On Monday, Rihanna broke the internet when she stepped out with a noticeable bump on display, confirming that she is pregnant with her and partner A$AP Rocky's first baby.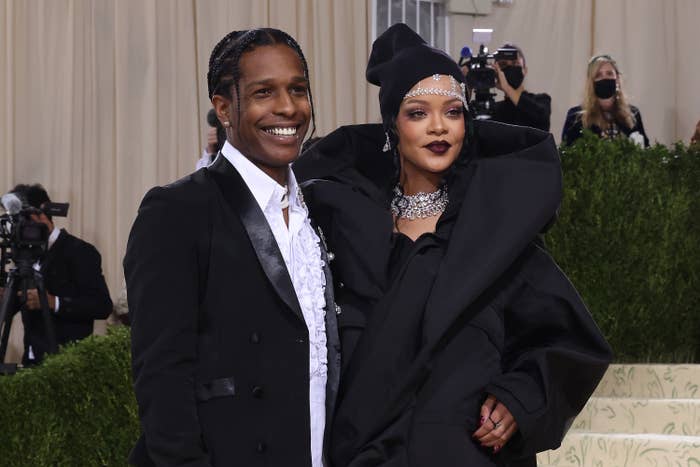 The 33-year-old star had been at the center of pregnancy speculation for weeks after she was consistently spotted wearing baggy clothing and covering her stomach with oversize bags.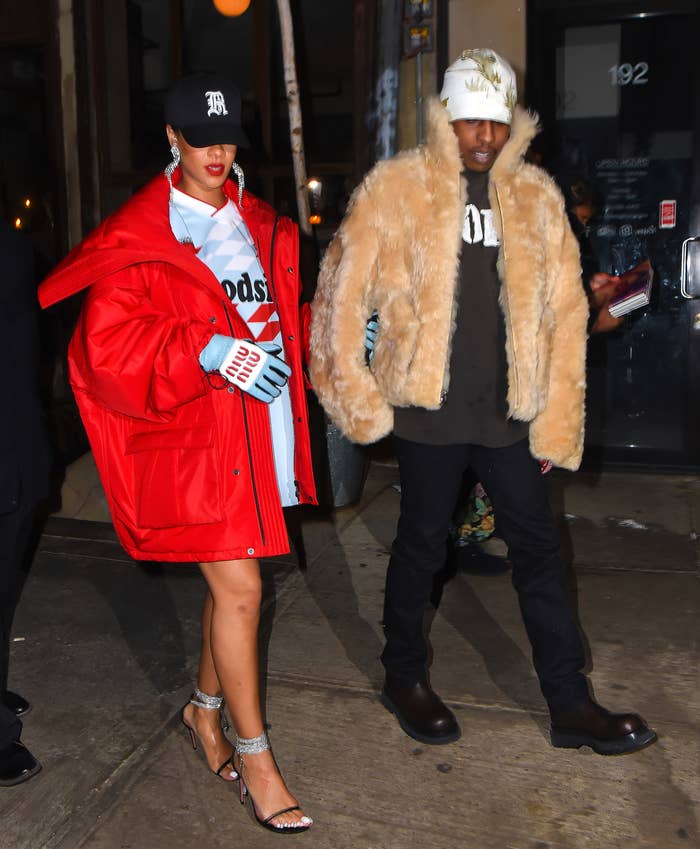 And RiRi was sure to leave no room for question as she posed in a long unbuttoned pink coat that exposed her bare midriff for the paparazzi photo shoot in New York City.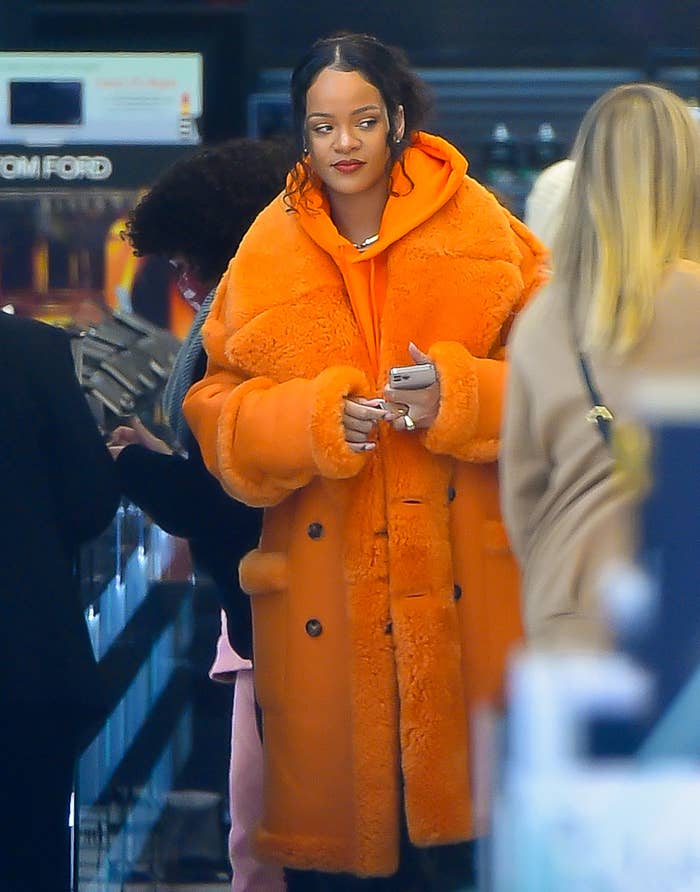 Drawing further attention to her bump, she added an eye-catching pearl necklace that draped over her stomach.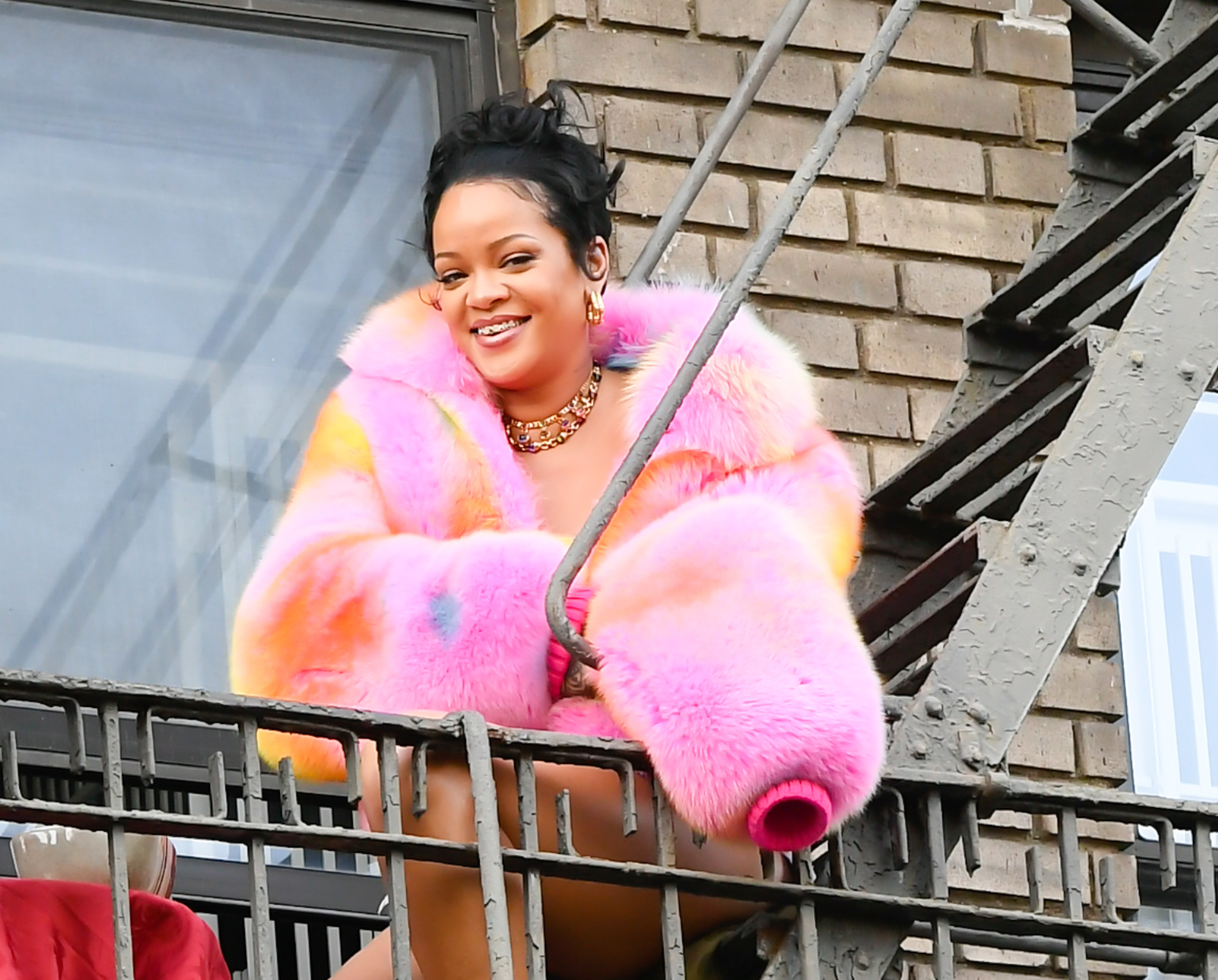 The photographer was the first to break the news with a close-up picture of Rihanna's bump on Instagram alongside the caption "SHE IS!"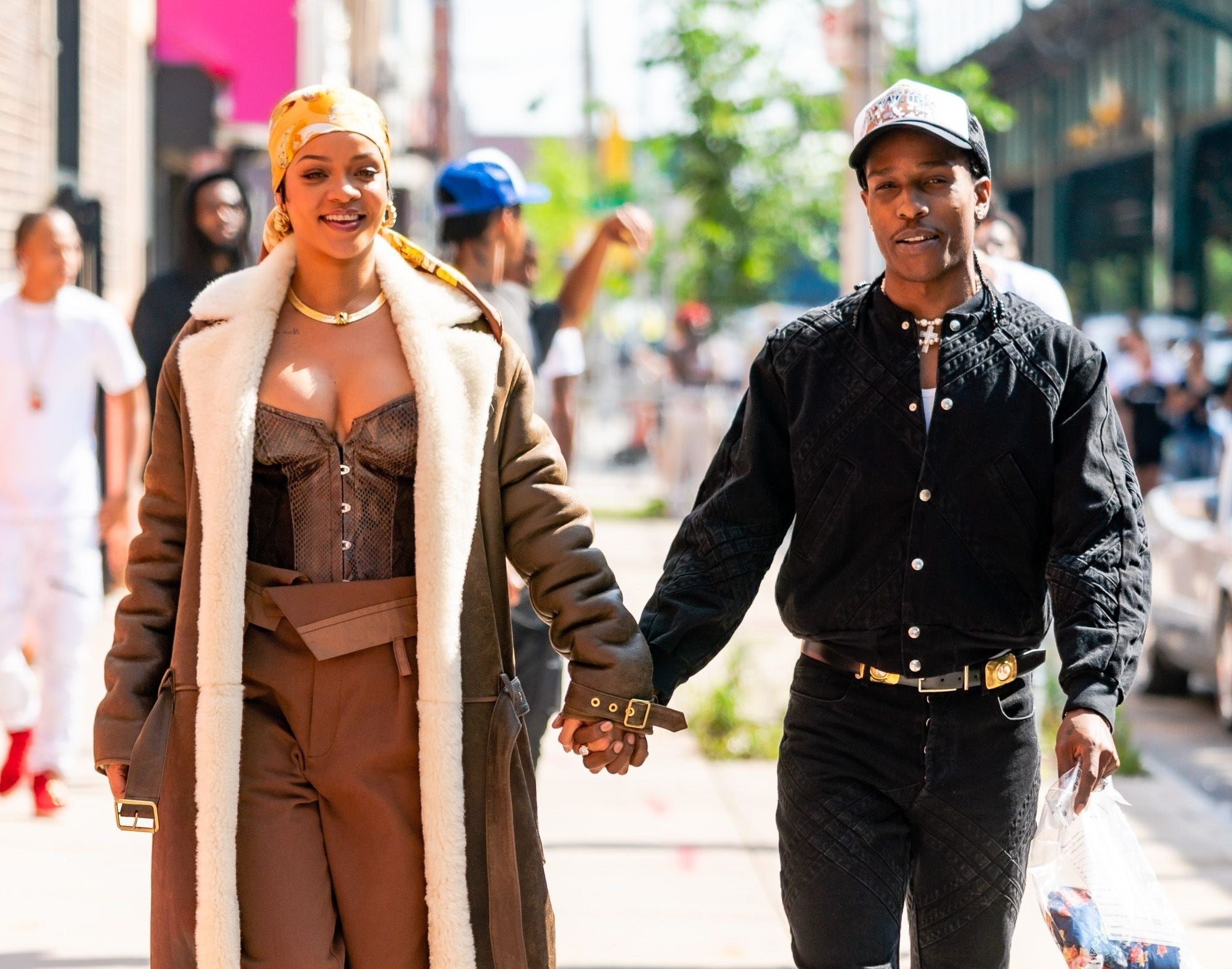 He tagged both Rihanna and A$AP Rocky in the post, and it wasn't long before the rest of the photos from the shoot began circulating online.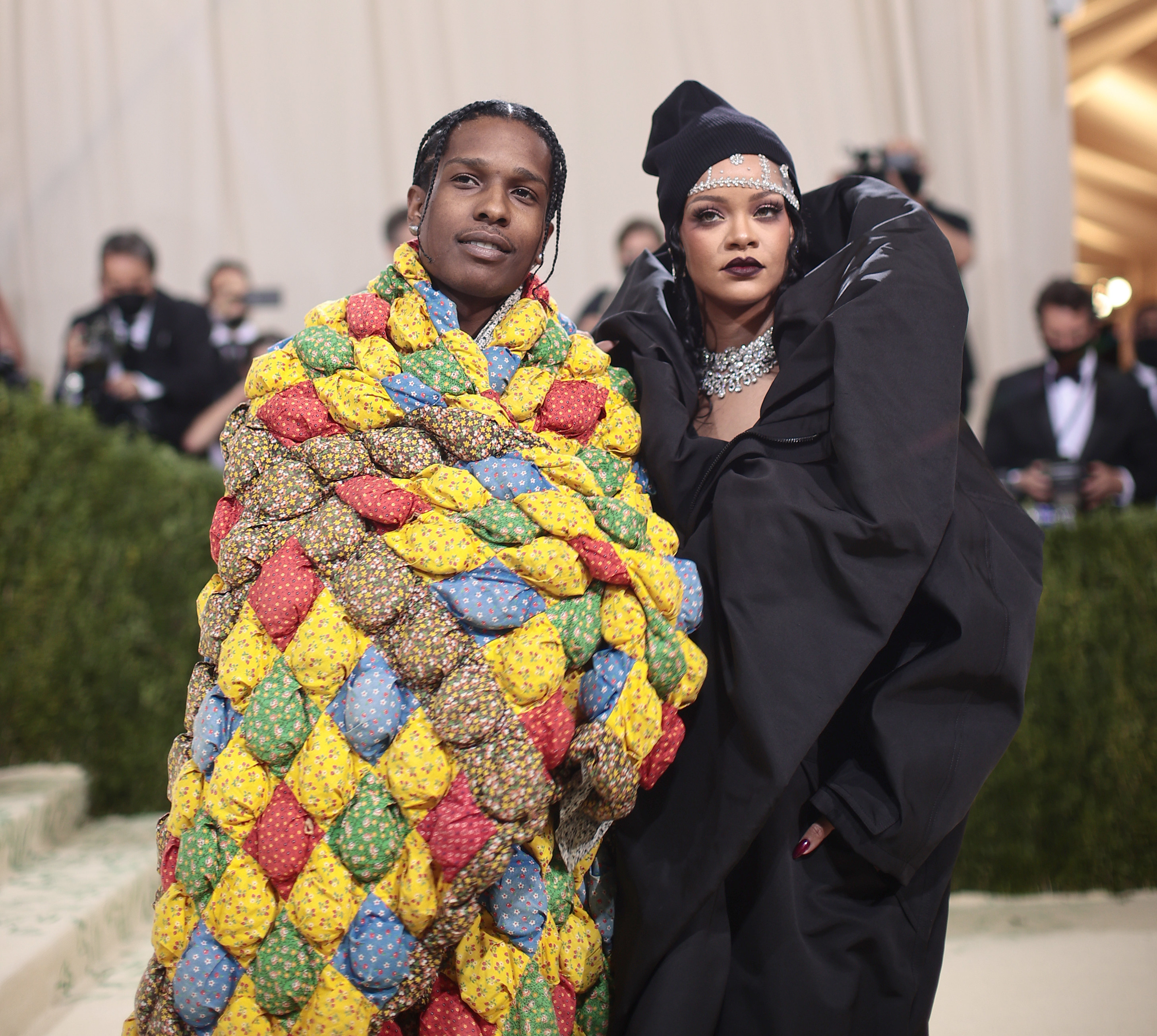 In fact, one of the only places that the photos hadn't appeared was on Rihanna's own Instagram page, with the business mogul instead sharing promotional posts for her Fenty Beauty brand in the days that followed.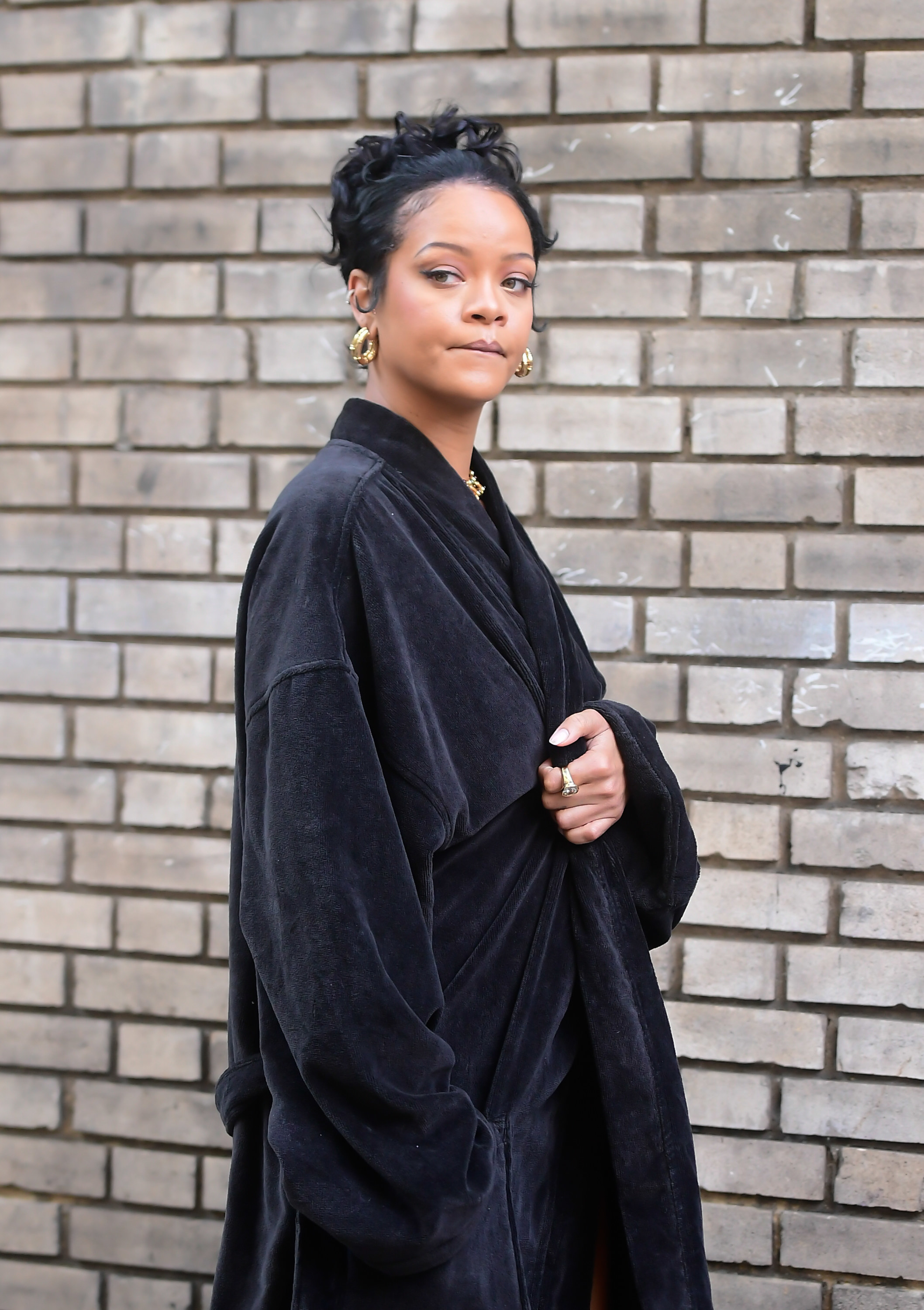 However, she finally acknowledged her pregnancy on social media Wednesday, gracing fans with a brand-new photo of her bump as well as pics from the original shoot.
In the new snap, Rihanna is standing in what appears to be a bathroom, gazing down at her stomach as she candidly poses side-on for the camera.
Dressed casually in an oversize sports shirt and gloves, she has pulled the baggy top up to expose her bare bump.
In the post's caption, the Bajan star hinted that she and A$AP Rocky, real name Rakim Mayers, had purposefully saved the announcement to coincide with Black History Month, which began on Tuesday.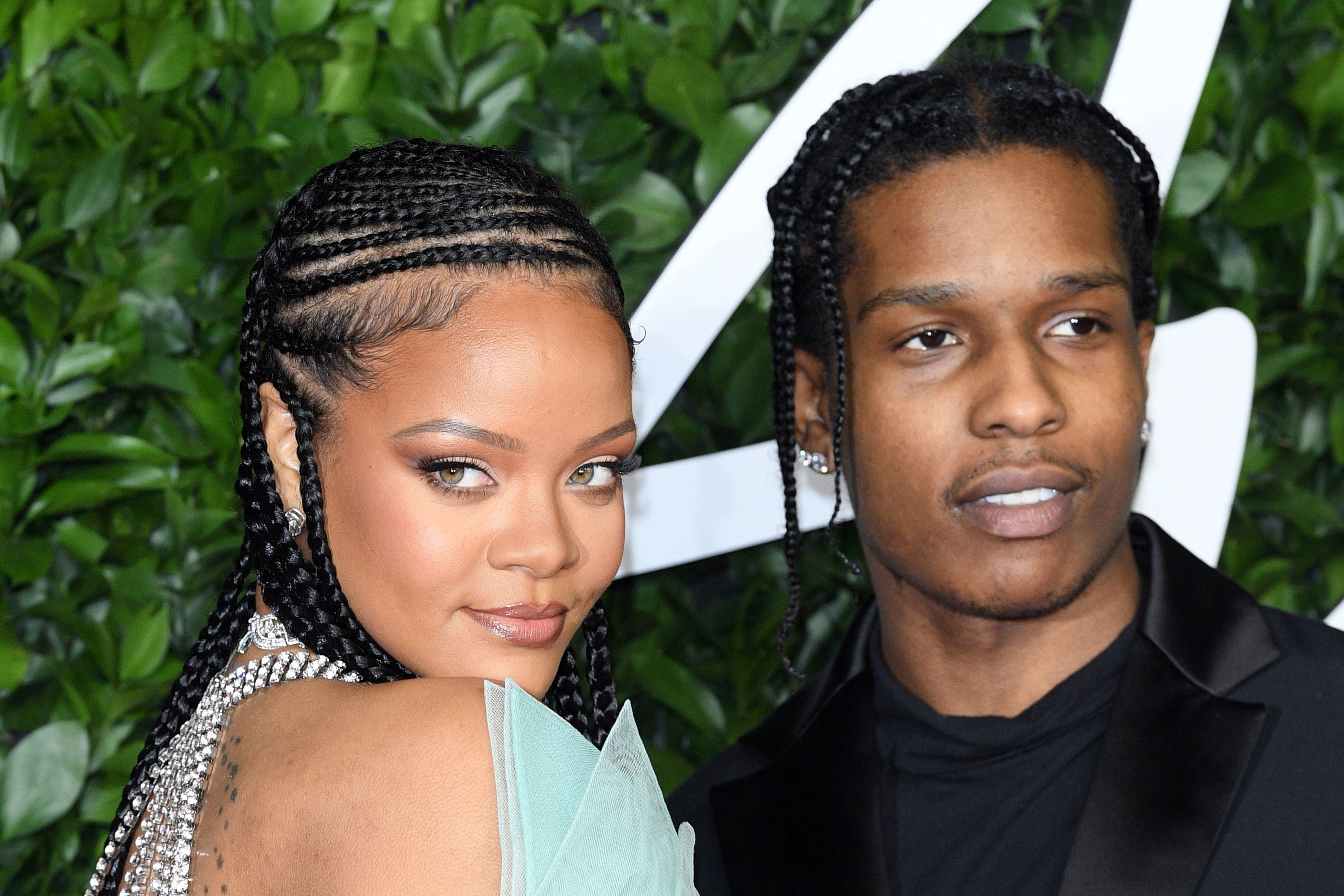 She wrote, "how the gang pulled up to black history month."

Rihanna and A$AP Rocky, 33, started dating in November 2020 after years of friendship.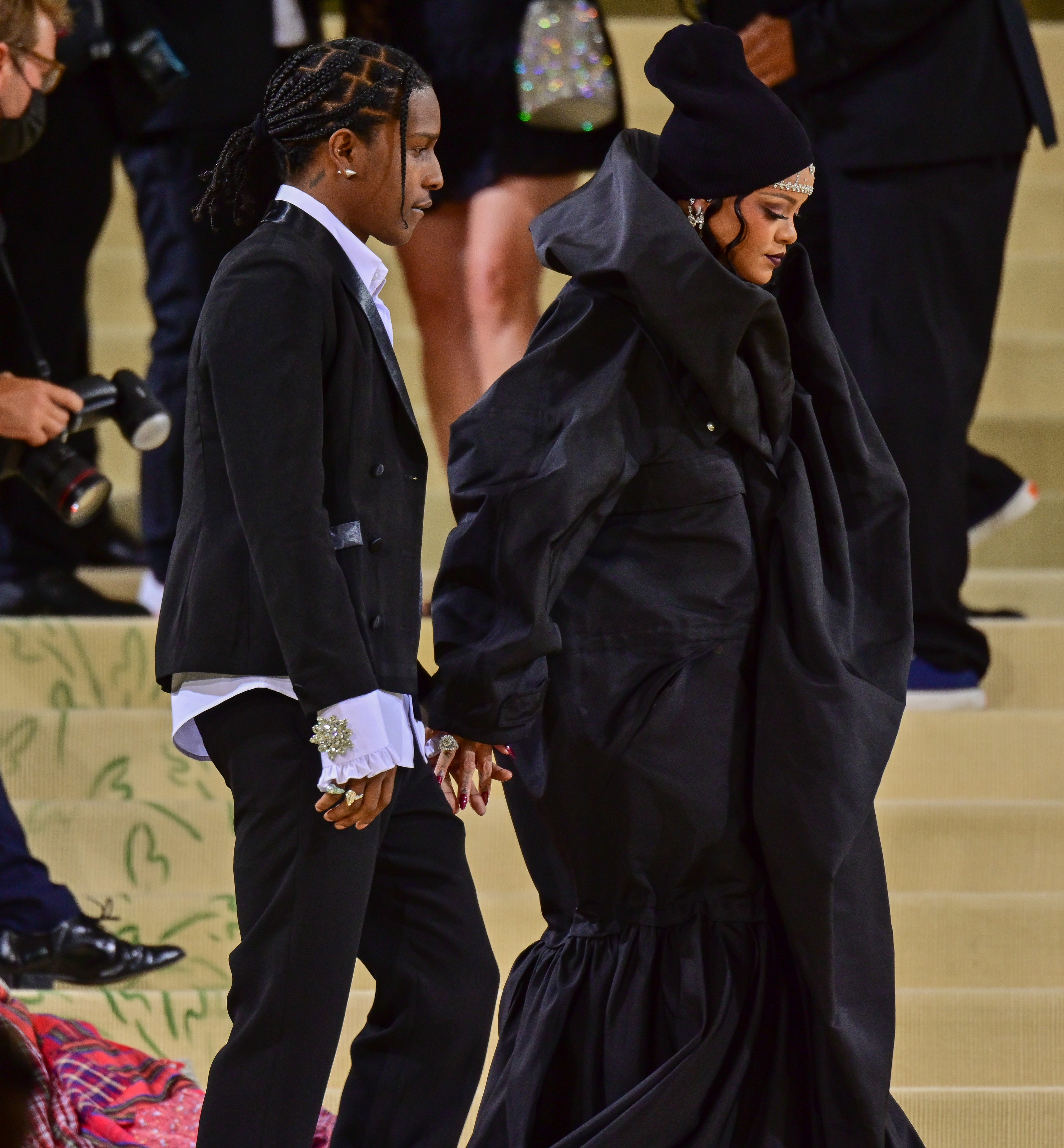 Last May, A$AP Rocky even referred to Rihanna as "The One" when asked about how their relationship compared to his past romances in an interview with GQ.
"So much better. So much better when you got 'The One.' She amounts to probably, like, a million of the other ones," A$AP said at the time. "I think when you know, you know. She's 'The One.'"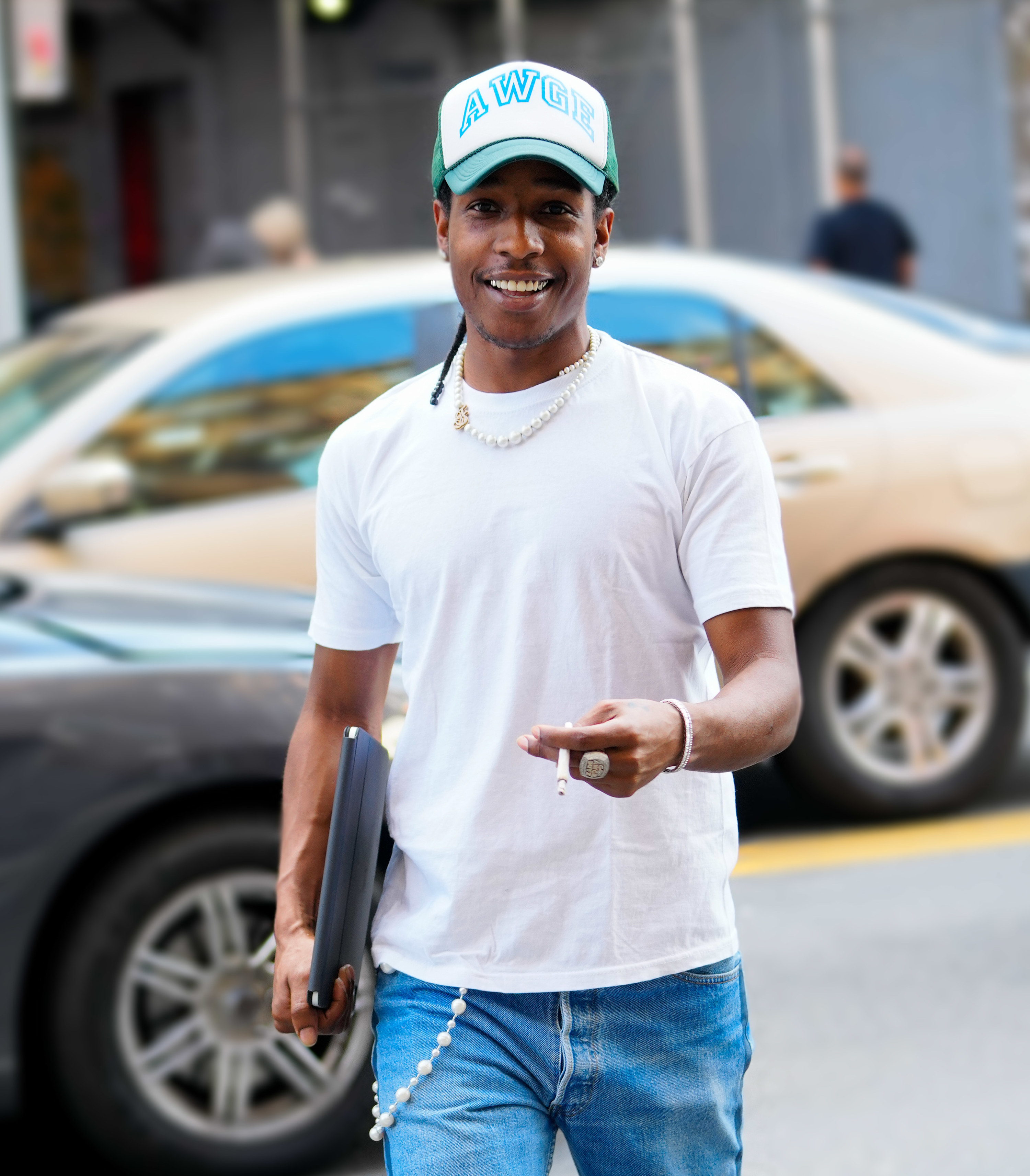 A year earlier, Rihanna had admitted that she is ready to be a mom and planned to have multiple children over the next decade.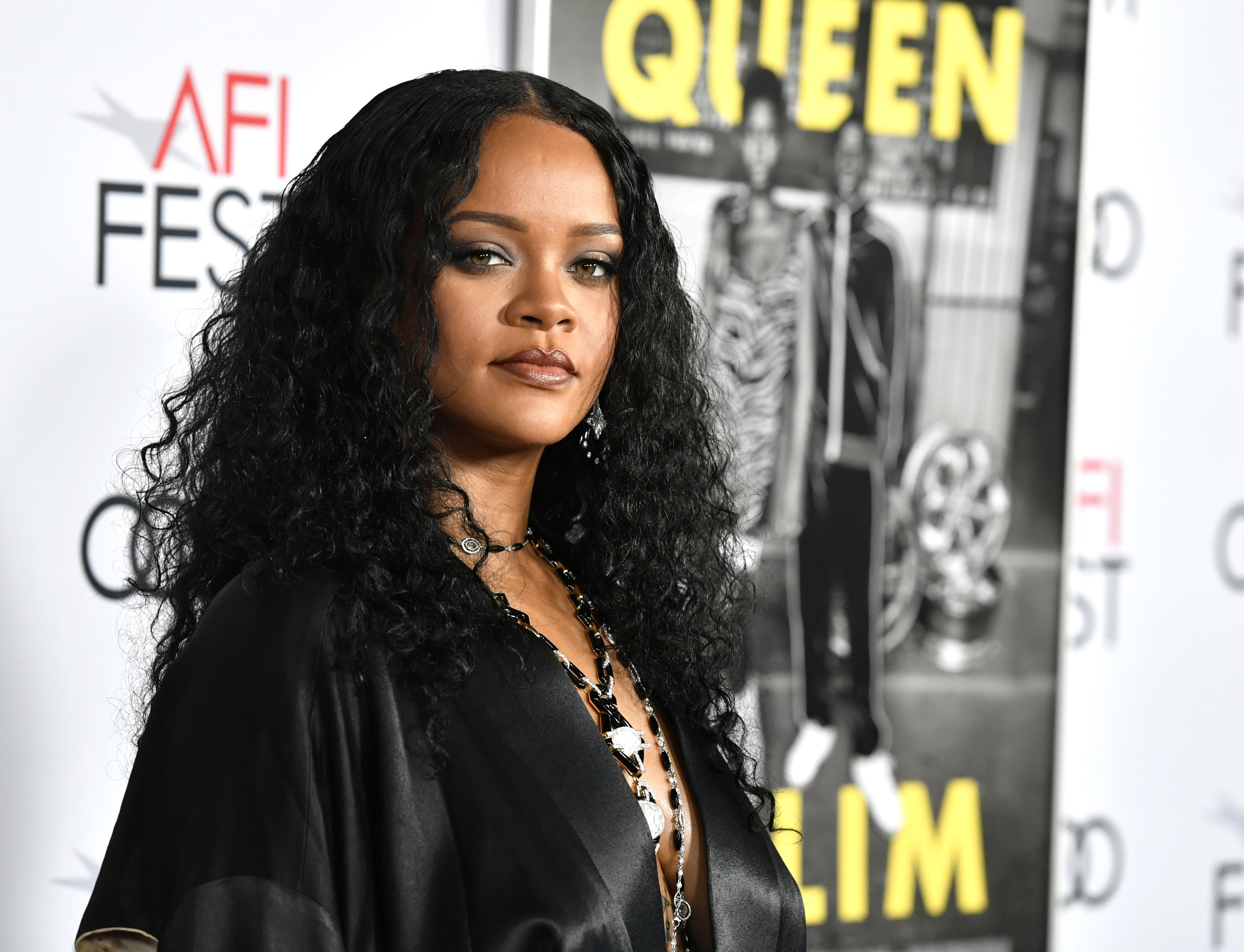 Asked where she hoped to be in 10 years time, Rihanna told British Vogue in February 2020: "Ten years? I'll be 42! I'll be ancient. I'll have kids—three or four of 'em."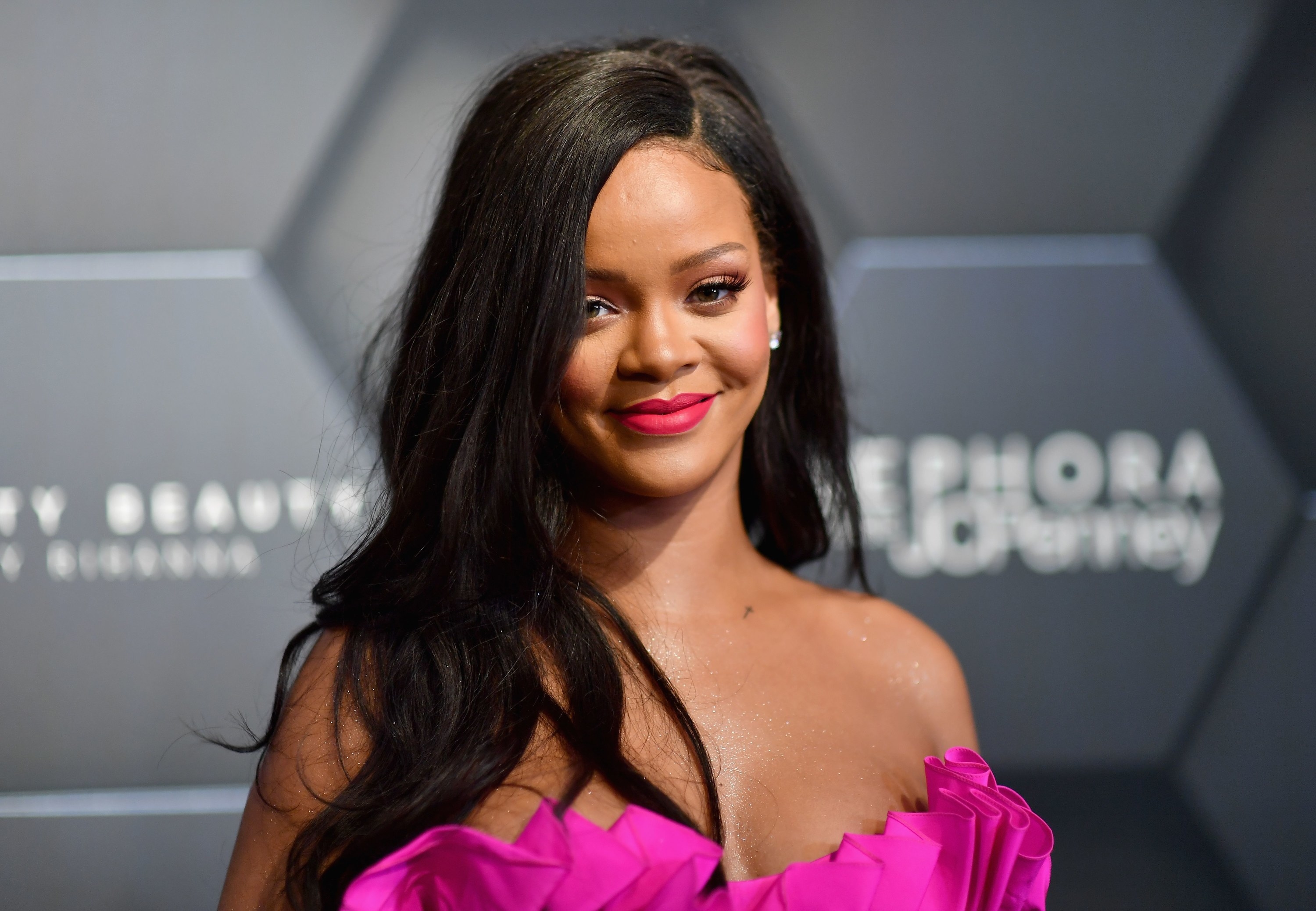 Then-single, the star was asked if she'd consider having children on her own, to which she confidently replied: "Hell yeah."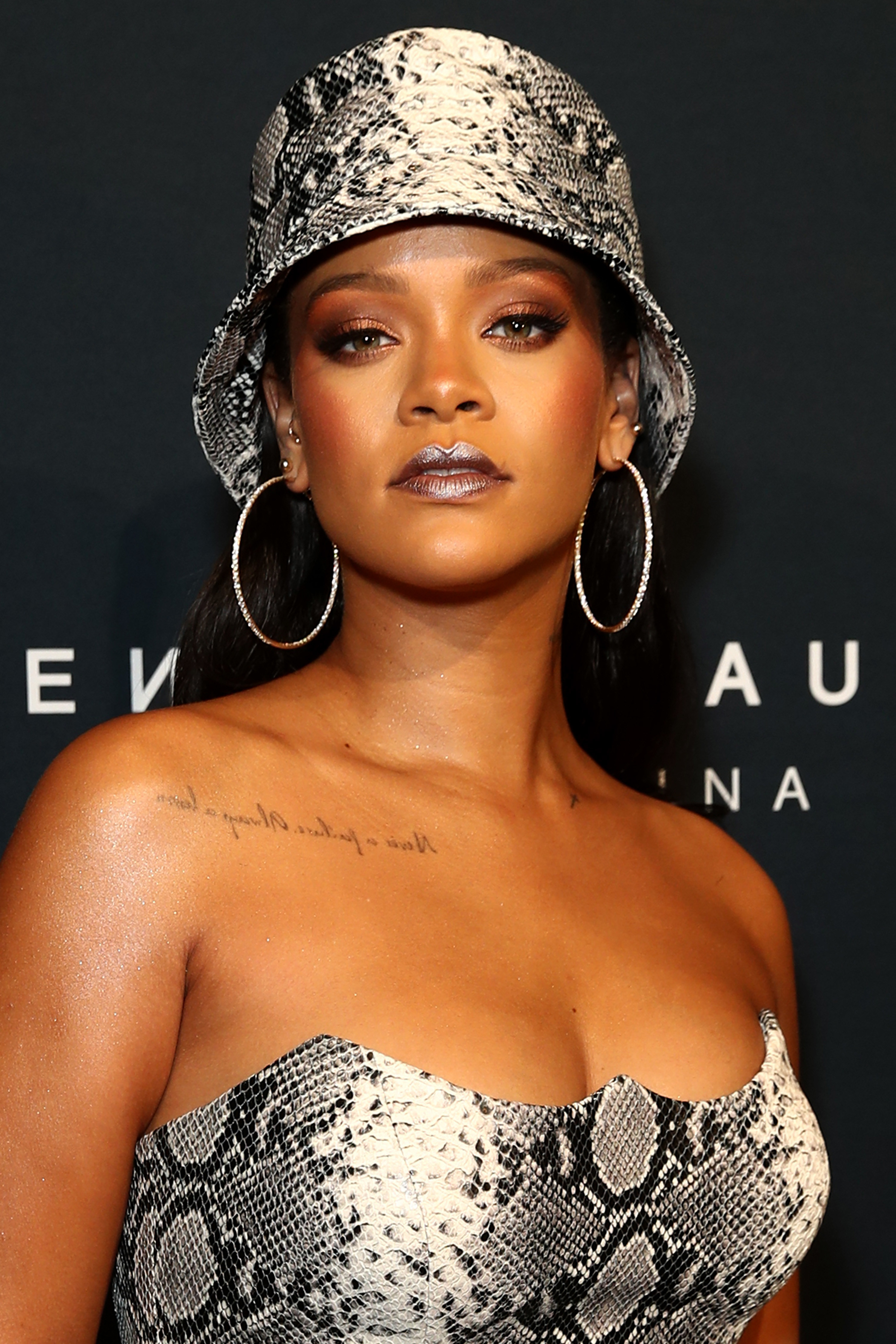 Neither Rihanna nor A$AP Rocky have shared any details about the pregnancy, with it unknown how far along the star is. However, a source recently told US Weekly that the baby is due in the spring.