Back in January, Rihanna revealed that she and boyfriend A$AP Rocky are expecting their first child together as she proudly showed off her baby bump in a New York City photo shoot.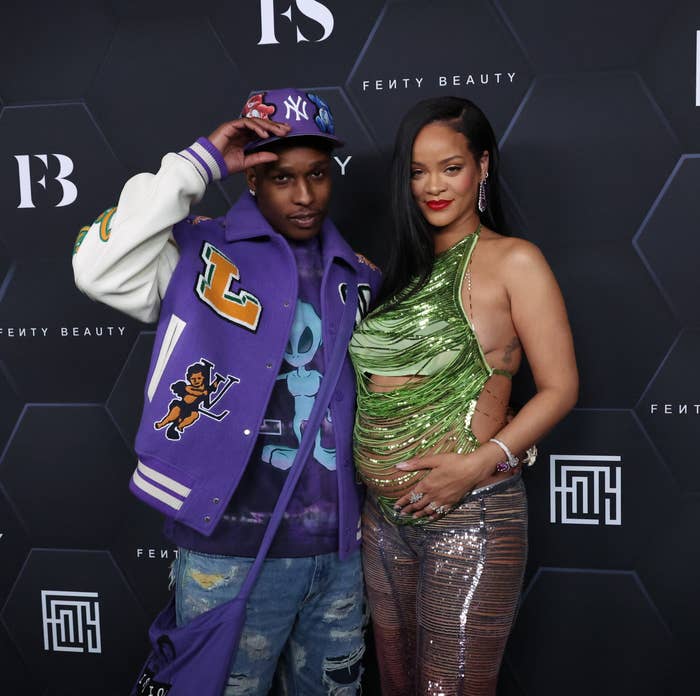 The 34-year-old pop star had been at the center of pregnancy speculation for several weeks after she was repeatedly spotted wearing baggy clothing and hiding her stomach with oversize bags.
And this is a completely conscious decision, with the star recently telling Terri Seymour that she is embracing the opportunity to have a "big" tummy on red carpets.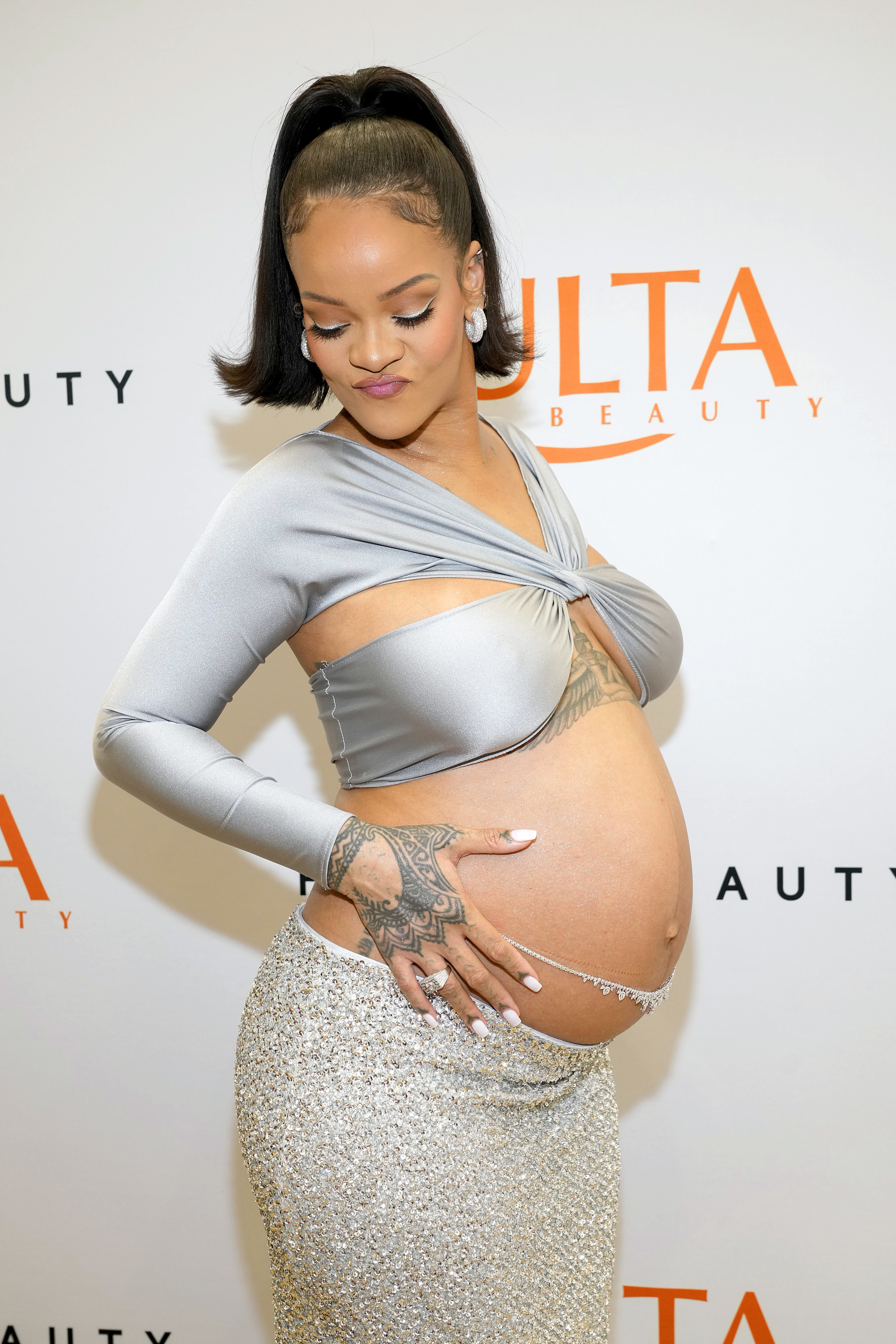 She explained: "Usually when I'm on the red carpet, my tummy's a little big. It's a problem." Terri replied: "Now you don't have to hide it," to which Rihanna agreed: "Crop top season, let it all out."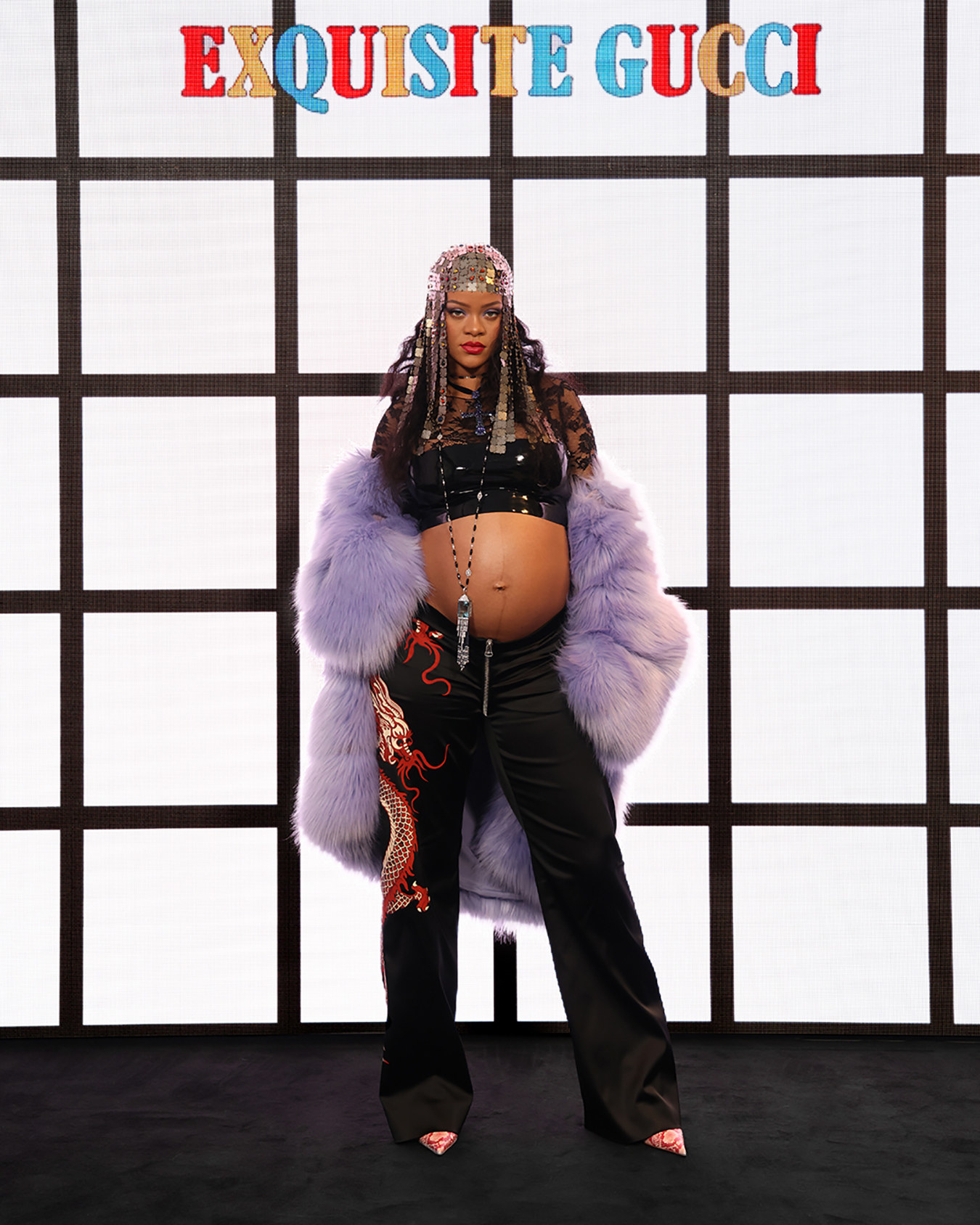 While it is typical for celebrities to hide their baby bumps under loose-fitting gowns, Rihanna has opted for tighter and more revealing outfits and has even been seen accessorizing her bump with jewelry.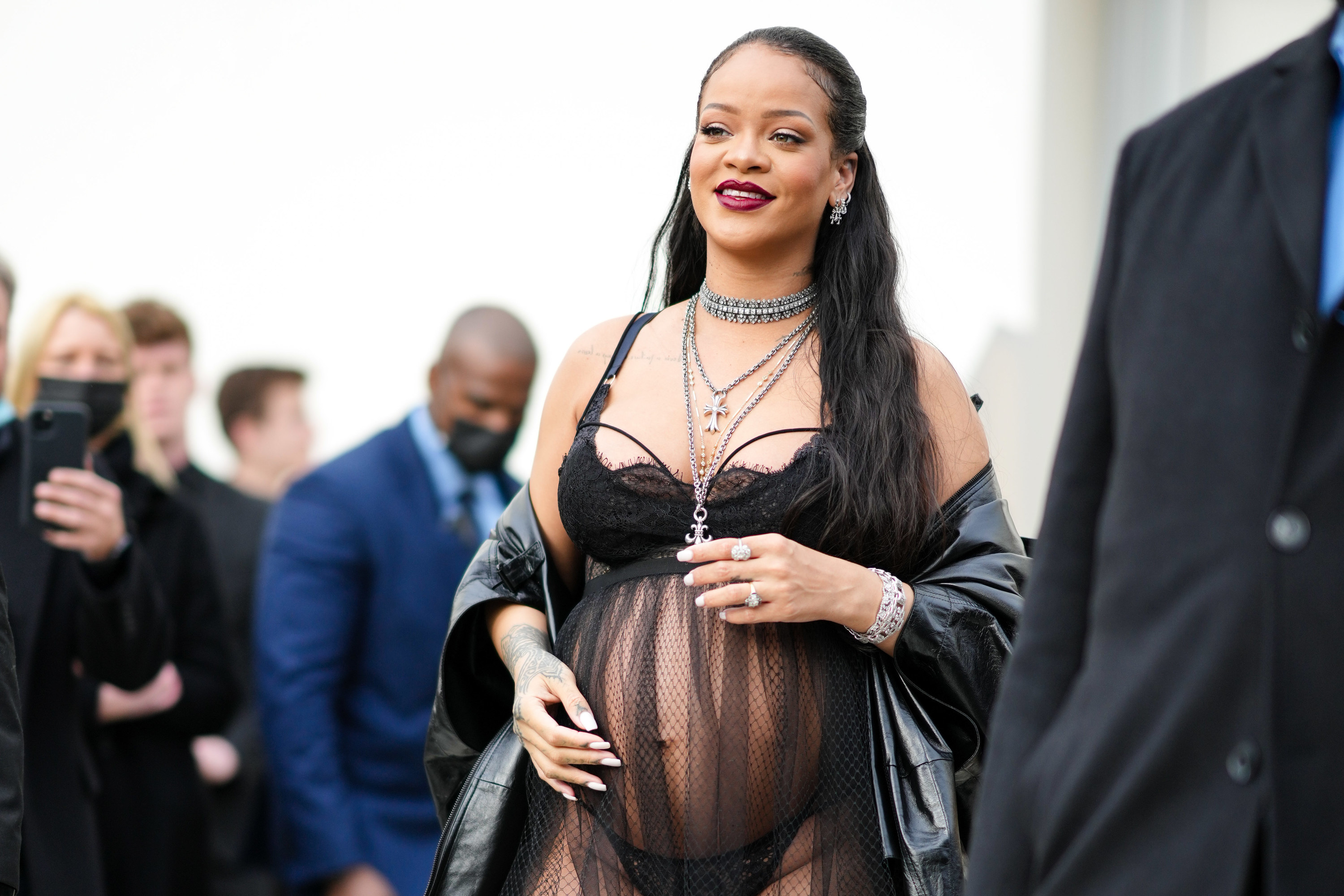 She has been applauded for her "liberating" approach to pregnancy fashion, with some fans crediting the star for "inspiring" people to embrace their bodies "at all stages" of life.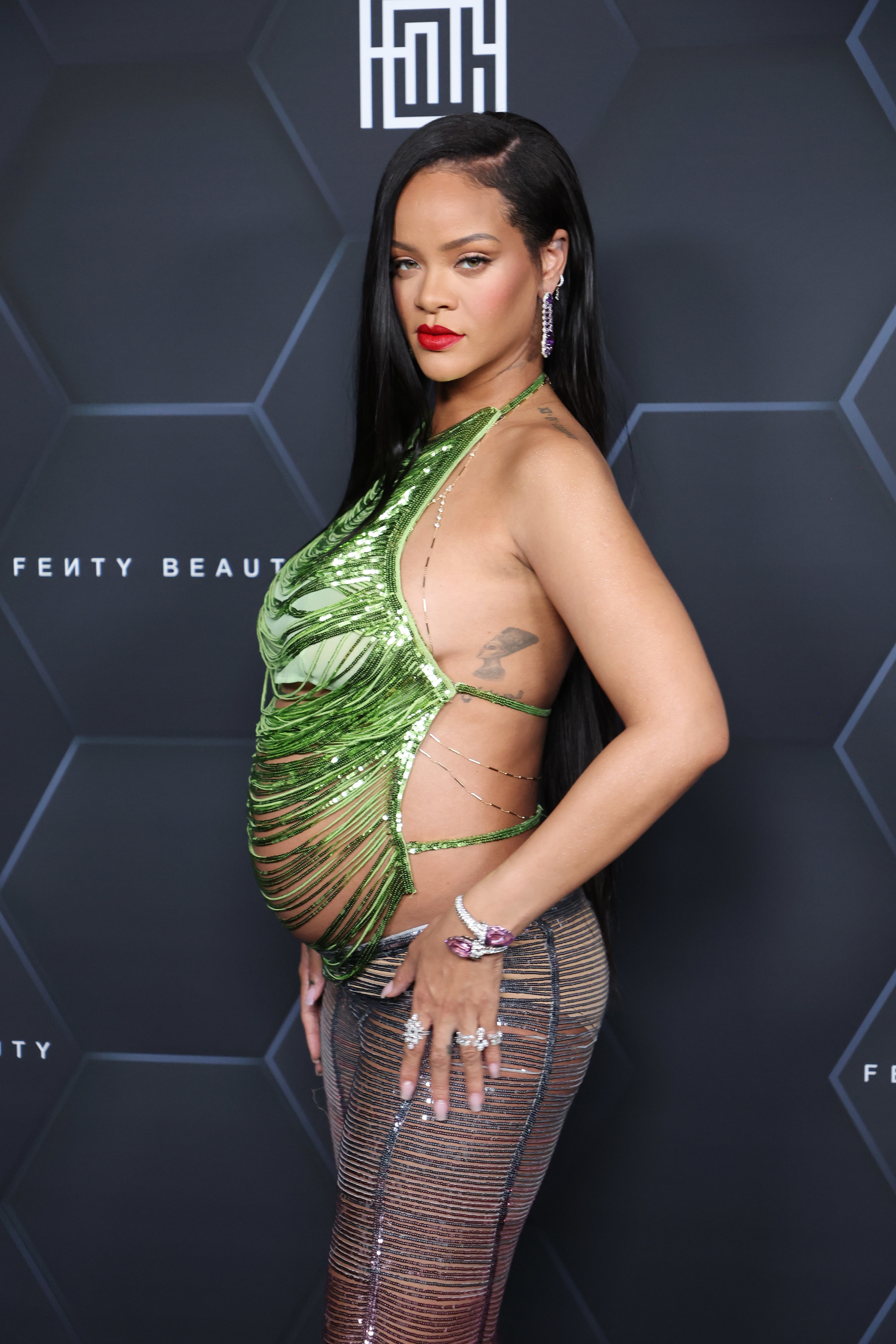 In fact, some have gone so far as to say that Rihanna is "redefining" the current beauty standards in play for pregnant people, and that her "bold" and "daring" clothing choices could pave the way for others to feel confident enough to flaunt their bumps during pregnancy.
Now Rihanna has opened up some more about her changing body and admitted that "everything is a challenge" after entering her third trimester.
Discussing her "pregnancy glow," Rihanna said in a new interview with Elle: "There's also those days, girl, especially in the third trimester, where you wake up and you're like: 'Oh, do I have to get dressed?' Makeup for sure helps you feel like a real person. I just focused a lot on moisturizing and on contouring."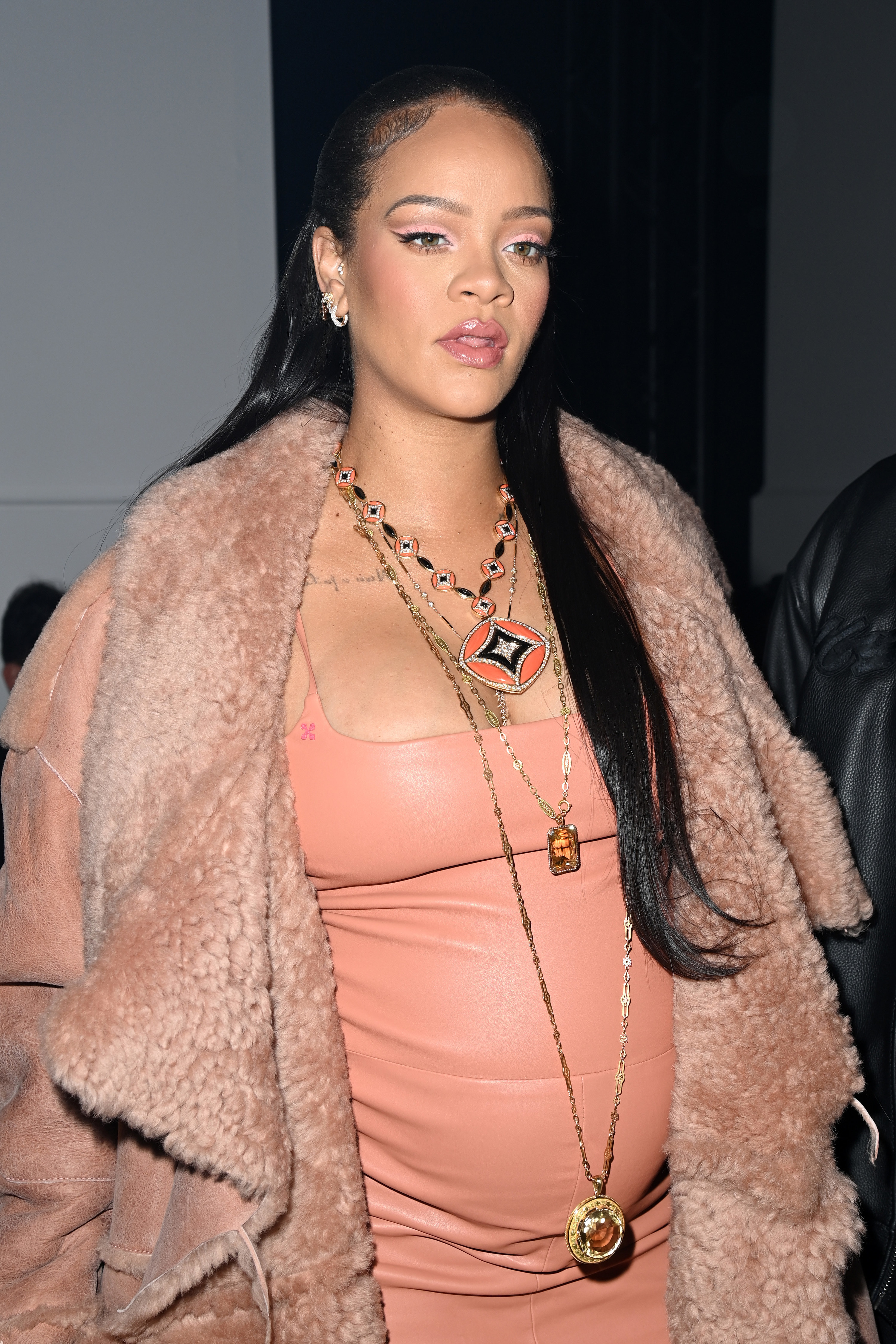 The Fenty mogul added: "The face gets a little round and chubby. The nose starts to spread. Everything is a challenge, from getting dressed and how you're going to do your makeup."
Rihanna went on to insist that she likes challenges, and that pregnancy has forced her "to be creative and create in new ways."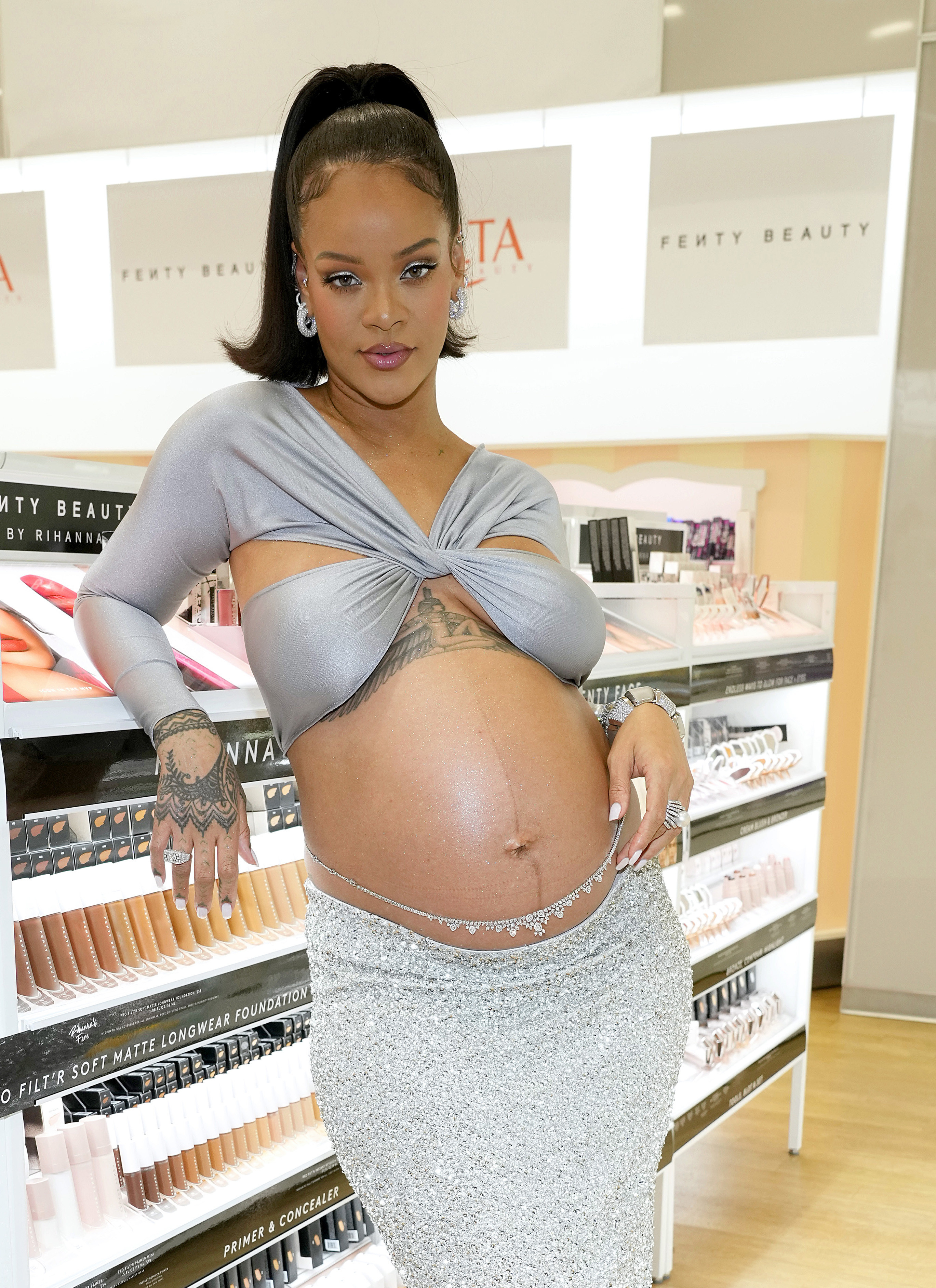 Elsewhere in the interview, Rihanna admitted that she thinks she will be "psycho" about parenthood as she compared herself to Teresa Giudice from The Real Housewives of New Jersey.
A self-confessed Housewives fan, Rihanna said: "Heather Dubrow is so chic while being a mom. [I] just love the way that she just allows her kids to be who they are. And that's really inspiring to me. But Teresa from Jersey does not play about her kids."
"She will flatten you about those kids," Rihanna continued. "And that resonates with me a lot because I feel like that's the type of mom I'm going to be. Psycho about it."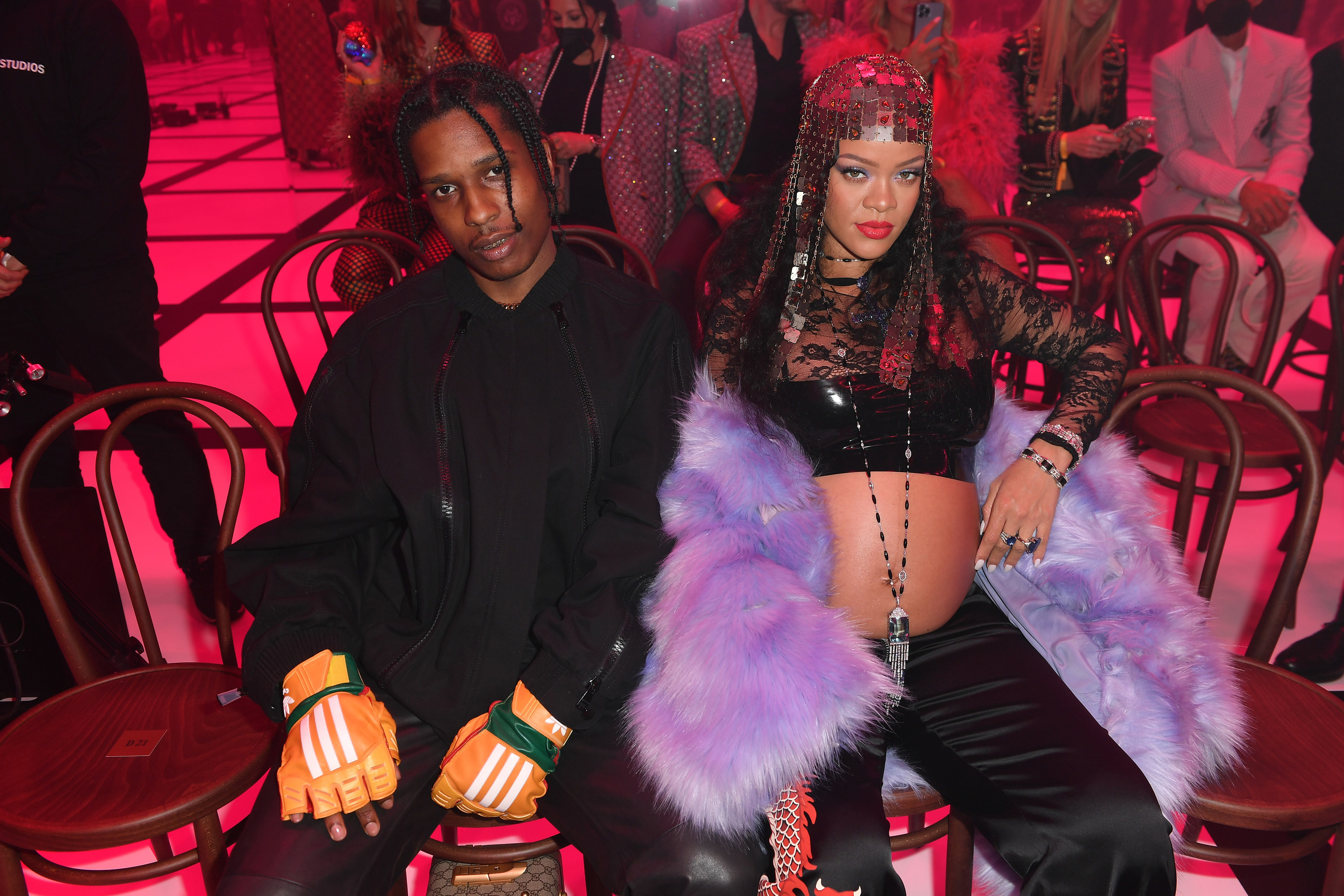 "You talk about my kids, it's over," she concluded.
Rihanna first revealed that she was ready to be a mom in February 2020, when she shared her plans to have multiple children over the next decade in an interview with British Vogue.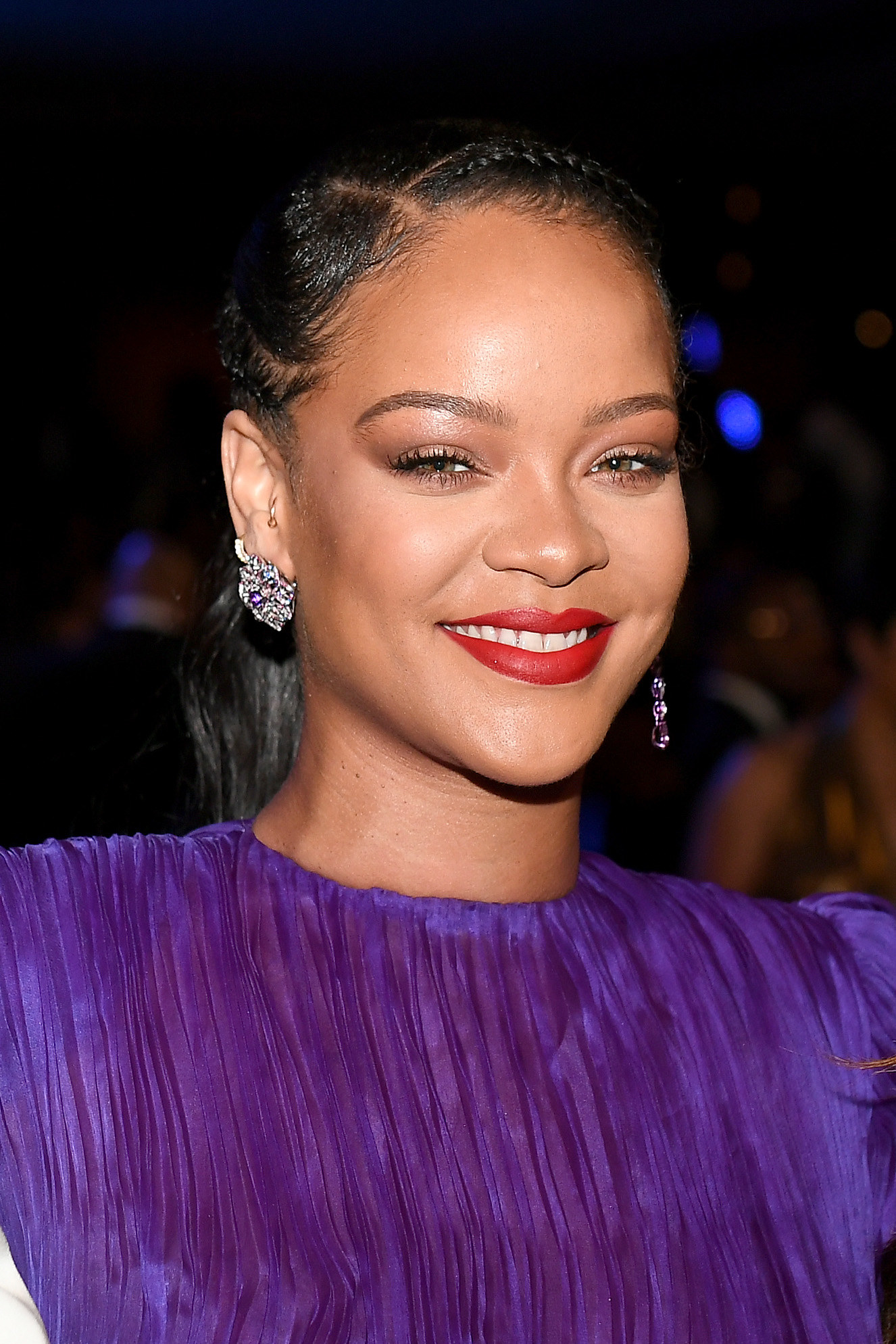 Asked where she saw herself in 10 years' time, the star said: "Ten years? I'll be 42! I'll be ancient. I'll have kids — three or four of 'em."
Rihanna was single at the time and said that she would definitely be up for having kids on her own, but nine months after the interview she and A$AP — real name Rakim Mayers — started dating after years of friendship.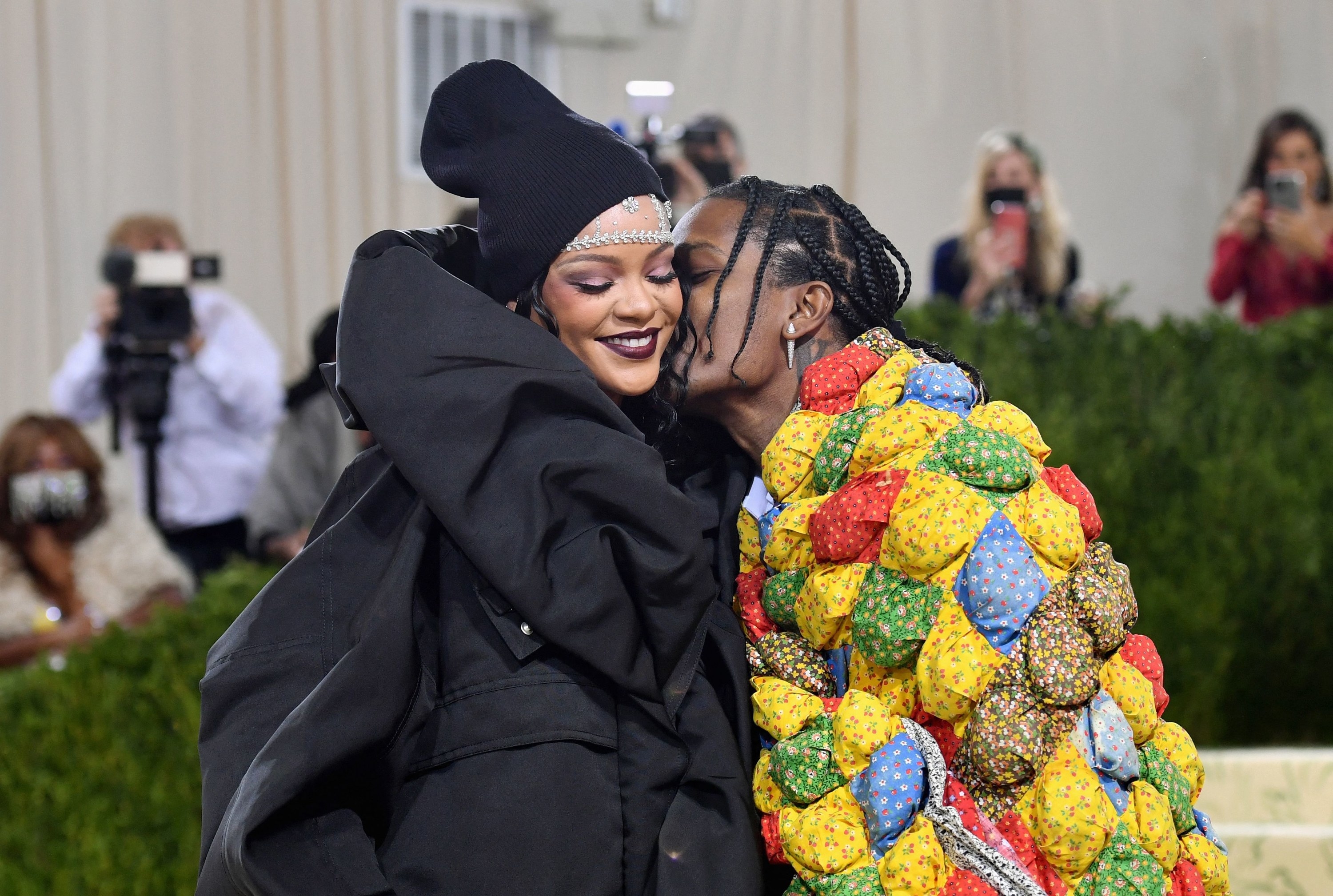 And their romance got very serious very quickly, with A$AP referring to Rihanna as "The One" just six months later.
In an interview with GQ in May of last year, A$AP was asked about how his relationship with the star differed to those with his exes.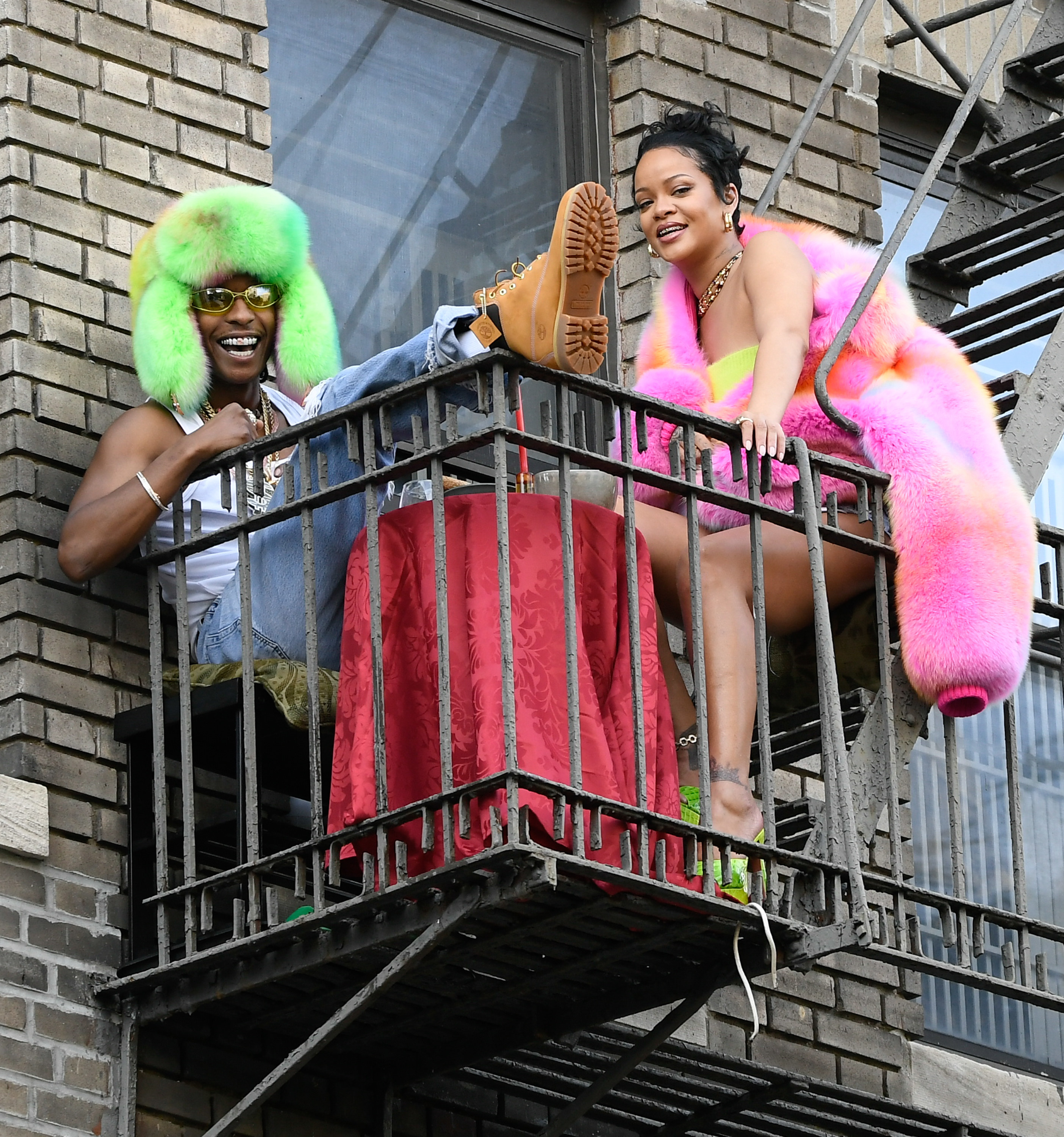 He replied at the time: "So much better. So much better when you got 'The One.' She amounts to probably, like, a million of the other ones."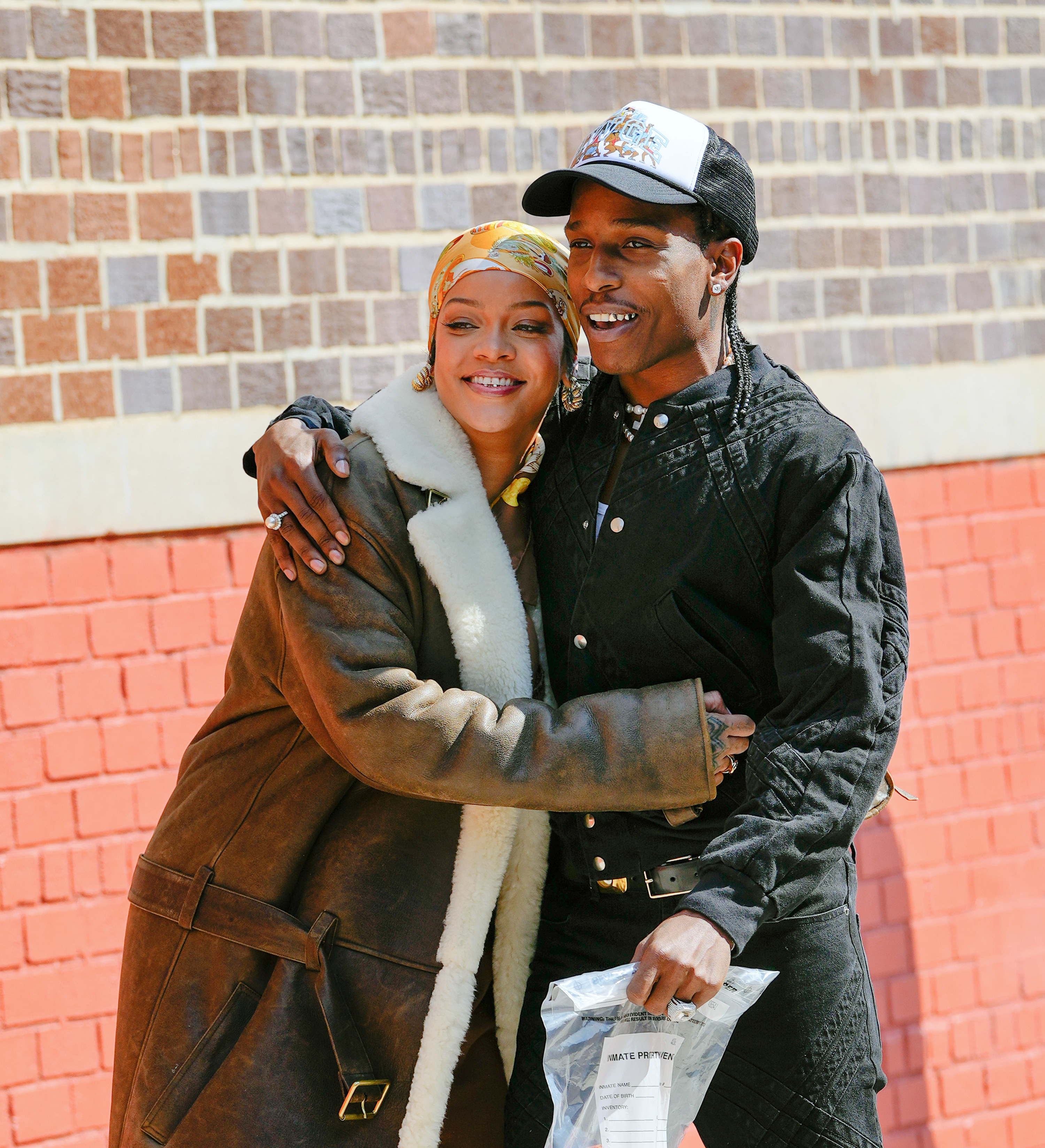 "I think when you know, you know," A$AP added. "She's 'The One.'"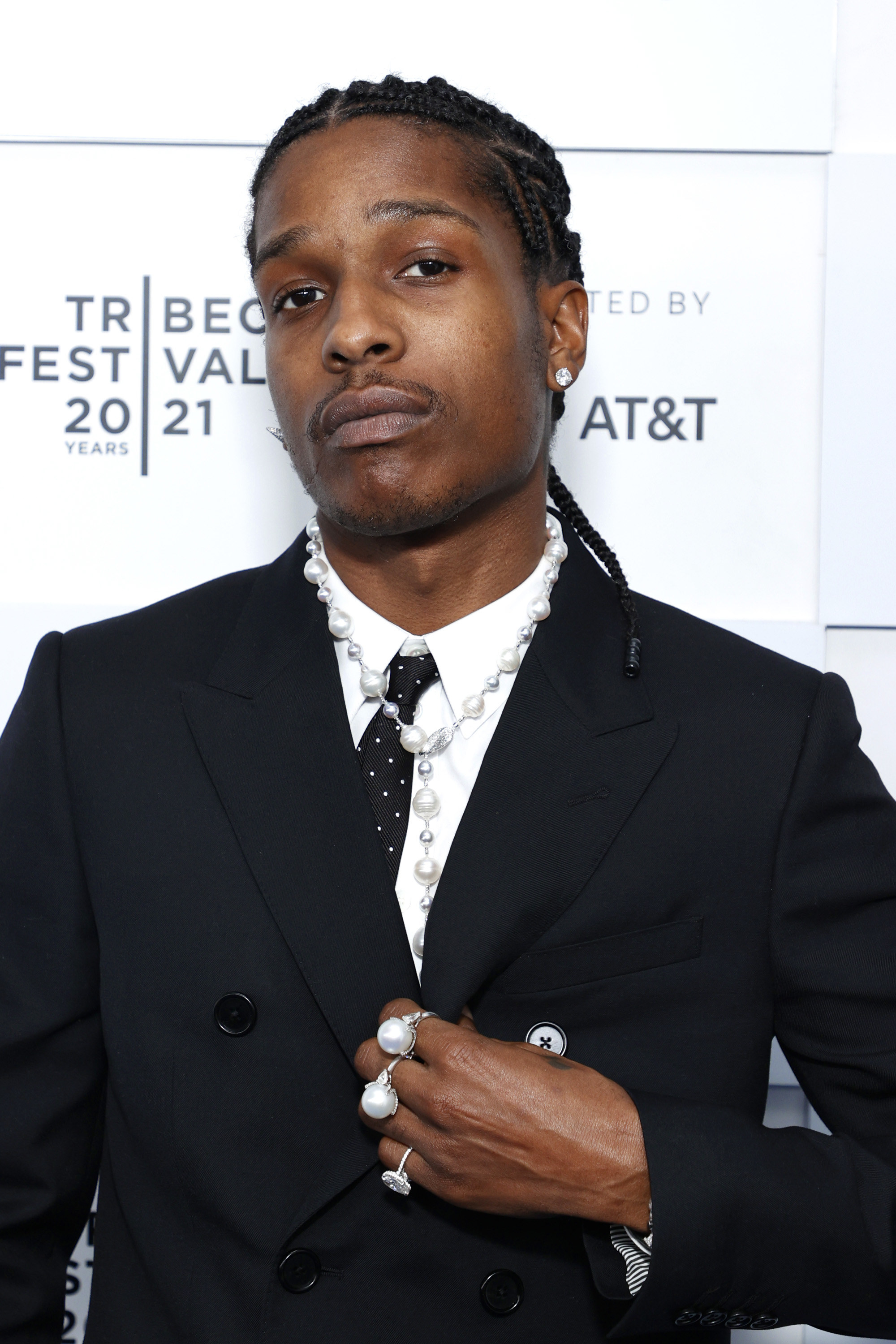 Their baby's exact due date has not been revealed, but with Rihanna already in her third trimester, it shouldn't be too much longer to go before their bundle of joy is here.