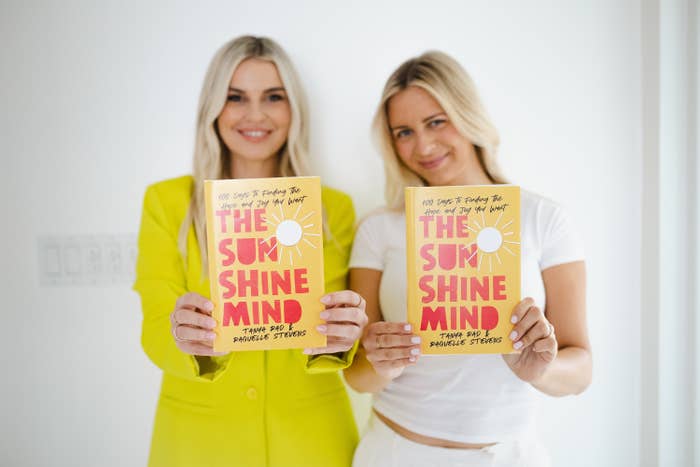 Raquelle Stevens likely didn't expect to find herself at the center of a social media storm when she agreed to appear in her best friend Selena Gomez's 2022 documentary, My Mind & Me. But she did, and it was pretty brutal.
Stevens was heavily featured throughout the film, which was released in November. The documentary chronicled Gomez's life between 2016 and 2022, including her struggles with lupus, depression, anxiety, and bipolar disorder.
Online, some saw Stevens's presence in Gomez's life as negative, accusing her of not being supportive enough for her friend and "dismissive" of the singer's feelings.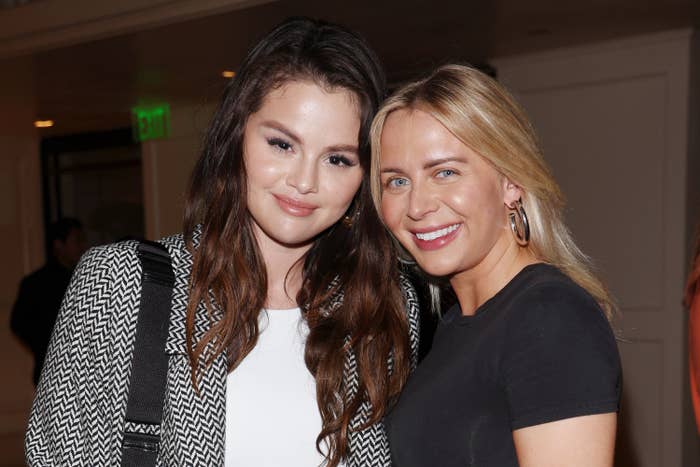 Coincidentally, while facing sometimes intense online backlash, Stevens was gearing up to release her debut book, coauthored with her friend Tanya Rad, who is cohost of KIIS FM's On Air with Ryan Seacrest.
Their book, The Sunshine Mind: 100 Days to Finding the Hope and Joy You Want, which is out now, is all about finding faith, hope, strength, and peace in the face of adversity. Stevens learned a thing or two about adversity after the documentary was released.
"I processed it all the same way that I would process anything else, any sort of criticism," Stevens said of the backlash. "By being grounded and strong, and knowing that I'm a great friend and Selena is also a great friend to me, and it's real and raw and it's lasted a decade because of that reason."
Being decidedly matter-of-fact about the situation, Stevens said: "Anytime you do anything public, you're subject to others' opinions and I understand that. I think that, when millions of people are watching something, you're gonna have people take things a certain way."
With the backlash behind her, Stevens is focused on her new book with Rad. They began writing the guide in the middle of the pandemic, and Stevens wrote in an essay for Newsweek earlier this month that the title stems from both Rad and herself sharing the nickname, "Sunshine."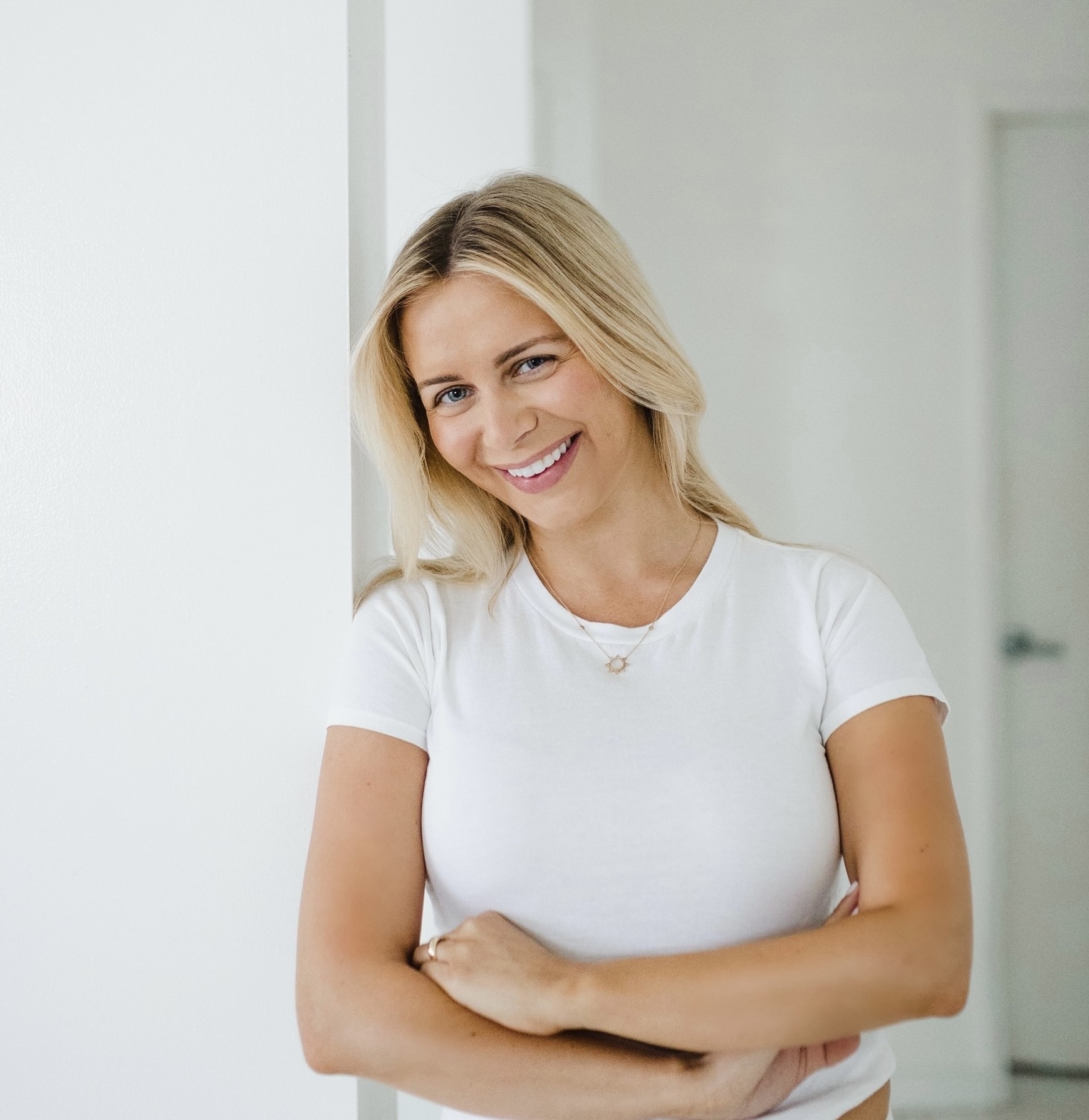 In The Sunshine Mind, Raquelle outlines the importance of having a "strong inner life" that comes from "knowing who you are." Stevens finds this mindset key whenever she comes across negative comments about herself online.
"When you know who you are, it doesn't hold any weight. I try to focus on the good and focus on the positive," she said. "From people that are close to me and friends, I welcome criticism. But I know who I am and I feel really solid in that, so it's pretty easy to kind of brush off trolls or negativity."
Meanwhile, Rad makes an effort to find empathy for cruel commenters. "I try and pray for those people because they're obviously hurting so much inside that they feel like they need to attack another woman about her looks or personality," she shared.
But it hasn't always been easy for Rad to rise above the noise, which is partially why she wanted to write the book — to help others going through "the growing pains of it all."
"I wish I could have known the light at the end of the tunnel," Rad said. "I wanted to give people a tool for their tool belt."
Both Rad and Stevens believe that the popularity of social media and the pressure that comes with having an online presence have made life harder for today's teenagers.
This hit especially close to home for Rad, who revealed that she once became so fixated on how she looked with a supermodel filter added to her photos that she contacted a plastic surgeon to ask what she would have to do to look like the filtered version of herself in real life.
"He came back with this laundry list of…I don't even know what. It was wild," Rad said. "That was a turning point for me where I was like: 'This is creating an issue for me.'"
After her realization, Rad vowed to never use filters on Instagram again, because she doesn't want to "warp" her own sense of reality or show her followers "a different facade."
With this level of honesty being offered in The Sunshine Mind, it's perhaps unsurprising that the book has been well received by readers. Both Stevens and Rad say they've been inundated with messages from people thanking them for putting it out into the world.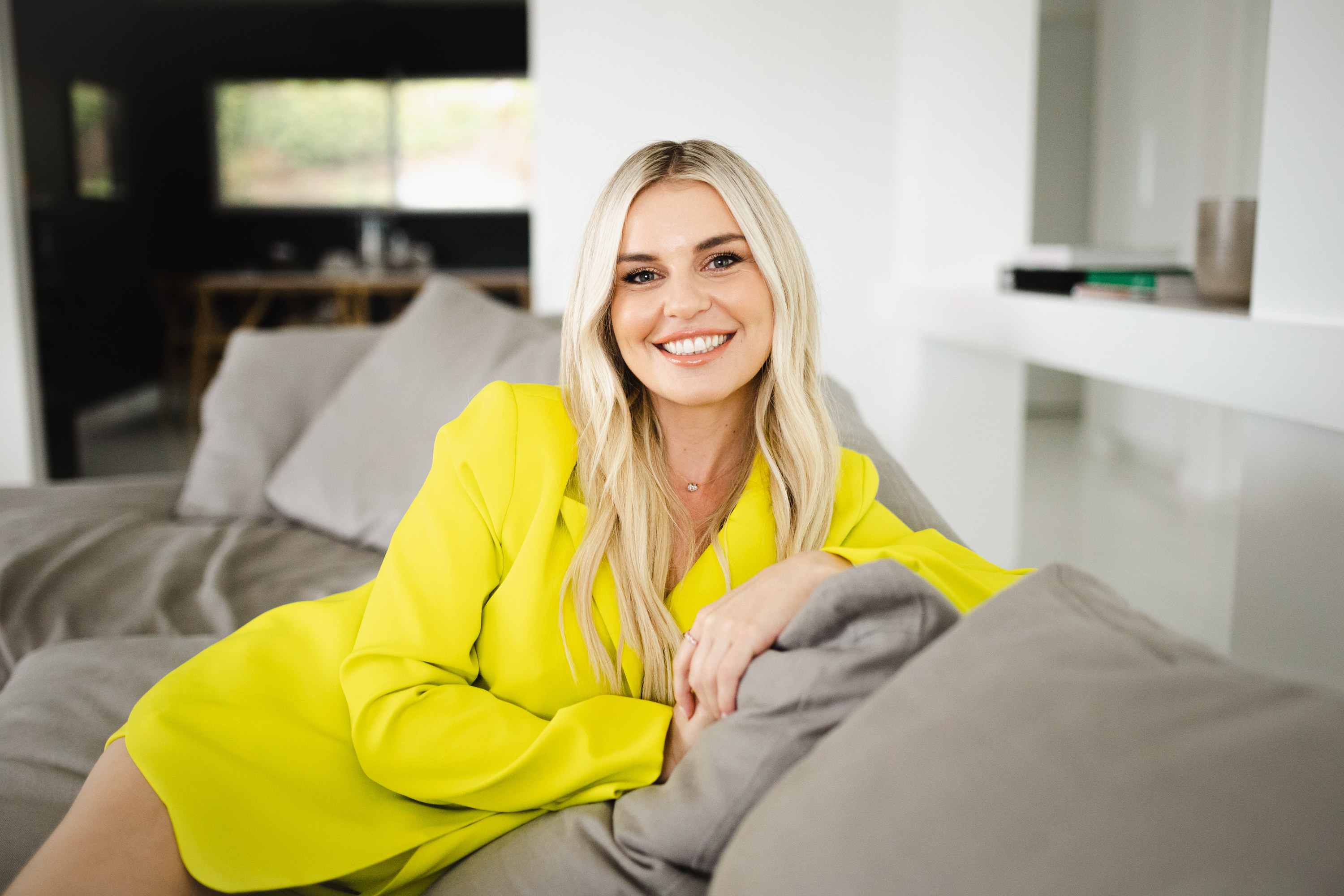 "It really, really makes you grateful and kind of humbled that you are able to reach that many people," Rad said. "It's amazing."
Which brings us back to Gomez and that My Mind & Me backlash. Brushing off the negative response that she received, Stevens said of the doc: "It helped a lot of people. So that's the important, big picture."
Rad credited Stevens for remaining "unshaken" amid the criticism. "She just knows who she is," Rad said. "It's like: 'Your words, that's your opinion. I know who I am and I know the type of friend that I am,' and it was just really cool to see."
"That's The Sunshine Mind, right?" Stevens said in repsonse. "It's the second mind telling the truth. It's being an honest friend. It was what it was, and I'm grateful that the documentary is out. I hope that what people took away from it was that it was a beautiful piece of work that Selena so vulnerably shared with the world."
It turns out Gomez returned the supportive favor. Stevens says that the singer, who also wrote a foreword for The Sunshine Mind, stood by her during the backlash.
Stevens said, "We talk every day. She was a great support."