Last week, a decades-old celebrity feud exploded all over again after Pink was accused of shading Christina Aguilera in an interview with BuzzFeed UK.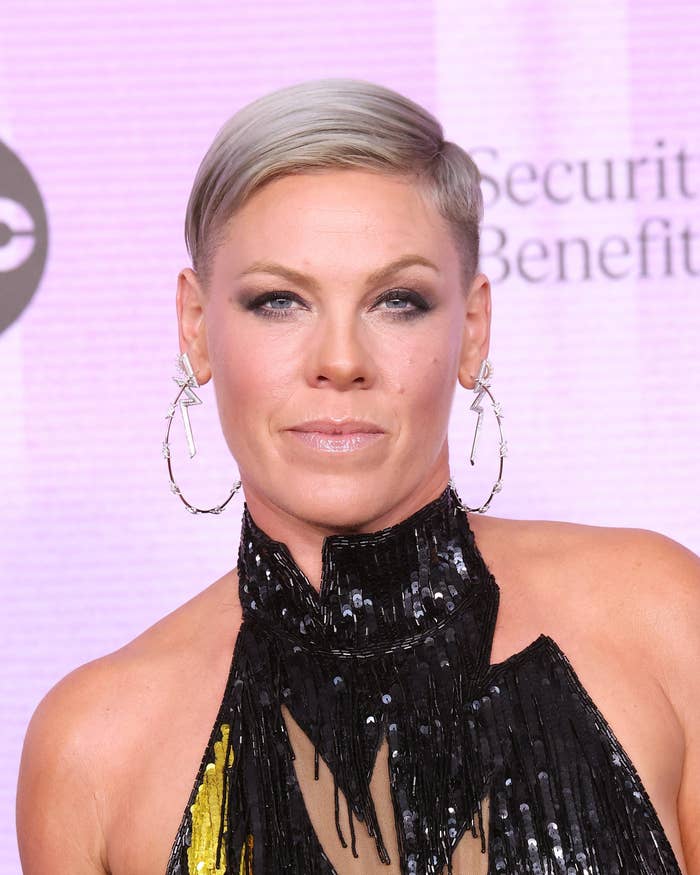 The singer had been asked to rank her music videos, and she notably put "Lady Marmalade" — which features Christina, Mya, and Lil' Kim — at the bottom.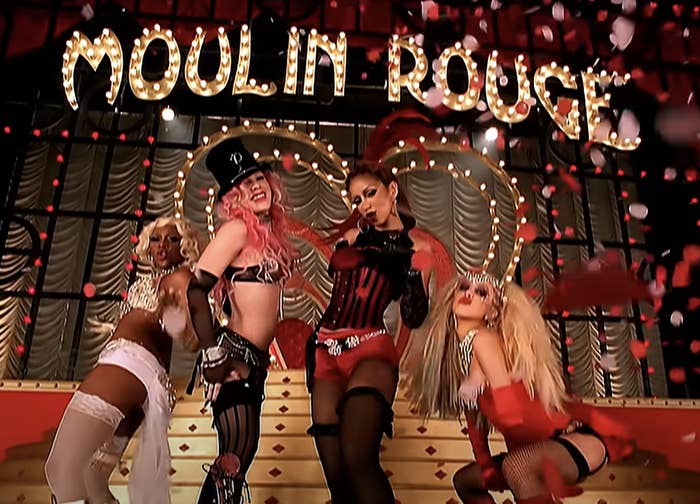 "It wasn't very fun to make," she explained. "I'm all about fun, and it was a lot of fuss. There were some personalities. Kim and Mya were nice."
Of course, it didn't take long for people to notice that Christina was the only one who hadn't been name-checked as "nice" — which was particularly interesting considering Pink's long history of taking swipes at the star.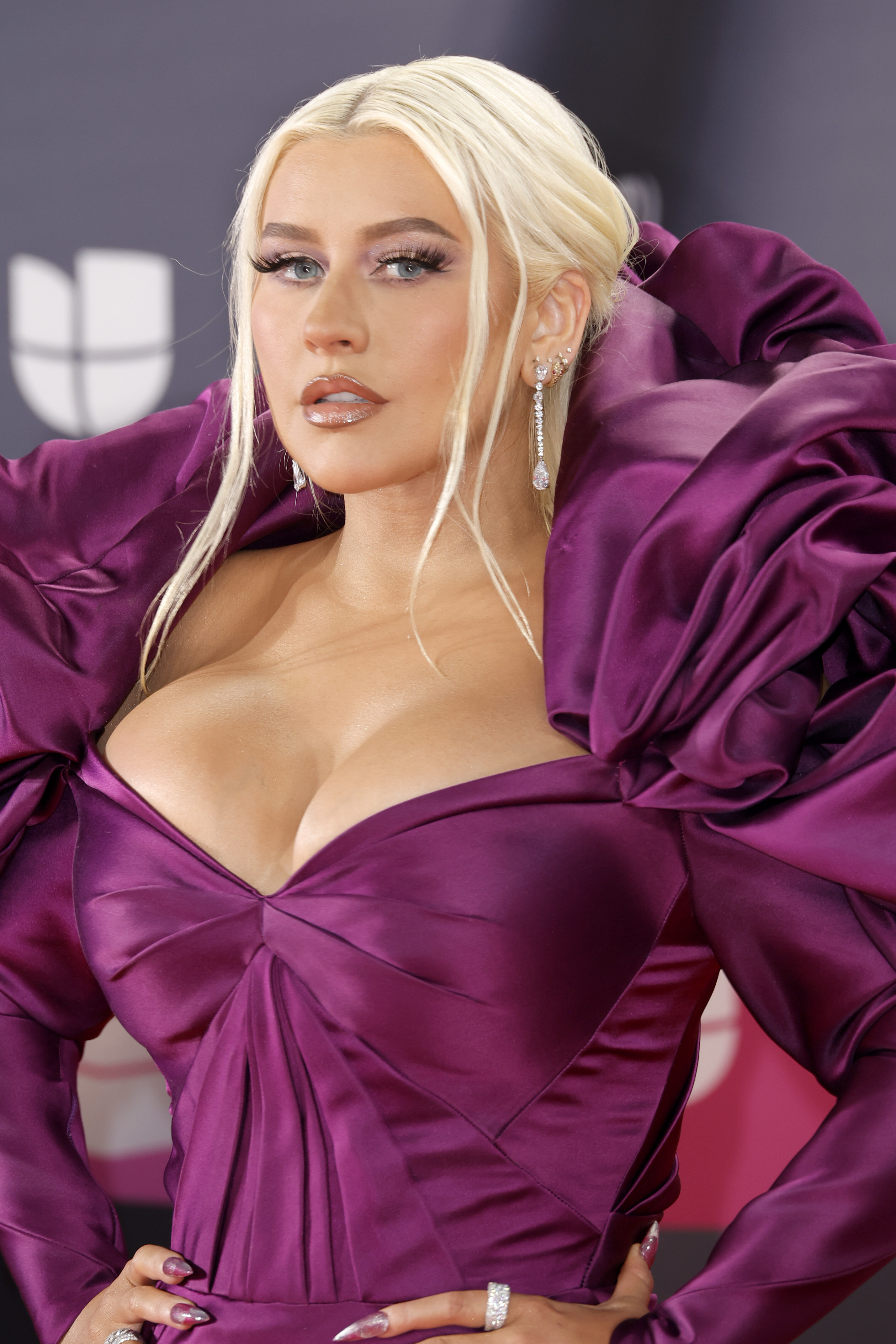 "Lady Marmalade" was released in 2001, and Pink has always been vocal about how disappointed she was that Christina got to sing certain parts of the song.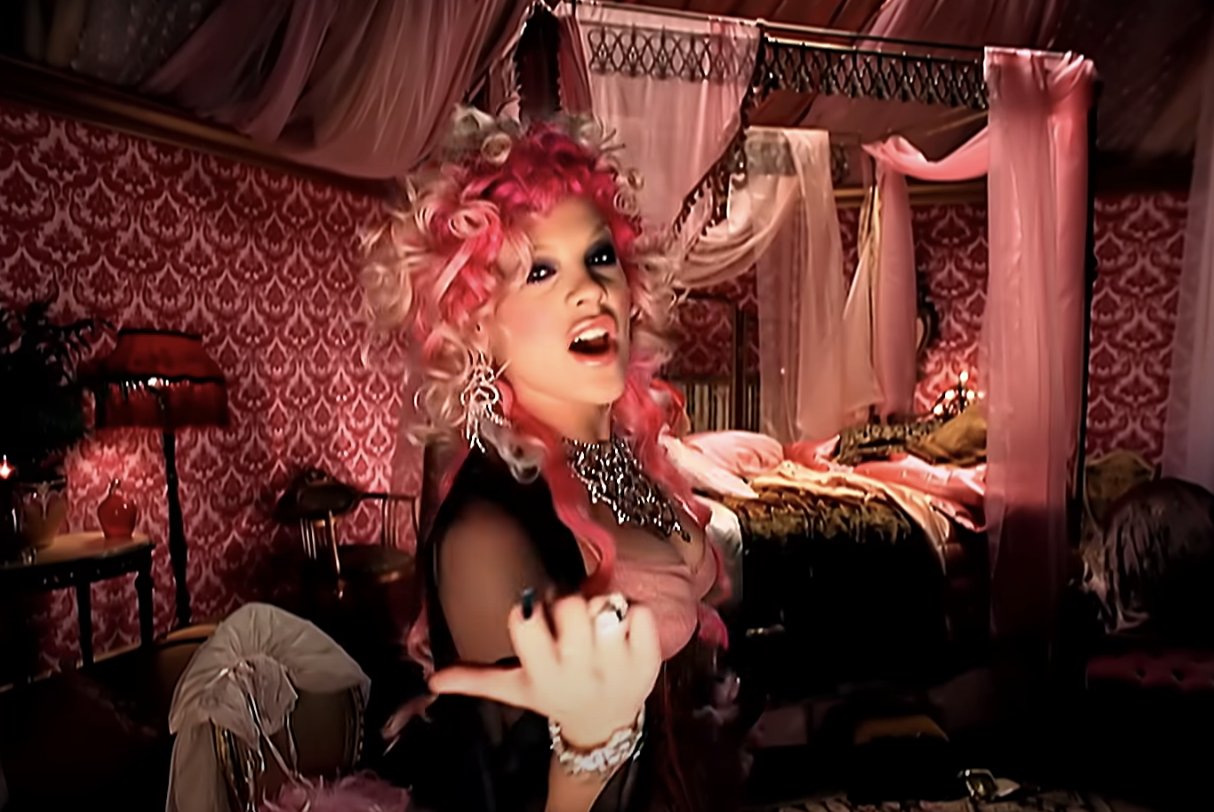 Speaking on VH1's Behind the Music, she recalled vocal producer Ron Fair demanding that Christina be given all of the high parts.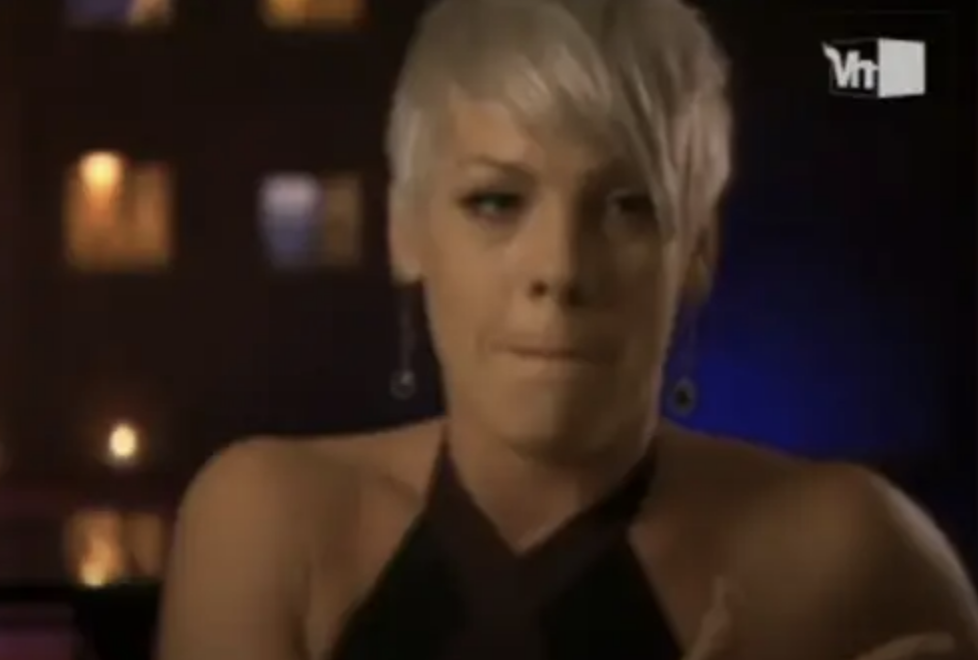 "Ron Fair walked in. He didn't say hi to any of us and said, 'What's the high part? What's the most singing part? Christina's going to take that part,'" she said. "And I stood up, and I said 'Hi. How are you? So nice of you to introduce yourself. I'm Pink. She will not be taking that part. I think that's what the fucking meeting's about.'"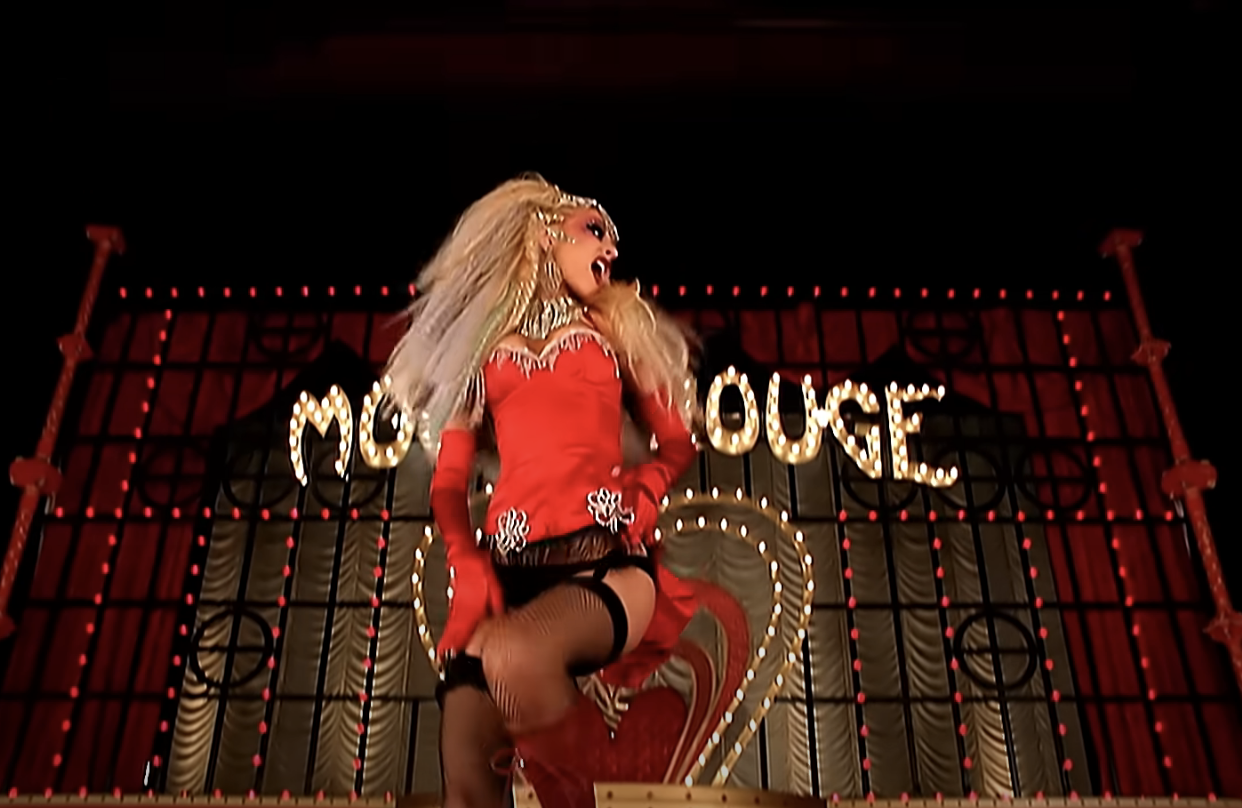 Christina later admitted that Pink's treatment of her during the music video shoot left her "intimidated," telling Andy Cohen: "I know she intimidated me a lot, because she was heckling me in the audience behind the director, and I was like, what's going on?"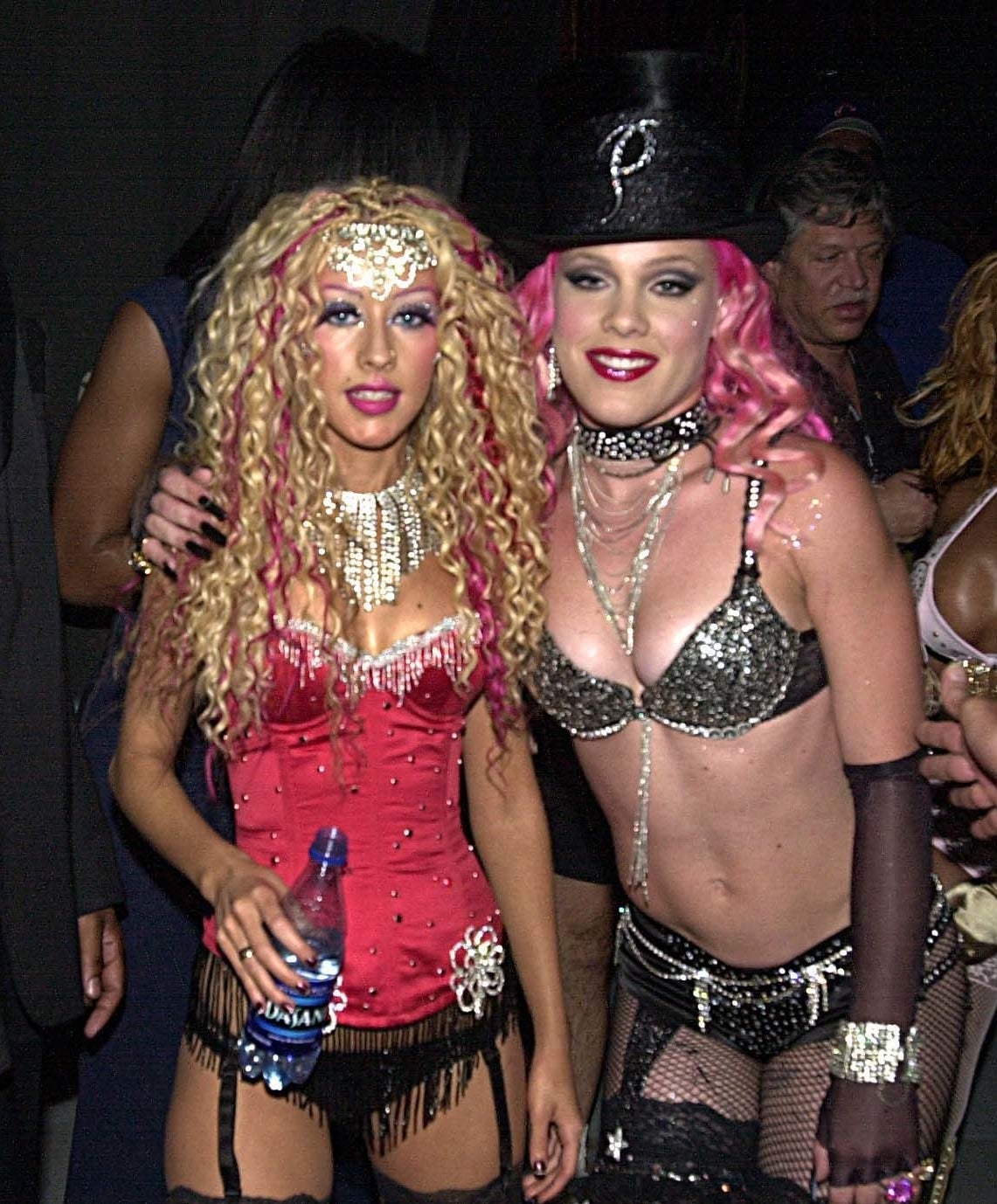 But it was the following year that the feud really started to emerge, with Pink being left unhappy when esteemed songwriter Linda Perry worked on Christina's album Stripped after working on Pink's album Missundaztood.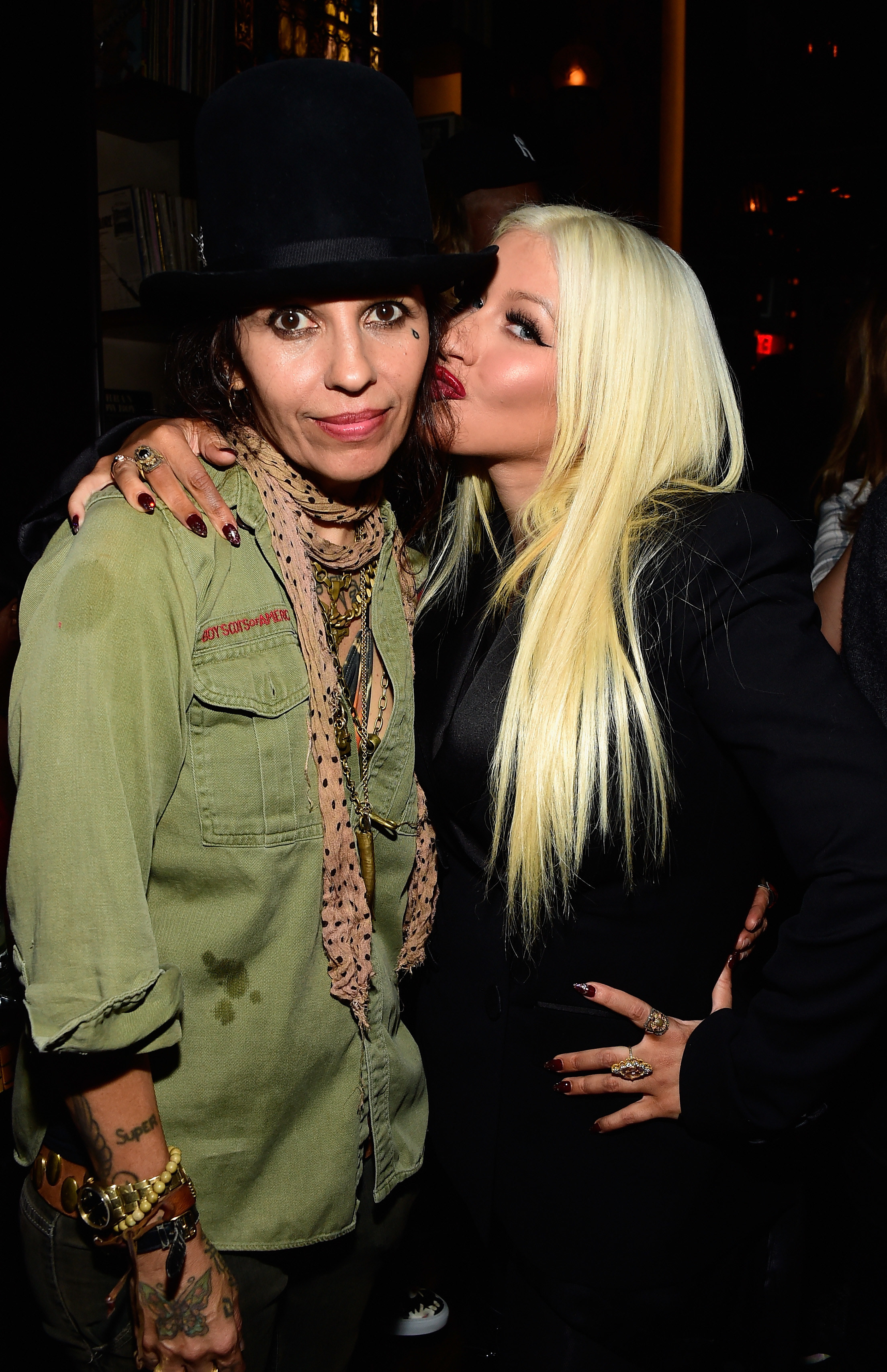 Pink later admitted on The Howard Stern Show that she had wanted Linda's song "Beautiful" for herself, but Christina ended up having huge success with it instead.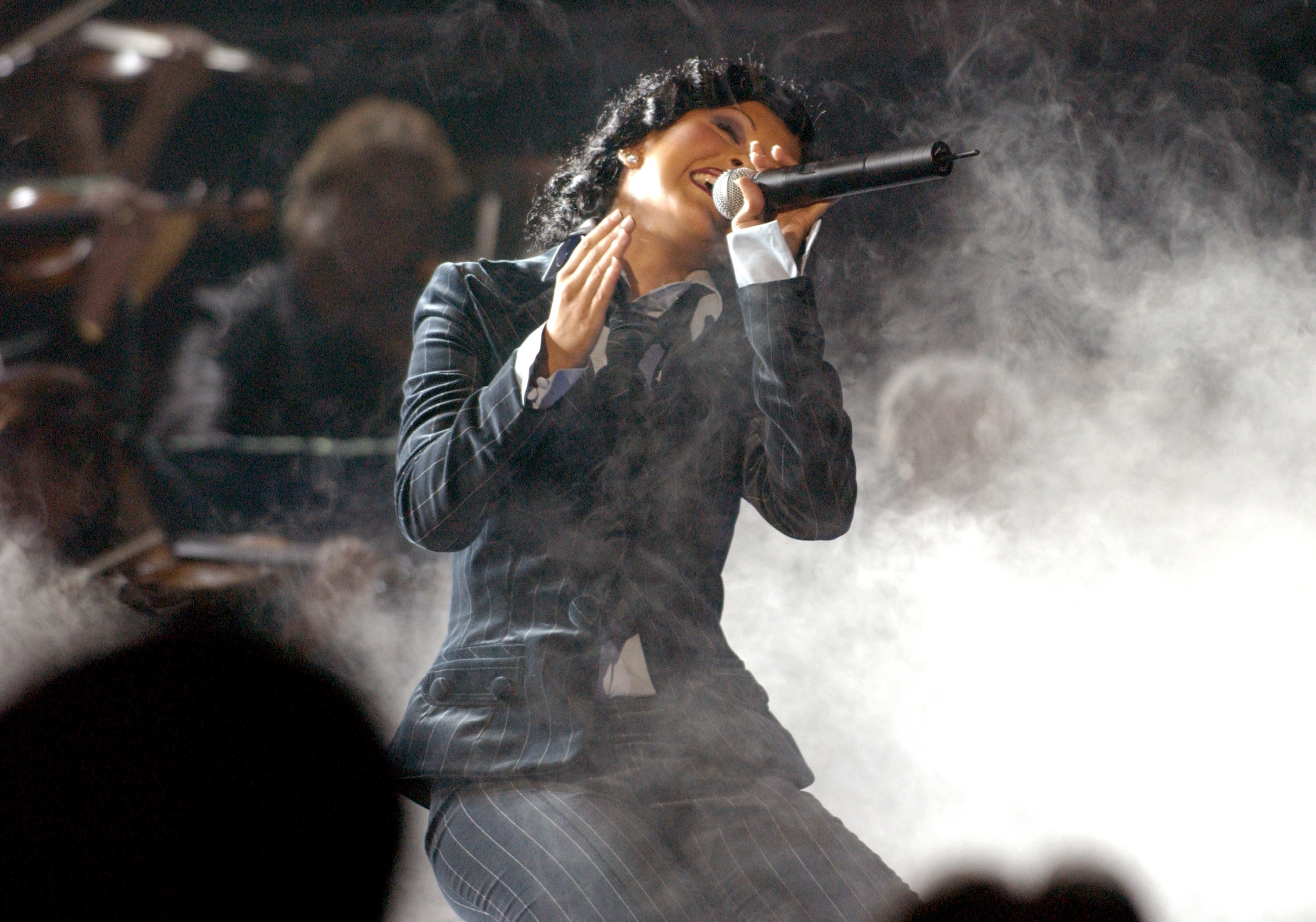 After that, Pink began to lash out at Christina during her live shows, in her songs, and on social media.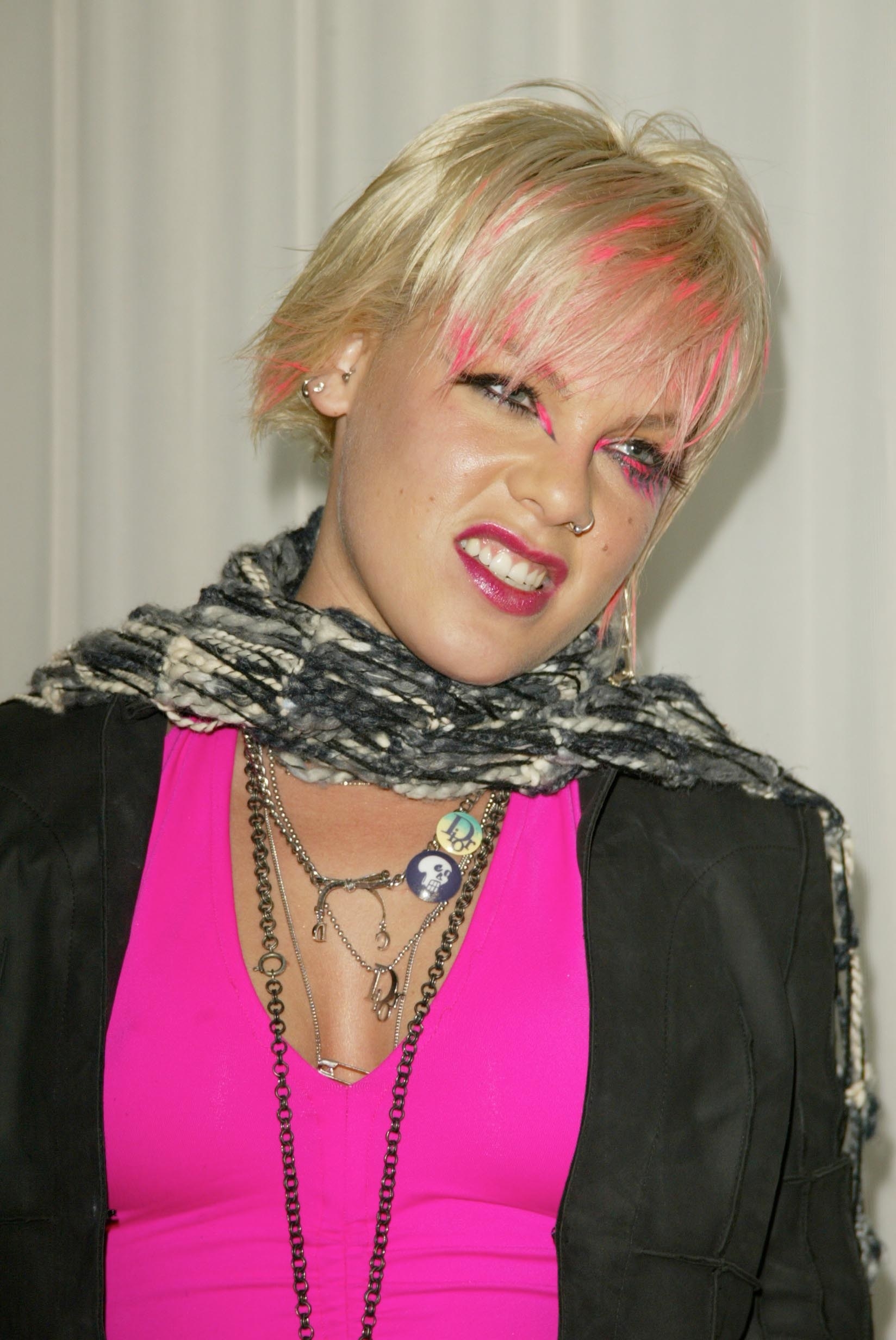 So following Pink's latest comments, Twitter exploded with fans telling her to move on from her beef with Christina, and she ended up addressing the backlash by insisting that it had been blown out of proportion.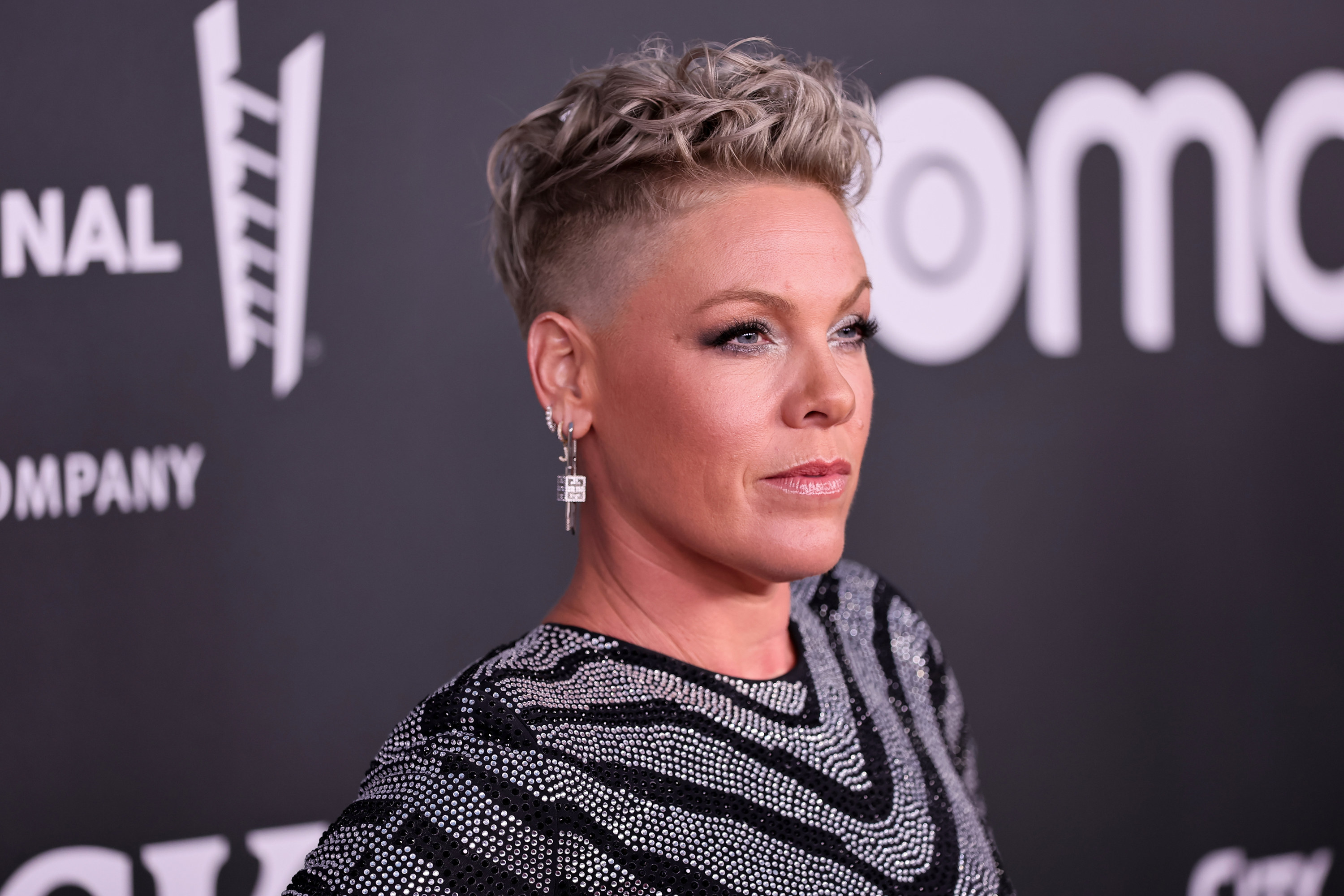 "Y'all are nuts. Xtina had shit to do with who was on that song. If you don't know by now — I'm not 'shading' someone by telling it over and over and over what actually happened. I'm zero percent interested in your fucking drama. If you haven't noticed- I'm a little busy selling," she wrote.
She then clarified in a follow-up tweet: "And by selling, I mean tickets and albums and bake sales and shit."
However, Pink's recent comments have inspired some pop culture enthusiasts to take a look back at her career, and they found that she has a habit of belittling other women in the industry.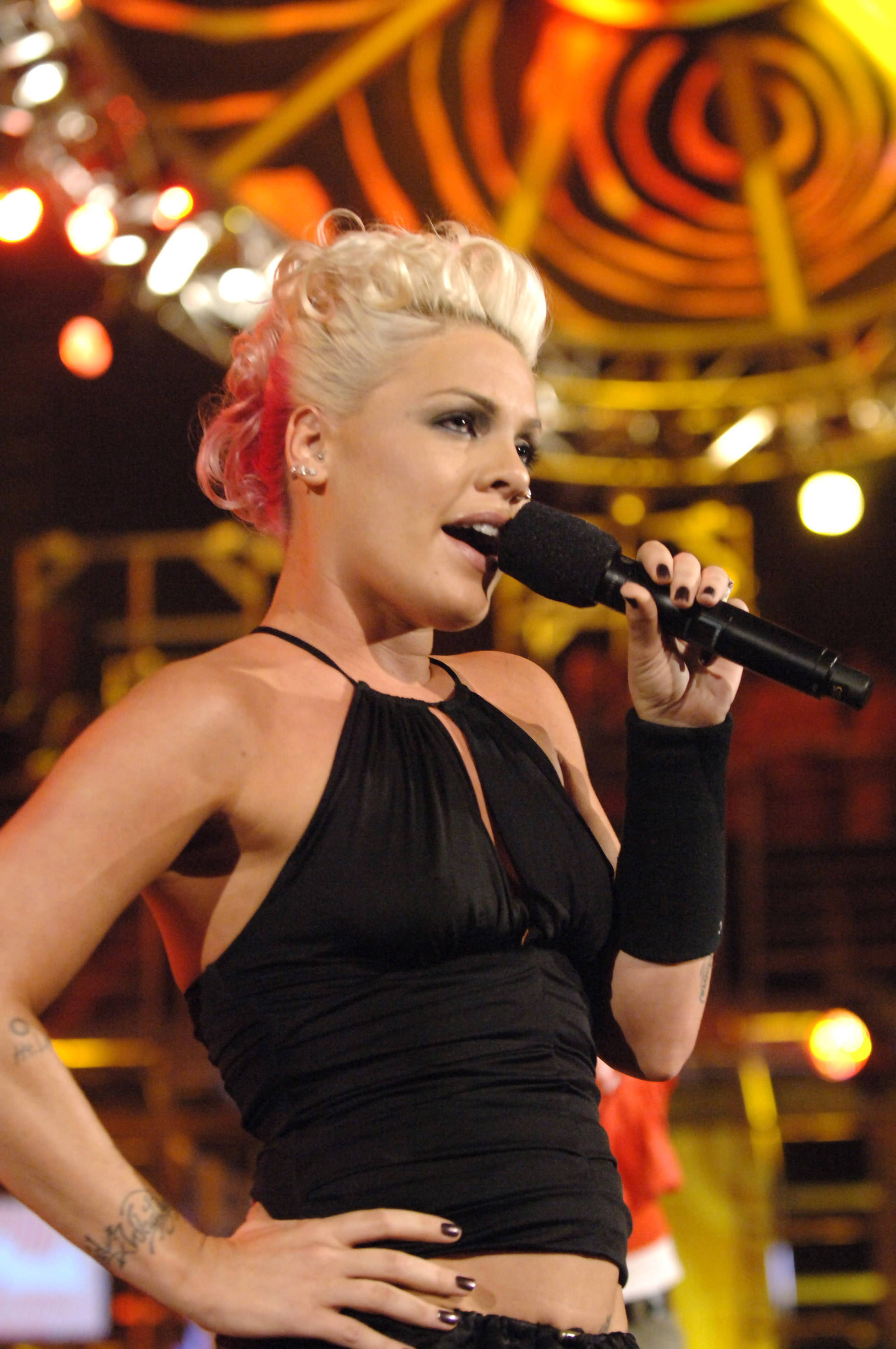 In fact, the star has been branded "The President of The Not Like Other Girls Foundation" as it was pointed out that much of her branding revolved around being unlike her peers.

Her very first awards show performance, which was at the 2001 AMAs, even started with different cliques of women discussing men, makeup, and materialistic things before cutting to three women who were dressed like Britney Spears, Christina, and Jessica Simpson.
This transitioned into Pink's performance of her song "Most Girls," which includes the lyric, "I'm not every girl and I don't need that world to validate me."
By 2004, Pink had incorporated a blow-up doll of Christina into her set for every night of her Try This tour. In one resurfaced video, she can be seen simulating sex on the doll and — in case there were any doubt over who it was supposed to represent — she then sang Christina's song "Beautiful" to it.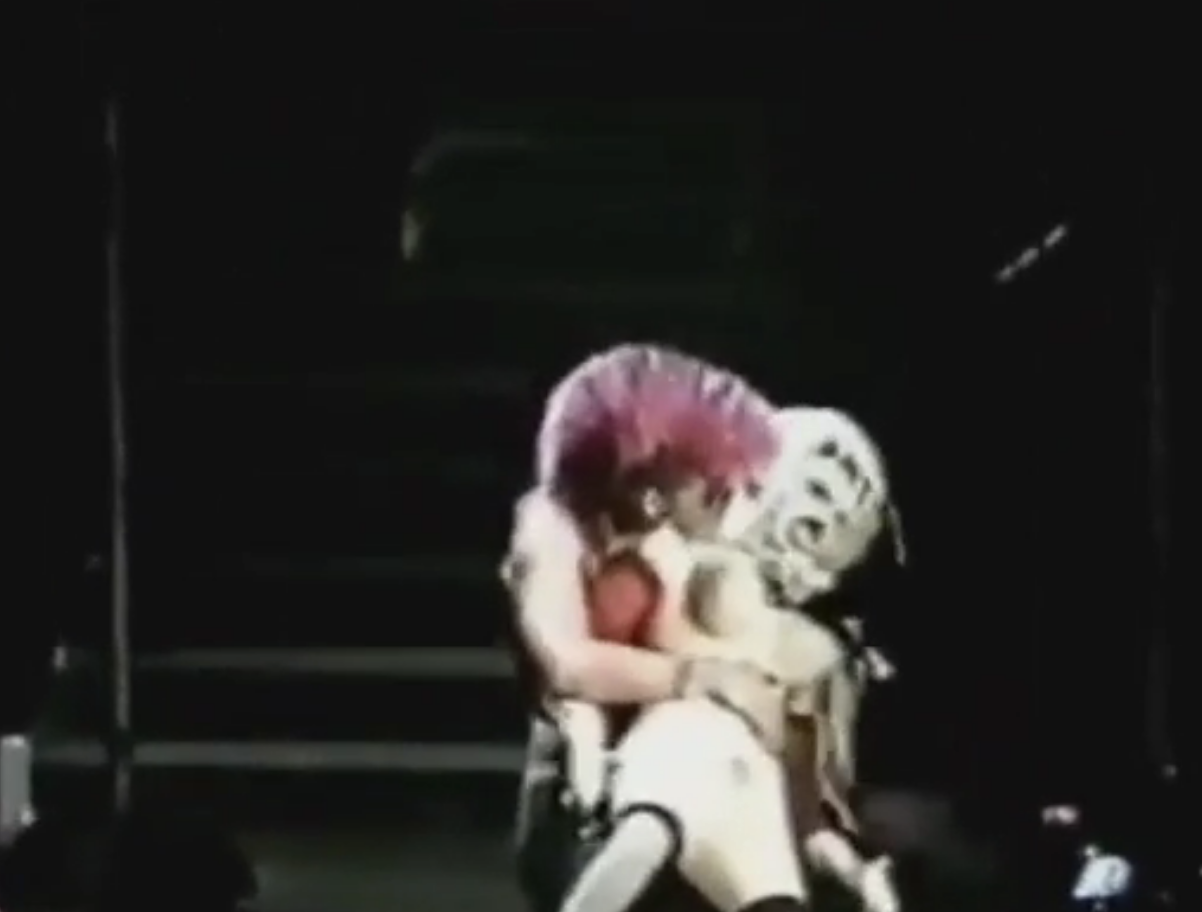 Discussing the video in a Reddit forum, one user said of Pink's behavior: "It's such a bizarre attempt to humiliate xtina. It makes Pink look deranged and pathetic."

"The fact she did it EVERY night too. Even down to scheduling a break in the song to mock her is insane," another person commented. Someone else agreed: "'I'm not like other girls' types seem to think comparing 'girly' women to sex objects is such a great insult, sooo edgy and humiliating for the other woman."

And it wasn't long before Pink's 2006 song "Stupid Girls" was brought up, with the track being branded a "'not like the other girls' anthem."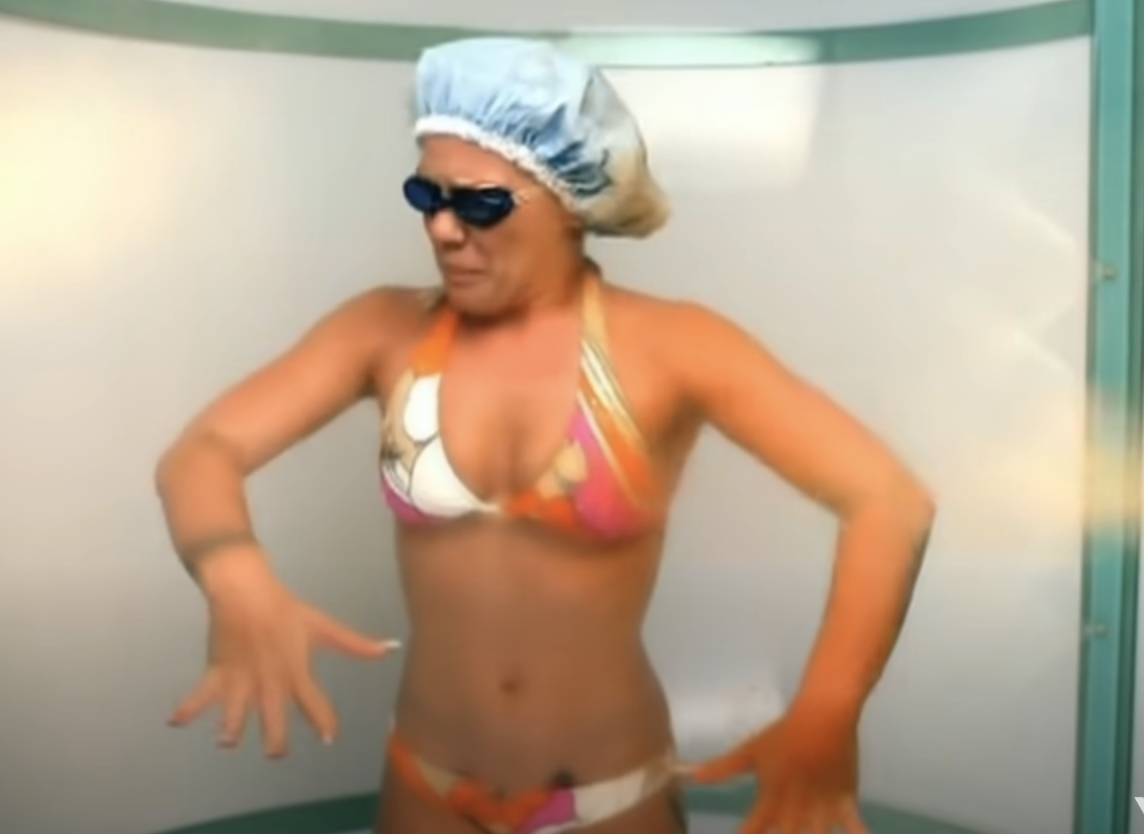 In the song, Pink questions "where have the smart people gone" as she throws shade at "porno paparazzi girls" who have blonde hair and wear push-up bras. She also suggests that these women are the reason why there hasn't been a woman president as she repeats: "I don't want to be a stupid girl."

"I'm so glad that I'll never fit in / That will never be me," she later sings. "Outcasts and girls with ambition / That's what I wanna see."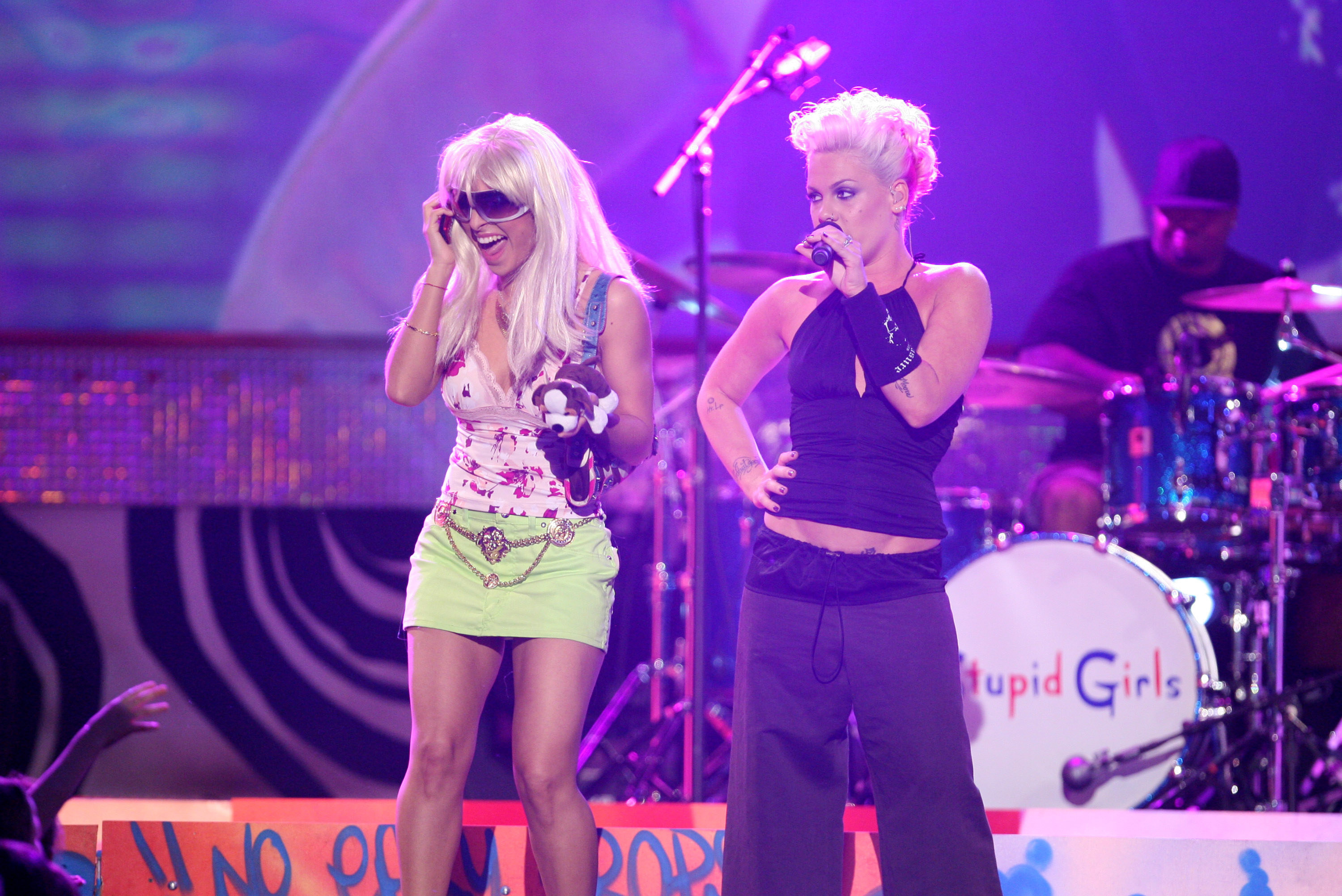 The music video is even more damning, with Pink including a scene where a woman makes herself sick in the bathroom. Pink then asks to borrow her toothbrush after having "more than 300 calories today."
She shouts "I will be skinny" while trying to make herself vomit, making light of women who have eating disorders.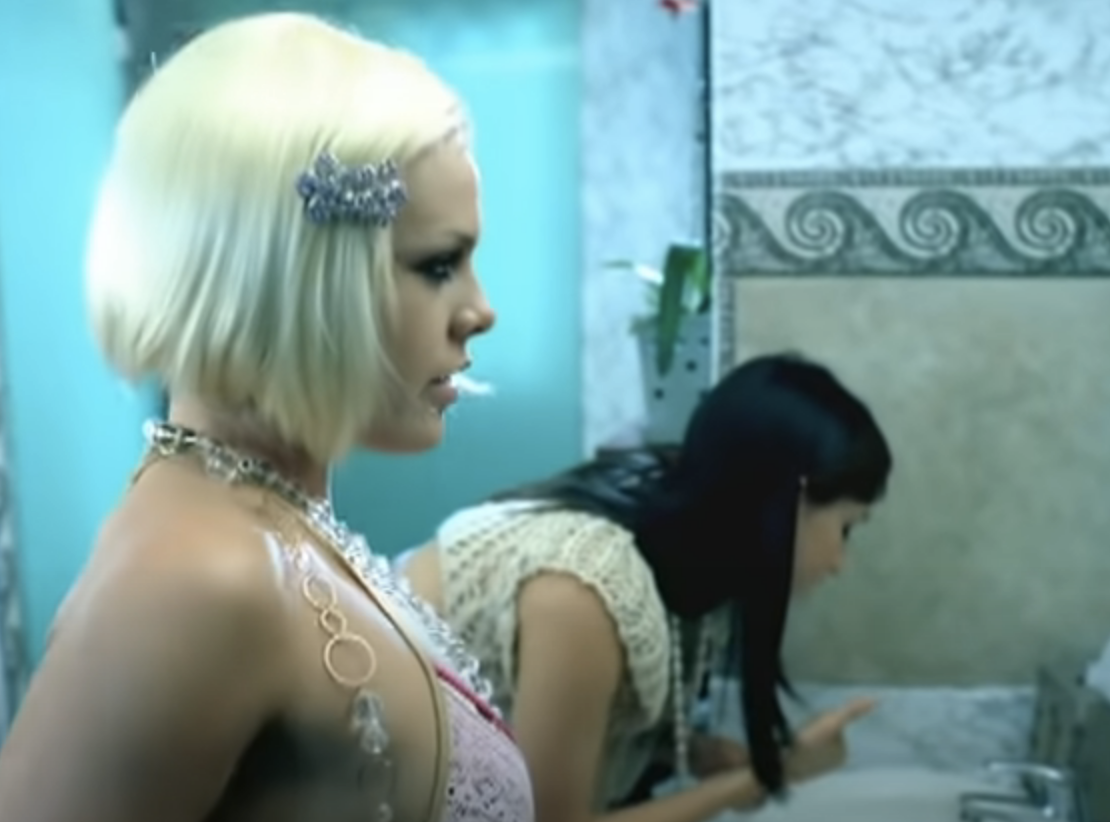 Pink also makes an obvious gibe at Paris Hilton's sex tape, which was leaked without her consent.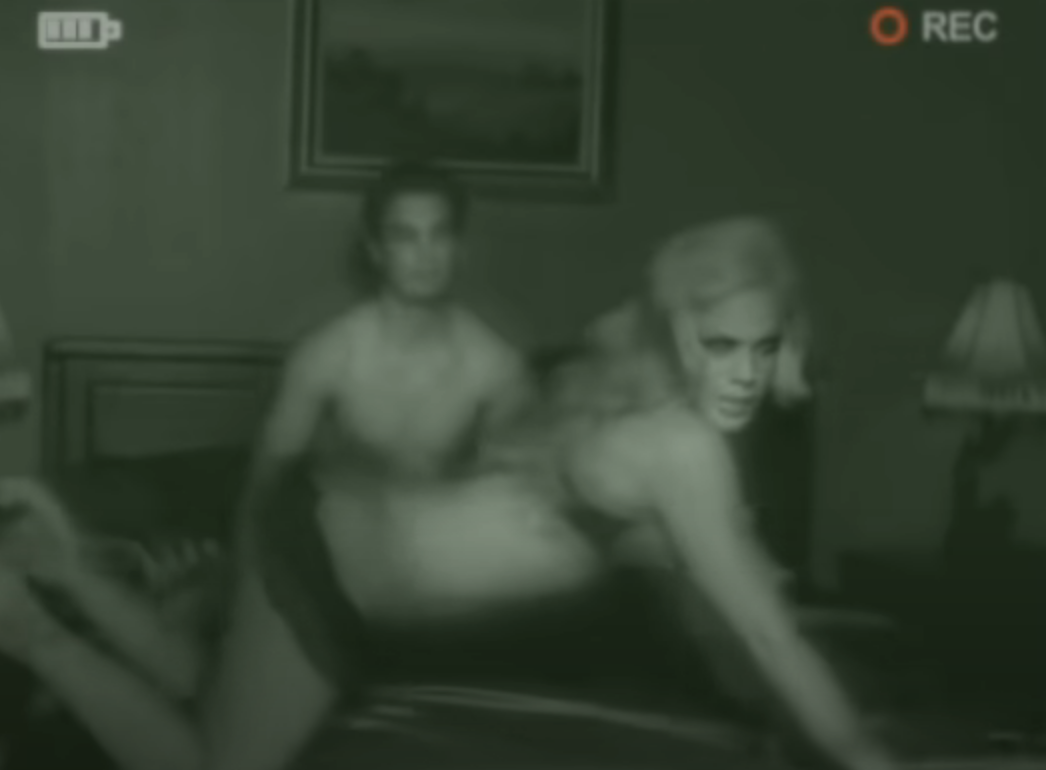 Throughout the video, Pink is shown to be struggling to be as sexy as other women, and at the very end she celebrates when a little girl chooses to play with a football instead of dolls.
"'Stupid Girls' was definitely a 'not like the other girls' anthem. The 00s were so rough on women," one person commented. Another added: "The 'Stupid Girls' video was mean as fuck."


"Looking back at it now, she was the definition of 'not like other girls' while constantly obsessing over said girls and made it apart of her antics and persona," one more agreed.

Someone else commented: "It's clear Pink's hatred was bc she didn't fit the mold that society wanted. And instead of being mad about society and actually using great talking points, she turned it against xtina, britney, etc and shamed them for fitting that mold."

"She's always come across as a bitter, mean girl. I mean, if it walks, talks, and looks like a duck…….." another comment read.

Pink has also taken aim at Miley Cyrus over the years, calling her "tacky" and saying that she isn't a "role model" after her 2013 VMAs performance.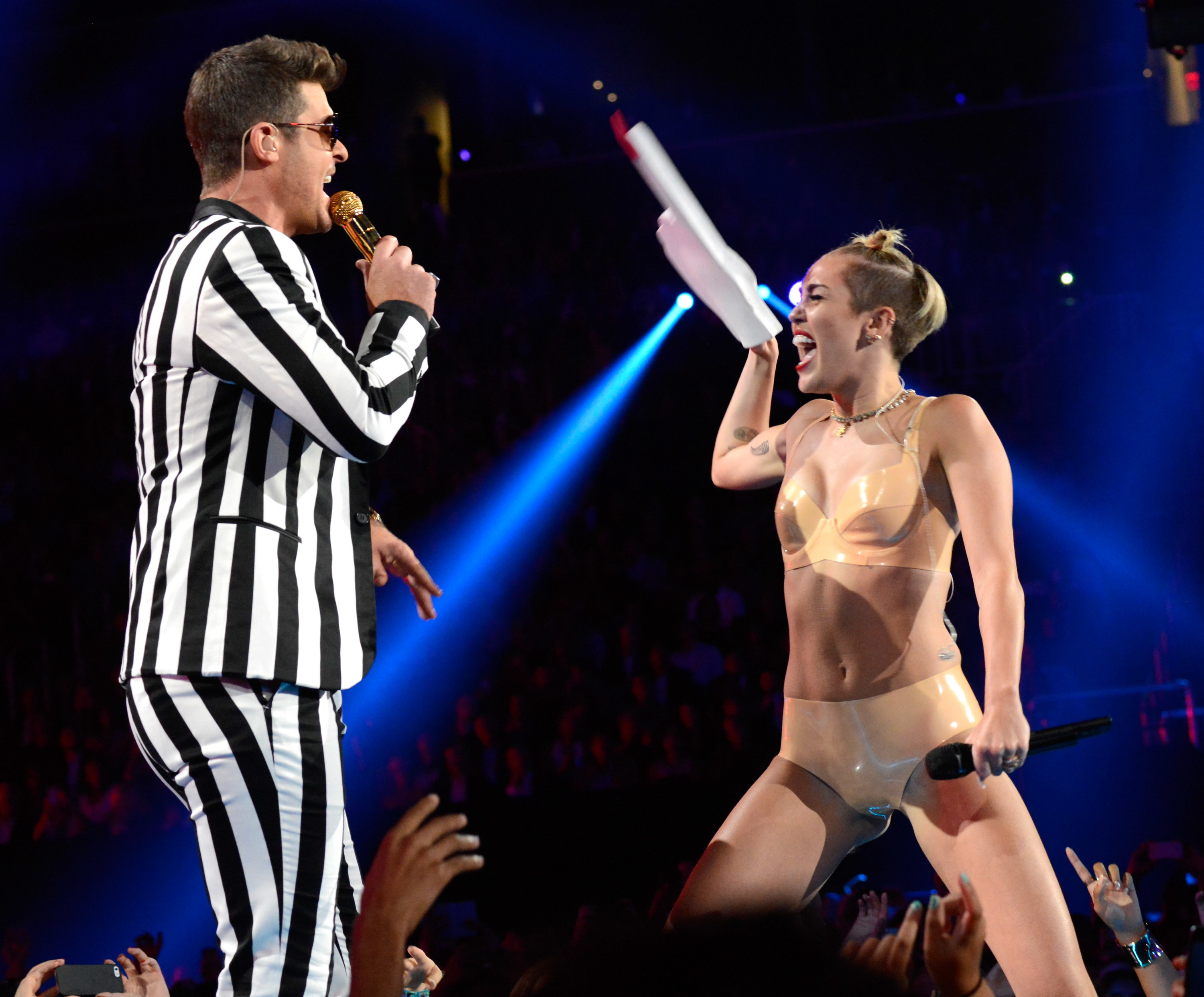 In 2016, she also called out Kim Kardashian after she posted a nude selfie to Instagram. At the time, Pink tweeted a shoutout to the women who use their "brains" and "talent" instead of their "body" and "sex." She confirmed the following year that this message was inspired by Kim's post.
So it's perhaps unsurprising that many have branded Pink "the original pick me," a reference to the internet slang term for women who proactively try to seem different than other women by rejecting anything that is mainstream or traditionally feminine. Oftentimes it is linked to internalized misogyny.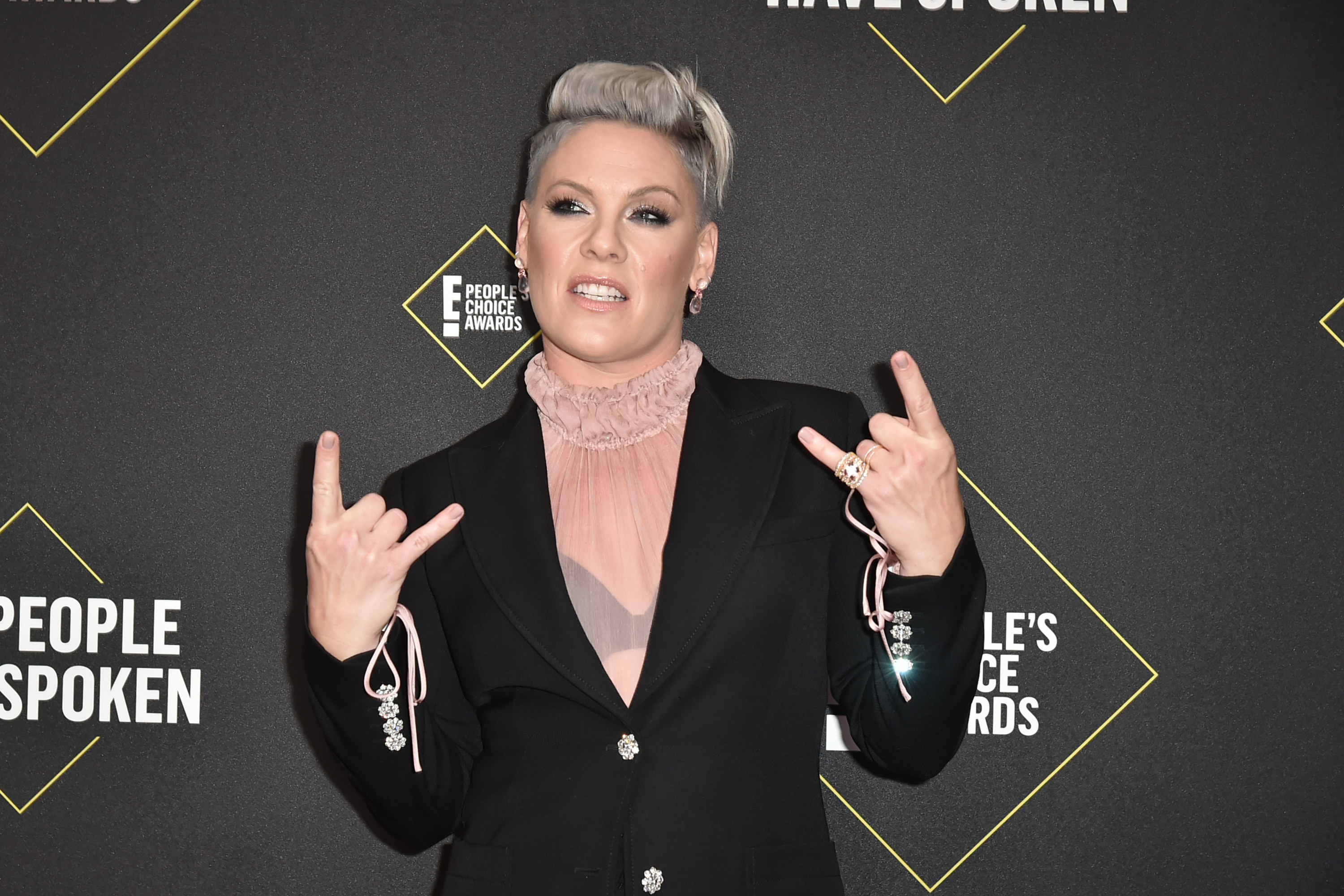 "She was such a vile pick me. Her entire personality was just going on and on about how she's 'not like other girls'" one person said. Another agreed: "Pink was the original pick me for sure."

"Pink has always been the ultimate "Not Like Other Girls". That was basically her brand," someone else added.

Another highlighted a wider issue as they pointed out that Pink's antics were celebrated during the '00s due to the culture of the time. They wrote: "What's awful is at the time I feel like Pink got praised for this shit bc culture and media was so awful to women at that time (still is but especially then). Like for some reason, Christina was the 'right' kind of woman you can bully. I guess bc she was beautiful, popular, and confident? And Pink was an ~outsider~. 🙄"

And some admitted that if Pink hadn't made what appeared to be a shady comment about Christina this month, then she probably could have got away with all of this being forgotten.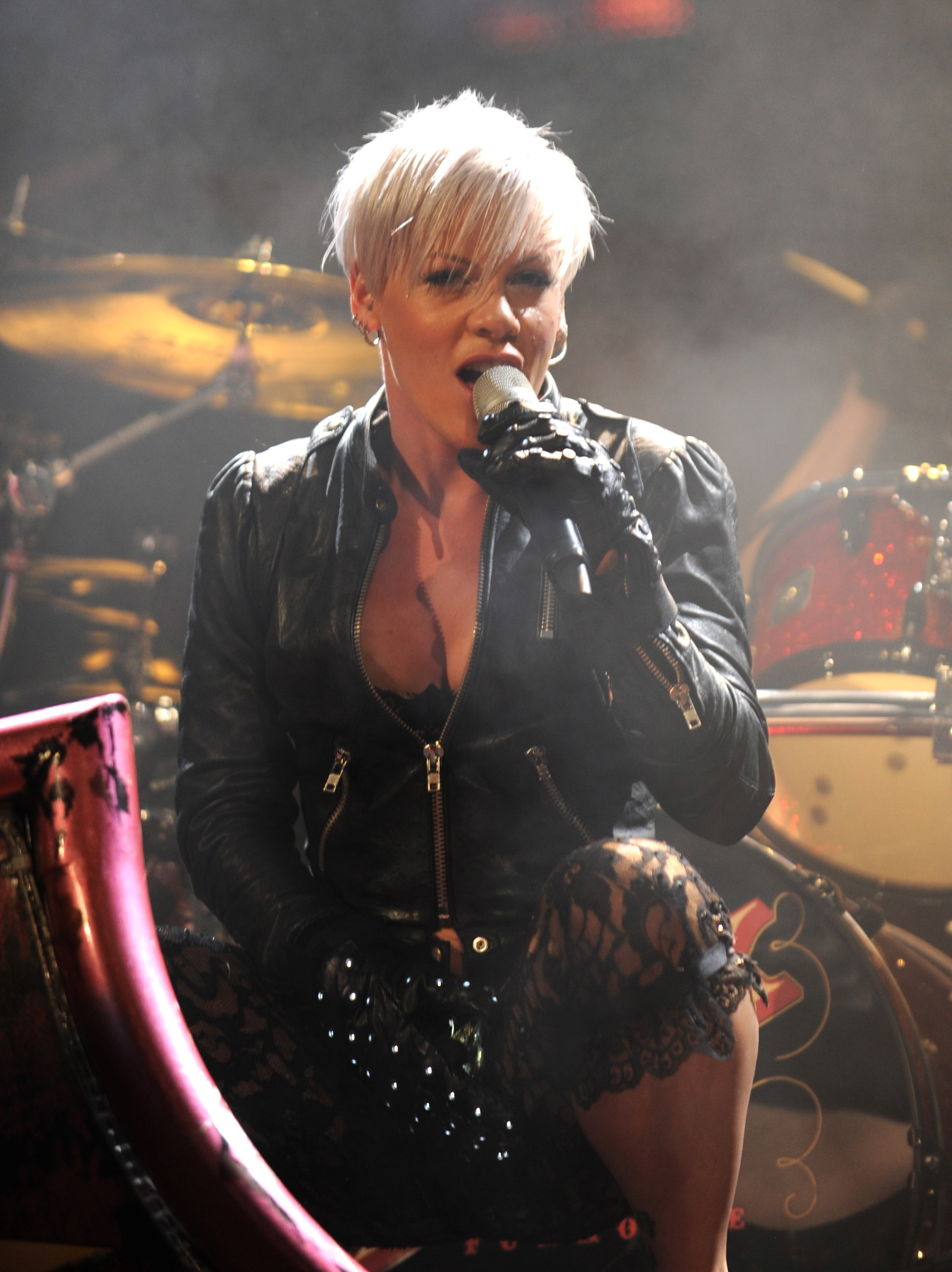 "Pink by bringing up the feud opened the door to dig in her very problematic past…" one person commented.

"I think it's a bunch of younger women who have taken in her new image as a calmer, but still 'tell it like it is' woman," someone else agreed. "Hell, I might have bought that rebrand as well had she not brought this non-issue back up. It's clear she's still not a 'girl's girl' and still compares herself to her peers in an unhealthy way."
In 2016, Pink seemingly buried the hatchet with Christina when she was her adviser on The Voice, which Christina was a coach on.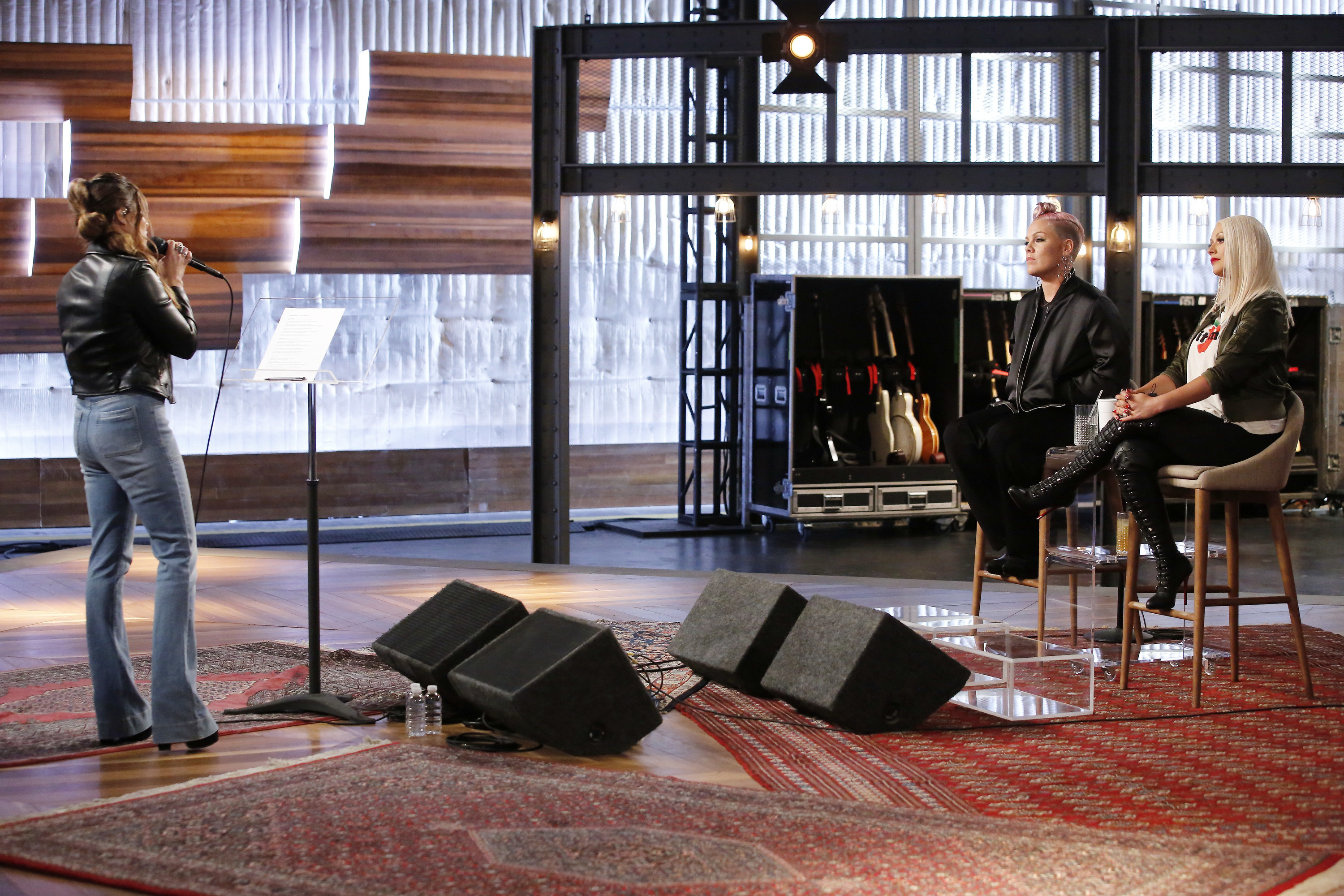 The following year, Pink said on Watch What Happens Live that they had both grown up and "hugged it out." Christina was also happy to let bygones be bygones during an appearance on the same show two years later.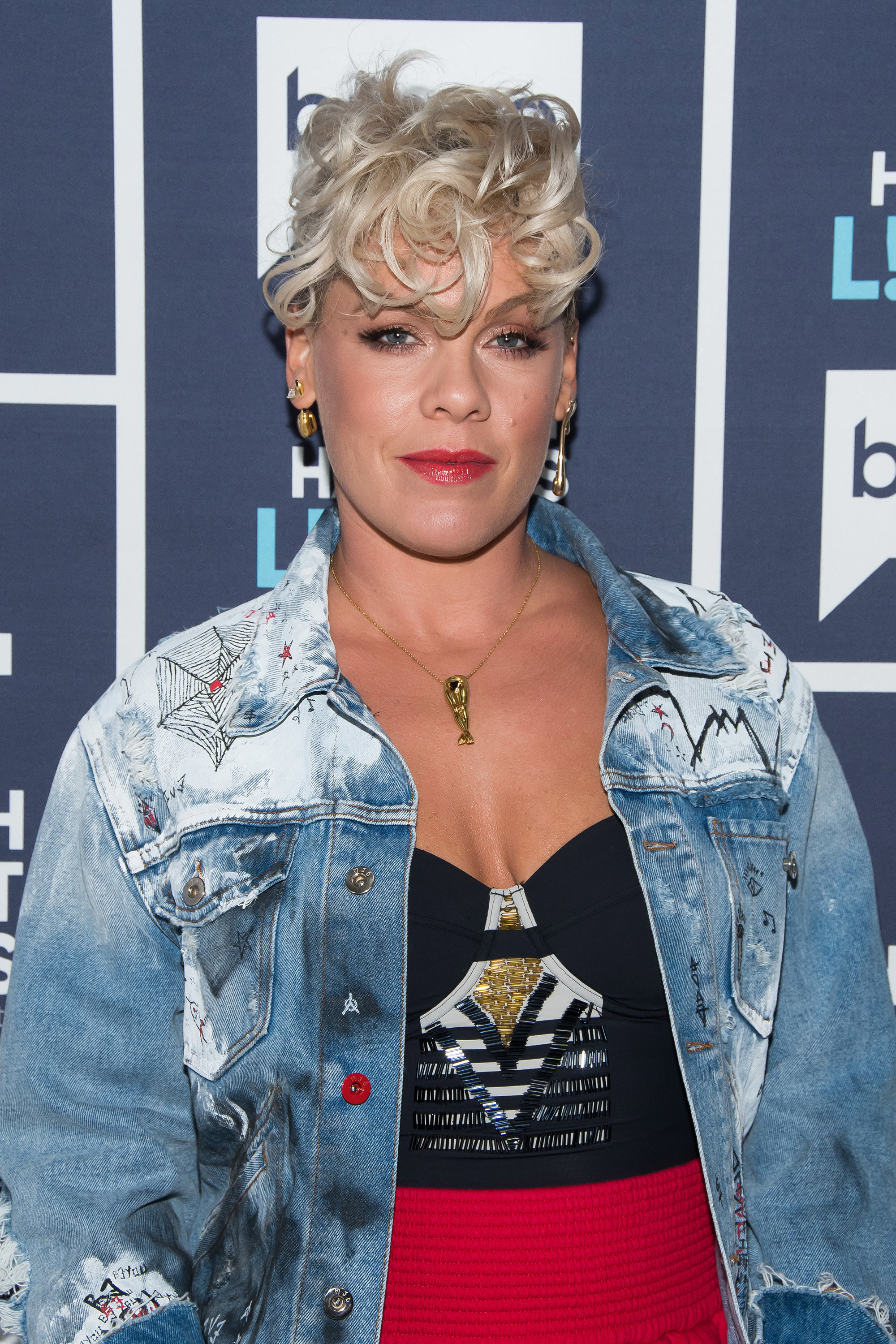 She said of Pink: "She's a different person now."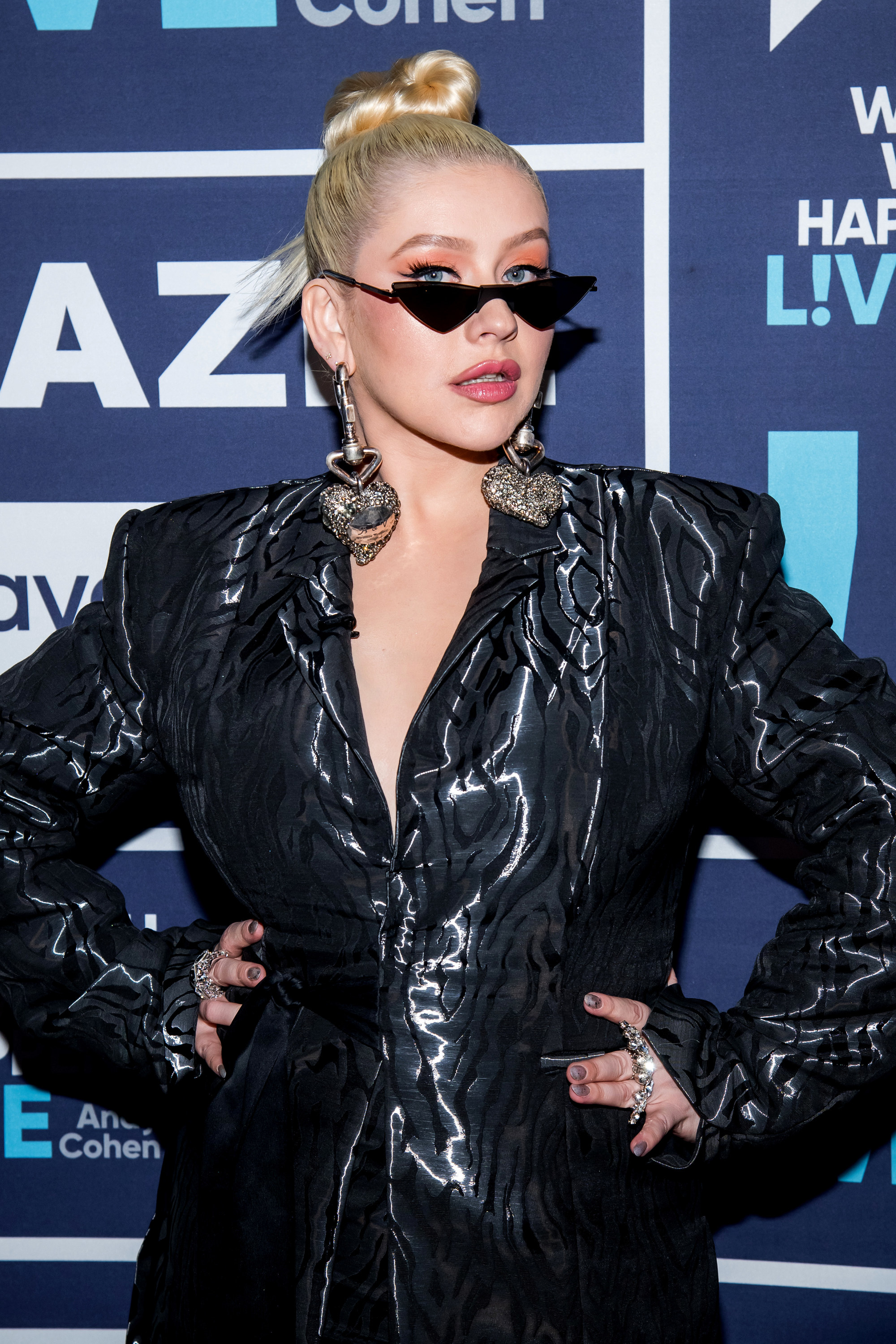 Christina has not publicly acknowledged Pink's most recent comments.