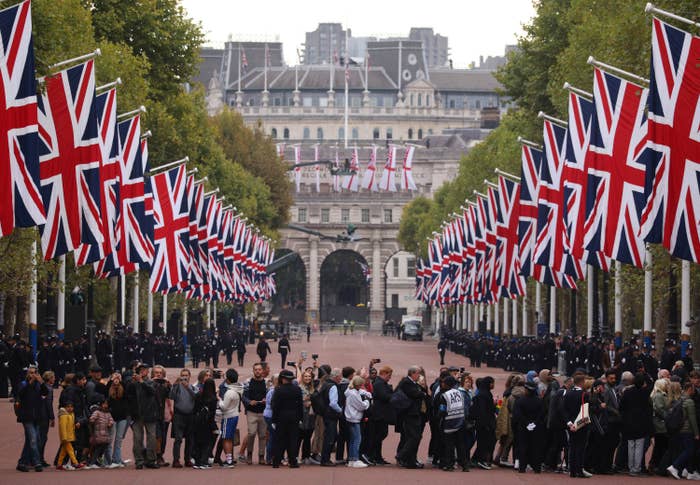 As leaders from across the globe traveled to London to attend Queen Elizabeth II's state funeral on Monday, so did mourners. Thousands of people lined the streets of London to honor the late Queen's 70-year reign, including several who traveled from as far as Australia and the United States.
Since the Queen's death 11 days ago, thousands of mourners waited in hourslong lines for a chance to view her coffin. For the last four days, the Queen's coffin was lying in state at Westminster Hall for the public to pay their respects. Many told BuzzFeed News that they traveled to London because they wanted to be "a part of history."
On Monday, David Wood, who had arrived from Sydney on Saturday morning, told BuzzFeed News the late Queen's funeral "was the motivation" he needed for him to book a trip to the UK to see his own family.
Holding an Australian flag while speaking to BuzzFeed News at Hyde Park — where people had been directed to watch the service on a big screen — Wood admitted that his friends initially questioned his decision to make the 23-hour flight.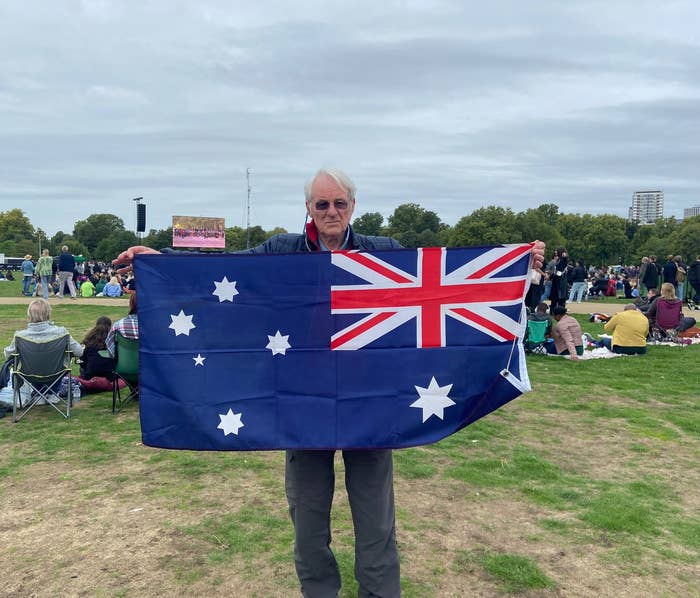 Wood, who is originally from Britain, explained that he had memories of the Queen being crowned in 1952 when he was a child, as well as the death of her father, King George VI, that same year.
Wood's wife also traveled from Australia to the United Kingdom, but decided to watch the funeral on TV instead of going into London with her husband. But he said that it was important for him to be there in person on this hugely significant day.
"I'm originally British and I've said for many, many, many years that when the Queen dies I wanted to be here. I wanted to celebrate her life, to say thank you to her," he said.
"People asked me, 'Why are you going?' But I just wanted to be here, to experience the atmosphere and all the people," he went on. "Everybody is so calm. It's very pleasant. Nobody's pushing and shoving."
And Wood became visibly emotional as he heaped praise on the "incredible" atmosphere in London. "There's so many people who have to come to this to say thank you to a wonderful woman who held us together," he said.
Wood also recalled looking at the "breathtaking" tributes in Green Park on Sunday, and referenced one particular quote from the Queen that "said it all" when he saw it on a sign among the flowers.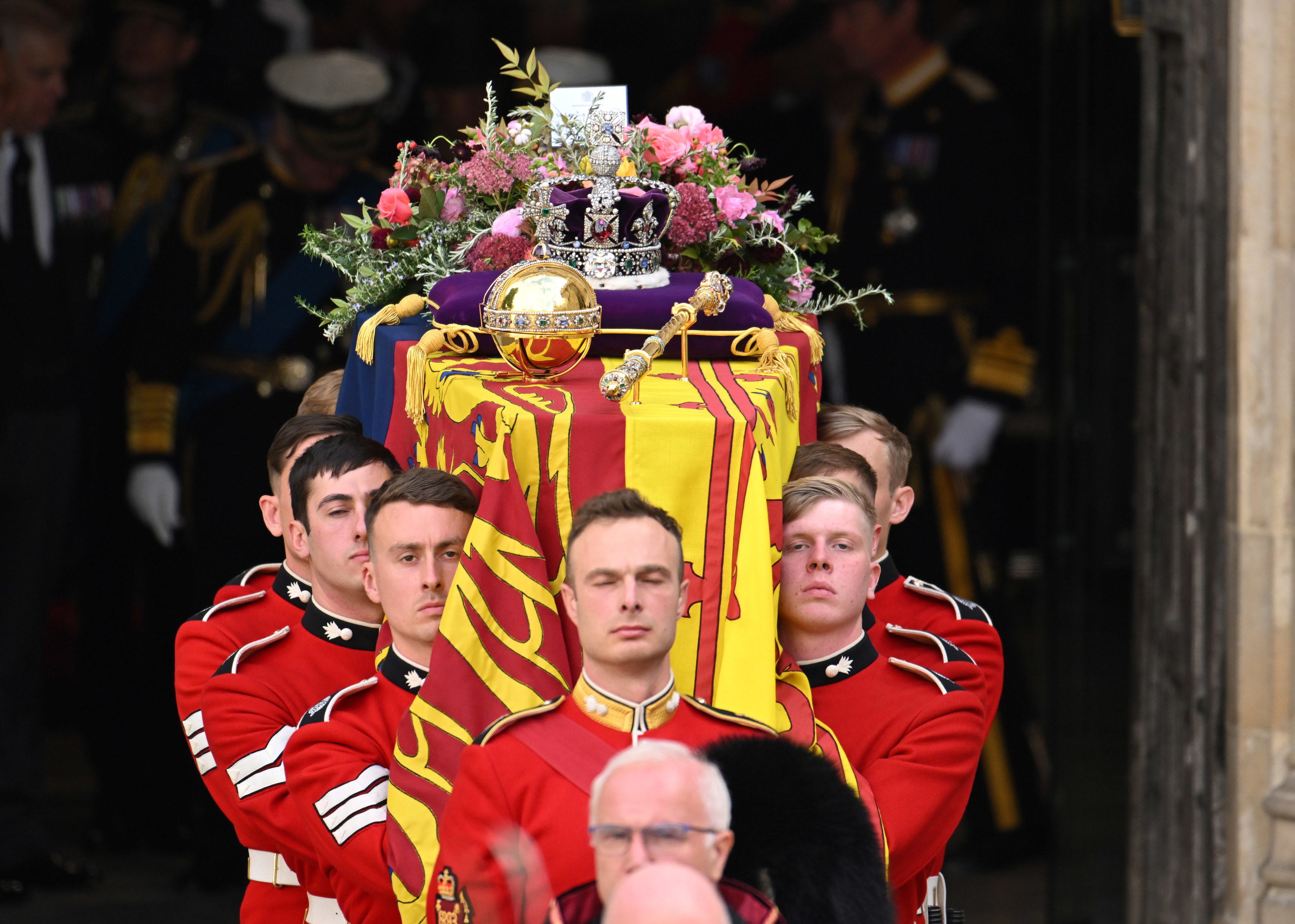 The quote "Grief is the price we pay for love," which the Queen said in a message of condolence to the families of victims who were killed in the 9/11 attacks, "epitomizes her life and the way she lived it," Wood said.
Wood was just one of the thousands of people who have journeyed to England's capital to honor Queen Elizabeth II since her death on Sept. 8.
Laurie Love booked a next-day flight to London from her home in Rhode Island last week so that she could be here. She told BuzzFeed News, "I booked my ticket on Monday, flew on Tuesday night, got here Wednesday morning, and went straight to the Mall."
Love, whose grandfathers are both British, added: "I'm American but a true royalist. It's a love that has been passed down from my grandmother to my mother to myself. I've been over for multiple jubilees and Diana's funeral."
"To be here now is an epic moment in our history," she went on. "There'll never be another moment like it. She's been inspirational; we look to her. During the coronavirus, we needed someone there who was just a steady hand, you look to England."
Love was taking in the procession alongside Canadian Rebecca Weatherford and her daughter, Maddyson Weatherford, who had enrolled in a university in the UK and was in the country for her school's move-in week.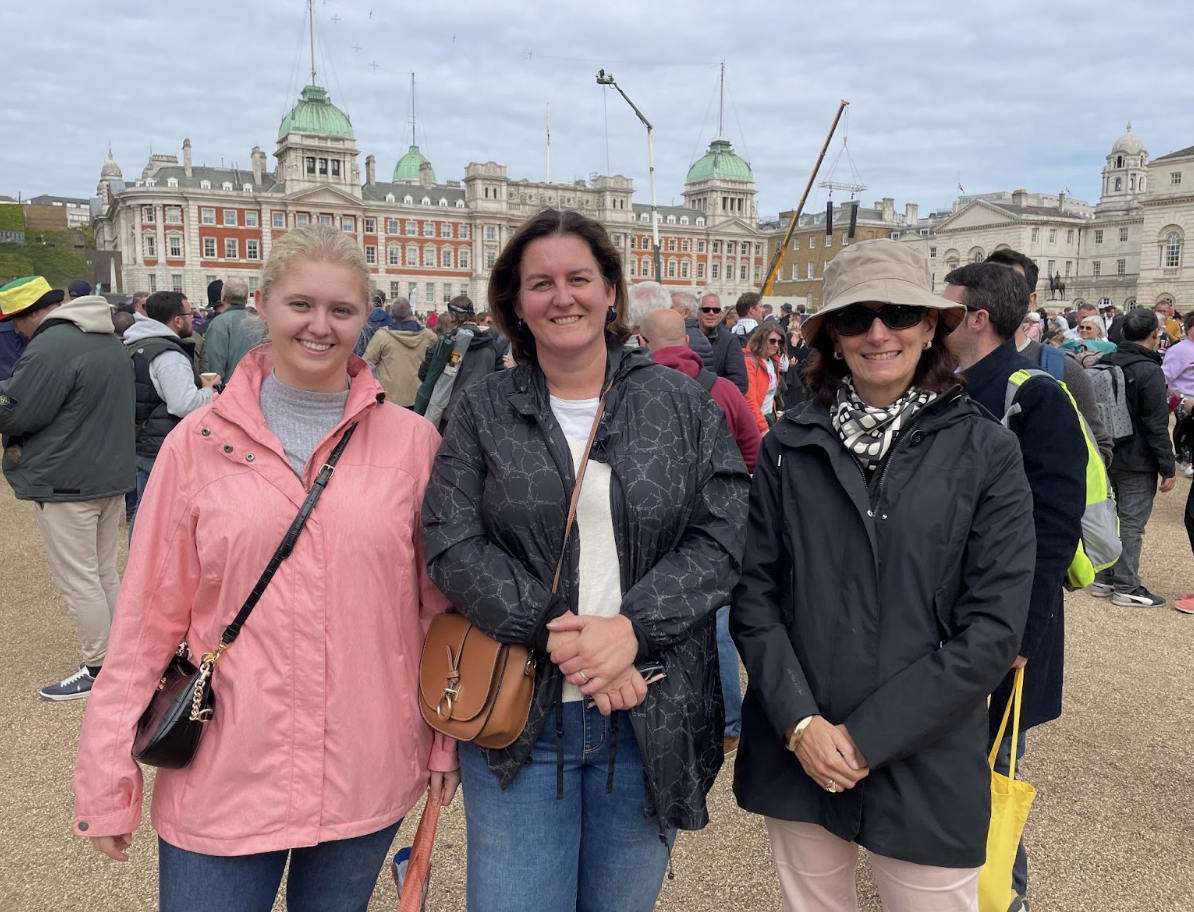 They ultimately decided to attend the "incredibly touching" funeral because they felt as though they were "living history."
And Marco Consoli from Italy was another person who was in the area for a different reason this week, but took the opportunity to also attend the funeral.
Consoli was in the city for London Fashion Week and told BuzzFeed News: "What I liked is the tradition. The ceremony was amazing, traditional things that they maintain. The ceremony was really perfect. I thank all of the people, the staff, the people that were in tents yesterday for attending this."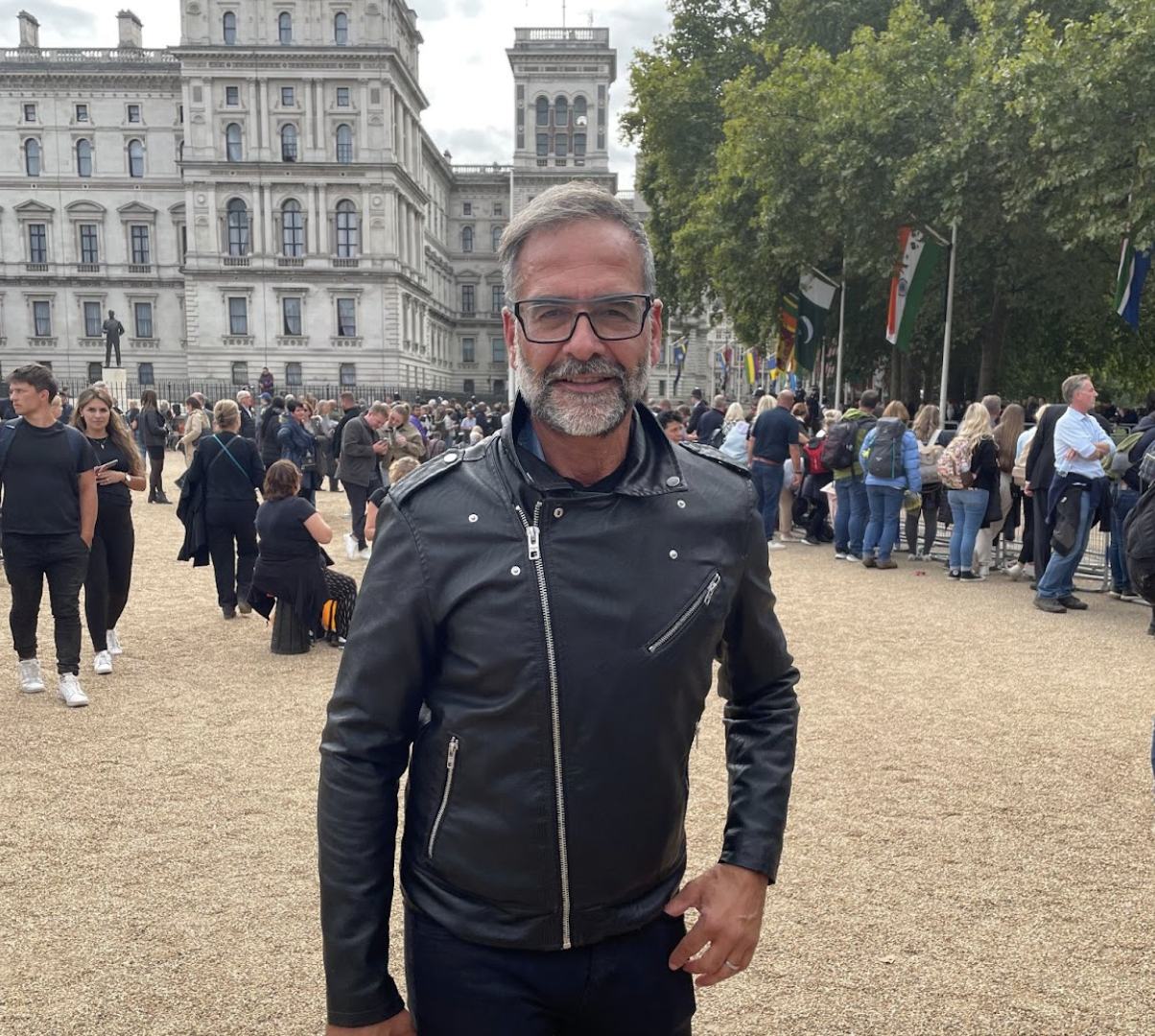 Students Gabrielle, 24, and Shivani, 25, were also in London from Washington, DC, and admitted they were surprised by "the sheer amount of people" who had come out for the funeral.
On Saturday, the BBC spoke to a family who had flown over from Florida to see the late Queen's coffin while she was lying in state at Westminster Hall.
William Gleason from Los Angeles also joined the hourslong queue over the weekend and told NBC News that he'd flown over for the Queen's Platinum Jubilee earlier this year as well.
"It's history and you're never going to see this again: no president, no prime minister, and not even any monarch will get this treatment again," he said.
And being a part of history was a common motivation for the people who ventured into London for the funeral. Andreea Gavriliuc told BuzzFeed News that she wanted to attend so that her children could experience the "unique" and once-in-a-lifetime event.
"When the kids are old, they'll have a story to tell that they were here," she said.
This was echoed by Nicola Maguire-Alcock, who was at Hyde Park with her husband, mother, and children.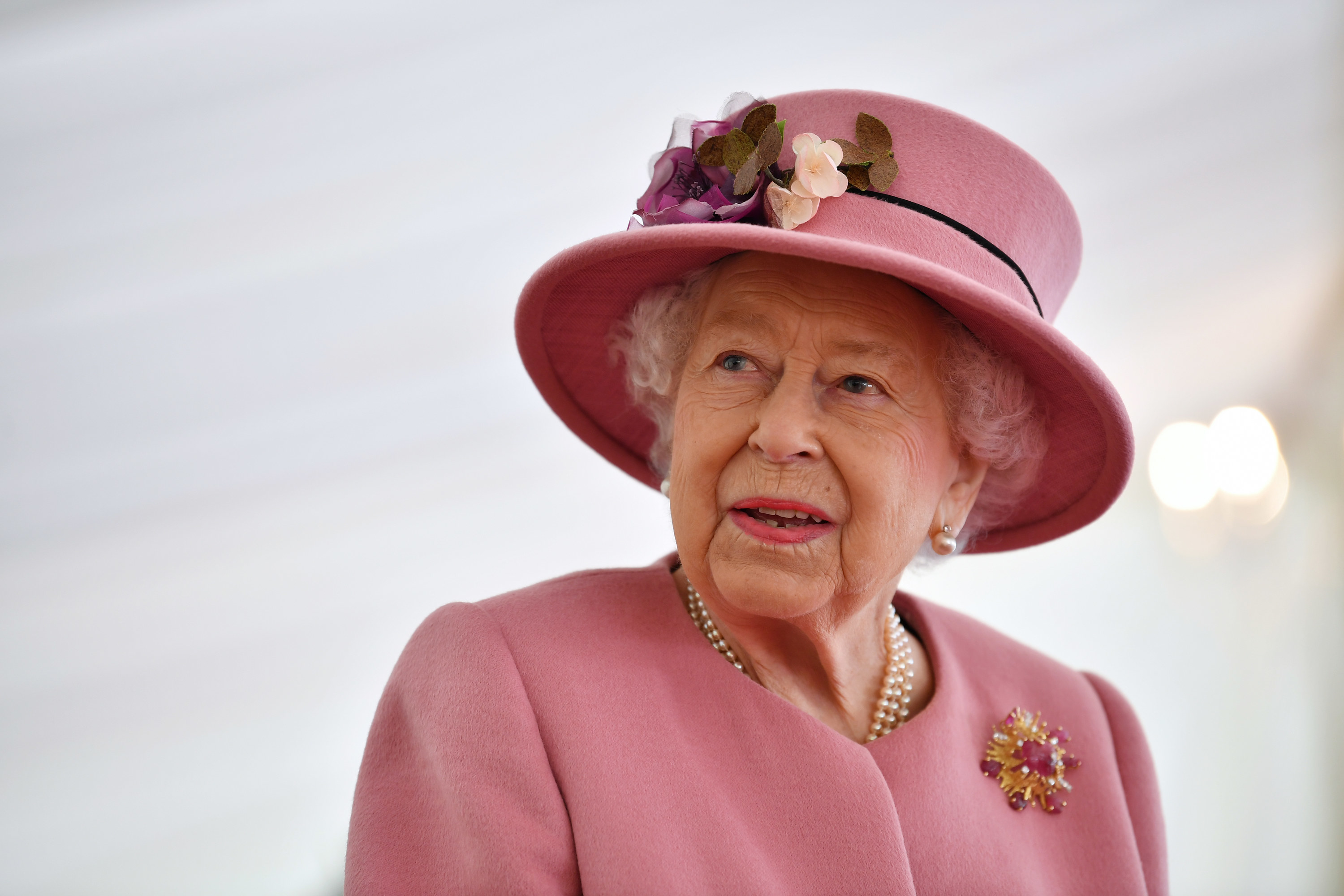 "It's important for the children. I know they're only young but she's played a massive role in [everyone's] lives," Maguire-Alcock said. "It's nice to have a part of history."
"It feels like it's a momentous occasion, and you need to experience it with the rest of the country," Daniel Rignall from Cambridge told BuzzFeed News. "I've never seen so many people in a street in London. It's amazing."
And many people shared their respect for the way that the Queen carried out her duty for so many years, providing the country with a sense of stability for seven decades.
"She's there at all the most important events and brought the country into the modern age," Rignall said. "There's a lot to be said for quietly doing your job for a long time."
"It's special as she has been there forever," Sontje Lubeseder, 18, told us. "I don't know any other monarch before, [and neither do] my parents or my grandparents."
Meanwhile, Chris Howard, a former member of the Royal Air Force, shared with BuzzFeed News his hope that the Queen's death will help to unite the country after a difficult couple of years.
"I think it's going to pull everyone together," he said. "It's going to give everyone a common purpose again, a common drive, refocus everyone."