As the daughter of two of the biggest celebrities on the planet, North West was never destined for a normal life.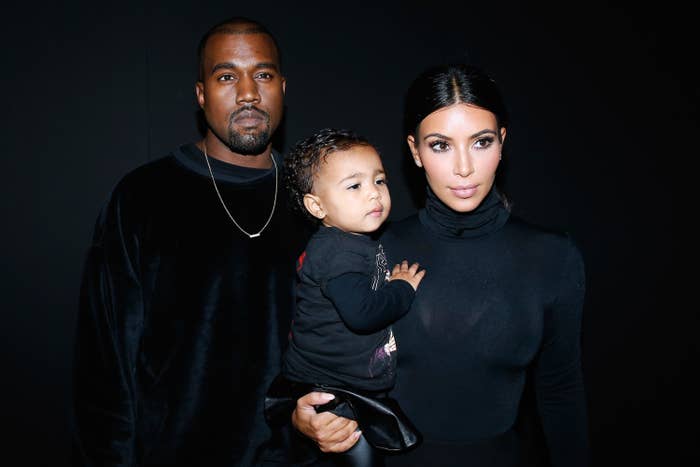 The oldest of Kim Kardashian and Kanye West's children, North was born in June 2013, and her legend status was established before she was even born when fashion tycoon Anna Wintour helped name her.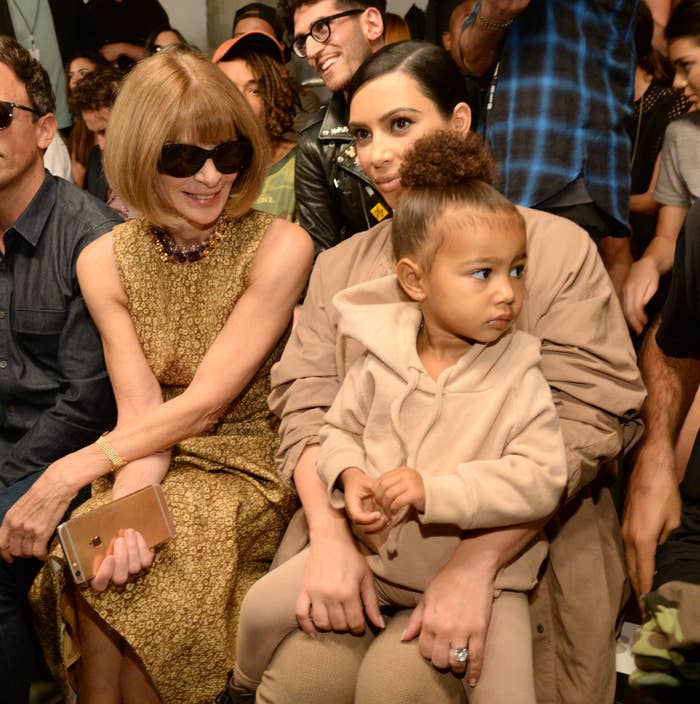 Kim previously admitted that when the name "North" was floated as a joke during her pregnancy, she was all but certain that it wouldn't be her baby's name.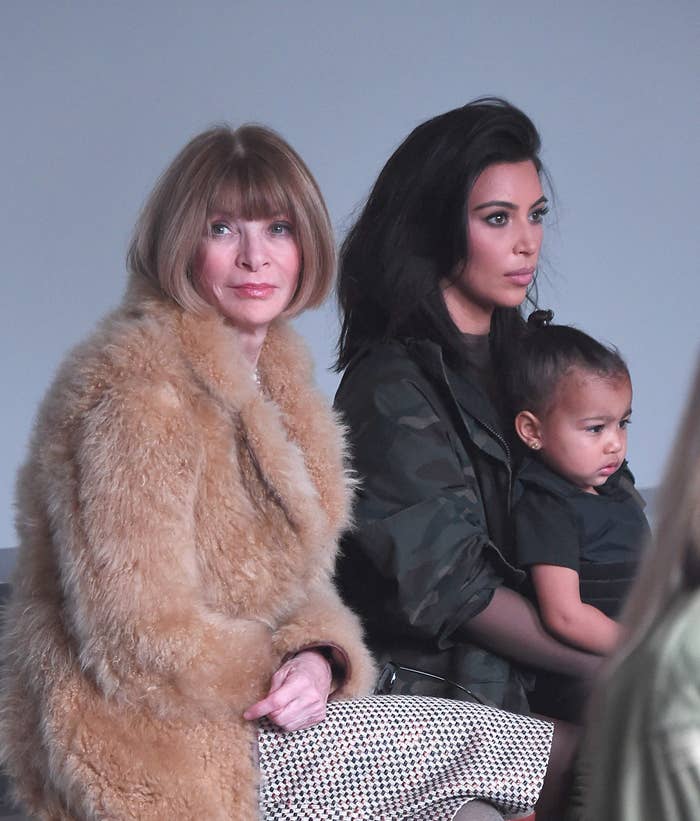 But then Anna gave it her seal of approval and the rest, as they say, is history. "Anna had some influence in naming North, because once she heard that rumor she asked me and said that name was 'genius,'" Kim said. "So that was helpful to me."
Elsewhere in the book was North's first Vogue photo shoot, done when she was just 9 months old. Then in April 2015, two months before her second birthday, North debuted on the cover of Vogue Kids on her own, alongside the incredibly apt tagline: "#WorldsMostTalkedAboutBaby."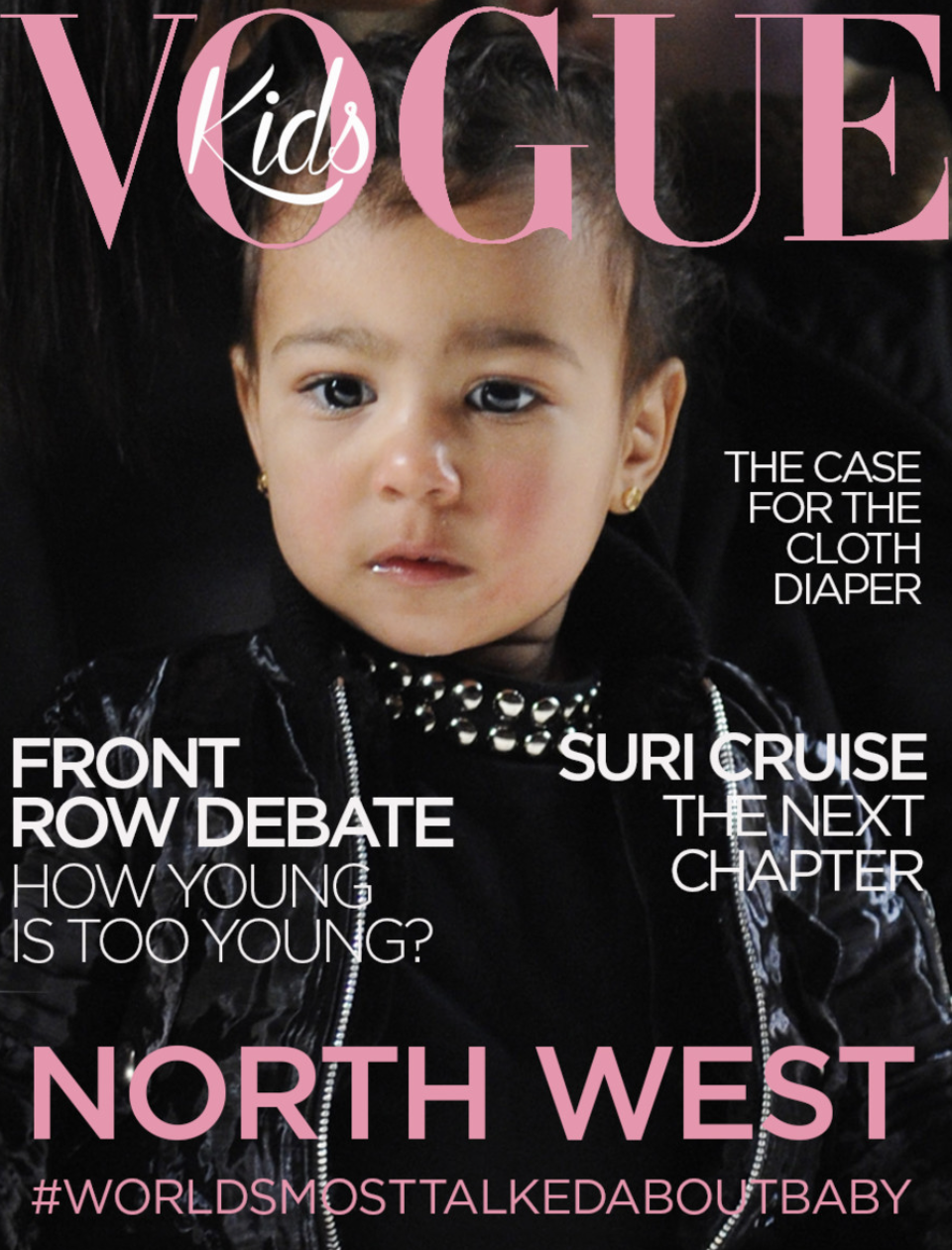 And she's featured in several other glossy magazines over the years, even being interviewed alongside the photo shoots.
Of course this is in addition to her scene-stealing appearances on Kim's family reality shows Keeping Up With the Kardashians and — as of this year — The Kardashians.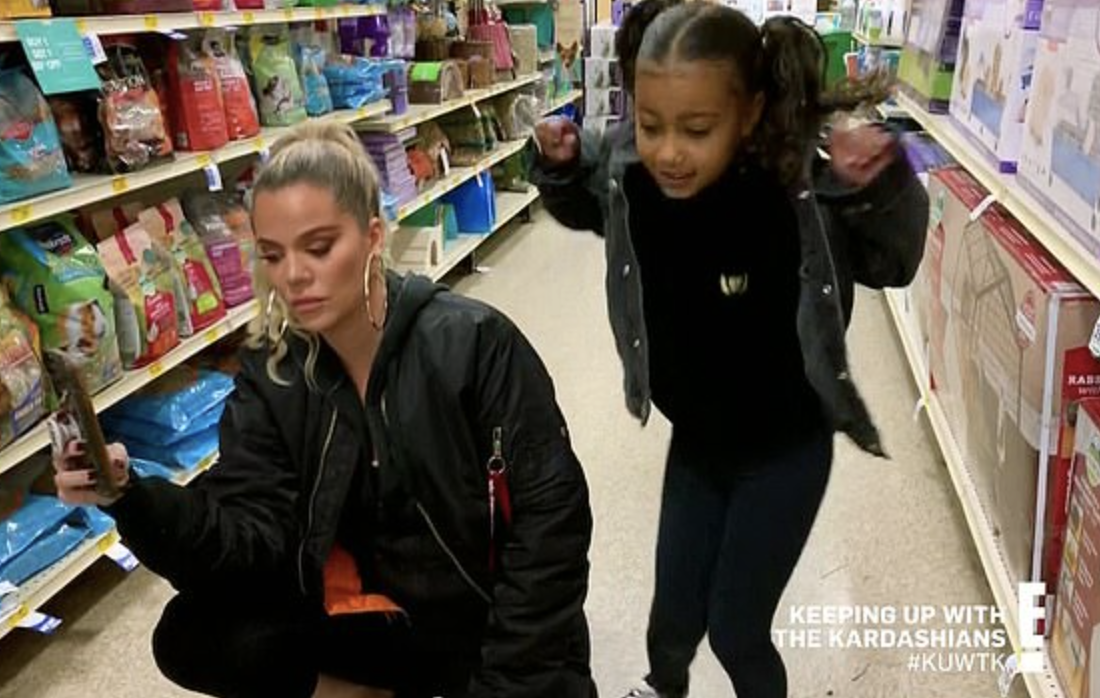 North's accolades aren't just limited to magazines and the small screen. In 2020, when she was just 6 years old, she stole the show at her dad's Yeezy Season 8 collection at Paris Fashion Week when she performed an original song and rapped in front of the impressed crowd.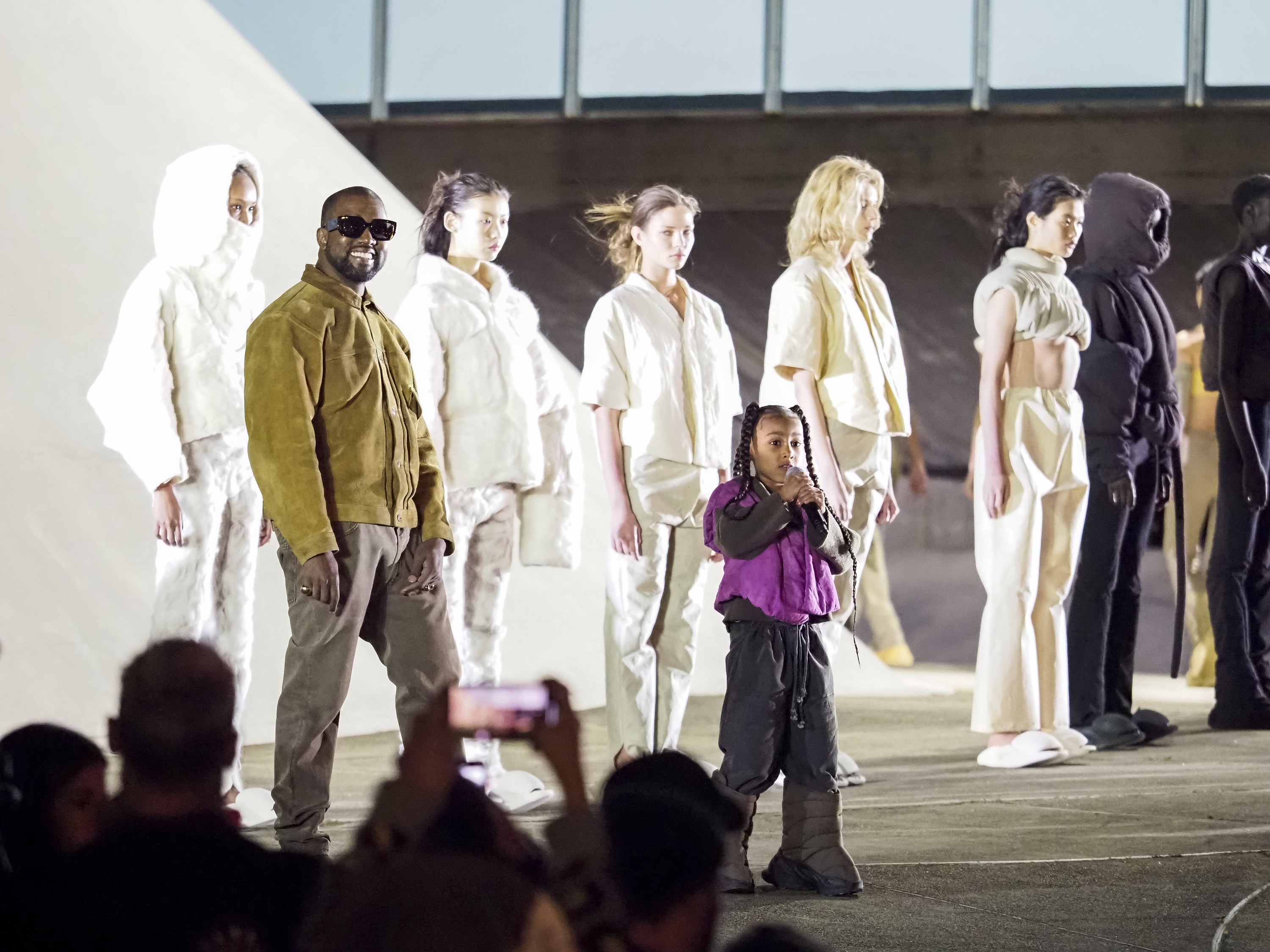 More recently, North has taken the social media world by storm, garnering 6.8 million followers on her and Kim's joint TikTok account. She created a stir when she sneakily went live without permission and burst into her unsuspecting mom's bedroom.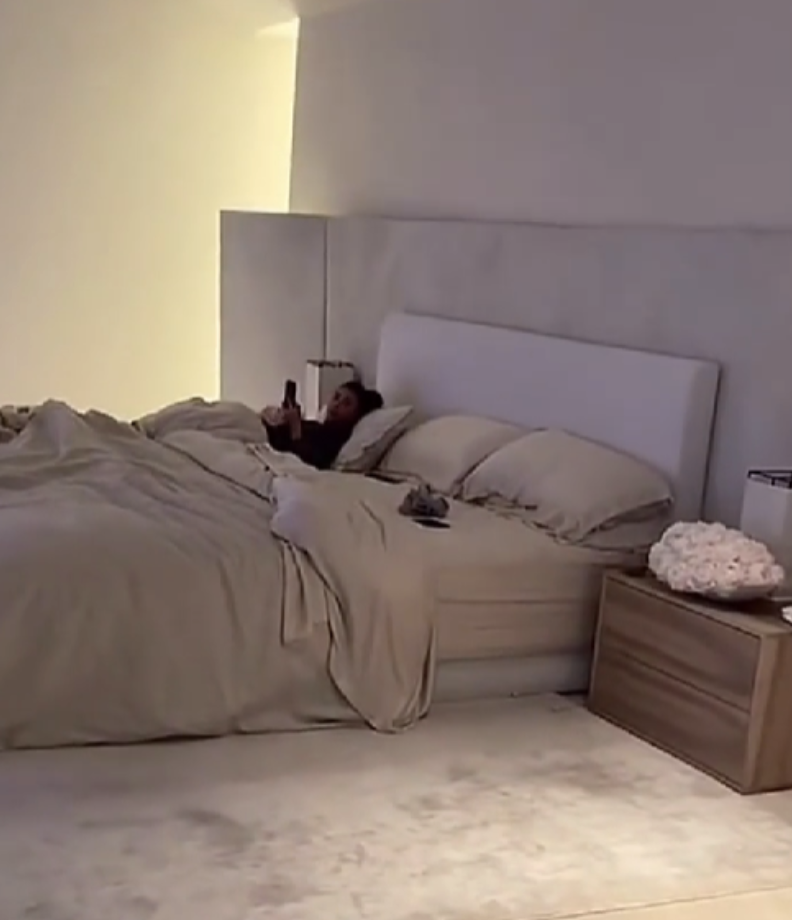 Shortly after the December 2021 incident, Kim admitted that North is the only person to truly intimidate her despite having worked with Donald Trump in the literal White House.
"Who intimidates me? I was going to say politicians, but they don't," Kim said in a wide-ranging interview with Bari Weiss. "Maybe just my daughter North."
Elsewhere in the chat, she said that North was just like her famous father, explaining: "North West is Kanye West's daughter. Forget that — she's his twin."
And that rang particularly true when Kim reflected on the "meanest thing" her kids have ever said to her in a separate interview with Ellen DeGeneres.
Highlighting North's free-thinking spirit and no-nonsense attitude, Kim said: "Every time I get into some kind of disagreement with my daughter North, she thinks this is a dig to me: She'll say, 'Your house is so ugly, it's all white! Who lives like this?' She just thinks it, like, gets to me, and it is kind of mean because I like my house."
But a video from the wedding of her auntie Kourtney Kardashian and Travis Barker over the weekend appears to have reminded viewers that North is actually just a regular 8-year-old.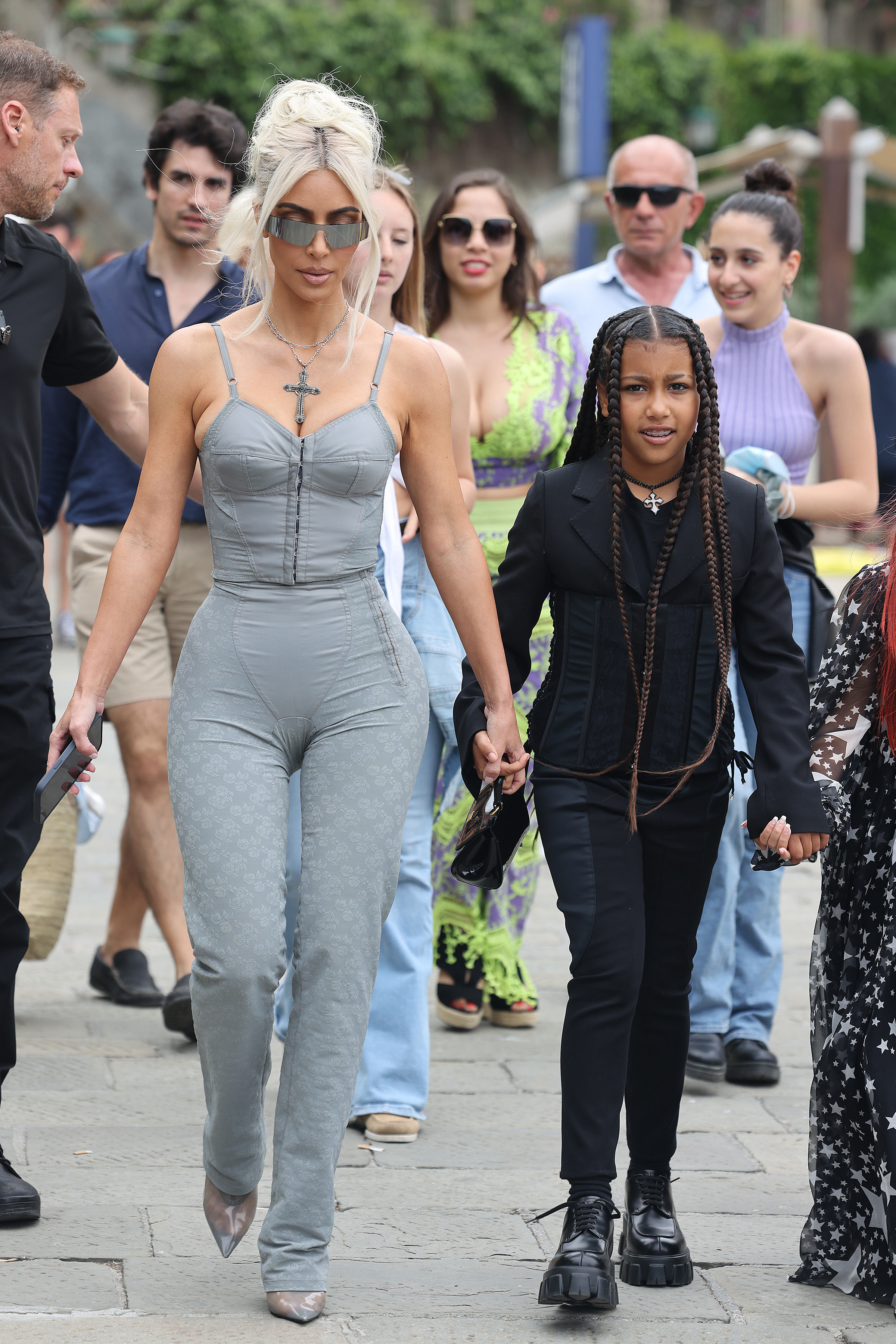 The wedding took place in the fishing village of Portofino, Italy, and involved the family traveling via boat to different venues.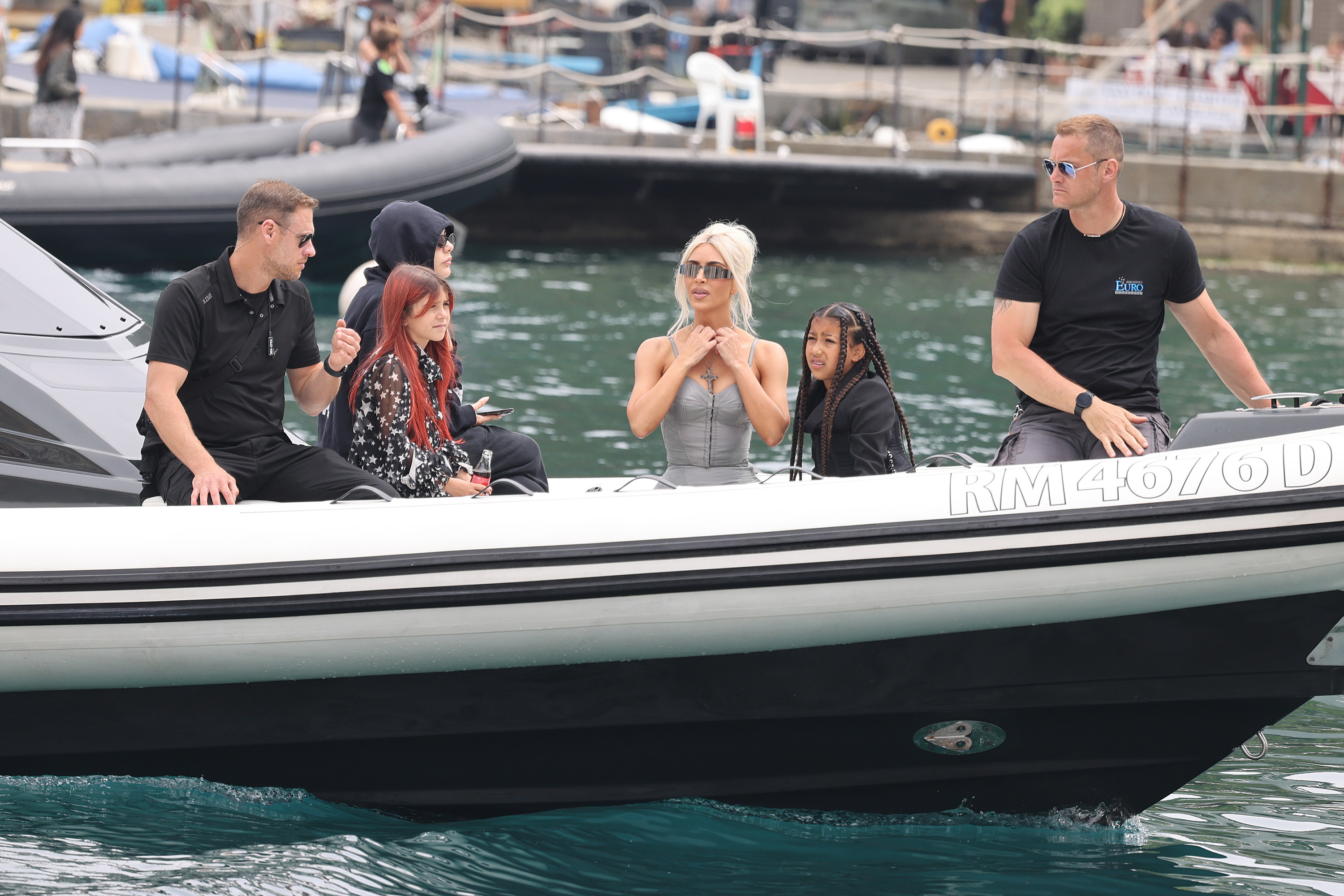 On the day of the wedding, a crowd gathered at one of the ports as North, Kim, Travis's daughter Alabama, and Kourtney's son Reign got off one of the boats.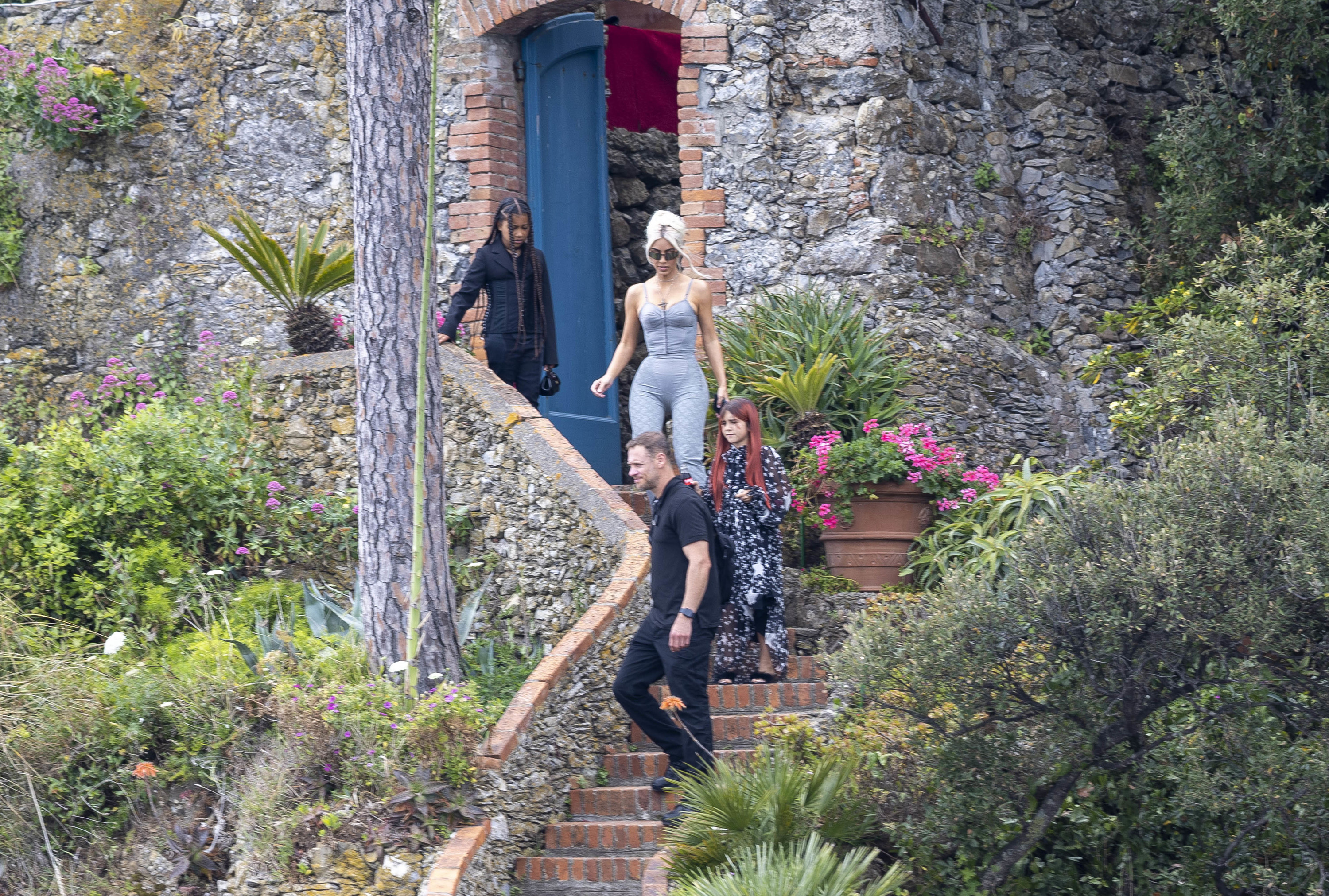 As North walked across the decking, a woman — believed to be part of the paparazzi — could be heard shouting off camera: "Hi, North, you look so pretty!"
The little girl looked taken aback by the comment and appeared to roll her eyes as she tilted her head to one side in an apparent attempt to play it cool.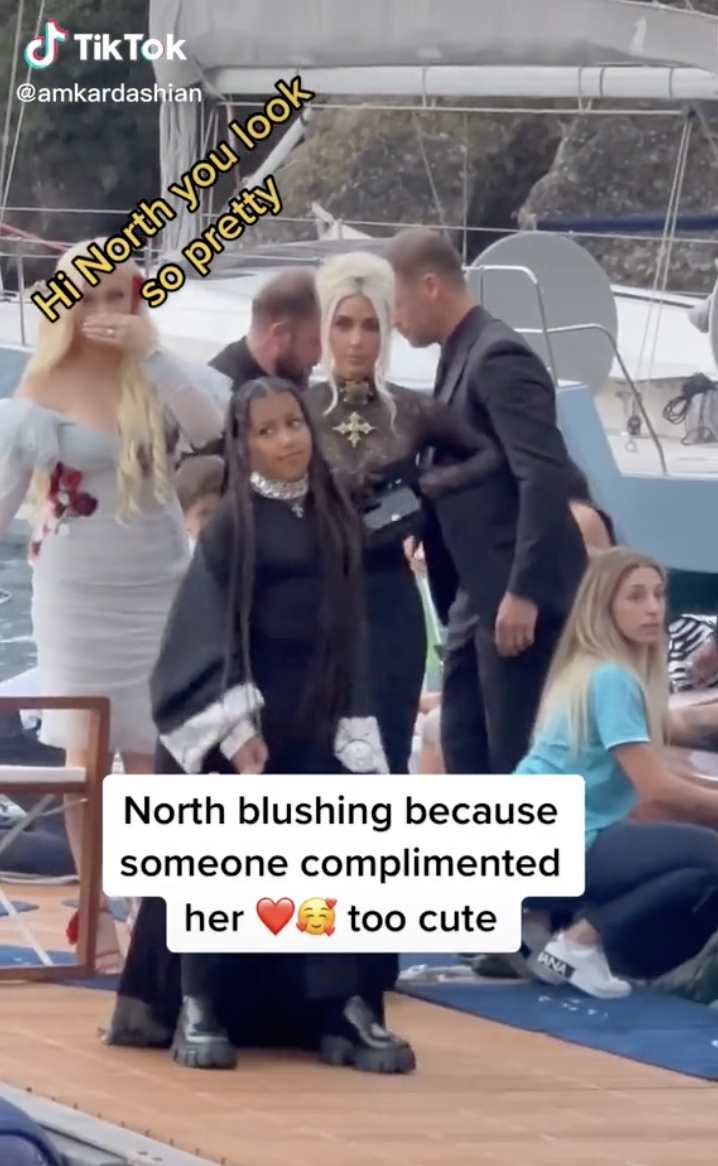 She awkwardly said "thank you" as she turned around to face her mom, and when she turned back to face the camera there was a shy but unmistakable smile on her face.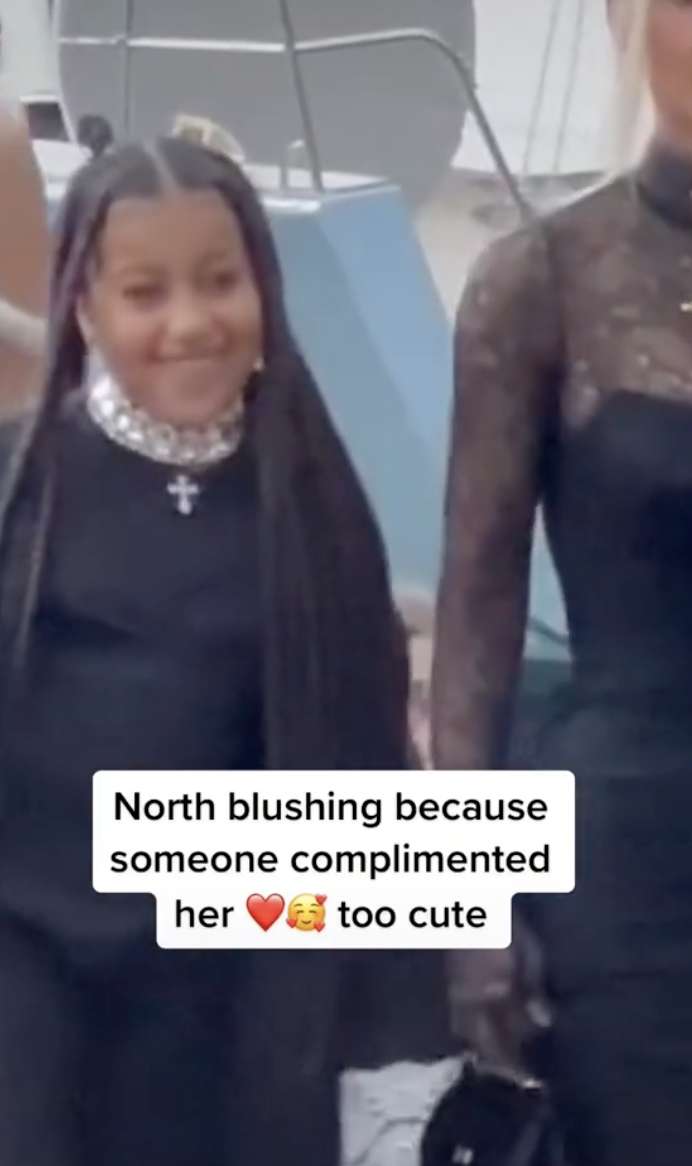 North's sweet reaction to the compliment struck a chord with people, who admitted that they sometimes forget just how young she is due to her high-profile spot in the limelight.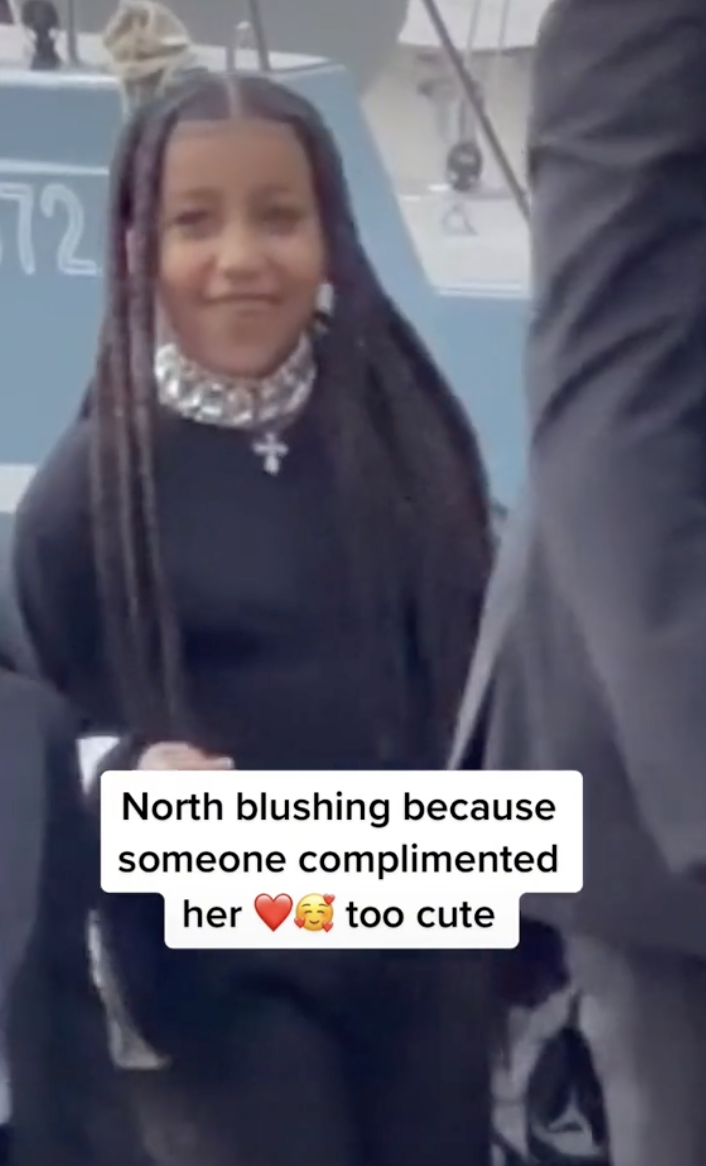 "Damn, I forget she's only 8," one person wrote. Another commented: "She's probably not used to getting the spotlight with her momma around 🥺🥺🥺🥺 this is so sweet. She really is just an innocent child."

Drawing attention to North's quirky sense of style, a third person said: "That's such a huge deal. she's obviously got her very own unique style that might not be seen as feminine and pretty. You can tell how much it meant!"
"You can tell that meant the world to her," one more echoed. Another wrote: "It's sad how she's literally grown up in the public eye and will continue to, I hope Kim protects her from it bc it's toxic and predatory."

"She's still being a child," someone else mused.

Others pointed out her cousin's cute reaction to her happiness. Reign was seen looking at North and grinning when she turned toward Kim.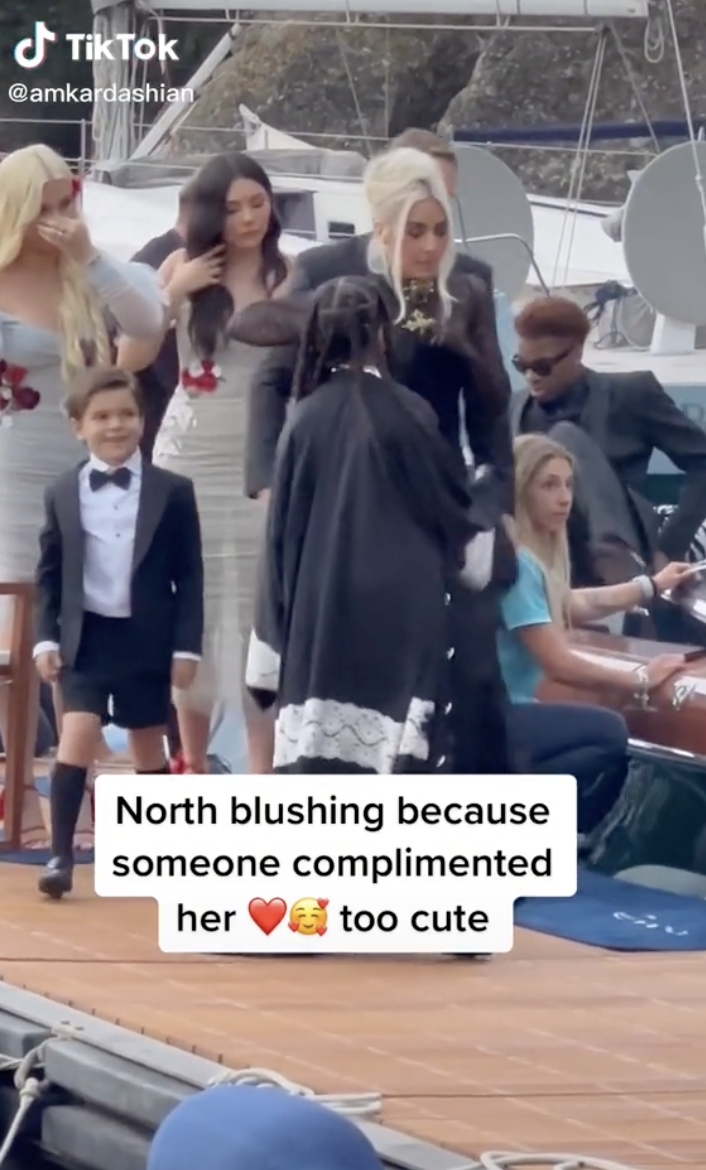 "AWH REIGN WAS SMILING FOR HER," one person observed. A second added: "The way Reign smiled at North after the compliment is adorable."

North appeared to be the only one of Kim's children to attend the Italy wedding, with Saint, Chicago, and Psalm not appearing in any pictures.
Khloé Kardashian's daughter, True, was also absent, as was Kylie Jenner's newborn son, whose name still hasn't been revealed.
However, Kylie's daughter, Stormi, did go on the trip, and so did Kourtney's three children: Mason, Penelope, and Reign.