This year, Irish movies, filmmakers, and actors received 14 Oscar nominations in total as they enjoyed huge awards season success.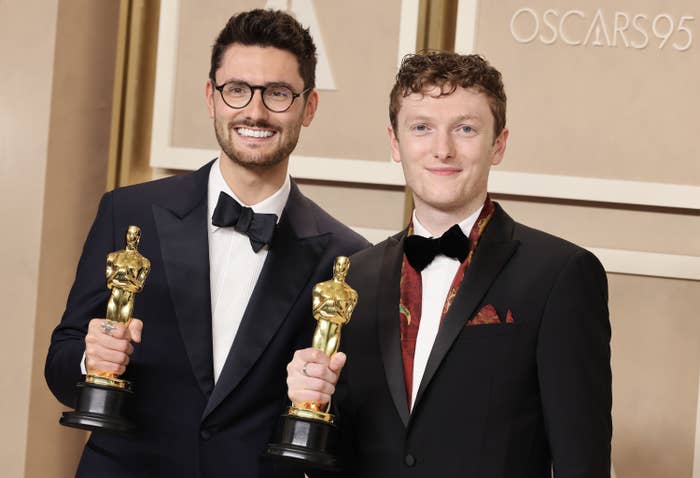 In fact, a quarter of the 20 acting nomination spots that were up for grabs were filled by Irish stars — although none of them took home the Academy Award on Sunday night.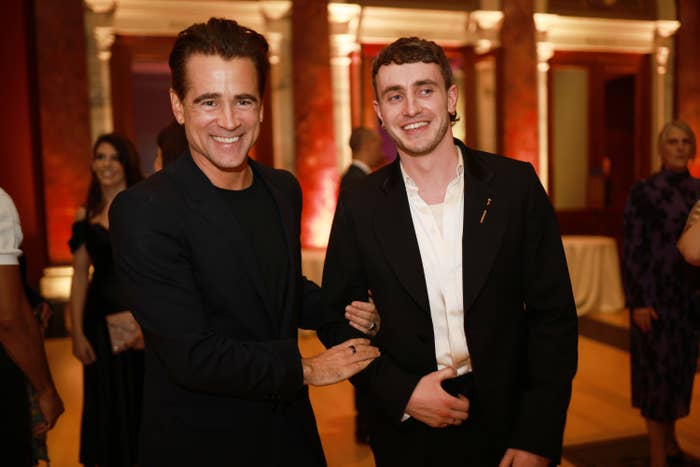 But while the luck of the Irish may not have been with them at the Oscars, Colin Farrell did win a Golden Globe for his performance in The Banshees of Inisherin earlier this year.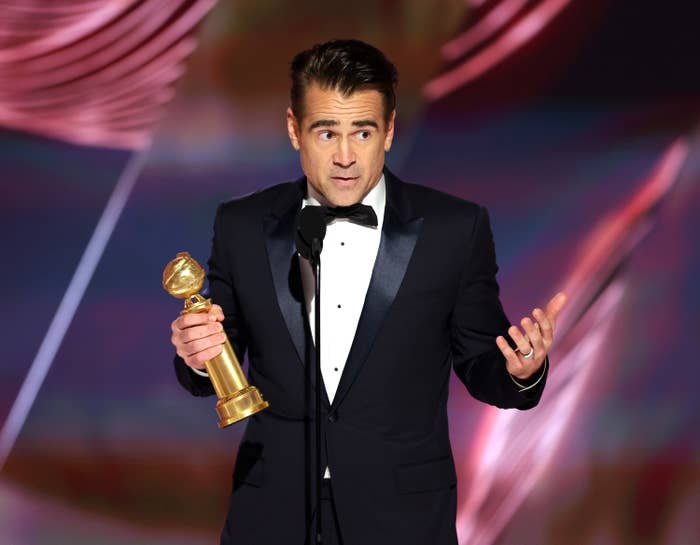 But it's arguably the fans who ended up being the real winners of the season, as we all gained an adorable insight into Colin and Barry's relationship through the various ceremonies.
For example, during his Golden Globes acceptance speech, Colin called Barry out for eating all of his food when they lived together during filming.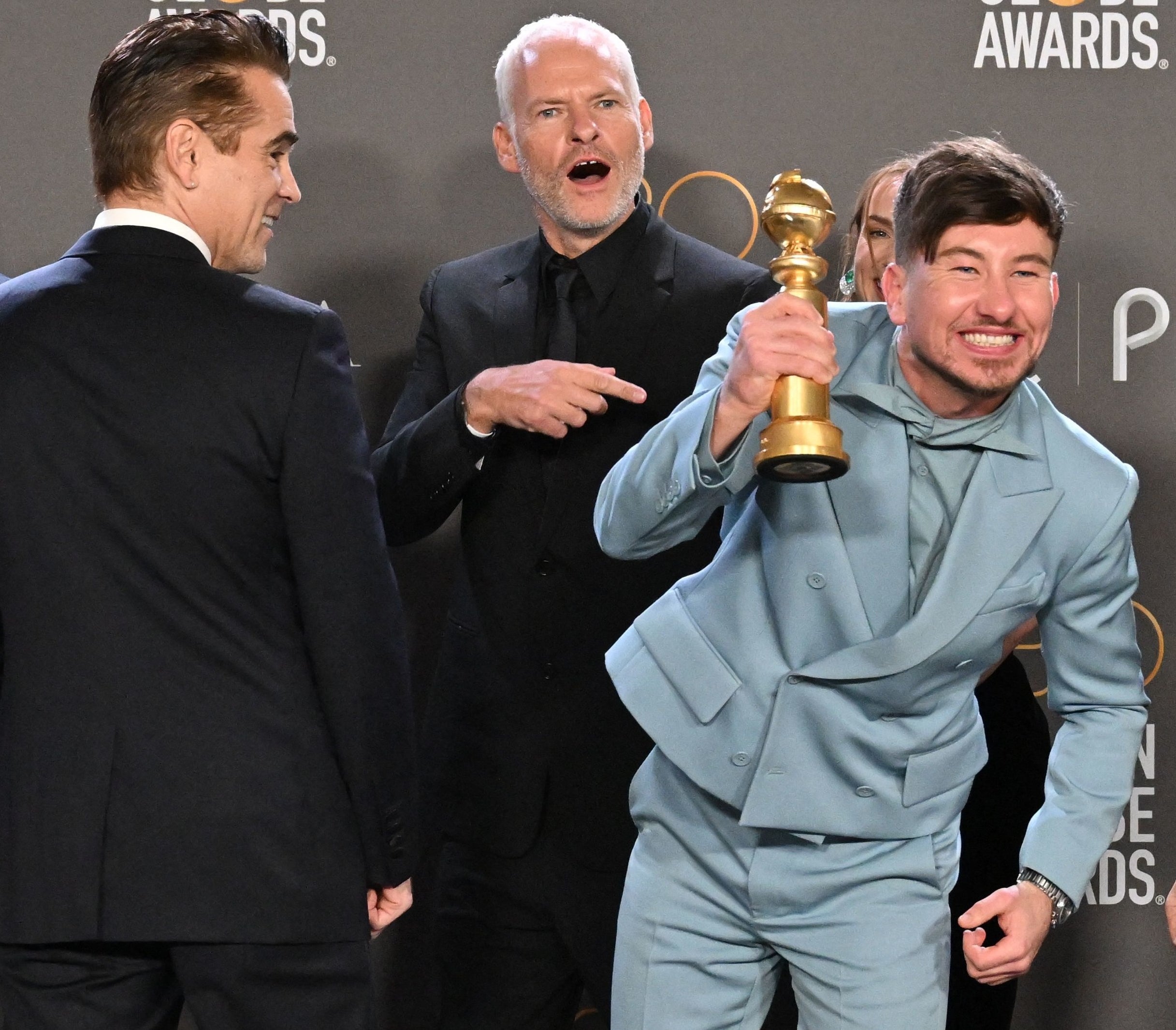 "When you're sharing a house with an actor you're working with, a word of advice, Barry," he said in front of the star-studded audience. "Don't eat his Crunchy Nut Cornflakes and leave him with no breakfast in the morning, OK?"
"You should never send a man to work on an empty belly!" Colin concluded, as an embarrassed Barry was shown laughing in the crowd.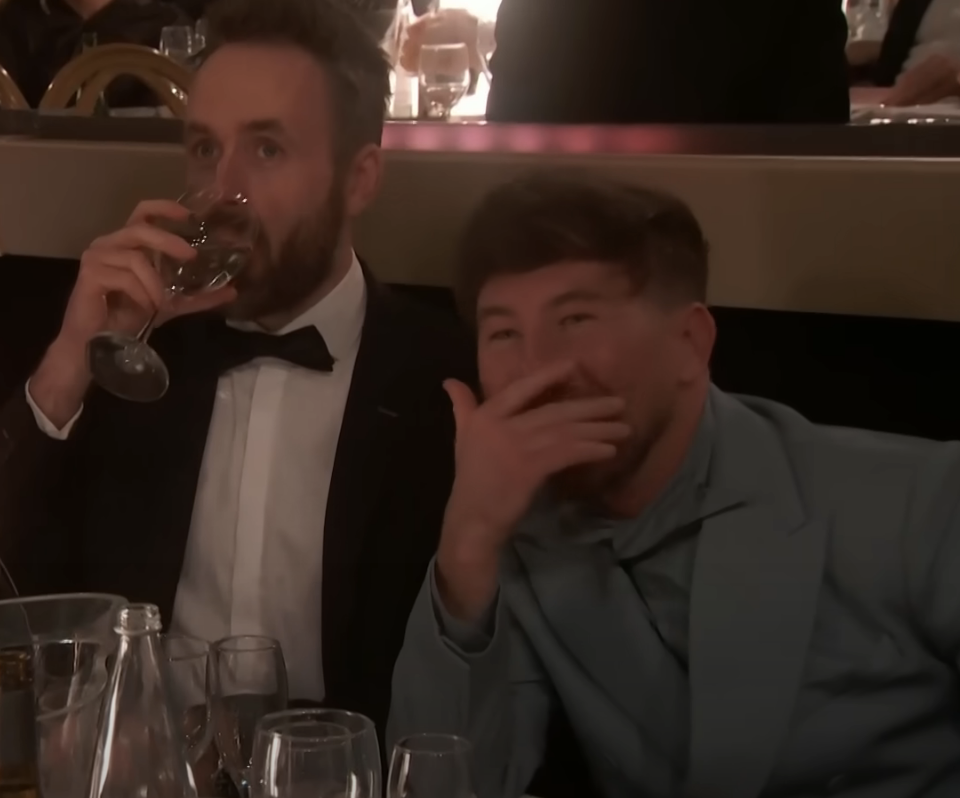 And this wasn't the first time that Colin had exposed Barry by telling this story.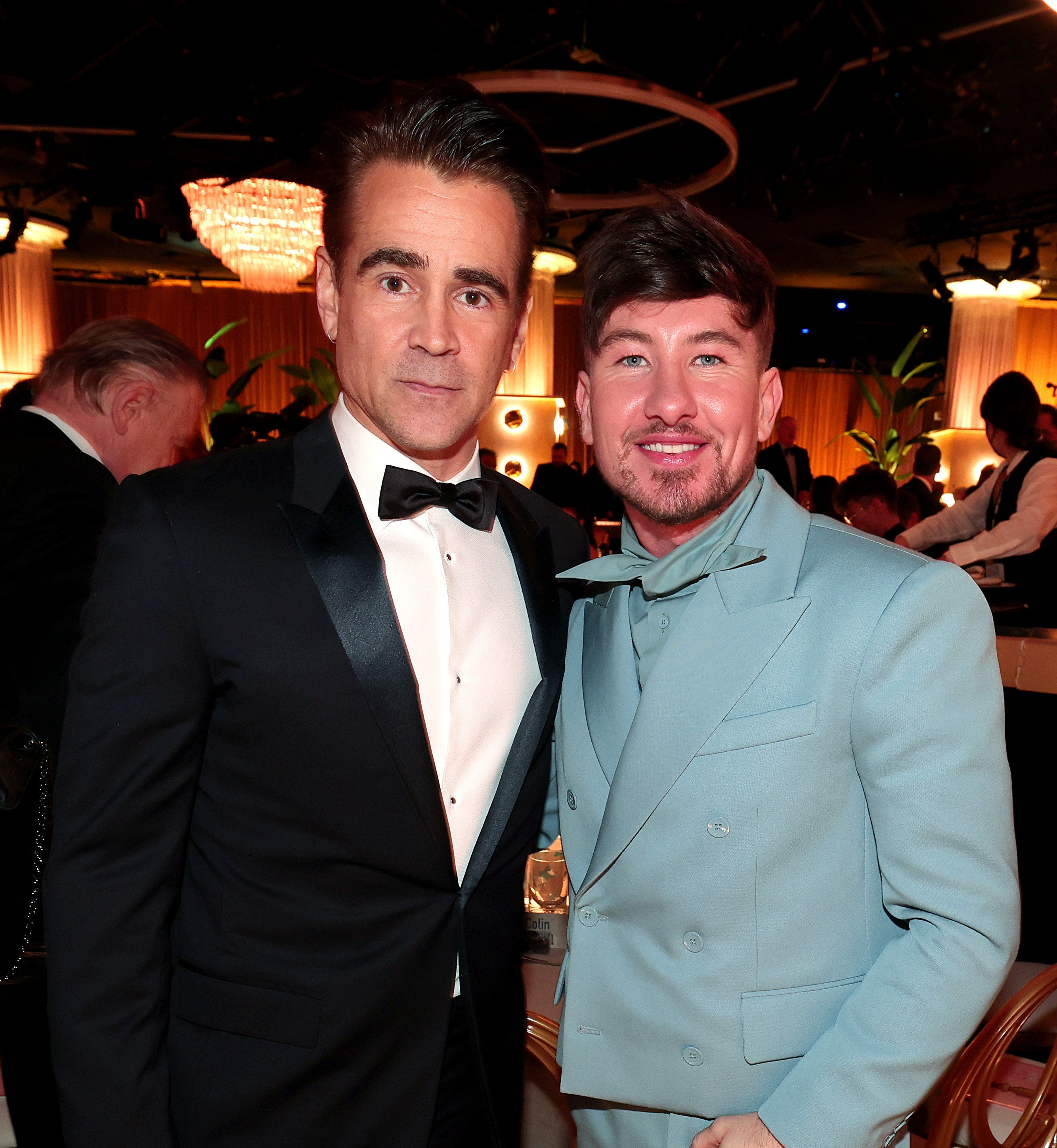 Speaking on Ireland's The Late Late Show last year, he said of his and Barry's time living together: "I'd come in the morning and the fucking place was like raccoons had been there — I'm not joking. One morning I came in and it was like, excuse my French, was like a piss take, right?"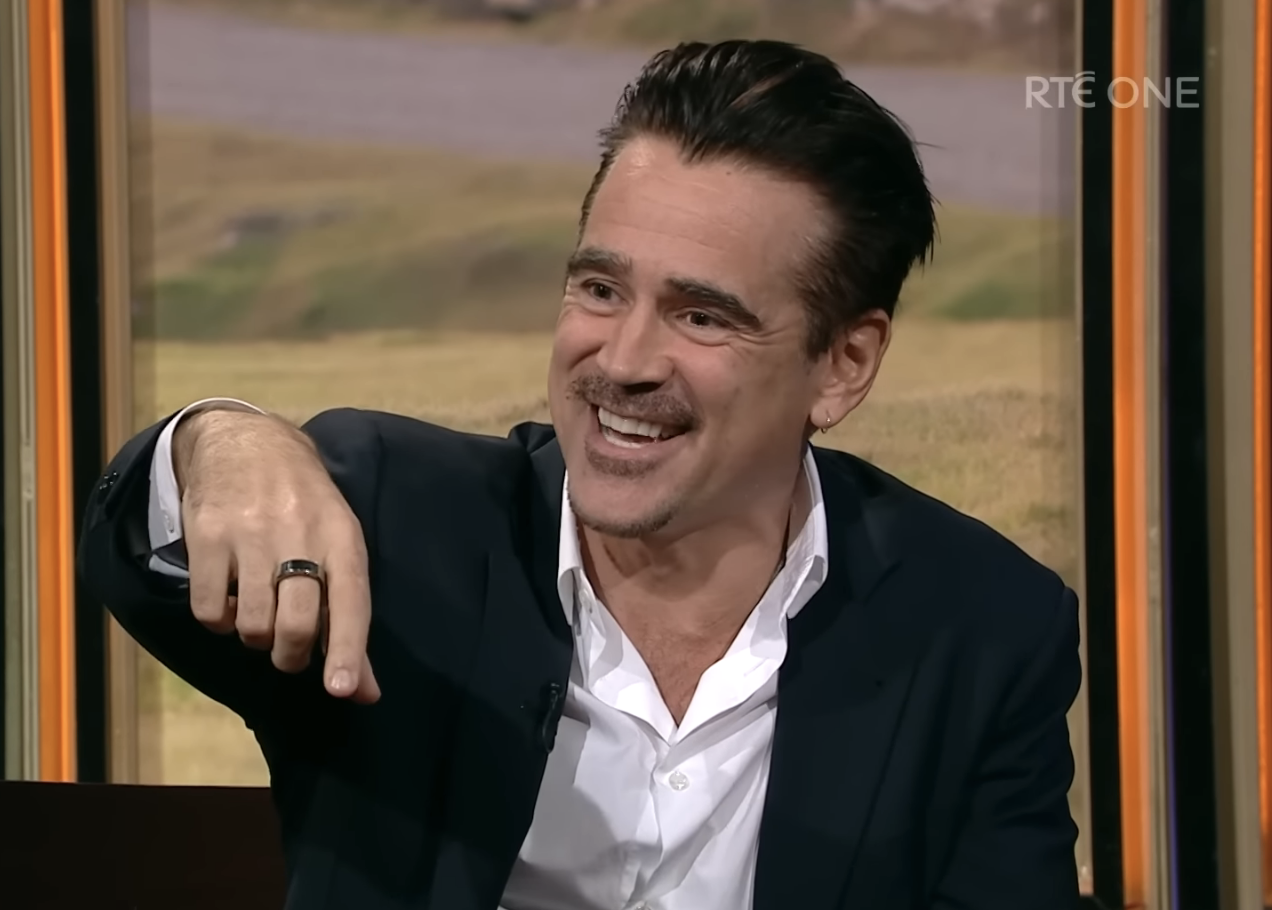 "I came in and there was a carton of milk on its side and it was empty," Colin detailed. "But there was a lovely puddle of milk right on the floor. Like somebody said: 'How can we piss him off? Put the milk on its side, put a puddle on the floor, get the cereal and have some soggy little bits of flakes on the bottom.'"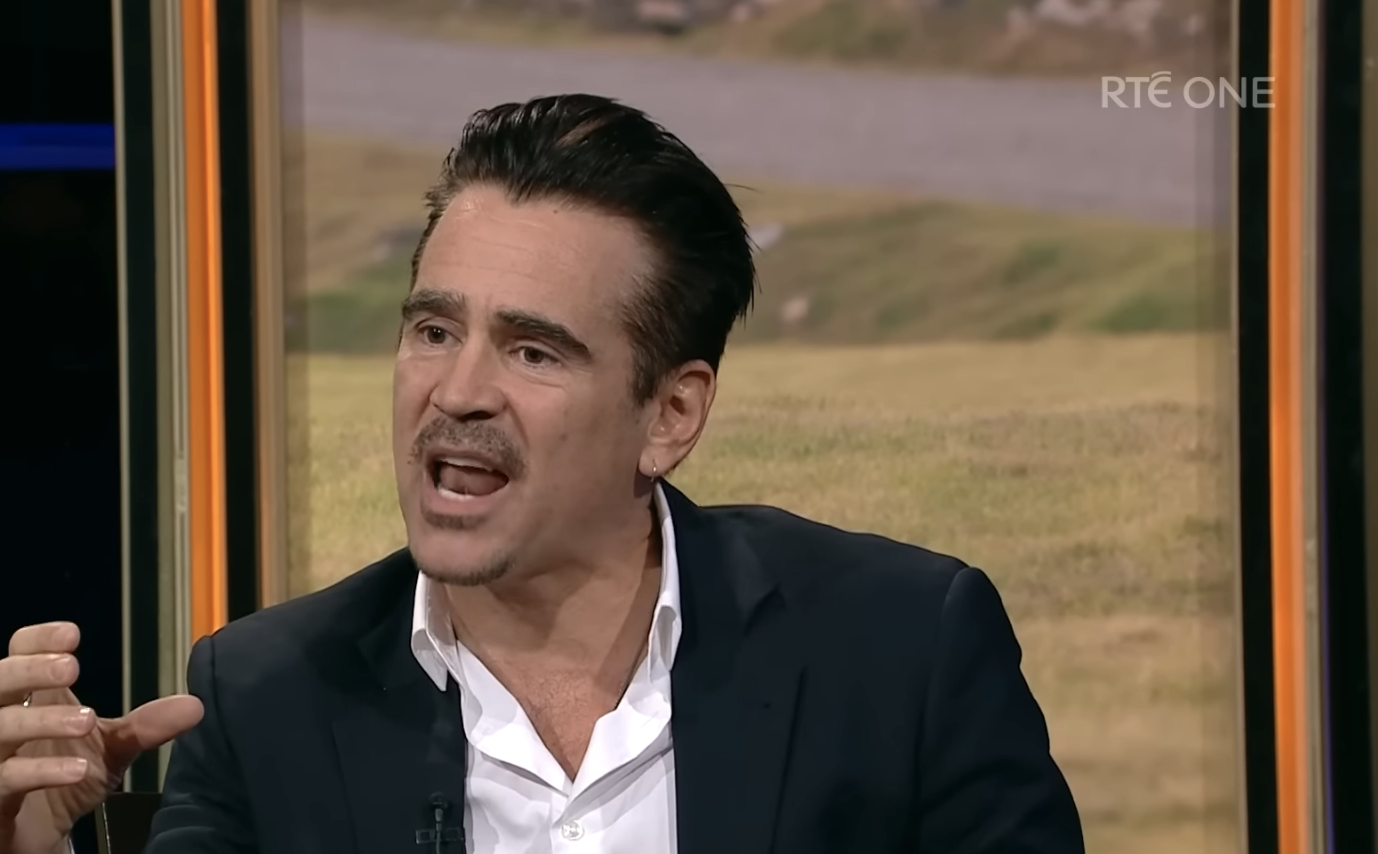 "I saw the milk and I saw the cereal that was on the counter – it wasn't in the sink where it should have been. I remembered I had milk in the fridge, so it was grand. I got the milk from the fridge, I got a bowl out, grabbed the cornflakes box and it was very light," he went on.
"He had emptied the cornflakes and put the plastic bag back in the box…" Colin said in exasperation. "I'm not asking for much. This isn't an actor demanding private jets or anything of that shite. I just want a bowl of Crunchy Nut Cornflakes in the morning."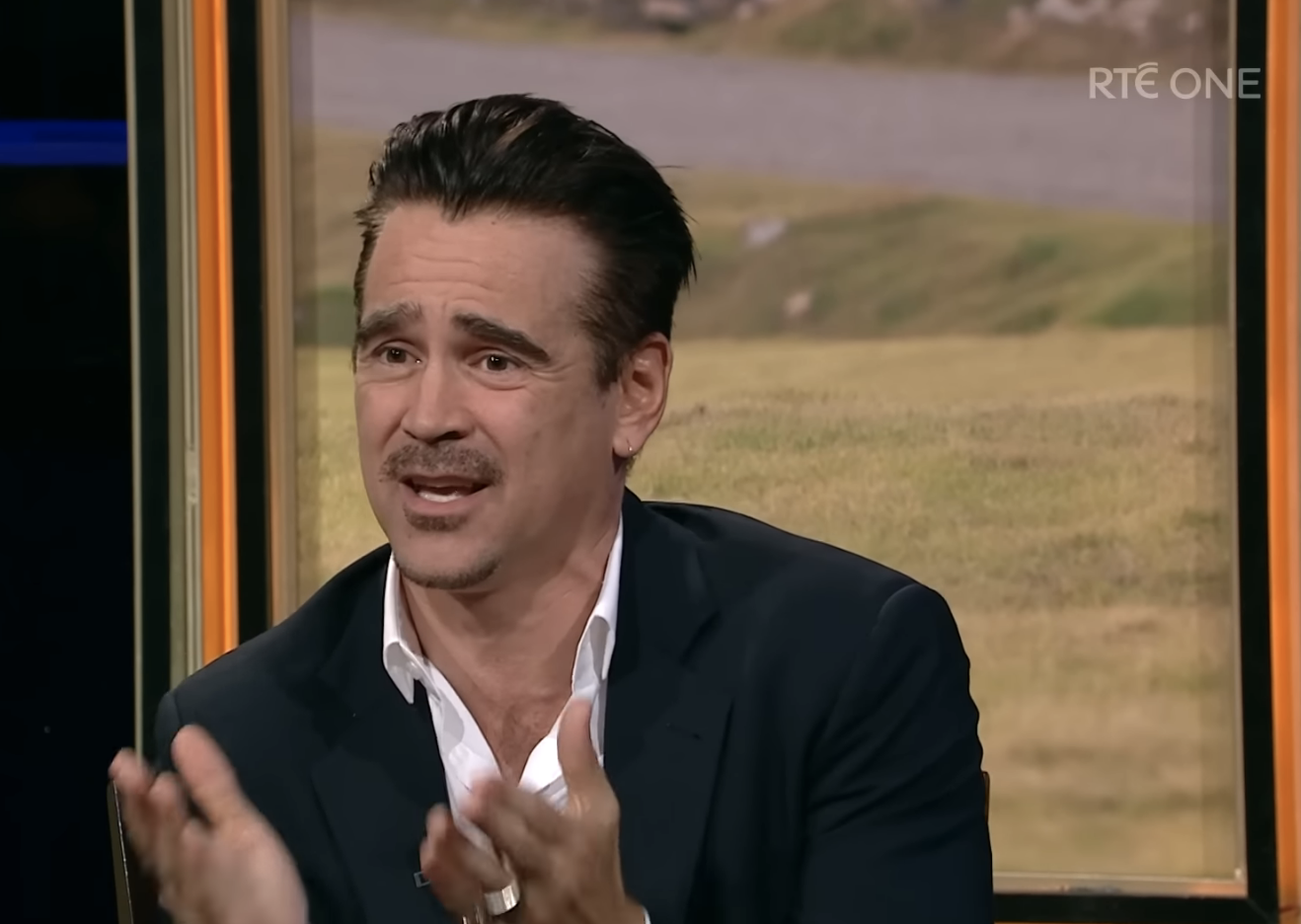 Despite the chaos, Colin said that he "loved" living with Barry, and went on to call him "an extraordinary talent" with "a heart the size of this island itself."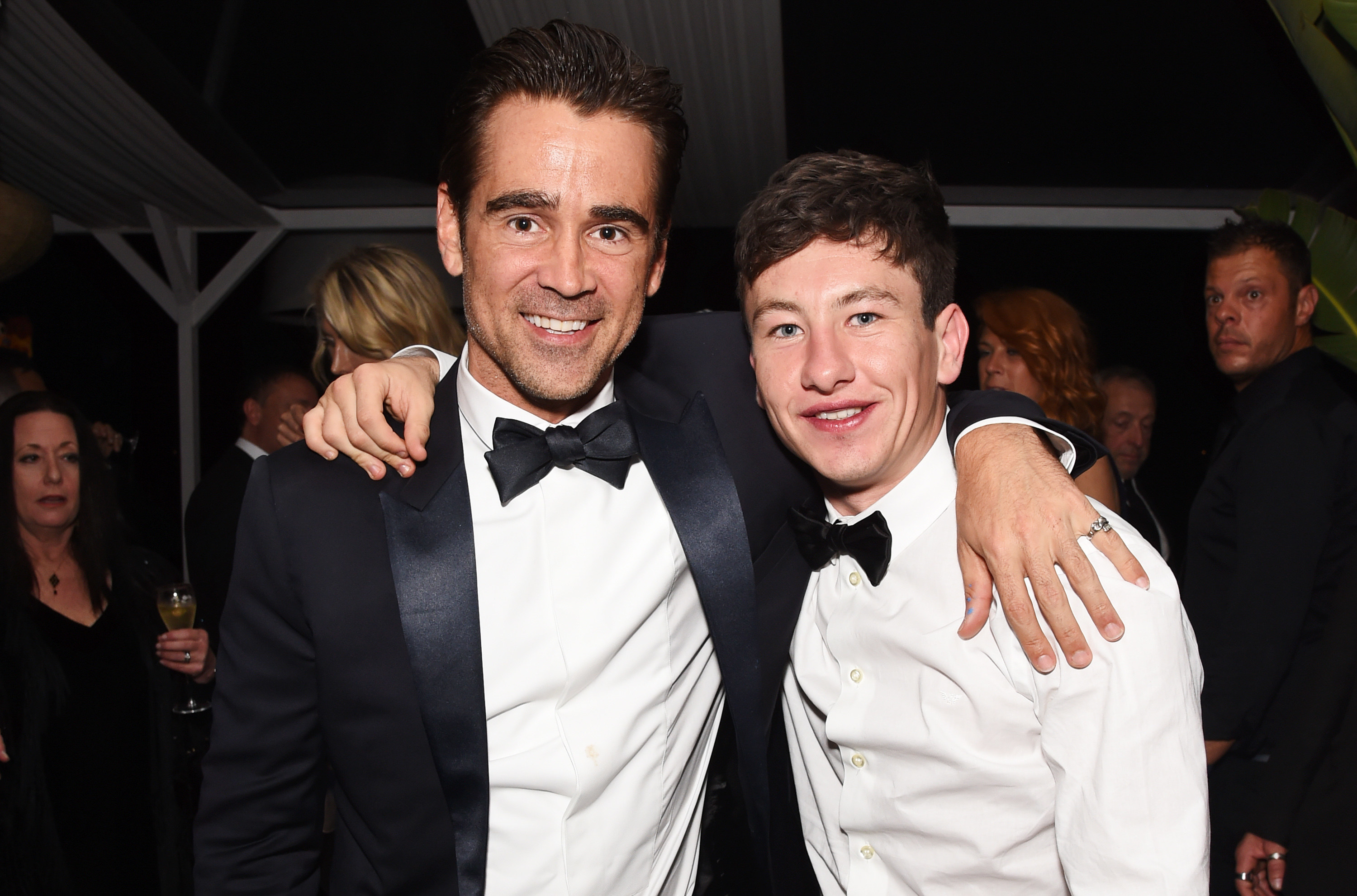 And ahead of the BAFTAs red carpet last month, Colin looked overwhelmed with pride as he cuddled Barry's 6-month-old son, Brando.
Barry shared sweet photos of the moment to his Instagram story alongside the touching caption: "Uncle Col," with a heart and a crown emoji.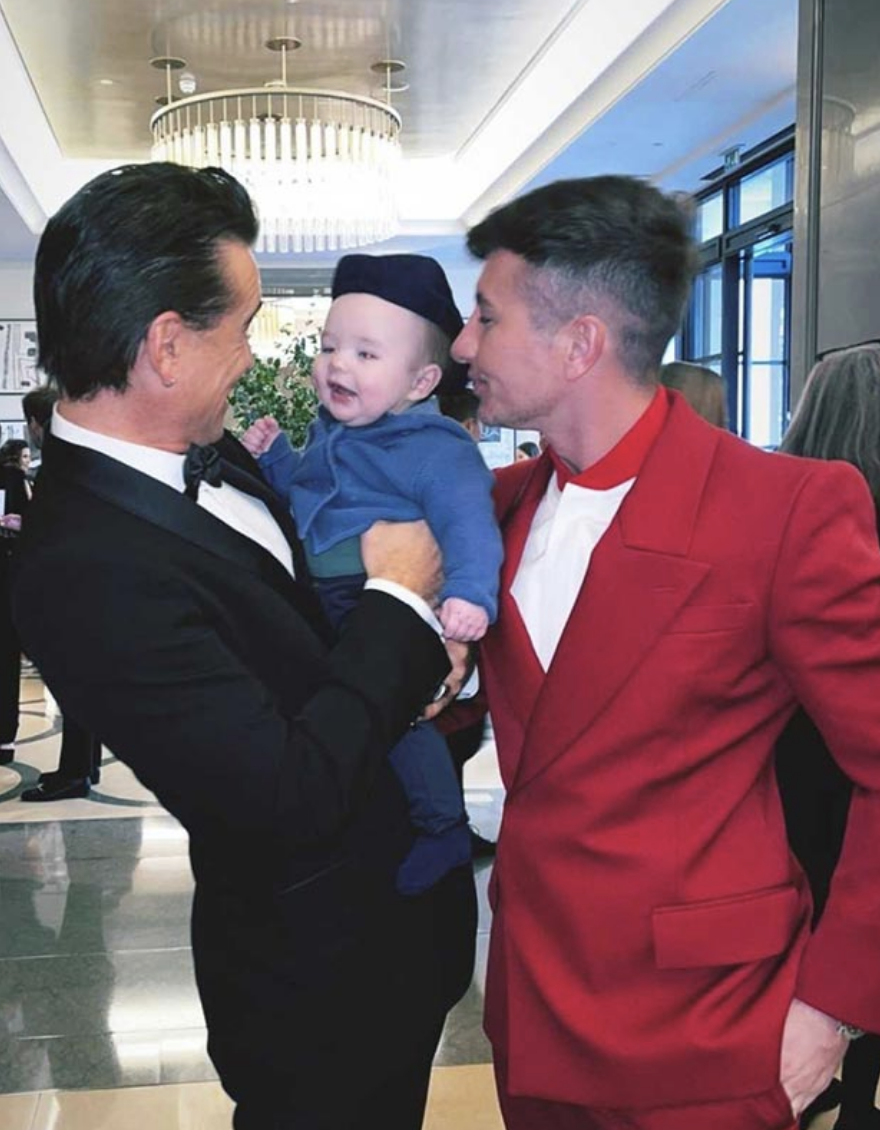 Both men were dressed in the suits that they wore to the ceremony in the photos, suggesting that the pictures were taken just moments before they left for the event.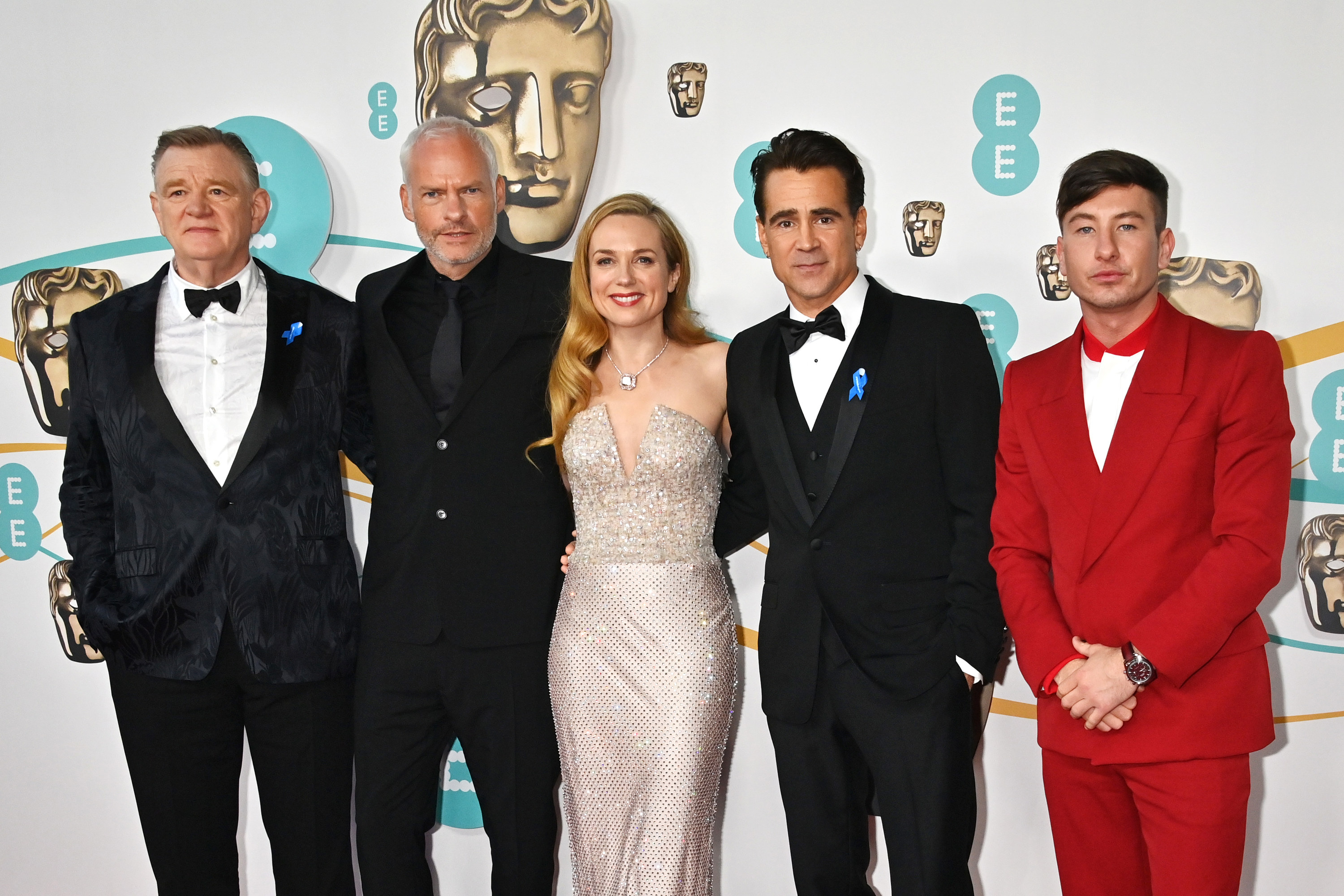 But while the stars' friendship certainly blossomed during their work together on Banshees, their relationship actually goes back years.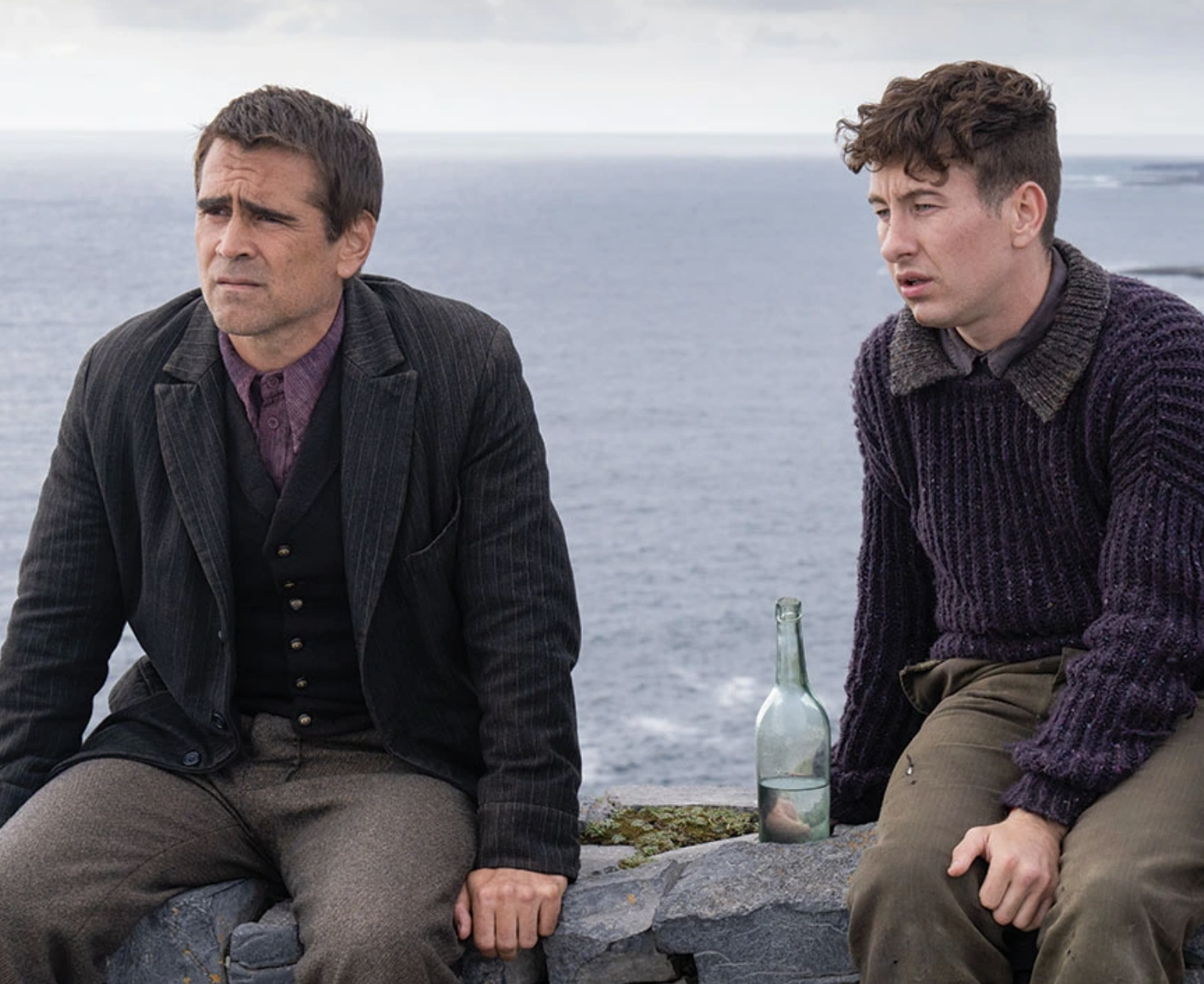 The two first met over six years ago when they starred in the movie The Killing of a Sacred Deer, which was released in 2017.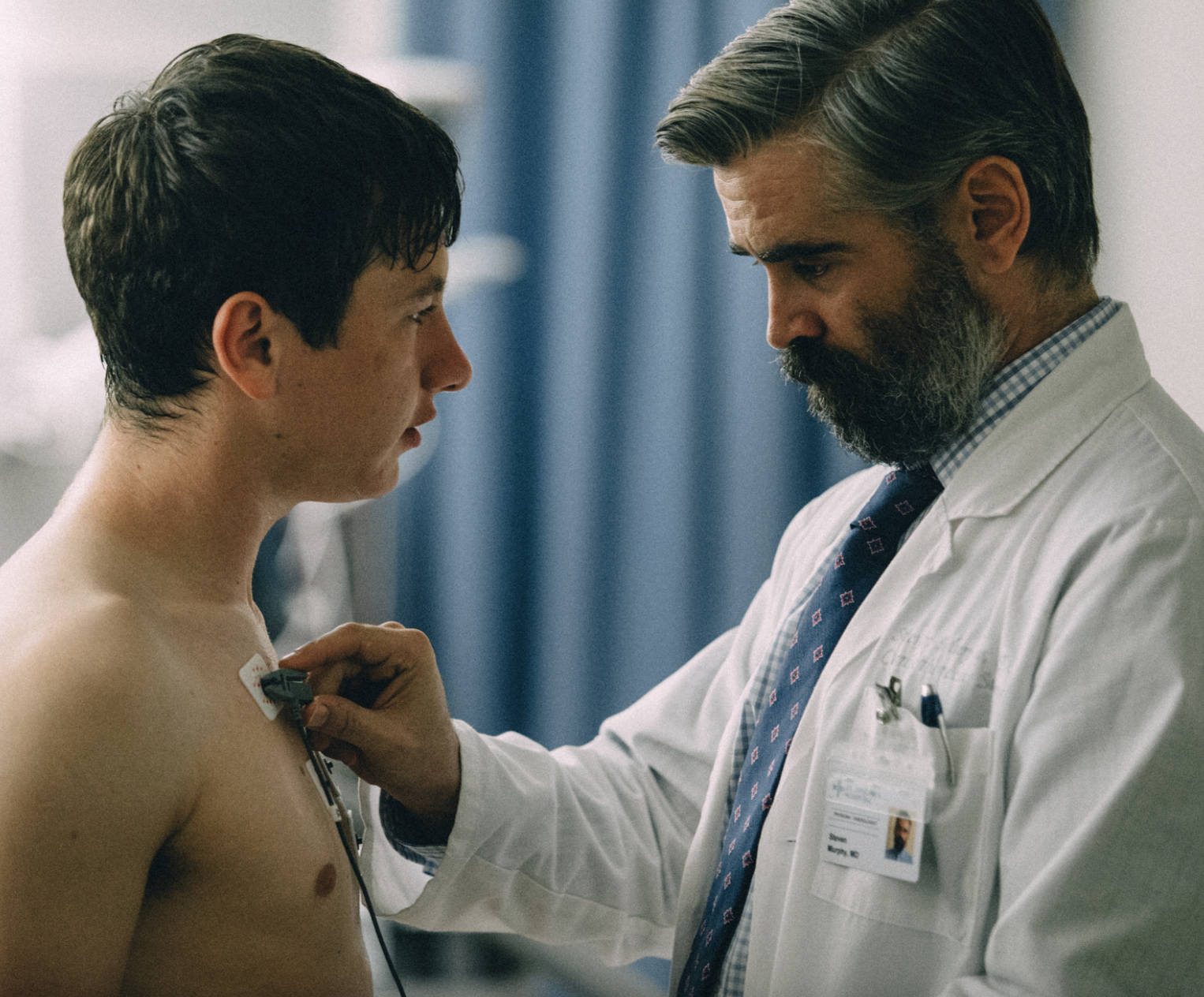 The film also starred Nicole Kidman, and a cast interview from the press tour recently resurfaced online as fans realized that Colin has always taken on a fatherly role with Barry — while Nicole acted like his "stressed" mother.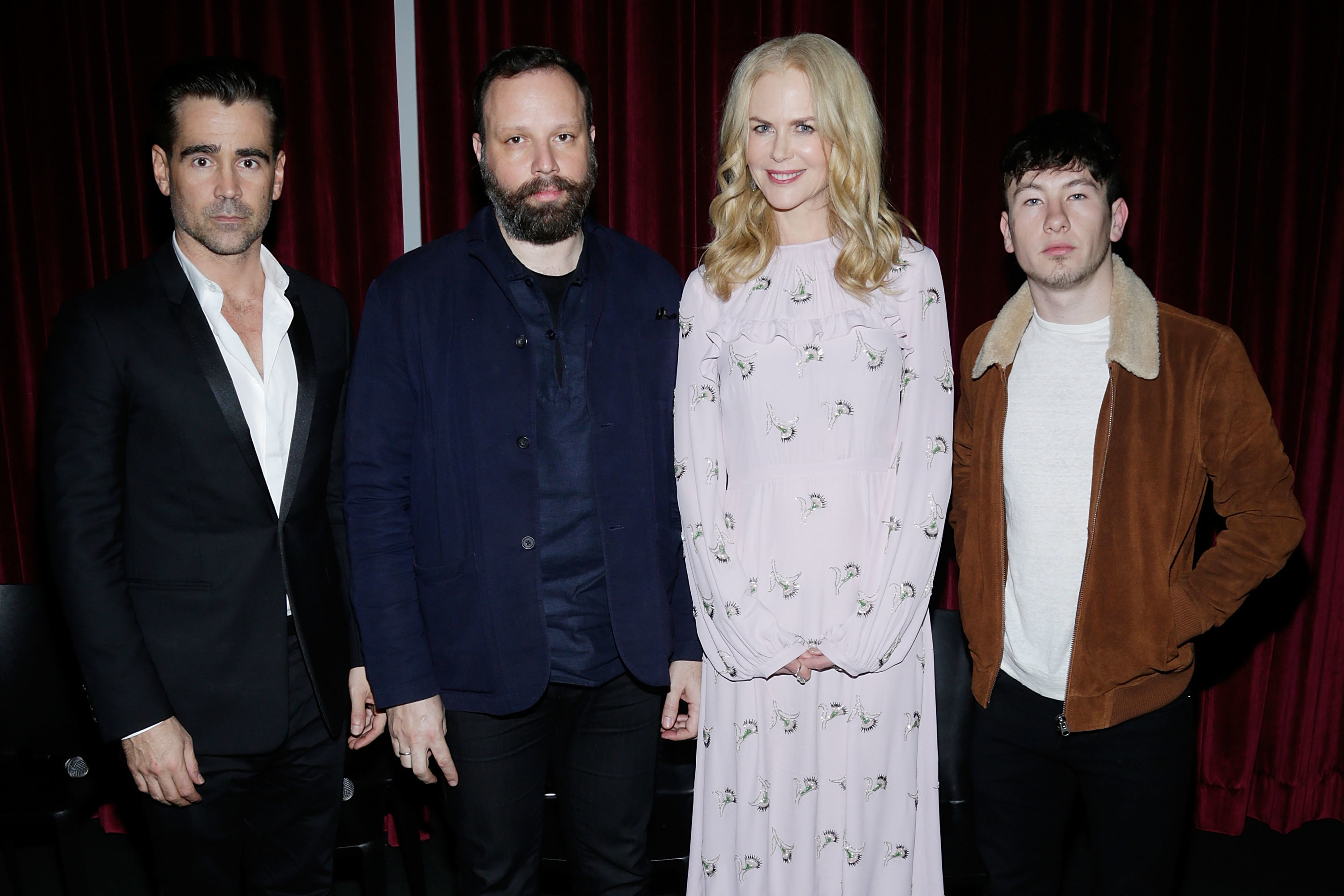 In an interview with the Hollywood Reporter, which was recently reposted to TikTok by LadBible Ireland, the cast members are asked what the "most quintessential Irish thing" about them is, to which Colin replies: "Melancholy, for me anyway."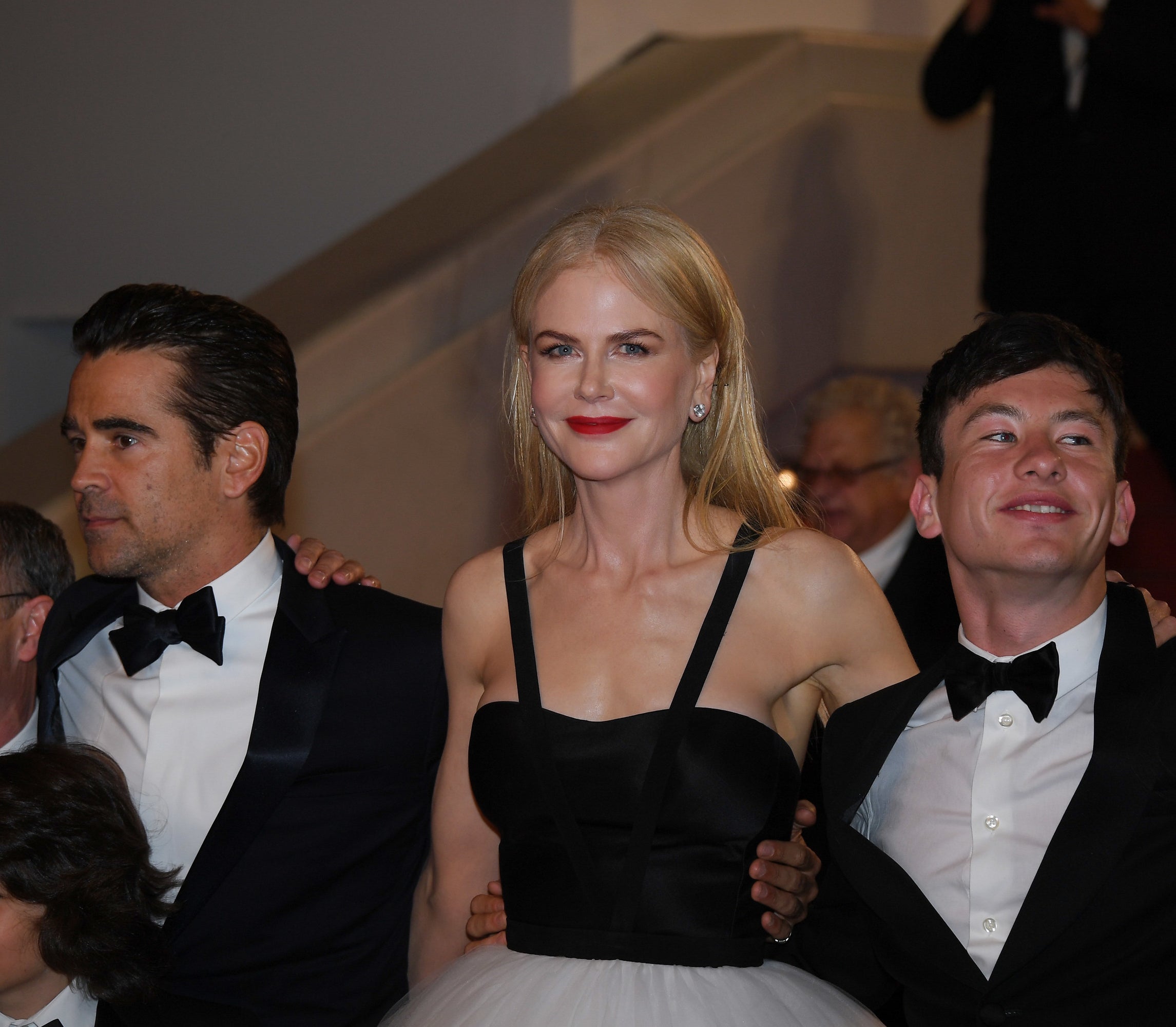 Gesturing to Barry, who is sitting behind him, the star goes on: "Barry has a good bit of fight in him, he has his first fight coming up in September. He's a boxer."
At this point, Australian star Nicole sternly tells the reporter: "Which I'm very opposed to. My maternal instincts are like: 'Don't!' I'm very worried about the hits to the head."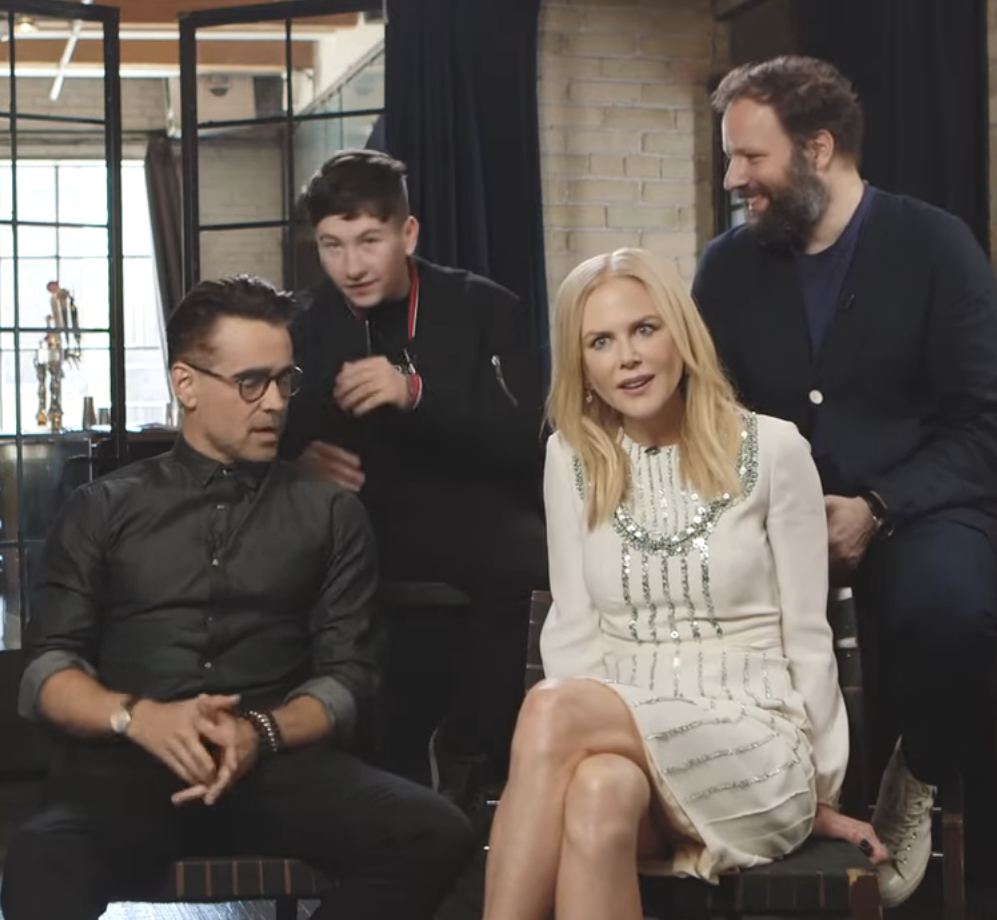 "Yeah, why not be worried about it," Colin agrees, and as Barry and the movie's director, Yorgos Lanthimos, mess around behind them, Colin and Nicole have a heart-to-heart.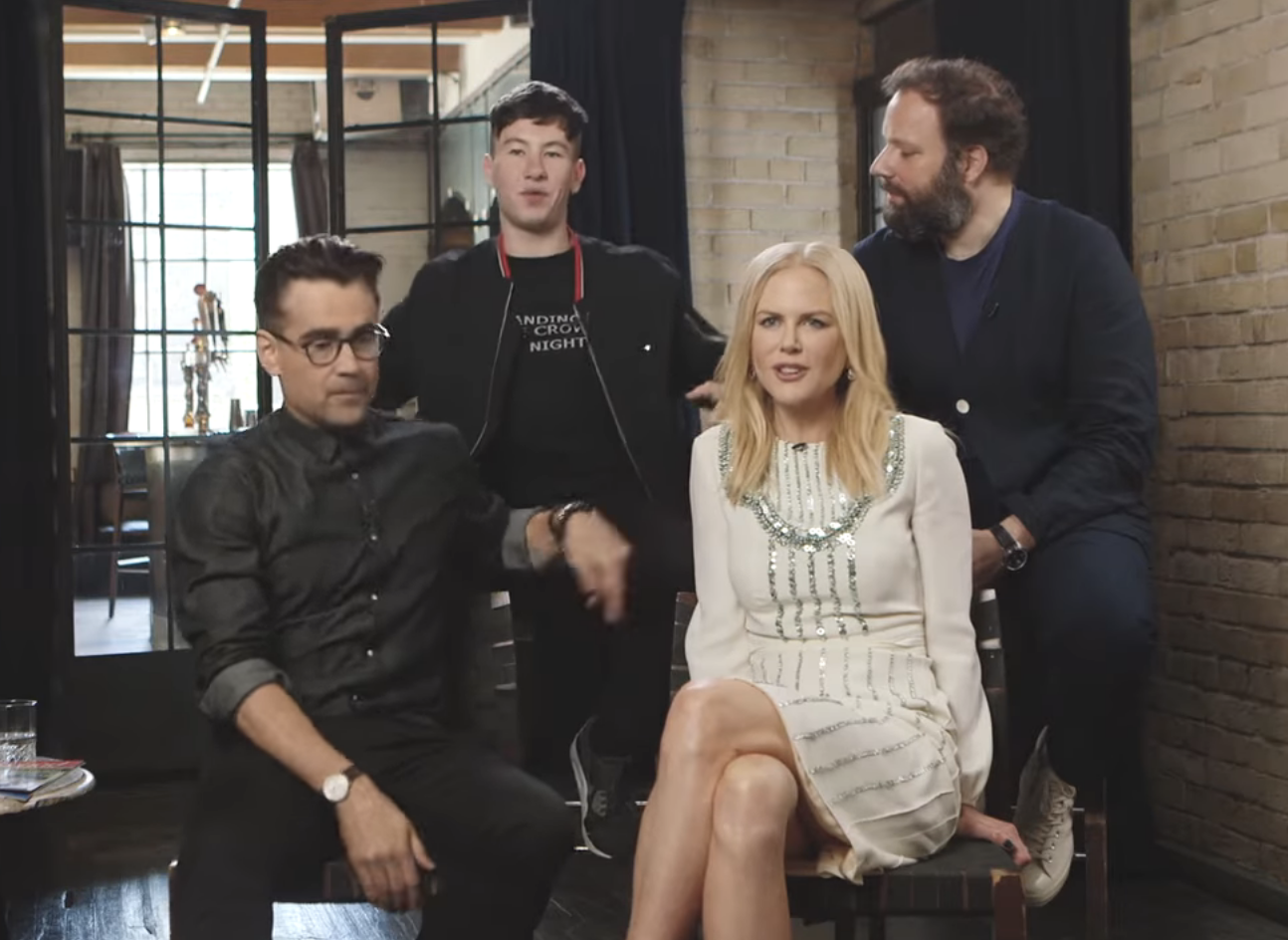 "I don't want him to get hits to the head," Nicole tells her costar, and while Colin ultimately appears to be on her side, he is also resigned to the fact that there's no changing Barry's mind.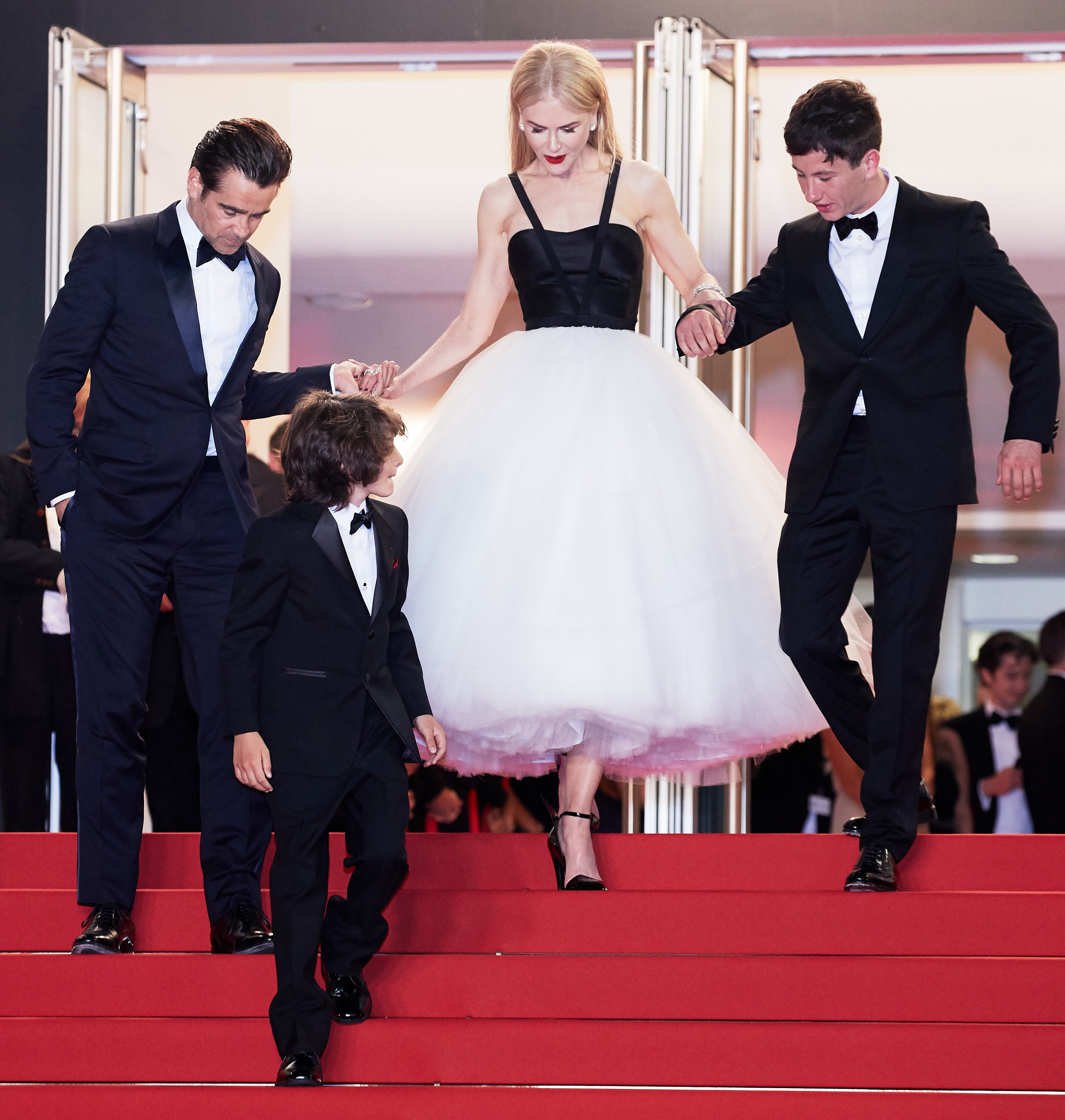 He says: "But it's his dream, so."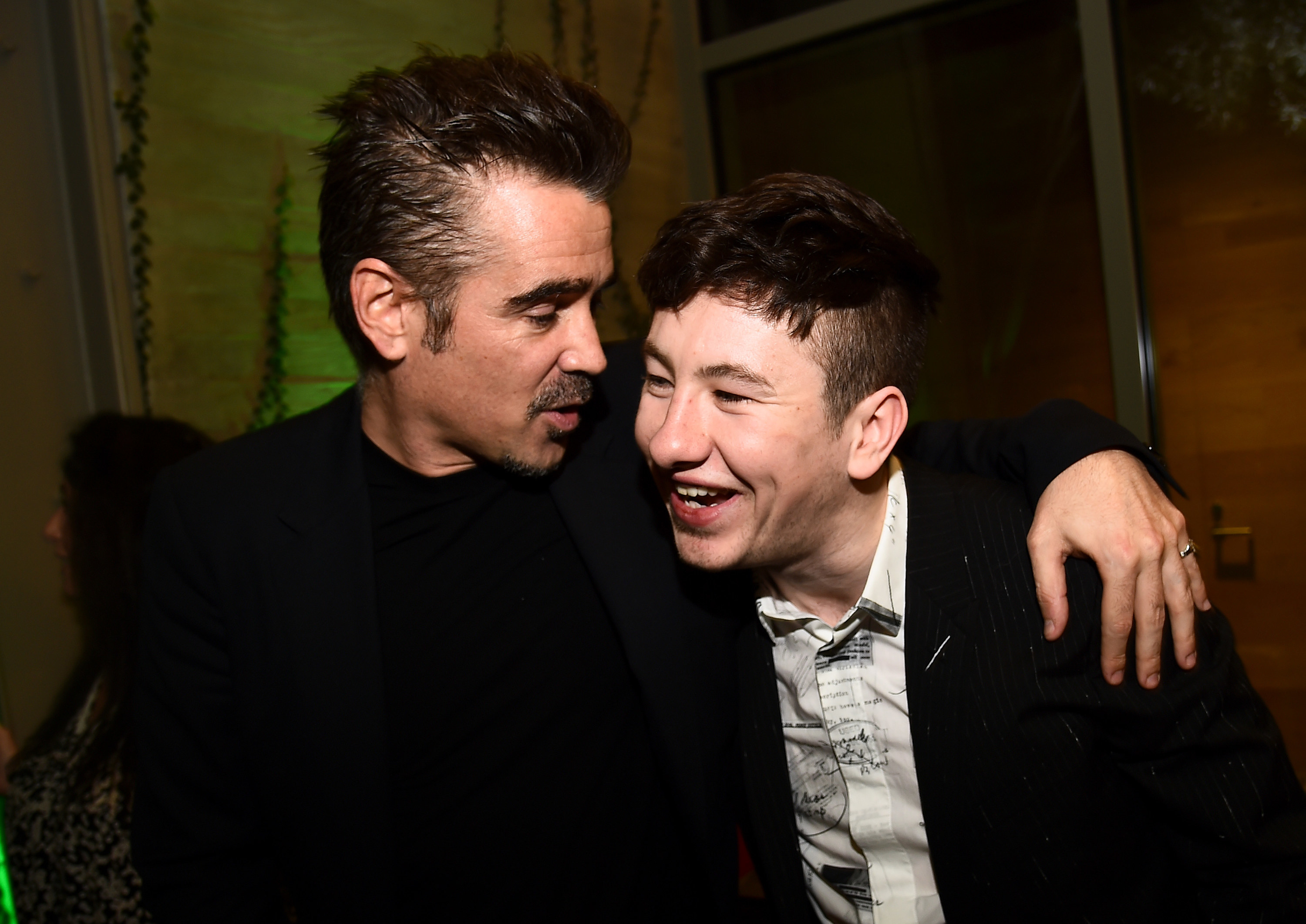 "We all have a lot of dreams and some of them can't be realized," Nicole argues with a sigh.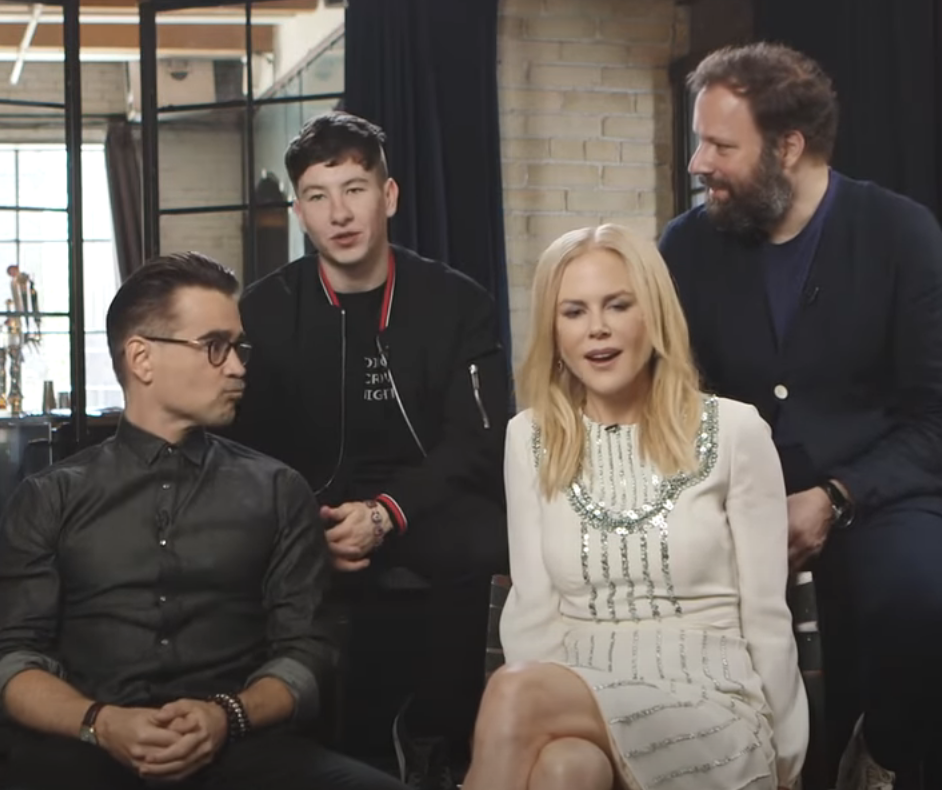 At this point, the reporter tells Nicole: "You still have a little time to talk him out of it," but Nicole suggests that she's already been defeated.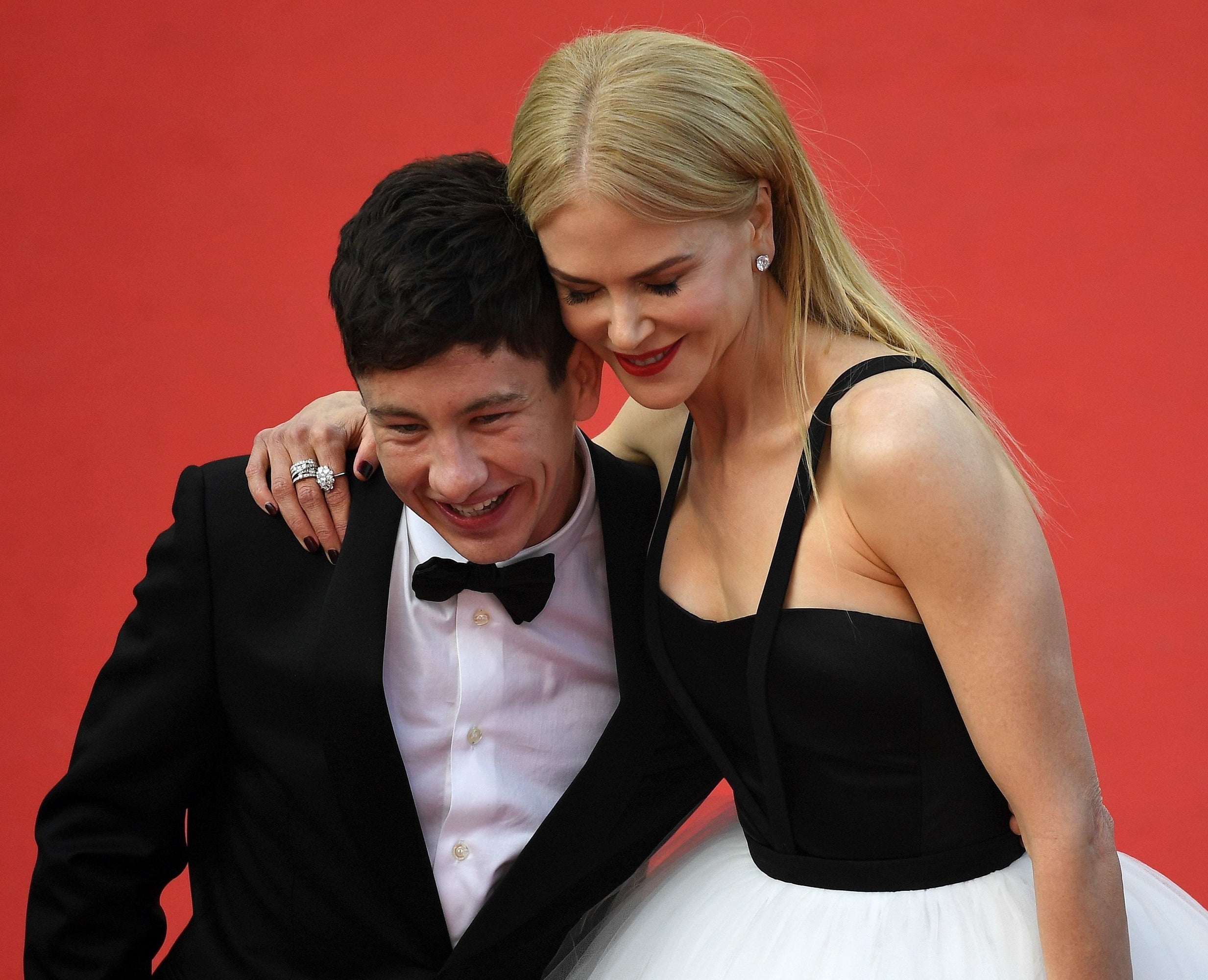 "No, he will never listen to me," she says, as Colin agrees: "That ship has sailed."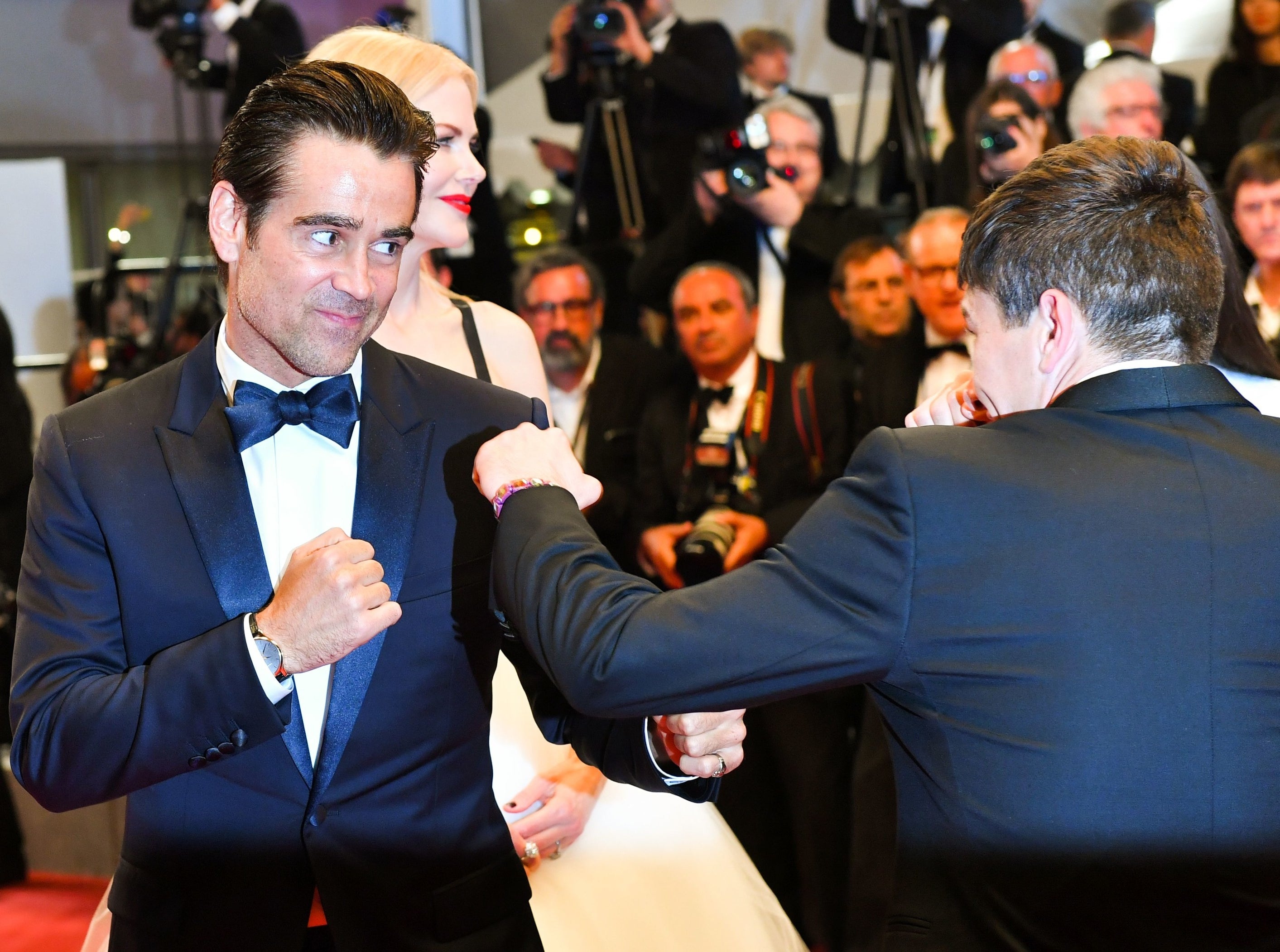 Nicole then turns to look at Barry in what appears to be a last-ditch appeal to change his mind, but he simply shakes his head at her and says: "No, it's not happening."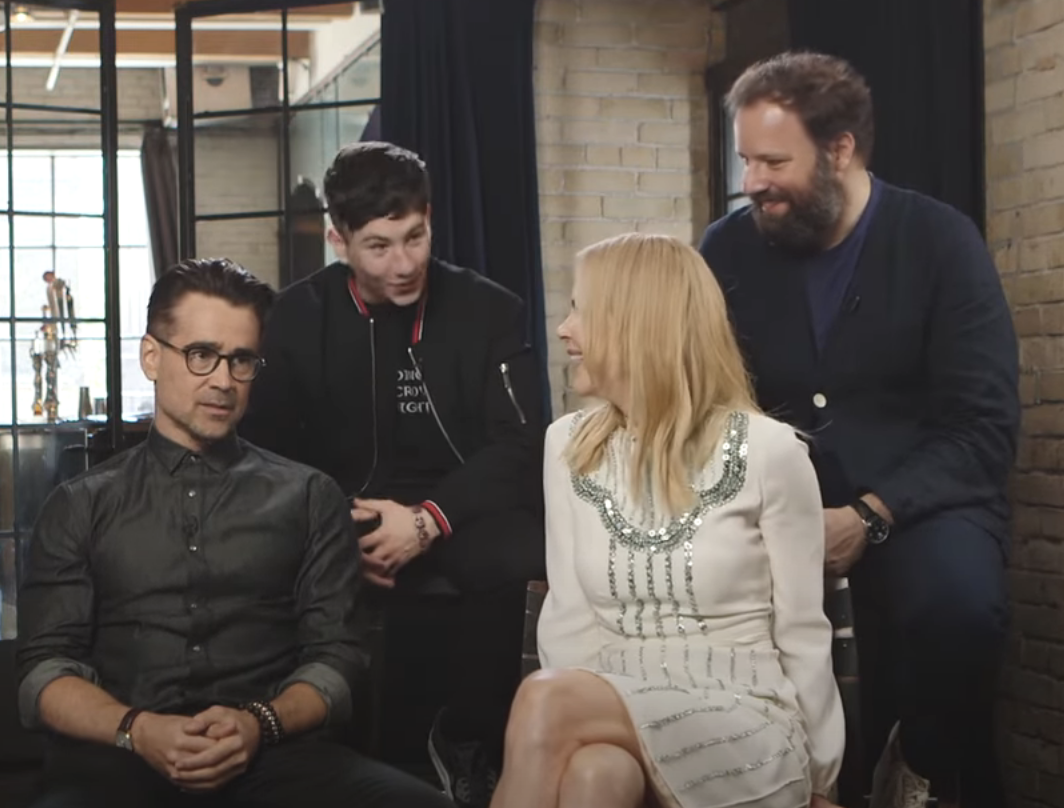 "See?!" Nicole exclaims to the reporter, before adding: "He's also got to get down to 60 kg, which I feel is too light."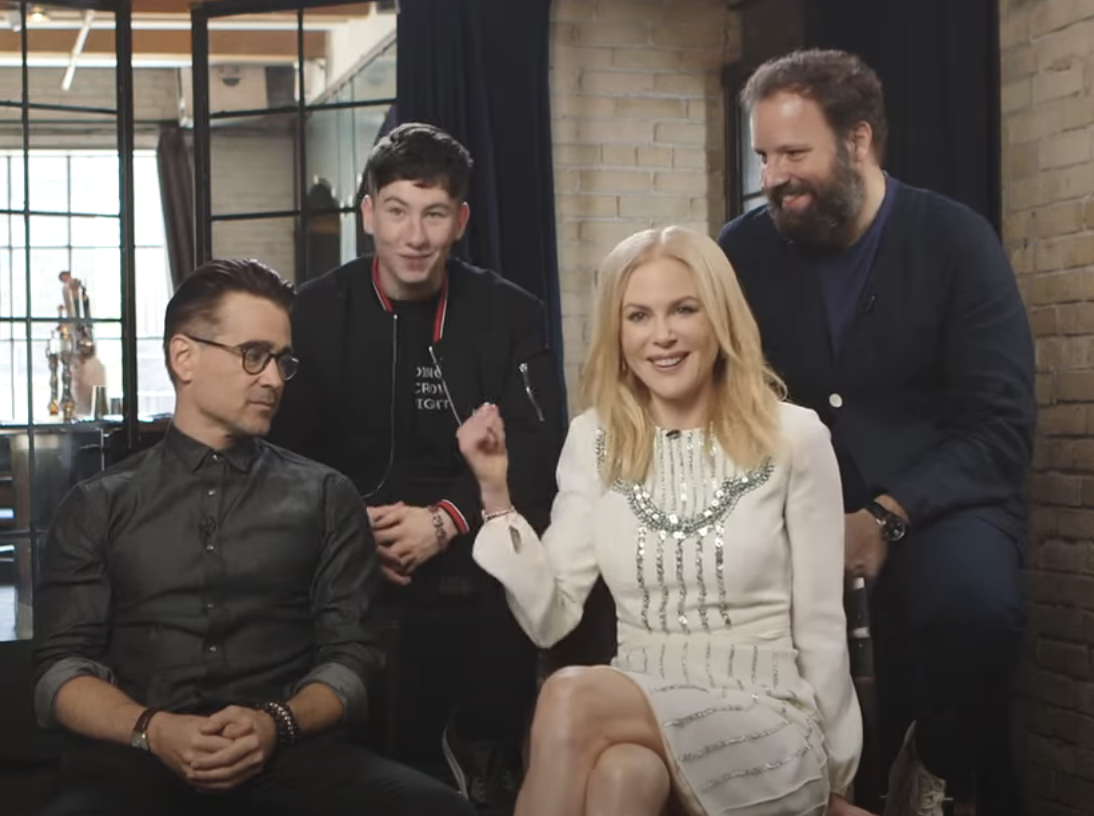 Viewers were obsessed with the dynamic between the three stars, with many comparing the scenario to two parents sharing concern for their son.
"The fact that Nicole and Colin are mom and dad in this dynamic was unexpected," one person commented on the TikTok. Another added: "Colin is the dad who is low key proud and Nicole is the momma who is worried."


"This could easily be a sitcom drama about a dysfunctional family 😂" one more wrote.

"I love her 😂 she's stressed," someone else said of Nicole. Someone else echoed: "Nicole is an Irish Mammy lol🥰"


"'We're the millers' vibes 😂😂" one more said in reference to the 2013 movie about a group of people pretending to be a family.

"nicole the worried mammy and colin the chill dad 😅" another user concluded.
And this sweet parental dynamic is all the more poignant in relation to Barry, who has always been open about his difficult childhood.
Little is known about the star's dad, but his mom struggled with addiction throughout his life.
When Barry was 5 years old, he and his little brother, Eric, were taken into foster care. They spent the next seven years being moved around 13 different homes and seeing their mom on the weekends.
"We'd see her. We'd see her every Saturday and stuff," he recounted in an interview with JOE. "She'd bring us to McDonald's and the cinema and stuff like that. Now it's painful thinking about it. As a kid, you're there, 'There's my mammy,' but you're also being sheltered by this family so you're not really, it's a weird one."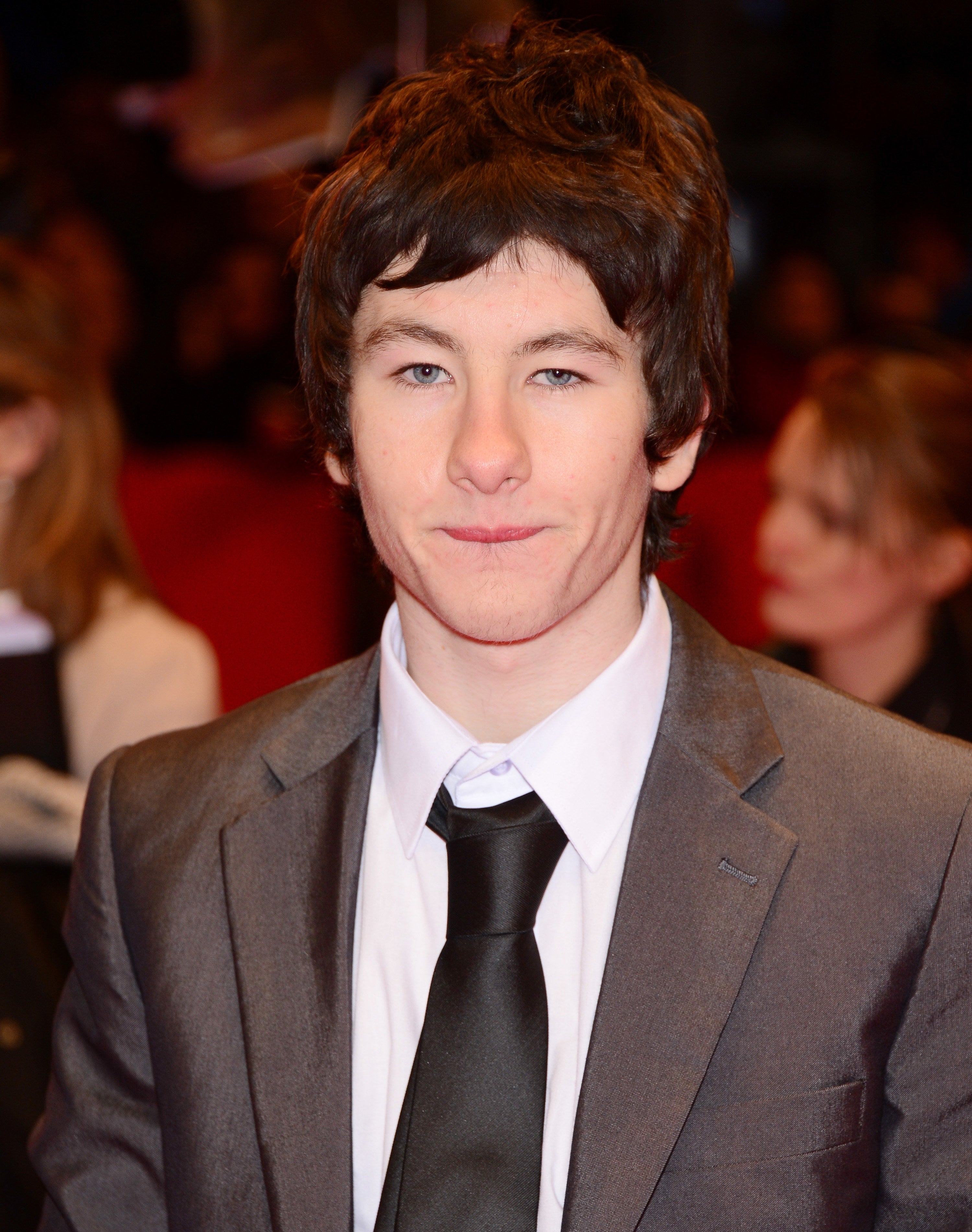 When Barry was 12, his grandmother and aunt finally won their fight to get the boys out of the foster system. His and Eric's older sister, Gemma, gave up work to help look after her brothers, and all five family members shared just two bedrooms.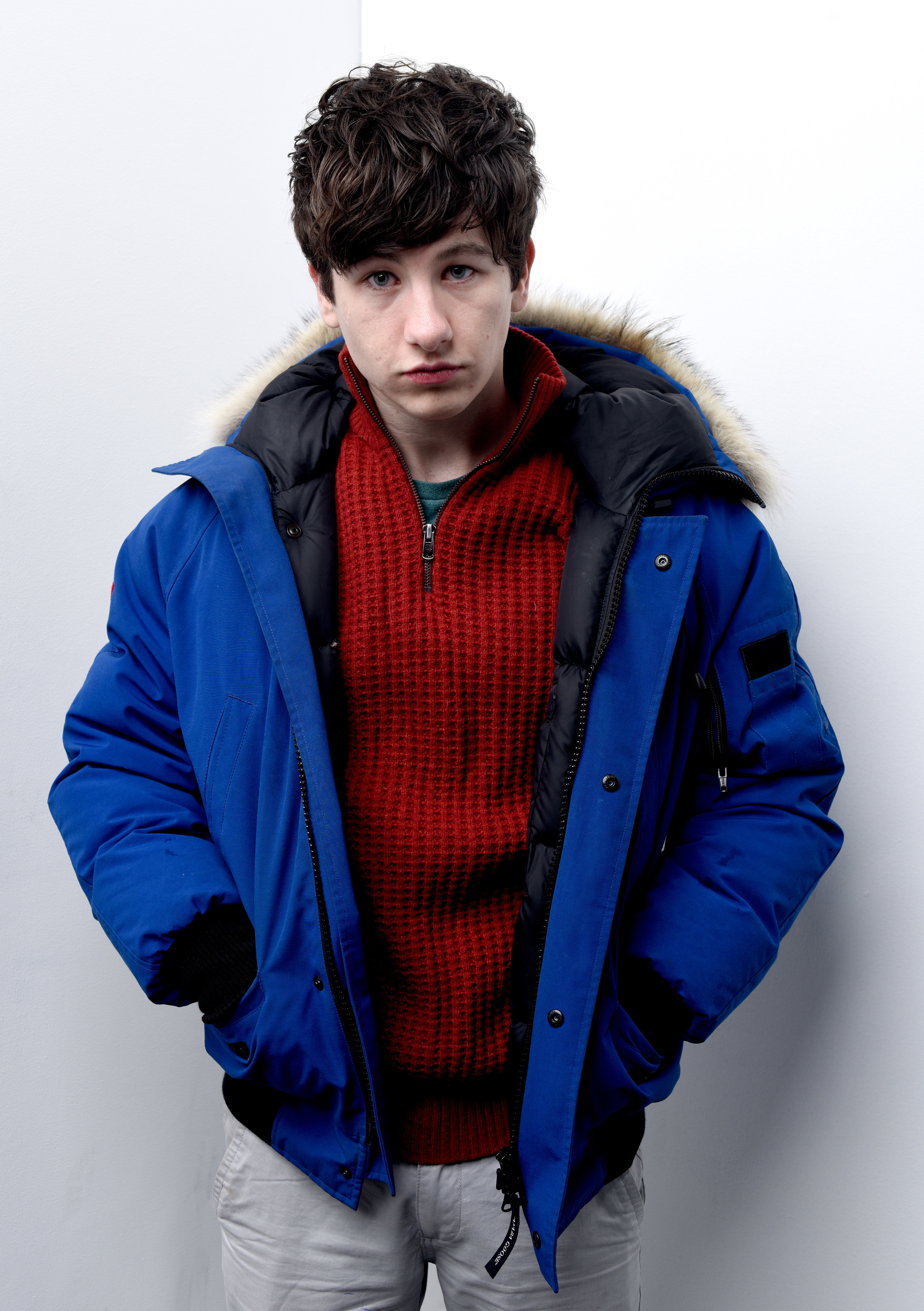 That same year, Barry's mom died from a heroin overdose. Recalling the moment that he learned of her death, Barry told JOE: "My nanny and my aunty told us. It wasn't a nice day, it was the worst day of my life. I was about 12 but there was something in me that I just took it and it made me stronger."
In his late teens, Barry fell into acting when he answered an open casting call that he saw in a shop window for the Irish movie Between the Canals. Two years later, he earned recognition in his home country when he landed a breakout role in the popular Irish TV series Love/Hate.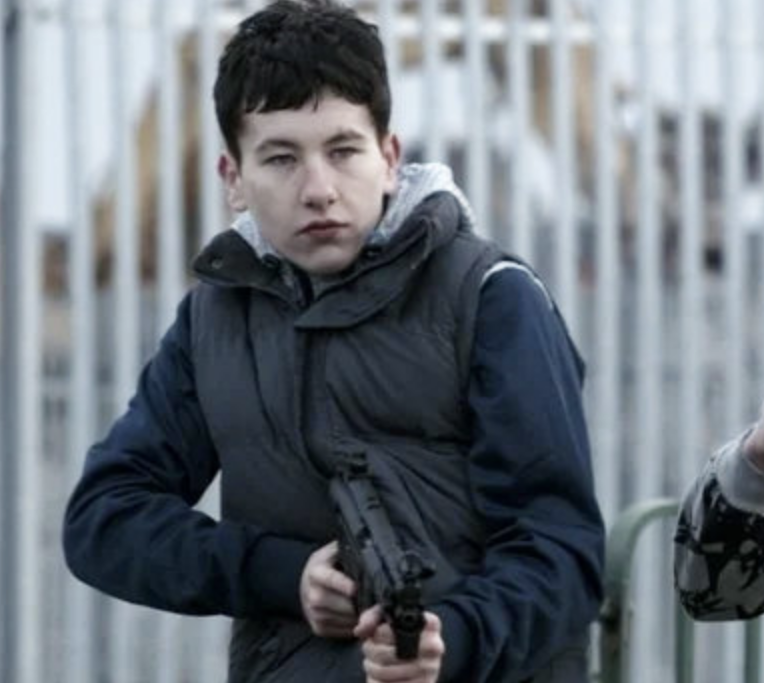 His global breakthrough came when he was cast in the 2017 movie Dunkirk, and he has since starred in Marvel's Eternals, and as the Joker in the 2022 movie The Batman.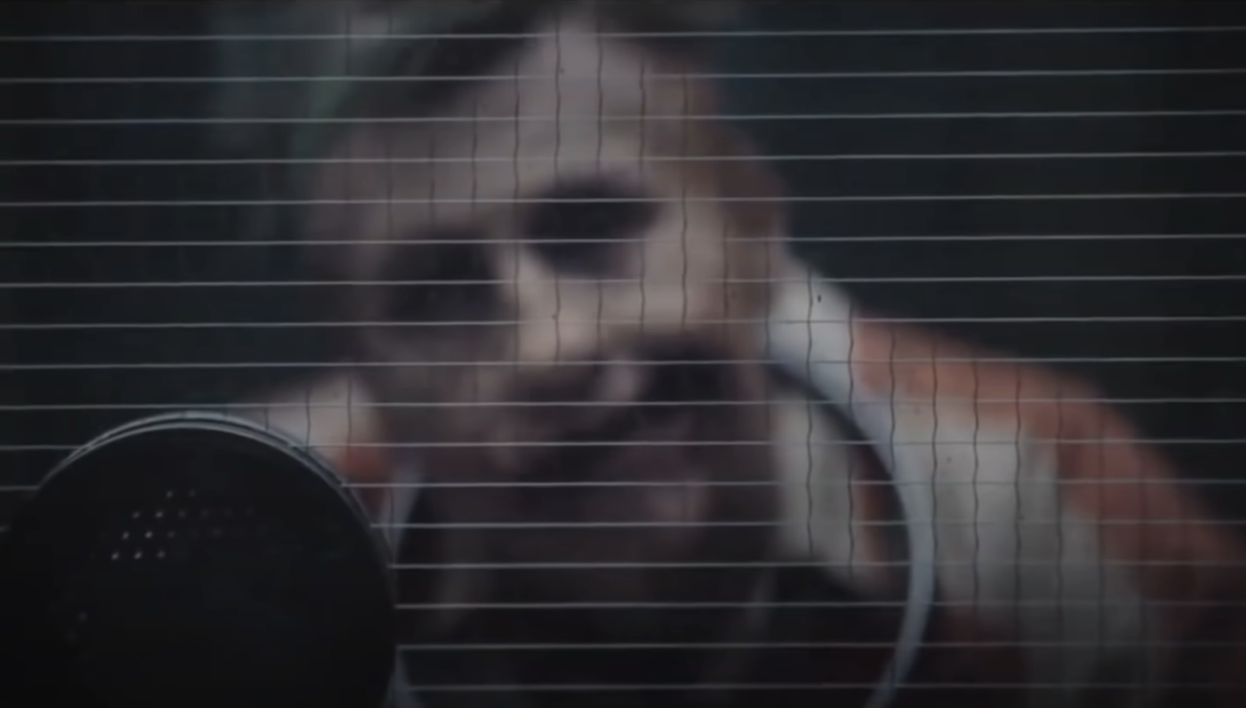 Earlier this year, Barry dedicated his BAFTA to his late mom, as well as to children like him in his hometown. He said: "For my mother and also for the kids that are dreaming to be something from the area that I came from, this is for you."
And in a recent interview, Colin acknowledged Barry's tough upbringing when an interviewer referred to him as "another son" in Colin's life.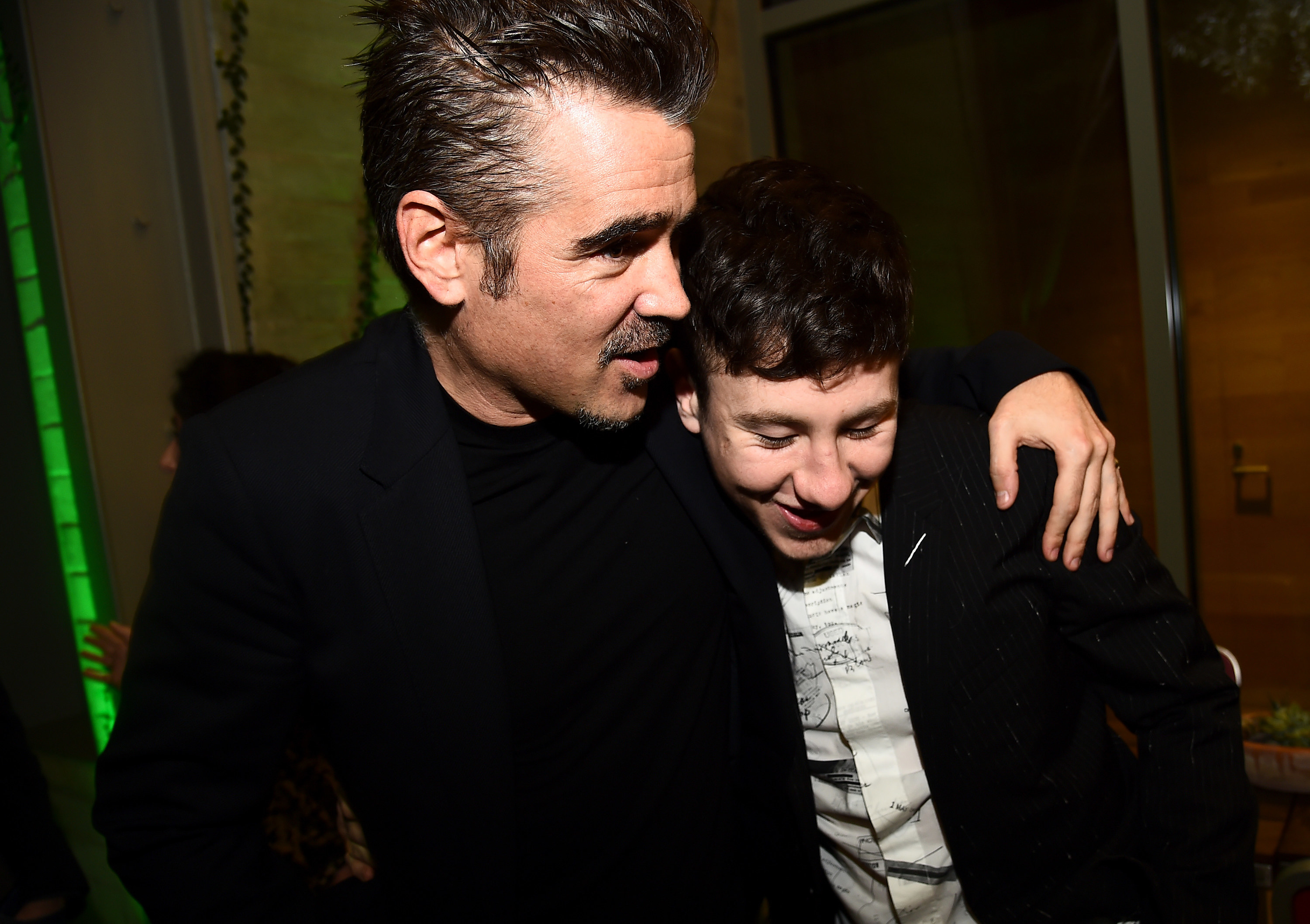 "I love Barry," Colin replied. "The fact he's with us, the fact that he's alive, never mind alive and addressing and engaging with life the way he is, and the work that he does, he's magic. He's a cracking young man, and I wish him the best."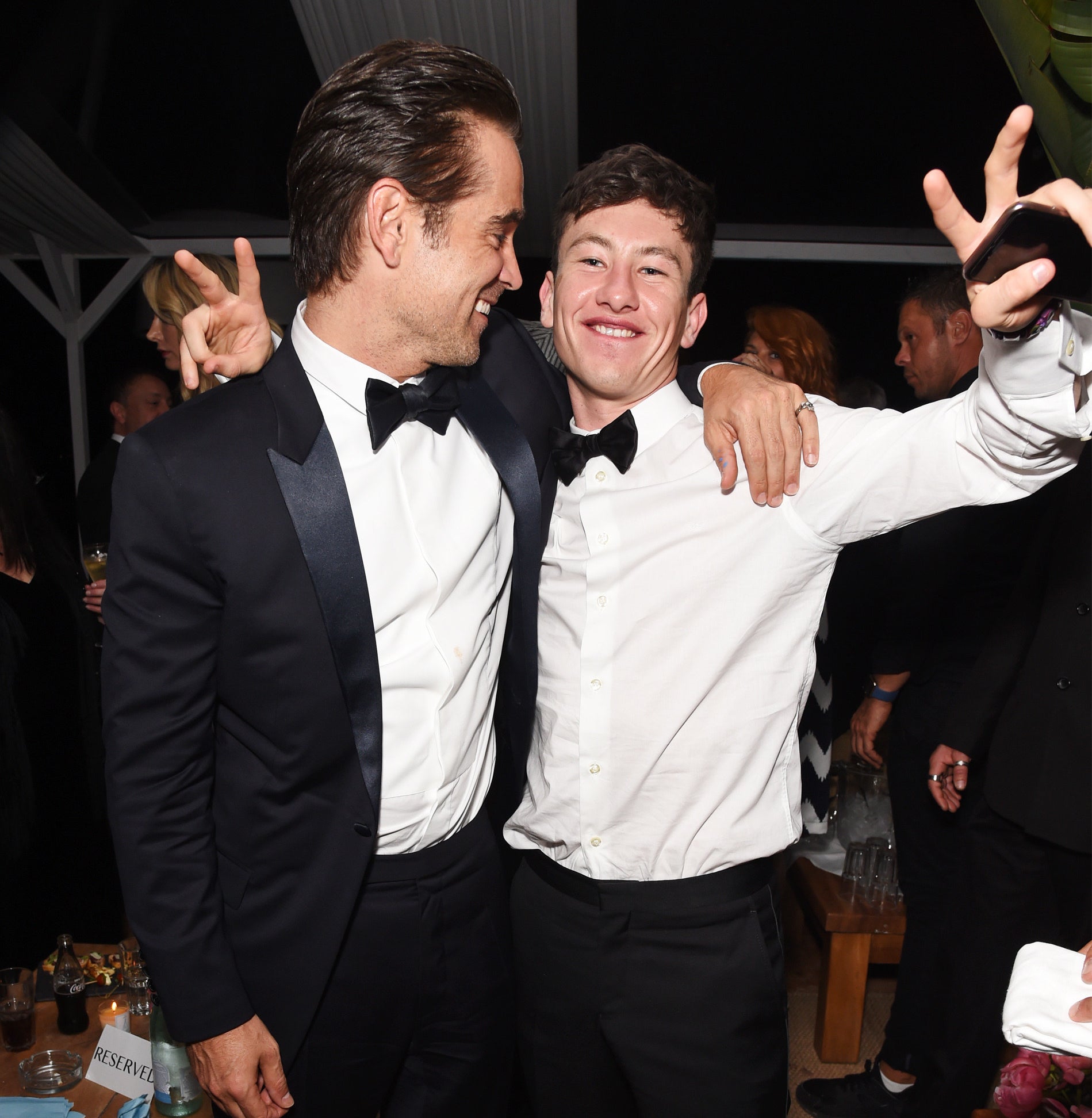 Barry has also heaped praise on the support that Colin has given him, telling Geek Ireland that there aren't enough words to describe the love that he has for the actor.
"I love Colin. I really love Colin," he said. "I can't express how much I love that man, what he's done for me… He cares so much. He really cares so much."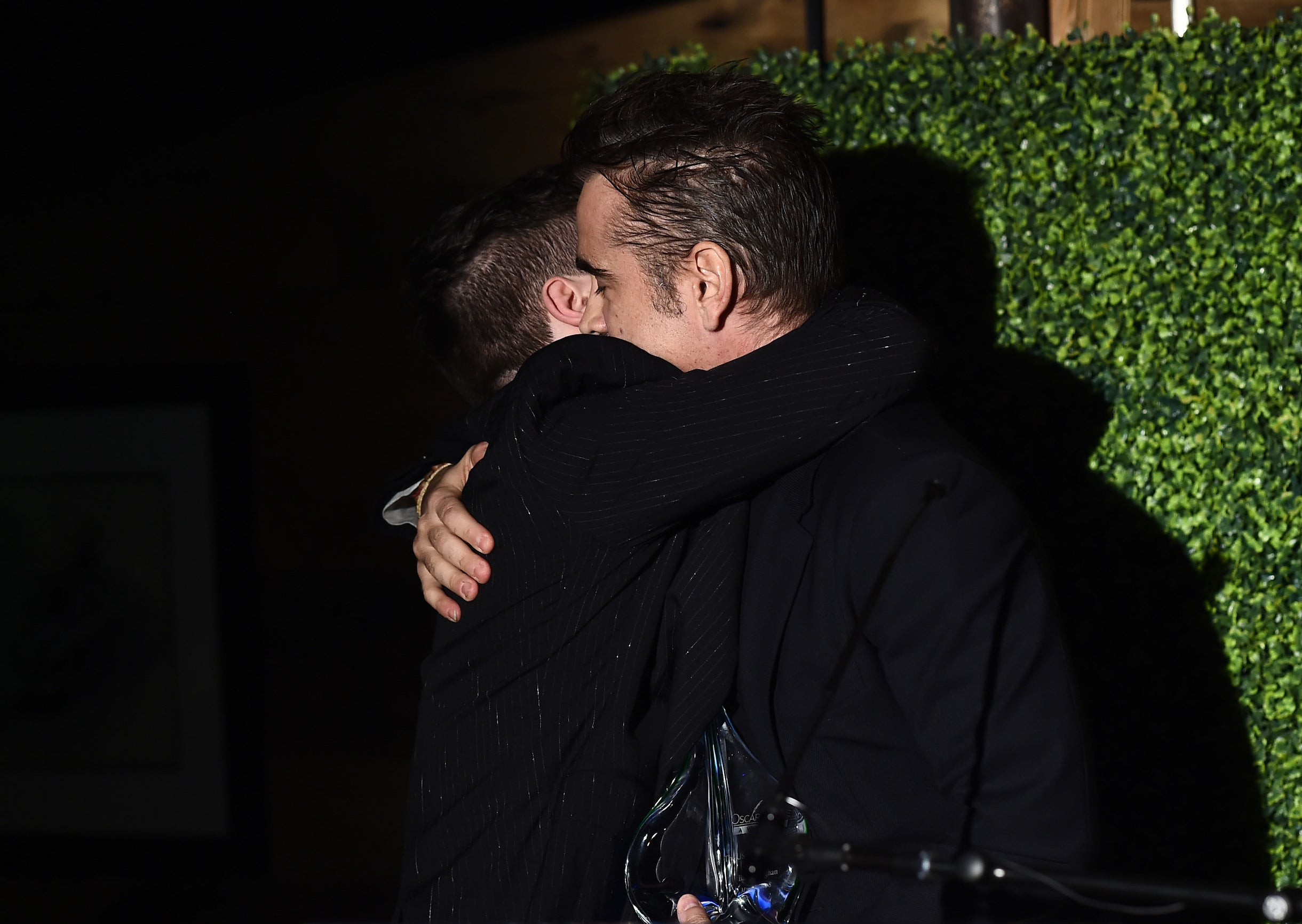 Needless to say, this is a celebrity friendship that we can't wait to see more of.