On Sunday, Brooklyn and Nicola Peltz Beckham marked their three-year anniversary with the kind of soppy social media posts that followers have come to expect from them.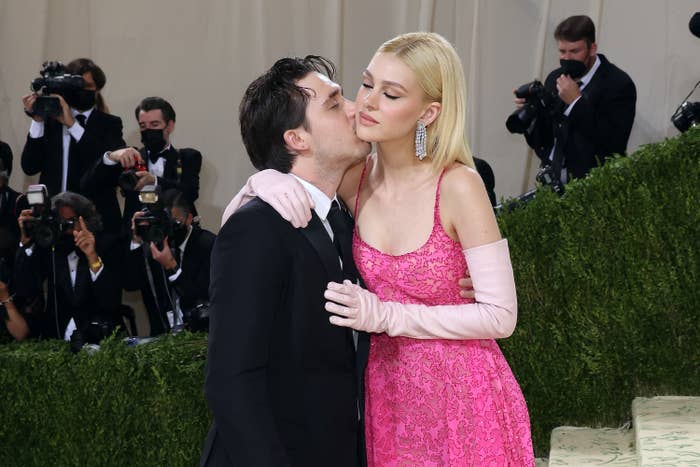 Alongside a selection of photos from their relationship, Brooklyn wrote: "Can't believe it's been 3 years, I feel like I have known you my whole life. Happy anniversary to my other half, my best friend and to my gorgeous wife x could not live this life without you ❤️❤️"
Nicola did the same, and said in her caption: "Happy 3 years baby 🤍 I fall more in love with you every day. I'm so lucky I have you as my husband🤍🤍"
These kinds of PDAs have been part and parcel of the young couple's romance ever since they started dating in October 2019.
In fact, Nicola and Brooklyn are so besotted with one another that they got engaged less than a year later, with Brooklyn proposing in the summer of 2020.
The pair tied the knot in April, and while some couples might put their PDAs on the back burner once they've settled into married life, Brooklyn and Nicola appear to be just as obsessed with each other now as they were at the start of their relationship.
Barely a week goes by without a new post showing a photo of the two embracing, with a suitably loved-up caption accompanying it.
And for Halloween, the pair reiterated their undying love for one another when they dressed up as star-crossed lovers Romeo and Juliet.
But Nicola recently revealed that she is far from blinded by her love for Brooklyn, and while she clearly adores him and couldn't be happier in their relationship, she can still see when he isn't doing something right.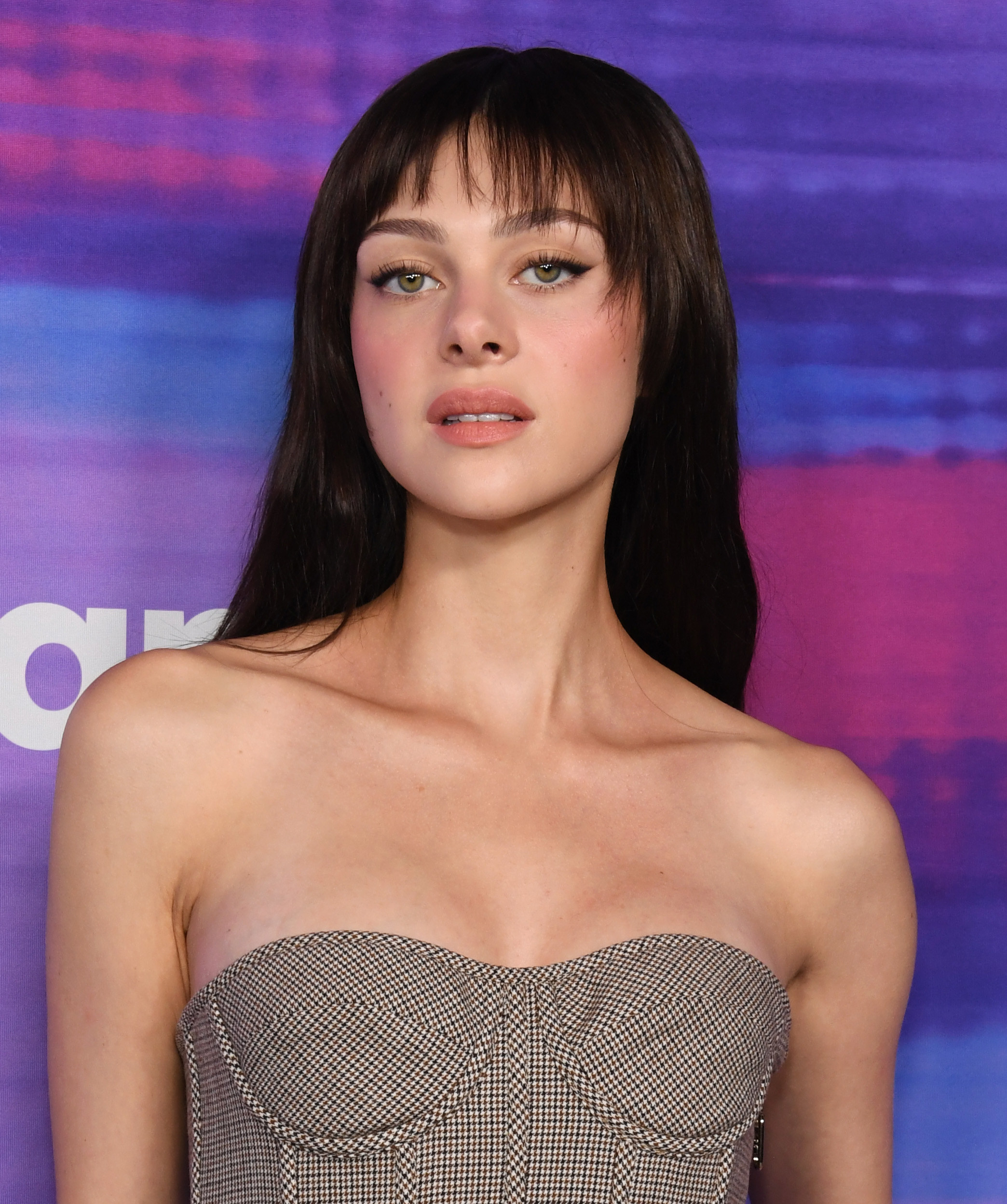 The billionaire heir and actor admitted in a new interview with the Sunday Times Style magazine that she brutally cut her husband from her new movie, Lola James, because she wasn't impressed with his acting skills.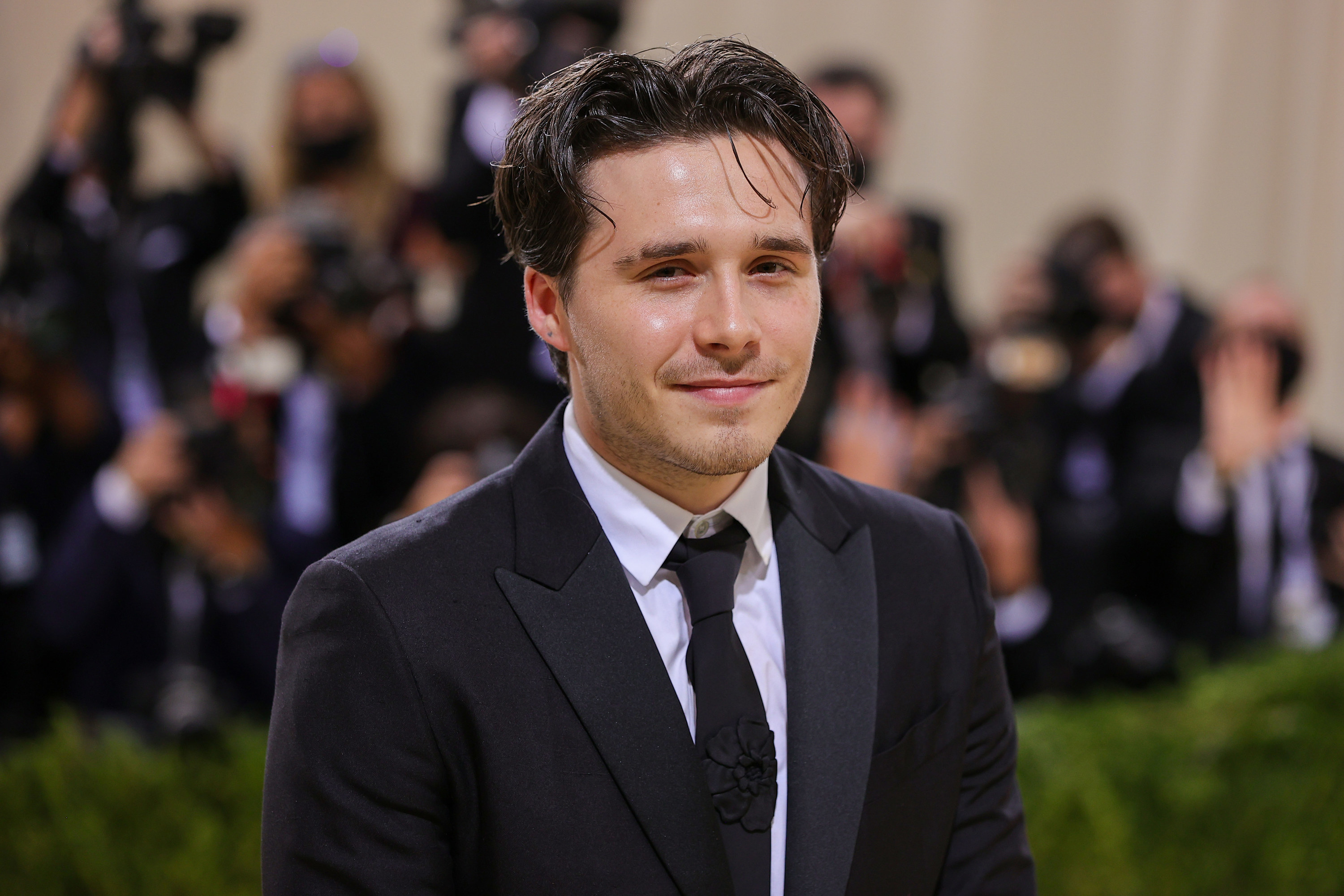 In fact, Nicola went so far as to delete Brooklyn's big moment from the film while he was sitting in the editing room with her, prompting him to call her out.
"I directed a film last year that I wrote when I was 23 [Lola James]. And Brooklyn is still mad at me, but he was like, 'Can I be in your movie?' And I was like, 'Oh my gosh, I would be honored, but we have to disguise you,'" Nicola explained.
"Obviously he's covered in tattoos and he's British. So, he did a few parts in the background, which if you pay attention, you can find, but in one scene he's like, 'Can I put the mic on, I wanna say a line?'" she continued.
But his performance didn't go to plan. "I started laughing so hard," Nicola recalled. "He had the most British accent ever. I ended up cutting him out! He sat there, in the editing room, he was like, 'Did you really just cut me out while I'm sitting here?'... I was like, 'Yes, I love you so much!'"
While Brooklyn wasn't up to scratch for a speaking role, Nicola went on to confirm that he does still feature as a background actor in one of the scenes.
Acting is just the latest venture that Brooklyn has added to his ever-growing resume, with the oldest child of David and Victoria Beckham being roasted back in August after he was stopped in the street and asked what he does for a living.
The first career that Brooklyn tried out was following in his dad's soccer-playing footsteps, with prestigious Arsenal Football Club snapping him up as a youth prospect before letting him go at the age of 16.
Brooklyn then hoped to earn a photography degree at New York's Parsons School of Design and even released a photography book called What I See during his first year there. He was widely mocked for the book at the time, and he dropped out of the NYC school the following year.
In 2019, Brooklyn began an internship with world-famous British photographer Rankin, but sources claimed that while he was enthusiastic he was a total novice when it came to photography skills.
Brooklyn then decided to step out from behind the camera and tried his hand at modeling as the face of British streetwear brand Superdry. But in April, the company confirmed that it is no longer working with him after less than a year.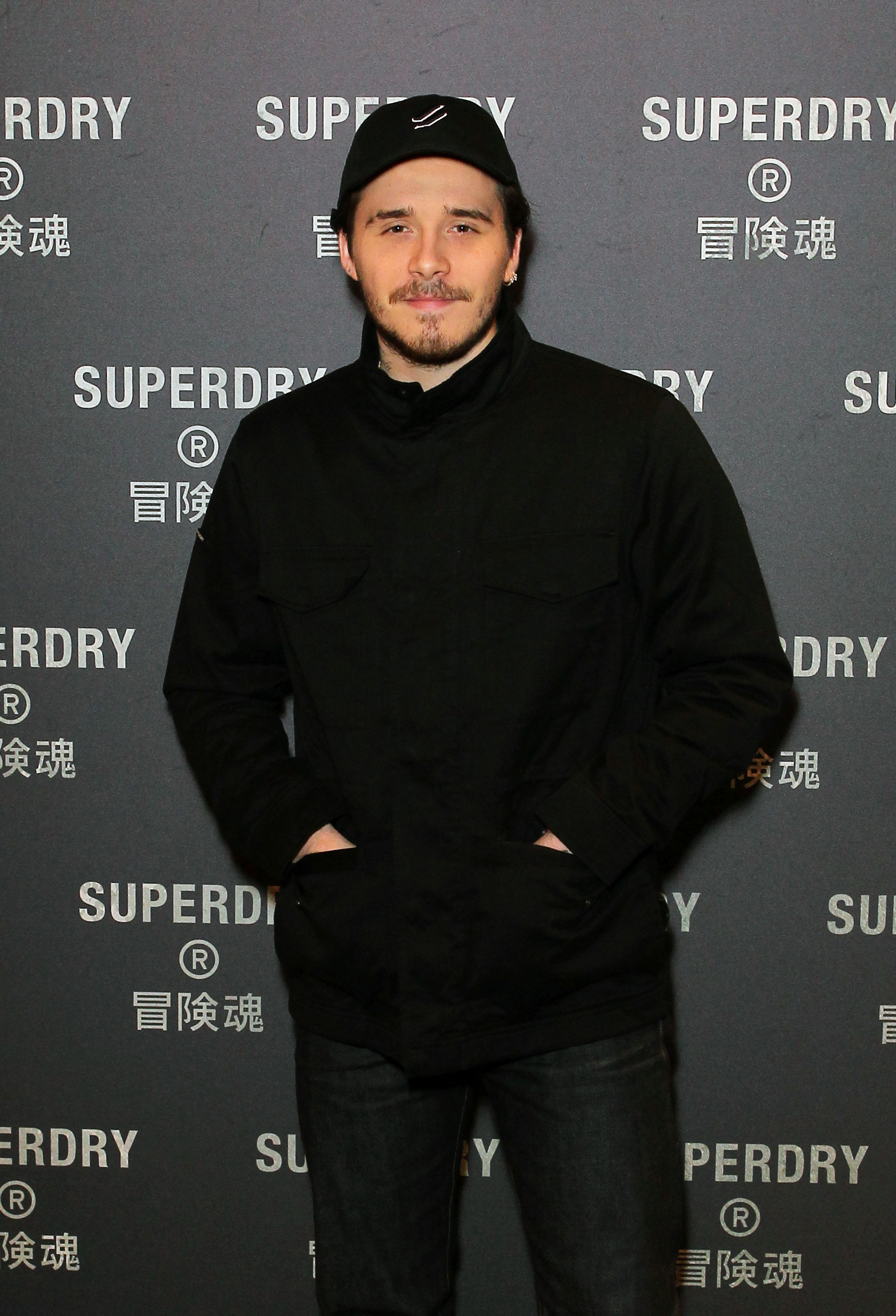 In August, Brooklyn acknowledged his career false starts in an interview with Variety, where he insisted that his previous dalliances were just "hobbies" and he'd now discovered his true passion — cooking.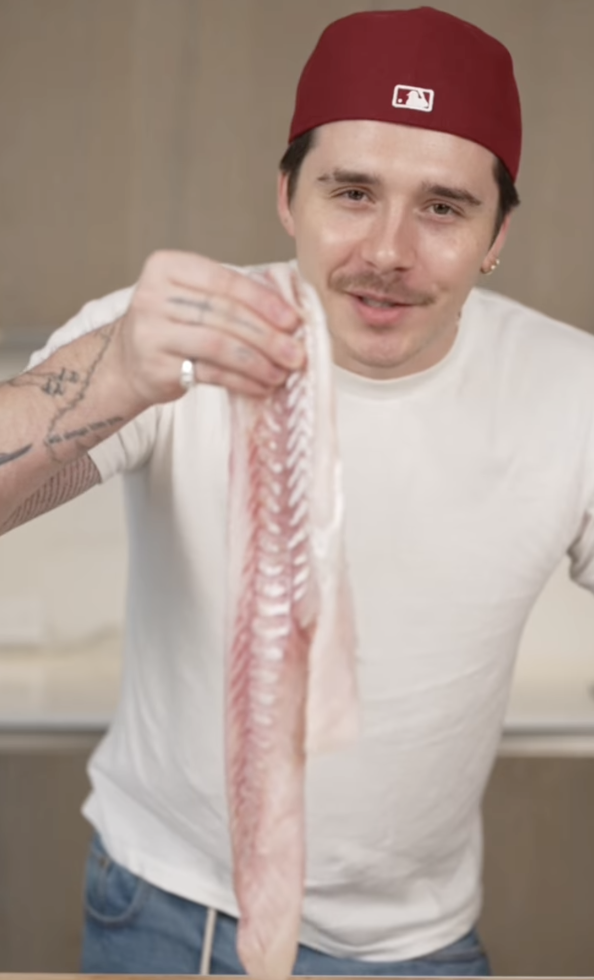 He also held his head up high despite the naysayers, telling the publication's Power of Young Hollywood issue: "I always wish them well, the haters. I'm just doing what I love doing, staying healthy, being happy, and that's what it is."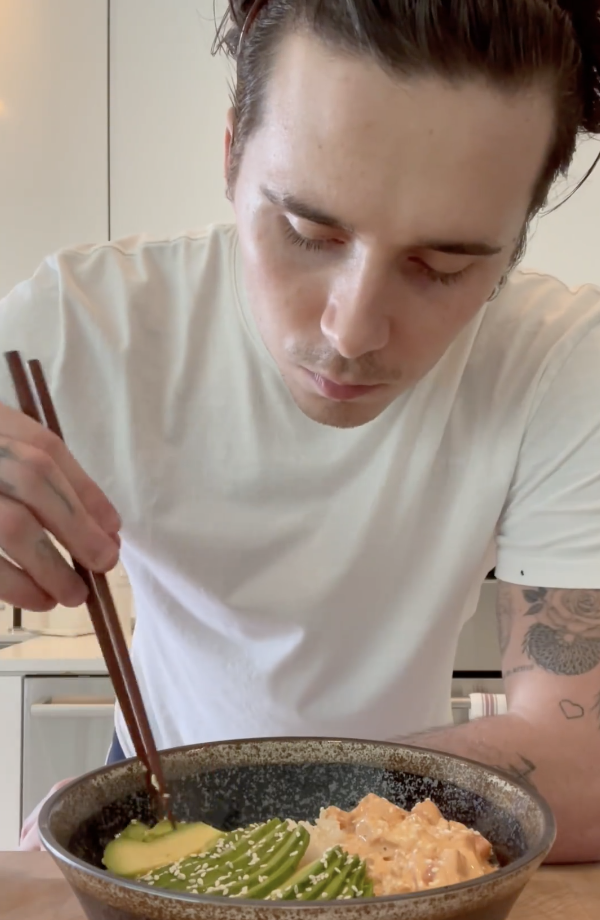 But when Brooklyn appeared in Daniel Mac's popular "What Do You Do For A Living?" TikTok series just days later, he was criticized for saying that he is a chef.
Daniel is a hugely popular TikTok star who stops strangers in the street and asks what they do for work, mostly approaching people who are driving expensive cars or look particularly well-off.
He insisted that he didn't recognize Brooklyn when he first stopped him on Rodeo Drive, explaining that he only noticed him for the show because he was driving a red McLaren P1 — one of just 375 of the vehicles produced and worth an estimated $1.2 million.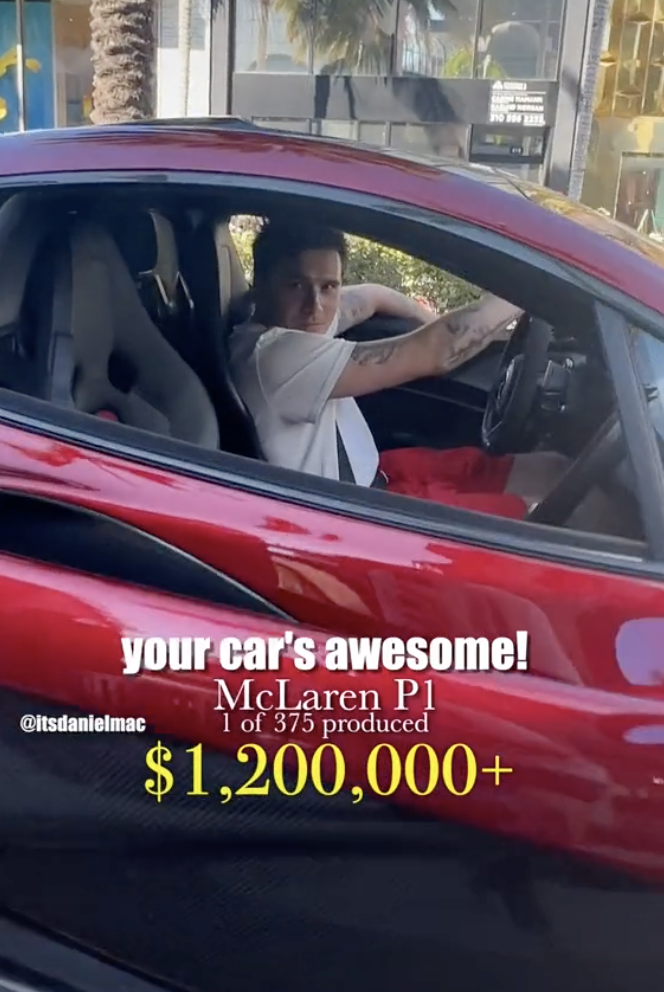 "Hey man, what do you do for a living? Your car's awesome," Daniel said as he approached Brooklyn's open passenger window. Brooklyn recognized the TikToker from his past videos, and proudly told him, "I'm a chef."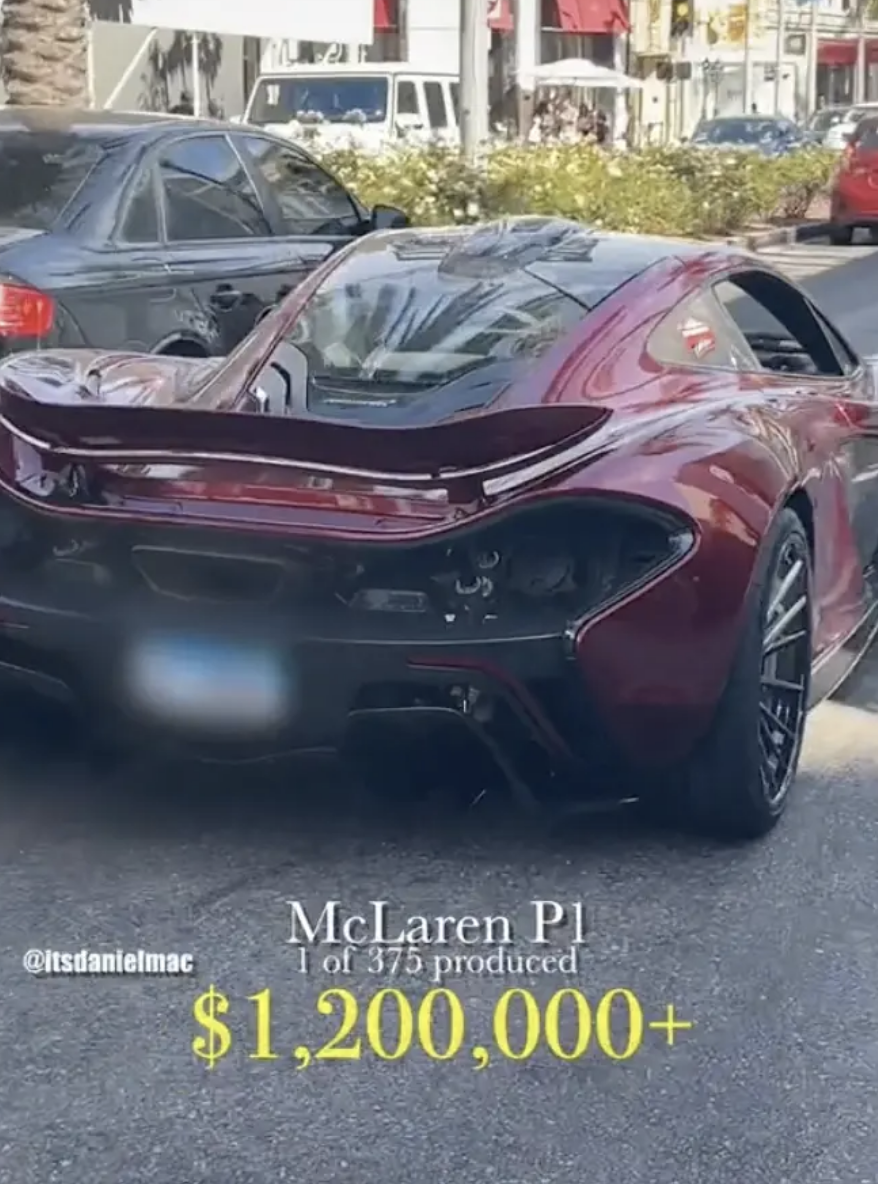 It didn't take long for the British star to be called out in the video's comment section, with many roasting him for suggesting that the reason he has such an expensive car is due to his work as a chef.
"Born into a multimillionaire family and now married a billionaires's daughter. But he's a chef!!" one person wrote at the time. Another said: "Not him pretending being a chef got him that car….. Brooklyn, please."
Elsewhere in her new interview, Nicola addressed reports that she is embroiled in a messy feud with Brooklyn's mom, Victoria Beckham, with fans beginning to speculate that all isn't well between the two women earlier this year.
"It's not a feud! I keep seeing everywhere that word, 'feud, feud, feud!'" Nicola told Style. "I don't know why they say feud? I mean, maybe they picked up on something? And now they're labeling it 'feud?'"
She then cryptically added: "No family is perfect! I don't pay attention to all of it. If I did, I would go crazy."