The Don't Worry Darling Venice Film Festival premiere was arguably one of the most bizarre things to happen in the celebrity world this year.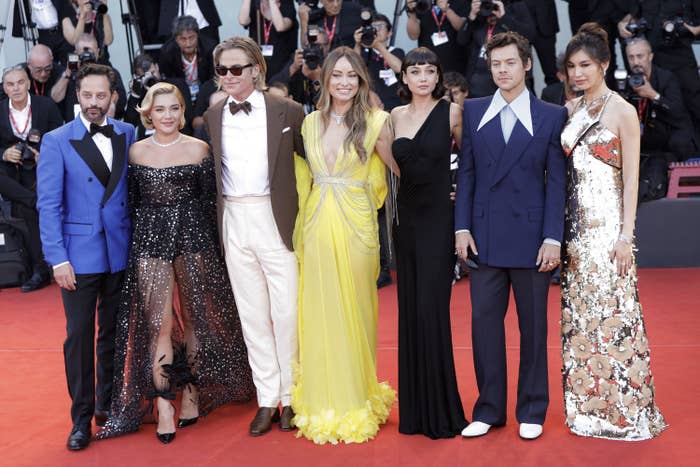 Amid growing speculation of a messy feud between the movie's director, Olivia Wilde, and lead actor Florence Pugh, the awkwardness throughout the day was palpable.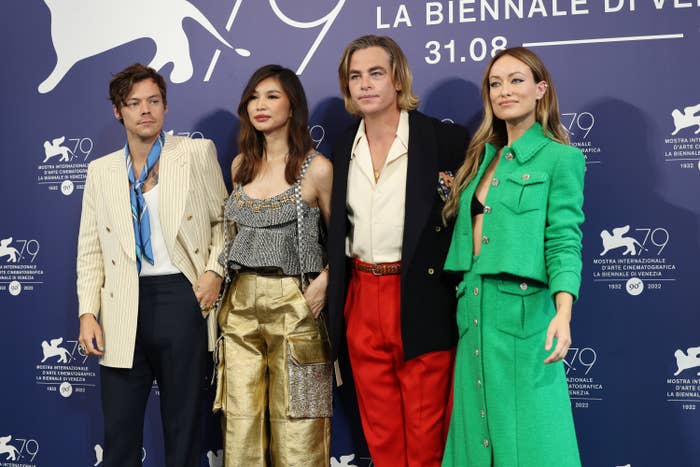 Florence famously skipped the film's press conference before the rest of the cast were treated as human shields on the red carpet to keep Florence and Olivia at least one person apart at all times.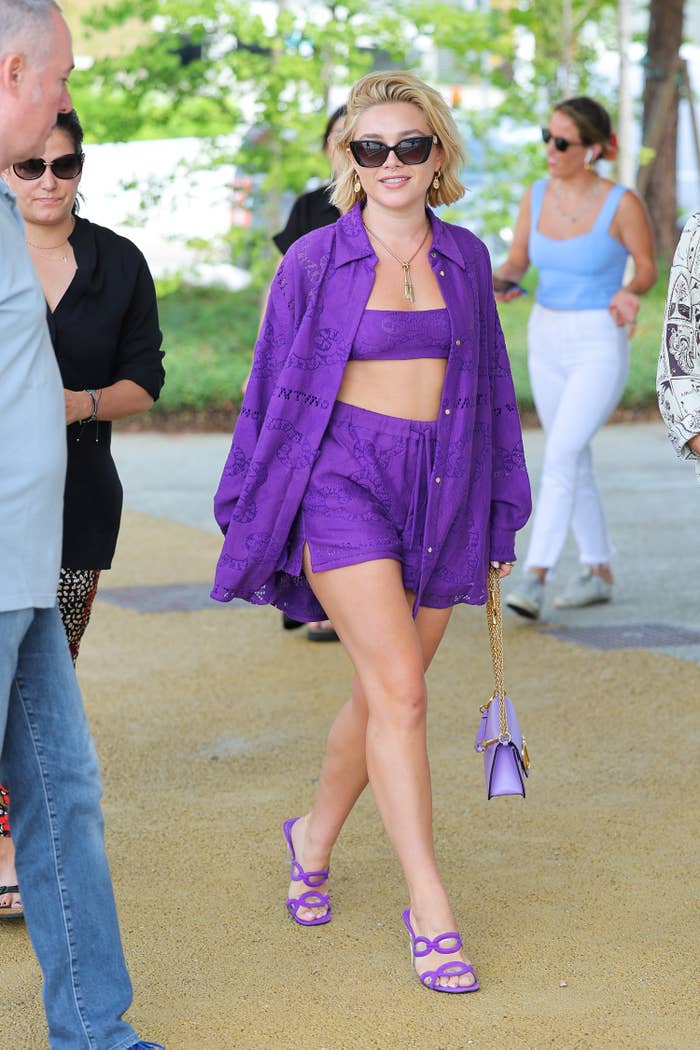 And she wasn't the only one seemingly avoiding Olivia, with her costar Harry Styles also steering clear despite the fact that they were dating at the time.
Harry went on to cause a stir when he was accused of spitting on his fellow Don't Worry Darling actor Chris Pine as he took his seat in the movie theater.
The same Chris appeared to fully dissociate during an earlier interview with Harry, which went viral after Harry said that he enjoyed working on the movie because "it feels like a movie."
In short, the entire event was one big mess and — as a result — endlessly entertaining for everybody who was watching it unfold online over the course of the day.
But after the awkward press conference, even more awkward red carpet, and #spitgate, many of us felt as though the Don't Worry Darling stars had exhausted more than their fair share of celebrity gossip fodder by the time the movie's credits rolled, but Harry actually had one more trick up his sleeve.
Following the movie's standing ovation, Harry didn't leave the theater before kissing his costar Nick Kroll on the lips.
It was completely unknown what prompted the quick smooch, and Nick was visibly taken aback when Harry approached him and instigated the moment.
Still, the actor was more than happy to oblige, and even pulled Harry in for a sweet embrace after the peck.
Harry's actions caused a stir at the time, with some people even accusing the singer of "queerbaiting."
Others joked that he was trying to distract from the tension between Olivia and Florence, kissing Nick to give spectators something else to talk about.
But once Don't Worry Darling was released to the general public, viewers quickly realized that Harry had actually been re-creating a moment from the start of the film — but that added bit of context didn't make the kiss any less special for Nick.
The actor was invited to pay tribute to Harry after he was named one of Entertainment Weekly's Entertainers of the Year earlier this week, and in the piece he reflected on his experience of working with the British star and how their "very public" kiss won him kudos from his family.
Nick also said that it was "one of the most surreal moments" of his life as he compared Harry to Prince Charming and joked that being kissed by the popstar would be considered one of his biggest accomplishments.
Showering praise on Harry, Nick wrote: "It's a weird thing to say, but he made me much cooler with my nieces and nephews (and many, many people) by very publicly kissing me at the Venice Film Festival."
"I want to rewrite the story where Prince Charming kisses a frog," he went on. "I'm the frog, and I become a frog with a little crown on top. It was one of the most surreal moments in my life. That was not planned. We kiss in the first scene of Don't Worry Darling, but nobody had seen it, so it just appeared that Harry Styles had grabbed me for no reason and kissed me."
"No matter what I accomplish in my life, it will probably go somewhere in my obituary: 'Father, comedian, creator, and also someone kissed by Harry Styles,'" Nick concluded. "I gotta say, I ain't mad at it. That's his power."
Back in November, Nick told Vanity Fair that Harry was a "good kisser," and Harry has been just as complimentary of Nick in the past too.