Six years ago, Millie Bobby Brown got her big break after landing the role of Eleven in the Netflix series Stranger Things.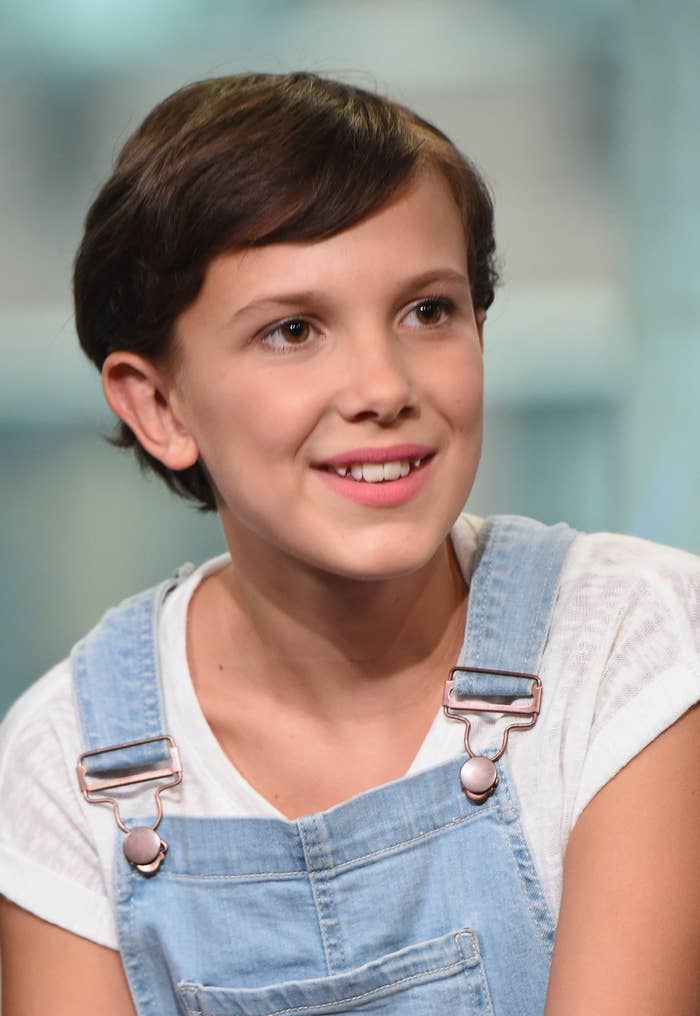 At just 12 years old, she quickly won critical acclaim for her acting talent — even being nominated for Primetime Emmy Awards and Screen Actors Guild Awards.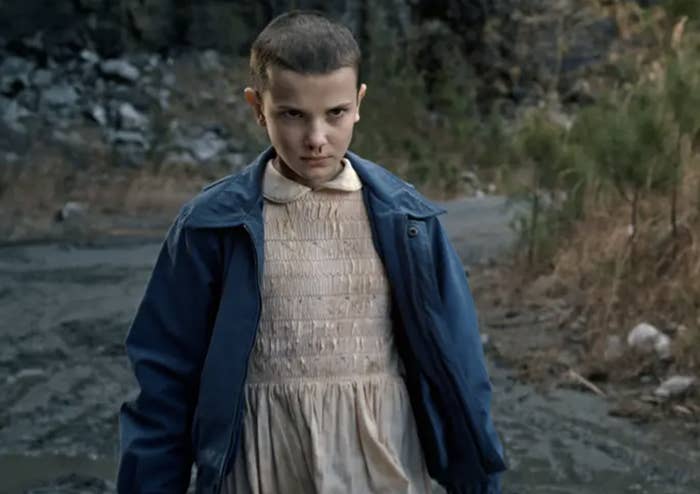 Throughout her childhood in the spotlight, Millie was widely celebrated both in the press and on social media. In 2018 she became the youngest person ever named on Time's 100 most influential people in the world list and was also appointed a UNICEF goodwill ambassador.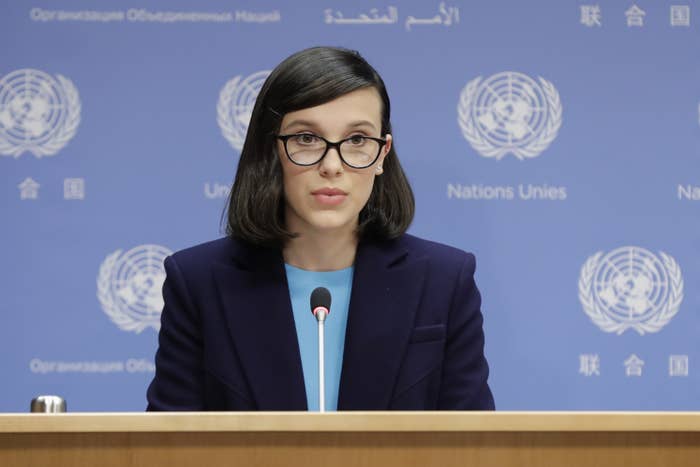 Despite her huge success, when she turned 18 this February, Millie's special day was clouded with sinister undertones that exposed a darker side to child star fame.
In fact, Millie becoming a legal adult sparked an important conversation about how female child stars are treated by the public, with many people expressing their discomfort after countdowns to her 18th began to emerge online.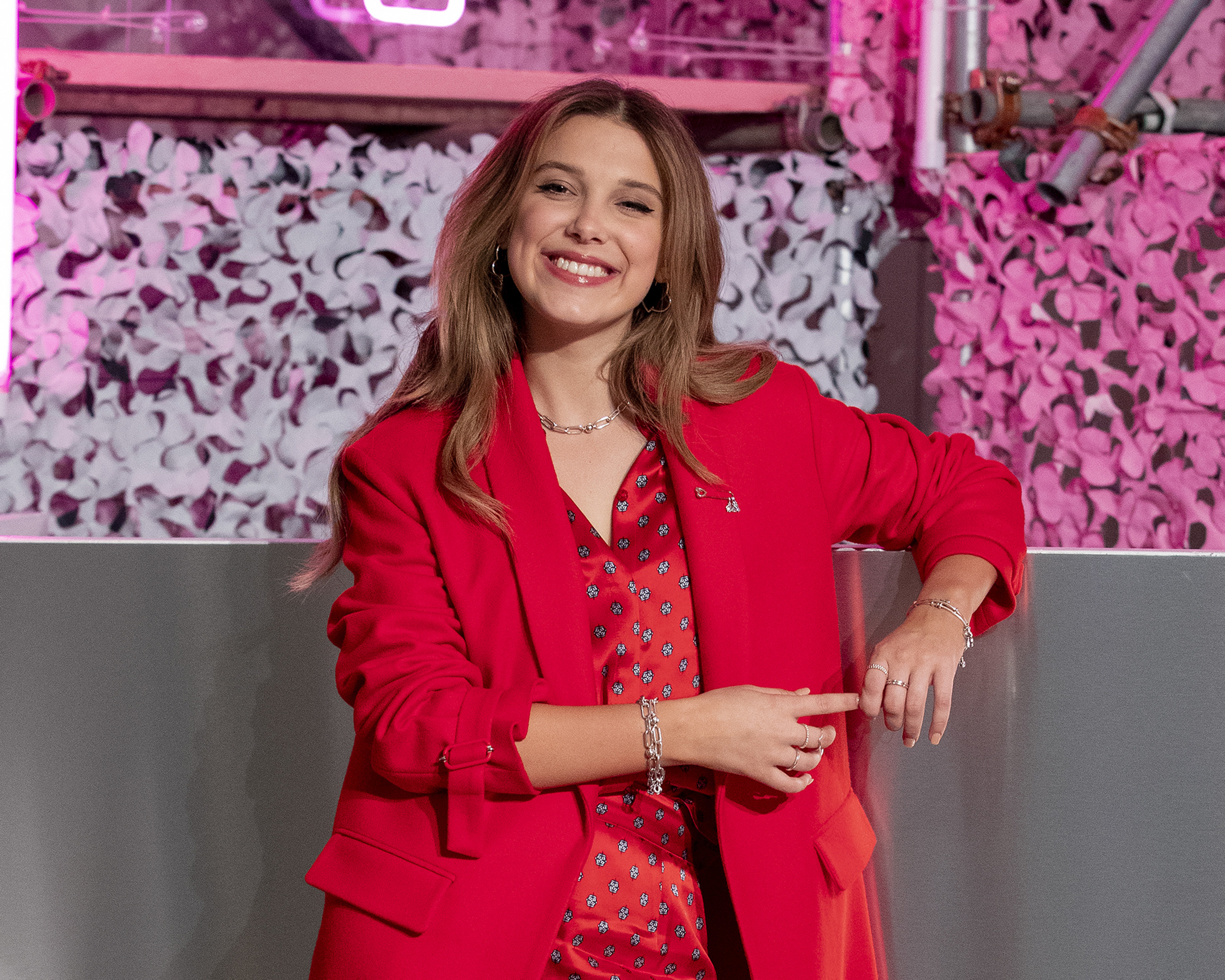 One Reddit forum even had an "NSFW" warning as it teased that it wouldn't open until Millie's 18th birthday. The page had more than 6,000 members before it was banned, and a disturbed Reddit user explained that the purpose of the sub was "to post sexual pictures of her the day she turns 18."
"It's a sub solely dedicated to sexual pictures of Millie, who is currently a minor, until next week but they have a sub prepared already with thousands of subscribers," they went on.
And the photos that Millie posted to Instagram to mark her birthday also highlighted an unsettling public reaction to her age, with the post flooded with sexually explicit comments and lewd emojis from her followers.
The response was a stark reminder of how female child stars have been treated for decades, with Matilda actor Mara Wilson expressing her concern for Millie specifically back in 2017 when she penned an essay for Elle that provided a disturbing insight into her personal experiences of fame.
Mara was just 5 years old when she began landing roles in movies such as Mrs. Doubtfire and Miracle on 34th Street. As she wrote in Elle: "Even before I was out of middle school, I had been featured on foot fetish websites, photoshopped into child porn, and received all kinds of letters and messages online from grown men."
So when Millie began to rise to prominence as a preteen, Mara paid attention to how she was treated, explaining: "I wasn't worried about her. Not at first. It's my nature to worry about child actors. Then Millie Bobby Brown turned 13."
After reading tweets from grown men about Millie now that she was a teenager, Mara said that she "felt sick" and then "furious." "What's really at play here [is] the creepy, inappropriate public inclination to sexualize young girls in the media," she wrote.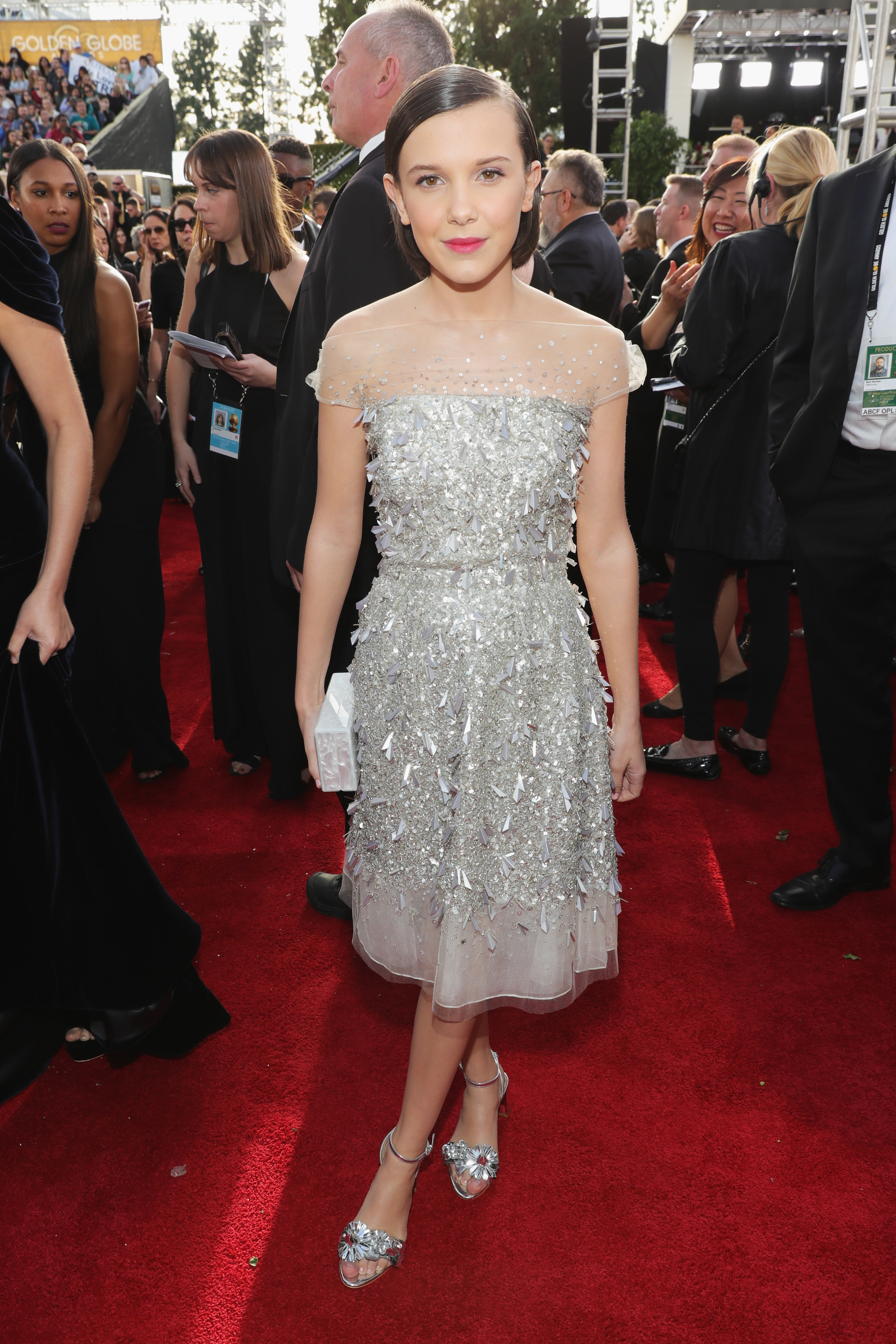 And Millie has now addressed the discourse herself. She opened up about how she has been "dealing with" being sexualized "forever" during an appearance on the Guilty Feminist podcast.
Speaking to cohosts Deborah Frances-White and Susan Wokoma, Millie said that she has "definitely been dealing with [being sexualized] more within the last two weeks of turning 18 — definitely seeing a difference between the way people act and the way that the press and social media have reacted to me coming of age."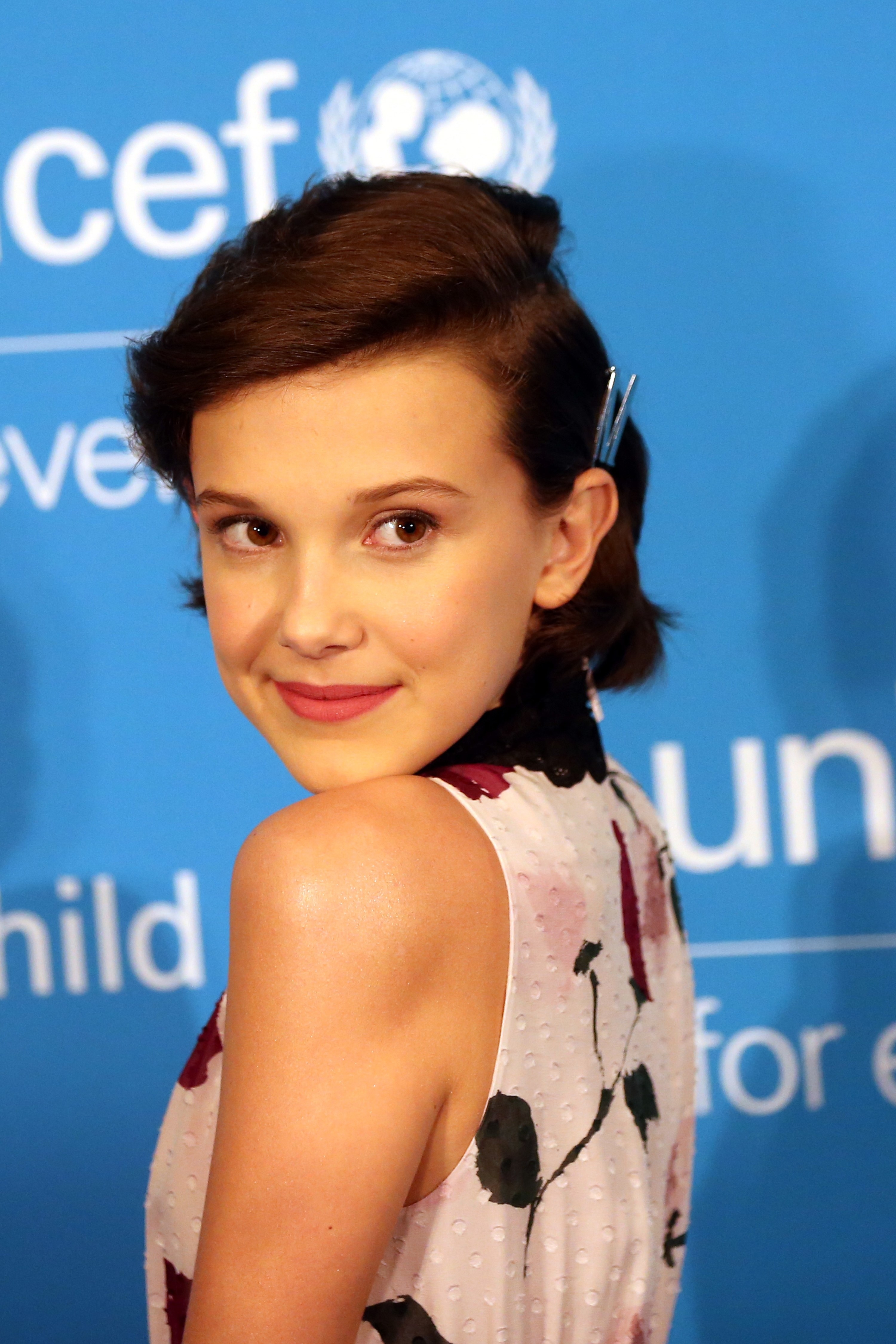 "I believe that shouldn't change anything, but it's gross and it's true," she went on. "It's a very good representation of what's going on in the world and how young girls are sexualized. I have been dealing with that — but I have also been dealing with that forever."
Millie also reflected on what it was like growing up in the spotlight and admitted that it was, at times, "really overwhelming."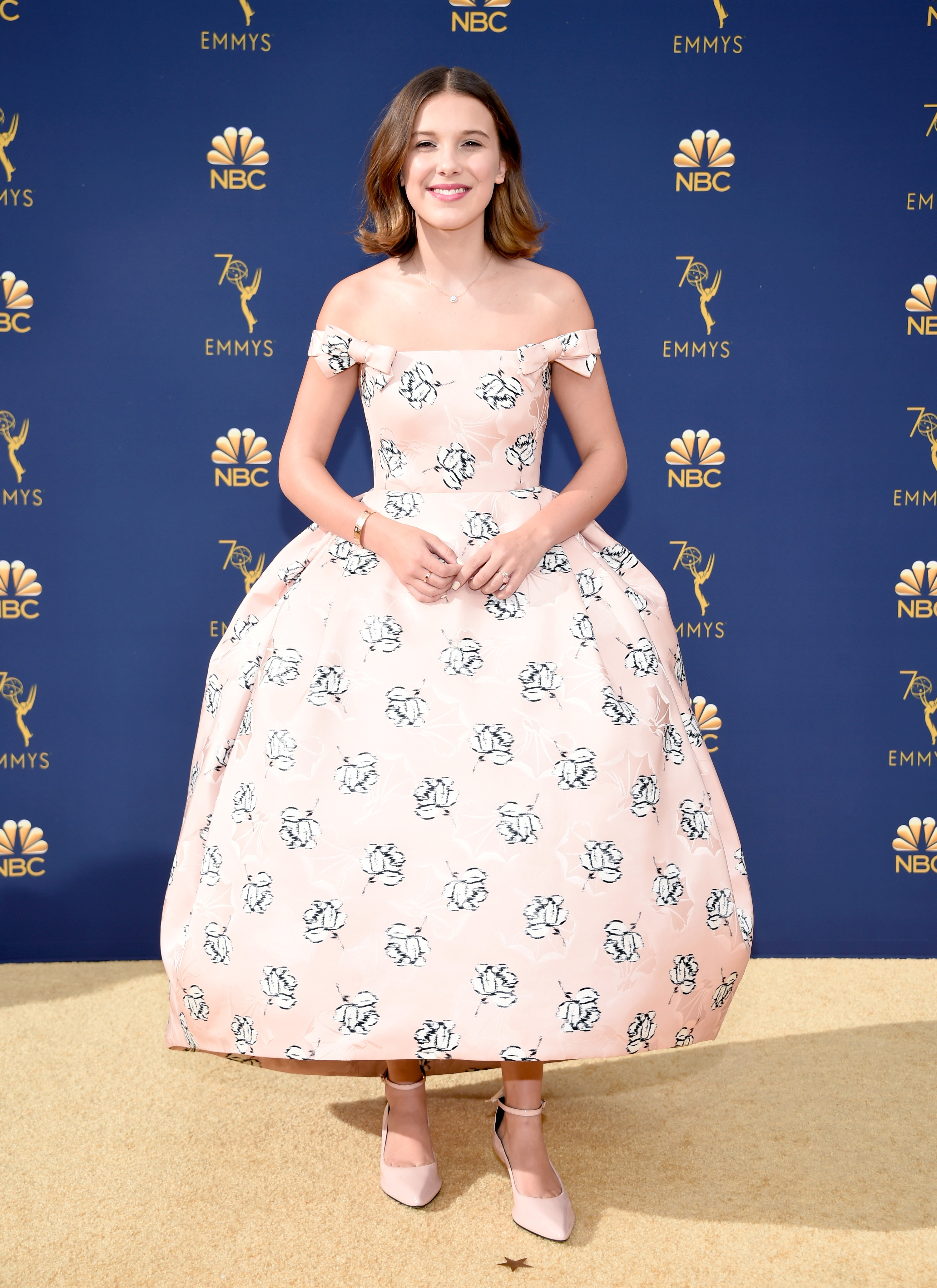 "Any 18-year-old is dealing with navigating being an adult and having relationships and friendships and being liked and trying to fit in," she said. "It's all a lot, and you're trying to find yourself while doing that. The only difference is that, obviously, I'm doing that in the public eye, so it can be really overwhelming."
The actor made a specific reference to a time when she was "crucified" by the media at the age of 16 because she wore a slightly low-cut outfit to an awards show. "I thought, My, is this really what we're talking about?" she said. "We should be talking about the incredible people that were there at the award show."
Millie's comments come just days after Cole Sprouse spoke openly about the "trauma" of being a child star and acknowledged that he and his twin brother, Dylan Sprouse, could not compare their own experiences to what their female counterparts went through.
The twins began sharing roles in TV shows, movies, and commercials when they were just 8 months old, with one of their standout performances opposite Adam Sandler in the 1999 movie Big Daddy.
In 2005, they landed their own Disney Channel original series, The Suite Life of Zack and Cody, at the age of 13.
Speaking to the New York Times earlier this month, Cole said that he is "violently defensive" of young women who shot to fame on the same channel and are mocked in the media.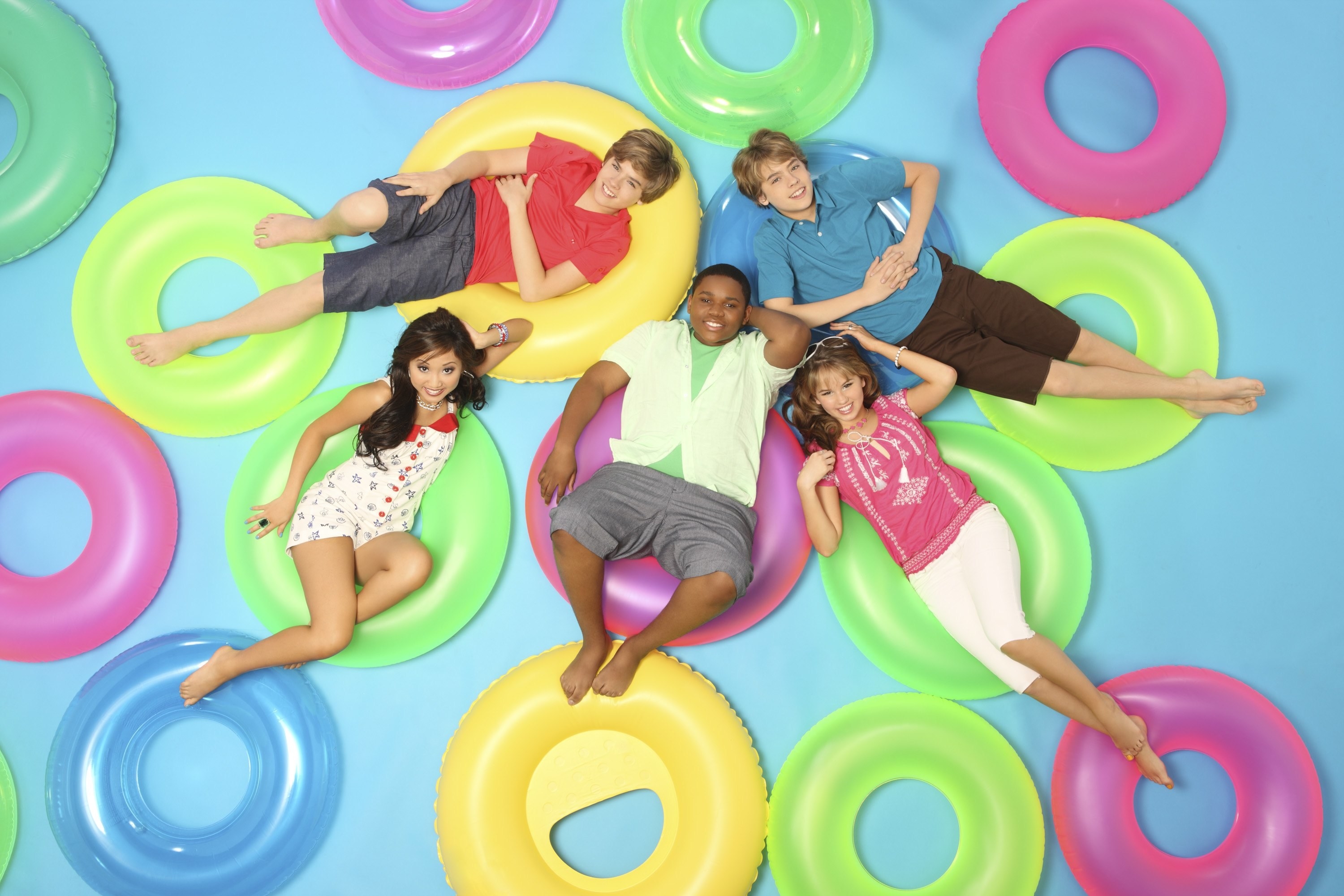 He said: "My brother and I used to get quite a bit of, 'Oh, you made it out! Oh, you're unscathed!' No. The young women on the channel we were on [Disney Channel] were so heavily sexualized from such an earlier age than my brother and I that there's absolutely no way that we could compare our experiences."
Addressing the narrative of former child stars going off the rails as teenagers, Cole added: "Every single person going through that trauma has a unique experience. When we talk about child stars going nuts, what we're not actually talking about is how fame is a trauma."
"So I'm violently defensive against people who mock some of the young women who were on the channel when I was younger because I don't feel like it adequately comprehends the humanity of that experience and what it takes to recover," he said.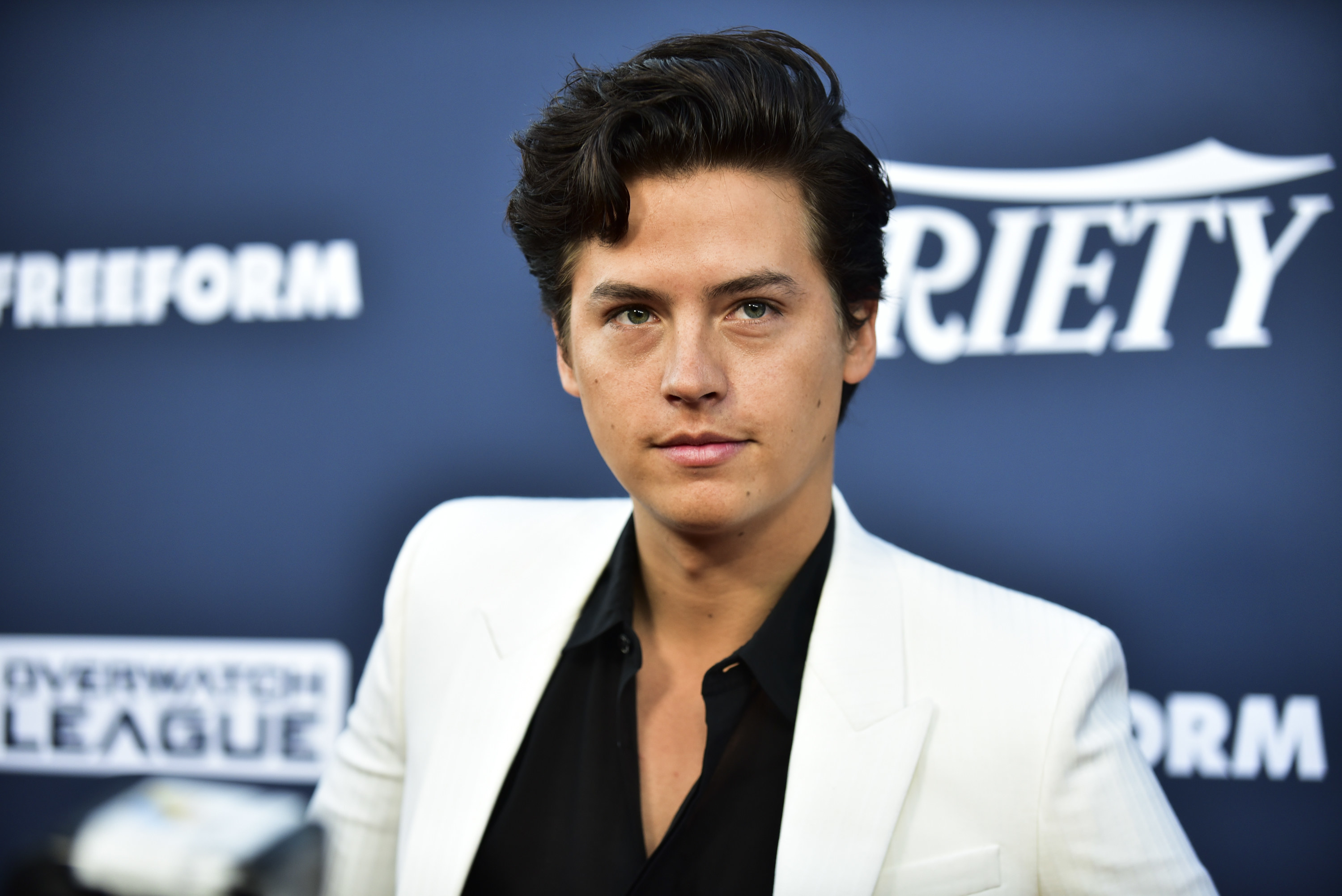 Natalie Portman is another former child star to have spoken out about growing up in the spotlight, even referencing a countdown to her 18th birthday similar to Millie's.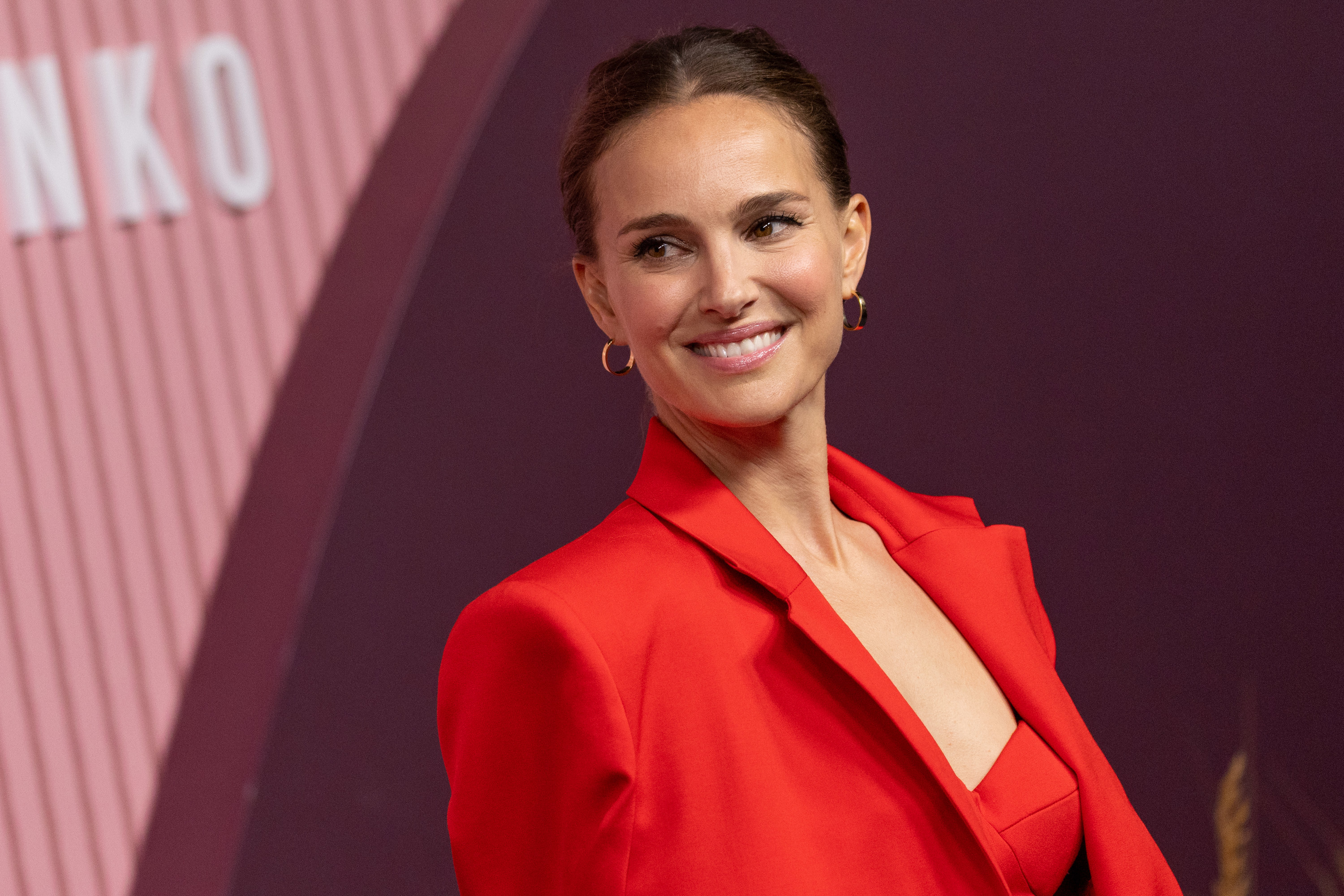 The actor was 12 years old when she landed her breakout role in the hit movie Léon: The Professional, and said at a 2018 Women's March: "A countdown was started on my local radio show to my 18th birthday — euphemistically the date that I would be legal to sleep with. Movie reviewers talked about my budding breasts in reviews."
"I understood very quickly, even as a 13-year-old, that if I were to express myself sexually I would feel unsafe and that men would feel entitled to discuss and objectify my body to my great discomfort," she added.
And Emma Watson addressed the predatory treatment that she suffered, while speaking at a 2016 HeForShe news conference.
Emma landed the role of Hermione Granger in the Harry Potter movie franchise back in 2001, when she was 10 years old.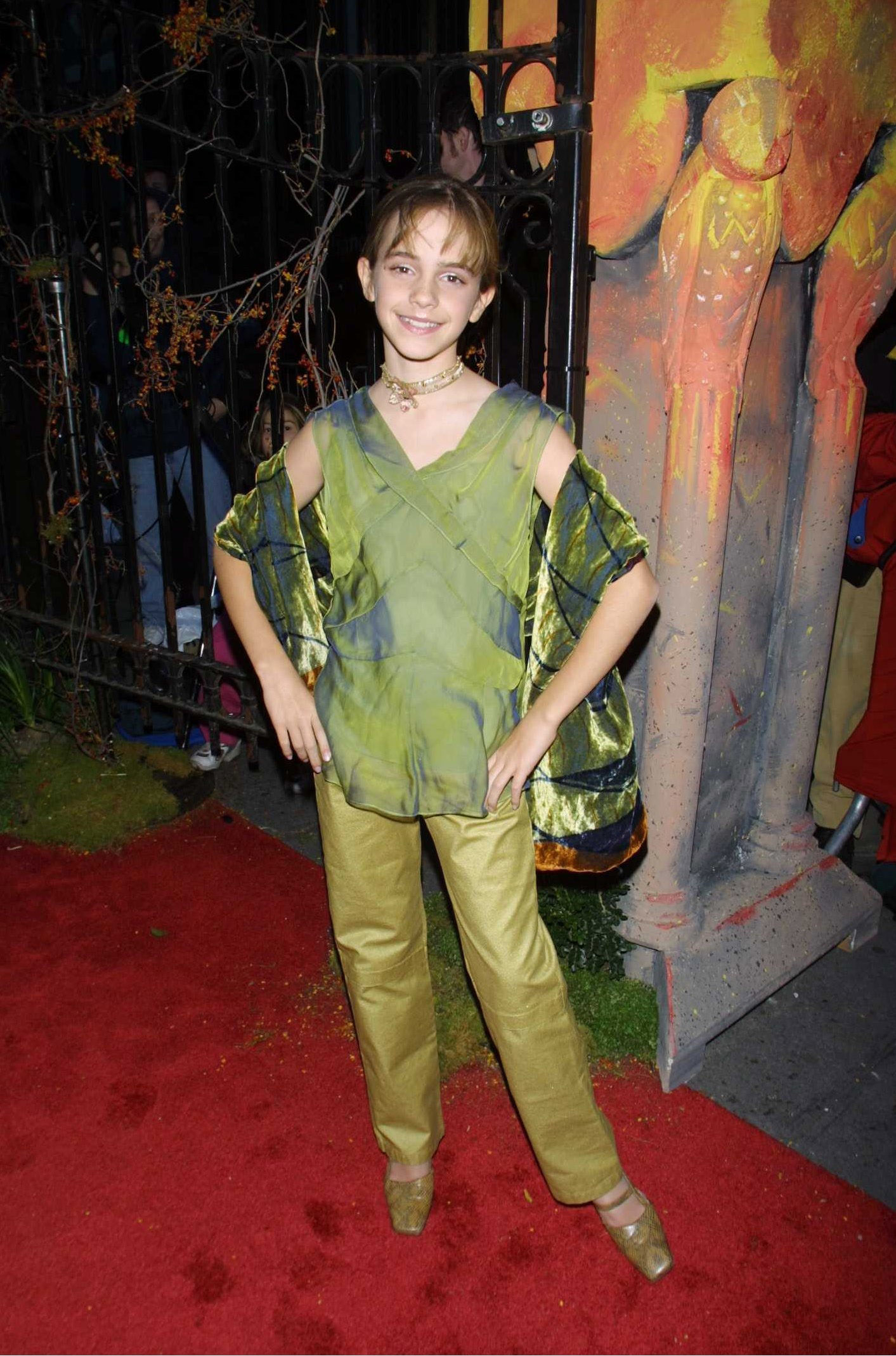 "I remember on my 18th birthday I came out of my birthday party and photographers laid down on the pavement and took photographs up my skirt, which were then published on the front of the English tabloid [newspapers] the next morning," she said. "If they had published the photographs 24 hours earlier they would have been illegal, but because I had just turned 18 they were legal."
And her former costar, Daniel Radcliffe, echoed Cole's comments as he called out the differing treatment that he and Emma received as child actors in the past.
Back in 2014, Daniel referenced the way he was repeatedly branded an "unconventional romantic lead" when his movie What If came out, and told AP: "Eventually I got bored of hearing that and kind of picked someone up on it, so I was like 'What about me is unconventional, exactly? Like, tell me.'"
"And she said, 'Well, I think it's probably the fact that you know, we associated you with playing Harry, the young boy wizard,'" he added. "My immediate response to that was: 'Well, the male population had no problem sexualizing Emma Watson immediately.'"