It's fair to say that Megan Fox and Machine Gun Kelly aren't exactly known for privacy when it comes to their relationship.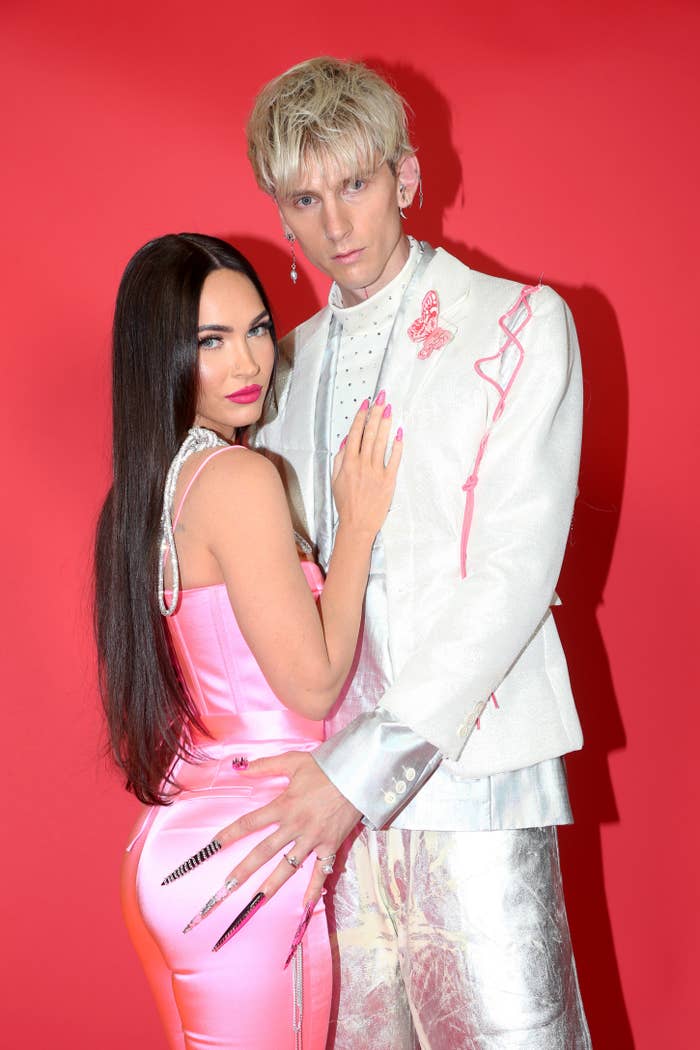 In fact, the couple — who announced their engagement in January — are as famed for their TMIs as their PDAs, with Megan recently sharing a screenshot of a text conversation she'd had with her stylist, Maeve, that exposed her and MGK's sex life.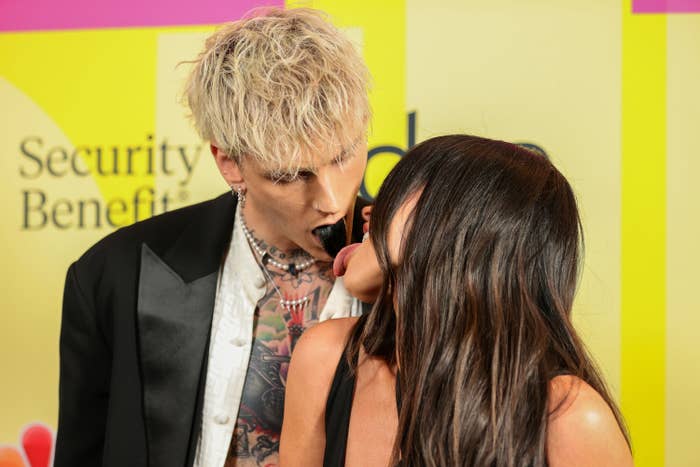 In the exchange, Megan asked Maeve if the jumpsuit she was wearing was expensive because she had "cut a hole in the crotch so [she and MGK] could have sex."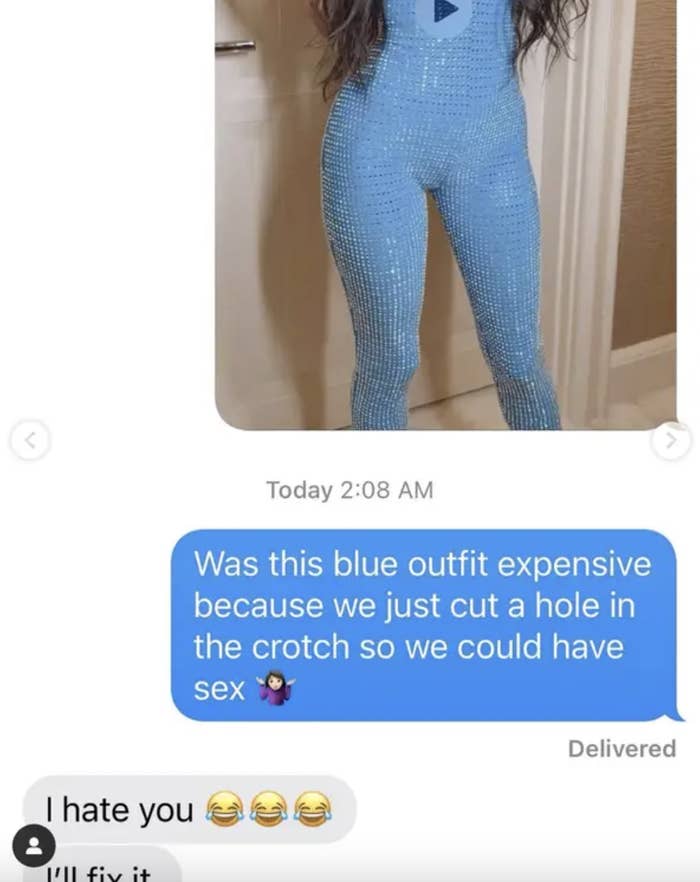 Maeve didn't seem surprised by the NSFW message, simply replying, "I hate you," with a string of crying with laughing-crying emojis before promising to fix the outfit.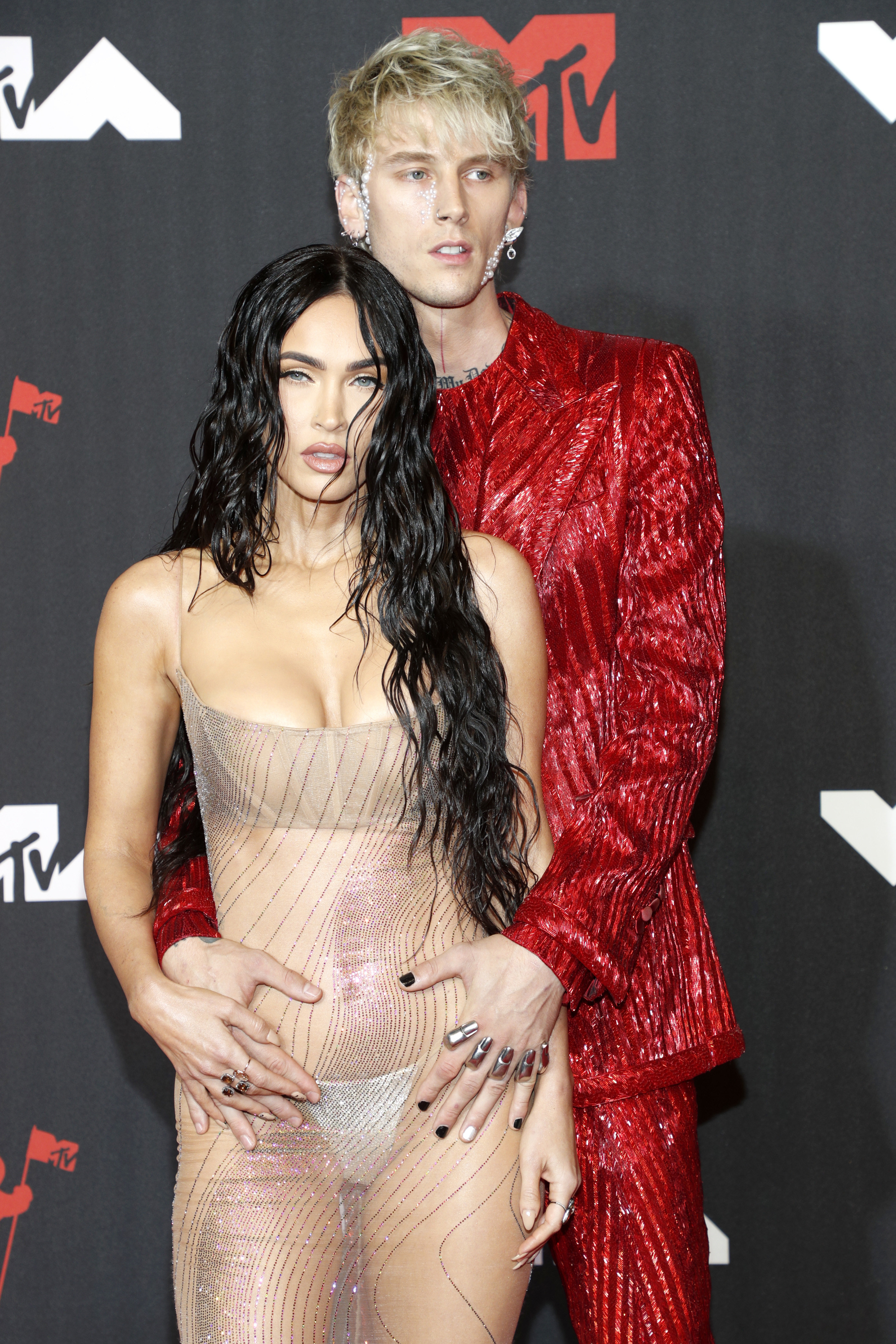 The unconventional jewelry is made out of their birthstones, with the jewels placed on a "band of thorns" that is embedded with sharp spikes.
MGK told Vogue that the ring was designed to hurt if Megan tried to take it off, adding, "Love is pain."
At the time, people expressed concern that the design was "possessive" and "controlling" and argued that MGK's accompanying comment about love being pain "normalized" abusive relationships.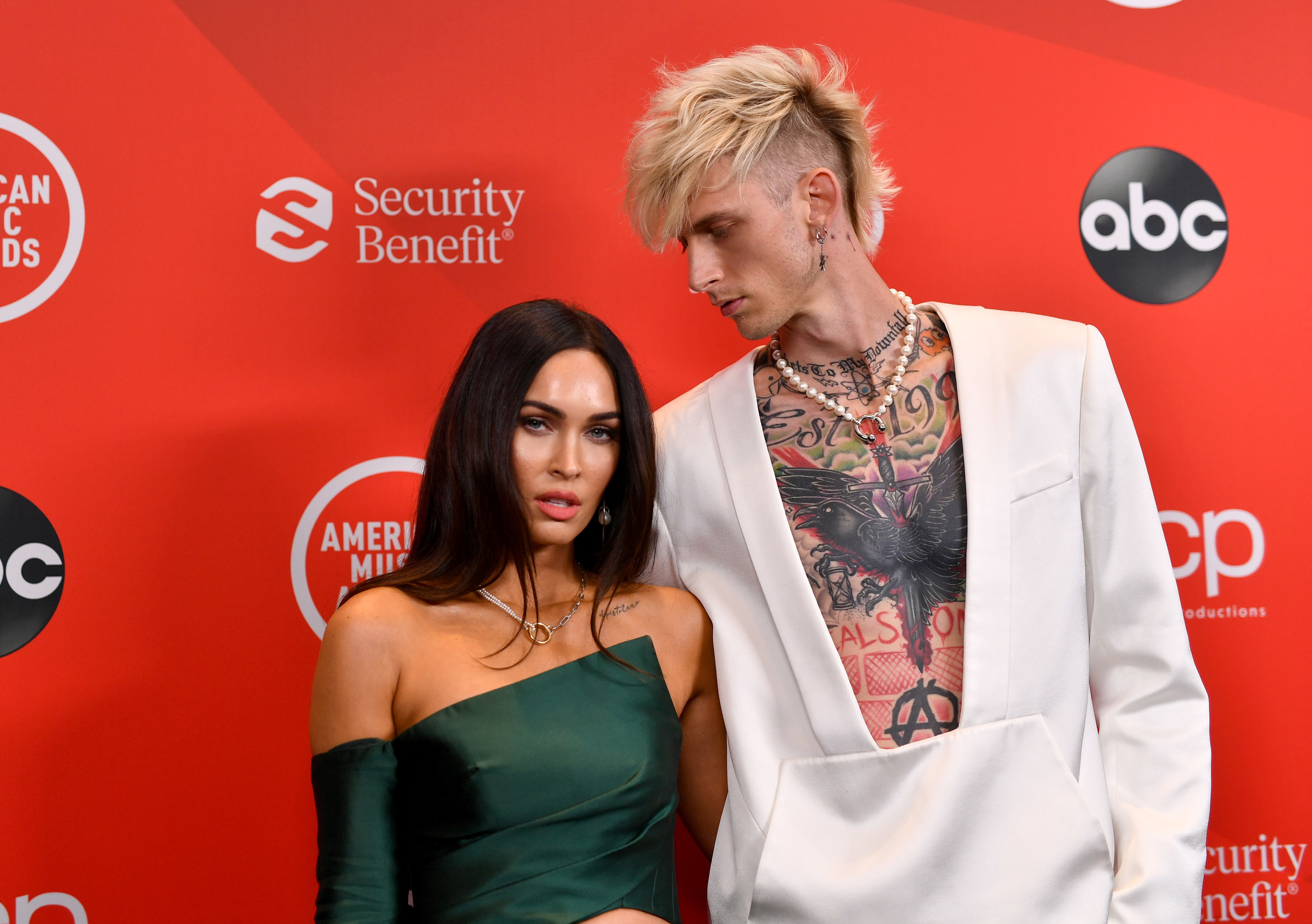 But Megan spoke openly about the public reaction to her and MGK's relationship in April, telling Glamour that their dynamic had triggered an unfair perception of her feminism and sexuality.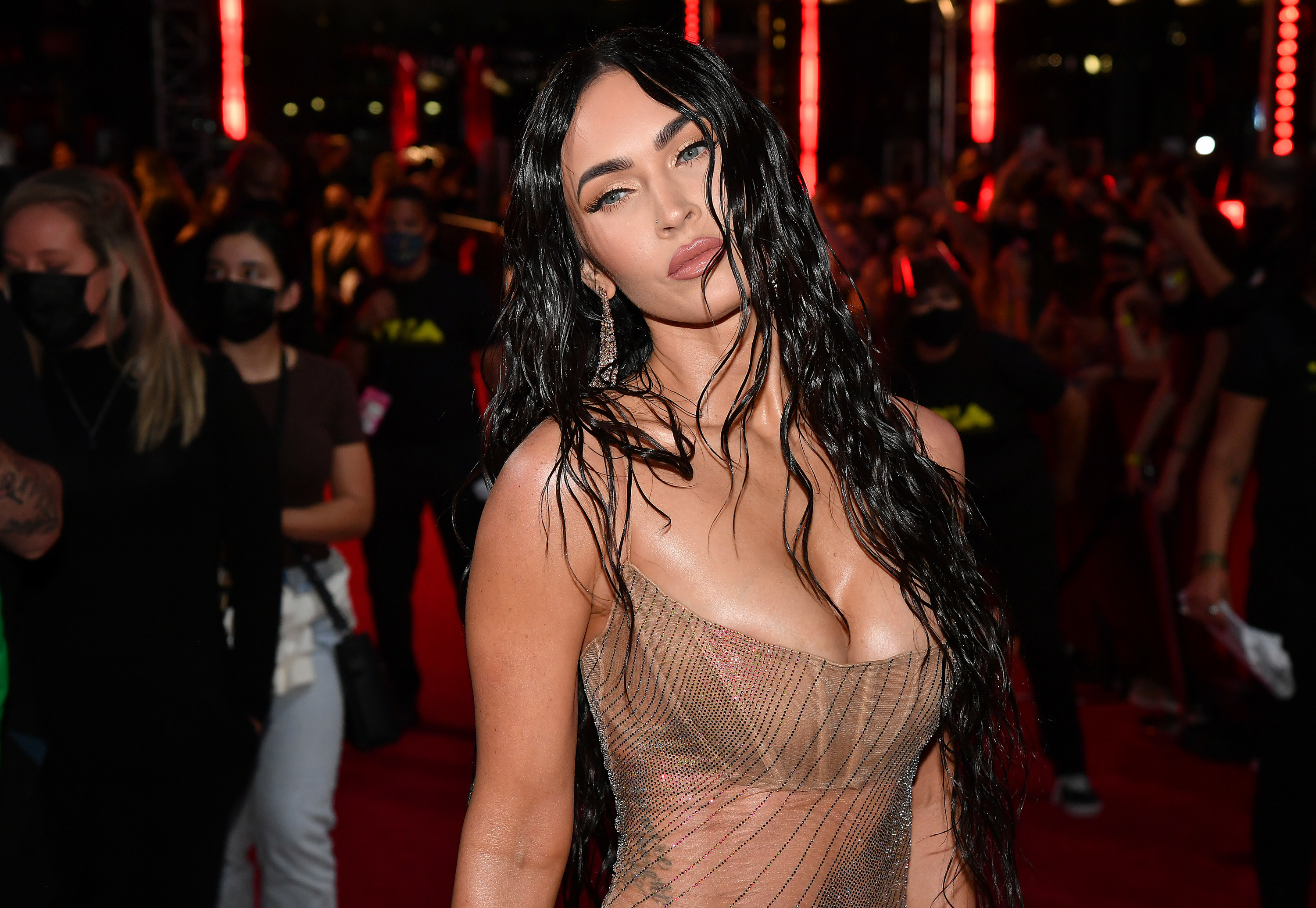 In fact, she said that it was "bizarre" to be "judged" for being in a BDSM relationship, adding, "Is that OK with you? Because that's what I want."
"I shouldn't be outcast from the feminist community, because that is something that I prefer for myself," Megan continued. "I feel sexual power in that way, by experiencing it that way."
Megan went on to reference her and MGK's viral moment on the MTV VMA's red carpet last year as she added: "I was being celebrated as being a feminist until I had the nerve to call my boyfriend 'Daddy,' and a lot of people got upset about that, which I think is a funny conversation to actually have because that goes into allowing women to be…women."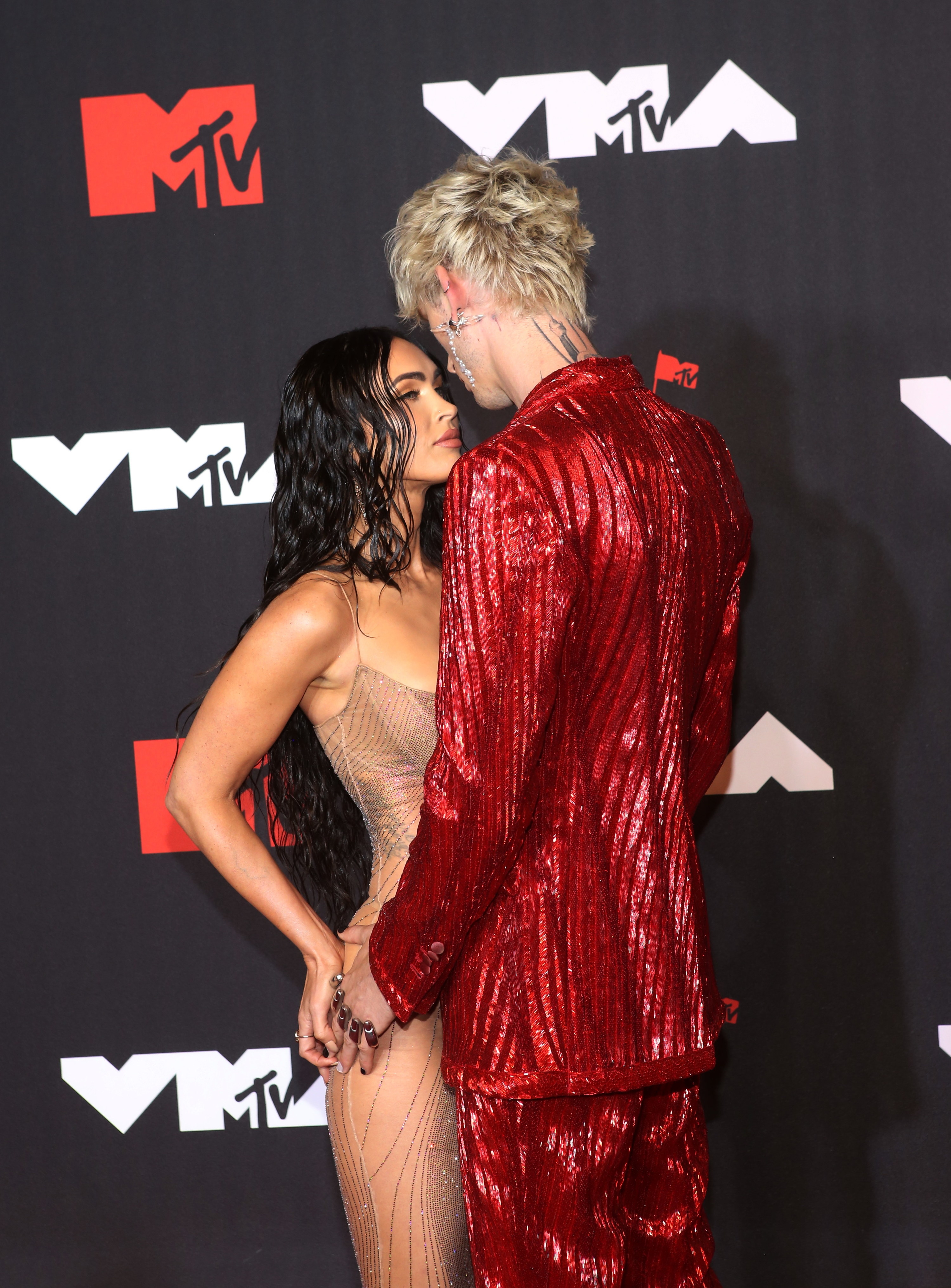 Elsewhere, Megan and MGK raised eyebrows when they said that they celebrated their engagement by drinking each other's blood. Megan later explained: "We do consume each other's blood on occasion for ritual purposes only."
Elaborating on their "rituals," she told Glamour: "When I do it, it's a passage or it is used for a reason. And it is controlled where it's like, 'Let's shed a few drops of blood and each drink it.'"
"He's much more haphazard and hectic and chaotic," she said of MGK. "He's willing to just cut his chest open with broken glass and be like, 'Take my soul.'"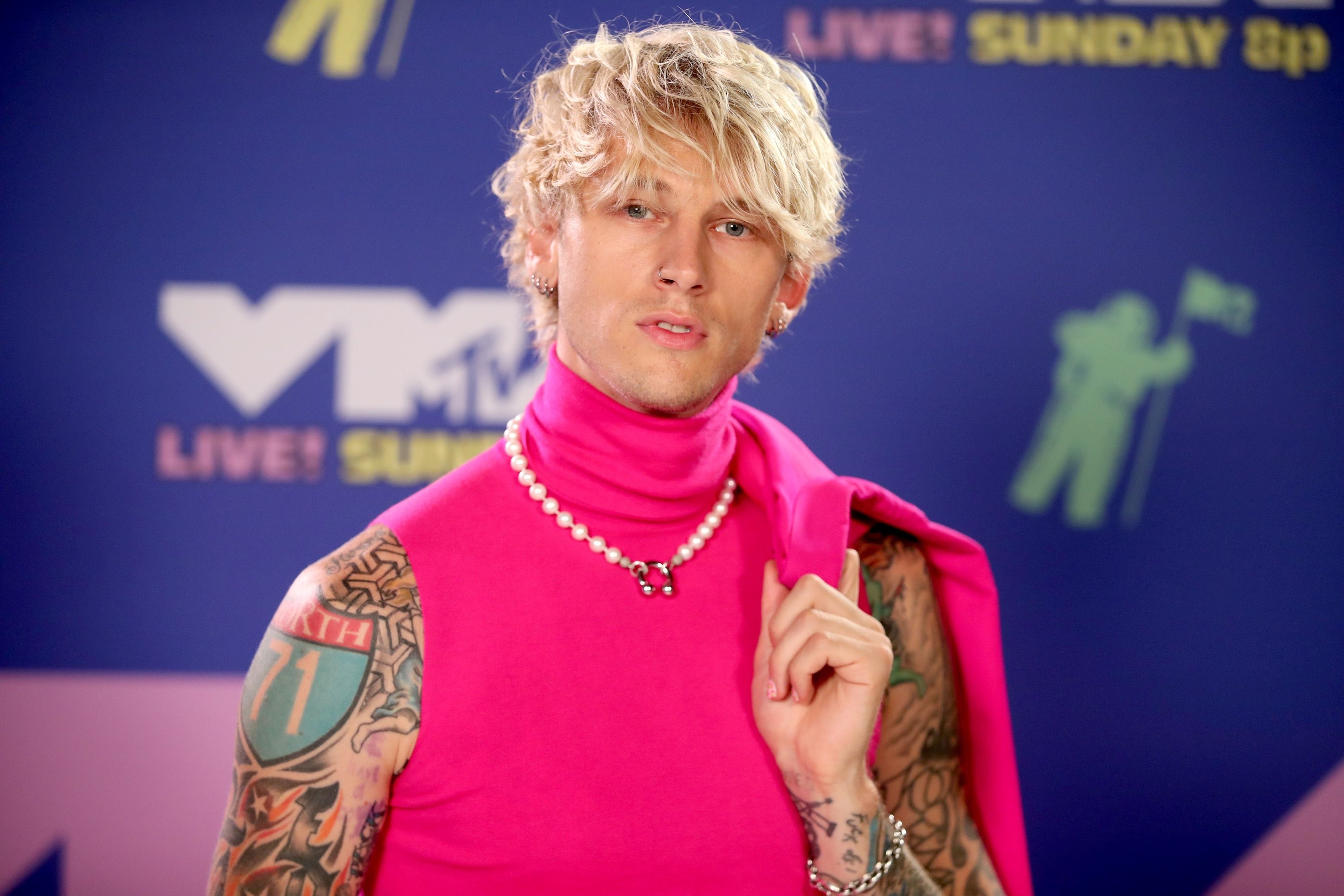 And in a new interview, Megan has now admitted that she wasted no time when it came to getting "deep" with MGK as she reflected on the "great" questions she asked him incredibly early on in their relationship in a bid to understand him better.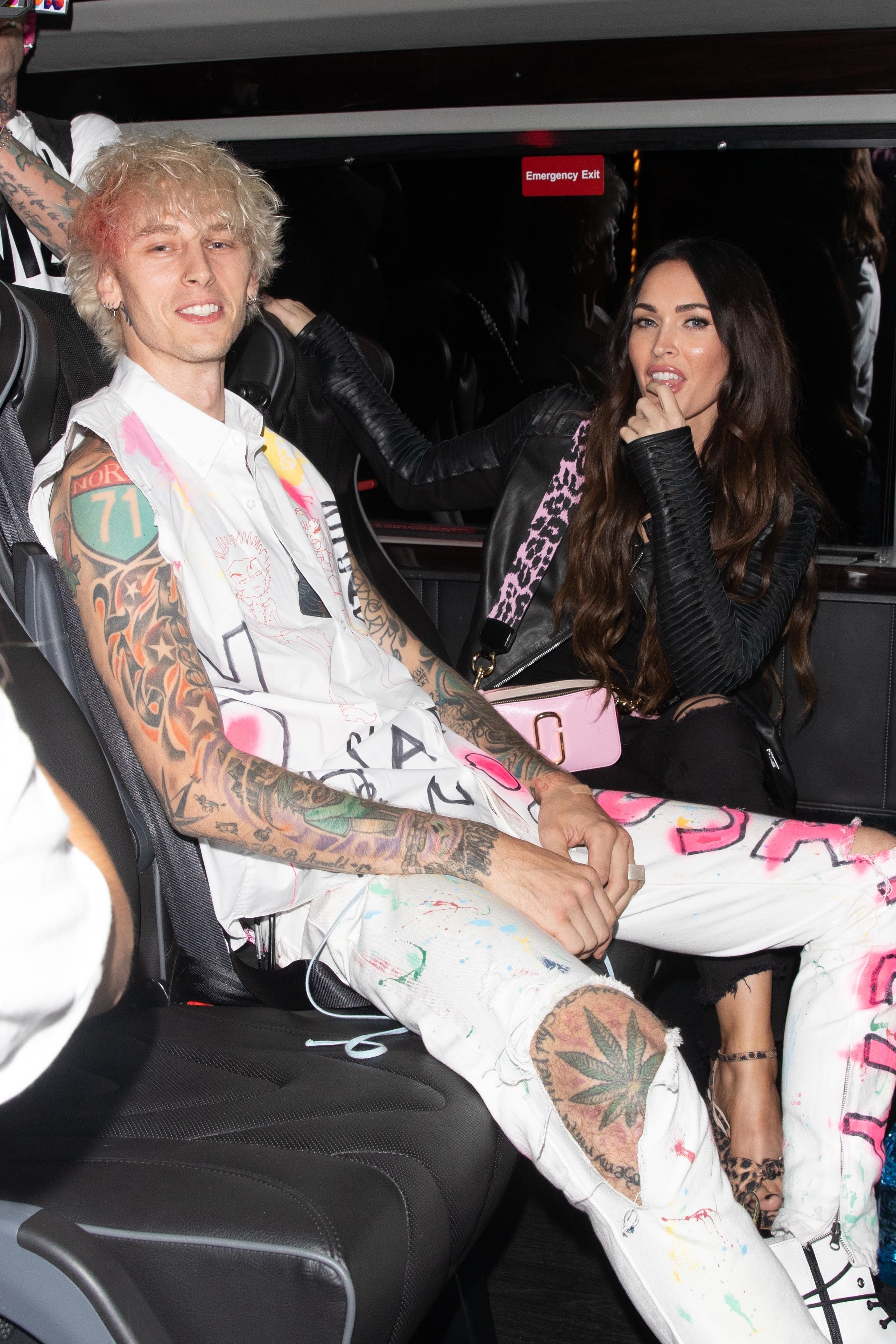 In fact, one of the first questions that Megan asked MGK when they started dating in 2020 was whether he was breastfed as a child.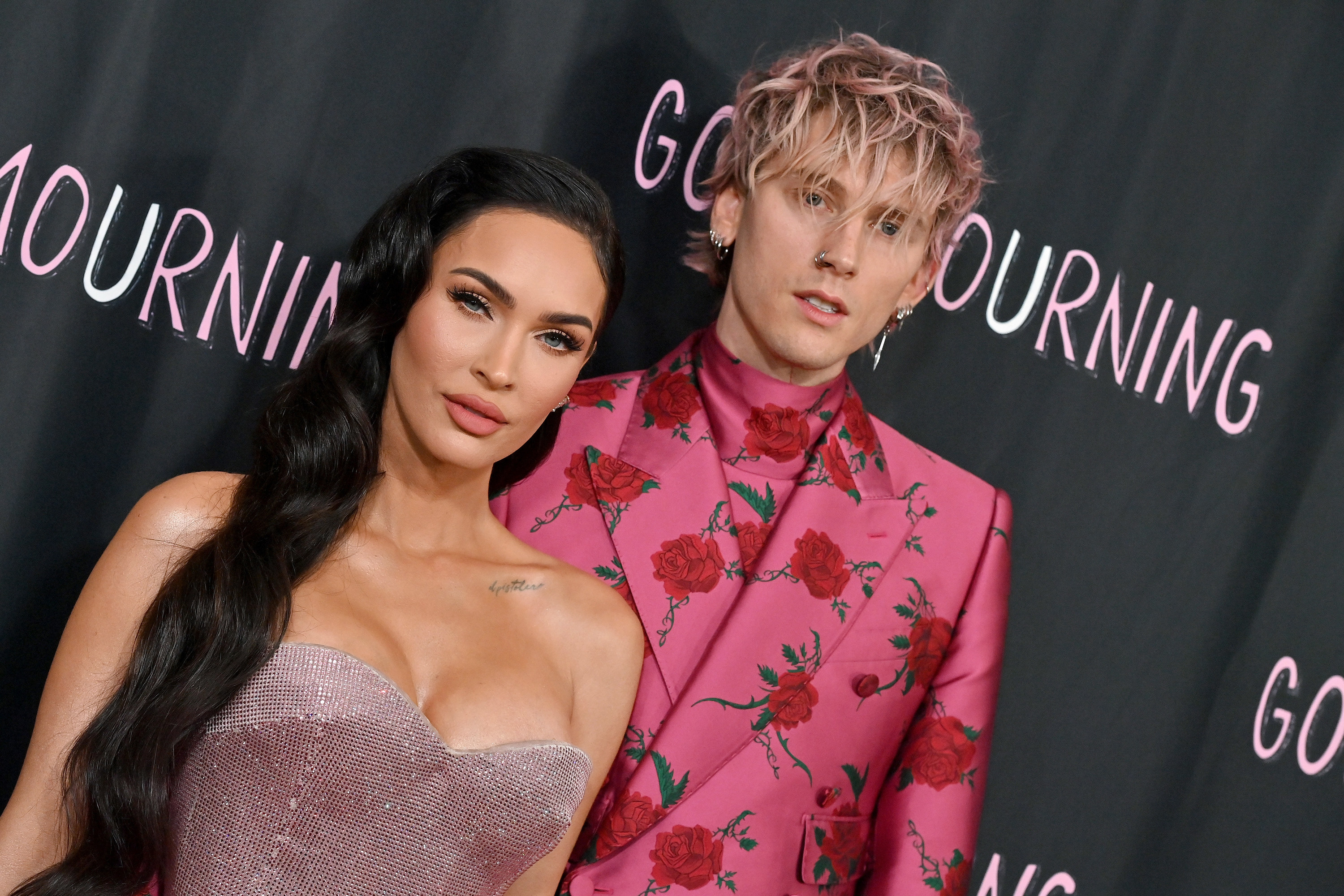 "I just asked him: 'Were you breastfed by your mother?' It was a great question because it has a lot to do with your psychology and your temperament," she explained. "So I ask things like that. I like to go in deep right away!"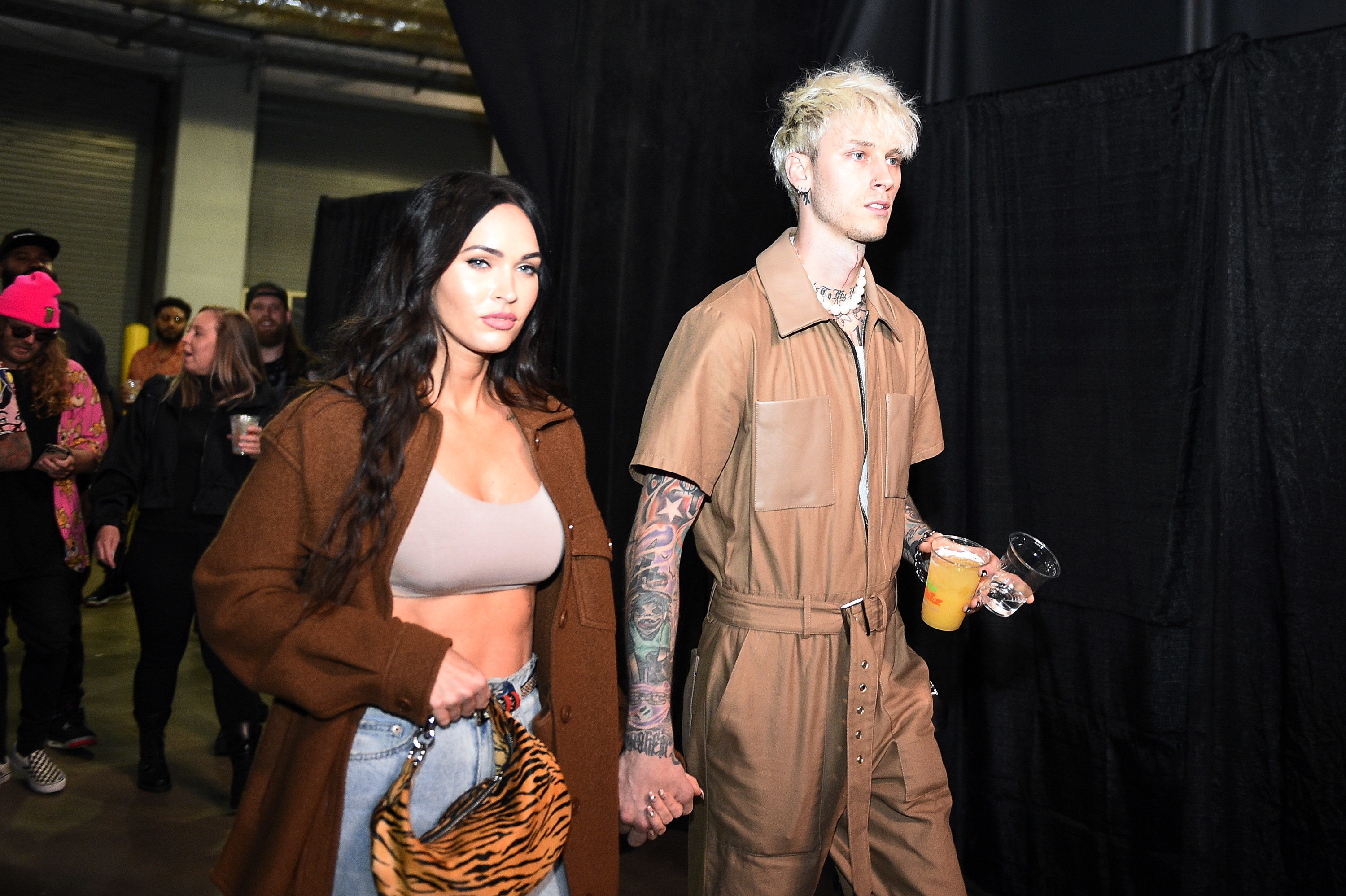 And it's not just romantic partners that Megan likes to know everything about, with the star going on to add that she knows everything about all of the people in her life.
Speaking to E! News at the red carpet for MGK's new Hulu documentary, Life in Pink, Megan said: "If you know me and I know you, it's impossible for me to not know almost everything about you."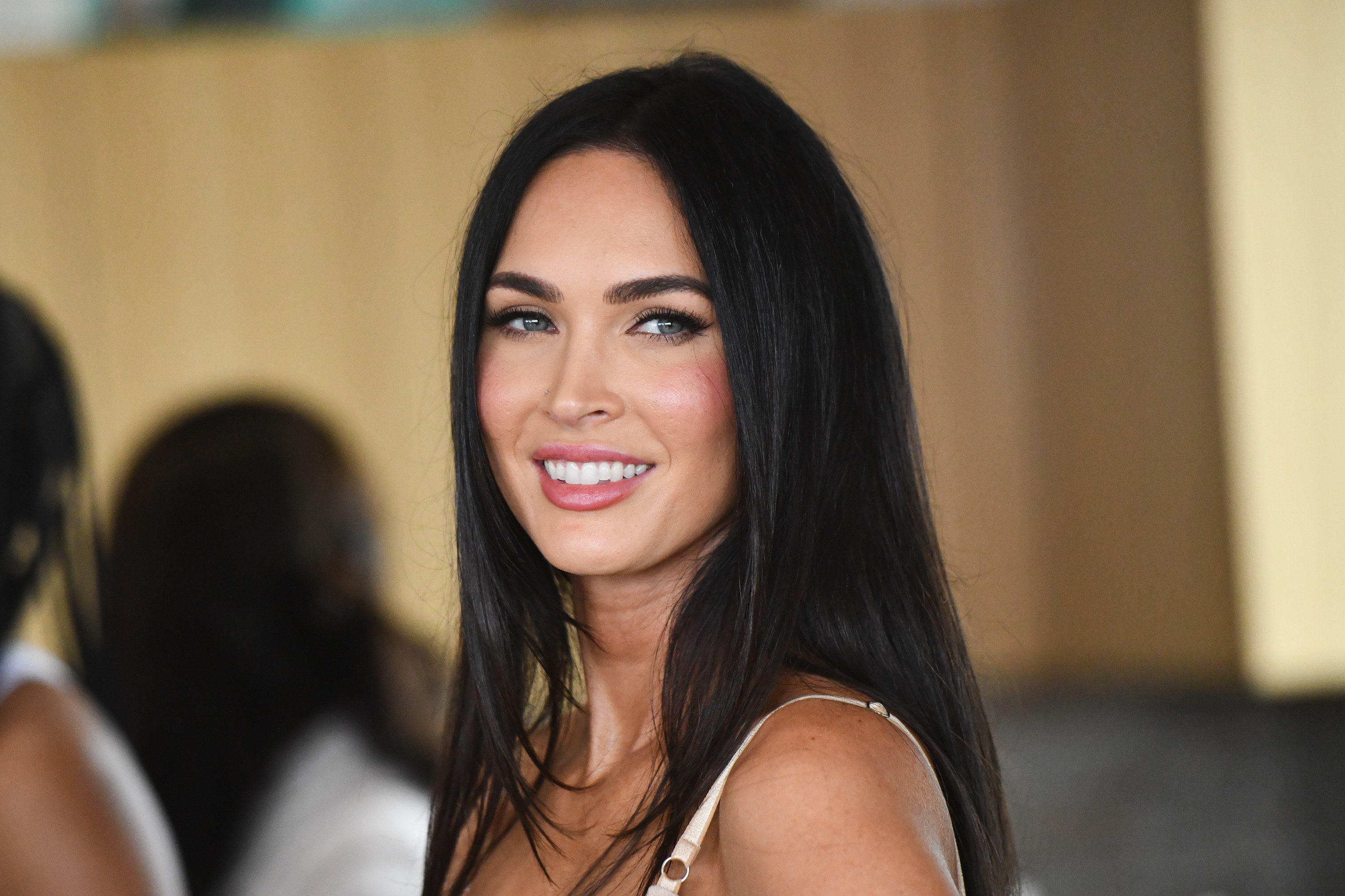 Which makes sense, as Megan previously wowed fans when she breezed through a couple's quiz with MGK for British GQ in October.
Viewers were impressed as the actor managed to effortlessly answer questions about MGK's shoe size, coffee order, astrology sign, and favorite comic books.
Even MGK was blown away by her knowledge, saying in response: "If you were my Jeopardy partner you would honestly win every single category. You are an almanac, encyclopedia, and dictionary all in one."
Meanwhile, Megan also cleared up speculation that she and MGK are secretly married after he referred to her as his "wife" at the Billboard Music Awards in May.
"No, we are definitely not married," she confirmed. "It's going to be enormous when we do."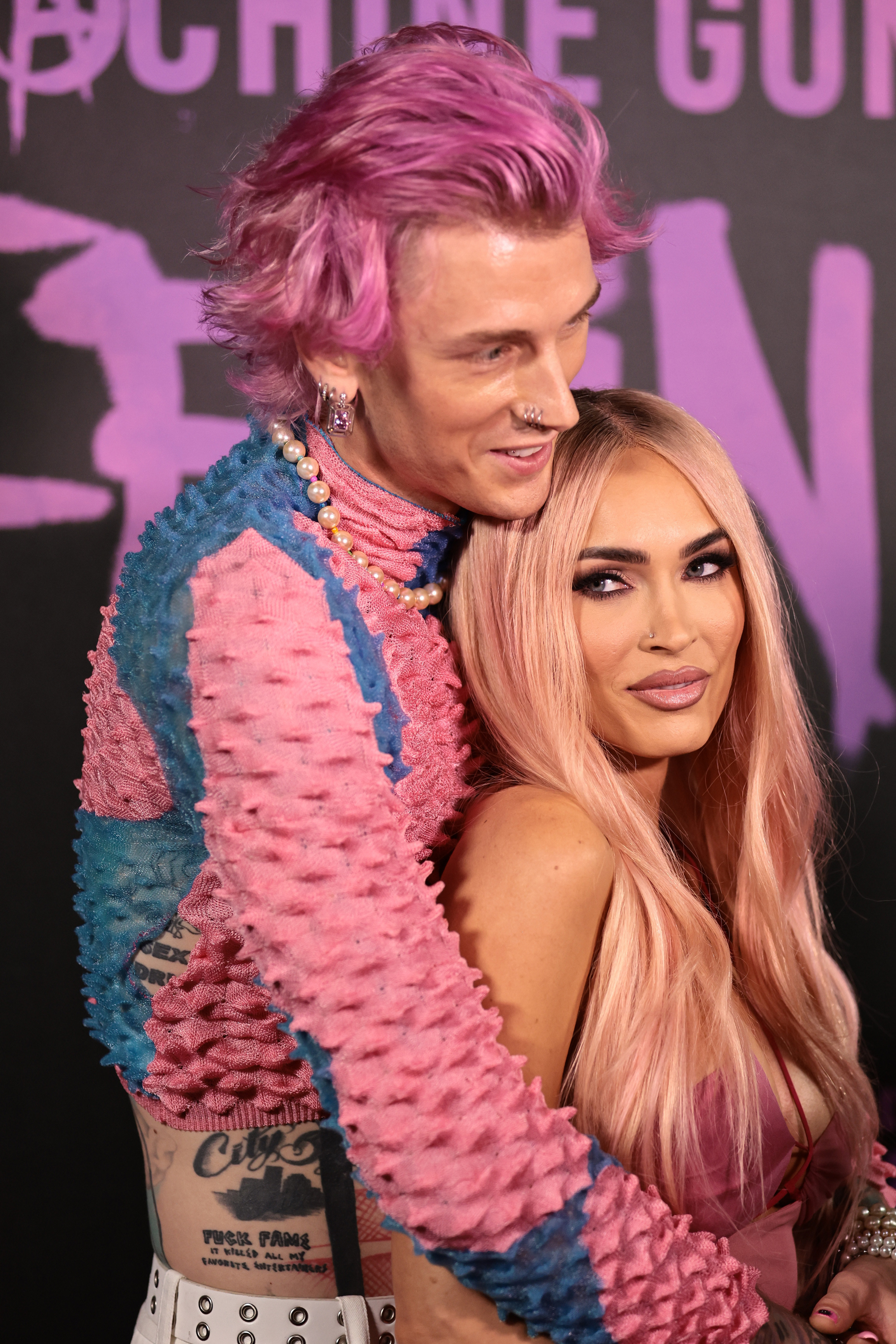 Suffice to say, nobody would expect anything less.