On Friday, Lizzo delighted fans with the release of the new single "Grrrls," the latest offering from her upcoming fourth studio album, Special.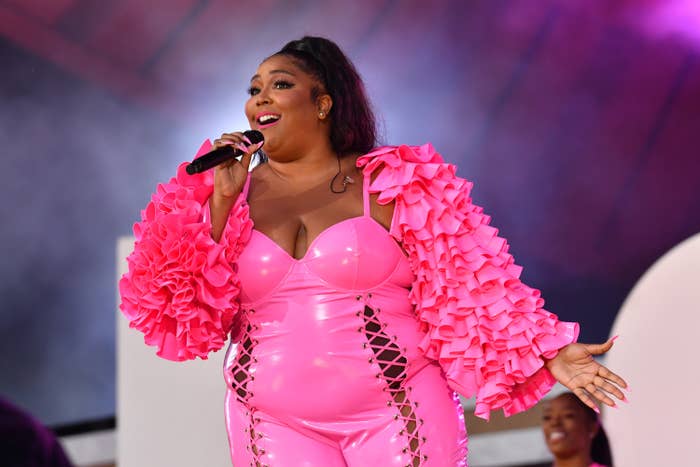 But the song didn't get the reaction that she'd hoped for, and over the weekend, it began to trend on TikTok as users criticized the singer for her controversial lyrics.
"Hold my bag, bitch / Hold my bag / Do you see this shit? / I'mma spaz," the song begins, with the use of the word "spaz" prompting backlash from listeners.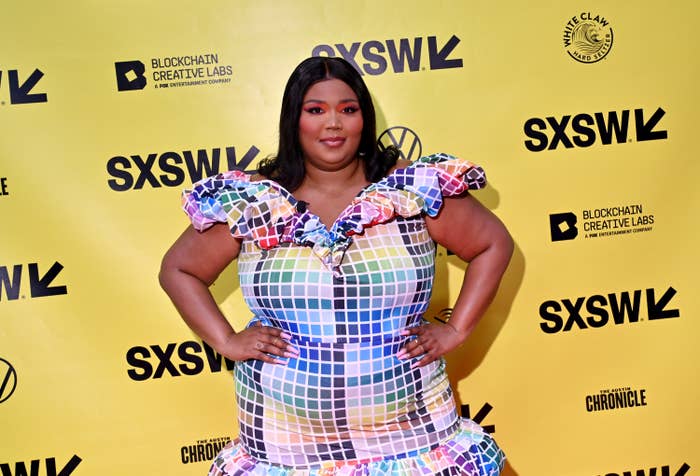 In North America, the term is defined as a verb that means to "lose physical or emotional control," but in the United Kingdom and other parts of the world, it is considered to be an incredibly offensive slur against people with disabilities.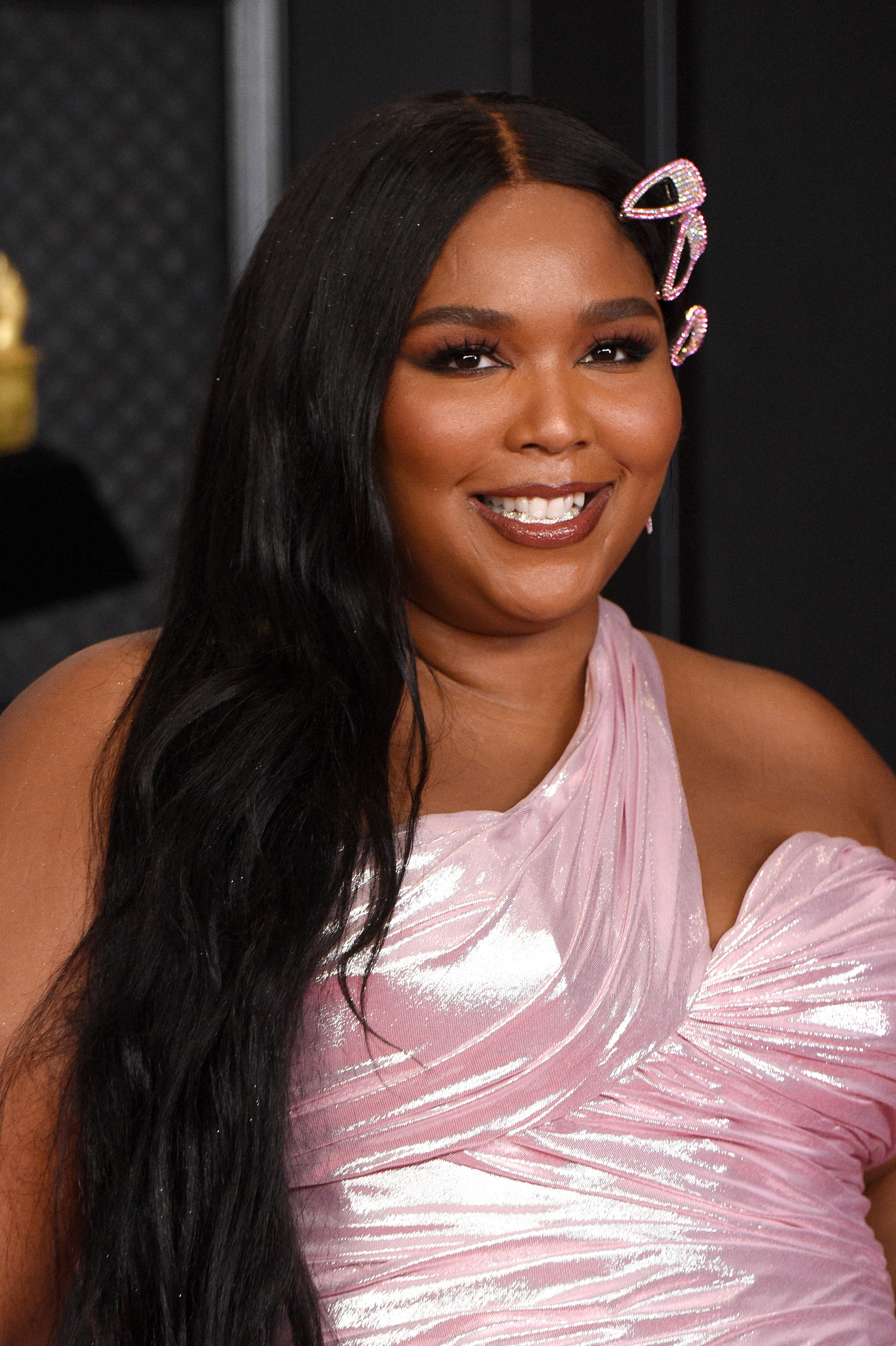 On Twitter, people called for the singer to apologize for her lyrics and remove the word from her single. "@lizzo please re-release 'Grrrls' without the ableist slur," one fan tweeted. "That word is not kind to disabled people. Your music is global and you have a voice folks listen to. We are trusting and asking you to release it without the slur."
Another wrote: "I'm disappointed in @lizzo for using the word "sp@z" in her new song 'Grrrls.' There's no excuse for using an ableist insult in a song in 2022. As someone who champions women, plus size people and others whom society treats poorly, Lizzo preaches inclusivity and should do better."
"Hey @lizzo my disability Cerebral Palsy is literally classified as Spastic Diplegia (where spasticity refers to unending painful tightness in my legs) your new song makes me pretty angry + sad," one more added. "'Spaz' doesn't mean freaked out or crazy. It's an ableist slur. It's 2022. Do better."
Another wrote: "If you've never been bullied and called a spazz or a spastic because of your disability you don't get to decide whether Lizzo's new song is offensive or not. Kindly sit the fuck down."
But others pleaded genuine ignorance over the word being offensive, with one writing: "I'm shocked and confused that people are in an uproar when I have never in my life known this alleged word Lizzo used to be offensive or a slur??"
Someone else agreed: "I'm just now finding out that word is offensive, I doubt Lizzo meant any harm."
While the differing reactions appeared to be reflective of a cultural divide, some refuted the defense that the term isn't considered to be offensive in the United States. One person tweeted: "I personally know multiple disabled people who are offended by the word spaz, and I live in the US, so that means it is offensive in the US."
"The word absolutely is offensive in the US and has the same meaning as elsewhere just because folks tell you it's a slang word that they bandy about, doesn't mean it is okay to say," another echoed. "Kids are cruel and have used this word to poke fun at each other."
The debate rumbled on until Lizzo issued her response in a social media statement on Tuesday. The singer insisted that she would "never want to promote derogatory language" and that the offense caused was entirely unintentional.
In fact, Lizzo said that she was "proud" to reveal that she'd released a new version of "Grrrls" with the offensive lyric changed, stating that she is "dedicated to being part of the change" that she has been "waiting to see in the world."
The full statement reads: "It's been brought to my attention that there is a harmful word in my new song 'GRRRLS.' Let me make one thing clear: I never want to promote derogatory language."
"As a fat black woman in America, I've had many hurtful words used against me so I overstated the power words can have (whether intentionally or in my case, unintentionally). I'm proud to say there's a new version of 'Grrrls' with a lyric change."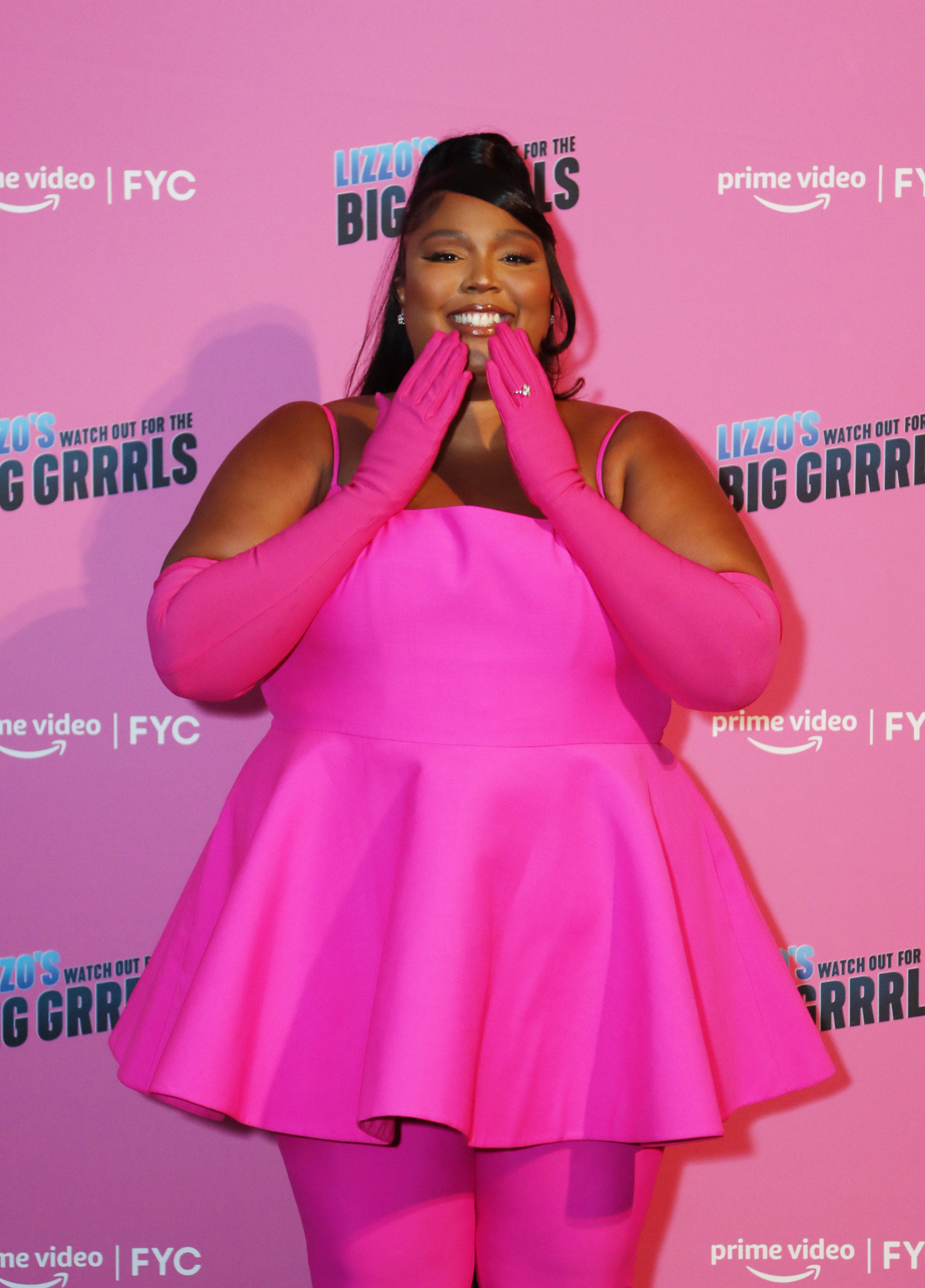 "This is the result of me listening and taking action. As an influential artist dedicated to being part of the change I've been waiting to see in the world."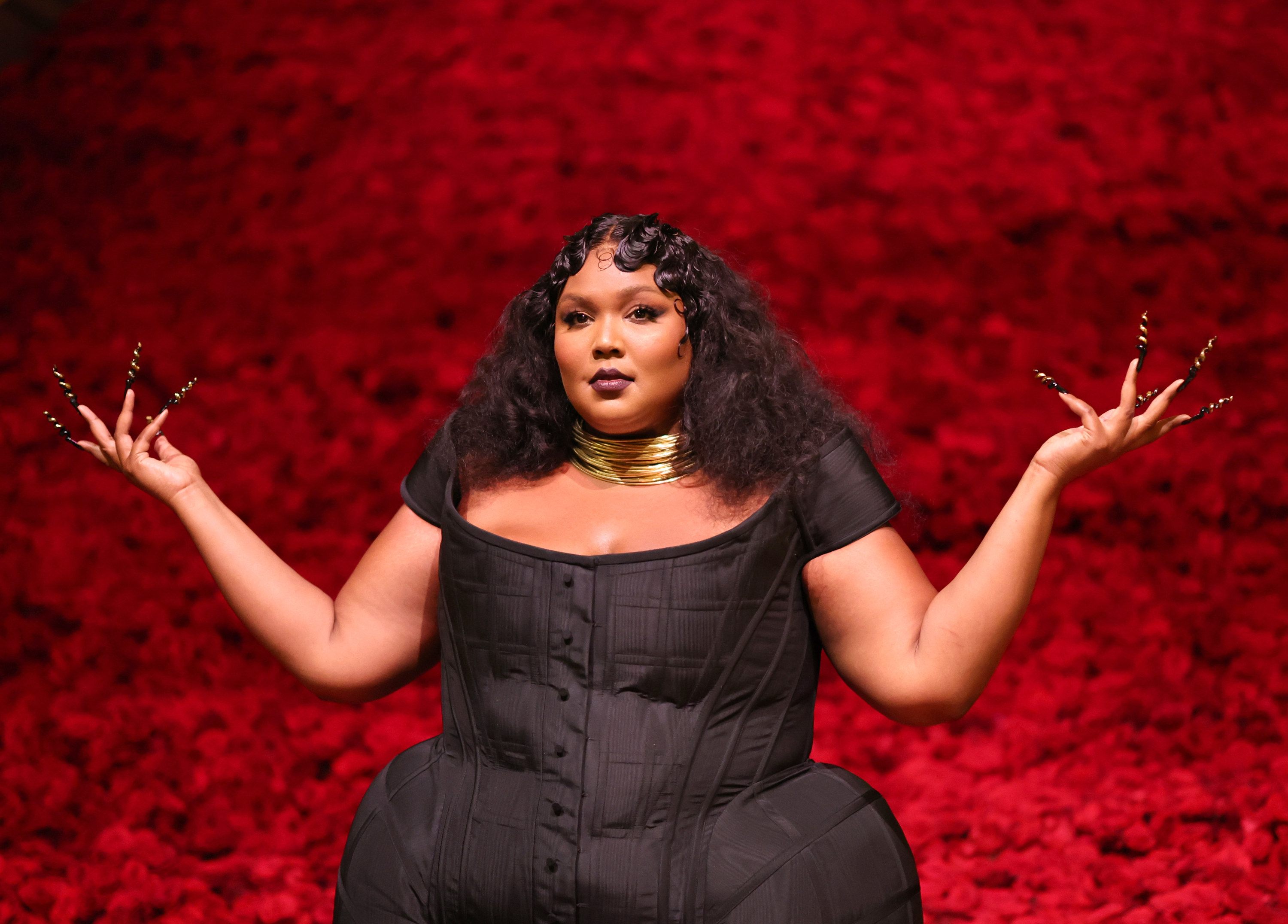 The new version of "Grrrls" now opens with: "Hold my bag, bitch / Hold my bag / Do you see this shit? / Hold me back."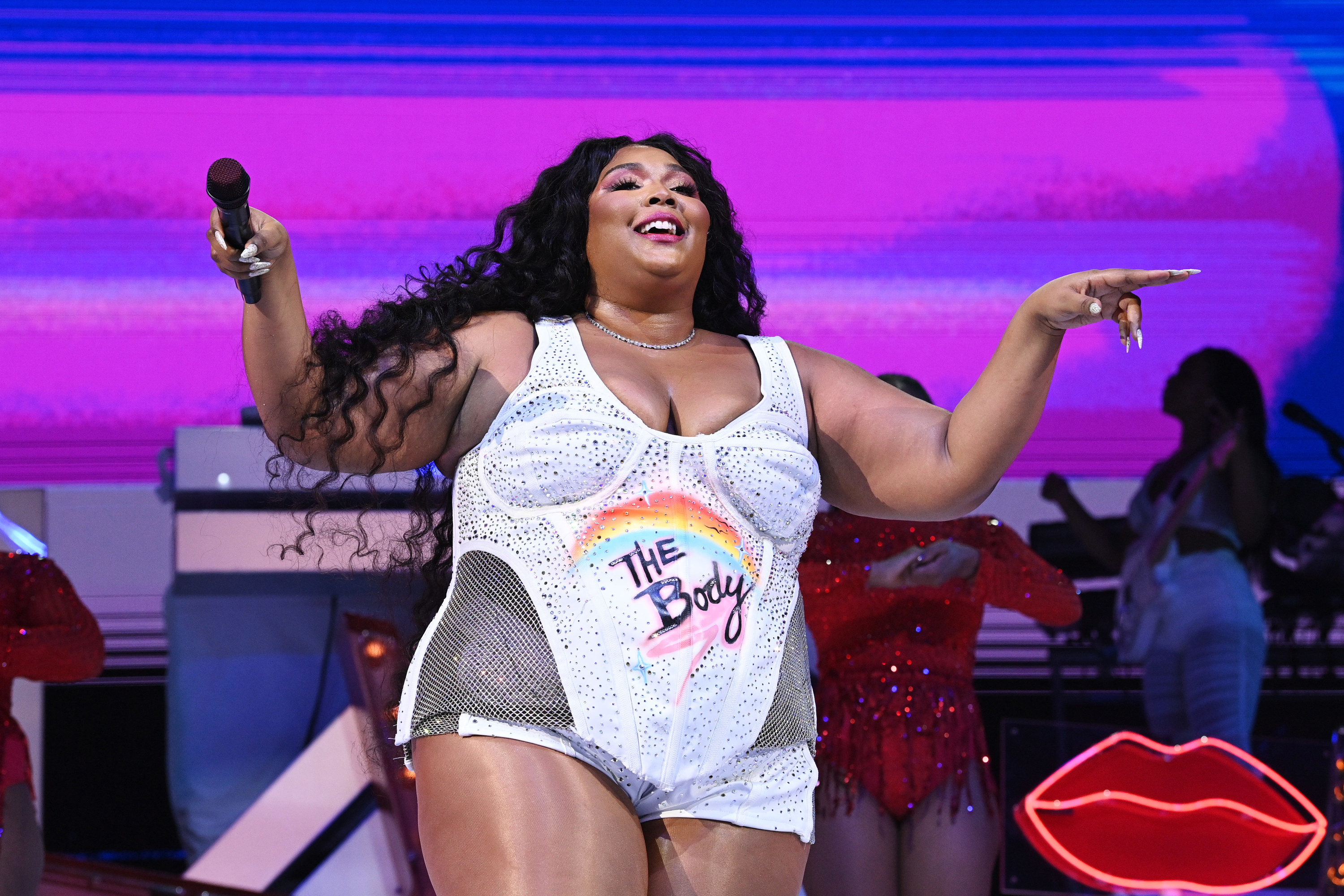 Needless to say, Lizzo was immediately praised for her proactive response to the backlash, with many thanking the star for being receptive to their concerns and taking action.
In fact, some said that other celebrities should take note on how to react to being called out as they credited the star for giving them "hope in humanity."
"I want to give Lizzo her flowers. She set the bar for accountability. Within three days she acknowledged the concerns of the disabled community and is rereleasing the song. I want it to be remembered that a Black woman set the precedent for what accountability should be," one person tweeted.
Someone else wrote: "Lizzo just displayed how to learn and fix your mistakes with grace. She did the right thing when being met with deserved criticism, and I hope other artists take note."
"An absolute legend. Take note y'all. This is how to be an ally. Listen and correct your actions, don't just get defensive and shut down. Thank you @Lizzo," one more added. "You've given this little disabled entity a little bit more hope in humanity again."
"Grrrls" is the second single from Special, which is due for release on July 15. The album's lead single, "About Damn Time," was released in April and was a huge hit with fans.