Last year, Lil Nas X made history when he kissed a male backup dancer during his performance at the BET Awards, an annual ceremony that celebrates Black people in the entertainment industry.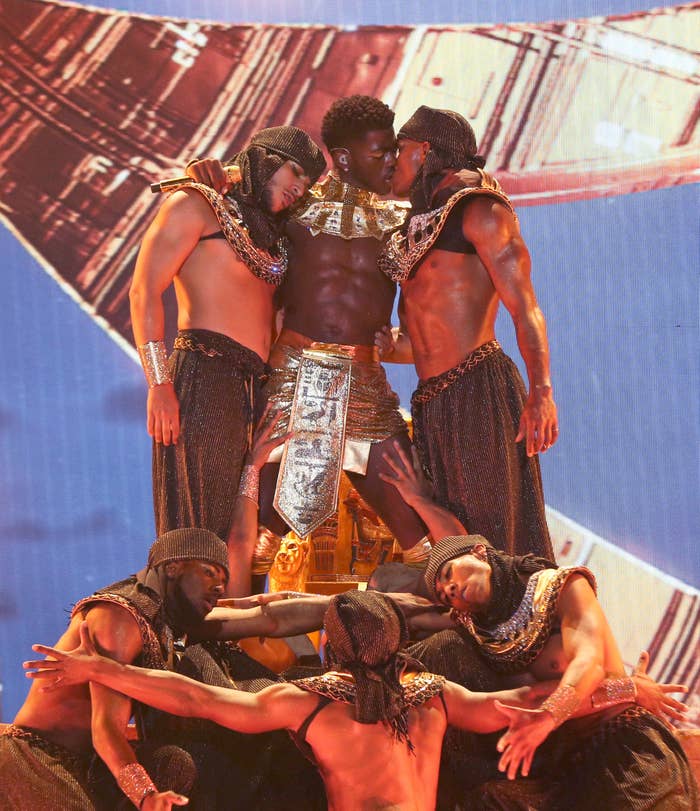 Shortly after the show, the openly gay star admitted that he was "trembling" before the kiss and that he struggled to mentally prepare himself because he knew it was unlike anything that'd happened at the awards show before.
"It took me a lot of time to mentally prepare for this performance. while on stage i was trembling knowing that i was performing something like that in front of my straight peers," he tweeted at the time. "Even during the performance i was having a hard time calming my nerves."
The kiss ended up sparking anti-gay backlash, but Lil Nas X still went on to enjoy a bumper year in the music industry.
In September, three months after his BET appearance, he released his critically acclaimed album Montero, which spawned two No. 1 singles: "Montero (Call Me By Your Name)" and "Industry Baby," which became the second-longest-running No. 1 song on the Billboard rap charts.
His success saw him dominate 2022's awards circuit. He was nominated for five Grammys, two Brits, and five Billboard Music Awards and took home the Billboard accolade for Top Rap Song.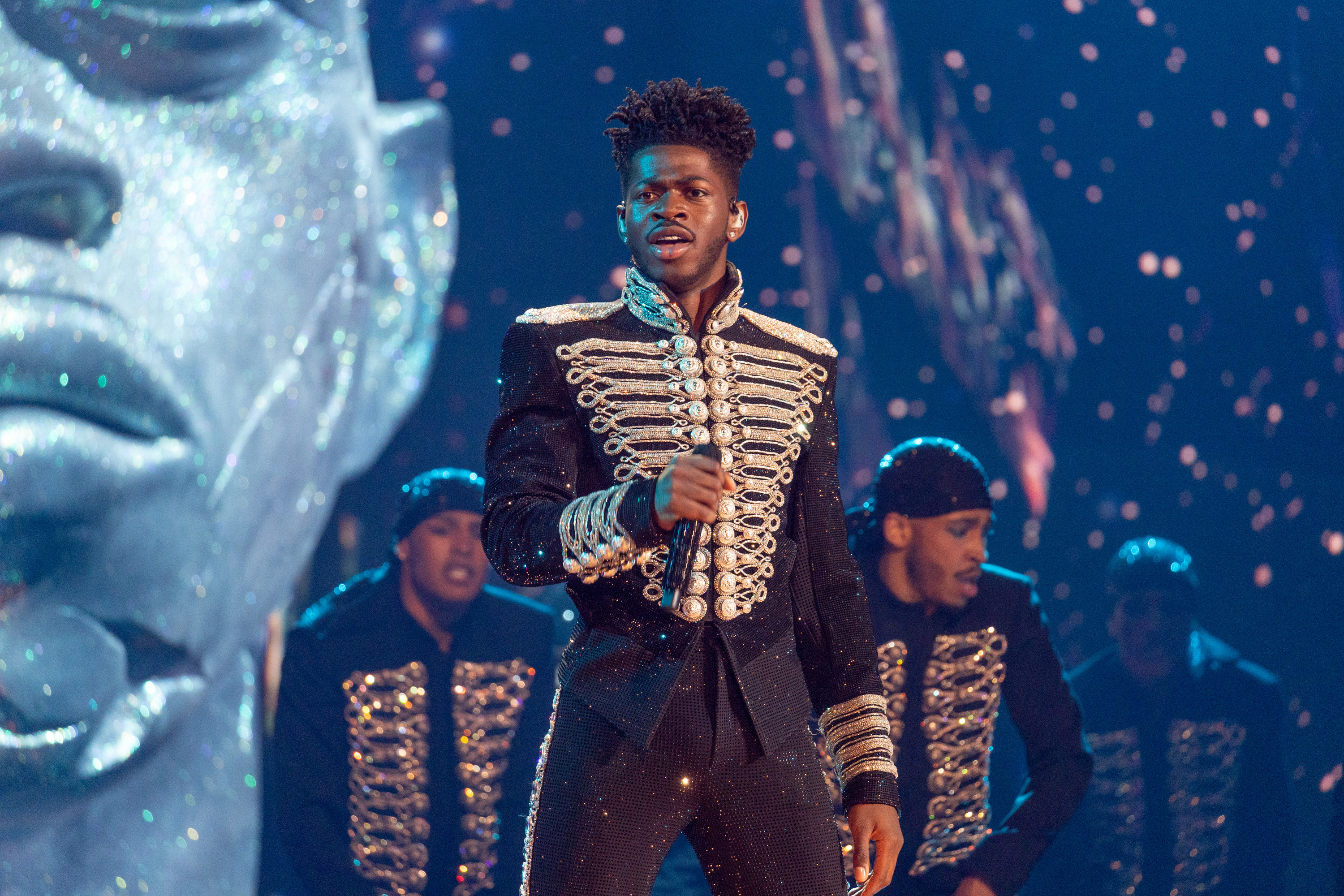 So Lil Nas X was understandably surprised when Montero was snubbed by the BET Awards this year, with the star receiving no nominations at all.
"Thank you bet awards," he tweeted when this year's nominees were first announced. "An outstanding zero nominations again. black excellence!"

When someone replied to ask why he deserved to be nominated, the rapper dryly replied, "idk maybe 3 of the biggest songs of last year & a critically acclaimed album. i feel like that should've helped me a bit."
He later deleted his tweets, but a week later he was back on social media to double down on his stance, sharing a video of himself lip-synching to a preview of his single "Late to da Party," which starts with the star repeating "Fuck BET."
The full song and its accompanying music video were released on Friday — just two days before this year's BET ceremony.
Promoting its imminent release on Instagram the day before, Lil Nas X shared a photo of the single artwork, which features a BET award being urinated on in a toilet.
Lil Nas X won two BET Hip Hop Awards in 2019 for his remix of "Old Town Road" featuring Billy Ray Cyrus.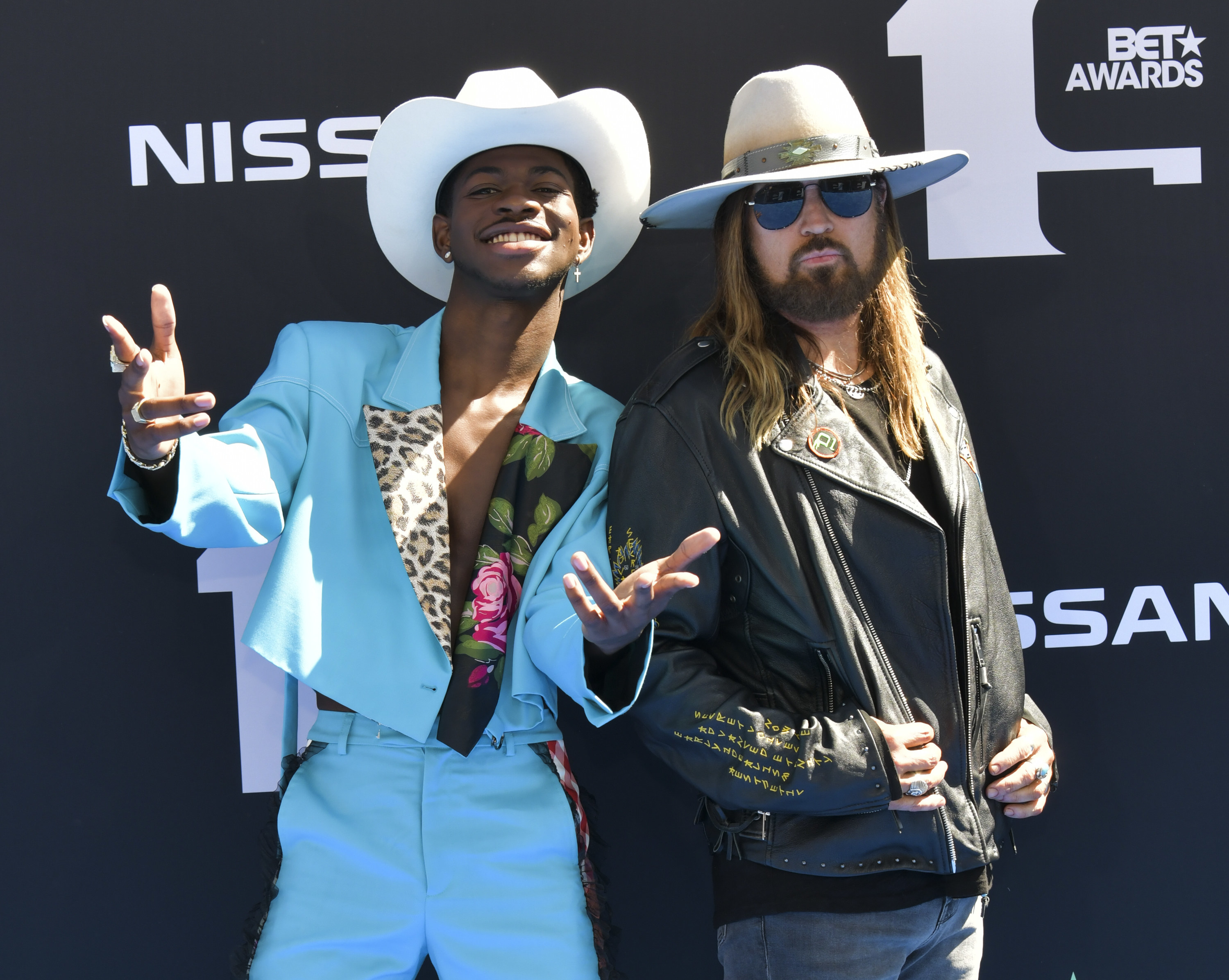 The rapper seemingly confirmed that the artwork was an "homage" to Kanye West — who famously posted a video of himself urinating on a Grammy in 2020 — when he retweeted a fan who pointed out the similarity.
Both the single and the music video were well received by fans. In the video, Lil Nas X shows off his sense of humor through terrible CGI and photoshop effects throughout.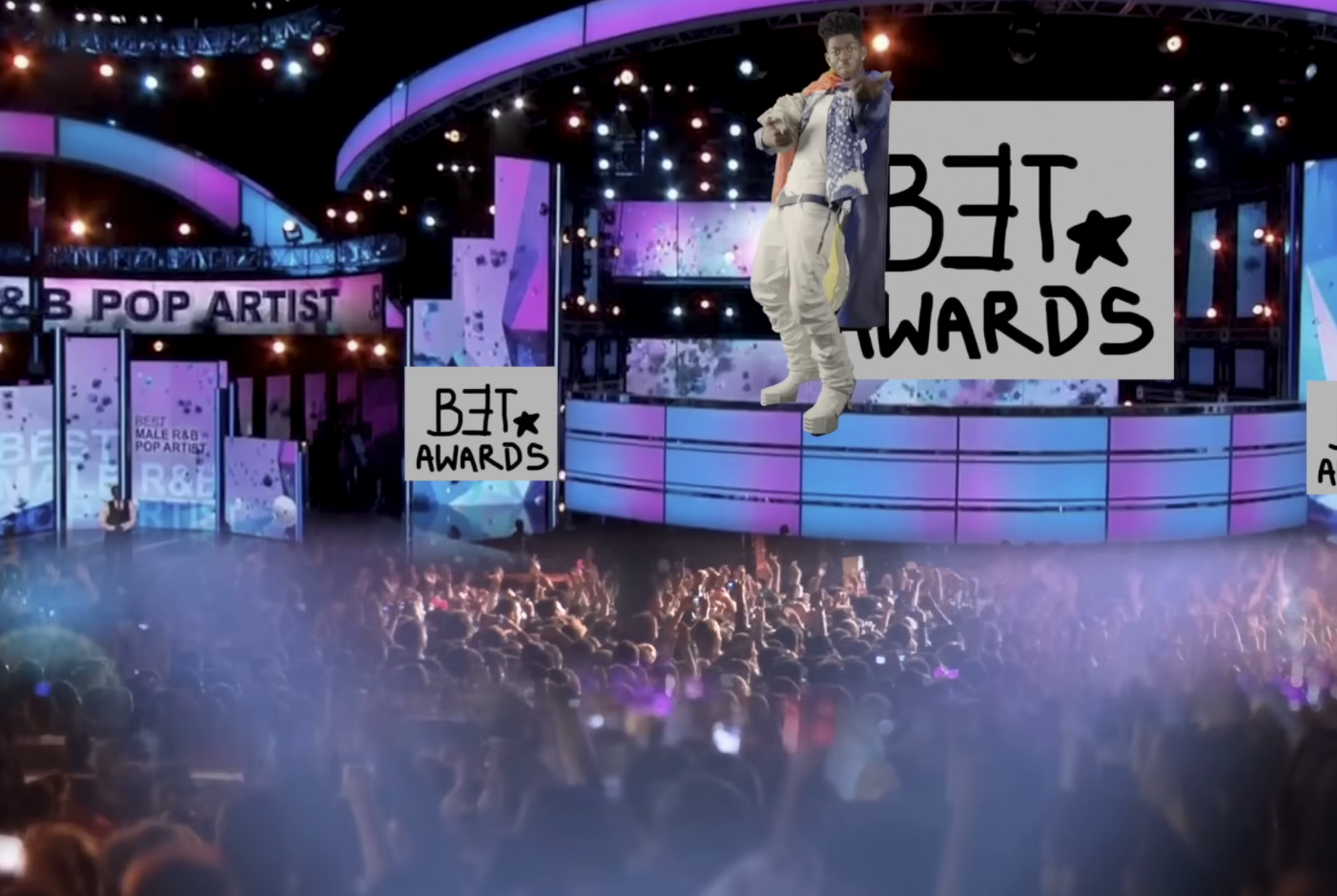 In fact, the video opens with the artist chanting "Fuck BET" as he sits at his computer and edits together the artwork of the toilet on Photoshop.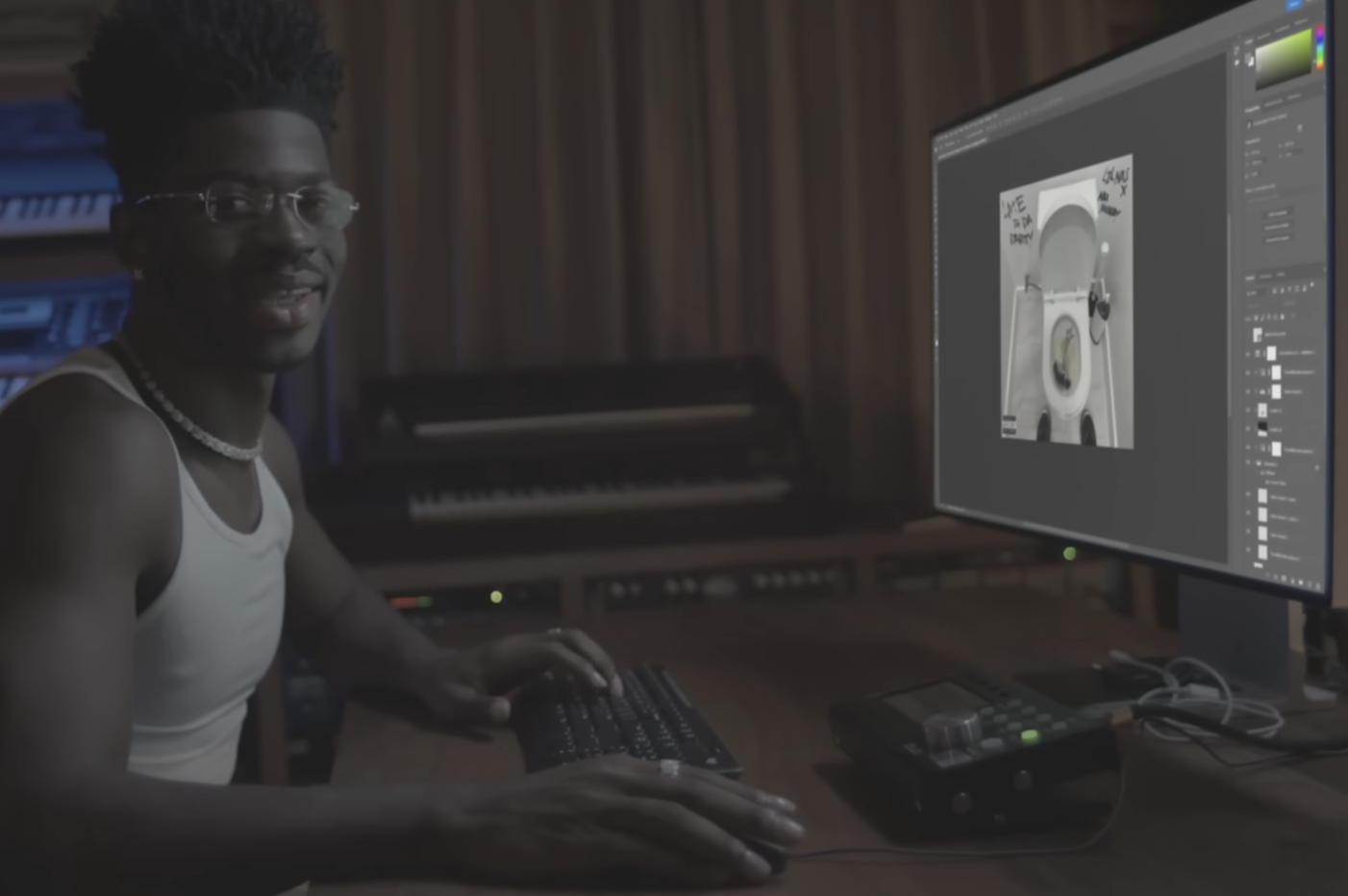 And the final scene of the music video sees his performing in front of a crowd seemingly at the BET Awards. As he chants "Fuck BET" he shows off stacks of money before unapologetically draping himself in a rainbow Pride flag.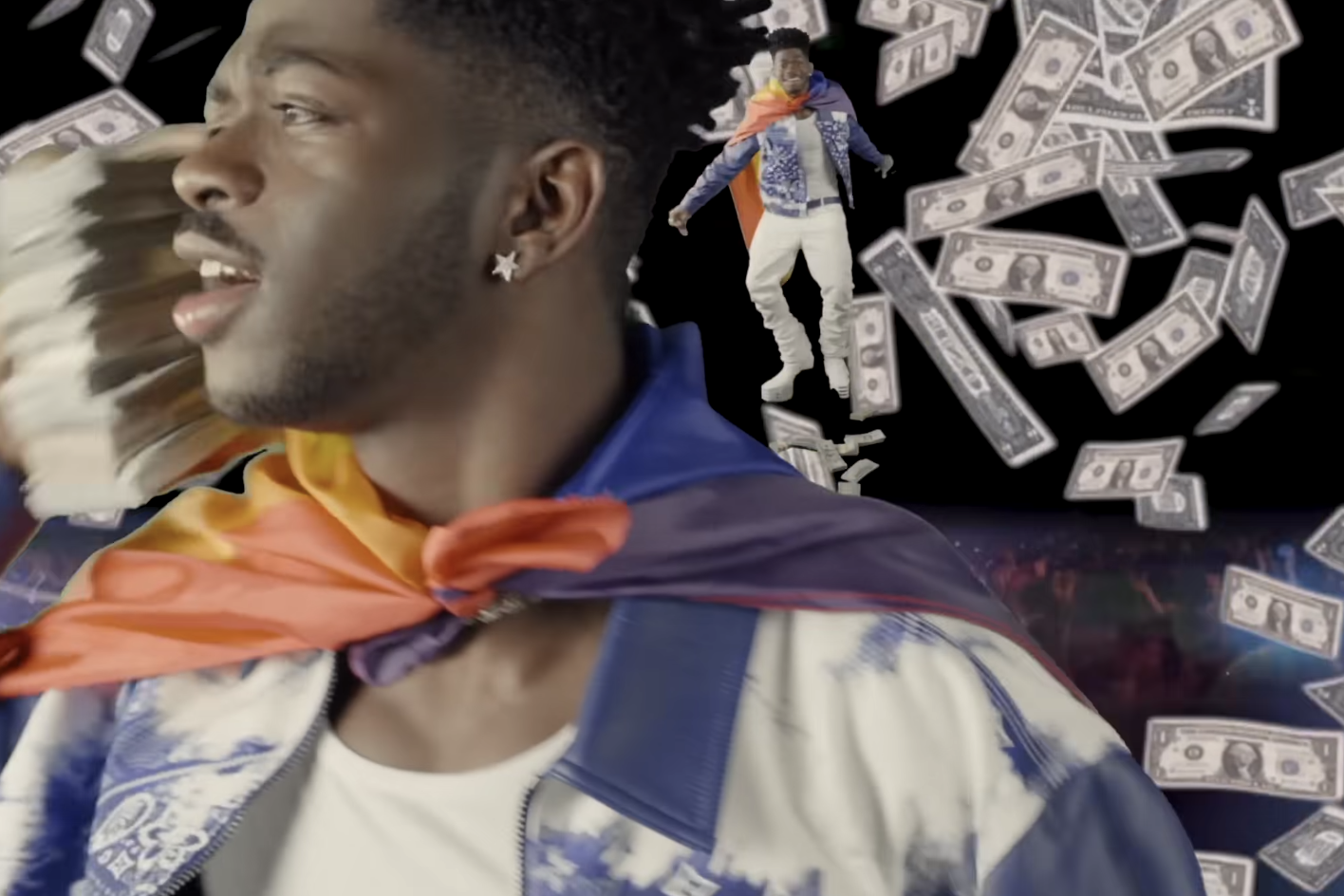 He previously tweeted about the snub, "this not over no bet award, this is about the bigger problem of homophobia in the black community, y'all can sit and pretend all u want but imma risk it all for us."
He added, "doesn't even have to be nominated. i just feel like black gay ppl have to fight to be seen in this world and even when we make it to the top mfs try to pretend we are invisible."
And he used the fact that he won two Grammys in 2020 as evidence that BET is purposefully ignoring him. "How can i get acknowledged by the most acclaimed award show in the world and then not even just 1 nomination from my own people?" he asked. "Is that not crazy? am i really tripping."
When a follower argued that other Black LGBTQ+ artists had been nominated, including Frank Ocean and Tyler, the Creator, Lil Nas X responded by claiming that "queer men are more respected when they do less feminine things."
This appeared to be a reference to his same-sex kiss last year, as well as his history of indulging in more "feminine things," such as wearing dresses on the red carpet and featuring male pole dancers in his performances.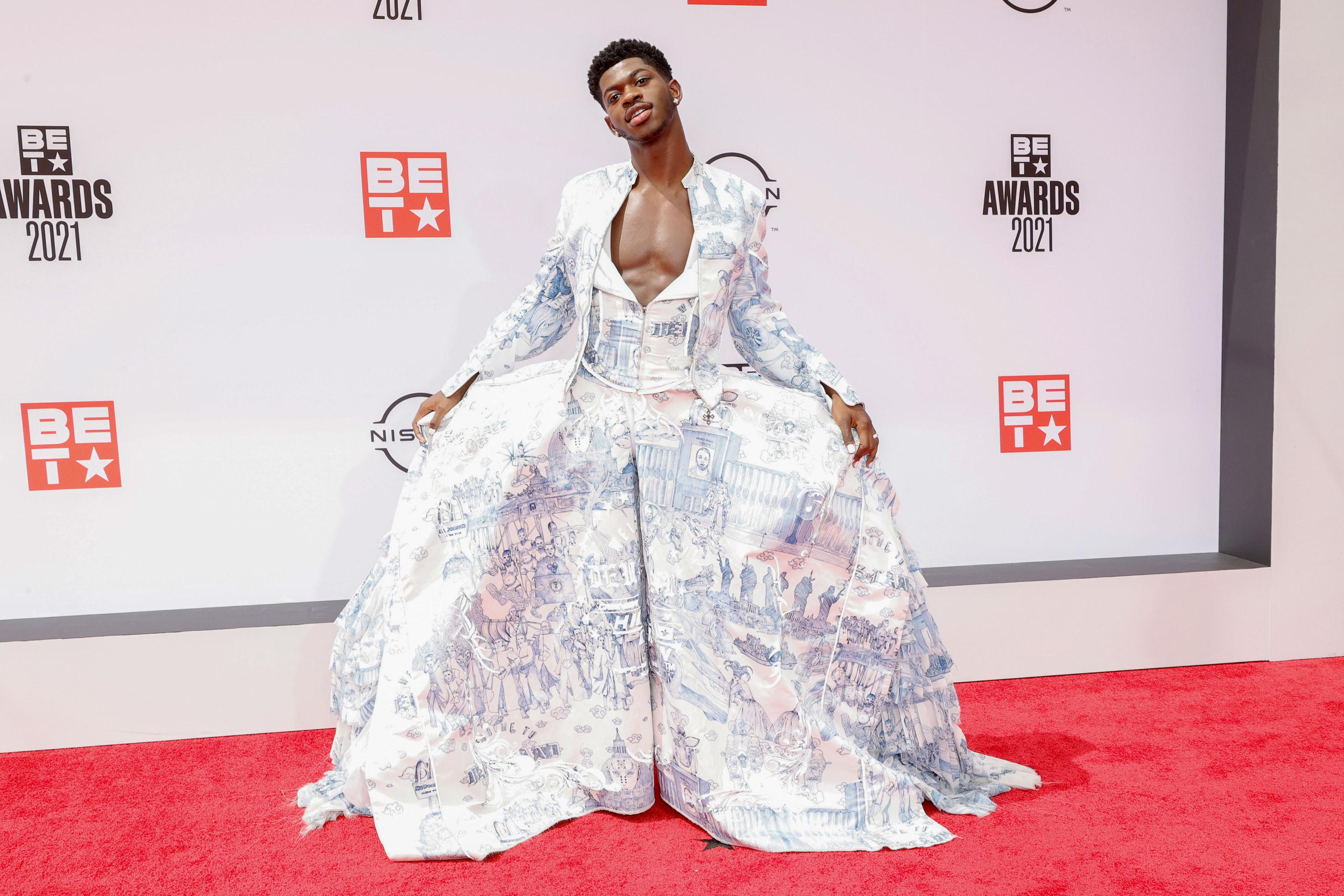 A spokesperson for BET previously defended Lil Nas X not being nominated this year by saying that it was down to the 500-strong group that chooses the nominees.
"We love Lil Nas X. He was nominated for a Best New Artist BET Award in 2020, and we proudly showcased his extraordinary talent and creativity on the show twice: he performed 'Old Town Road' with Billy Ray Cyrus at BET Awards 2019 and his BET Awards 2021 performance was a highlight of our show. No one cheered louder that night than BET," they said.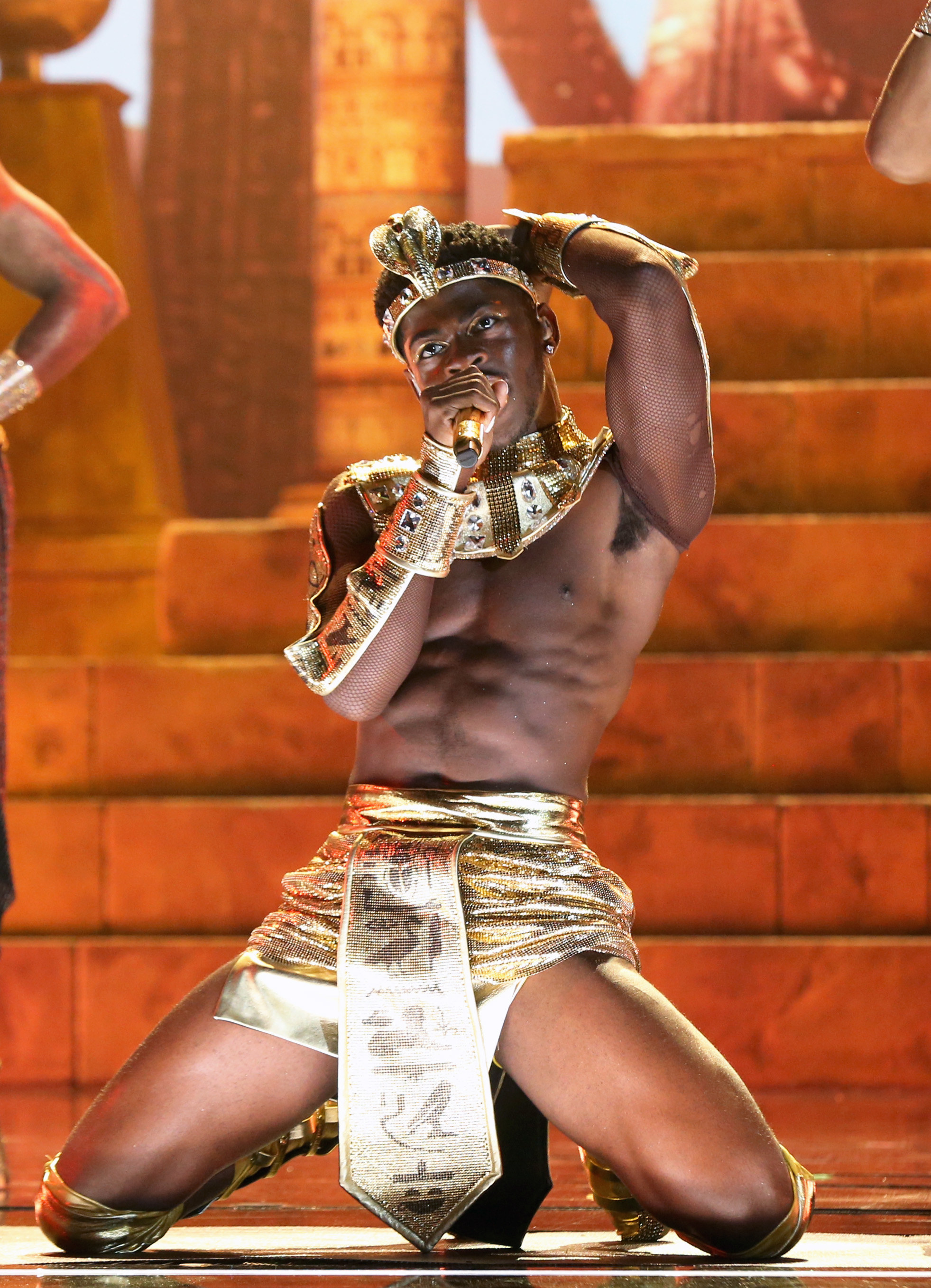 "Unfortunately, this year, he was not nominated by BET's Voting Academy, which is comprised of an esteemed group of nearly 500 entertainment professionals in the fields of music, television, film, digital marketing, sports journalism, public relations, influencers, and creative arts. No one from BET serves as a member of the Voting Academy," the statement continued.
"At BET, we are passionate advocates for the wonderful diversity that exists within our community," they concluded. "We are committed to using all of our platforms to provide visibility and inclusion for all of the many intersections of the Black community. "