It's fair to say that the past 12 months have been pretty good for Lil Nas X. The 23-year-old rapper released his critically acclaimed album Montero in September, as well as two No. 1 singles: "Montero (Call Me by Your Name)" and "Industry Baby," which featured Jack Harlow.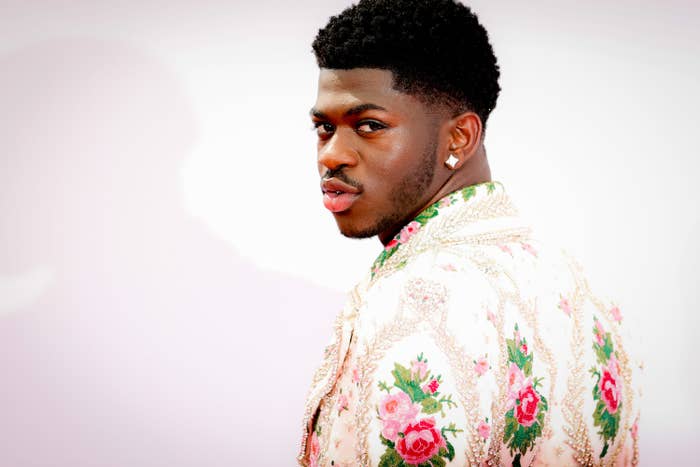 In fact, he has been so successful that he dominated 2022's awards circuit after being nominated for five Grammys, two Brits, and five Billboard Music Awards — to name just a few.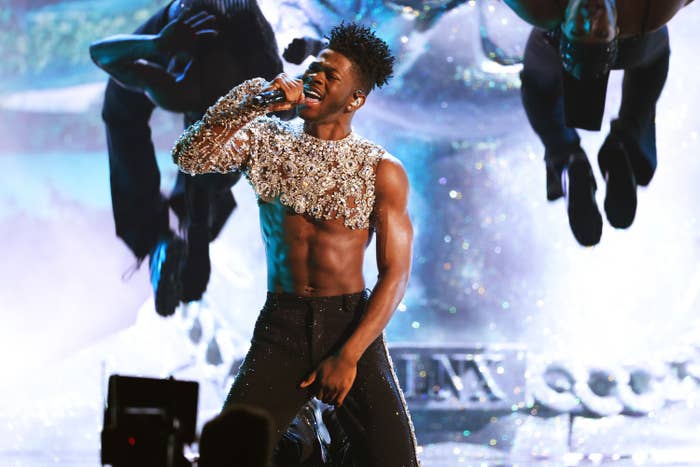 "Industry Baby" ended up taking home the Billboard award for Top Rap Song, and while Lil Nas didn't win a Grammy this year, he secured two in 2020 for his "Old Town Road" remix.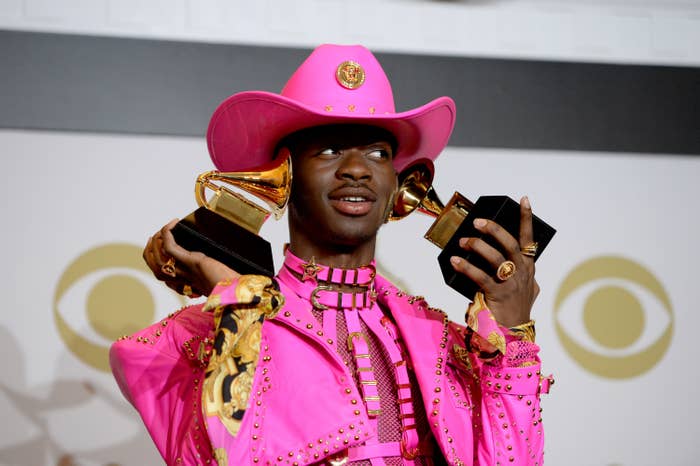 So it's no surprise that Lil Nas was a bit hurt when he was snubbed by the BET Awards as its nominations were announced last week.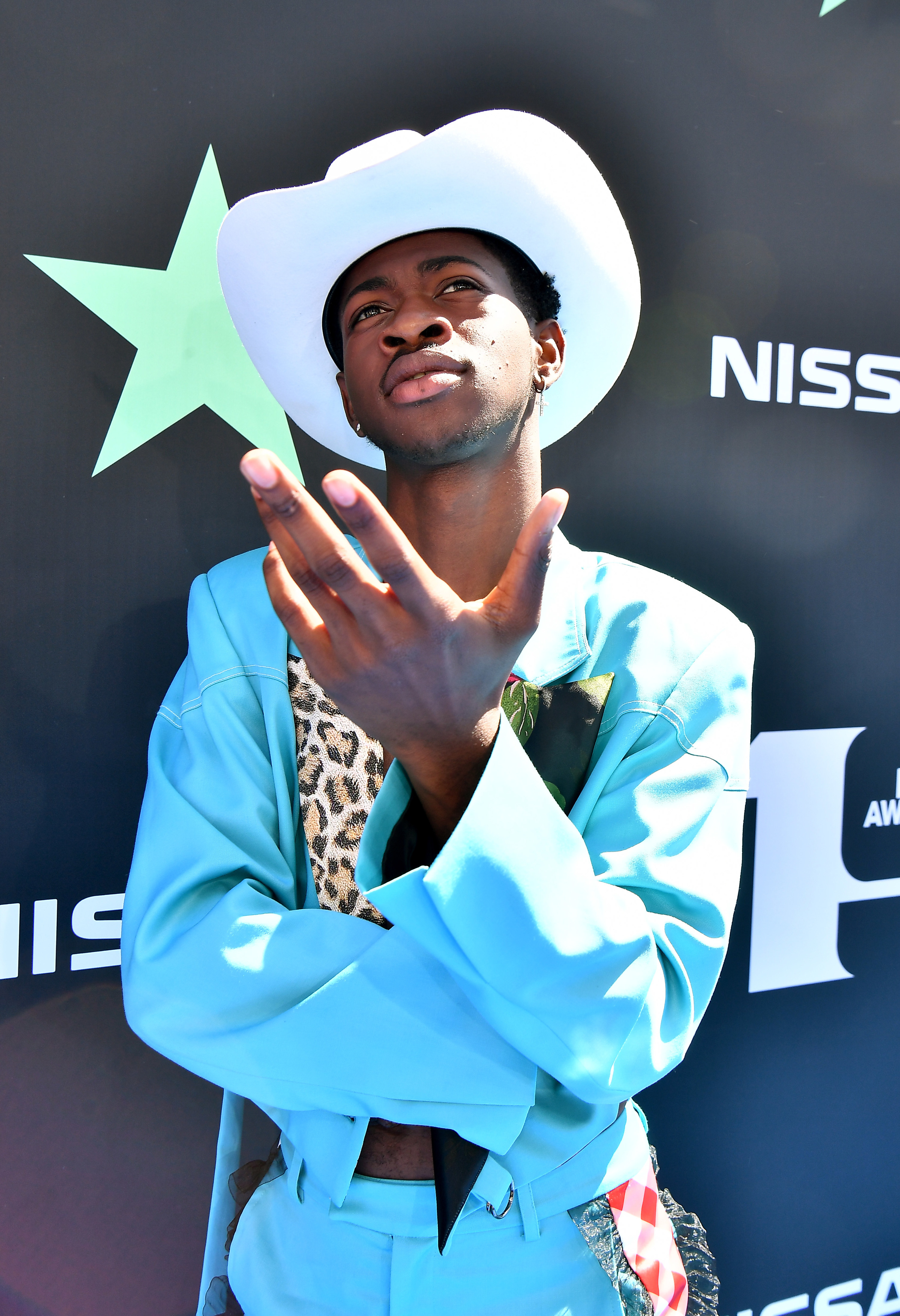 The annual ceremony was established by the Black Entertainment Television network in 2001 and is a highly respected show that celebrates the success of Black people in music, acting, sports, and other fields of entertainment from the past year.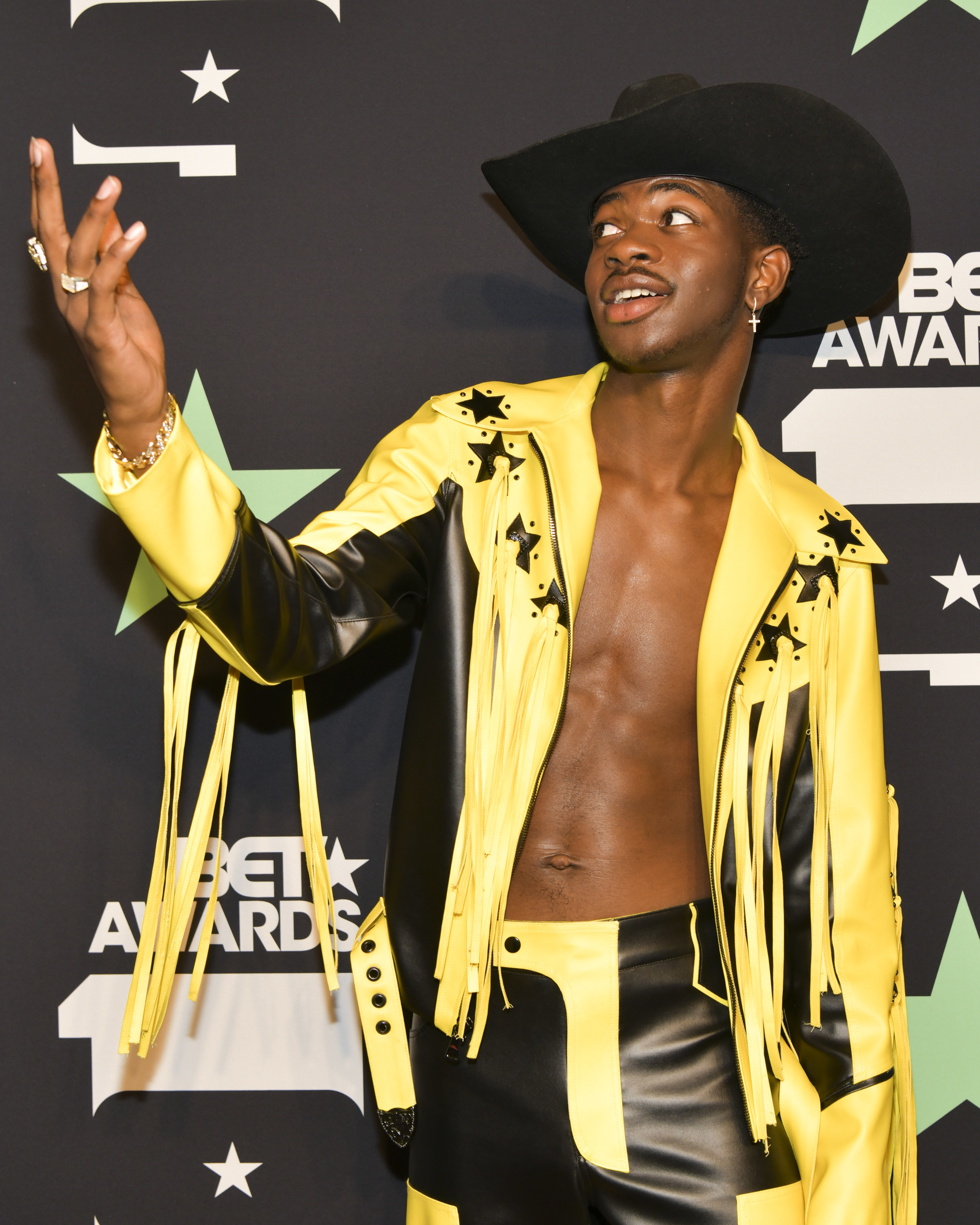 Lil Nas first reacted to the snub when BET initially shared this year's list of nominees, tweeting at the time: "thank you bet awards. an outstanding zero nominations again. black excellence!"
Someone then asked him what he'd put out to warrant a nomination, and Lil Nas dryly replied: "idk maybe 3 of the biggest songs of last year & a critically acclaimed album. i feel like that should've helped me a bit."

Another person claimed that his releases didn't come under the hip-hop genre, but Lil Nas pointed out that the BETs also have a pop category.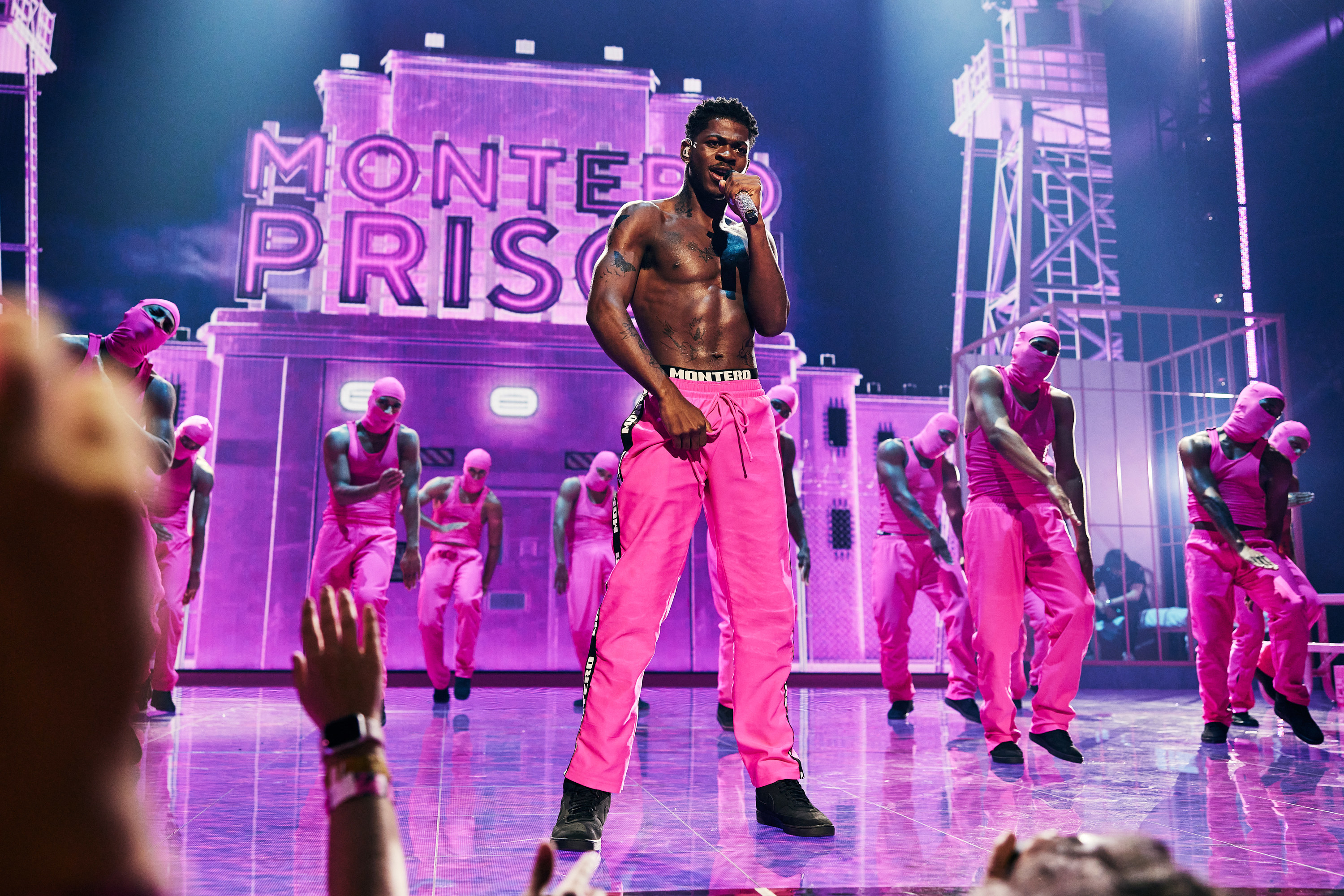 "doesn't even have to be me nominated," he added. "i just feel like black gay ppl have to fight to be seen in this world and even when we make it to the top mfs try to pretend we are invisible."
He later deleted the tweets, but on Tuesday he returned to social media to double down on his stance.
The rapper shared a video of himself lip-synching to a preview of his upcoming single "Late to Da Party," which begins with Lil Nas repeating: "Fuck BET."
"this not over no bet award, this is about the bigger problem of homophobia in the black community, y'all can sit and pretend all u want but imma risk it all for us," he later tweeted.
Lil Nas then took the time to respond to some of his critics, with some questioning why he was taking the snub so personally.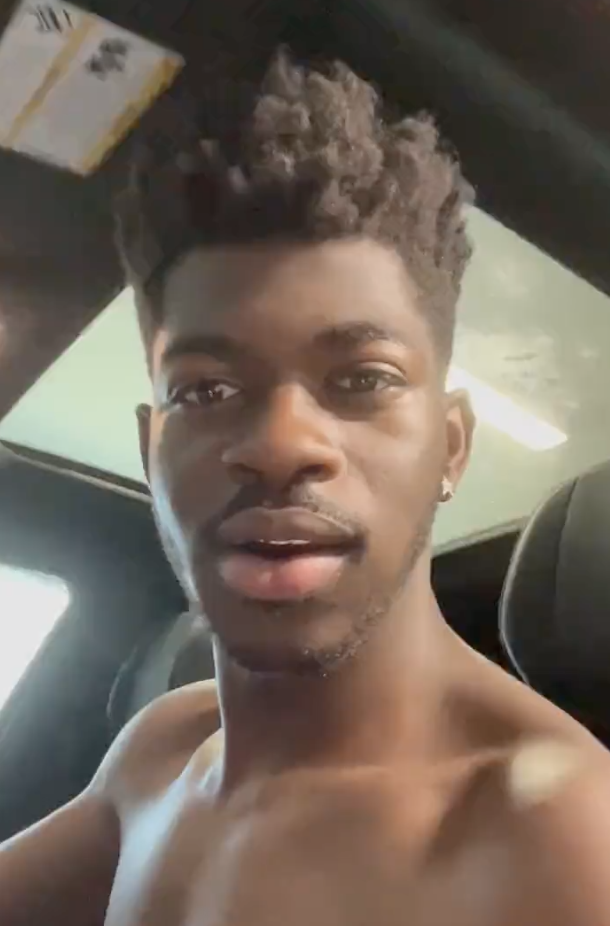 One person wrote, "You got a whole Grammy… why are you acting like this?" But the star argued that this was only proving his point.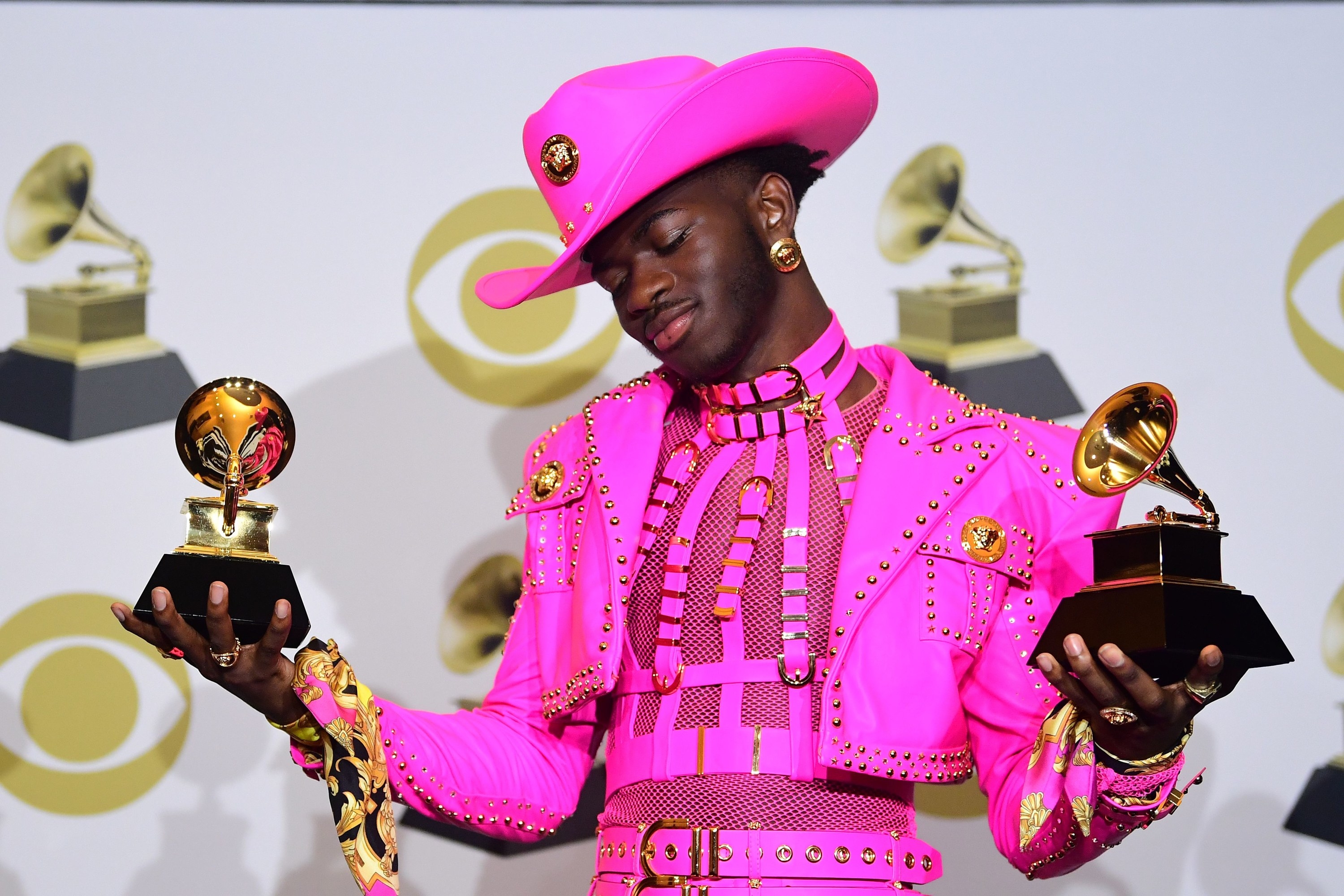 "this is my point exactly how can i get acknowledged by the most acclaimed award show in the world and then not even just 1 nomination from my own people?" he tweeted. "is that not crazy? am i really tripping."
Another user replied: "You got it twisted! The BET awards is the most acclaimed not the Grammys. You shoulda dropped 'scoop' if you wanted a BET award. Talk to your team!!!"
"talk to my team about what?" Lil Nas asked. "industry baby is the 2nd longest running #1 song on the billboard rap charts of all time and didn't get a single nomination."
Somebody else argued that other Black LGBTQ+ artists had been nominated, including Tyler, the Creator and Frank Ocean.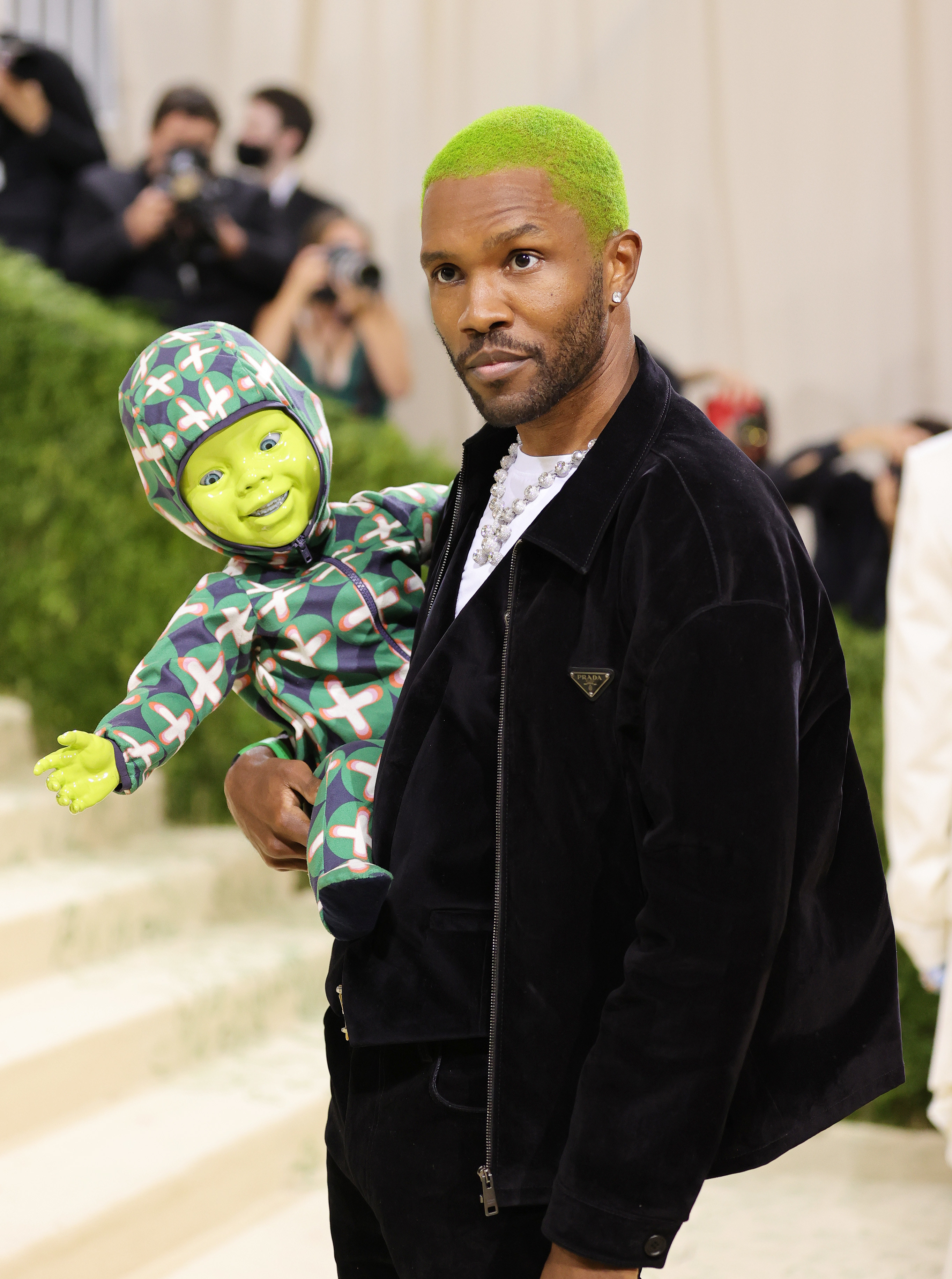 "love frank and tyler to death but can we admit queer men are more respected when they do less feminine things or am I making that up?" Lil Nas tweeted in response.
And he also hit back when one person replied: "you're not making it up but when will gay men understand they can be gay w/o making it their whole personality? now you act like a female rather than you just liking men and that's where people are put off."
Lil Nas said: "gay men should continue making being gay their whole personality as long as we are still being jailed n fckin killed in countries for it."
And he definitely had no time for a troll who said that he may not have been nominated because his "music sucks."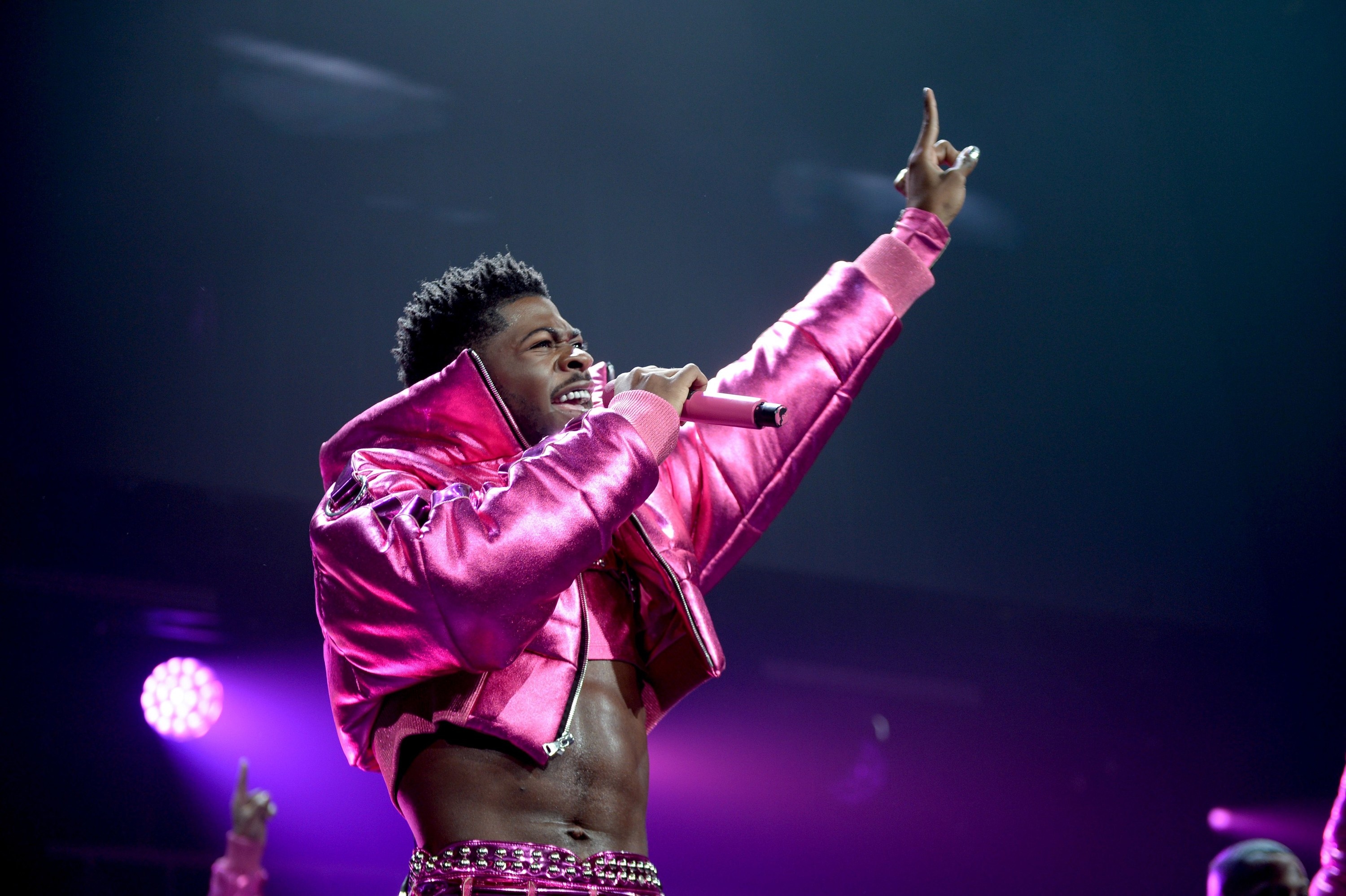 "ok cool i suck, my music is terrible, bad nas," he said. "now answer the question 'are queer men are more respected when they do less feminine things' yes or no?"
Lil Nas appeared to be referencing his own experience of sparking controversy and being subjected to nasty comments online for indulging in more "feminine things," which includes wearing dresses on red carpets and having male pole dancers in his performances.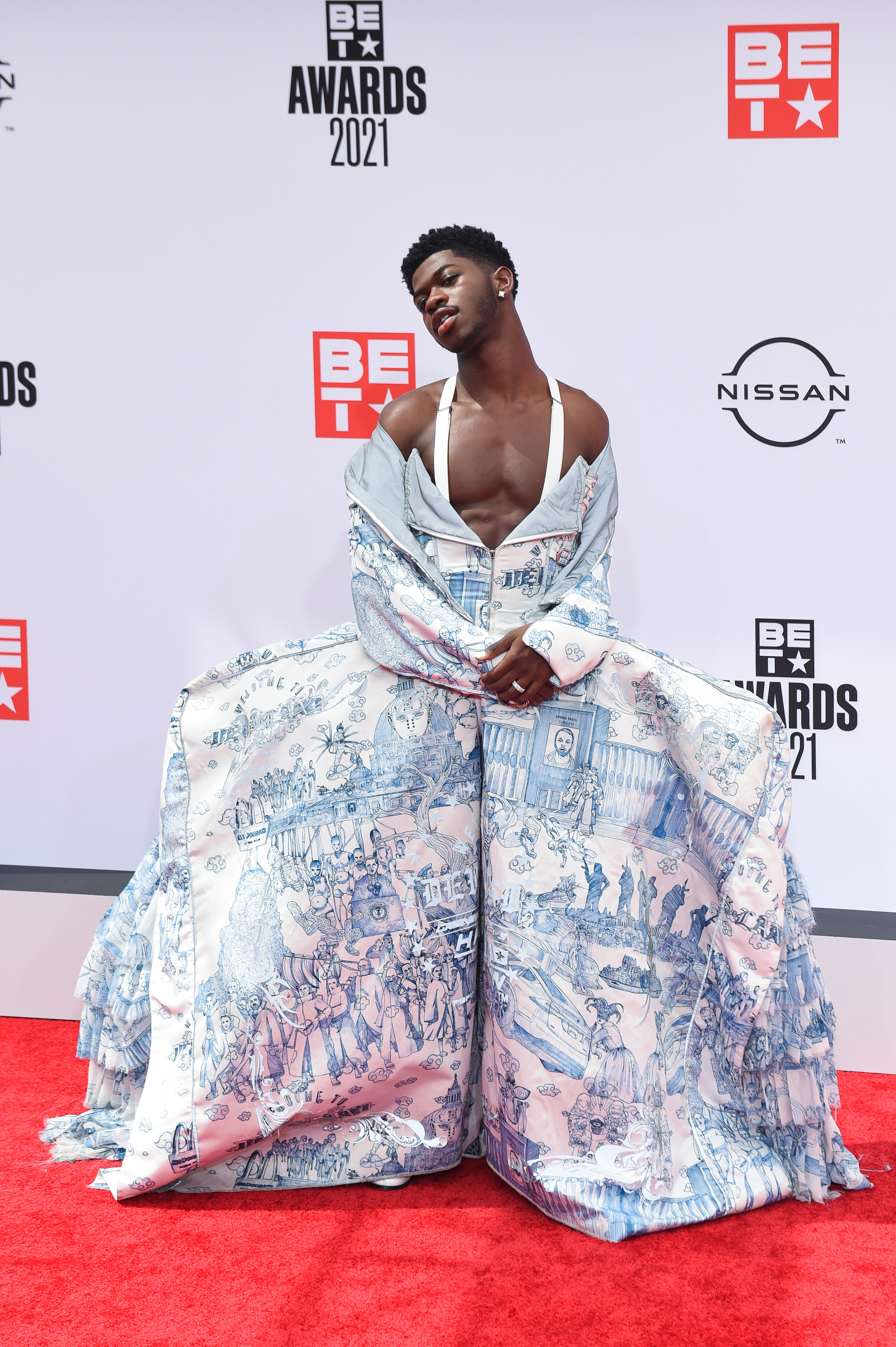 Throughout his career, the rapper has even been accused of being a "devil worshipper" for his attention-grabbing shows and music videos — particularly the one for his chart-topping single "Montero (Call Me by Your Name)," which upset Christians as it depicted Lil Nas giving Satan a lap dance following his descent to hell.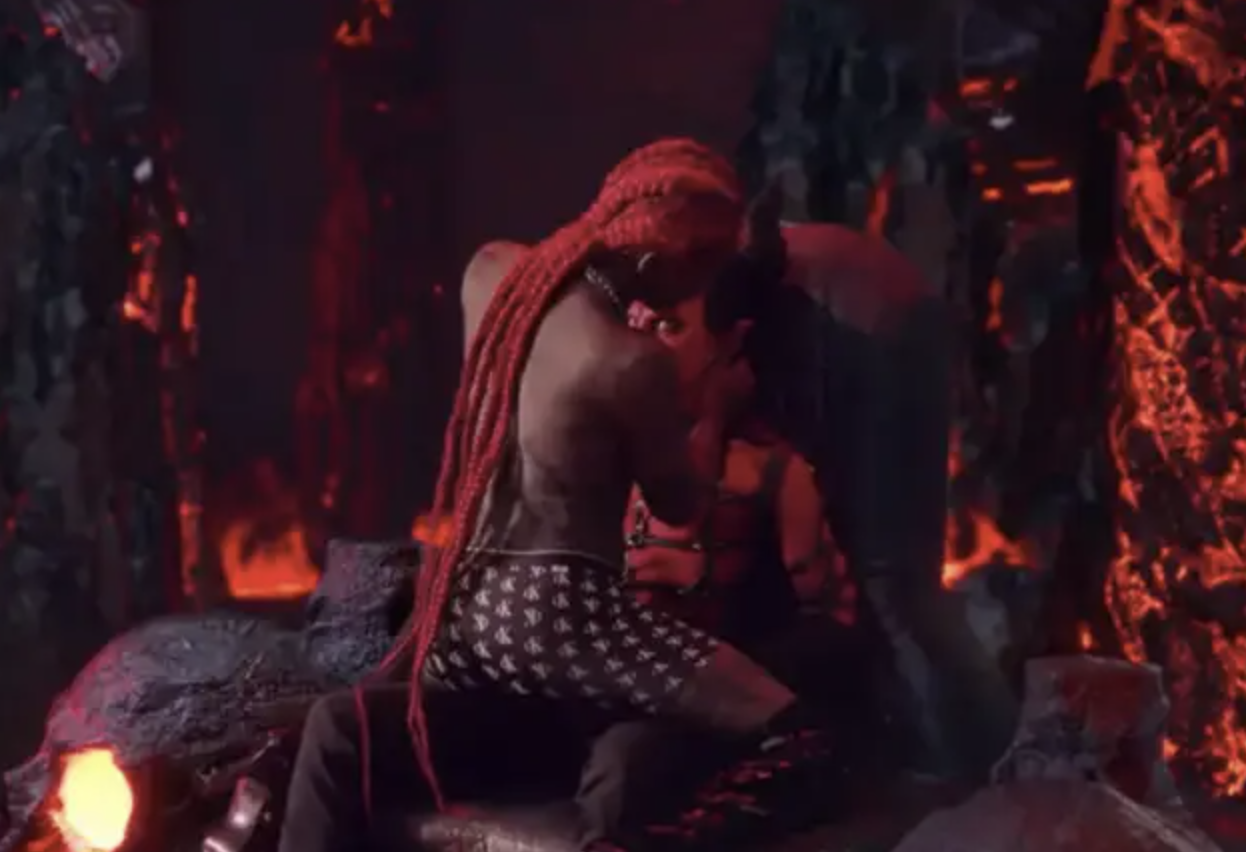 And Lil Nas's performance at last year's BET Awards sparked anti-gay backlash after he kissed his male backup dancer onstage. When he addressed the controversy on social media afterward, Lil Nas admitted that he was "trembling" before the kiss because he knew it was unlike anything that'd happened at the awards show before.
"it took me a lot of time to mentally prepare for this performance. while on stage i was trembling knowing that i was performing something like that in front of my straight peers," he wrote at the time. "even during the performance i was having a hard time calming my nerves."
But a spokesperson for the BET Awards called that performance a "highlight" of last year's show as they responded to his reaction to this year's snub in a statement.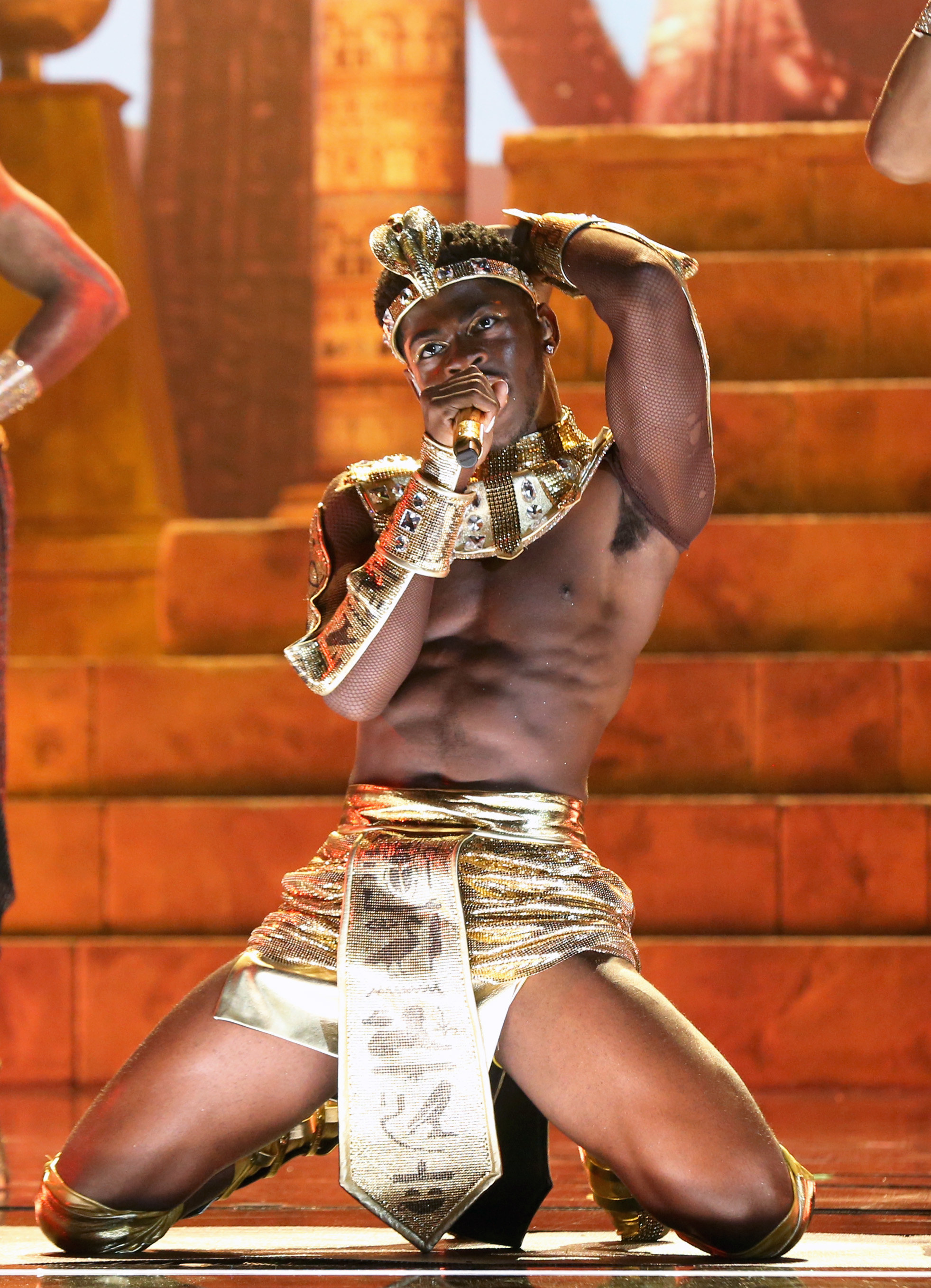 They said: "We love Lil Nas X. He was nominated for a Best New Artist BET Award in 2020, and we proudly showcased his extraordinary talent and creativity on the show twice: he performed 'Old Town Road' with Billy Ray Cyrus at BET Awards 2019 and his BET Awards 2021 performance was a highlight of our show. No one cheered louder that night than BET."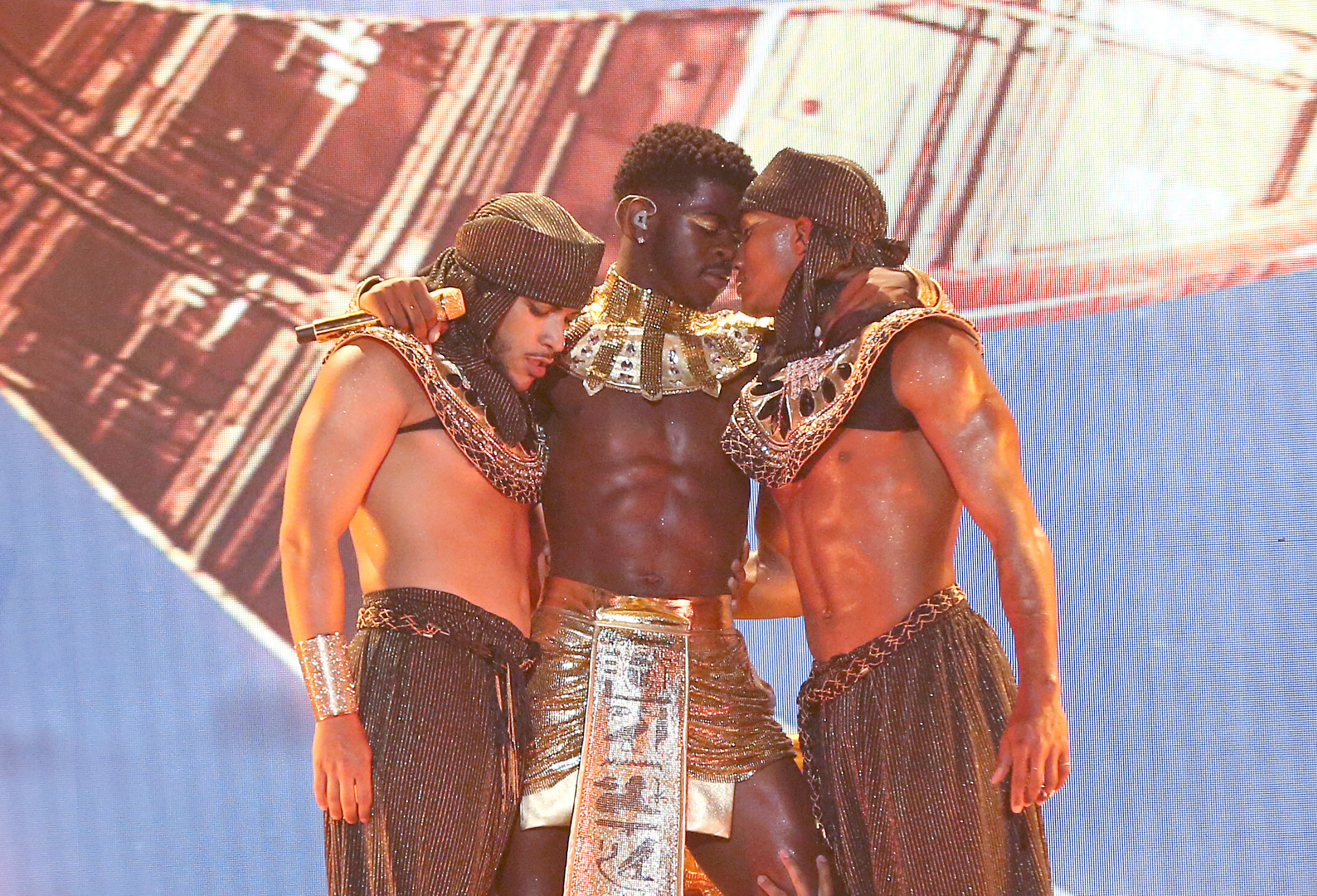 "Unfortunately, this year, he was not nominated by BET's Voting Academy, which is comprised of an esteemed group of nearly 500 entertainment professionals in the fields of music, television, film, digital marketing, sports journalism, public relations, influencers, and creative arts. No one from BET serves as a member of the Voting Academy," they continued.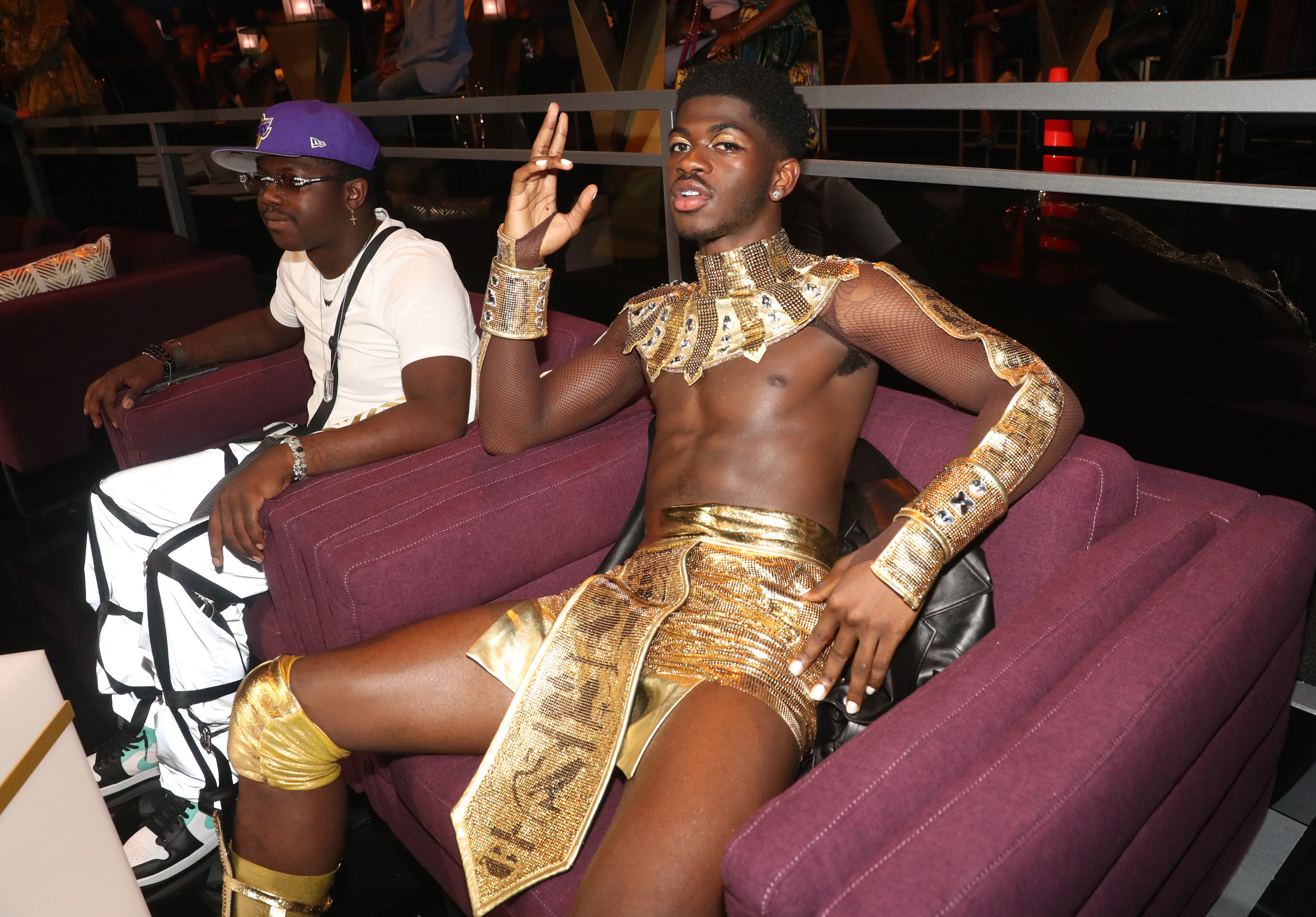 "At BET, we are passionate advocates for the wonderful diversity that exists within our community," the statement went on. "We are committed to using all of our platforms to provide visibility and inclusion for all of the many intersections of the Black community."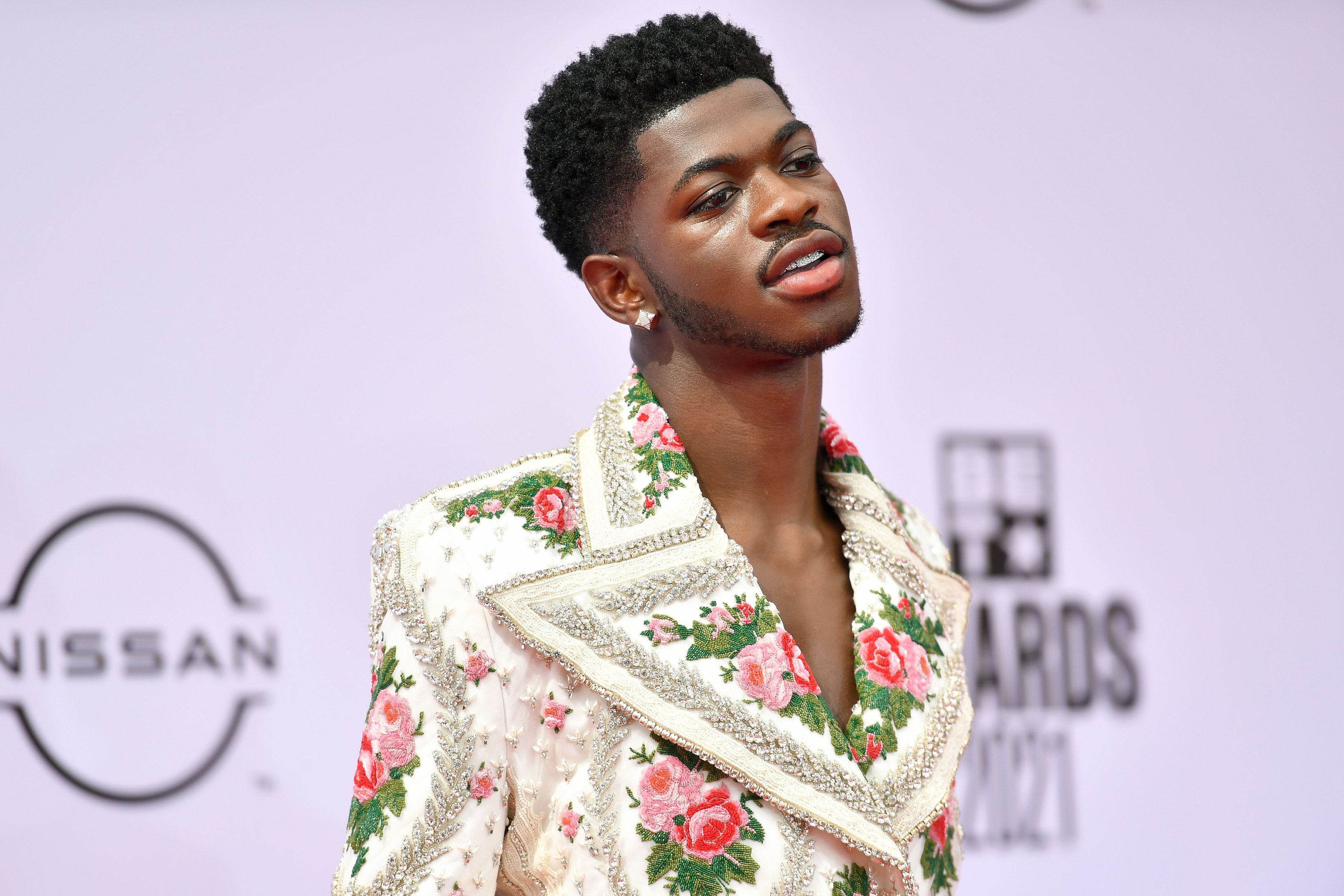 Lil Nas X has not yet acknowledged BET's explanation.