As any true Kardashian/Jenner fan would know, Kylie Jenner is due to give birth to her second child with Travis Scott any day now, after initially keeping her pregnancy a secret for months.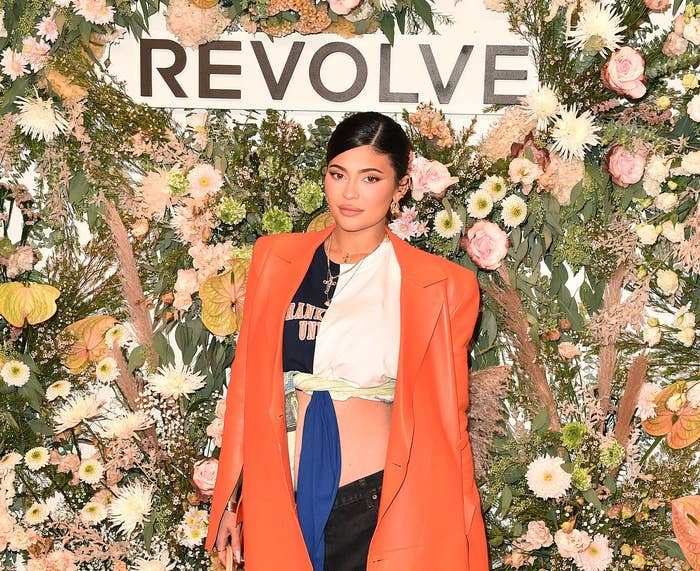 However, many fans have now started to theorize that Kylie has actually given birth already — and they have the receipts to prove it.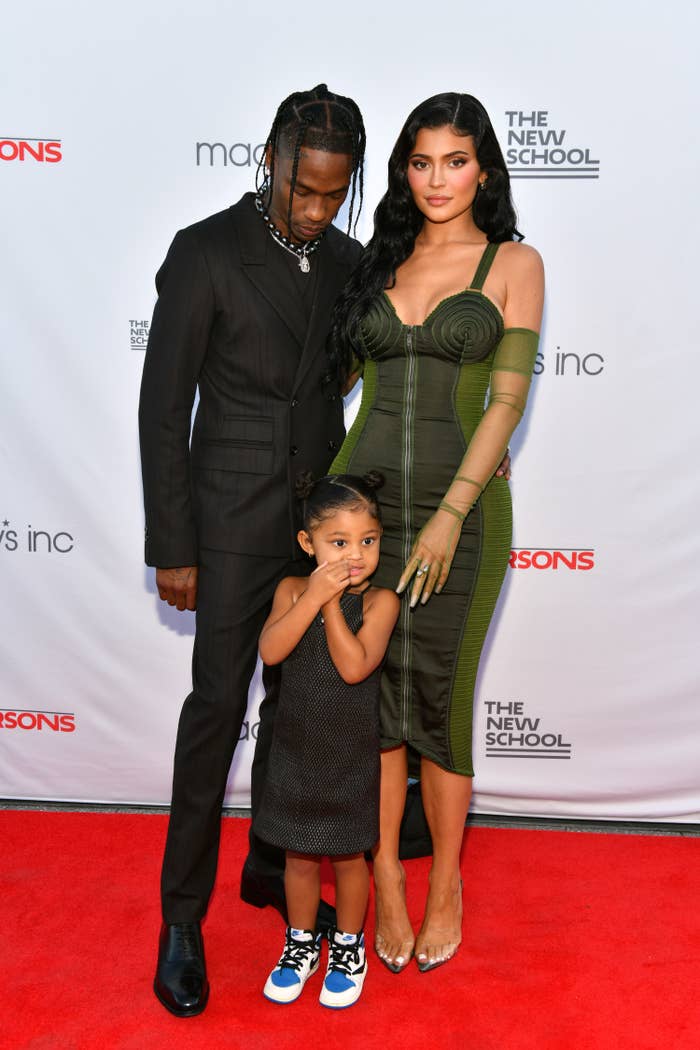 The theory — which immediately went extremely viral — bolstered other pregnancy clues spotted by fans, including the fact that Kylie's birthday had been an uncharacteristically low-key affair and her recent reunion with former ex-boyfriend Travis Scott, which was seen as a way to repair the public's perception of their relationship ahead of the news of a second pregnancy.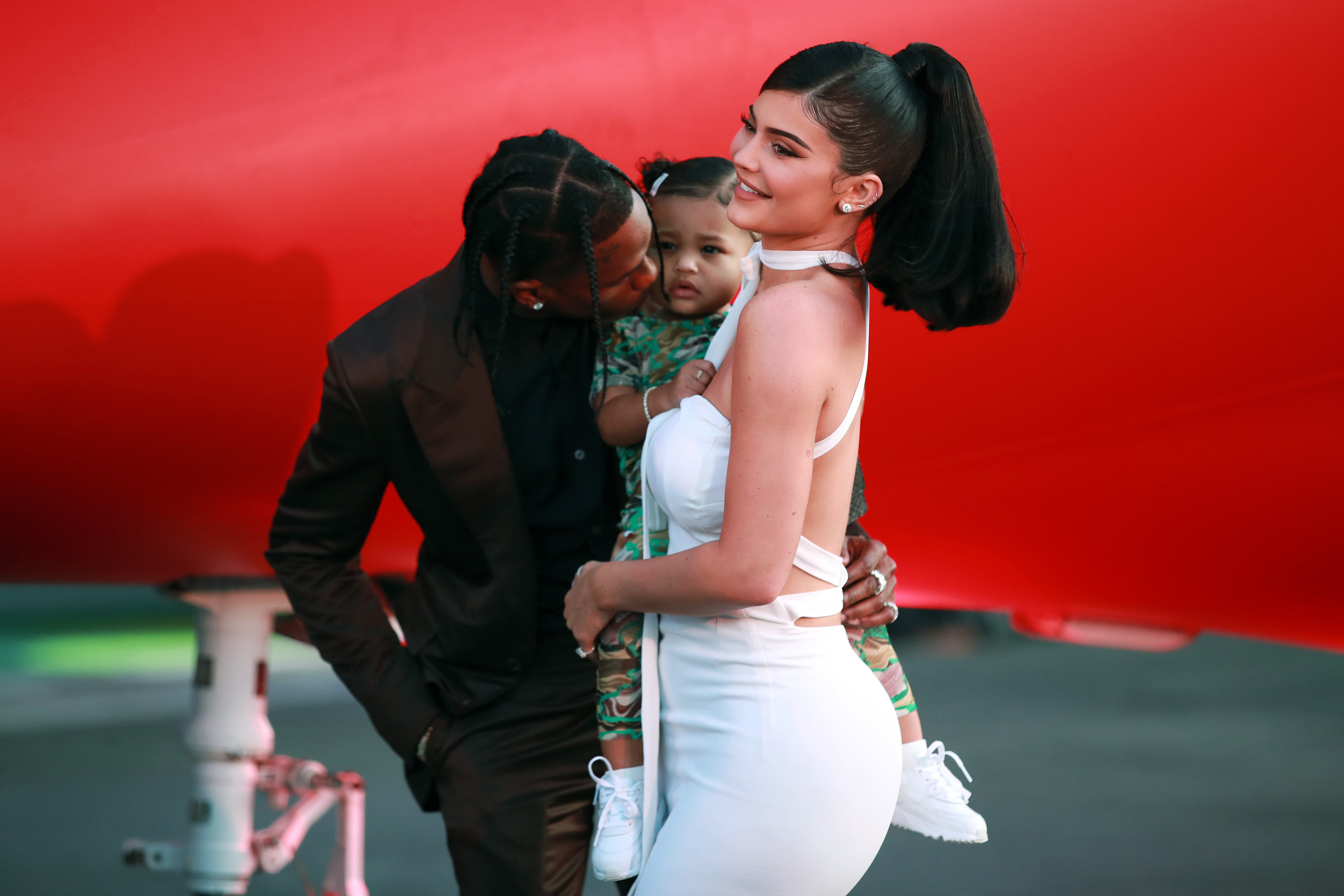 Kylie went on to confirm the theories less than a month later, taking to Instagram to announce her pregnancy with a video charting its most special moments so far, alongside a caption tagging Travis.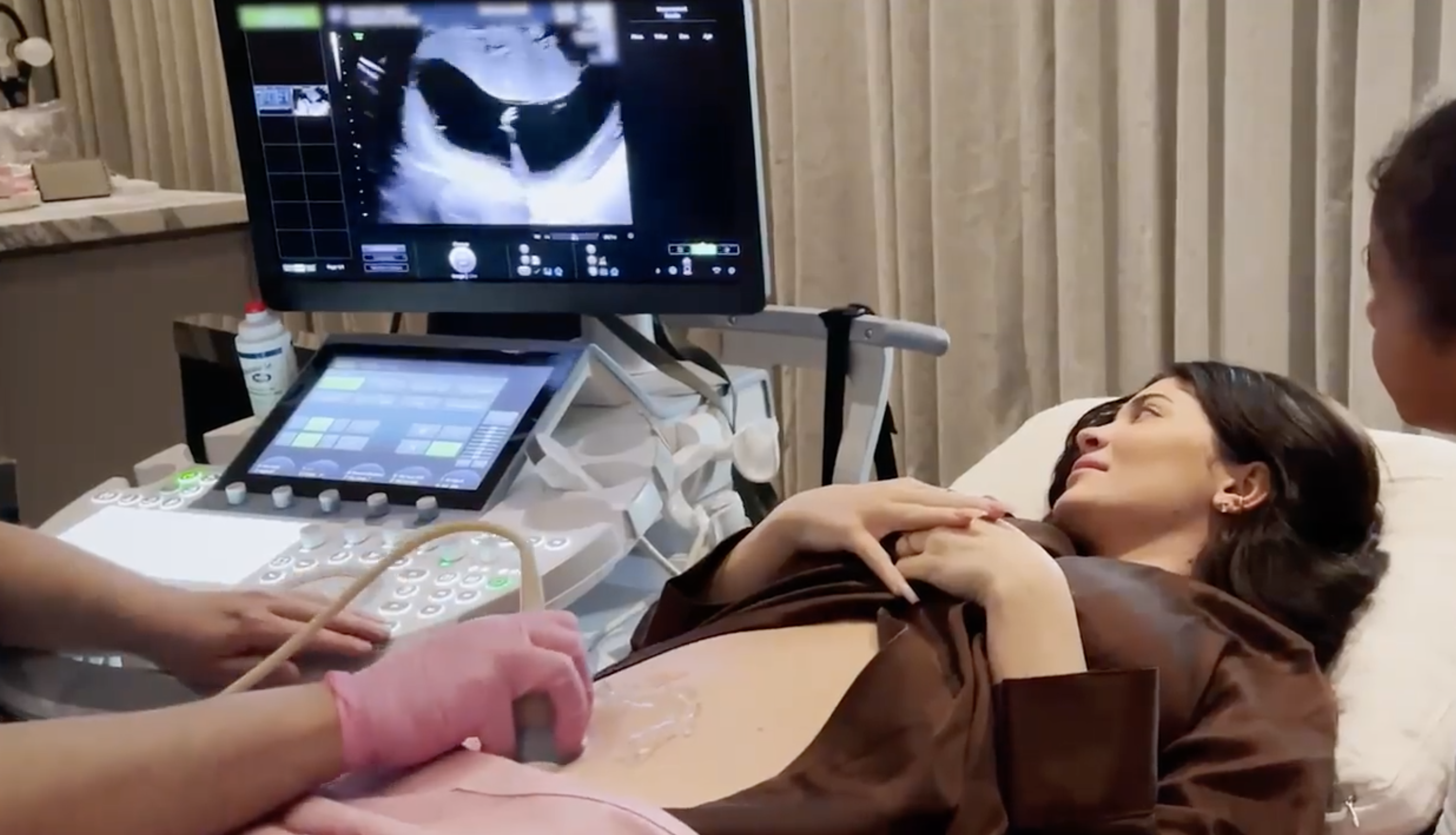 Now, the same TikTok user has done even more detective work and has come up with a new theory — that Kylie has already given birth and is keeping the news under wraps from the public.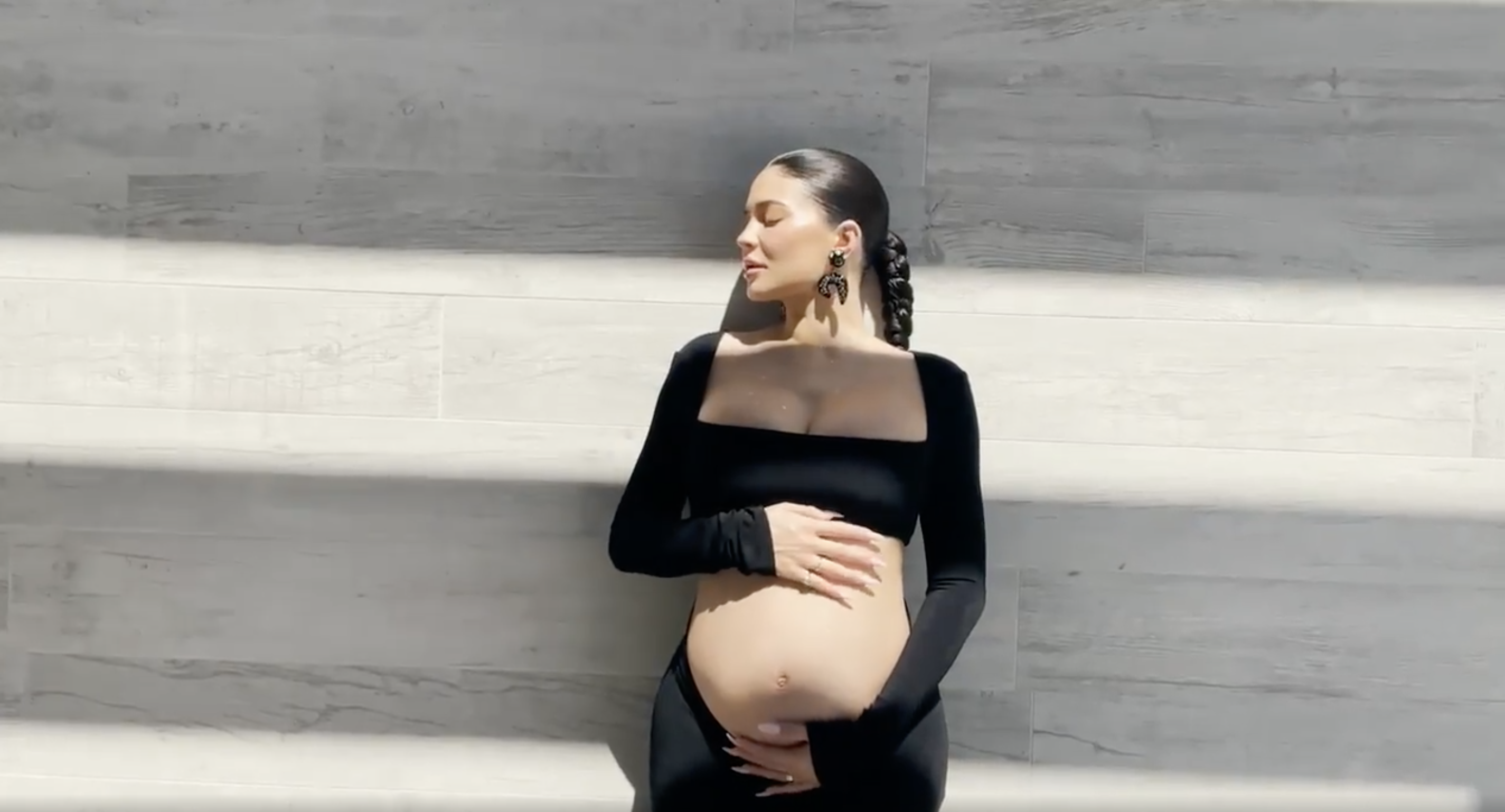 While the rest of her family were seen taking a shot with the host at the end of the show, Kylie turned away from the camera and did not consume the alcohol.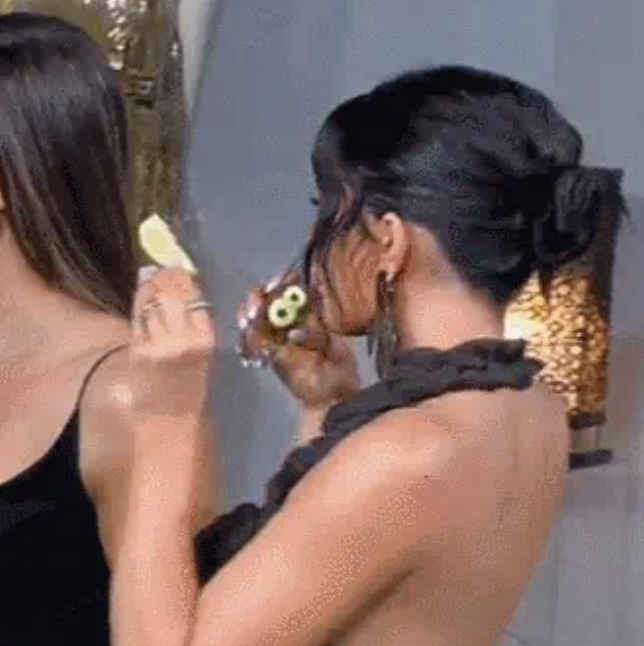 Although the reunion didn't air until June, Andy shared an Instagram video from the set on the date it was filmed — April 23.
Emily points out that if Kylie already knew that she was pregnant by April 23, her due date would have been in the last week of December at the latest — meaning that baby number two should probably be here by now.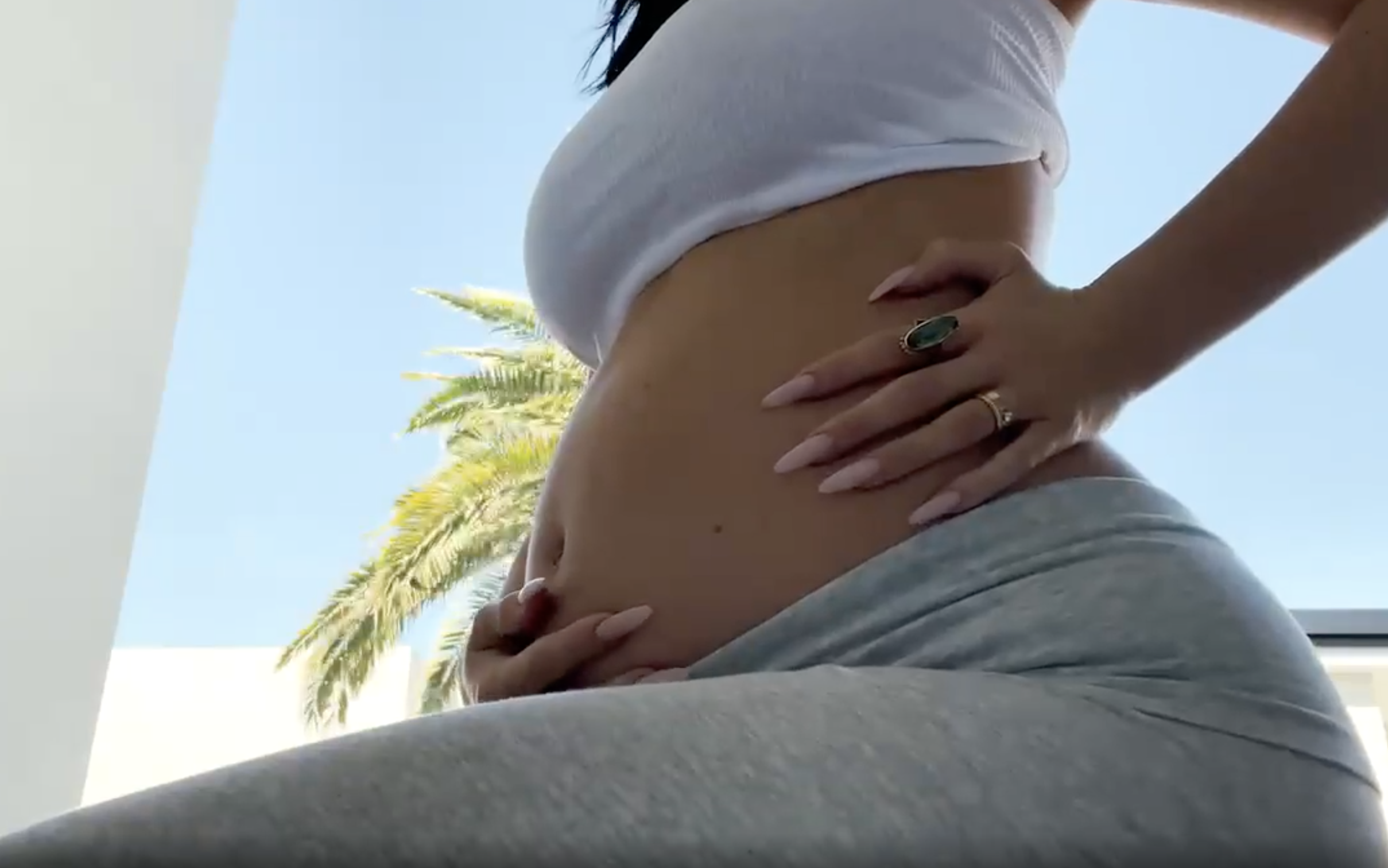 Kylie opted to skip the annual bash and wasn't seen in any of the photos, despite her 3-year-old daughter Stormi attending and being filmed alongside her cousins on Instagram.
Interestingly, the toddler can be seen wearing a protective face mask in one of the brief clips that Khloé Kardashian shared to her story — the only family member to do so — suggesting that her household is taking particularly strict measures against COVID-19 at the moment, perhaps due to its vulnerable new addition.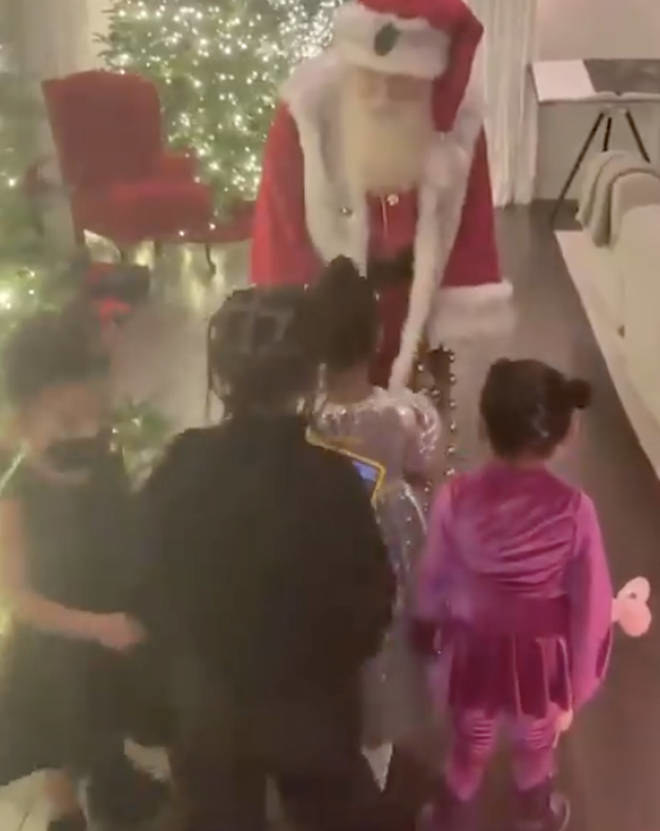 The plot thickened on Dec. 26, when Kourtney Kardashian's fiancé, Travis Barker, shared a photo to his own social media page that had a pink-rimmed Comotomo newborn bottle in shot.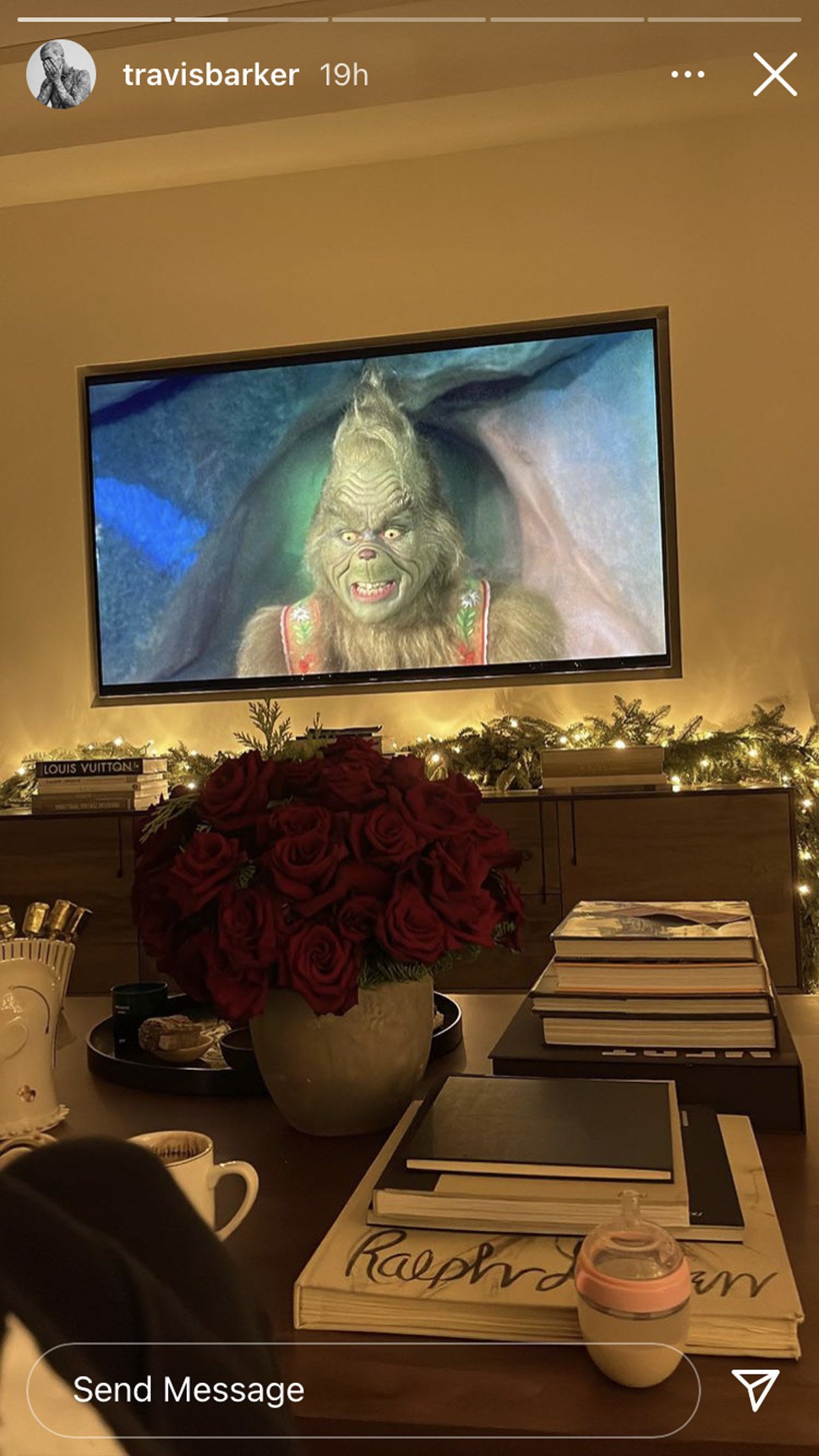 Followers quickly realized that the current Kardashian/Jenner children are too old to be using this bottle, and some even noted that it was the same brand that Kylie used for Stormi when she was born.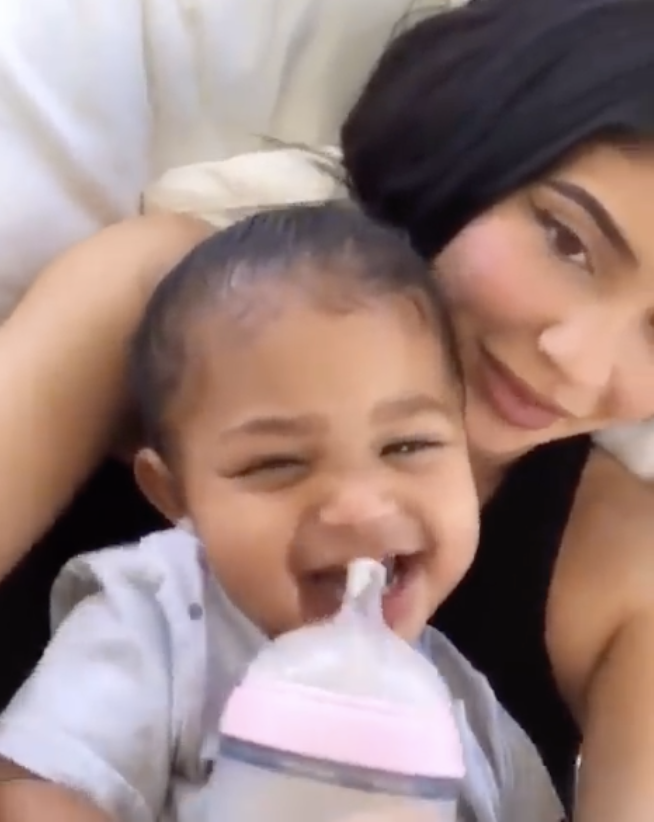 Kylie and Travis also used the holiday season to make a slow but carefully coordinated return to social media following their hiatus after the Astroworld tragedy, prompting speculation that they are building up to a big announcement.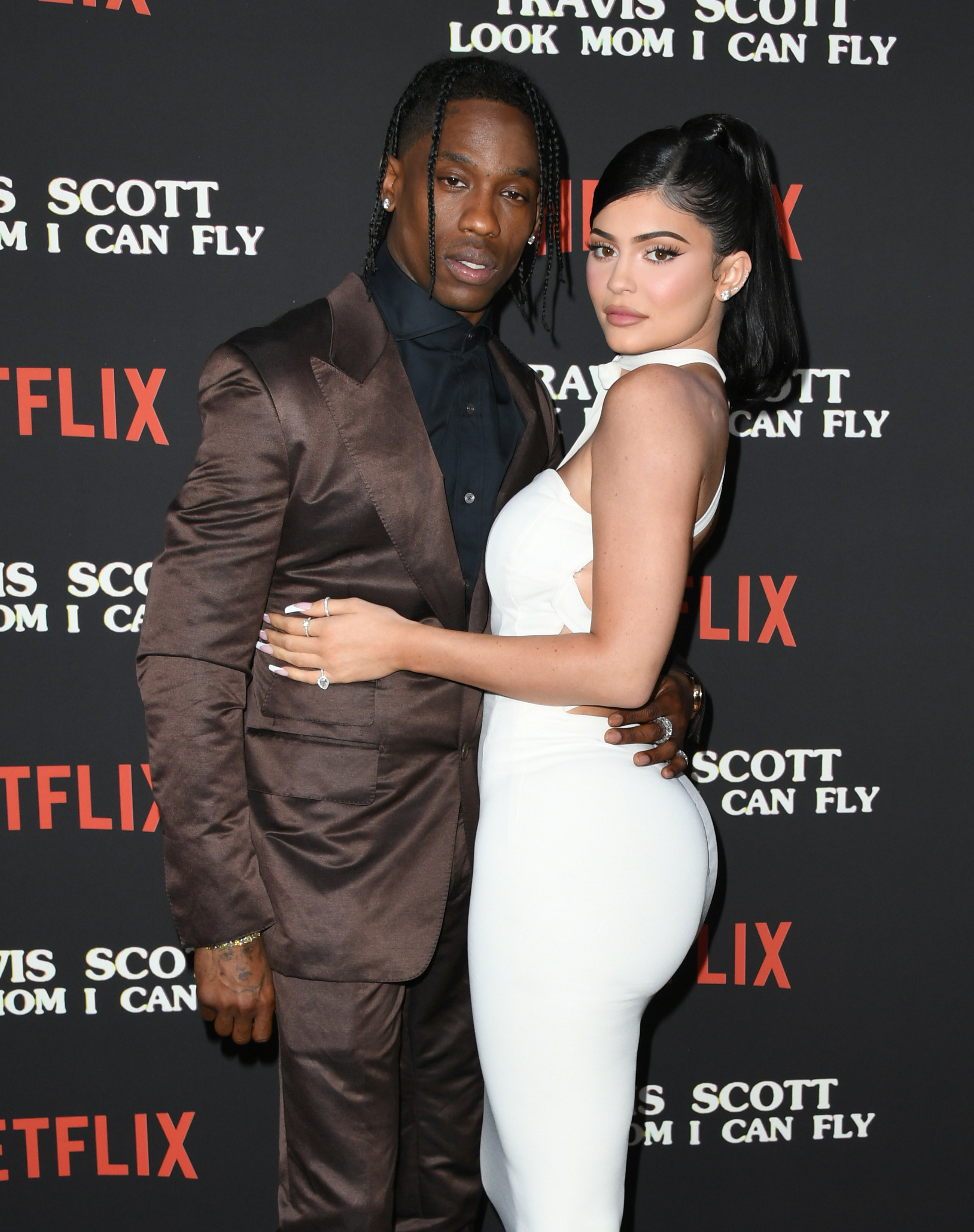 And for New Year's, she posted a black-and-white photo of herself showing off her bare bump and reflecting on the "blessings" and "heartache" 2021 brought her.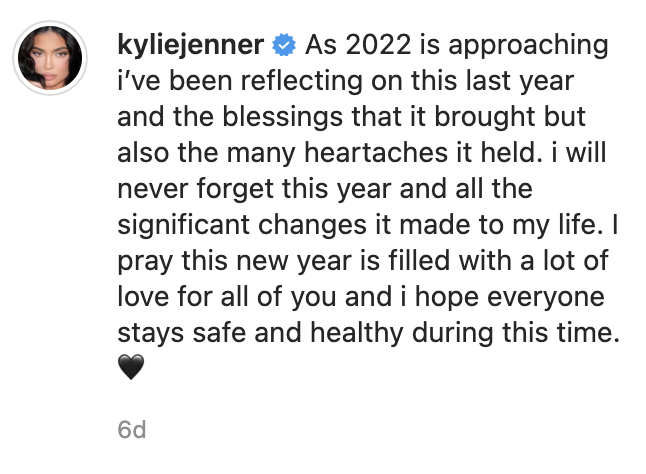 Travis also posted for the first time since Astroworld on this date, sharing a black-and-white photo of himself looking at the ground.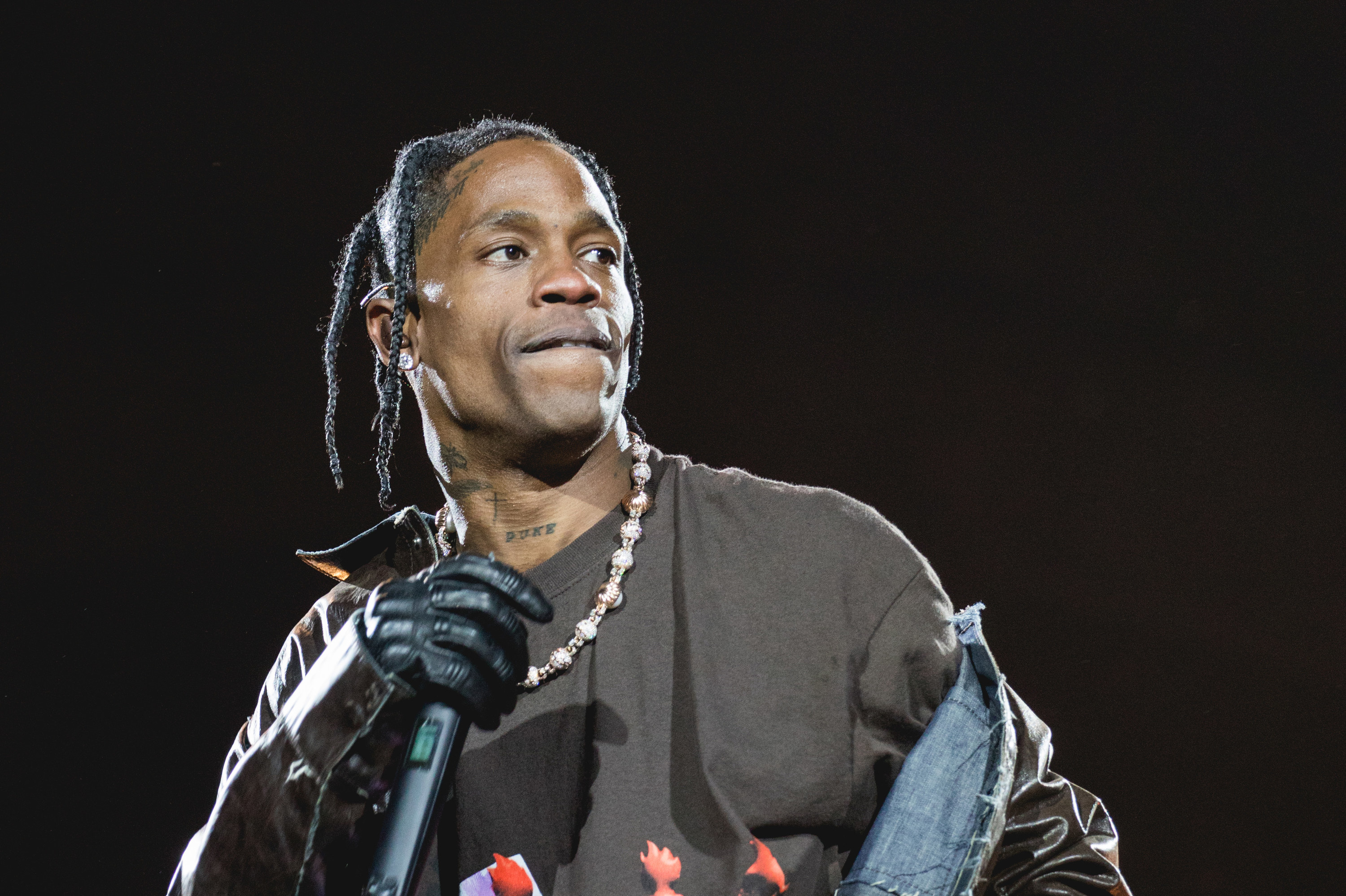 He simply wrote: "Always" alongside a brown heart emoji — something which appeared to be significant as Kylie shared two of them in the post's comments, and Khloé four.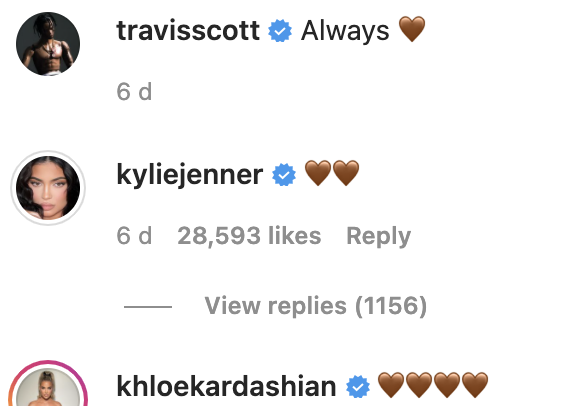 Travis's choice of caption also appears to be significant, with fans suggesting that "Always" or "Infinity" could be the new baby's name after they noticed Kim Kardashian used the infinity emoji as a caption on a family photo on Jan. 4.
These posts mark the first time the pair have posted on social media since 10 people died at the Astroworld tragedy seven weeks ago. Some fans have suggested that the couple are attempting to distance the news of their new arrival from the festival by sharing these interim posts.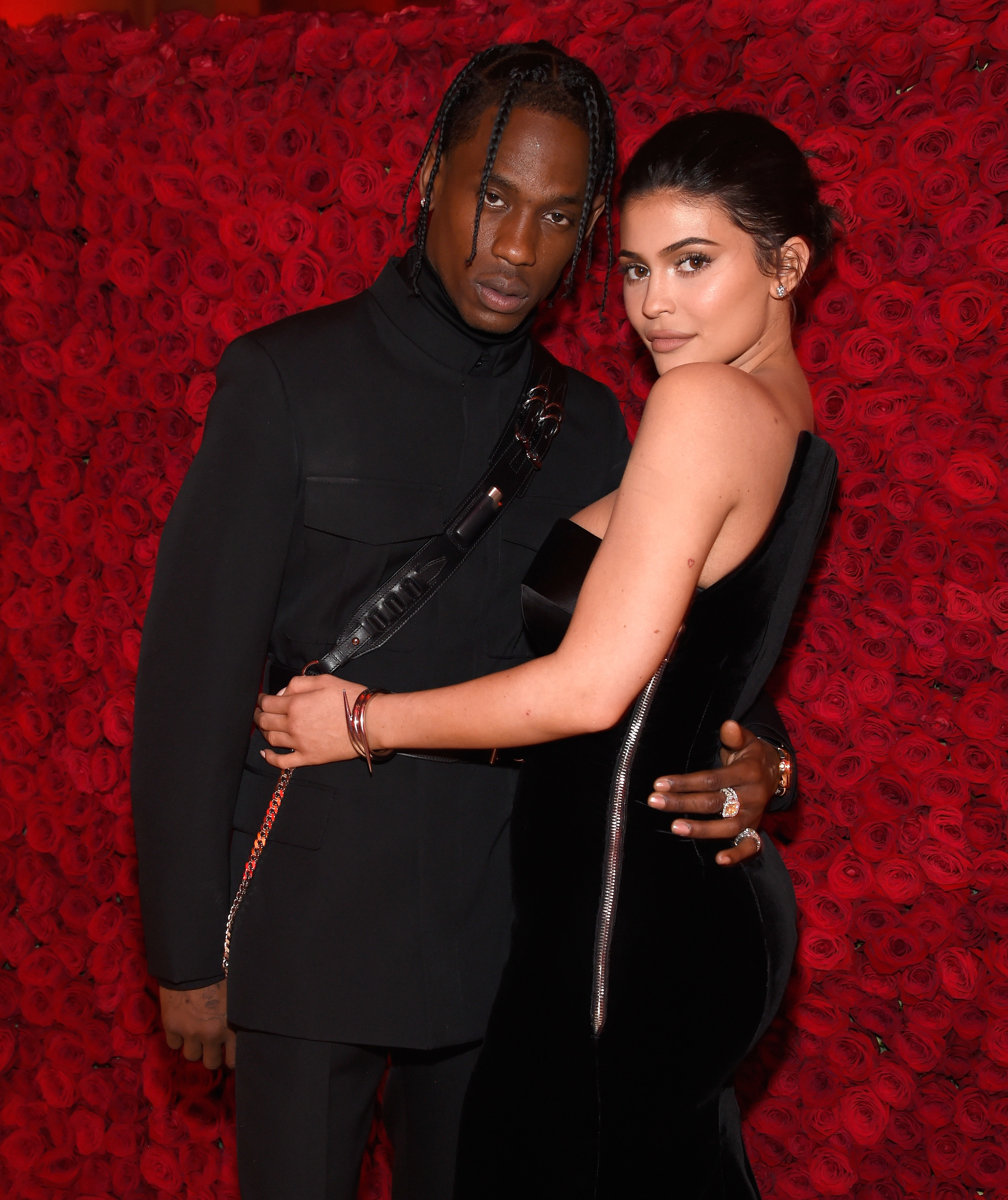 Just yesterday, Kylie took to Instagram again with more photos of her growing bump — which she captioned with the song lyrics "I am woman." She also showed off her pregnancy body in videos posted over New Year.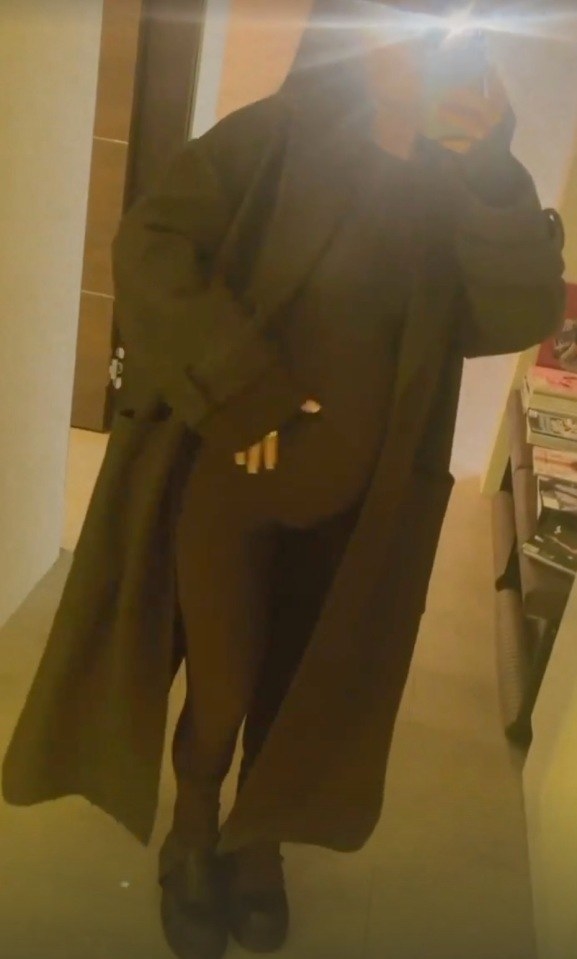 But despite using her Instagram comeback to try and dispel speculation that she's already given birth, we know from her birthday posts that she's no stranger to saving old videos and photos to share at a later date to throw fans off the scent. And, once again, her nails may have given the game away, with her choice of New Year's manicure uncharacteristic to say the least.
Celebrity nail technician Lisa Kon posted a close-up photo of Kylie's fresh French manicure to her page last week (above), and fans quickly picked up on the fact that Kylie's nails are much shorter than her usual style, which can be seen below.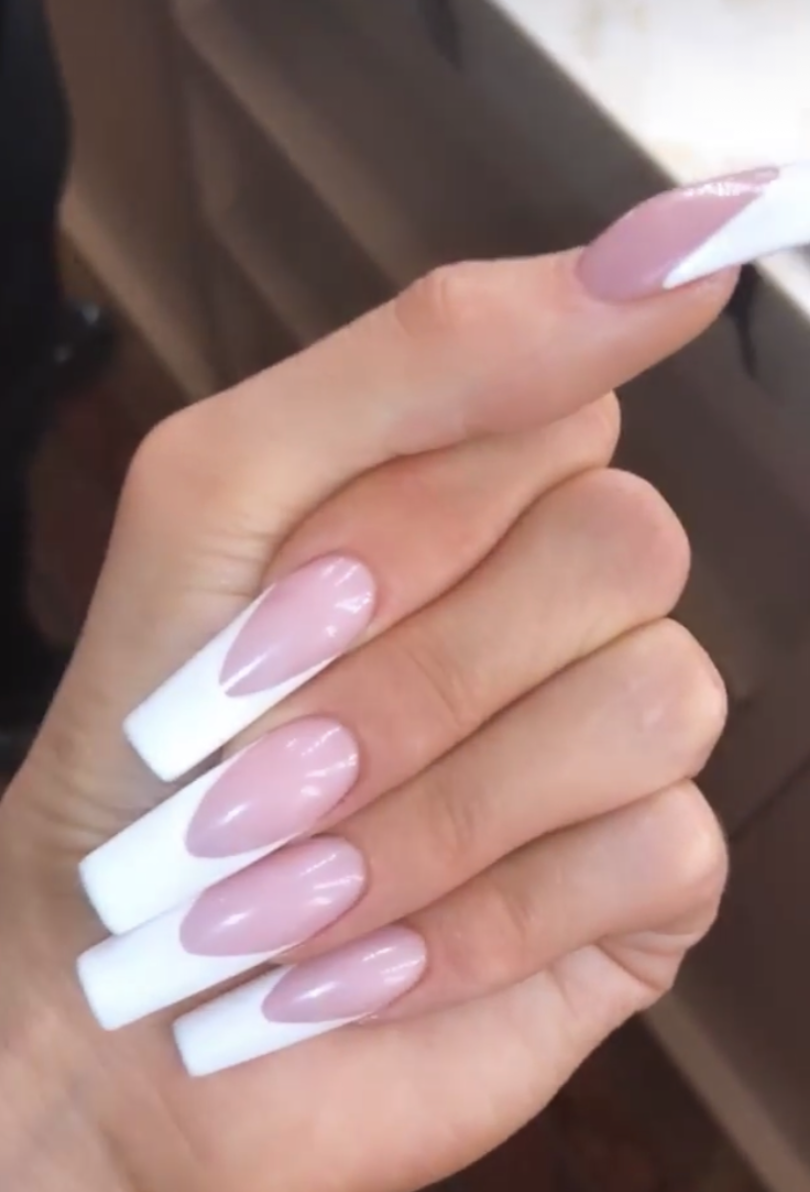 This suggests that the beauty guru has trimmed down her nails so as not to scratch her newborn when changing diapers and other day-to-day tasks that come with being a mom.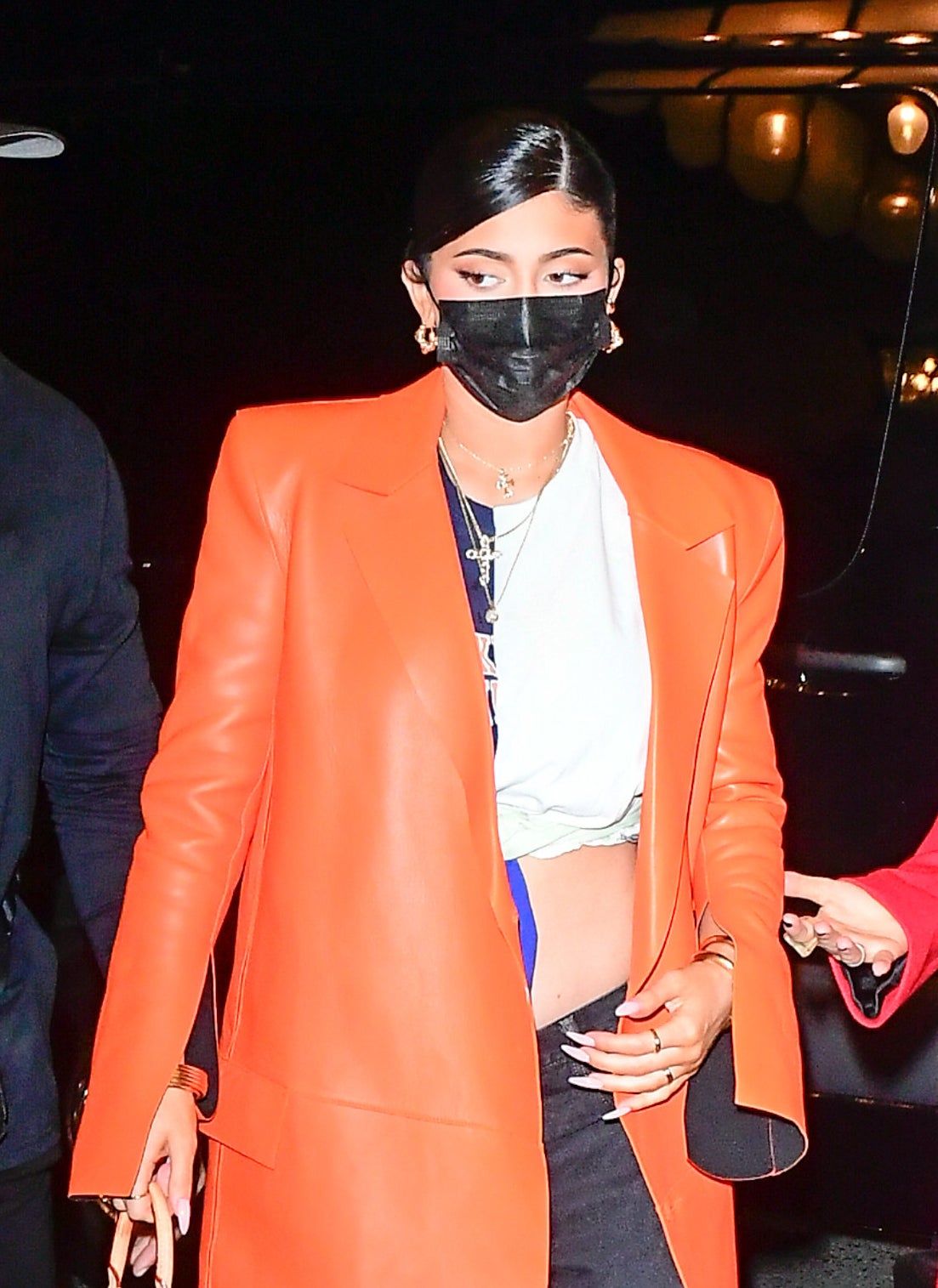 Finally, claims that Kylie has secretly given birth reached fever pitch on Sunday, when she was suspiciously covered with blankets as she, Kris Jenner, and Corey Gamble were photographed departing a private jet.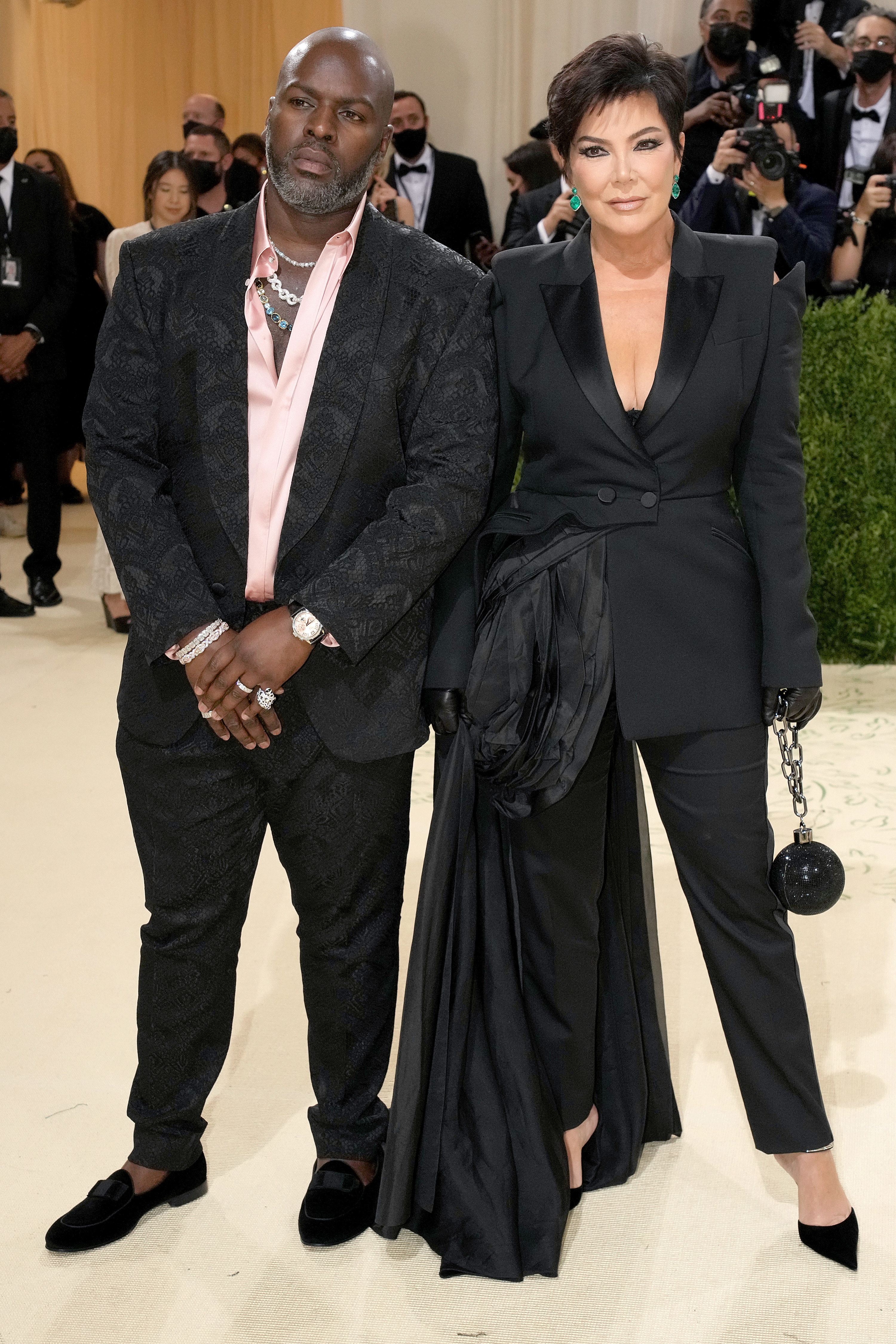 Of course the decision to cover up Kylie's body raises questions, but her decision to fly at all while heavily pregnant is also highly suspicious.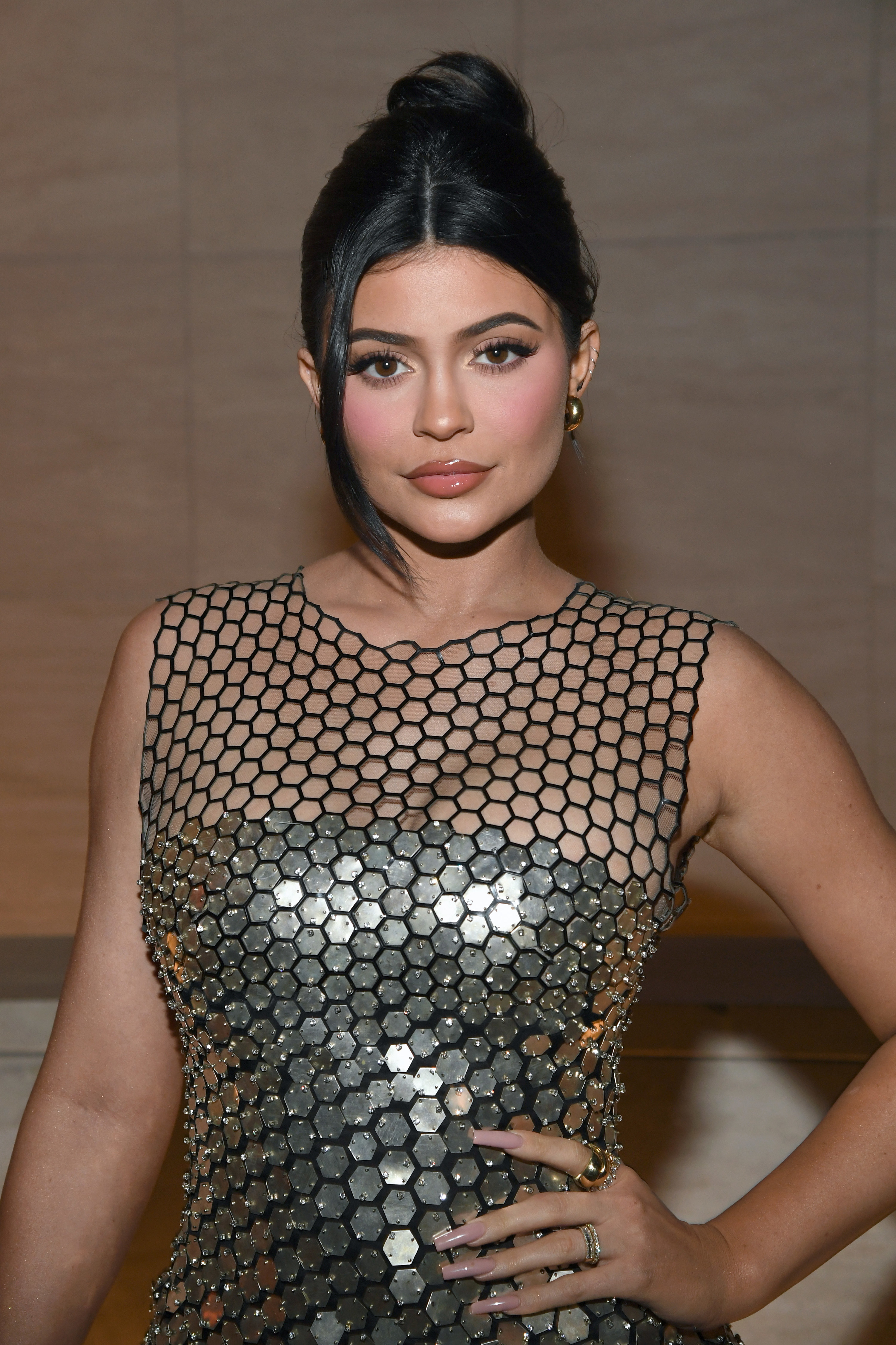 Pregnant women are advised against flying after 36 weeks, which Kylie would be well over if she became pregnant in April.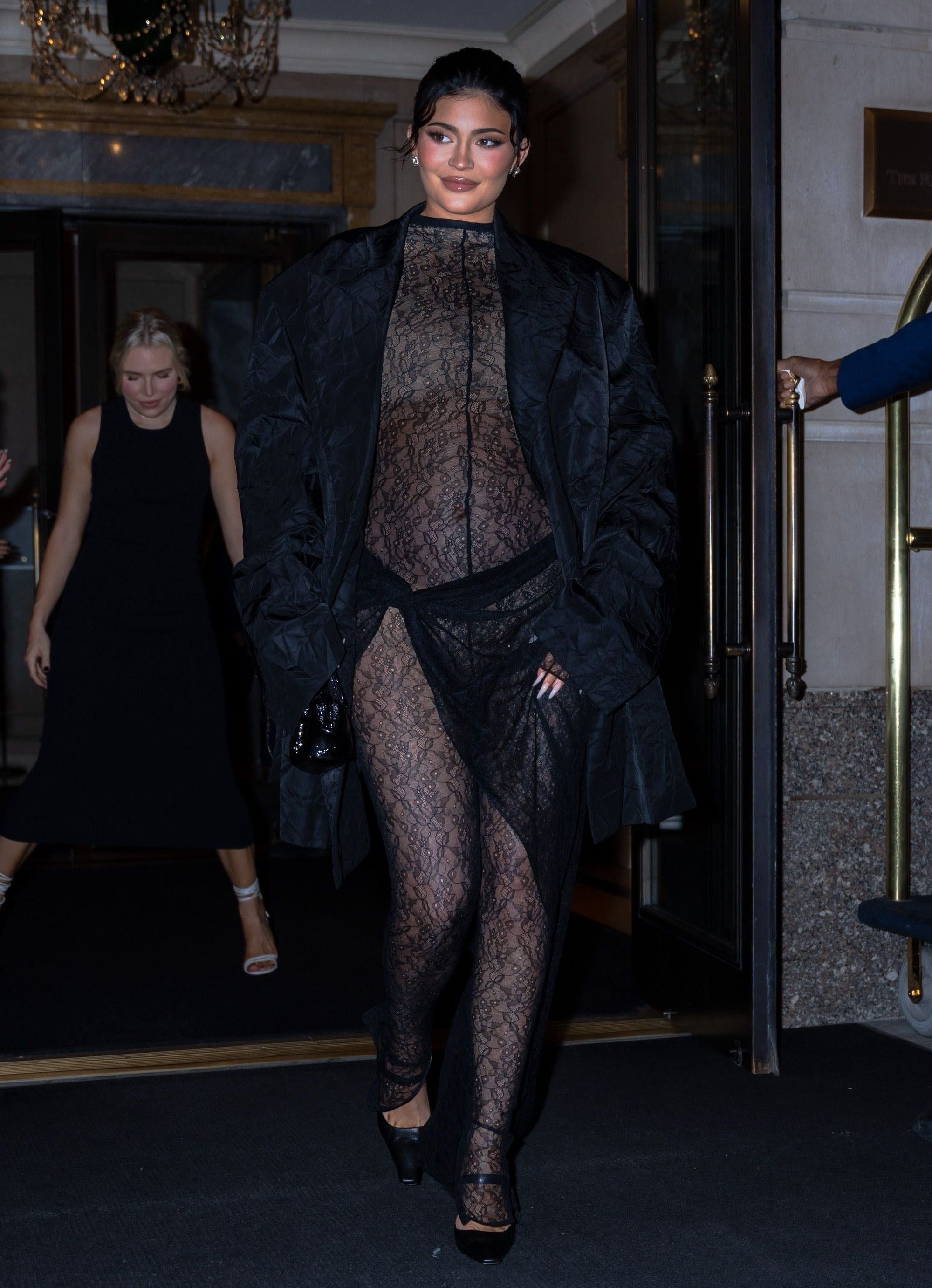 And, finally, fans have also been quick to point out that this wouldn't be the first time that Kylie has kept details of her pregnancy and delivery private.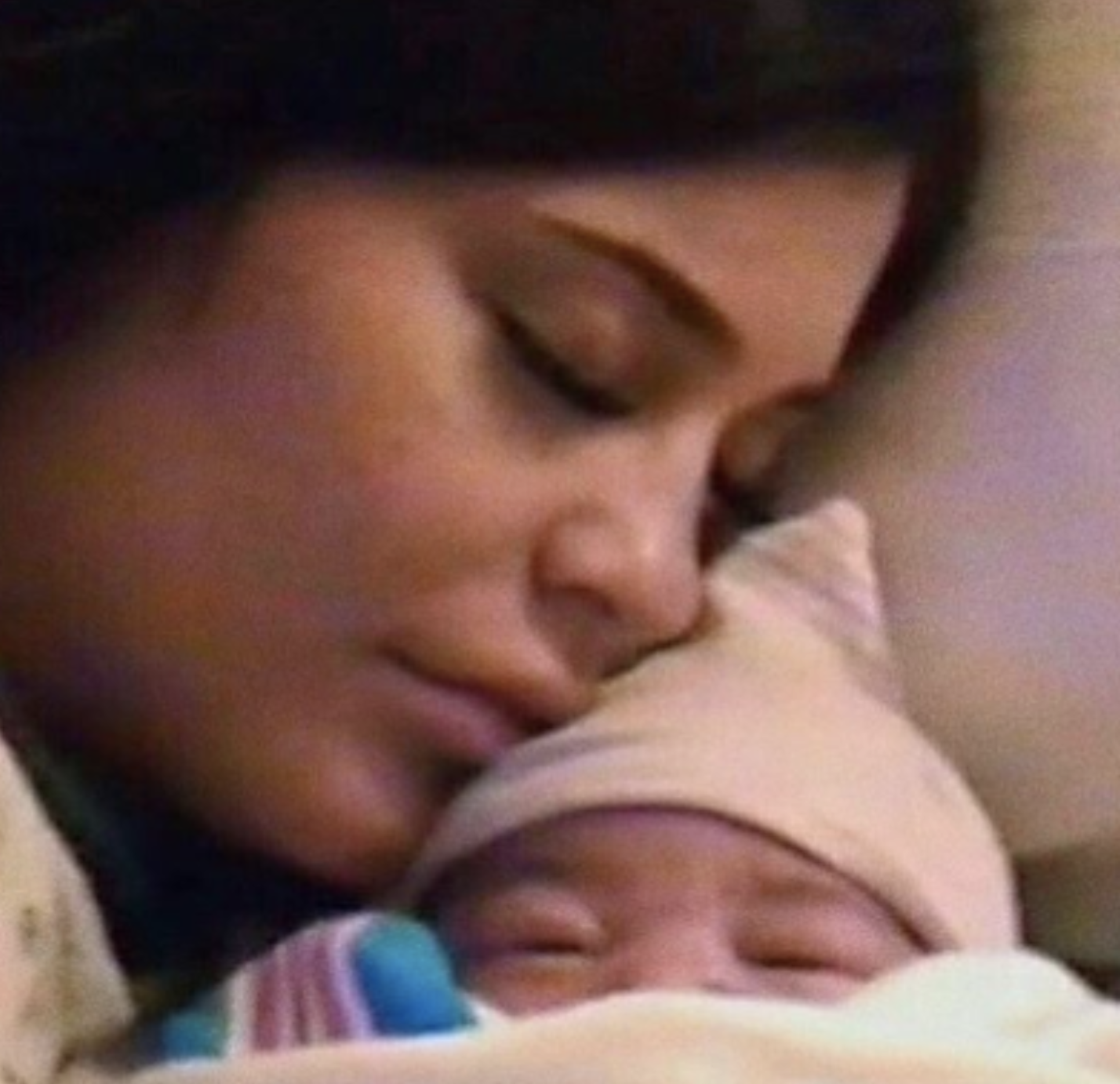 Back in 2017, she not only went into hiding and kept her first pregnancy a secret for the full nine months, but didn't even announce the arrival of Stormi until Feb. 4, 2018 — three days after giving birth.