In August 2018, rapper Travis Scott released his third studio album Astroworld, with the memorable artwork featuring a giant golden inflatable of Travis's head as the entrance to an amusement park.
Travis shares Stormi with Kylie Jenner, and the pair created "Stormiworld" for the lavish celebration, complete with a giant inflatable of Stormi's head in obvious homage to the Astroworld album cover.
The Astroworld Festival was launched in the same year as Travis's album, with the artwork's giant head a standout feature at the event. The festival also ran in 2019, but it was canceled in 2020 due to the COVID-19 pandemic.
So fans were delighted when it was announced that the festival would be returning to Houston in November 2021. However, the event ended in heartbreak when a crowd surge resulted in the deaths of 10 people, including a 9-year-old boy.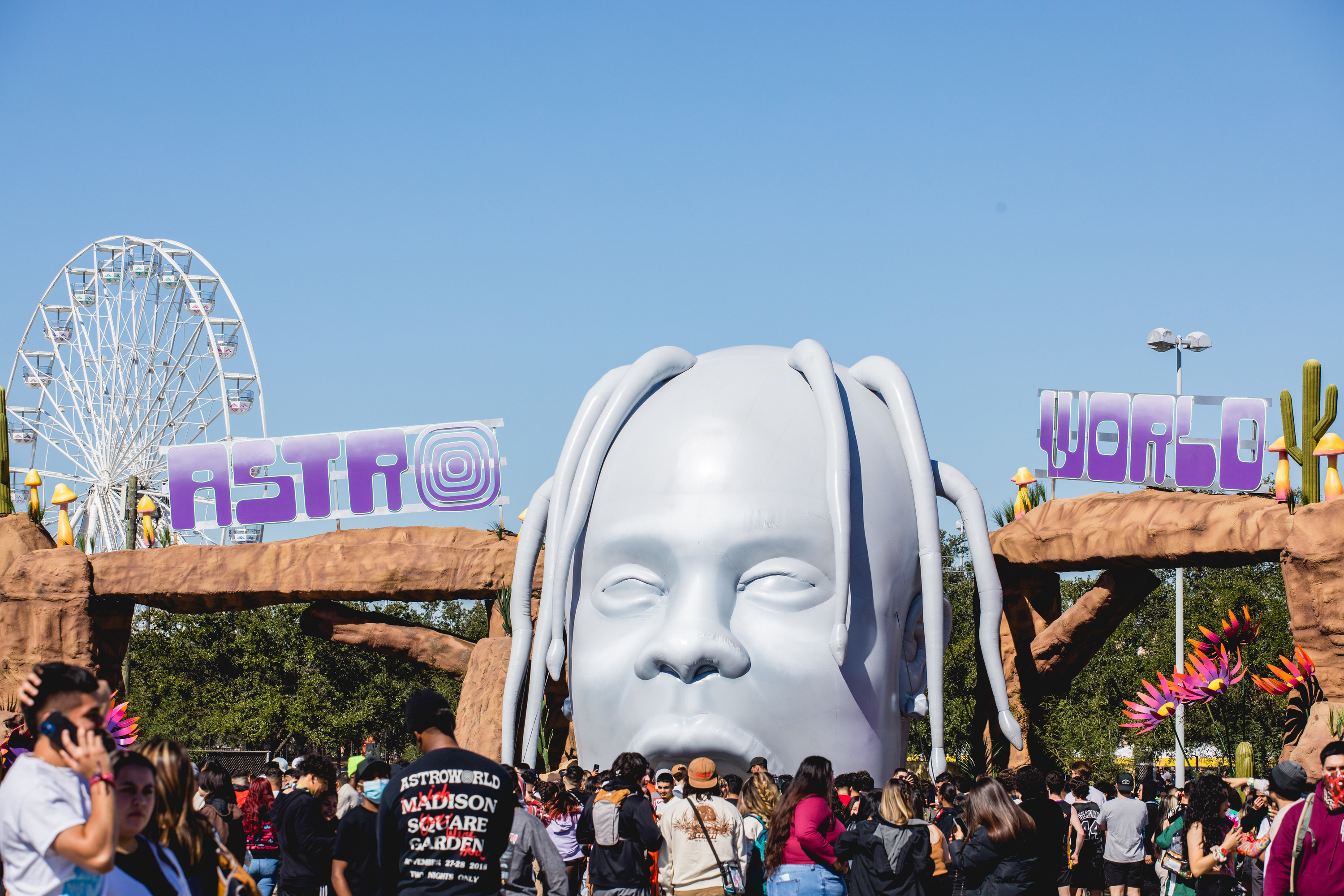 It was also reported that Travis continued performing for 37 minutes after the festival had been declared a mass casualty incident.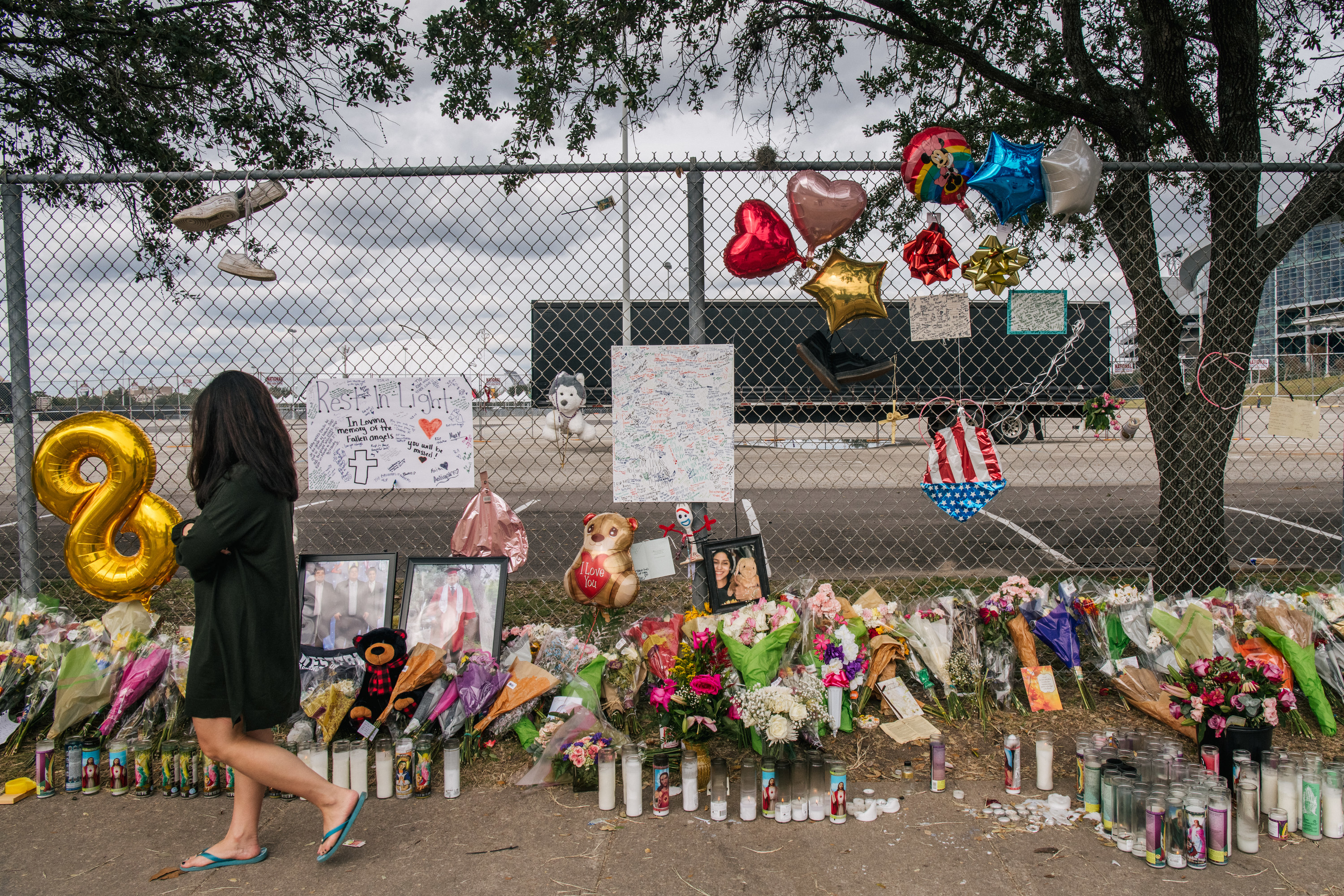 But sources close to the rapper have maintained that Travis was not aware of the severity of the crowd surge, and the rapper has also denied legal responsibility for the deaths and injuries.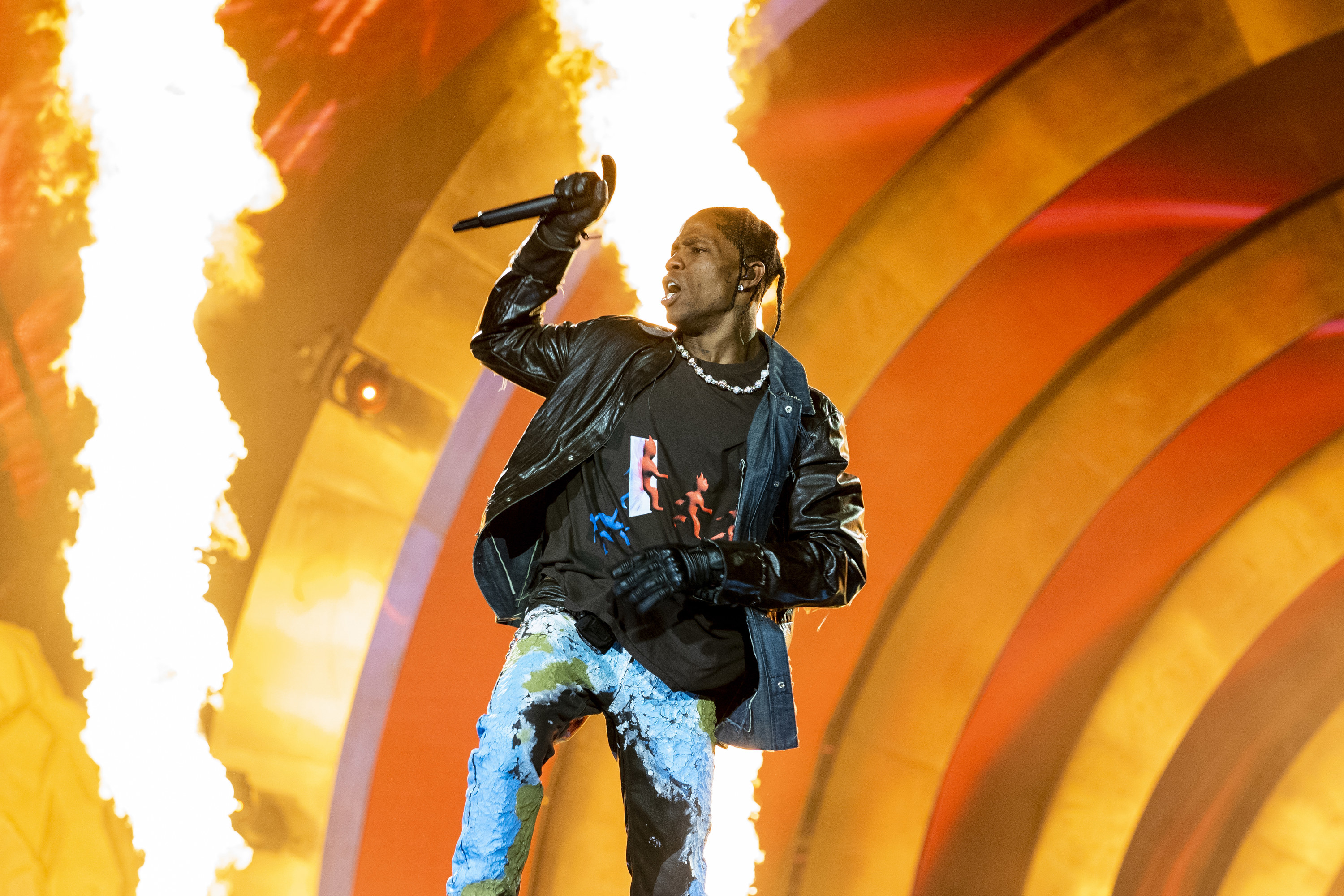 He and Kylie have faced repeated backlash for their response after the tragedy, with Travis appearing to suggest that the media was unfairly pinning the blame on him when he first discussed the event in December 2021.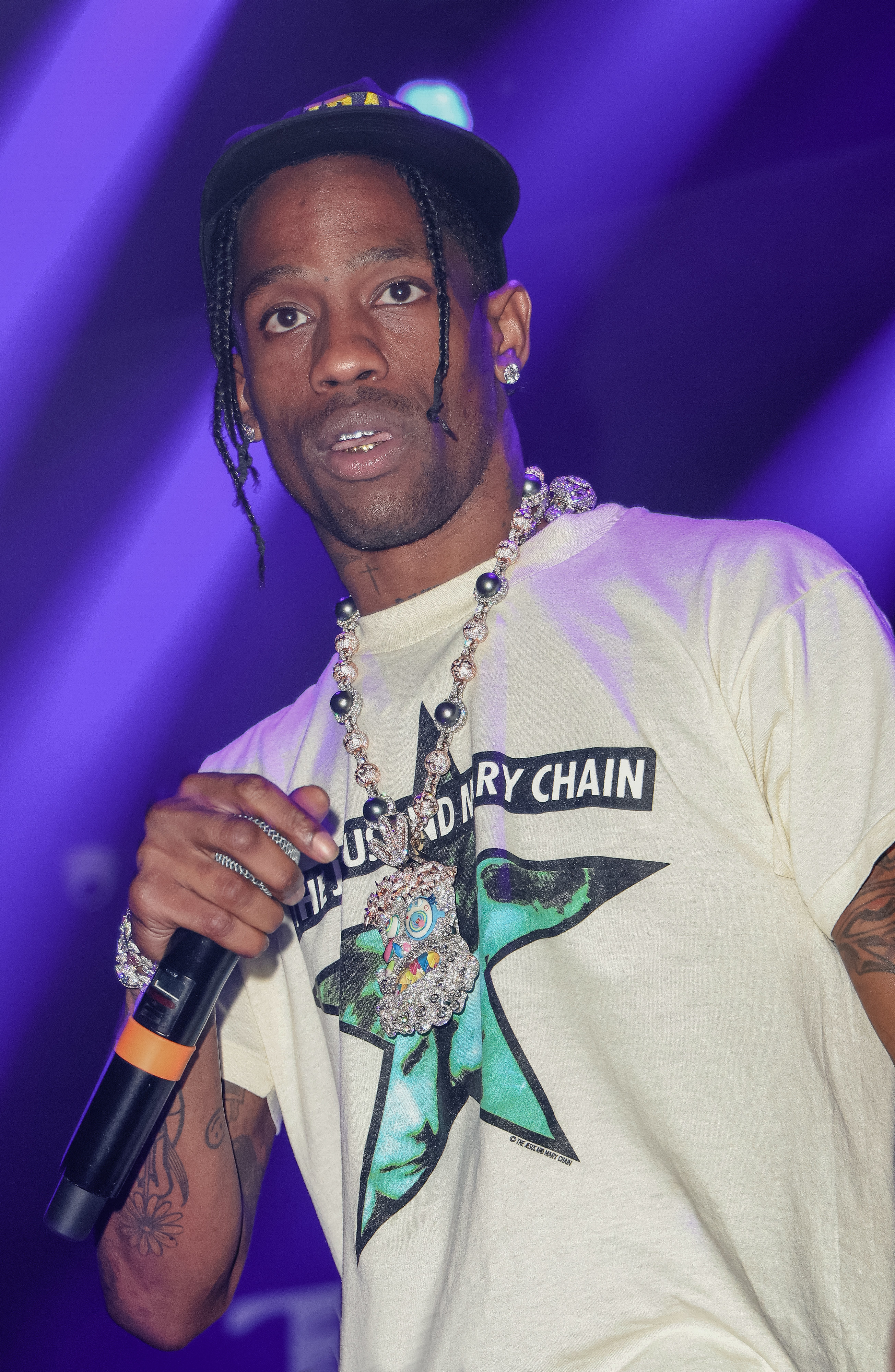 Then in February, people said that Travis was being "incredibly offensive" toward victims' families after he was caught liking Kanye West's Instagram post that demanded Billie Eilish apologize for pausing her concert to check that her fans were OK, because it had sparked comparisons to Travis's behavior at his shows.
And in August, Kylie was accused of having "no respect for the victims of Astroworld" after she posted an "insensitive" and "disrespectful" video of Travis "raging" backstage at a gig.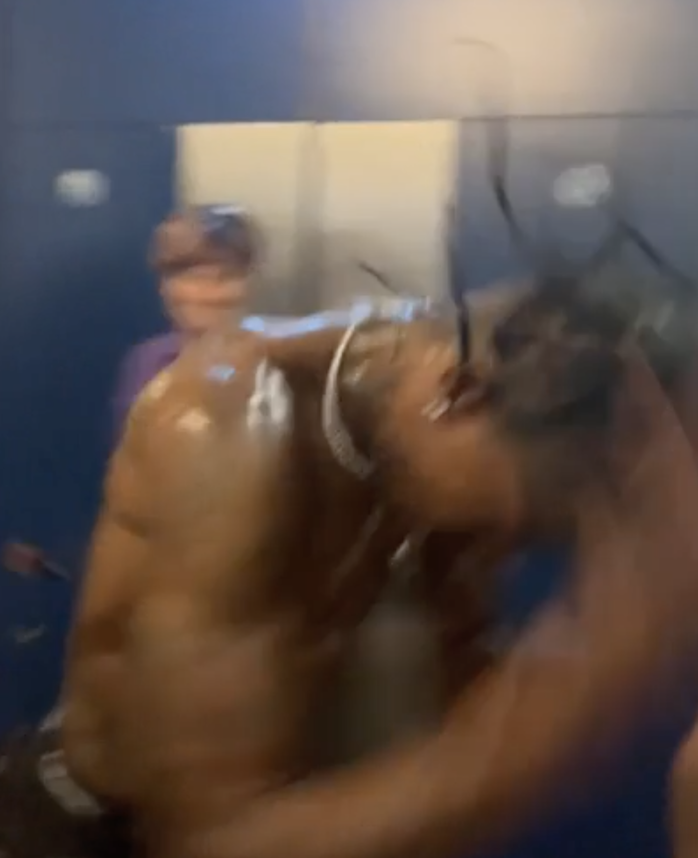 The Kardashian/Jenners have also come under fire for their lack of response to the Astroworld tragedy more generally, with it even being discovered that they orchestrated an entirely fake storyline in Season 1 of The Kardashians just to avoid referencing it.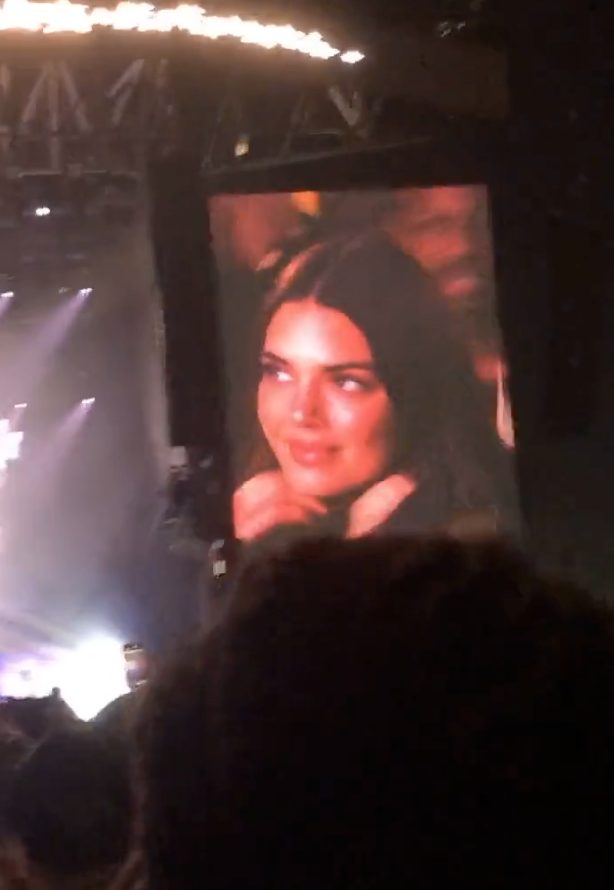 Despite these missteps, Kylie and Travis did skip "Stormiworld" in 2022, with their daughter instead having a joint party in her mom's backyard with her cousin, Chicago, instead.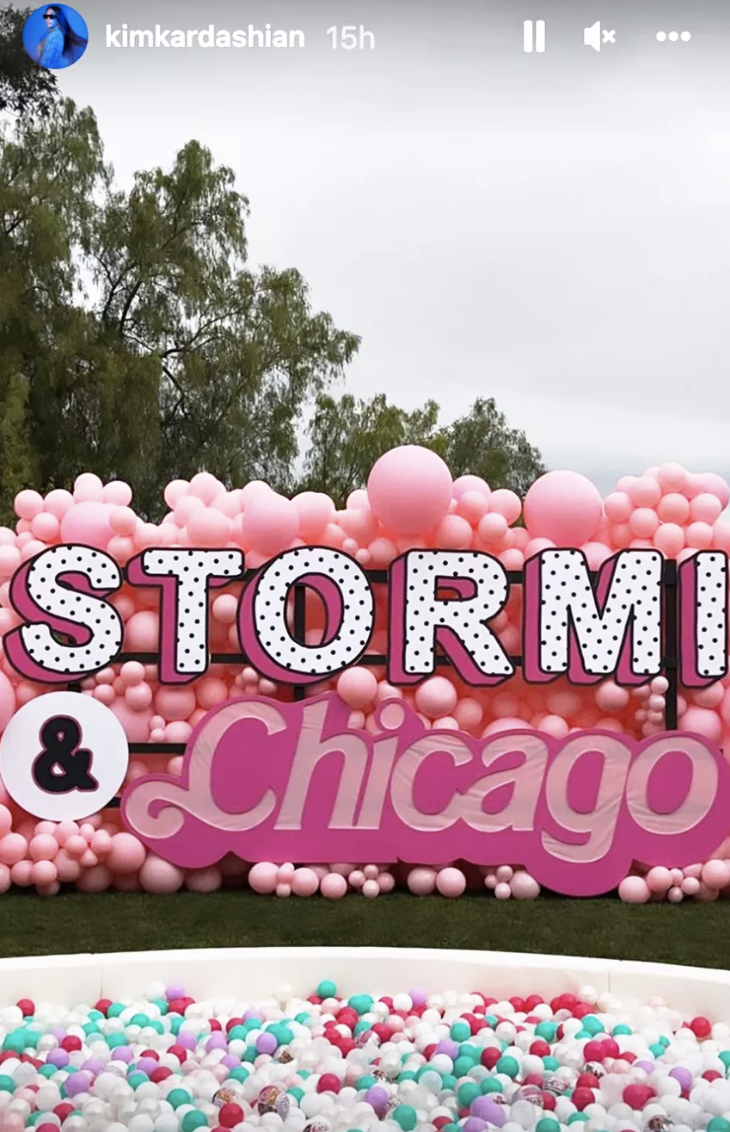 The famous "Stormiworld" head was not used for the event, which was held while Kylie was heavily pregnant with her son, Aire, who was born the day after Stormi's 4th birthday.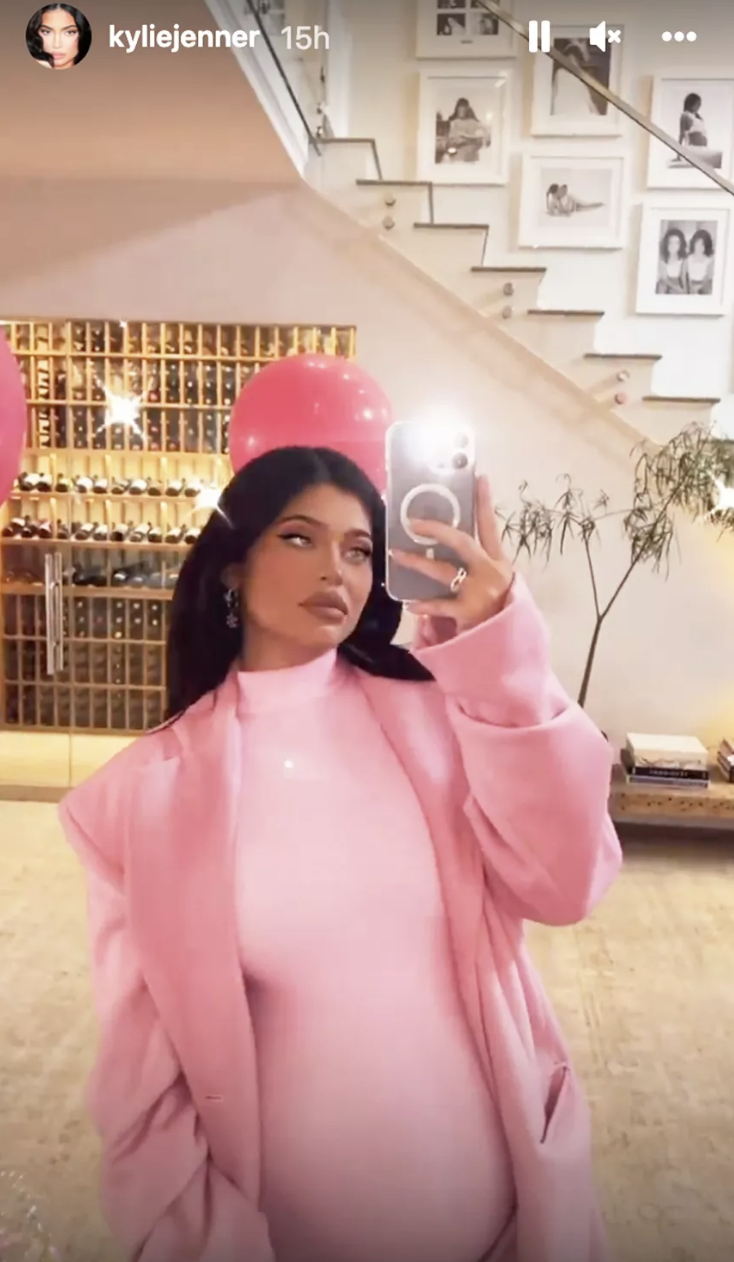 But it appears that it may have been Kylie's pregnancy that prevented her from throwing "Stormiworld" last year — not its association with the deaths of 10 people, as the Astroworld-themed head was back in full force this week.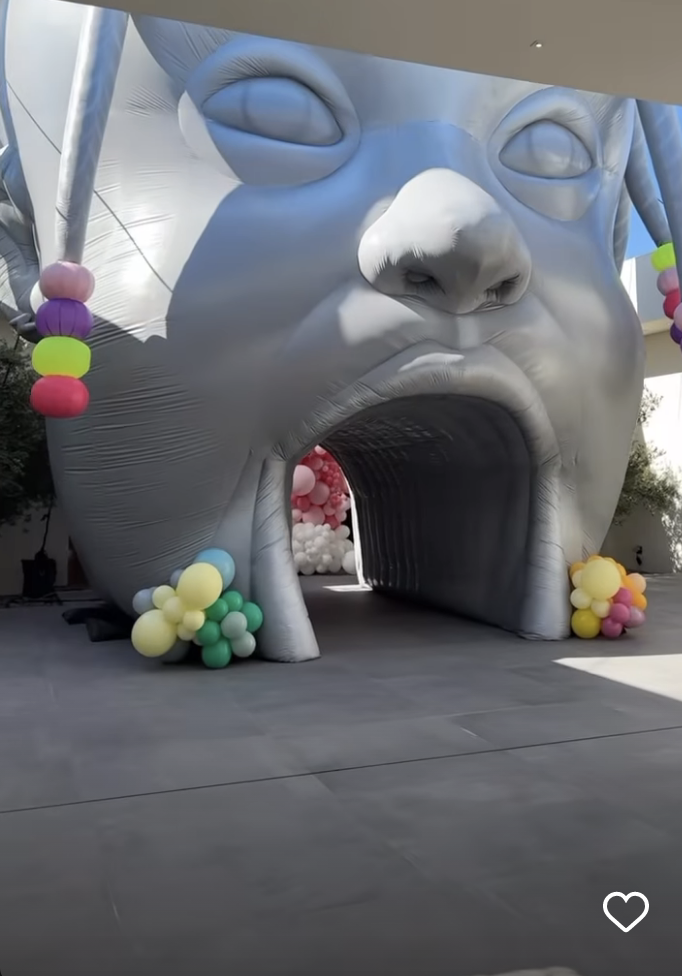 Kylie threw an "It Takes Two" birthday party for both Stormi and Aire on Wednesday, complete with merchandise and fun activities for the children.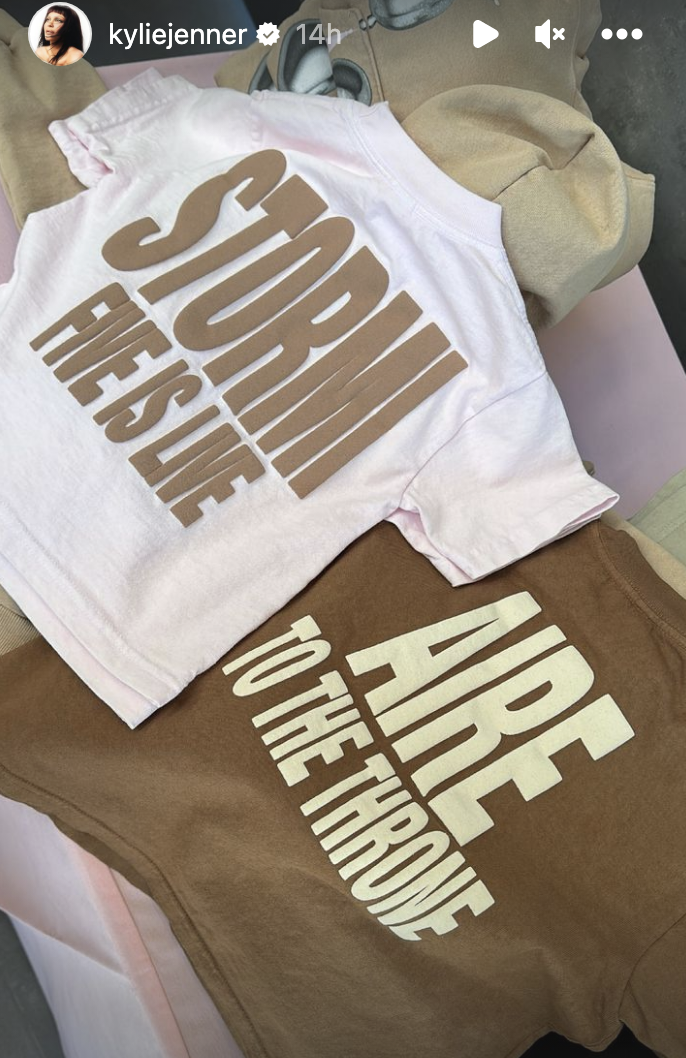 And while there was no explicit mention of "Stormiworld" in any of Kylie's social media posts, fans were horrified to see that the giant head was back in use.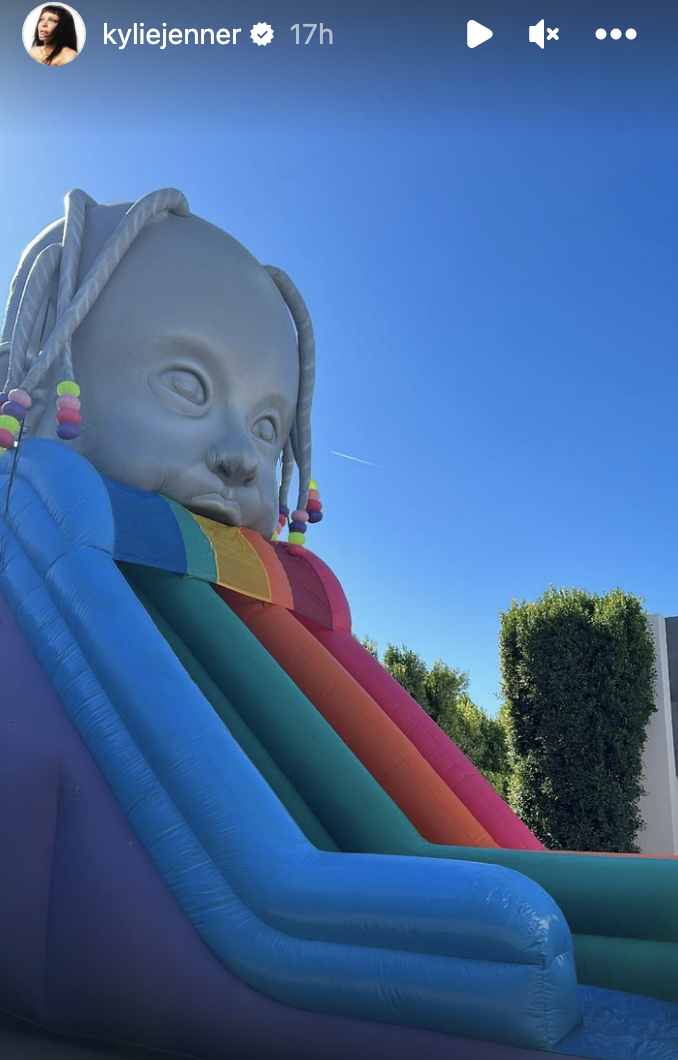 In addition to being a backdrop to some slides, the inflatable Stormi head's mouth was once again used as the entrance to the party — just as it appears on the Astroworld artwork.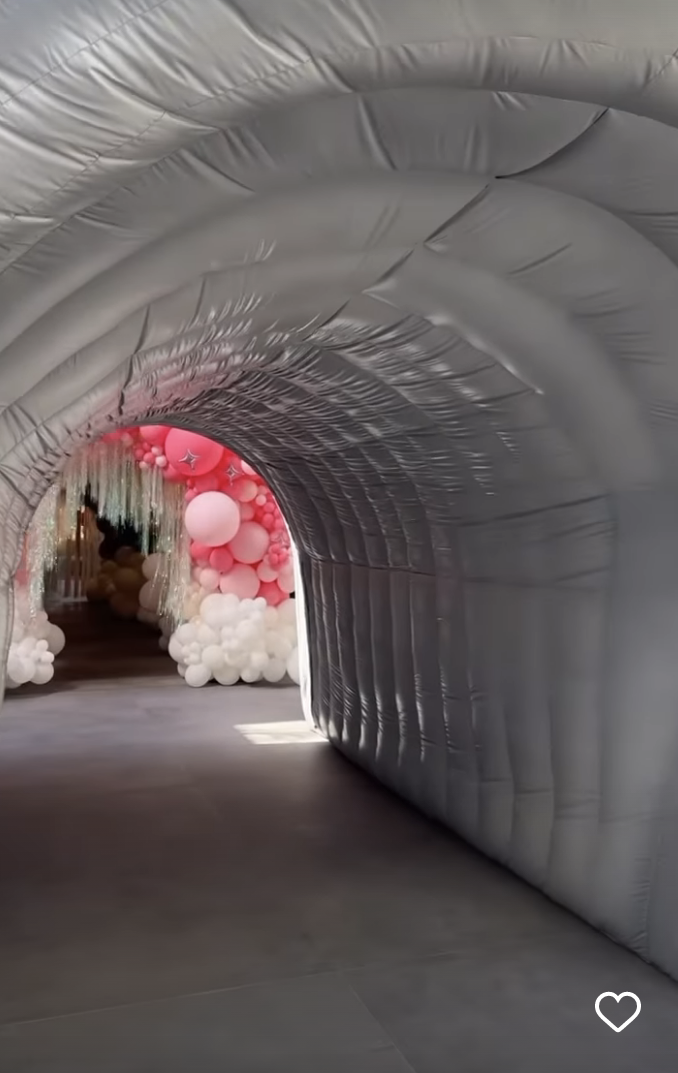 Many people were outraged by Kylie continuing to associate her little girl's birthday with such a devastating tragedy, and the star was branded "tasteless" and "callous" as her actions were discussed online.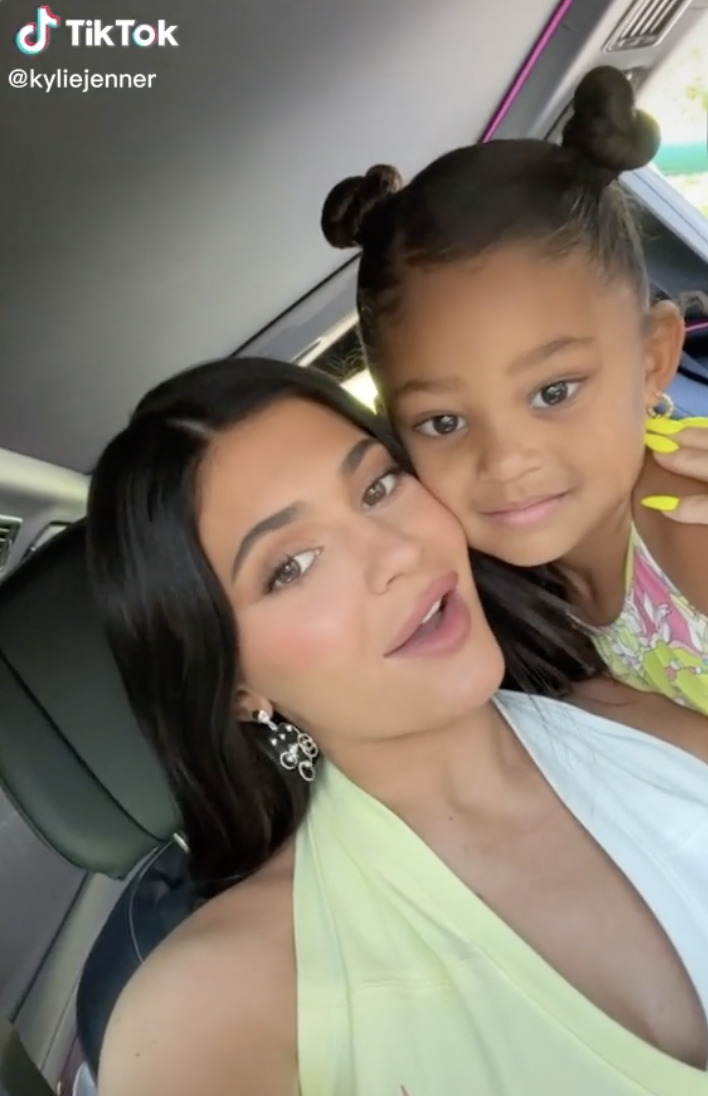 Writing on a Reddit forum, one person said of the "Stormiworld" head's comeback: "If it was me I would have destroyed any allusion to Astroworld but that's just me."

Someone else agreed: "Isn't this tasteless after the Astroworld tragedy.....where children died…"

Another Reddit user asked: "The Astroworld themed birthday of Stormi and Aire is reason enough to cancel them. 10 people died because of the Astroworld festival, one of those people being a 9 year old little boy. Is this a joke ?"

One more replied: "This makes me cancel-level mad. How callous and tone deaf and oblivious can one family be. Jesus. 🤬"

Someone else commented: "They are mocking the victims at this point."

And another concluded: "I cannot believe such disdain for human life lost."

Kylie has not acknowledged the backlash to Stormi's party, and BuzzFeed News has contacted her rep for comment.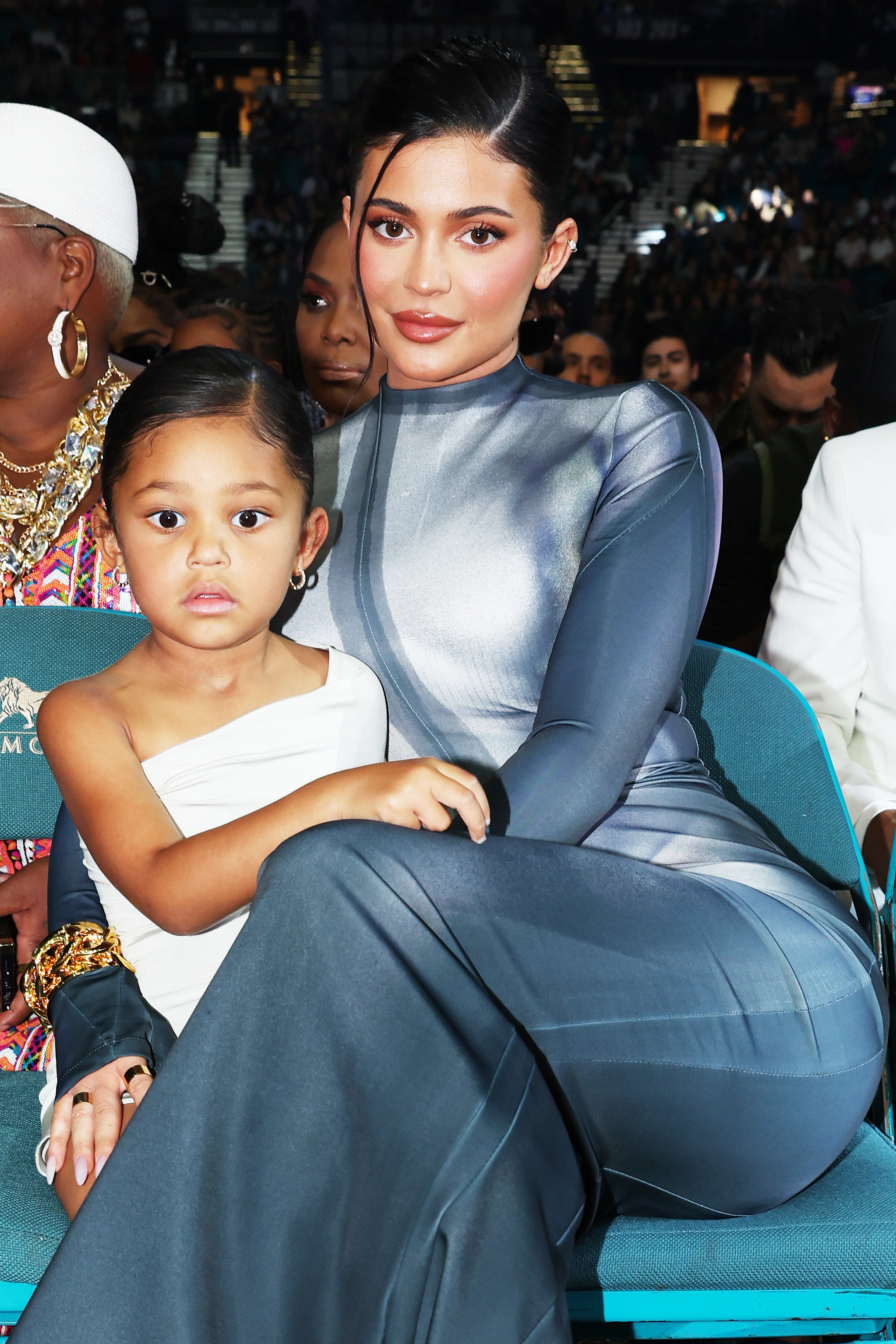 This isn't the first time that "Stormiworld" has caused controversy, with Kylie also coming under fire when she hosted the event in February 2021 — breaking numerous official COVID-19 restrictions.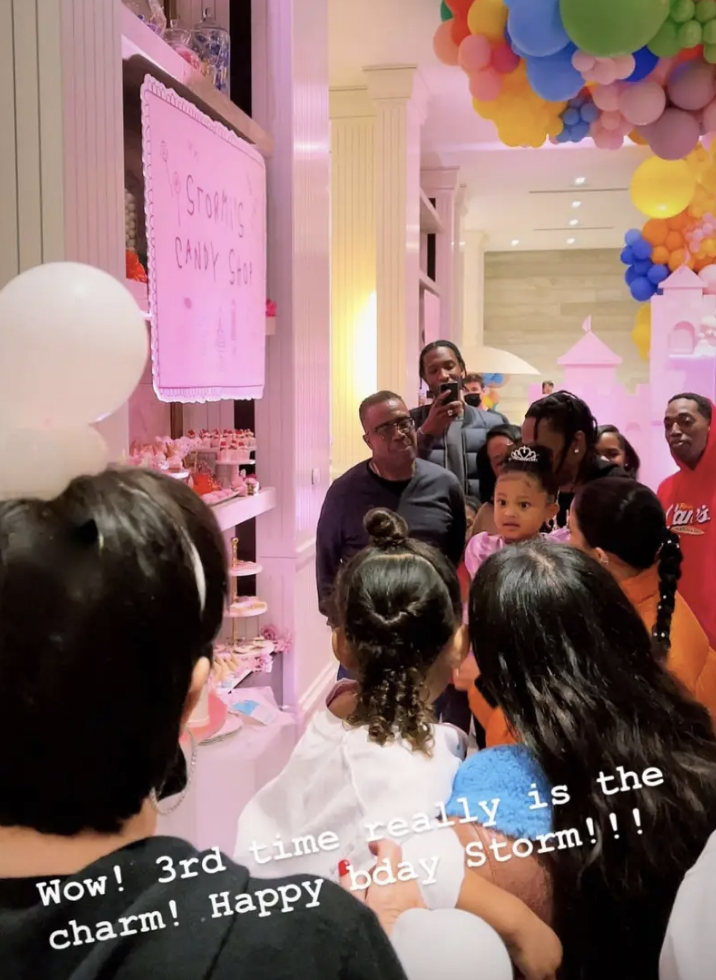 Kylie said at the time that "Stormiworld 3 is canceled for obvious reasons" but added that she "still went all out" and had a party with Stormi's cousins and family members instead.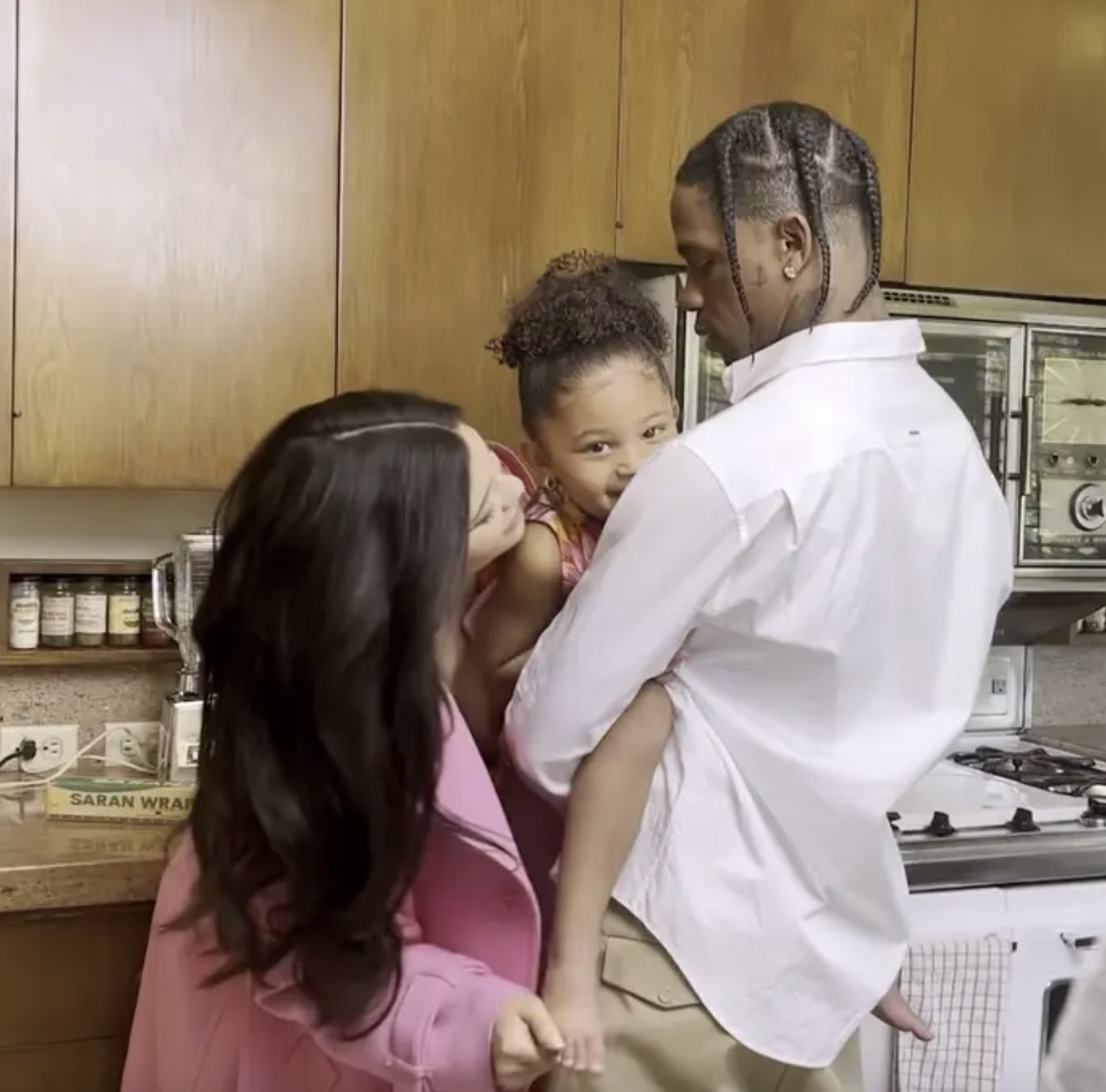 At the time, Stormi had nine cousins on Kylie's side alone, as well as her eight aunts and uncles. And judging by the social media posts from the event, friends and members of Travis's family were also in attendance.
This violated numerous parts of Los Angeles's stay-at-home order, which strictly prohibited private gatherings involving more than three different households.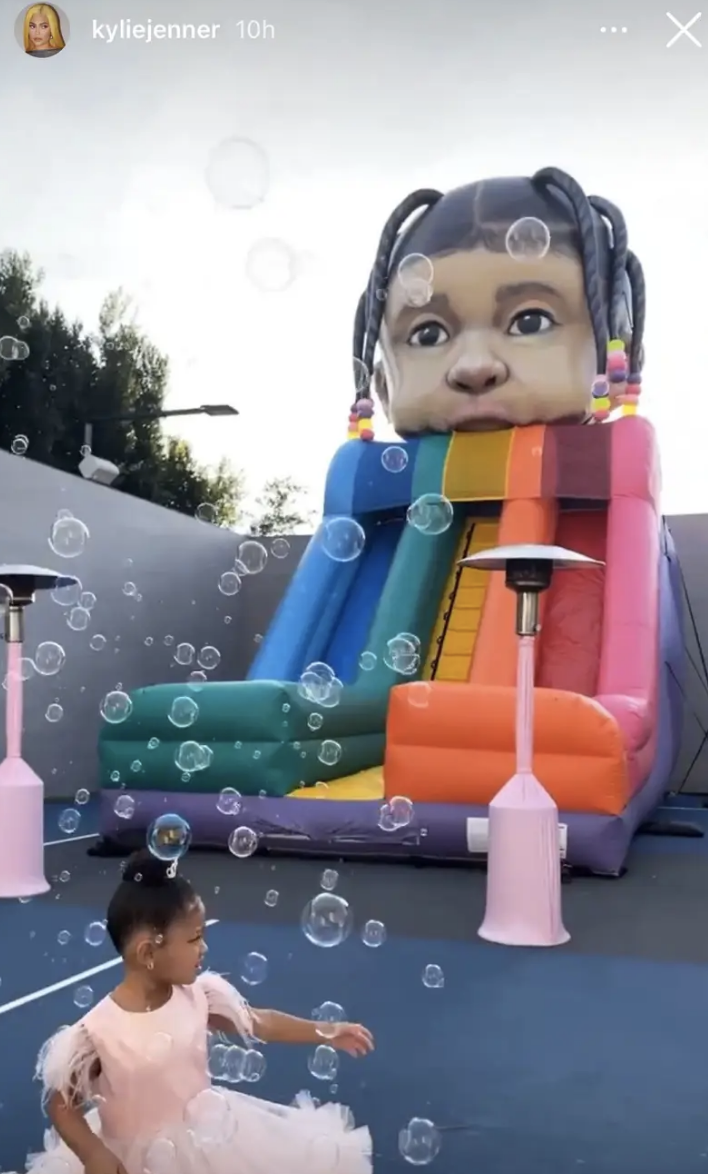 This was due to California being placed in the "extreme risk" category following a surge in COVID-19 cases at this point in time.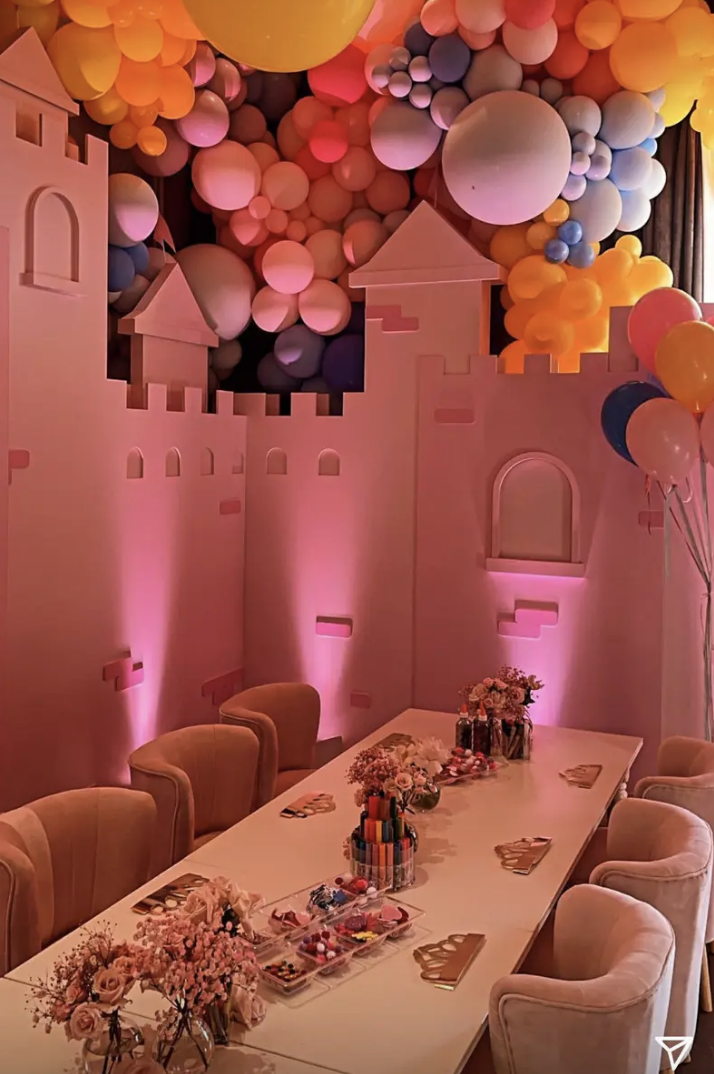 The order also stated that all private gatherings should be held outside, but online posts proved that the majority of Stormi's 2021 birthday celebration took place indoors.