If there is one thing that sets Kourtney Kardashian Barker apart from her famous sisters, it's her preoccupation with health, wellness, and nutrition.
While all of the KarJenners are certainly dedicated to healthy eating, the others haven't gone as far as the eldest of the group in their quest for an organic lifestyle.
Kourtney is meat-free and follows a mostly vegan diet, and she has tried everything from keto to intermittent fasting over the years. She has also been public about her decision to cut out gluten, dairy, and sugar from her and her children's lives.
The star is mom to 12-year-old Mason, 10-year-old Penelope, and 7-year-old Reign, all of whom she shares with her ex Scott Disick.
And back in 2019, Kourtney's aversion to sugar became a central storyline in her family's reality show after she and her sister, Kim Kardashian, wanted to throw a joint birthday party for their daughters.
Kim's oldest child, North, and her cousin, Penelope, wanted a Candy Land–themed party, and Kim was left stunned when Kourtney didn't want there to be any "junk" food at the event.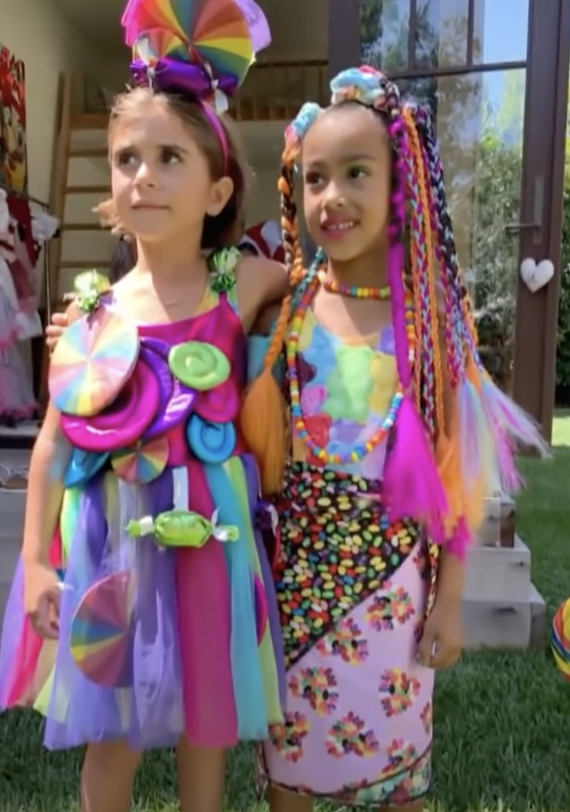 Kim said at the time: "Kourtney has this vision of no sugar or no disgusting chemicals in candy. It's like a completely sugar-free, gluten-free, party-free, fun-free zone because Kourtney has decided that. It just doesn't make sense and it really wasn't the theme of what North and Penelope wanted for their birthday."
But Kourtney did not back down, and argued: "I can't believe that Kim isn't willing to compromise at all and that she doesn't feel guilty about giving not only her kids and my kids but all these kids that are coming to our party so much junk and candy. It's such a dated vibe to be like that."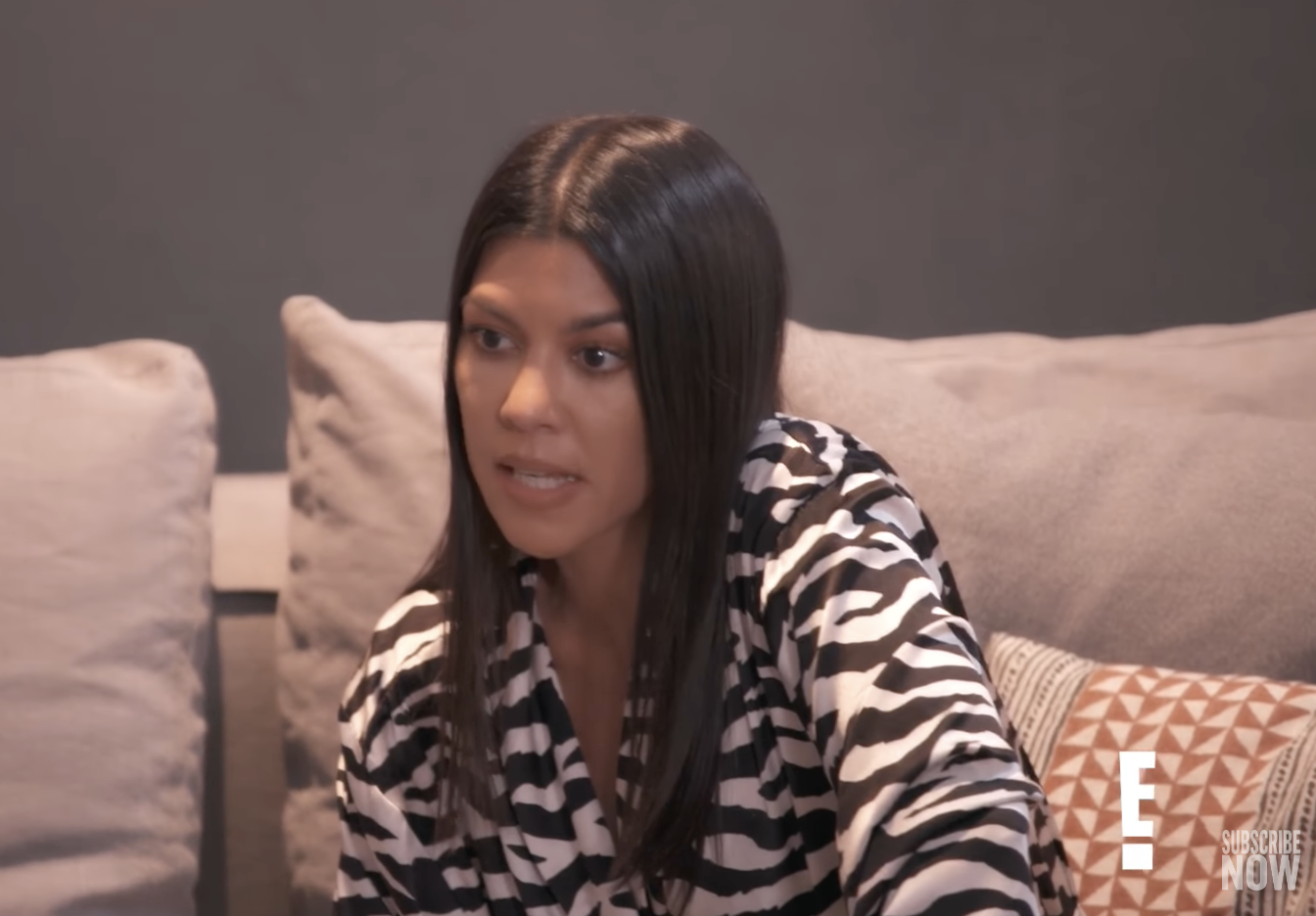 She added at the time: "There's just better solutions to things instead of your dated candy that's literally food coloring that gives people diseases."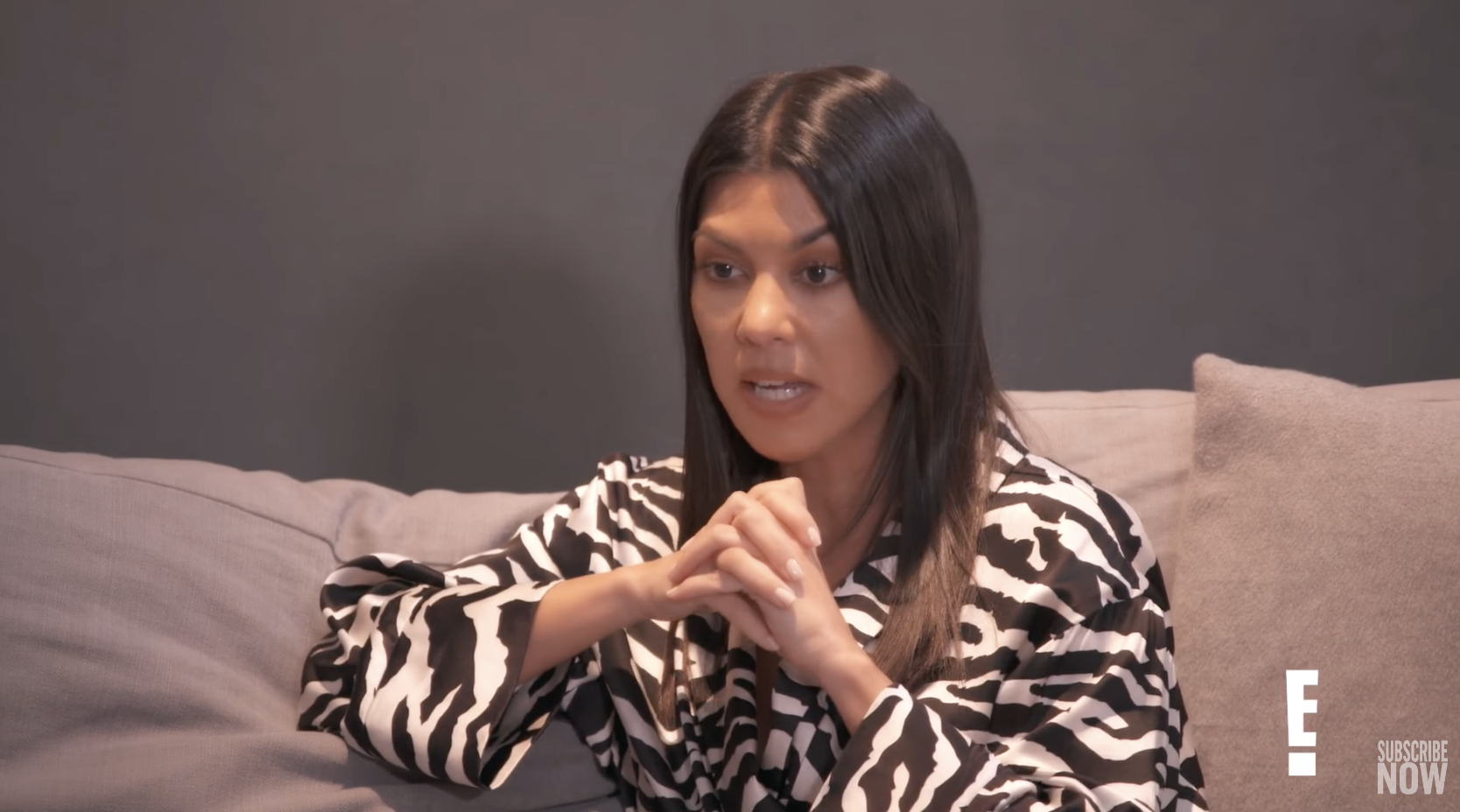 And this has been a common theme ever since. In one viral moment from Keeping Up, Kourtney sniffs a donut that she refuses to eat and says, "I can't eat this, but how exciting is it to smell it?"
The mindset has also carried over to the family's new reality show, The Kardashians. When Season 1 launched earlier this year, a major storyline followed Kourtney and her husband, Travis Barker, on an extreme fast.
The Ayurvedic cleanse saw the couple abstain from sex, caffeine, alcohol, and sugar, with Johns Hopkins Medicine claiming that it "encourages certain lifestyle interventions and natural therapies to regain a balance between the body, mind, spirit, and the environment."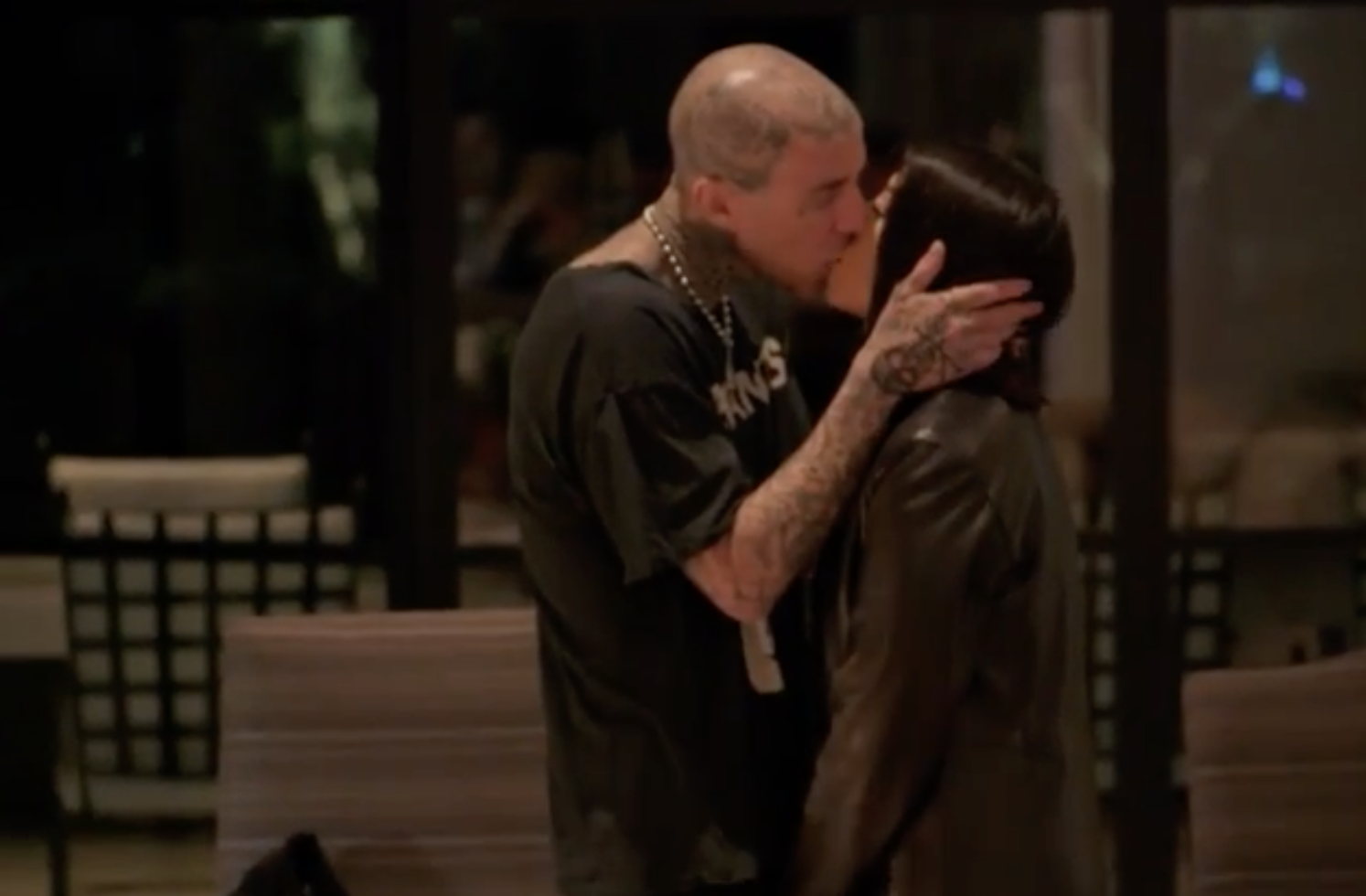 As a result, Kardashian fans are understandably well aware of Kourtney's extreme dietary choices, but a new interview has sparked backlash after her comments left readers concerned that she is projecting an unhealthy relationship with food onto her three children.
Speaking to the Wall Street Journal ahead of the launch of her new range of vitamins and supplements, Kourtney shared her pride at her oldest son saying that people who let him eat junk food are "bad."
She also admitted to refusing to take him to McDonald's when asked, even though it had been a year since he'd last eaten there.
Discussing her own diet growing up, Kourtney admitted that it was a far cry from how she raises her kids. "It was the '80s!" she explained. "We had really unhealthy food in our house."
"Everyone ate chips and Lunchables and the animal cookies that were pink and white with sprinkles," she added.
And becoming a mom is what triggered Kourtney's diet overhaul, with the star recalling: "When I had Mason is when I really started my wellness journey, he's very smart. He'll tell me, 'A person was bad because they let me have Cheetos.'"
Elsewhere in the interview, she said: "Today I was having my one-on-one time with my son [Mason] and he said, 'Mom, I need McDonald's French fries today, please. It's been a year since I've had it.' I was like, 'Today's not the day, sorry.'"
Sharing screenshots of Kourtney's comments to a Reddit thread, one person wrote: "Kourtney has to be careful she doesn't make her kids foster a bad relationship with food," and many people agreed.

"What the actual fuck… that is not how you teach your kids to make healthy choices and fuel their bodies. That is definitely how you harbor bad attitudes towards food," someone replied.

Another user wrote: "This is so unhealthy and controlling. These poor kids are going to have such an unhealthy relationship with food and their bodies." A third agreed: "There's healthy, and there's obsessive. This is obsessive and a very unhealthy way of thinking to pass on to your kids. It's about moderation. Jeez."


One more person commented: "This is a great way to raise a little boy with a bad relationship with food!"

Others spoke from personal experience as they reflected on their parents enforcing similar rules around food when they were growing up, which has severely impacted them as adults.
"I was raised in a similar way and today, as an adult, I have the worst self esteem and relationship with food. :)))))" one comment read. Another user said: "And this, ladies and gentlemen, is exactly how I wound up with a gnarly eating disorder! Thanks mom :)"


Someone else drew attention to Mason apparently blaming the person who gave him the Cheetos for letting him eat them rather than taking accountability. They wrote: "Yikes. she brainwashed her son. Hes literally gonna see people as bad or good, not only ruining his relationship with food but also making him judgemental towards people."

A reply to that comment read: "Yep so when he is the one deciding what he eats all on his own and chooses to have a treat or 'bad food' here and there he will feel immense guilt and think of himself as bad. Why would you want that for your kid????"

"If he is only asking for these things in moderation then give them to him in moderation," they went on. "Last year was the last time he had fries? Give him some goddam fries. This is such an unhealthy relationship with food. Shouldn't be good vs bad just a matter of teaching which foods and types of nutrition our bodies need and focusing on meeting those nutrients needs."
And another person questioned the fact that Kourtney was happy to share this information in her interview, writing: "Yikes. The fact that Kourtney is comfortable sharing this just shows how she doesn't think it's wrong. Poor Mason."

Mason is the oldest of this generation of KarJenner kids, and he was thrust into the public eye from birth after Kourtney was famously filmed pulling him out of herself for Keeping Up.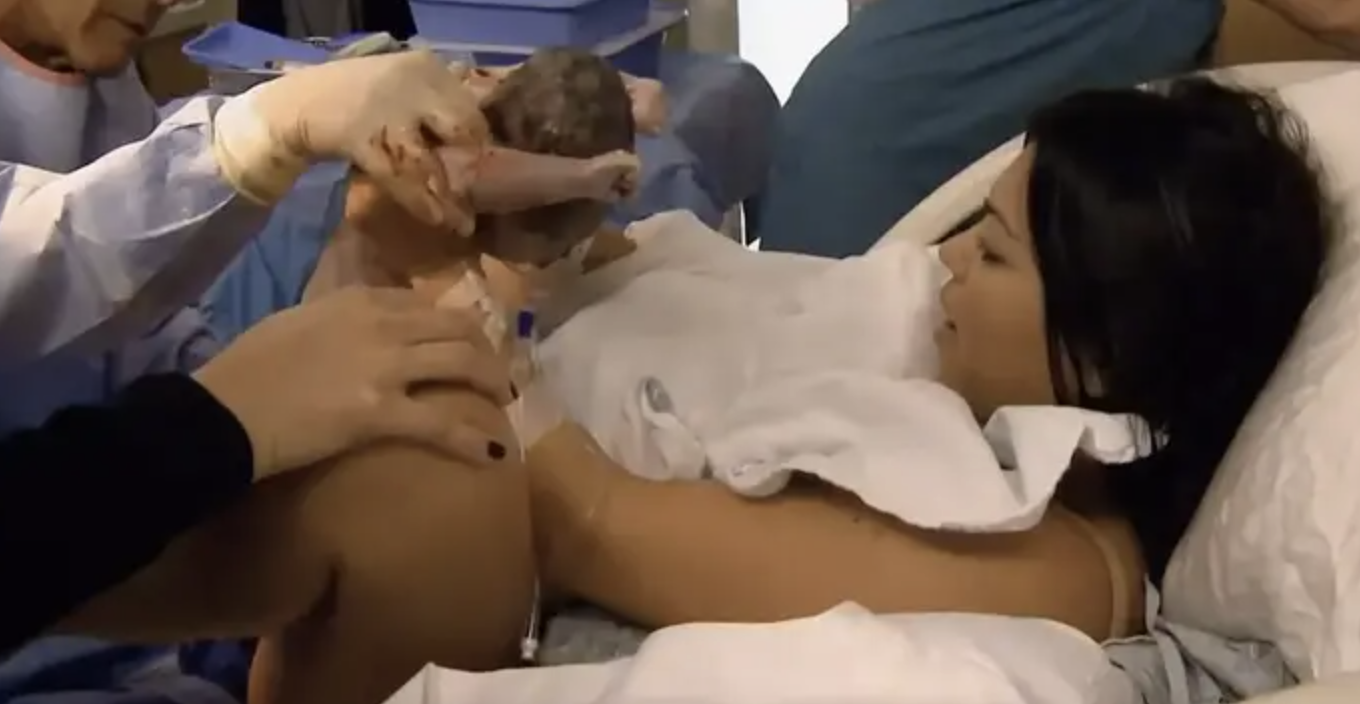 Much of his early childhood was chronicled on the reality show, with Mason getting much more exposure than the kids who came along later.
And now, at the age of 12, Mason has largely retreated from the public eye and rarely features on his family's social media pages or their reality show.
In fact, Kourtney has been forced to defend herself in the past for not posting photos of Mason while sharing pictures of her other kids. Replying to a critic who questioned Mason's whereabouts earlier this year, Kourtney wrote: "Just because he's not in the photo, doesn't mean he's not with us."
And ever since, eagle-eyed followers have spotted the preteen in the background of some family snaps.
While Mason does still occasionally appear in some scenes of The Kardashians, longtime fans have speculated that he will end up following in the footsteps of his uncle Rob Kardashian and completely disappear from the limelight in time.