In October, Kourtney Kardashian got engaged to Travis Barker in a stunning beachside proposal in Santa Barbara on their one-year anniversary.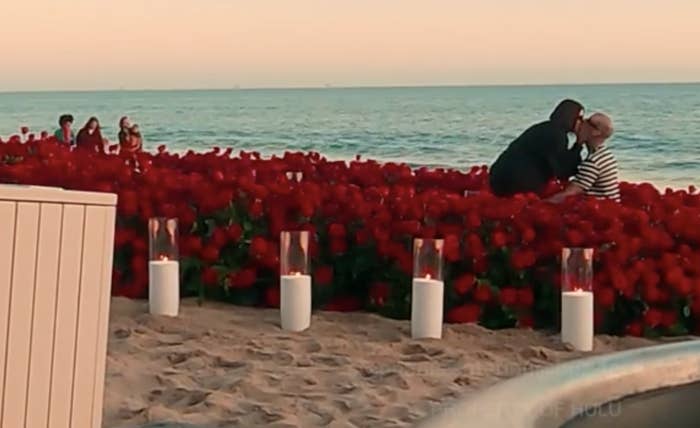 The two stars had been close friends for several years before their relationship turned romantic during lockdown, and she was over the moon when he popped the question.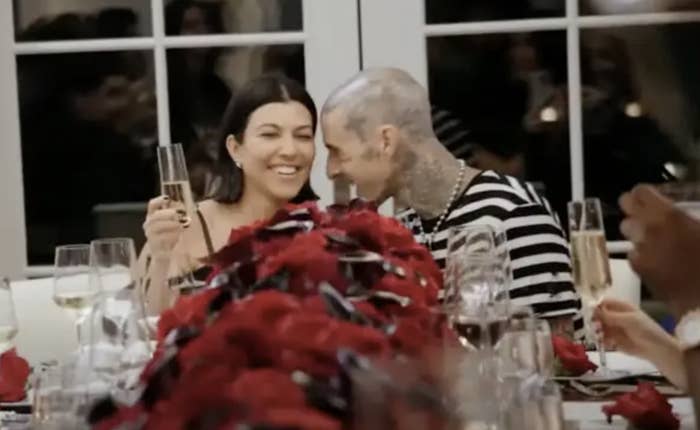 Her famous family knew about the proposal and were on hand to celebrate when Kourtney and Travis returned from the beach. It wasn't long before they were fawning over the all-important ring on social media.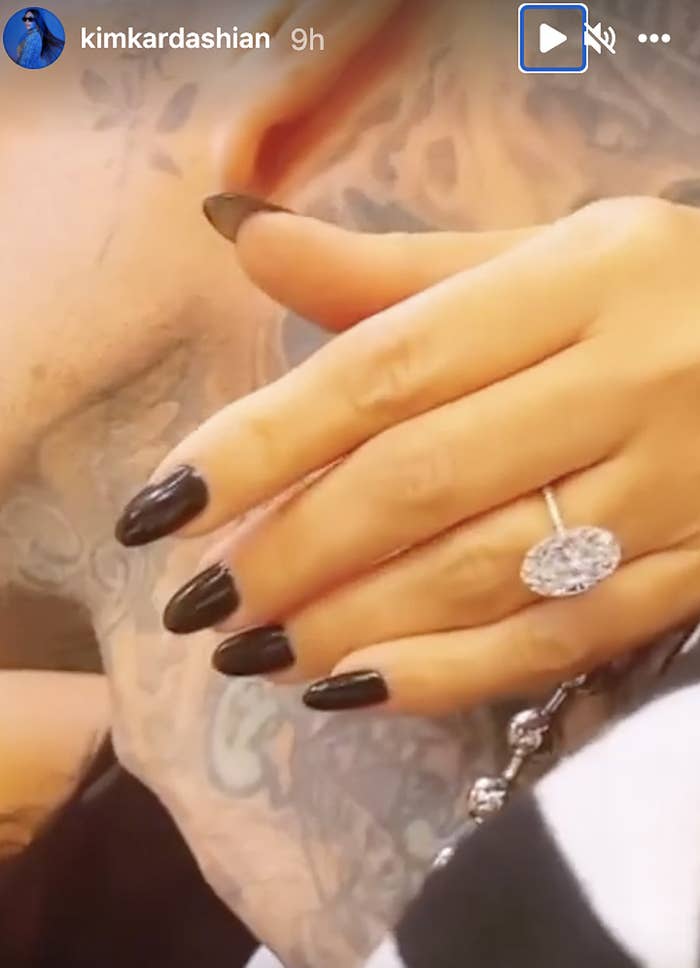 Travis worked with Lorraine Schwartz to design the jewelry, opting for an oval-cut diamond atop a diamond band.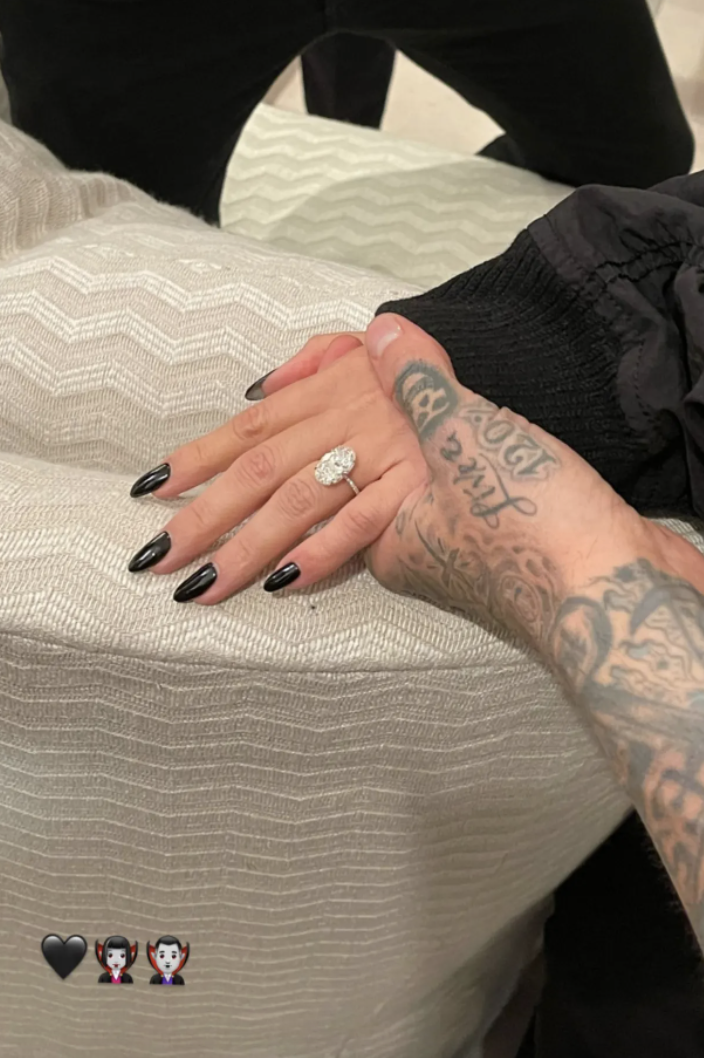 "It's a flawless, beautifully cut diamond stone," Lorraine previously told People. "He was really hands-on in the whole making of it. It's gorgeous and they're happy."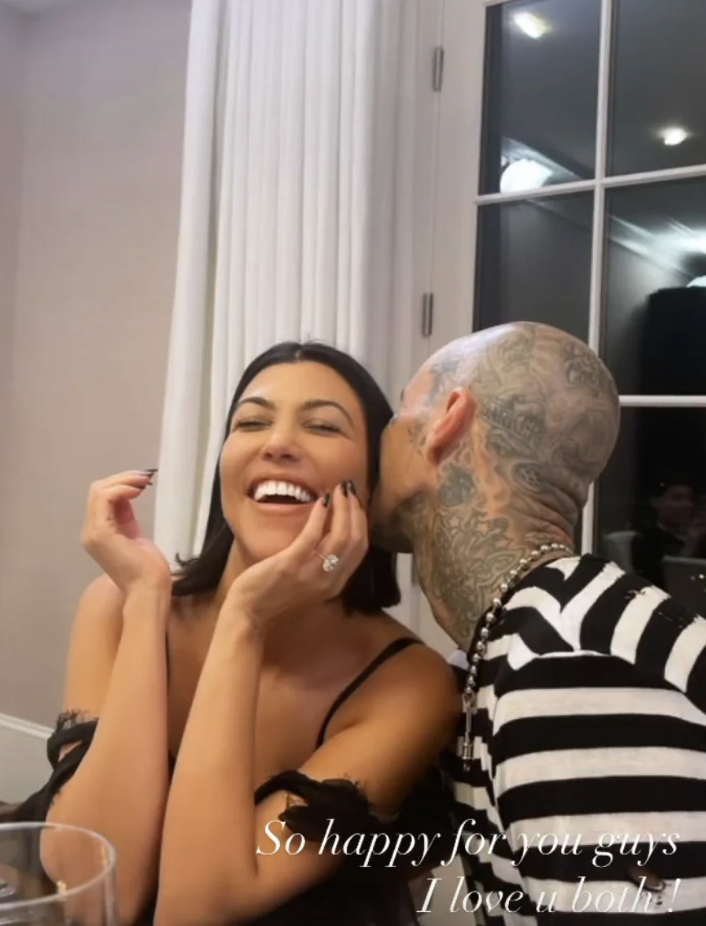 Experts estimated that the ring is worth at least $1 million, with the huge diamond believed to be 12 carats.
But it has now been revealed that Kourtney broke the ring by stepping on it just days after the engagement — and she was absolutely devastated.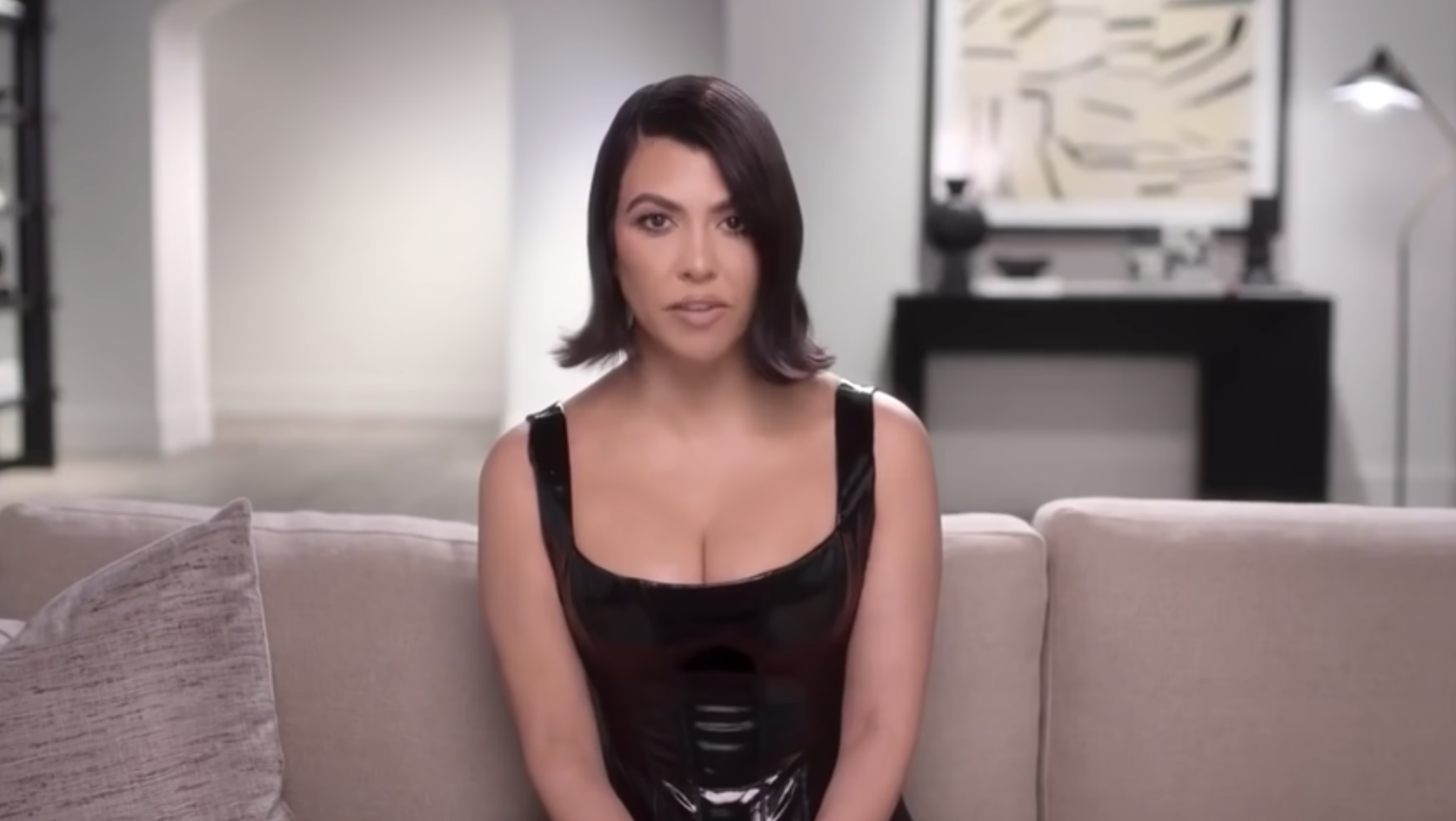 In this week's episode of The Kardashians, Kris Jenner visited her oldest daughter at home for a debrief following the proposal.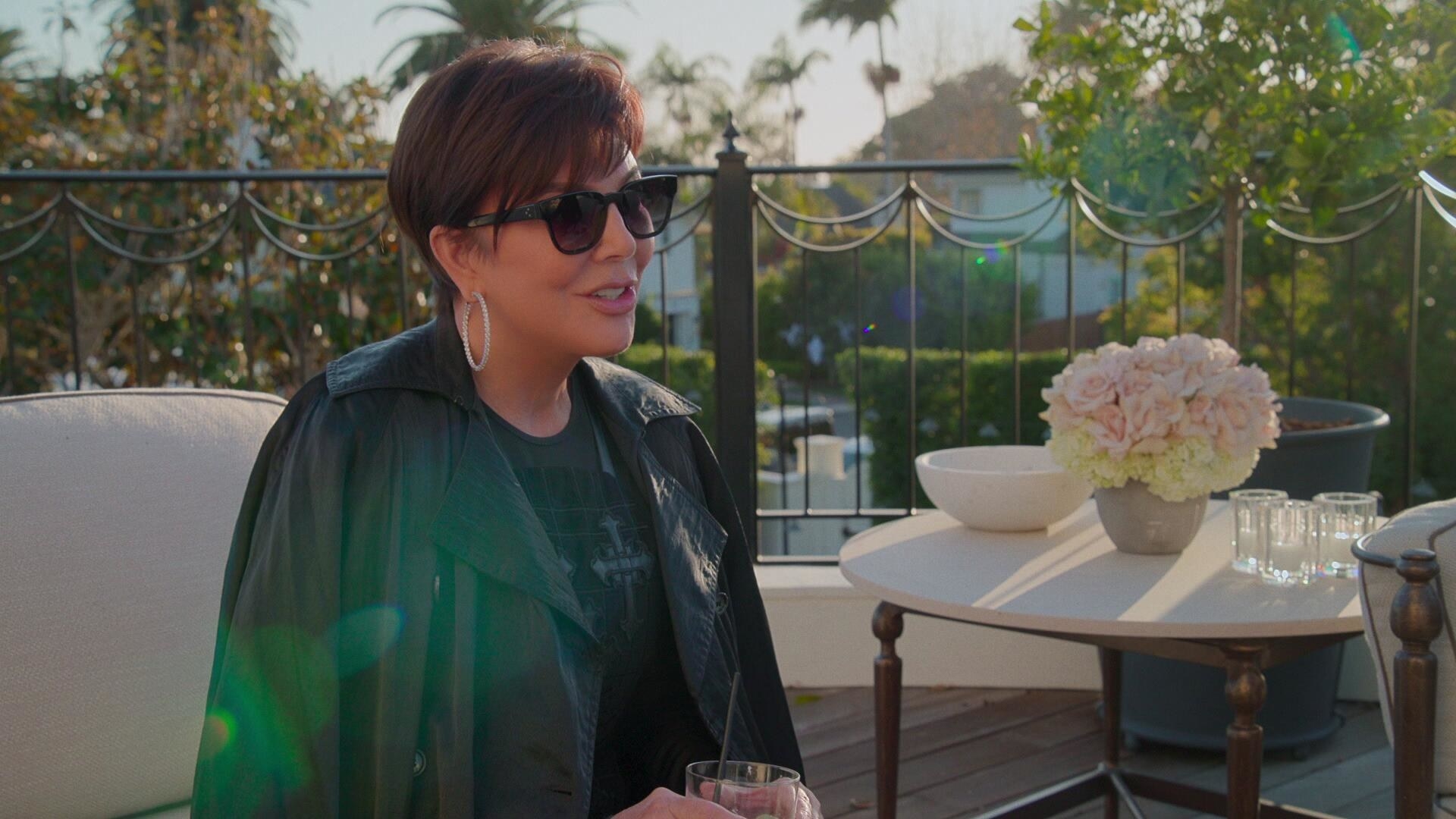 "Oh my gosh, can you believe you're engaged!" she exclaimed in the scene, before asking: "Where's the ring?"
Kourtney, who had her sleeves pulled over her hands, then opened up about the accident, admitting to her mom that she cried for hours and had "a nervous breakdown" after stepping on it in her closet.
"I'm covering it because it's actually getting fixed," Kourtney explained. "This is probably one of the worst things I've ever done in my whole life, by the way."
"I was sitting on my floor folding sweatshirts and I took the ring off and I put it next to me on the floor thinking it'd be safe right next to me," she went on. "I had to get something up above in my closet, and when I stepped down I stepped on the ring."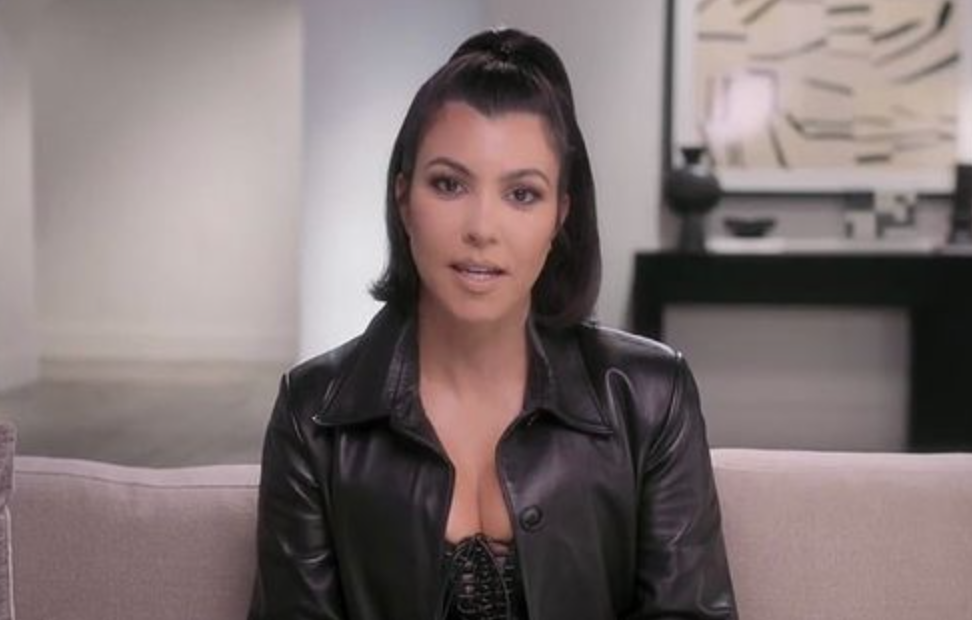 Kris was unable to hide her shock as she replied: "You broke your engagement ring?"
"I was hysterically crying in my closet for, like, hours," Kourtney continued. "Then I called Travis, I was like: 'I did something really, really bad' and he handled it the best, but it really gave me a nervous breakdown."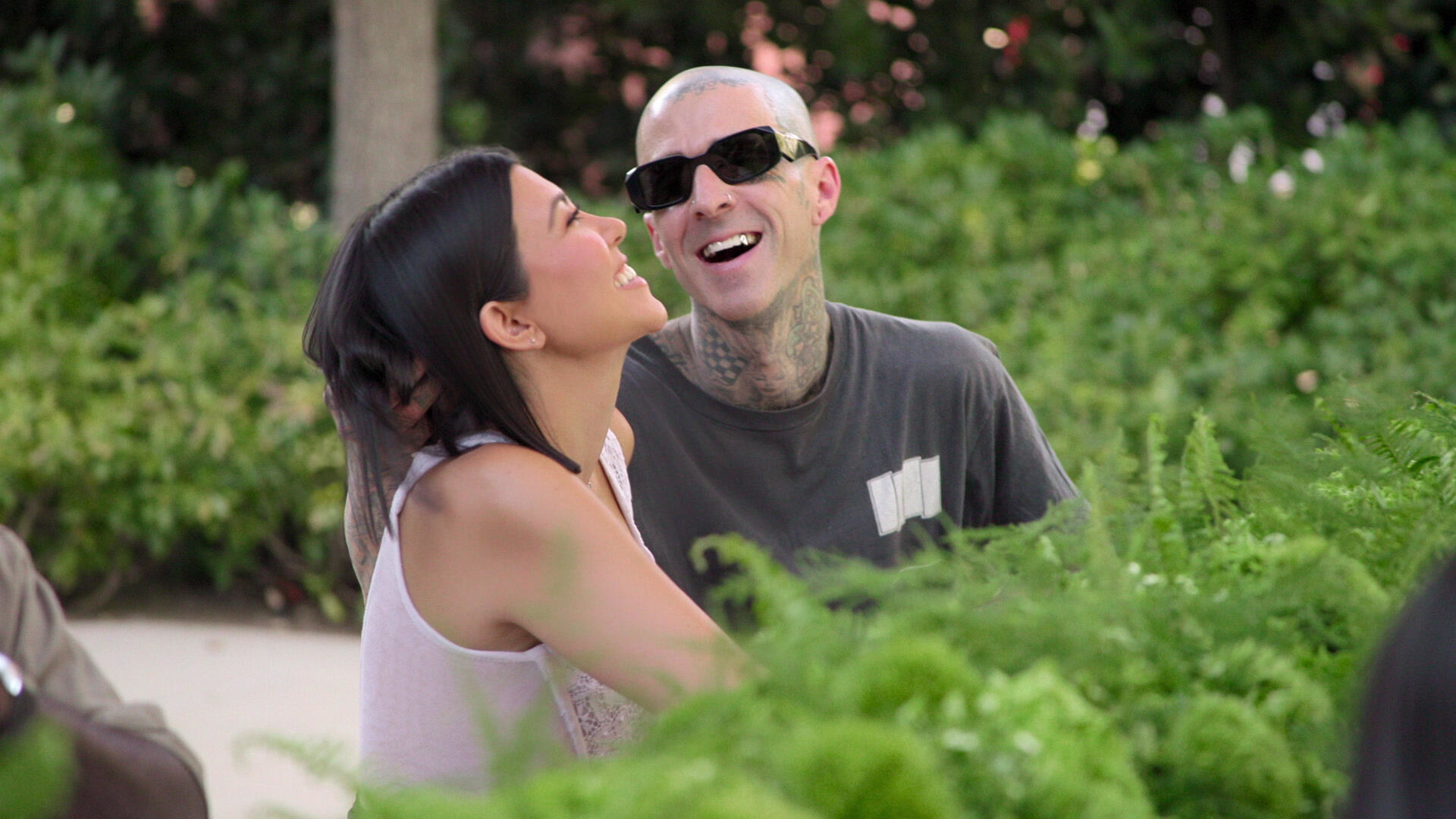 "This is the most beautiful thing I've ever had in my life, how could I have done that?" Kourtney asked in visible despair.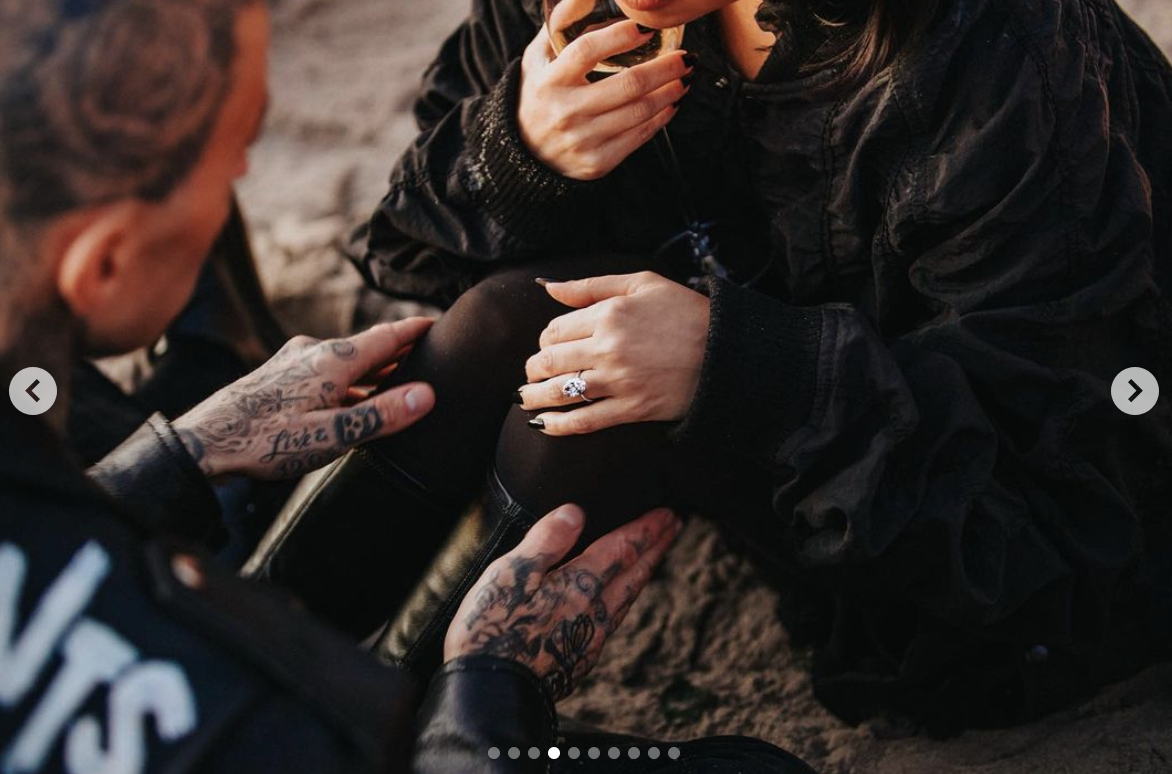 She later heaped praise on Travis's choice of ring during a confessional, telling the camera: "Travis picked it out, he designed it and it was, like, me in a stone. So I thought that was really special."
Last week's episode of The Kardashians shared some more behind-the-scenes details from Kourtney and Travis's engagement, with hidden family drama being exposed when Kourtney's daughter Penelope bursting into tears over the news was caught on camera.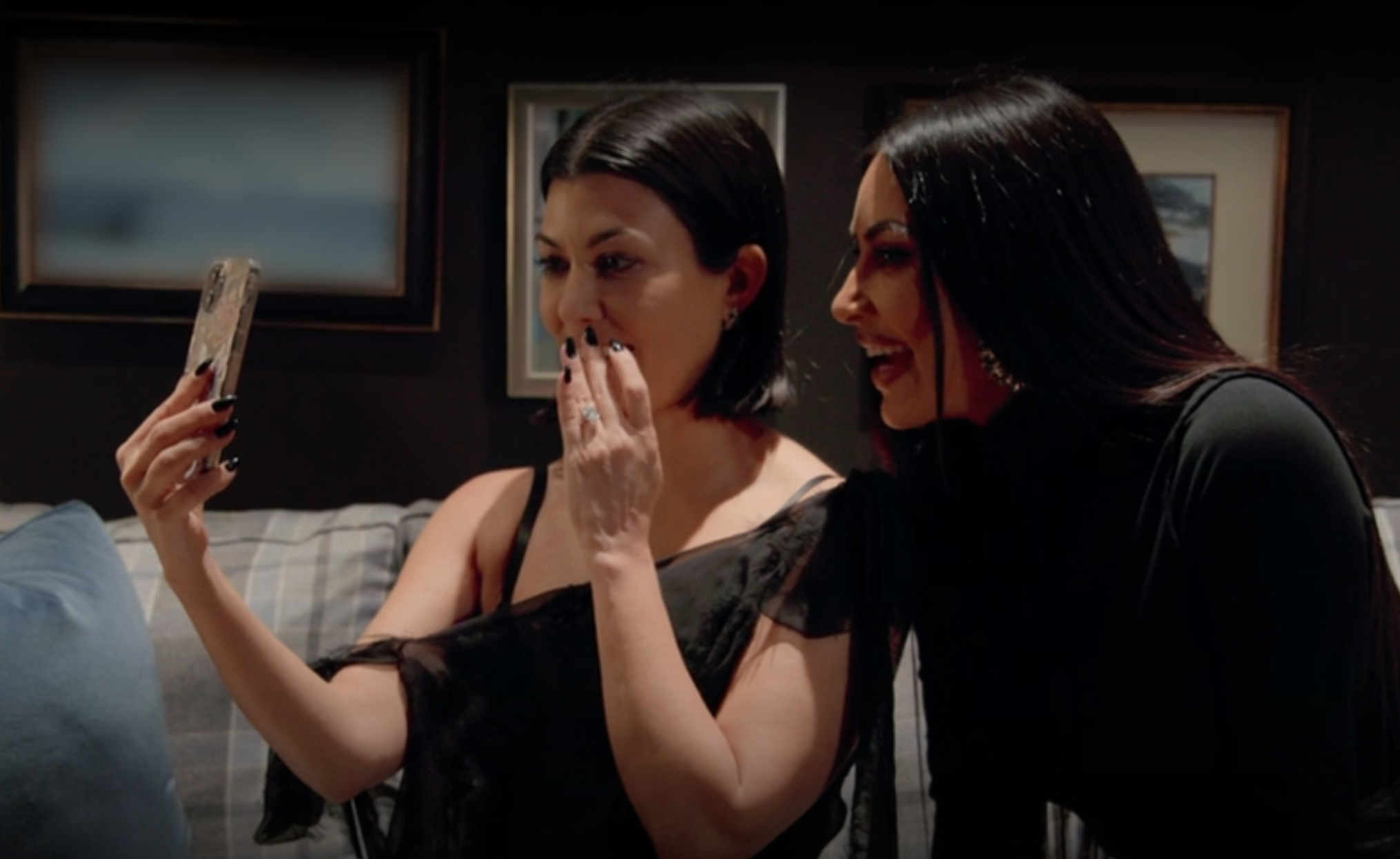 While Travis's children joined Kourtney's family for a surprise celebration immediately after the engagement, Kris decided that Kourtney's three kids, who she shares with her ex Scott Disick, should remain at home.
Kris told Kourtney's sisters, Kim and Khloé Kardashian, that she thought the children were too young because the proposal was happening on a Sunday evening. Penelope had also been unwell, and Kris thought it would have been hard to explain to Scott why he couldn't have the kids that day.
But when Kourtney told her daughter the news over FaceTime, she promptly burst into tears and it was suggested that she'd felt left out and excluded from the decision. Kourtney later criticized her mom for not inviting Penelope or her two sons, Mason and Reign.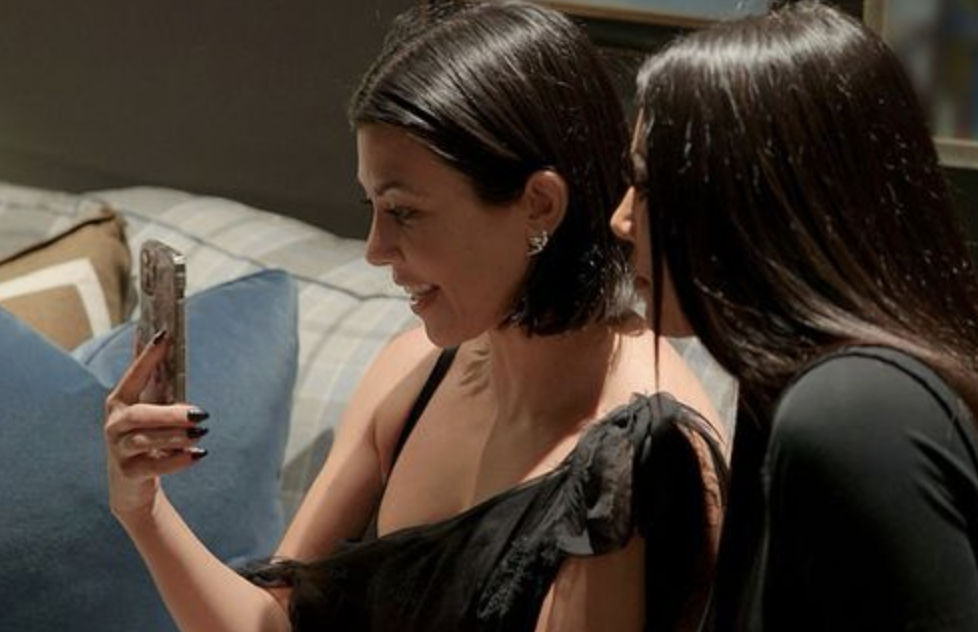 Elsewhere, Kourtney's sister Kendall Jenner sparked backlash when she accused Kourtney of not being sympathetic toward Scott immediately after she got engaged.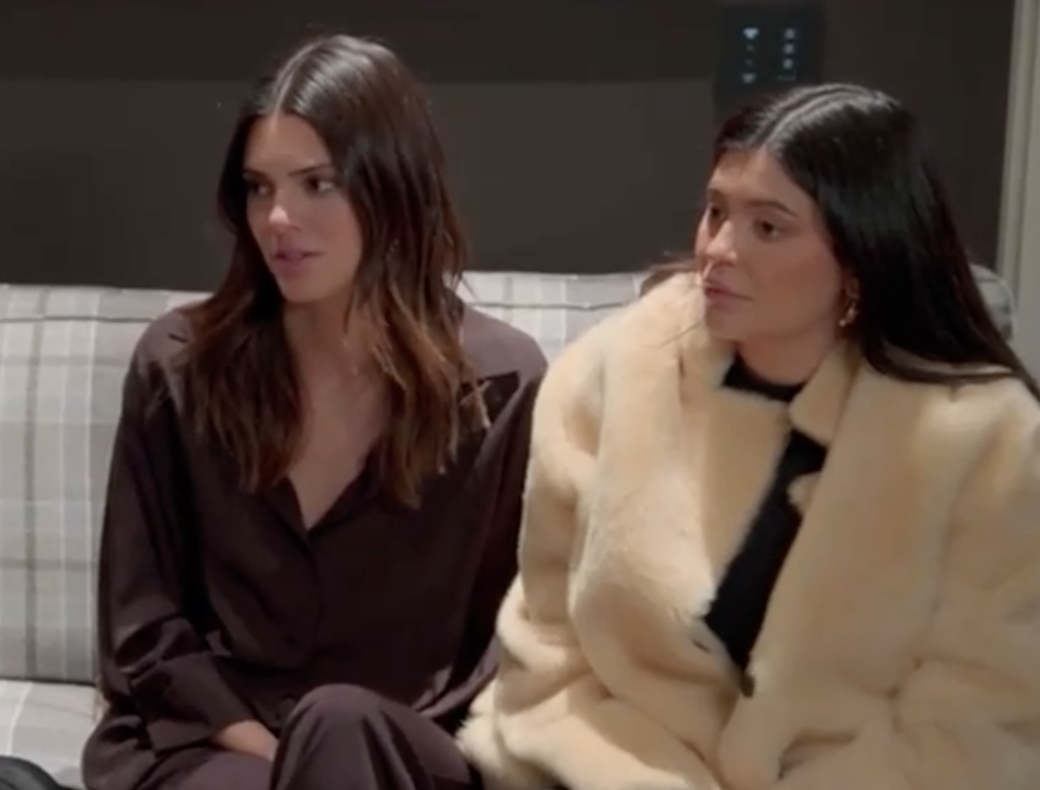 She snapped at the time: "Do you have sympathy for Scott? Do you have sympathy for the position that he's in at all? Because it doesn't feel like you do."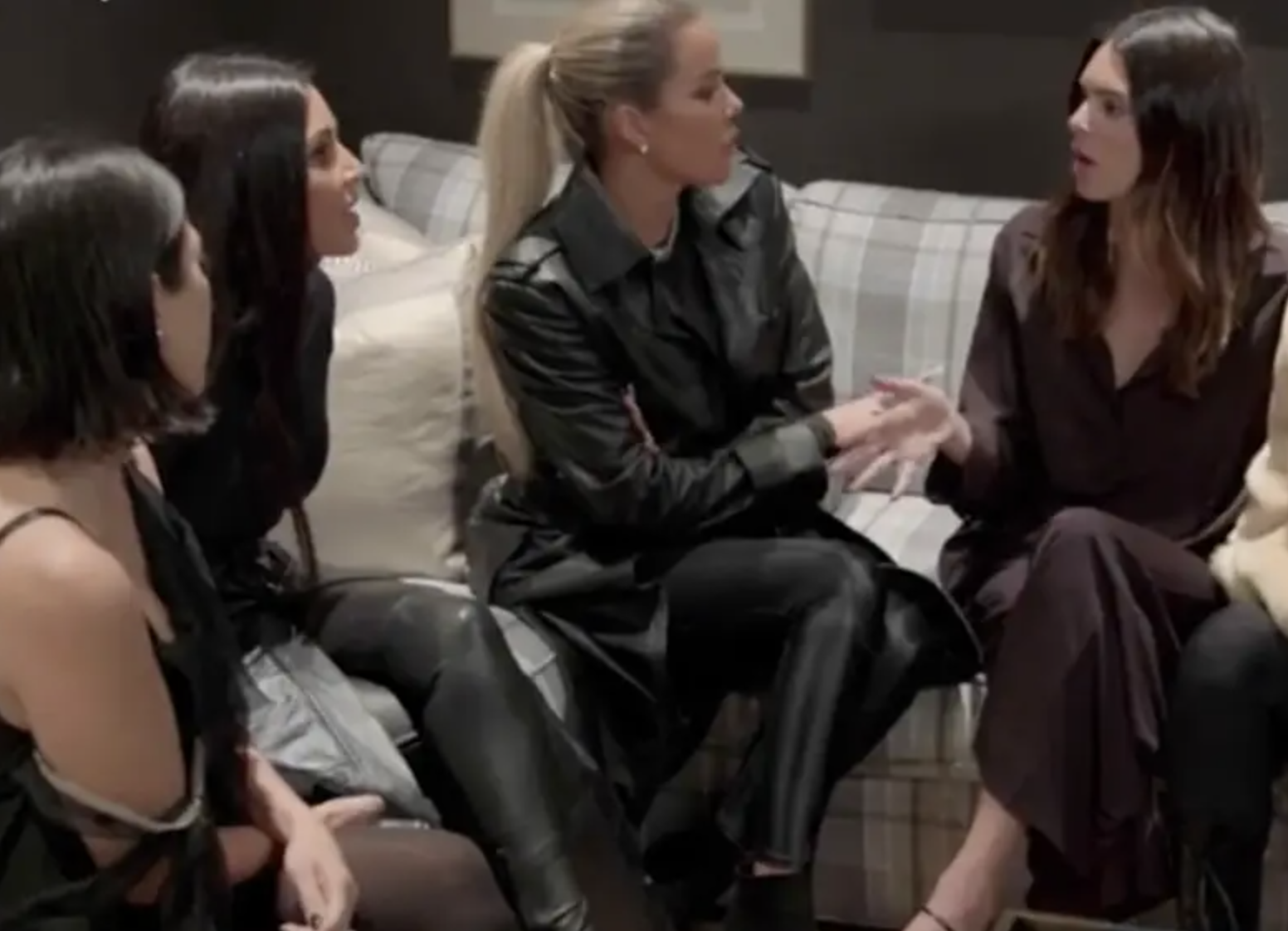 Kim ended up calling her out, defending Kourtney as she argued: "Guys, are we so fucking crazy that we are talking about it [now]? Can we talk about this tomorrow and let them enjoy their night out there?"
This week's episode focused some more on Scott's raw reaction to the engagement as he accused Kourtney's family of snubbing him from their get-togethers because of Travis.
He lashed out at both Kendall and Kris for leaving him out of their plans, with Kris accusing him of being "shady."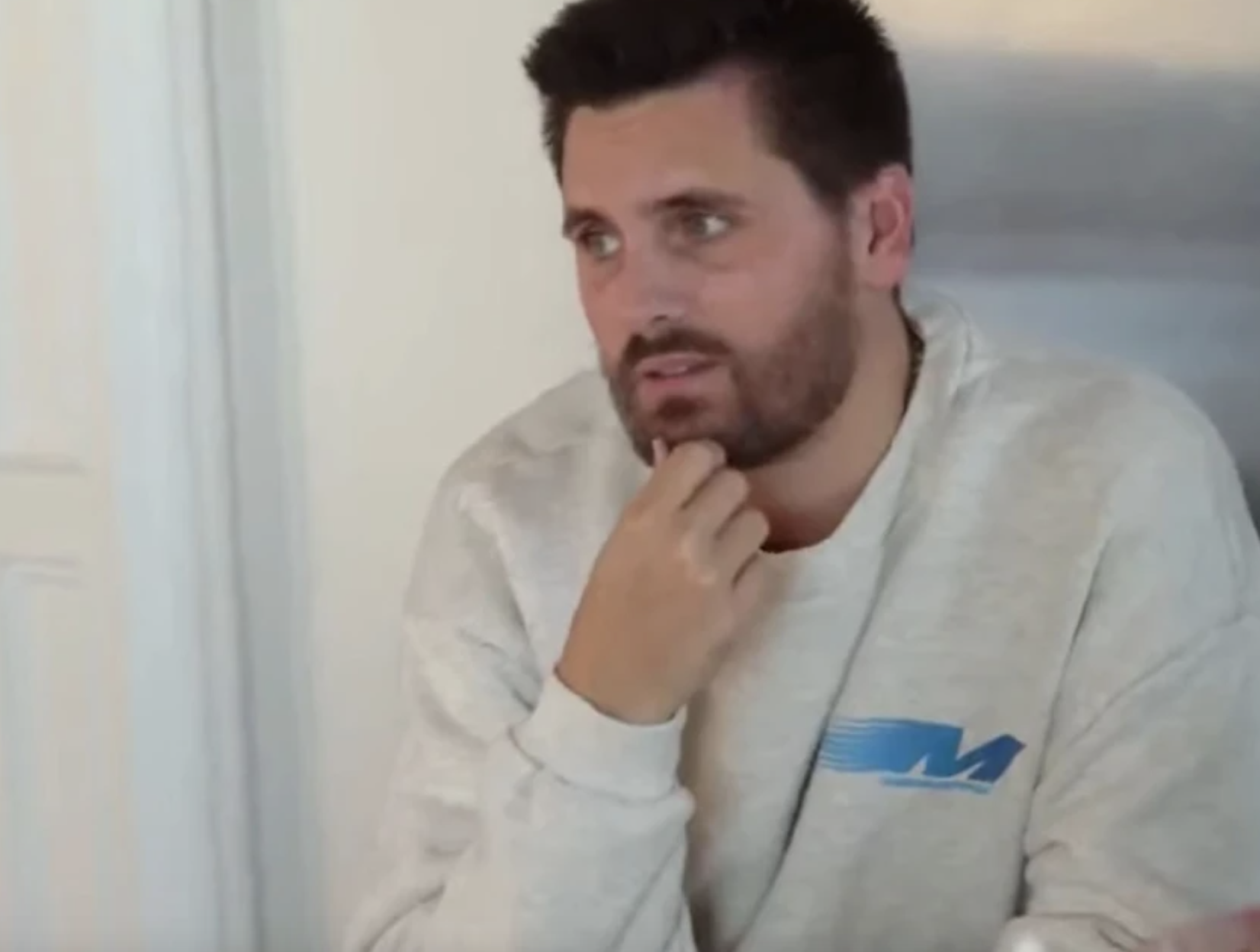 So, when you consider all of the drama surrounding Scott and her kids amid her engagement, a broken $1 million ring is probably the least of Kourtney's worries.
You can watch this episode of The Kardashians now on Hulu or Disney+ internationally. The next episode will be released on May 19.