In March 2012, Kim Kardashian was "flour bombed" while walking the red carpet at the launch of her perfume, True Reflection, in West Hollywood.
Prior to the attack, Kim looked chic in tight black pants, a matching blazer, and bright blue blouse.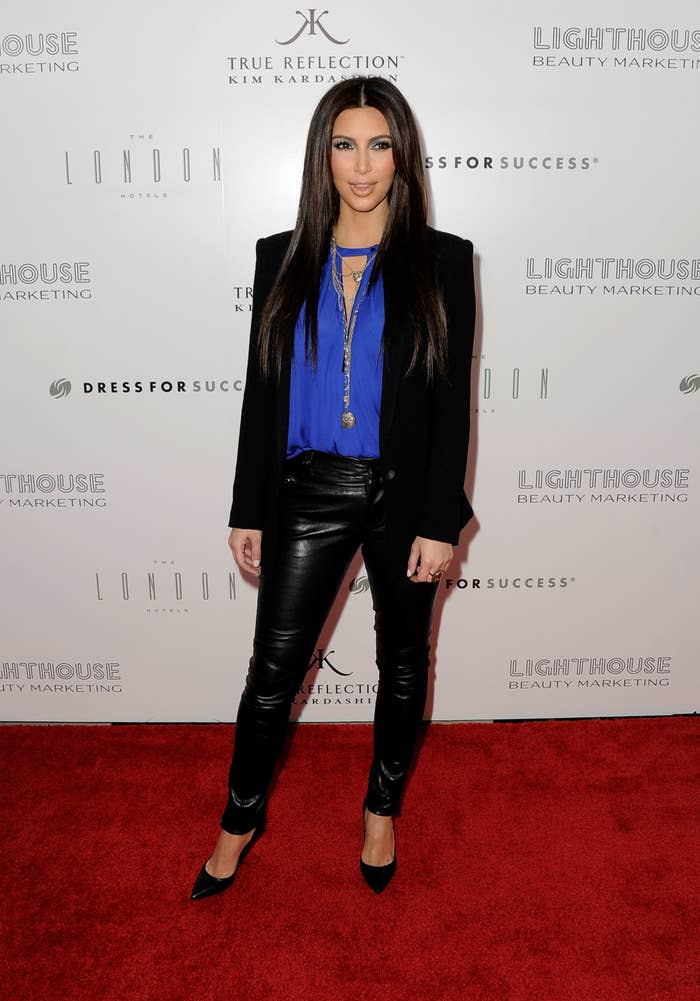 But the flour ended up covering her entire upper half and even coated her long dark hair.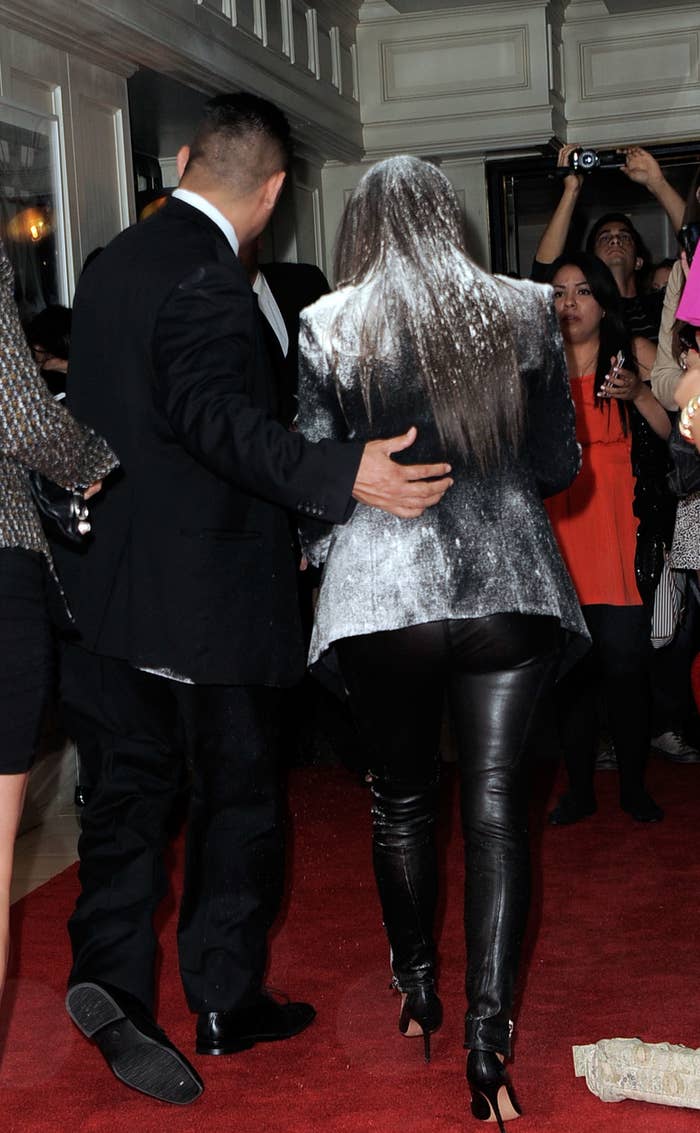 At the time, TMZ reported that Kim and her momager, Kris Jenner, were quickly ushered into a private room following the incident.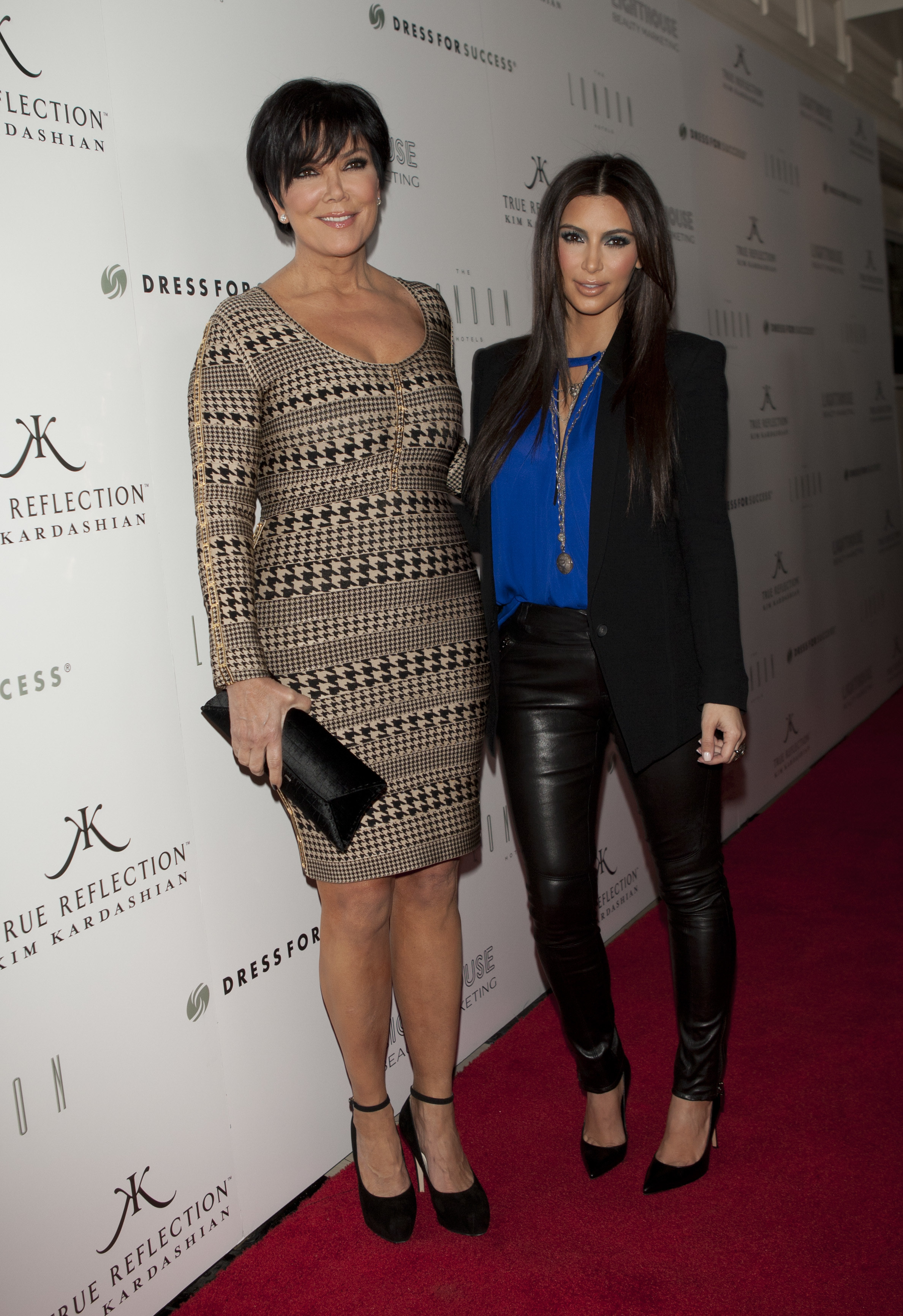 There, Kim brushed off the flour before opting to return to the event, where she joked about what had happened.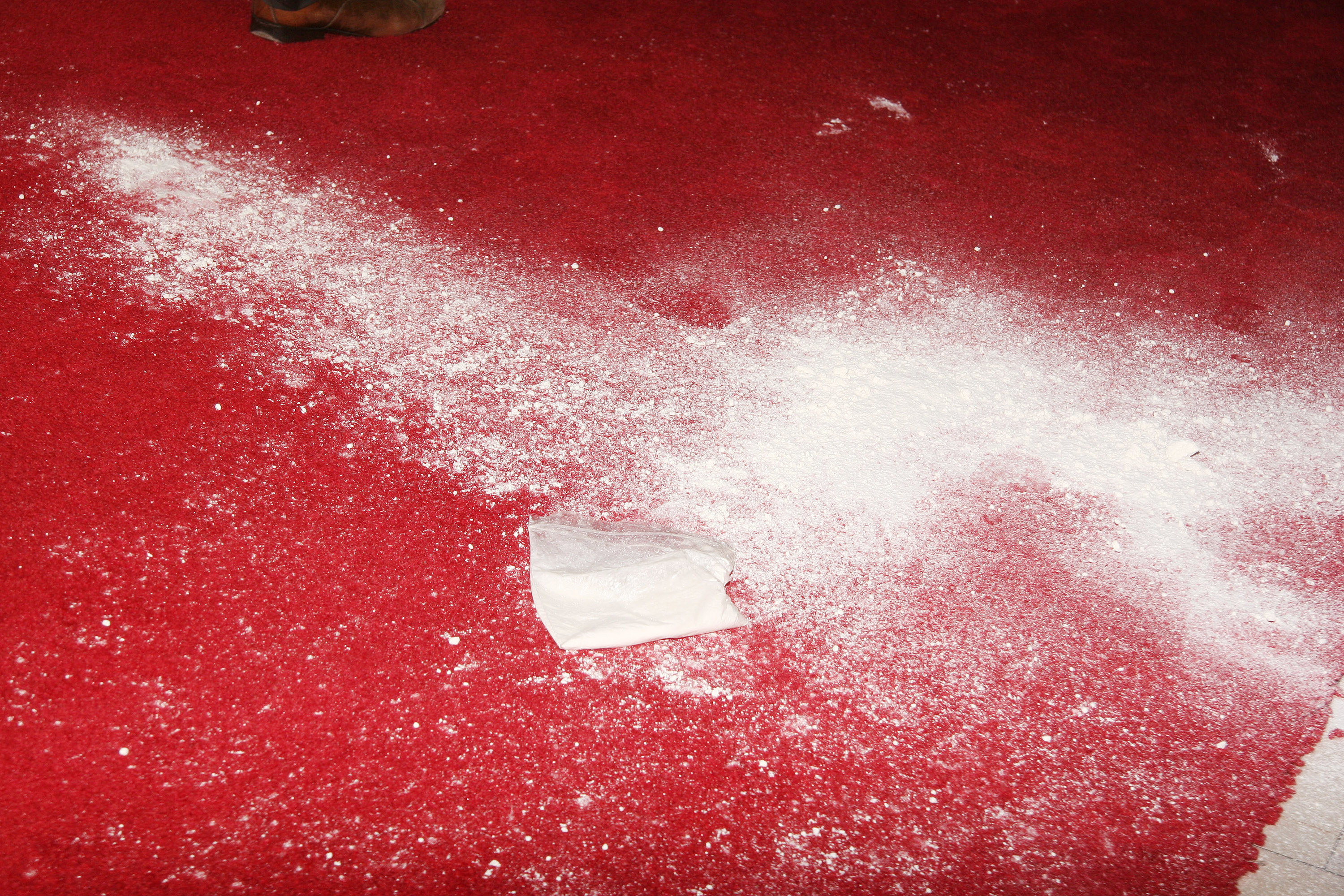 Breezily laughing off the ordeal, Kim told E! Online: "That probably is the craziest, unexpected, weird thing that ever happened to me. Like, I said to my makeup artist I wanted more powder and that's a whole lot of translucent powder right there!"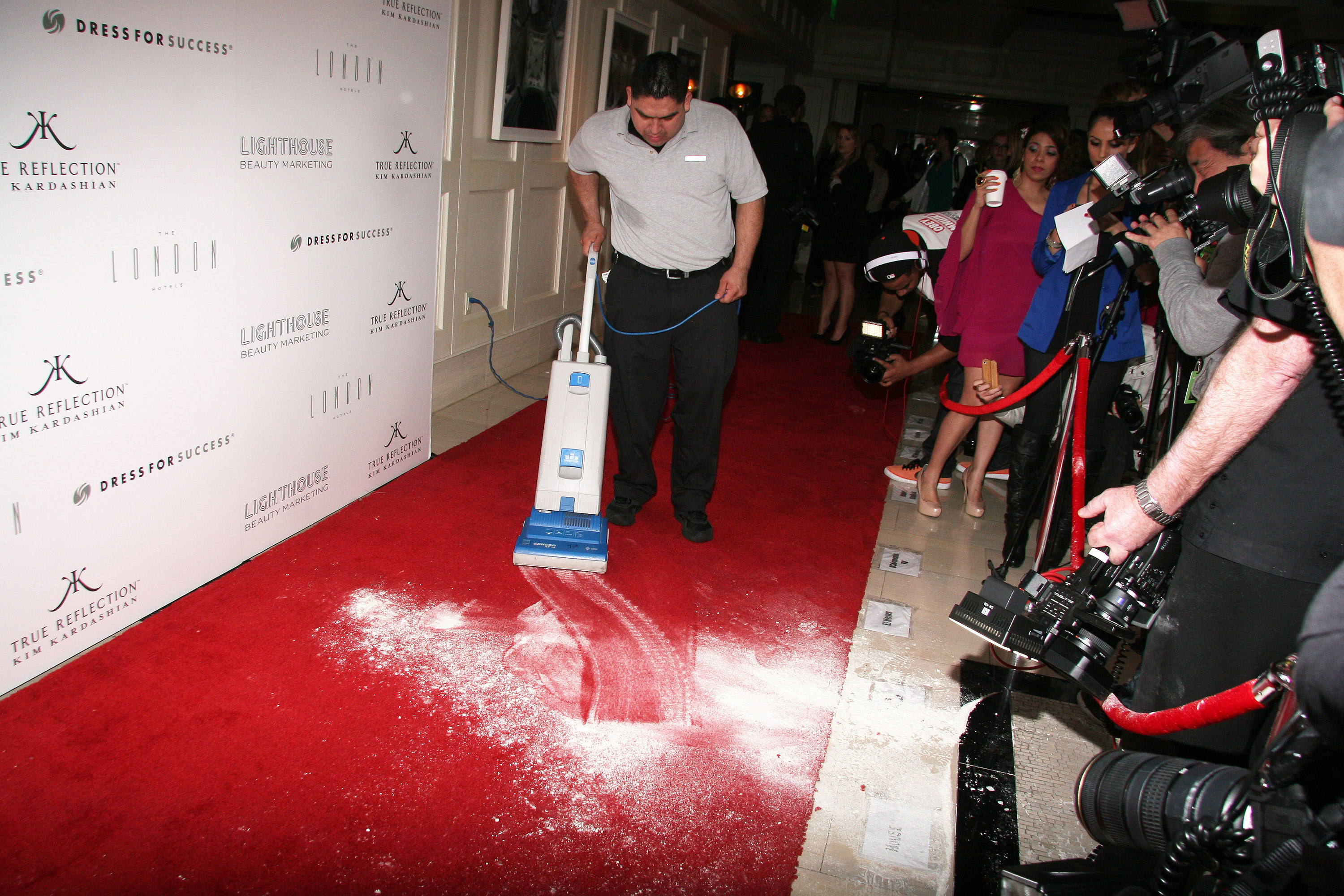 Kris added to the publication: "If anybody comes at me with something, call security."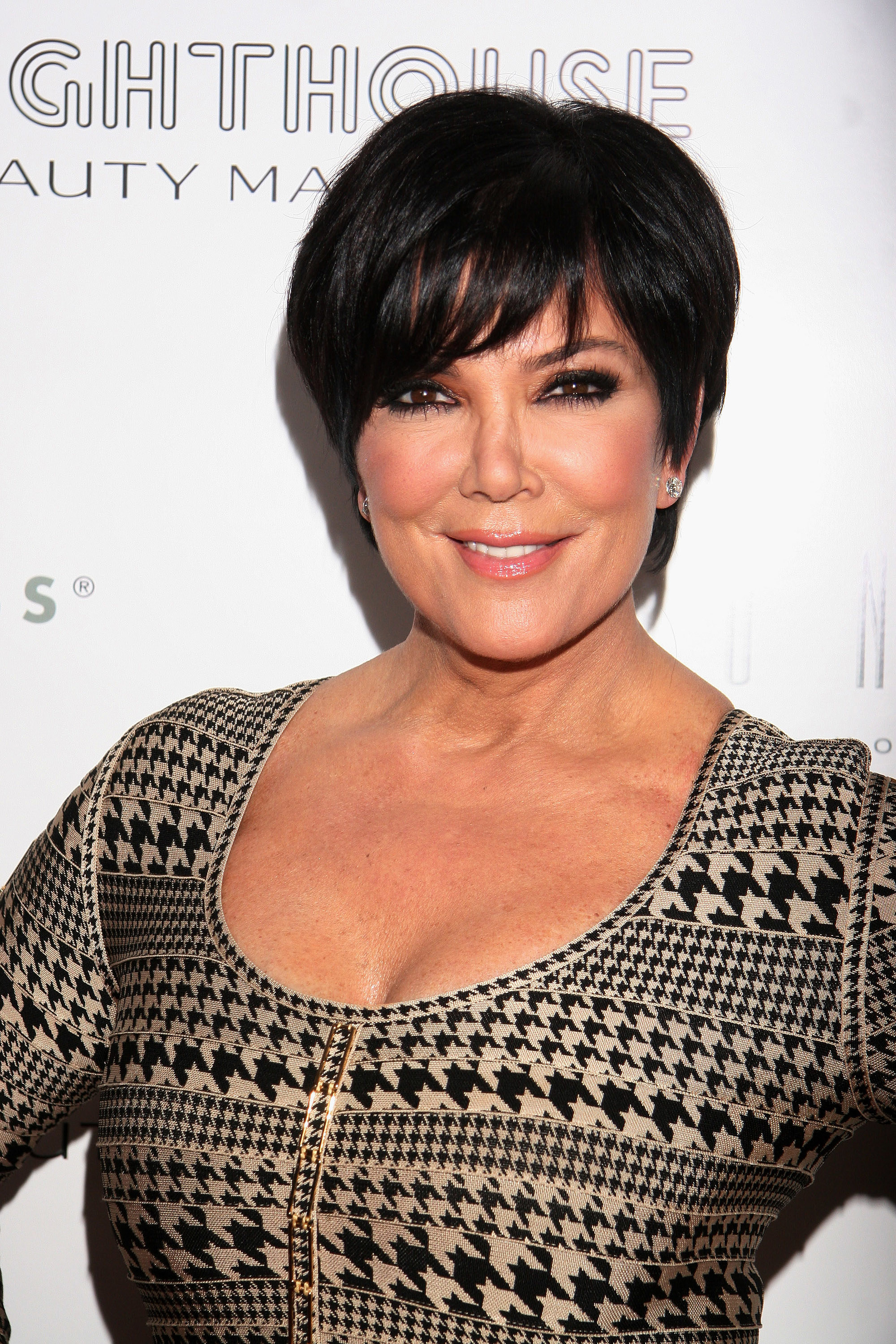 Kim's sisters also reacted to the incident online, with Kourtney Kardashian tweeting: "I wonder if they would have dared thrown the flour at my hormonal and pregnant self!"

After applauding the way that Kim had reacted, Khloé Kardashian added: "I wish I was with my sister tonight. I bet you that woman wouldn't have dared tried a thing."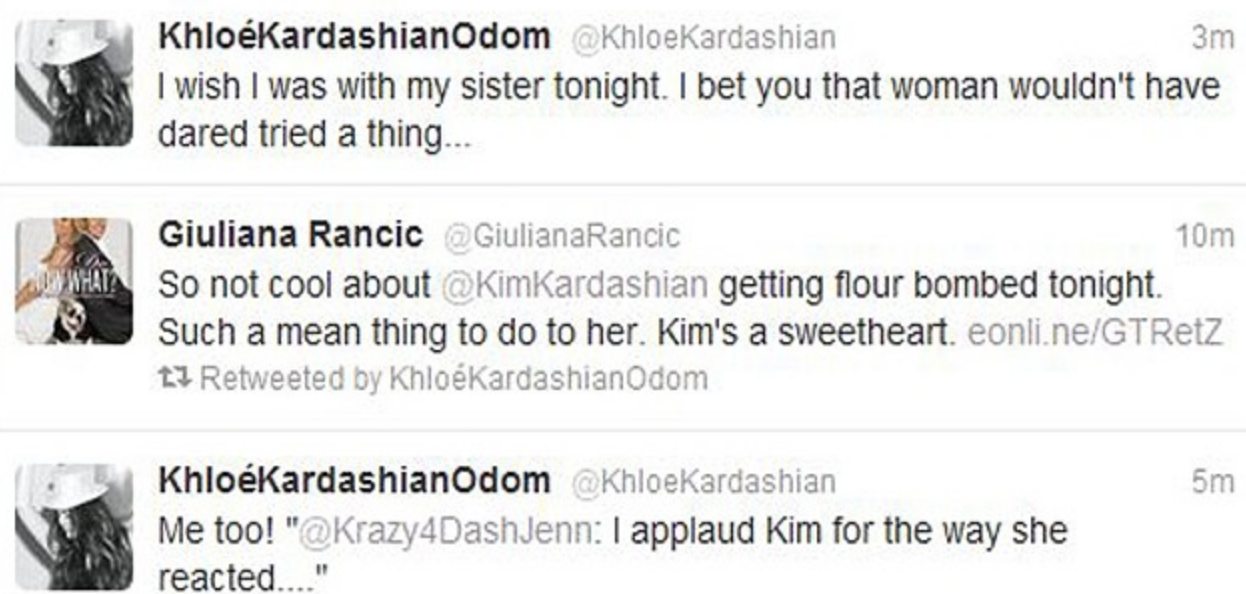 Khloé also retweeted TV presenter Giuliana Rancic, who'd written: "So not cool about @KimKardashian getting flour bombed tonight. Such a mean thing to do to her. Kim's a sweetheart."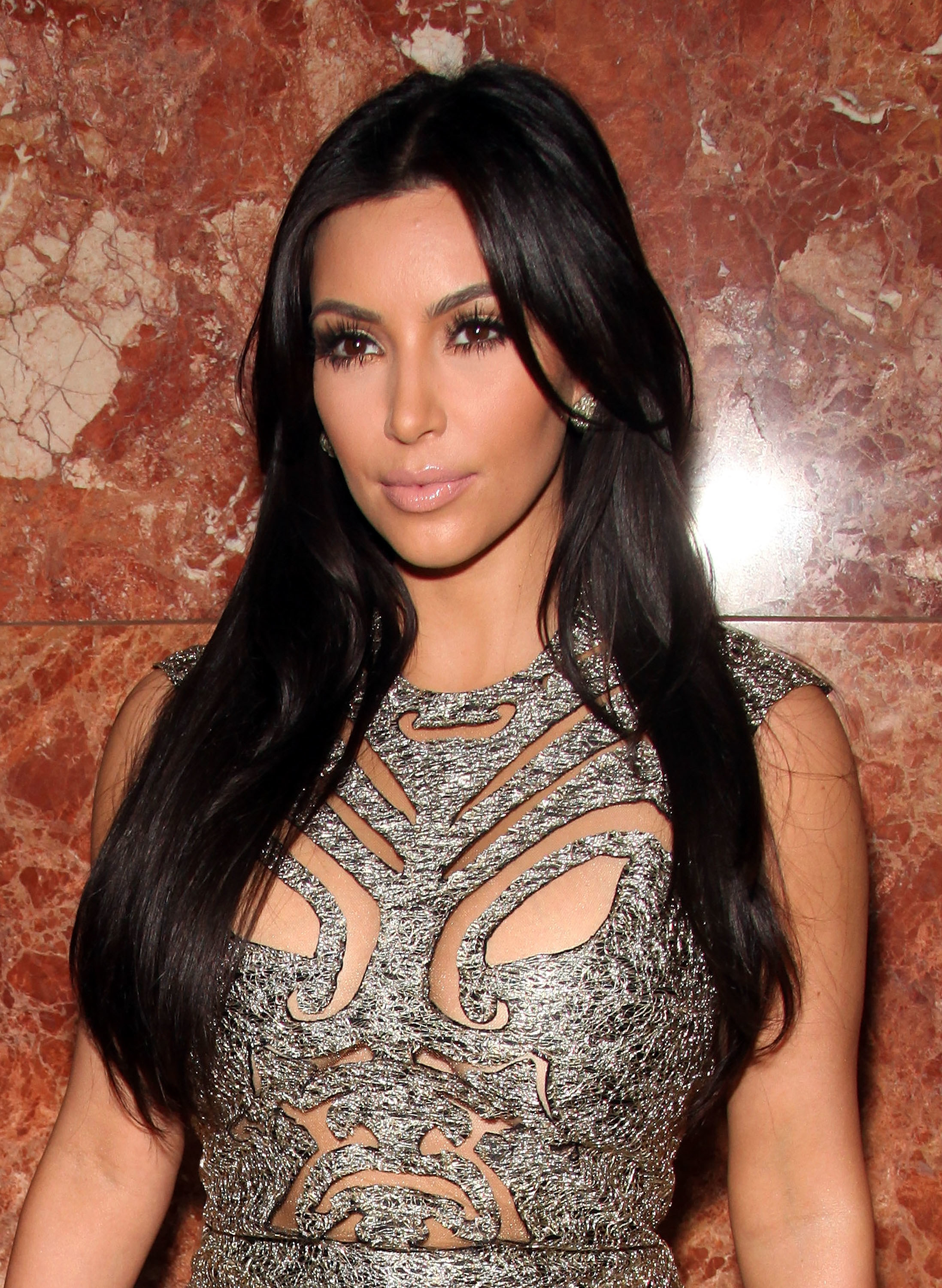 Meanwhile, the assailant reportedly ran off after throwing the flour but was intercepted by someone who worked for Kim and held until the police arrived.
She was arrested but Kim opted not to press charges, with the woman being released shortly afterward.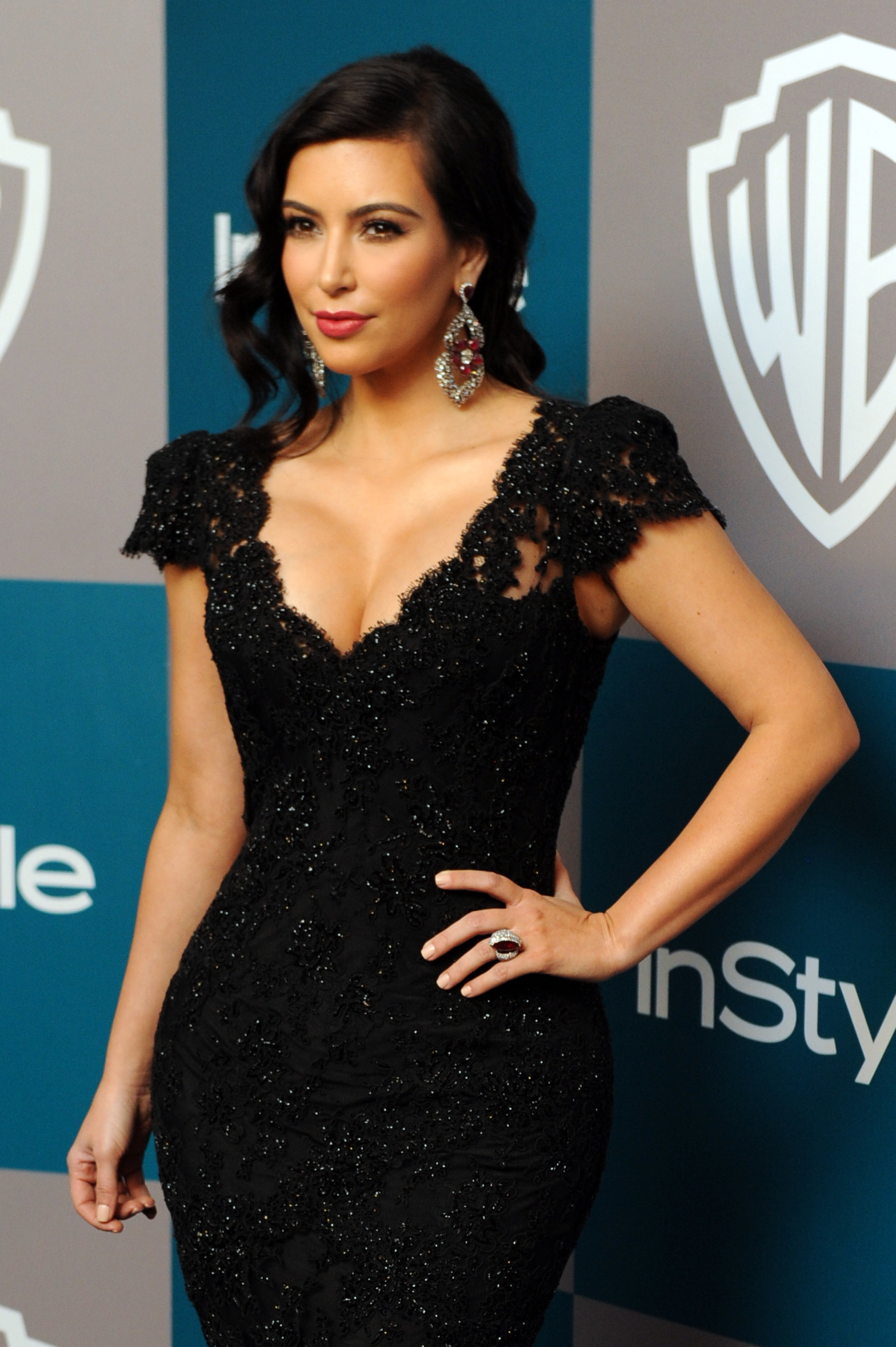 At the time, it was speculated that the attack was animal rights oriented, with the woman said to have shouted "fur hog" when she threw the flour. Previously, PETA had called Kim out for her love of fur but the organization denied that it was involved in the flour bombing.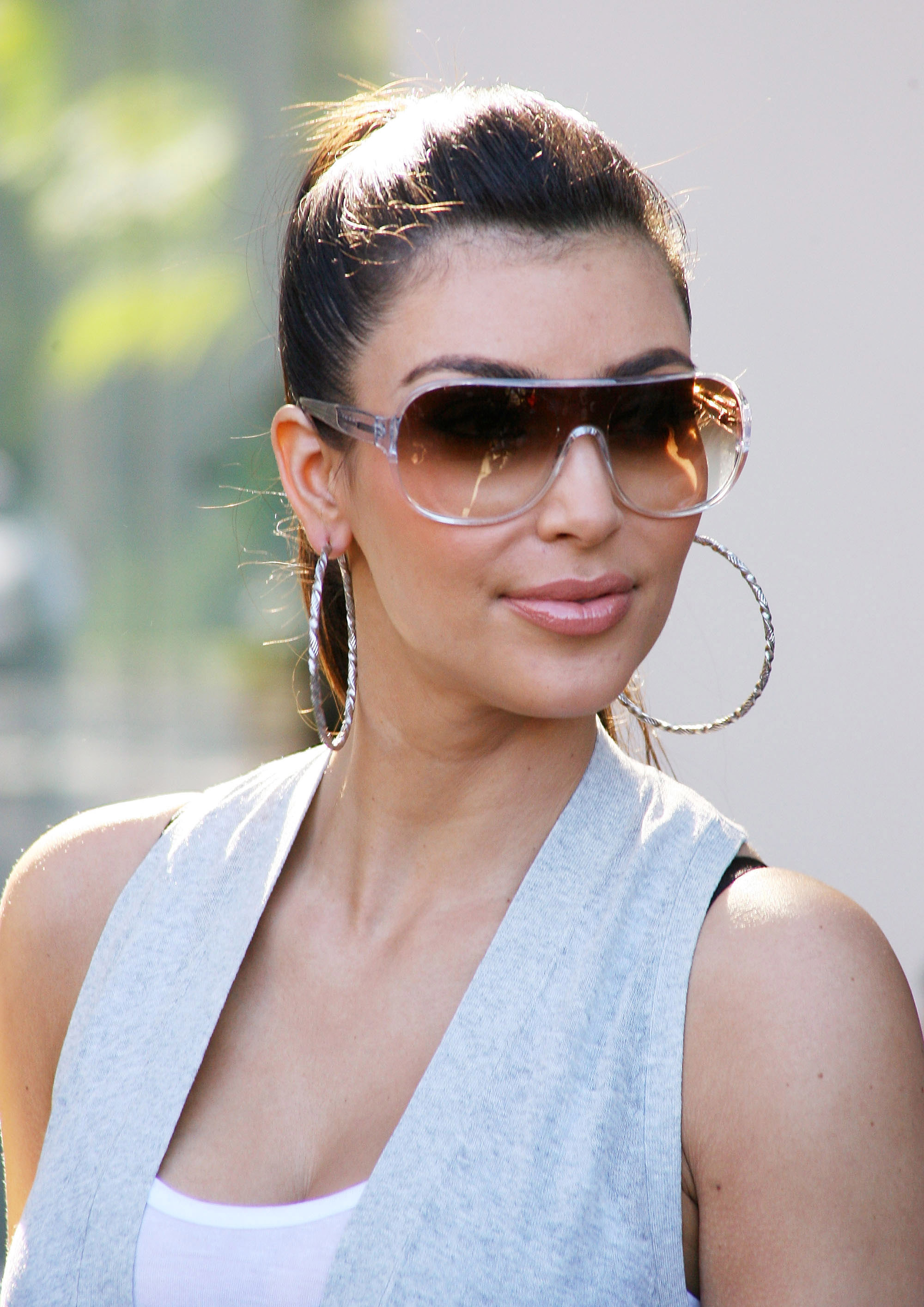 "PETA has tried everything from polite letters to public protests, but Kim Kardashian has not been moved by the news that animals are beaten, electrocuted, and even skinned alive for real fur garments," a spokesperson said at the time. "Whoever threw that flour may reach her when our polite appeals did not."
And Kim's former media strategist Sheeraz Hasan has now confirmed PETA's lack of involvement in the incident as he claimed that the flour bombing was actually an inside job.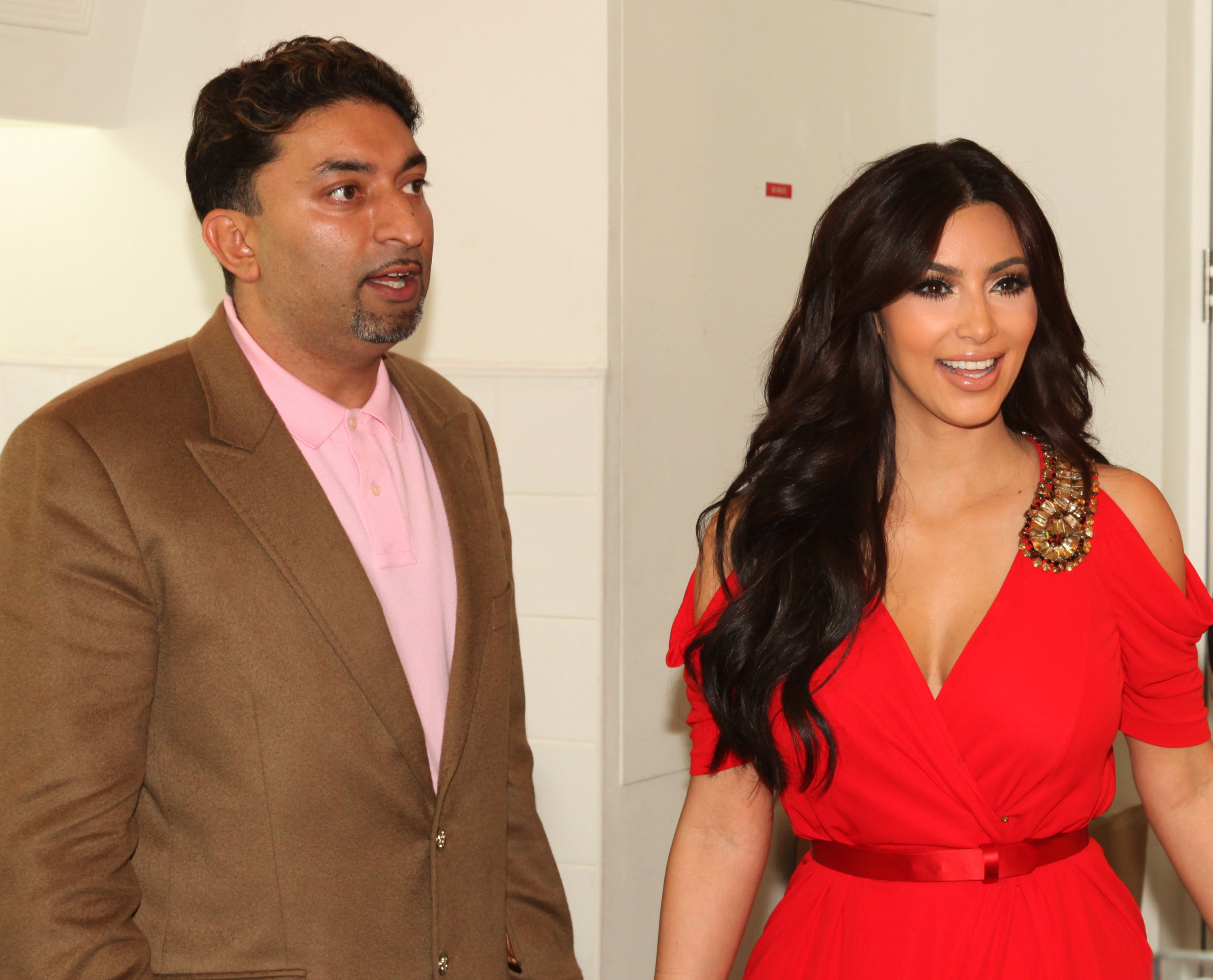 Sheeraz has said that the entire stunt was orchestrated in order to secure Kim some headlines that would publicize her new perfume.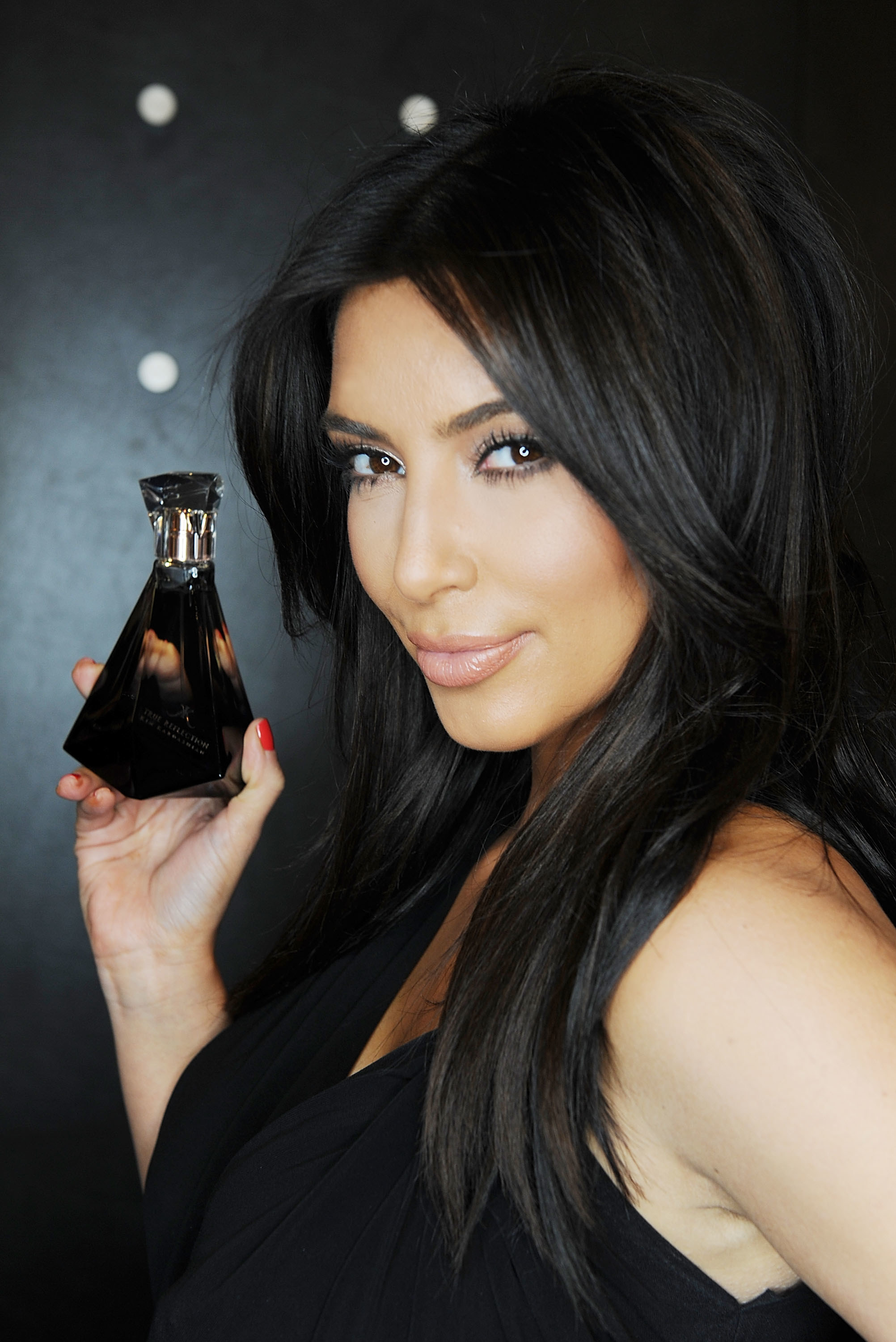 Speaking in the Channel 4 documentary The Kardashians: Billion Dollar Dynasty, Sheeraz insisted that Kim was in on the attack the entire time.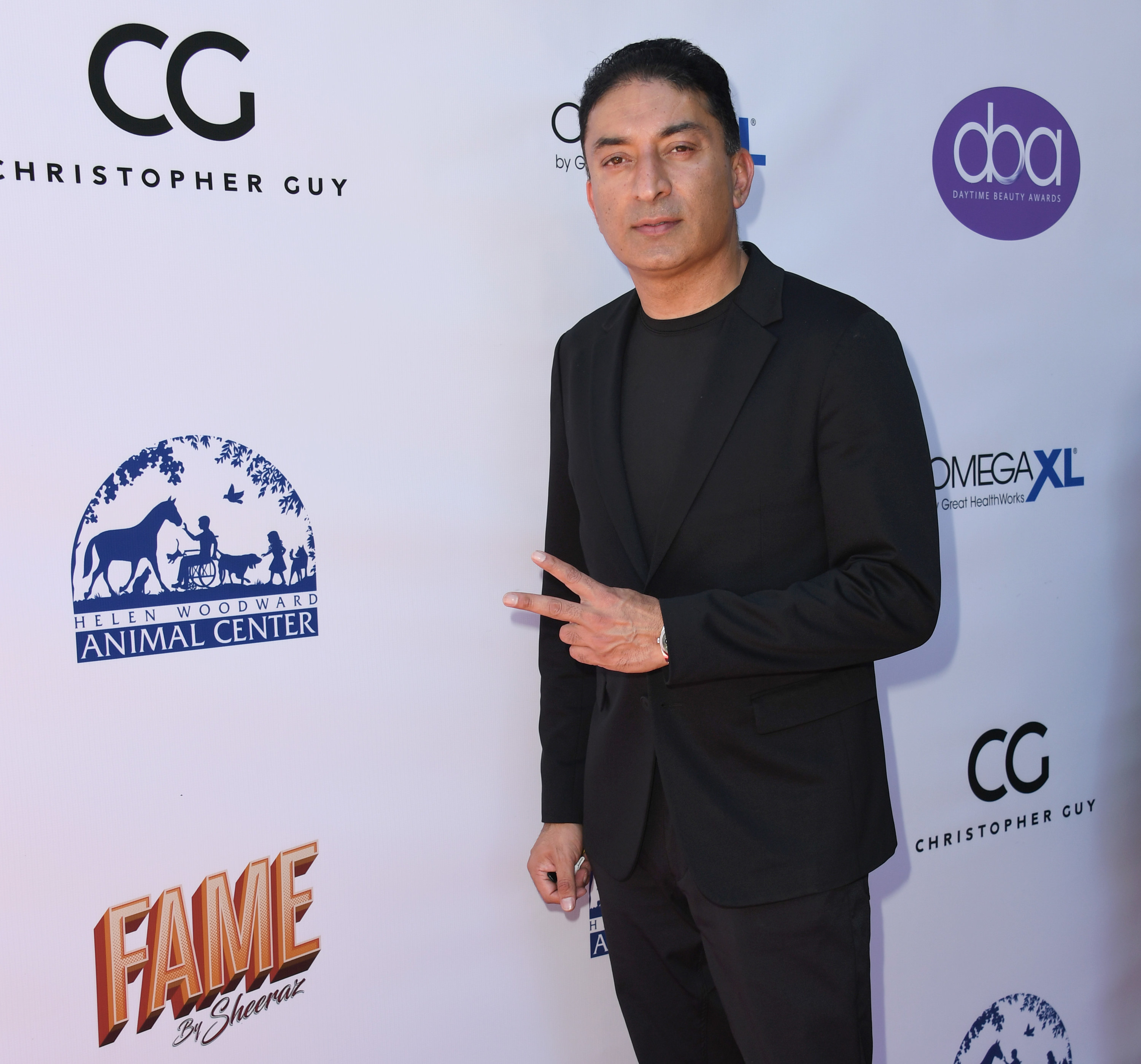 He recalled asking Kim whether she was "willing to get flour bombed" before the event and how he'd had "discussions" with both Kim and her team.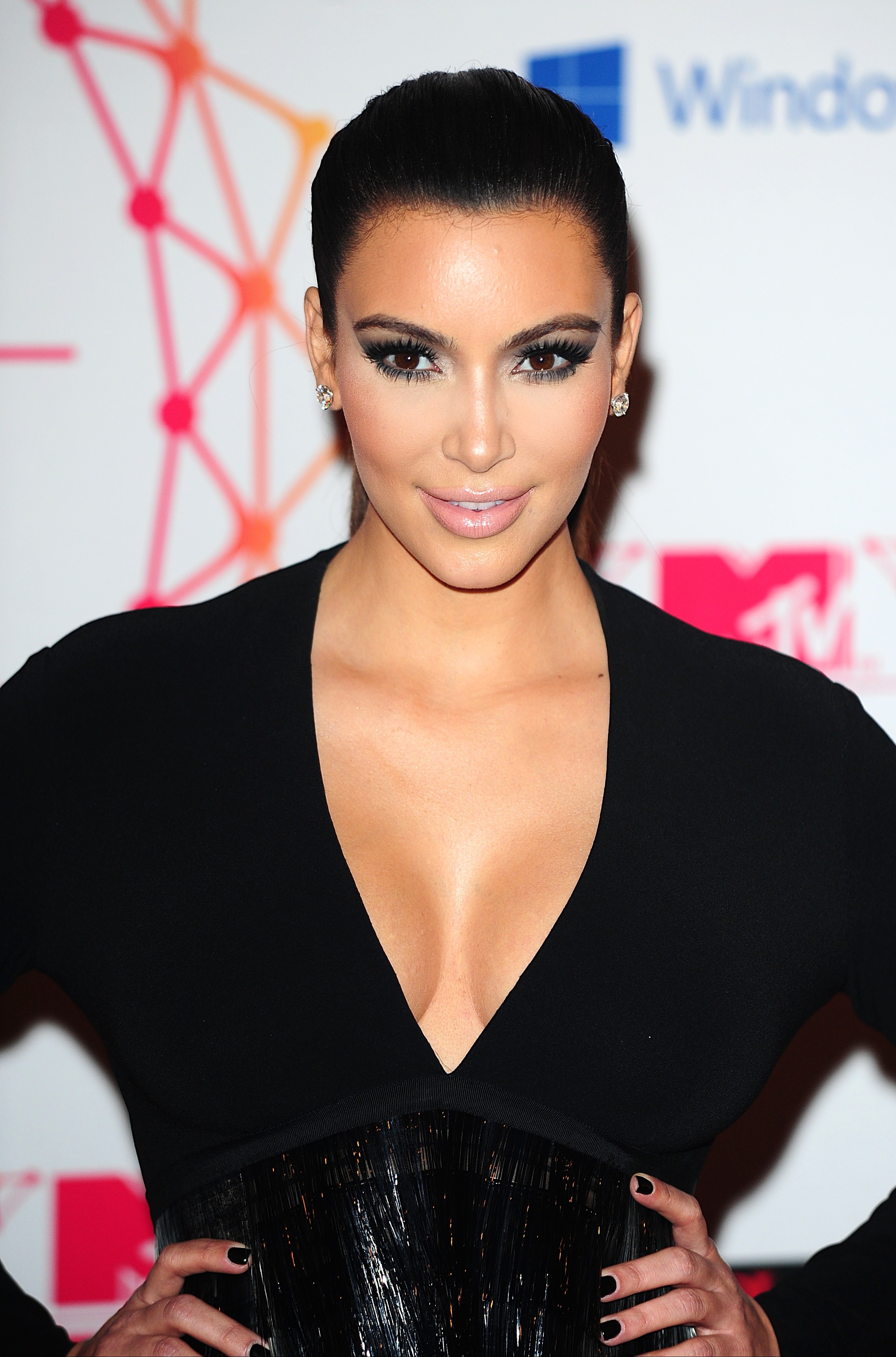 Detailing what he said to her, Sheeraz said: "OK, this is what's going to happen, you're going to be fine, you're going to be safe, but we're going to create a media moment. If we create media gold, guess what's going to happen? Everyone's going to be talking about your perfume, everyone's going to buy it."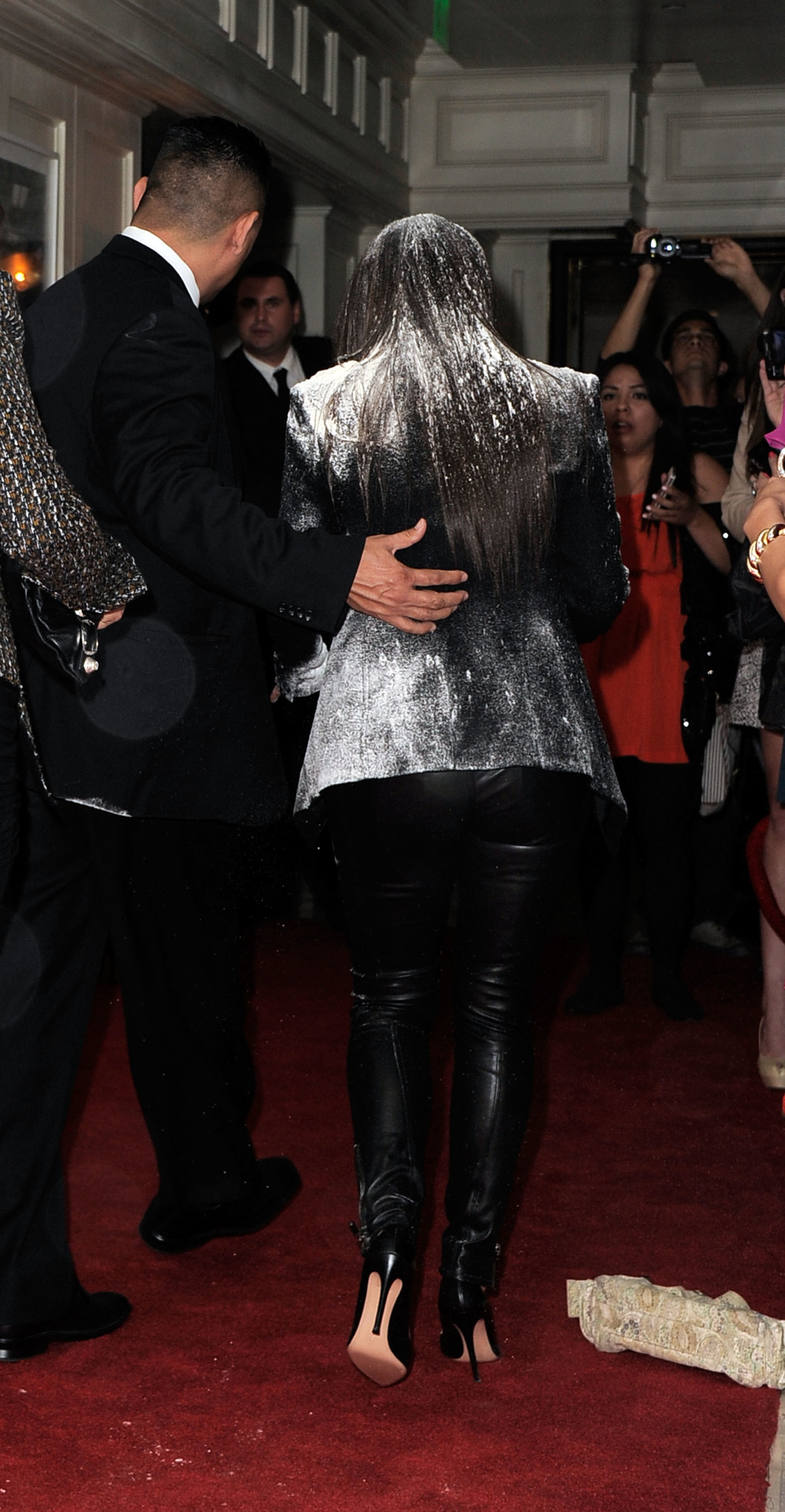 "Are the team in on it? Of course, they're in on it," he added.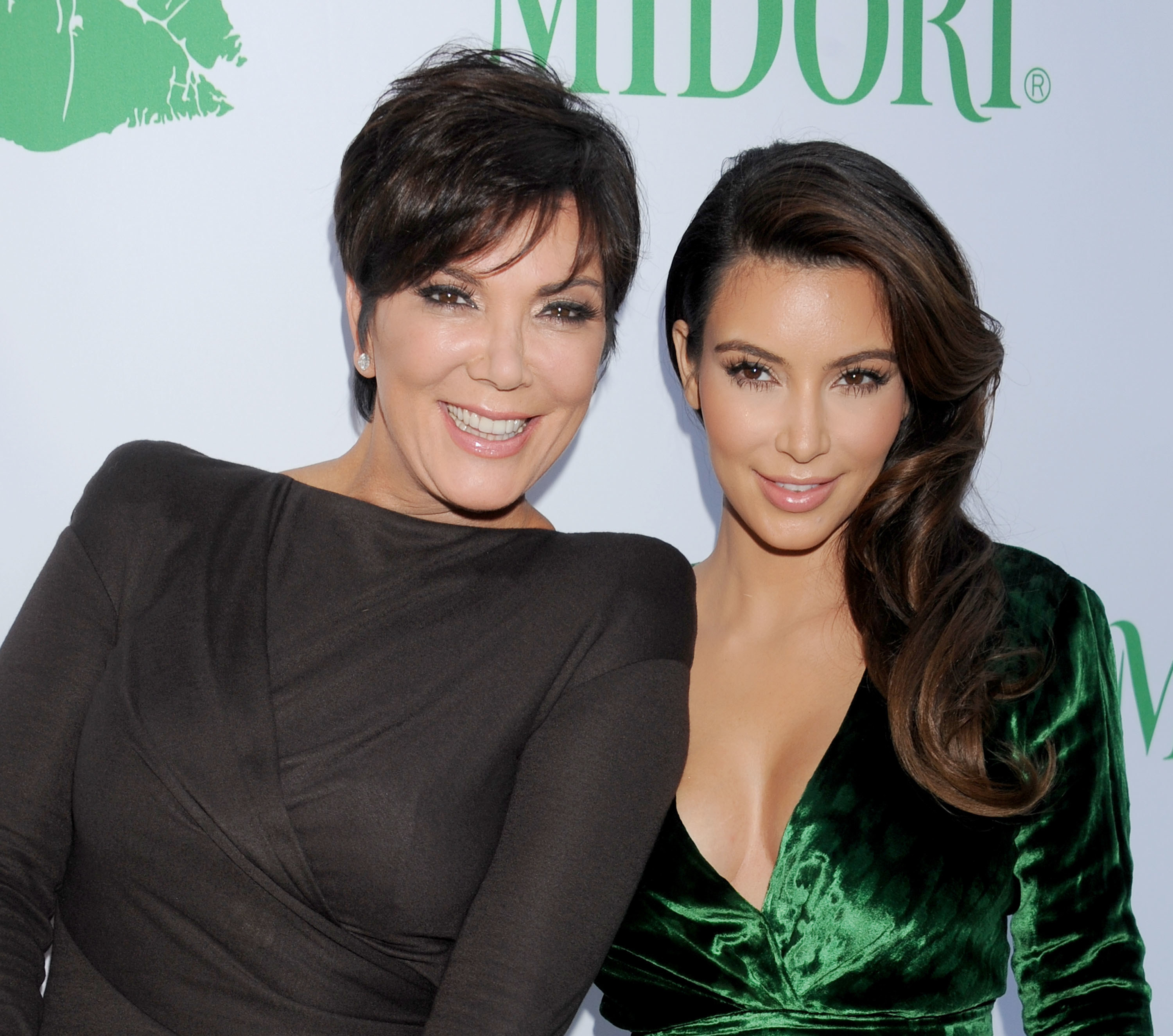 This isn't the first time that Sheeraz has pulled back the curtain on his time working with Kim. In 2020, he recollected the moment that Kim asked him to make her famous.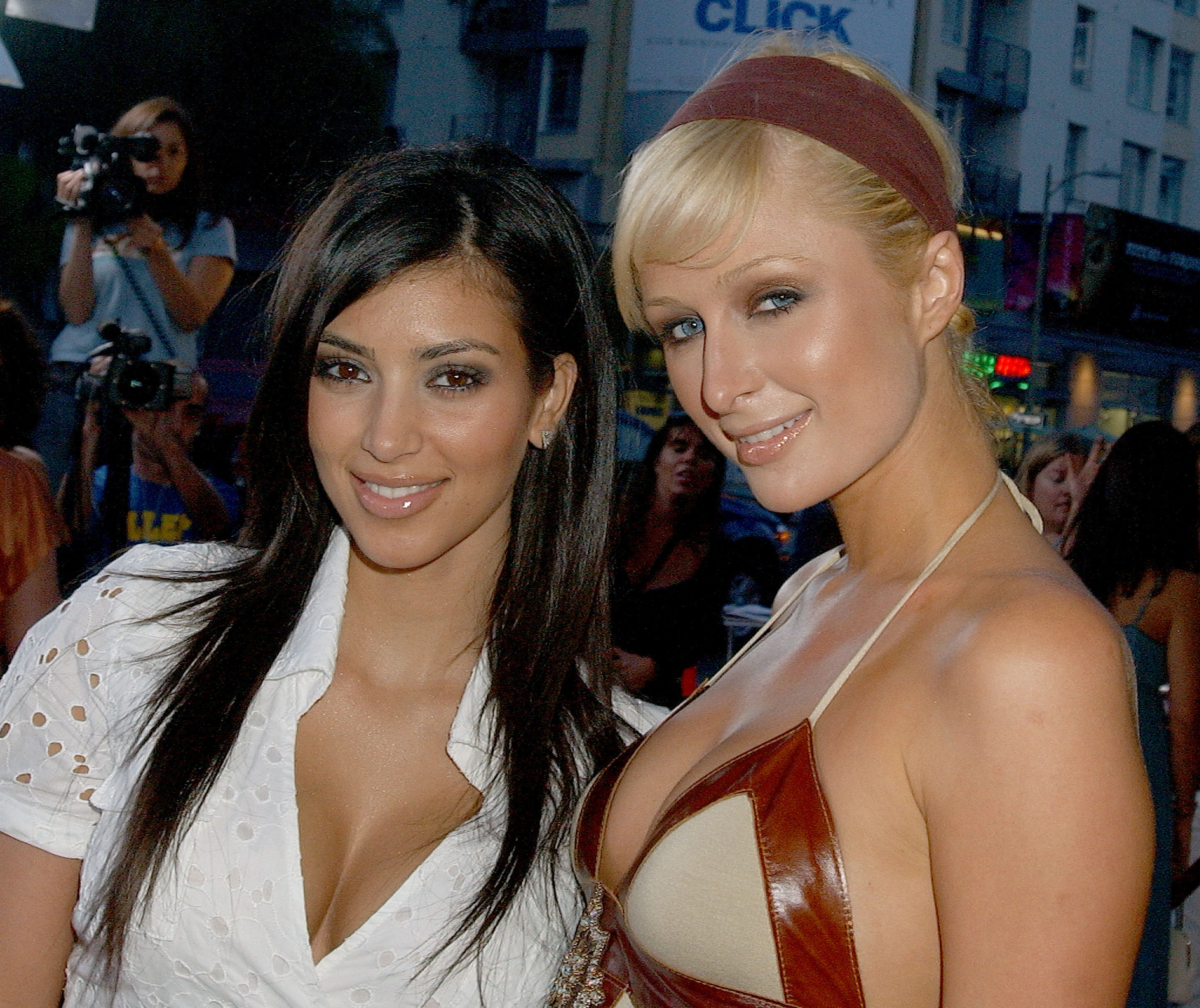 "One of the first things she said to me when we met was, 'Sheeraz, I want to be one of the most famous people in the world,'" he said on the BBC show Celebrity: A 21st Century Story. "If you're in the business of fame, you need to be a narcissist. You need some serious self-belief and that's what her X-factor was."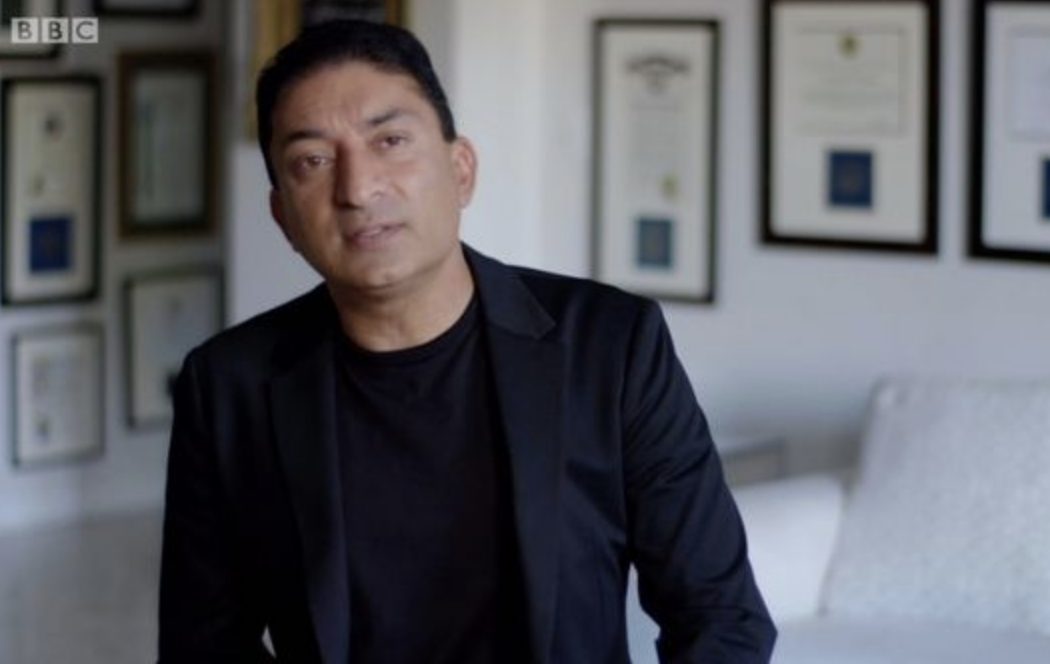 The self-proclaimed "media machine" is now the owner of the Fame by Sheeraz PR company, and he said that he and Kim built up a "blueprint" to make her famous together.
"Why a nail salon? Because that's where celebrities were getting their nails done. Why did she go on a specific plane? Because there would be a specific person sitting next to her. Why did she go to a restaurant? There's no why, it's all strategy," he said.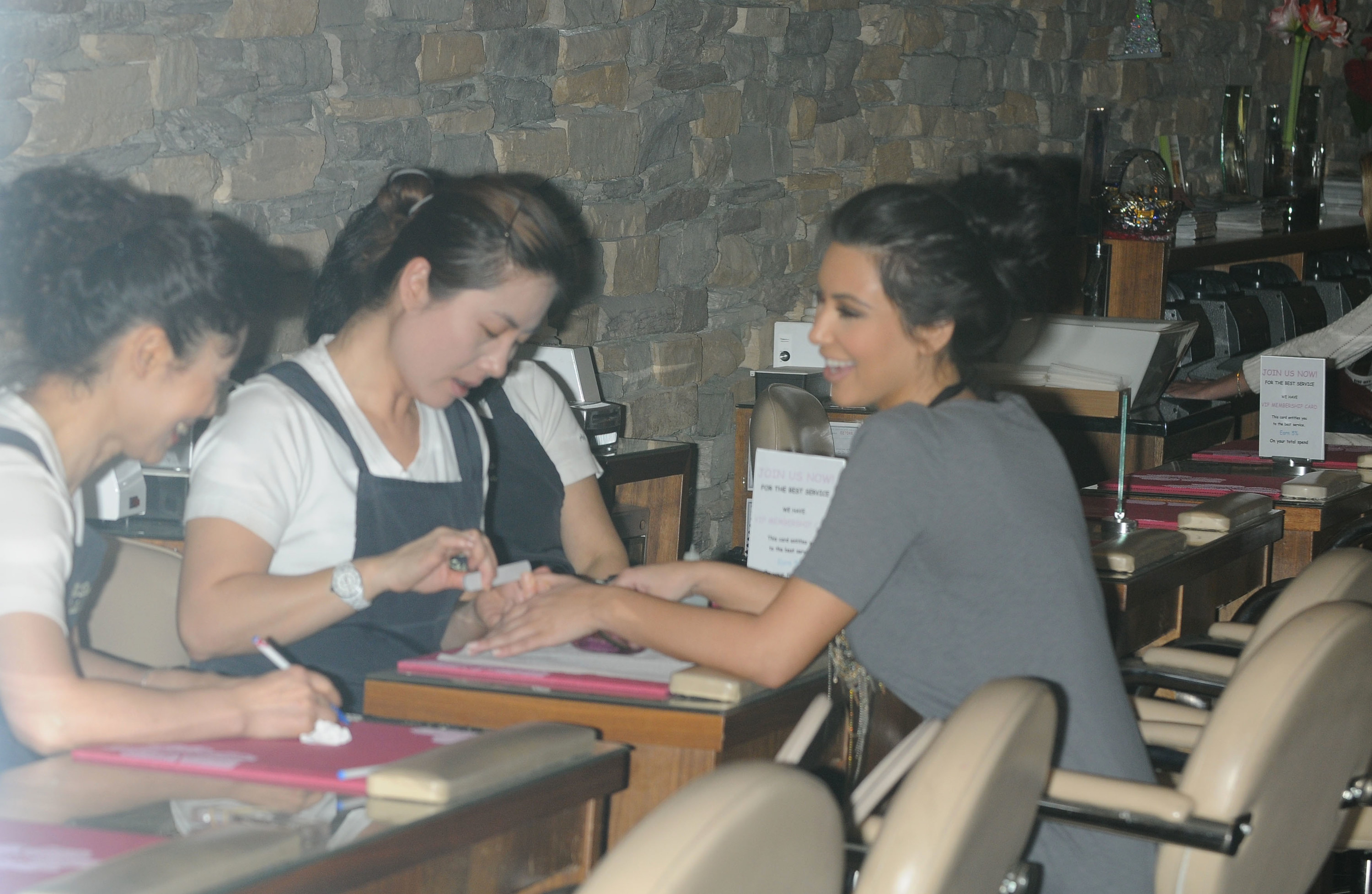 "Back then there was no way of promoting or expanding yourself in a social media way, but we had paparazzi, we had breaking news, we were leveraging other celebrities," Sheeraz explained. "But more importantly, Kim Kardashian listened. She had a plan, she focused and she wouldn't hear the word 'no.'"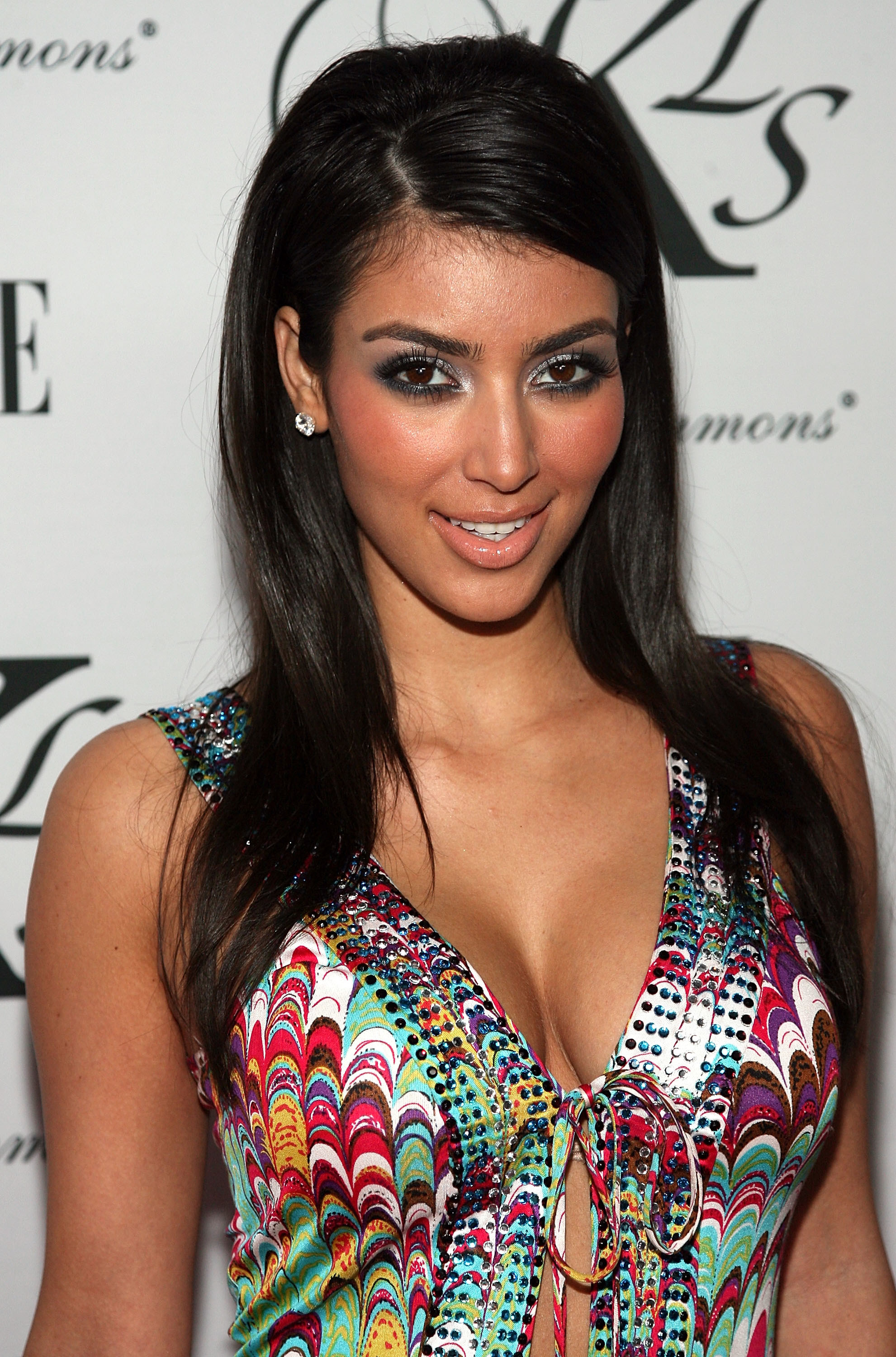 Kim has always been candid about her desire to be a celebrity, and last year, she admitted that she would have "done anything to be famous" early on in her career.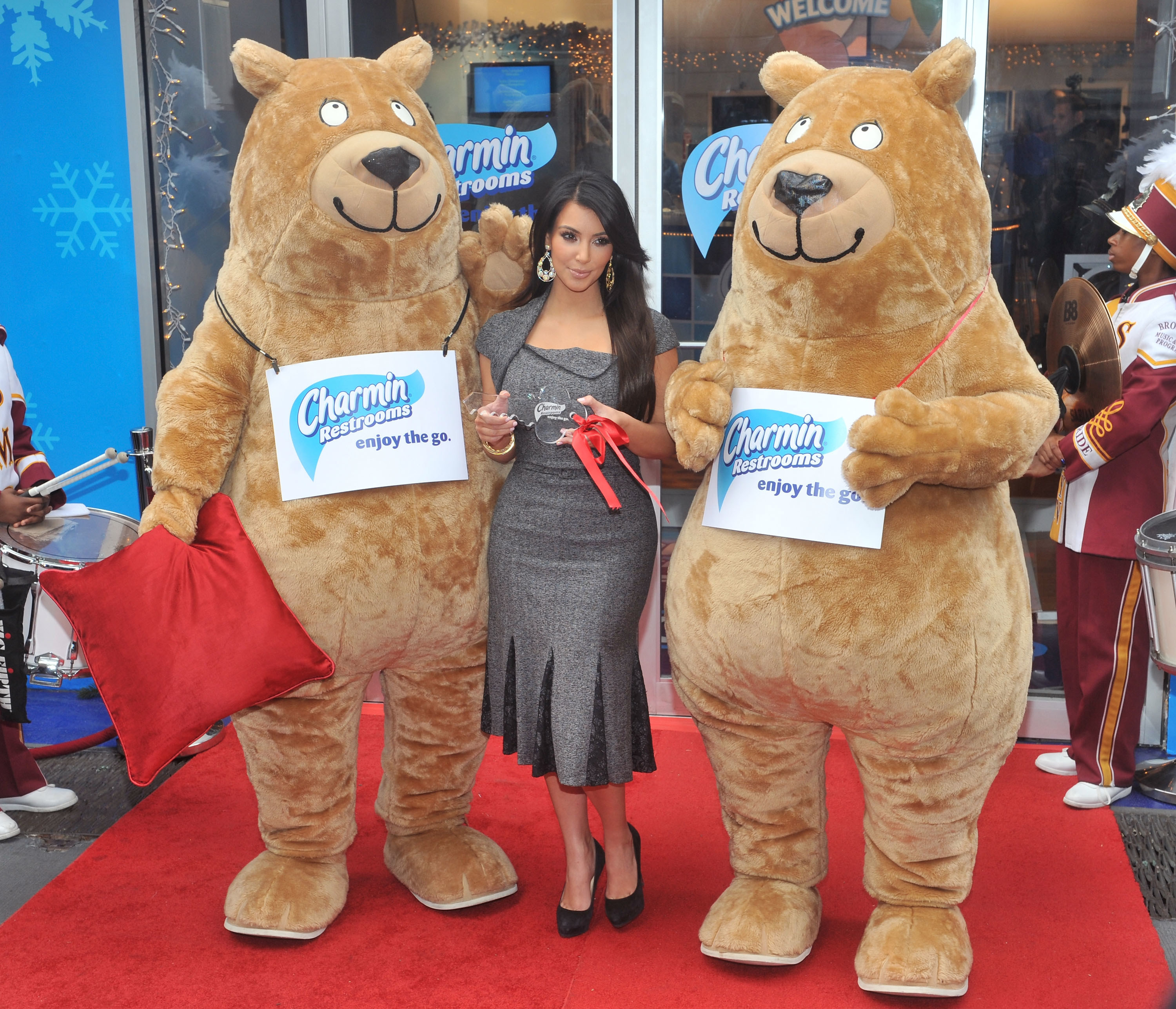 "If you were to ask me years ago, when I first started my career, I would have done anything to be famous, I'm so open and honest about the fact that I love being famous," she said during a special appearance on ABC News.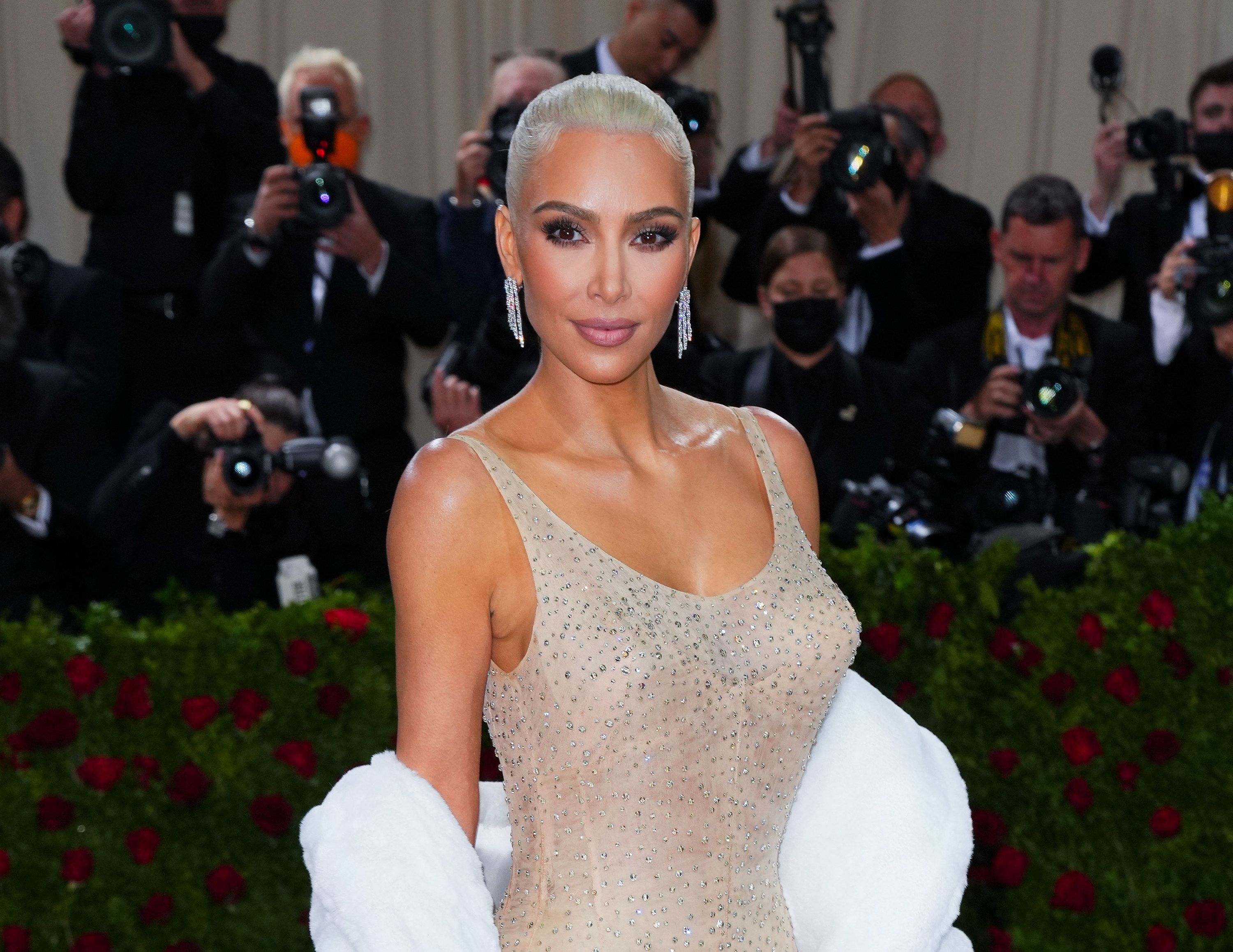 And while being publicly doused in flour may not be everybody's cup of tea, it's safe to say that it certainly had the desired effect for Kim.