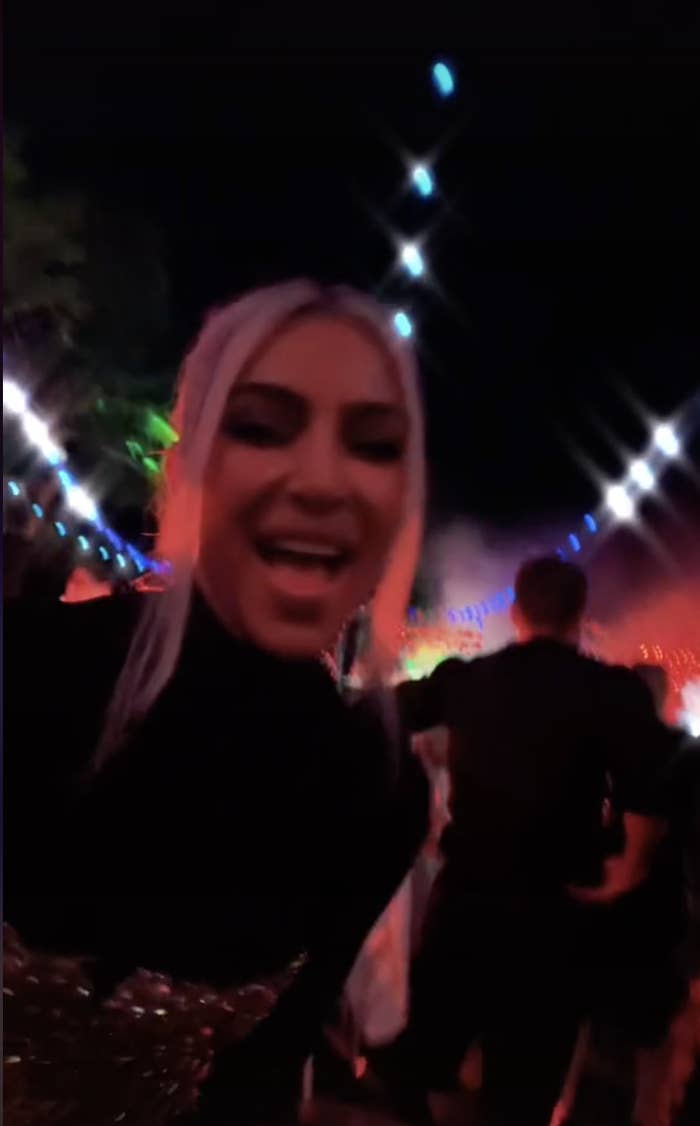 The family flooded their social media pages with photos and videos from the parties and appeared to be enjoying some quality time together away from their usual working lives.
But after hopping on her private jet home to America following Sunday's festivities, Kim wasted no time in getting back to work.
Proving that it is business as usual, Kim posted a video of her latest venture on Instagram on Tuesday.
The star proudly revealed that she is Beyond Meat's "chief taste consultant" as she highlighted the benefits of the plant-based meat alternative company to her followers.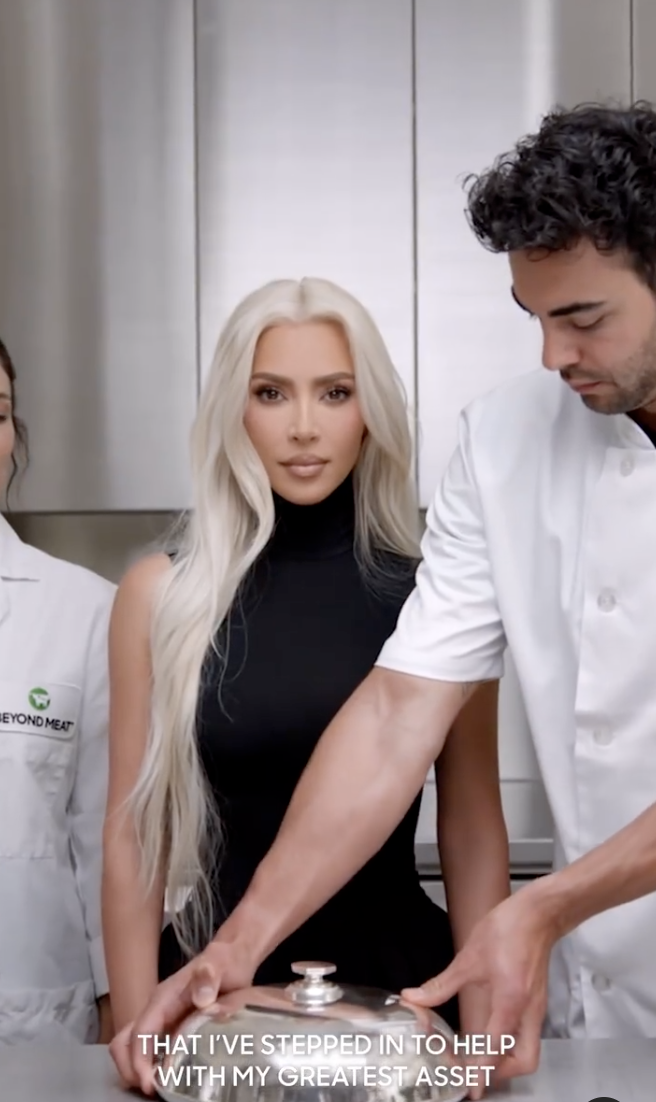 Kim wrote, "I'm so inspired by @beyondmeat's mission and excited to share their delicious plant-based products with all of you as their 'Chief Taste Consultant,'" as she shared a promotional video of herself enjoying the food.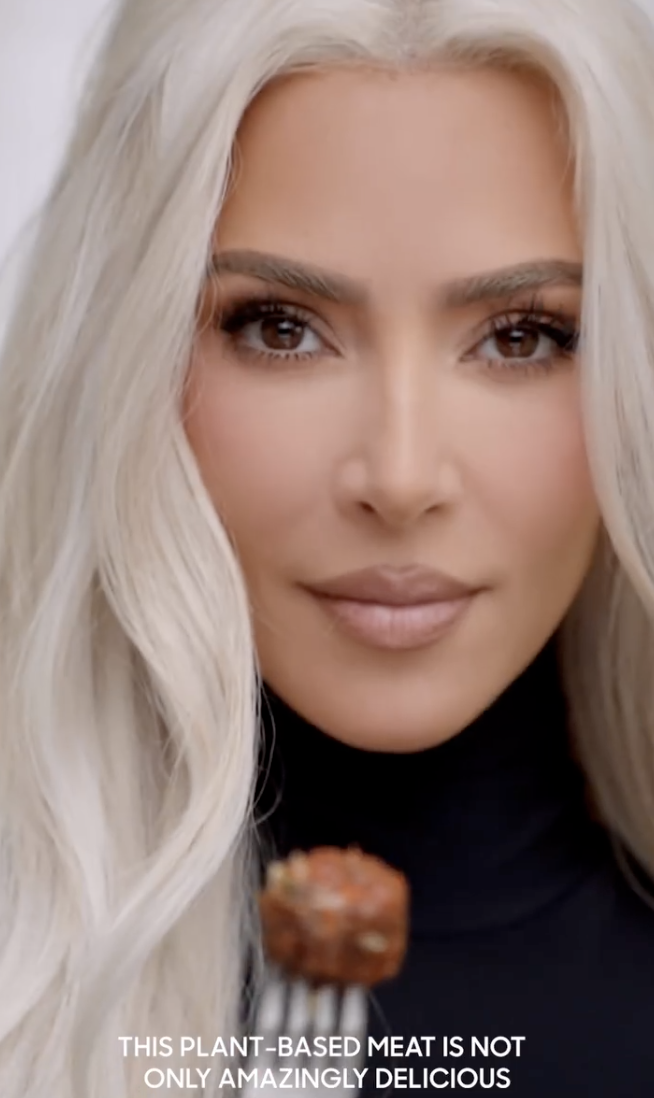 In the short clip, Kim said, "I've stepped in to help with my greatest asset…my taste," as she tried the company's vegan products.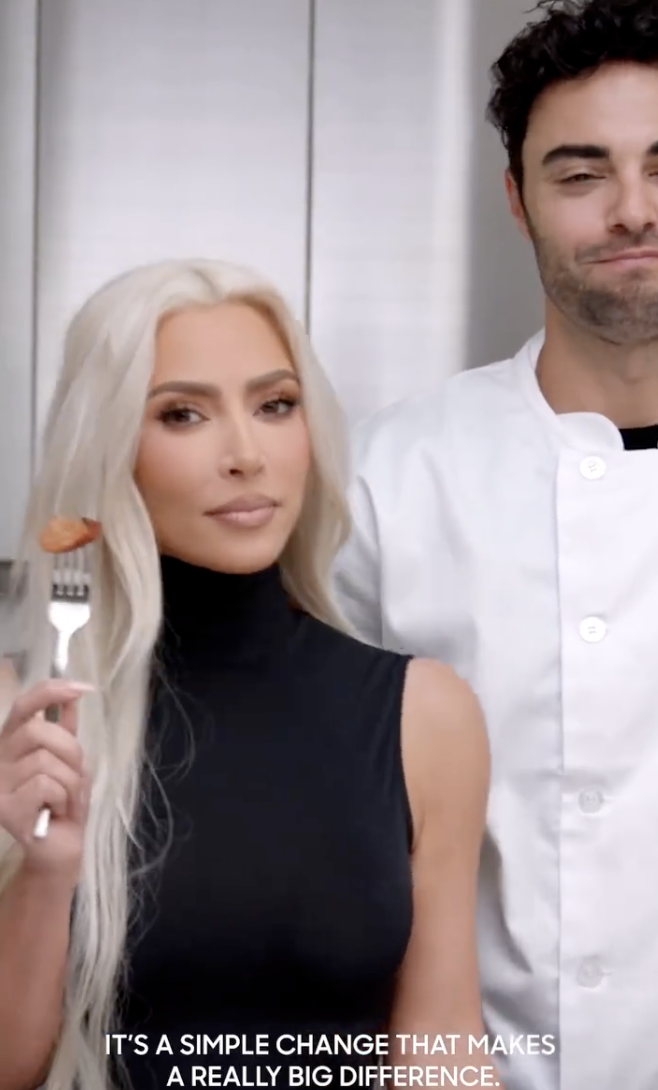 Kim can be heard saying that the food is "so good" as she made noises of appreciation while tucking into a hamburger, meatballs, tacos, a sausage, and chicken nuggets.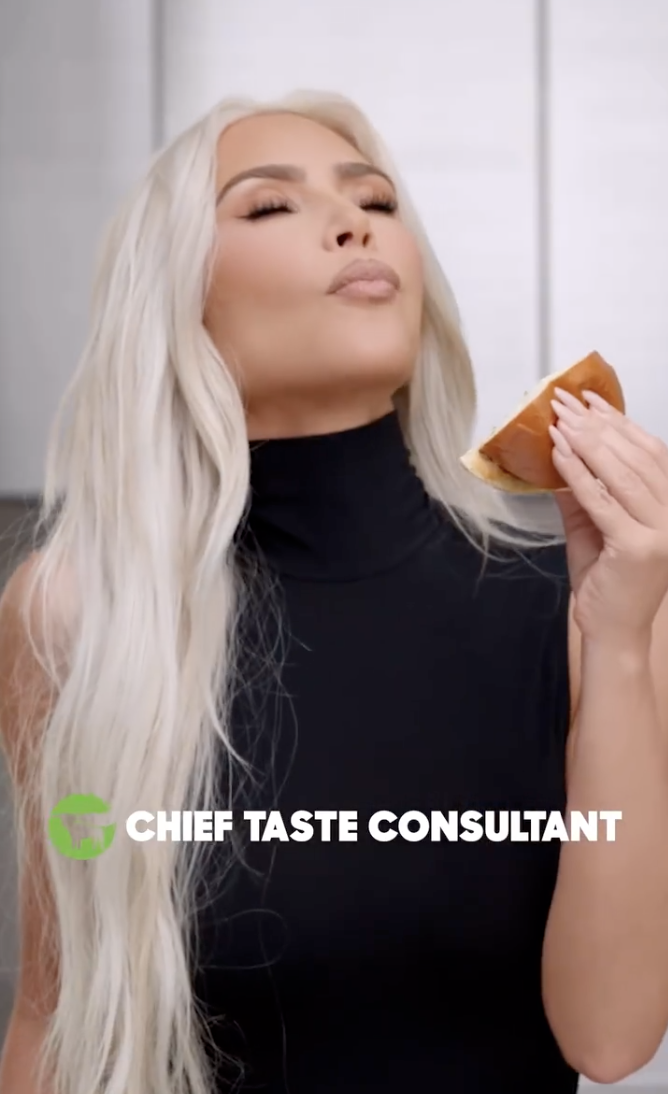 In fact, she was seemingly enjoying the nuggets so much that she even warned the chef not to take her plate away from her.
But it wasn't long before people noticed the strange editing choices in the video, with the camera cutting just before Kim put any of the food in her mouth and resuming once she was chewing.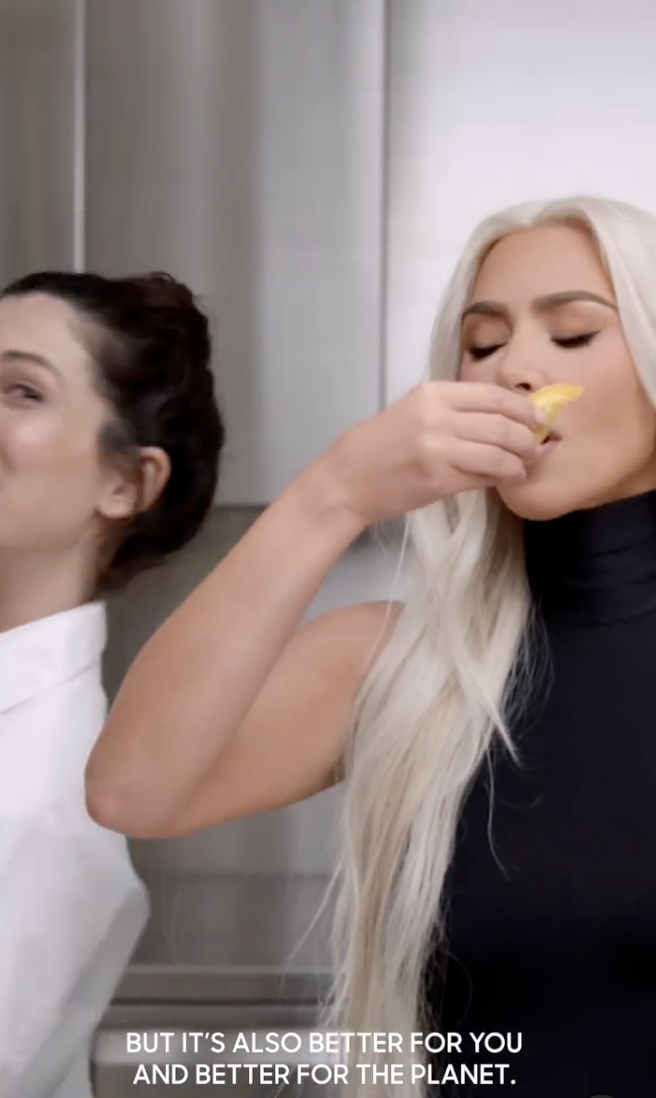 The cuts left many convinced that Kim hadn't actually eaten any of the food after all, and they shared their theory on social media.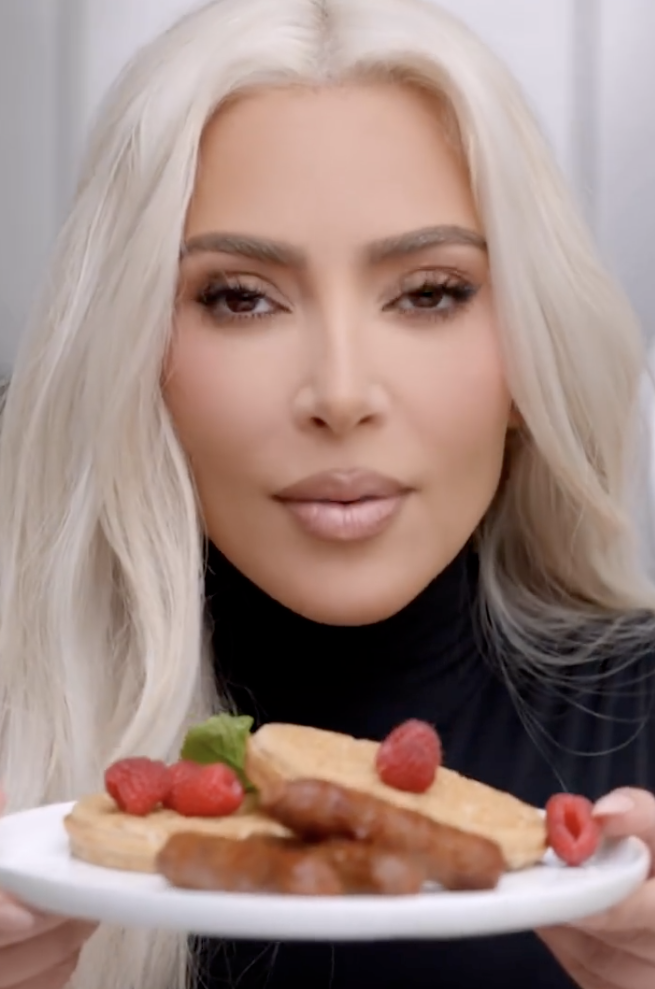 "I don't think she even tried one thing," one person wrote on Reddit. "But every time she [took] a bite there was no bite marks or food actually going into her mouth and they kept doing weird cut aways soon as the food got close to her mouth."

"You didn't even eat the food 😂😂😂😂," another commented on Kim's Instagram post. Someone else asked: "You do realise she didn't actually put any of that in her mouth right? 🤷🏼‍♀️😂"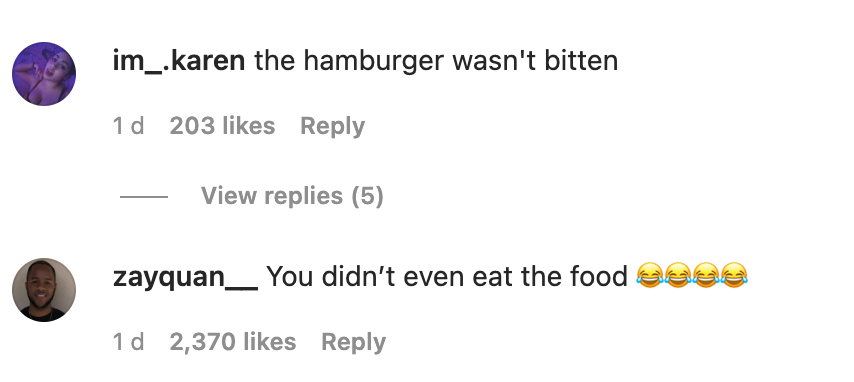 "She didn't even eat the product! This is hilarious 😂," one more said. Another commented: "She ain't eat nothing ina video or I'm tripping 🤥."
Others said that they were put off from buying the products because they didn't believe she ate it herself, with one writing: "I ain't buying it cause you ain't really eating it 🤣."

Someone else agreed: "I would have believed this if she had really eaten any of it." One more asked: "But you didn't put anything in your mouth… Are you really eating this?"

Kim has not responded to the accusations, but she has been open about enjoying a mostly plant-based diet since 2019.
In fact, in her family reality show, The Kardashians, Kim said, "I'm a vegan most of the time. Like, 98% of the time," as she admitted that she does still occasionally eat animal products.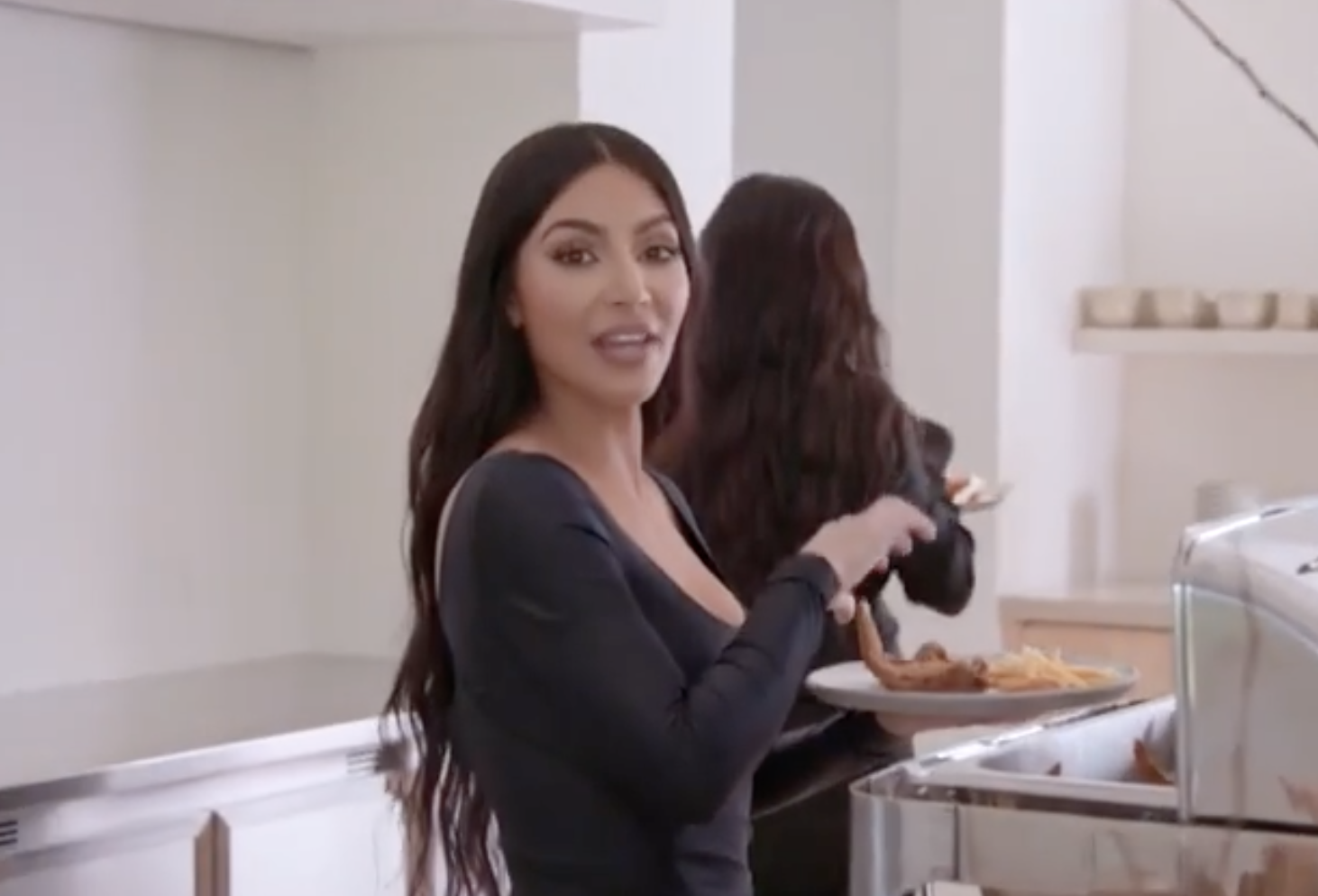 Beyond Meat is just the latest in Kim's long line of brand deals and business ventures after she successfully made the transition from a reality star to a billionaire entrepreneur after shooting to fame on her family's reality show, Keeping Up With the Kardashians in 2007.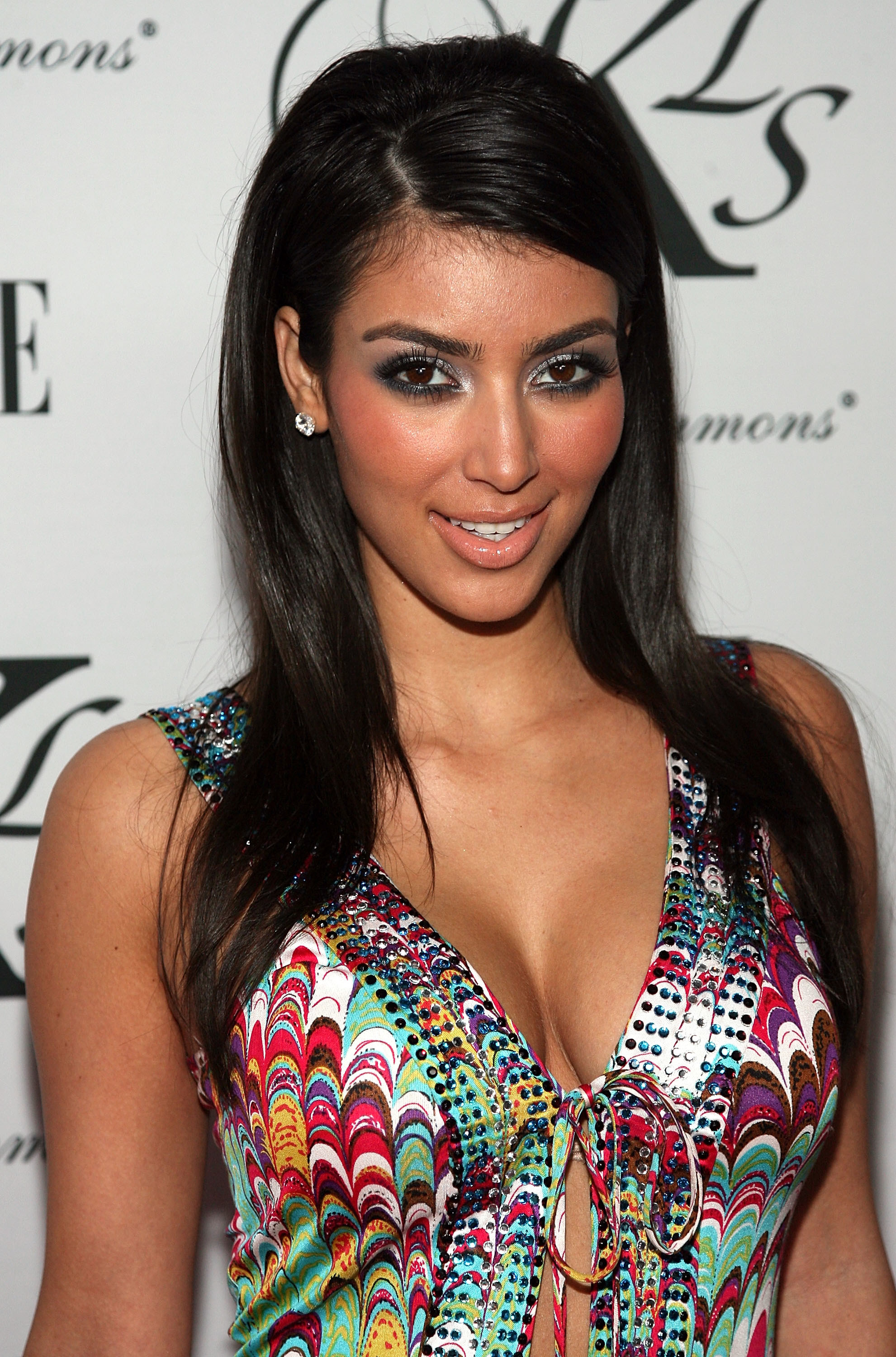 Kim undeniably worked incredibly hard to utilize her Keeping Up fame over the years, but sparked backlash in March when she offered some controversial advice to women in business.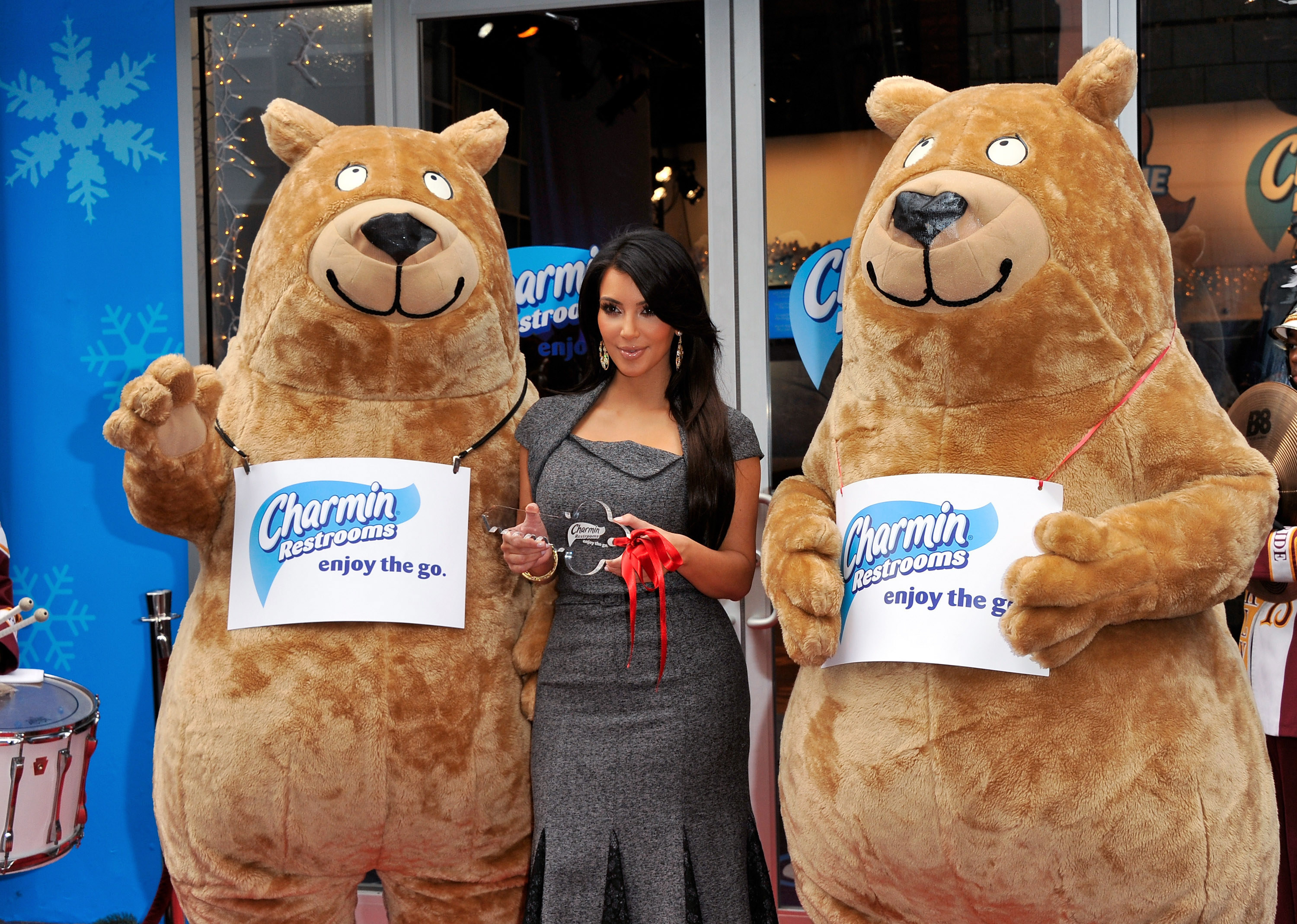 Speaking in a video interview with Variety, Kim sternly said: "I have the best advice for women in business. Get your fucking ass up and work. It seems like nobody wants to work these days."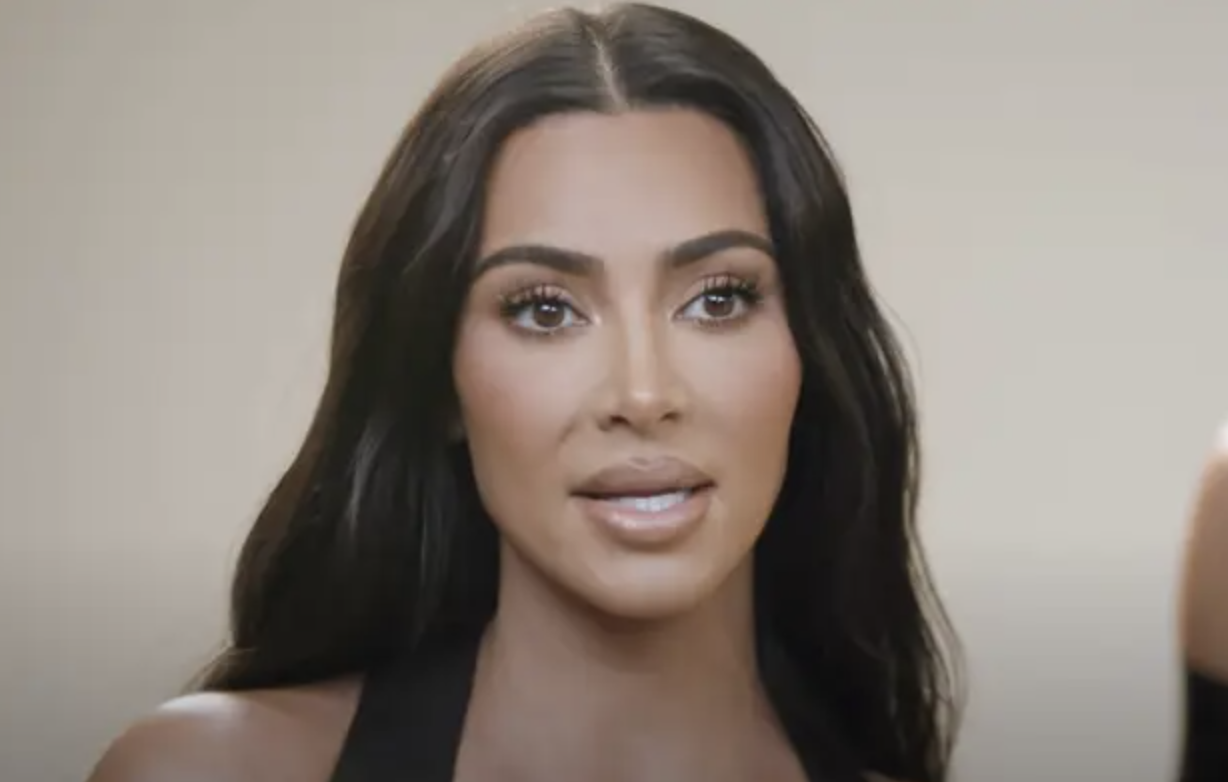 "You have to surround yourself with people that wanna work," Kim added. "Have a good work environment where everyone loves what they do, because you have one life. No toxic work environments."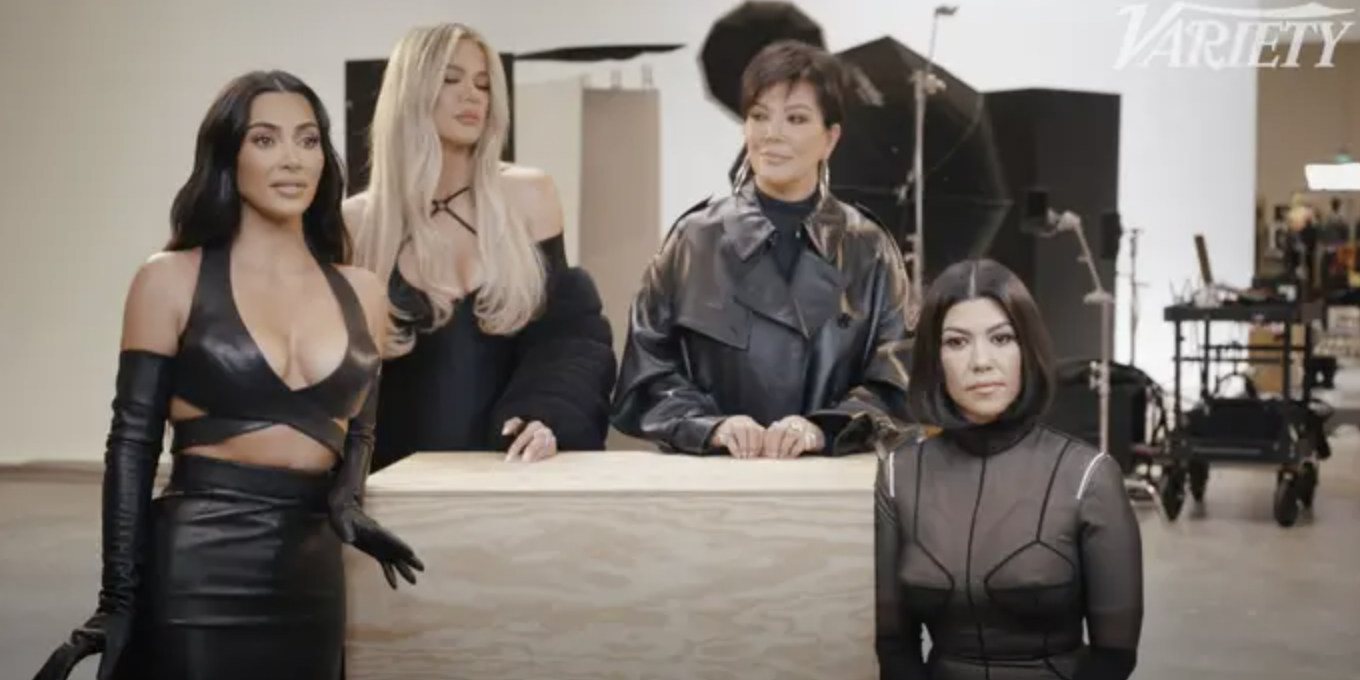 Just hours after the interview went live, Kim's comments went viral and she was quickly criticized for being "out of touch" and "offensive."
Many pointed out that despite her work ethic, Kim was given a pretty impressive head start when it comes to being a mogul thanks to her high-flying lawyer father, Robert Kardashian, and business-minded mother, Kris Jenner.
She was born and raised in an affluent part of Beverly Hills, and while she may have astronomically more wealth now than she did then, she certainly wasn't anywhere near working class when she started her own career.
Kim addressed the fallout from her interview during an appearance on Good Morning America, where she insisted that her quote was taken out of context, and that she'd been riled up "right before" being asked the question, which is why she had the aggressive "tone and attitude."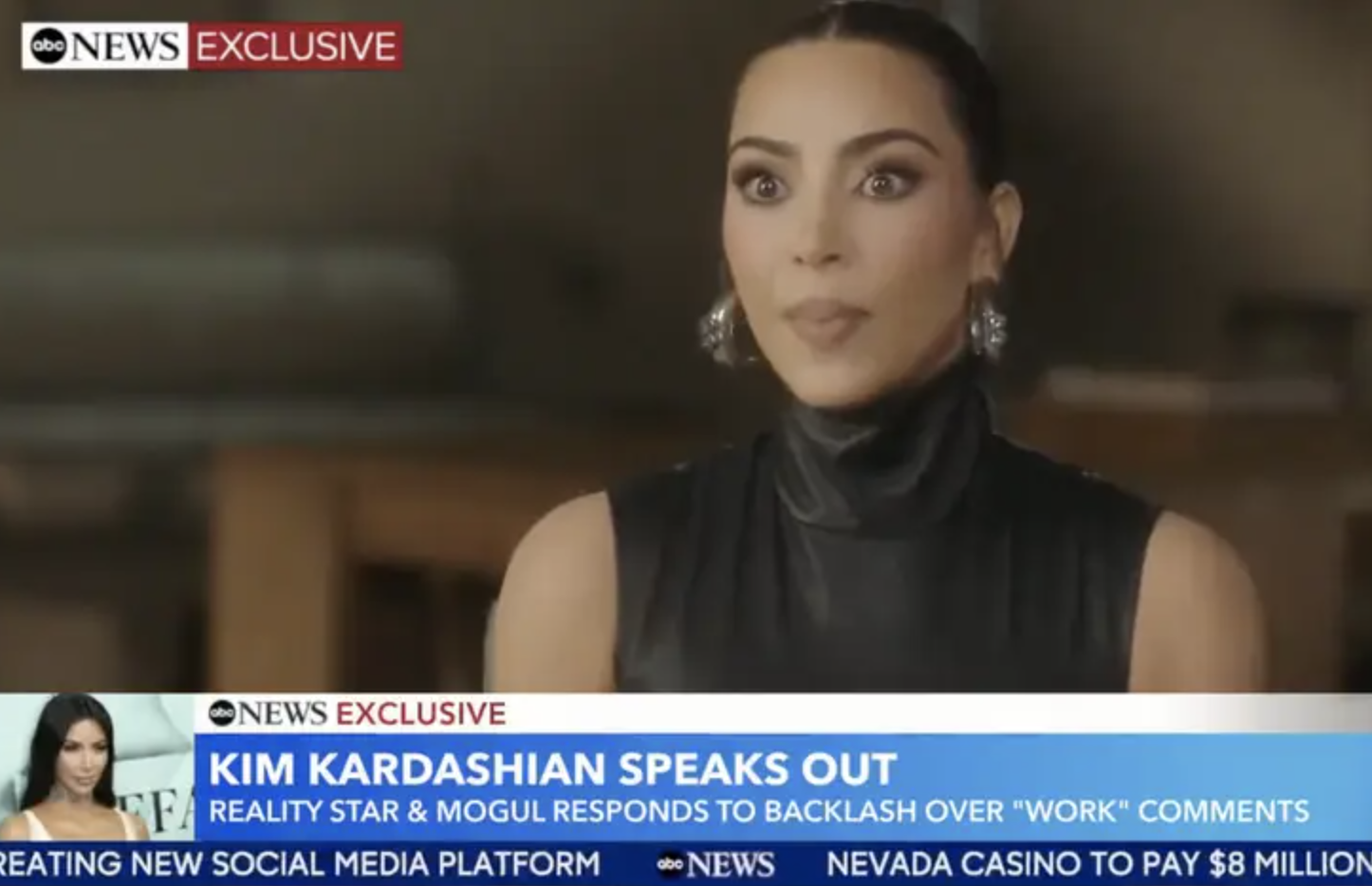 She said: "That statement that I said was without questions and conversation around it, and it became a soundbite really with no context. In that soundbite, I came off of the notion in the question right before, which was, 'After 20 years of being in the business, you're famous for being famous.'"
"And my whole tone and attitude changed with the previous question that went into that question about 'What advice would you give to women?'" she continued, adding that she had intended for her advice to come across as "having a social media presence and having a reality show does not mean overnight success."
But Variety dismissed Kim's claims, stating that the question she was referring to was actually asked after the "women in business" one.
Elizabeth Wagmeister, the magazine's chief correspondent who conducted the interview, tweeted at the time: "It's not what she claims. I just reviewed the raw footage. The question was very direct: 'What would be your advice for women in business?' The question about being famous for being famous came after that question, actually."
Kim did not comment on their response but has seemingly taken her own advice of "get your fucking ass up and work."