It's fair to say that Kim Kardashian and Pete Davidson's days of keeping their relationship as hush-hush as possible are well and truly over, with Pete finally making his debut in her family reality show.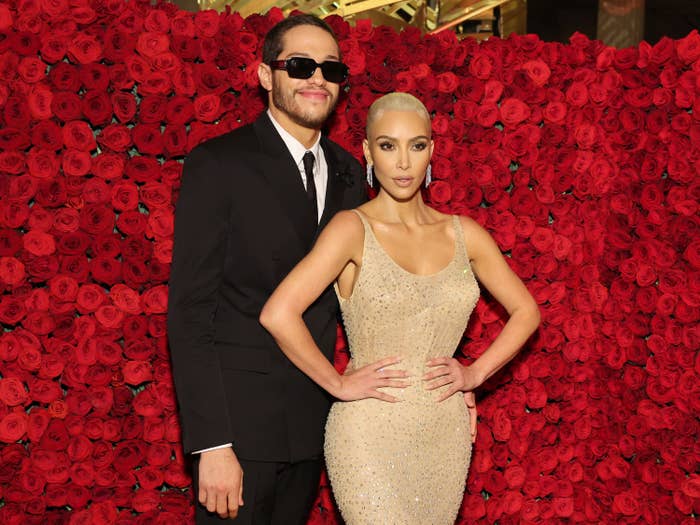 It has been almost nine months since the unlikely couple first started dating following Kim's appearance on Saturday Night Live in October. Pete is her first boyfriend since she filed for divorce from Kanye West in February 2021.
Although the pair were regularly pictured together, forcing the rumor mill into overdrive with details of their relationship toward the end of 2021, Kim did not speak publicly about Pete for several months.
In fact, she didn't even go Instagram Official with the Staten Island native until March of this year, shortly followed by their red carpet debut.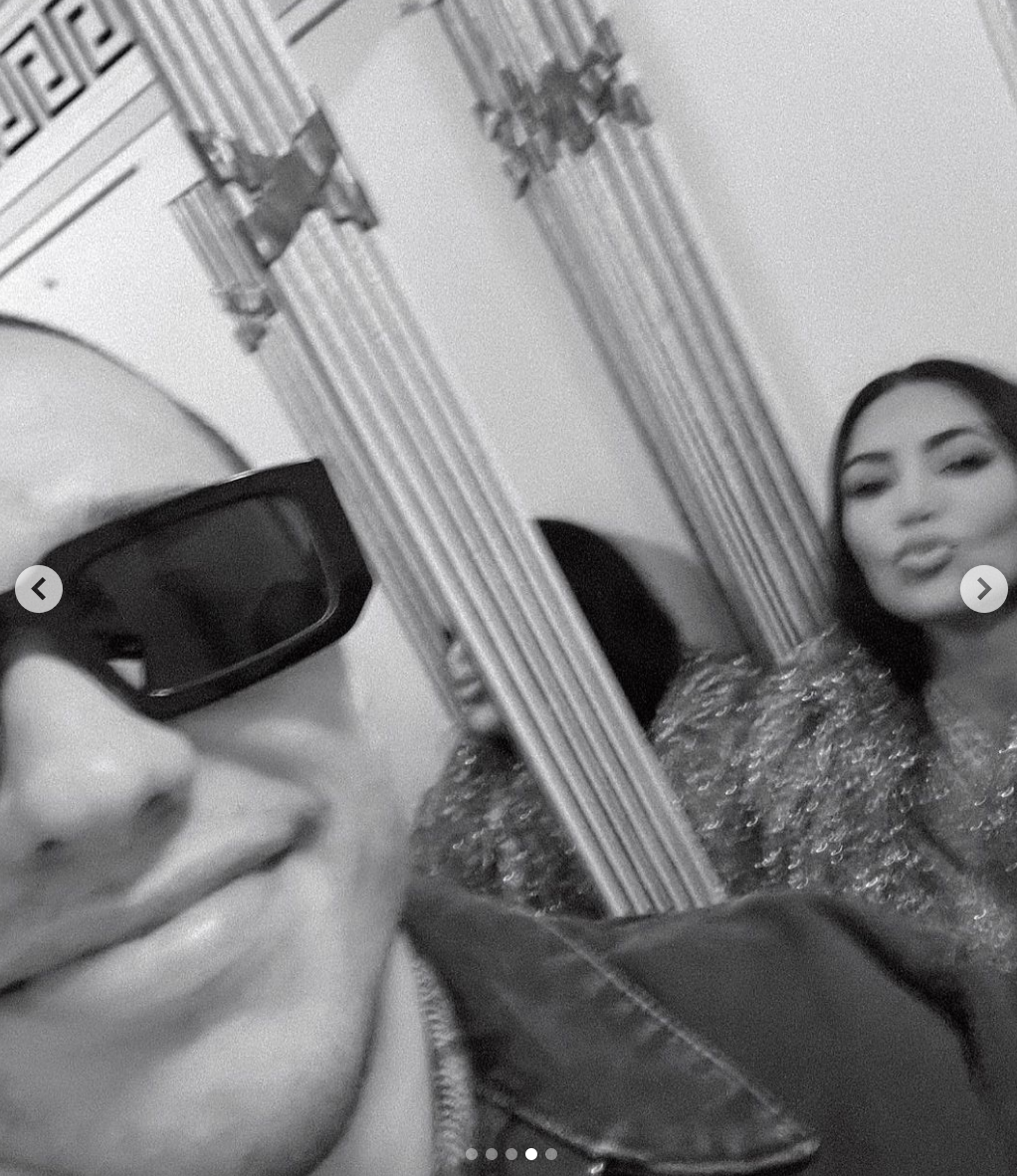 But ahead of the premiere of The Kardashians in April, Kim confirmed to Variety that she hadn't filmed anything with Pete for the show, saying: "It's just not what he does."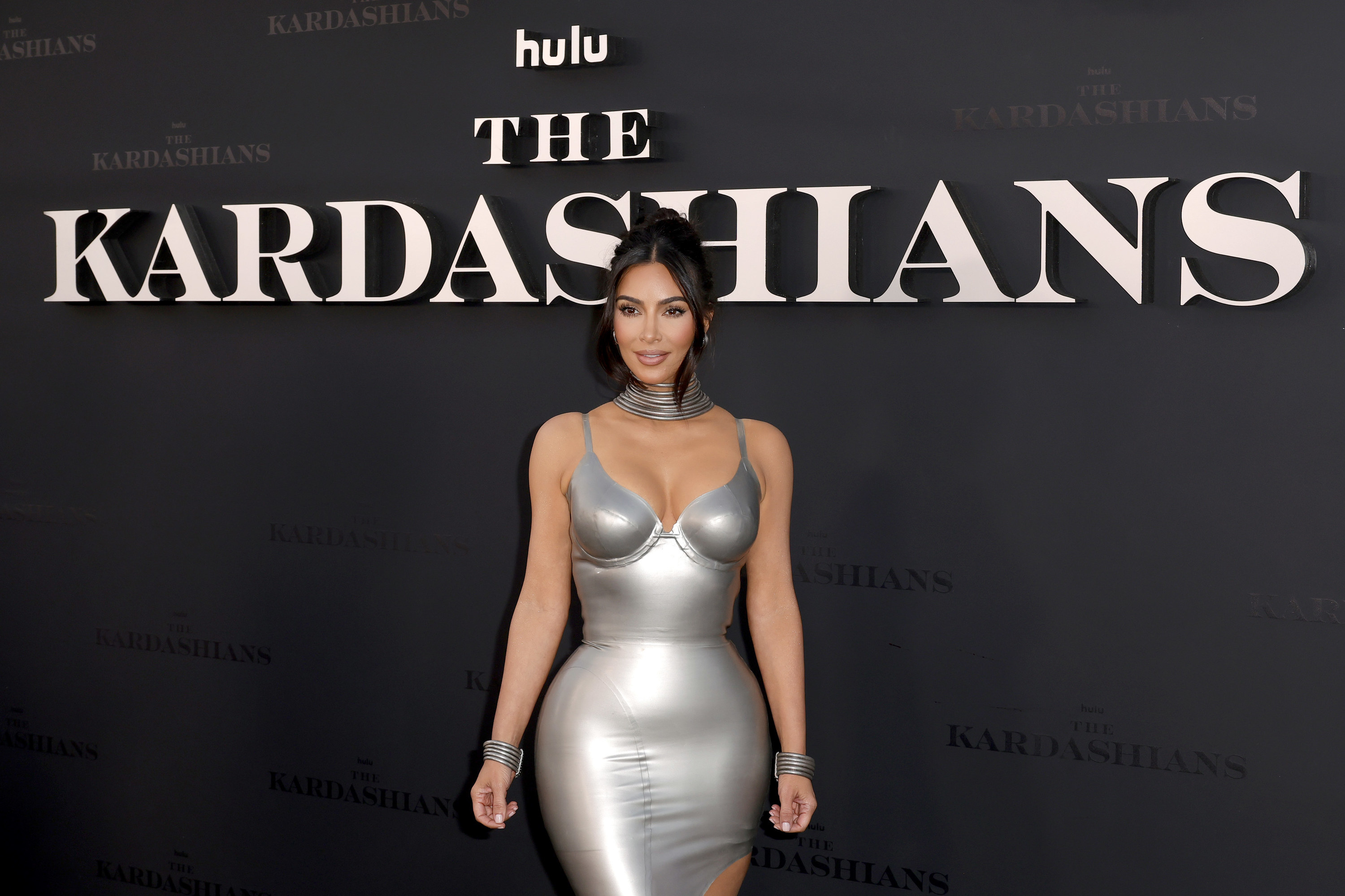 Still, she promised that viewers would find out exactly how their romance came to be in the series and teased that Pete could well appear in Season 2.
And Kim has followed through on both counts. Pete is a regular feature throughout the second half of Season 1 despite never appearing onscreen.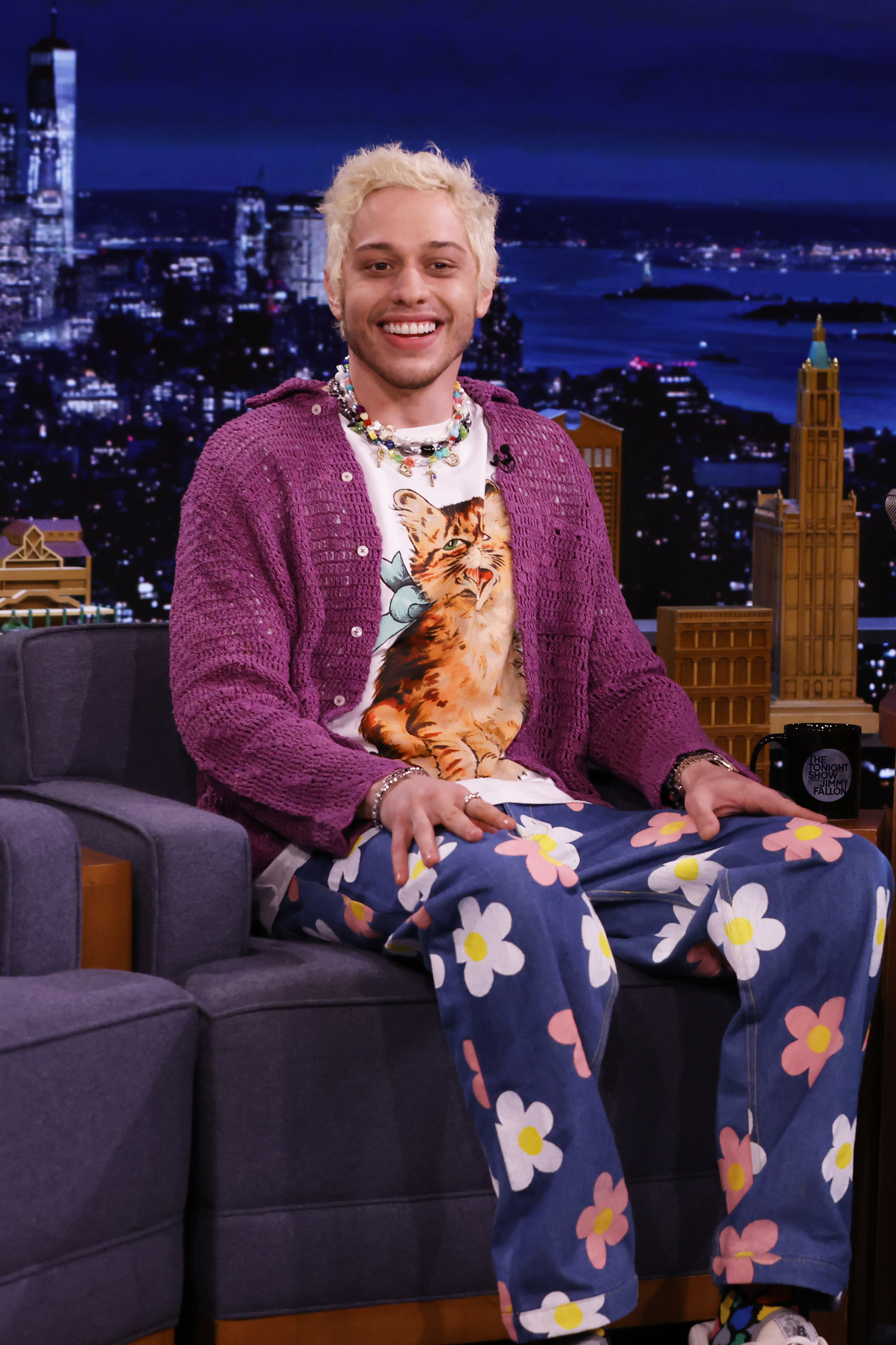 In the show, Kim speaks openly about her feelings for the comic as she shares intimate details about the romantic gestures that he'd made that focused on the small things.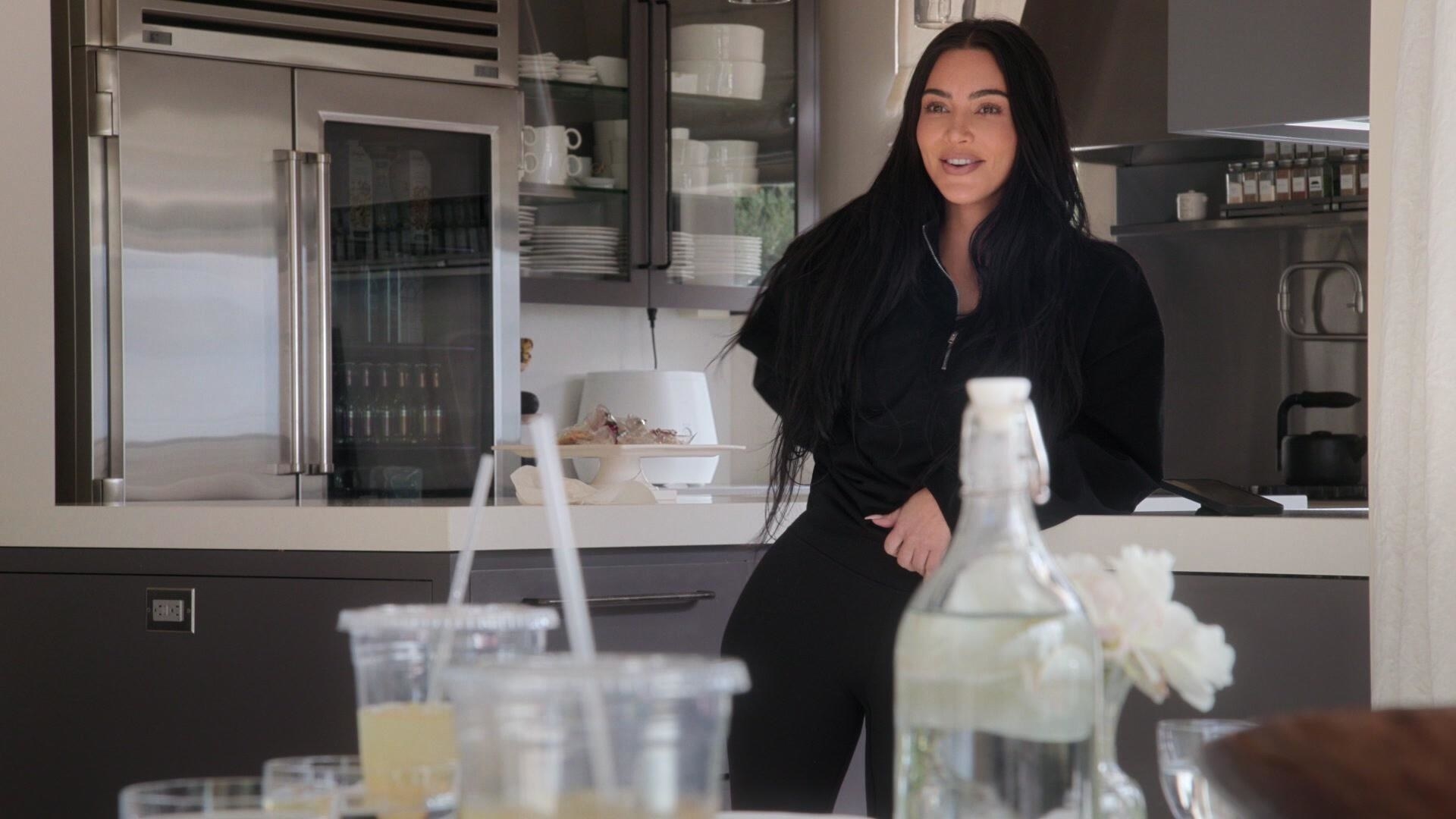 Kim's adoration for Pete was obvious to all who watched, and he also got the seal of approval from her friends and family as they spoke highly of him on camera. Scott Disick said he was "besties" with the SNL alum, and Khloé Kardashian lauded her sister's "fairy-tale" relationship.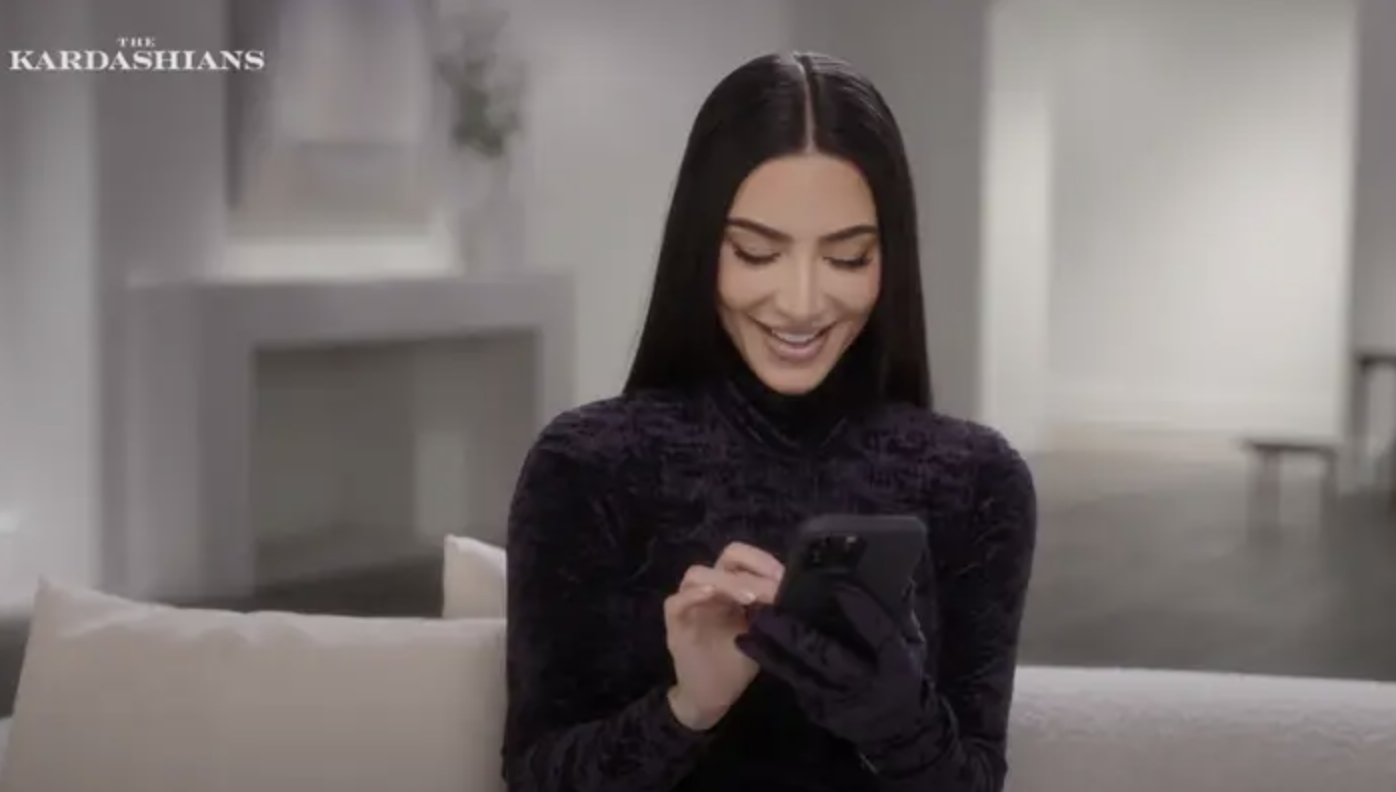 And in an entirely unprecedented turn of events, Pete ended up making a cameo during the Season 1 finale, speaking to Kim in a surprise post-credits scene.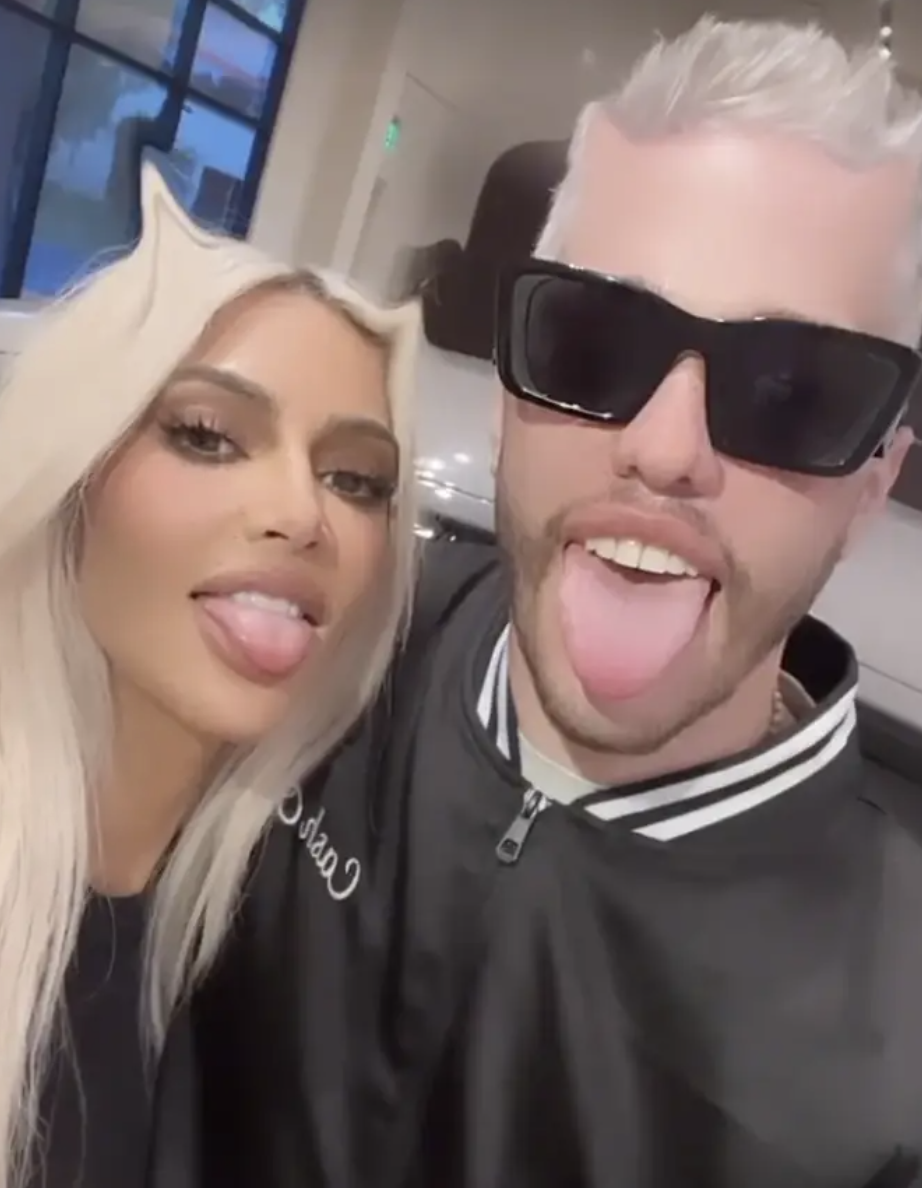 Fans who stuck around until after the credits were treated to an incredibly NSFW conversation between Kim and her beau, which was filmed as she shot one of her confessionals.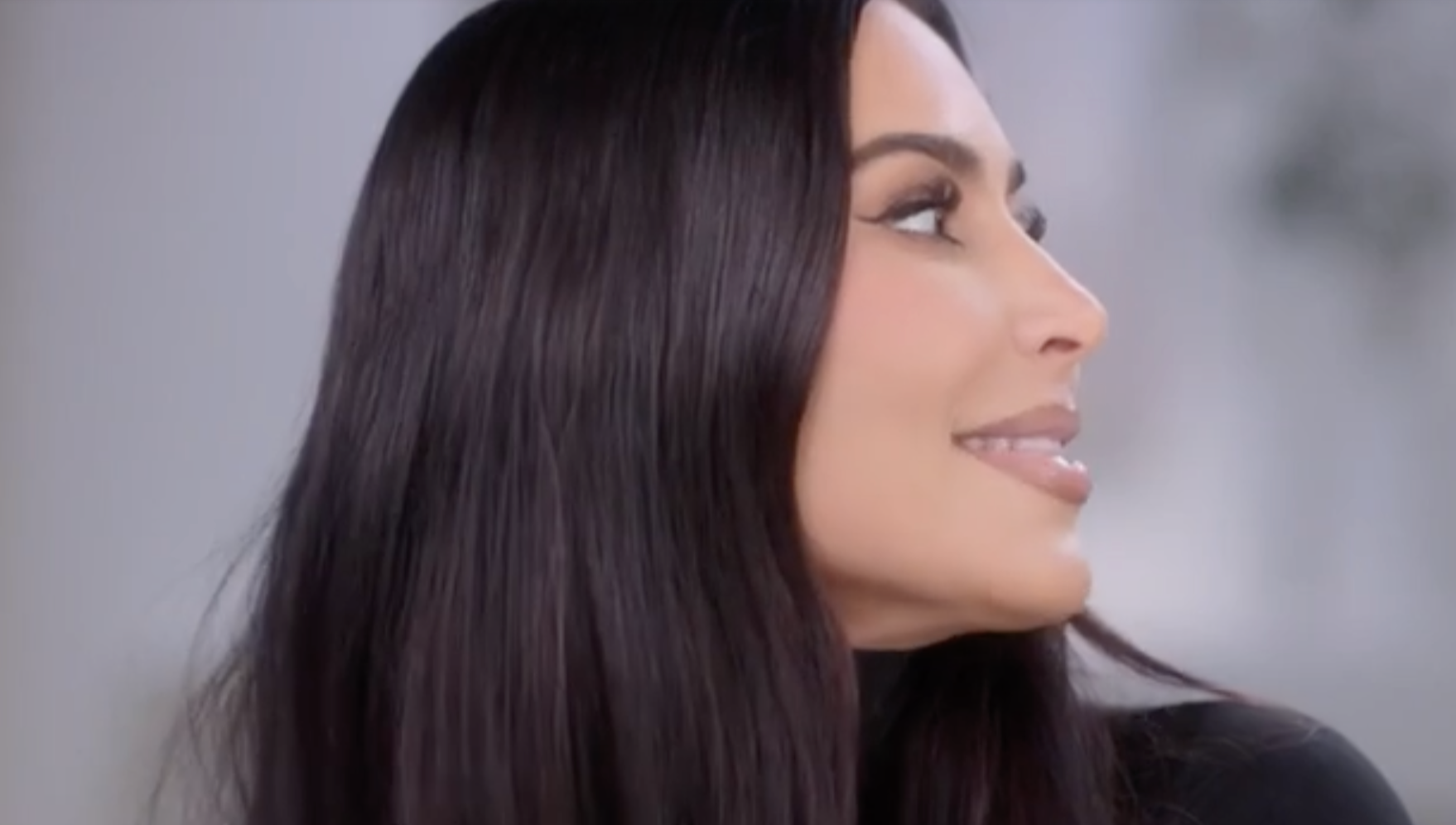 Pete remained off camera during the exchange, but his presence suggested that he was actually behind the scenes throughout the series.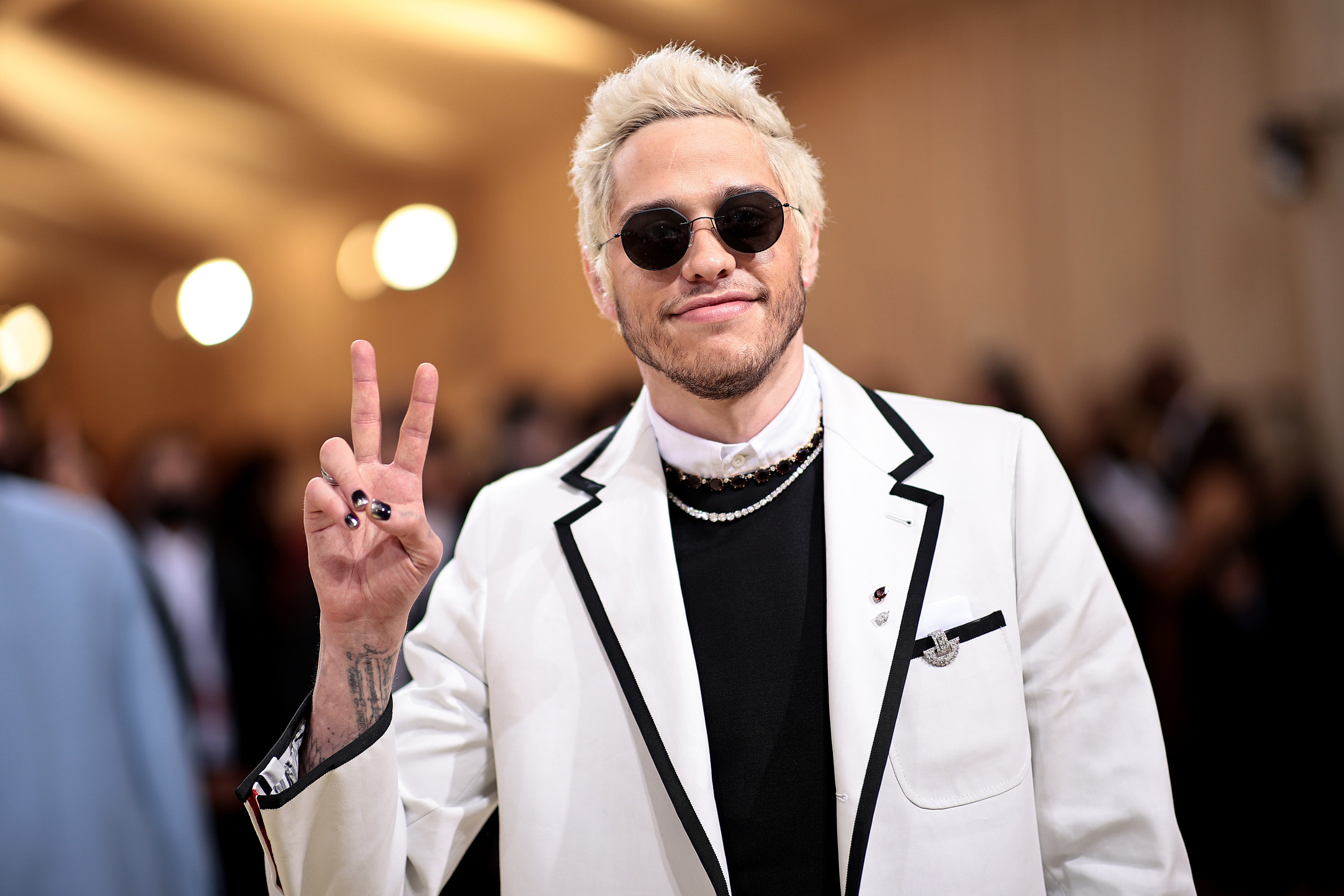 "Pete, come here, you have to meet Paxy. Paxy has worked with me as audio for 14 years from Keeping Up With the Kardashians," Kim says in the bonus clip. "She knows everything about me. She's probably seen my vagina."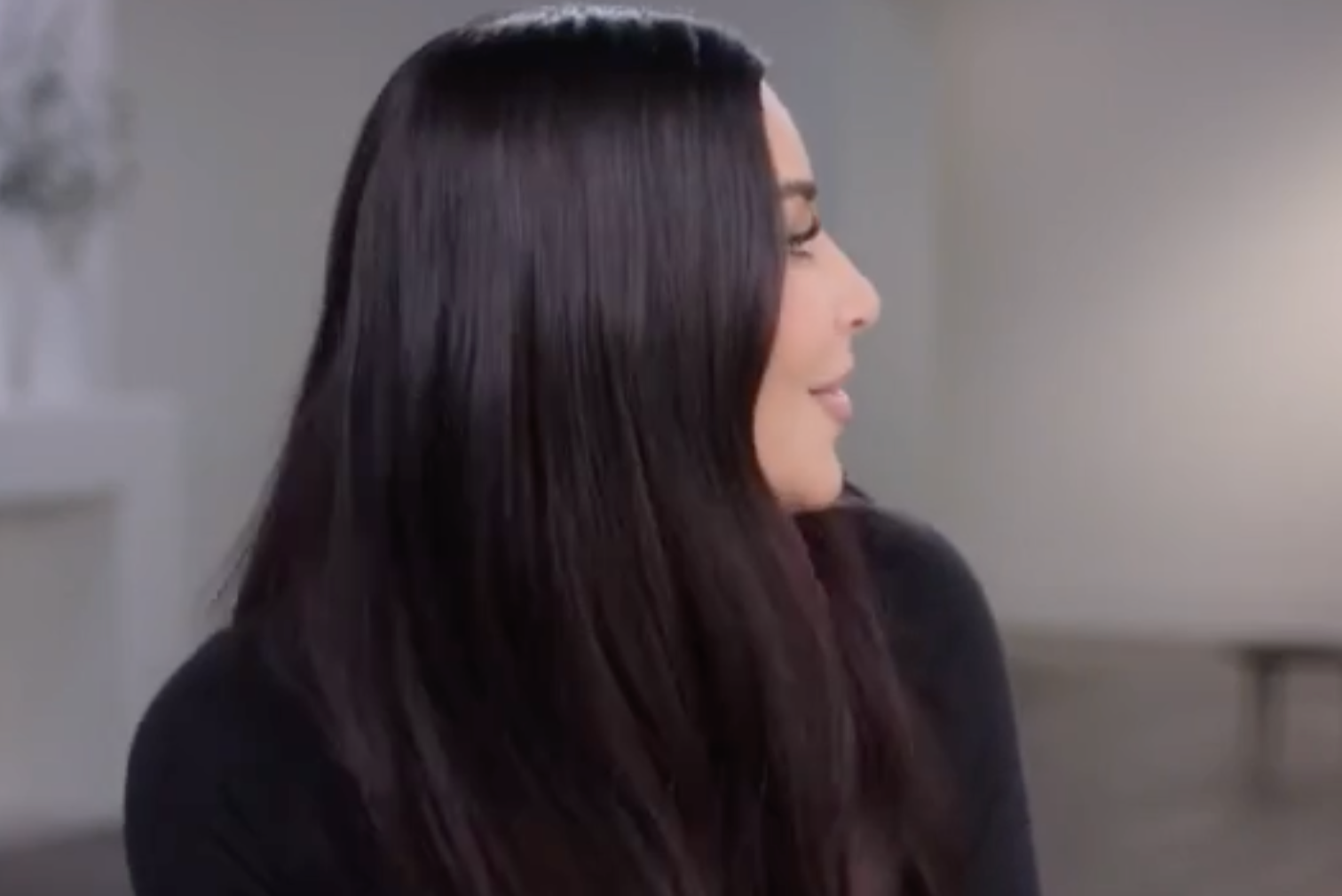 Pete then makes a cheeky reference to their sex life as he asks: "More than me?" to which bashful Kim giggles: "Not more than you, but she's probably seen it."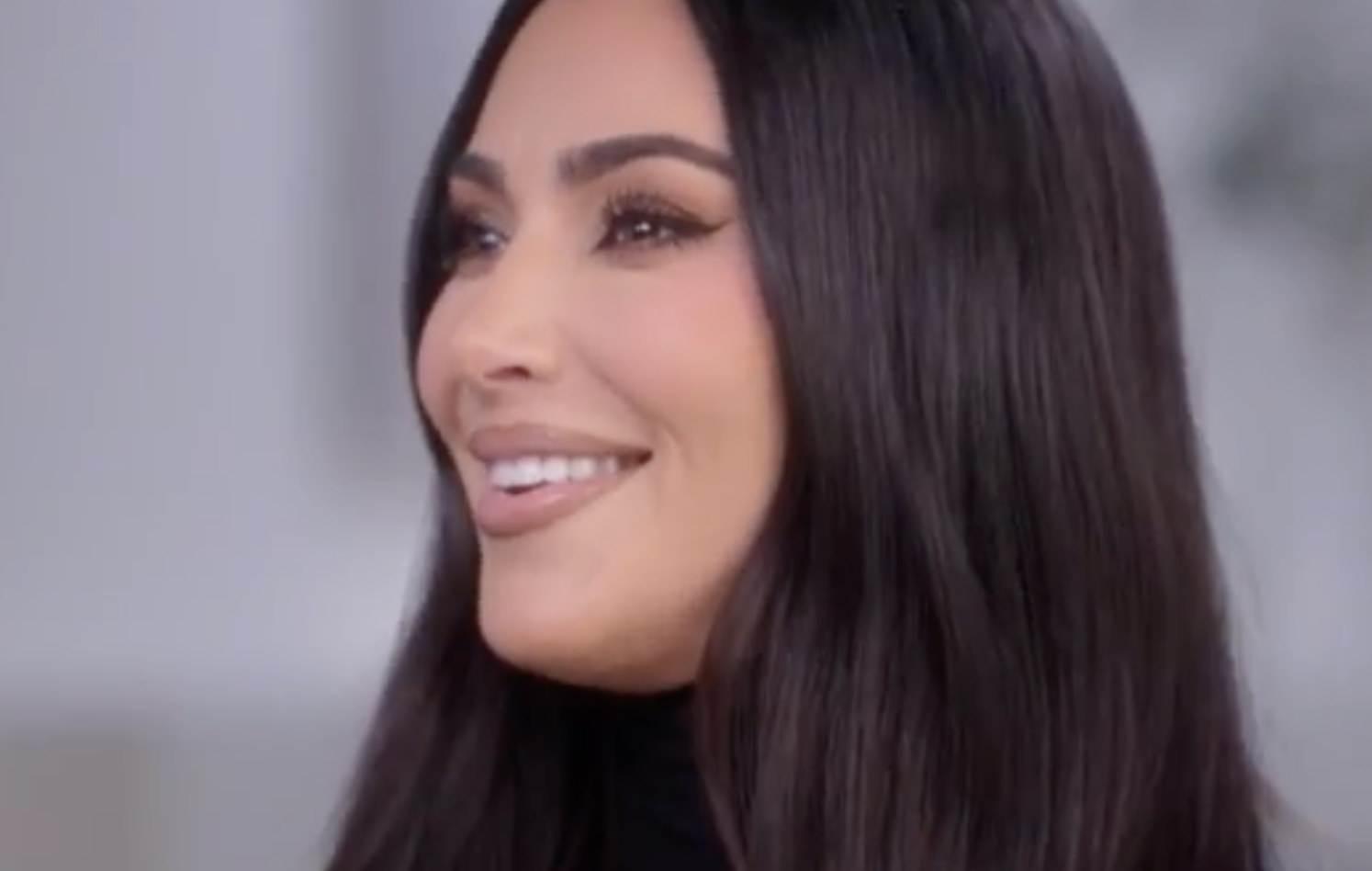 Viewers were delighted by the candid exchange and hoped that Pete would fully appear in the next season of the show.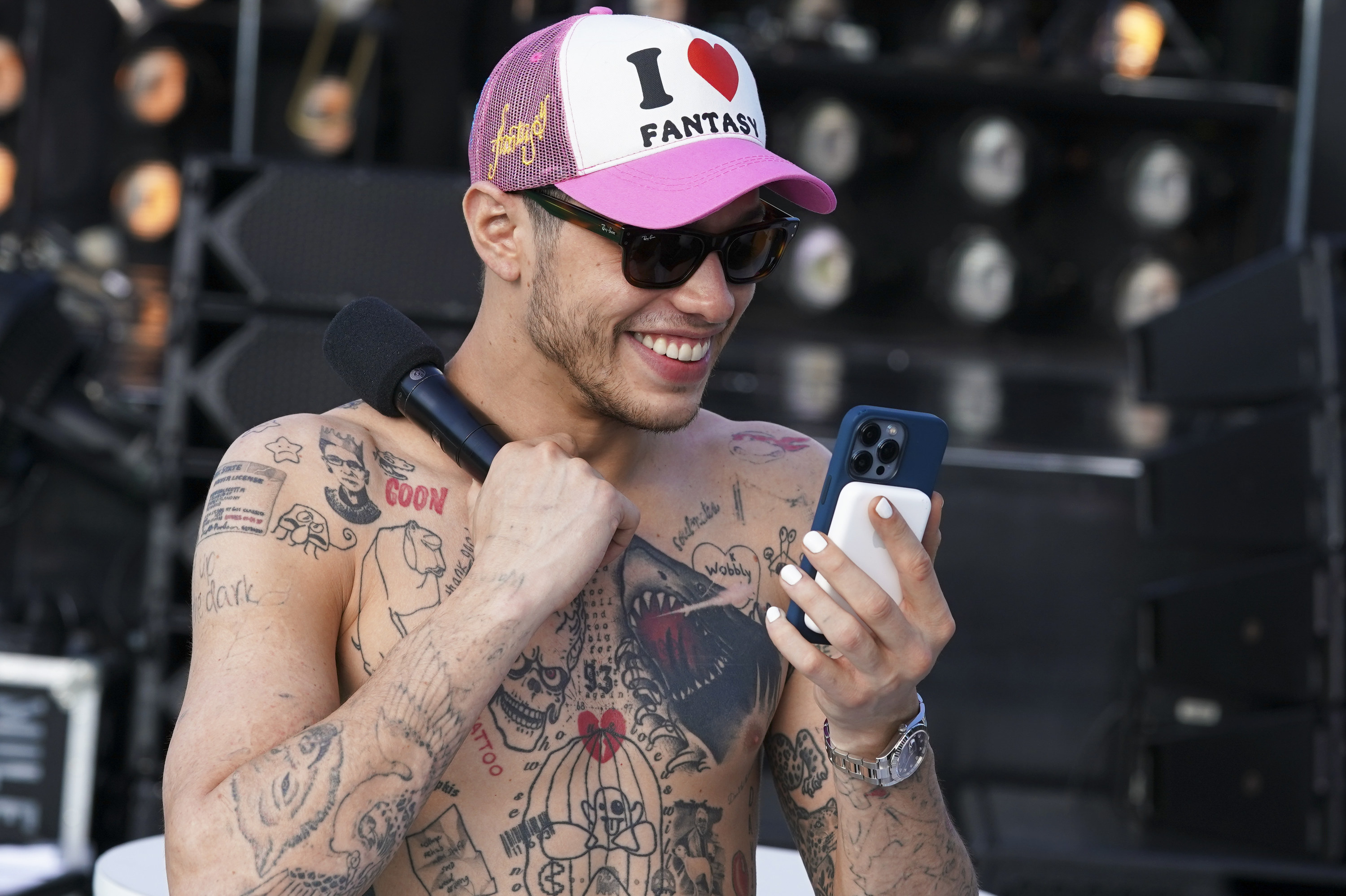 And judging by the Season 2 trailer released on Monday, they will actually get their wish; Pete makes his physical The Kardashians debut in the very last scene.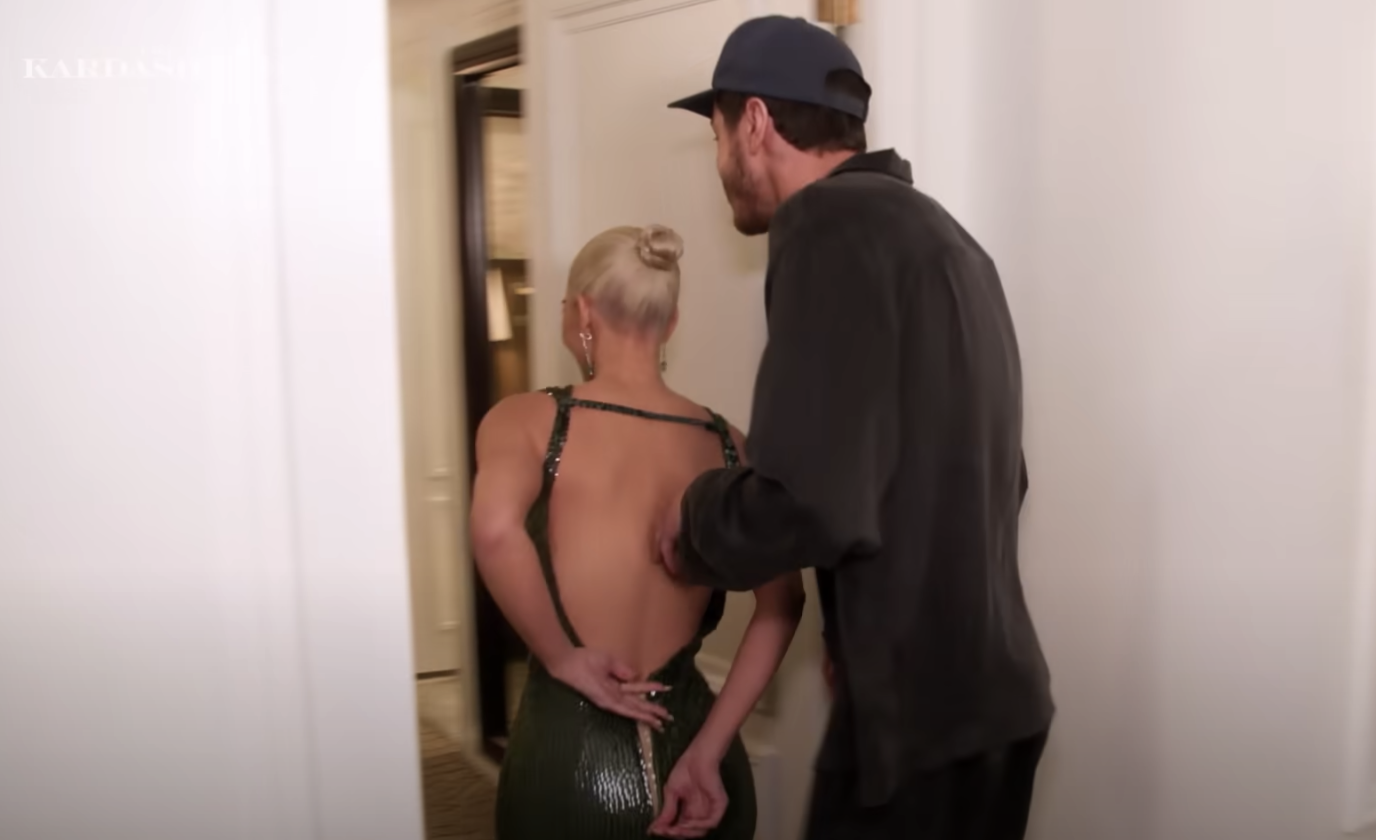 Earlier in the preview, Kim is positively beaming as she tells viewers: "Life is good, I have a new boyfriend now. I'm just having a really good time."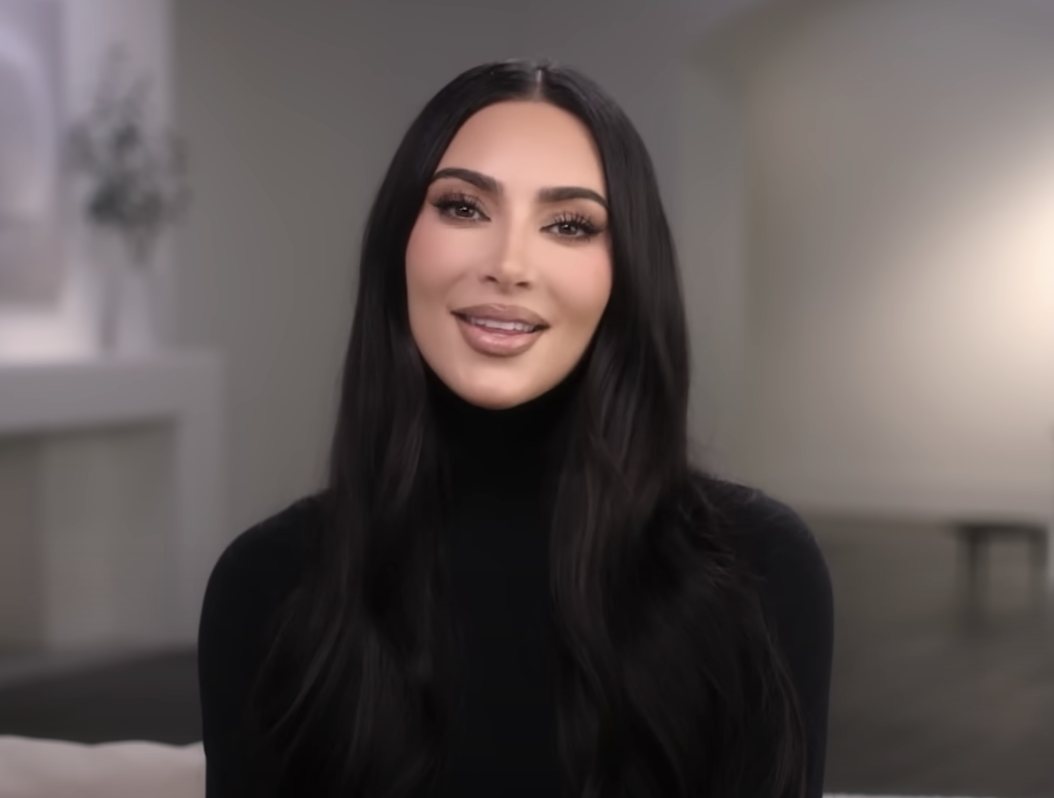 Later, Pete is on camera and mid-conversation with Kim's sister Khloé when she walks in and instigates another X-rated conversation with her man.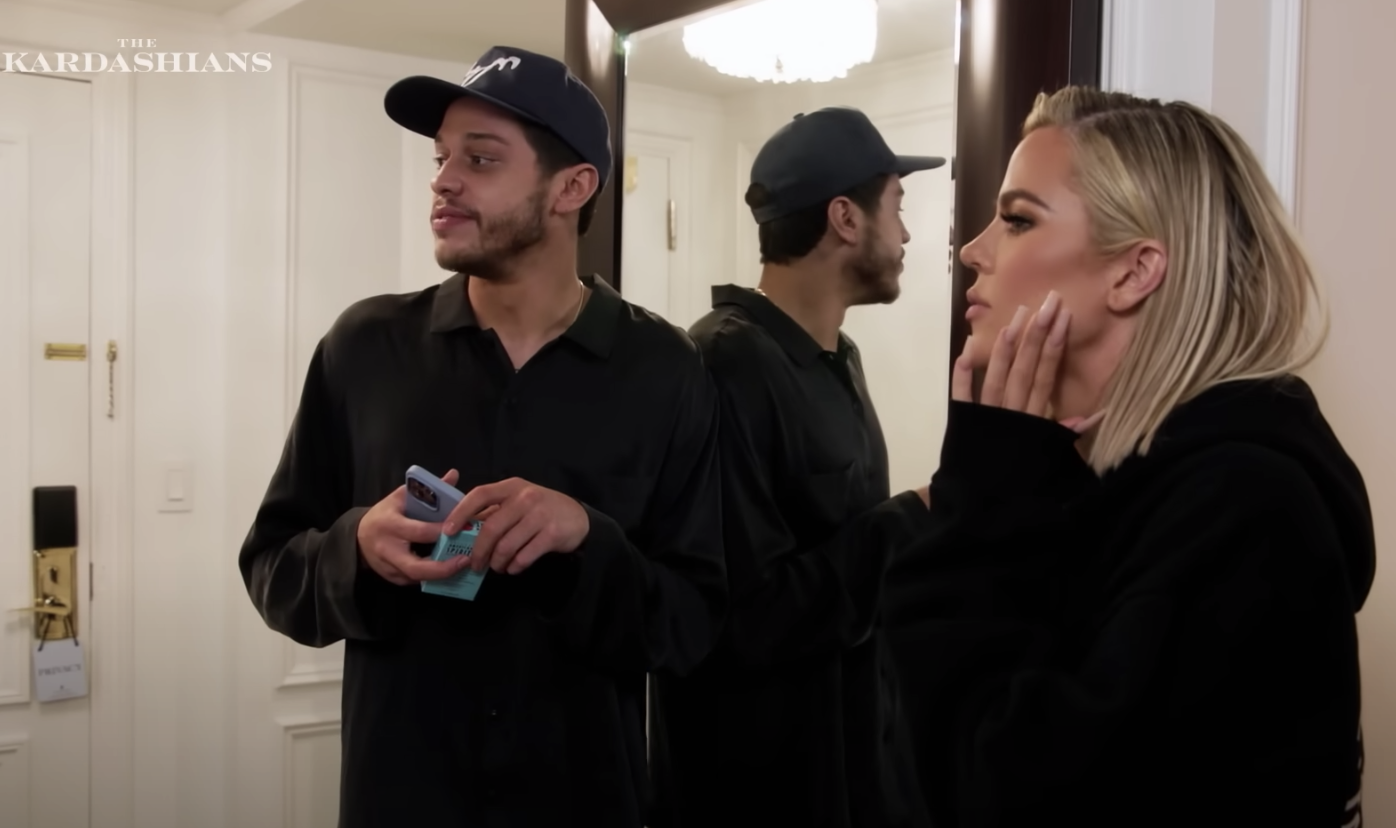 "Babe? Do you wanna shower with me real quick?" she asks. Understandably, Pete seems flustered and jokingly tosses what's in his hands to the ground as he runs after his girlfriend.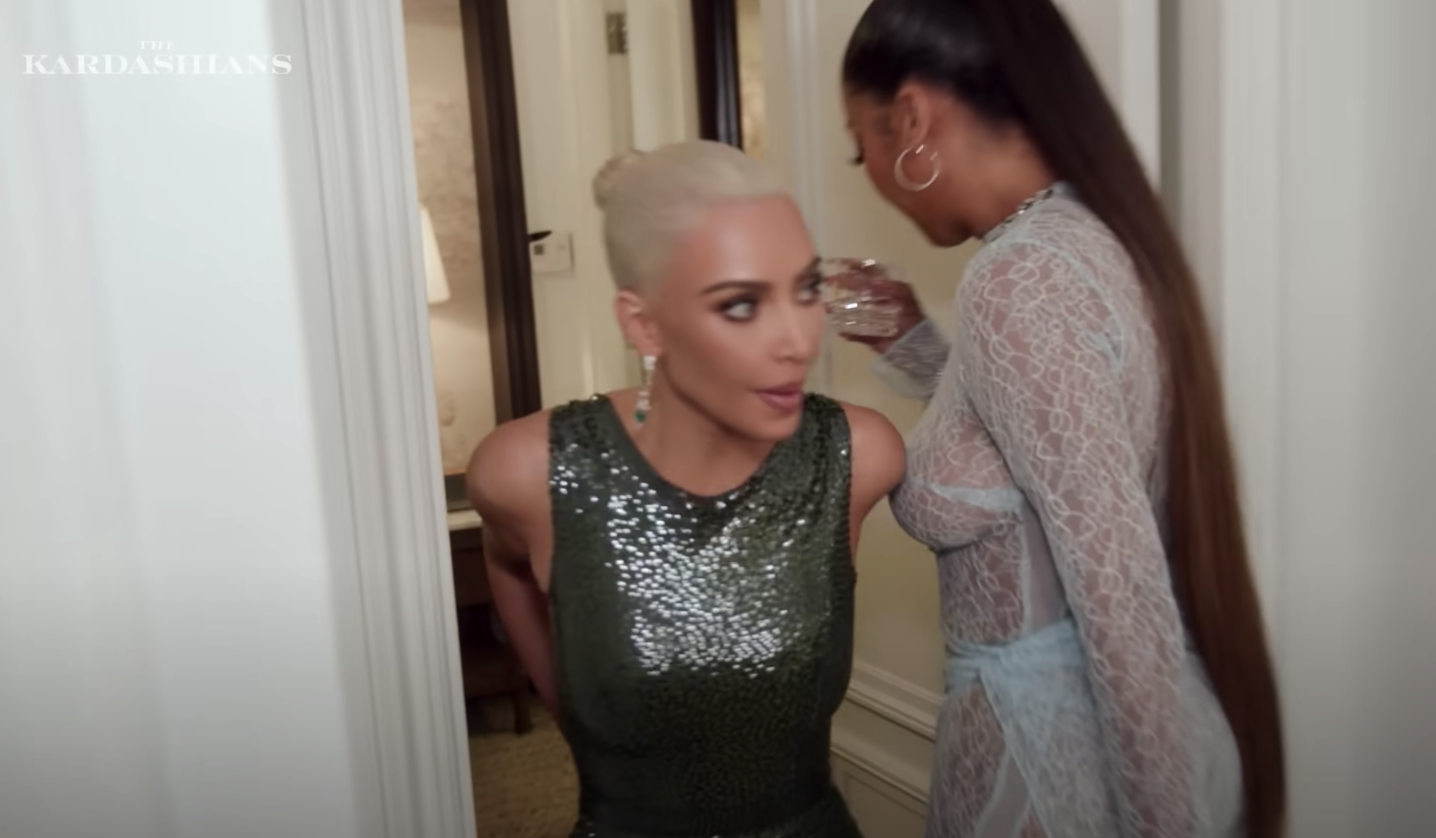 The seconds-long cameo was enough to whet the appetite of viewers, who promptly tweeted their reactions.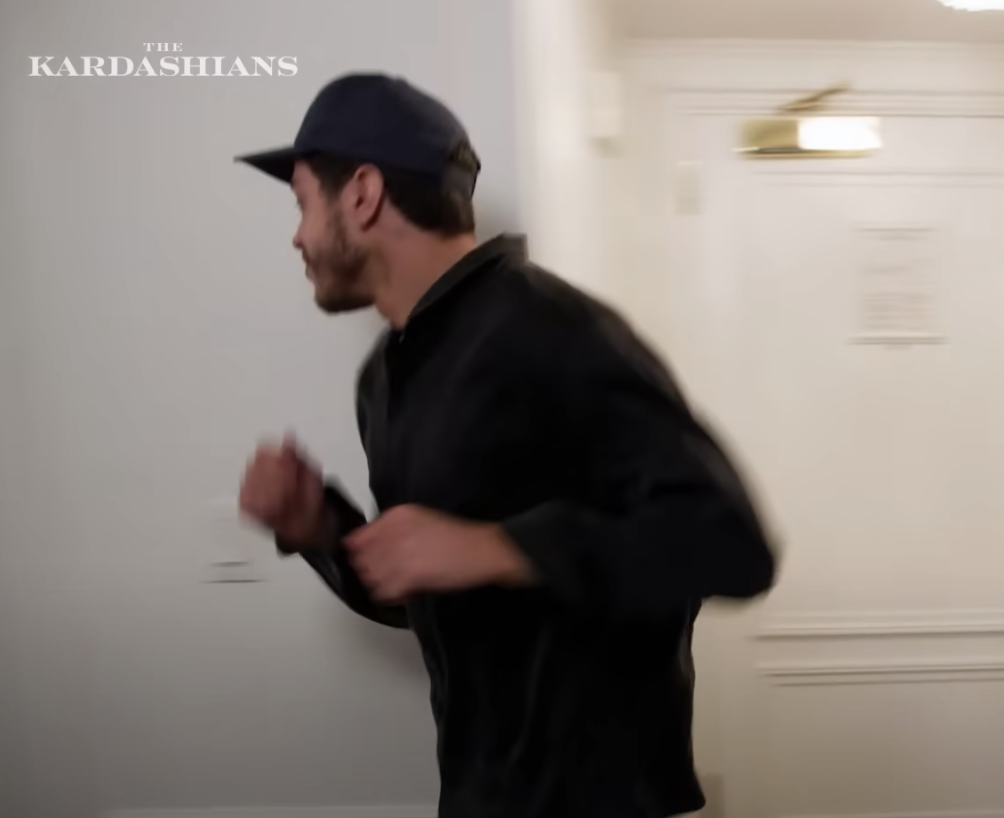 "Pete stole the whole preview!" one person wrote. While another added: "I love that we get to see Pete now!!"
But the trailer wasn't the only Kete Kontent that Kim had up her sleeve yesterday; the star posted a selection of PDA-heavy photos to Instagram shortly after the preview dropped.
The first photo in the carousel shows Pete sporting a new mustache as he poses next to Kim for a selfie.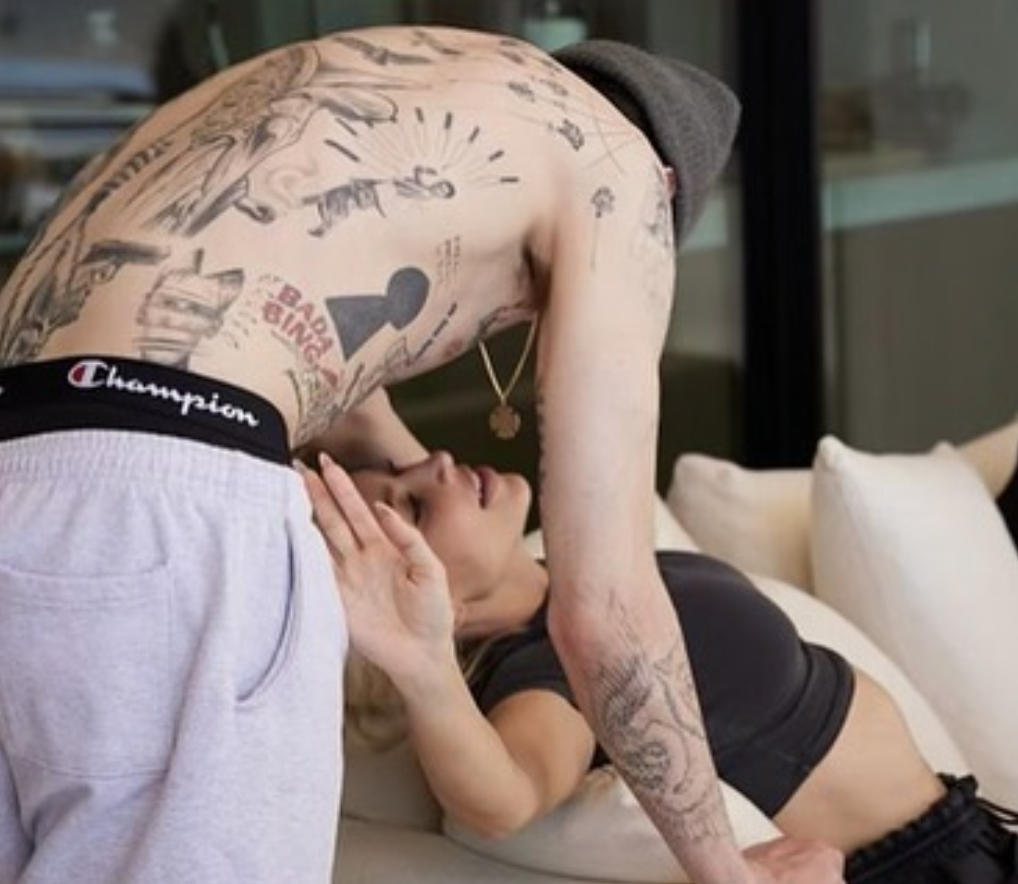 In the subsequent pics, the couple can be seen hanging out around a swimming pool, and at one point Pete leans over Kim for a kiss. There are also two snaps of Kim resting her bare feet on his torso.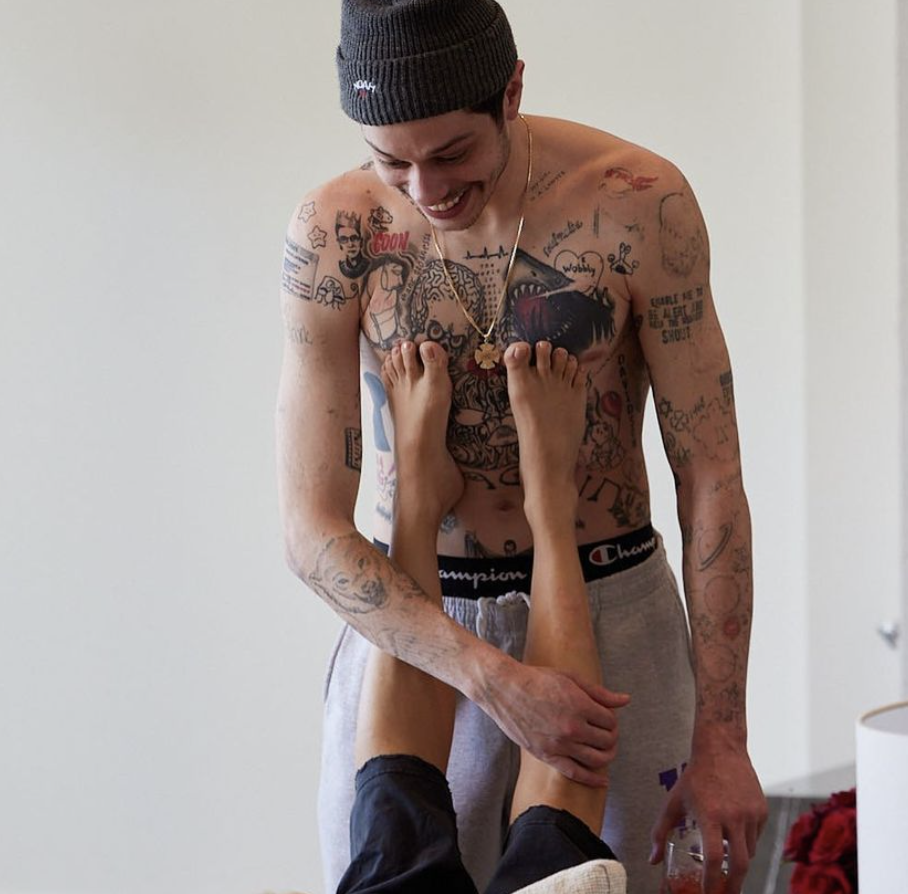 Khloé couldn't resist roasting her big sister for the photos, commenting on the post: "Do you guys have a foot fetish too? 😳"
This is an apparent reference to Kourtney Kardashian and her husband Travis Barker, who are also known for regularly posting foot pictures.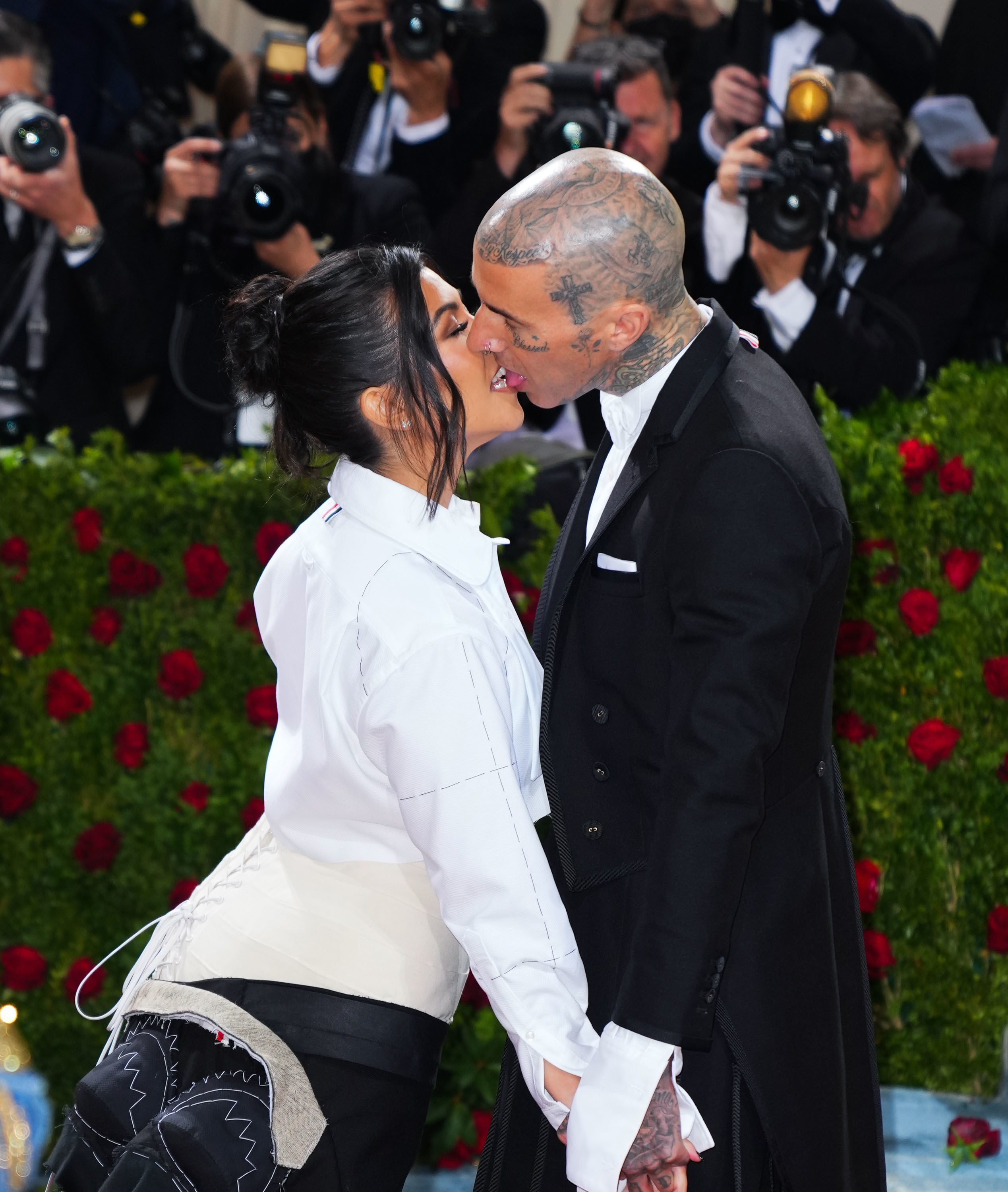 Meanwhile, Pete is topless in all of the photos, and Kim's eagle-eyed followers soon noticed a new tattoo tribute to her on his collarbone.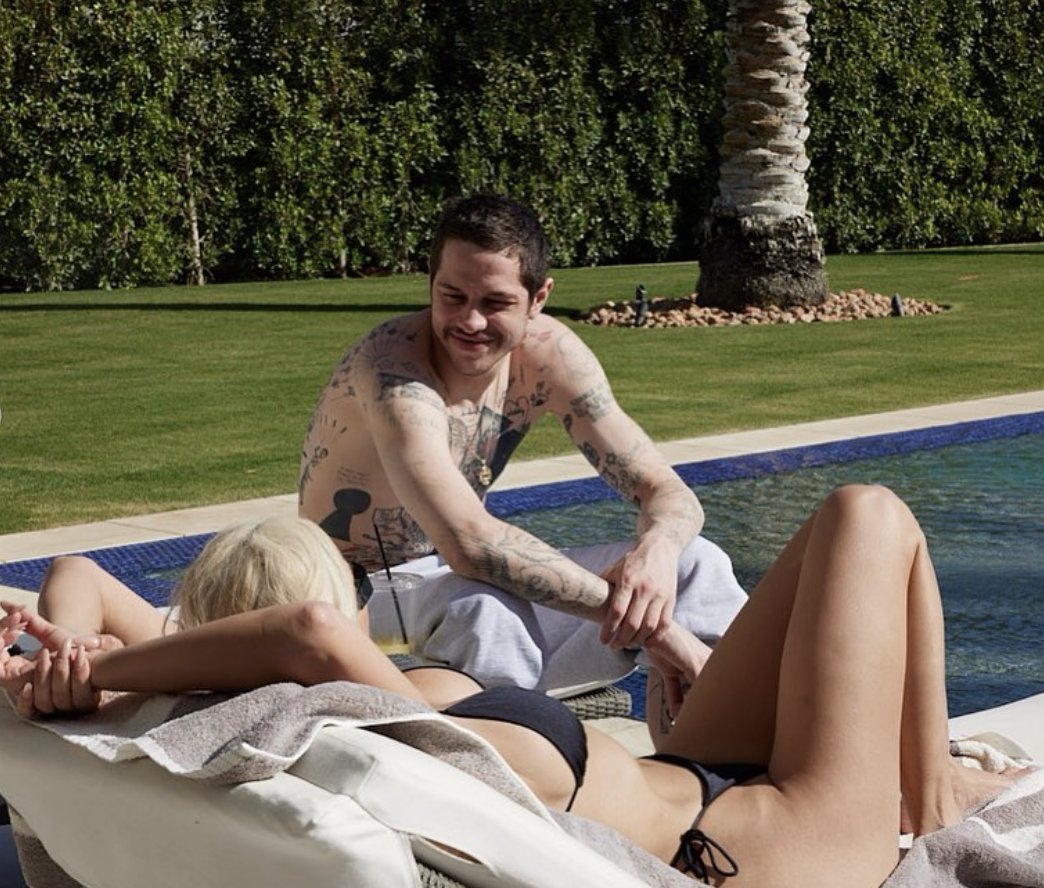 Back in March, Kim admitted on The Ellen DeGeneres Show that Pete already had "a few" inkings for her on his body, including one that reads "My girl's a lawyer."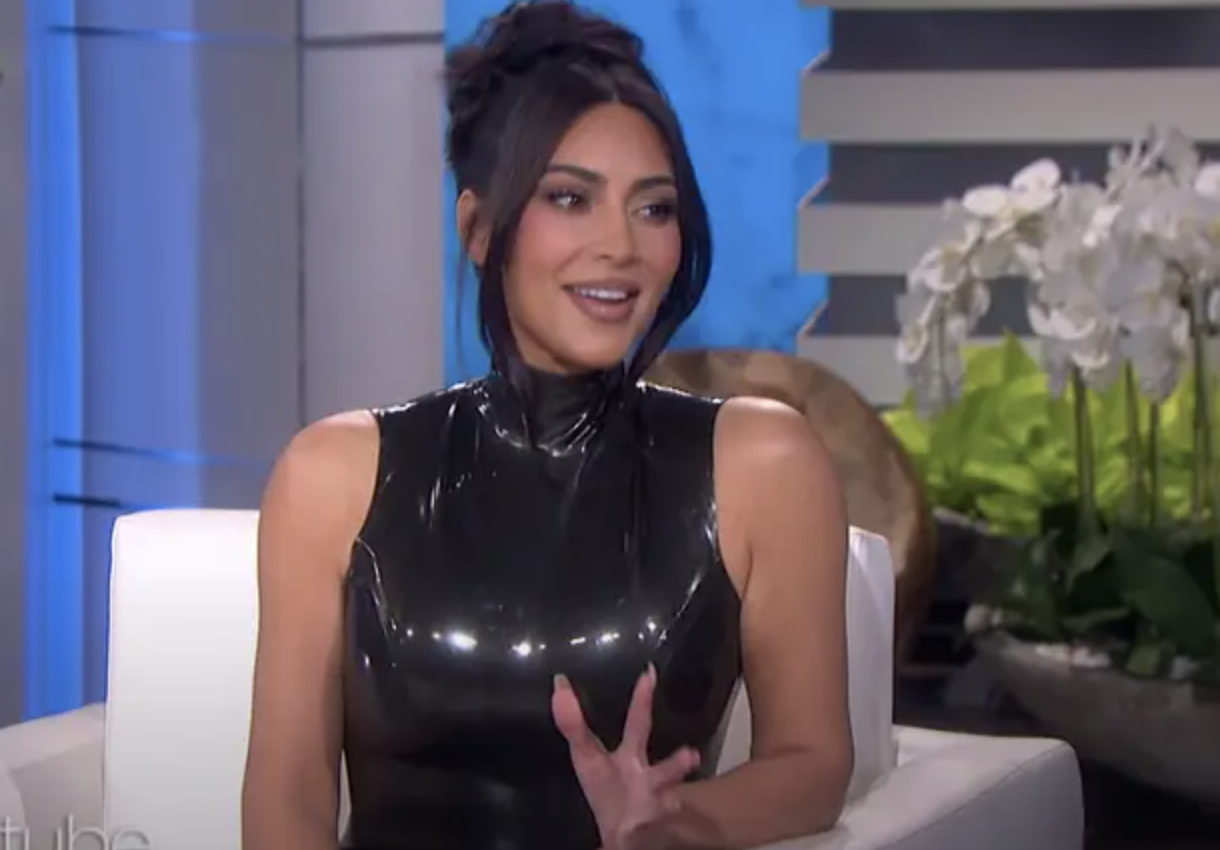 She also said that he had a "branding" of her name that he would not be able to get removed. Shortly afterward, people noticed that Pete appeared to have her children's initials tattooed onto him.
They spotted "KNSCP" on his neck, which they interpreted to stand for Kim and her kids, North, Saint, Chicago, and Psalm.
In the newest photos, just underneath the initials, "jasmine [infinity symbol] aladdin" is visible in a delicate script font — an obvious reference to the Aladdin-inspired sketch Pete and Kim shot for Saturday Night Live, which marked their first meeting and their first kiss.
The sketch is so important to their relationship that Kim previously revealed that for Valentine's Day Pete gifted her the rug, outfits, and genie lamp used on the show, making his new tattoo all the more poignant.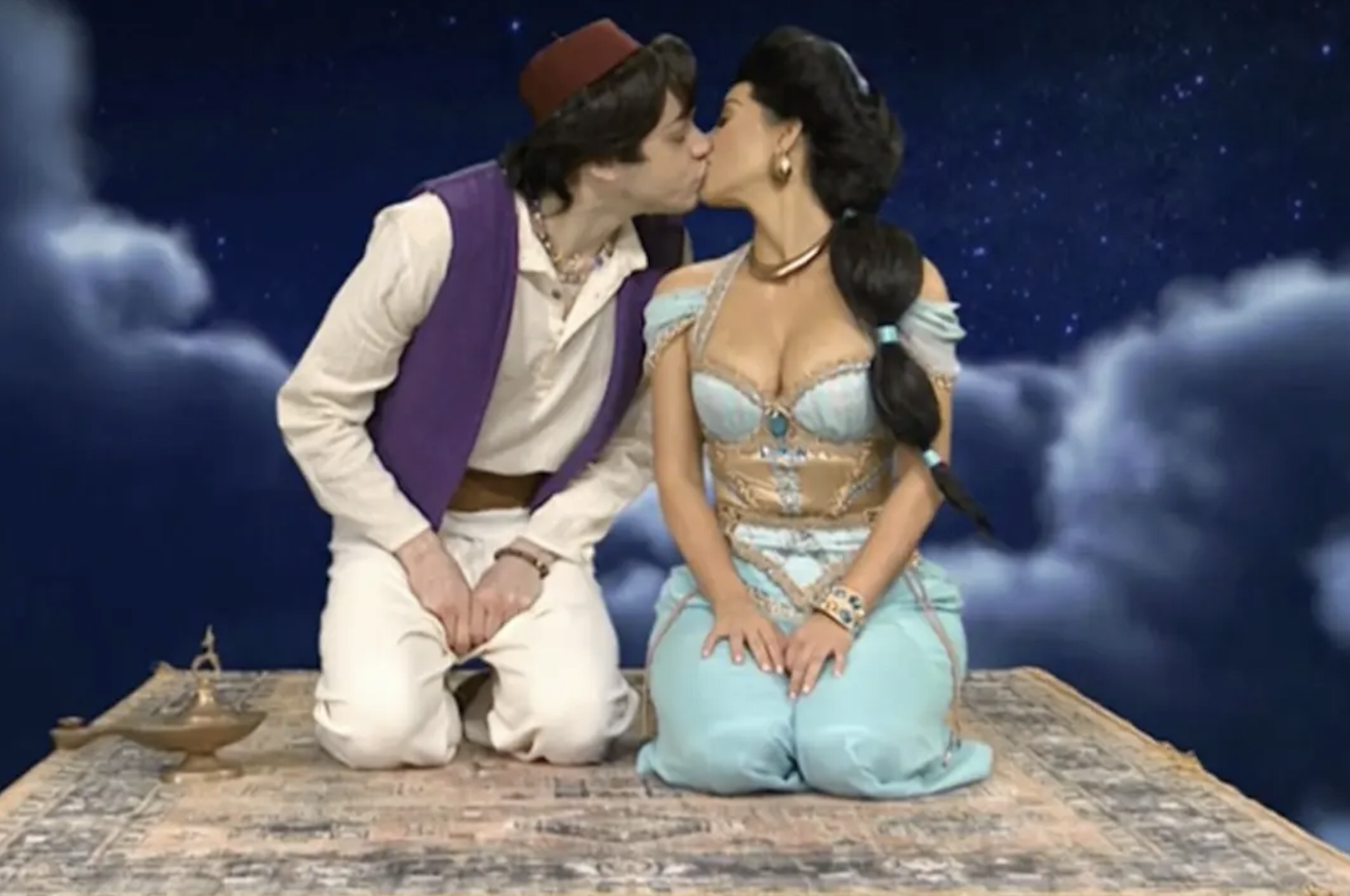 And with their one-year anniversary fast approaching, who knows how Pete will ever manage to beat that.