It has now been almost nine months since Kim Kardashian started dating Pete Davidson, her first boyfriend since the breakdown of her relationship with Kanye West.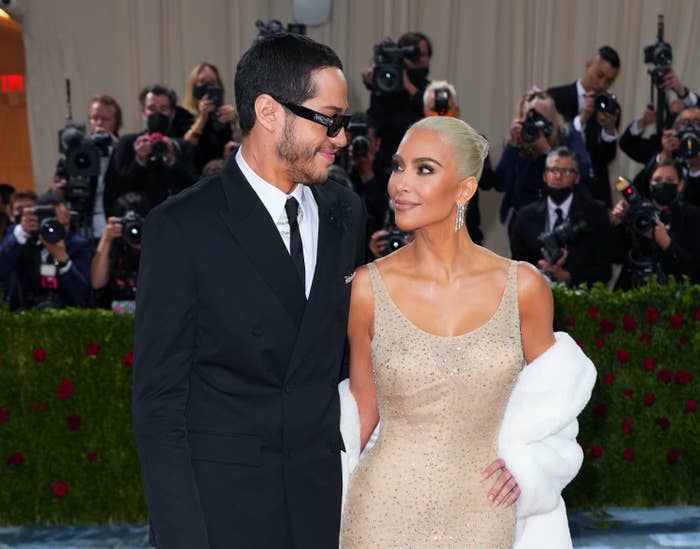 The pair famously kept their romance incredibly low-key to begin with, with news of their pairing only spreading via sightings of them out and about in budget restaurants and discount outlet malls.
In fact, Kim didn't even publicly mention Pete until early this year, and they finally went Instagram official in March.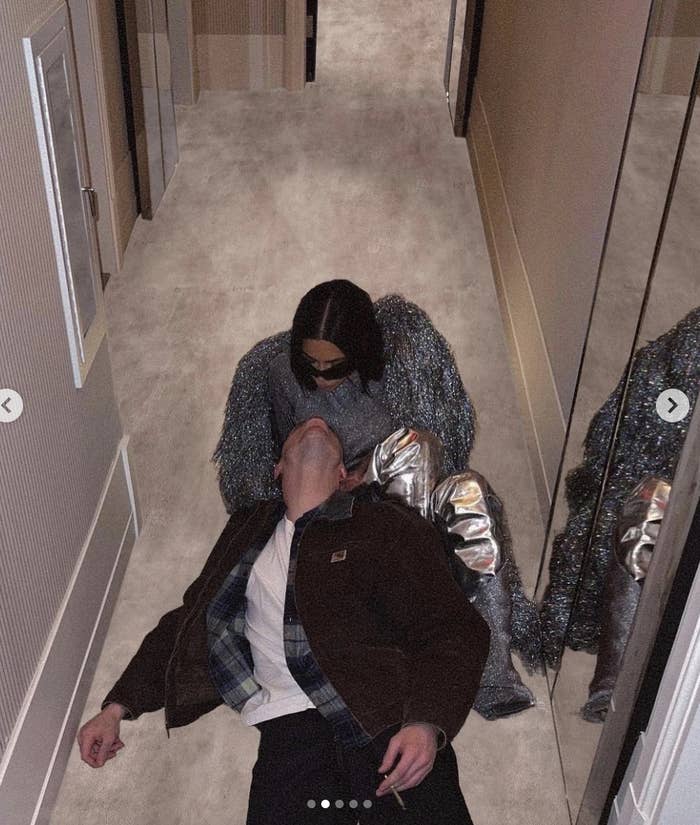 Since then, they have made their red carpet debut and attended the Met Gala together last month, with Pete's appearances on Kim's social media page also becoming more and more frequent.
And she also opened up about speaking with a therapist about when to introduce Pete to her four children, revealing that this was done after they'd been together for six months.
As their relationship continues to go from strength to strength, there has been a notable increase in the amount that the couple are pictured together by the paparazzi.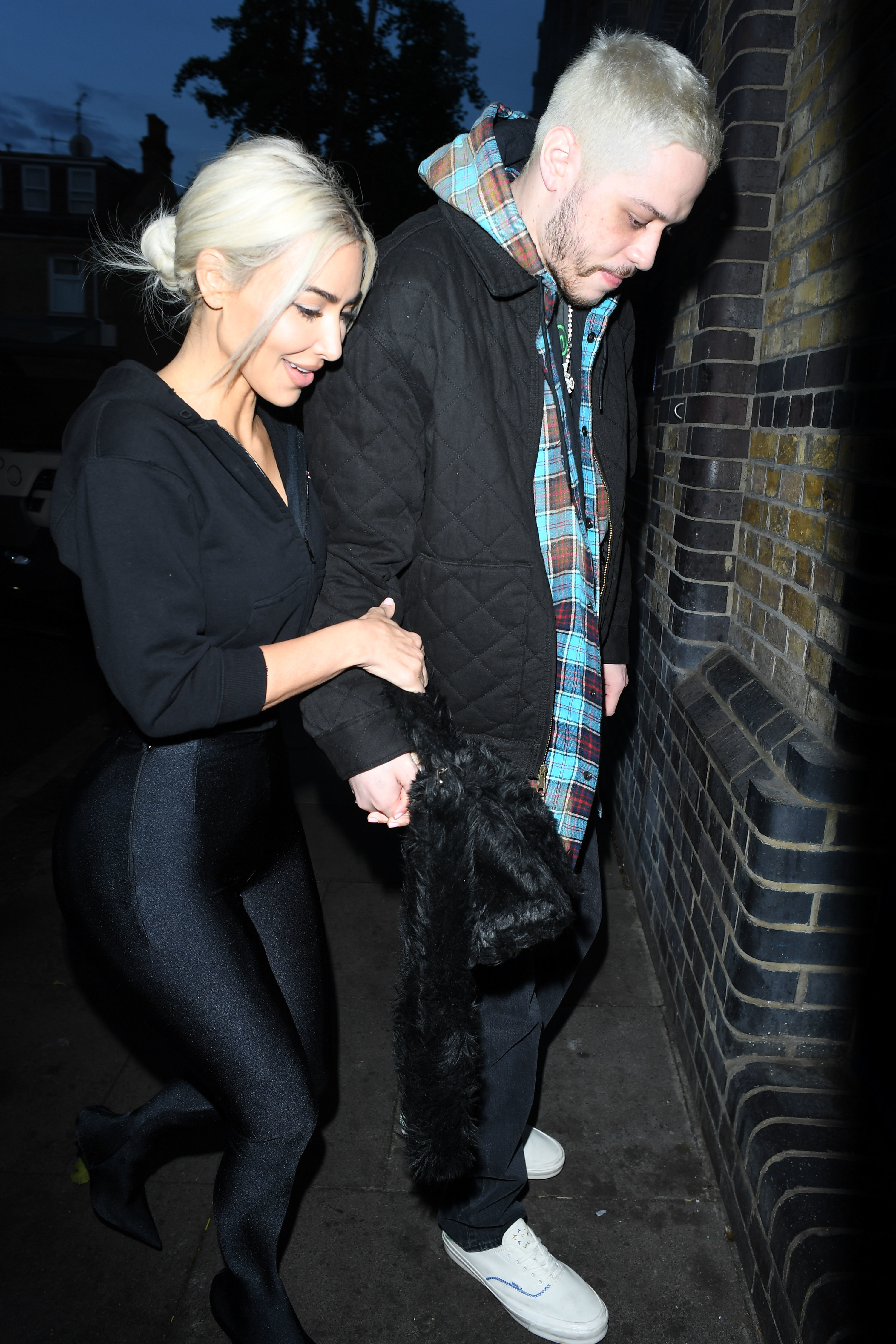 Last month, the two were photographed laughing and holding hands as they walked around Los Angeles together and showed off their new matching peroxide hairdos.
Kim looked sensational in a black dress paired with thigh-high neon green boots, and Pete kept it casual in a black bomber jacket and pants.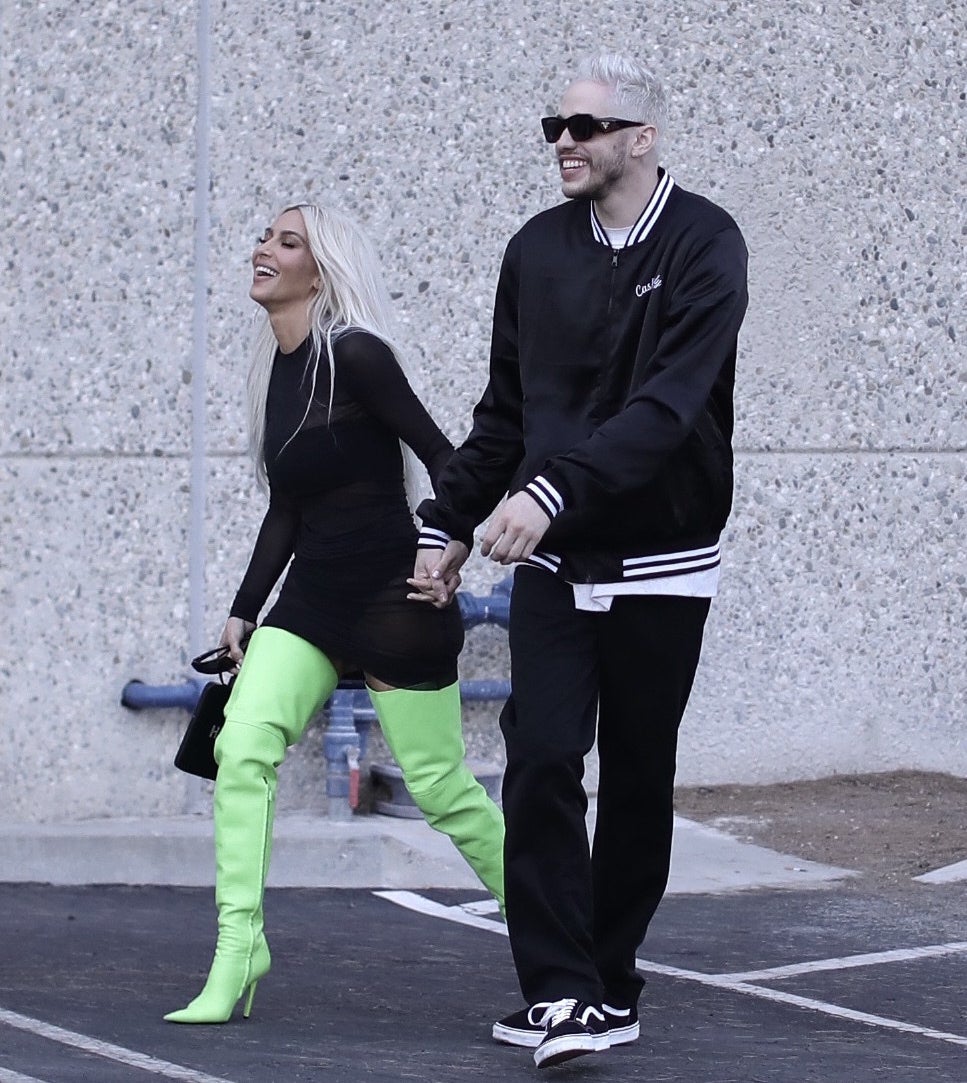 However, the photos felt all too familiar for some people, and it has now been pointed out that the pap pics bear a striking similarity to ones of Pete with his ex-girlfriend Ariana Grande, which were taken in August 2018.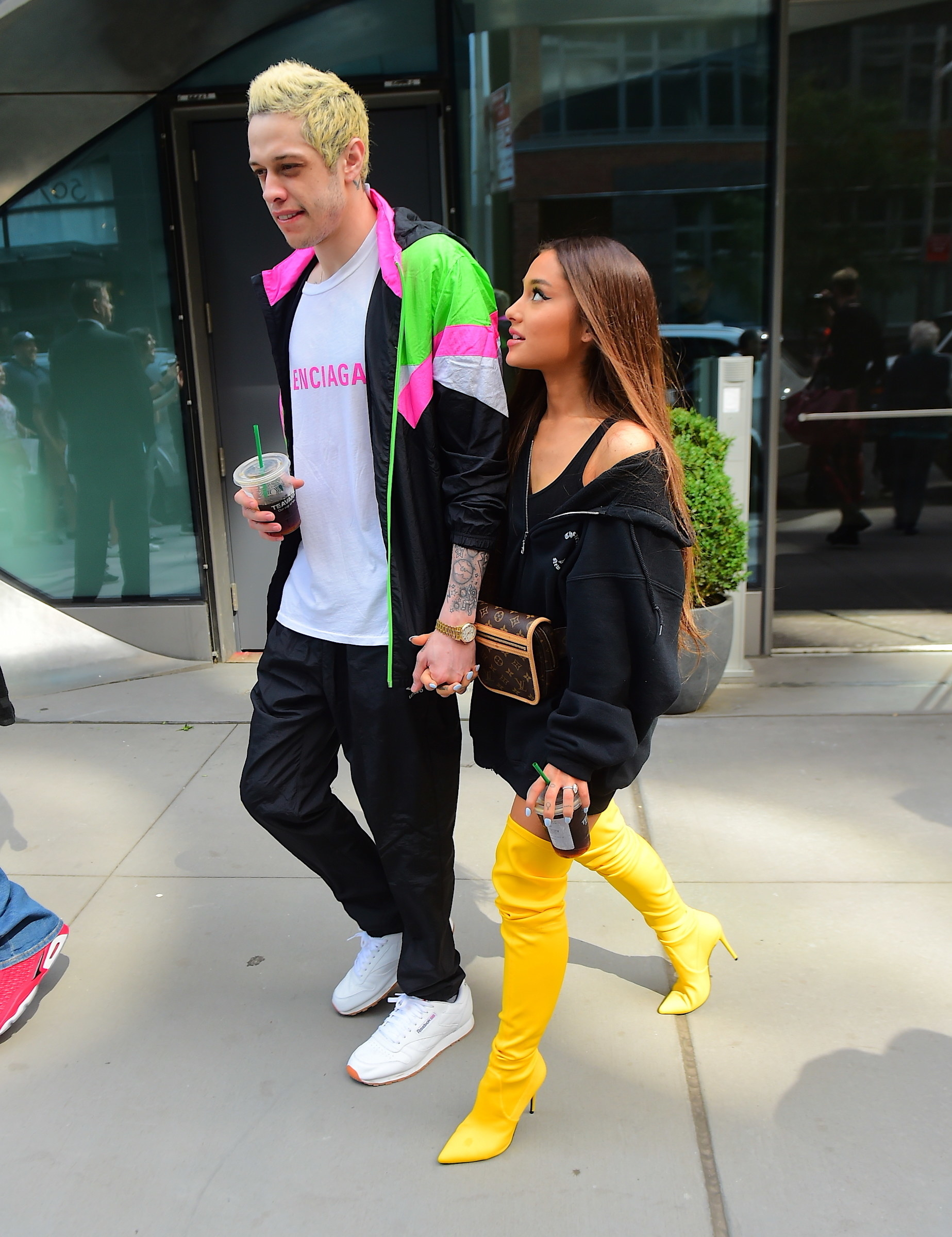 The resurfaced photos show Ariana dressed almost exactly like Kim, in a black dress, long sleeves, and neon thigh-high boots — but instead of green, hers are yellow.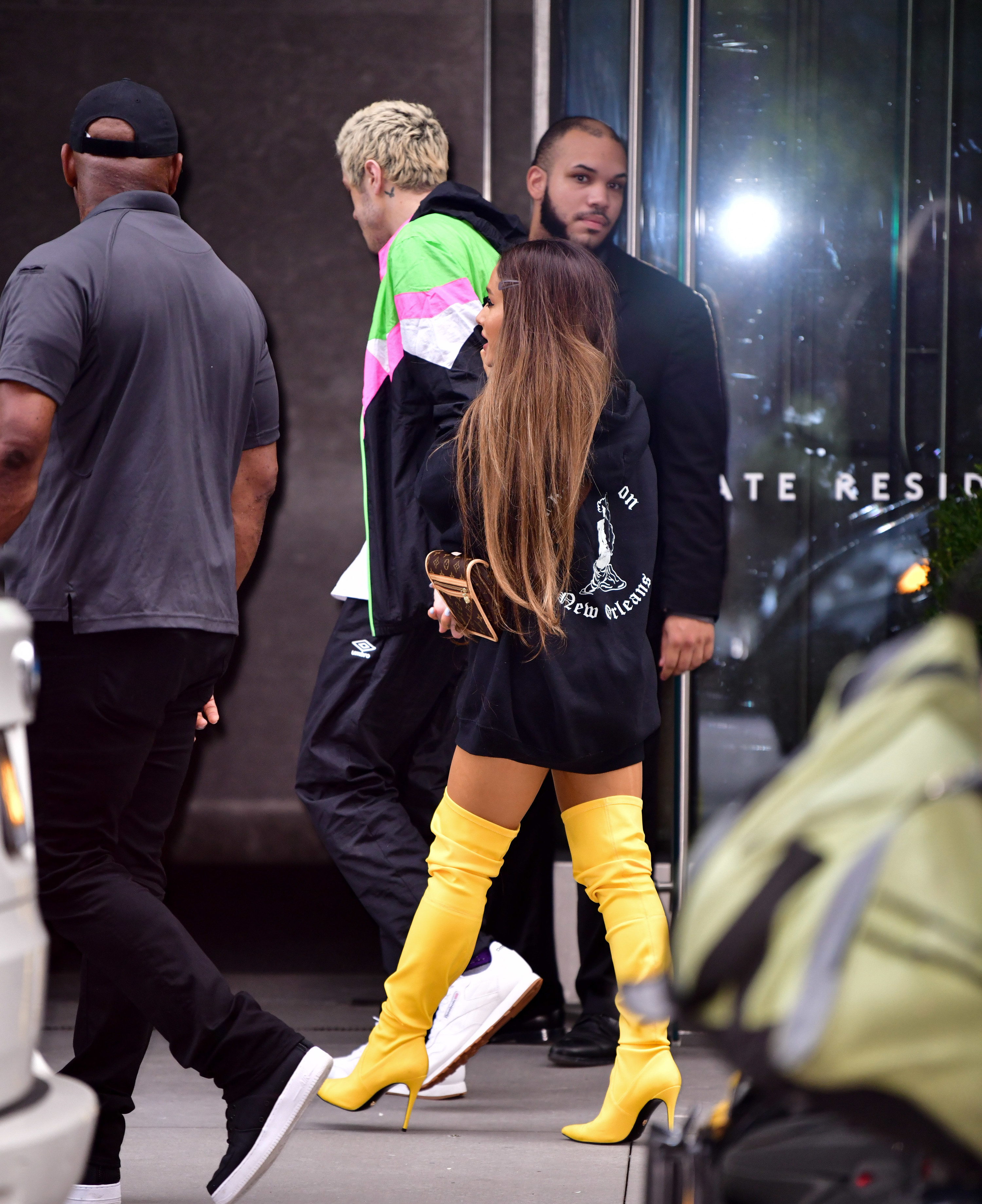 Adding to the resemblance, this is a rare photograph of Ariana without her trademark ponytail, and her hair is loose and long around her shoulders like Kim's.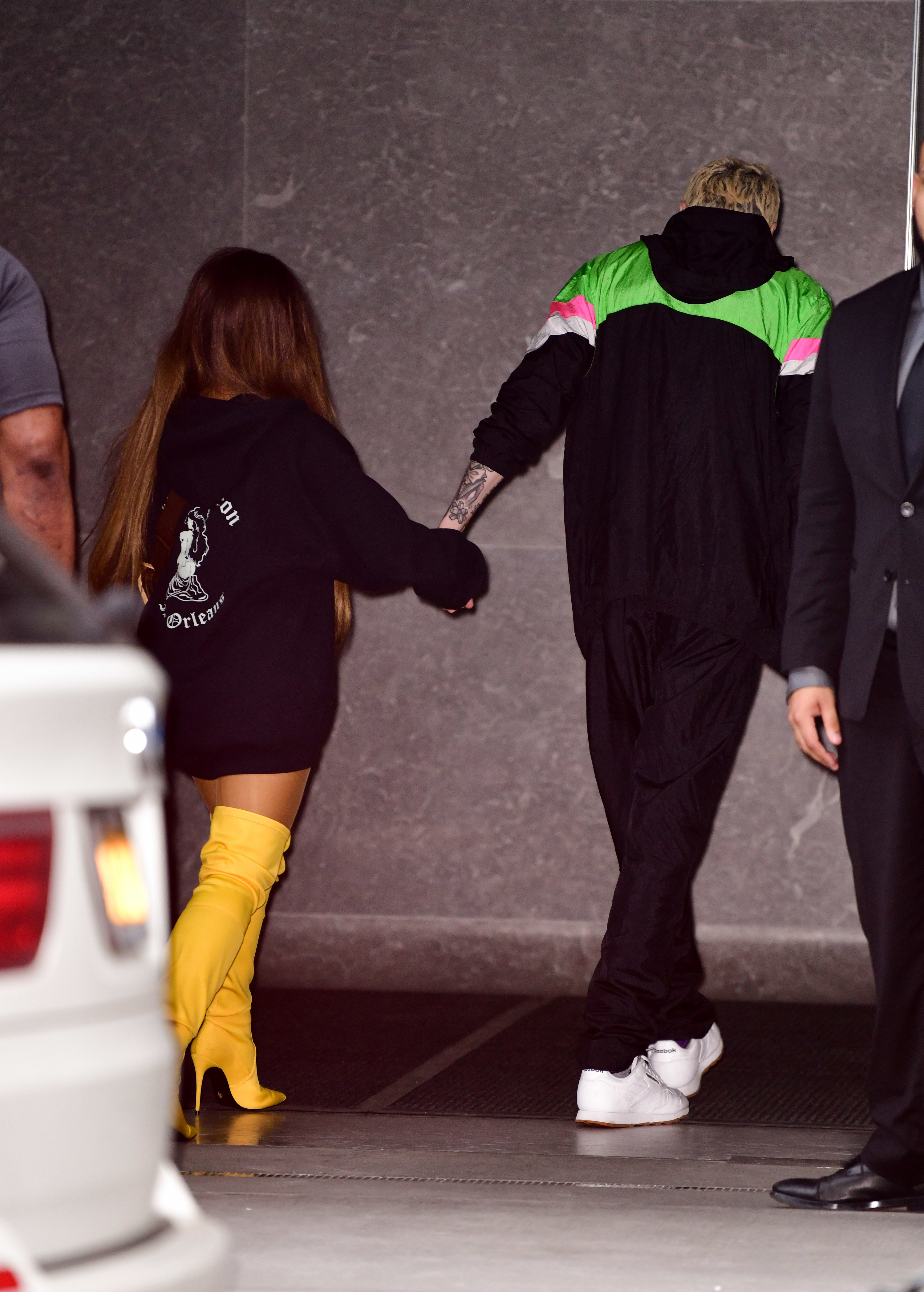 As with the new pics of Kim and Pete, Ariana is holding Pete's hand and the two look incredibly loved up in the historic snaps.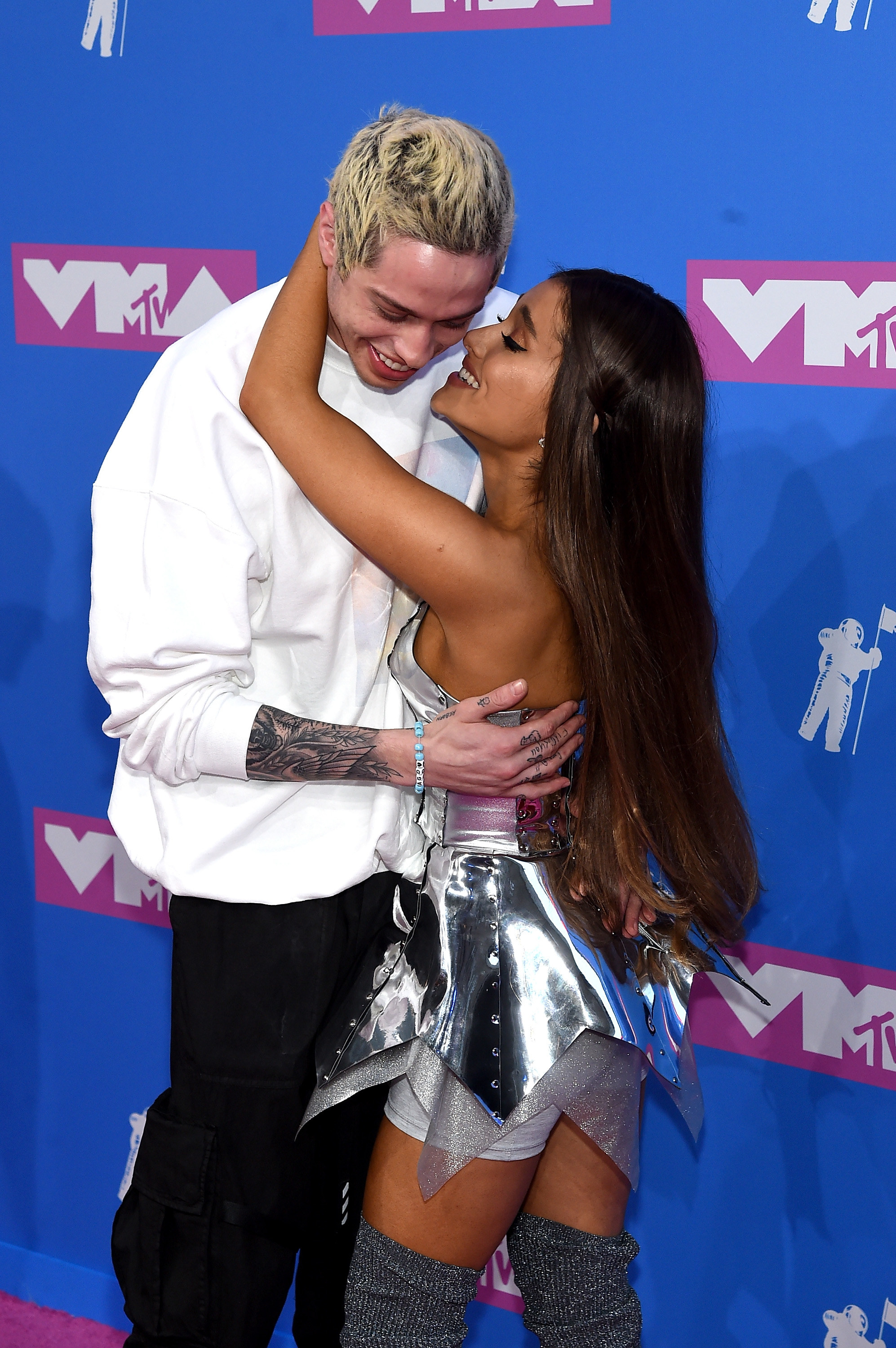 Pete has similar bleached blond hair to what he has now and is once again wearing a bomber jacket and black pants.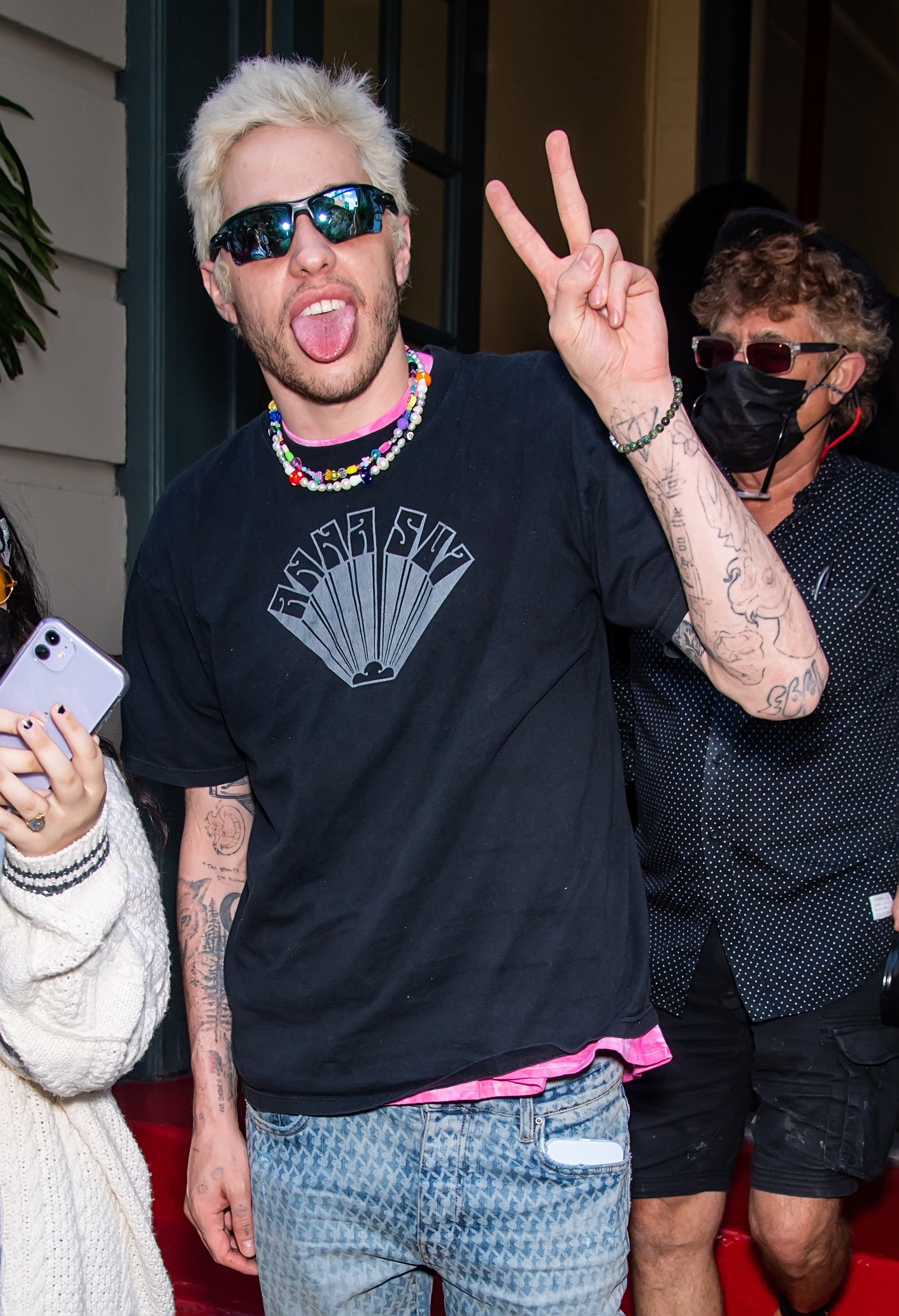 Needless to say, people found Kim's accidental re-creation of pap pics of Pete with his ex incredibly awkward and discussed the faux pas on Reddit.
"Kim's in her cosplayer era," one user joked. Another responded: "This is…odd…"
Another user simply commented, "Cringe," while someone else wrote, "Embarrassing for her life and soul."


Some even questioned whether the imitation was on purpose, with one person writing: "This is actually the first thing I thought about when I saw Kim and Pete's photo. It really reeks intentional at this point!"
"Yeah Kim obviously spent time looking Pete and Ariana pics lol," another claimed.

This is not the first time that Kim's new relationship has linked back to Ariana, with fans being stunned when they discovered an old Instagram post of hers that quoted Ari's lyrics from her song "Pete Davidson" in the caption.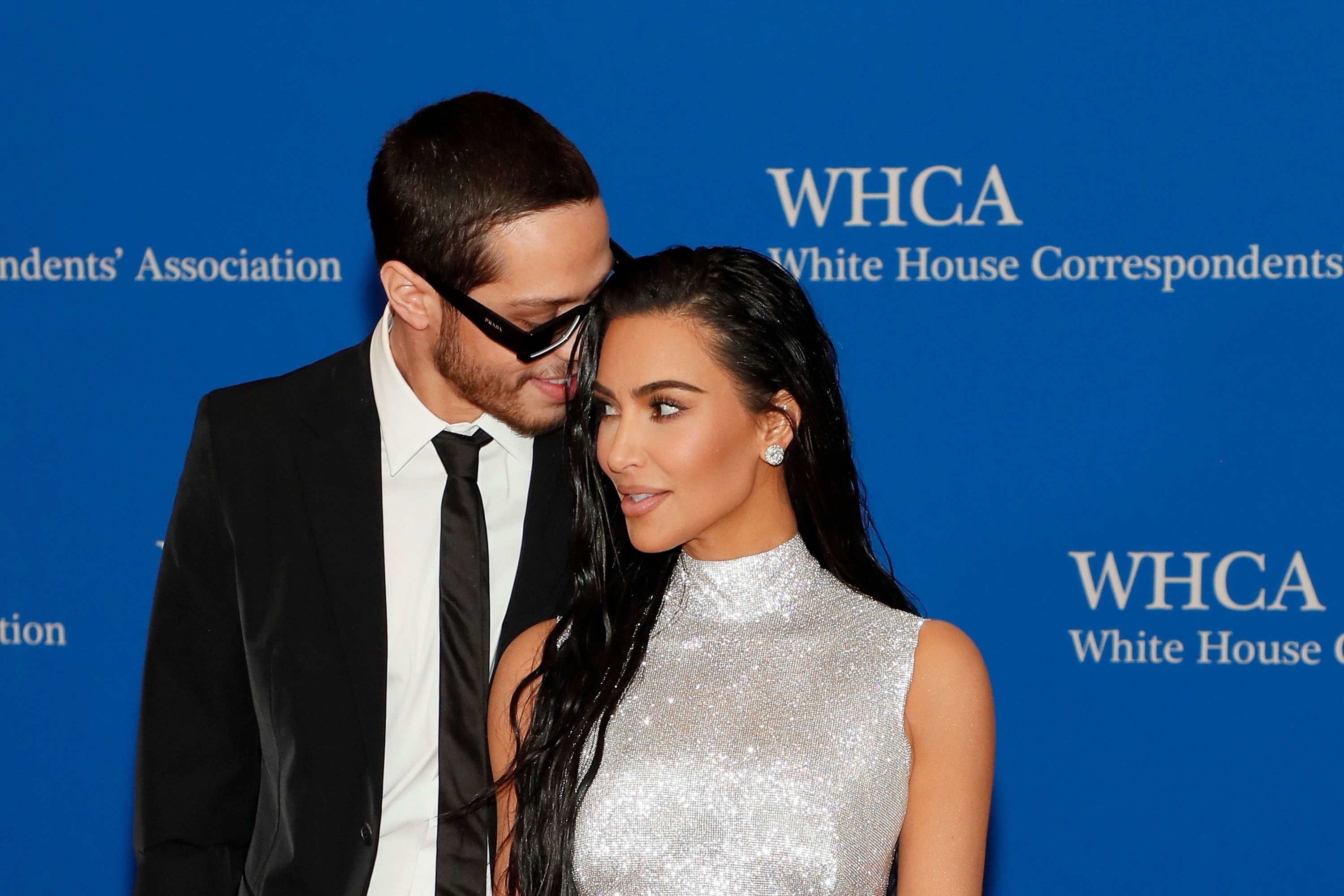 The track was released on Ariana's 2018 album Sweetener and was inspired by her relationship with her then-fiancé. Pete and Ariana dated between May and October 2018, and got engaged in June after just one month together.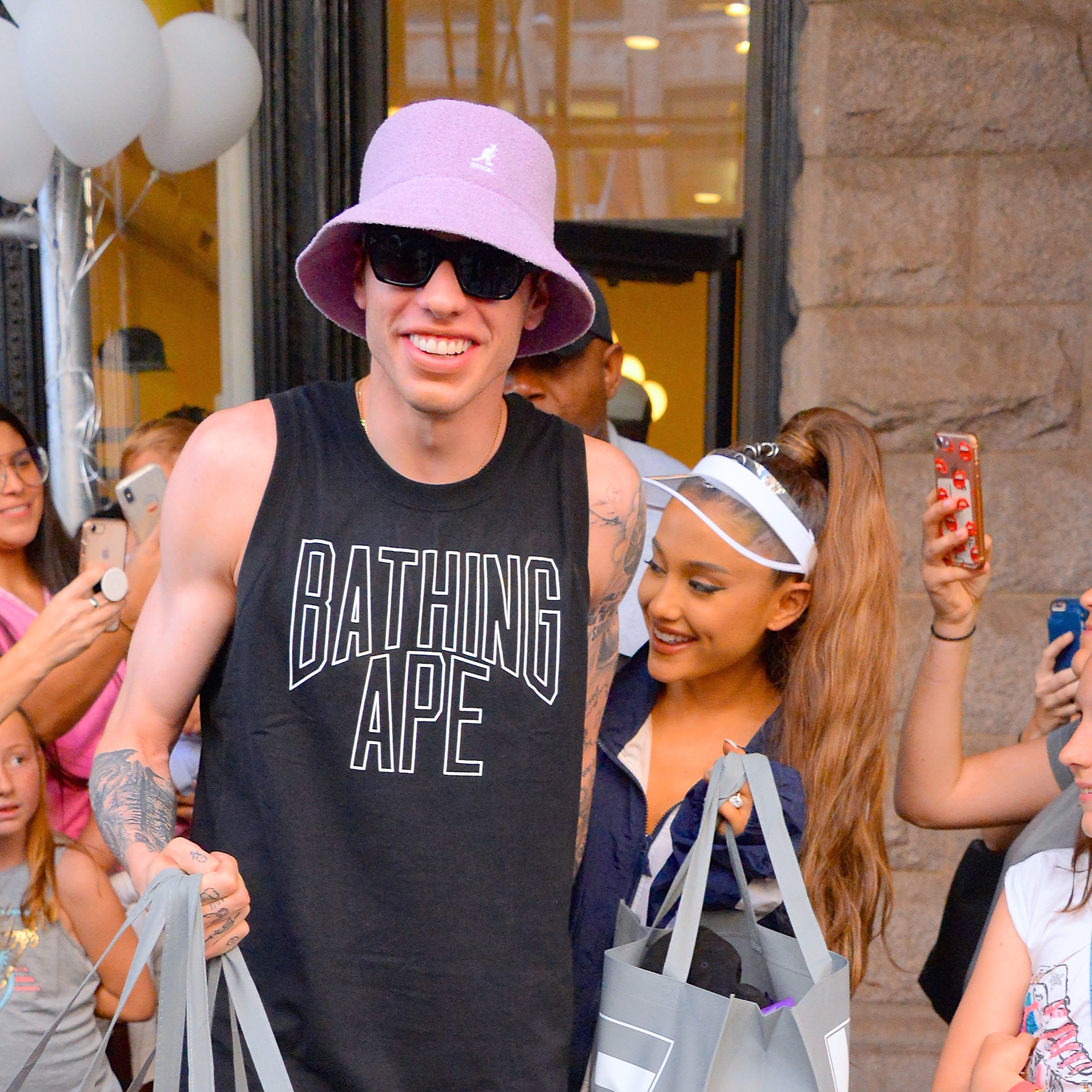 "Pete Davidson" opens with the lyrics: "I thought you into my life / Look at my mind / No better place or a time / Look how they align / Universe must have my back / Fell from the sky into my lap / And I know you know that you're my soulmate and all that."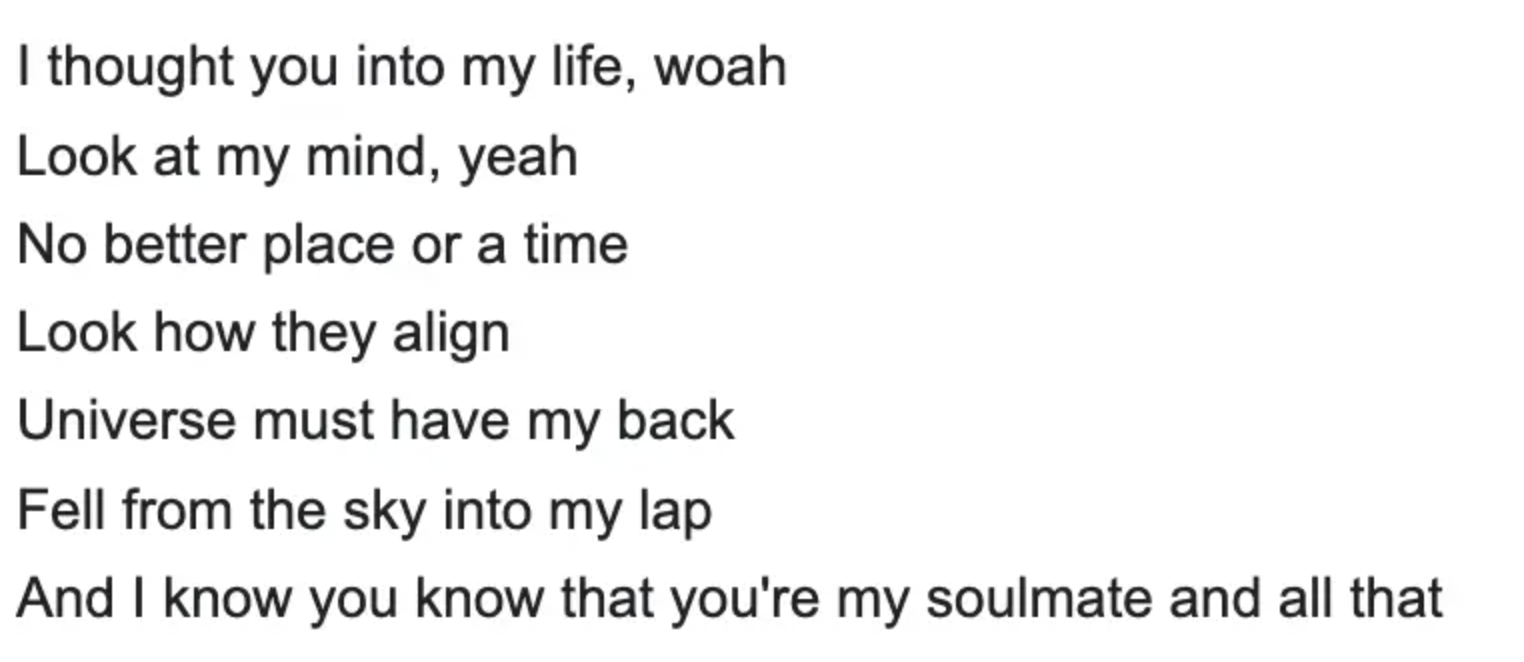 Shortly after Sweetener's release, Kim shared a photo of herself that was taken from behind as she got into a yellow car, adding the caption: "Universe must have my back ✨"
Her followers claimed that the reference to a song named after Pete more than three years before they started dating was a "sign" that they are meant to be together, with one person writing: "Omg not Kim indirectly manifesting a relationship with Pete. Law of attraction is real, folks!"
Another agreed: "It's so beautiful. I love this for her." While someone else commented on the pic: "Was this a sign that she was going [to go] out with Pete?"
Ariana has not commented on Pete and Kim's relationship, but there appear to be no hard feelings as Kim showed off a PR box that she was sent for Ariana's R.E.M. makeup range back in March.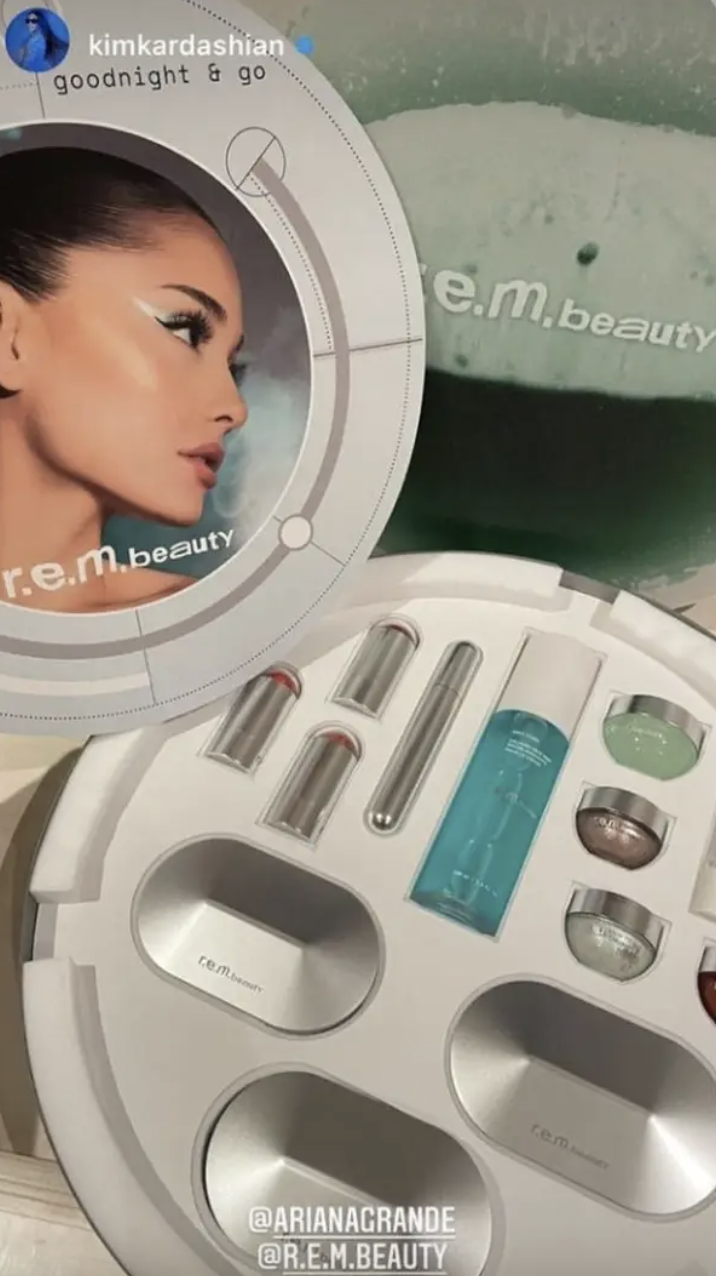 The singer has long moved on from her romance with the Saturday Night Live alum and married luxury real estate agent Dalton Gomez last year.
Pete had previously called Ariana out for calling him a "distraction" after their split and also for sharing intimate details about him on Twitter.
In a cheeky tweet that was quickly deleted, Ariana told a fan that Pete was "10 inches," and Pete later admitted that he "didn't like" the fact that she'd done that.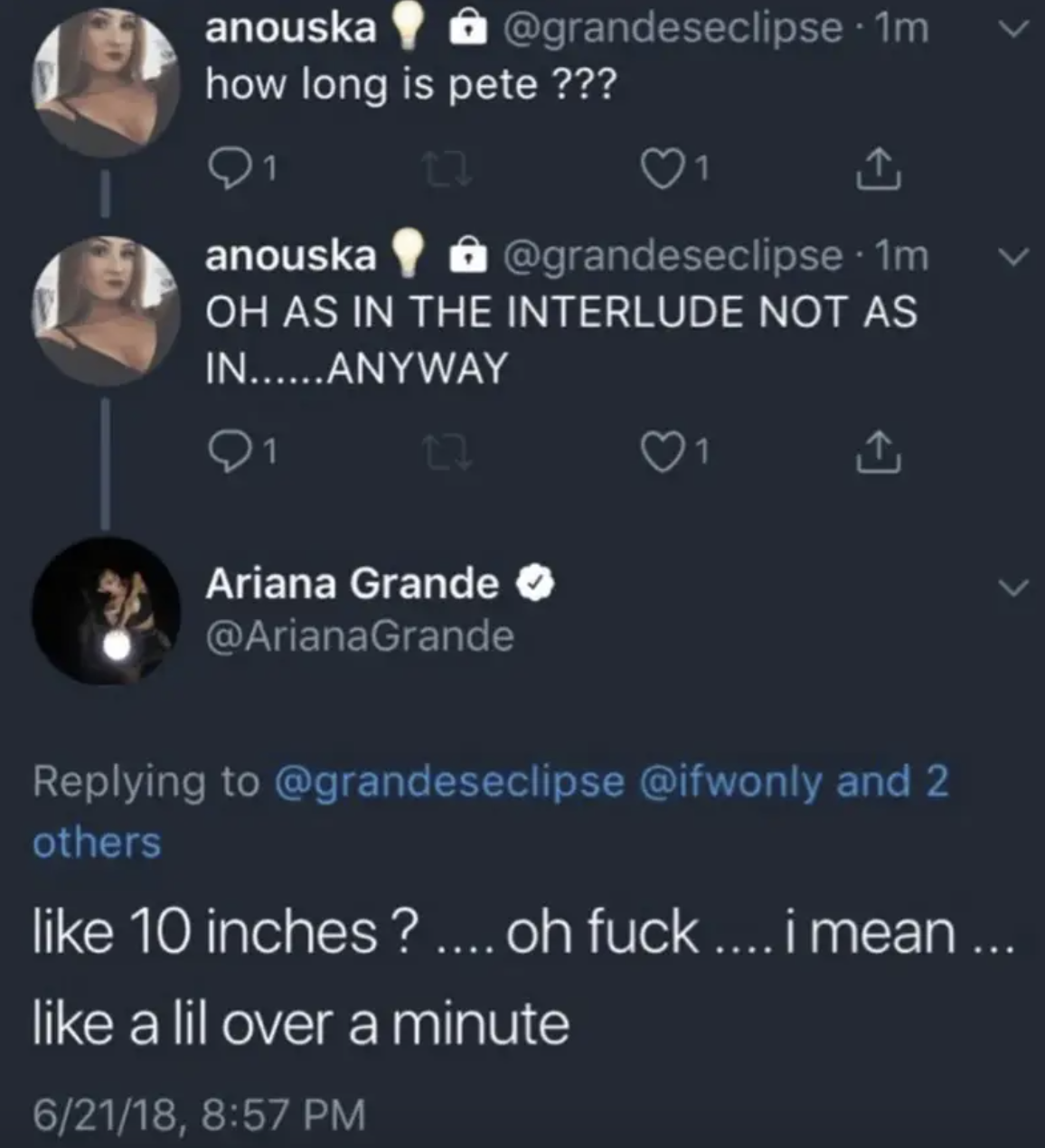 In a bid to downplay his size, he joked in his stand-up, "Everything is huge to her!" before adding: "Why would she tell everyone that I have a huge penis? So that every girl who sees my dick for the rest of my life is disappointed."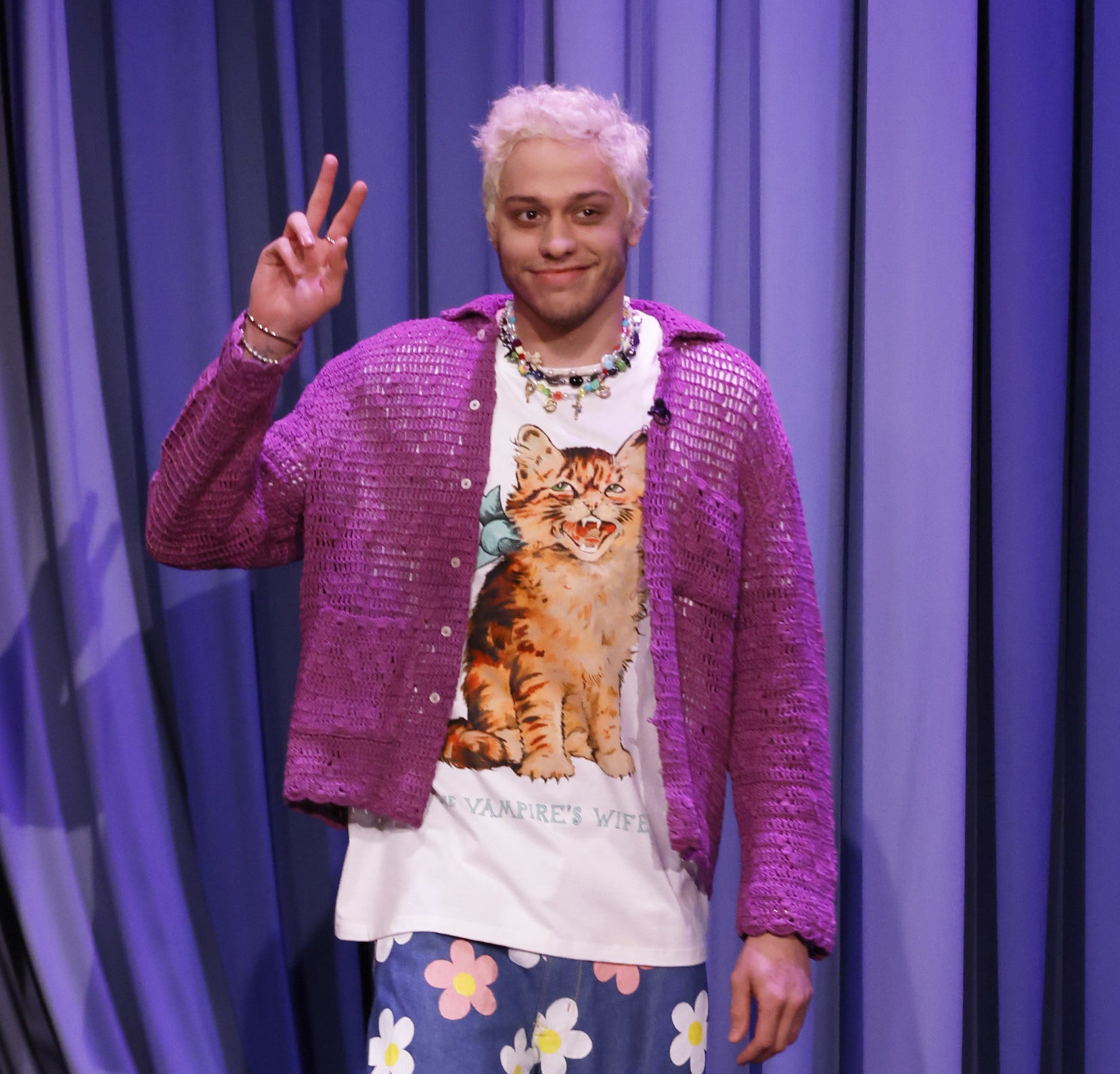 Still, Ariana's comment did have some perks for Pete, as Kim recently admitted that it was hearing about his "BDE," which stands for "big dick energy," that originally drew her to her now-boyfriend.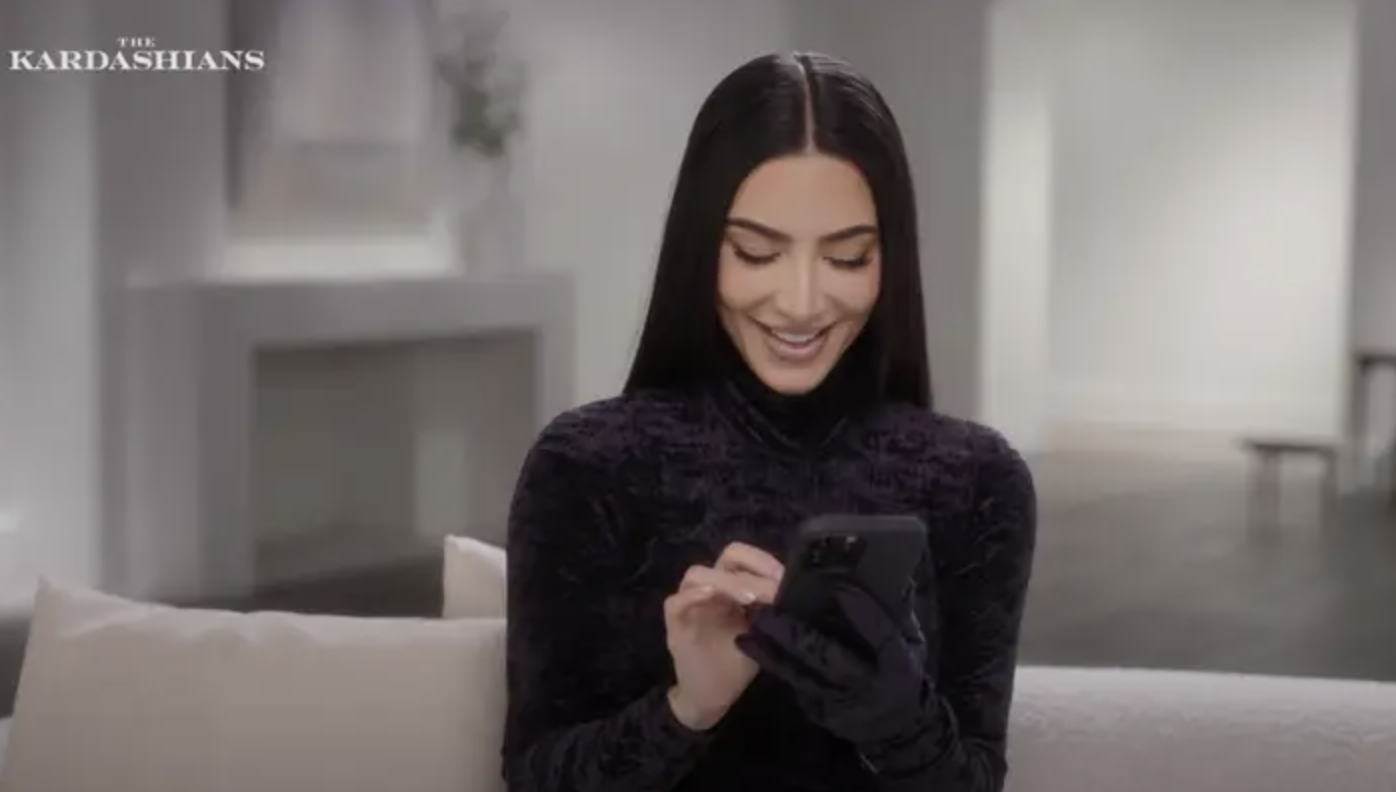 And as the old saying goes, all's well that ends well, right Pete?