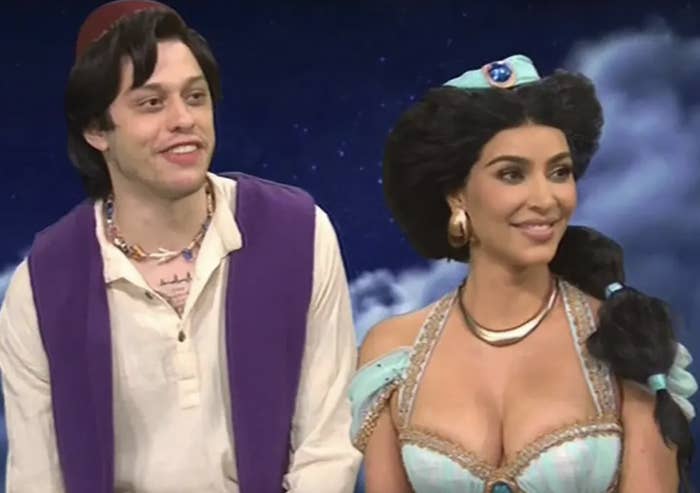 For the most part, Kim and Pete originally kept their relationship incredibly low-key. However, in January, her ex-husband Kanye West began to draw more and more attention to them through his constant public attacks.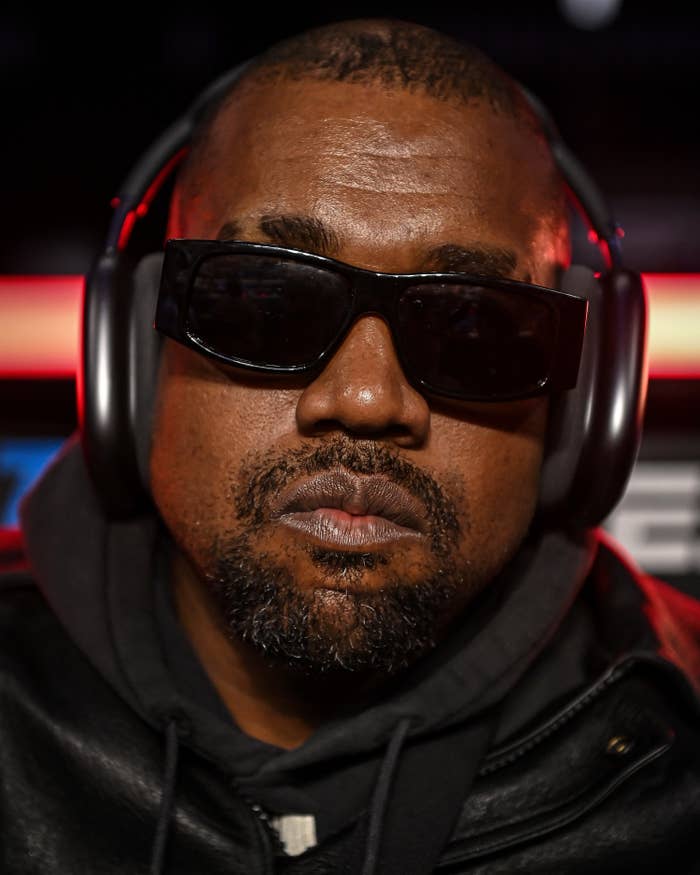 Kanye, who legally changed his name to Ye last year, lashed out at both Kim and Pete in a series of social media posts and scathing song lyrics.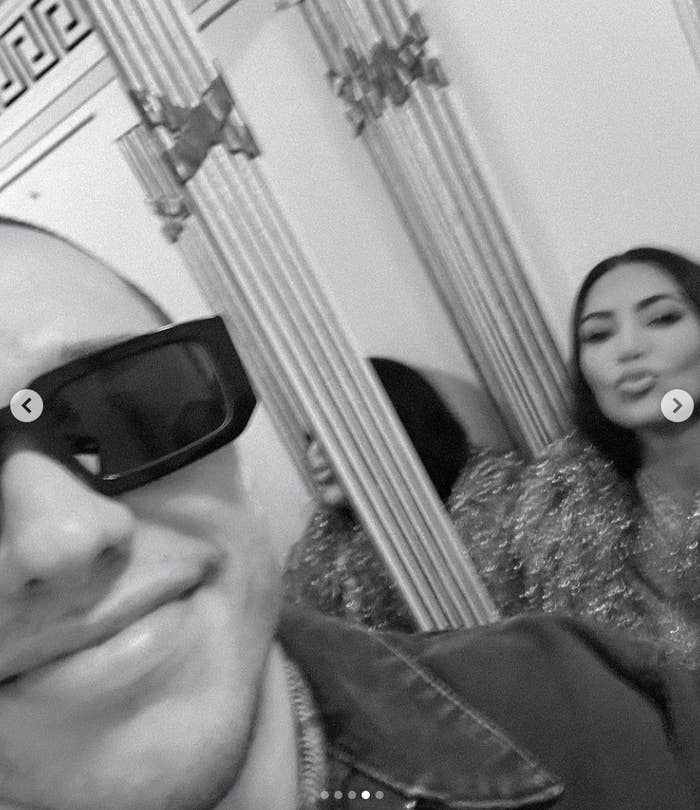 He threatened to "beat Pete Davidson's ass" in his January release "Eazy" and coined the derogatory term "Skete" that he used when referencing the comic.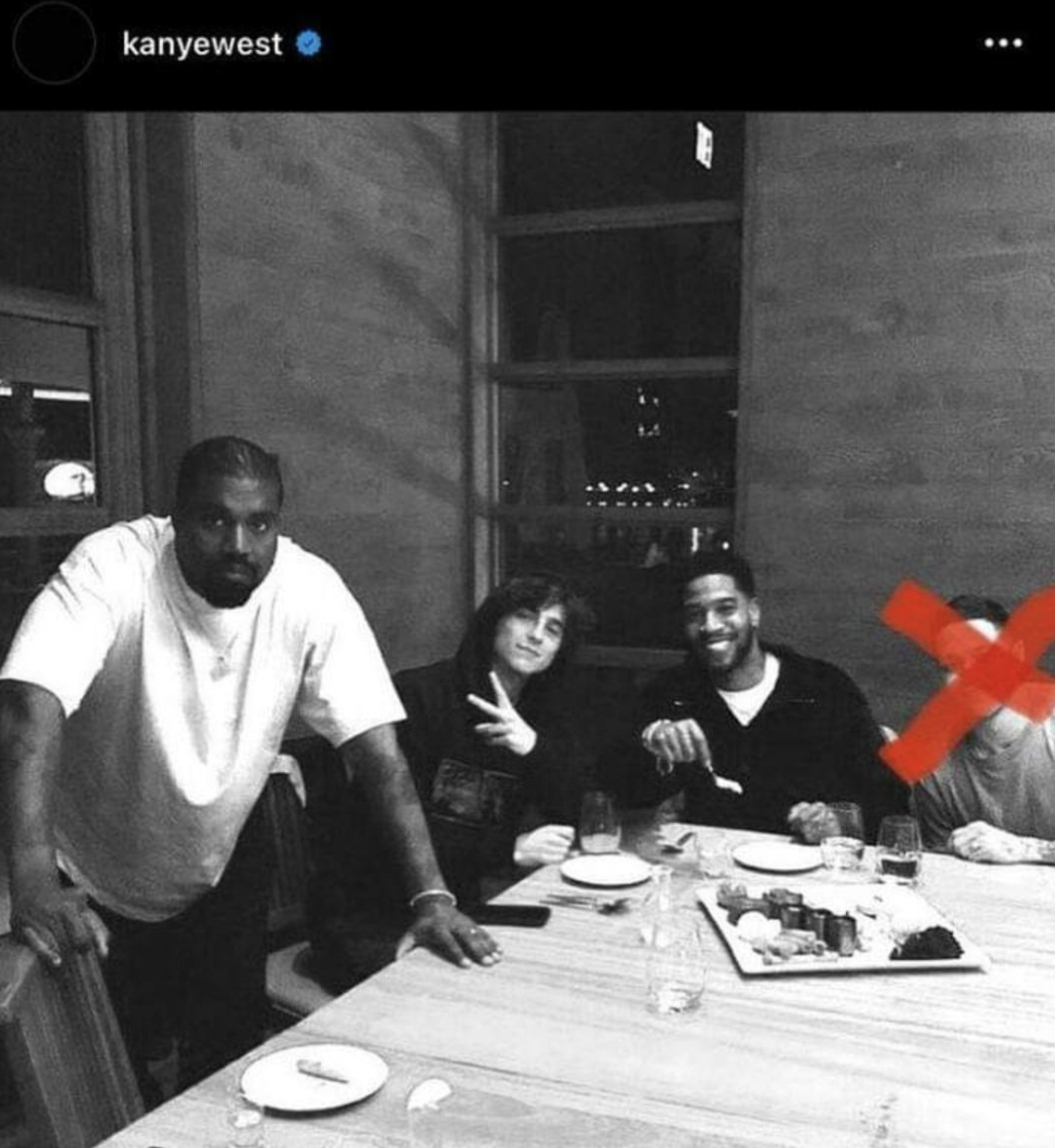 Ye famously boasted about running Pete off Instagram when he deleted his social media account after Ye's fans flooded his first post with comments calling him "Skete." The rapper even told his followers to "scream" at Pete if they saw him in public.

The "constant attacks" forced Kim to text her ex and warn him against the "dangerous and scary environment" that he was creating as she expressed her concern that somebody might hurt Pete as a direct result of Ye's posts.
In response, Ye shared screenshots of the messages to Instagram, and soon after he released the music video for "Eazy" that saw him kidnap, decapitate, and bury a claymation version of Pete.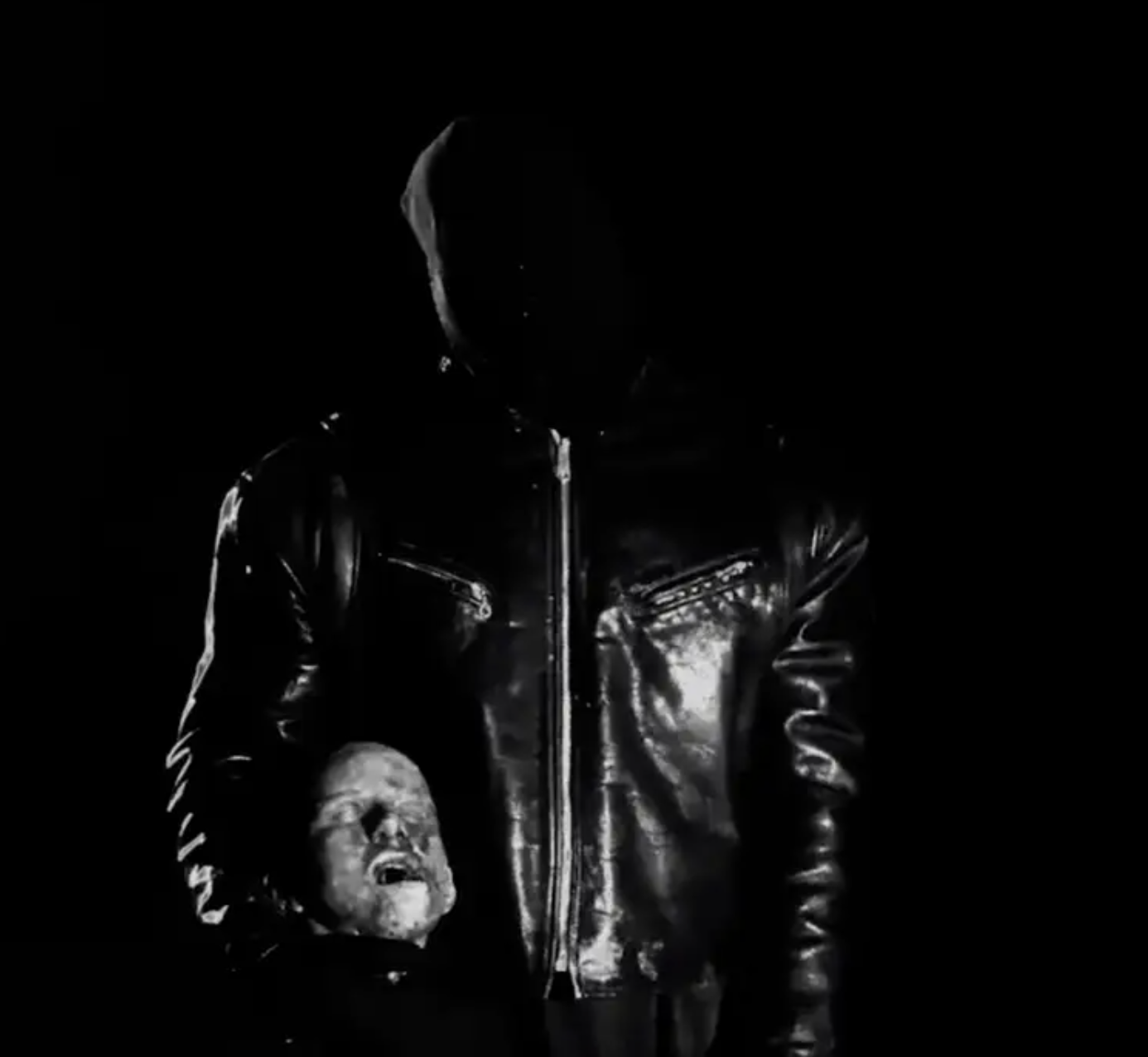 Tensions came to a head when Pete's best friend, Dave Sirus, shared screenshots of a text conversation that Pete had with Ye last month, where he'd begged the rapper to meet up in private so that they could talk "man to man."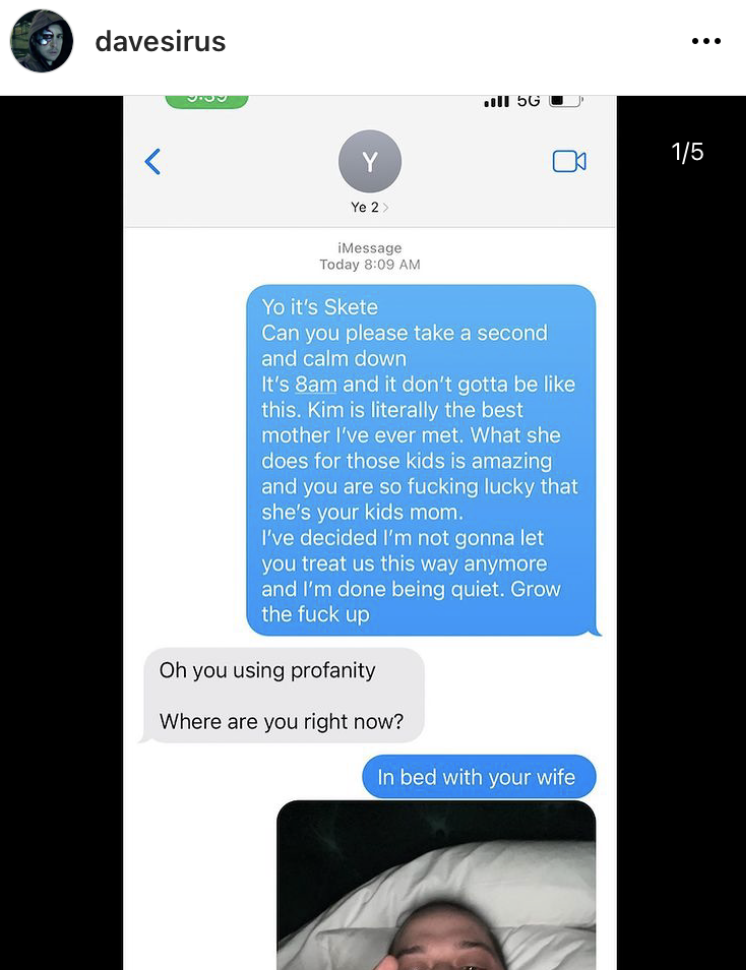 Ye did not agree to this in the messages, but days later his Instagram profile was temporarily disabled due to his inappropriate posts about other stars, and he has not returned to his social media account since.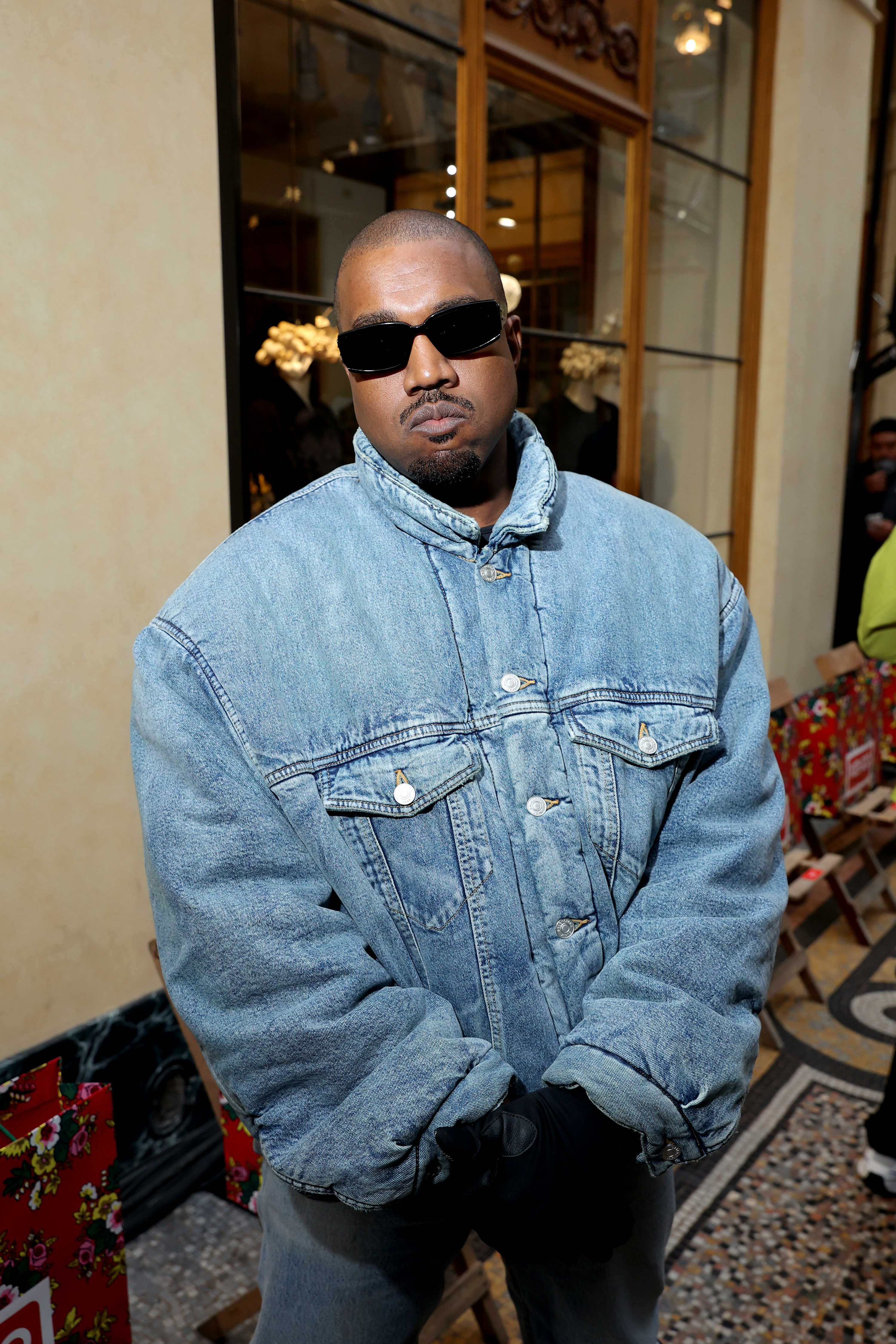 Throughout the dramatic feud with Ye, Kim still kept her relationship as private as possible and didn't even go Instagram Official with her new boyfriend until March 11.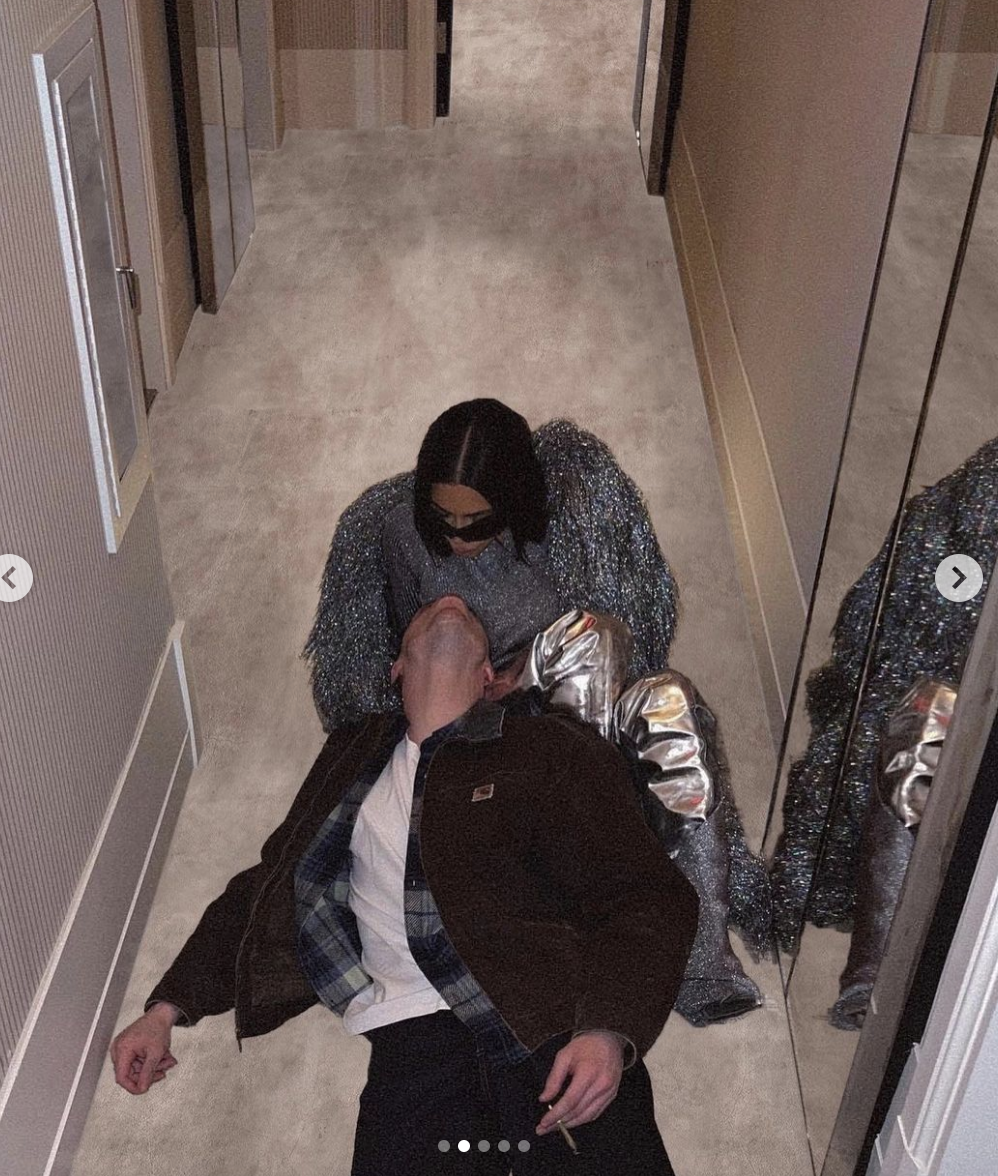 That's when she posted two photos with Pete in the middle of her carousel of new pictures, and she did not post him again until Monday — an entire month later.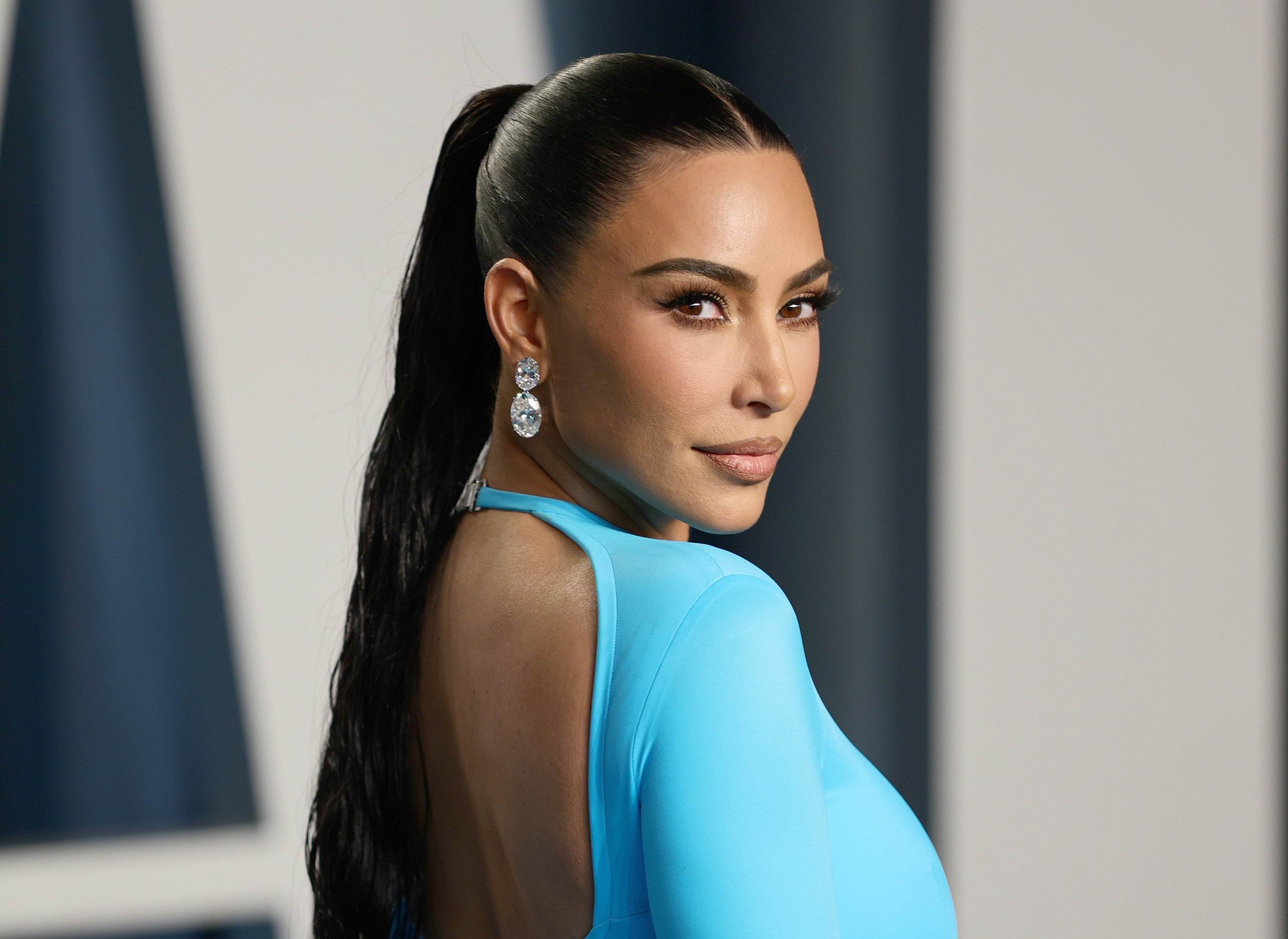 It came after she admitted that she is proactively keeping her relationship with Pete more private than past relationships, explaining on Hoda Kotb's Making Space podcast: "I do think that I am holding, you know, a little bit more close to my heart on certain aspects of my relationship with Pete."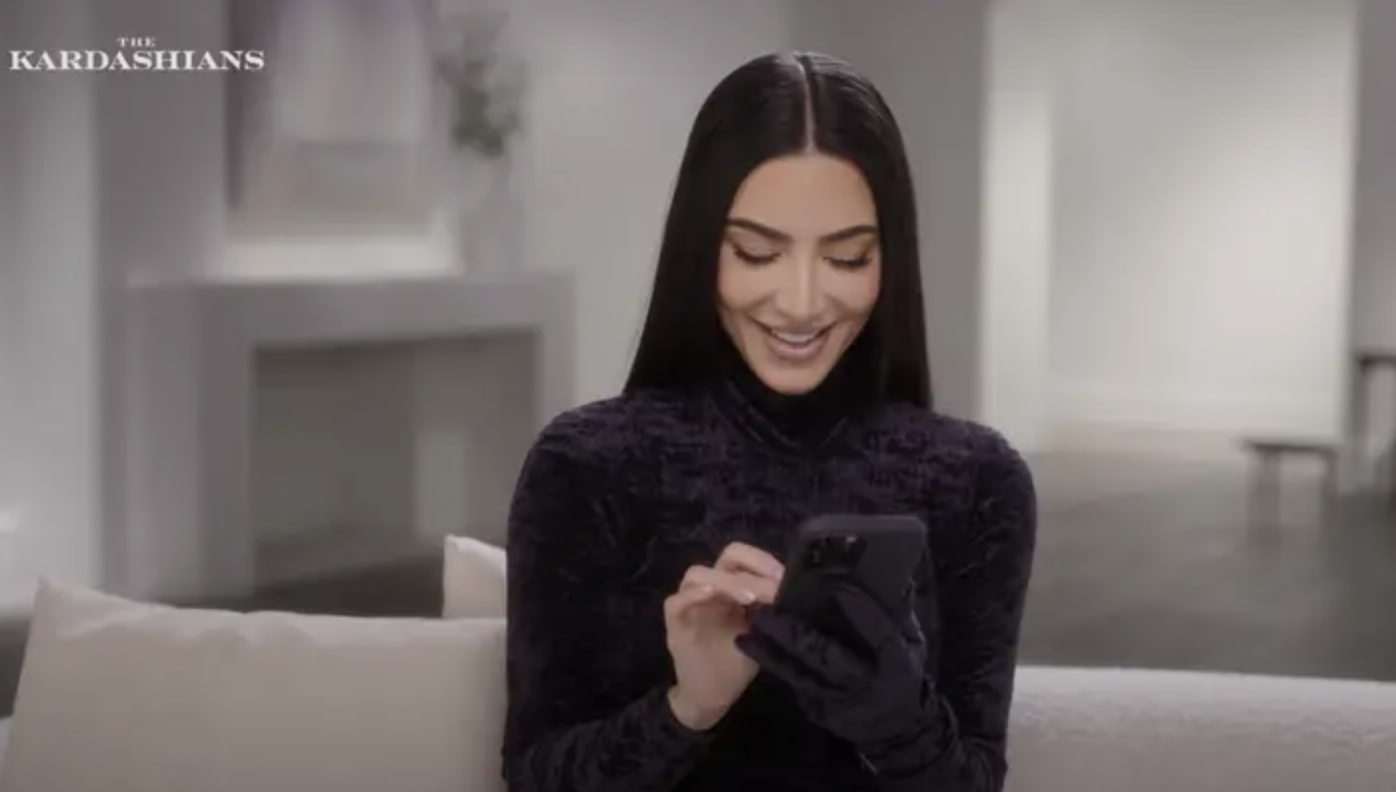 "It feels good just to know that, like, we have this connection and we have our little bubble of a relationship world that we live in that, like, not a lot of people know about," she added.
And while she has been slowly opening up more in recent interviews ahead of the launch of her family's new reality show, The Kardashians, on Thursday, including revealing that he has a permanent "branding" of her name on his chest, Kim posting new photos to social media excited her fans to a whole new level.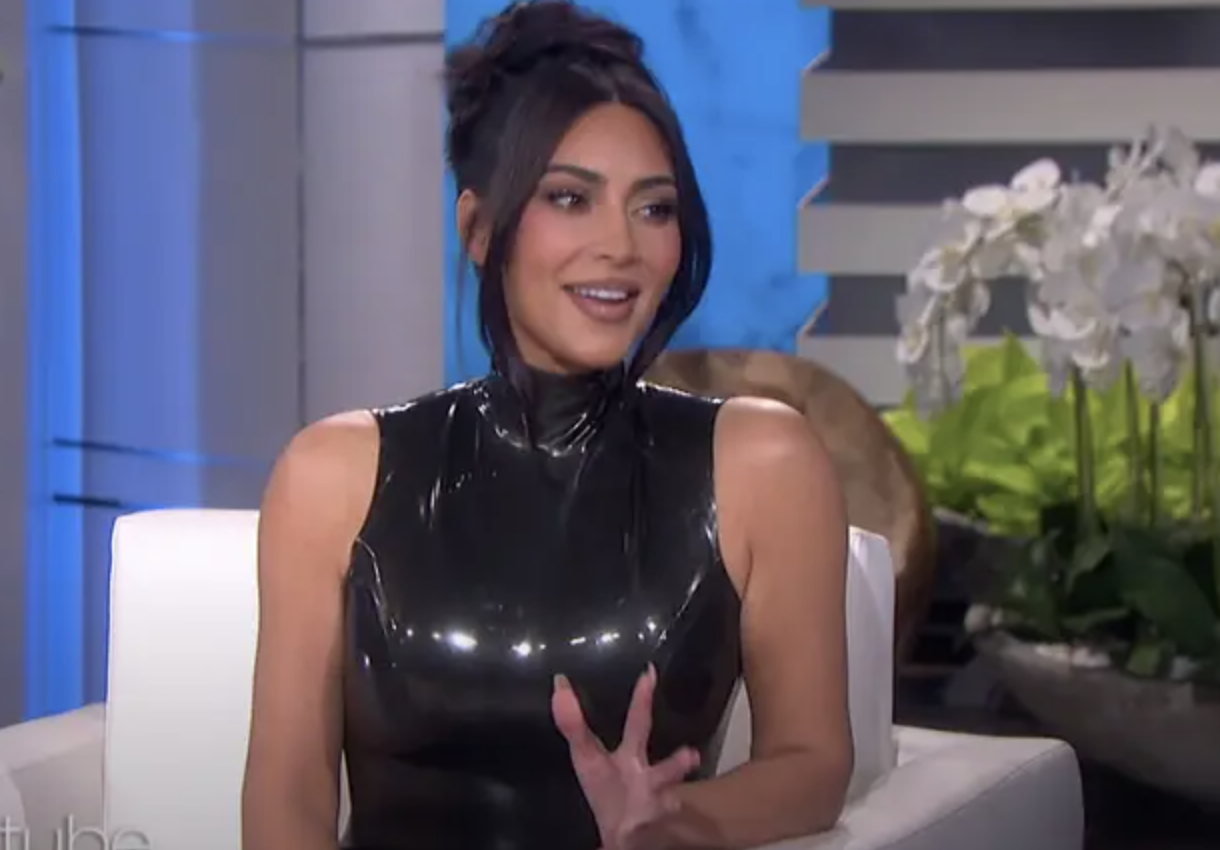 This is no doubt also due to the fact that Kim and Pete are packing on the PDA in the new images, which were taken at Fairfax restaurant Jon & Vinny's on Thursday.
In the pics, Pete has his arms wrapped around his girlfriend, with the pair sitting at a table full of finished plates of food and cups of Diet Coke.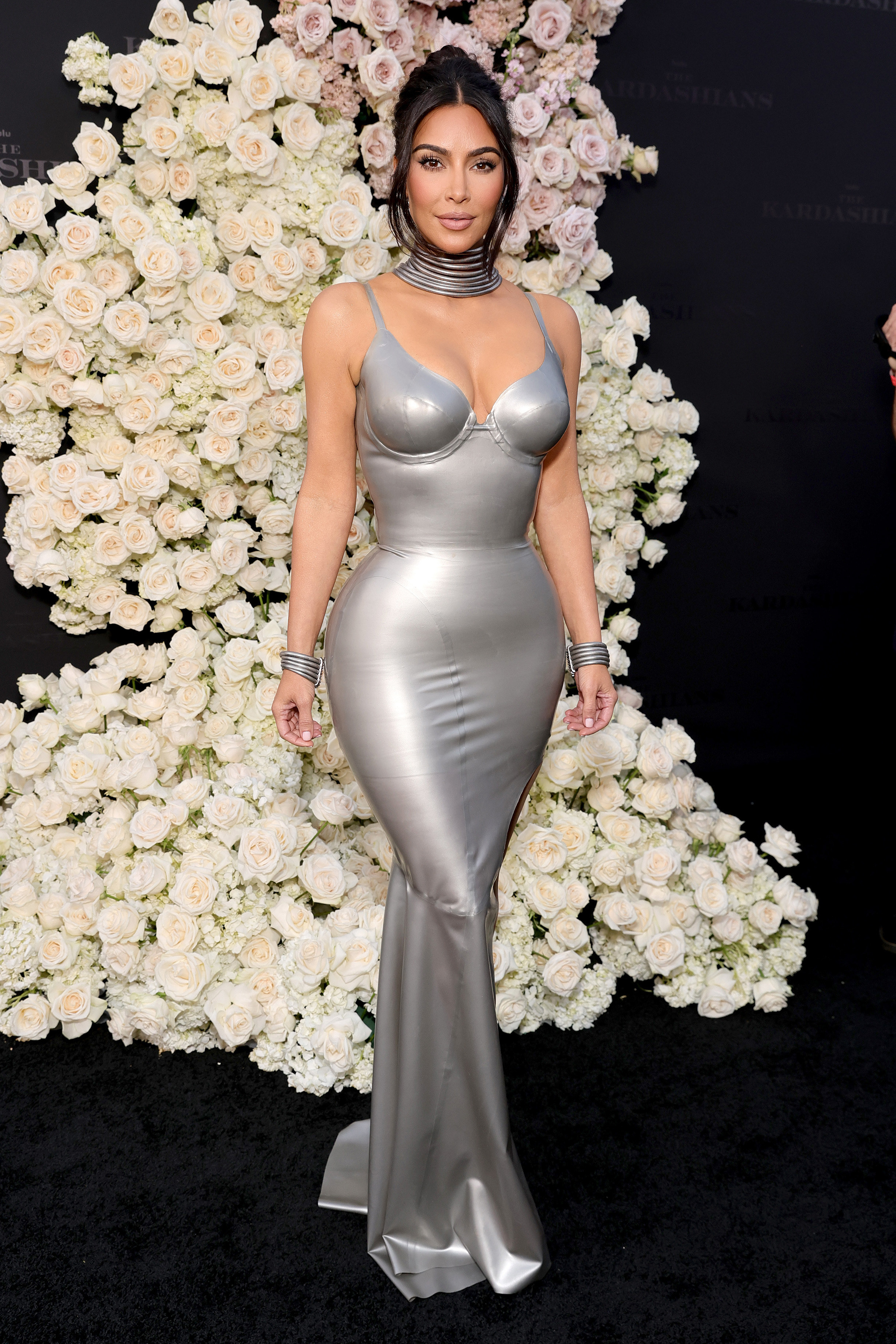 In the first photo, Pete is smiling while nuzzling Kim's neck with his eyes closed. In the second, the pair are gazing lovingly into one another's eyes.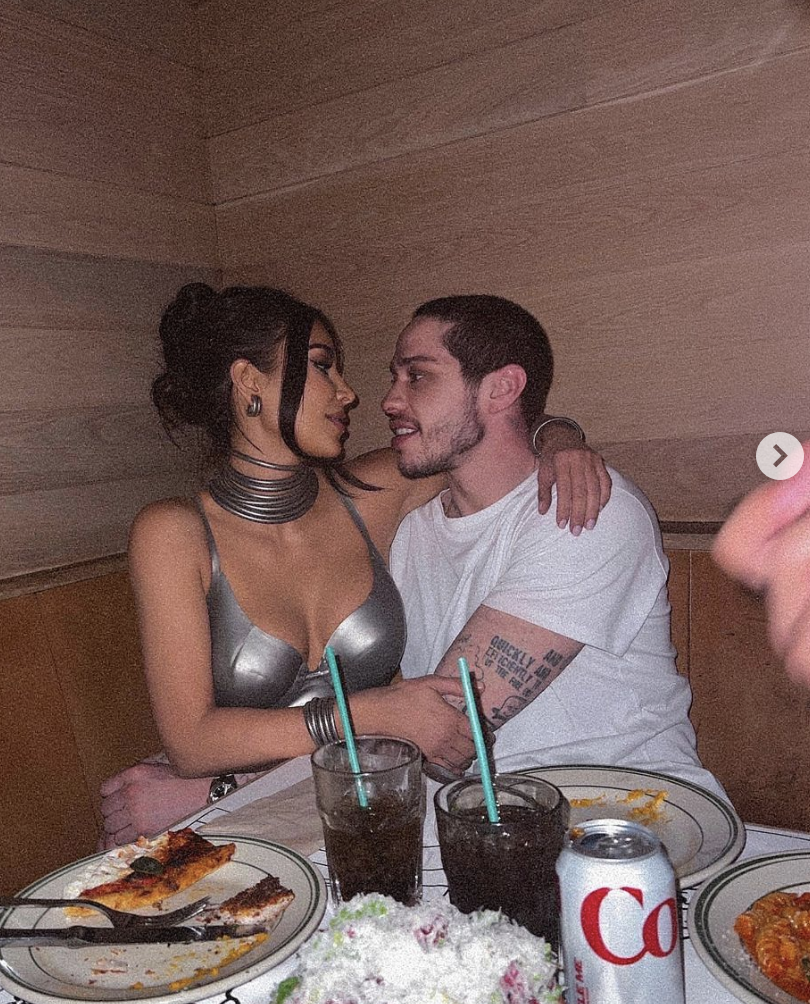 Keeping coy, Kim simply captioned the post: "Late nite snack."
However, it has now been reported that while Kim has well and truly moved on from Ye — and this year's drama between the trio appears to have finally died down — she and Pete can't escape her ex completely.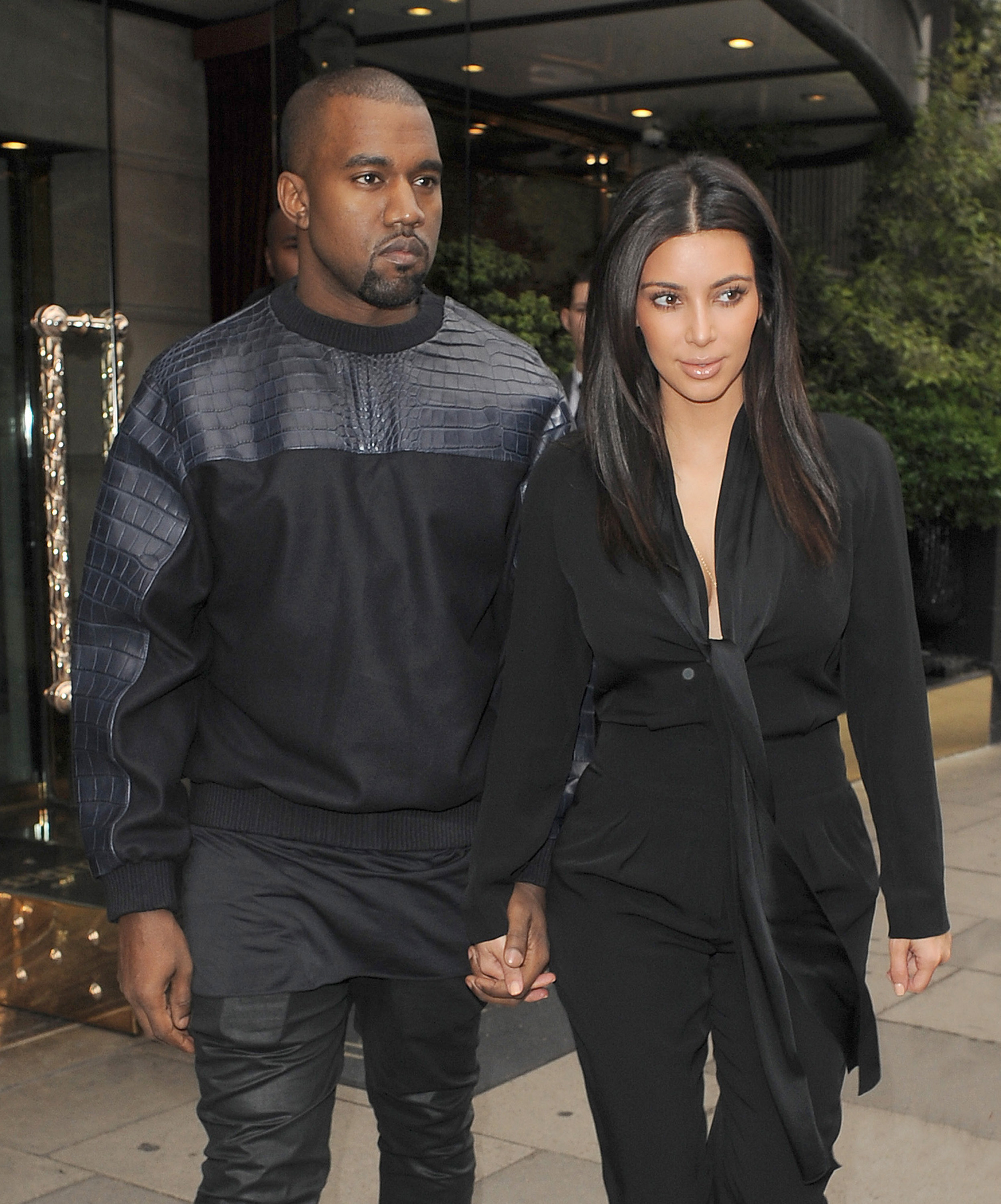 In fact, it has been claimed that one of the menu items ordered at their table during this dinner date is named after Ye.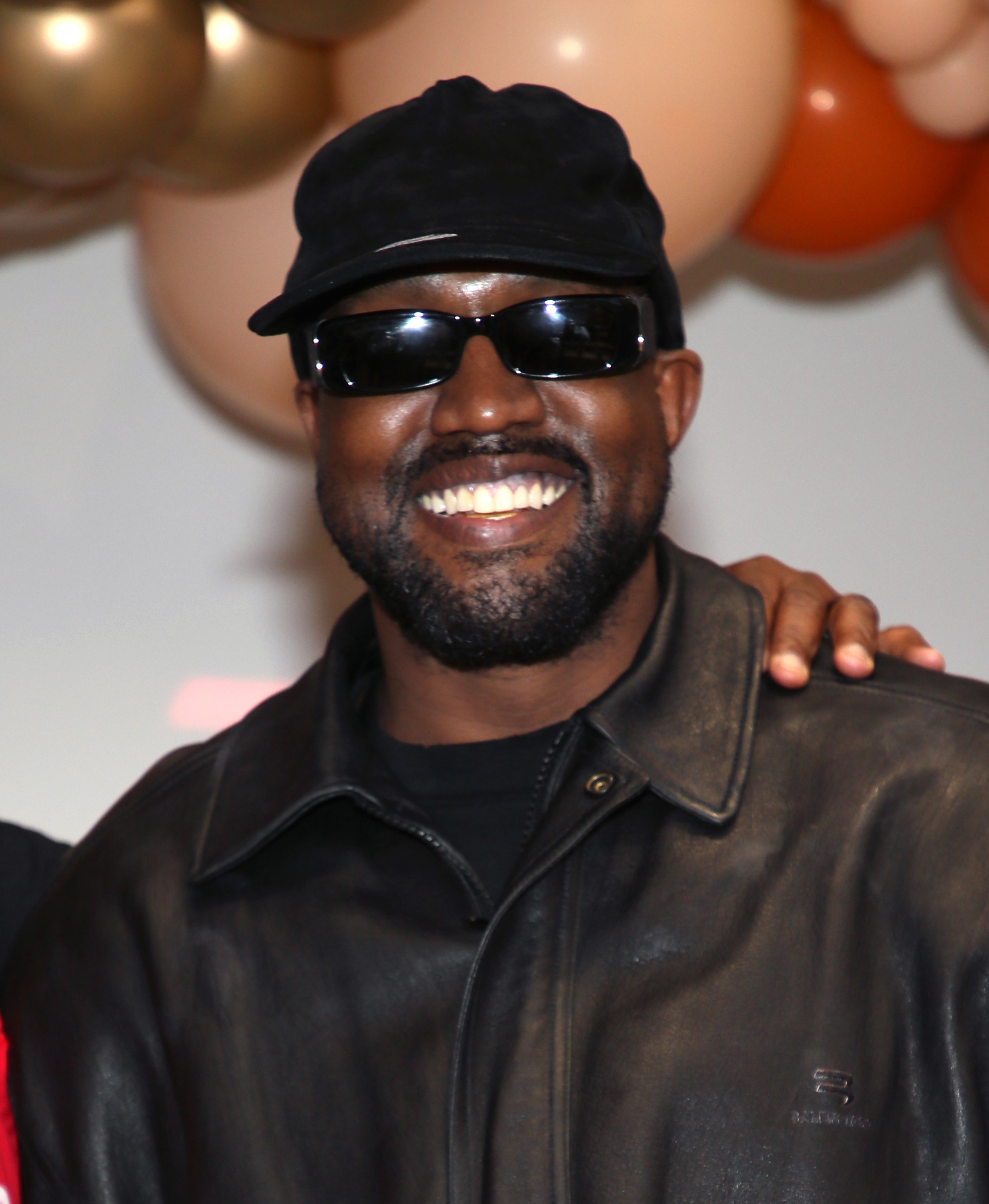 According to TMZ, Kim and Pete weren't alone during the outing, and her sister Kourtney Kardashian, her fiancé Travis Barker, and a group of friends all descended on the Italian diner after attending The Kardashians premiere.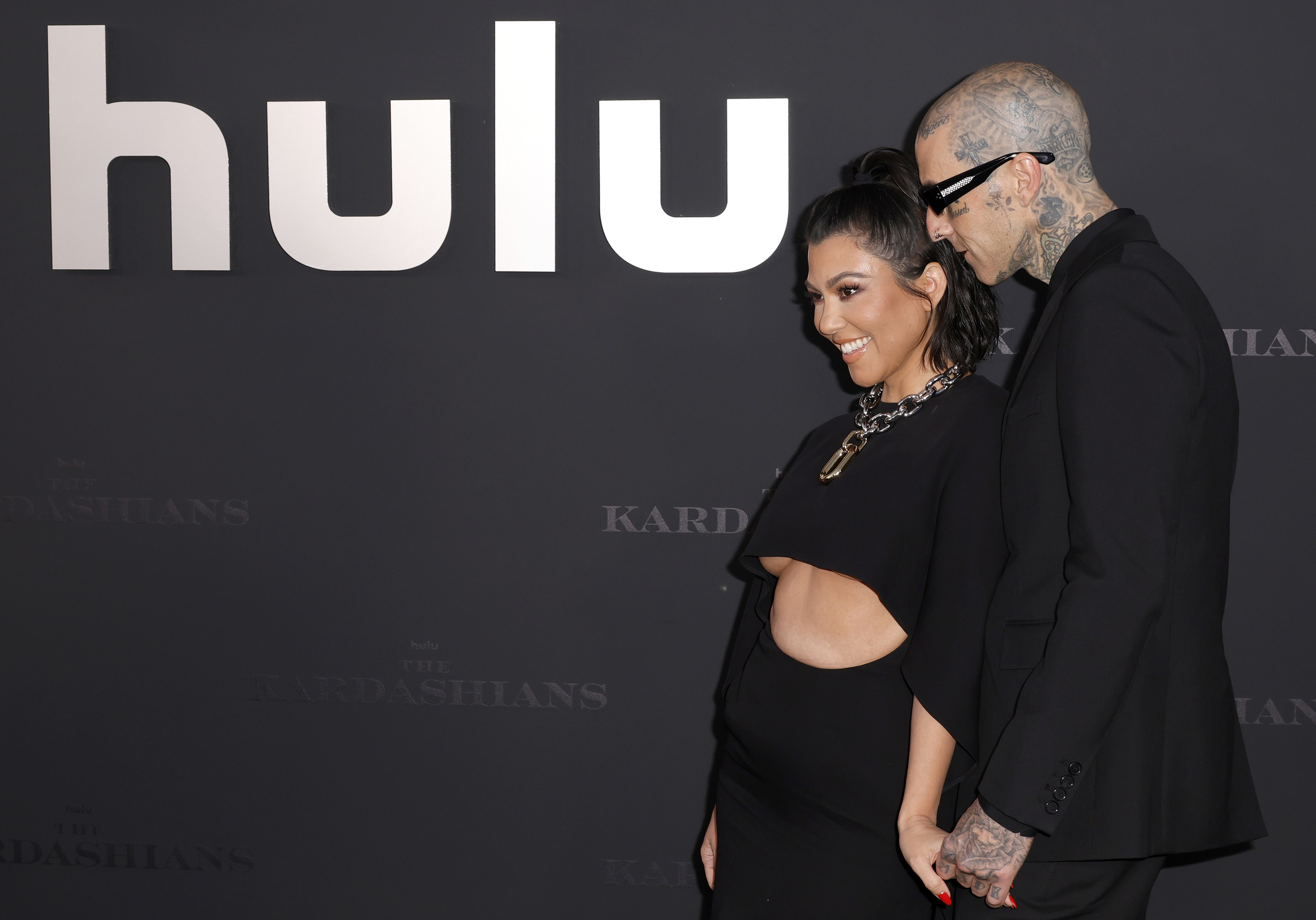 The publication reported that the table's order included the restaurant's famous "Ham & Yeezy" pizza, which costs $23.75 and is topped with smoked ham, vodka sauce, mozzarella, and chilies, among other ingredients.
Thankfully, Kim seemingly didn't let the stark reminder of her ex-husband kill her vibe, and considering she only appears to have eyes for Pete, I highly doubt she even noticed what was on the table.