Last Friday, Kim Kardashian went viral after she was spotted marking St. Patrick's Day with a pint of Guinness in a traditional London pub.
Earlier in her trip to England's capital, the star had taken her son Saint to a soccer game, visited tourist hot spots like the London Eye, and attended a West End performance of the Back to the Future musical.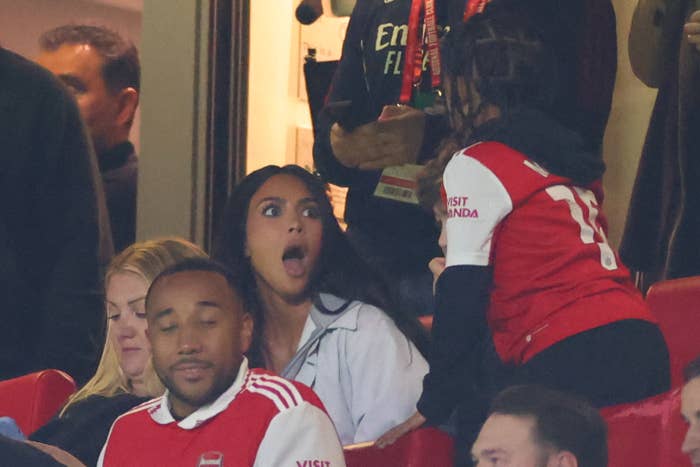 But it was her self-proclaimed "pub hopping" that really captured people's attention, with Kim posting a photo of her and her girlfriends' pints of beer to her Instagram story on the night.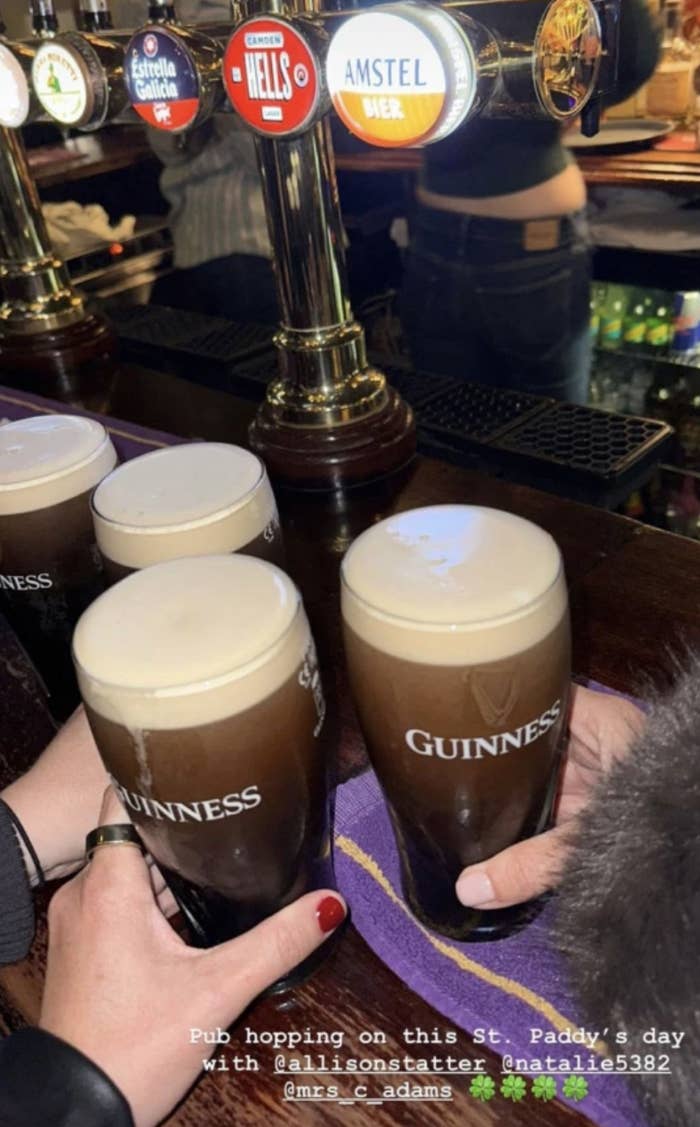 She wrote at the time, "Pub hopping on this St. Paddy's day," before following up with a picture of her "baby Guinness" shot, which is made using coffee liqueur and Irish cream.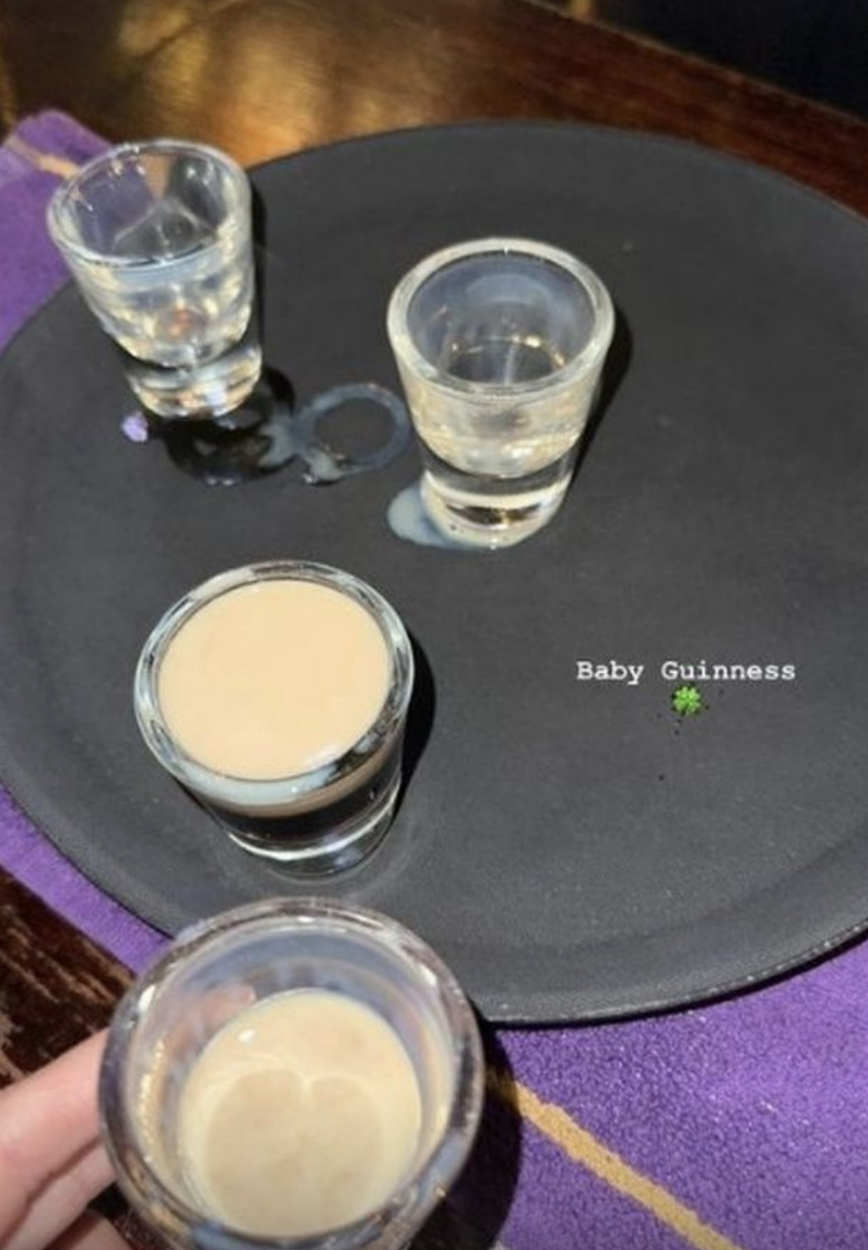 A fellow pubgoer was the one who took the viral photo of Kim holding a pint of Guinness in one hand and the shot in another as she gazed off-camera.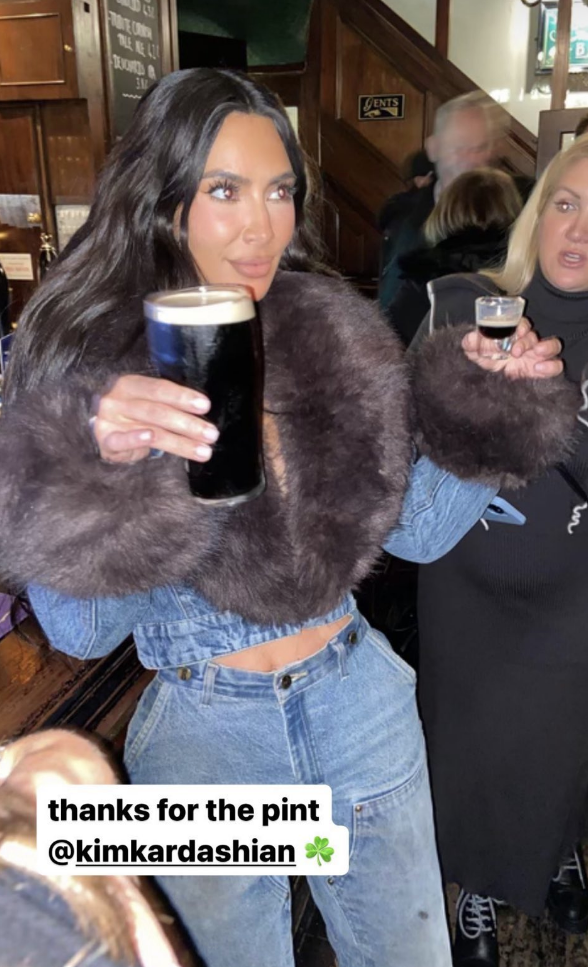 They posted the photo to their Instagram story alongside the caption: "thanks for the pint @KimKardashian." One of their friends shared the post to Twitter, and wrote: "How's my mate just bumped into Kim K at the boozer???"
The candid snap immediately resonated with people because of how natural Kim looked in the everyday British environment.
Dressed in double denim with a huge fur trim, many people reposted the picture to say that the billionaire superstar could easily be a regular Londoner on a night out.
One popular response read: "Why does she look like one of us bang average girlies like she smokes a gummy bear elux and goes round the pub asking people if their using this chair."
Another added: "It's weird because she fully fits in this looks like any Friday night story."
But it wasn't long before the cynicism began to trickle in, with one Twitter user writing: "Because the aspirational Instagram influencer era is dying in favour of the everyday normal person TikTok influencer era and she is doing things to try and appear more normal on purpose."
"It screams 'guys I'm just like you!' But one arm of her jacket cost more than my rent for a year," someone else agreed.

In fact, 2022 was largely regarded as the year that Kim became more out of touch than ever before to her fanbase after she made a series of wild claims about work ethic and body image while simultaneously flaunting her extreme wealth with tours of her private jet.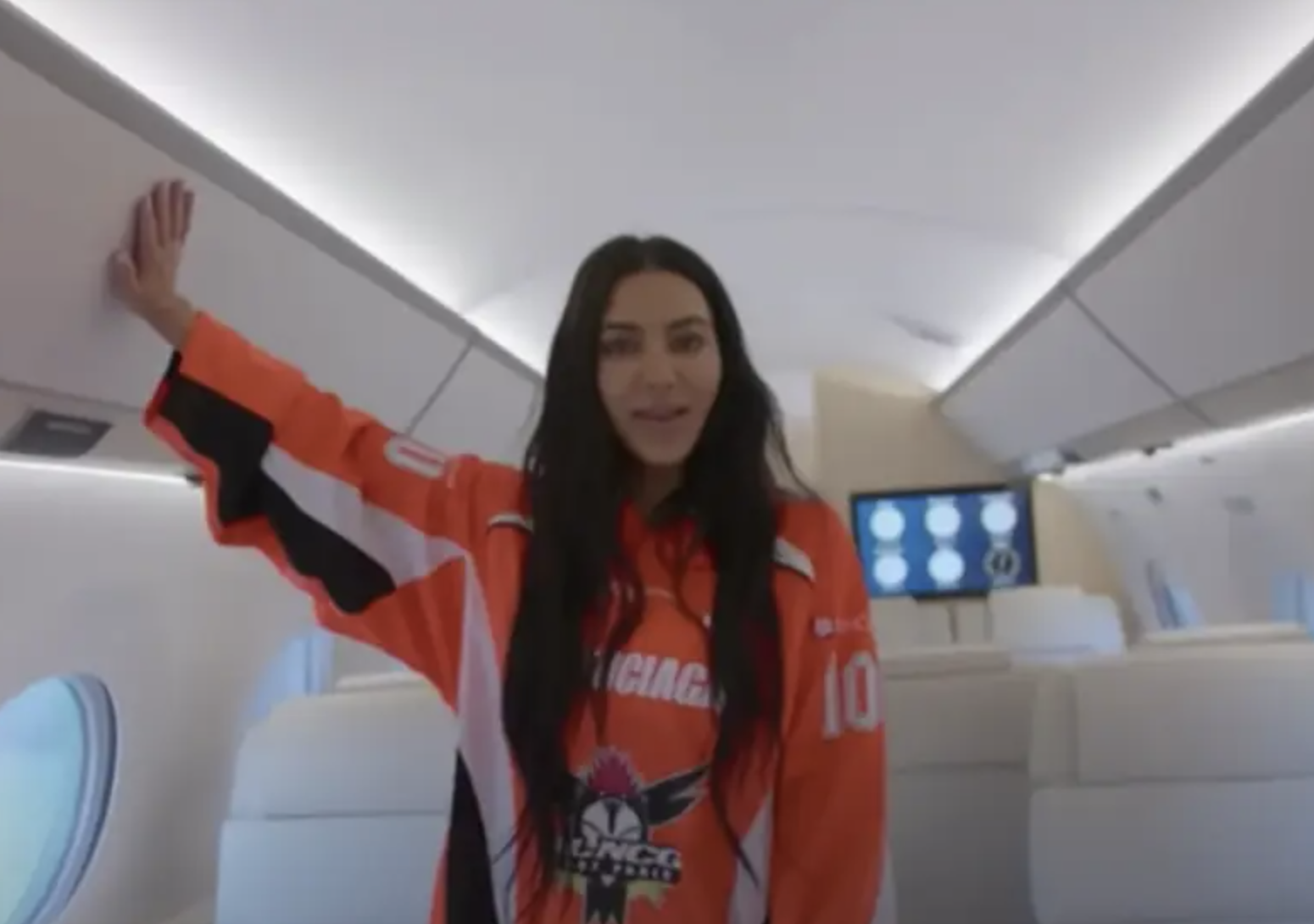 Which could be why she is testing out a more relatable rebrand for 2023.
But some still leaped to Kim's defense as they insisted that she definitely didn't have an ulterior motive with her casual pub outing. One person argued: "Girl she is just at a bar getting a drink….. bffr."

"This is so stupid.. she's having fun with her childhood friends in London.." someone else wrote.

But now a behind-the-scenes insight into how that viral photo came to be has highlighted the stark difference between Instagram and reality as it proved just how far removed Kim really is from everyday life.
The second photo was taken by Dominic Turner, and shared to Twitter by his friend Dan Zetterström.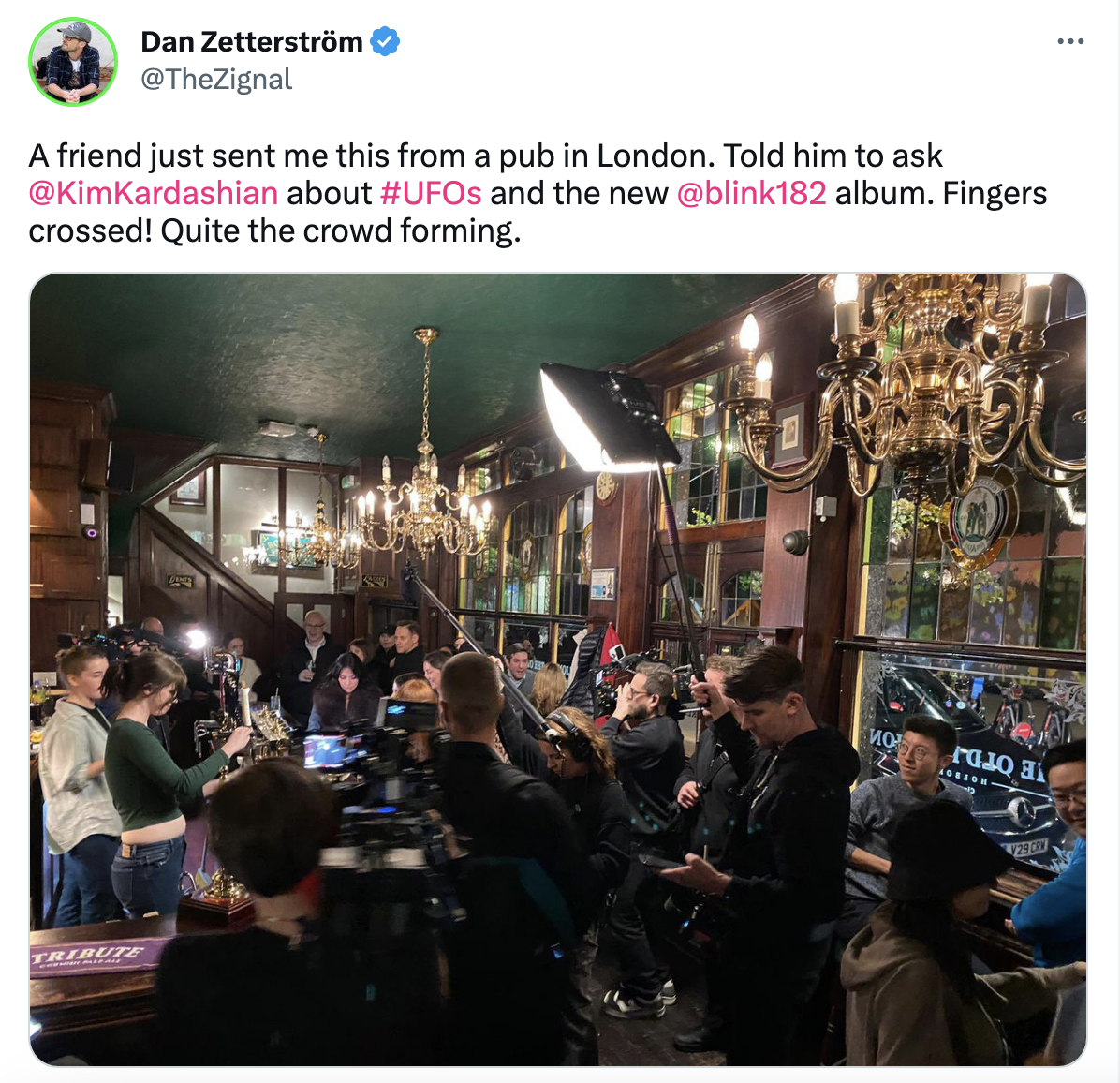 And while Kim may be able to exude the appearance of a regular person enjoying a pint in some posts, this new image paints a completely different picture.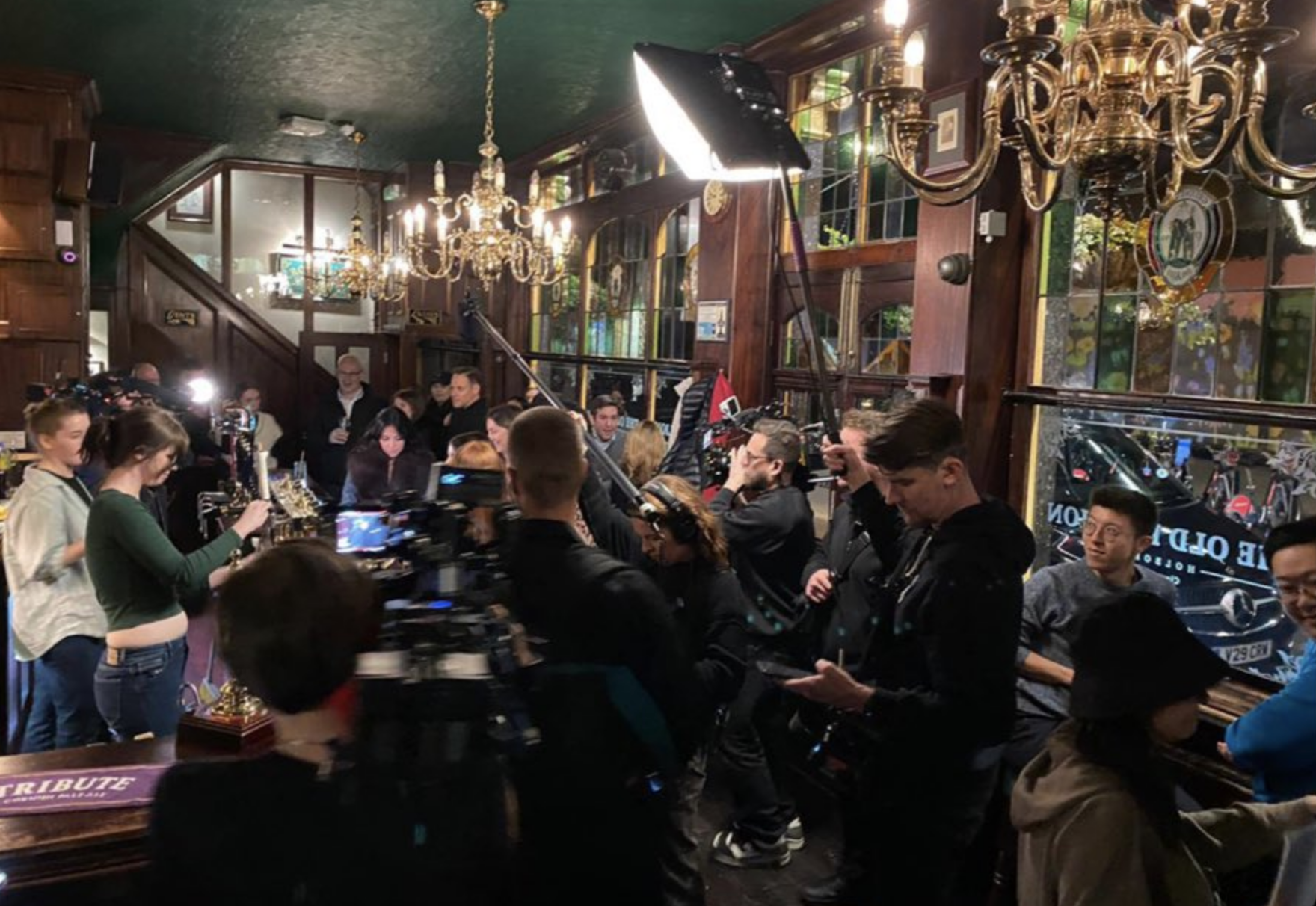 Here you can see that Kim isn't just enjoying a beer with her friends while on vacation as some fans argued, she's actually filming content for what is assumed to be her family reality show, The Kardashians.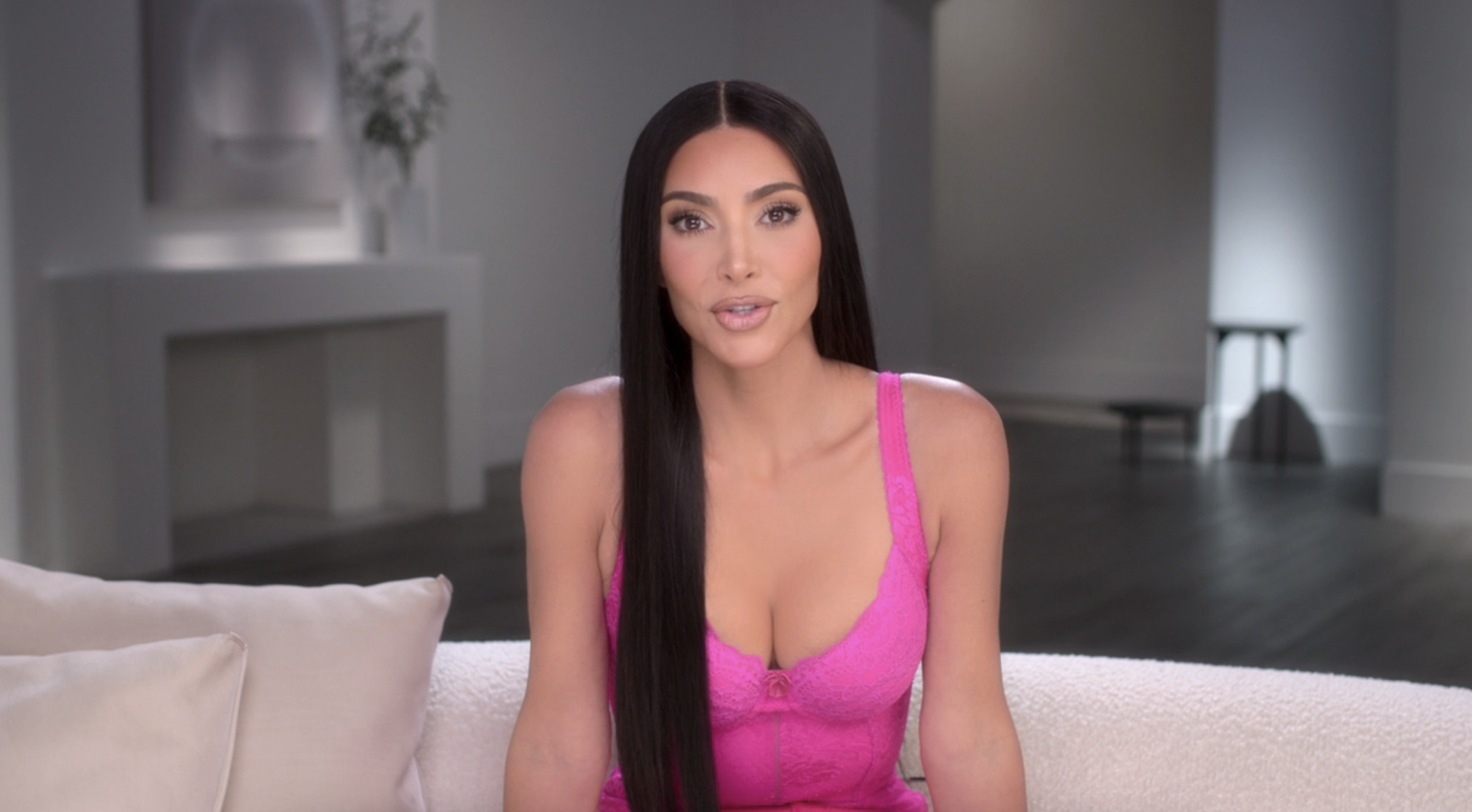 In a wide shot photo of the pub, Kim and her pals are surrounded by a camera crew, with several people adorned with filming equipment — including lighting to ensure that the star looks nothing less than flawless at all times.
There is even a camera operator behind the bar to secure footage of Kim from every angle, making it obvious that this trip wasn't the spontaneous St. Paddy's Day celebration that it was initially made out to be.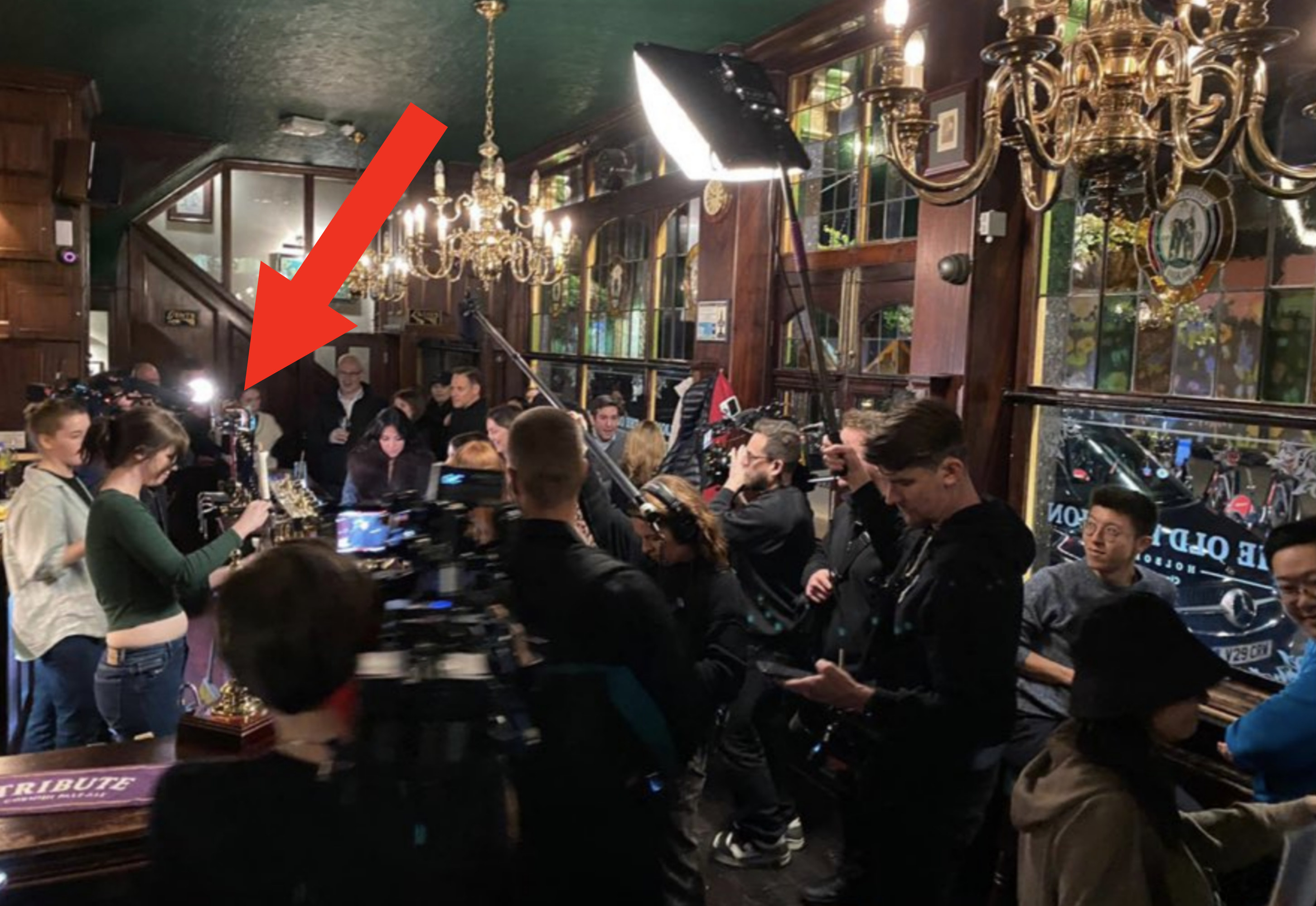 Tweeting a side-by-side of Kim holding the drinks in the pub and the long shot image, one person admitted: "disappointed to learn that this was the insta vs reality of kim k in the pub."
"A 4 cam production team following your every move seems terrible," another user replied.

"Kim is not going to a Pub to be around common folk," someone else agreed.

"Their reality isn't our reality," one more wrote.

And the replies to Dan's original tweet garnered a similar response, with one person writing: "Imagine that being normal to you? I'd never go anywhere."

"I can't believe how many camera people are there for a candid reality show," another observed.

And while Kim's pub crawl may have helped to convince some people that she's just like us, she may need to leave the camera crew at home next time she tries to seem relatable.