Kim Kardashian's TikTok presence has always been a source of contention, with the billionaire sharing her account with her 9-year-old daughter, North.
Last year, North's dad, Kanye West, publicly expressed his disapproval of North being on the social media platform, and accused Kim of trying to "antagonize" him with the uploads.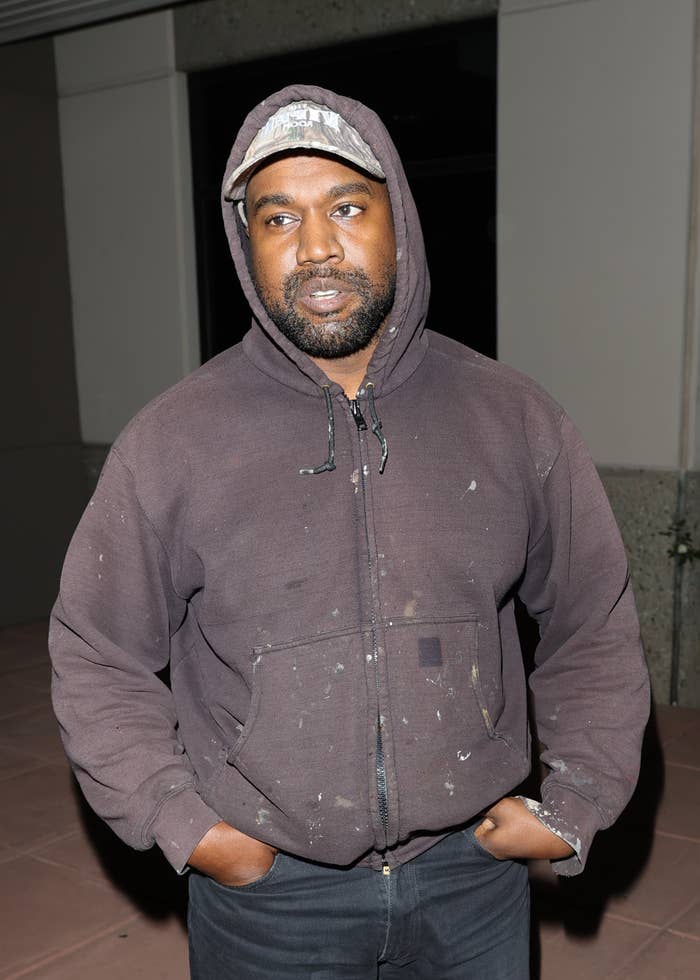 Kim has always maintained that she allows North to use TikTok to "express her creativity" and said that making videos brings her "happiness" amid her parents' bitter separation.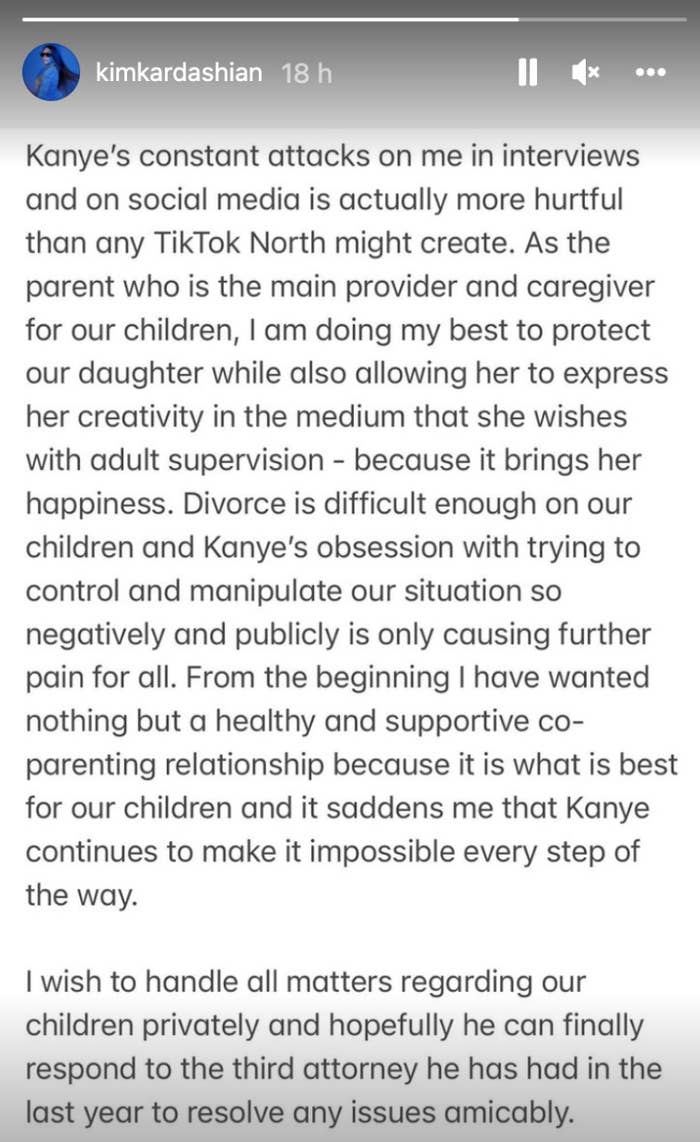 It was later clarified that North only has access to the shared account — which is managed by an adult — via Kim's phone, so that her usage can be monitored.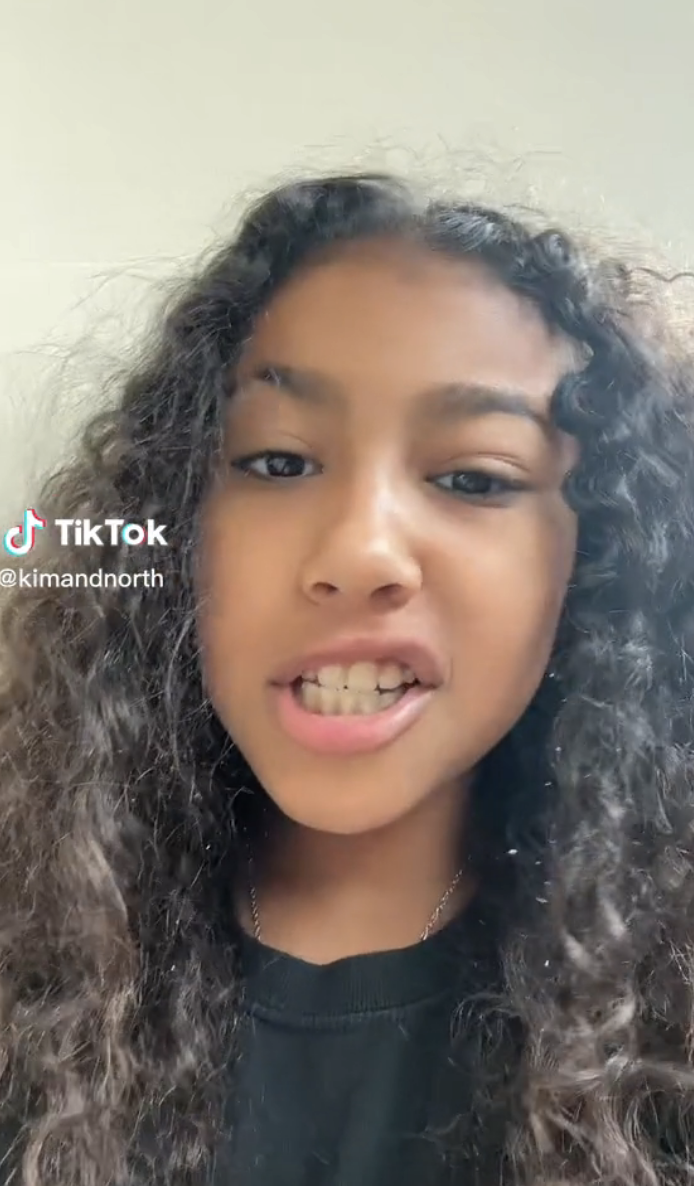 Comments are also switched off on their public posts.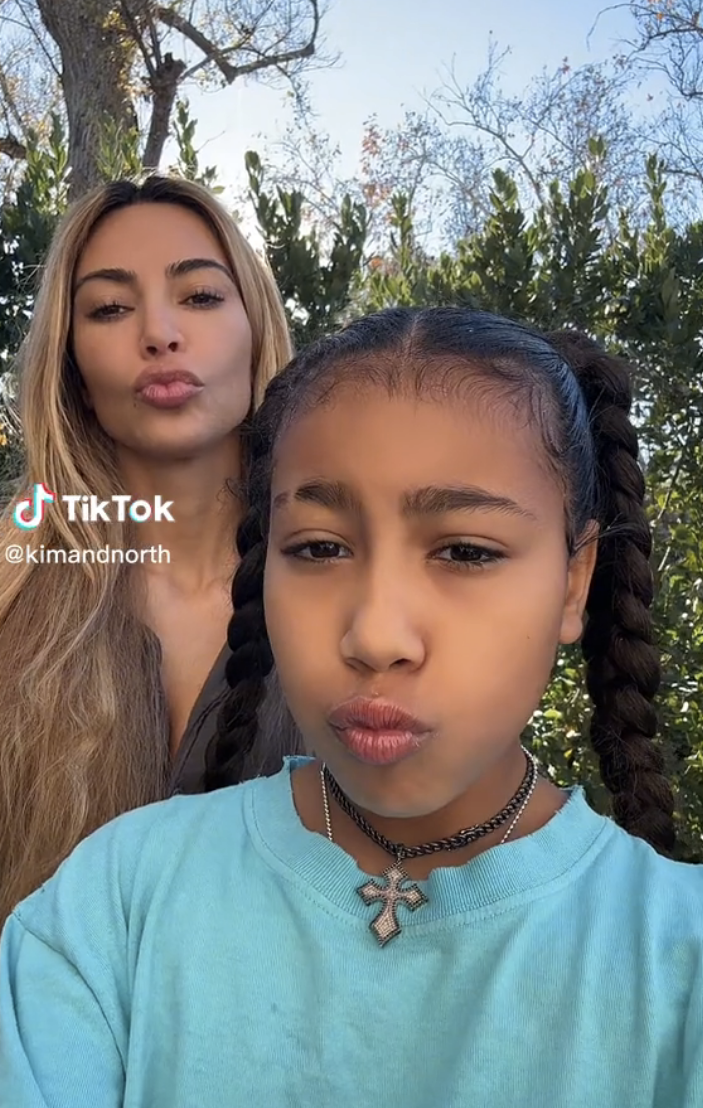 At the time, Kim was largely supported by her fans. But earlier this year, the TikTok backlash started up again after she shared a "weird and uncomfortable" video with North.
In this post, North had used her special effects makeup skills to imitate her famous dad, and the resemblance was uncanny.
Kim appeared next to her daughter and wrapped her arms around her while pouting as Kanye's song "Bound 2" played.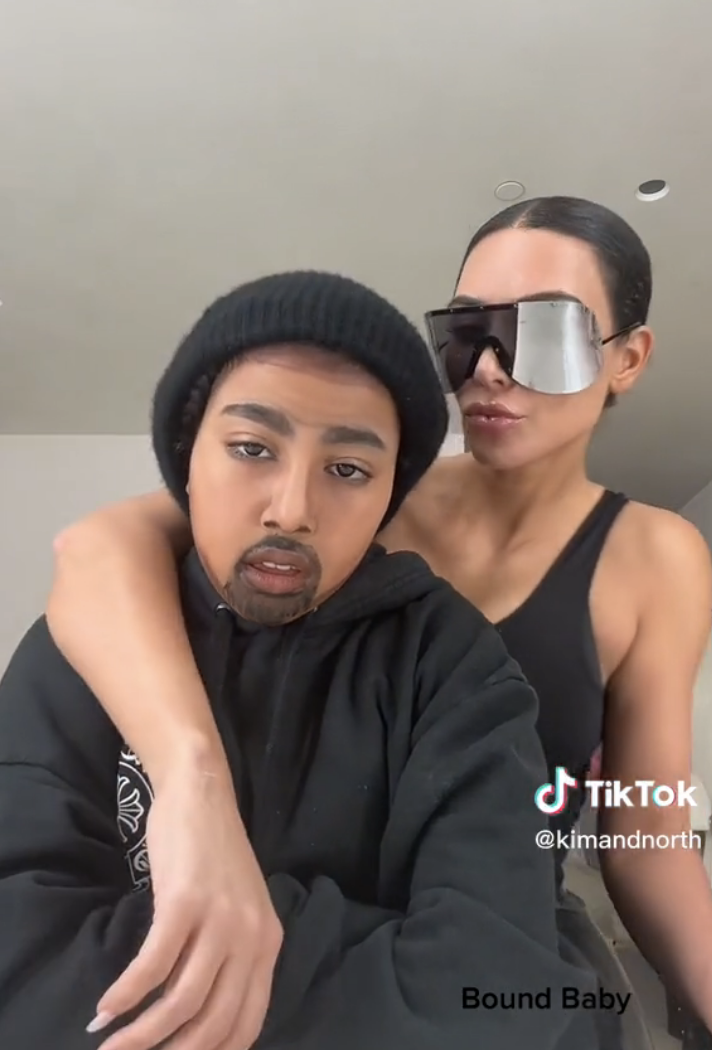 Kim famously appeared nude in the 2013 music video for this track, which left many viewers uncomfortable with its inclusion in the clip.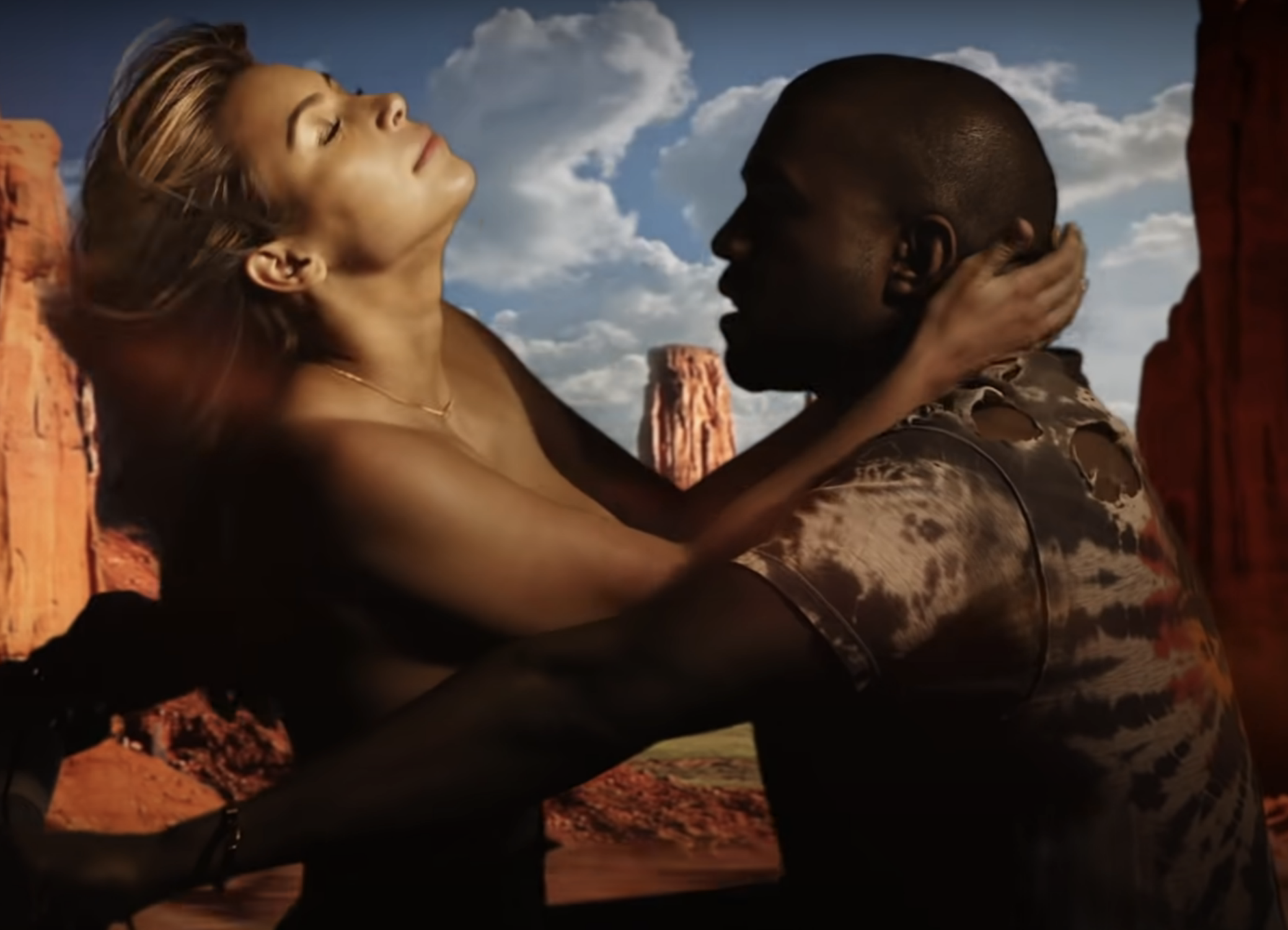 Others accused Kim of "trying to be all sexy" in the video despite being with her young daughter, with one person writing: "This is so weird?? Why is Kim being sexual? Why is it to a song about Kim and Ye having sex? Has North seen the music video??"

Kim also came under fire for refusing to turn "off the sexy" in her social media posts, which is a common criticism of the star.
So followers were shocked when Kim returned to the TikTok page this week and did exactly that, taking part in a popular trend on the app where users pile on heavy makeup while lip synching to British grime artist Millie B's diss track, "M to the B."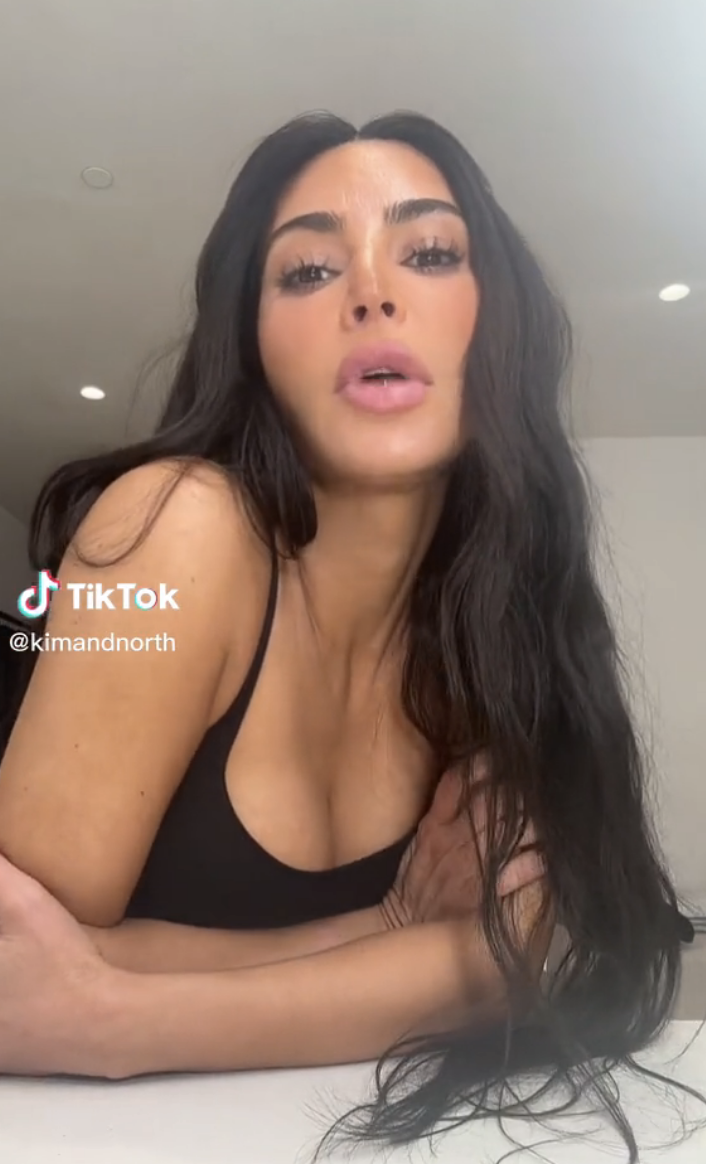 In the video, Kim is vigorously chewing gum as she ties her hair into a messy topknot and applies the makeup.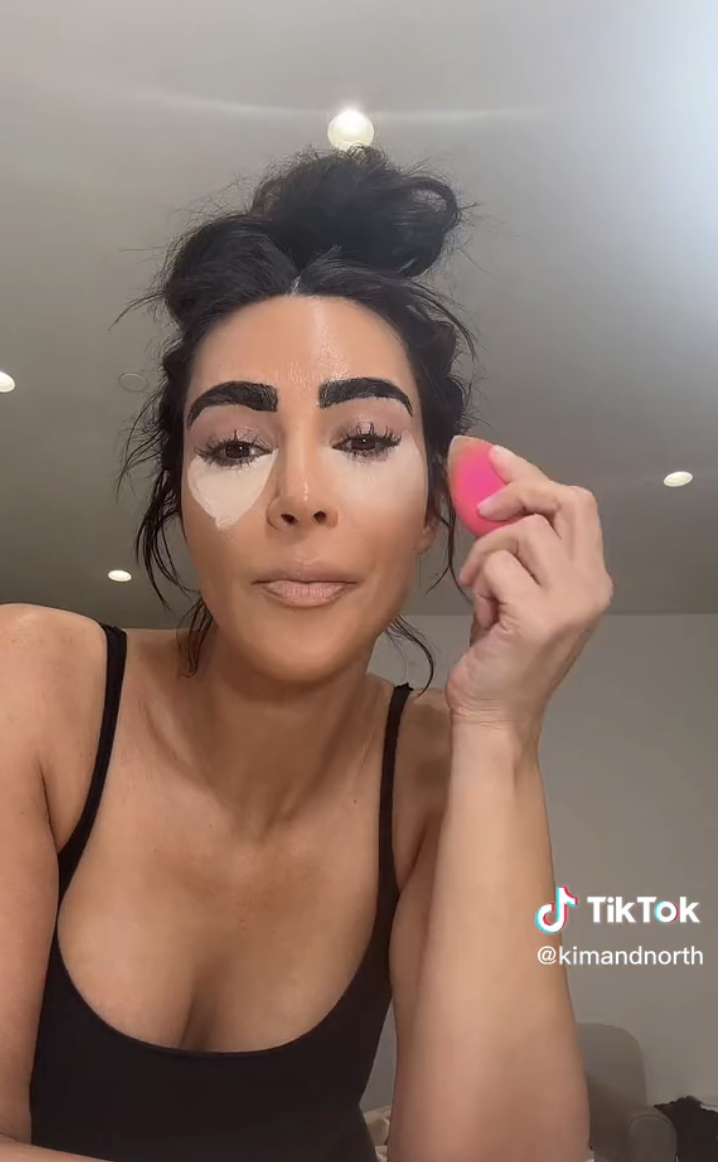 She makes her eyebrows much thicker and darker than usual with a 2010s-esque squared-off inner corner, and adds foundation that is way too dark for her skin tone before adding under-eye concealer that is way too light.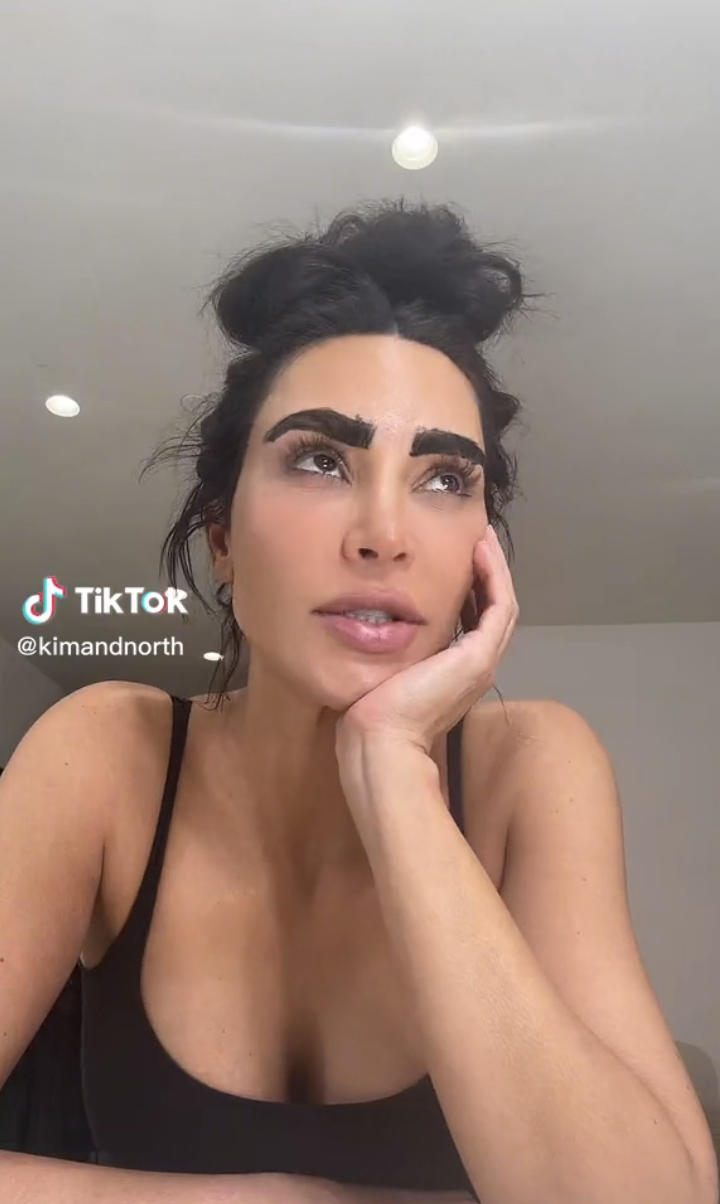 Kim completes the look with ill-fitting false lashes and concealer over her lips, staring straight into the camera while continuing to chew her gum.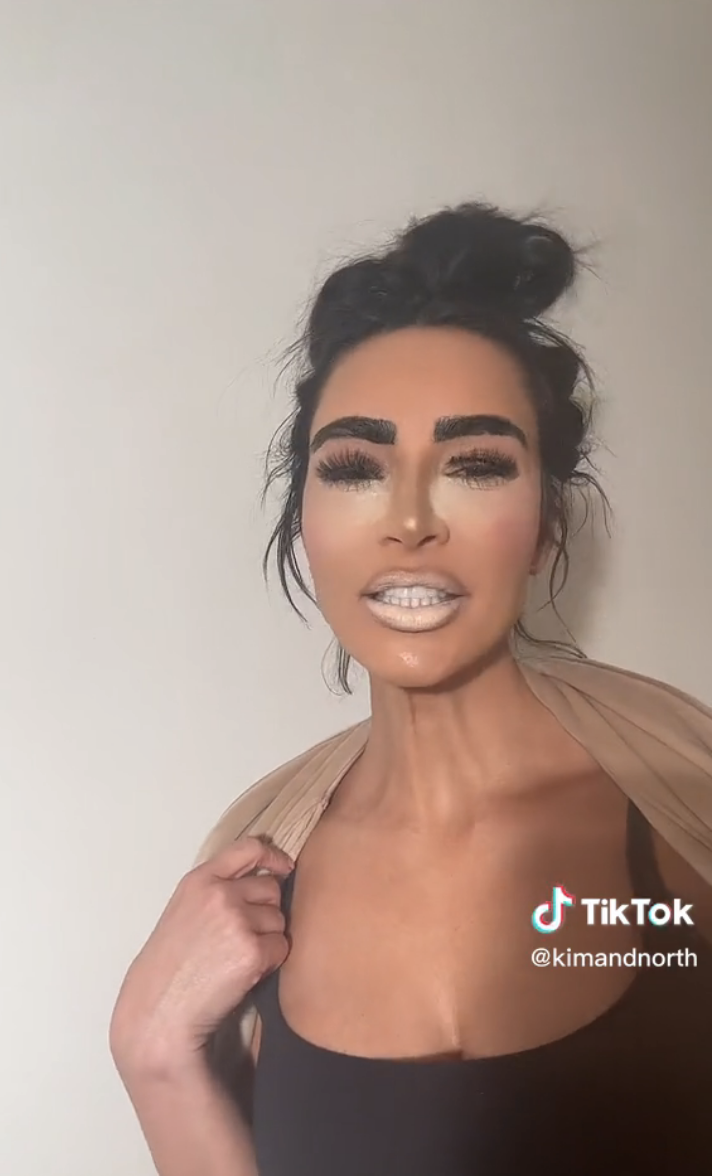 The final look is such a departure from the perfectly polished and undeniably contrived way that Kim usually presents herself to the world that many people struggled to believe that it was really her on their first watch.
"I refuse to believe I've just watched a video of kim Kardashian miming Millie B surely that can't be real," one person tweeted in response.
Someone else wrote: "if you had told me in 2016 that Kim k would know who millie b is I would have laughed in your face."
Another posted the video to Twitter and admitted: "This is the last thing I thought Kim Kardashian would do on tiktok," and it ended up catching Kim's attention.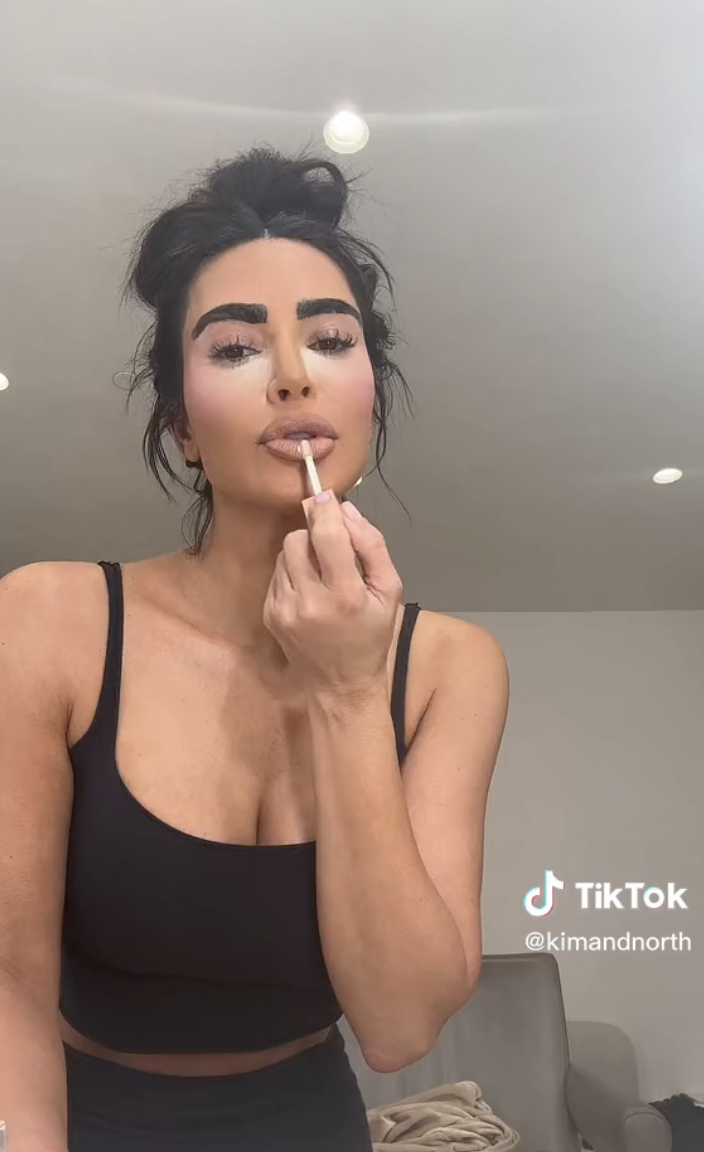 Replying to the viral tweet, Kim said that it was also the last thing that she expected to do on the app, as she explained that she made the video after losing a bet with North.
"Me too! The bribes and bet losing I have going on with North is unreal!" she wrote.
But many saw this as a positive thing and actively heaped praise on North for helping to bring out her mom's "goofier" and "silly" side.
Discussing the situation on a Reddit forum, one person wrote: "I think North is bringing out the fun side of Kim again, it's nice when she doesn't take her self so seriously, even if it's a little cringe."

"Right! Like her sense of humor is so cringe but it makes her more relatable and human," someone else agreed. A third comment read: "i'm so glad she's taking herself less seriously :)"

"Shows a goofier side to her," another user said of the TikTok: "Seeing her do these TikTok's and not be as perfectly curated is refreshing."

"Love that north has her doing silly shit," a fan wrote, while another shared their hope that there will be more "light hearted" and "senseless" content on the upcoming third season of Kim's reality show, The Kardashians.


And seemingly referencing the controversial "Bound 2" video, one person summarized the entire discourse as they wrote: "I think she's finally realised that she has to make videos like these to stay relevant- her making sexy faces at the camera isn't gonna cut it anymore for this generation."

But only time will tell if goofy Kim is here to stay.