Things have been tense between the two siblings since last year, when Kourtney accused Kim of using her wedding — which was hosted by Dolce & Gabbana — as a "business opportunity" after Kim collaborated with the same designers with a similar concept just four months later.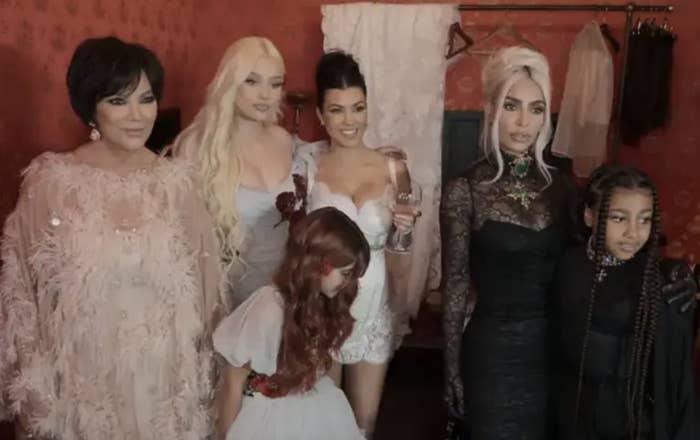 While Season 3 of the family reality show ended with Kim and Kourtney agreeing to draw a line under the dispute, they admitted that watching the episodes stirred it all up again as they were able to see what the other had been saying about them at the time.
In this season's premiere episode, Kourtney revealed that she'd dropped out of a family trip to Cabo San Lucas, Mexico, just three days before they were due to fly because of a "heated phone call" that she'd had with Kim.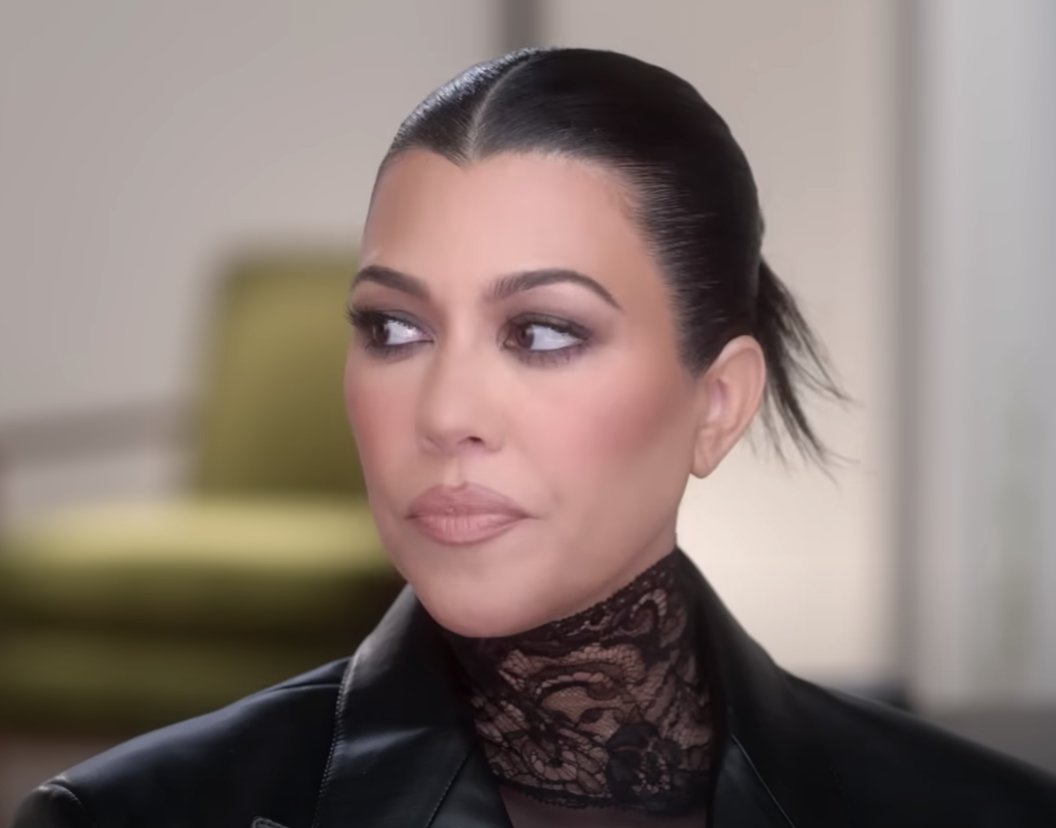 While the conversation started out incredibly cordial, things took a turn when Kim seemingly tried to get a rise out of Kourtney by revealing that she is in a group chat with all of Kourtney's friends.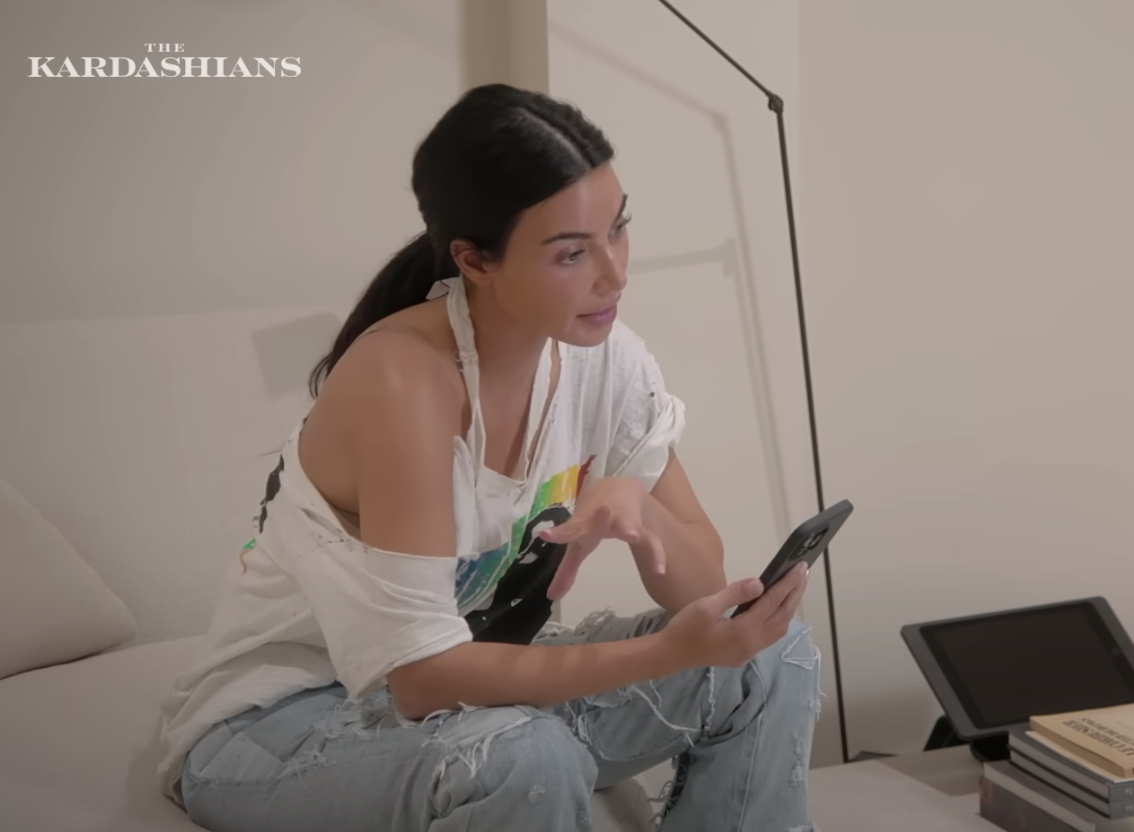 "All of your friends call us complaining," Kim claimed. "We're on a group chat that's actually labeled 'Not Kourtney.'"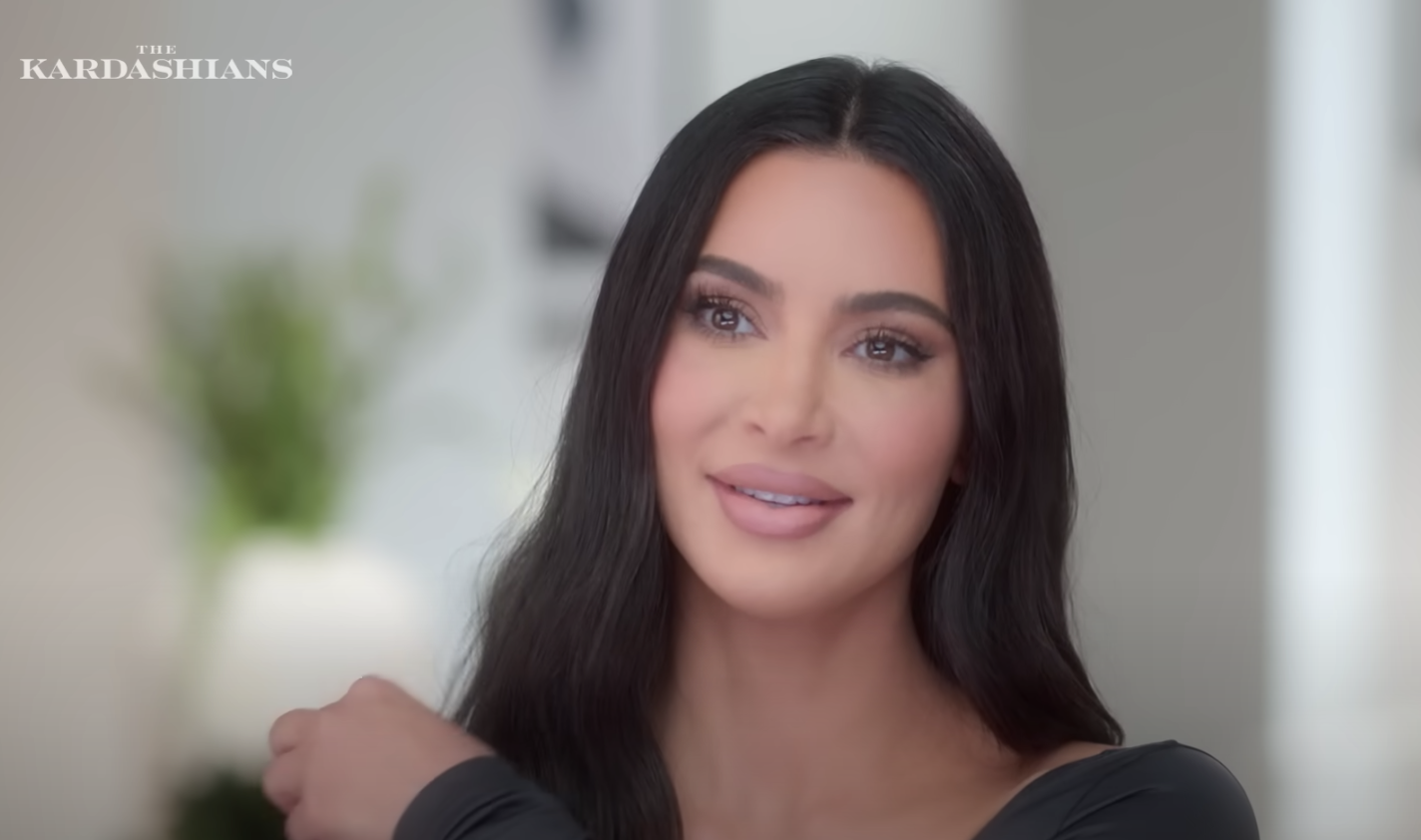 However, Kourtney barely reacted to this, which prompted Kim to reiterate, "They're your friends. The ones you speak to on a daily basis." She then said that the group exists so that Kim can set Kourtney's friends straight about things she'd told them about her.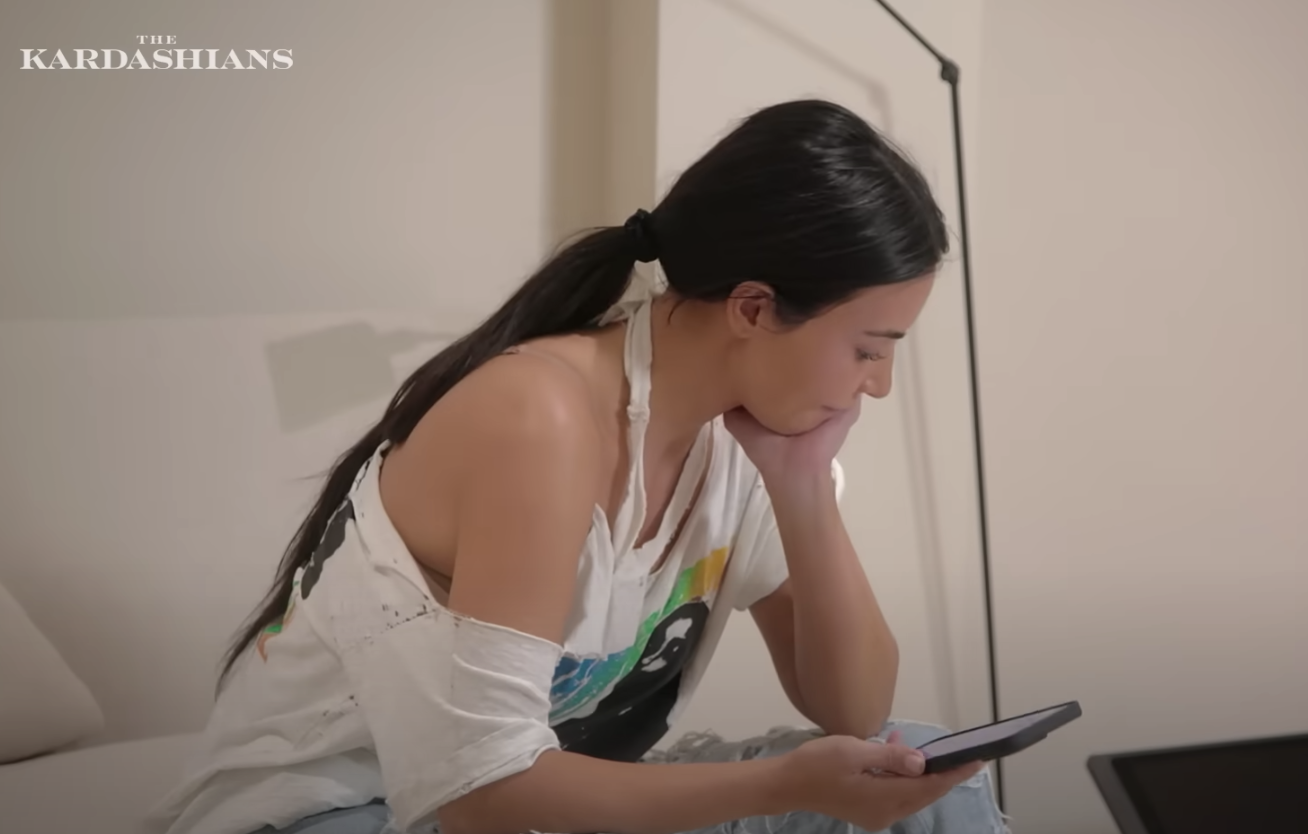 "You are a narcissist," Kourtney retorted. "It is all about you. Anything you do, it's about you and about how it looks to the world about you, so you just want to clear up your facts. Take up my whole fucking side of the episode, I don't give a fuck what anyone thinks about me."
At this point, Kim suddenly asked, "Are you happy? We all are concerned."
"I have a happy life, and the happiness comes when I get the fuck away from you guys," Kourtney answered calmly before adding, "Specifically you."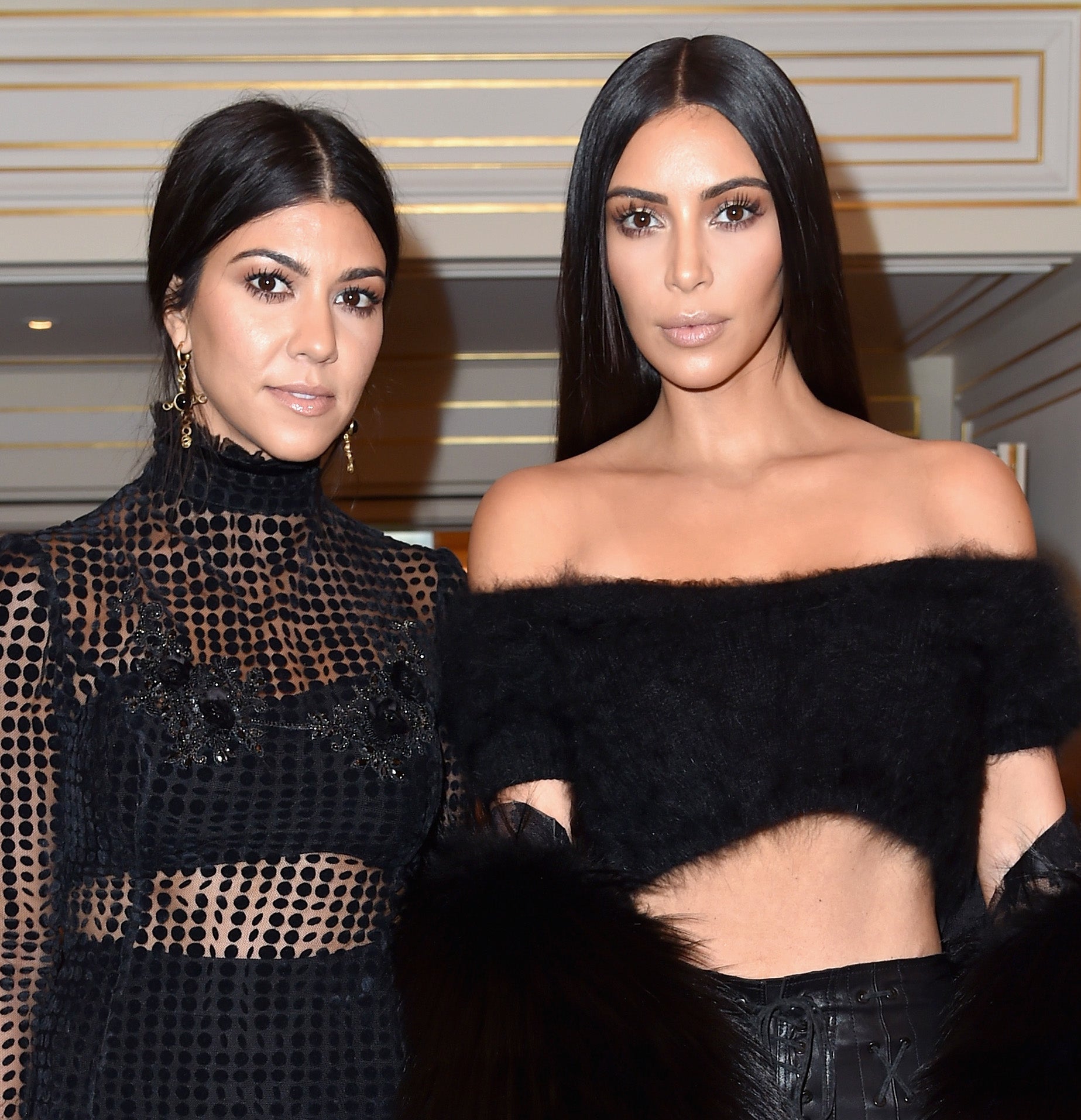 Viewers have argued that Kim then crossed a massive line by bringing Kourtney's three children into the conversation. Kourtney shares 13-year-old Mason, 11-year-old Penelope, and 8-year-old Reign with her ex Scott Disick.
The star sniped, "Well, your kids have even come to me with problems that they have and how you are, so…"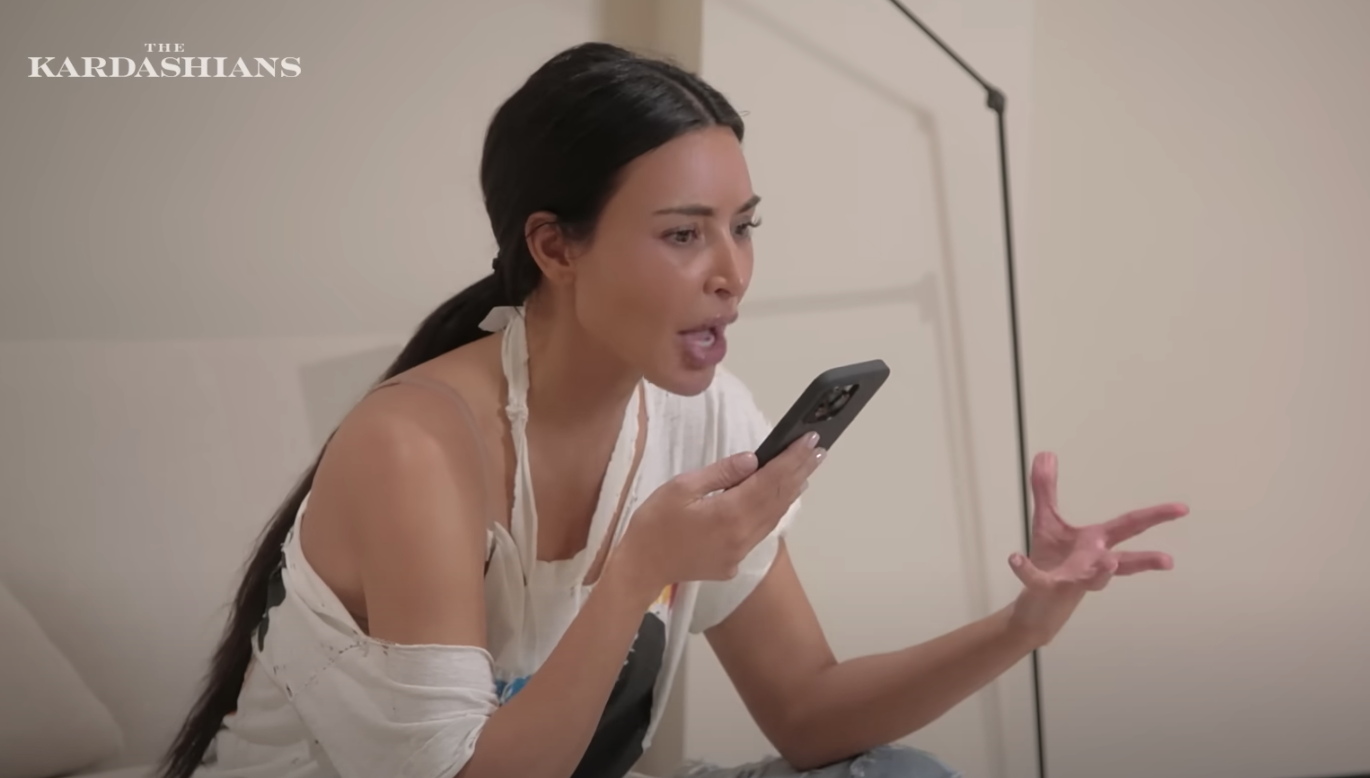 Kourtney broke down in tears almost immediately as she called Kim out for weaponizing everybody in her life against her. She said, "Is that helpful? You're adding it into a fight to have a side; it's you and my friends and my kids and everyone against me. It's just like you're a fucking witch, and I fucking hate you."
And fans of the show were inclined to side with Kourtney, with many quick to point out that this was far from the first time that her kids have been brought into the drama between the sisters. In fact, Kim and Khloé seem to have quite a history of badmouthing their mom in front of them.
"Did kourtneys kids really come to Kim or did Kim ask them and they just agreed with whatever she said?" one person asked on a Reddit forum, to which another pointed out, "This was my same thought. We've already seen Kim go behind Kourtney's back to talk shit to her kids about their mom before."
If you need reminding, in Season 17 of Keeping Up With the Kardashians, Kim and Khloé Kardashian were both upset that Kourtney wasn't sharing every aspect of her life with the cameras, particularly who she was dating.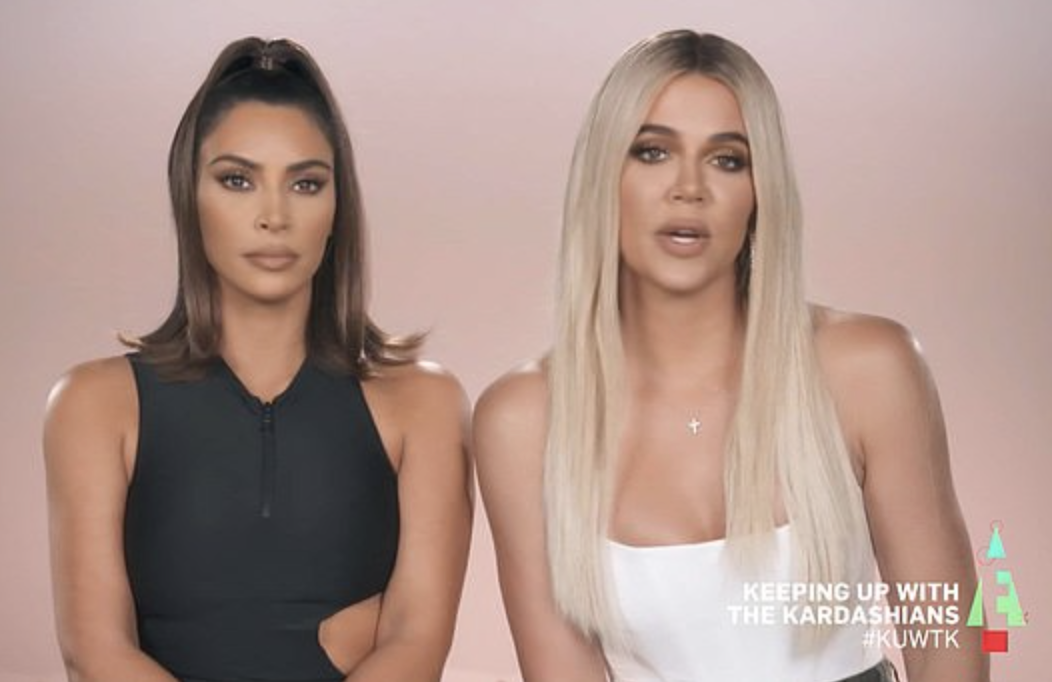 The two sisters tried to get to the bottom of who her mystery lover was at the time, and Kourtney's children were present for the confrontations on more than one occasion.
In one scene, Khloé was with her best friend, Malika Haqq, as well as Mason and Penelope when she decided to call Kourtney. Kourtney messaged in response: "With kids, call you later."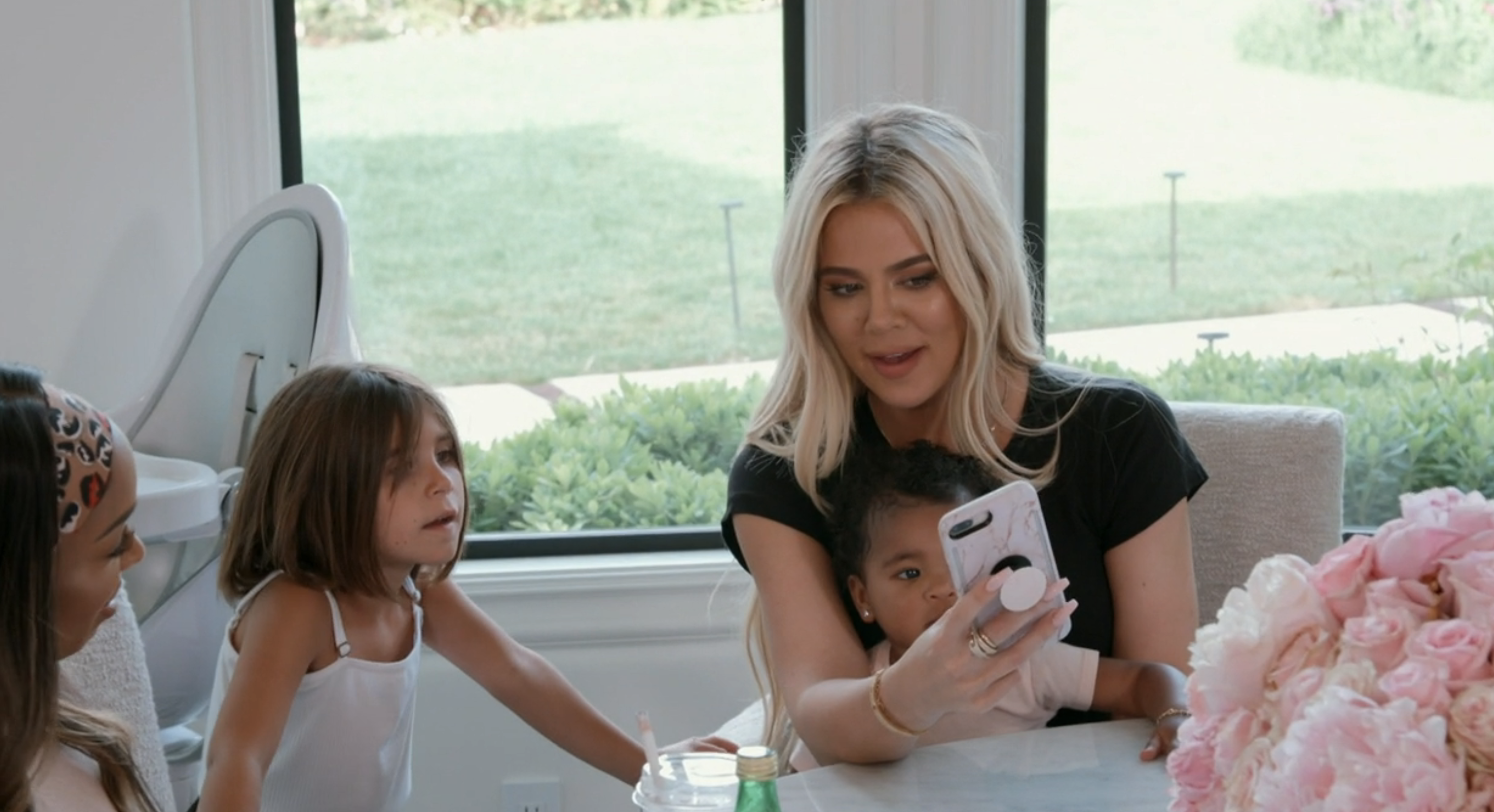 Khloé was clearly unimpressed and asked the kids, "You wanna know what your mom just texted me?" before reading Kourtney's message aloud. Mason then FaceTimed his dad, who revealed that he was with Reign.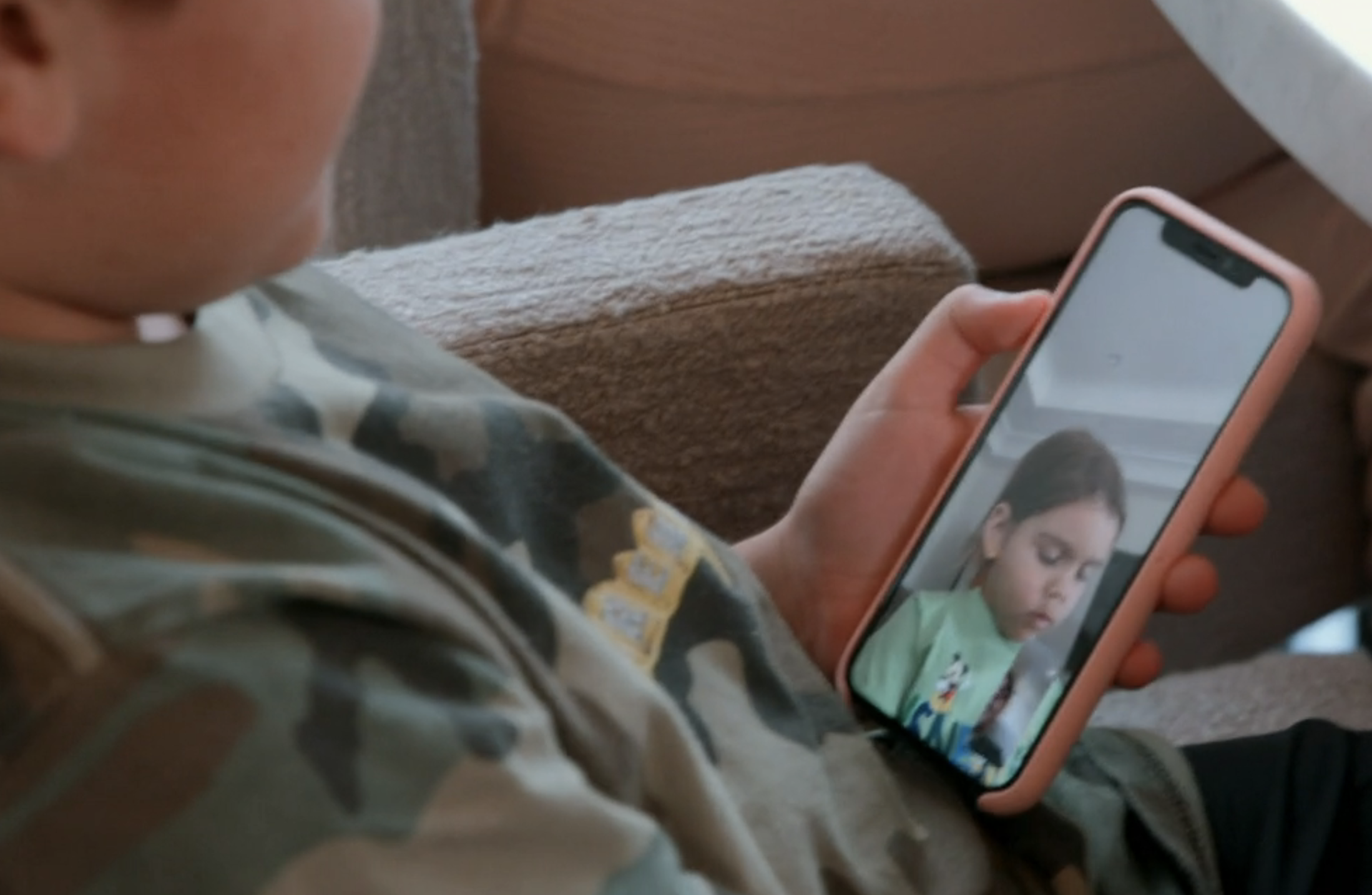 At this point, Khloé shouted, "Reign's not even with Mom, see? Mom's a liar!" She then dramatically yelled "Liar!" again, with Penelope repeating, "Mom's a liar!"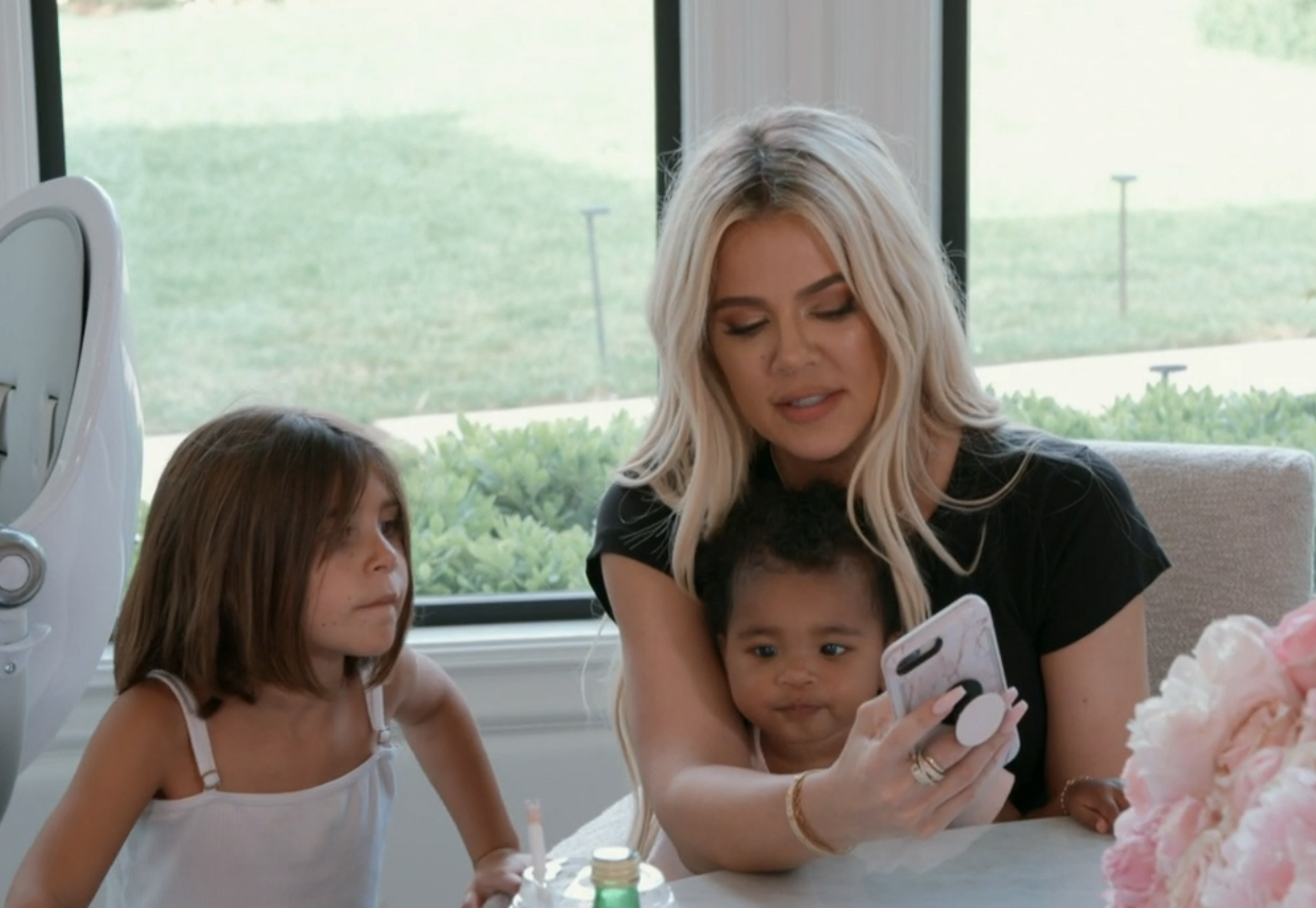 Malika then suggestively asked, "The question is, who is she really with?" with Mason and Penelope still present.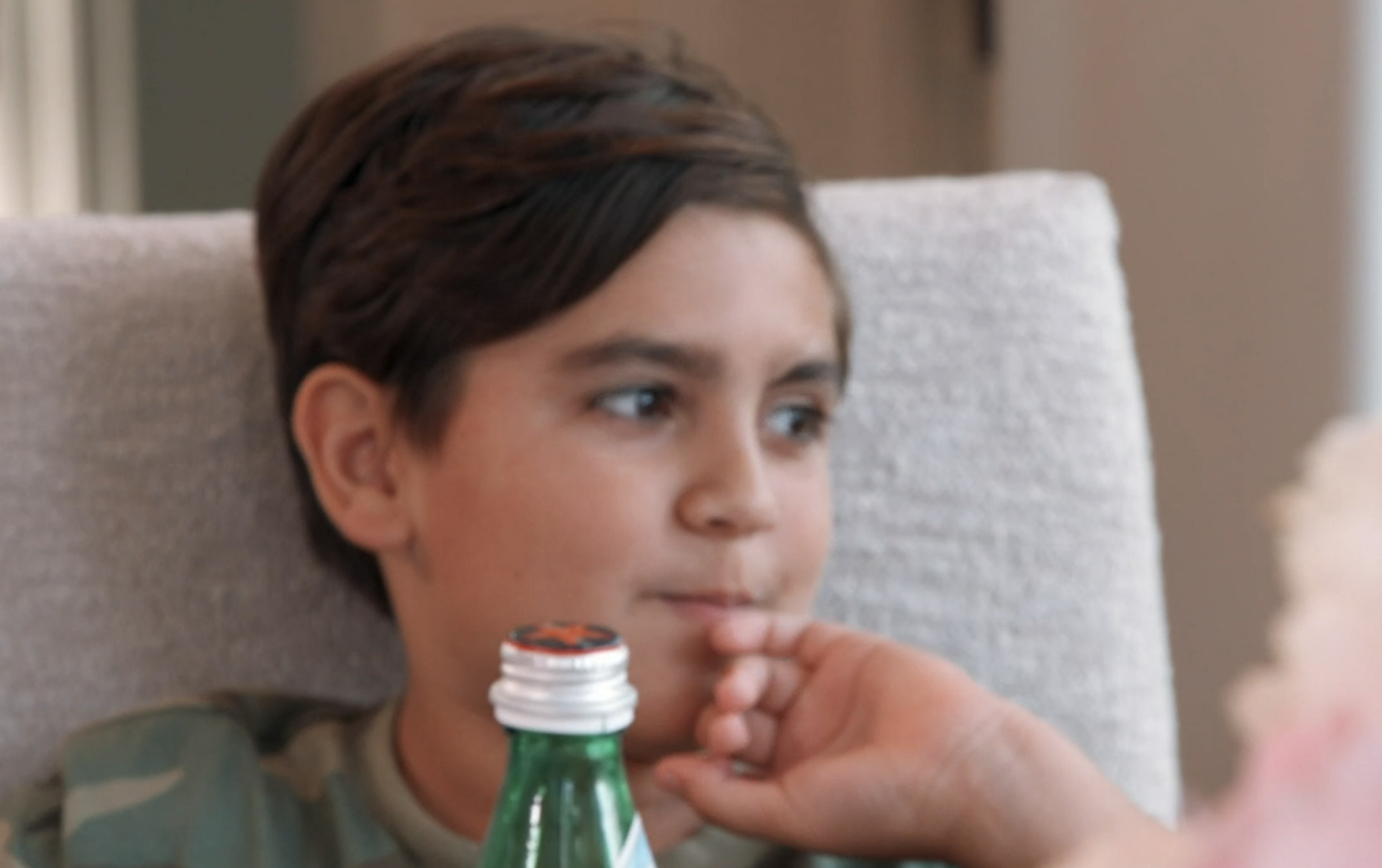 Later in that same episode, Kim and Khloé FaceTimed Kourtney, who answered with Penelope and revealed that they were taking a cooking lesson together.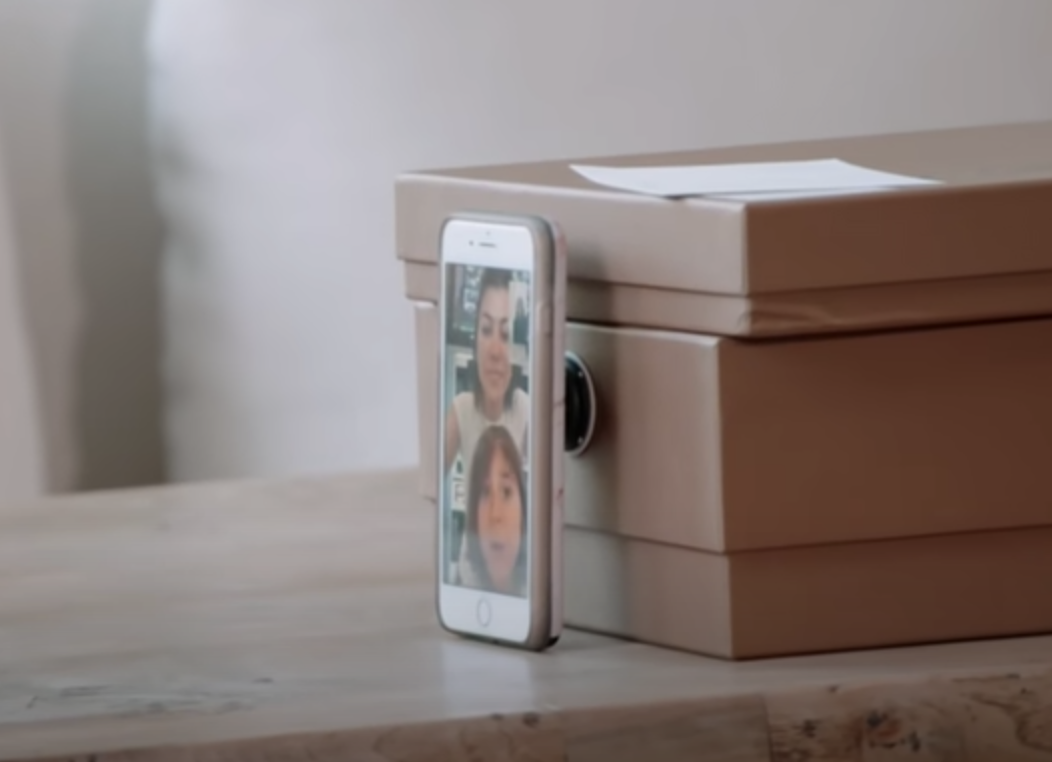 The sisters immediately started to make shady comments about Kourtney's work ethic, and then they abruptly threatened to fire her from the show. Kourtney later revealed that she was left in tears about having been disrespected in this way in front of her daughter.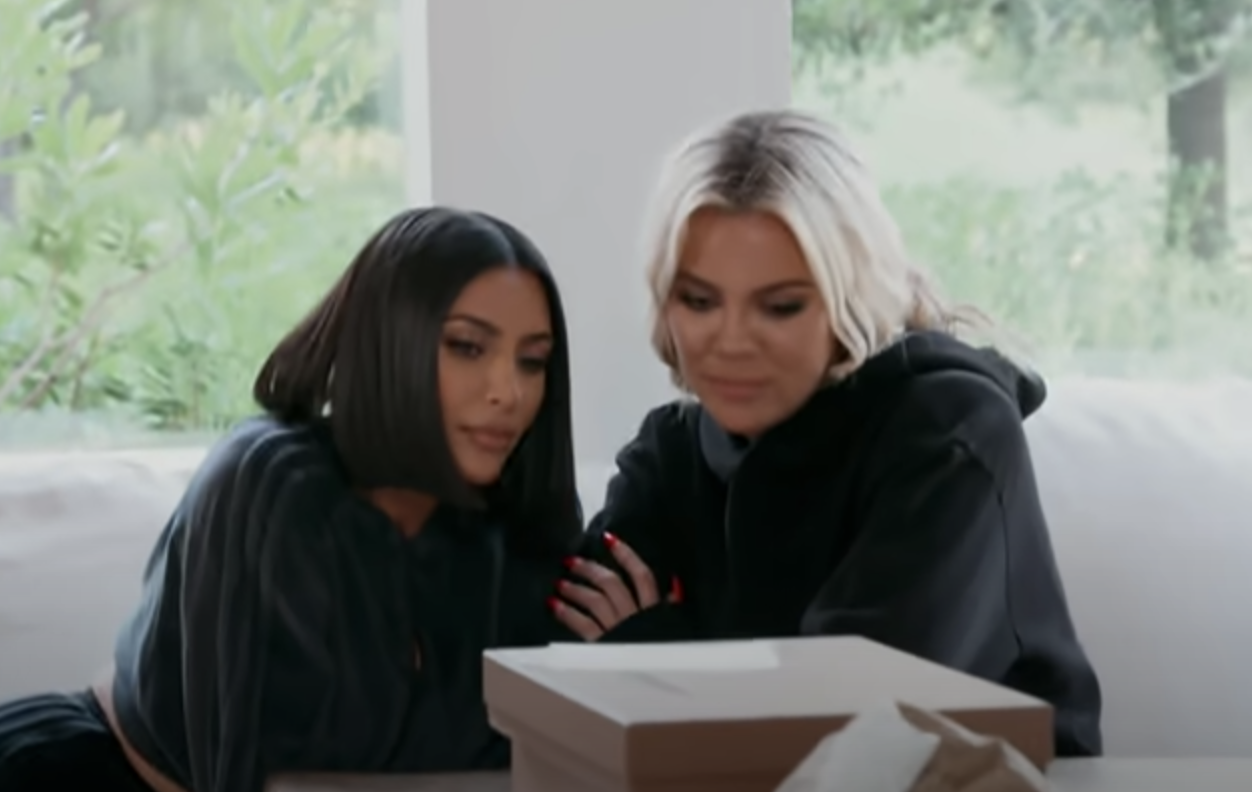 Remaining calm in the moment, Kourtney said of being fired, "I am down," before asking, "But what's up with the meanness?"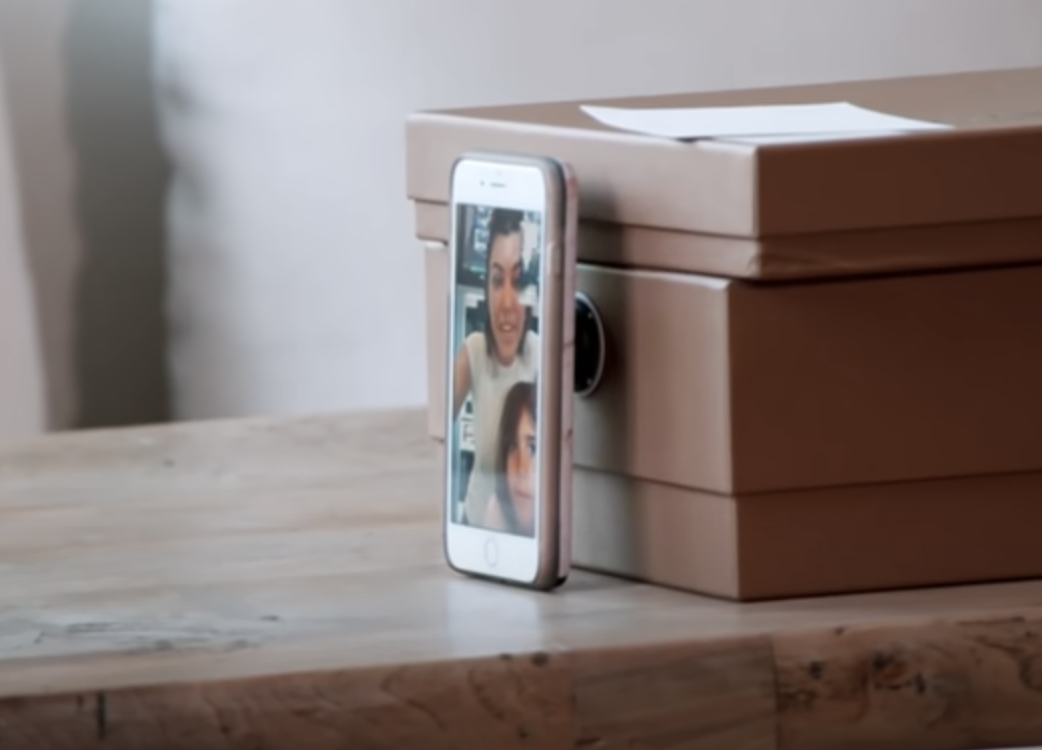 She then ended the call and texted Khloé, "How dare anyone disrespect me like that in front of my daughter? I'm now crying when I have people over taking a cooking lesson. Have a nice night."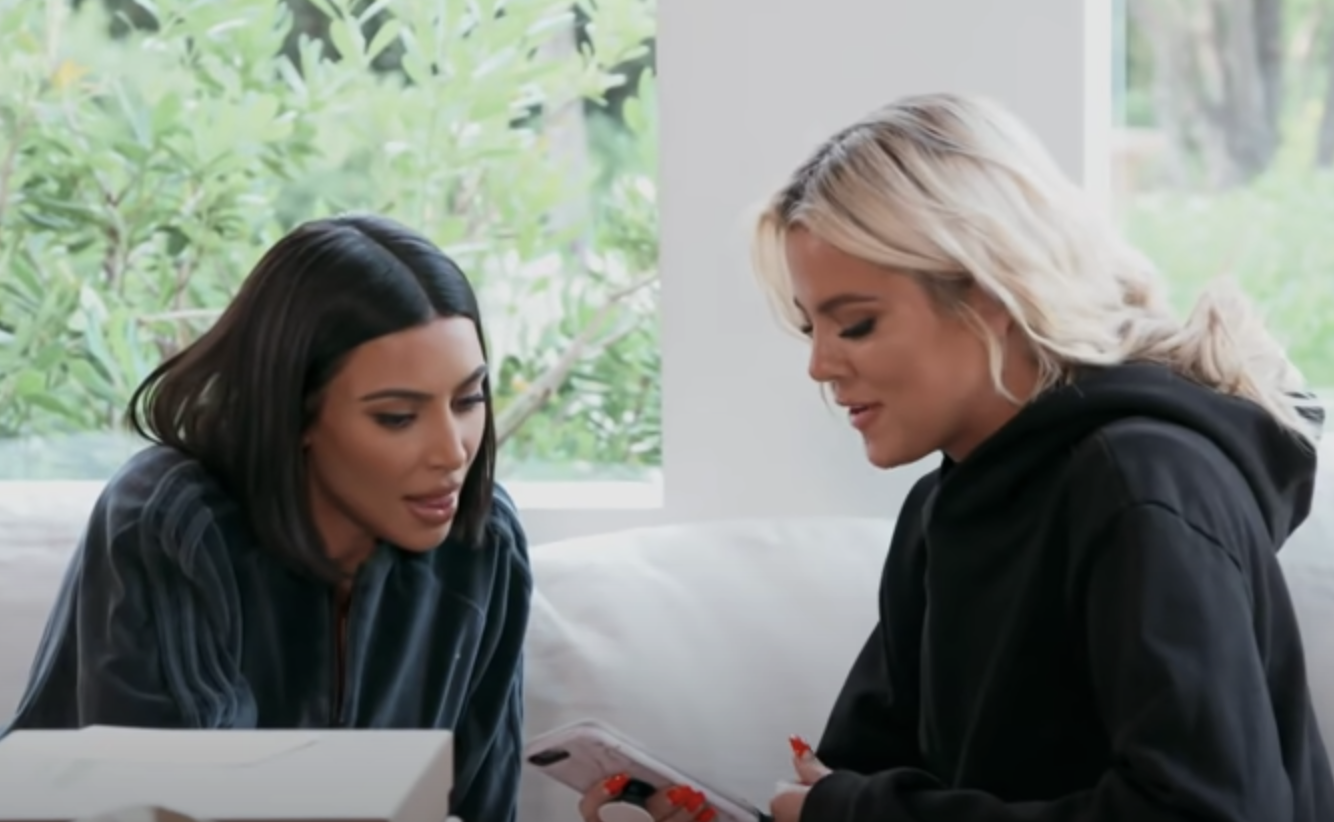 The sisters seemed unbothered by Kourtney's reaction, with Kim even attempting to snatch Khloé's phone from her to call Kourtney again.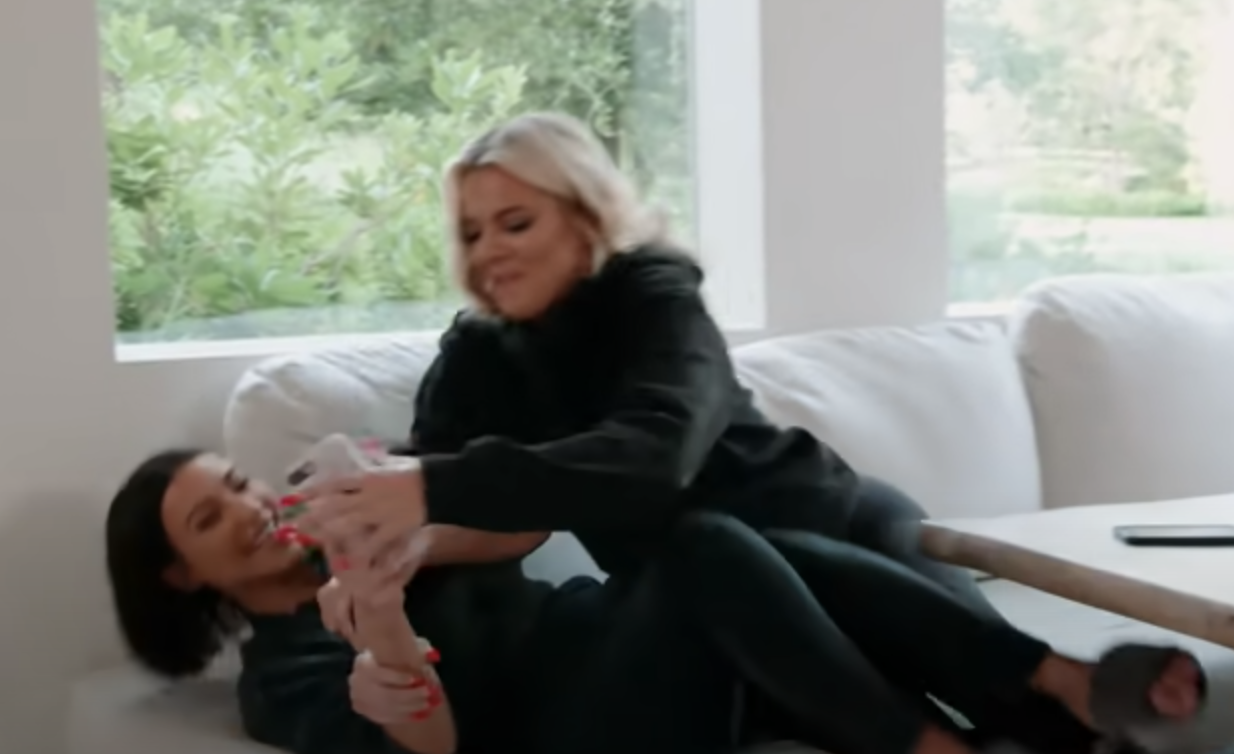 And this theme continued into Season 20 of KUWTK, where Kim was filmed dragging Kourtney in front of Mason by relaying an entire phone conversation that she'd had with his mom where she'd felt ignored.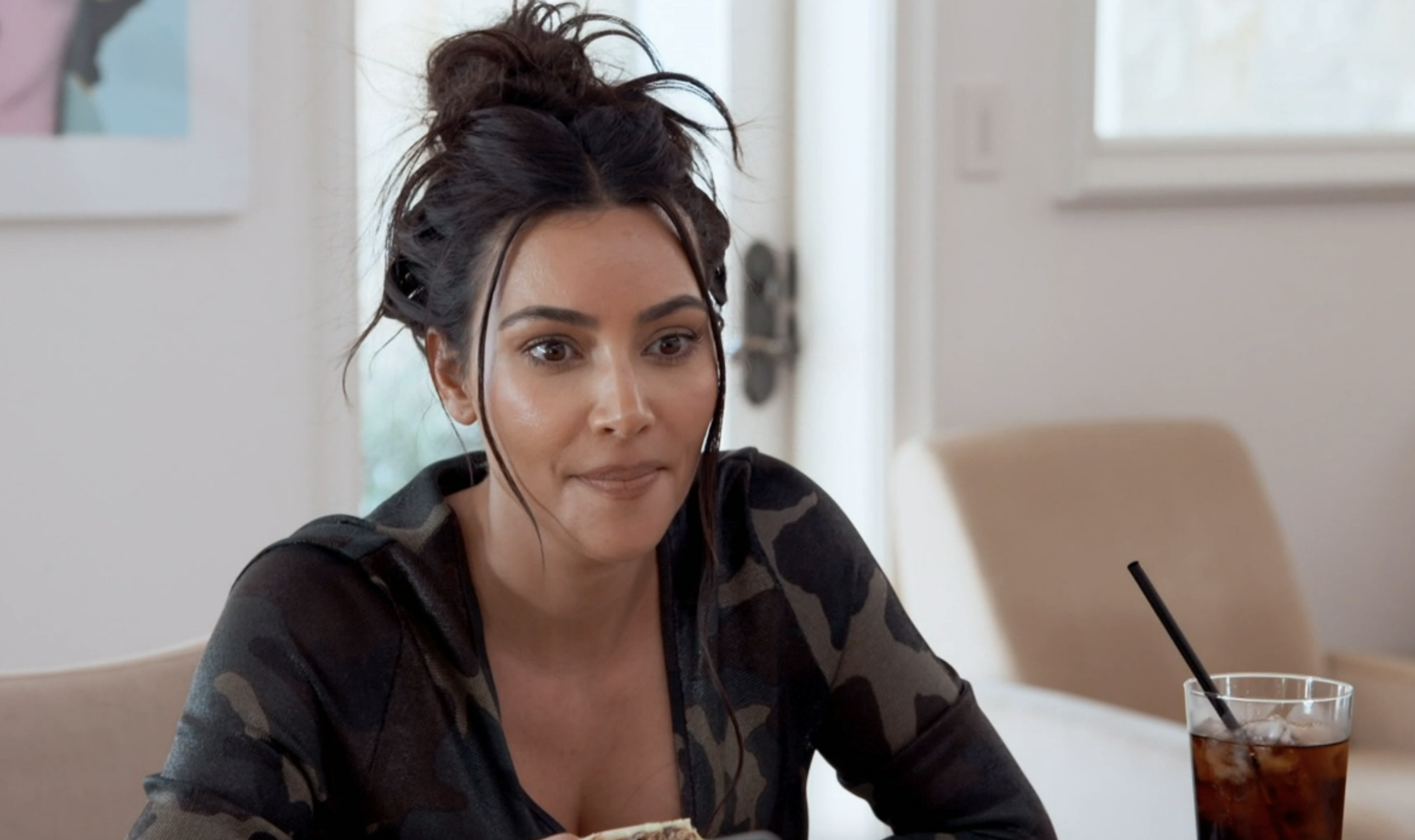 "Y'know what, I'm gonna give you an example of what never to do with your family members," she told the preteen, adding that Kourtney had been with her friend Addison Rae at the time.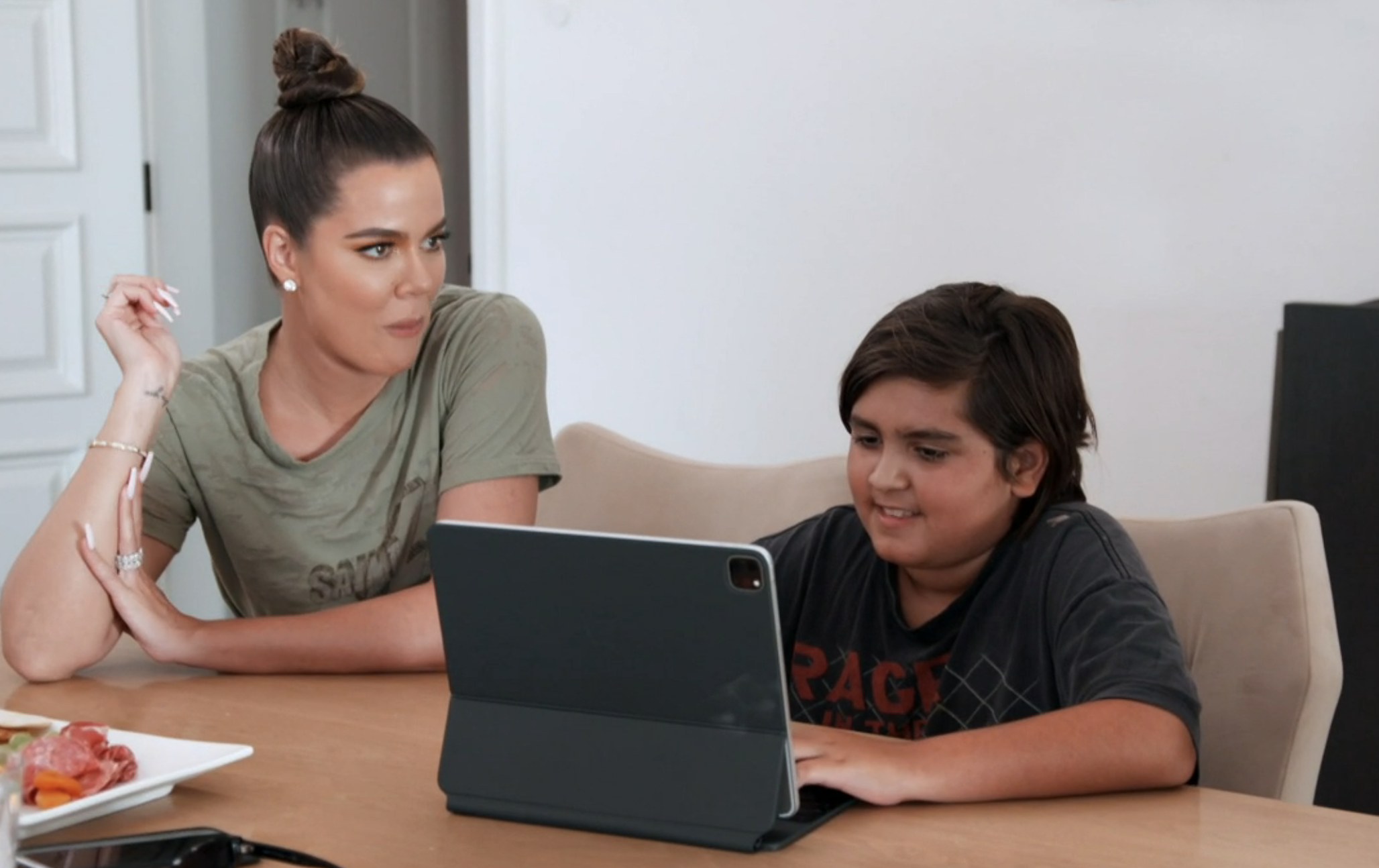 "I called Mom; Addison was over. I was telling her a deep problem I was having," Kim went on. "I needed someone to talk to, I needed someone to confide in. I called her, we were talking, she was like, 'Uh-huh, mhm.' She acted really interested in what I was saying, then she was like, 'OK, I'll call you back because Addison's here. I can't really talk and I want to be private.'"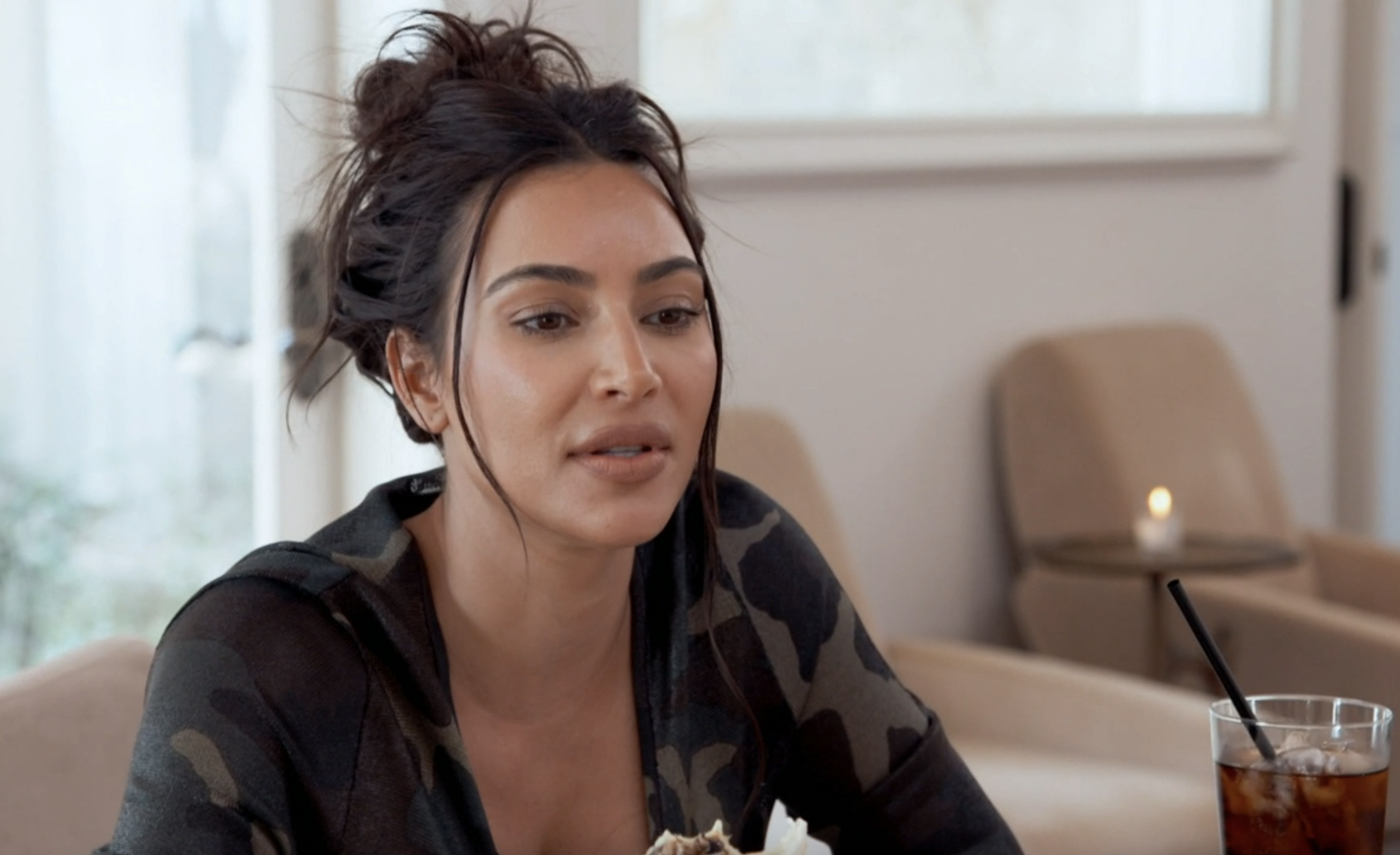 Kim then told Mason that she'd heard Kourtney complain about her to Addison after she thought she'd hung up the phone, and did not hold back as she expressed her disappointment in his mom.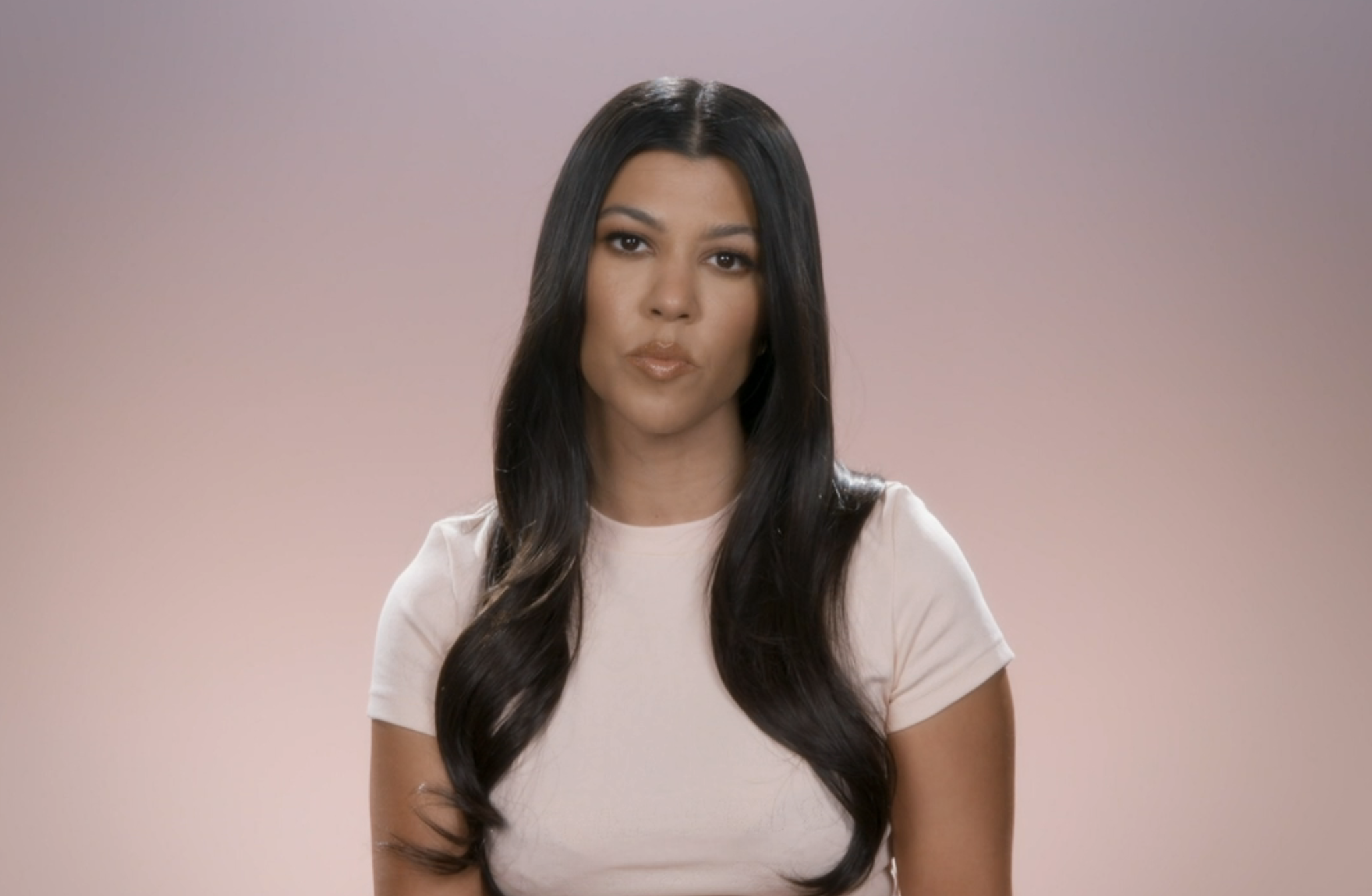 Kim was criticized for her actions when the episode first aired back in 2021, with one viewer reportedly commenting at the time, "Alright, vent to Khloe but don't slag off a kid's mum to their face, Kim is something else…"
"What a nasty human. It's bad enough these kids' lives are public and have major scrutiny at all times, and now their own aunt badmouths their mum to them," another wrote.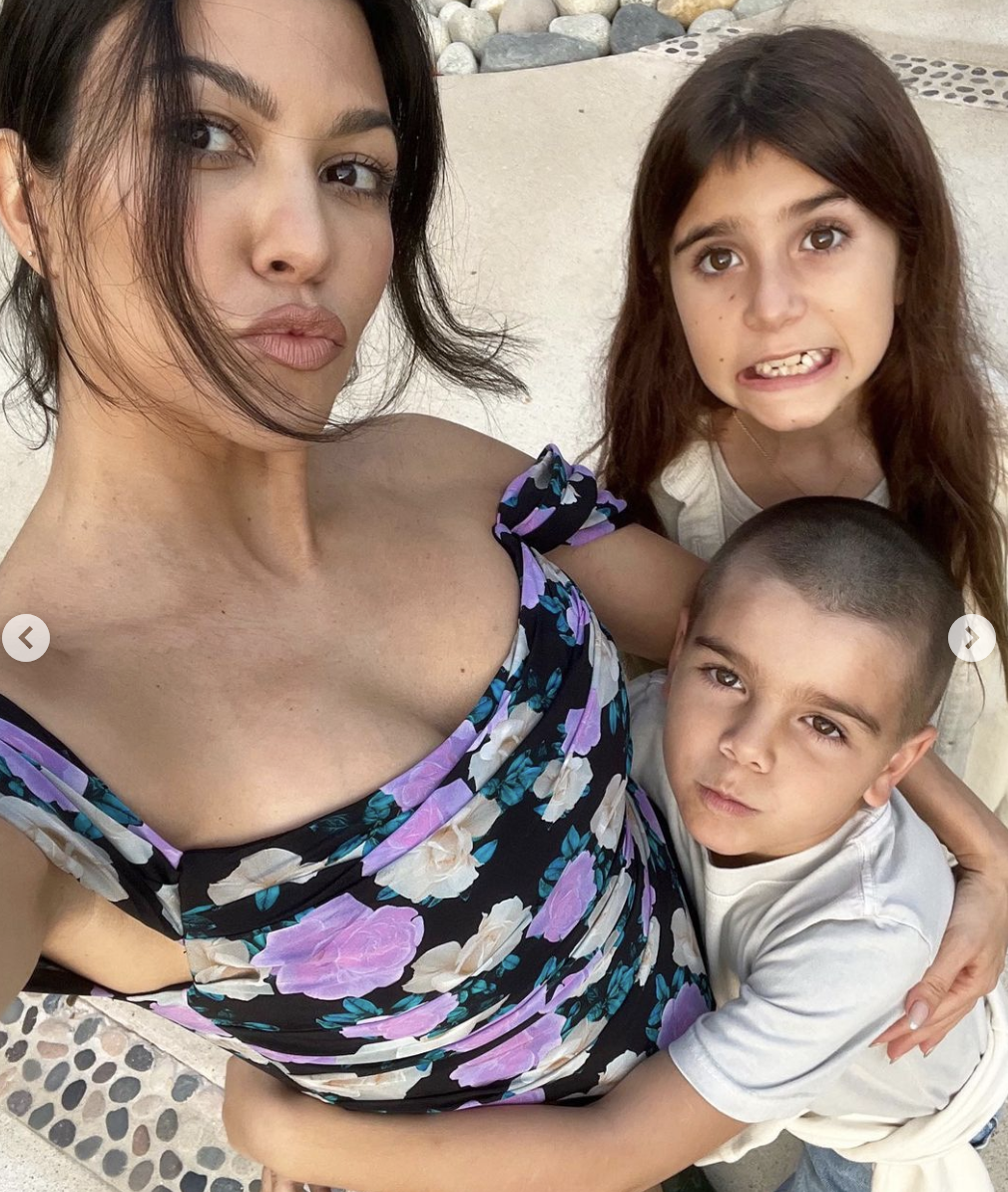 It is also worth noting that since Kim's split from Kanye West, who has changed his name to Ye, she has made a point of never badmouthing him in front of their children because she doesn't want to impact the way that they feel about him. This seems to be the exact opposite of her approach to communicating with Kourtney's kids about their mom.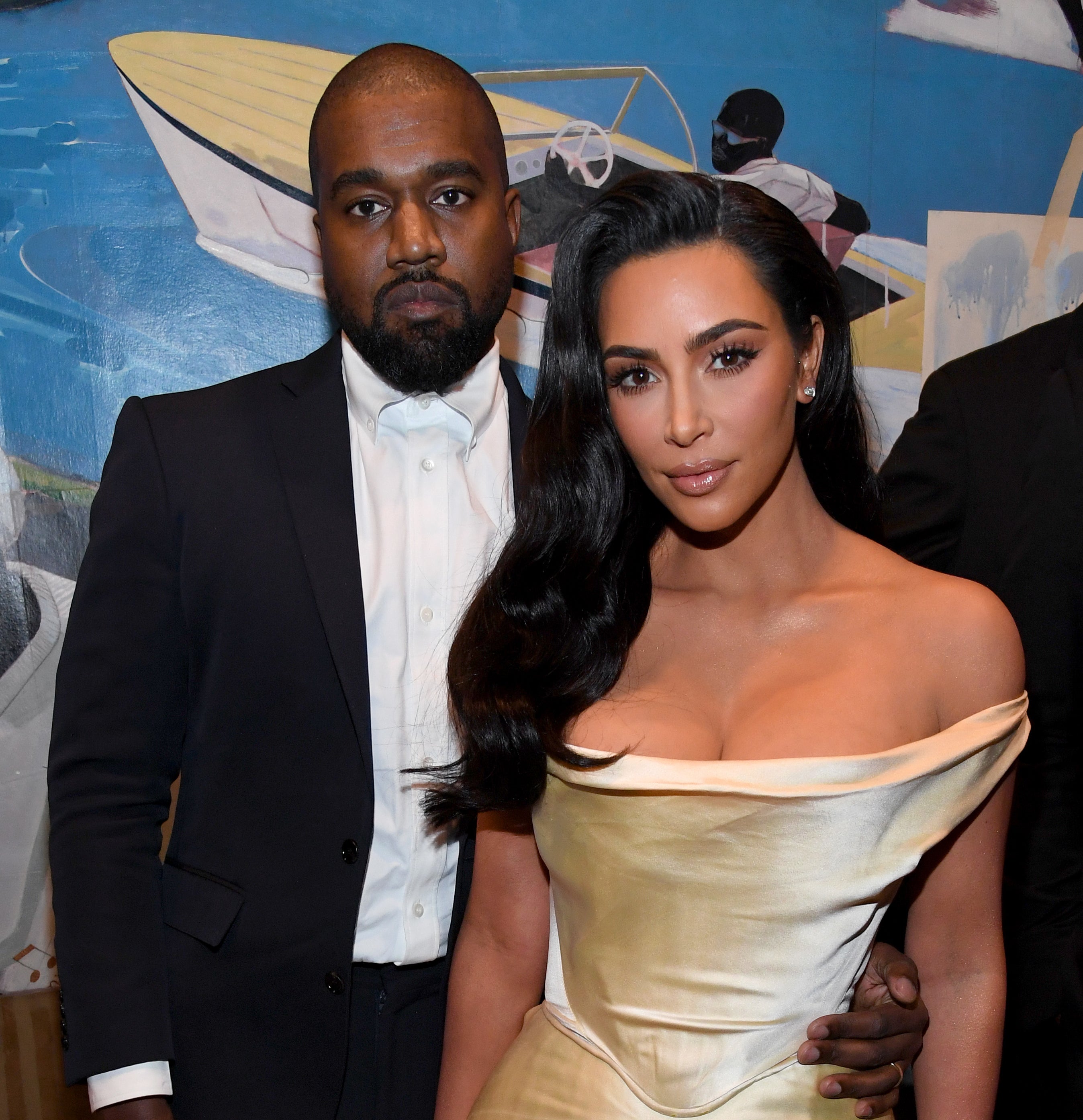 Kim shares 10-year-old North, 7-year-old Saint, 5-year-old Chicago, and 4-year-old Psalm with the rapper, who came under fierce public scrutiny last year because of his antisemitic hate speech and other controversial comments.
But despite how Kim might personally feel about Ye, she has maintained that she will always be "his biggest cheerleader" in front of their children. She said during Season 3 of The Kardashians, "I don't ever want to jump in and be a part of a downfall for the father of my kids."
She added that she goes into "protection mode" when it comes to her children and works hard to hide all of the drama in her life from them.
Speaking on the IRL podcast, Kim explained, "One day, my kids will thank me for sitting here and not bashing their dad when I could."
The Kardashians continues on Hulu next week in the US and on Disney+ internationally.