In addition to the constant public attacks from her ex-husband Kanye West, who has legally changed his name to Ye, Kim found herself at the center of several controversies.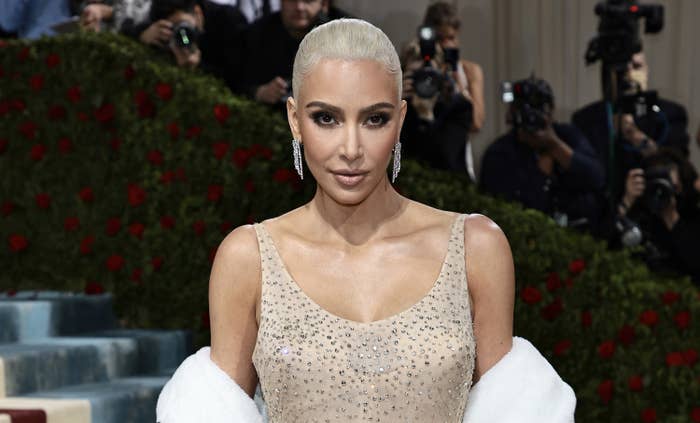 In fact, the last year may just have been Kim's most problematic to date, with the star coming under fire for her "triggering" obsession with weight loss, seriously out-of-touch comments, desperation to brand herself as a "workaholic," and her reaction to Balenciaga's highly controversial photo shoot scandal in November.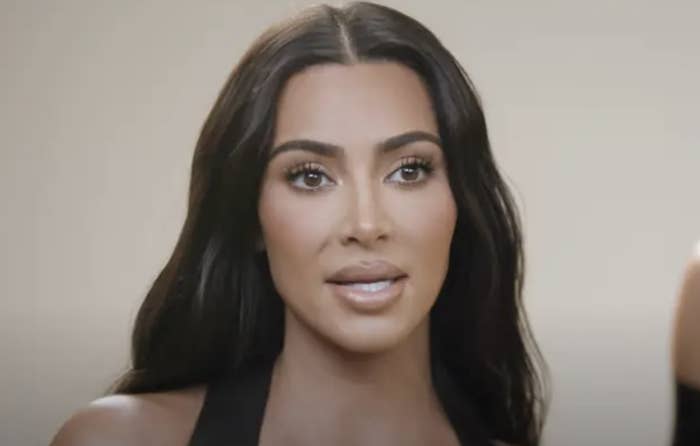 But just five days into 2023, it appears that being unproblematic for the next 12 months wasn't part of Kim's New Year's resolutions.
Instead, Kim has sparked backlash in less than a week thanks to her latest TikTok video with her and Ye's 9-year-old daughter, North West.
North's TikTok uploads are no stranger to scrutiny, with Ye himself denouncing Kim for allowing their young daughter to be on the app last January.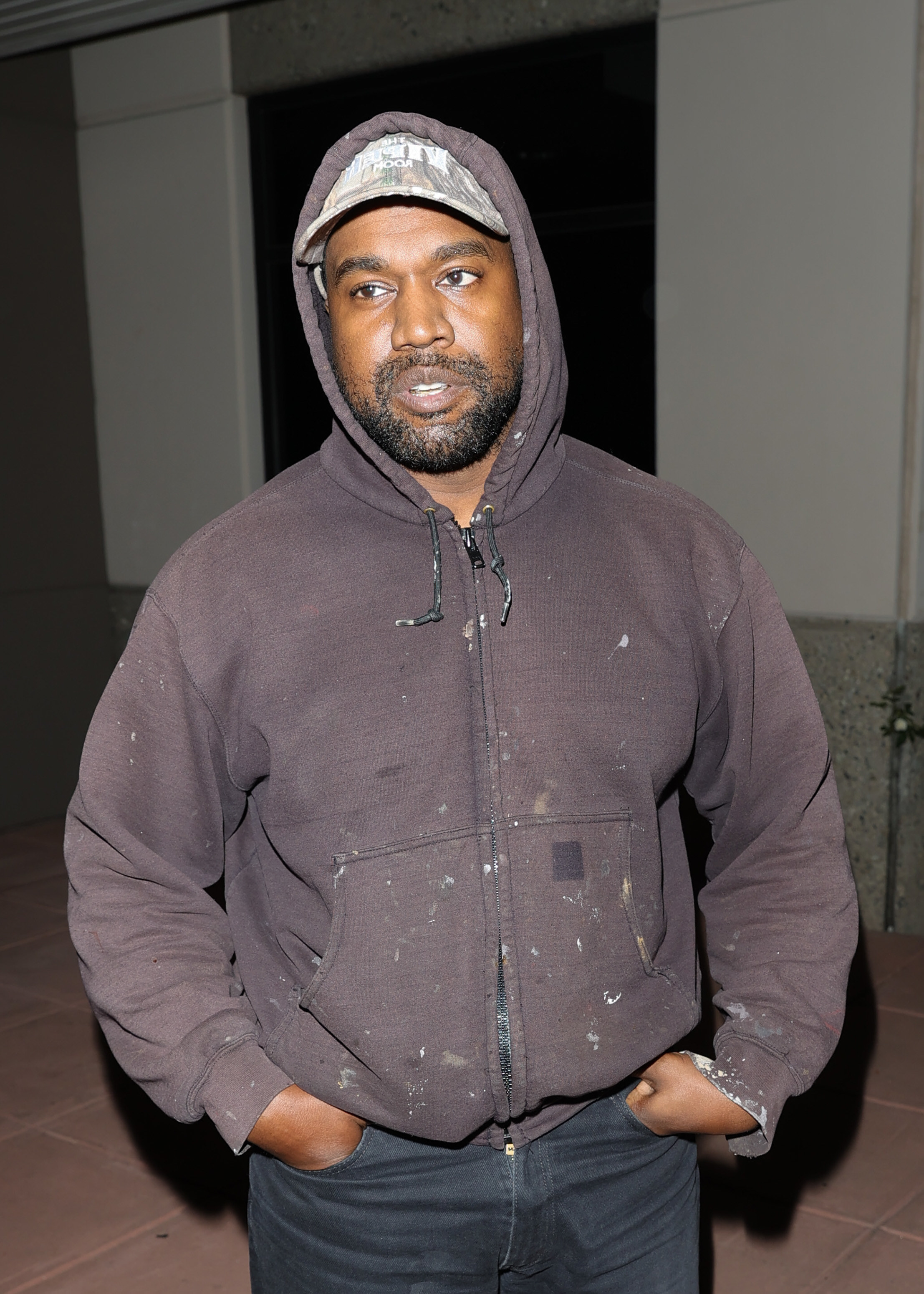 Speaking on the Hollywood Unlocked podcast, Ye said that he felt as though the videos were Kim's way of "poking the bear or trying to antagonize me or create this crazy narrative."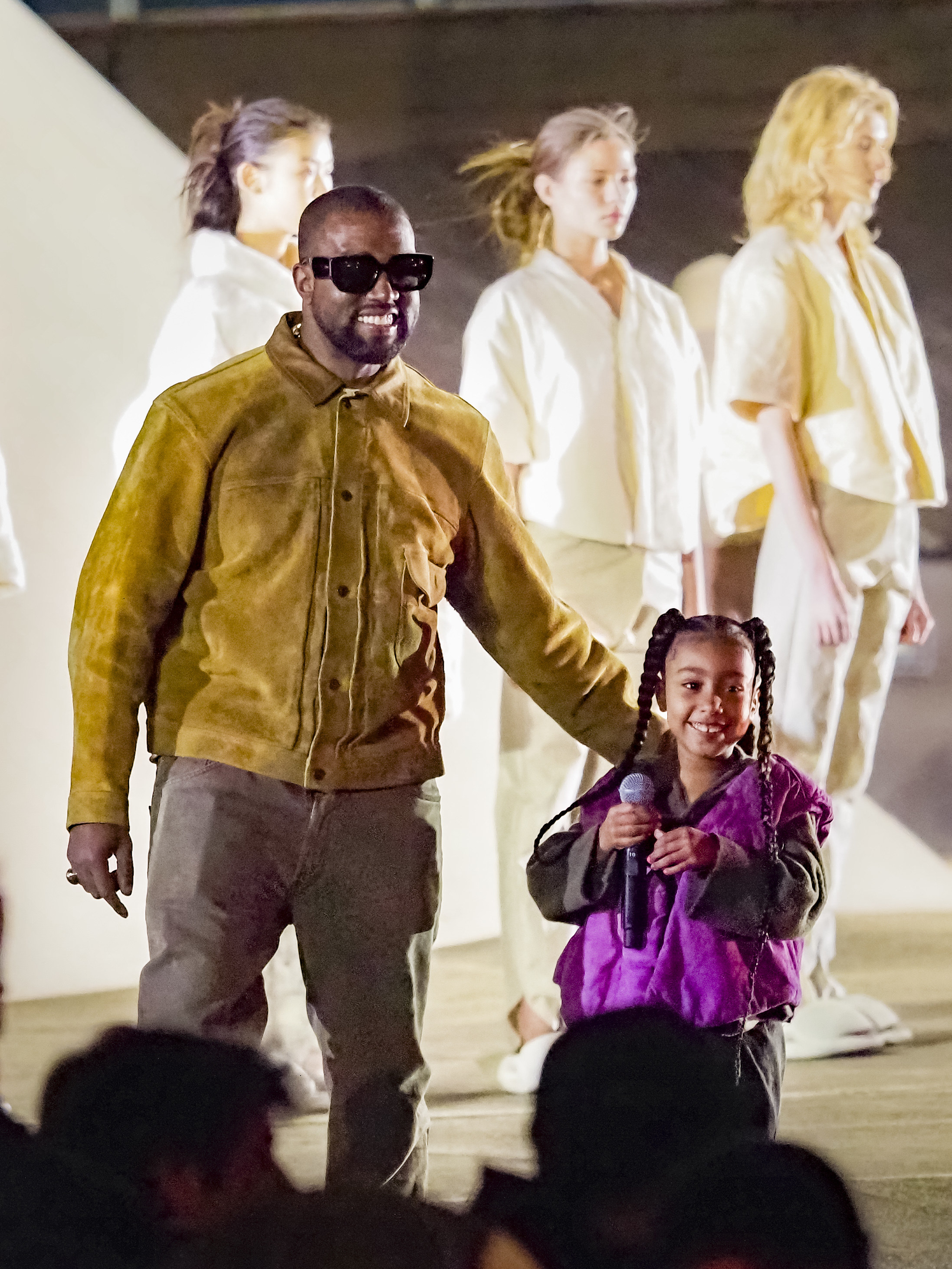 Kim hit back at the time, and said that she allowed North to "express her creativity" on TikTok "because it brings her happiness." It was later clarified that North only has access to their shared account, which is "managed by an adult," via Kim's phone, and the comments are always switched off on their public posts.
And while most people ultimately agreed with Kim when it came to her allowing North to make TikTok videos, many feel that she has crossed the line with the "weird and uncomfortable" latest one.
In the video, which was uploaded on Thursday evening, North has seemingly utilized her special effects makeup skills to imitate her famous dad.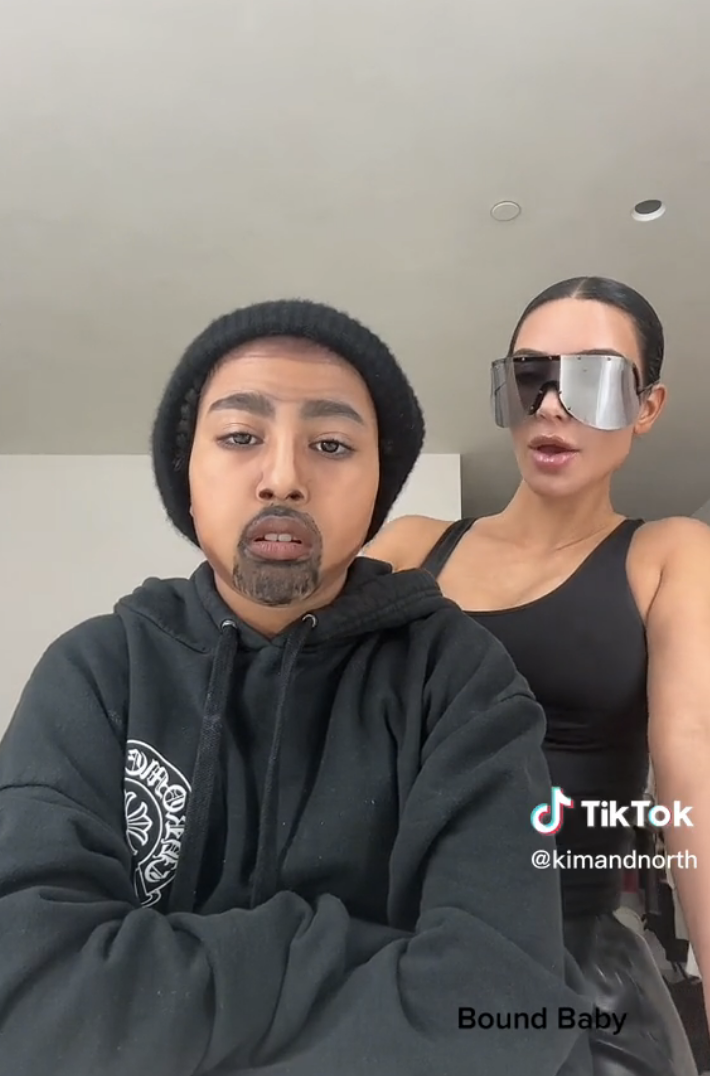 She has shaded around her jawline and hairline to mimic Ye's face shape, and added a beard and thick eyebrows. To complete the look, North is wearing an oversized black hoodie and a beanie hat.
Kim is next to North and wraps her arm around her before pouting as Ye's song "Bound 2" plays as the post's audio. Kim famously appeared completely nude in the 2013 video for this track, which is renowned for its sexiness.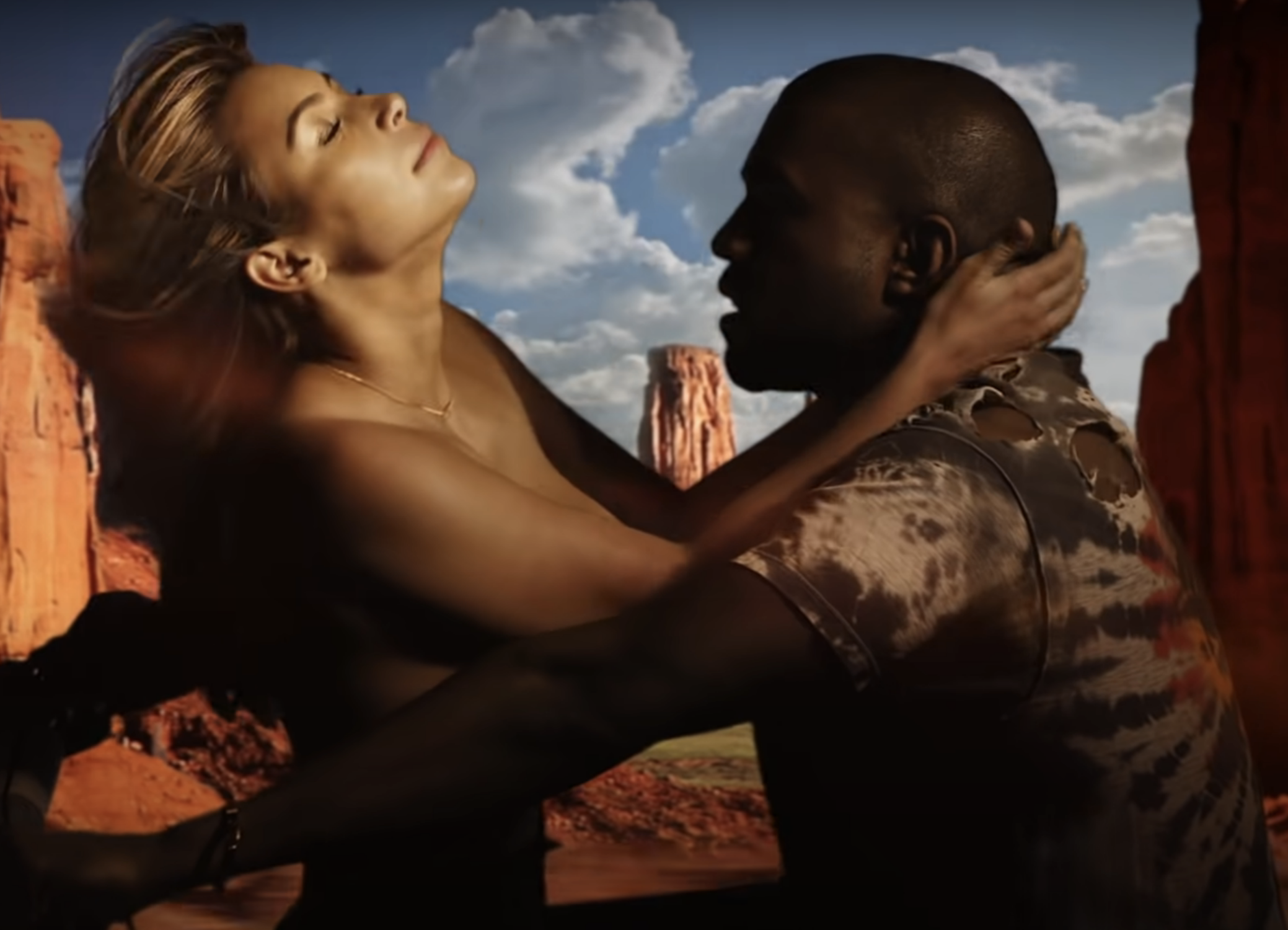 Which is one of the reasons why a lot of the TikTok's viewers found Kim and North's video to be "inappropriate."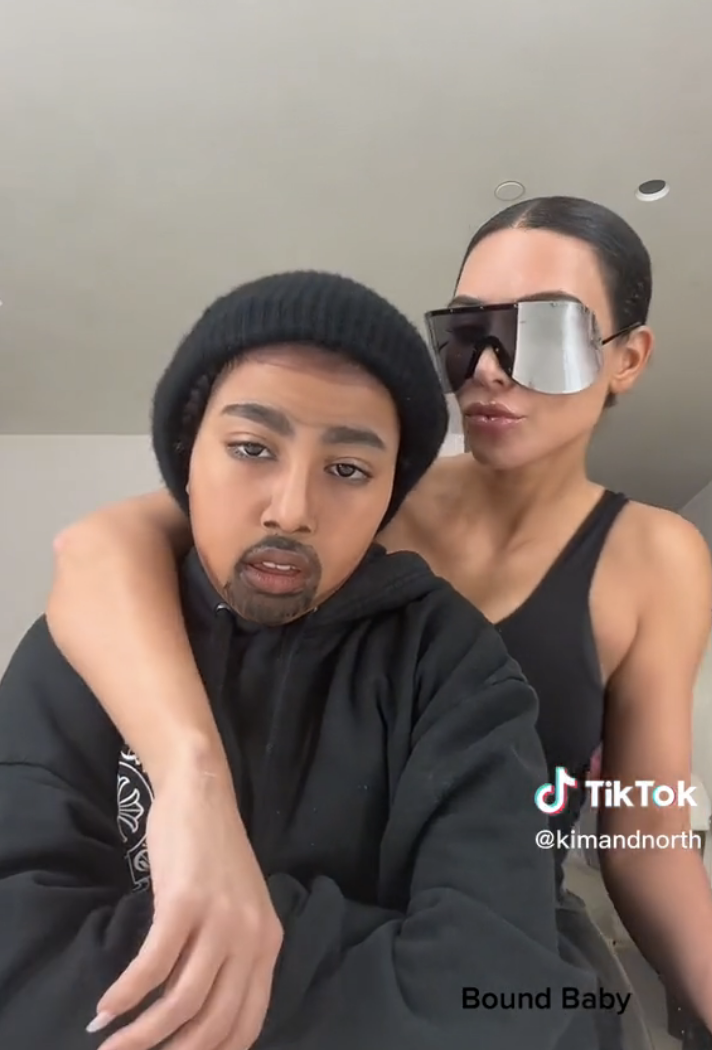 Many accused Kim of trying to be sexy in the clip despite filming alongside her young daughter. One person wrote on a Reddit forum: "It's highly inappropriate. It would maybe be okay if Kim turned off the sexy for 2 seconds but with it…and the context…just gross and uncomfortable."

Someone else agreed: "She was literally naked in the music video to this song. It's weird AF."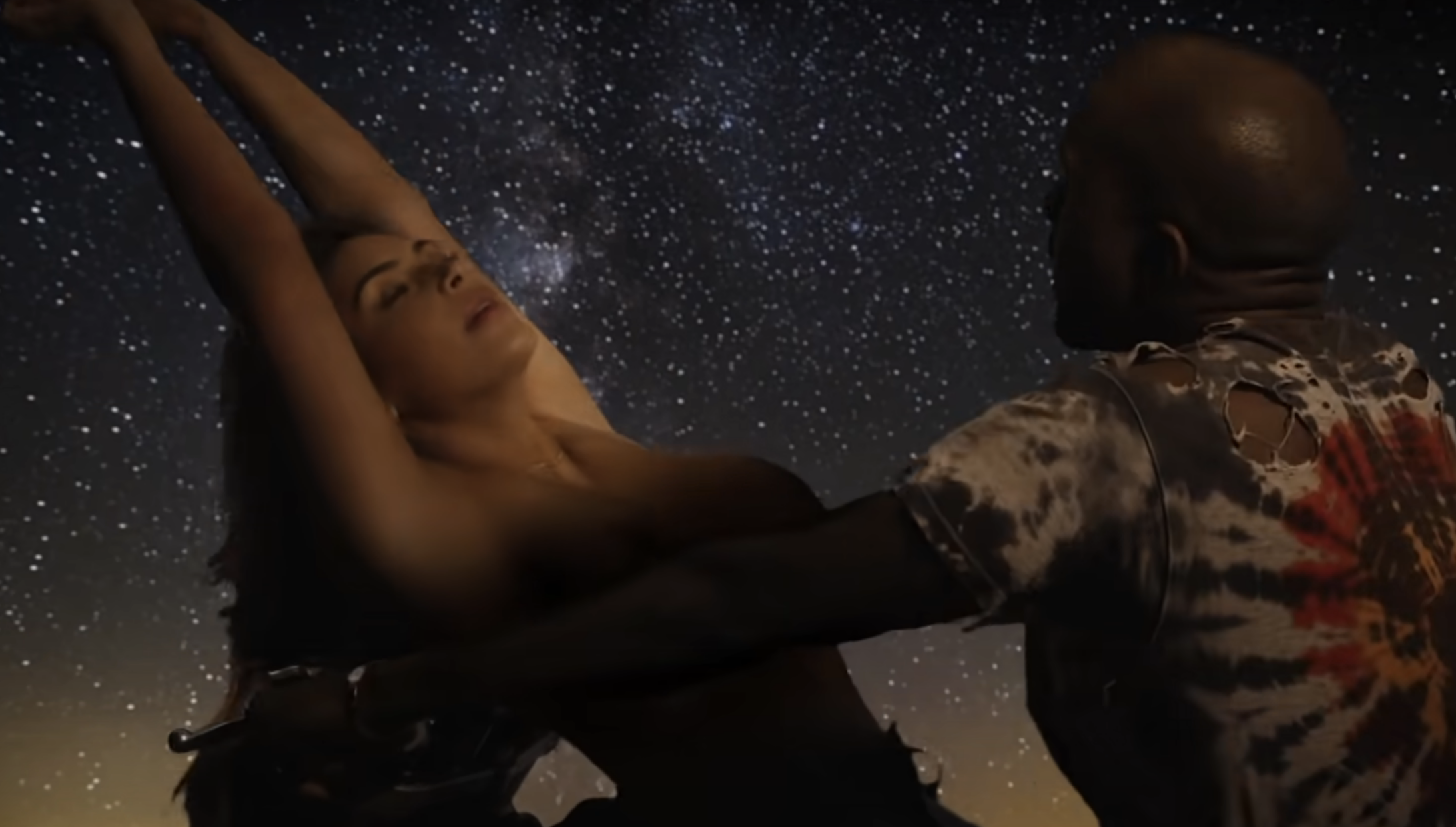 One more added: "What we find weird is Kim trying to be all sexy and sensual beside her daughter who is dressed up as her ex. Like ofc it's normal for parents to dress up and roleplay with their kids but acting even remotely sexual beside them? If you find that sort of thing funny then…"

"This is so weird?? Why is Kim being sexual? Why is it to a song about Kim and Ye having sex? Has North seen the music video??" another person asked on a second forum.

"Tbh I don't think would've be so weird and uncomfortable if in the original music video Kim wasn't naked with Kanye in it," someone else agreed.

One user said that this was the kind of thing that Kim and North "should've kept in drafts," but others argued that Kim shouldn't have filmed it in the first place — even if North had asked her to.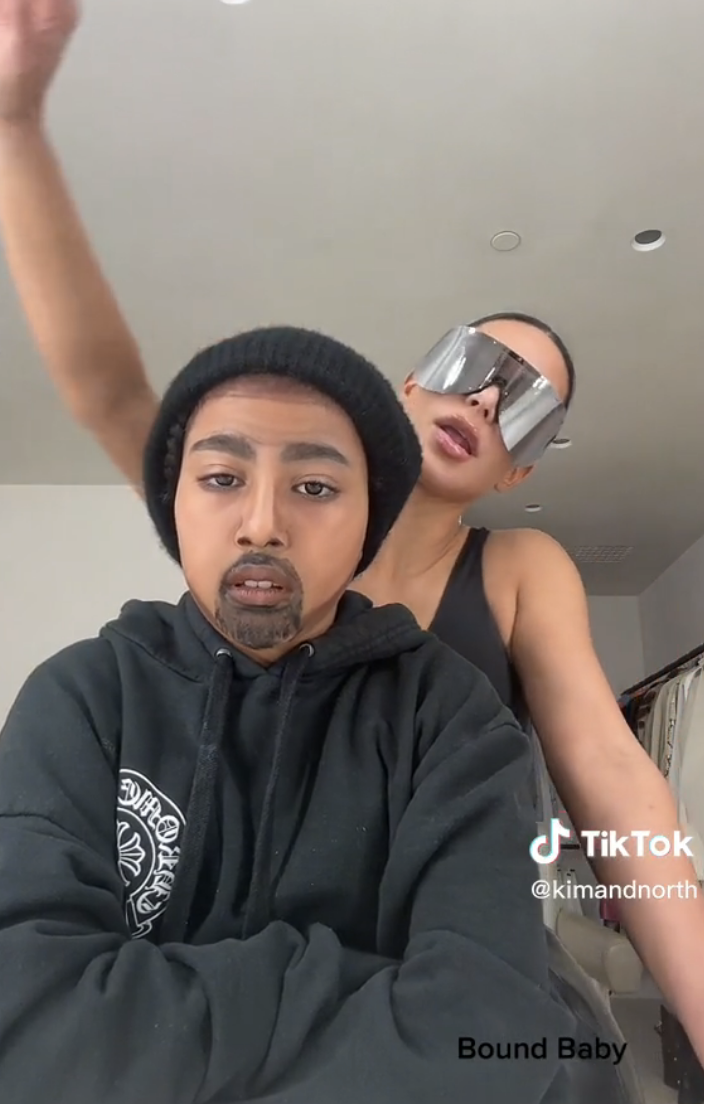 "Why just why. Even if North had this idea Kim as her parent should've said no. This whole thing is uncomfy," one said. Another agreed: "Oh lord. Like even if all of this was North's idea, Kim you don't need to indulge everything she wants. Or at least don't post it."


Several just felt overall discomfort by the choice of upload. One Reddit user said: "This is so weird and uncomfortable." A second wrote: "This feels so inappropriate."

"I just thought i was scrolling tiktok cringe and these people were impersonating Kim and Kanye. Omg my horror when i realized that was real Kim and that's her kid," a third confessed.

BuzzFeed News has contacted Kim's rep for comment.
In recent weeks, Ye has been keeping a low profile after receiving widespread criticism for making a series of antisemitic comments.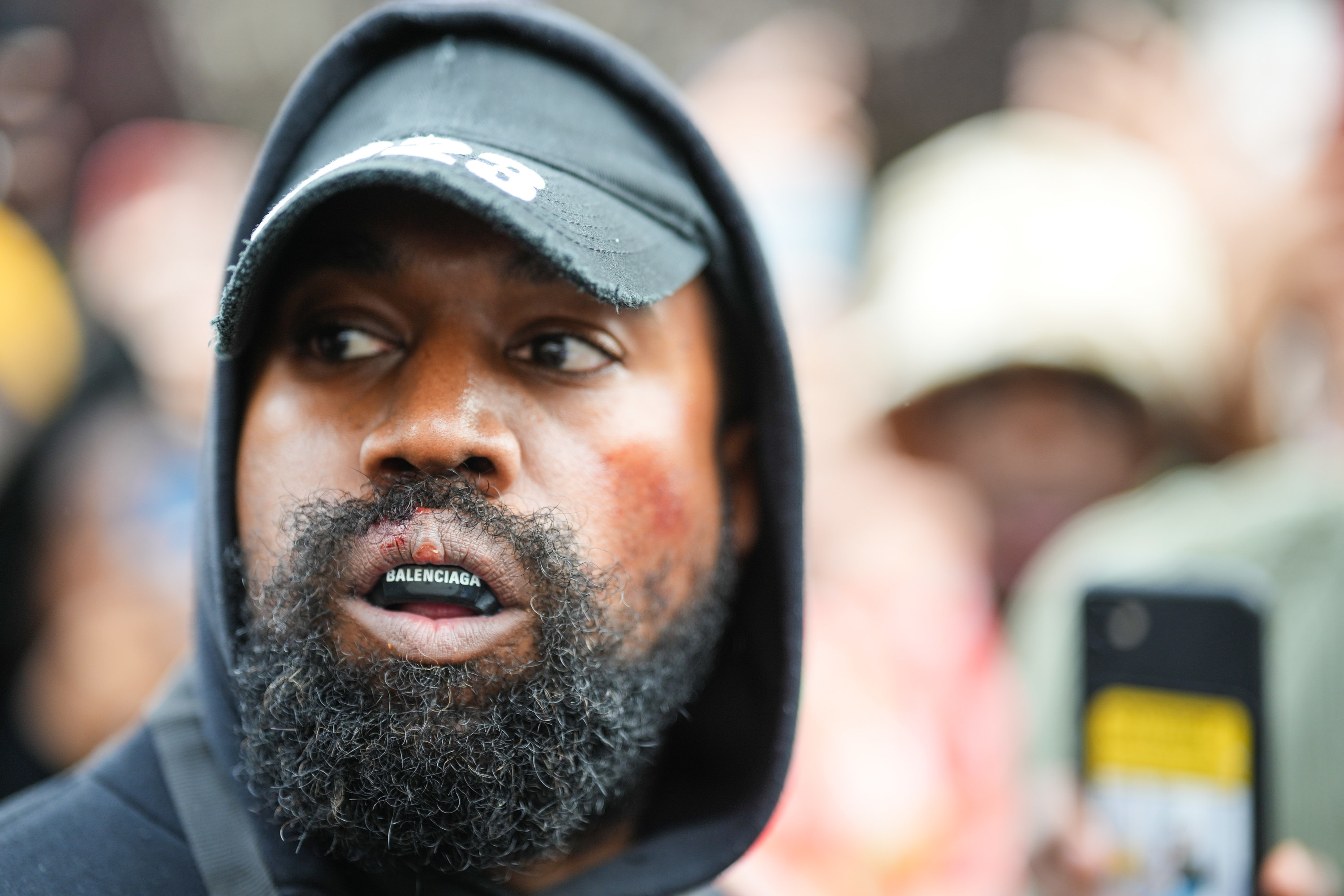 And speaking on the Angie Martinez IRL podcast last week, Kim admitted that she tries to protect her and Ye's children from his problematic behavior because she doesn't want them to think badly of their dad.
In addition to North, the former couple share 7-year-old Saint, 4-year-old Chicago, and 3-year-old Psalm.
Breaking down in tears at the time, Kim said: "I had the best dad and I had the best memories and the greatest experience and that's all I want for my kids. As long as they can have that, that's what I would want for them."
"If they don't know things that are being said or what's happening in the world why would I ever bring that energy to them? That's like real heavy, heavy grown-up shit. That they are not ready to, like, deal with," she went on. "One day my kids will thank me for sitting here and not bashing their dad when I could."
"In my home, my kids don't know anything that goes on in the outside world," Kim explained. "I'm holding on by a thread, and I know I'm so close to that not happening, but while it's still that way, I will protect that to the end of the earth as long as I can."
"I could be going through something but if we're riding to school and they want to listen to their dad's music, no matter what is going on in the world, I have to have that smile on my face and blast his music and sing along and act like nothing's wrong," she concluded. "As soon as I drop them off, I can have a good cry."