Last Thursday, Khloé Kardashian shared a selection of photos of herself posing with a car on Instagram.
The images were posted hours after footage of her ex Tristan Thompson cozying up to a mystery woman came out weeks after his paternity scandal began circulating online, with Khloé seemingly taking aim at her ex in the accompanying caption.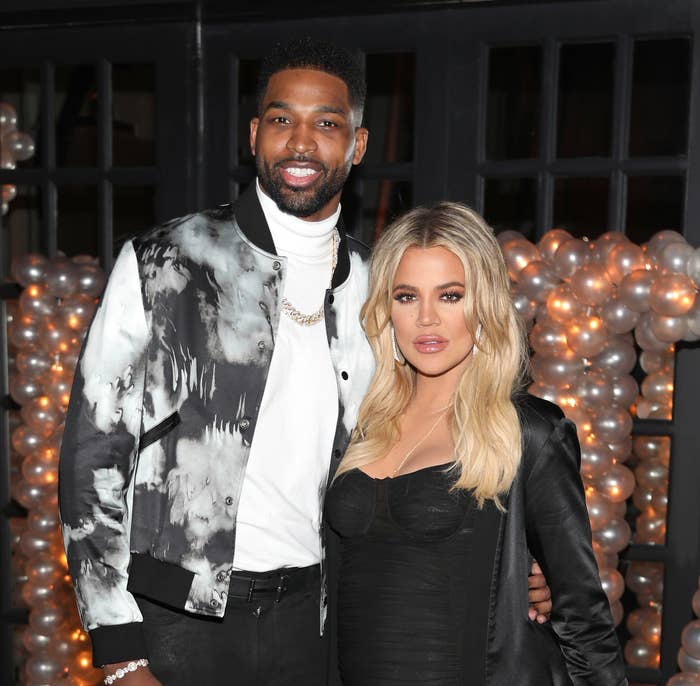 She wrote alongside the five images: "Betrayal rarely comes from your enemies."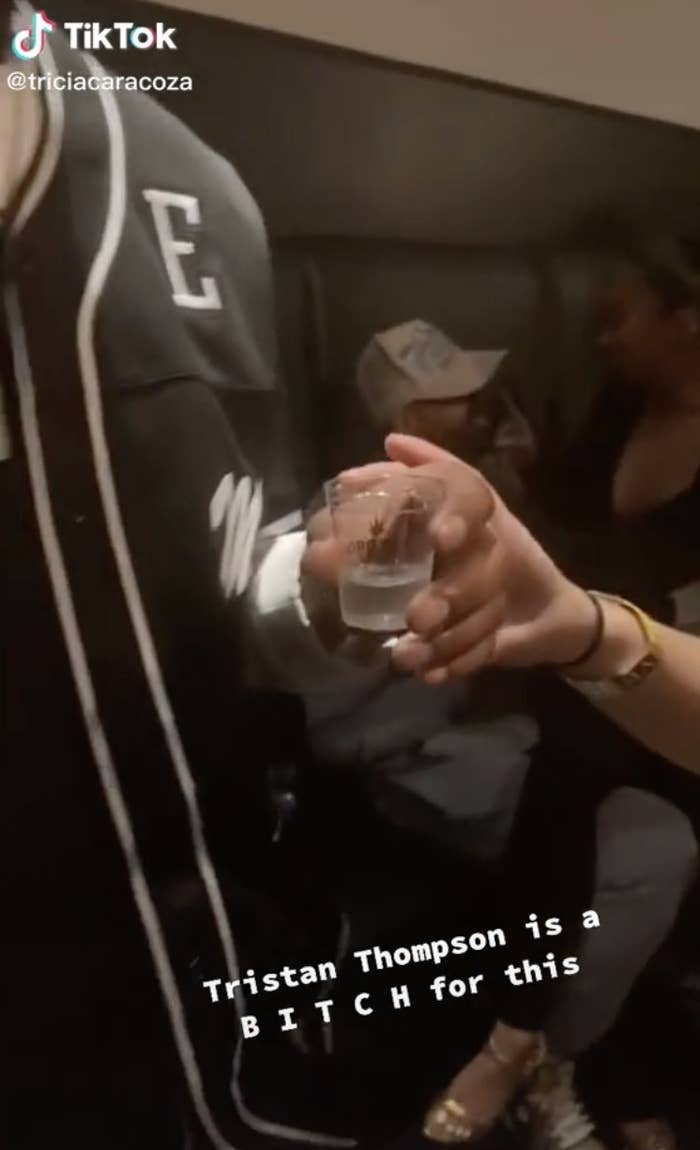 Khloé was immediately inundated with support from her inner circle, including mom Kris Jenner and Scott Disick — with many of her nearest and dearest commenting on the post to hype her up.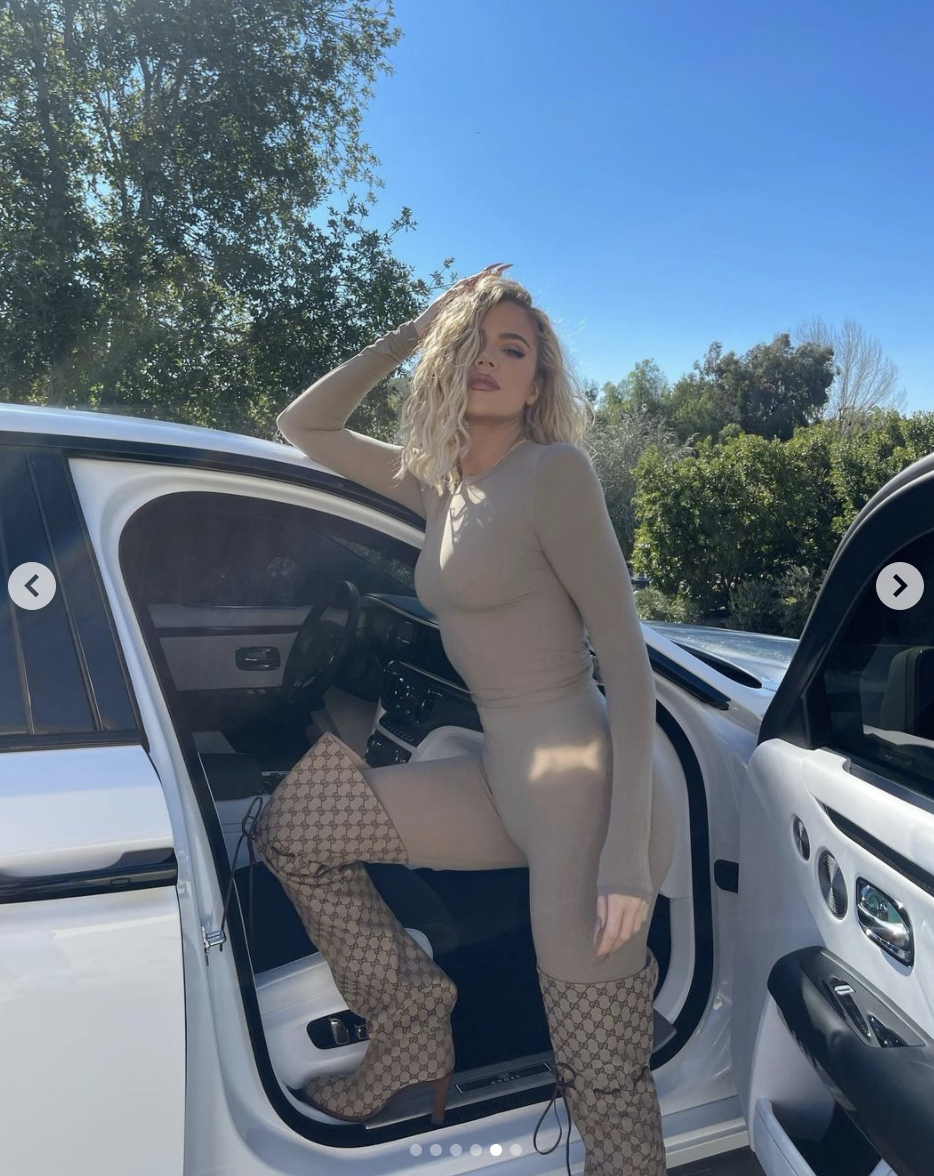 While Kris shared a string of black-and-white heart emojis, Scott wrote: "You ain't never lie!" Close friends followed suit, with Tracy Romulus simply adding, "Facts," while Simon Huck commented, "Preach 🔥🔥."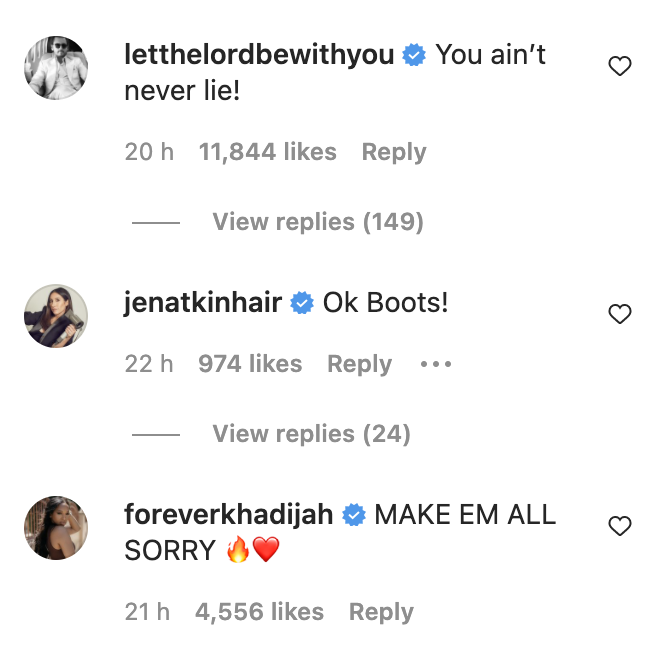 However, casual followers had a very different reaction to Khloé's snaps, and it wasn't long before they were being reposted to other social media sites alongside cruel jibes about her appearance.
Much of the brutal trolling focused on Khloé's hands, with followers pointing out how pale they were in comparison to her face.
One Twitter user wrote: "The color difference between her face and her hands... I'm crying," while another added: "KHLOE PLS you could at least tan your hands too!"
This discourse ultimately led to Khloé's hands being compared to "chicken feet" in several tweets and memes that have since gone viral.
While some simply shared side-by-side photos of Khloé's hands and the feet, others couldn't resist adding their own commentary.
One person tweeted, "Every chicken feet I see from here on out is gonna remind me of Khloé." A second joked, "Khloé Kardashian really got chicken feet for hands."
Having ignored the remarks, Khloé took shared a new photo of herself on Monday — this time modeling her Good American jeans.
Khloé is topless in the shot and posing with one arm across her chest and the other reaching up to her hair, keeping both of her hands firmly out of view.
It didn't take long for followers to speculate that she was purposefully hiding her hands because of the trolling, with one fan commenting on the post: "She not showing her hands after y'all tore her up😭"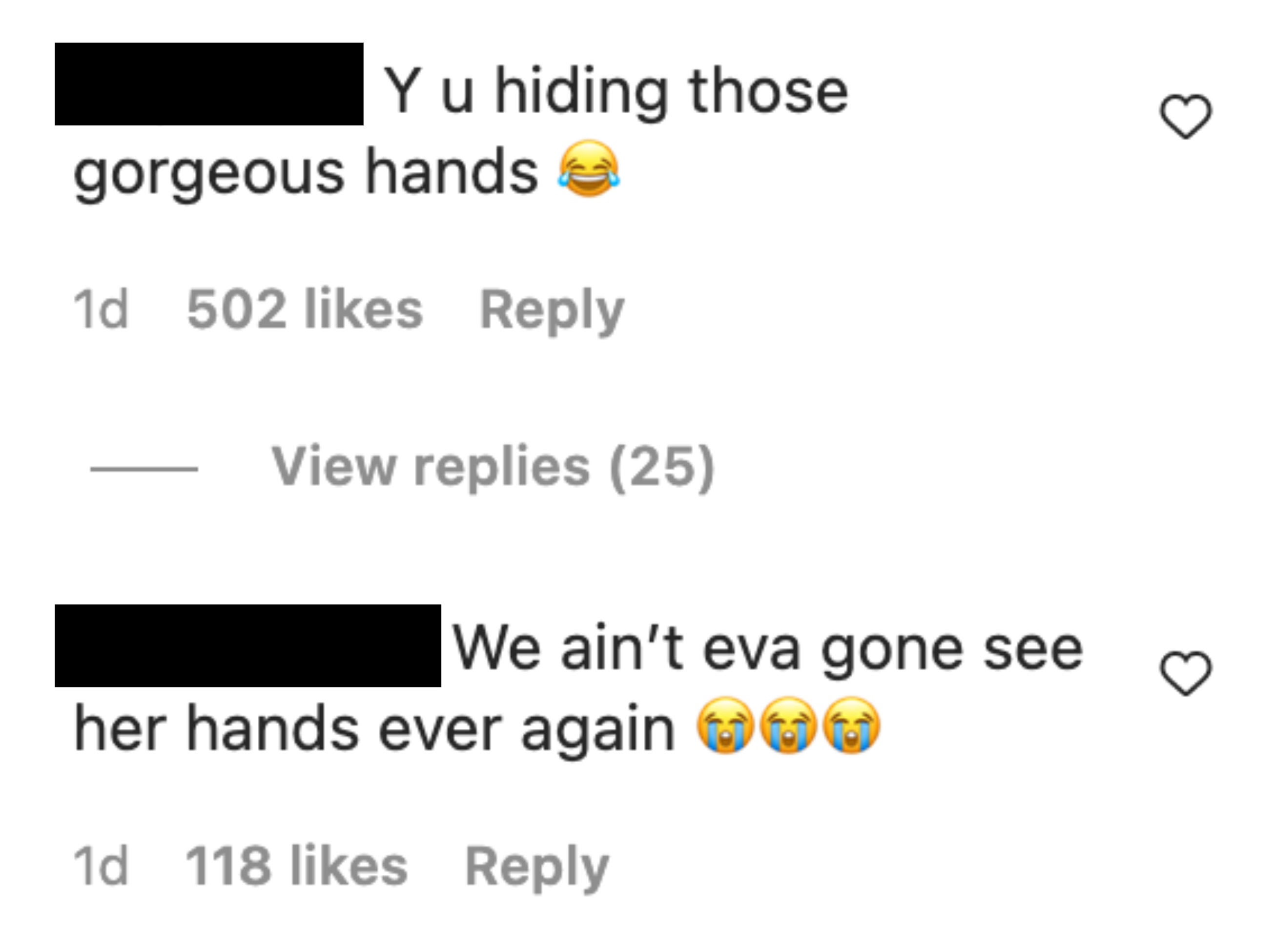 Another quipped: "We ain't eva gone see her hands ever again 😭😭😭"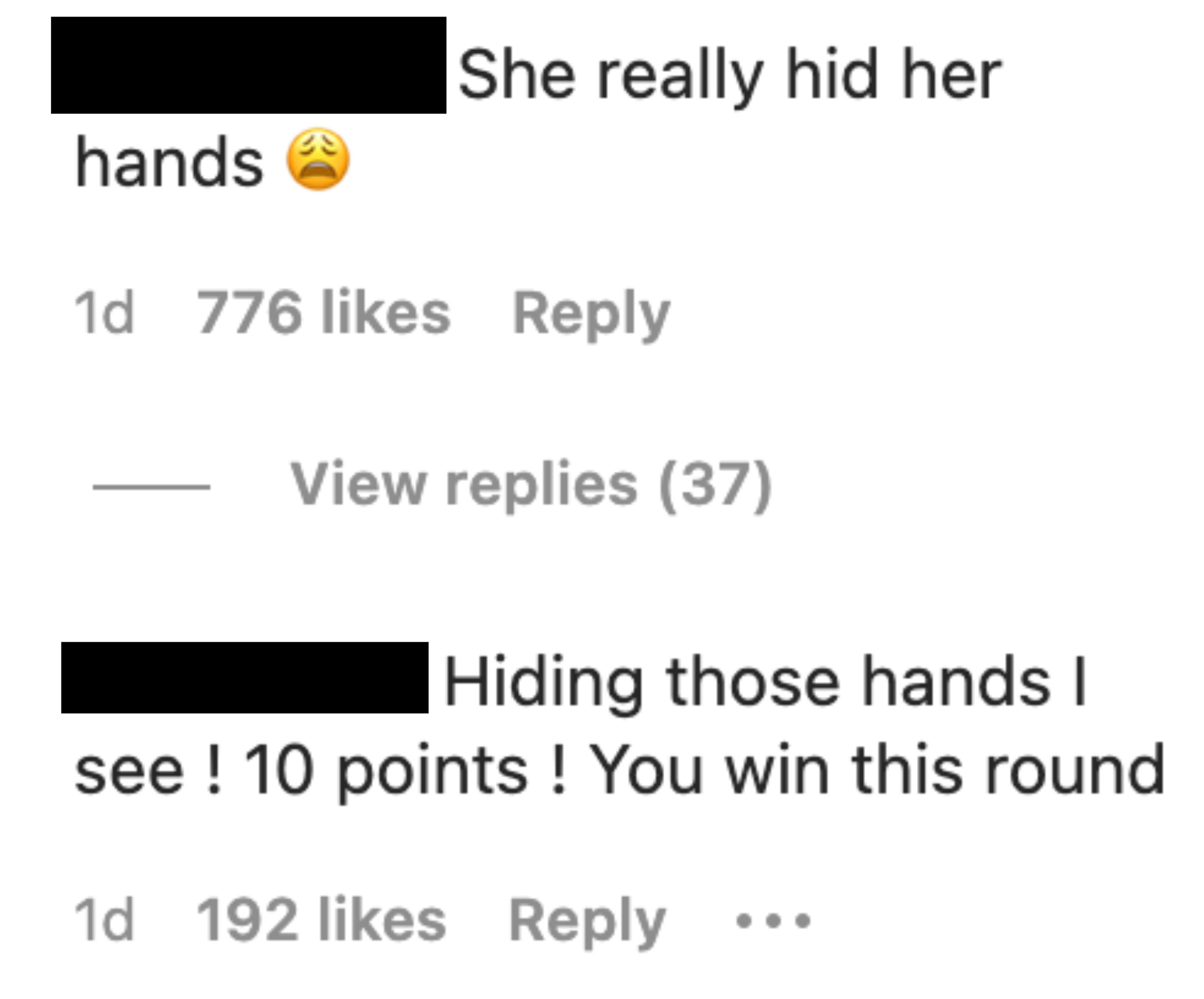 But in a surprising move, Khloé acknowledged the nasty comments and denied that they had anything to do with her pose.
Responding to a follower who had written "Oh lord, she's hiding her hands," Khloé defiantly replied, "Lol never. My hands are beautiful baby."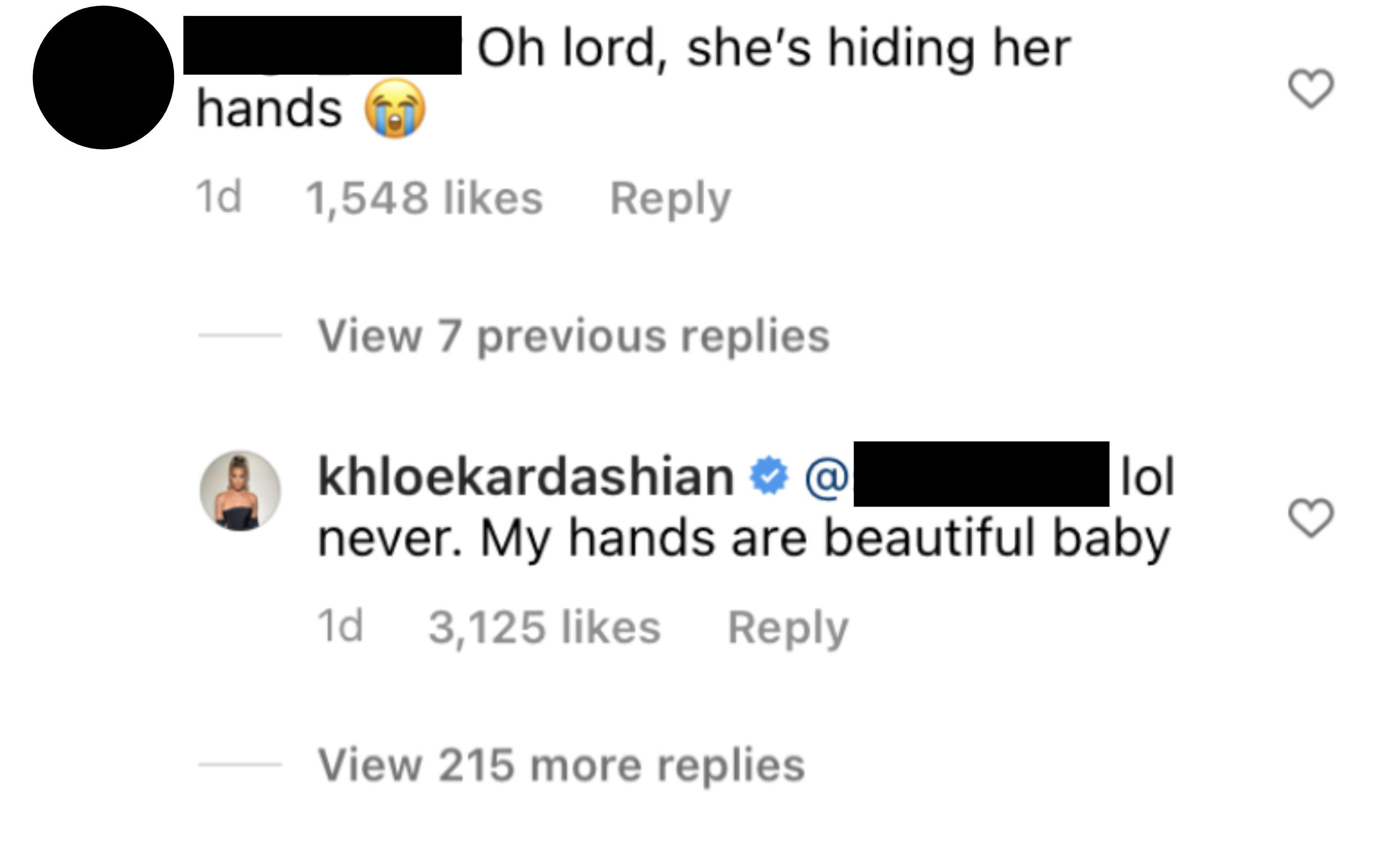 The comment has since racked up thousands of likes and hundreds of messages of support from Khloé's followers, with one writing in agreement: "All of you is beautiful, sweetie!! Every single bit!!"
In a selection of pictures of herself leaning against a wooden fence in a gray minidress, fans zoned in on her right hand and fingers as they claimed that they showed telltale signs of editing.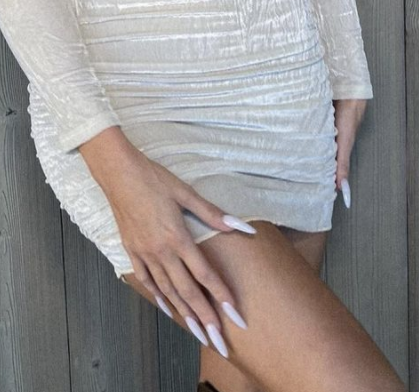 Her elongated fingers appeared to suggest that the photo had been manipulated, with one observer writing on Reddit at the time: "How did she not notice that her fingers are a photoshop fail? They're so long they look like they belong on the Wicked Witch of the West."
Khloé did not respond to the backlash, but has previously confessed that her flaws being "made fun of" and "constant ridicule" from trolls can take its toll.
After an unedited bikini photo went viral last April, Khloé defended her social media posts as she explained why she has come to love "a good filter, good lighting and an edit here and there."
The unauthorized picture was accidentally shared by an assistant, and Khloé was so desperate to scrub it from the internet that social media accounts that had reposted it were threatened with legal action if they didn't delete it.
Khloé's strong reaction led to a discussion on body image, with fans confused as to why the star was reportedly "embarrassed" by the picture considering how incredible she looked.
Khloé ended up addressing the situation in a candid Instagram post, where she admitted that she has "struggled with body image" her whole life.
"In truth, the pressure, constant ridicule and judgment my entire life to be perfect and meet [others'] standards of how I should look has been too much to bear," Khloé went on. "It's almost unbearable trying to live up to the impossible standards that the public have all set for me."
Reflecting on life in the spotlight, she explained: "For over a decade now in photos, every single flaw and imperfection has been micro-analyzed and made fun of to the smallest detail and I am reminded of them [every day] by the world."
Khloé concluded: "My body, my image and how I choose to look and what I want to share is my choice. It's not for anyone to decide or judge what is acceptable or not anymore."
And looking at her reaction to the recent trolling, it seems as though Khloé is being true to her word.