It's fair to say that the Met Gala is one of the most prestigious events in the celebrity calendar, with anybody who is anybody vying for an invite to walk the famous stairs in a showstopping outfit.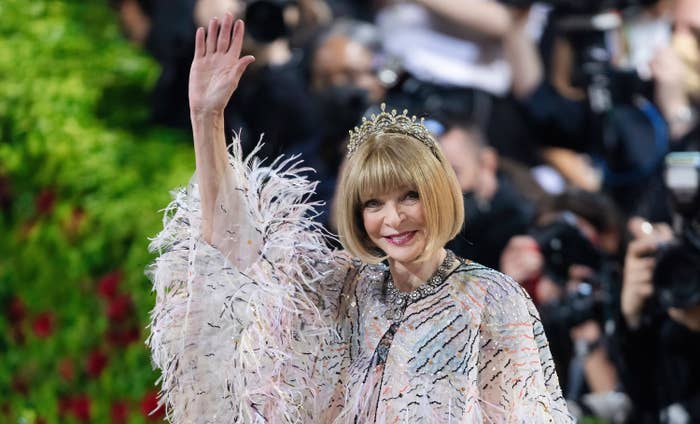 Every year, the biggest names in the industry wow as they pose in designer gowns that have been put together especially for the Met's chosen theme.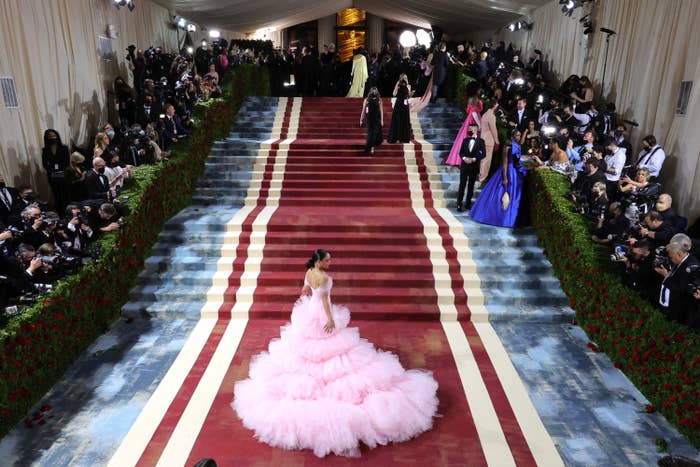 And while us regular folk eagerly await photos of each star's look to be circulated as we watch the event unfold from the comfort of our homes, it's hard not to get swept up by the glitz and glamour of it all.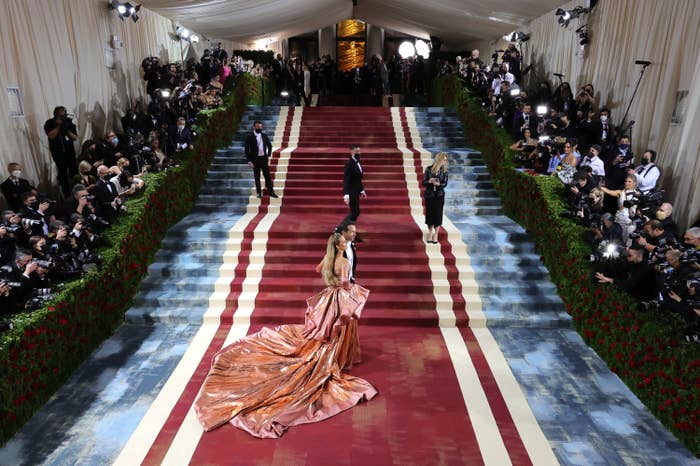 But one 2022 attendee has now pulled back the curtain on the reality of the gala and revealed that it is decidedly unglam, with Kendall Jenner admitting that she had literal pee on her foot as she walked the red carpet this year.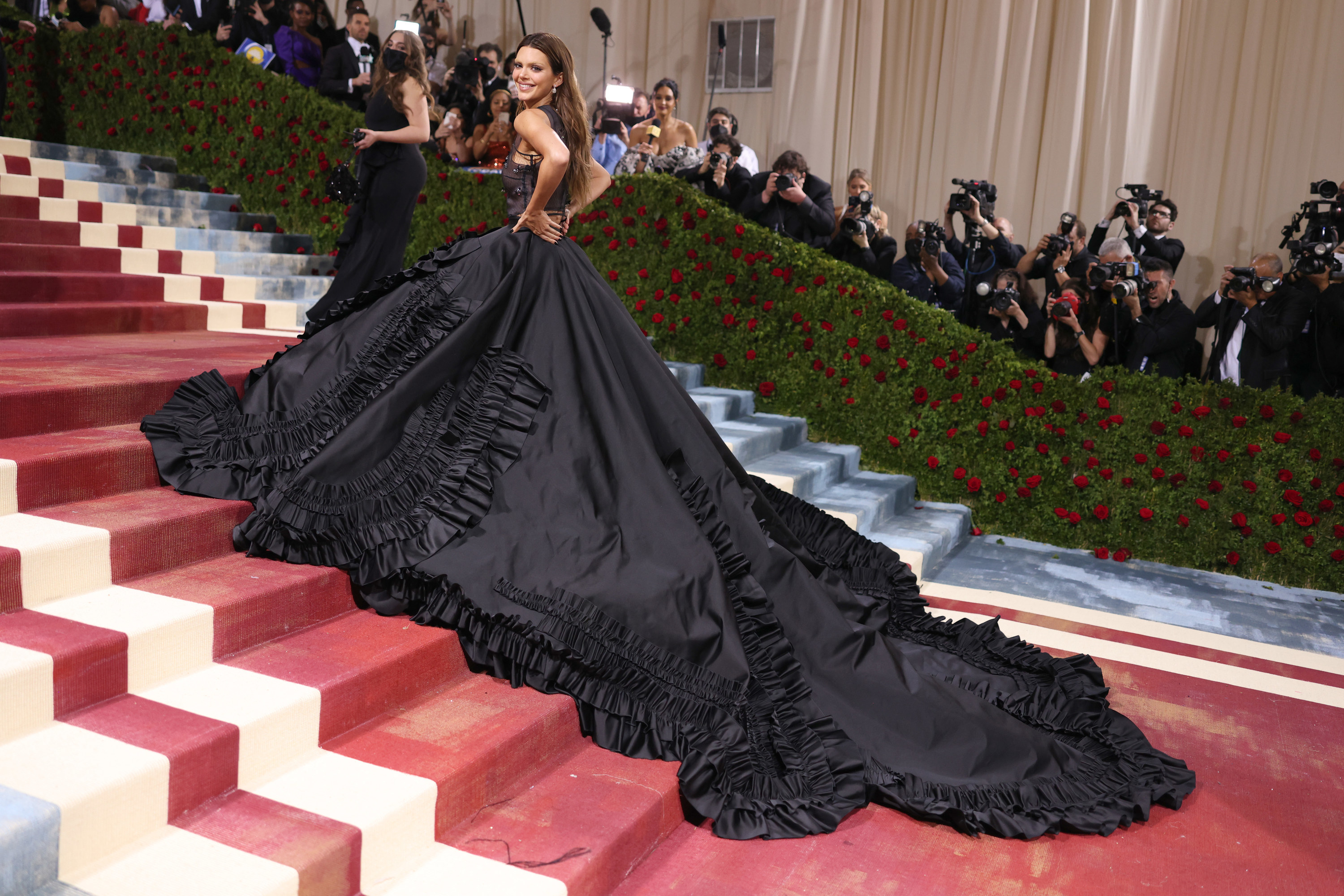 Kendall looked absolutely sensational as she served serious face in Prada. Completing her look with newly bleached eyebrows, the model expertly posed in a voluminous black skirt with pleats and ruched detail, which she teamed with an embroidered net top.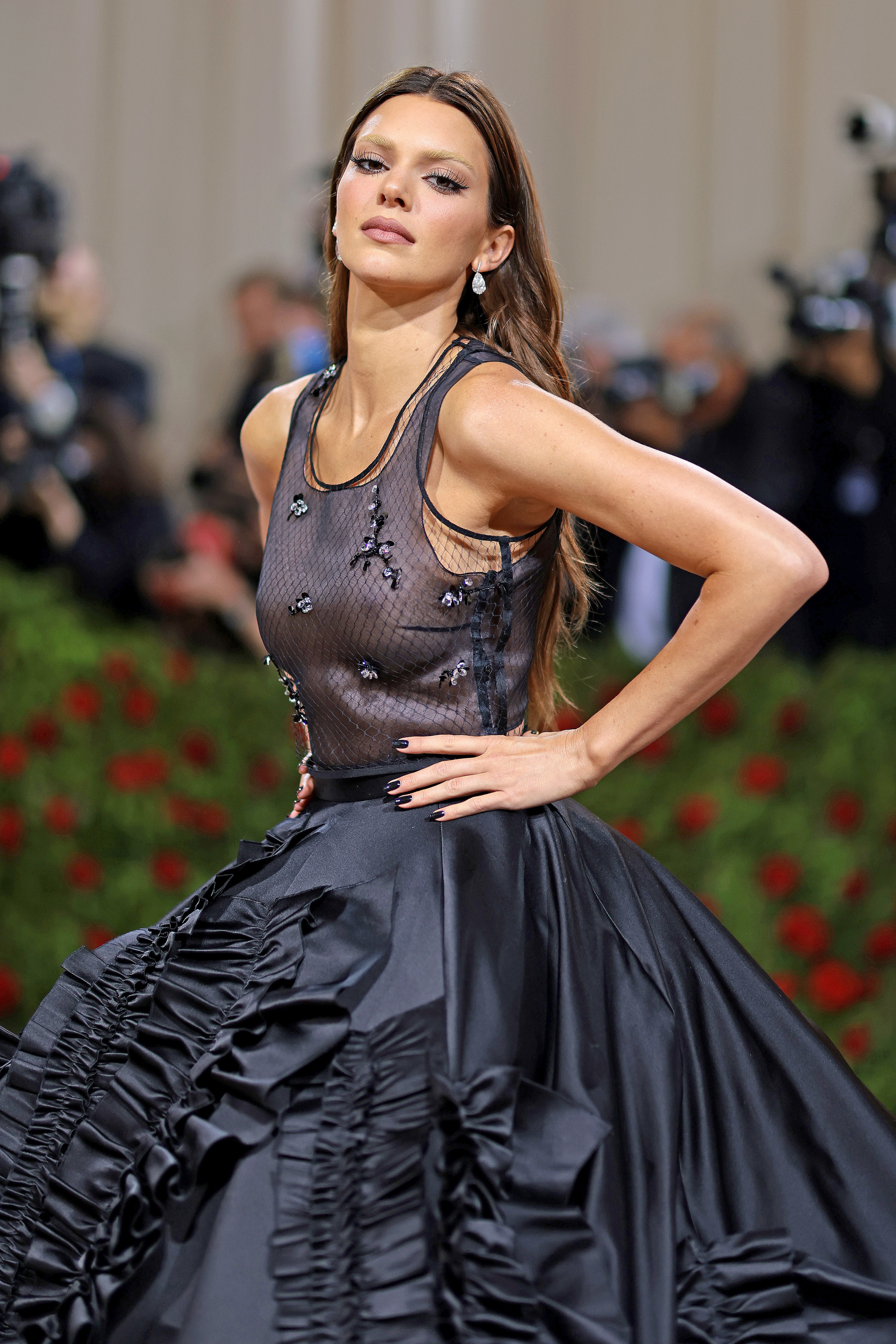 Looking at her, you never would have known that just moments earlier she had been using an ice bucket as a toilet in front of her entire team — or that she was working the red carpet with pee on her skin.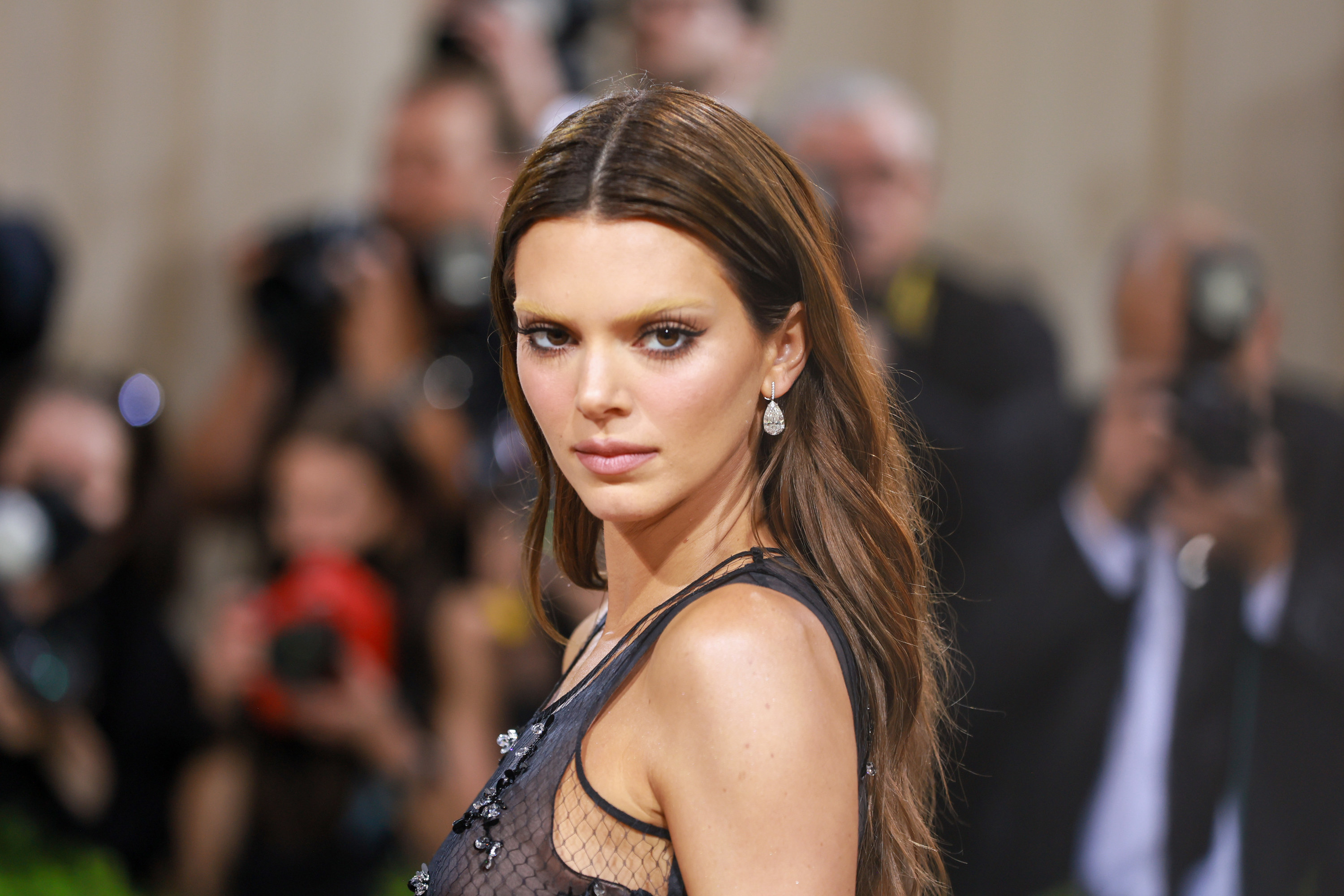 In this week's episode of The Kardashians, we got a no-holds-barred insight into Kendall's journey to the gala back in May, and it's safe to say that nobody expected what they saw.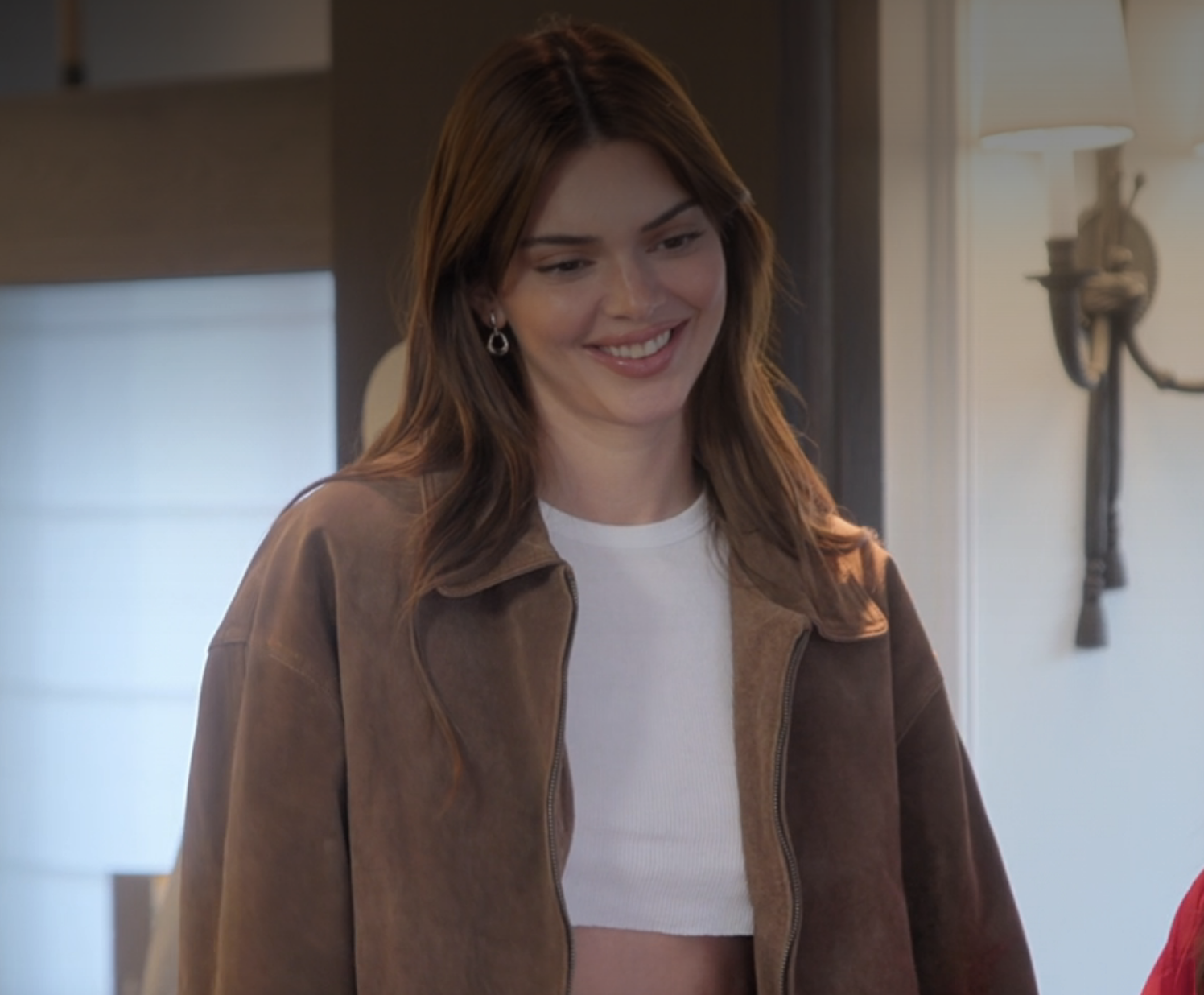 The reality star admitted that she was "mortified" after being left with no choice but to pee while en route to the bash, and she even apologized to Prada for doing so while wearing their clothes.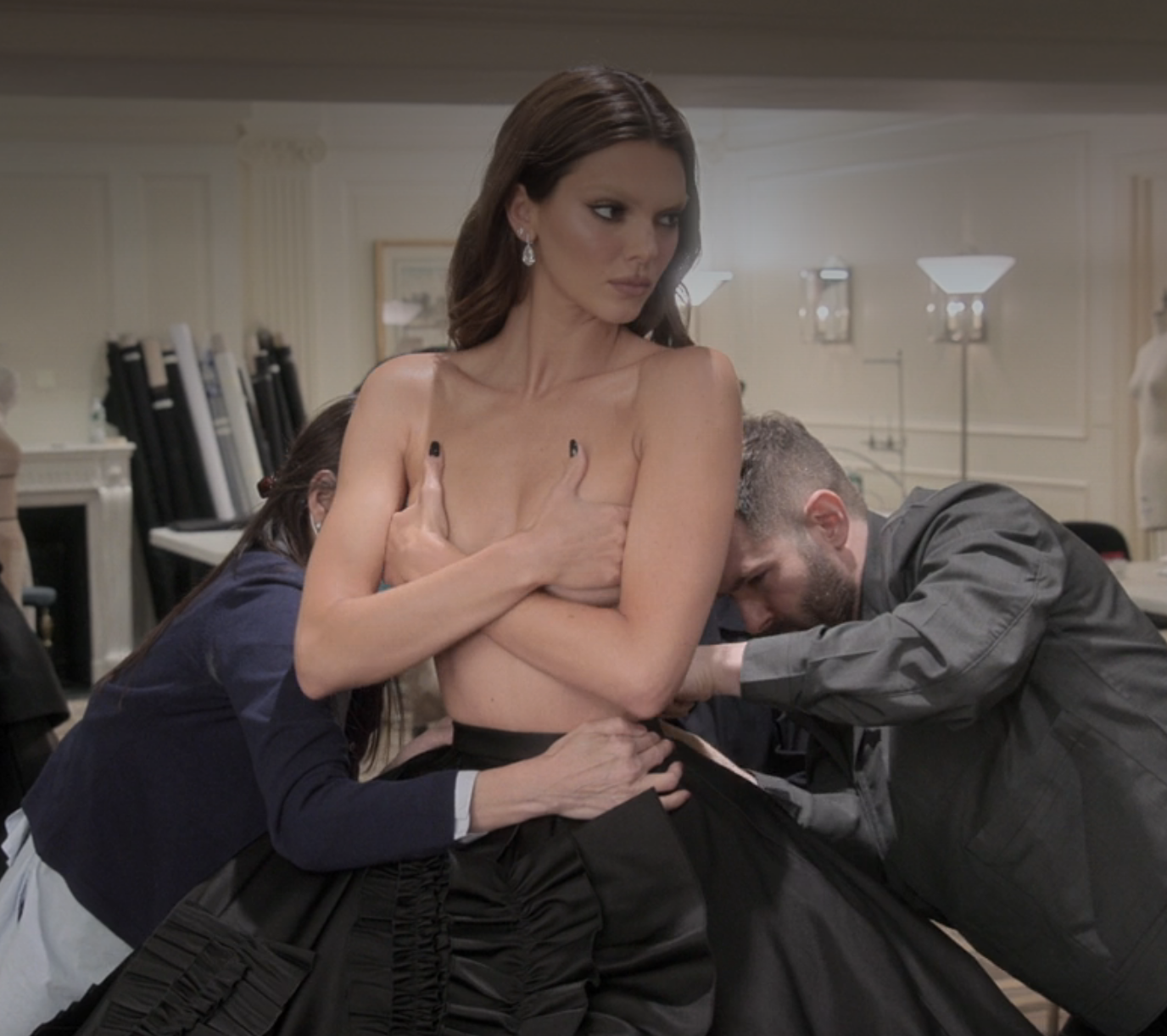 In the scene, Kendall struggles to control her anxiety as she gets into the vehicle, which has enough space for her to stand up during transit so not to crease her outfit.
"I need to drink a sip of water and I need to pee," Kendall tells her assistants as she tries to calm down. "Nobody judge me."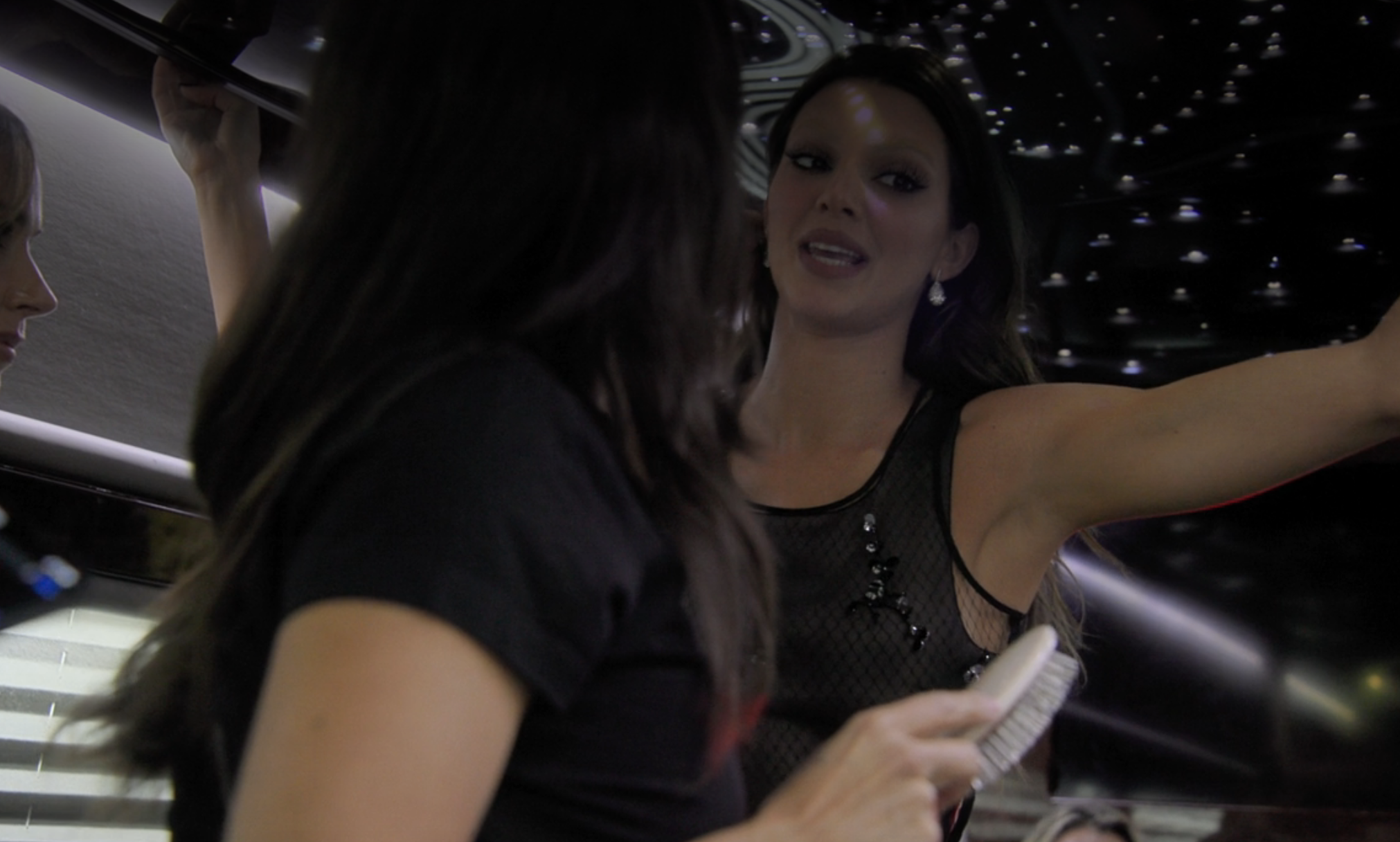 But her team were on hand to help, with one woman saying, "Do you know what, Kendall, we have the ice bucket," as a solution to her needing a toilet.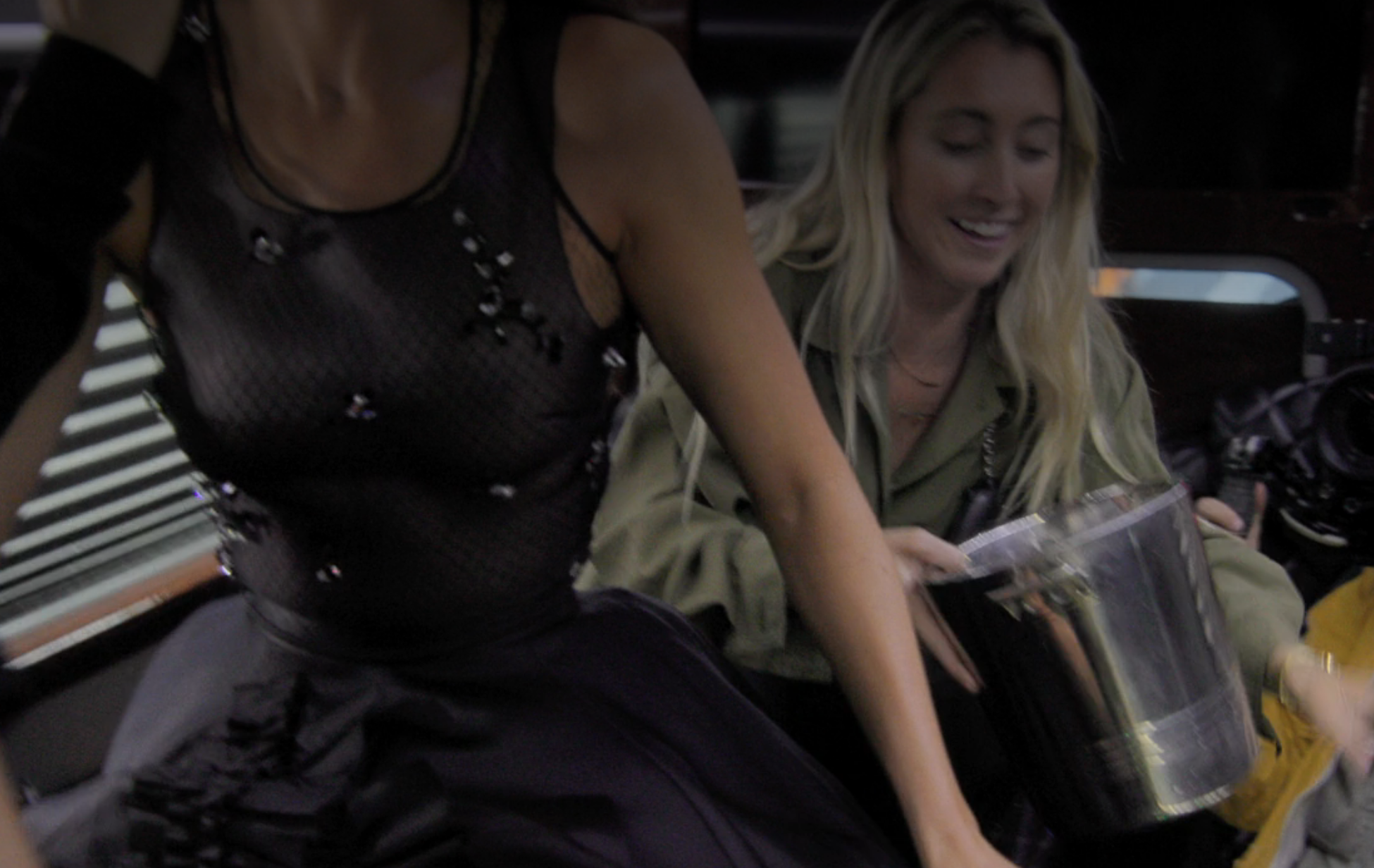 "This is so mortifying," Kendall replies. "Whoever has to deal with my pee later, I'm so sorry."
Someone else jokes, "Can we sell it?" while another woman reassures the star: "It happens all the time backstage."
"It's going to happen, but someone needs to run music because I can't let you guys listen to me pee," Kendall says as she resigns herself to what she's about to do.
Everybody else in the car springs into action as they try to help Kendall, with some maneuvering her skirt and offering to hold it up for her while others give words of encouragement, including: "You've got this!"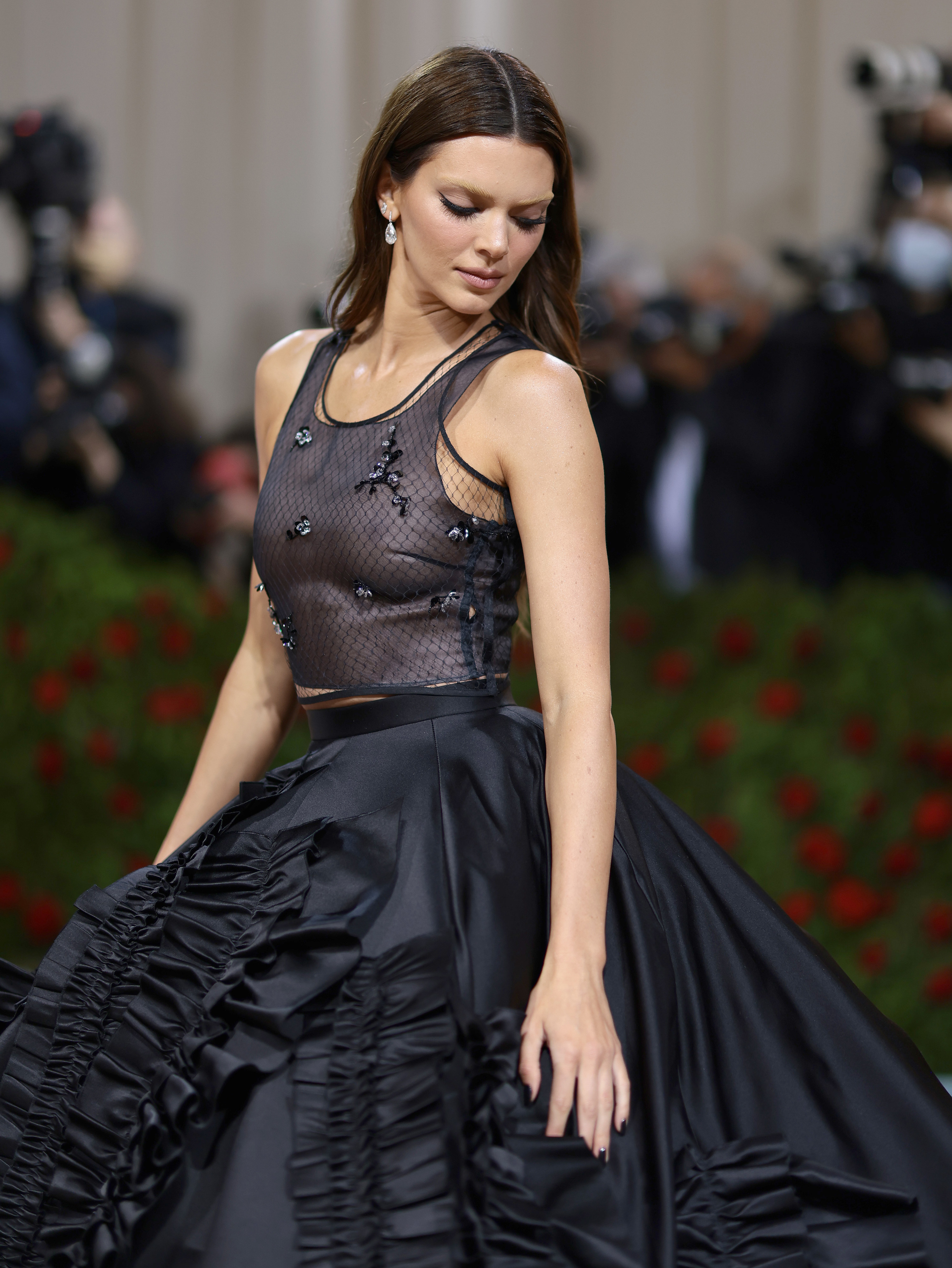 "I'm so mad this is happening, you guys," Kendall admits. "This is so mortifying. Nobody judge me. I love you all."
She then appears to get camera shy as she exclaims: "I don't think I can do it!"
"This is so wrong, I'm going to cry," she squeals. "This is so wrong, I can't. Prada, I'm so sorry."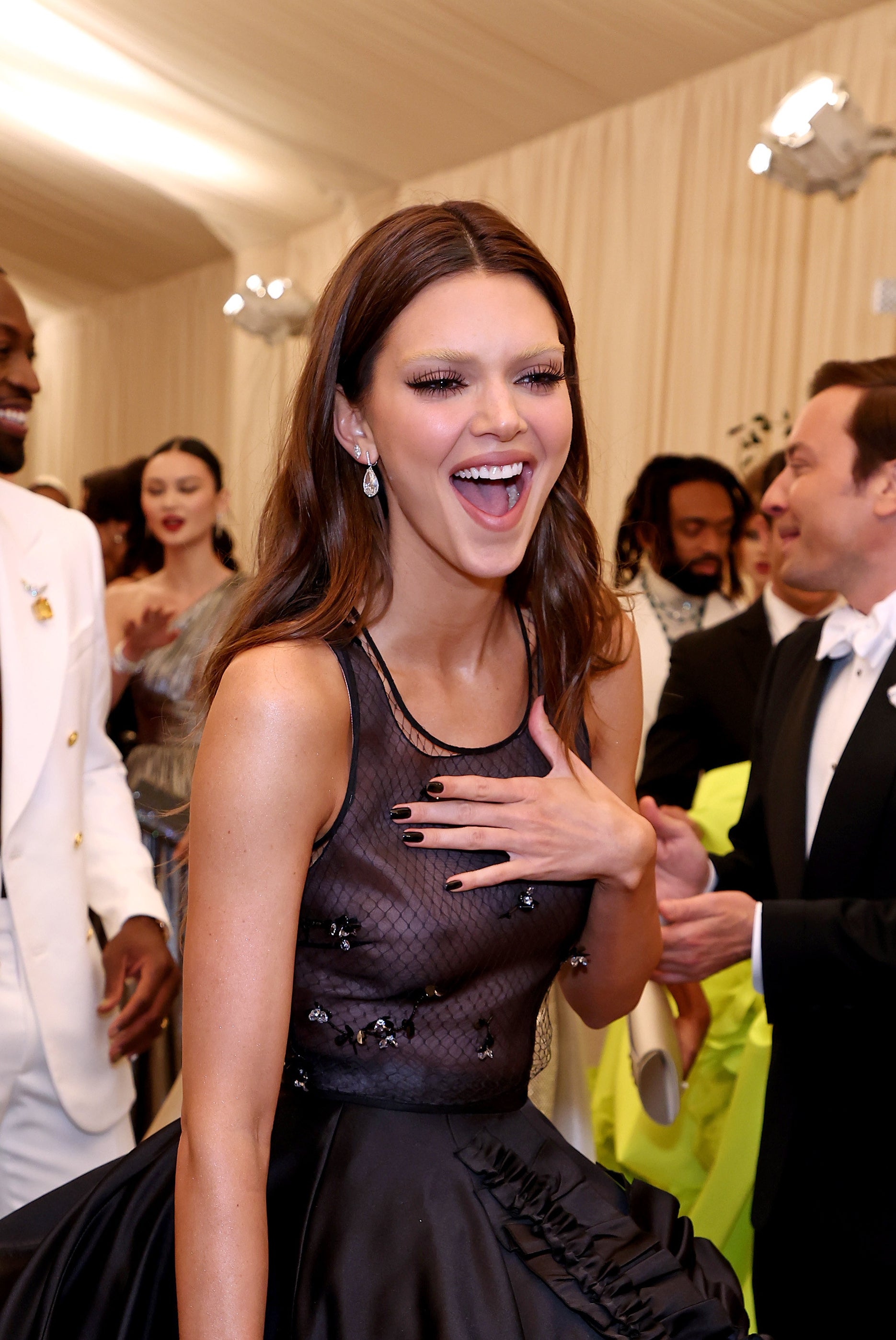 Someone offers Kendall a napkin as she hypes herself up to go, saying: "It's definitely gonna get all over my underwear, but who cares? OK…"
And with the whole team around her, they burst into cheers as Kendall finally goes. Her pee is seemingly transferred into a takeaway coffee cup, with someone handing it to another person across the car and saying: "Kendall Jenner's urine sample."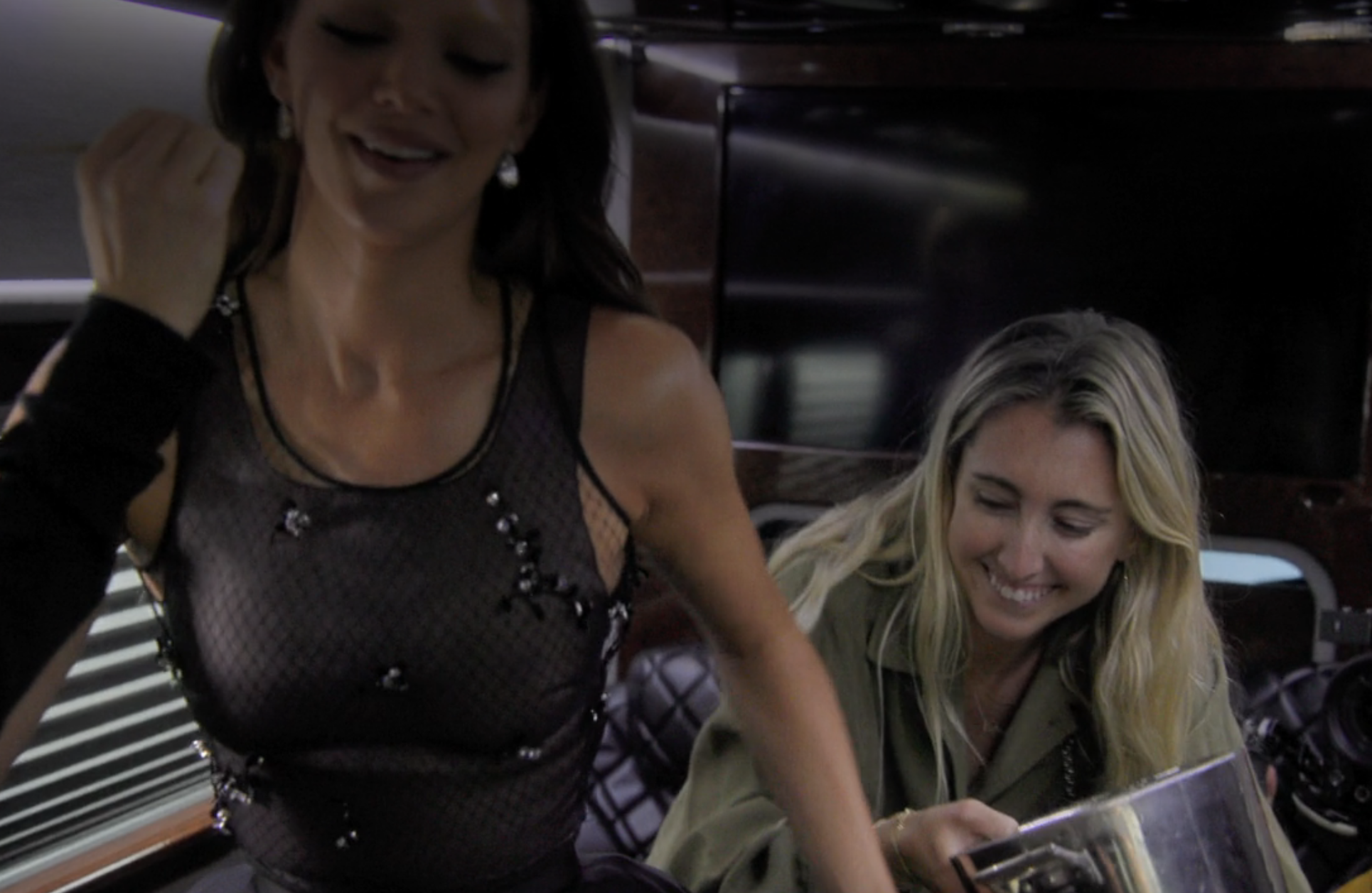 "You guys there's pee on my feet!" Kendall laughs. "It's fine, nobody will know."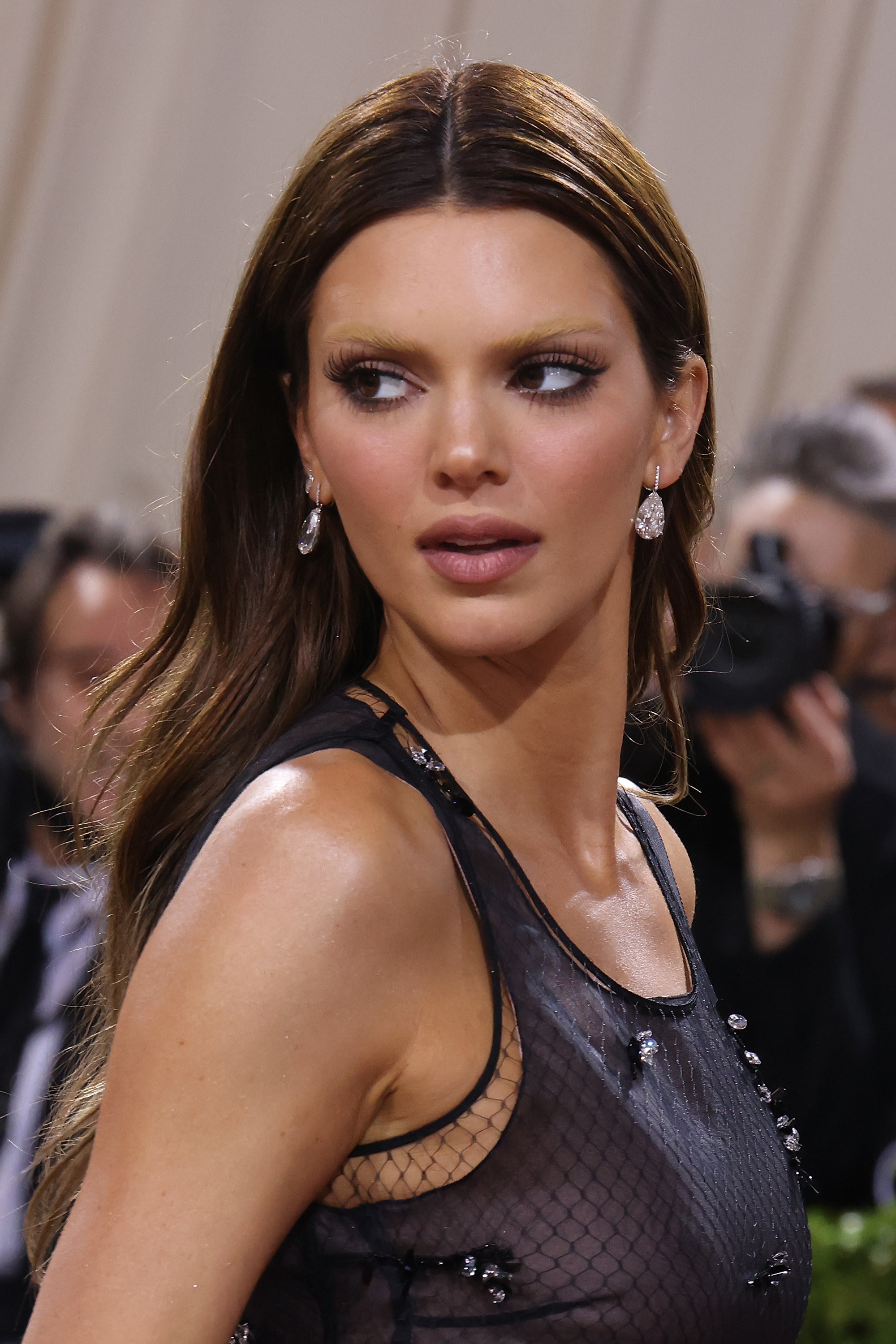 "That's a fun story, that there's pee on my foot," she repeats.
And despite the somewhat gross experience, Kendall had no regrets overall. She later says in a confessional: "Best decision I've ever made because I don't know what I would have done when I got inside."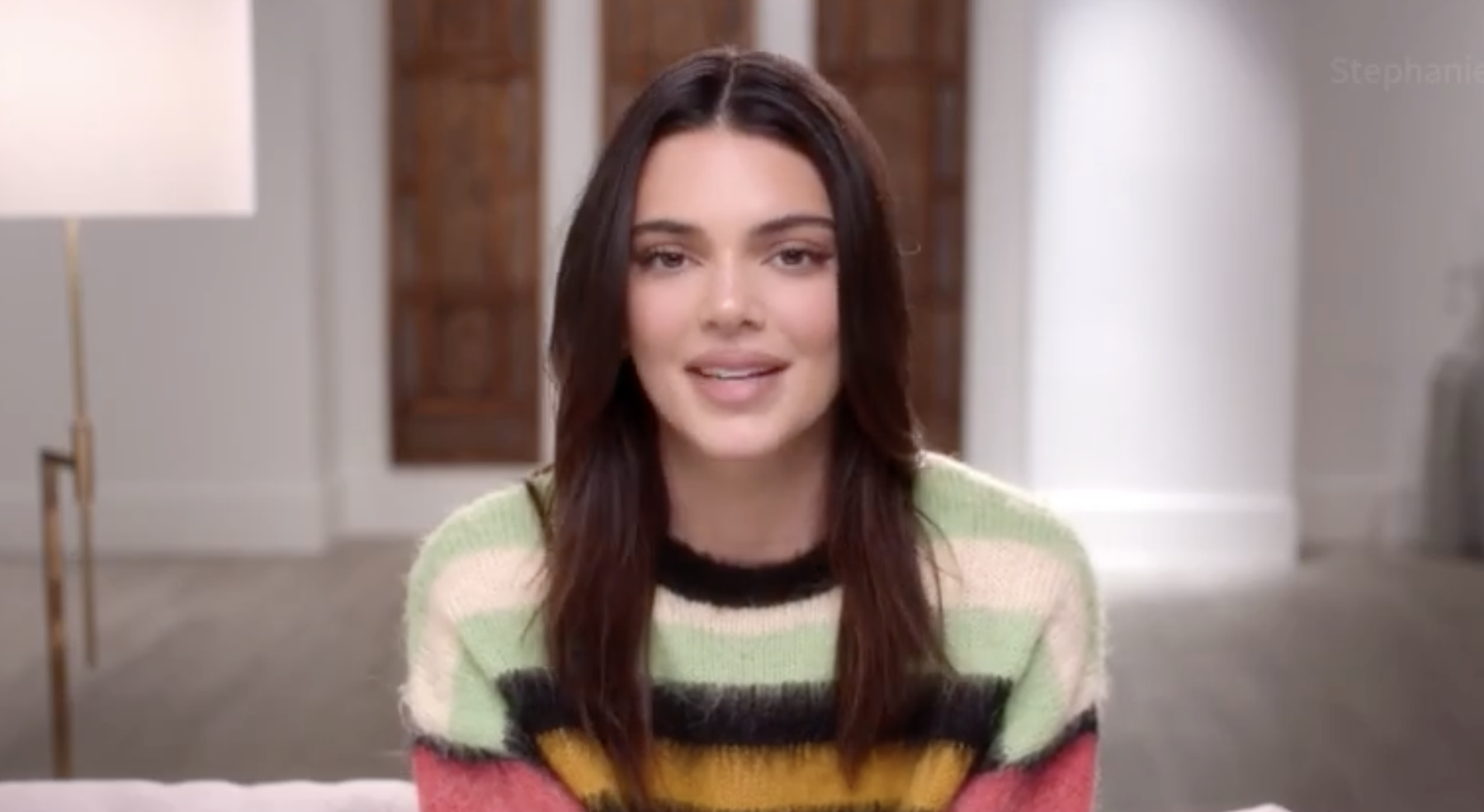 This year was the first year that all five Kardashian/Jenner sisters attended the Met, with Kourtney and Khloé Kardashian making their debut.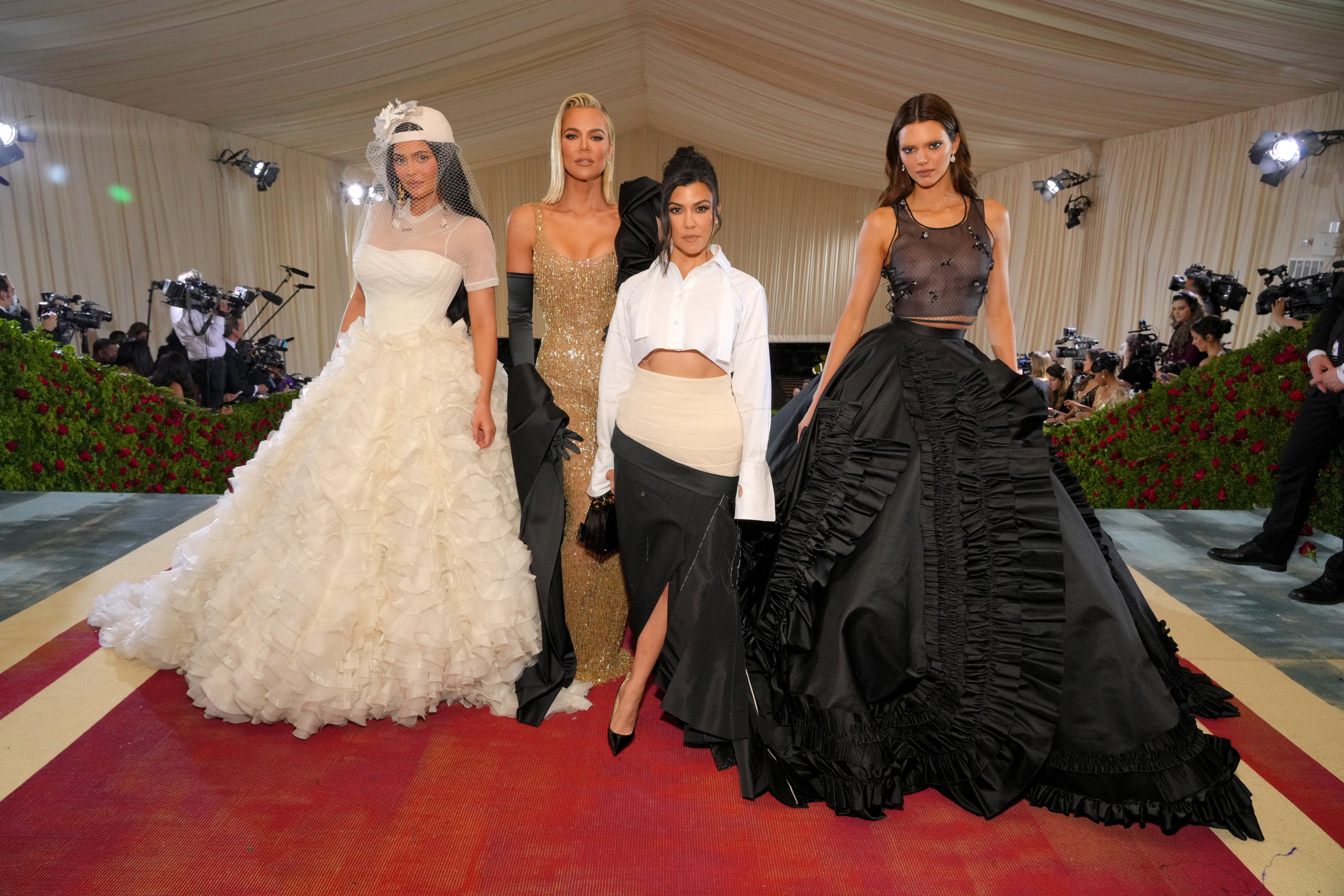 Kylie Jenner was also in attendance, and all of the girls were joined by their momager, Kris Jenner.