This week, fans of The Kardashians finally got the storyline that they'd been waiting for in the show's season finale, with the family's raw reaction to Tristan Thompson's paternity scandal airing in full.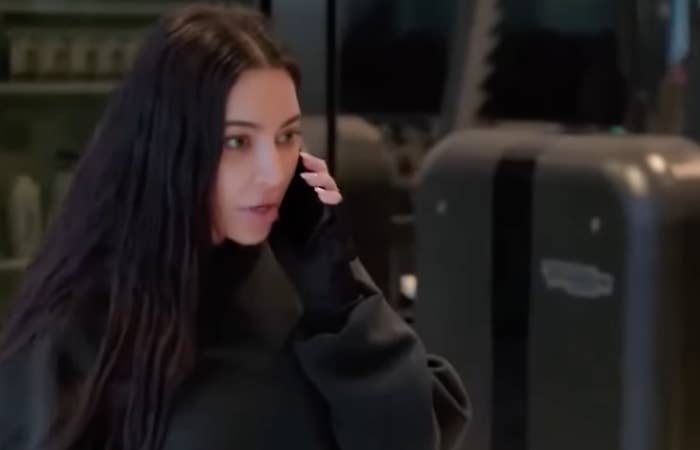 The fallout had already been teased in last week's episode, which showed the stars caught unaware by the news that Tristan had fathered a baby with another woman behind the back of his girlfriend, Khloé Kardashian.
But the episode ended just before viewers saw Khloé's response and this week's show picked up where it left off, with Khloé sobbing down the phone to her sister Kim Kardashian in an incredibly candid scene.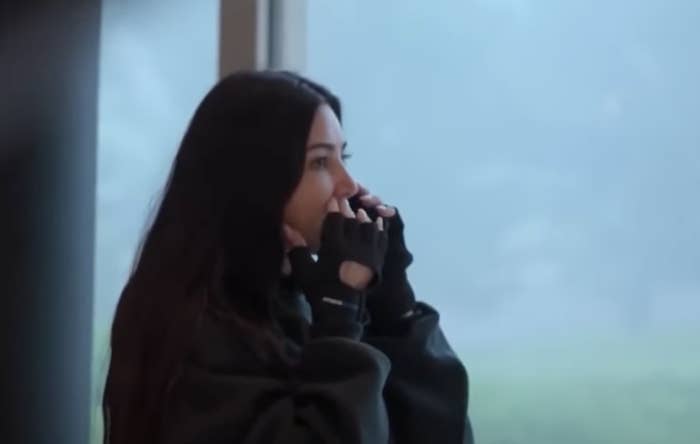 Immediately afterward, Kim, her sister Kourtney Kardashian, their mom, Kris Jenner, and her boyfriend, Corey Gamble, were seen sitting around a table for a family meeting to discuss the latest saga.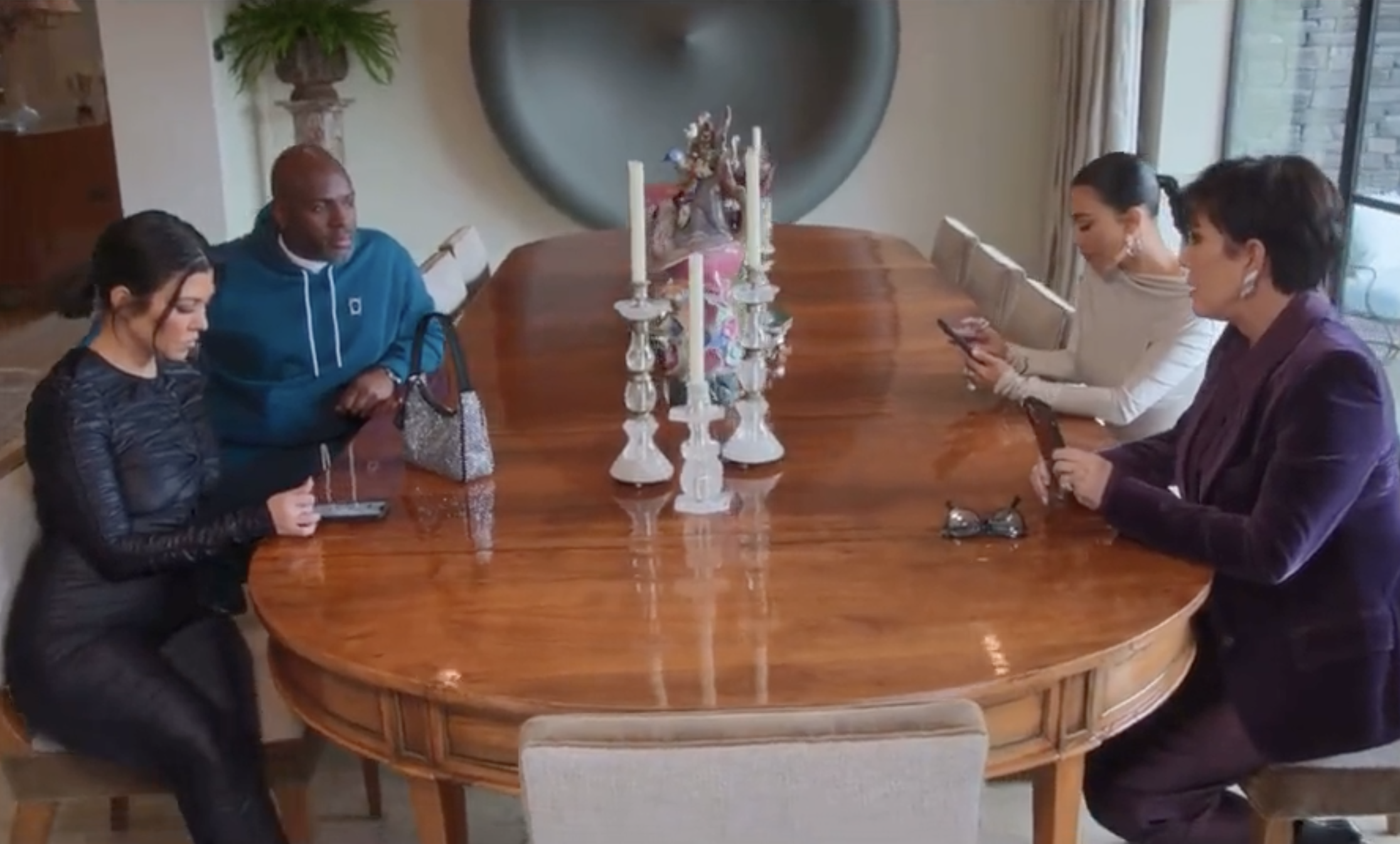 "Every time there's some serious family drama going on we always have a family meeting," Kim says in a confessional. "And we all lean on each other for support and that's what we're here for."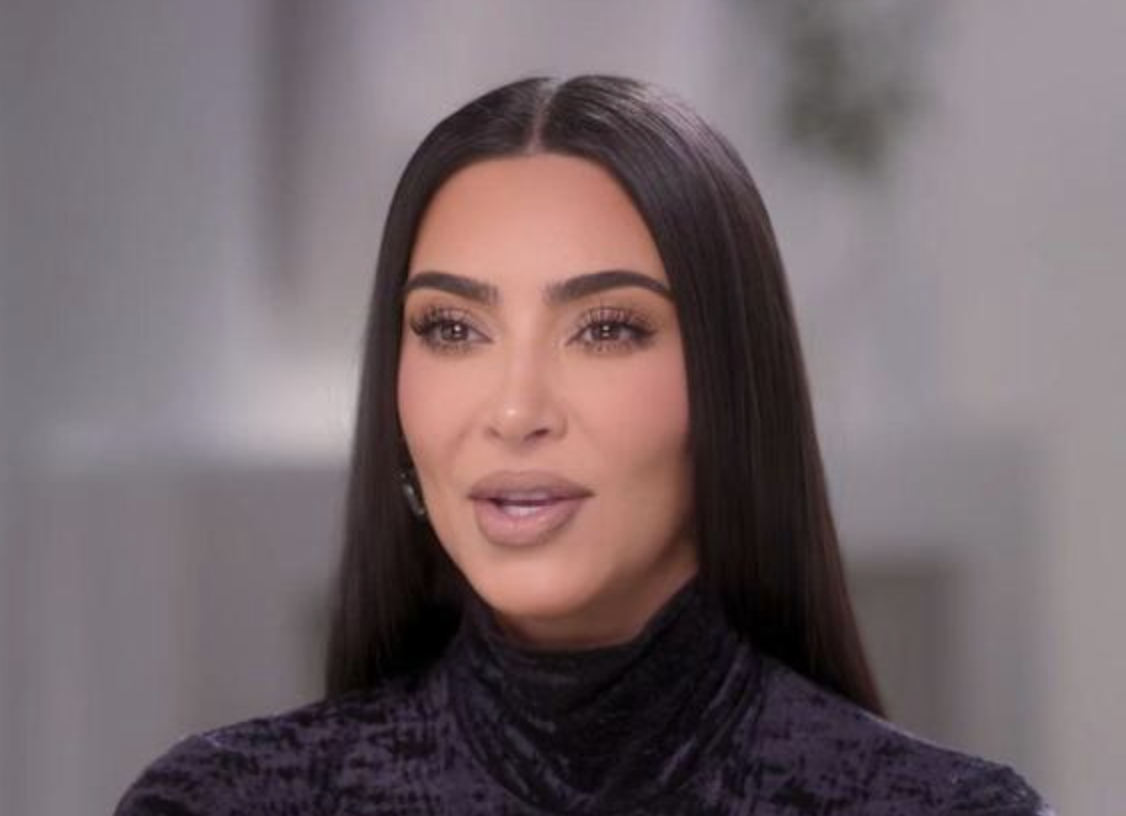 At the meeting, the group looks downcast as Kris shares her concern that Khloé is isolating herself. "I don't want her to get to a place where she doesn't have anybody to talk to because she feels like she has to be strong," Kris says as she seemingly fights back tears.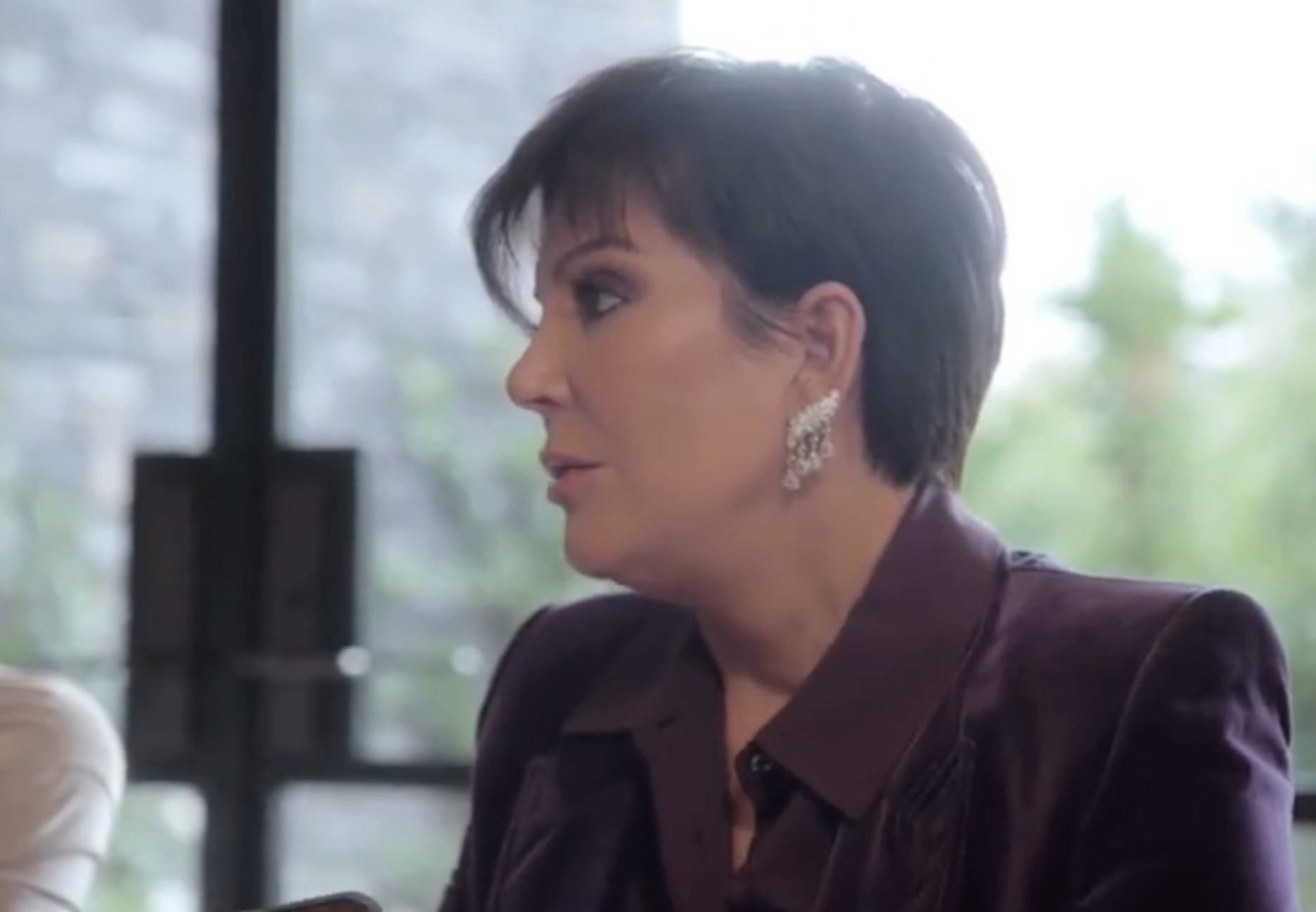 Kourtney then asks if Khloé was attending the meeting, and Kim says that she doesn't think so. A few moments later, Kim receives a text and tells the others: "Khloé just texted me that she's not going to come."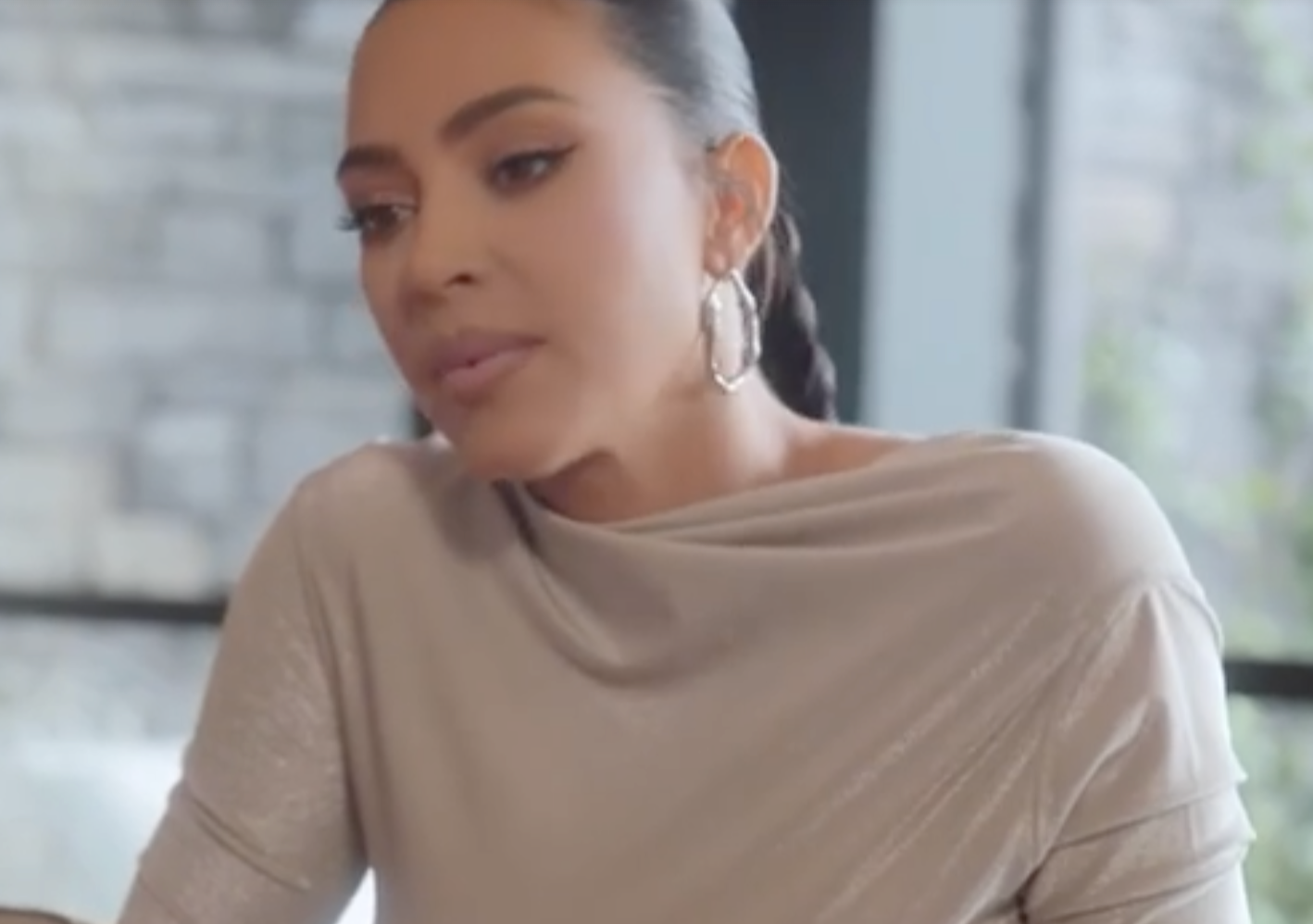 "I wish she would have shown up," Kris responds. "I think the longer it goes on without [Khloé] really expressing her feelings and deciding how she wants to move forward it can be very alienating and lonely, she tends to keep things inside."
The family had a promotional photo shoot for the show in December, and the scene ends with Kim saying: "All I want to know is if Khloé will make it to the photo shoot for the Kardashians show."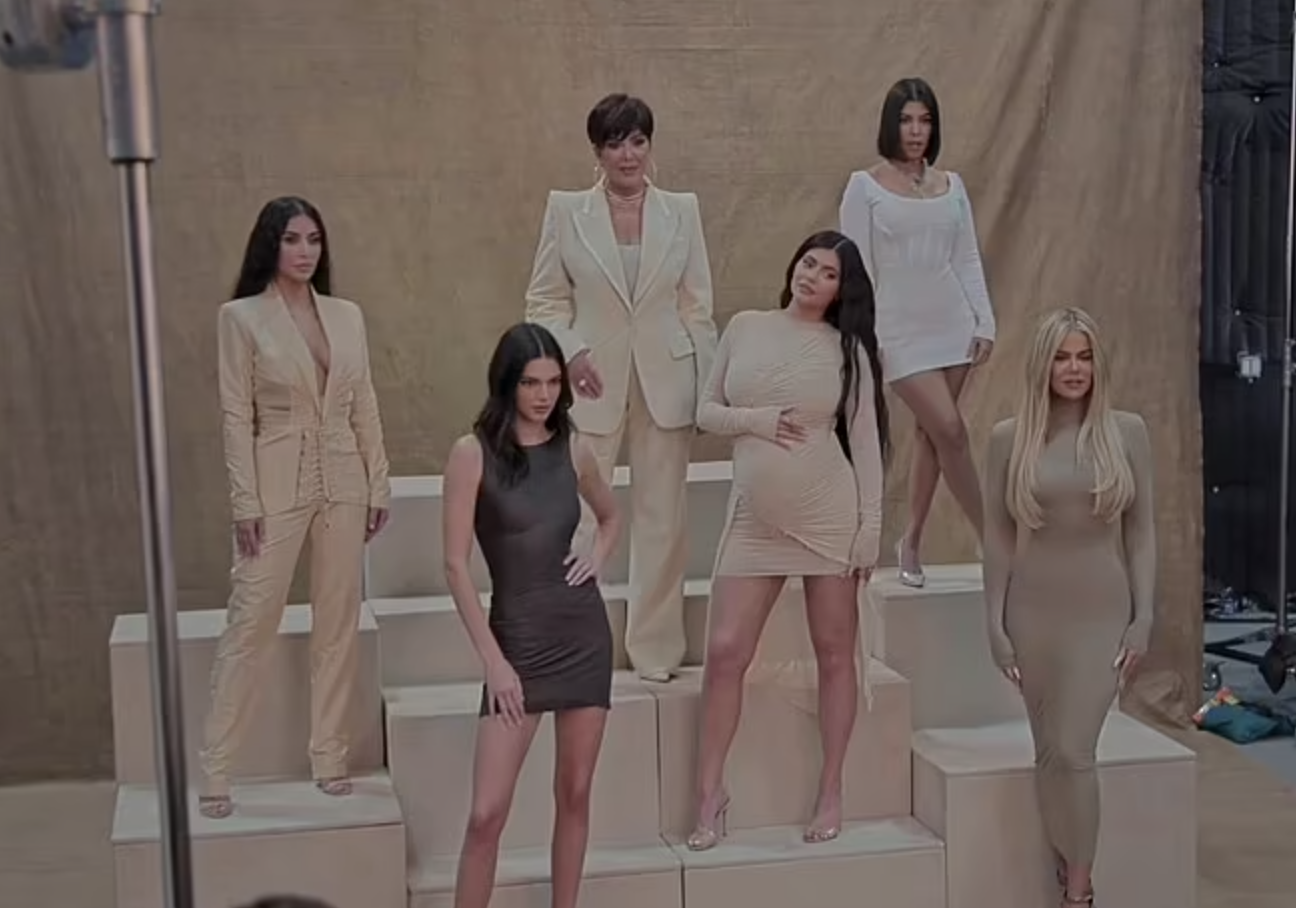 However, internet sleuths have now found evidence that the family meeting was actually filmed on Jan. 31 — almost two months after the news about Tristan broke, and weeks after the shoot had taken place.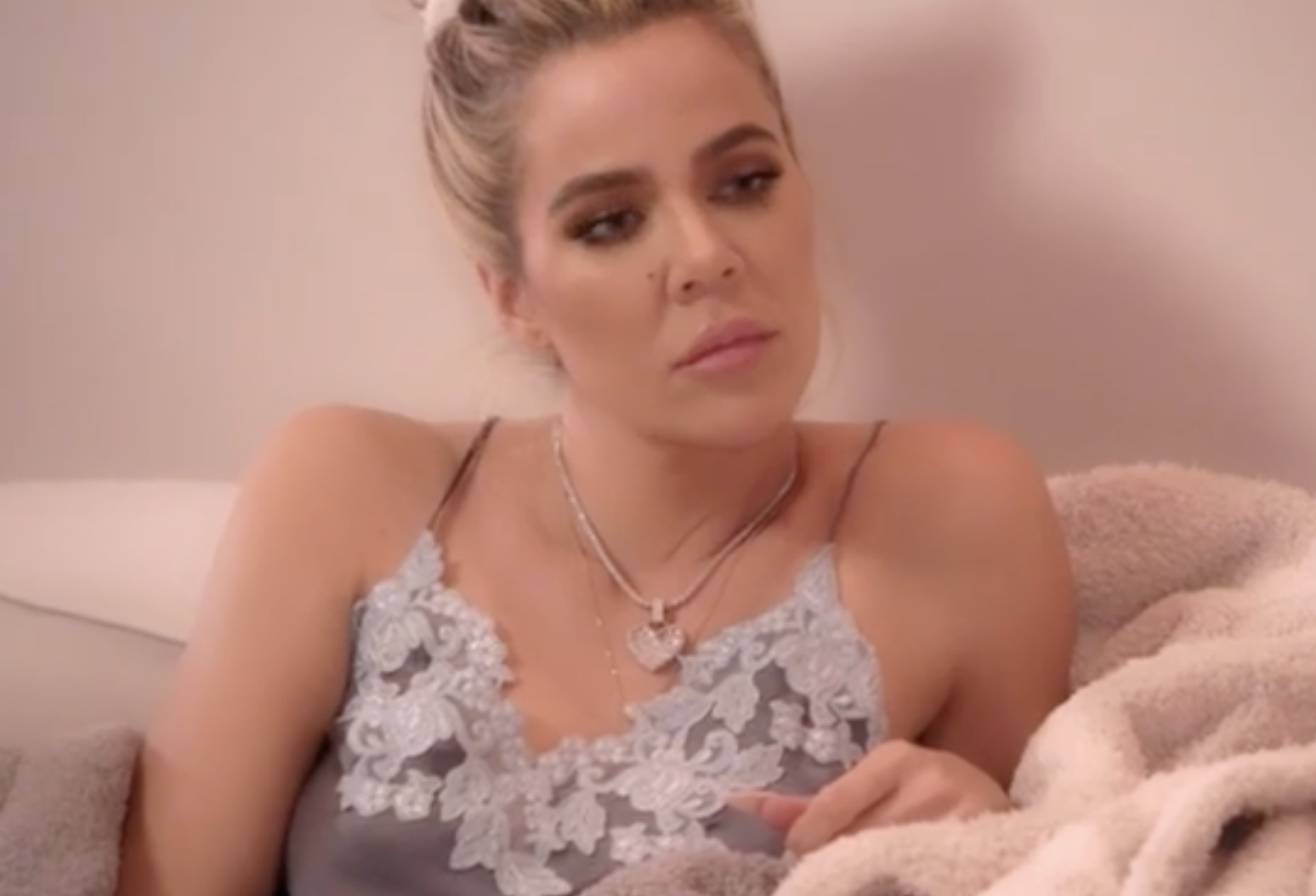 It was Kourtney who gave the game away, with the star having been papped in Malibu wearing the exact same outfit, hairstyle, and nail color that she was wearing in the scene at the end of January.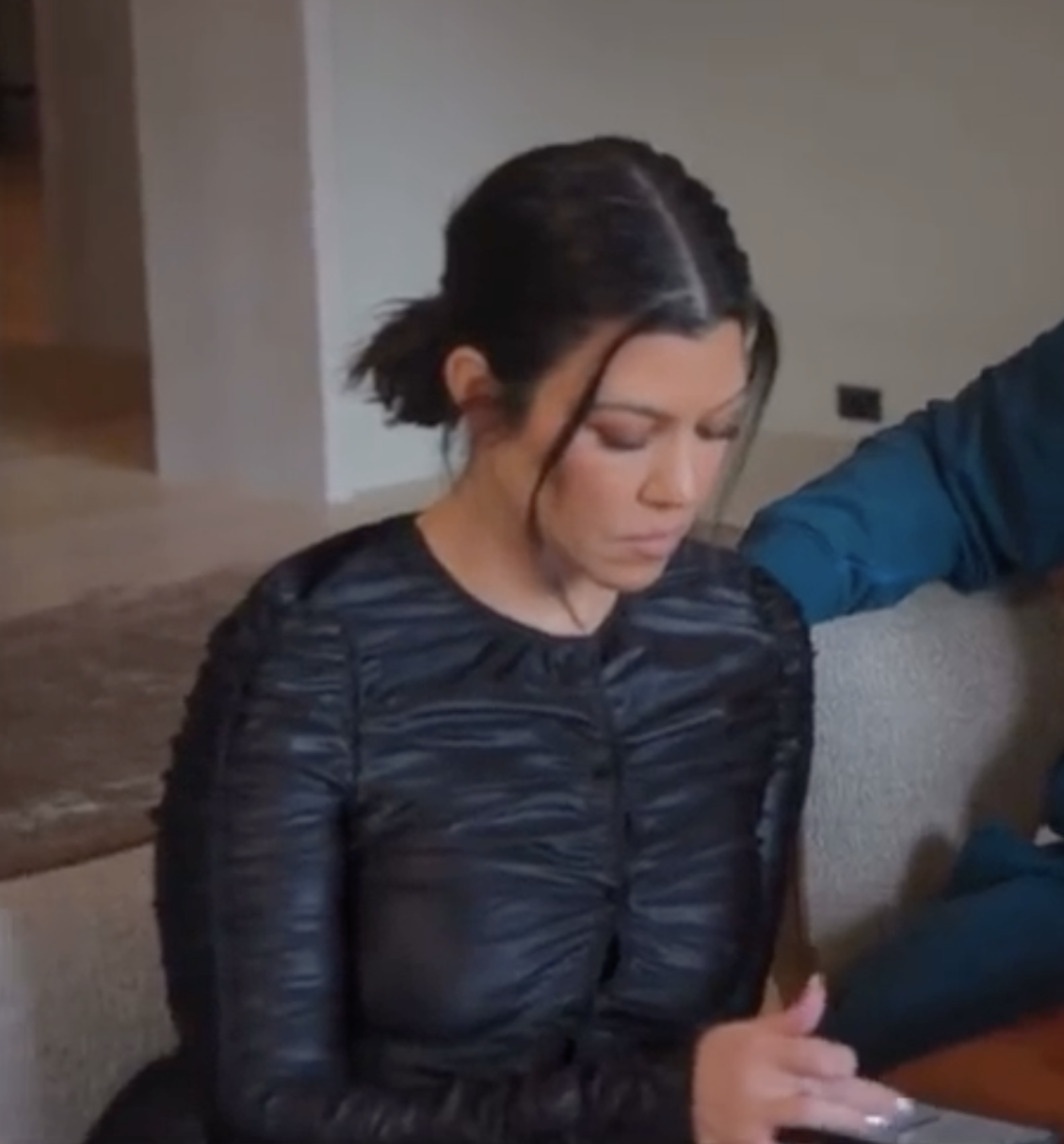 Posting a link to the historic news article that featured the photos on a Reddit forum, someone pointed out that Khloé had seen her family many times between the paternity scandal breaking and the day the meeting was filmed.
"The family meeting was filmed January 31st based on Kourtney's outfit, Khloé found out end of November/beginning of December when the documents leaked and she did attend Christmas with the fam, so the meeting was staged," they wrote.

Kourtney's nails appeared to confirm that she wasn't just rewearing the same outfit, with another user writing: "Her nails are chrome in the episode. In these pap shots, they are as well, chrome.. I'm a nail technician, and lemme tell you, chrome chips soo quickly."

Some admitted that the length of time that had passed explained why the family seemed "emotionless" in the scene as they slammed the show for trying to trick viewers.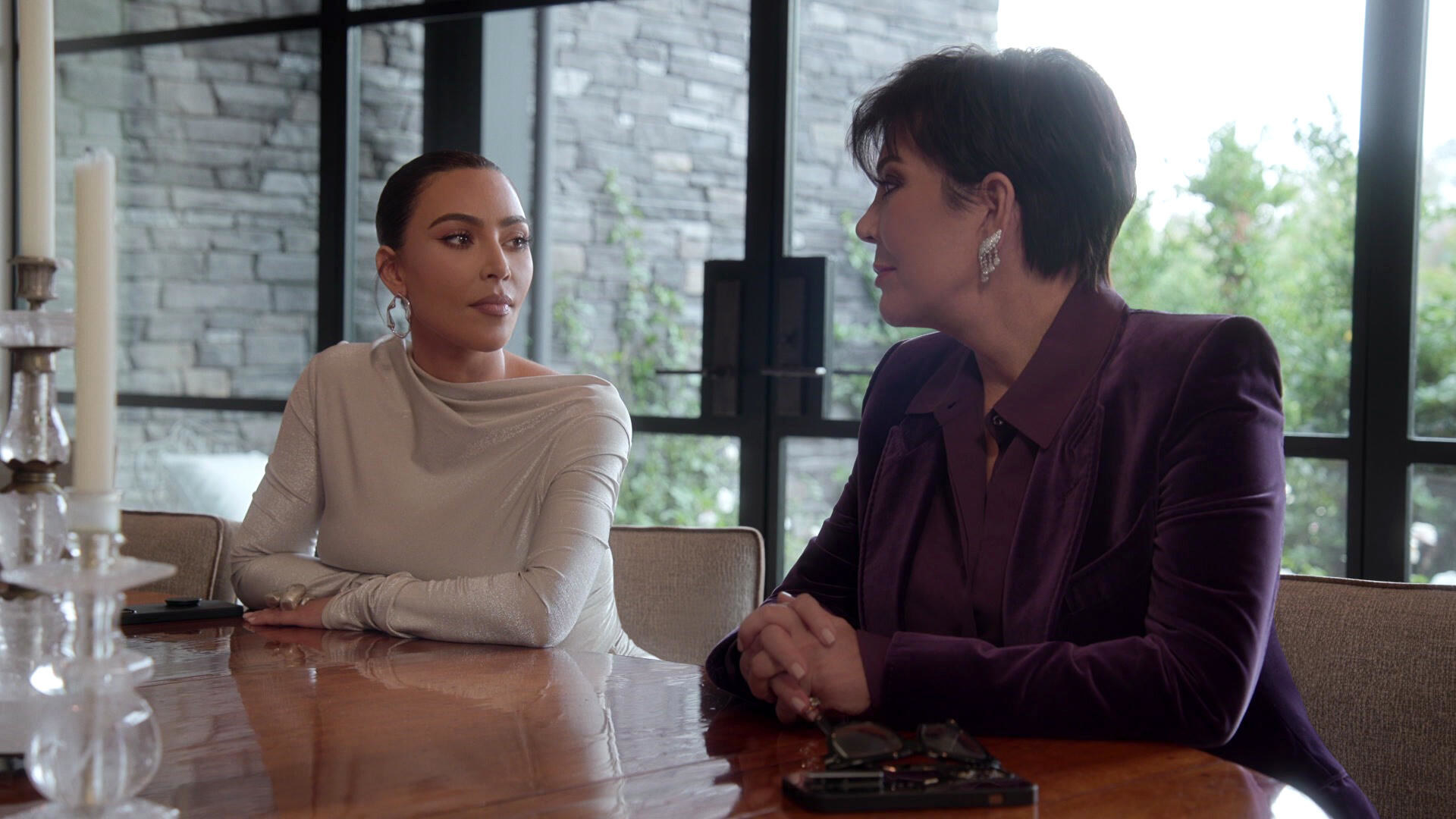 "Explains why they were so emotionless about it all. I wish they had stuck to a real timeline rather than jumble it around to have a good final episode. Do better Hulu," one person wrote. Another added: "The meeting was so emotionless. This news was truly shocking and to have them all together like '…' was so fake."


Someone else said: "Wow they are the worst. I hope the show gets canceled." And one more added: "💀💀💀💀 this timeline is chaotic, I'm over it, why even put out the season if it was gonna be edited so poorly."


Another reiterated the fact that viewers were supposed to believe the scene was the immediate aftermath to the scandal, commenting: "Then Kim mentioned the photoshoot to convince us it was December 💀."

And one user questioned whether Kourtney was secretly hinting about the setup when she lashed out at Tristan for not being honest. "The lack of honesty is what does it for me," she said at the meeting. "Like, let's just be honest with who we are and what we are doing."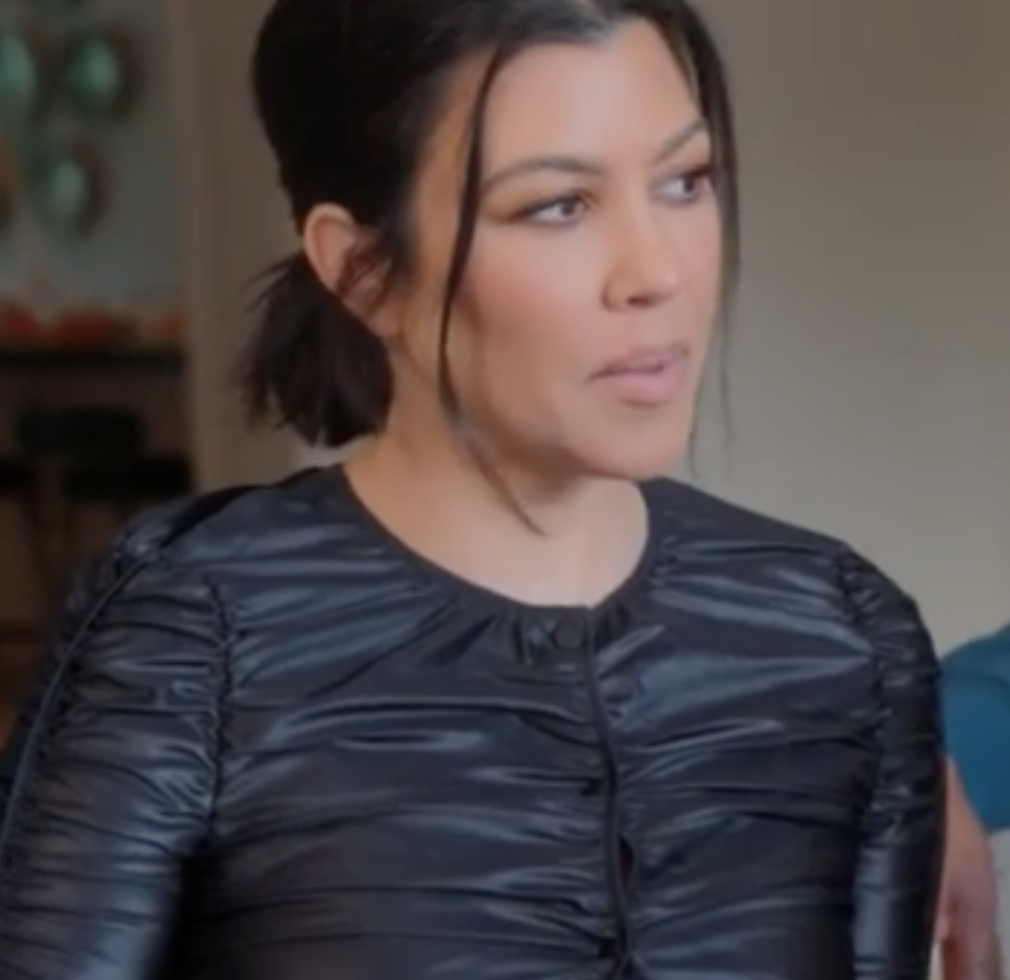 "I think that's why Kourt was subtly telling Kim everyone needs to be just honest. And Kourt always had this look at Kim like 'stop with the lies/your narrative,'" they theorized.

Meanwhile, the jump in the timeline may explain Kim's outburst at the camera partway through the chat, where she broke the fourth wall and told the audience that she was sometimes tempted to air her grievances publicly.
"To say that I'm not tempted sometimes, I'd be lying," she began. "I'm exhausted of taking the high road, like, I'm on my zone where I'm like: 'If you bring bad energy into my life, a boundary goes up.'"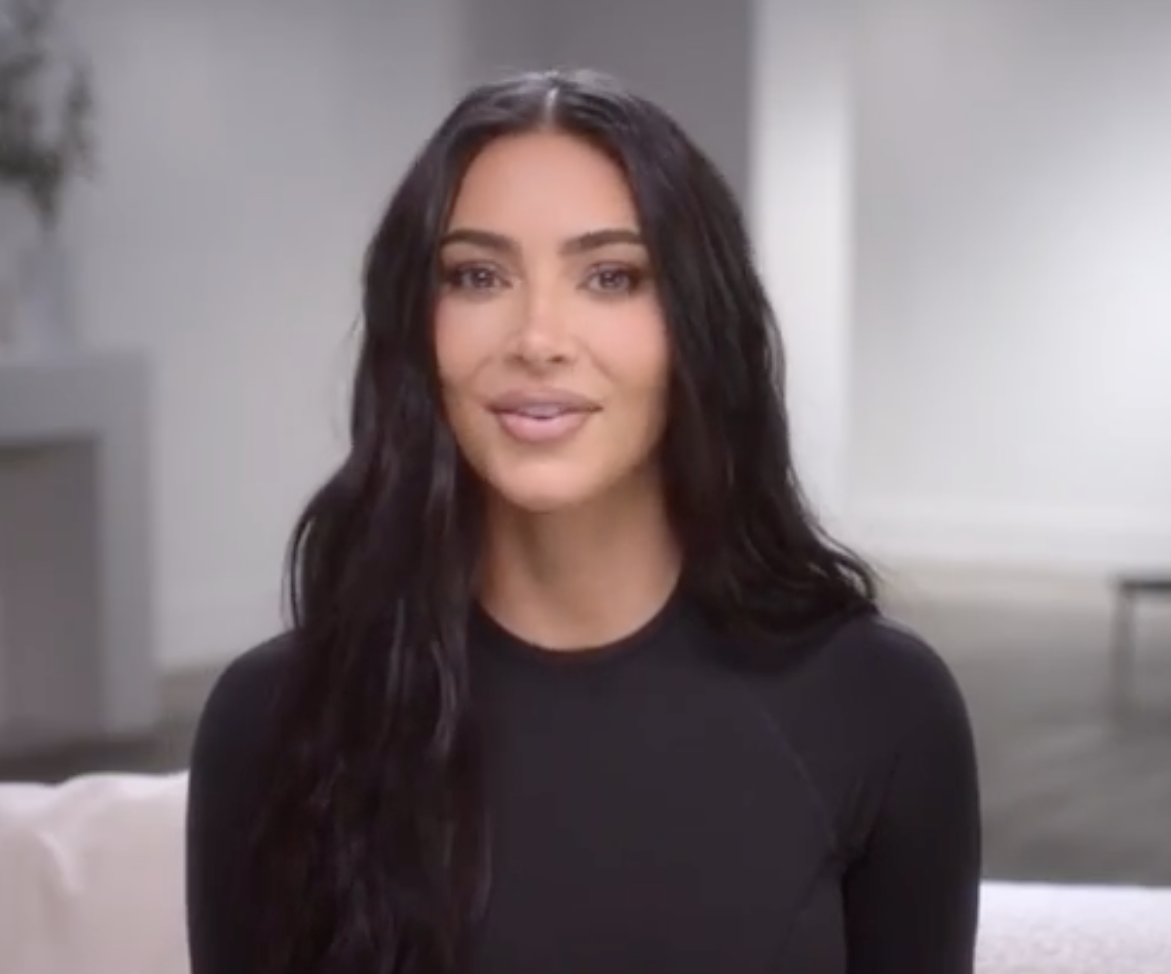 "Half of me wants to just put it on blast," Kim continued. "If you don't think I screenshot every single fucking thing… I'm just not in the mood today, so I don't know."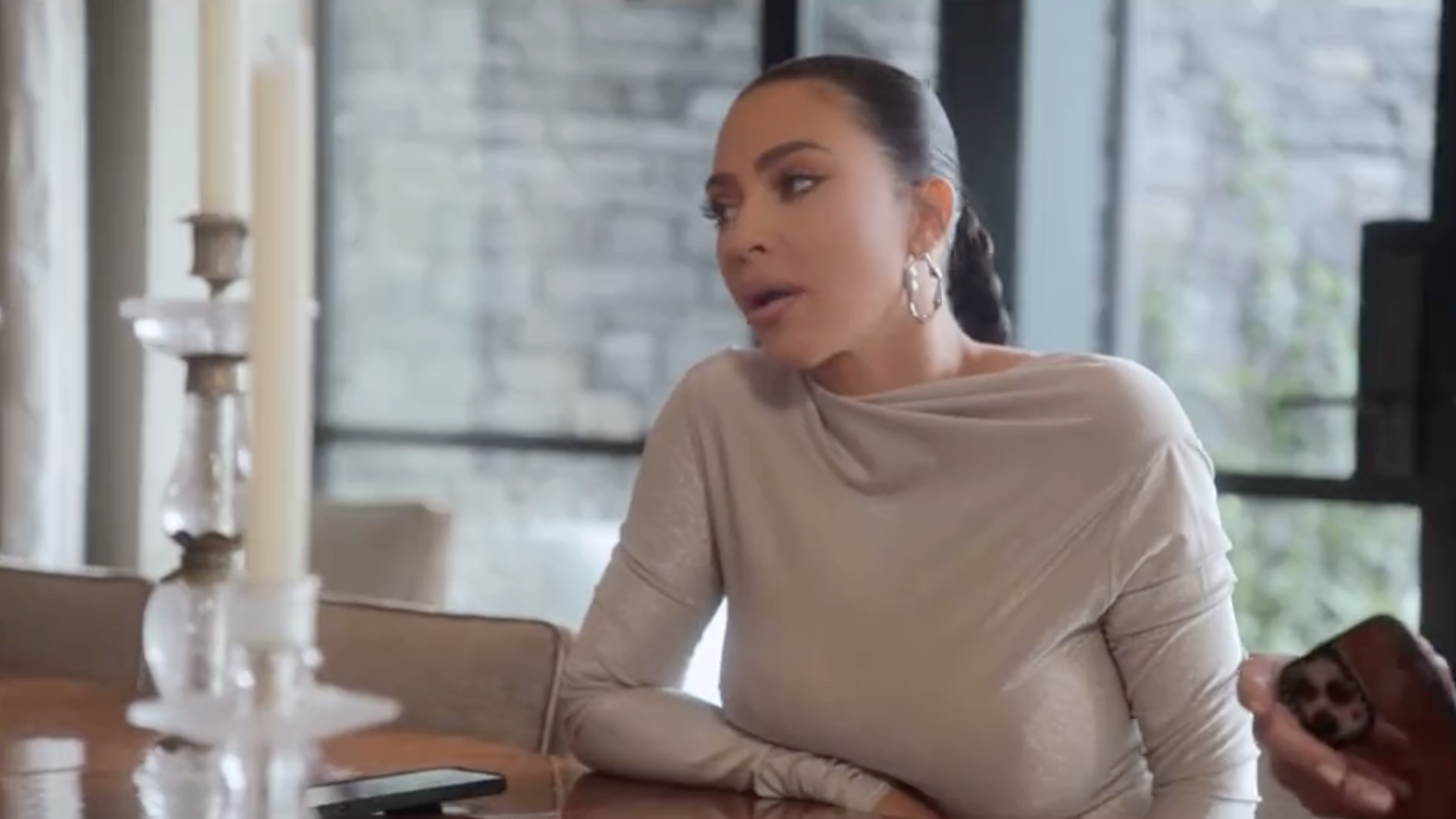 In the context of the scene, this appears to be a reference to none of the family calling Tristan out on social media following his scandals. However, if it was actually filmed in January then that is when Kim and her boyfriend, Pete Davidson, were in the middle of a very public social media attack from her ex-husband, Kanye West.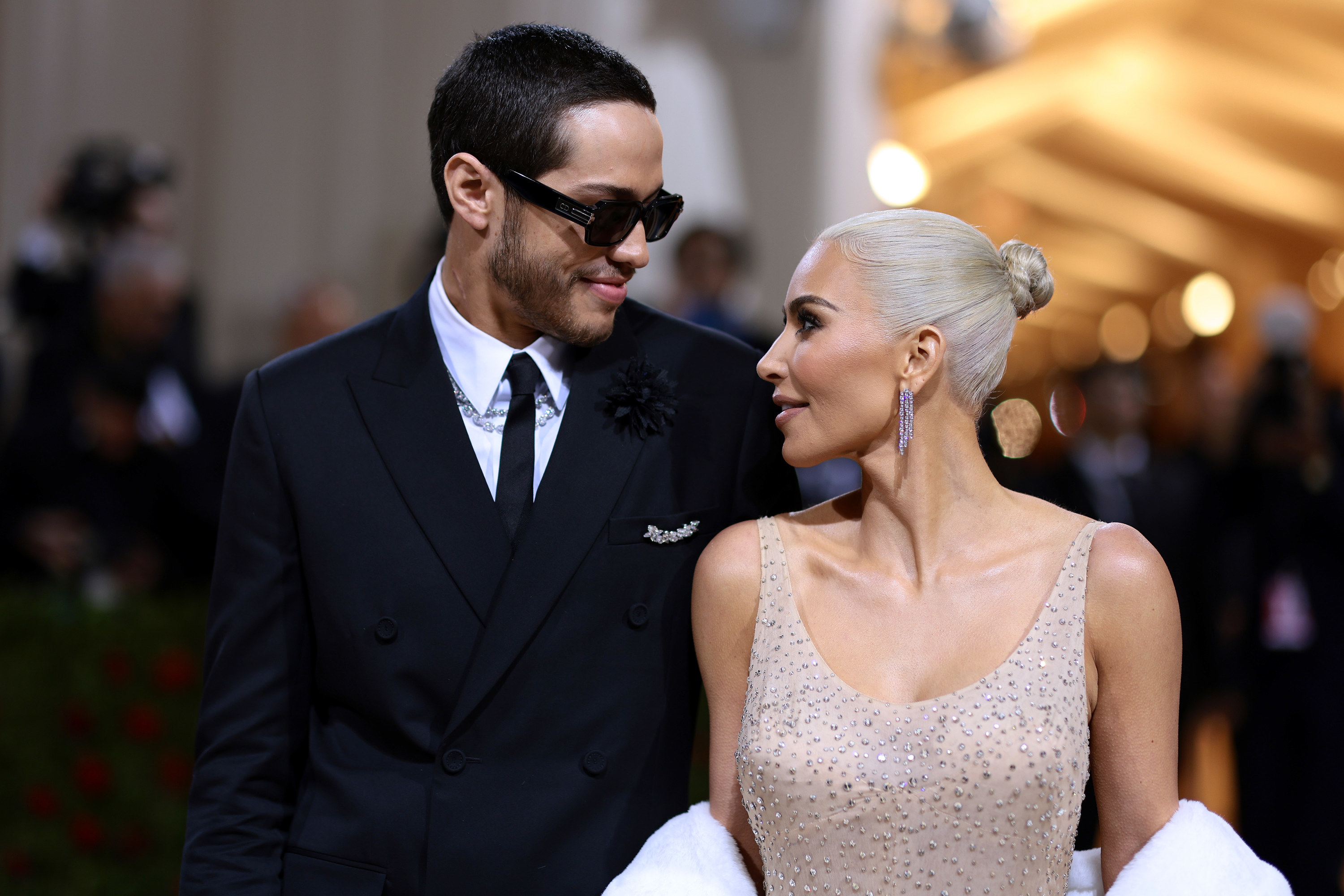 While Kanye didn't post about Kim and Pete on Jan. 31, or the day immediately before, he'd made several scathing posts about them both in the weeks prior that Kim did not publicly respond to.

Tellingly, he tended to delete his Instagram posts shortly after sharing them, which may explain Kim's comment about screengrabbing.
This is not the first time that The Kardashians has been caught manipulating its timelines, and the show came under fire last month when viewers accused the reality show of faking a narrative to avoid mentioning the Astroworld tragedy.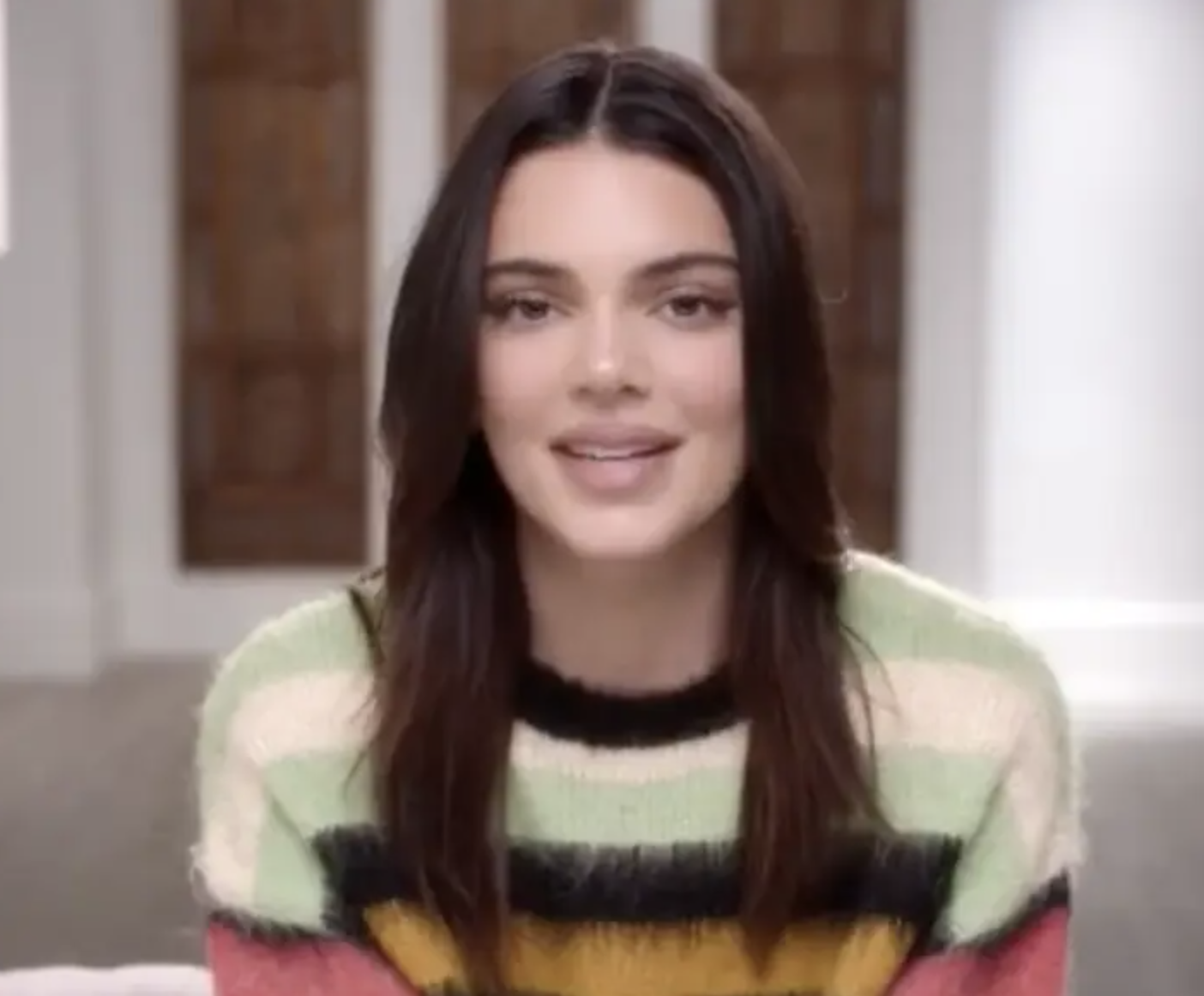 On Nov. 5, 2021, 10 people were killed in a deadly crowd surge at Travis Scott's music festival in Houston.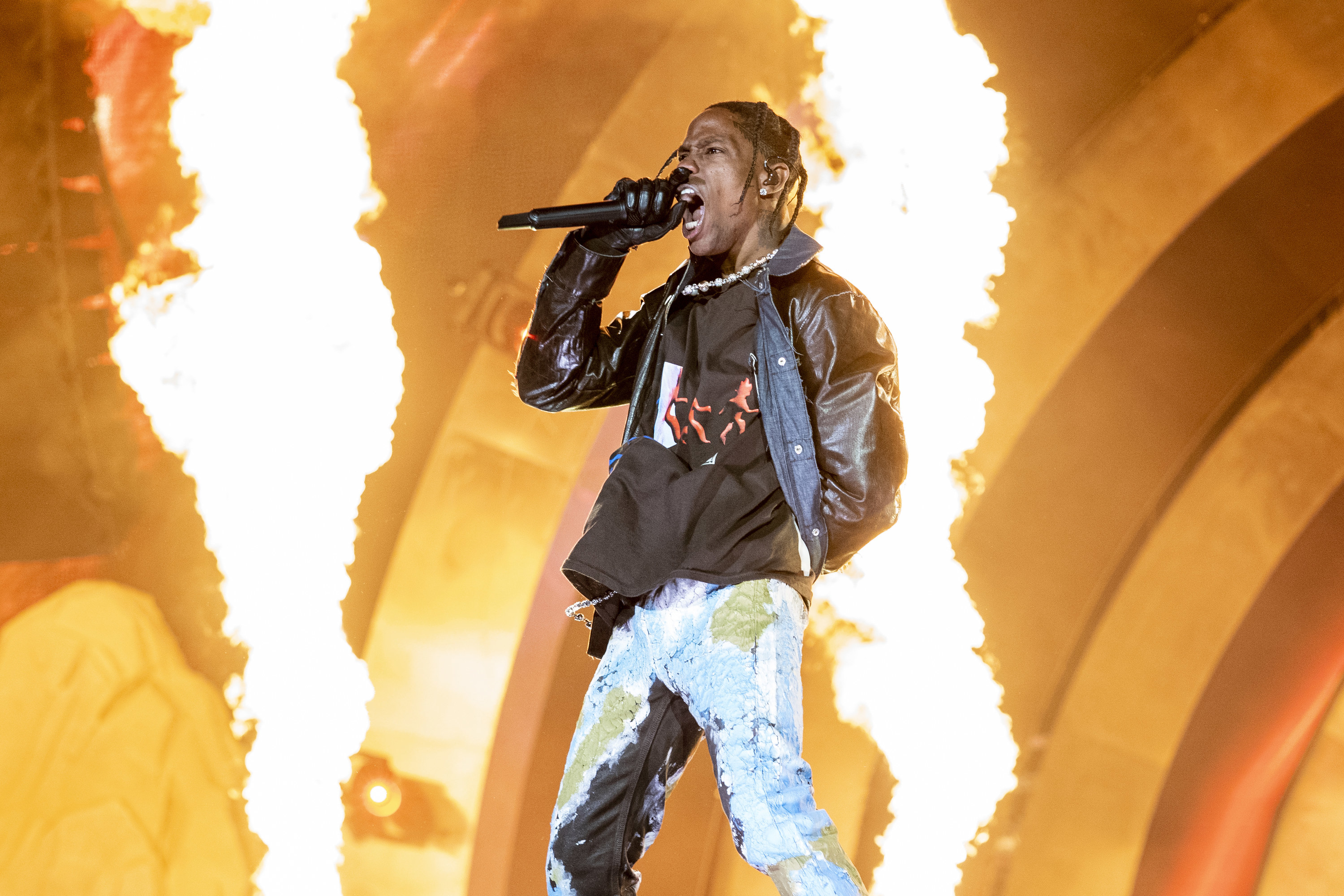 Travis's girlfriend, Kylie Jenner, was watching the show from a VIP box with their 4-year-old daughter Stormi, and her sister, Kendall Jenner.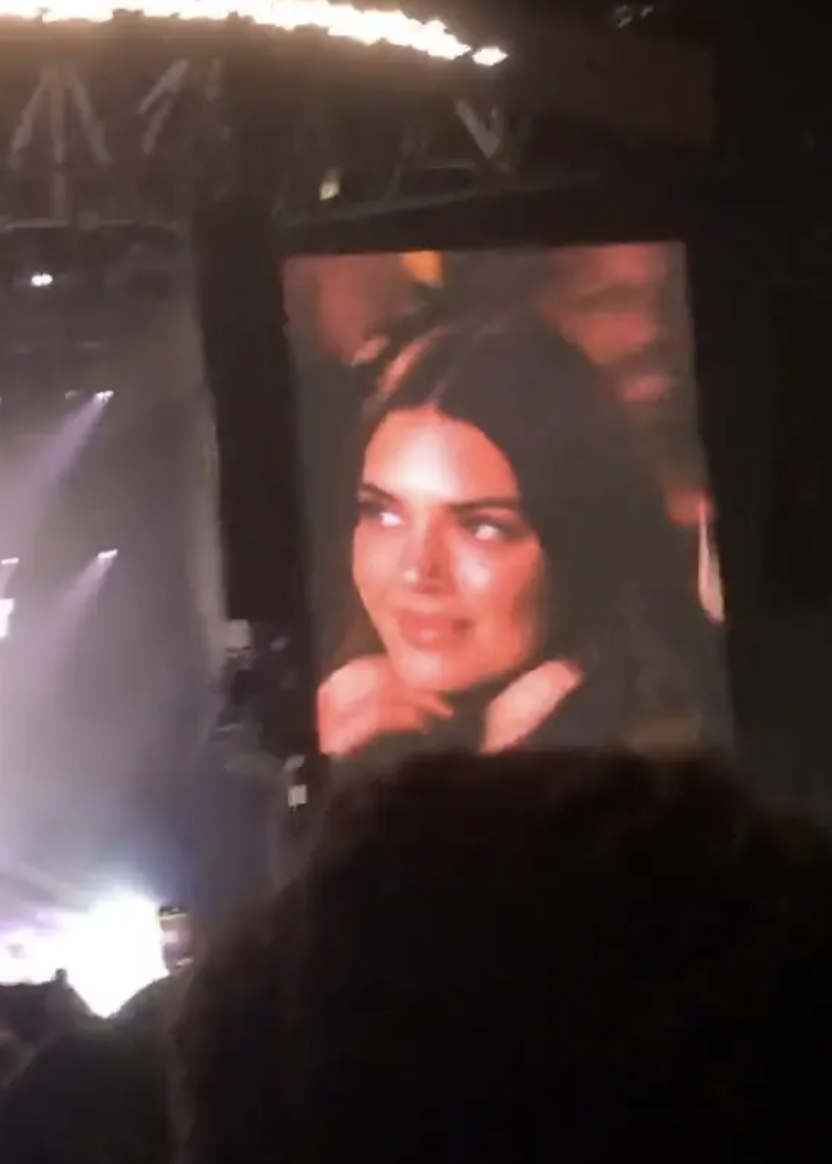 Kendall and Kylie, as well as other family members, shared statements to express their heartache at what had happened at the festival in the days that followed.
However, the tragedy wasn't mentioned at all in the show, which was instead edited as though Kendall was in Miami the entire time.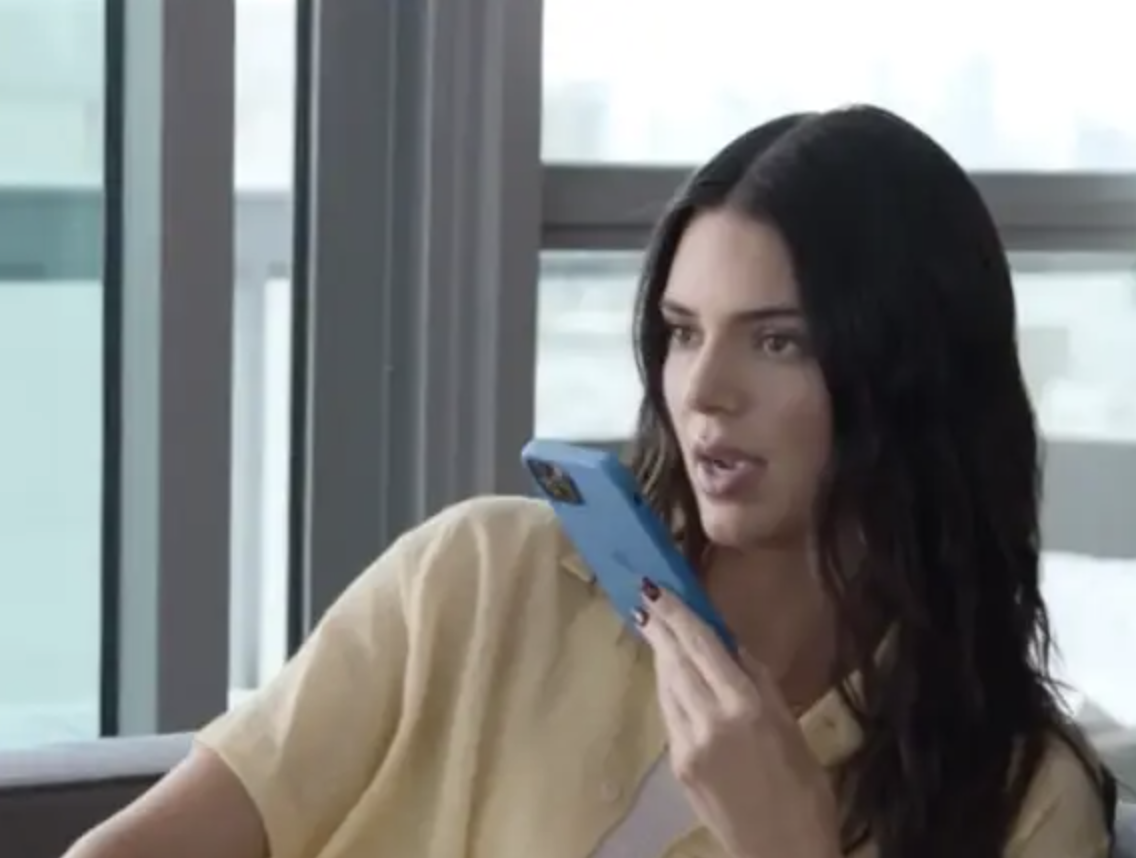 "We're not stupid #TheKardashians, we know Kendall was with Kylie and Travis in Houston during the Astroworld accident on Kris's birthday. Don't play it off like Kendall was in Miami the whole time," one viewer tweeted.
"#TheKardashians really faked the Kendall in Miami during Kris' birthday plot… bc Kendall was in Houston w Kylie at the Astroworld travesty…" another agreed. "Like they say…the devil works hard but Kris Jenner works harder."