One of the biggest sources of contention throughout Kim Kardashian and Kanye West's six-year marriage was the subject of parenting their four children, North, 8, Saint, 6, Chicago, 4, and Psalm, 2.
Kim filed for divorce from the rapper — who has legally changed his name to Ye — almost a year ago, citing "irreconcilable differences" in the February 2021 papers.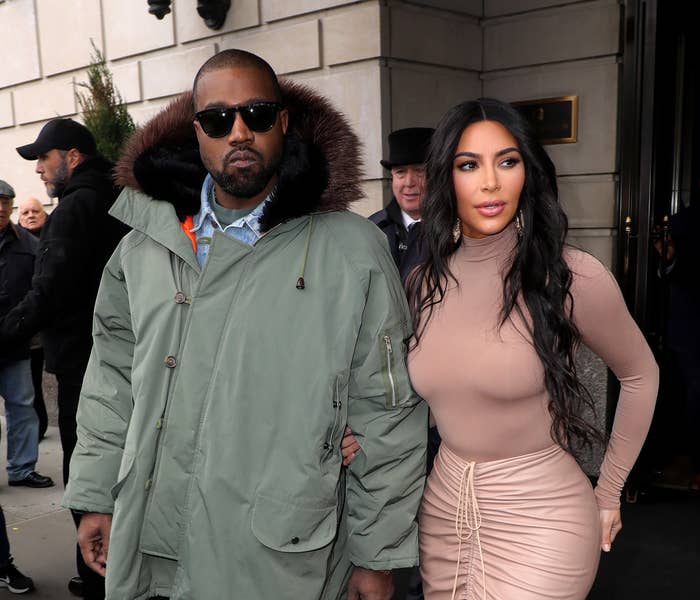 But way back in 2019, Kim admitted that she'd "got in trouble" with her husband for letting their oldest daughter wear makeup on special occasions.
Speaking at an event to promote her KKW brand, Kim had said of North: "I'd let her wear — you know, she has a little red for Christmas — I'd let her wear a red lip, or I'd let her do one pop of something. I'd let her, if she's wearing a black dress, a black lip. So I kind of got in trouble for that."
She went on to add that Ye had decided to "change all the rules" and ban their children from wearing makeup until they are teenagers.
Kim told E! News at the time that Ye's stance had turned into "a big fight in the household," explaining: "North is trying to get in on the makeup but she's being blocked heavily because her dad has stopped all makeup for her until she is a teenager."
In a 2019 interview with Zane Lowe for Beats 1, Ye said: "I don't think North should wear crop tops just because I had her wearing a slip dress when she was 2 years old. I think and feel differently now, now that I'm Christian, now that I'm founder of a $3 billion organization and married for five years."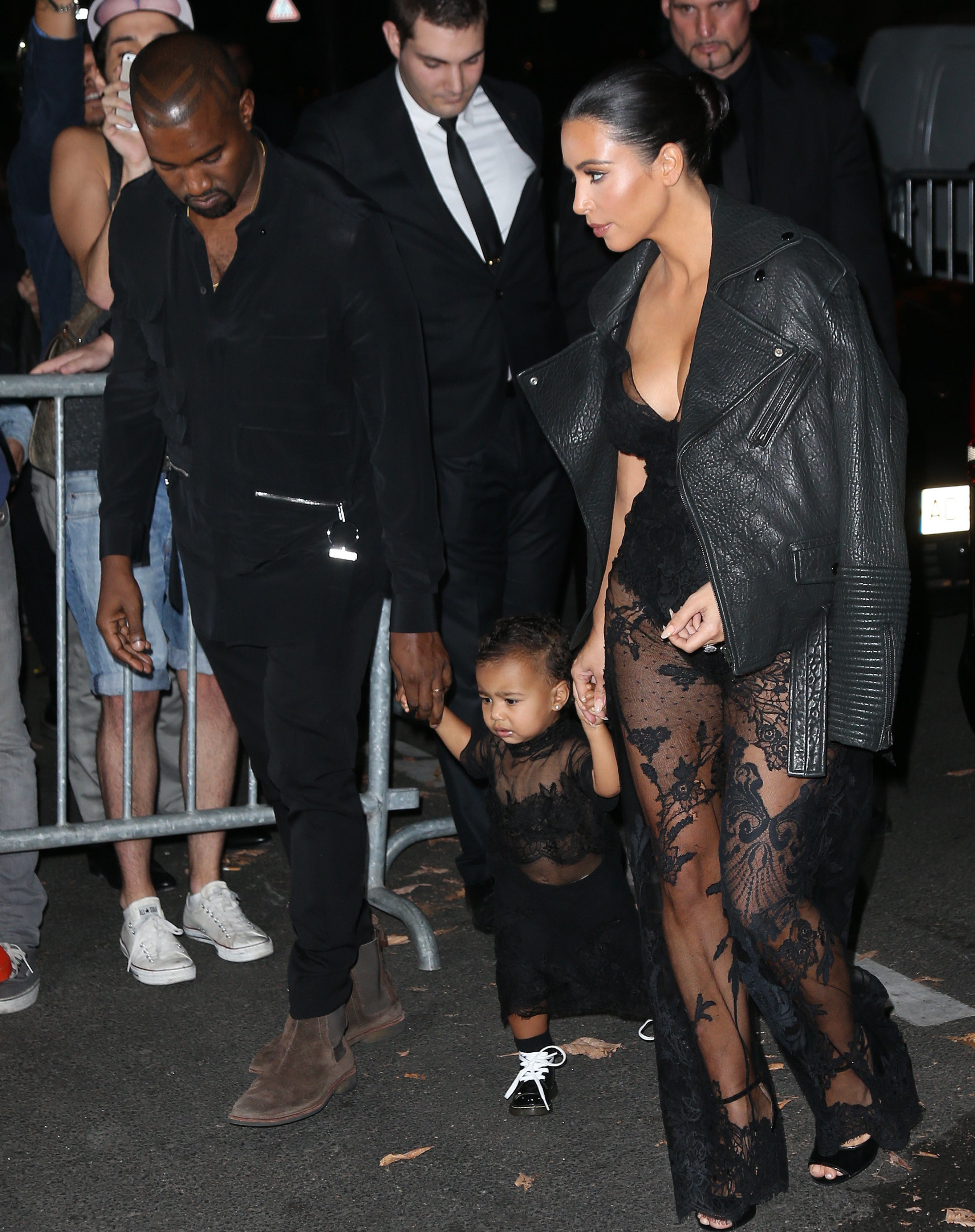 Three years later, Ye still holds strong views on parenting, and he has now accused Kim of "trying to antagonize" him post-split by letting North wear lipstick in TikTok videos.
In fact, Ye has made it clear that he doesn't approve of his daughter being on the social media app at all, with North sharing the popular account — which has all comments disabled and is "managed by an adult" — with Kim.
Speaking to Jason Lee on the Hollywood Unlocked podcast, Ye said that he recently had his cousins meet with Kim to discuss the children with two specific "directives" in mind, because he didn't want to speak to his estranged wife directly as they'd likely get "into an argument."
"There's two things I said, tell her — security not gonna be in between me and my kids, and also tell her, don't have my daughter wearing lipstick on TikTok," Ye said. "And don't have her TikTok at all if I don't approve that."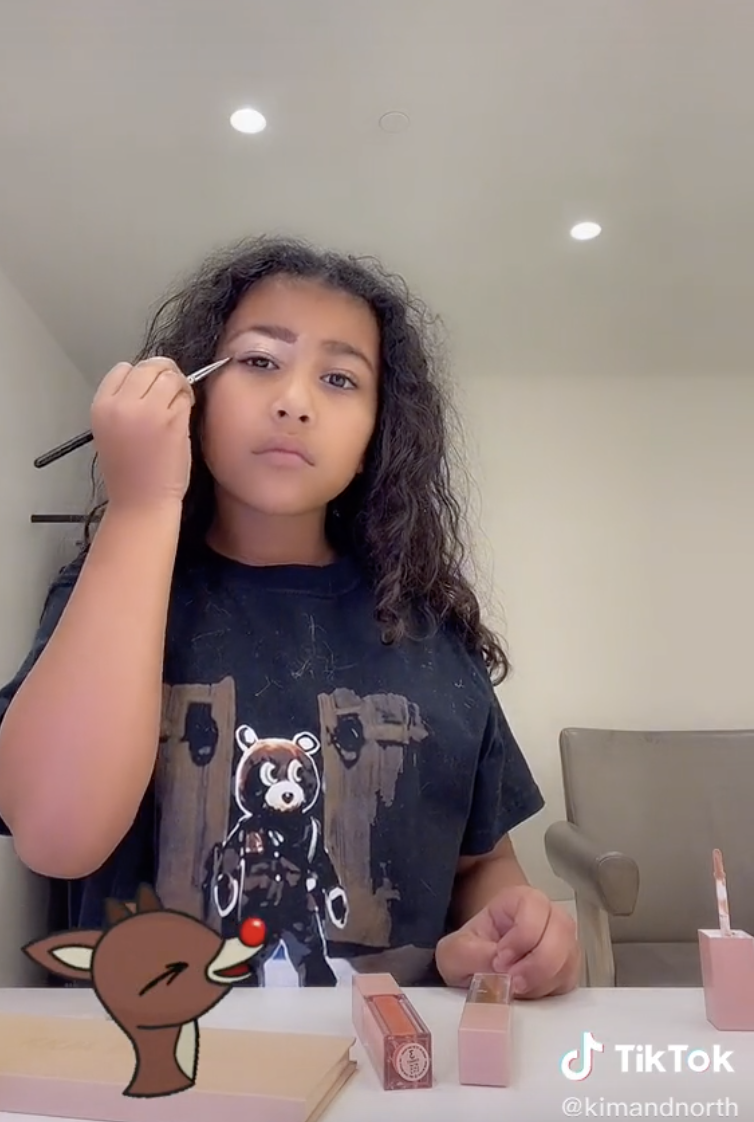 "And I said it after it was done without me knowing," Ye went on. "And then it happened again. So I feel like it's poking the bear or trying to antagonize me or create this crazy narrative."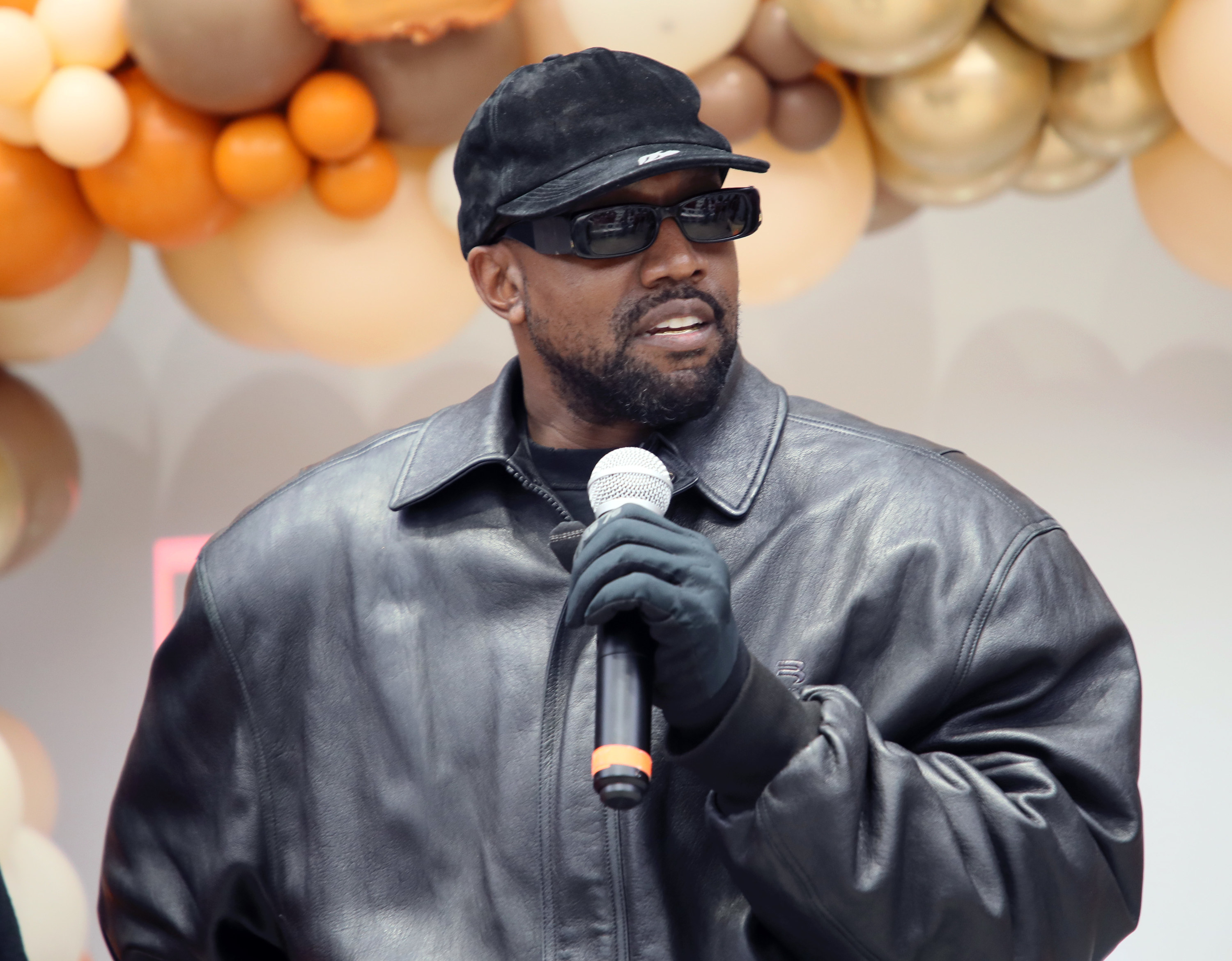 Kim and North posted their first TikTok video on Nov. 25, 2021, with North wearing makeup in three videos shared to the account so far.
The first showed the mother and daughter removing what appears to be Halloween makeup and prosthetics together, and the other two are of North applying makeup to look like a reindeer before lip-synching to a scene from How the Grinch Stole Christmas.
Ye's comments come just weeks after he took aim at Kim's parenting style in new lyrics, with the rapper also accusing her of "playing games" with their kids.
Earlier this month, Ye dropped the song "Eazy," where he suggested that his children are left with nannies and Kim's family's TV crew.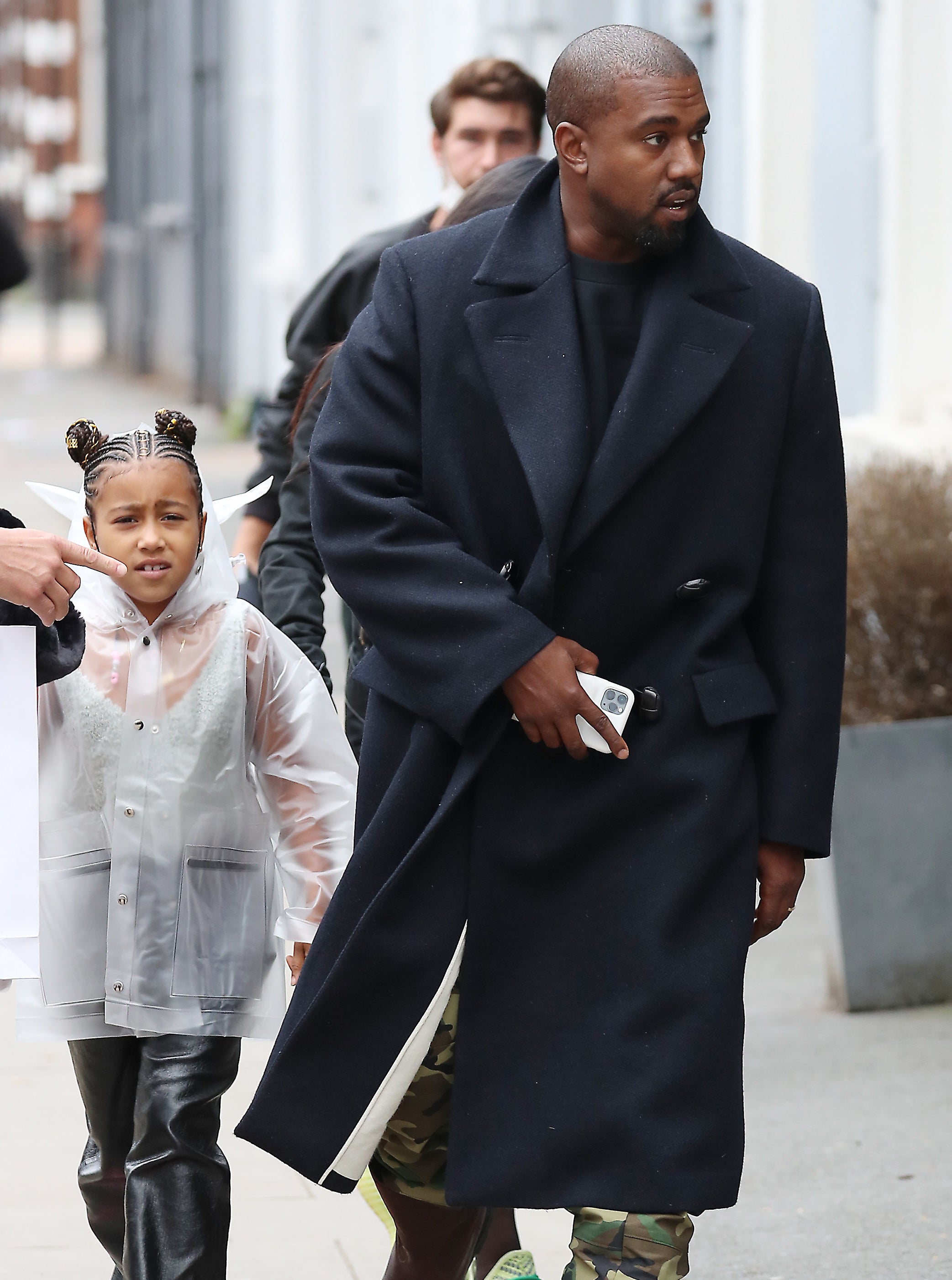 "I got love for the nannies, but real family is better / The cameras watch the kids, y'all stop taking the credit," he raps. "When you give 'em everything they only want more / Bougie and unruly, ya'll need to do some chores / Rich-ass kids, this ain't yo' mamma's house / climb on your brother's shoulders, get that Top Ramen out."
The day after "Eazy" was released, Ye took aim again as he claimed that Kim refused to tell him where their daughter Chicago's fourth birthday party was being held.
Ye filmed himself driving around the neighborhood trying to find the party, which was at Kylie Jenner's house, while the family documented the bash on their Instagram accounts.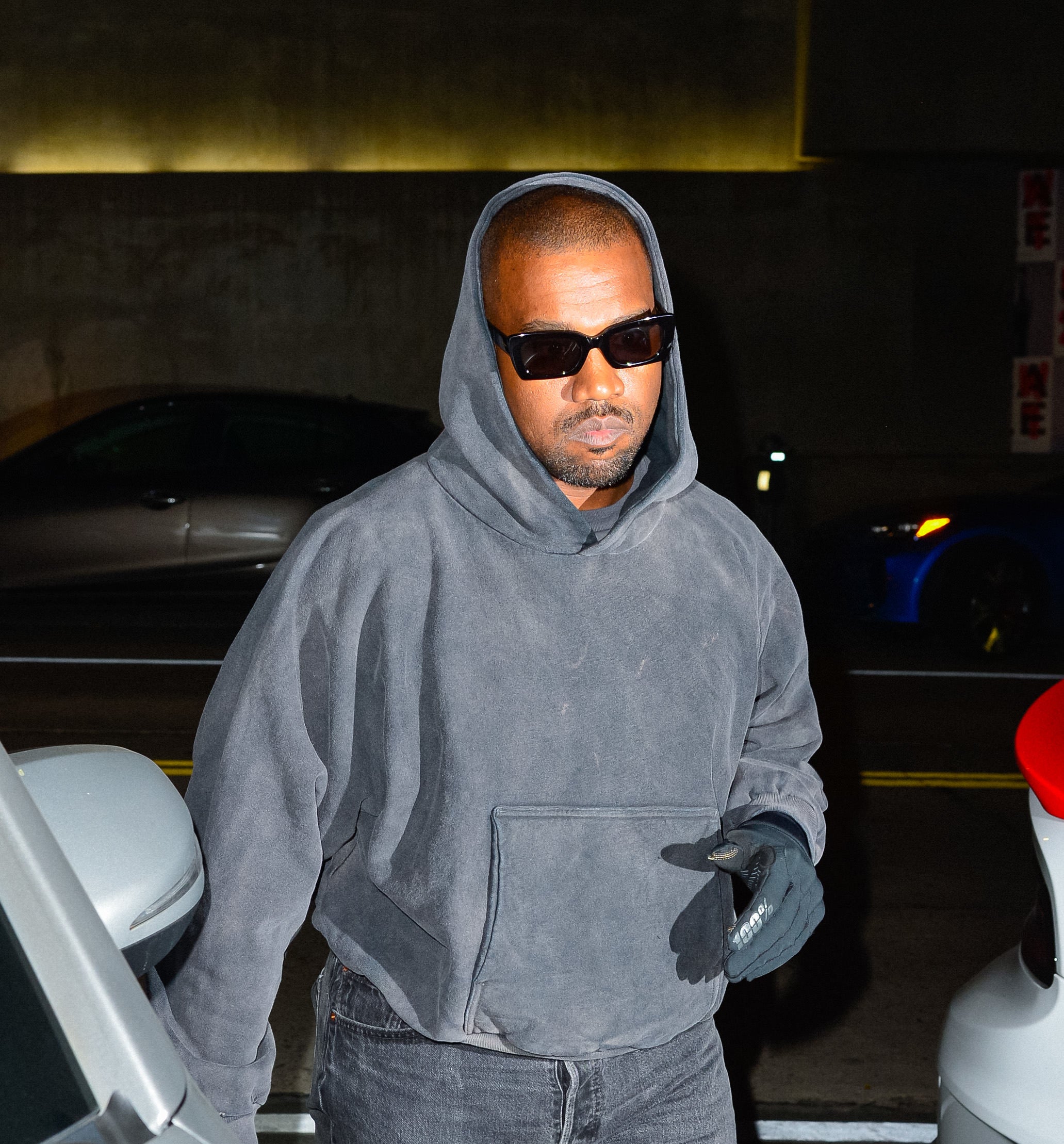 "I'm just wishing my daughter a public happy birthday. I wasn't allowed to know where her party was," Ye said at the time. "There's nothing legal [in place]. This is the kind of games that's being played. It's the kind of thing that's affected my health for the longest."
He said that he had repeatedly contacted various family members and the children's nannies trying to get the address. "That's gonna imprint in her mind that I wasn't there for her," he said of his daughter.
Ye later revealed that Kylie's partner, Travis Scott, told him where the party was and said security tried to stop him from entering before Kylie gave him the go-ahead.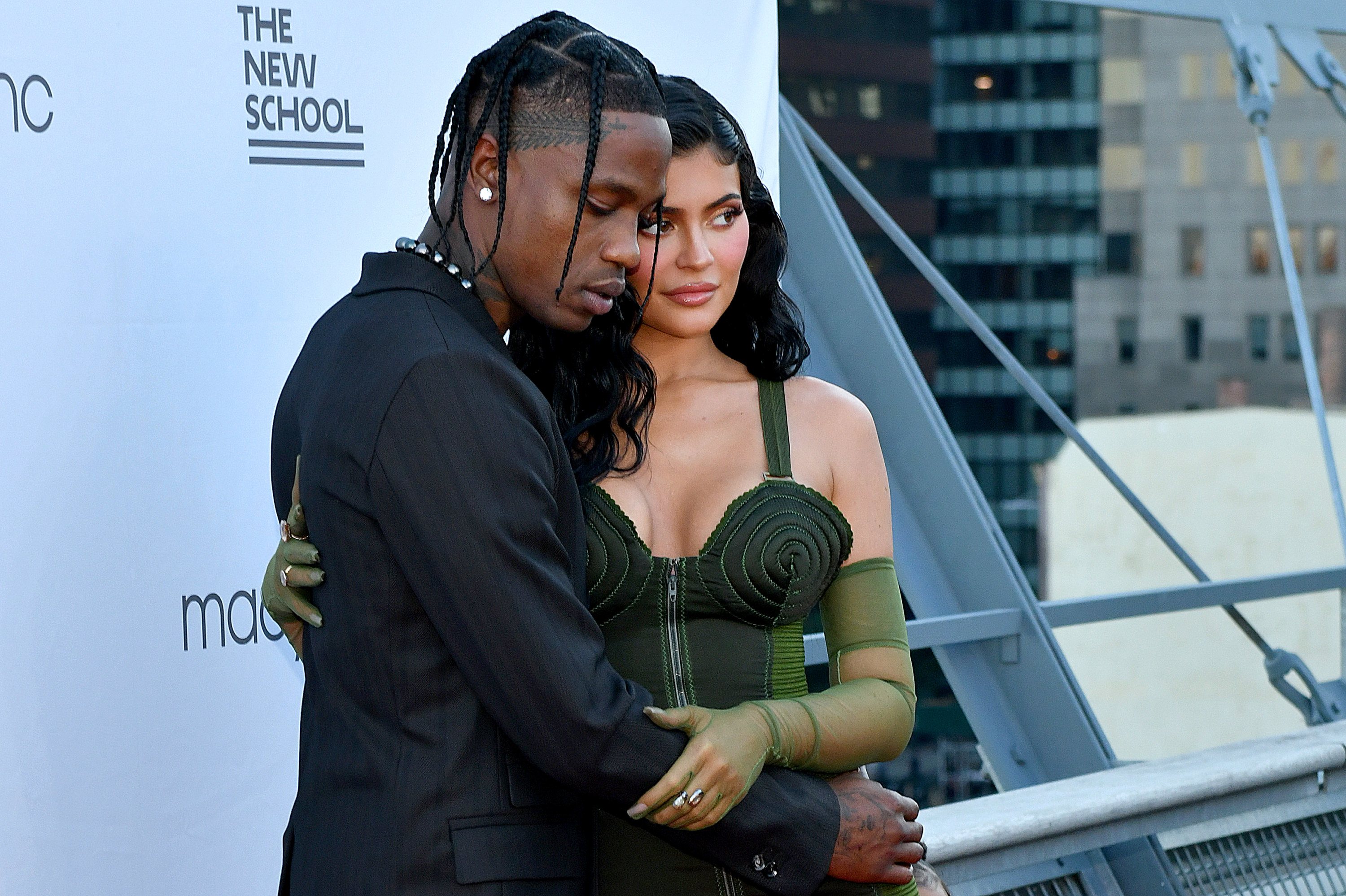 At the time, sources said that Ye was in "great spirits" when at the party, but he and Kim remained at "other ends" of the garden.
Kim was reported to be "shocked" by Ye's videos, with insiders insisting to Us Weekly that he was given the location as soon as he requested to attend, and that he had originally planned to host a second party for Chicago later that same day.
Ye has also made claims that his children's school had stopped him "at the gate" when he went to pick them up, and alleged that security wouldn't let him enter Kim's house when North wanted him to go inside.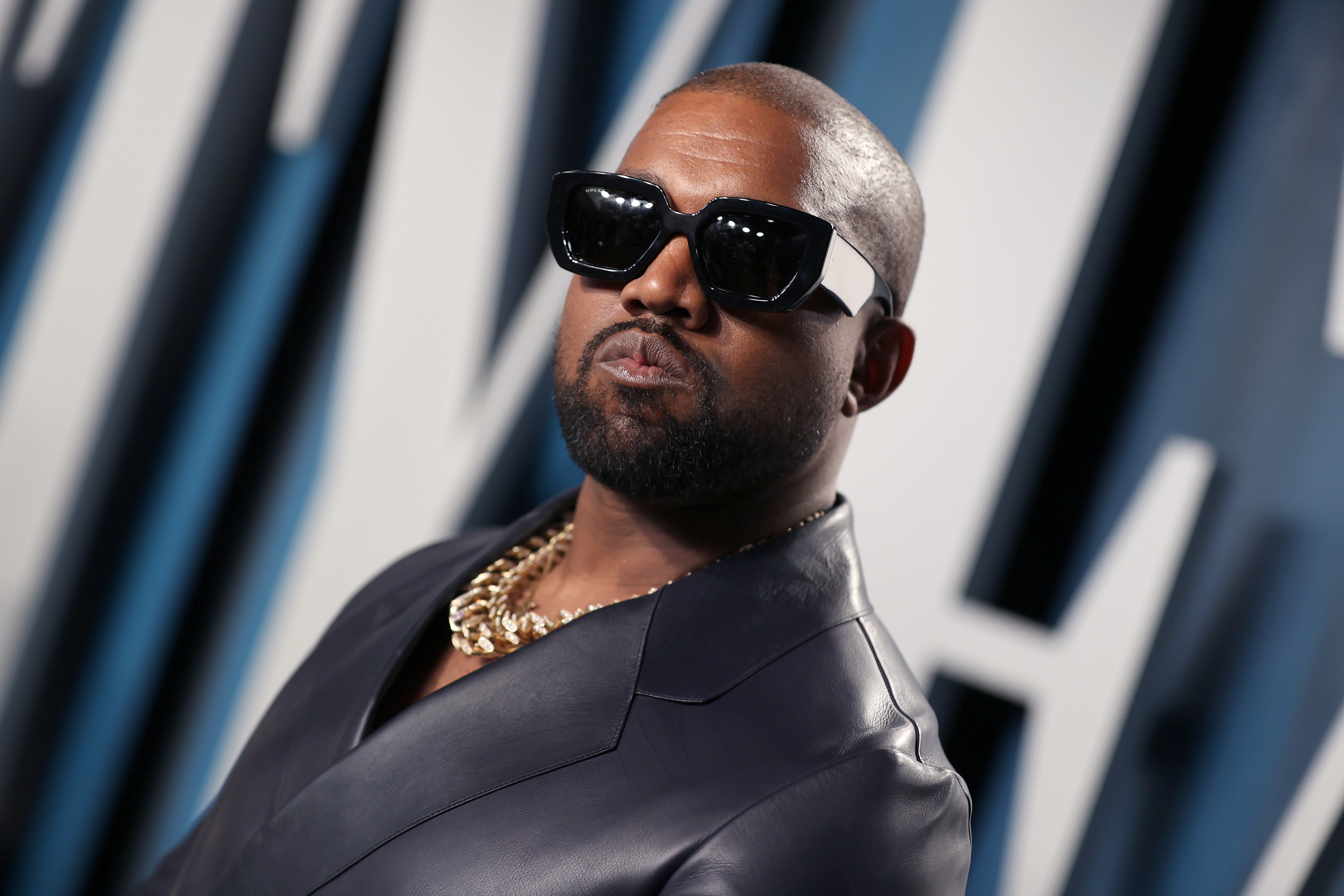 Kim's divorce lawyer Laura Wasser refuted the claims, telling Page Six: "Mr. West being kept from the children, by security or anyone else, is news to us."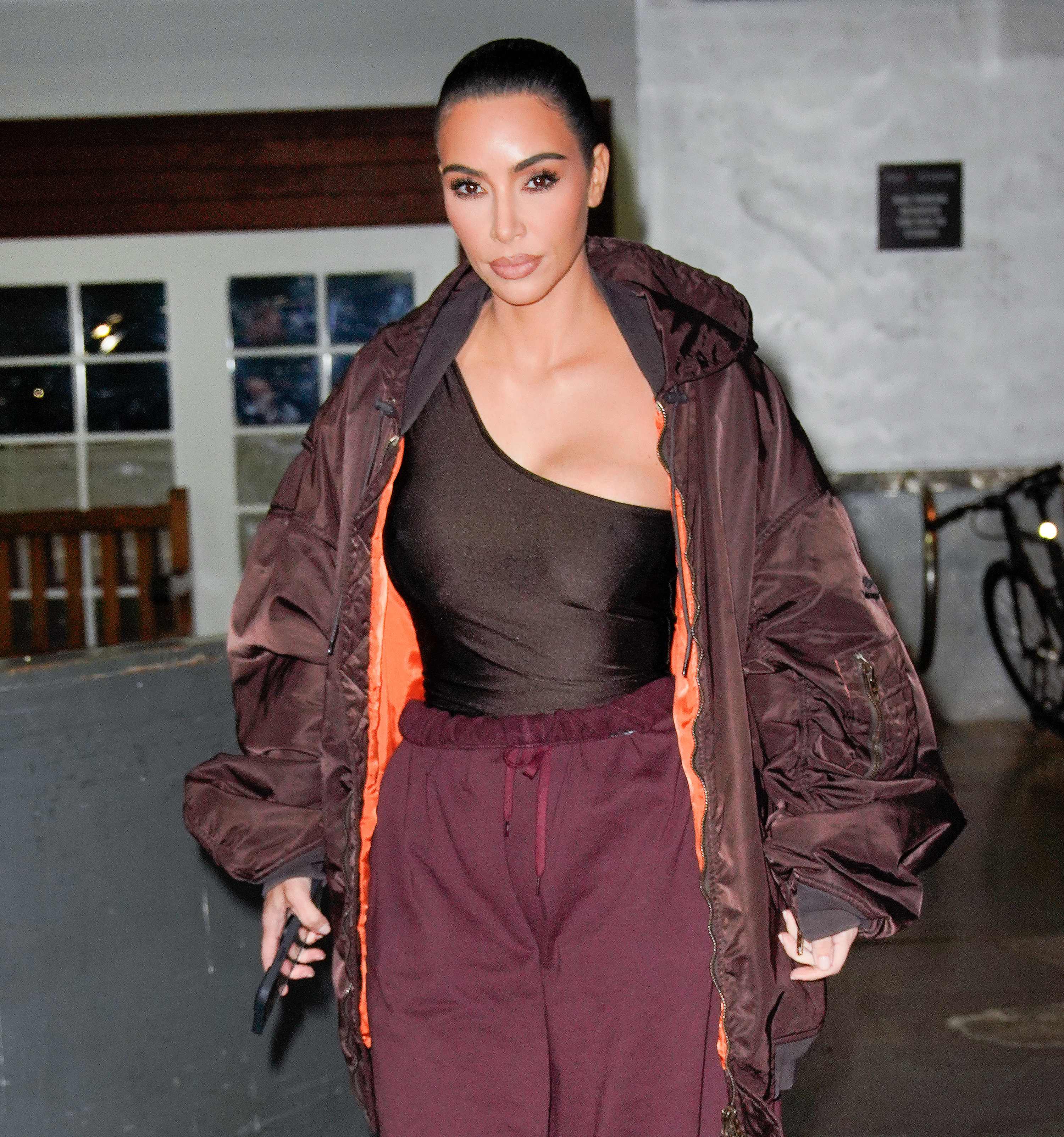 The situation is reportedly leaving Kim feeling "overwhelmed and upset," with her children being her "main priority" amid her and Ye's divorce.
"Her goal has always been to have a healthy co-parenting relationship with Kanye, where both of them are involved," a source told Entertainment Tonight. "Kim had an incredible relationship with her dad, even after her parents got divorced, and she wants that for her kids too."
The insider went on to add that Kim hopes to create a "structured plan" with Ye that will let their children "feel safe, secure, protected, and loved by the both of them."