Over the last two weeks, Justin Bieber has found himself dominating the news cycle after a long-rumored feud between his wife, Hailey Bieber, and his ex Selena Gomez exploded online in spectacular fashion.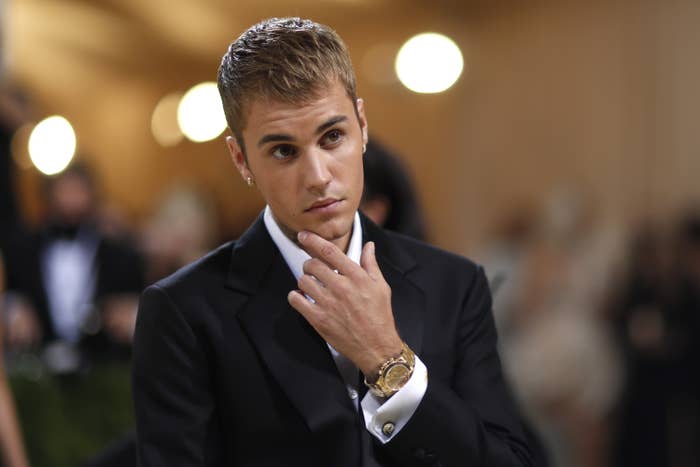 Justin sparked controversy back in 2018 when he married Hailey just six months after he broke up with Selena following a seven-year on-again, off-again romance.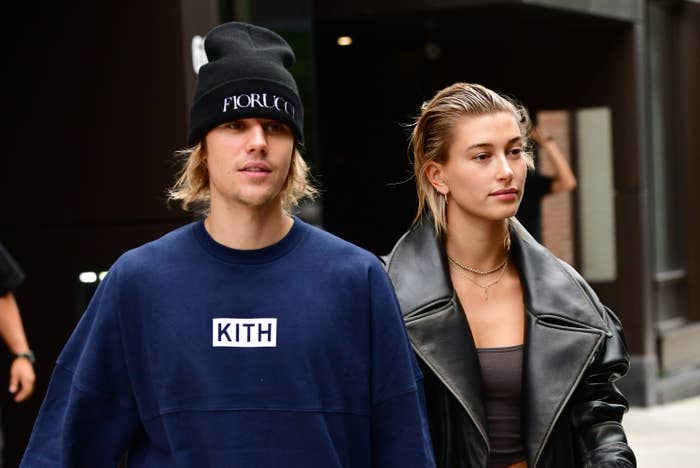 At the end of February, Hailey and her friend Kylie Jenner were accused of being "mean girls" toward Selena following some seriously shady Instagram activity. Meanwhile, Selena deactivated TikTok after people said that she was encouraging the hate toward Hailey.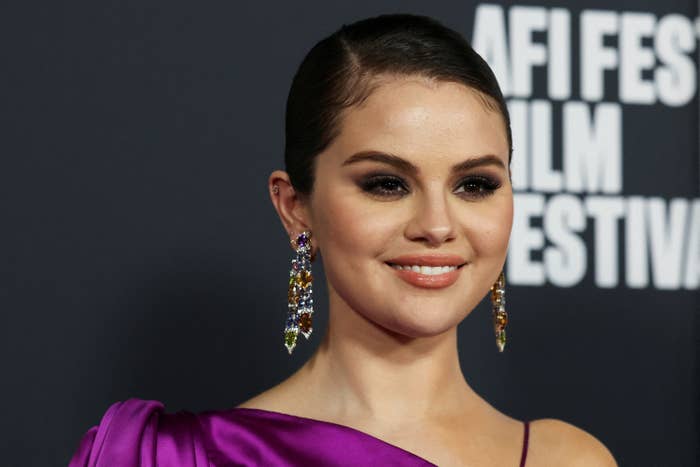 Before long, the latest drama had sparked renewed interest in Justin and Hailey's life, with every aspect of their relationship being scrutinized online.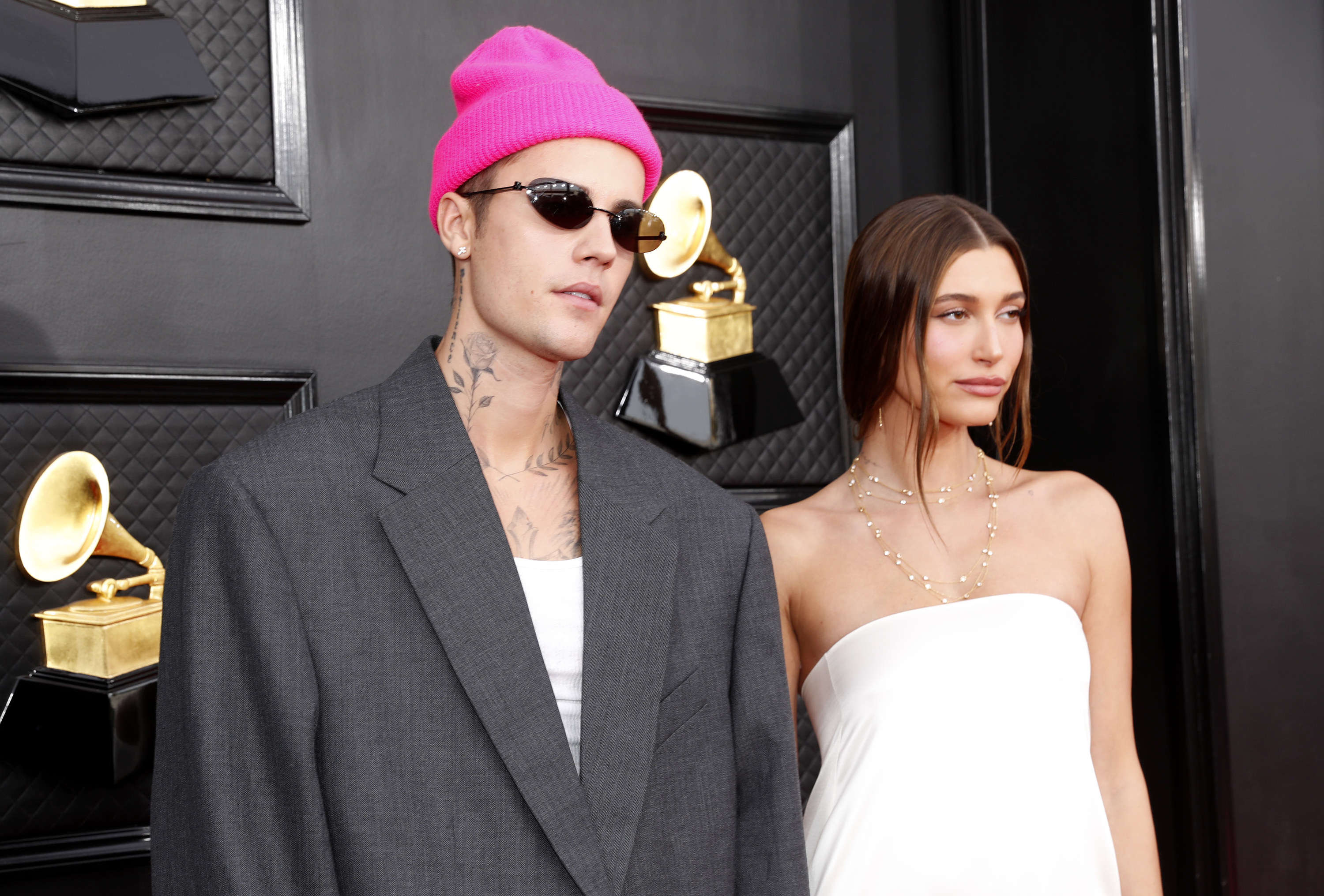 People quickly began to circulate receipts that proved that Hailey was a hardcore Justin fan for years before they got together, and old videos of Justin and Hailey's awkward interactions were reposted to social media.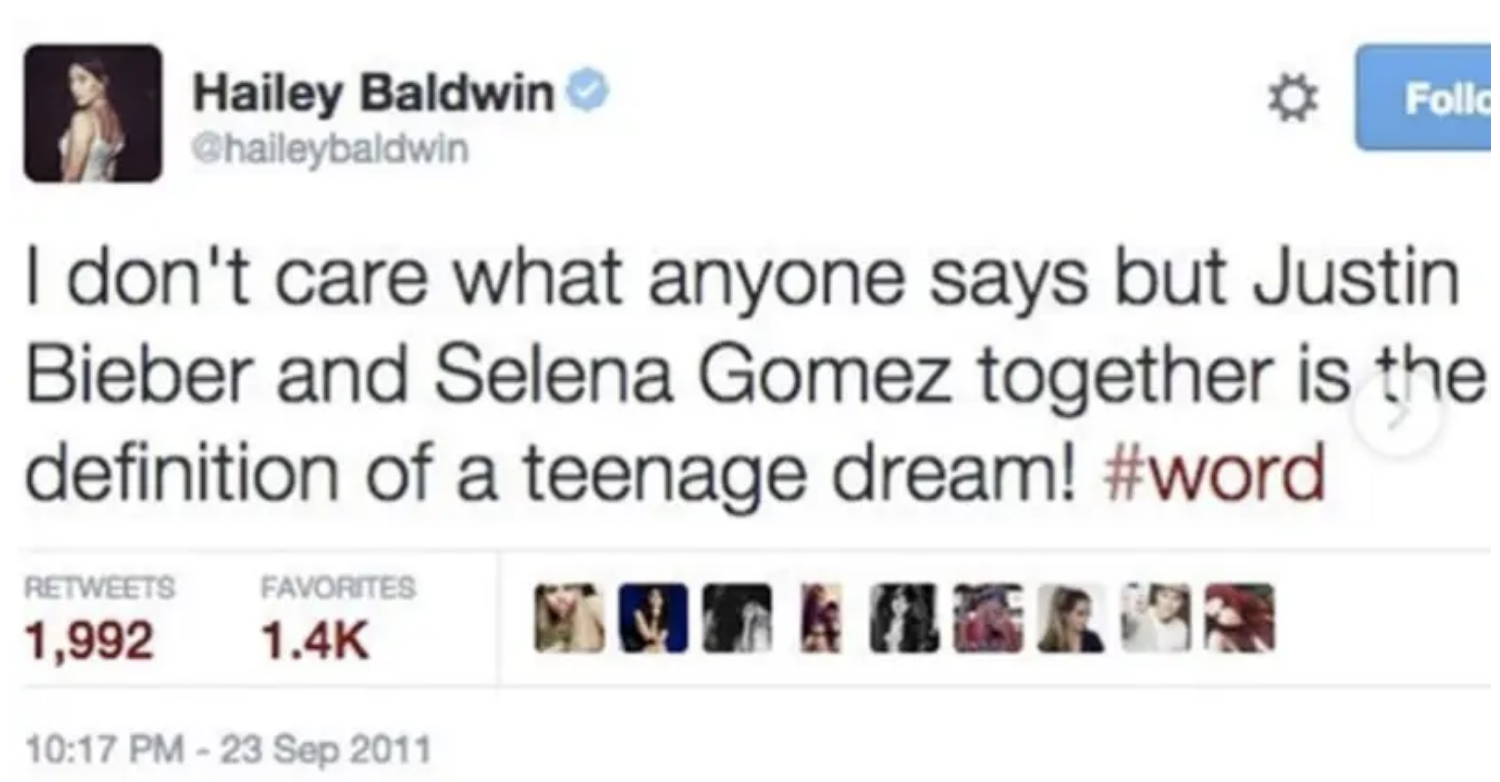 But now the focus has gravitated from Justin's relationship to his career, with many taking the opportunity to look back on his rise to fame in 2009 — when he was just 15 years old.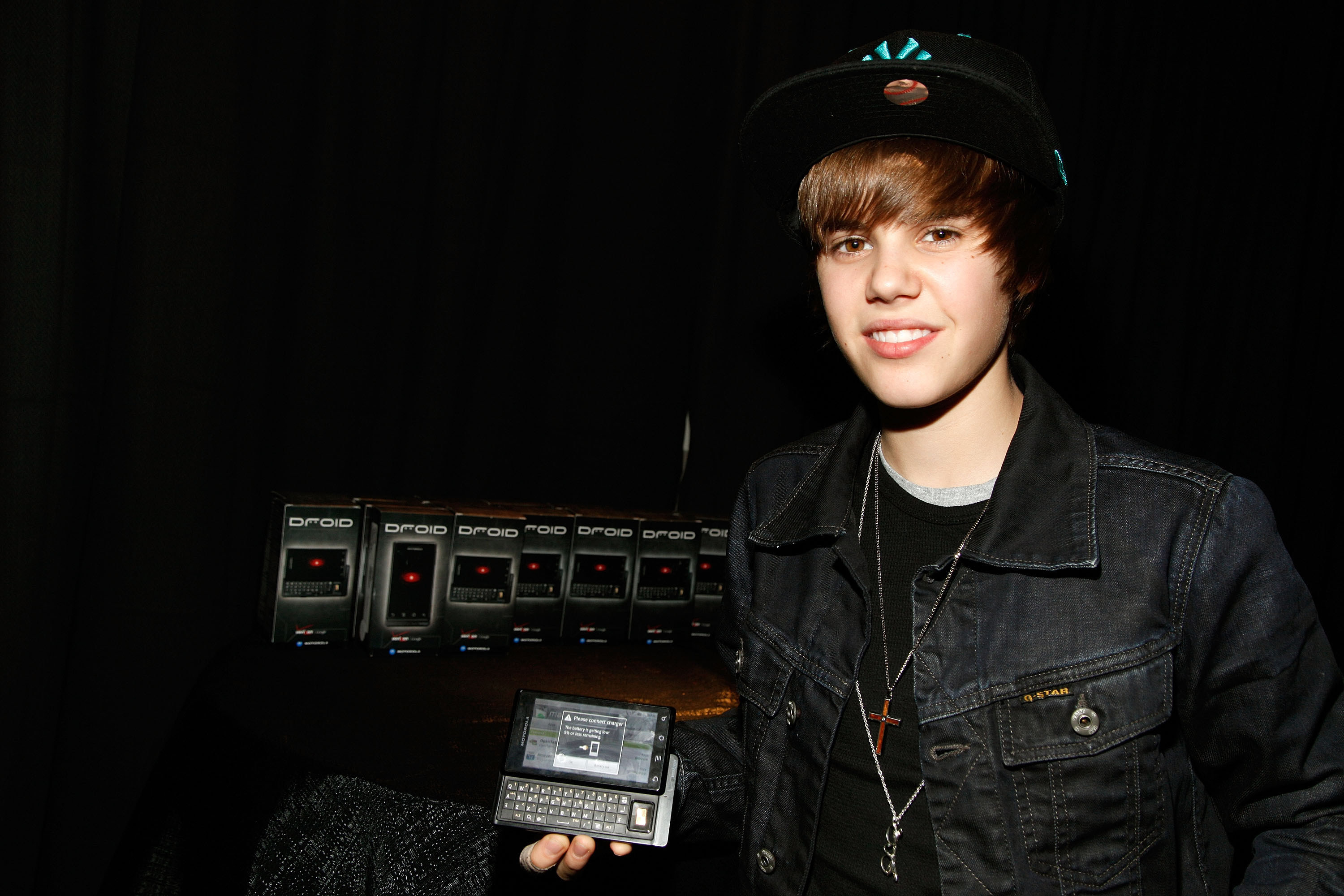 Justin was 12 when he was discovered by talent agent Scooter Braun, who guided him to astronomical child star success.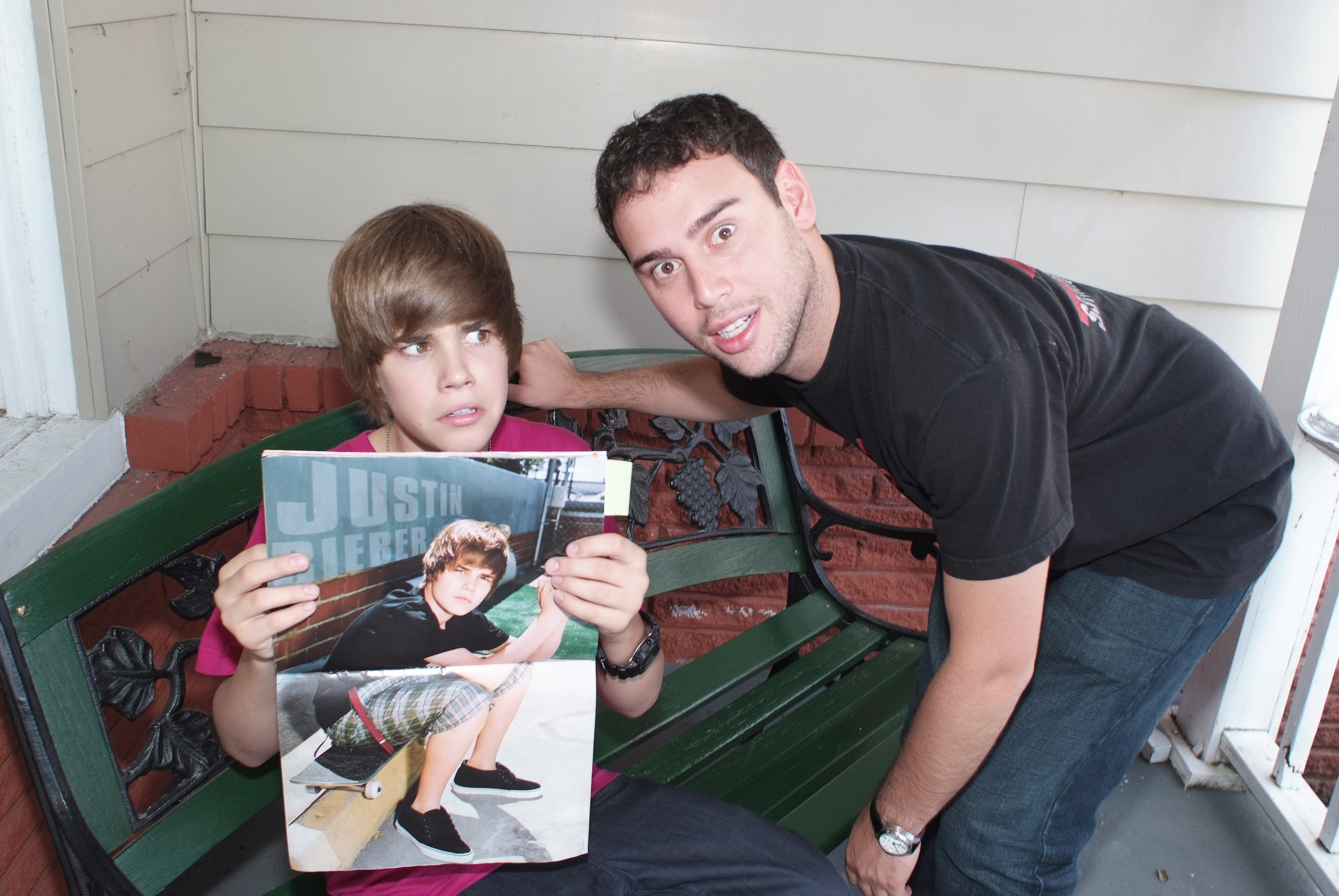 By the time he turned 18, Justin already had an estimated net worth of $40 million, as well as a plethora of awards, millions of devoted fans across the globe, and a whole host of celebrity friends.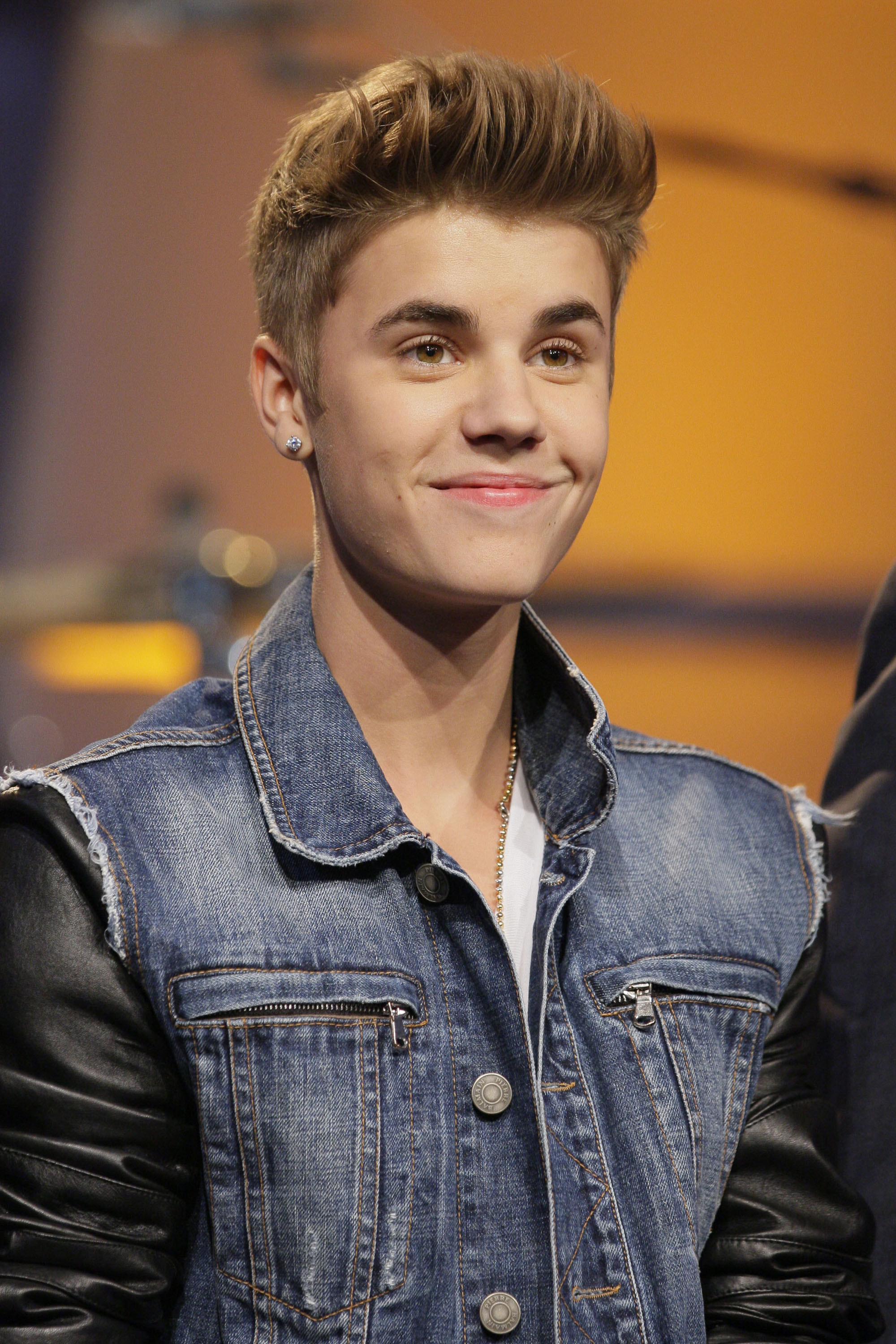 But as teens were hit with so-called Bieber fever, so were some adults — and the way that young Justin was treated by these adults has now come under scrutiny.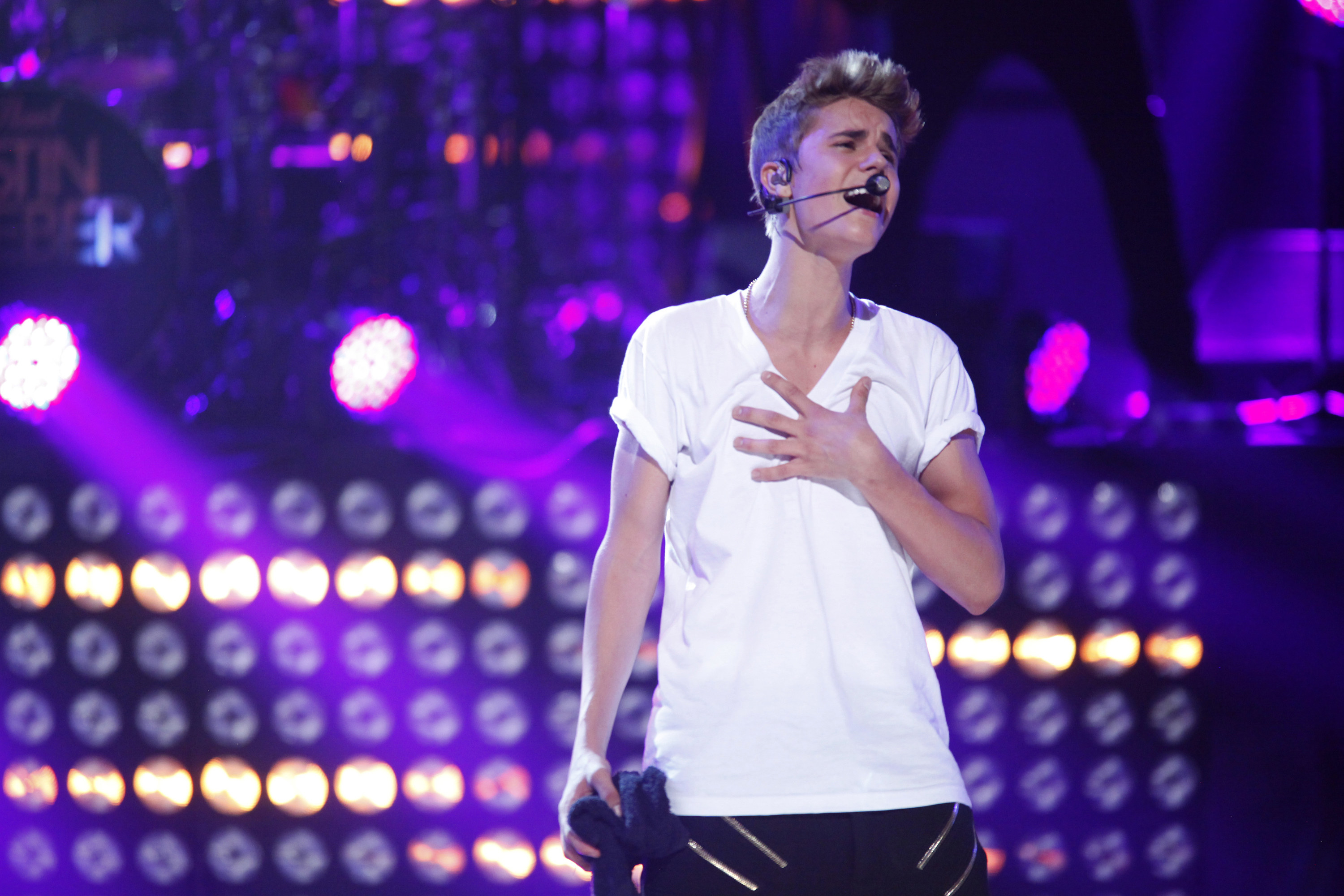 One fan created a compilation video that shows Justin being repeatedly subjected to inappropriate behavior, with the singer even voicing his discomfort on multiple occasions.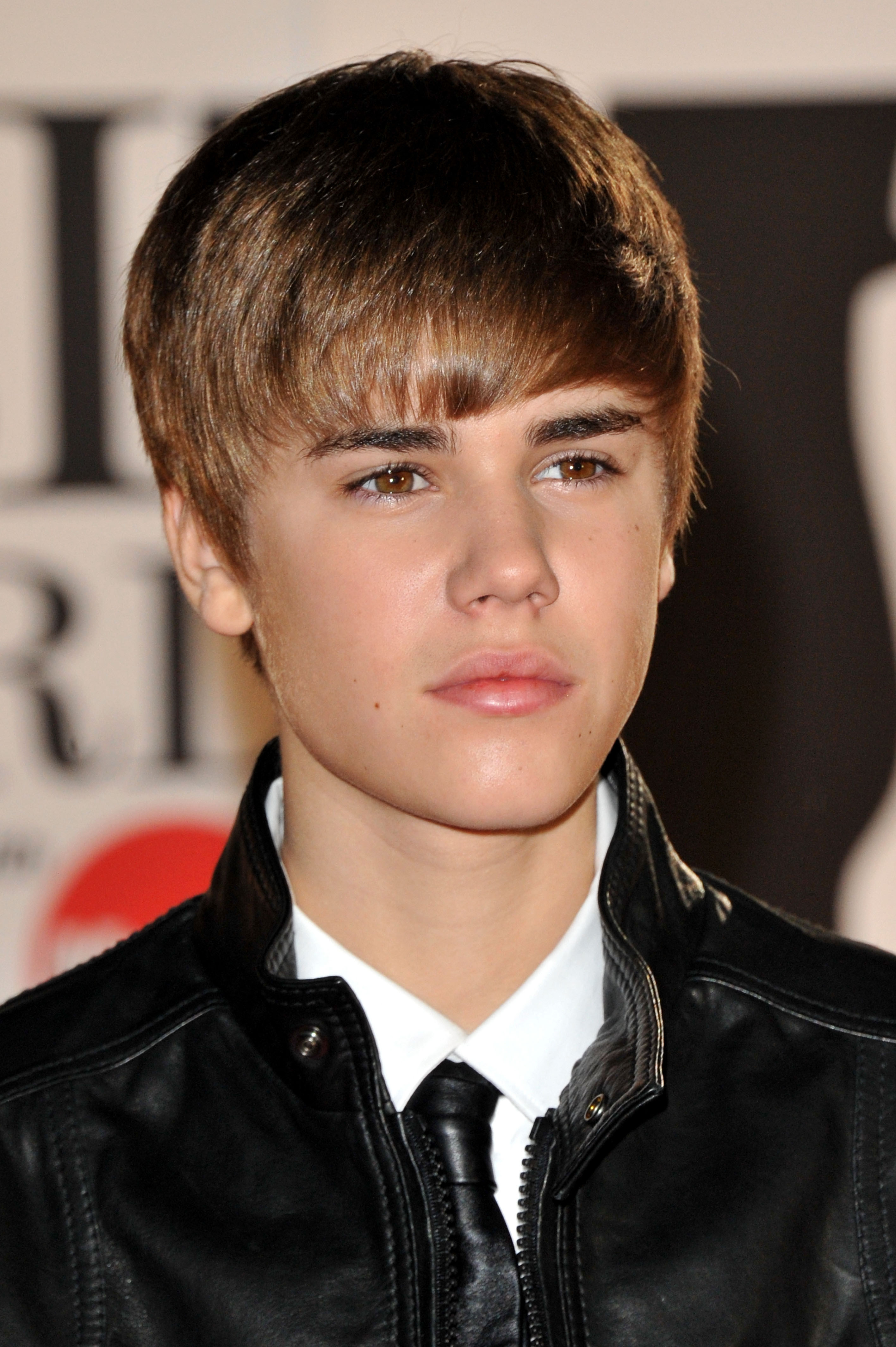 The video was posted to TikTok alongside the caption: "He was just a kid :(," and it quickly racked up over 3 million views as people shared their outrage at Justin's treatment.
The star is 15 years old in a clip that features a woman radio host saying to him: "My parents never gave me the sex talk. Why don't you give me the sex talk?"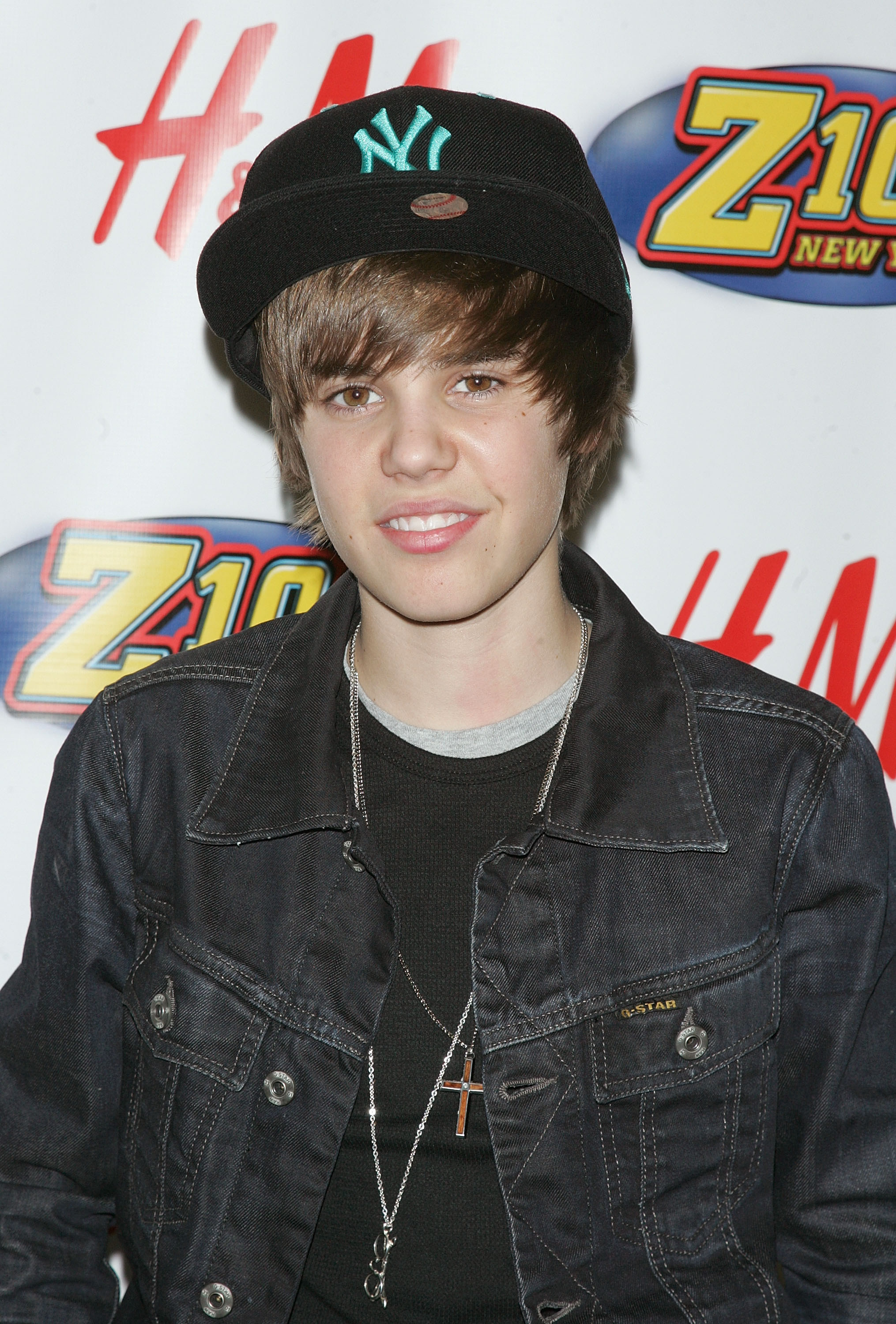 In response, Justin immediately admits that he is "uncomfortable" with the question. He replies: "I feel uncomfortable right now. Why do you want to know the sex talk from a 15-year-old boy? That's pretty weird."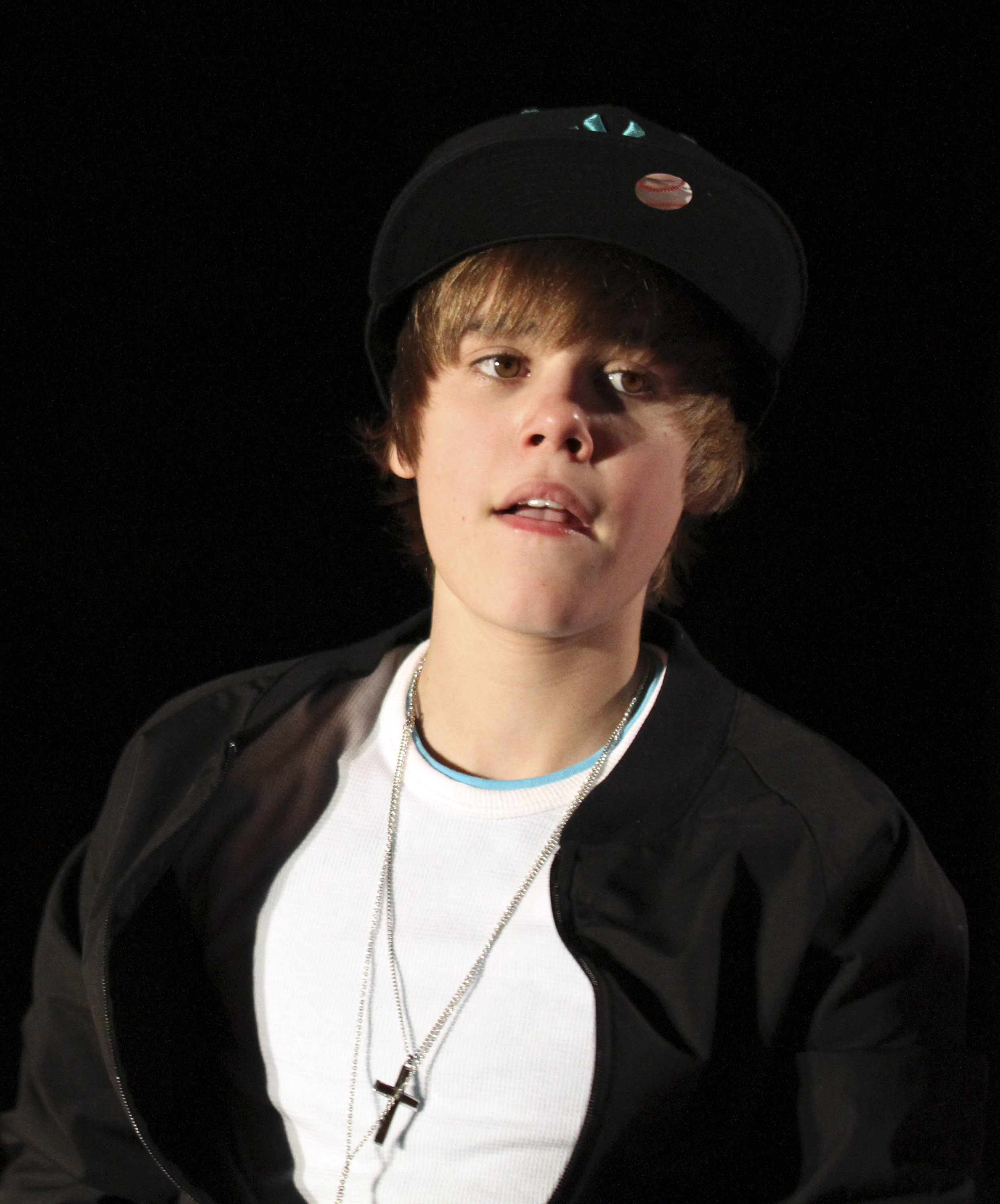 In a separate radio show when he was the same age, Justin is asked if he likes French girls. When he says that he does, the host says, "Why? Because they have big boobs?" He adds, "Do you know how to French kiss?"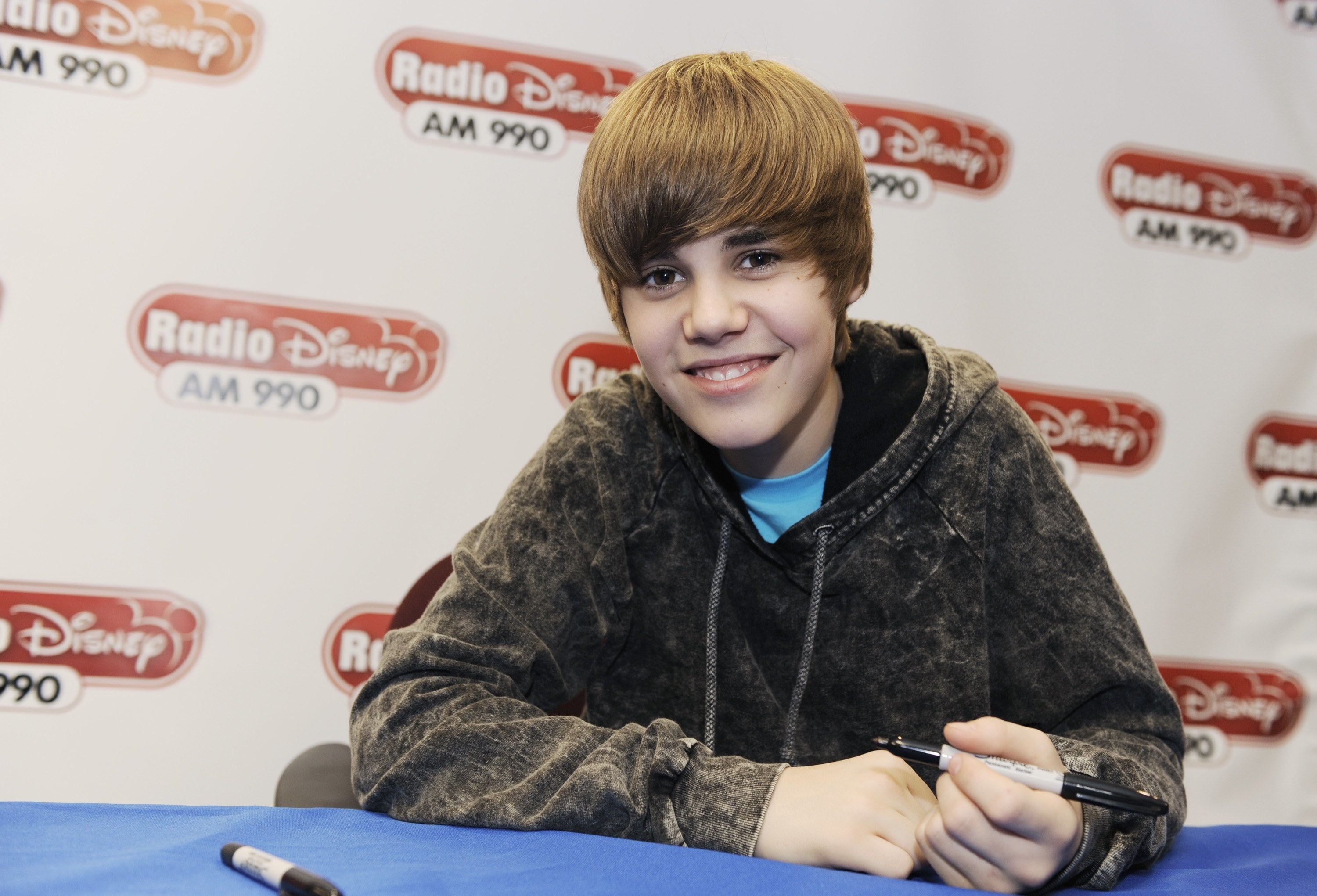 In a follow-up clip, Justin says of the conversation: "They were asking some really weird questions. I'm only 15. My mom was, like, right there."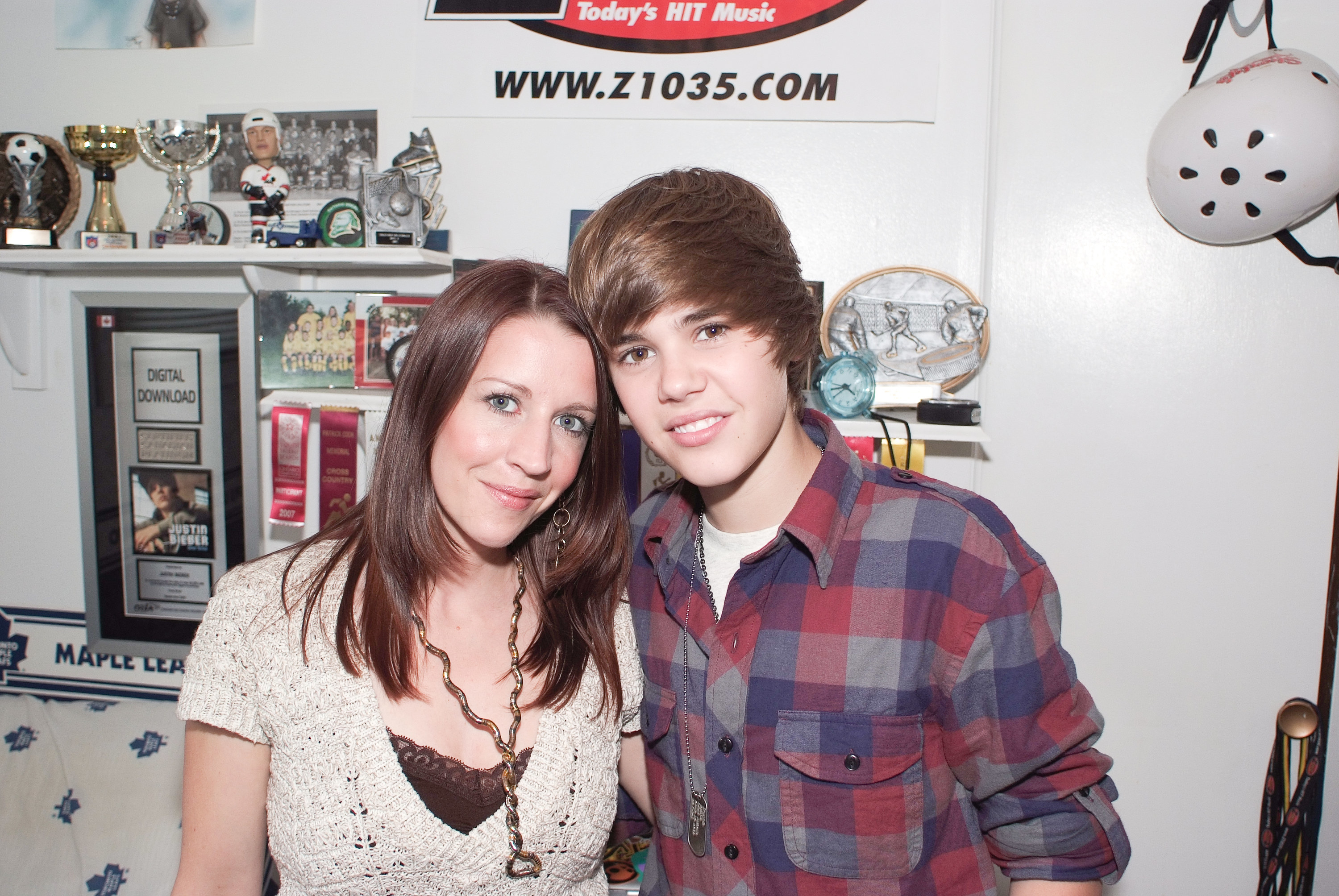 In another interview, a radio presenter warns underage Justin to "wear condoms," and in one more instance, a male host repeatedly tells Justin that he has "beautiful" and "great" lips.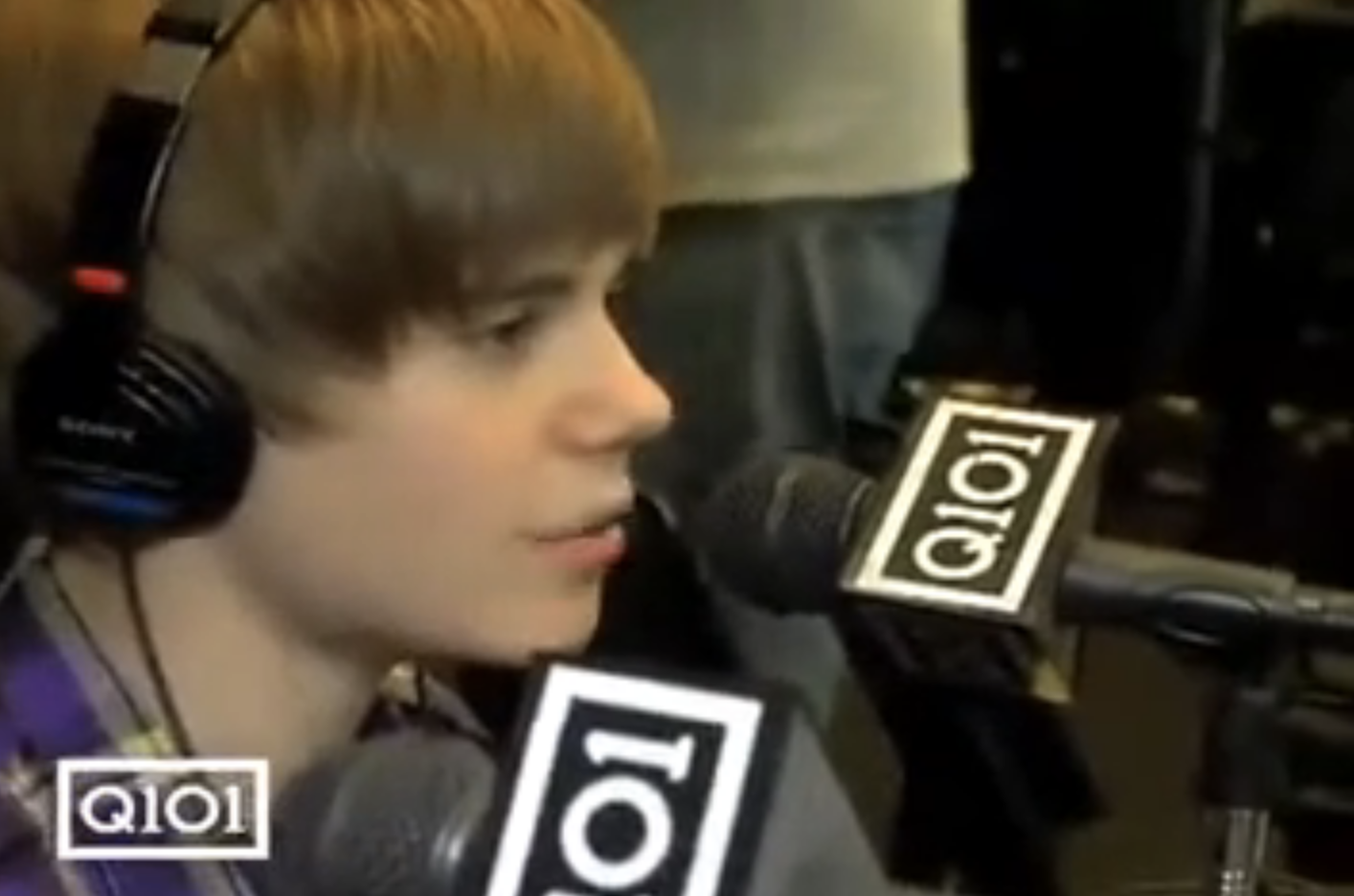 A clip of Justin at 16 years old was also included in the compilation TikTok. Here, he is at the 2011 BRIT Awards, which were hosted by James Corden.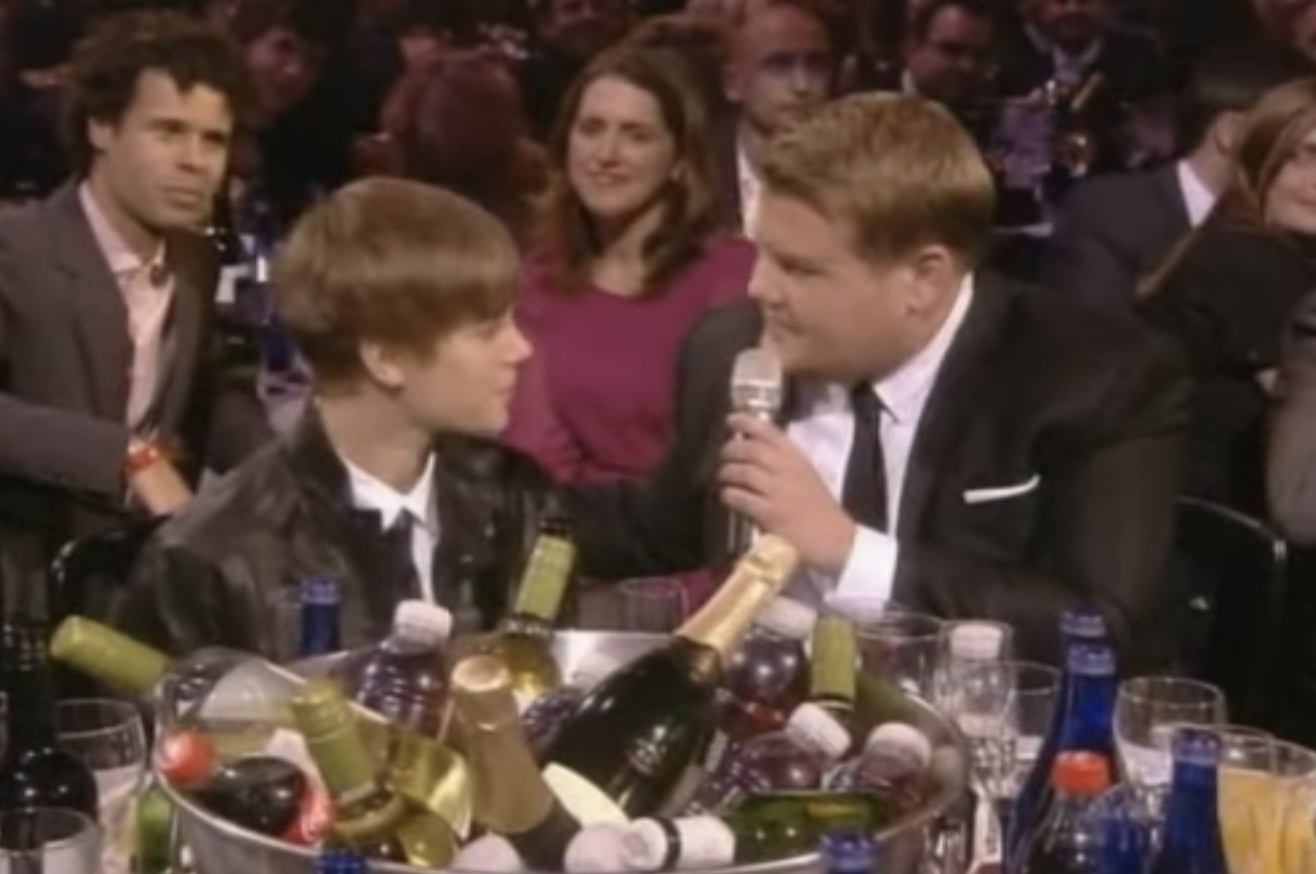 James can be seen sitting beside Justin at his table and repeatedly tells him how "amazing" he smells. Justin looks visibly uncomfortable as James asks how old he is, and when the singer replies the British comic exclaims, "I don't ever remember smelling that good at 16," before later adding: "Wow, look at your eyes!"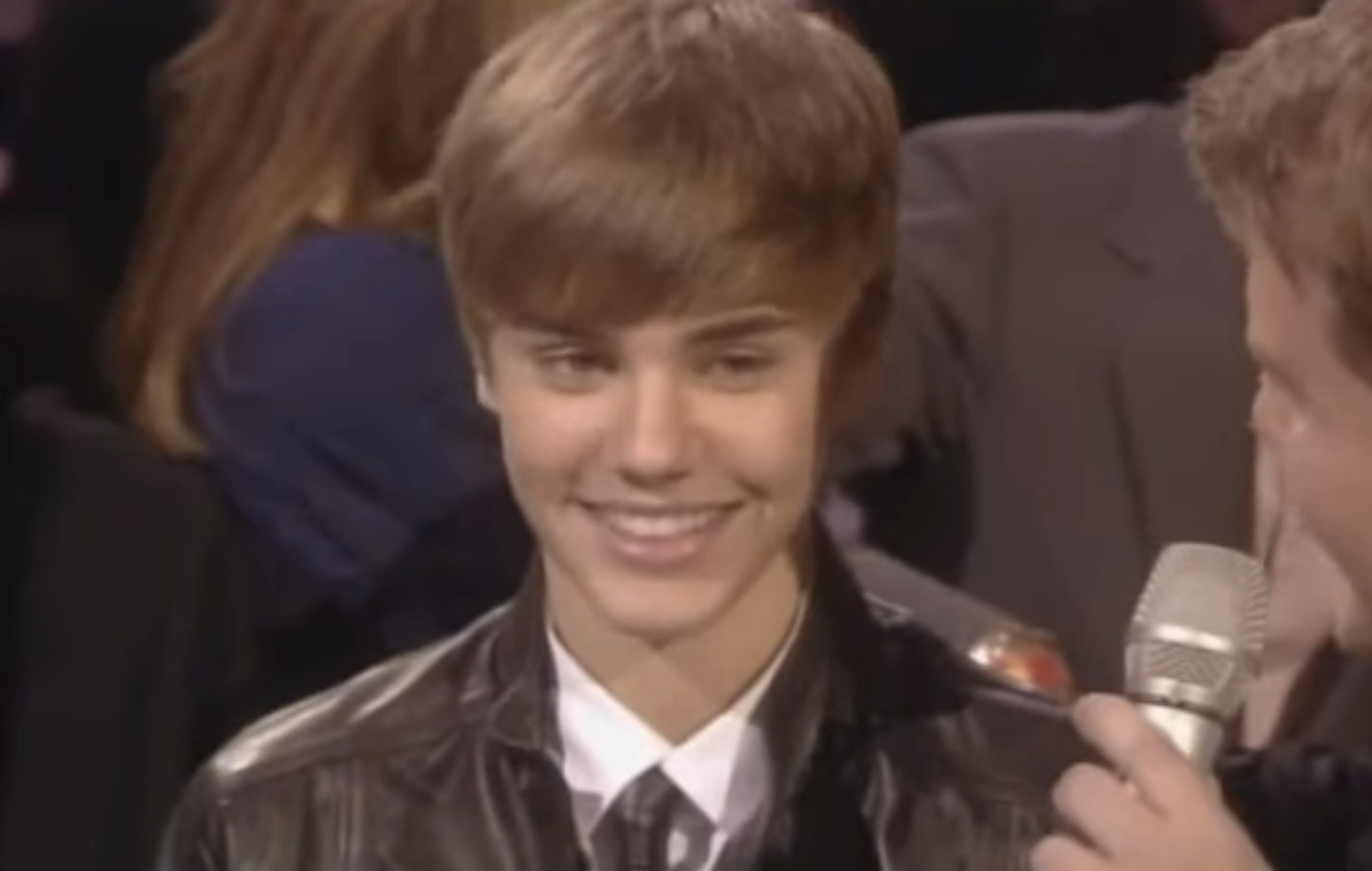 In 2012, Katy Perry was caught on camera grabbing Justin's butt when they met backstage at a London concert.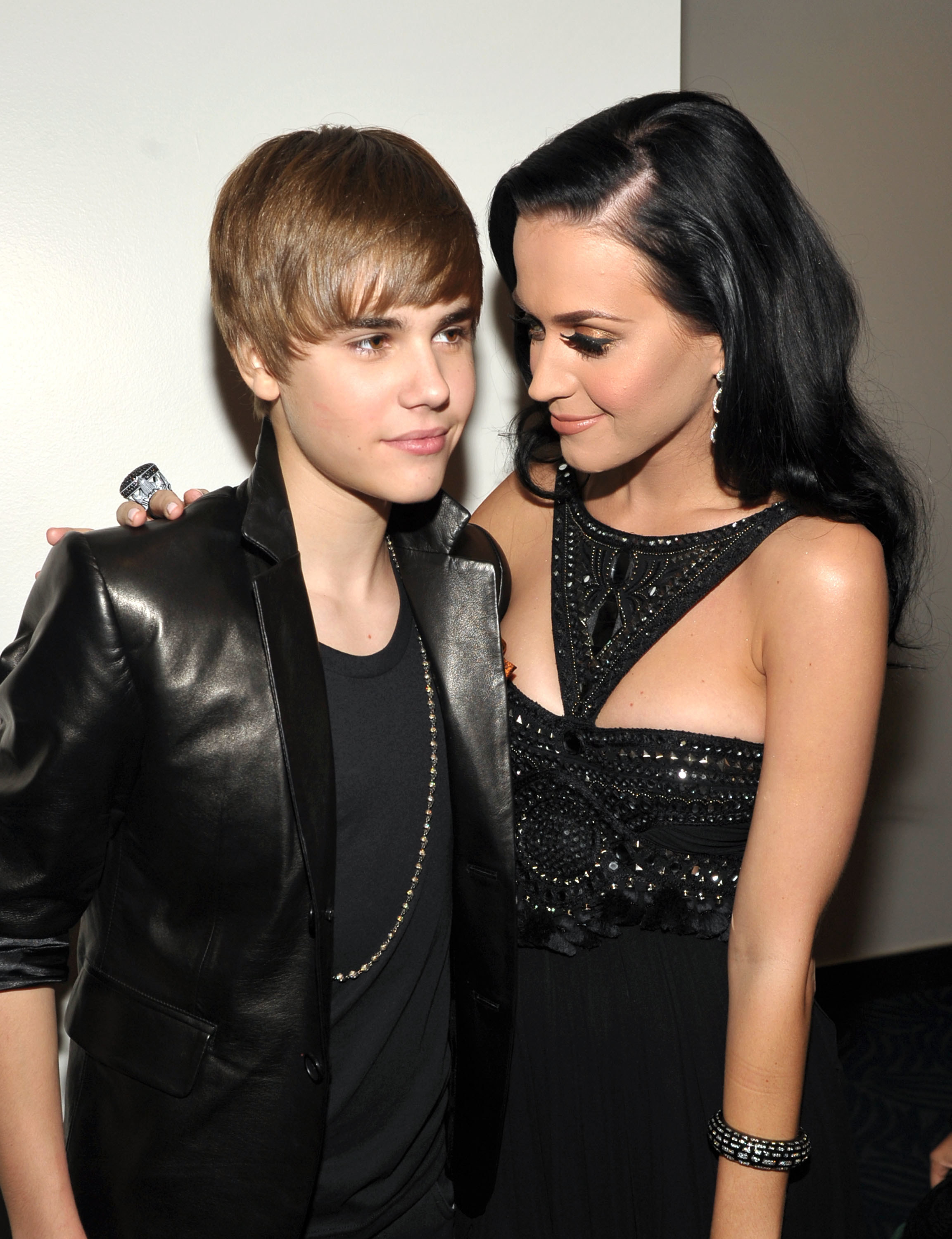 That same year, at the AMAs, Jenny McCarthy grabbed Justin and repeatedly kissed his neck and pawed at his butt when she presented him with an award.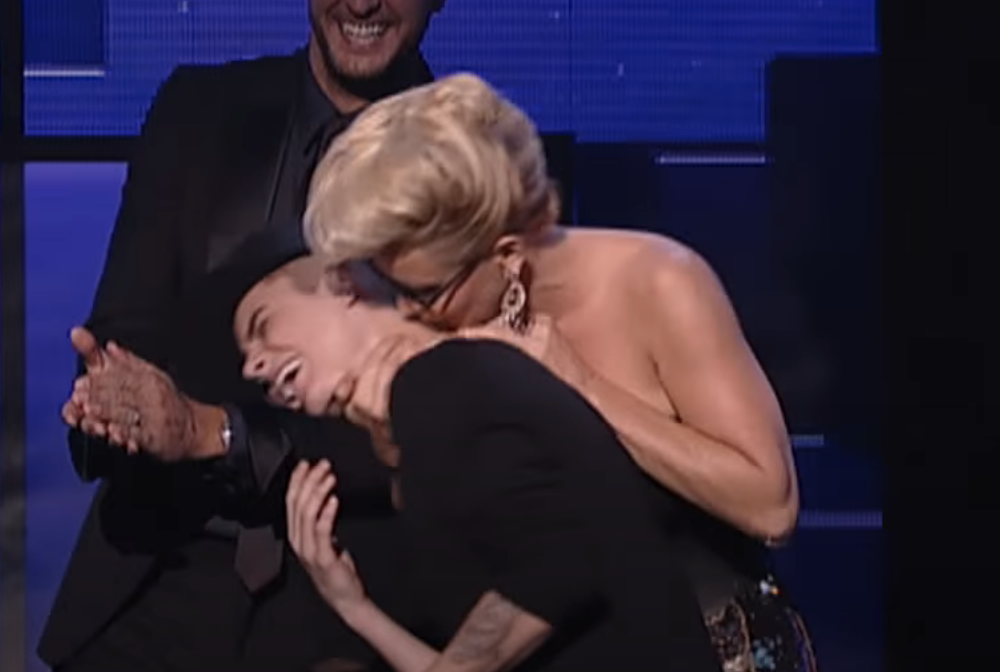 Jenny was 40 years old at the time and Justin had recently turned 18. In a video of the moment, he looks visibly uncomfortable by Jenny's actions and struggles to break free from her grasp.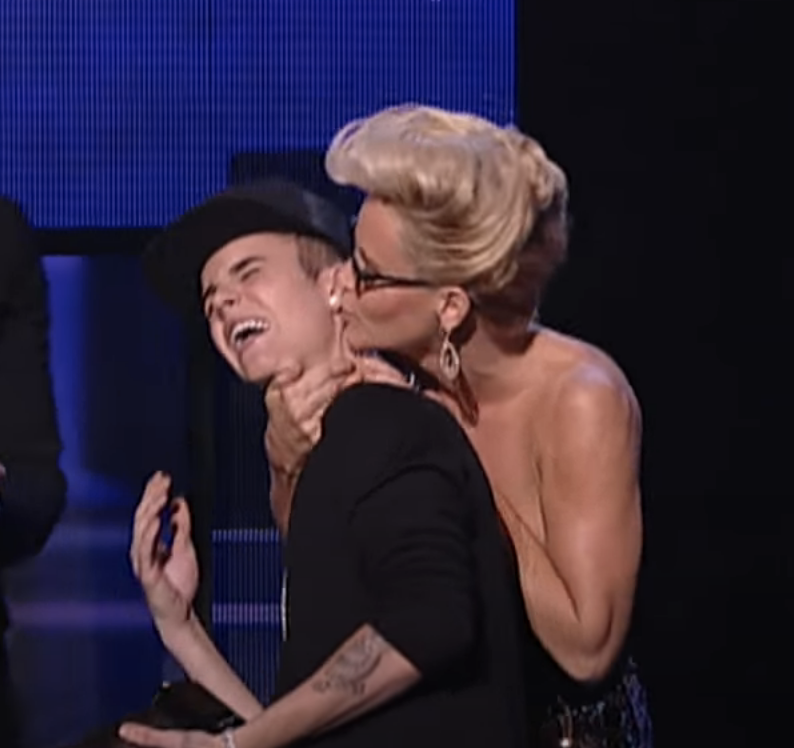 In fact, Justin was so taken aback by the groping that he kicked off his acceptance speech by telling the audience: "Wow, I feel violated right now."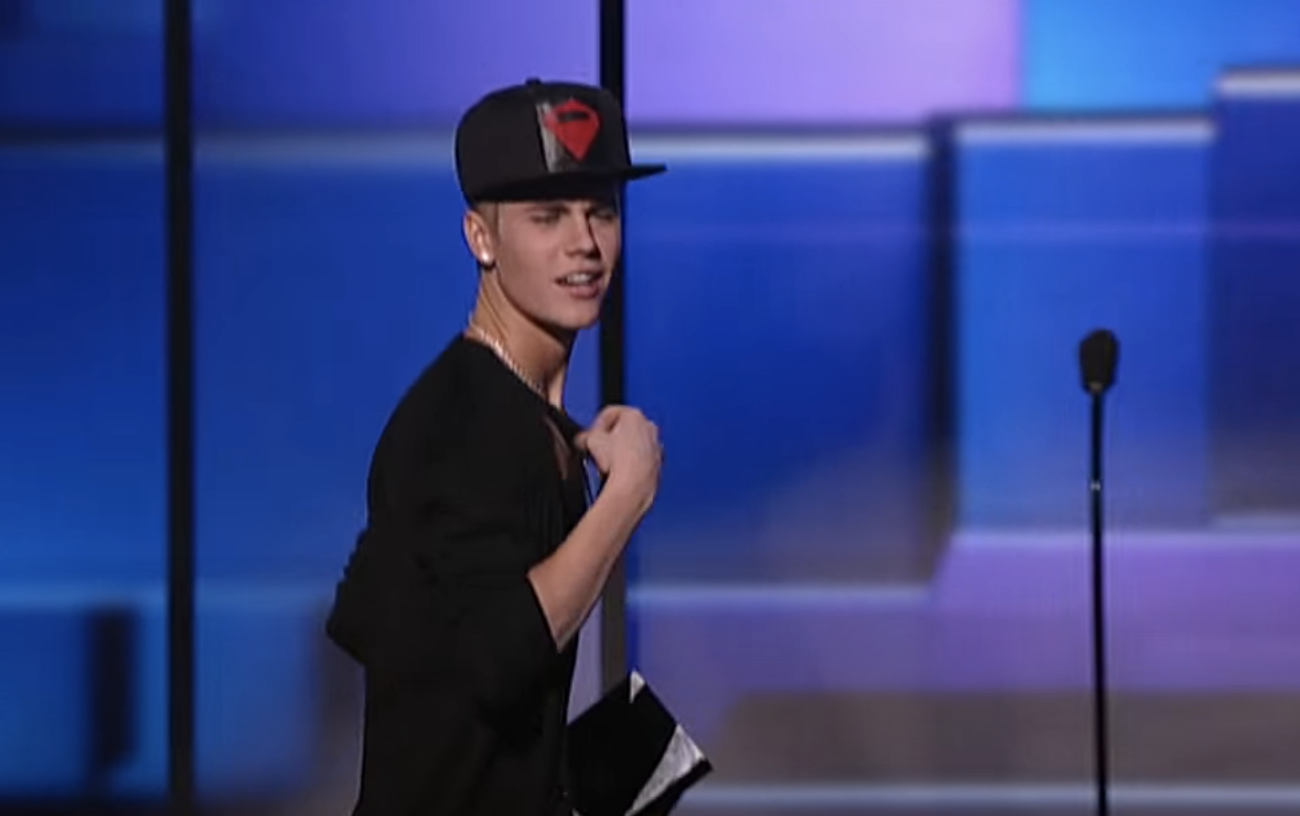 Jenny later told Access Hollywood that her emotions "took over" when Justin came onto the stage and dismissed her antics as her living out "a cougar fantasy." She added at the time: "I couldn't help it, he was just so delicious."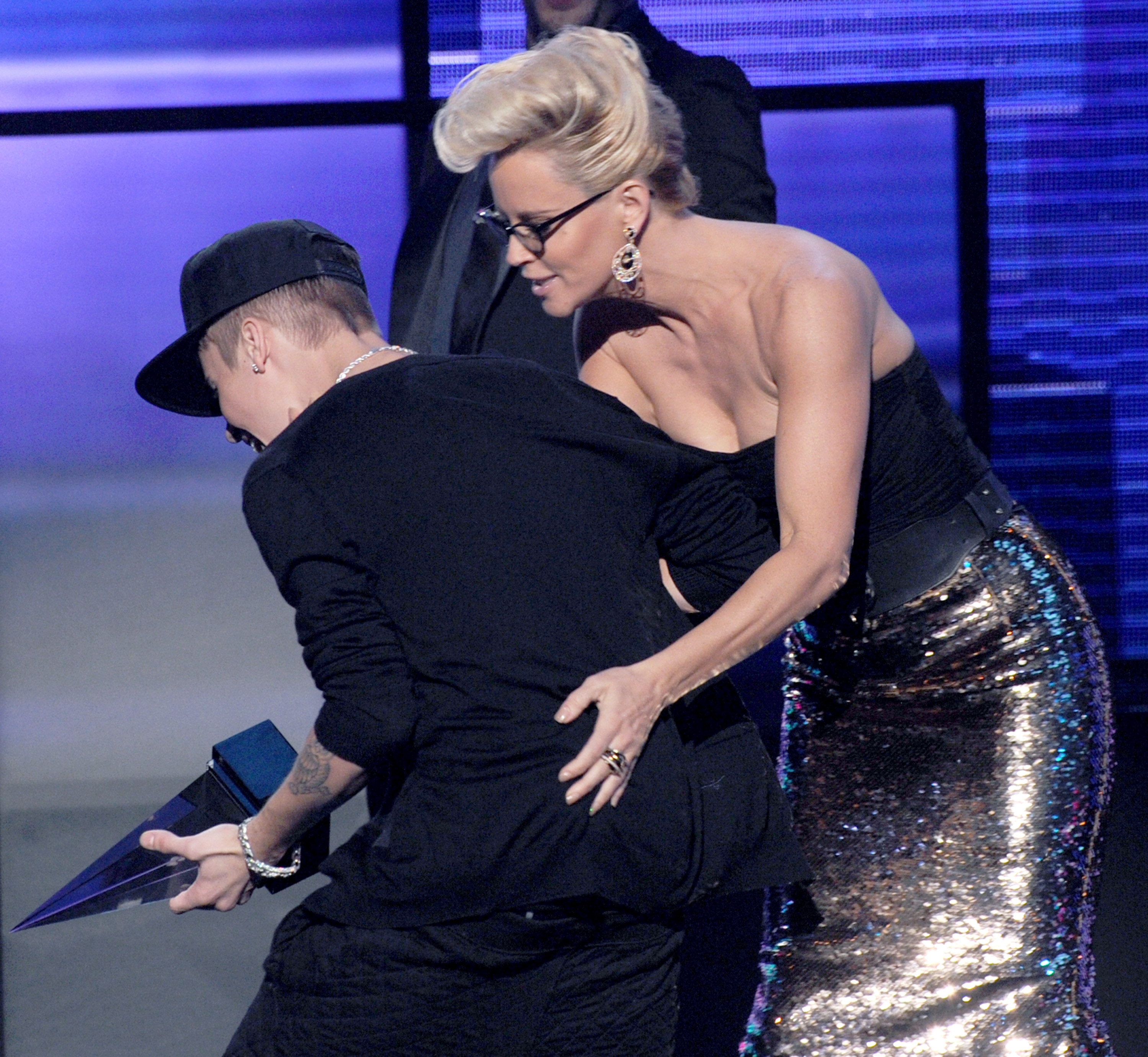 Then in 2015, Justin was put in an awkward situation when he made an appearance on The Ellen DeGeneres Show. Prior to the interview, the paparazzi had taken nude photos of Justin without his consent — and Ellen presented these pictures to him on a big screen.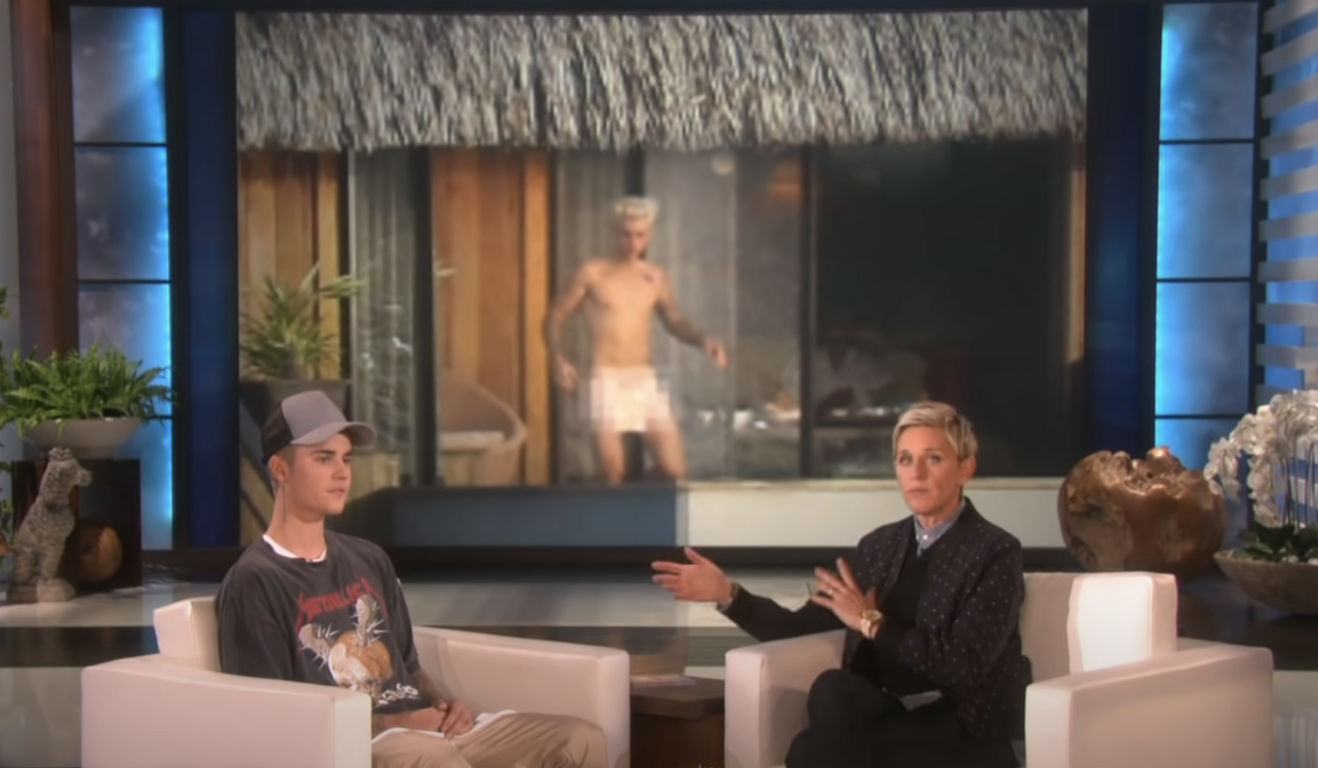 The TikTok also included a screenshot of record label exec L.A. Reid's quotes from his 2016 memoir, Sing to Me, where he recalled Justin being "beautiful, like a woman" at the age of 14.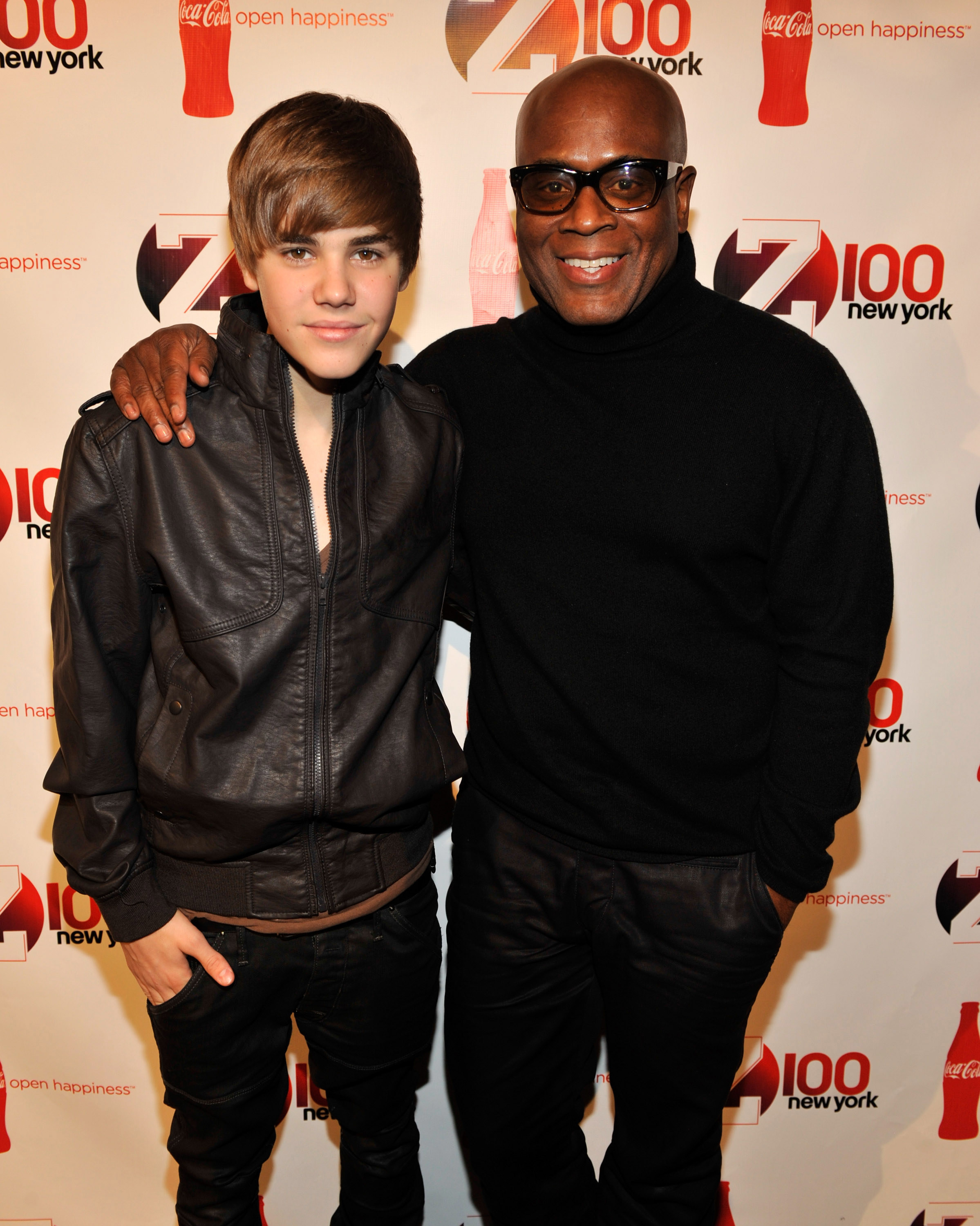 In his book, L.A. Reid said that his first impression of Justin was "this kid was beautiful, like a woman can be beautiful and men rarely are, and he turned it on as soon as he stepped into the room."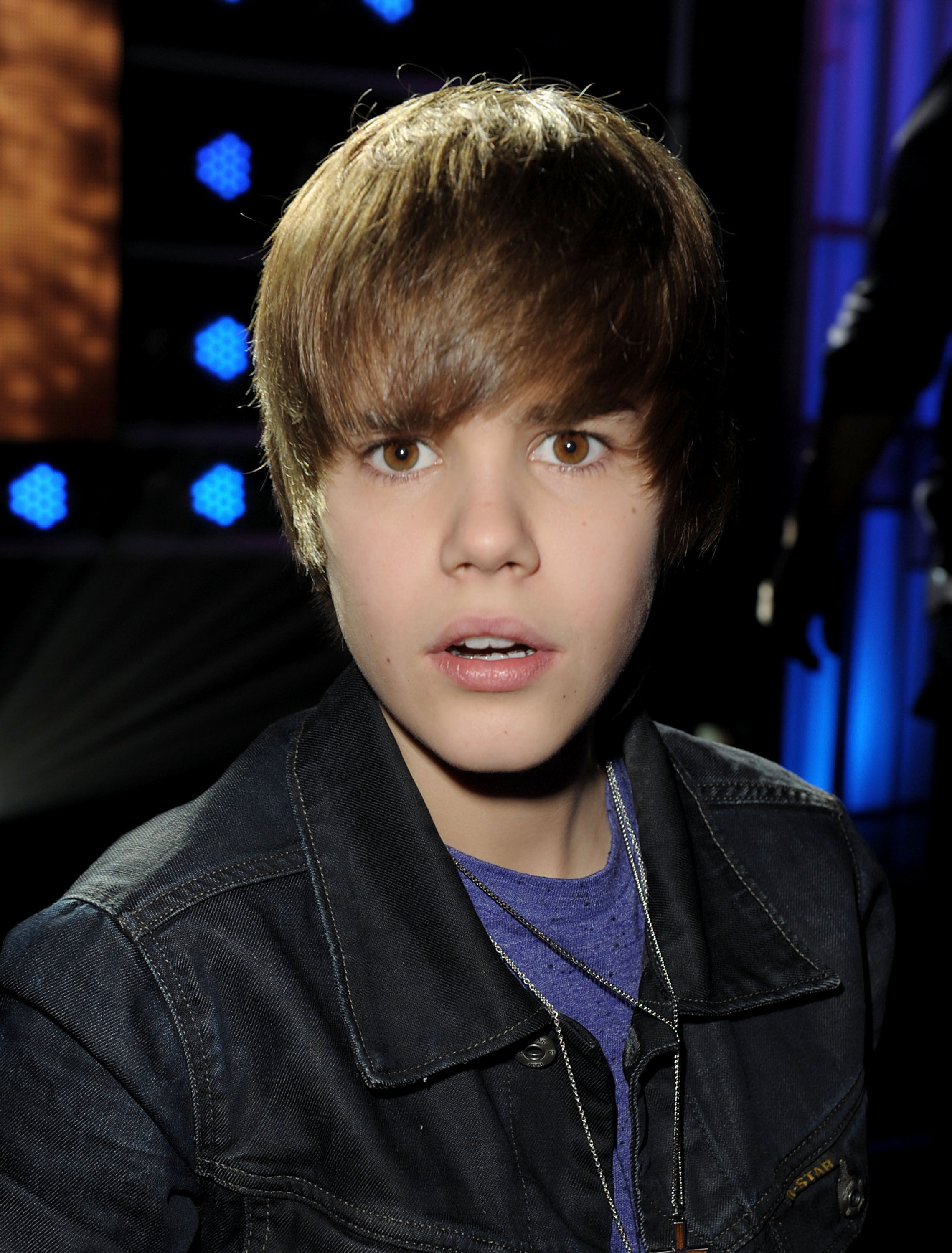 "Justin was simply beautiful," he went on. "His superpower was his face."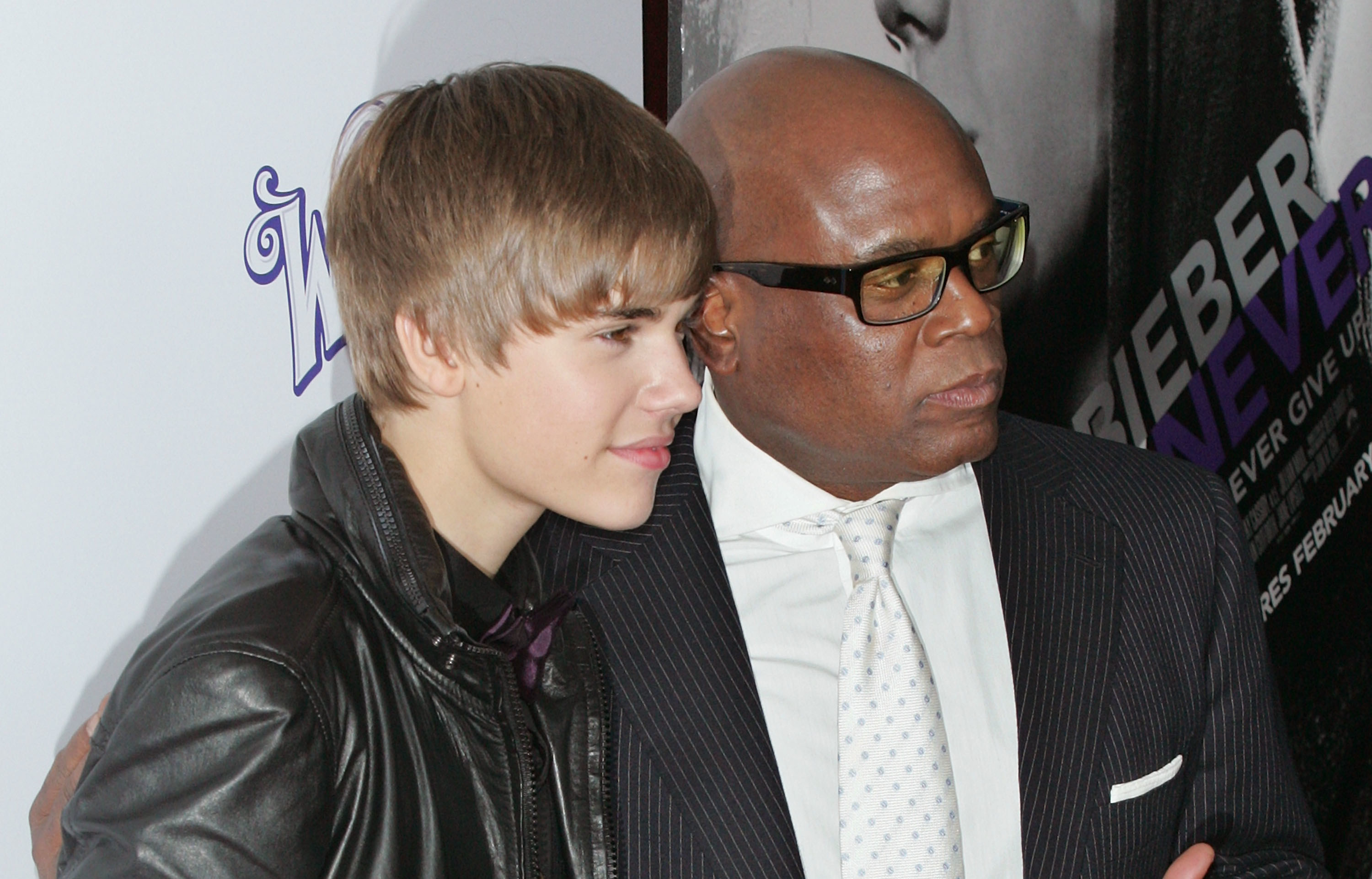 The TikTok concluded with a 2020 clip of Justin breaking down in tears as he spoke about his desire to "protect" Billie Eilish because he doesn't want her to have the same experiences that he did as a young person in the music industry.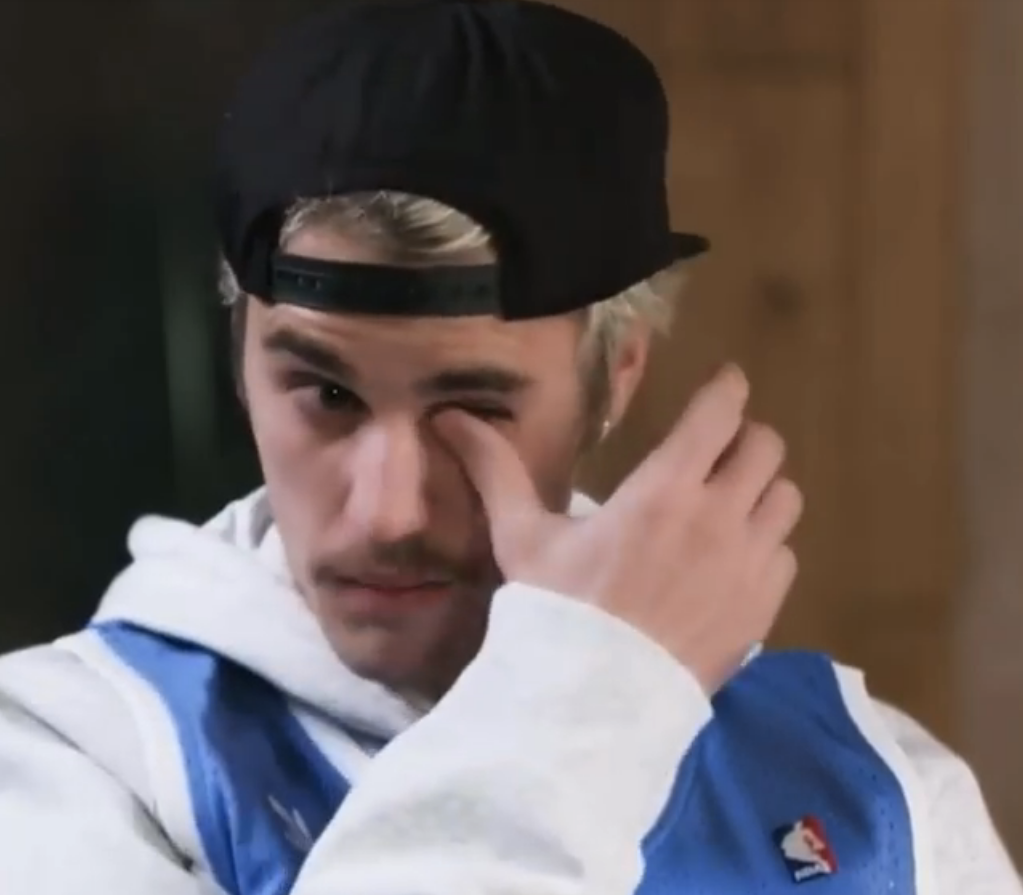 During his Beats 1 interview with Apple Music, Justin said, "I definitely feel protective of her," when asked about Billie, who was 18 at the time.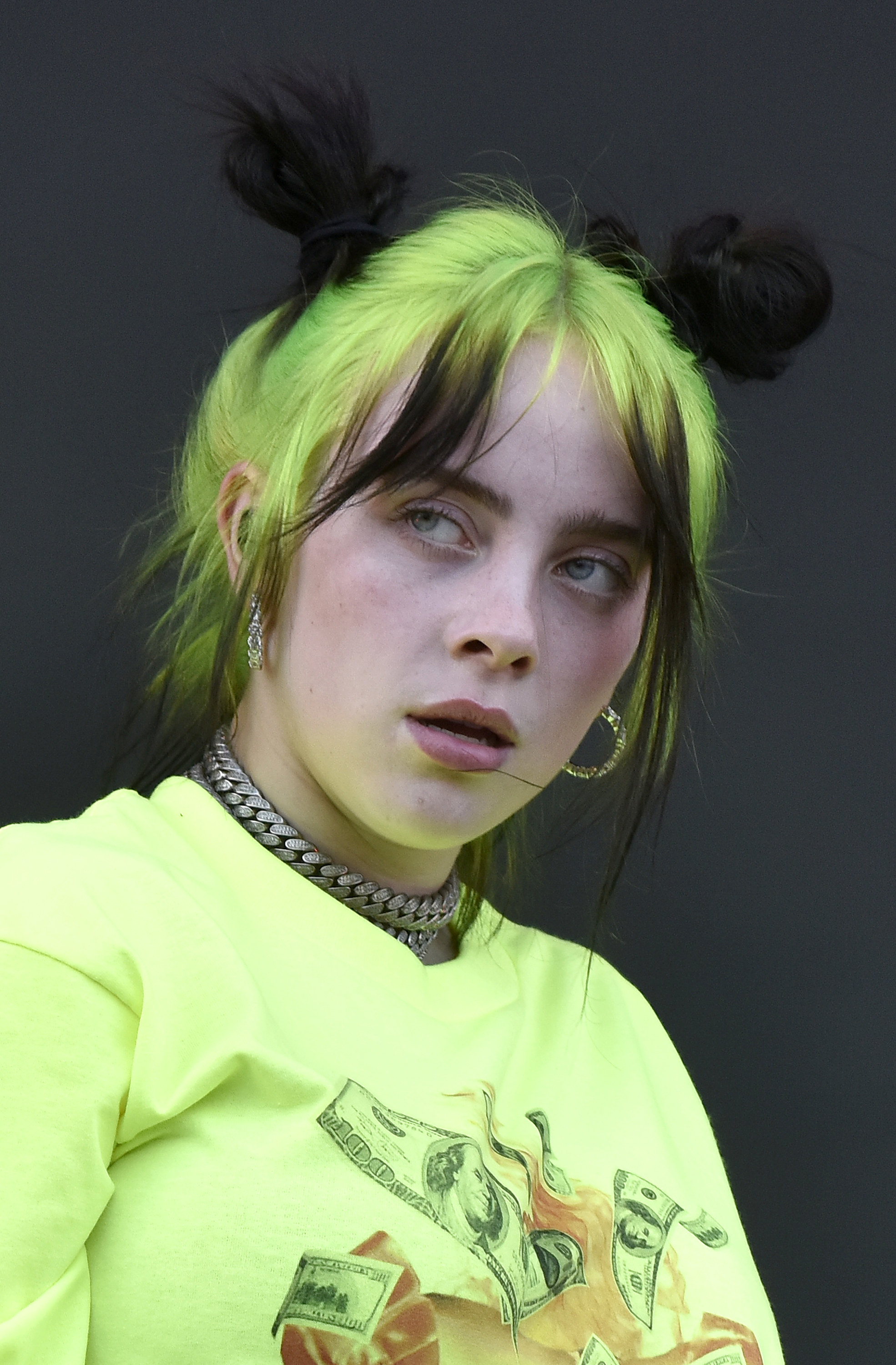 "It was hard for me being that young and being in the industry and not knowing where to turn and everyone telling me they loved me and you know, just turning their back on you in a second," he went on.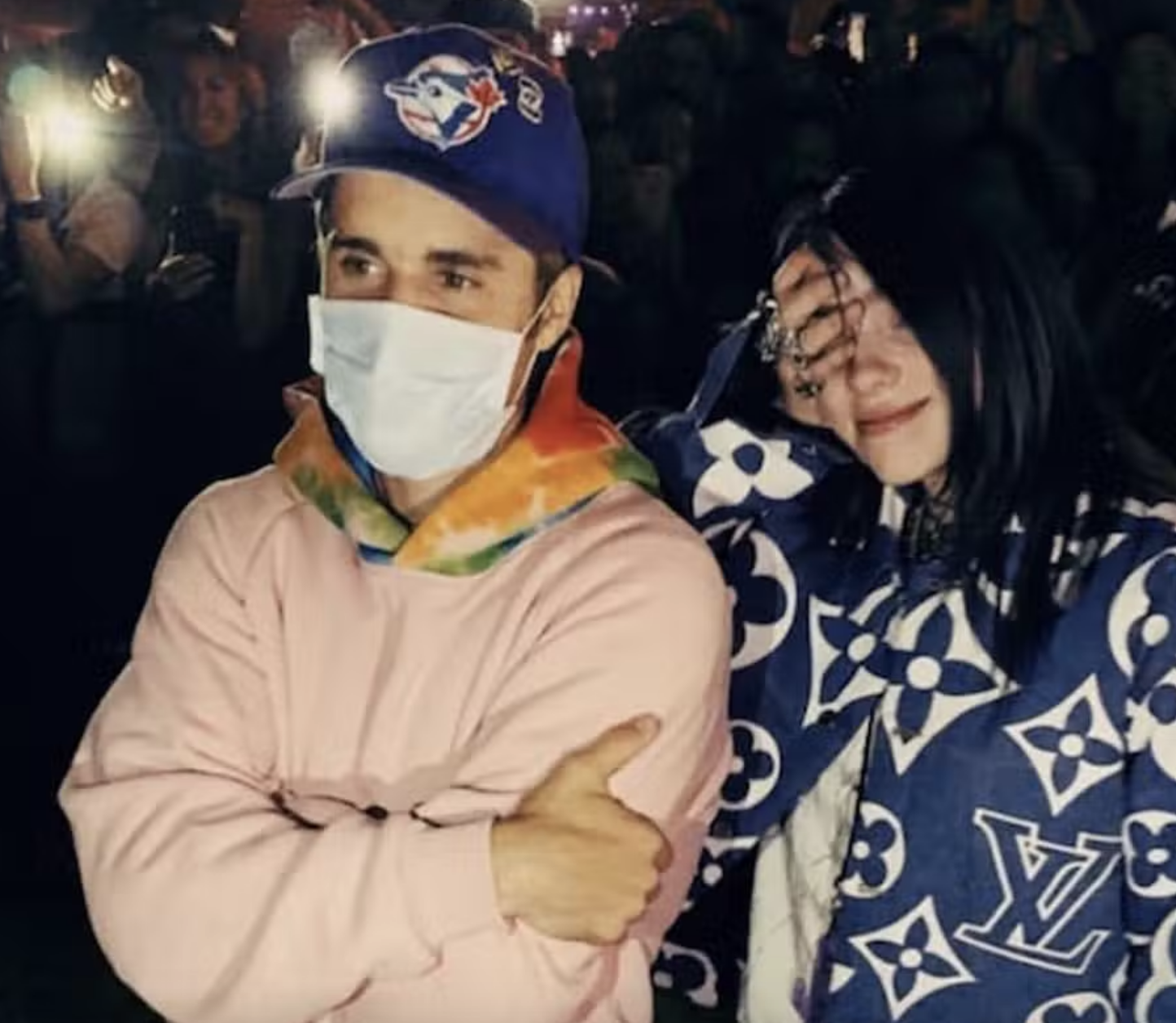 "I just want to protect her. I don't want her to lose it. I don't want her to go through anything I went through," Justin added. "I don't wish that upon anybody."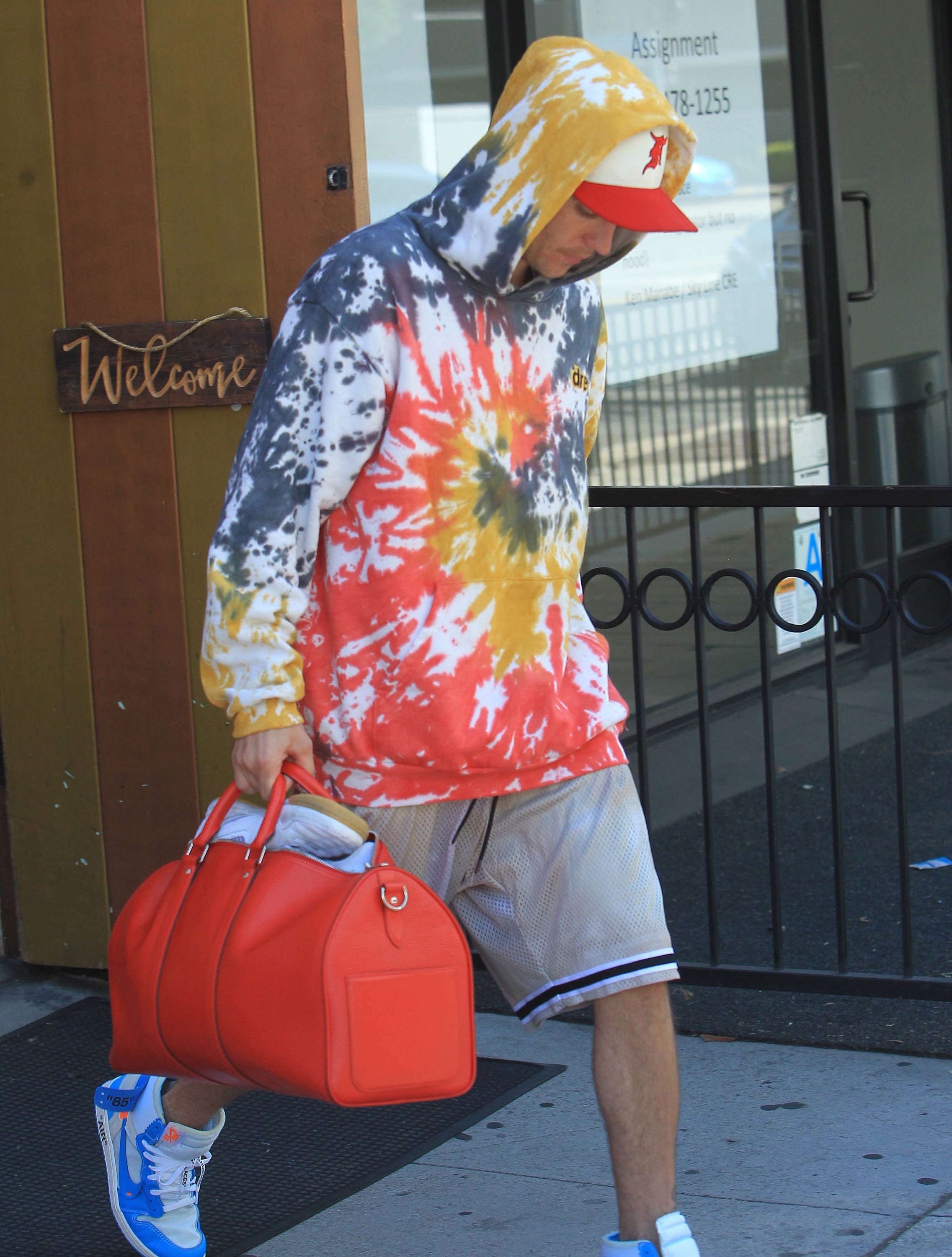 After viewing the compilation, many people flocked to the TikTok's comments section to share their discomfort and sadness at what they had just seen.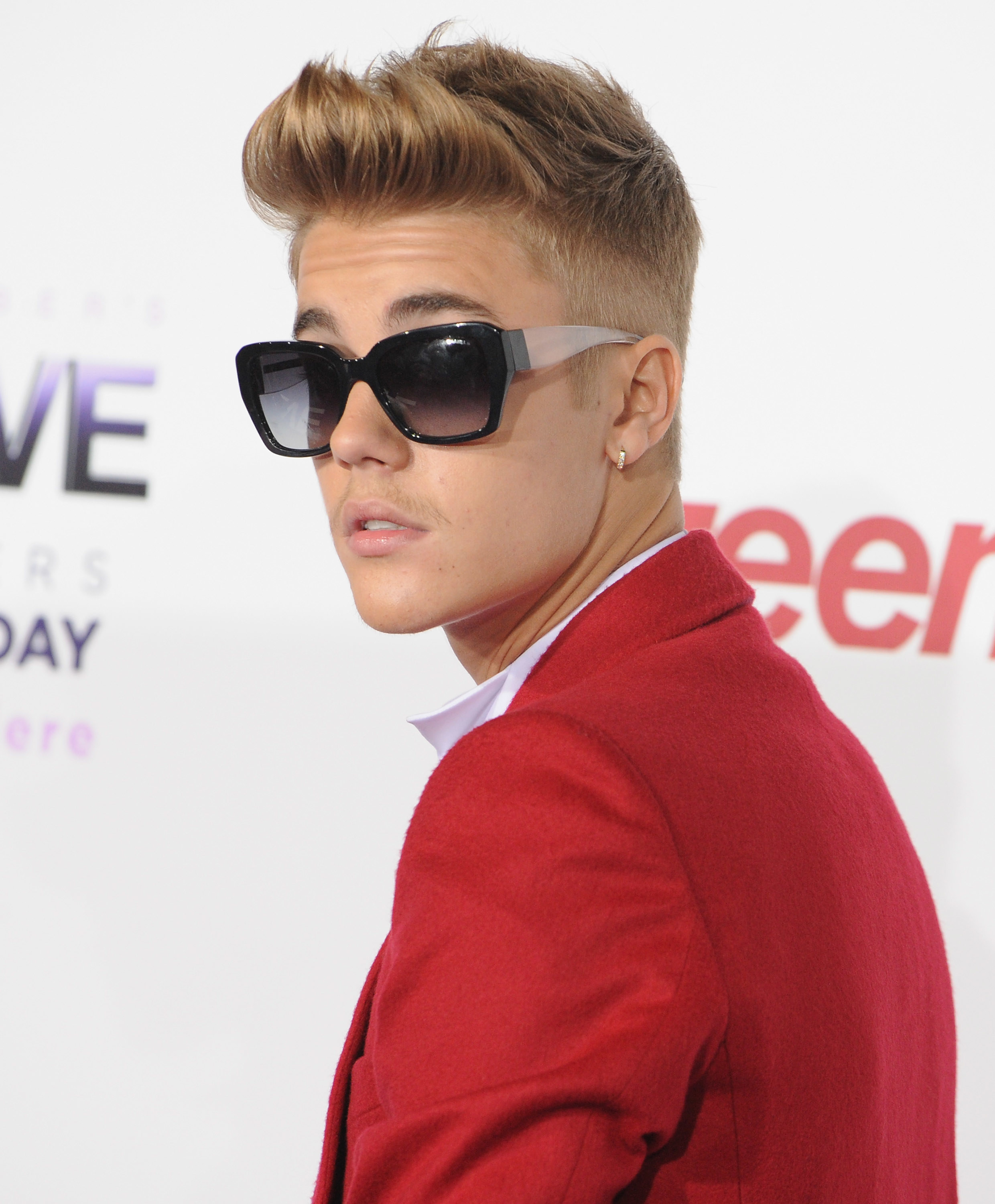 "This is so uncomfortable to watch poor boy 🥺" one person wrote. Another echoed: "This is horrible, the way that kid was harassed, they all should be shamed."


One more added, "This is so disturbing 😳😳😳😳." Someone else said, "this is painful to watch. They all owe him an apology!"


"This is so sad. People are sick. How uncomfortable just watching this. He was violated many times," another comment reads.

"I used to make fun of him but honestly my heart breaks for him now," another user wrote.

One more had a similar sentiment, writing: "This is actually so sad 🥺 I had no idea Justin was violated so badly. It's disgusting how that was okay! From the actions to the questions. A child😡."
While others praised Justin for calling out the inappropriate questions at the time. One person commented: "Good on him he was aware and called out the weirdness but people just laughed it off."

Someone else concluded: "These celebrities defo crossed big lines with JB. 🥺"