In December 2020, Jennifer Lopez made headlines when she insisted that the secret to her flawless complexion is olive oil.
The star spoke out ahead of the launch of her JLo Beauty skincare range, with products such as her "That JLo Glow" serum, a sunscreen, dietary supplement, face mask, cleanser, and "wonder cream" — all formulated with the kitchen staple.
Speaking to Page Six at the time, Jennifer said of olive oil: "It's a secret I've used over the years because it really does work."
She went on to encourage people to also be vigilant with sunscreen, explaining: "One of the big things I would encourage everybody to do from the time they're 15 years old, even younger, is wear sunscreen every day."
"That's a big skincare secret that people kind of do but don't do," Jennifer added. "They use moisturizers, but they don't put on sunscreen every day. That is something I have done from the time I was 22 years old."
But an eagle-eyed fan may have spotted one more way that Jennifer maintains her super smooth and glowing skin in videos and photos.
TikTok user @needthedeets exposed the trick when they uploaded a clip from one of Jennifer's recent social media posts, which highlighted the moment an apparent filter glitched.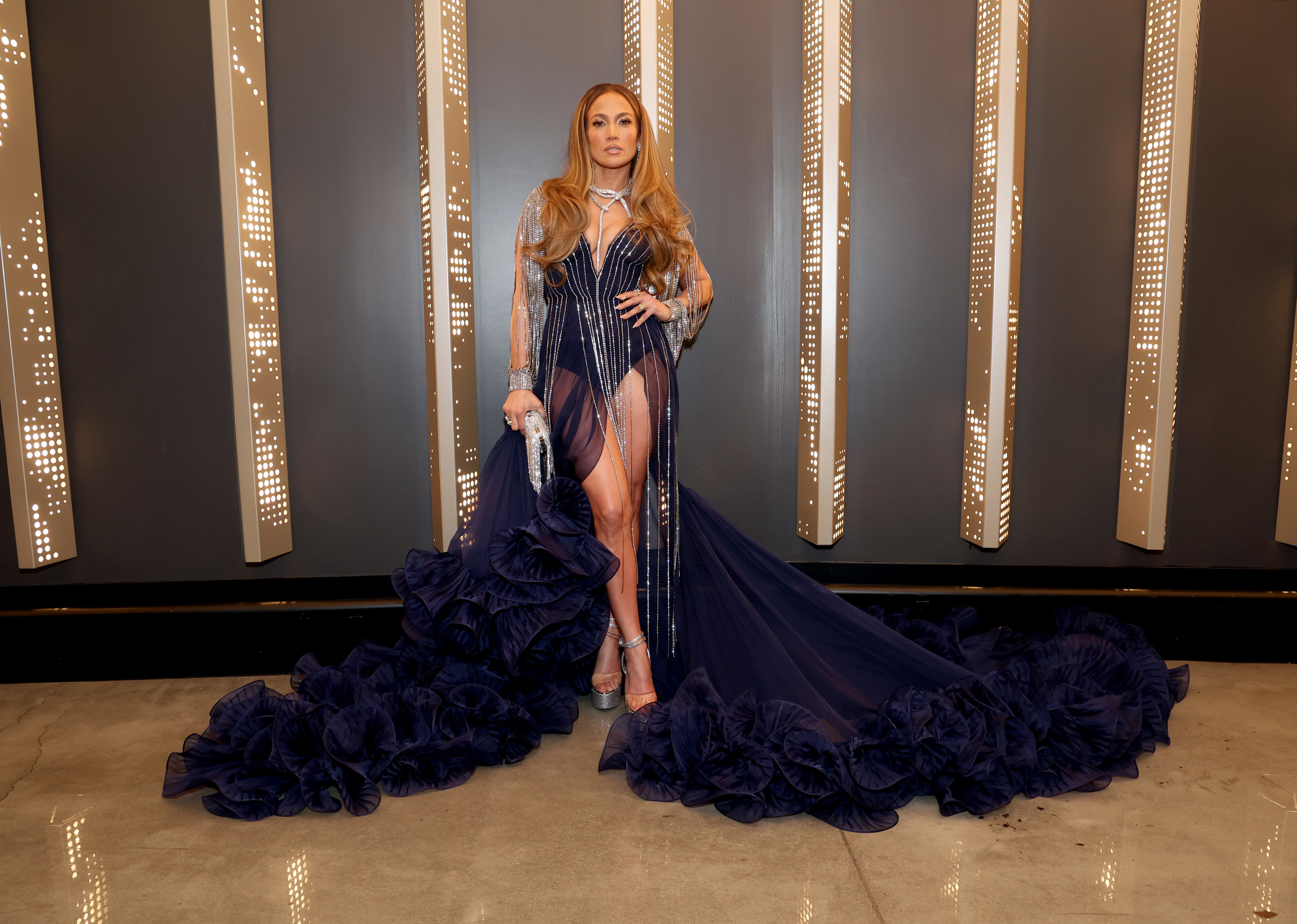 "Wait for the filter to fall off to see J-Lo's real skin texture," they captioned the video, which was a promotion for SportWater.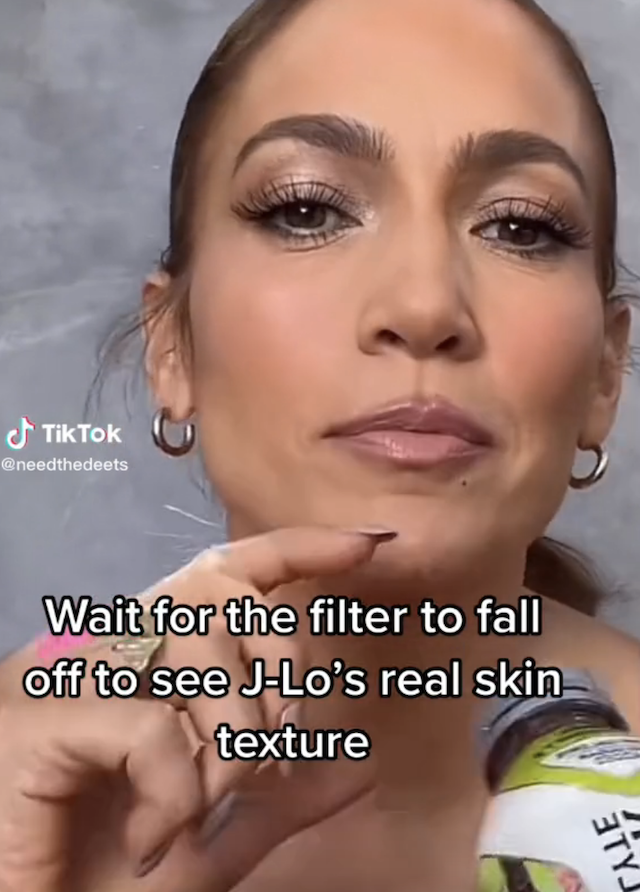 In the footage, Jennifer looks absolutely flawless as she talks about going to the gym. But sure enough, at one point she leans closer to the camera and her skin looks much more relatable.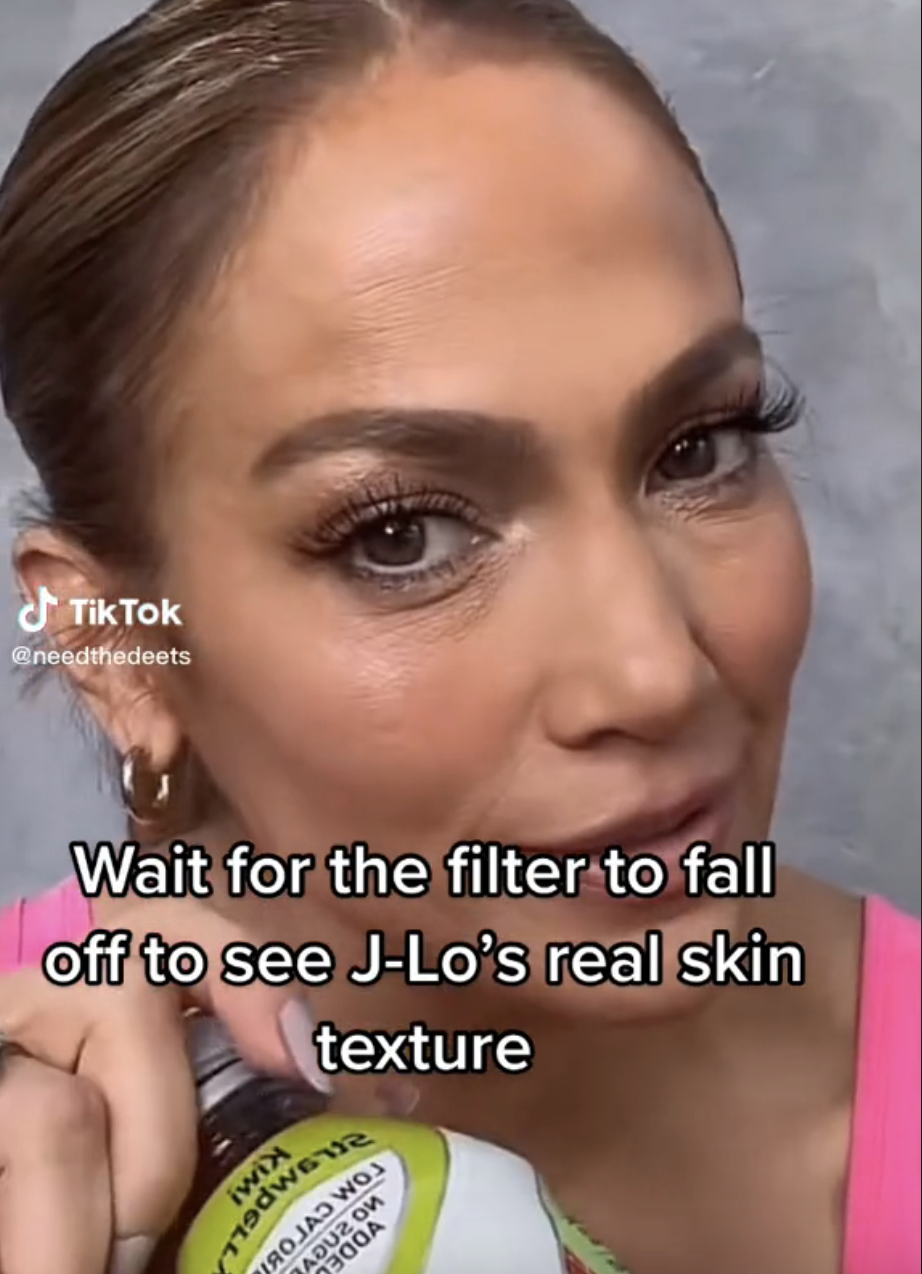 Jen quickly readjusts herself, making the glitch a blink-and-you'll-miss-it moment, but viewers still found the filter slip-up hilarious.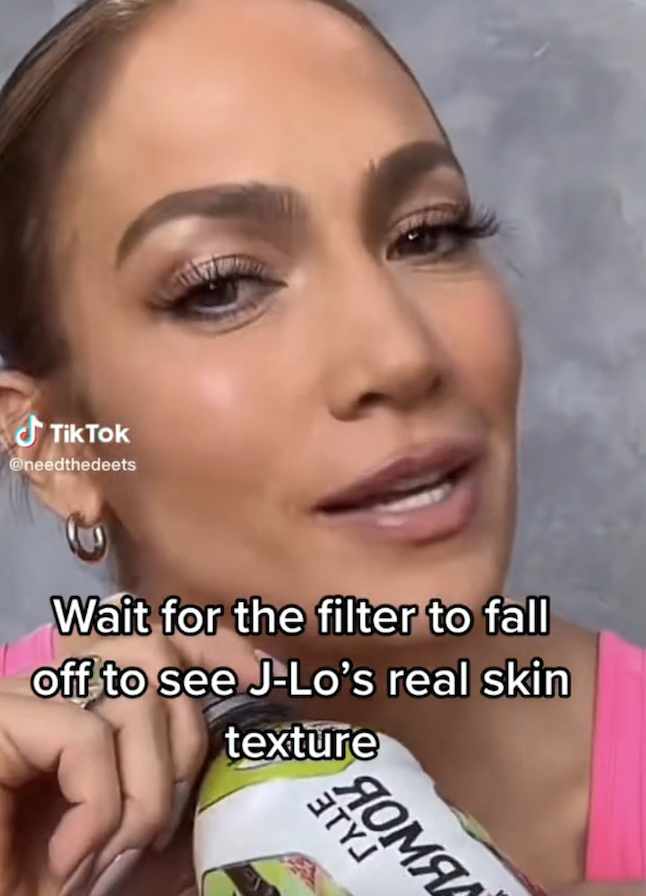 "the way she jumps back when she realises," one person commented. Another observed: "I love how the filter deactivated on 'telling'. Filter literally snitched on cue."


However, it was quickly noted that Jennifer still looked absolutely incredible when her real skin was exposed.
In fact, Jen looked so good that people shared their sadness that she even felt the need to alter her appearance online.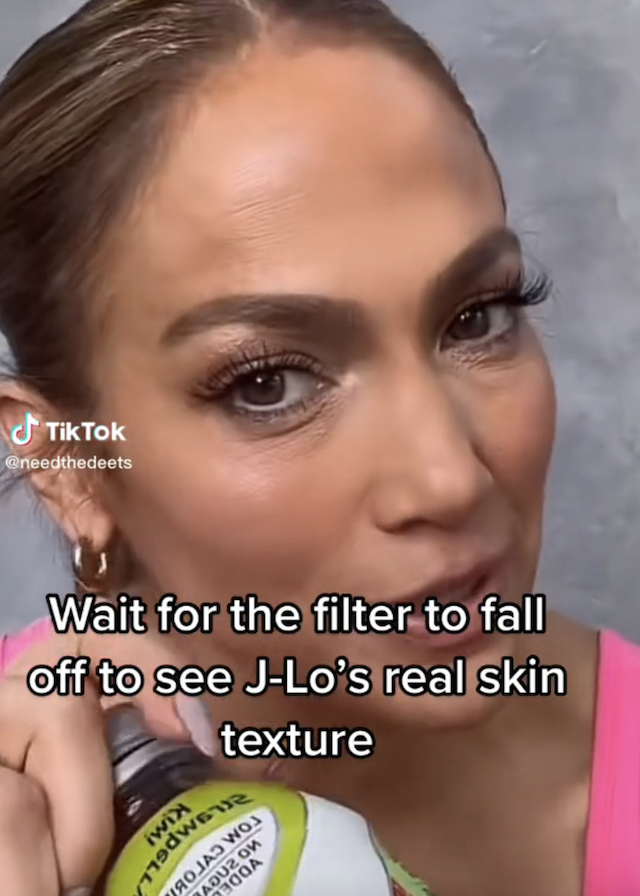 "i dont get it because she looks so good😭,'' someone wrote. One more agreed: "the fact everyone says she looks amazing yet she still uses a filter."


And others argued that it isn't appropriate for Jen to digitally enhance her skin when she sells skincare products.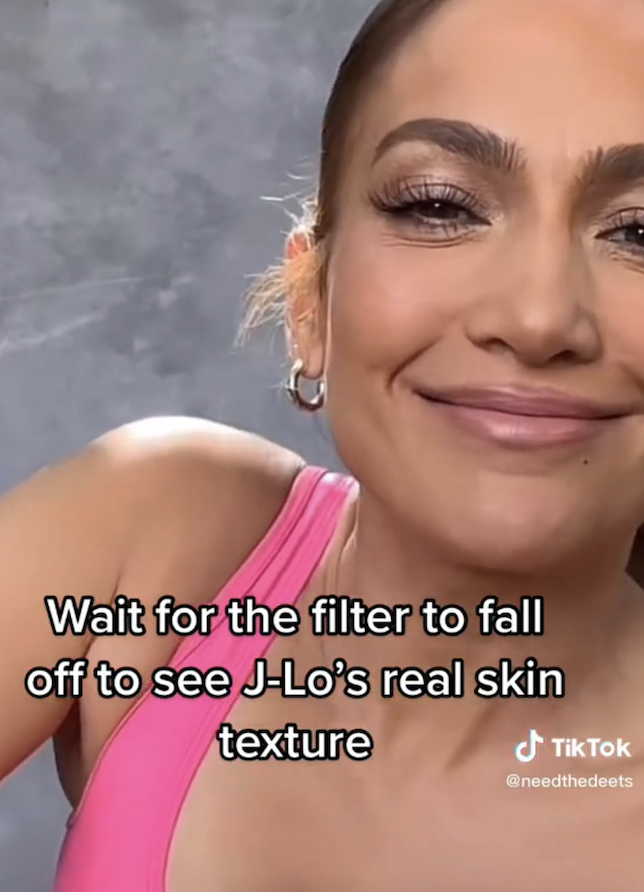 "Y'all she sells skincare of course it's wrong to use filters," one comment read. Someone else joked: "When she tells everyone it's olive oil and it's really a filter 😏😂."


"The secret is the olive oil," another user quipped.

While one more concluded: "she shouldn't have to hide her real skin it's life."

Ahead of launching her skincare line, Jennifer said that she has not used Botox — despite being encouraged to when she was in her early 20s.
"I haven't ever had Botox to this day," she said in the Page Six interview. "I'm not that person. I don't have anything against people doing that; it's just not my thing. I'm more about a natural approach to skincare."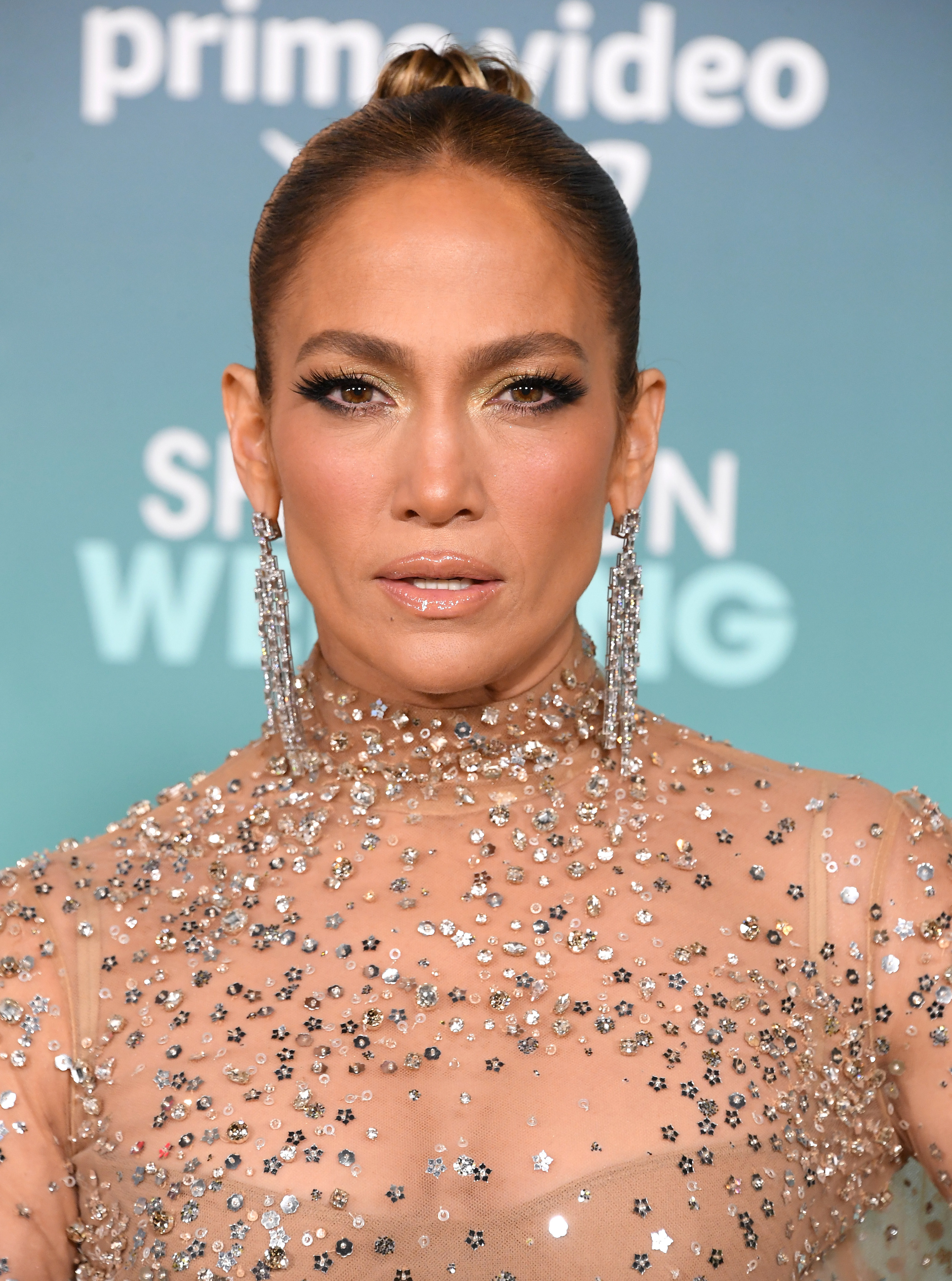 "I want the things that are going to help, because I don't want to have to go to the needles at some point. I'm not saying one day I won't, but I haven't yet," Jennifer added.
Recounting the first time that she was exposed to Botox, Jennifer recalled: "I was in my 20s and I was dating this guy. He went to one dermatologist and I went to another dermatologist. Basically, my dermatologist gave me a great cleanser and some sunscreen and said, 'If you do this from now on, your skin is healthy, you're young right now, it's going to be great.'"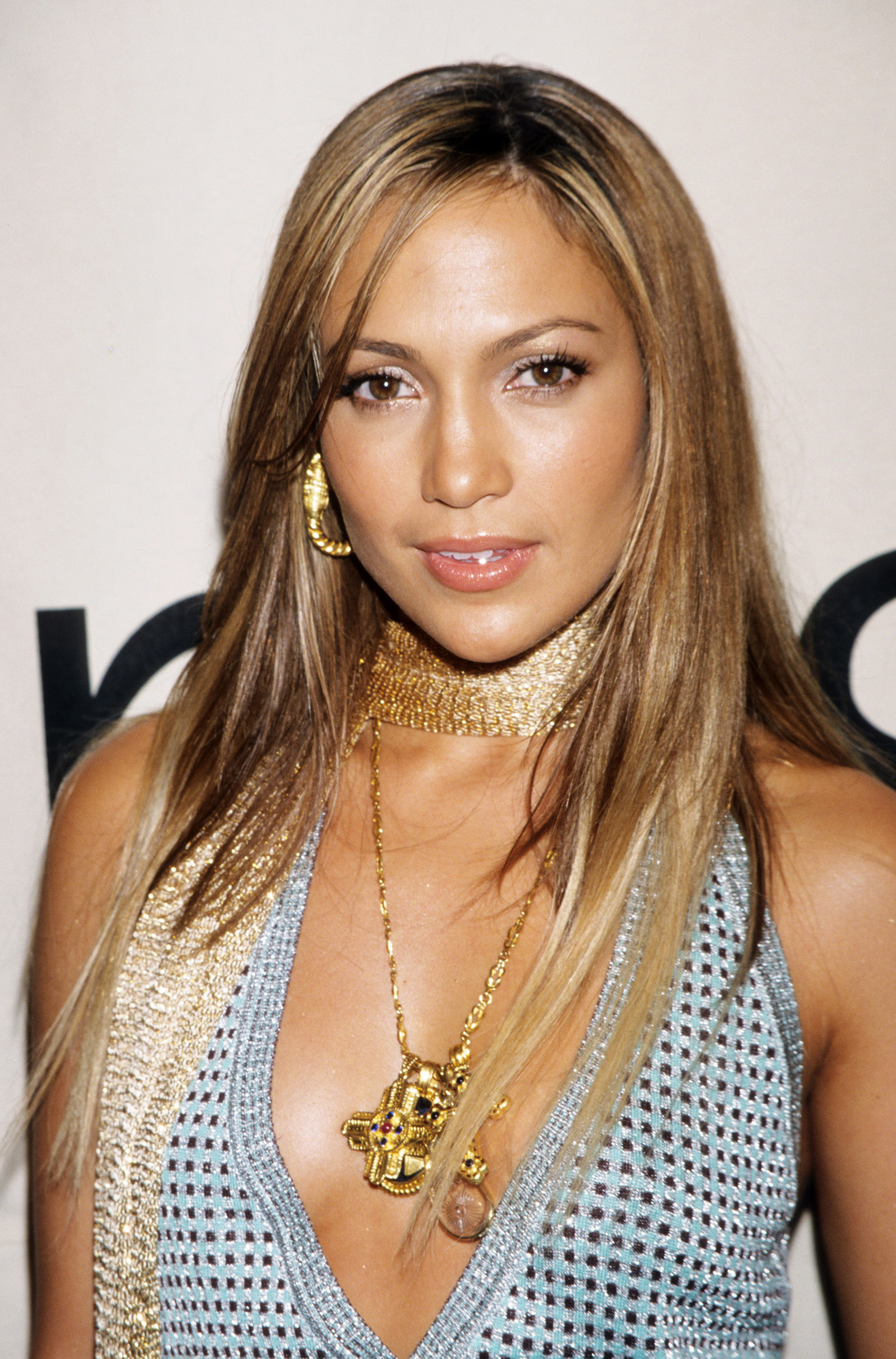 But her ex's dermatologist had different advice. "She said, 'Did you know you have a little line right here? We should start Botox.'" Jennifer shared. "I mean, I had to be 23 years old, right? And I was like, 'I'm going to pass.'"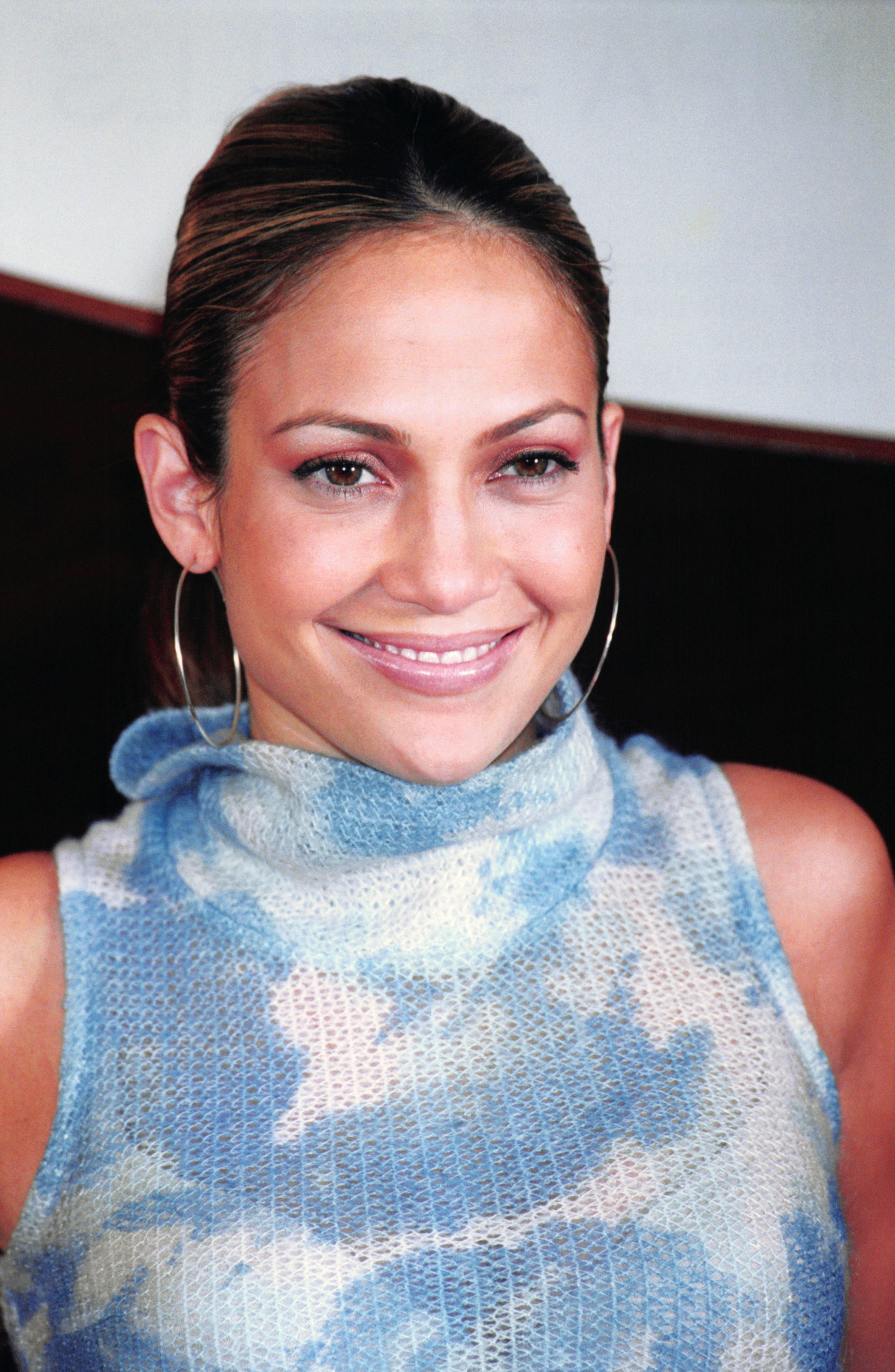 "I didn't like needles anyway, but the boyfriend's like, 'Yeah, you should start it. I do that.' I was like, 'No, thank you," she went on.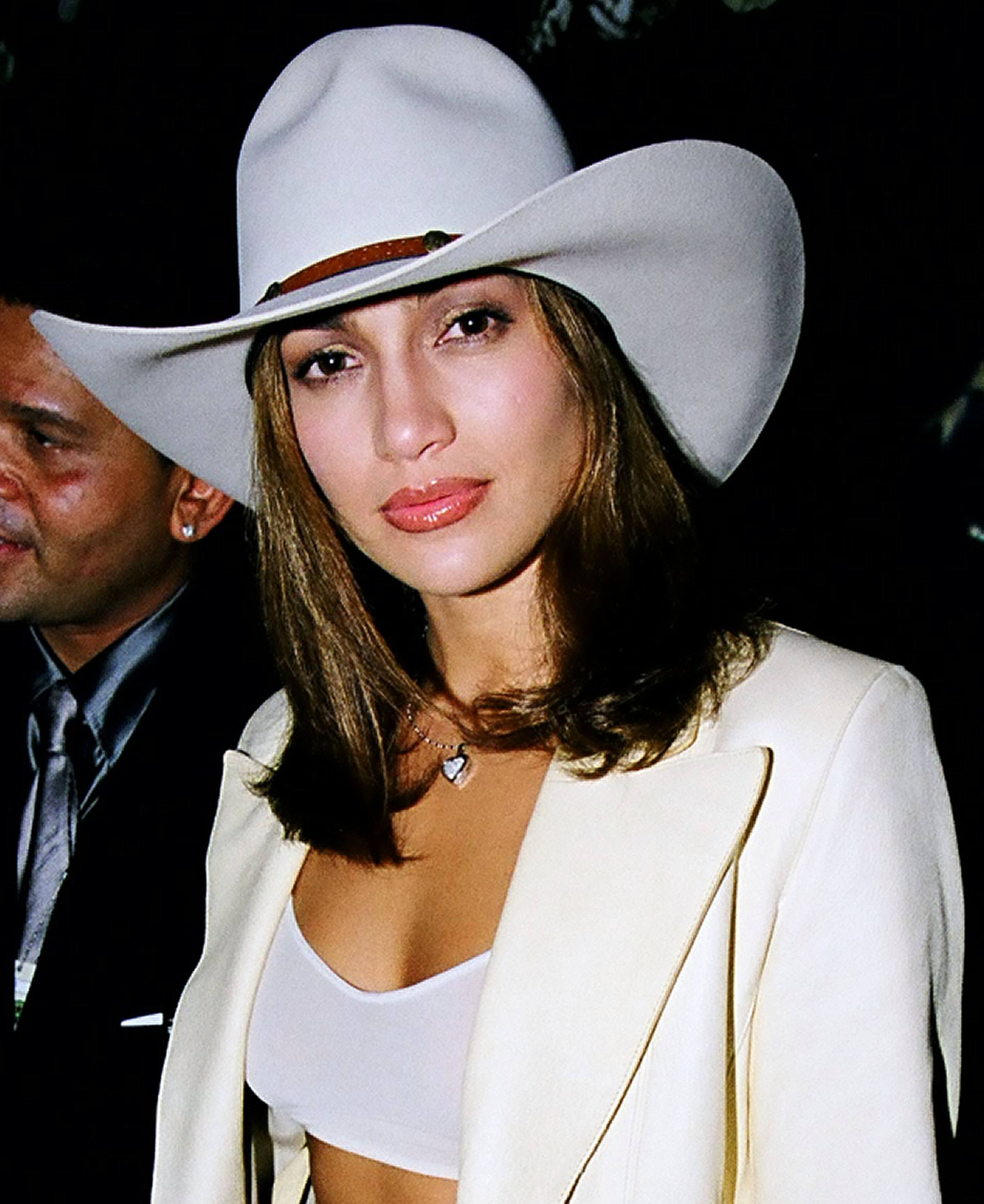 "And I just wonder what would've happened to me if I would've started Botox at 23, what I would look like right now," Jennifer mused. "My face would be a totally different face today."