I don't know if you noticed, but the 2023 Grammys were last night and anybody who is anybody was in attendance — with most of them taking home awards.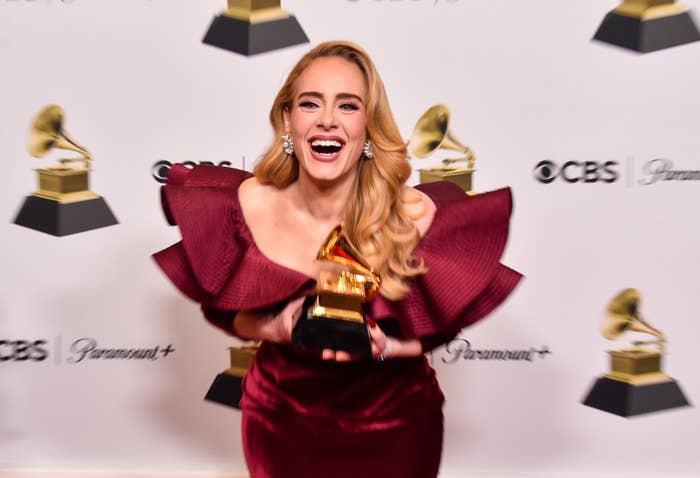 Viola Davis achieved EGOT status when she won the Grammy for Best Audiobook, Adele was voted Best Pop Solo Performance, and Lizzo's hit "About Damn Time" was crowned Record of the Year.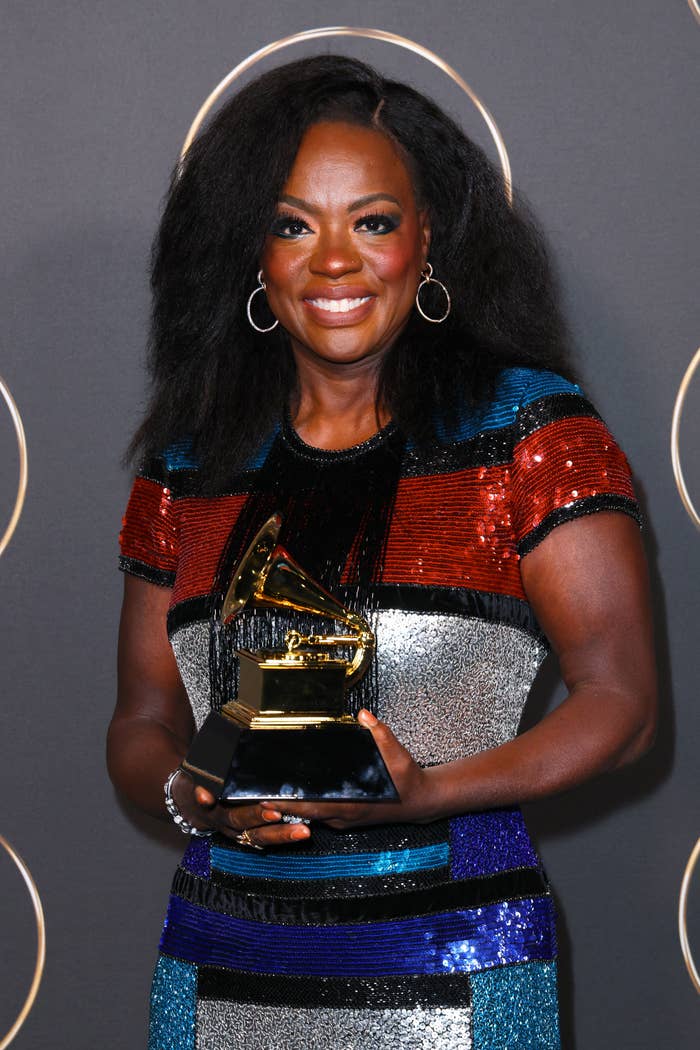 Taylor Swift took home the accolade for Best Music Video, and Beyoncé made Grammy history when she won her 32nd award — making her the artist with the most Grammy wins of all time.
But, as with most high-profile events, this year's ceremony was not without its controversies, and there was one win that was particularly divisive among viewers.
Album of the Year is traditionally the most coveted Grammy of all, and there was some pretty stiff competition for 2023.
ABBA, Adele, Bad Bunny, Mary J. Blige, Brandi Carlile, Coldplay, Kendrick Lamar, Lizzo, Beyoncé, and Harry Styles were all in the running for the accolade, and when it went to Harry instead of Beyoncé there was a palpable mixed reaction from both viewers at home and the live audience at the ceremony.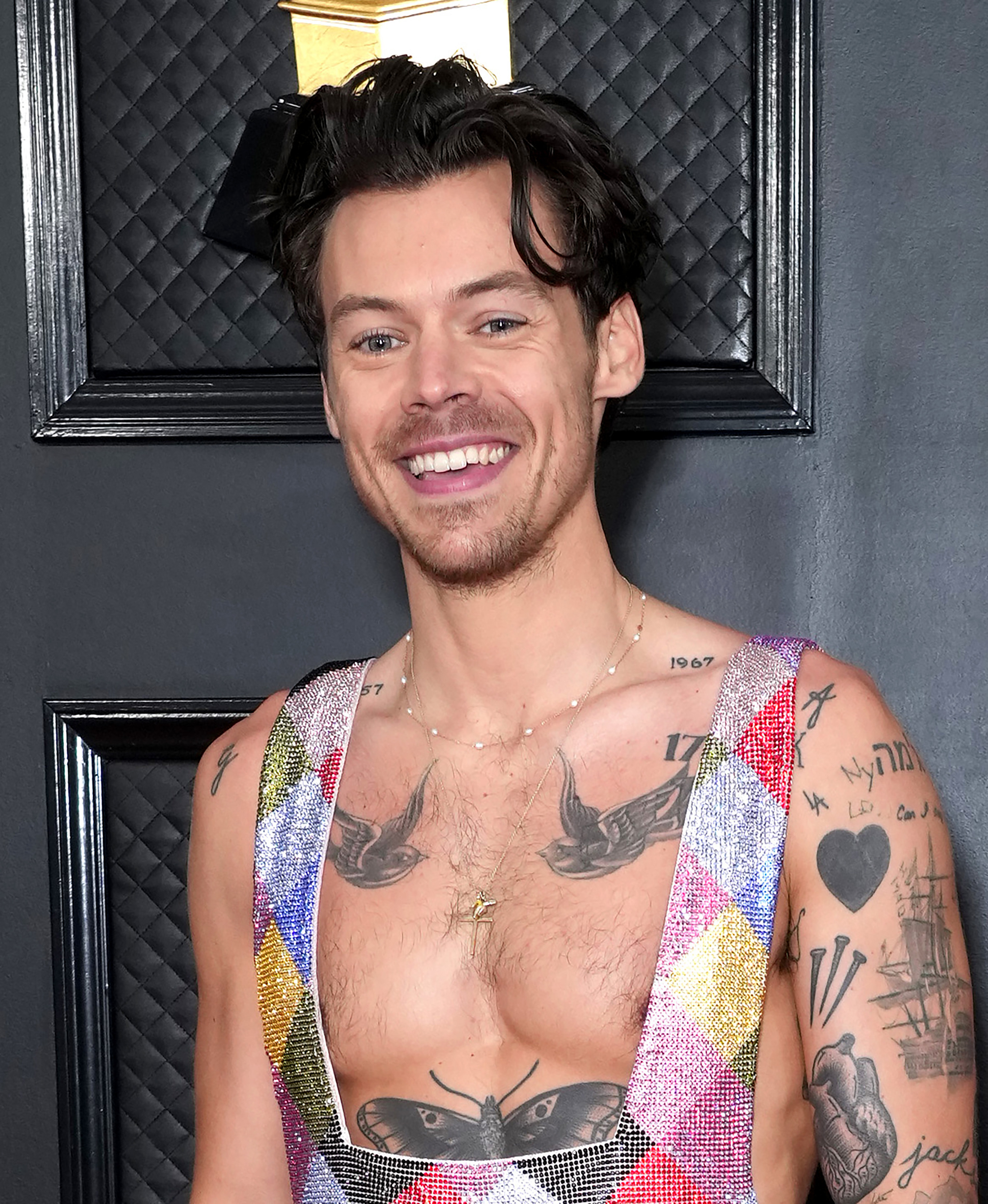 While his famous peers stood up to applaud his win, Harry was ruthlessly heckled by others in the crowd during his acceptance speech.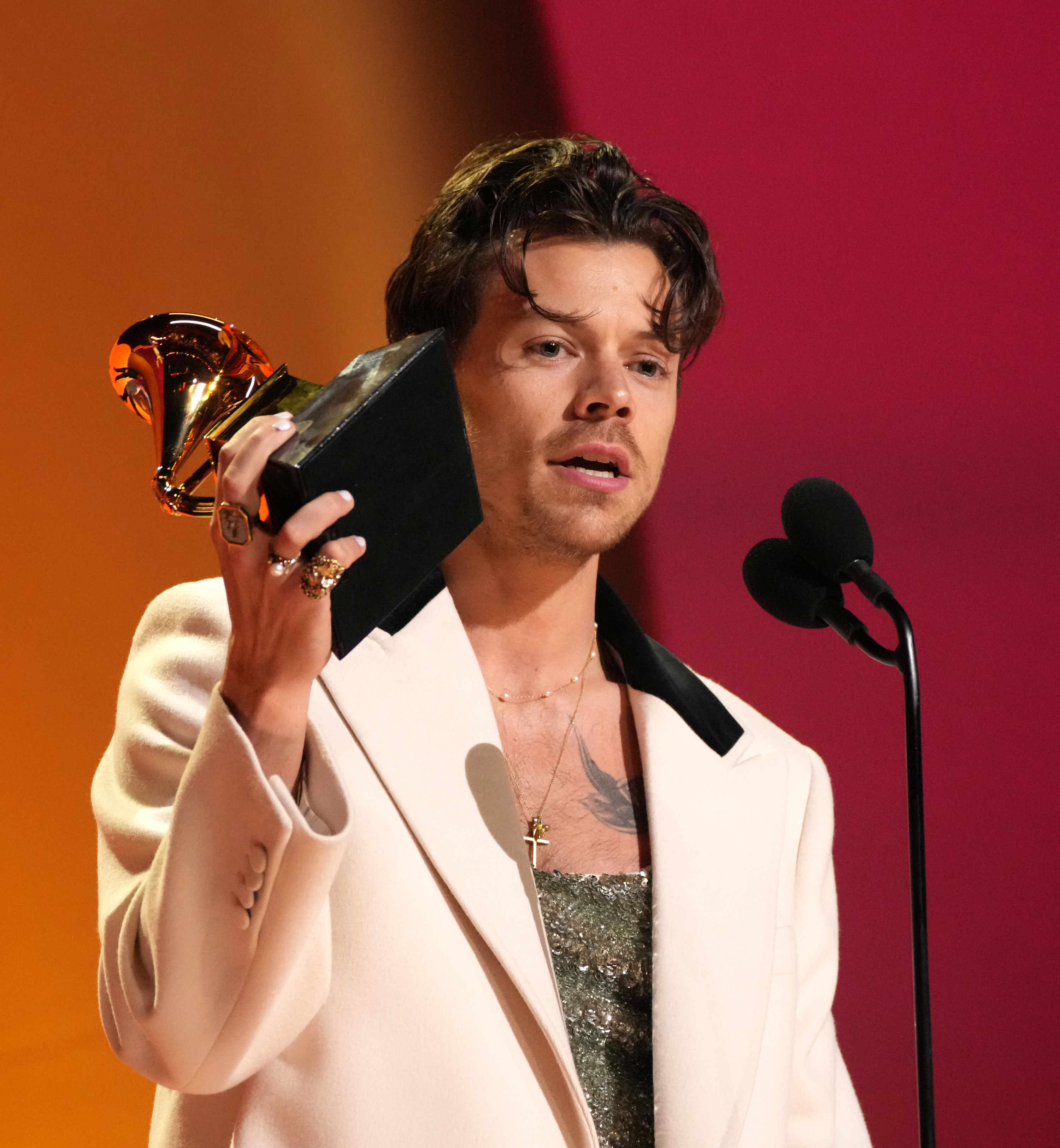 In a video that was posted to Twitter and then circulated on other platforms, someone can be heard shouting "Beyoncé!" midway through Harry's speech.
Somebody else quickly follows suit and screams "Beyoncé should have won!" to the audible gasps of the other people in the area.
And it sadly seems as though the commotion made its way down to the main stage, with the Beyoncé fans' yells clearly audible in a separate video of Harry's speech that was filmed from the stage.
Needless to say, people have been left horrified by the way that Harry was treated during his speech, with one person sharing the second video to TikTok and writing: "This makes me so sad that people just can't respect who won and move on instead of trying to ruin people's moment."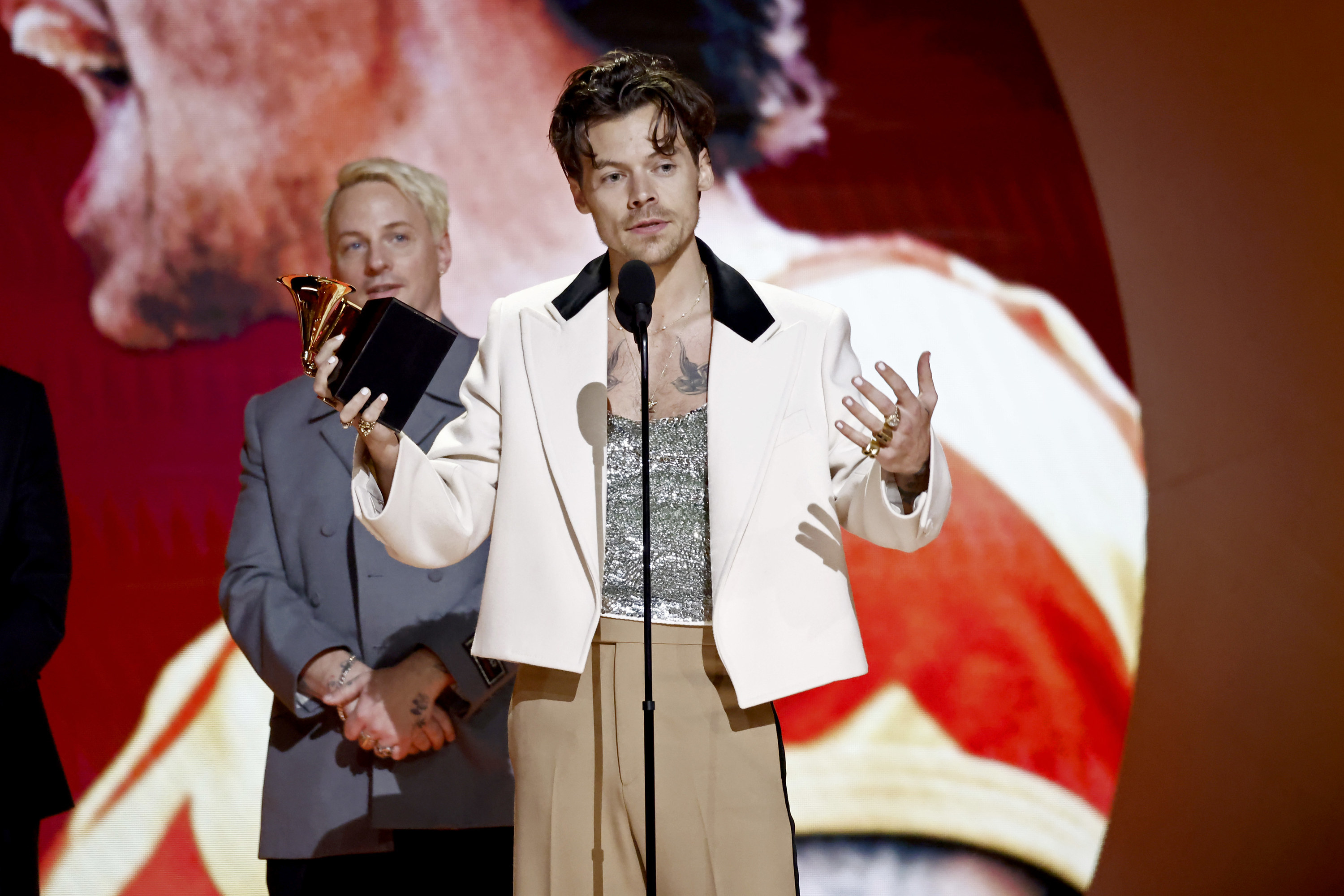 "Sad for someone to try to take away this moment from him," another user agreed. Someone else asked: "Can the Grammys impose a no hecklers rule? Hecklers will be banned from future events! That's it. So much disrespect"


"That's so sad. He deserves respect, just like other artists who get on that stage," another person wrote.
And while it was Harry's moment, many couldn't ignore the fact that Taylor Swift was one of Harry's biggest supporters in the crowd.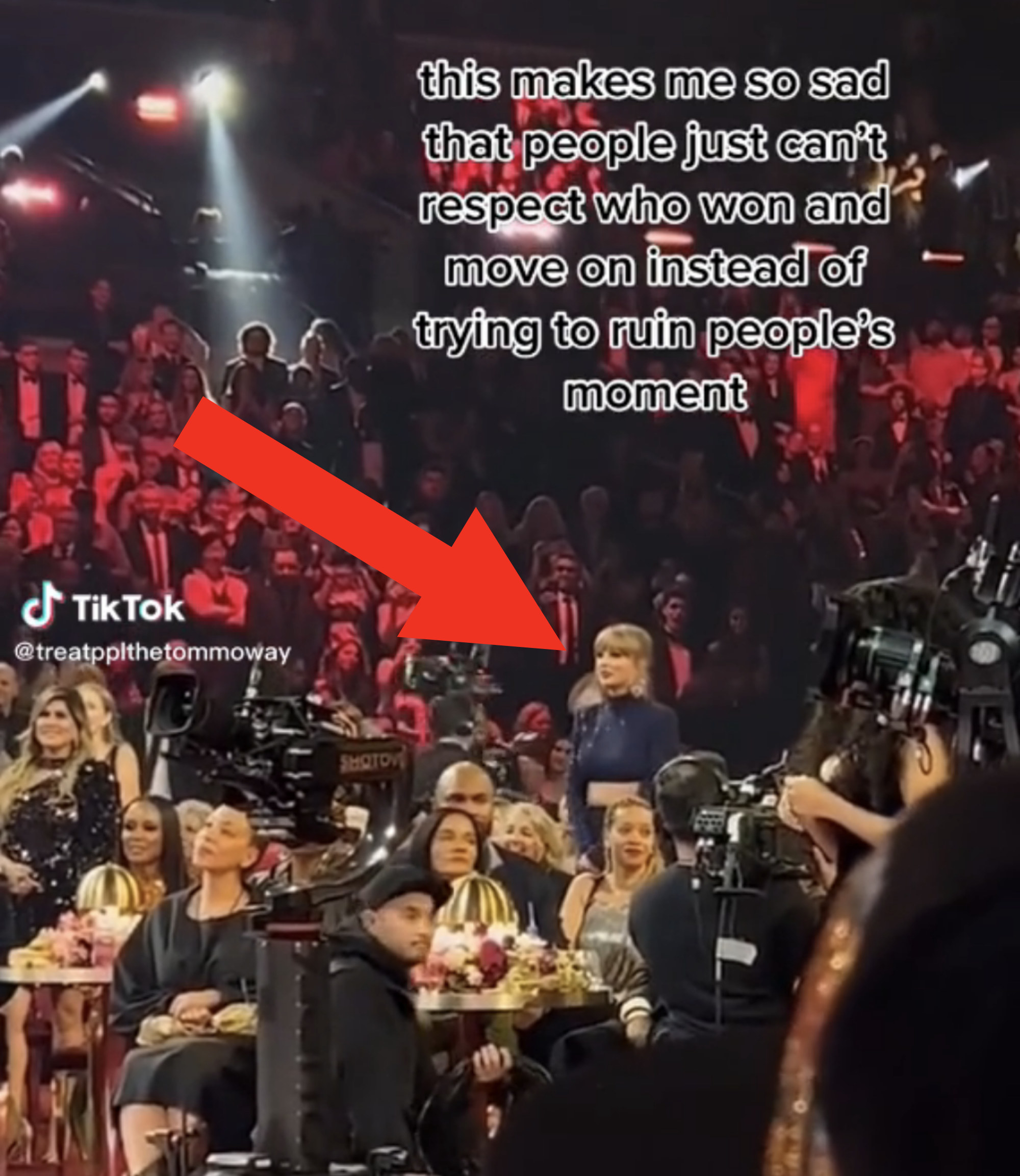 The star, who dated Harry between 2012 and 2013, remained standing throughout his speech despite others around her sitting down.
She seemingly attempted to give Harry a friendly face amid the negative reaction as she focused her full attention on him — while her body language suggests that she did hear the heckler's comments.
And it didn't take long for people to draw parallels between what was happening during Sunday's ceremony and Taylor's similar experience at the 2009 VMAs, where Kanye West famously stormed the stage after she beat out Beyoncé for the Best Female Video award.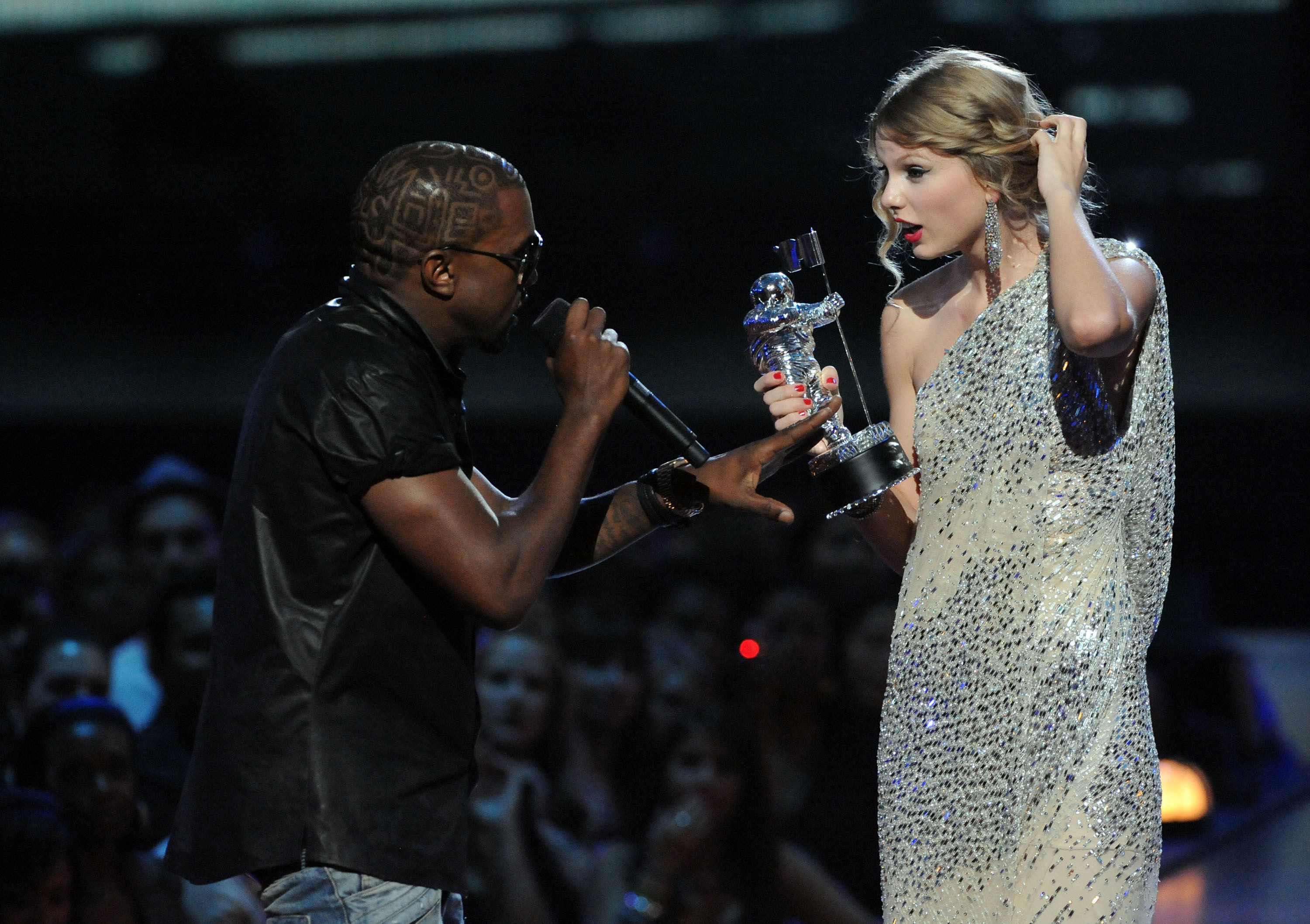 Taylor was just 19 years old at the time and very early into her career, so she was over the moon when her music video for "You Belong With Me" was announced that year's winner.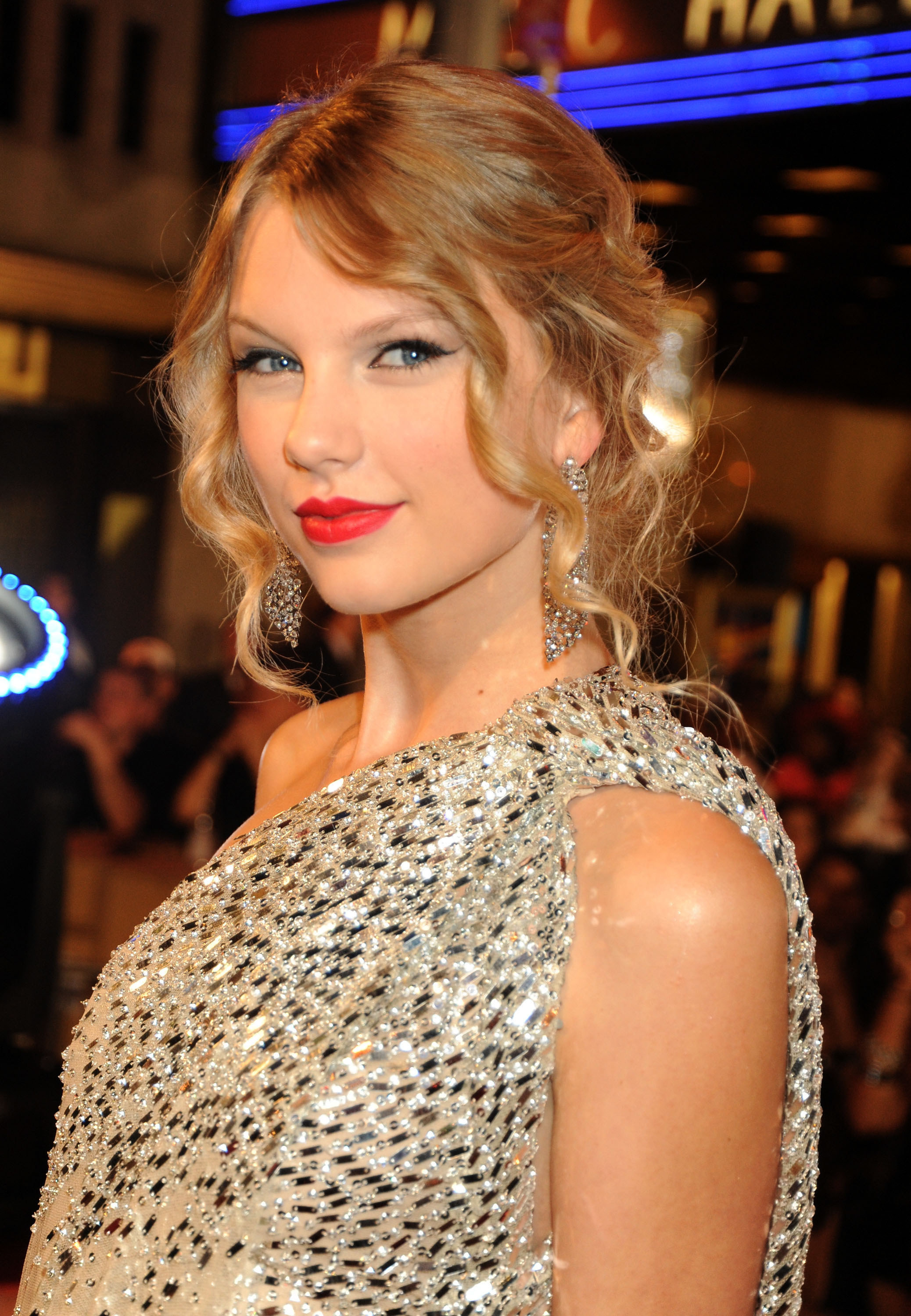 But just moments into her speech, Kanye — who has legally changed his name to Ye — stormed the stage, snatched the microphone from her hand, and said: "Yo, Taylor, I'm really happy for you, I'mma let you finish, but Beyoncé had one of the best videos of all time! One of the best videos of all time!"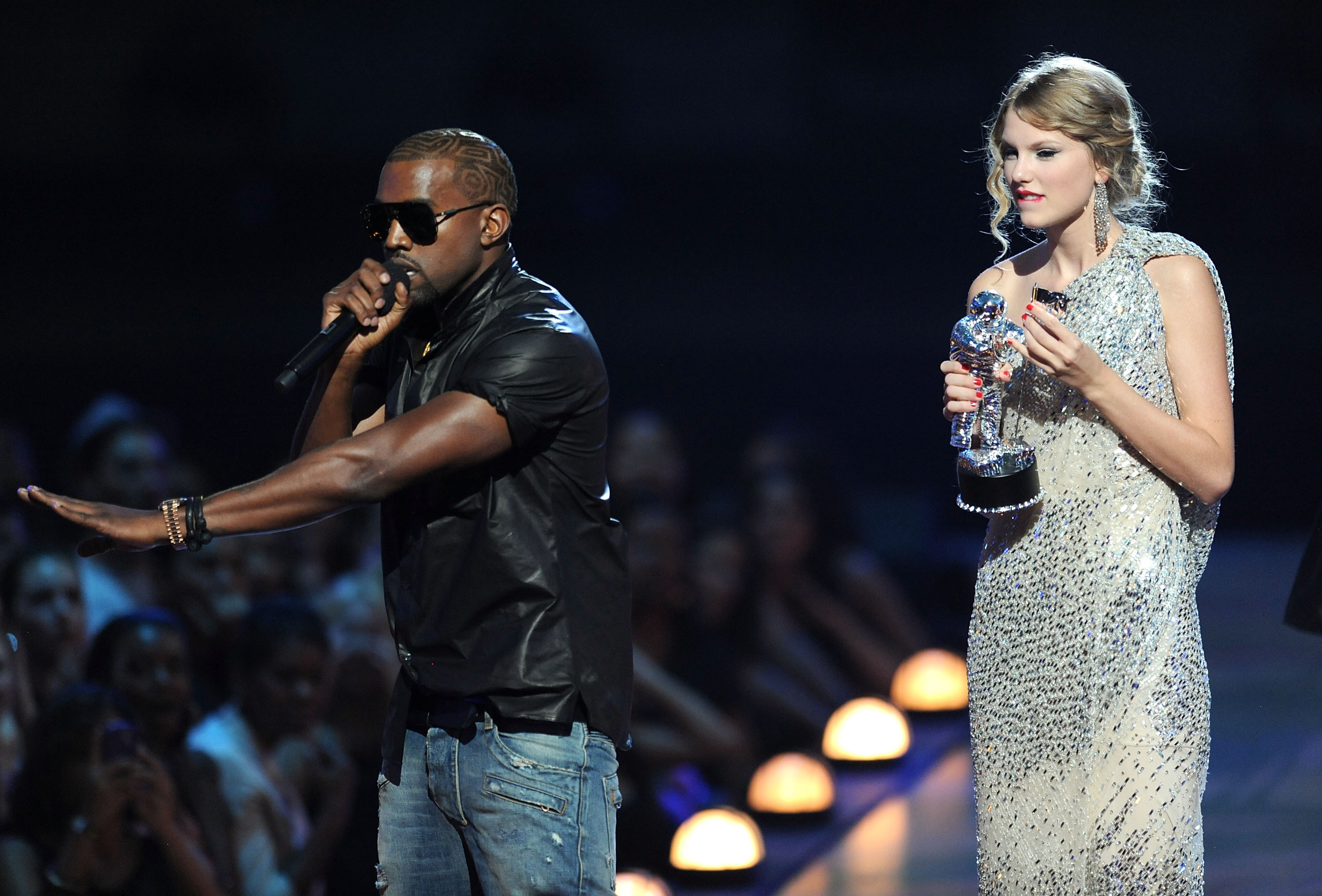 Beyoncé had been nominated for her "Single Ladies" music video and looked mortified as she was shown in the audience.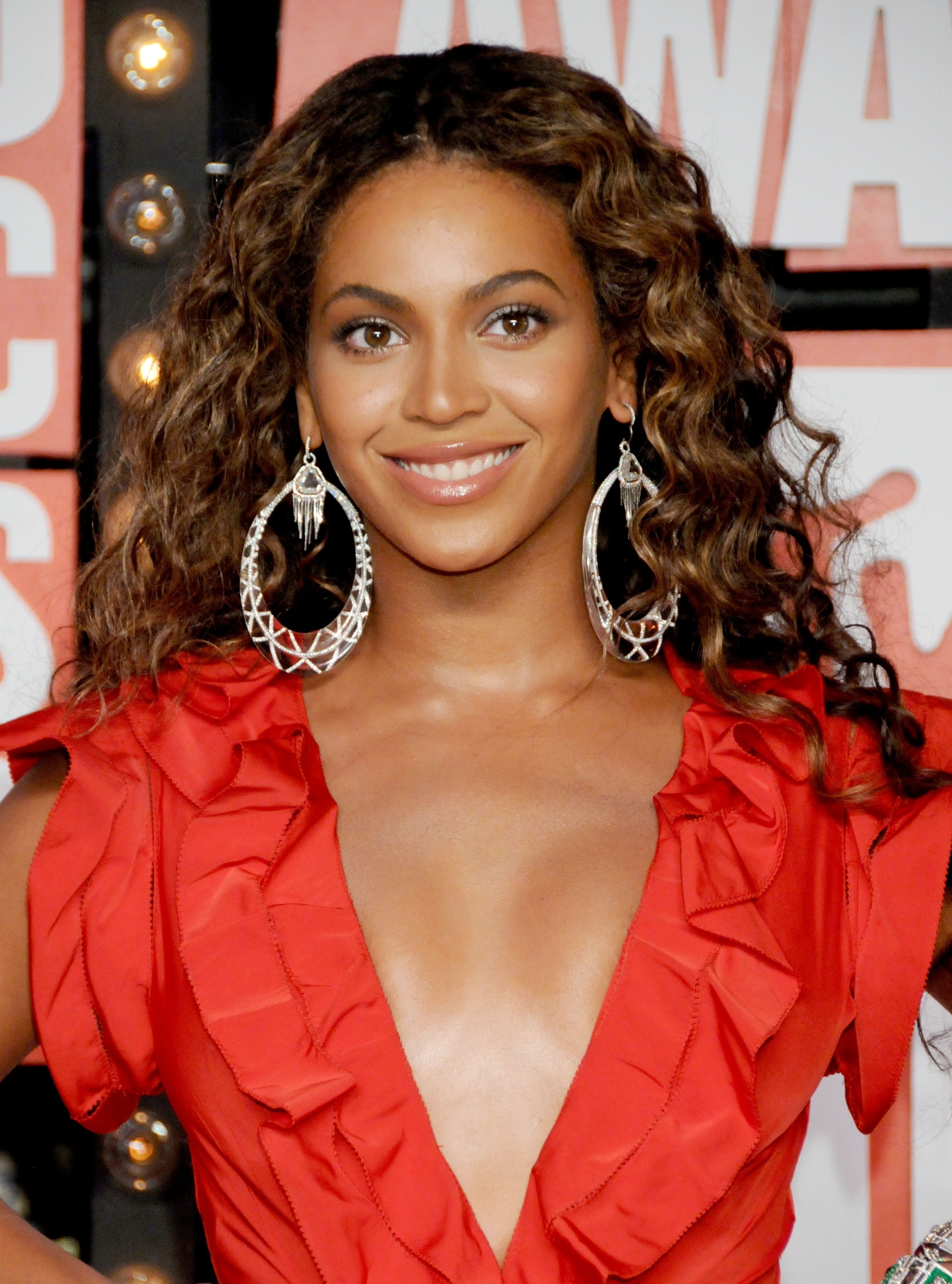 Ye was booed by the crowd before he returned the mic to Taylor and casually walked off stage. She appeared to be in total shock and stood on the podium in silence before MTV cut to a prerecorded segment.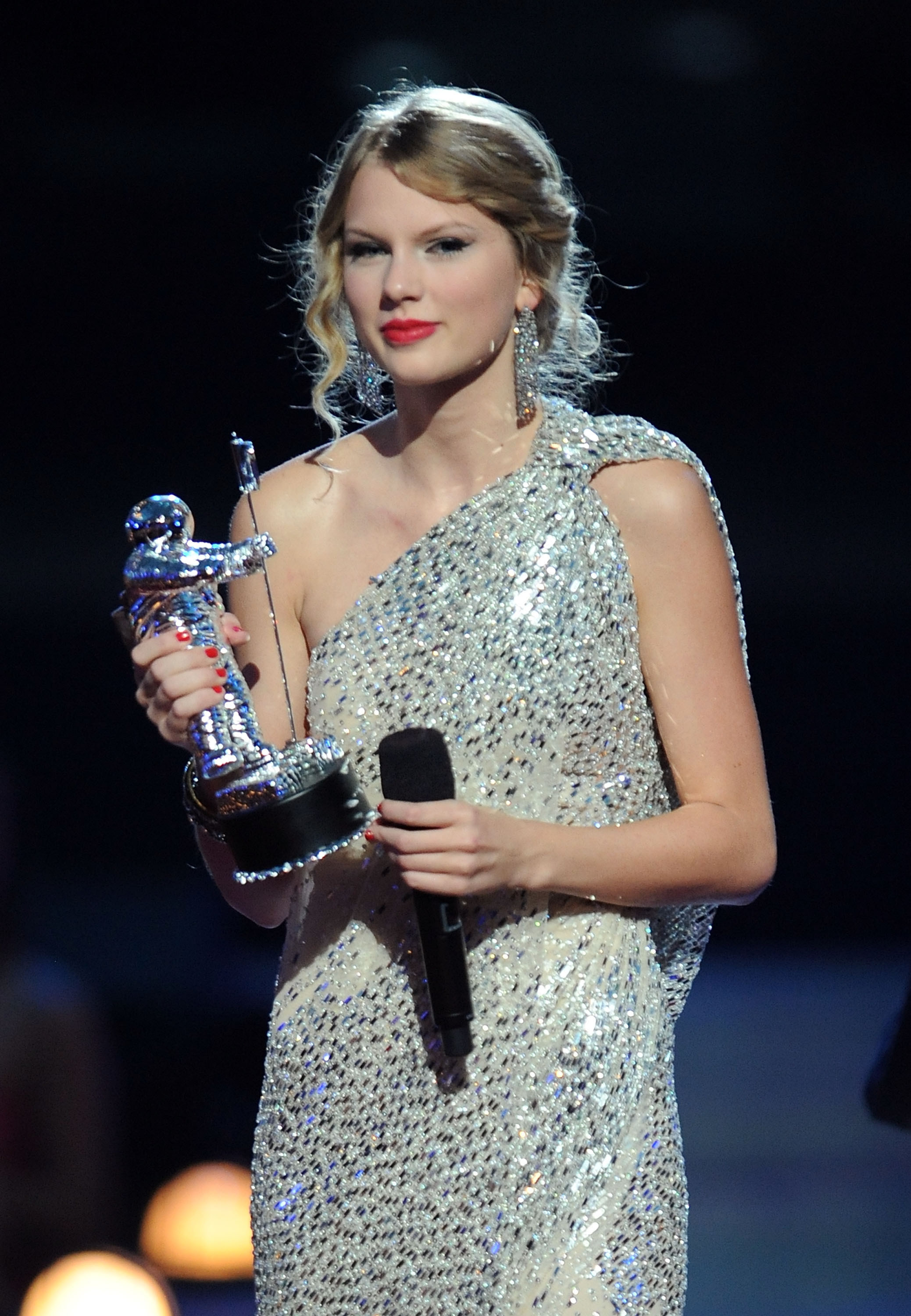 It's fair to assume that hearing someone shout "Beyoncé should have won!" during Harry's acceptance speech would have brought back bad memories for Taylor, and this was heavily referenced as the situation was discussed online.
"taylor was having flashbacks …" one popular comment read. Another echoed: "taylor having war flashbacks 😭"


Someone else added: "taylor knowing exactly how he feels. i can't imagine working hard and having people boo me for winning???" One more wrote: "Taylor swift knows how this feels so she is supporting him."


Taylor previously admitted that the reason that she was so upset after the VMAs incident was because when she heard the crowd booing Ye, she thought that they were booing her because they agreed that she "didn't deserve the award."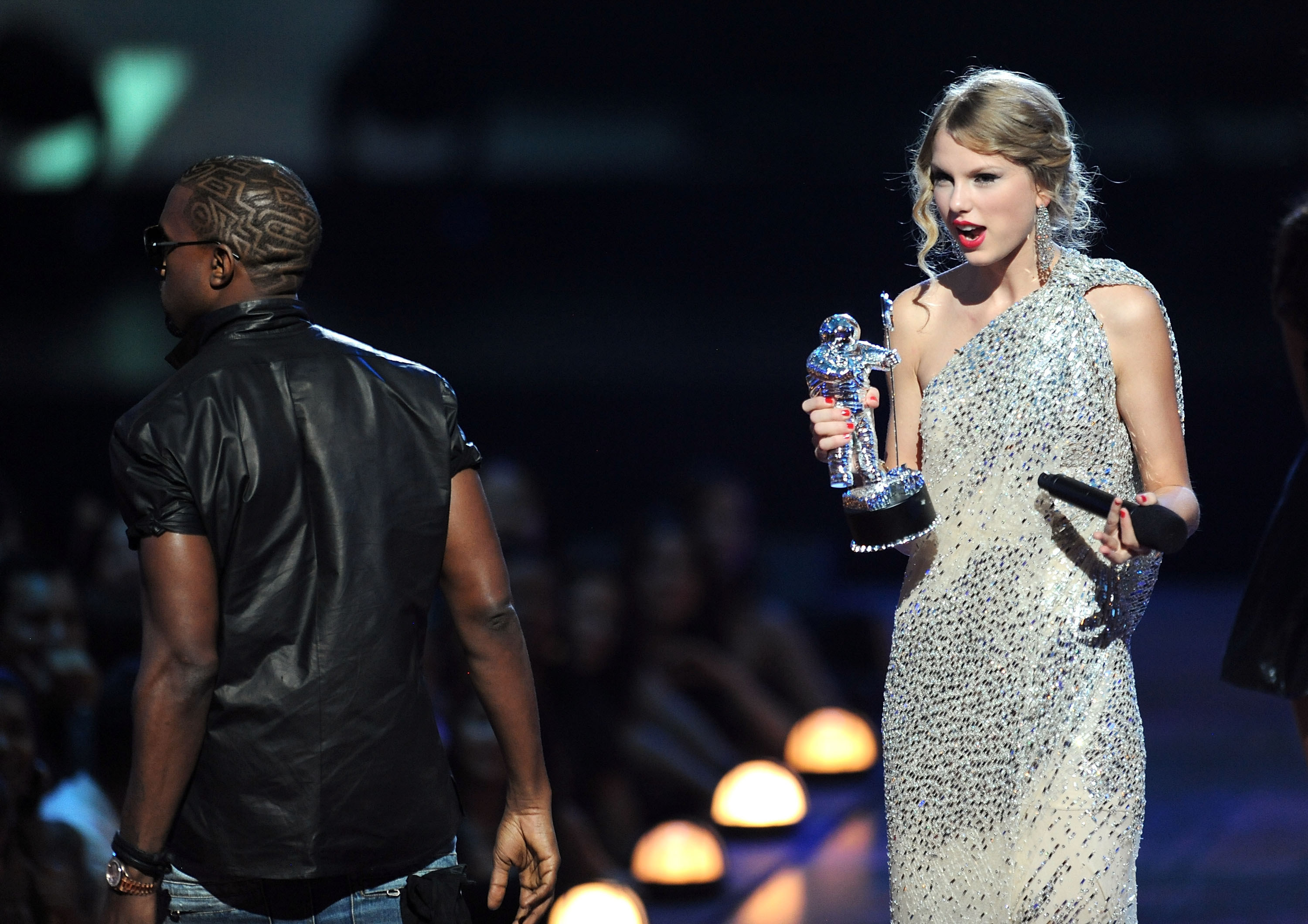 And this might be why she was so determined to show Harry her unwavering support by remaining standing throughout his speech.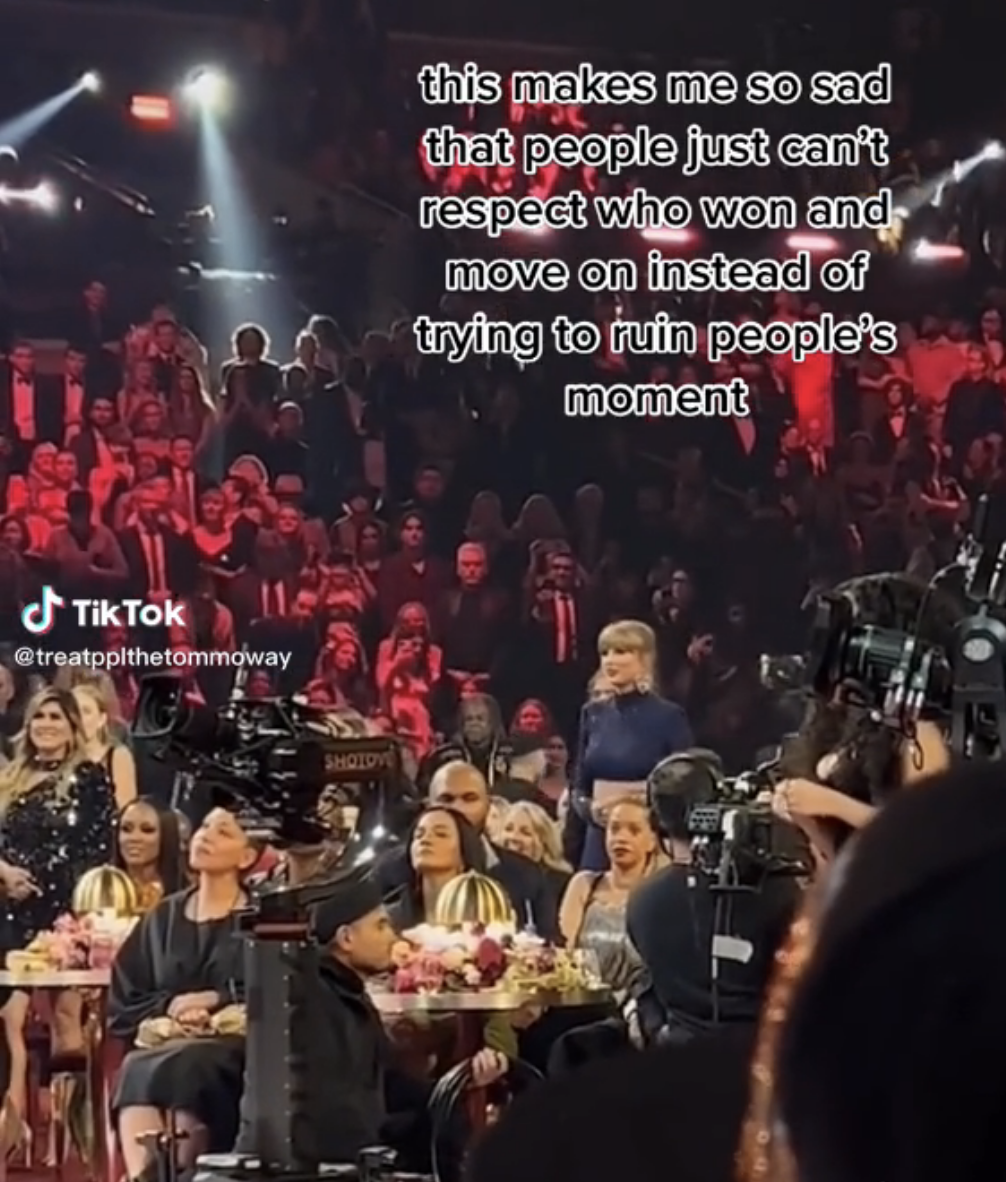 This sad example of history repeating itself comes just days after Taylor's ex-boyfriend Taylor Lautner recalled the moment that he saw the singer's heartbroken face after Ye's ambush 14 years ago.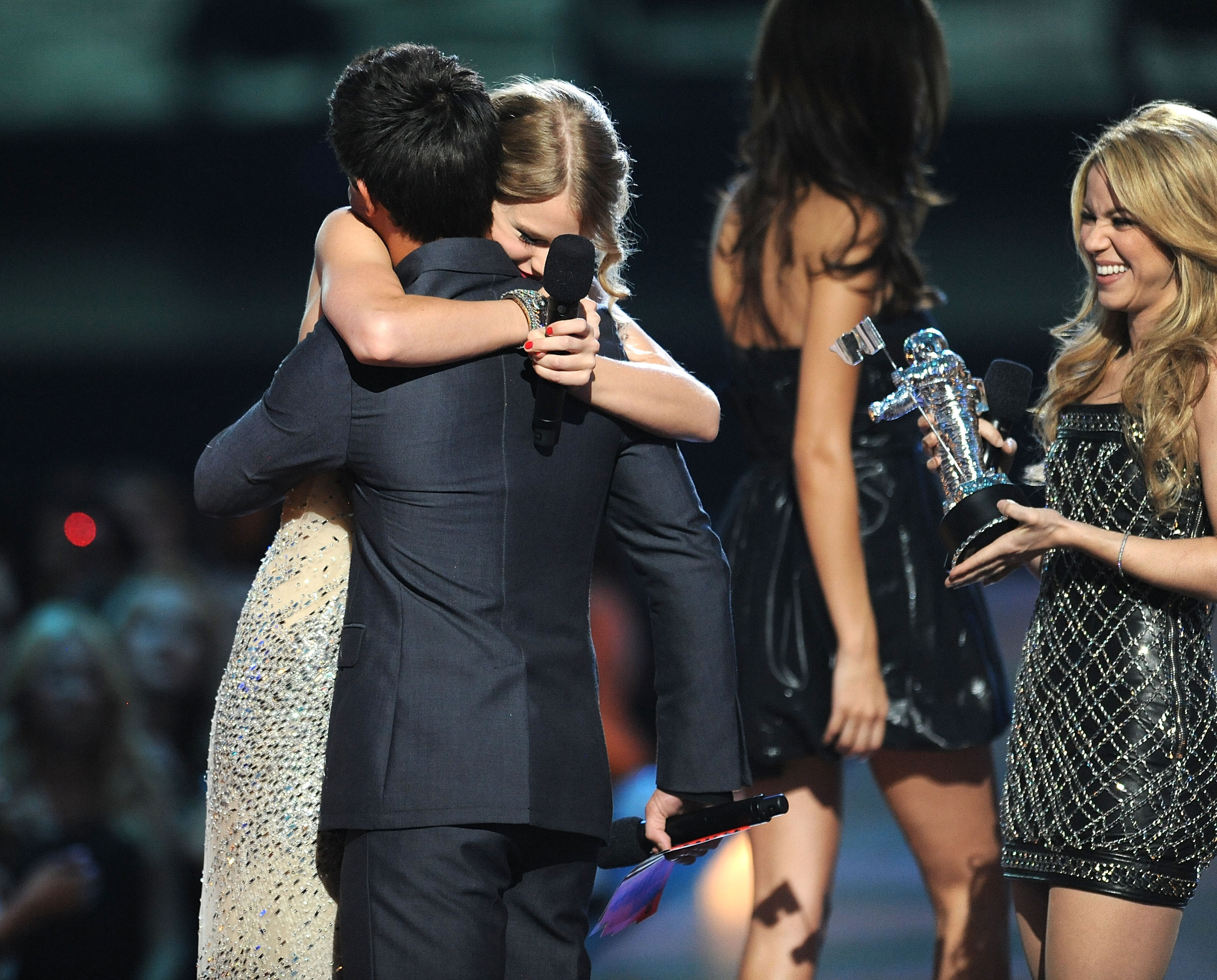 The actor was the one to present the award to Taylor that night and admitted that he originally thought that the whole thing was a skit.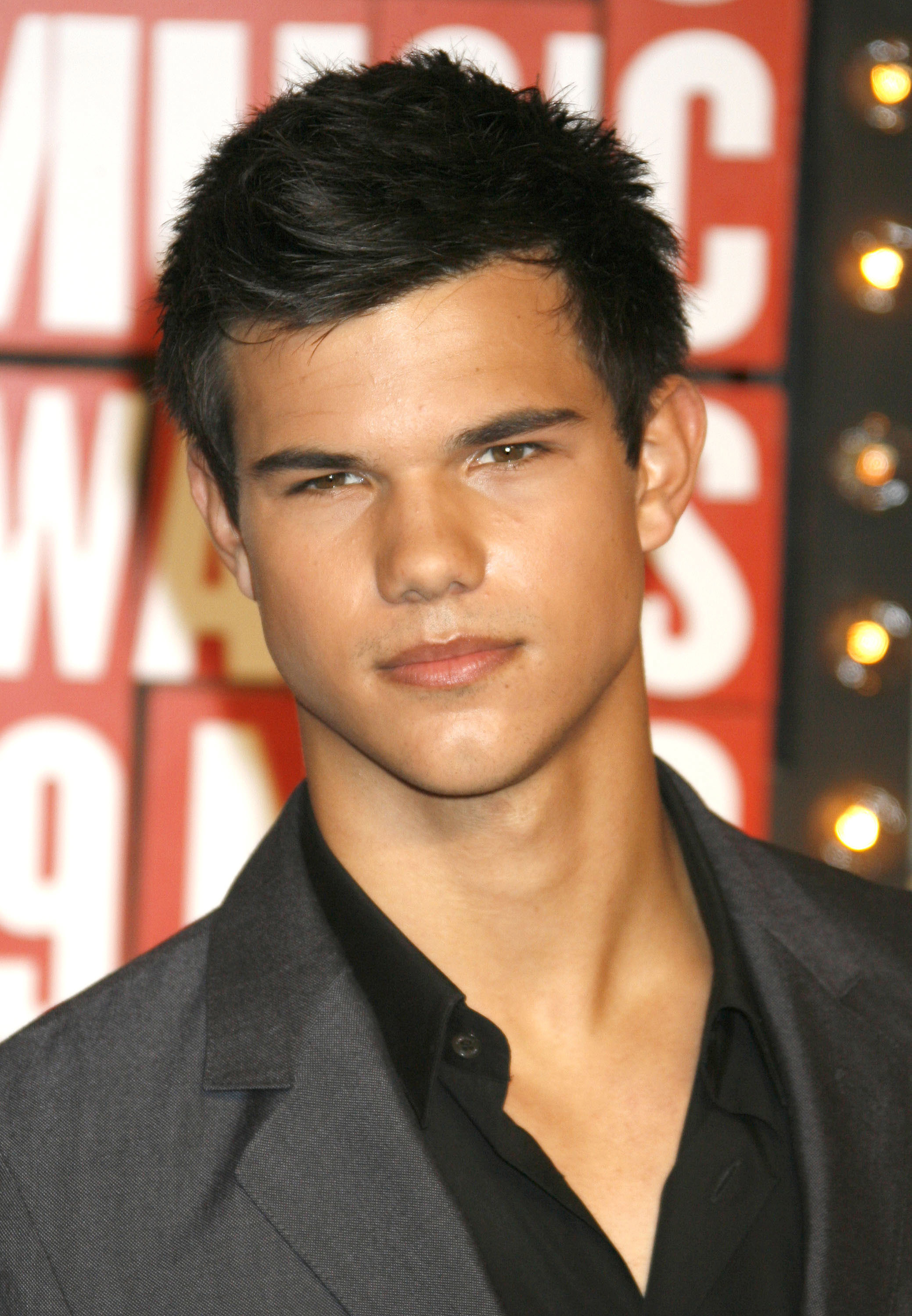 Speaking on his podcast The Squeeze, Taylor Lautner said that if he could relive any moment of his career it'd be the 2009 VMAs so that he could do things differently and stand up for his then-girlfriend.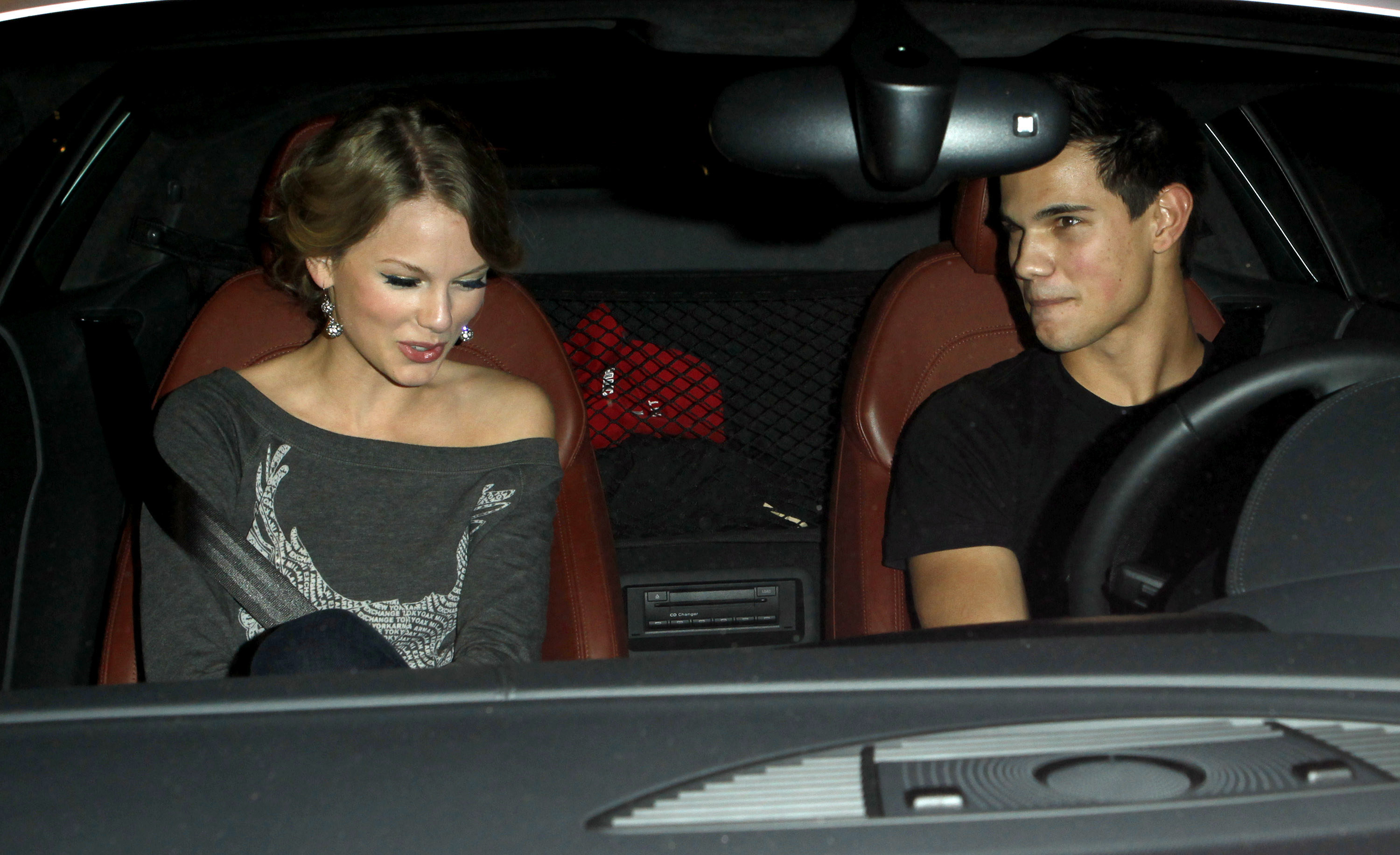 "I presented the award to her, so I gave her the award [and] I took five steps back and was standing five feet behind her," he remembered. "In the middle of giving her thank you speech, Kanye jumps up onto the stage. I can barely hear it. I can't see them. I'm just assuming that this whole thing was a practiced and rehearsed skit because why else would Kanye West be jumping up on the stage, interrupting Taylor Swift? It just didn't make sense."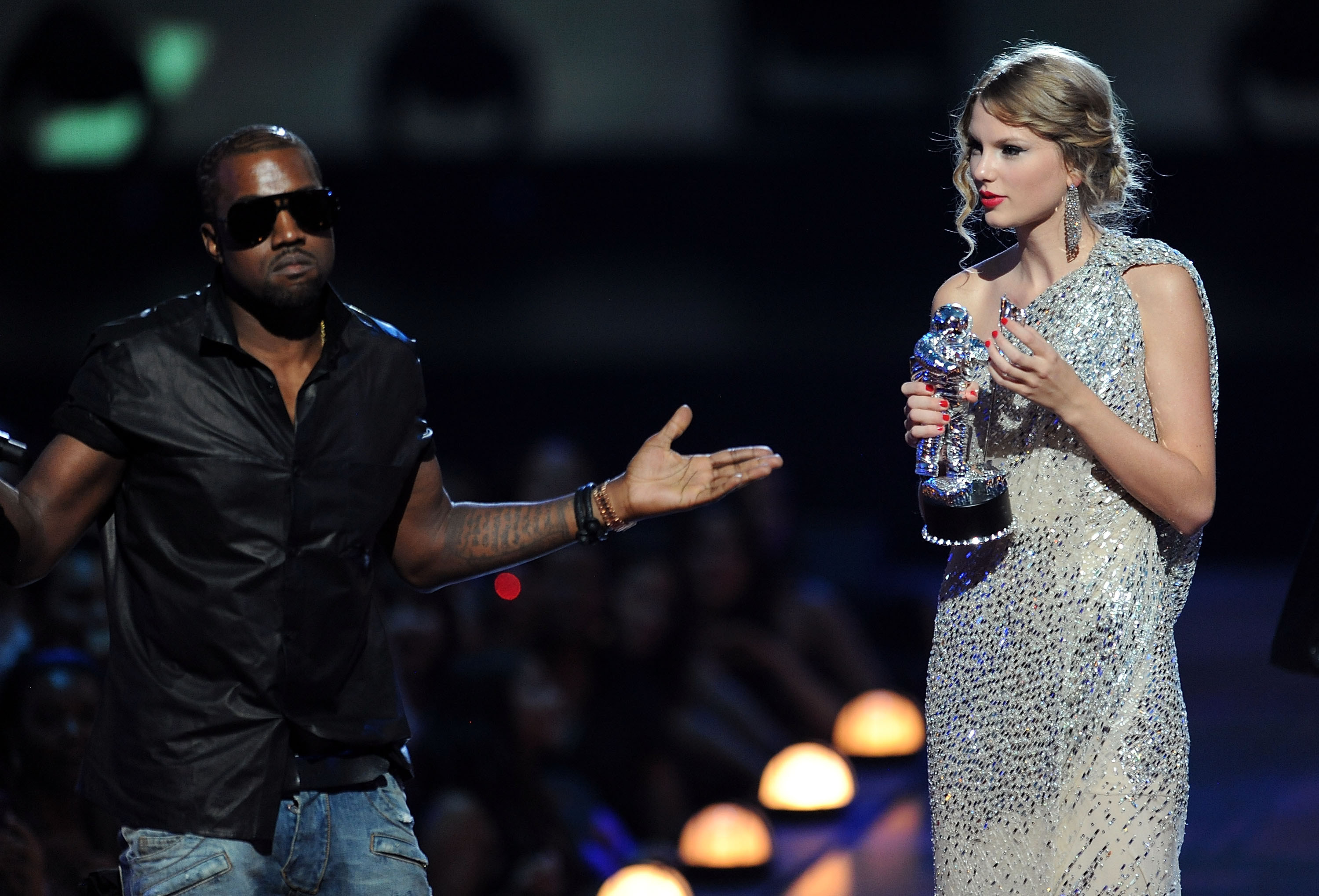 "He jumped off, she finished [and] the second she turned back around and I saw her face for the first time, I was like, 'Oh. No, that wasn't good. Probably should've said something,'" Taylor added.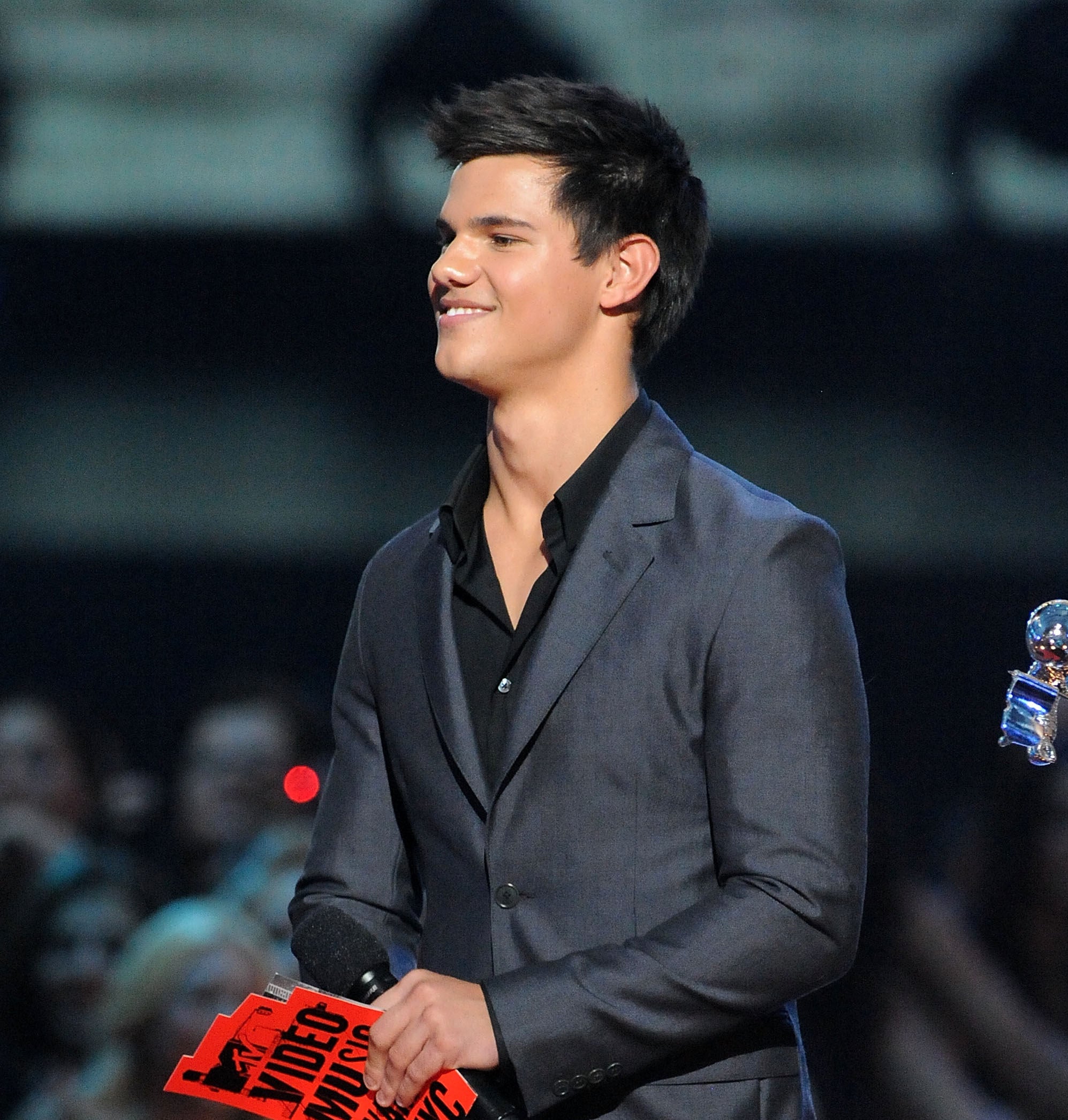 Ye was reportedly escorted out of the building shortly after he stole Taylor's moment, and both she and Beyoncé cried backstage following the incident.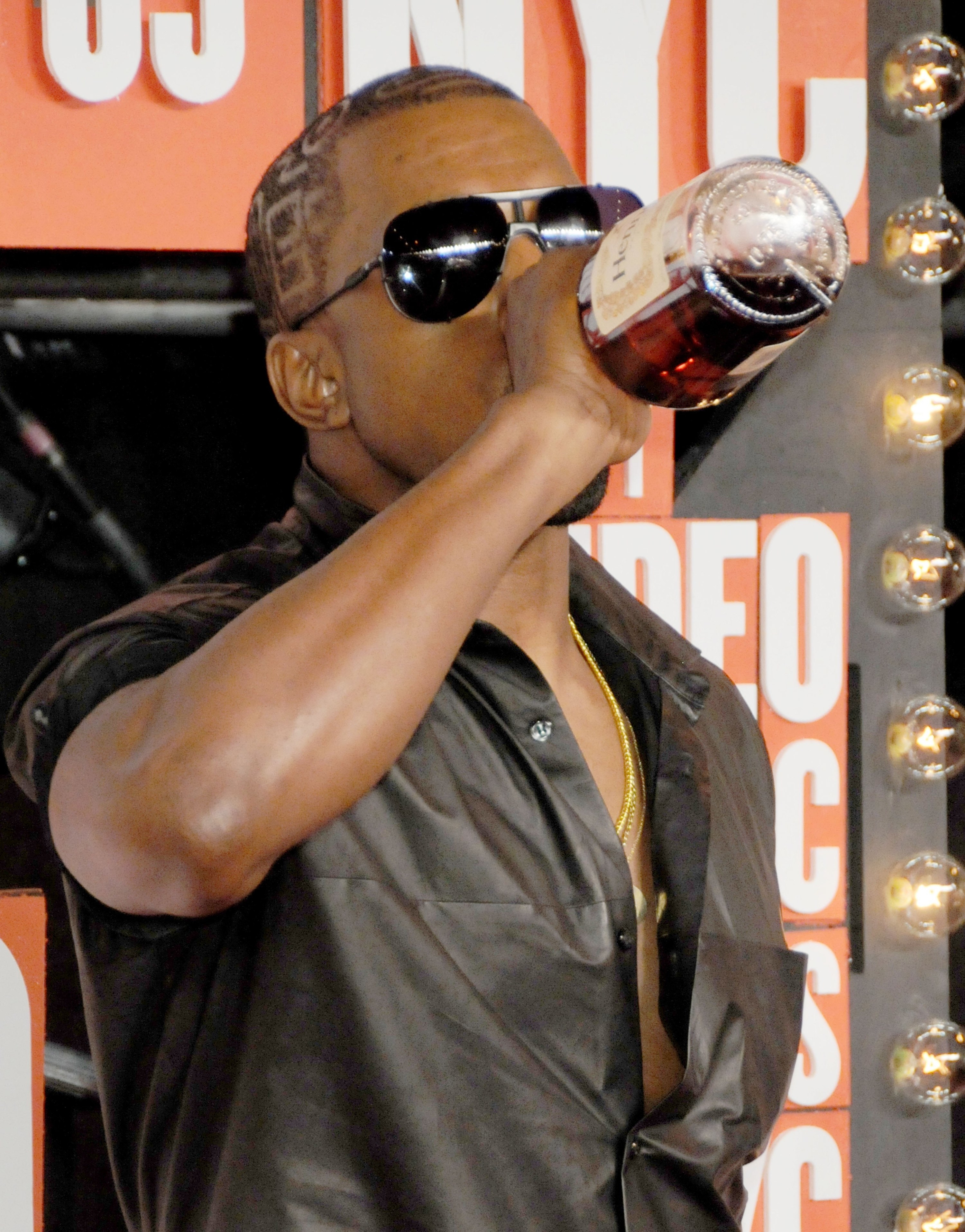 Beyoncé ended up winning the Video of the Year award at the end of the show, and at this point, she invited Taylor onstage so that she could finish her earlier speech.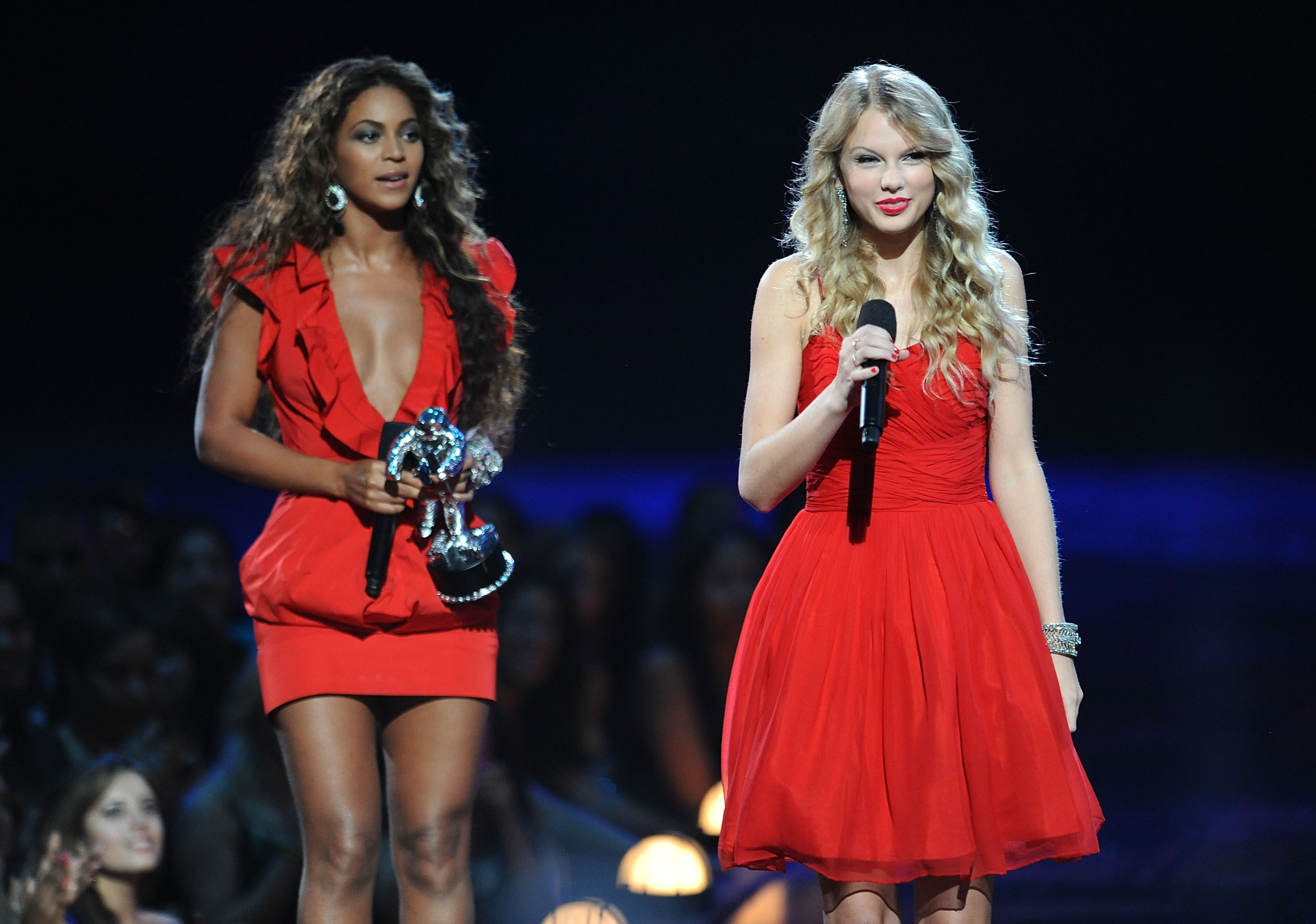 Meanwhile, neither Beyoncé nor Harry have publicly referenced what happened during his win at yesterday's Grammys.