Born and raised in the United Kingdom, Harry spent much of his childhood in the small village of Holmes Chapel in Cheshire, England.
At the age of 16, the aspiring singer took off to the Manchester auditions for the British version of The X Factor — a decision that changed the entire trajectory of his life.
Led by Nicole Scherzinger, the show's judges ended up choosing Harry as one-fifth of a newly formed boy band alongside Doncaster's Louis Tomlinson, Bradford's Zayn Malik, Wolverhampton's Liam Payne, and Niall Horan, who is from Ireland.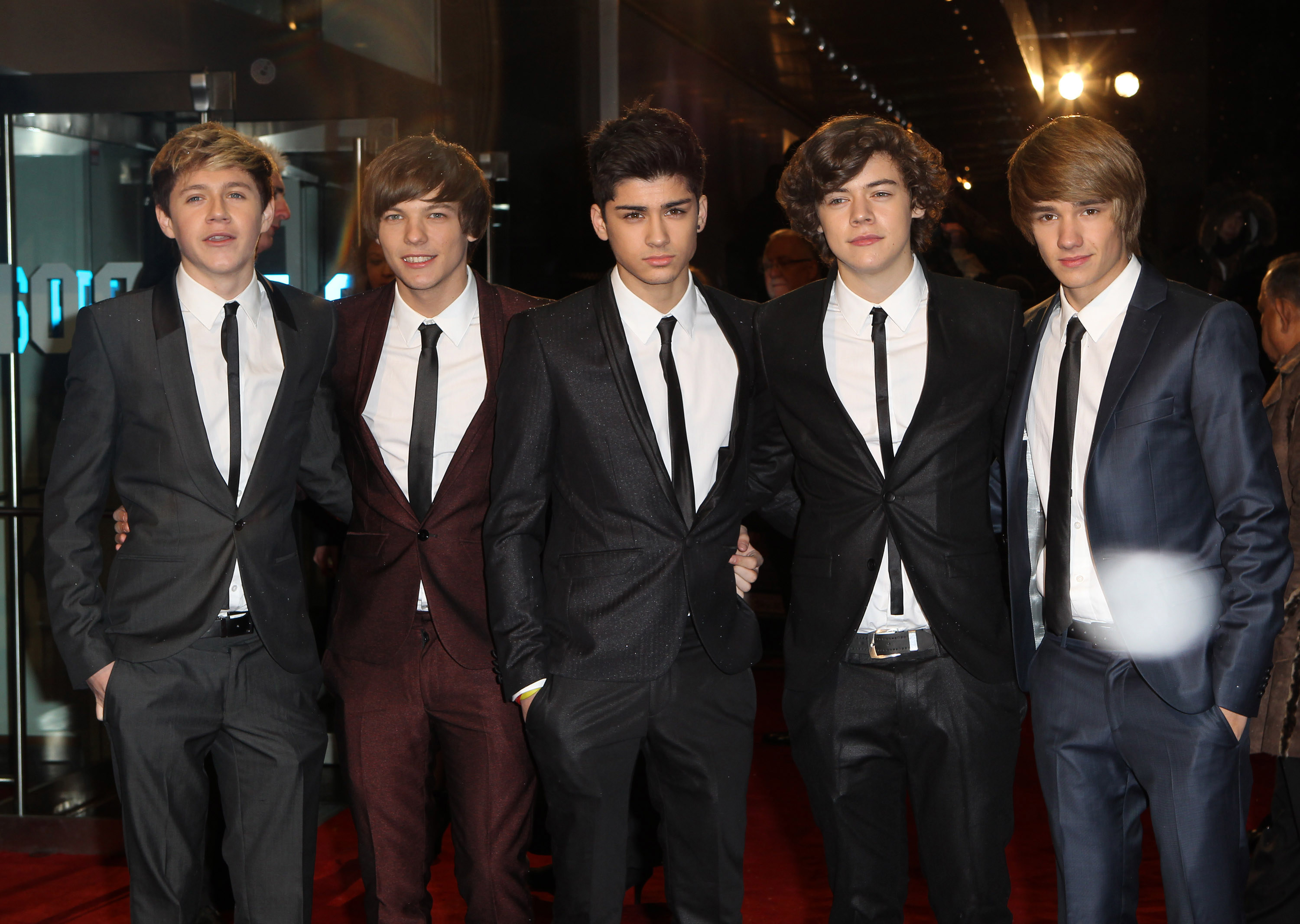 Together, the five teens formed a group that you just might have heard of: One Direction. And before long, they were in central London for the X Factor's live shows.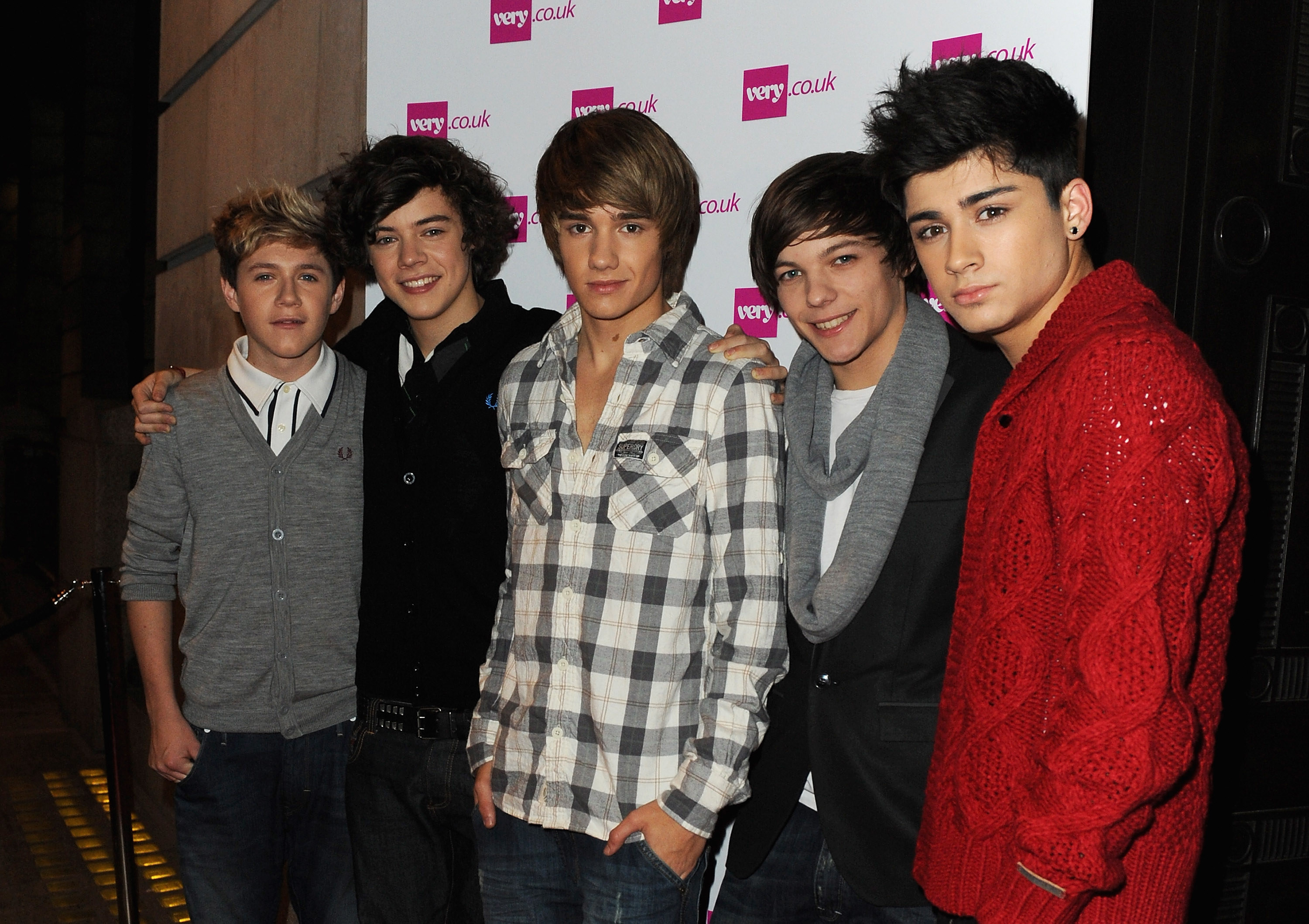 Ultimately, the band finished the series in third place, but that didn't stop them from enjoying astronomical success across the globe.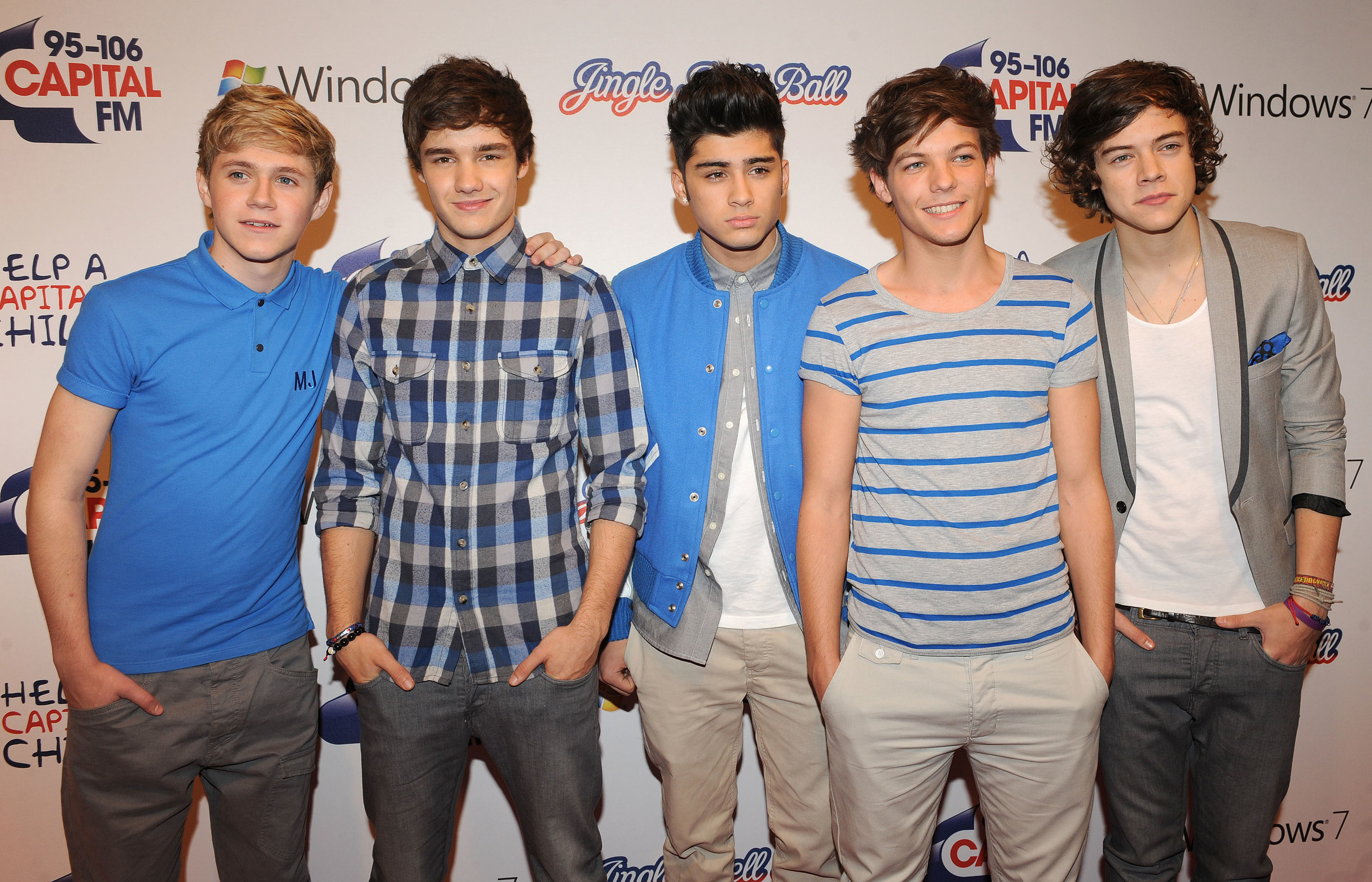 Following the show, One Direction embarked on the X Factor's tour across the country, and when they released their debut single in September 2011, it immediately topped the British charts.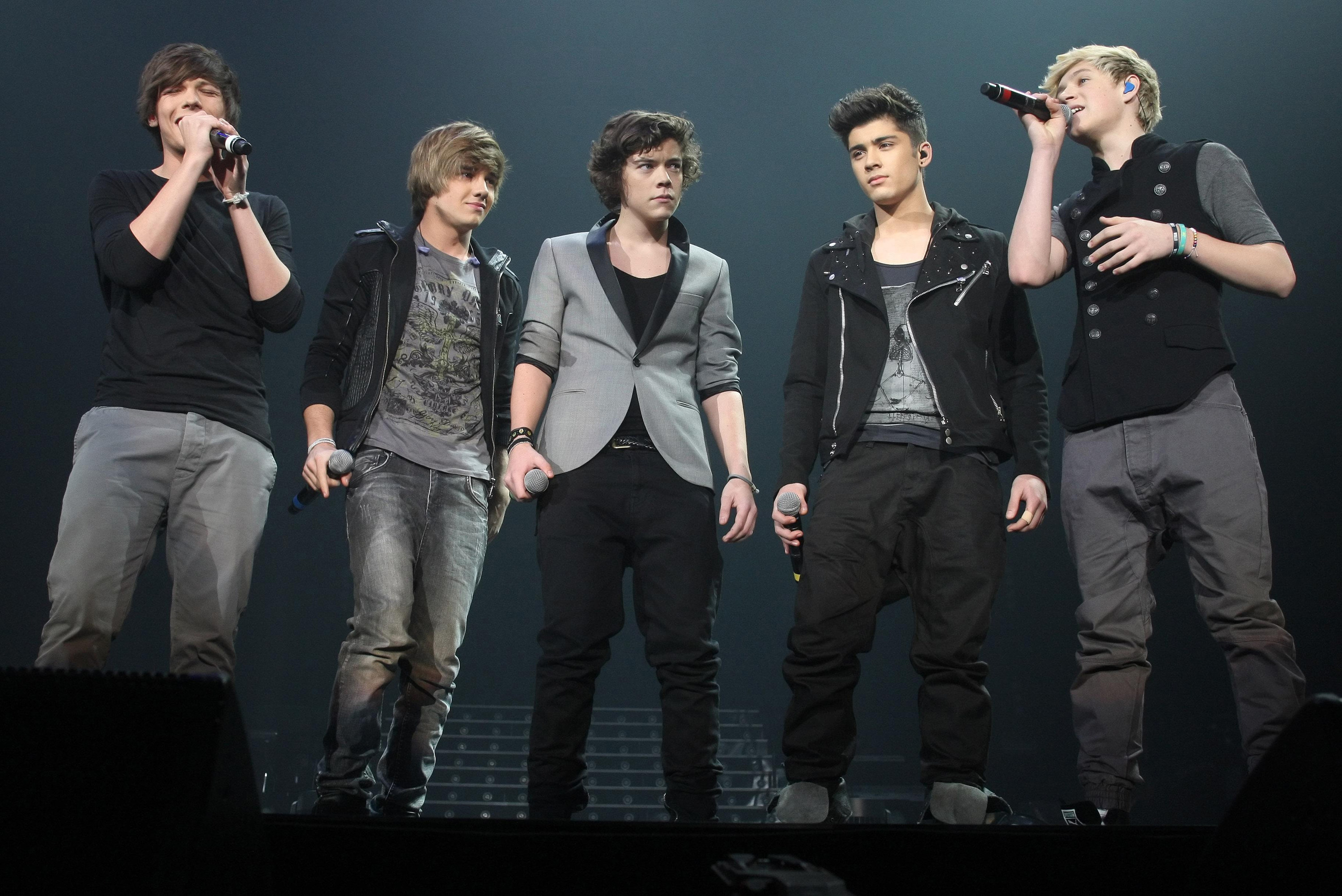 As a result of the group's commercial success in their home country, as well as their growing social media popularity, One Direction were quickly snapped up by a record label in America, and they arrived in the States as an opening act for Big Time Rush in 2012.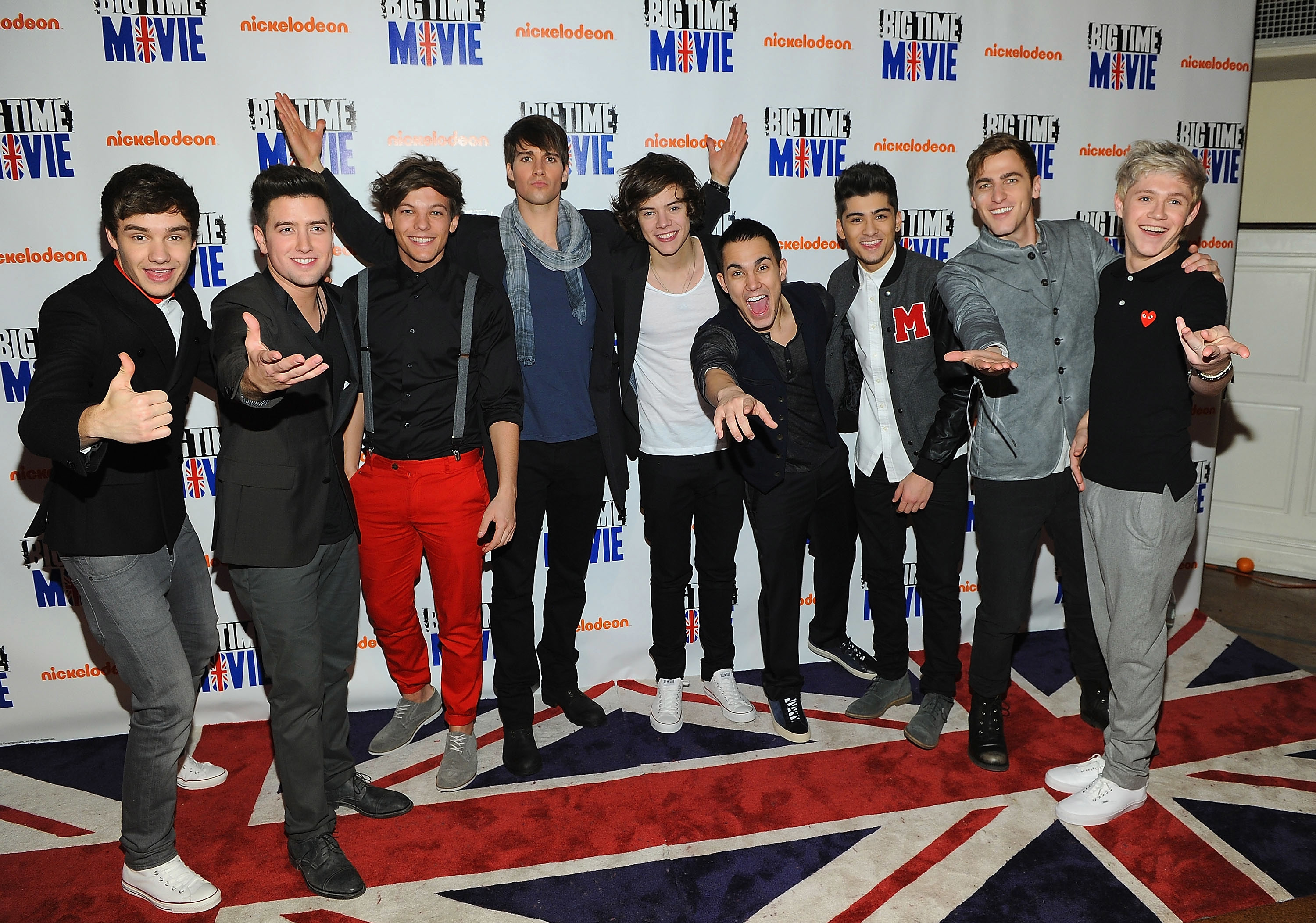 The rest, as they say, is history, with One Direction dominating the international music scene until their hiatus in January 2016.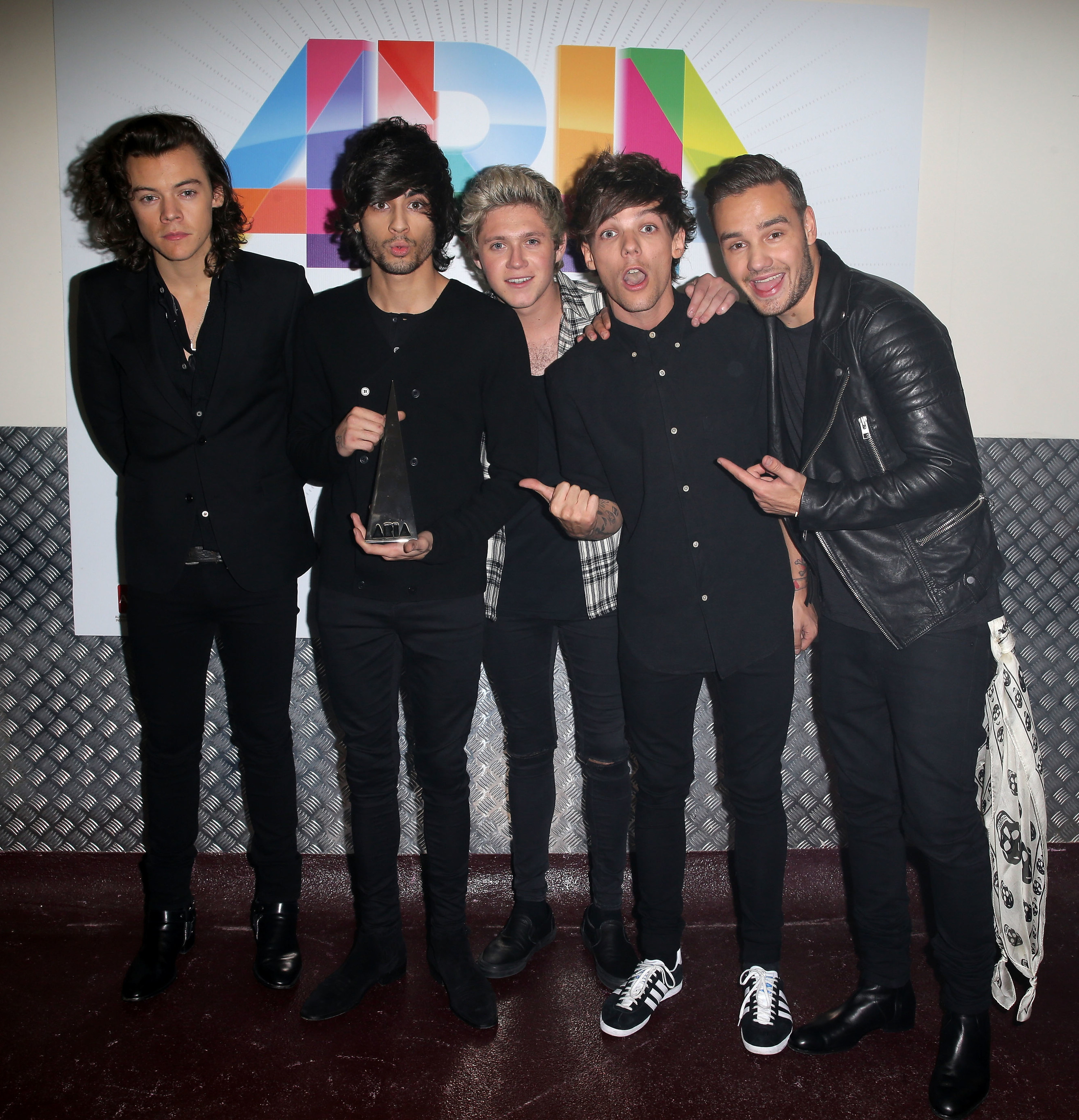 All five members pursued solo careers after the hiatus was announced, but only one reached the level of mainstream global success that the band enjoyed in their heyday.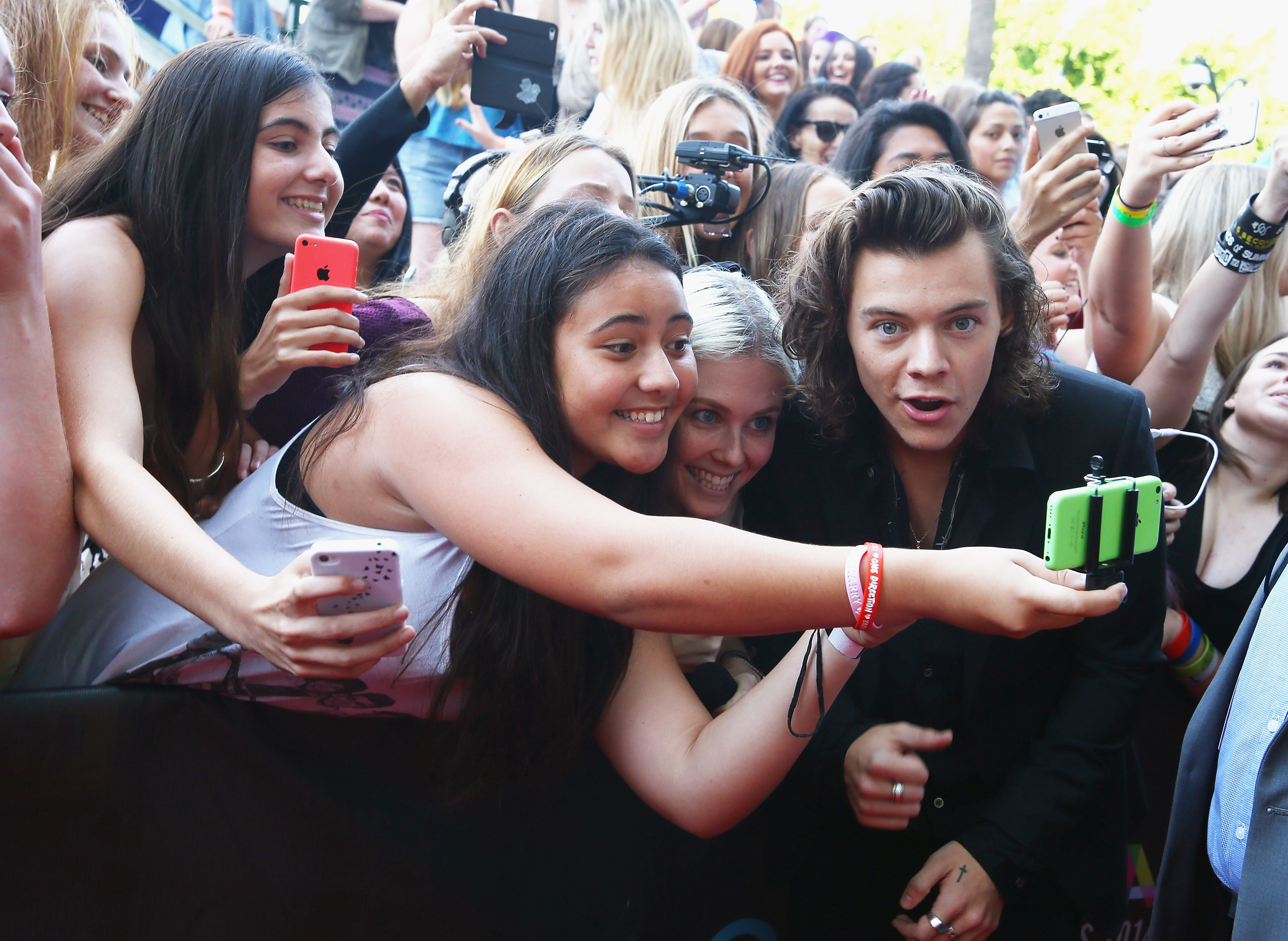 Although Louis, Zayn, Niall, and Liam have all achieved significant chart success on their own, Harry is the one who has firmly established himself in the industry, as well as branching out into acting.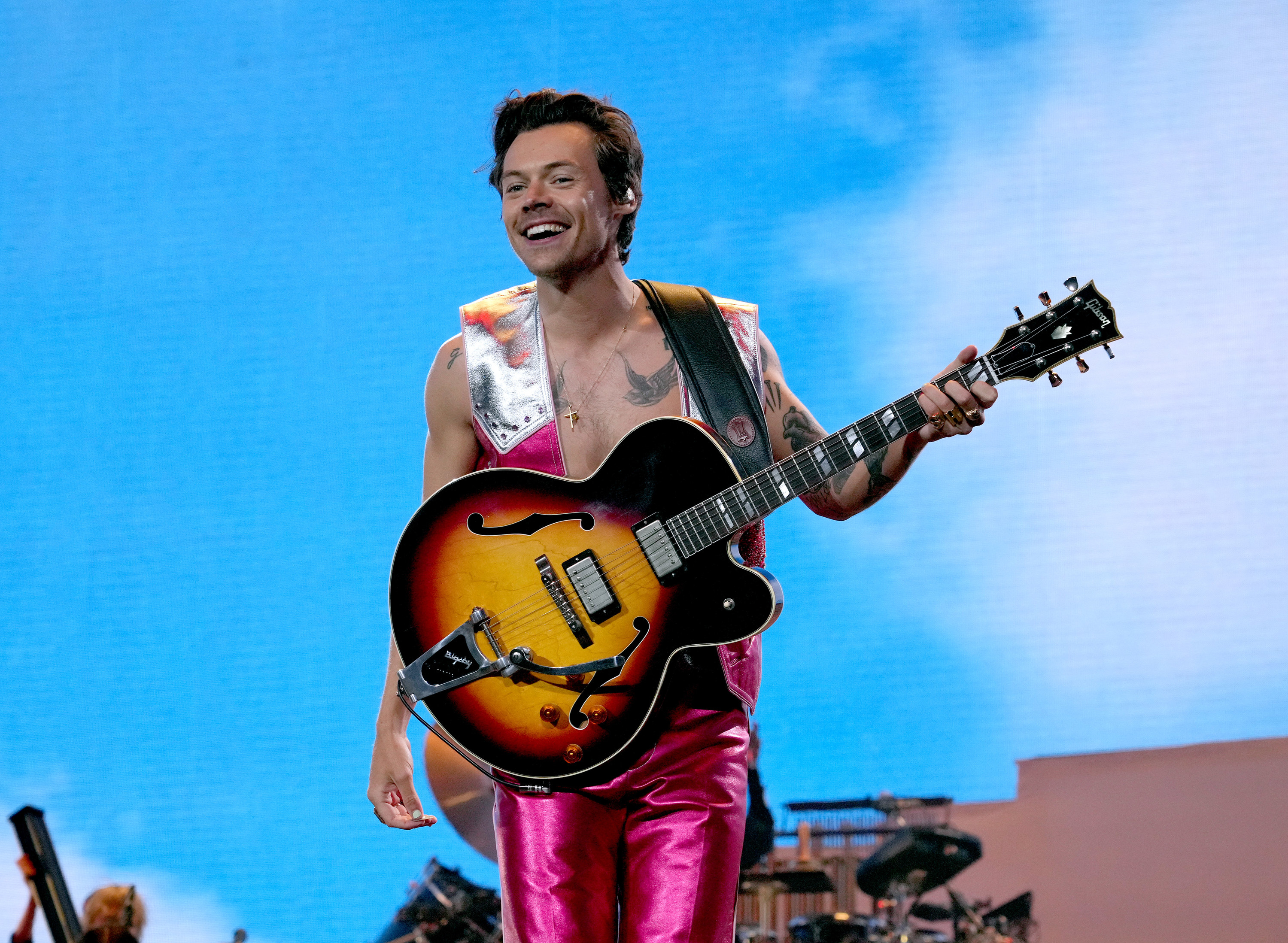 All three of his solo albums have been released to critical acclaim, and in the years since One Direction's hiatus, Harry has earned two Brit Awards, a Grammy Award, an Ivor Novello Award, and an American Music Award for his solo work.
Currently, Harry is in the latter half of a 167-date, 7-leg tour, which started in 2021 and won't end until July 2023.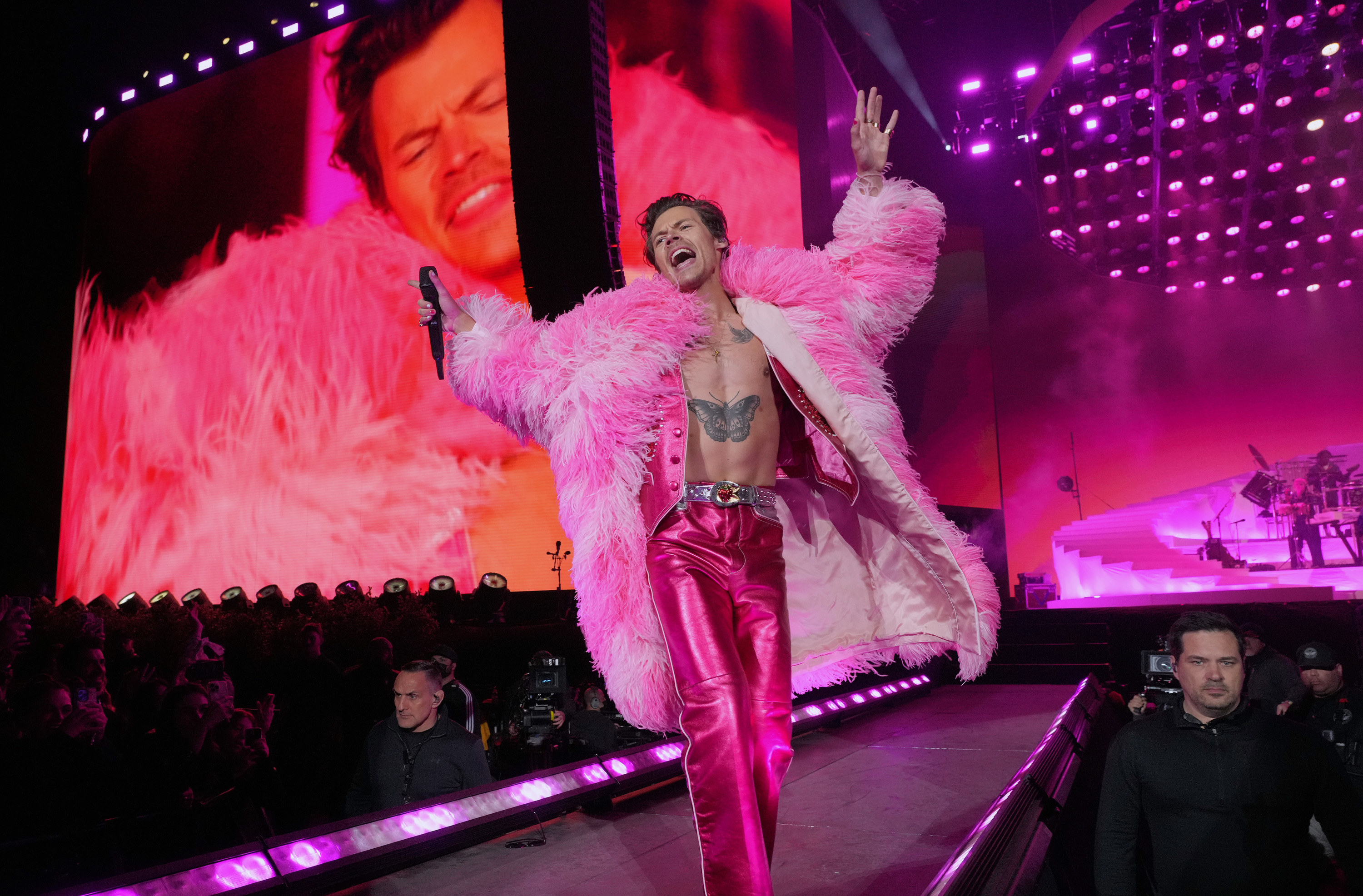 Called Love On Tour, the show is in support of his second and third studio albums and includes performances of some of his best-loved songs, including his 2022 hit "As It Was."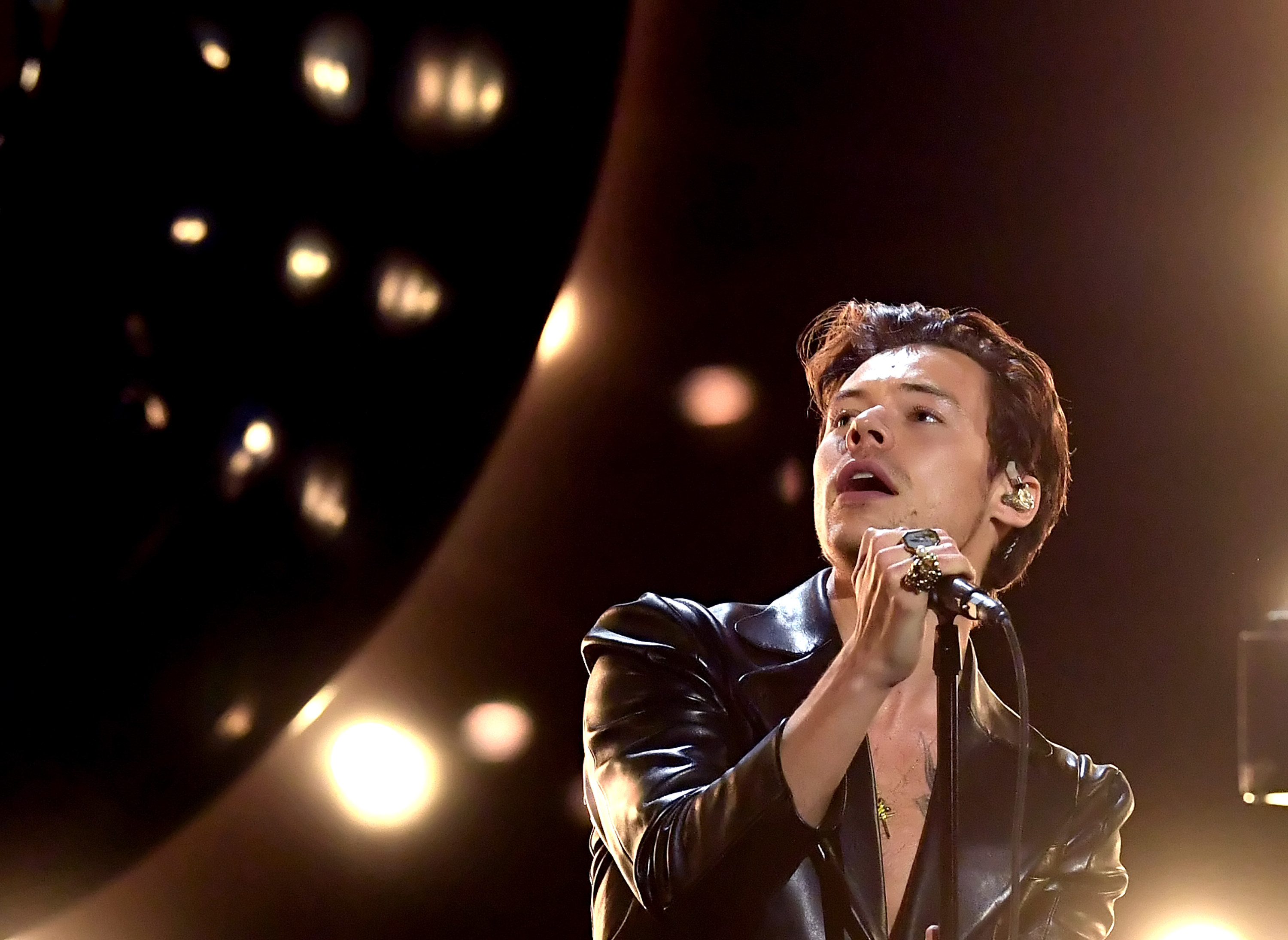 But this track has proven to be divisive amid Harry's fans thanks to its lyrics: "Leave America, two kids follow her."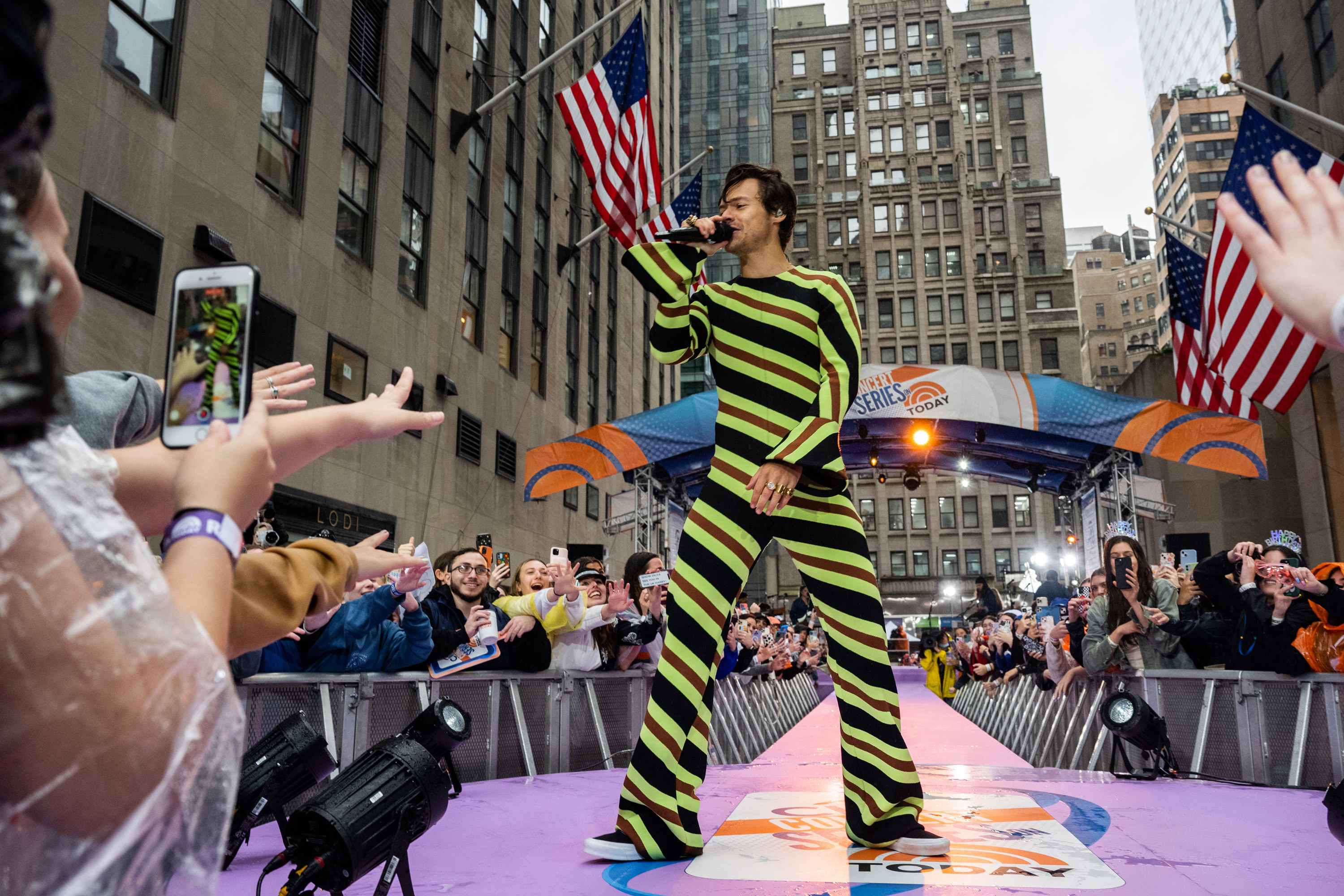 Following its release last year, British fans used "As It Was" as a way to send a message to Harry during his performances on home soil after they got fed up with the amount of time that he spends in the US.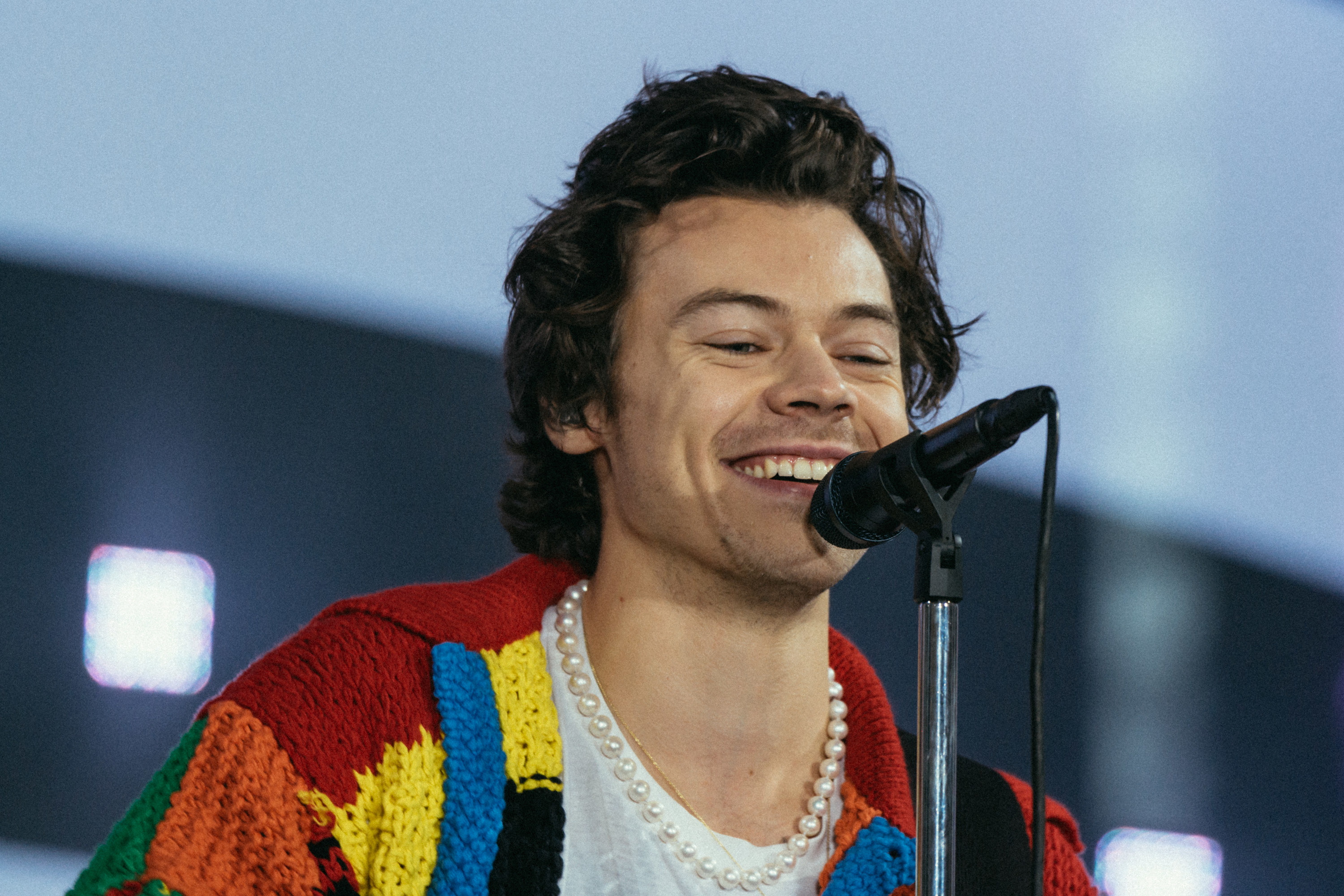 In dozens of videos from his UK shows, fans can be heard pointedly screaming "leave America" and being noticeably quieter for the lyrics on either side to further drive home their point.
It didn't take long for Harry to catch onto what they were doing, and he appeared to be amused by the trend and was often filmed smiling and laughing during this line. Eventually, he stopped singing "leave America" altogether because he knew that the British fans would only scream over him.
But of course once he resumed the North American leg of his tour it was an entirely different story, and US fans traditionally go silent over the words "leave America."
And Harry decided to involve himself in the divide when he returned to the stage in Los Angeles last week after enjoying a well-earned break over Christmas and New Year.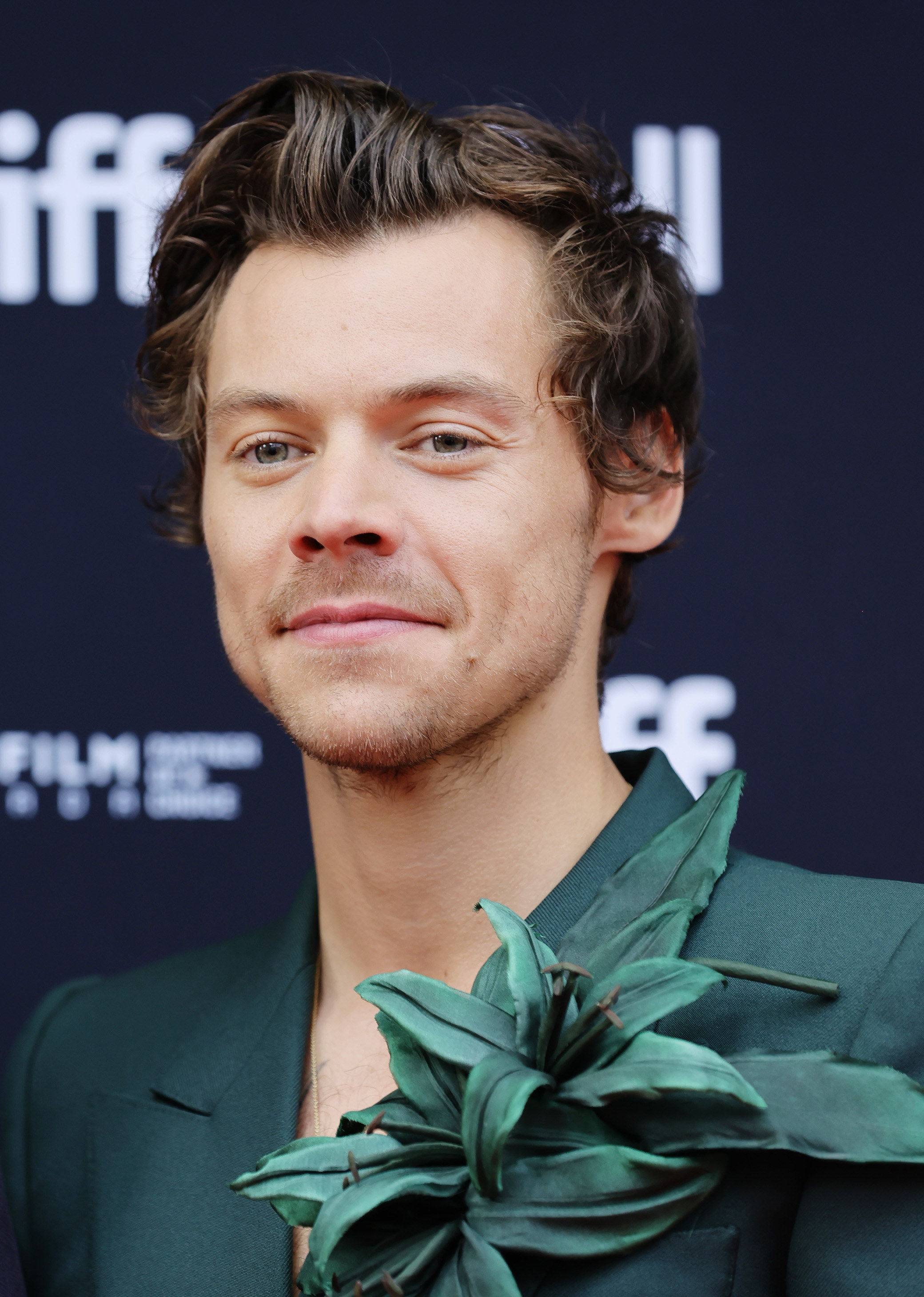 During his second night at the Kia Forum, many fans questioned whether they'd heard him say "I'm staying" during the "leave America" line, but it was heavily debated.
But then on the third night, Harry left no room for question when he changed the lyrics to "never leave America," much to the disappointment of his British fans.
In fact, many took to social media to admit that they felt "betrayed" by this alteration, with fans from other countries also joining the discourse and vowing to "humble" the star at his future shows.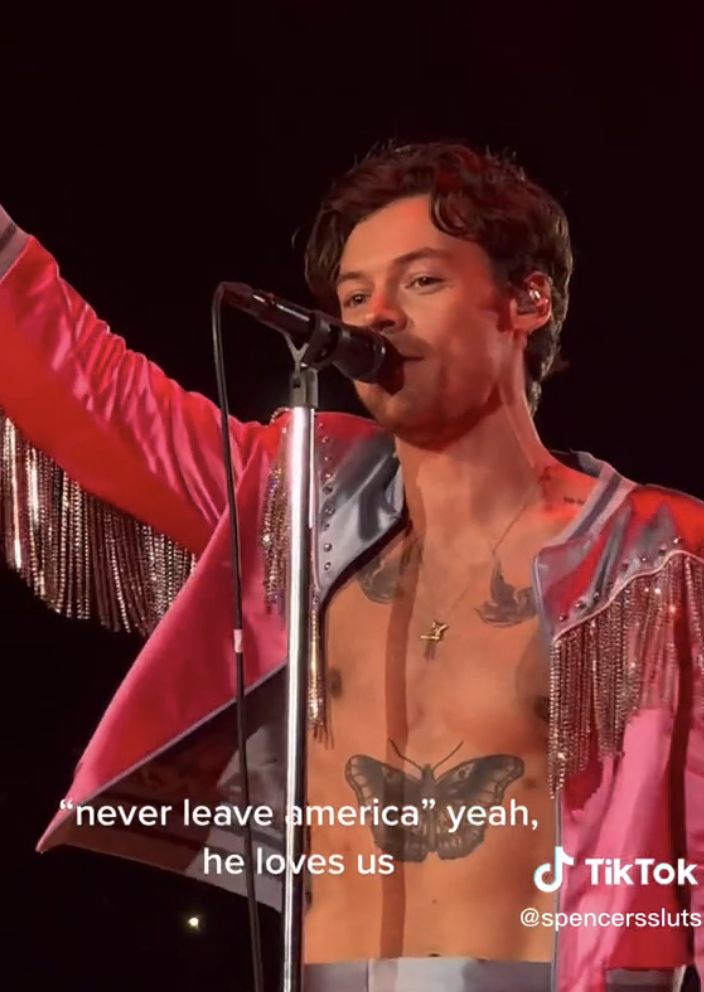 In one TikTok, a fan shared an audio clip of the change and joked: "two wembley hslot tickets for sale on the grounds of betrayal from our own kind."
Someone else posted a video with an anonymous confession that read: "I didn't think Harry could ever give me the ick but last night's 'never leave America' really did it for me."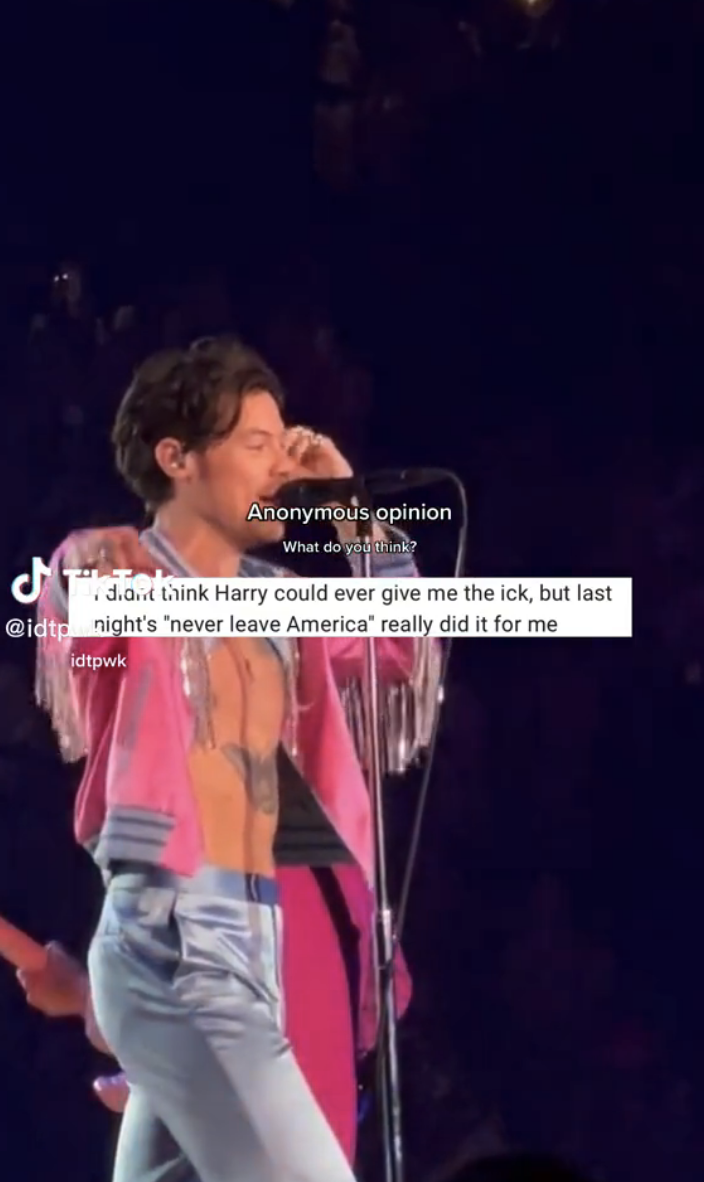 And this was the overwhelming consensus in the post's comment section, with one person writing: "genuinely so salty at him over this."

Another agreed: "im neither british nor a huge fan but i feel completely betrayed for some reason." Someone else wrote: "gonna say it, this whole uk vs america thing is starting to make me like him less👍🏻"


"I feel completely betrayed," one more person added. Another claimed: "he forgets he actually british and not american."


"He's just dissed every other country with one word 😩😂" one more summarized.

And before you knew it, the fans were plotting how to get their own back, with many referencing the famous One Direction song "Don't Forget Where You Belong" as they accused Harry of forgetting his roots.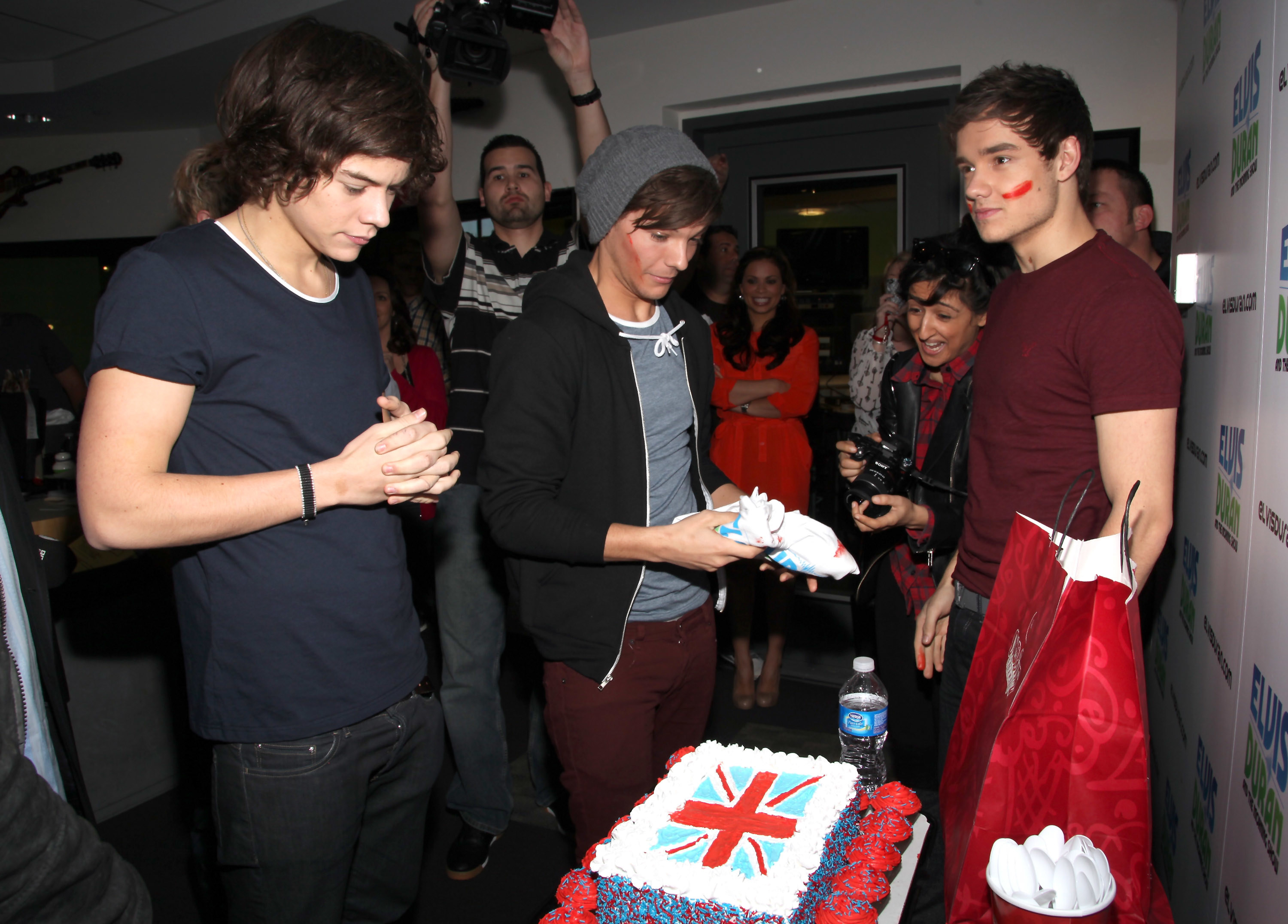 "we should just not sing during as it was and hold up or country flags 💀" one fan commented. Someone else added: "Sing don't forget where you belong in his UK concert 😏 HUMBLE HIM."


"dont forgot where you belonggg🎶🎶🎶" a simple second reference to the song read, while another fan warned: "DONT FORGET WHERE YOU BELONG HARRY."


But not everybody was convinced that Harry's lyric change was intended to be shade toward other countries, with some saying that they interpreted it to be a reference to how long he has spent in America as part of the tour.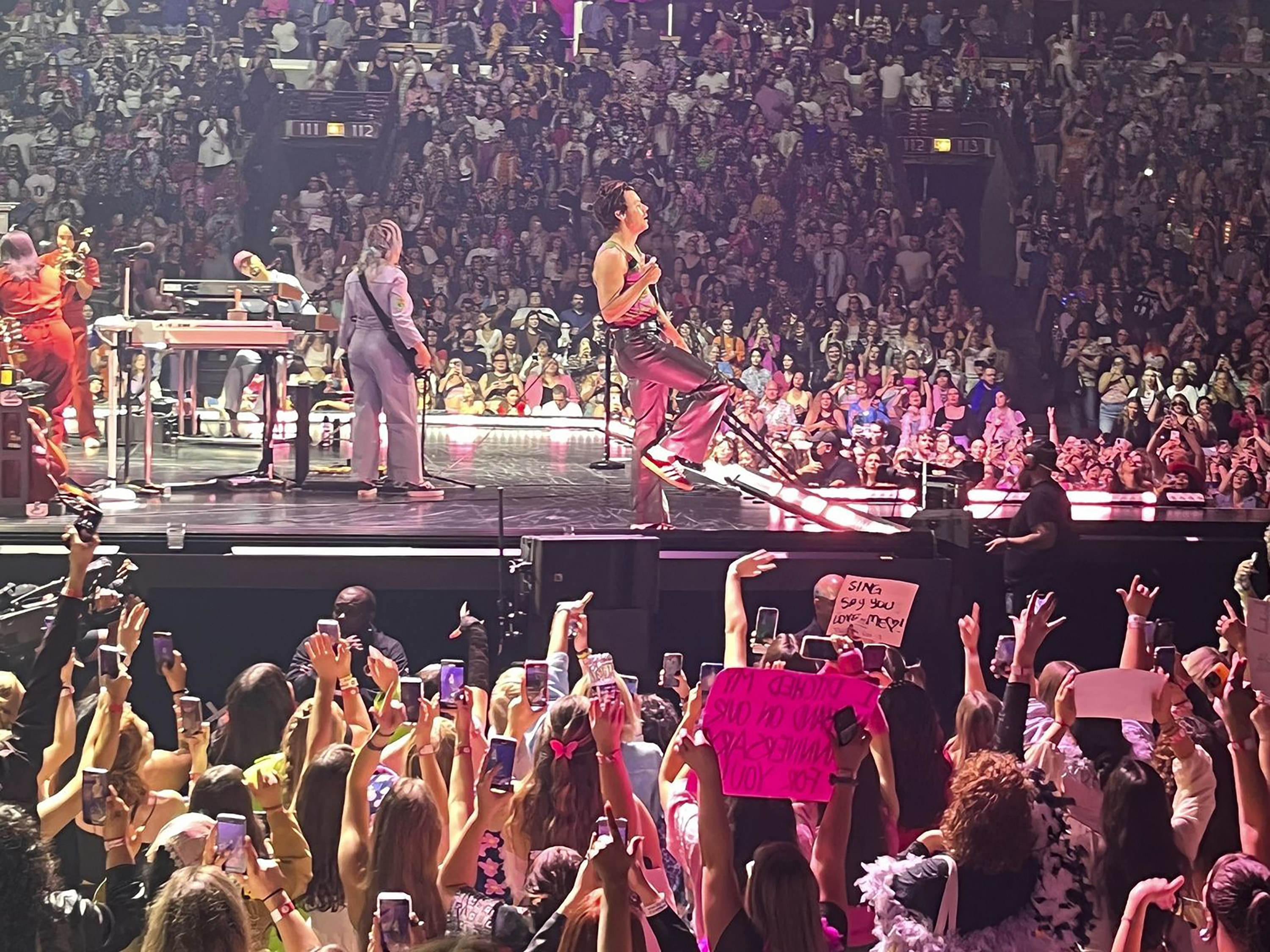 "Feels like he said it as a joke bc he has been there so long so it feels like he is never leaving so he is joking about it," a fan theorized. Another agreed: "as someone from America: it did low key read as a cry for help 💀"


On a similar note, Harry could have been alluding to recent reports that he is being poached for a Las Vegas residency at the city's newest venue, the MSG Sphere.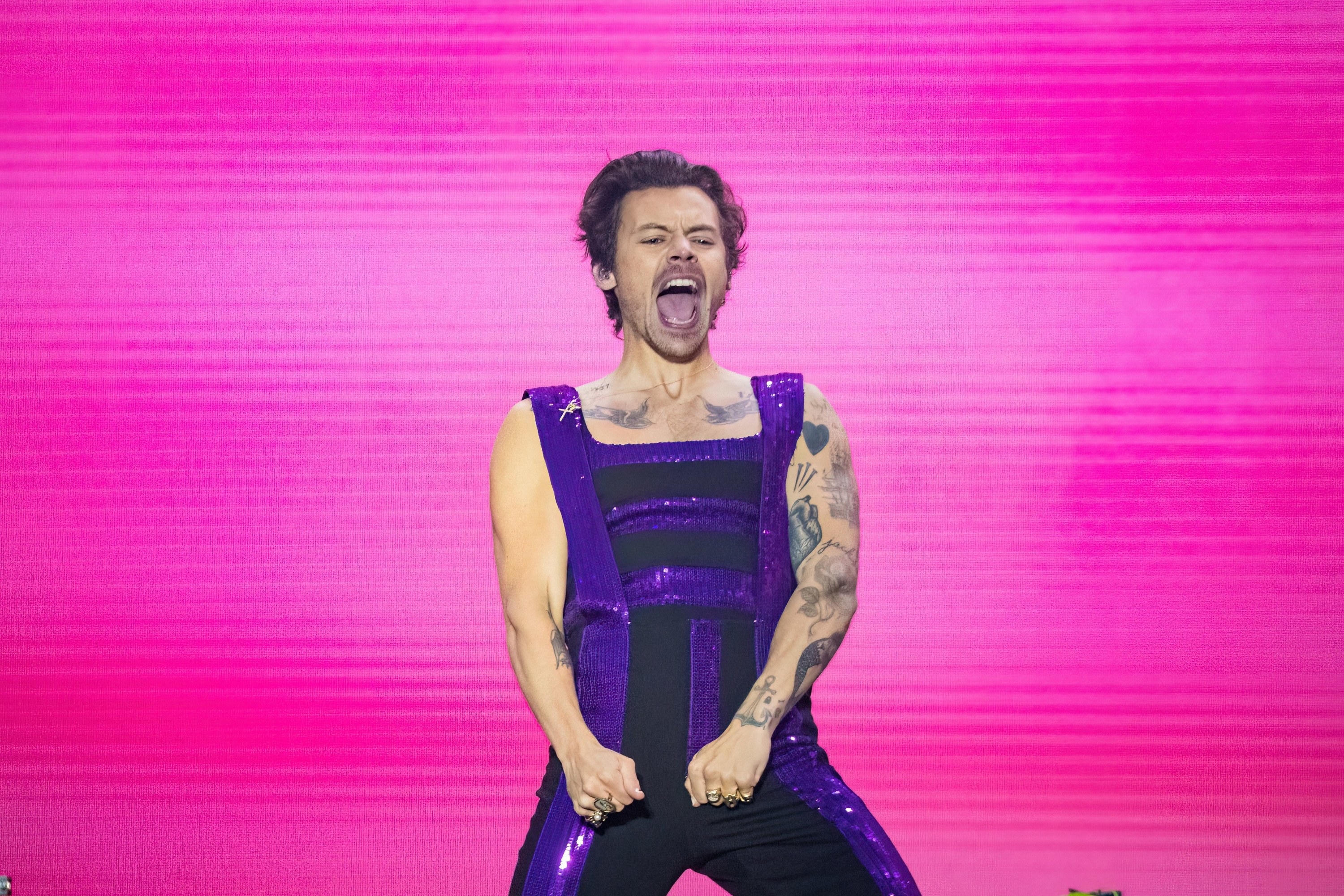 And if that is the case, maybe he really will never leave America.