By this point, pretty much everybody is aware that Justin Bieber married Stephen Baldwin's daughter, Hailey Bieber, following the breakdown of his seven-year on-again, off-again romance with Selena Gomez.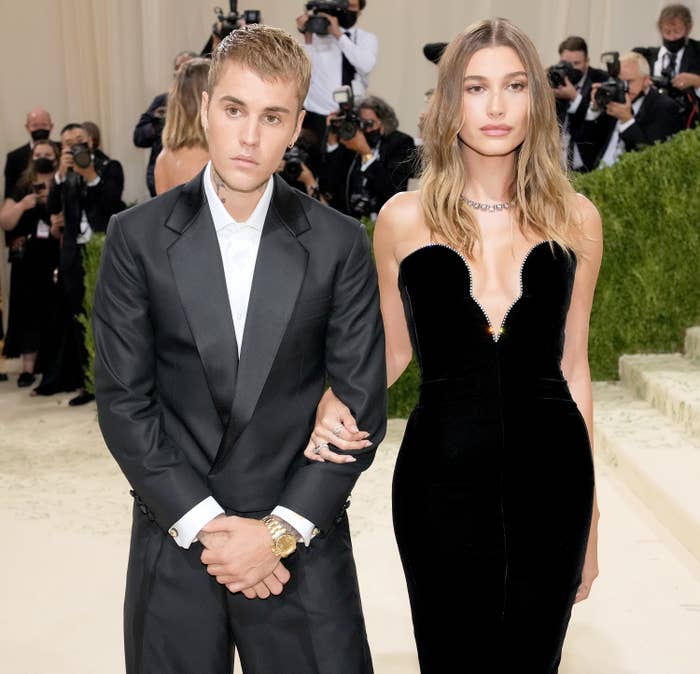 But one part of his dating history that has faded into the background in recent years is Justin's close relationship with Hailey's best friend, Kendall Jenner.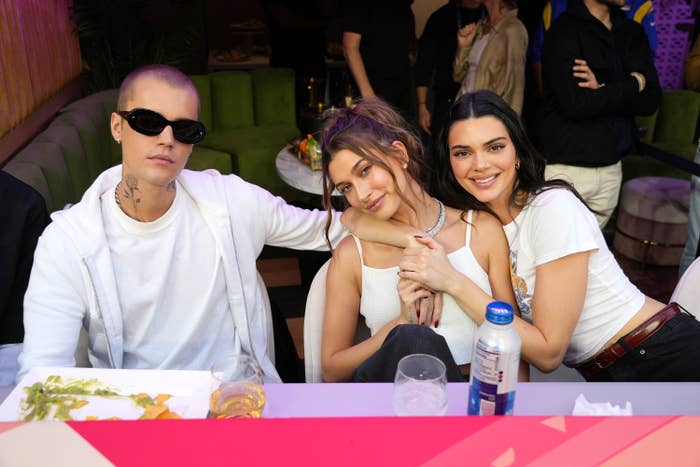 The pair were at the center of dating rumors throughout 2014 and 2015, when they posed together for a sexy Vogue photo shoot and were spotted enjoying private dinners with one another.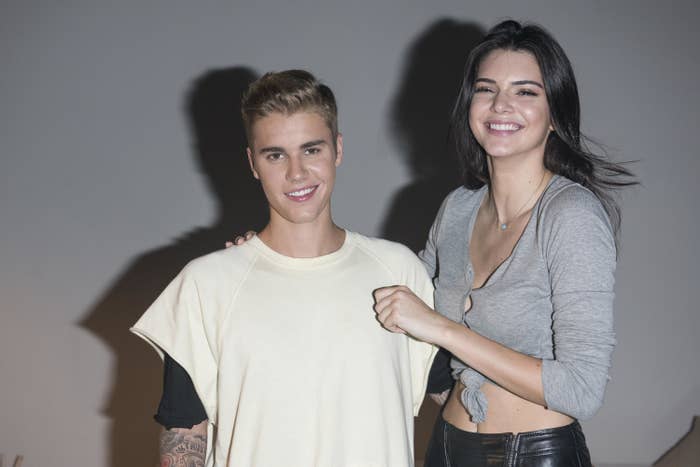 Kendall consistently denied that she and Justin were together, telling Nightline that he is a "longtime friend of our family."
But in November 2015, Justin suggested that he and Kendall had in fact casually dated by telling Billboard that "it was never serious" with her.
Despite this, Justin hasn't appeared to get in the way of Kendall and Hailey's friendship. Hailey married Justin in 2018 after just three months of dating — and six months after his most recent split with Selena.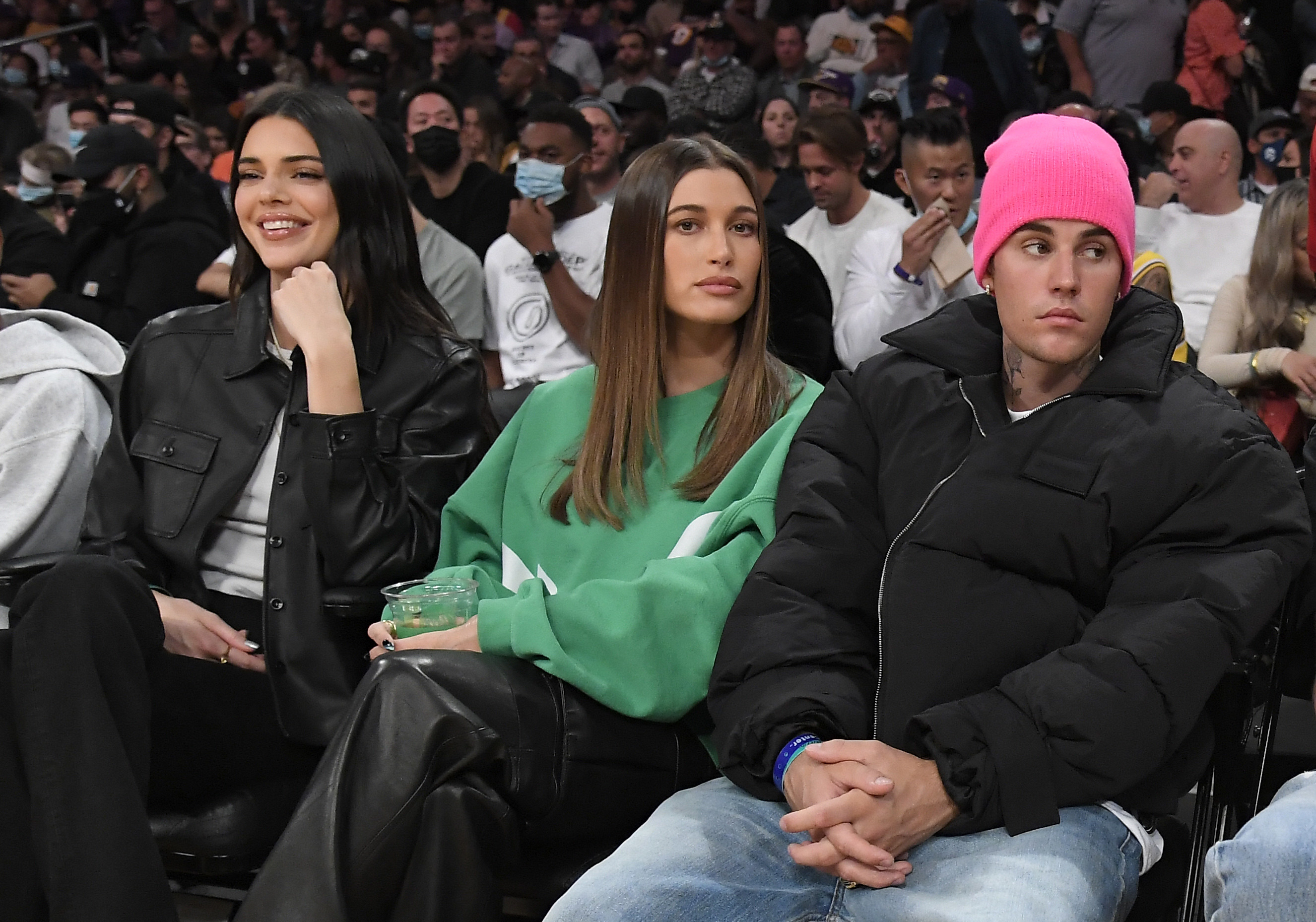 While Hailey maintained a friendship with Kendall amid her marriage to Justin, she and Selena have faced feud speculation ever since.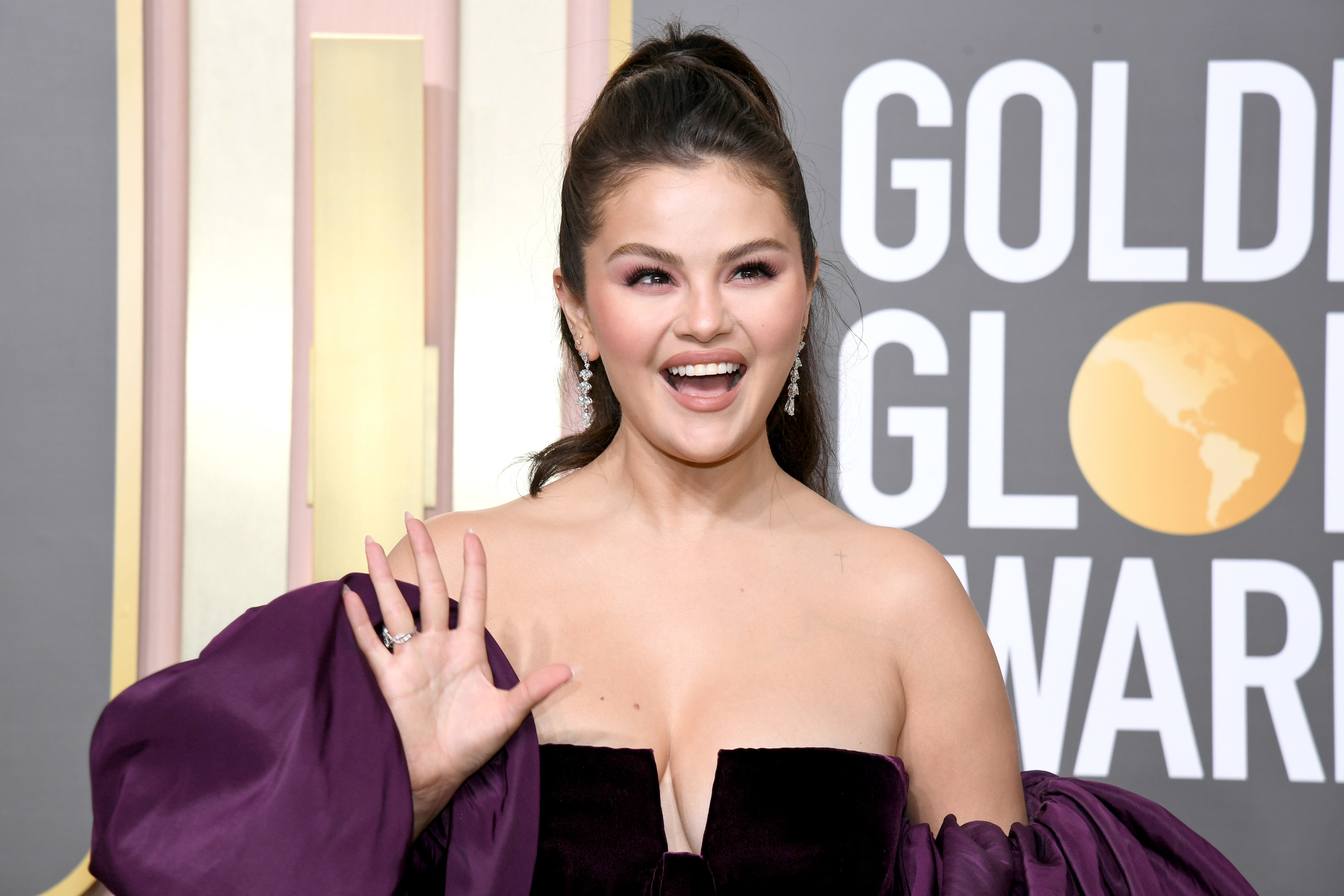 The most recent bout of drama unfolded last week when Hailey and Kendall's sister Kylie Jenner were accused of being "mean girls" by seemingly making fun of Selena online.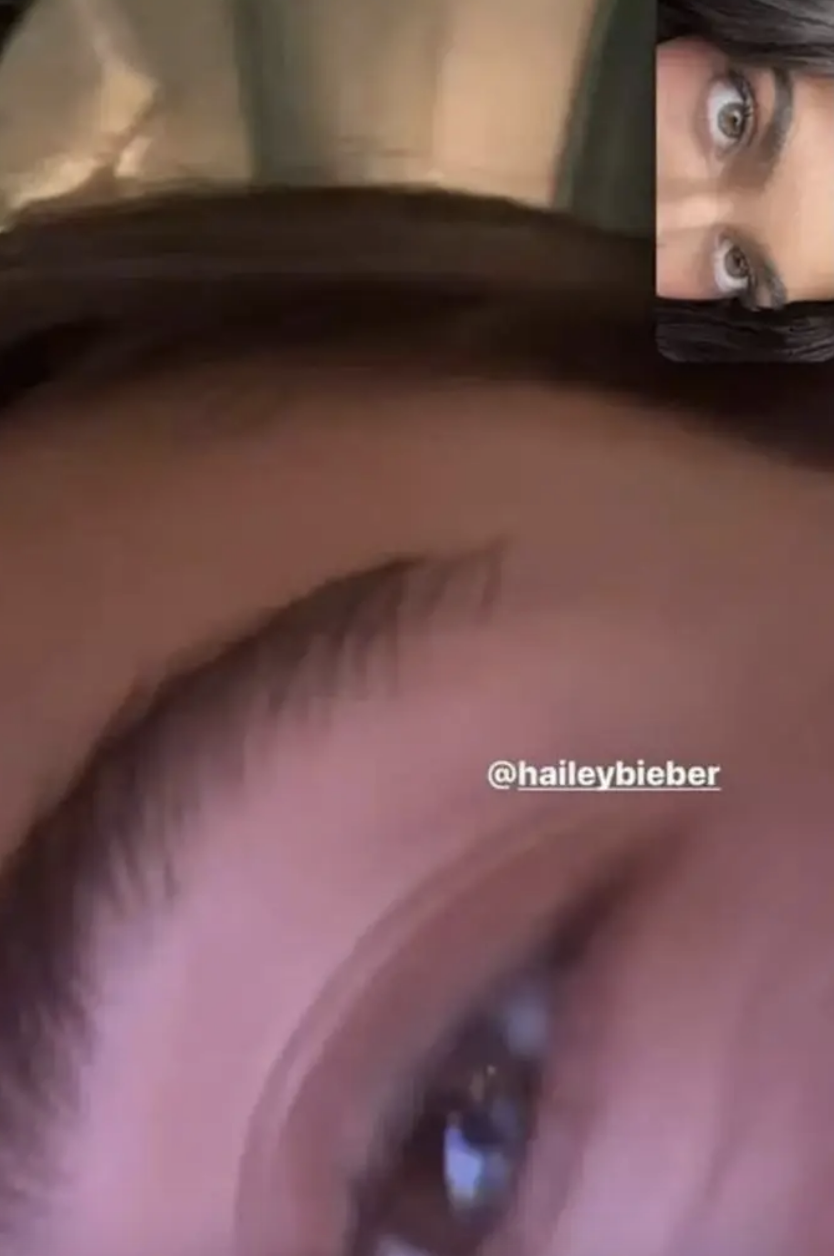 Both Kylie and Selena have commented on the rumors and insisted that there is no bad blood between them. However, Selena ended up taking a break from social media after she was called out for commenting on an old video of Hailey making fun of her friend Taylor Swift, and sent her love to a fan who'd uploaded a TikTok shading Hailey.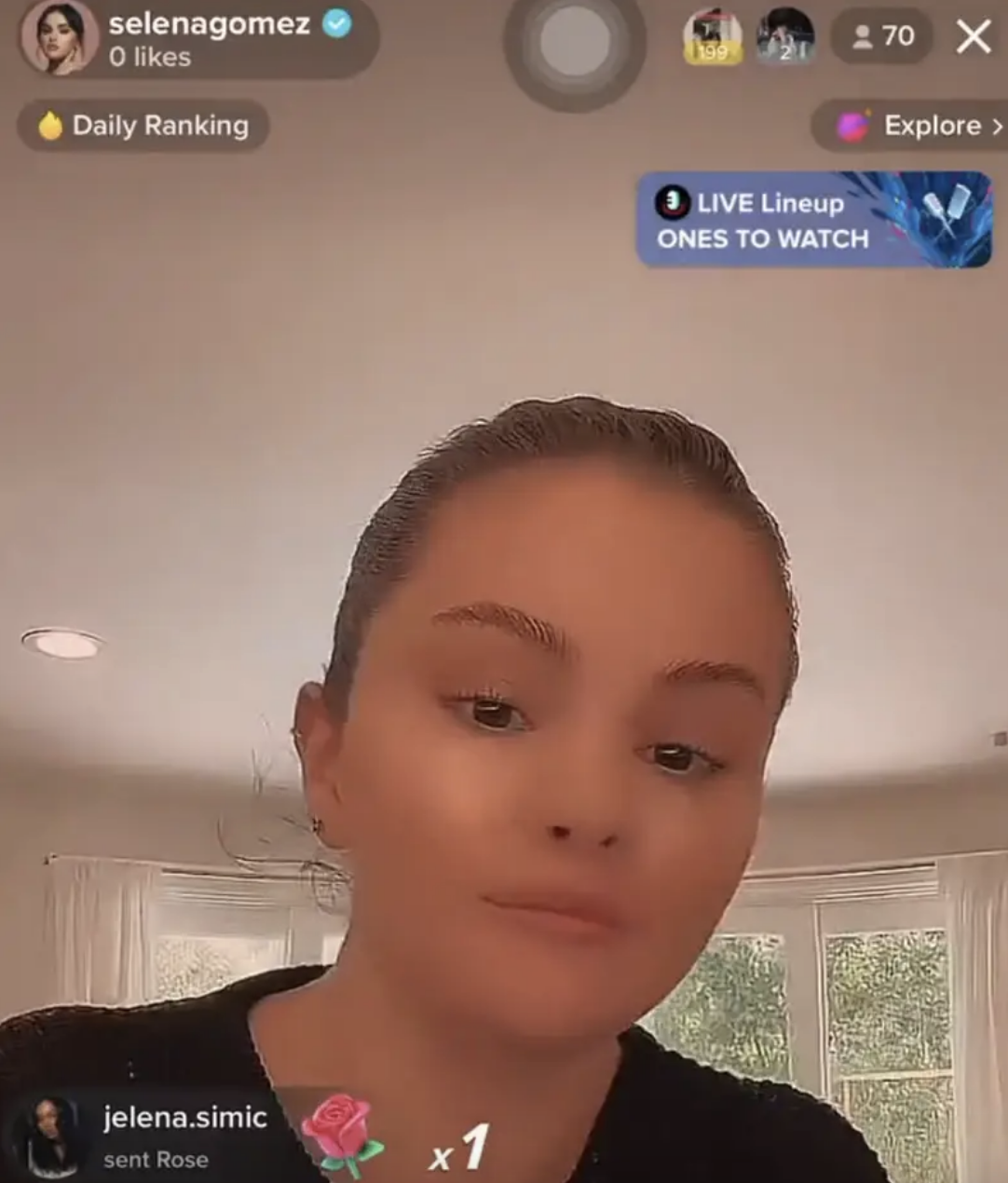 This all sparked renewed interest in the rumored rivalry, and it has led to every aspect of Hailey and Justin's relationship being scrutinized online.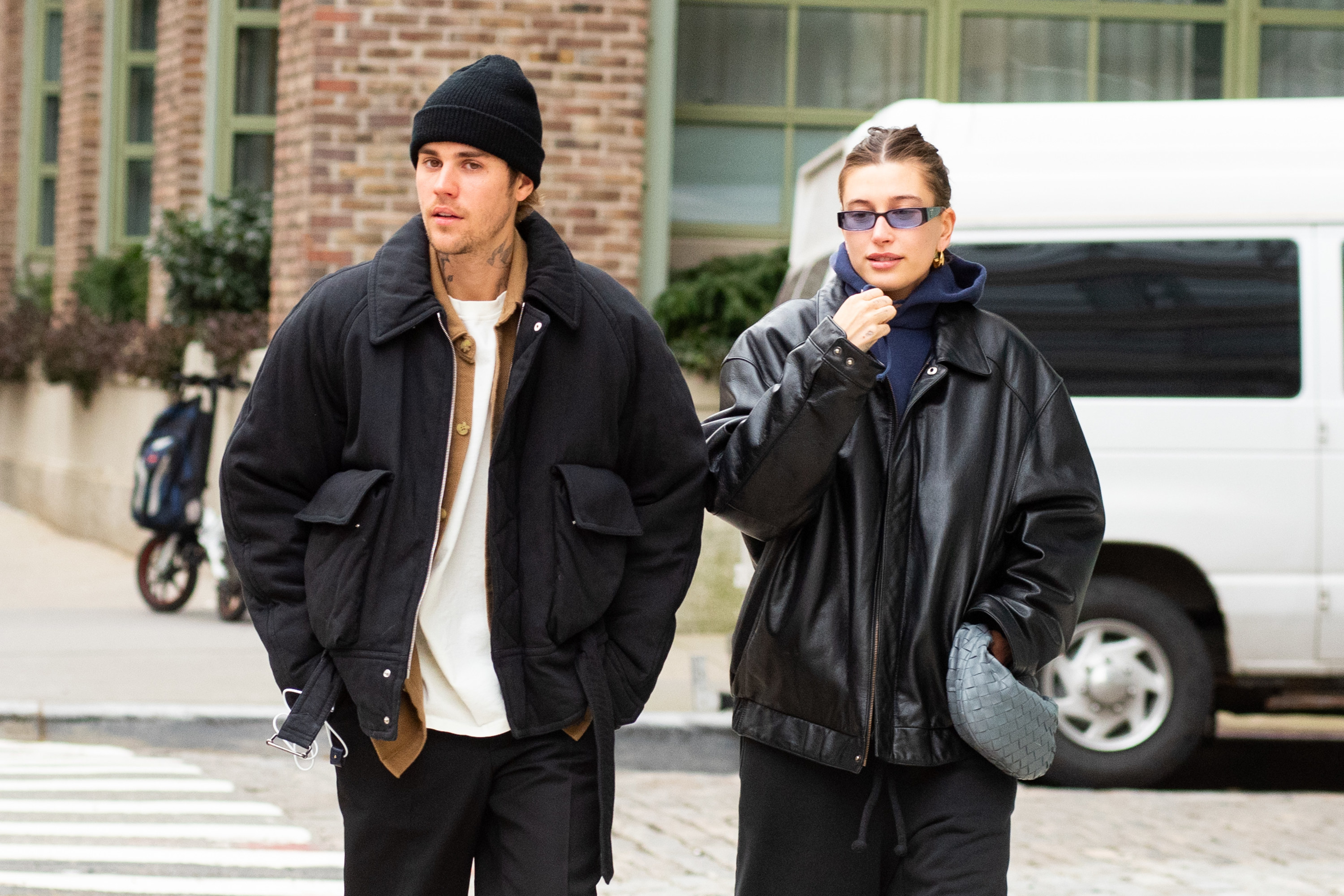 It didn't take long for Selena fans to point out that Hailey was once a self-confessed Justin superfan who was obsessed with his and Selena's romance and would often tweet about them.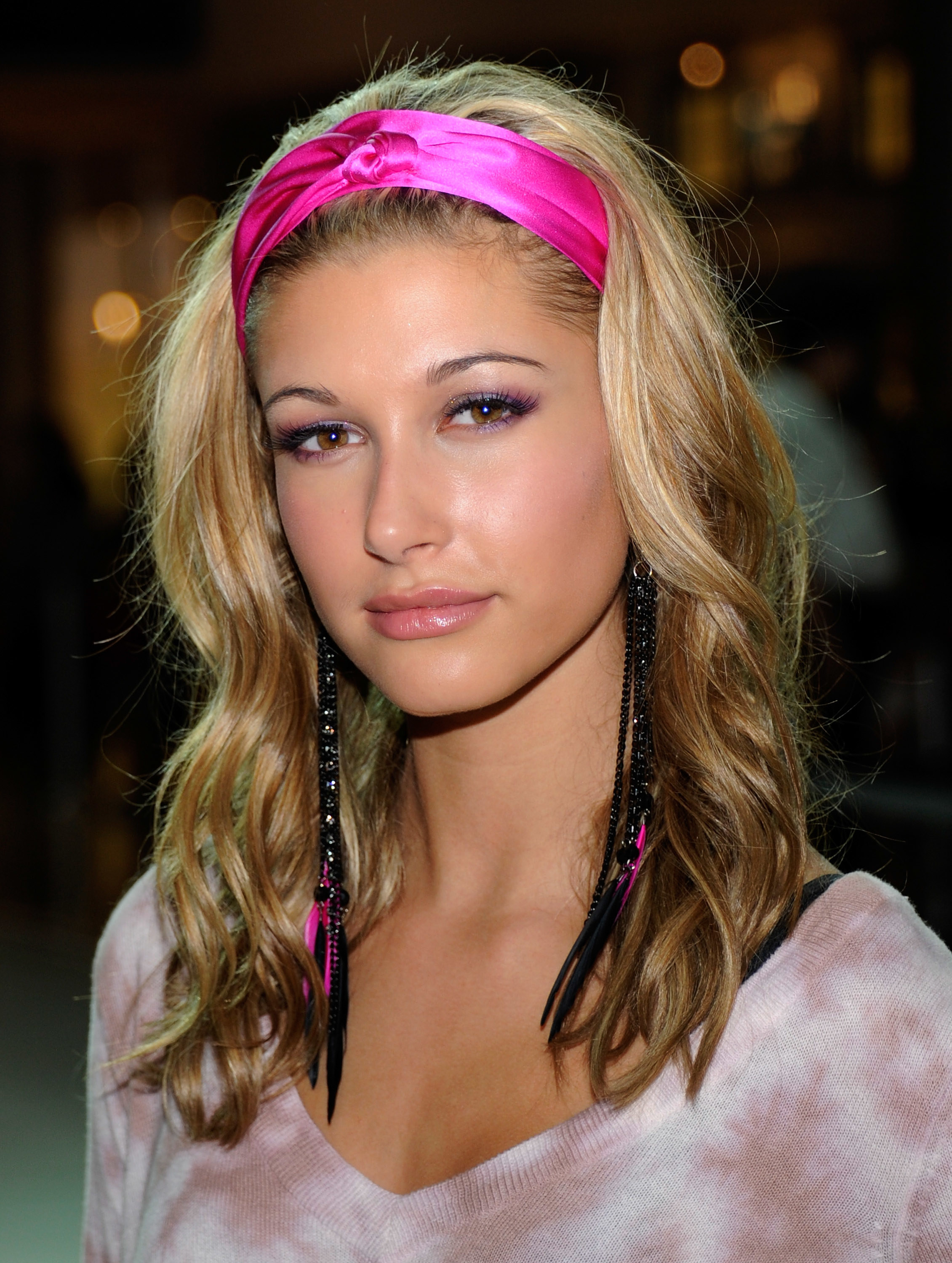 And now people have noticed an odd encounter between Hailey and Kendall during a 2020 Instagram Live that they'd filmed alongside Justin.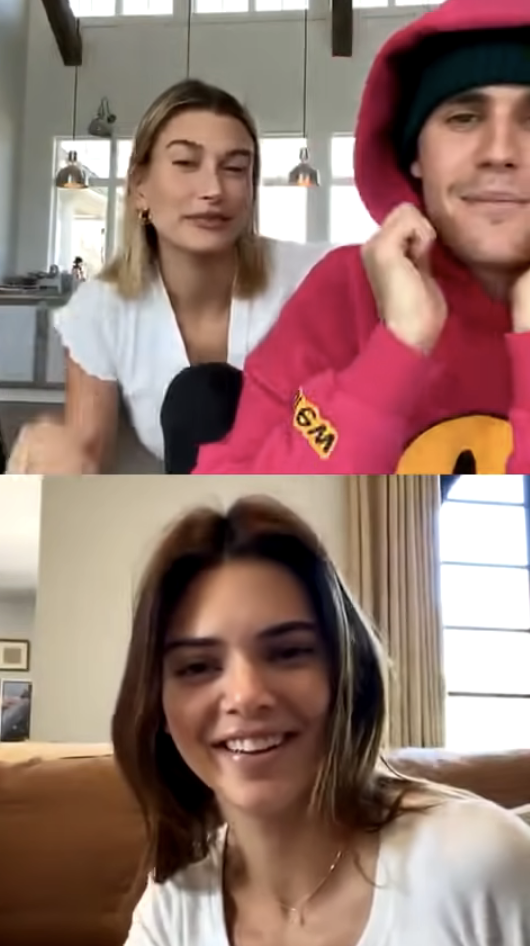 The trio went live from their respective homes during the height of the COVID-19 pandemic, with Justin saying to Kendall that he and Hailey are "like a happy married family."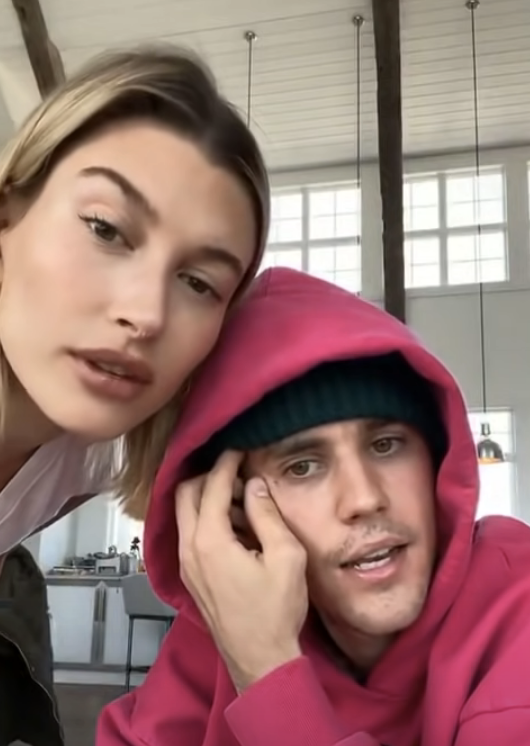 Hailey appears to be in good spirits and is smiling as she moves closer to her husband, but the mood changes abruptly when Justin then asks: "Quick question, did you see this coming?"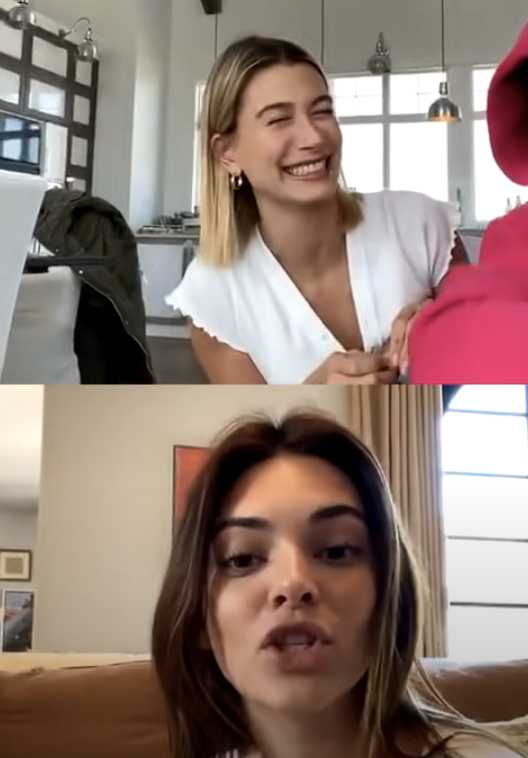 "See what coming? You two?" Kendall responds, with Justin clarifying that this is what he meant.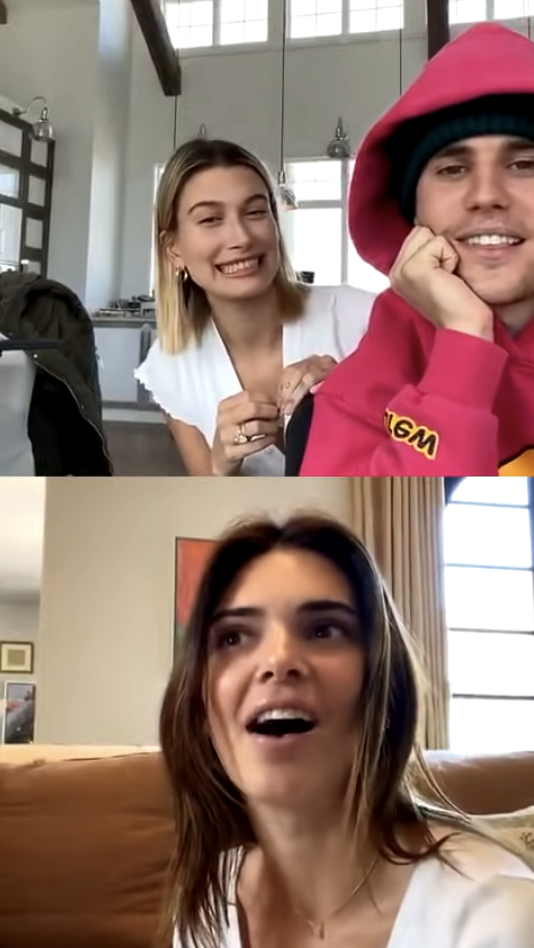 "Erm, honestly… No," Kendall replied. "I didn't know but I think I hoped. Obviously Hales is my lady and my best friend and I, like, wanted it so bad for both of you."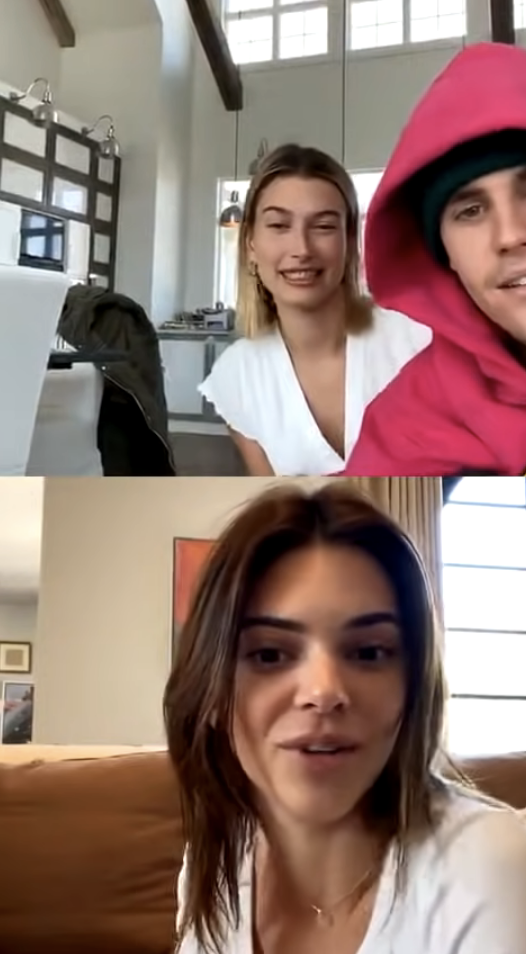 But Hailey doesn't seem to be too pleased with Kendall's answer, and her face noticeably drops as soon as she says "no."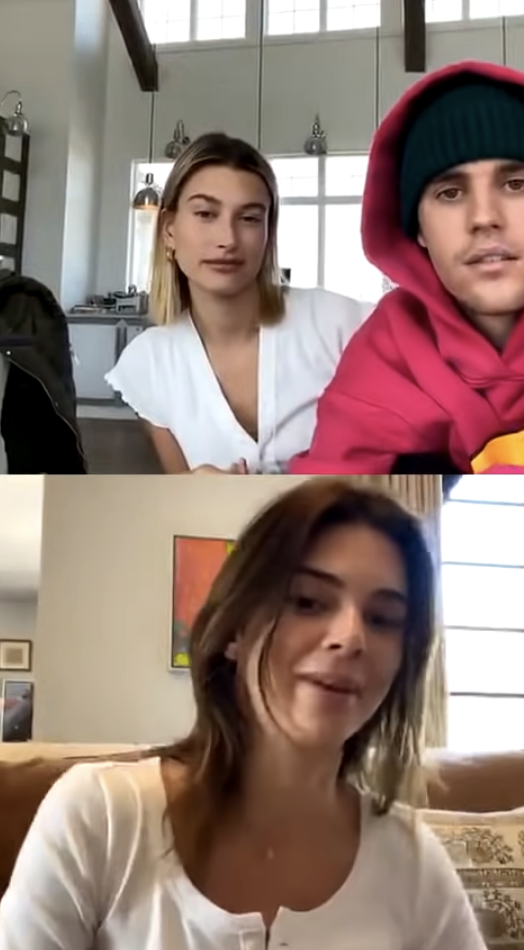 In fact, she does a visible double take and remains stone-faced for the remainder of the conversation.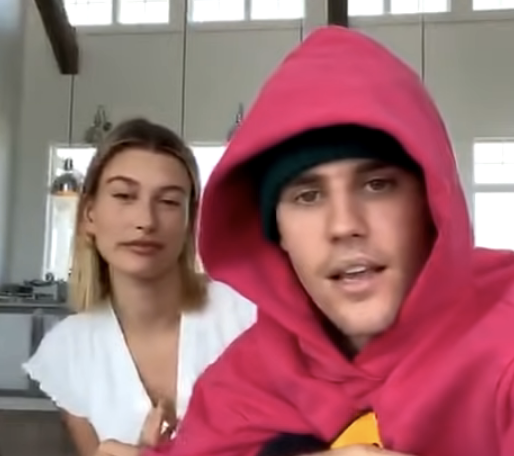 And this was not lost on viewers when the clip was recently reposted to TikTok — alongside a selection of photos of Justin and Kendall looking cozy with one another — and immediately went viral.
With over 1 million users liking the post, many flocked to the comment section to share their reaction to the strange exchange.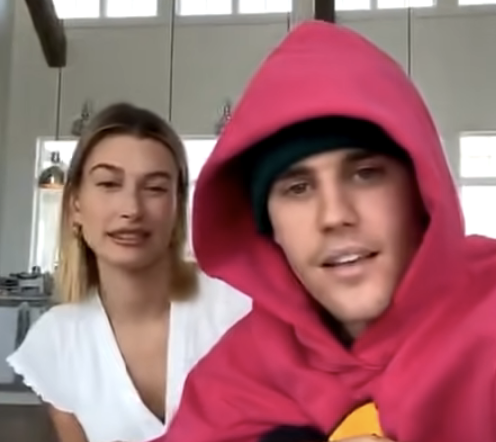 "the IMMEDIATE face drop 😂" one person wrote. Another added: "Sis went from '🥰' to '😑' to '😬'"


"her facial expression changed real quick 😳" another commented. Someone else observed: "the way her face DROPPED."


Others accused Justin of purposefully trying to create drama. One fan asked: "Nowww why is Justin Bieber instigating tho🤣"
"Justin knew exactly what he was doing when he asked that," another claimed. One more agreed: "justin is so messy."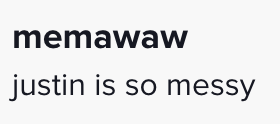 Justin and Hailey first met in 2009. She was 13 years old and had joined her famous dad at a taping of the Today show when she and then-15-year-old Justin were introduced.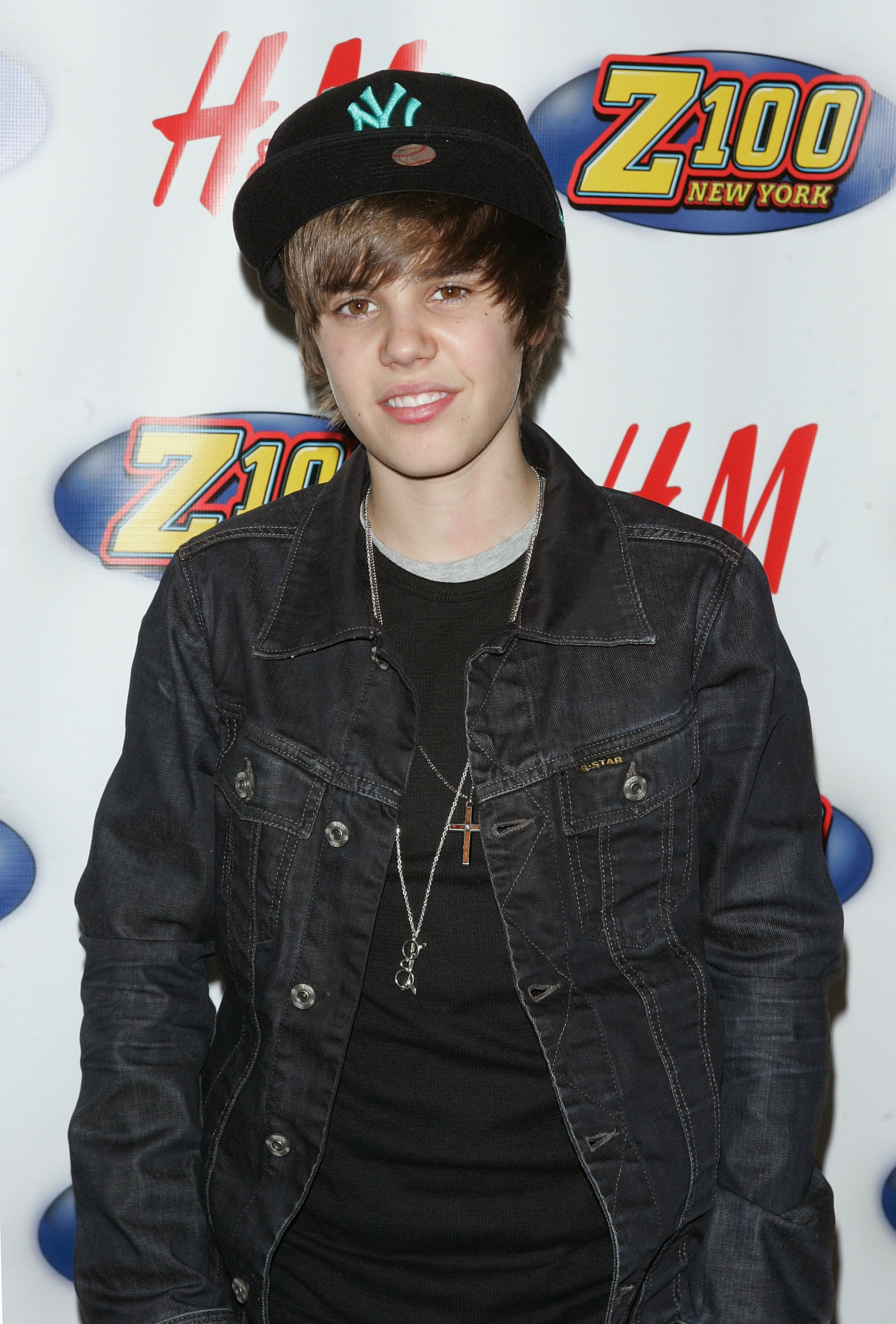 By 2011, Hailey was like every other Belieber and would use her now-deleted Twitter page to gush about the star and his relationship with Selena.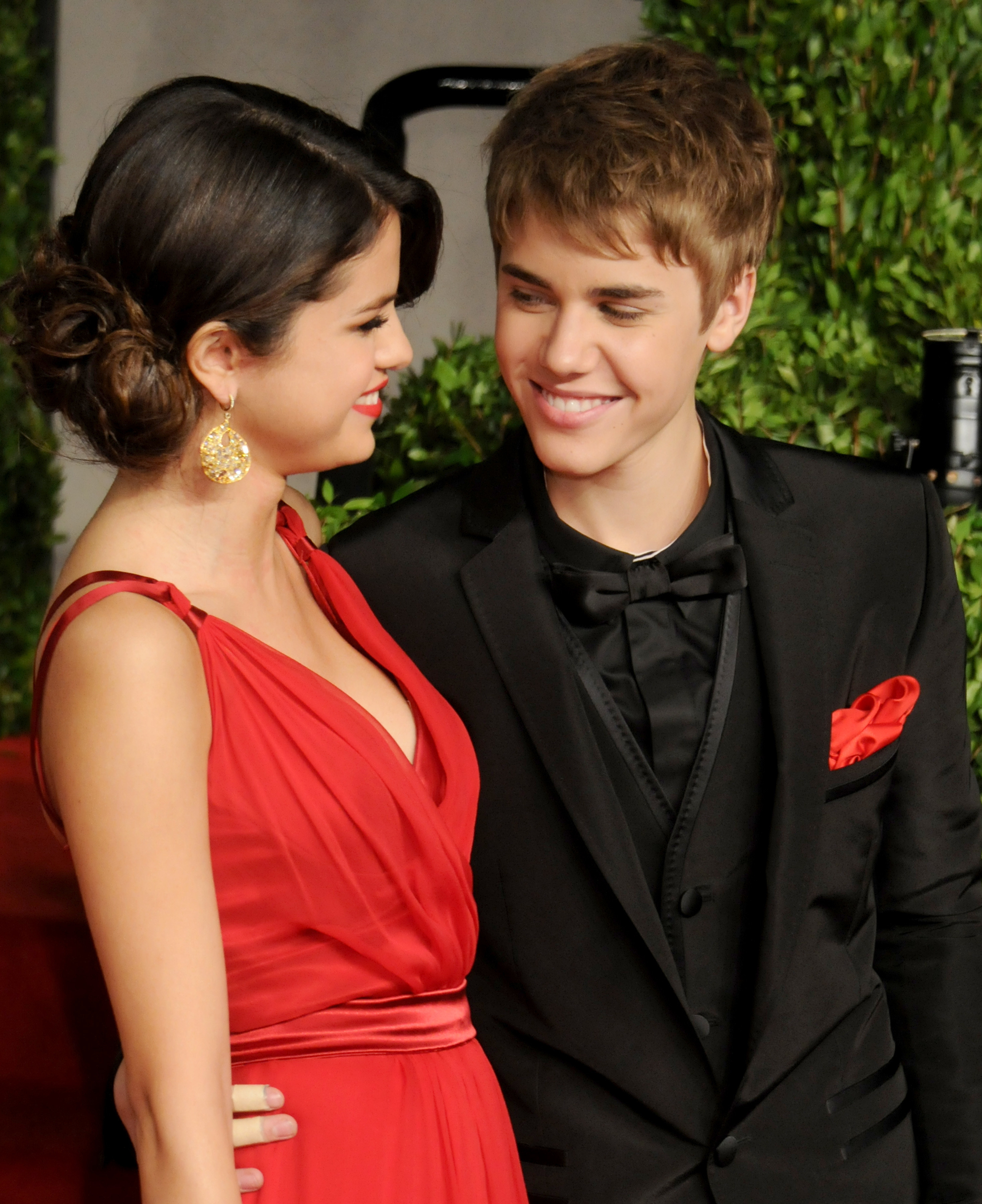 In May of that year, she tweeted: "I'm for sure 100% team #Jelena," referencing the celeb couple's ship name. She later called them "the definition of a teenage dream."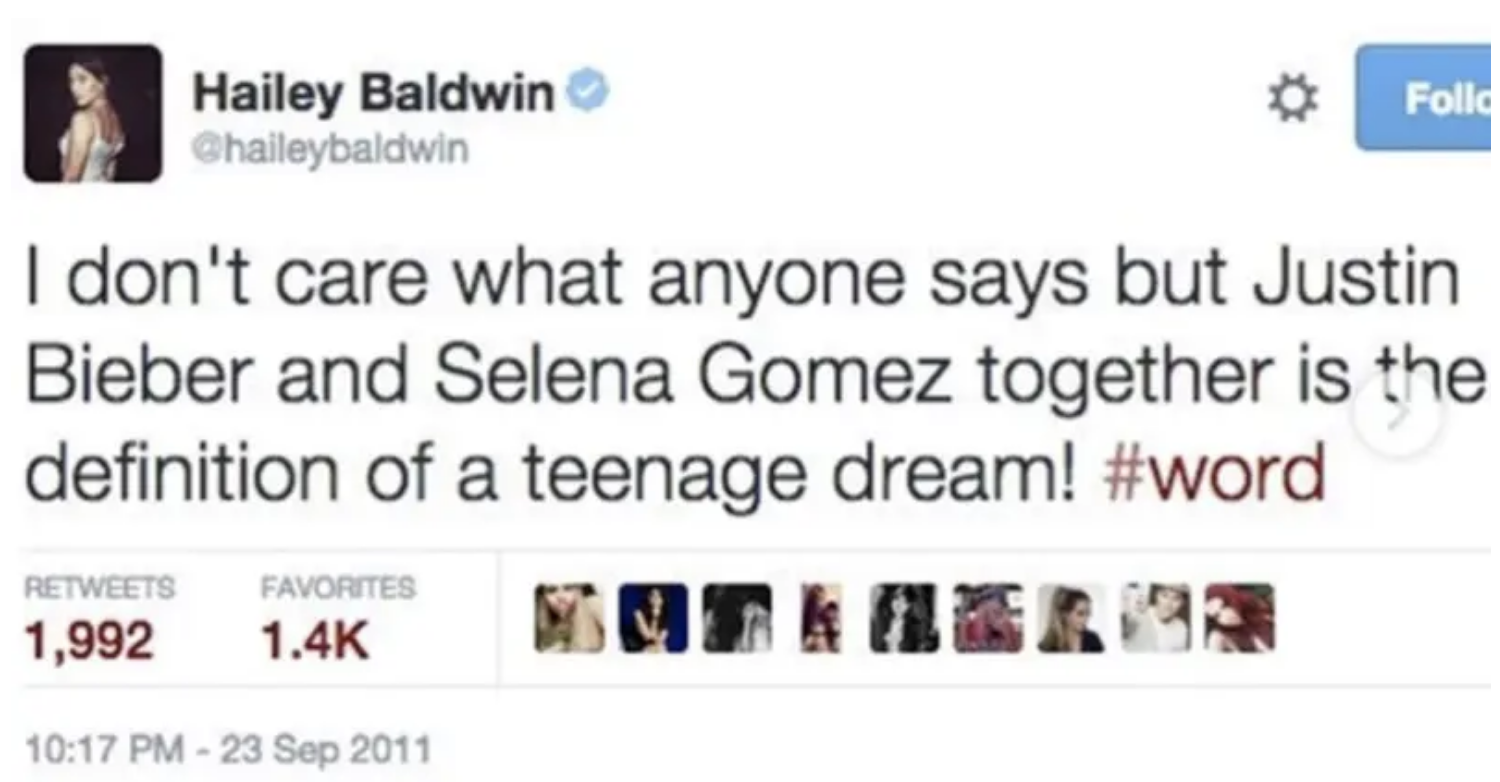 In 2012, she said that Selena was "beyond flawless" and that Jelena were the "perfect relationship" as she joked that she will be "forever alone." Hailey also admitted that she was disappointed that Jelena hadn't attended an Oscars party, because she had been "really looking forward to seeing what color coordination" they were going to do.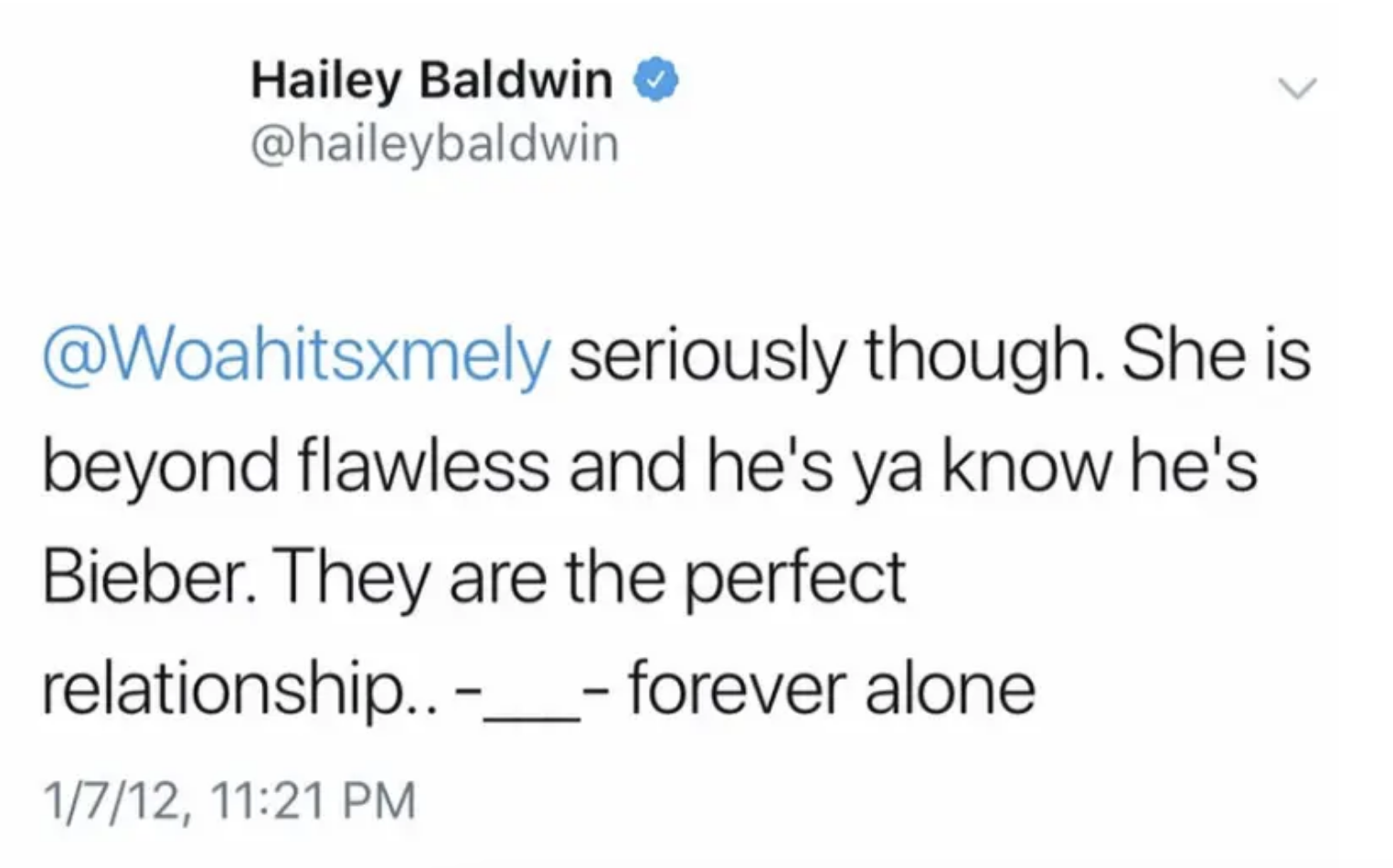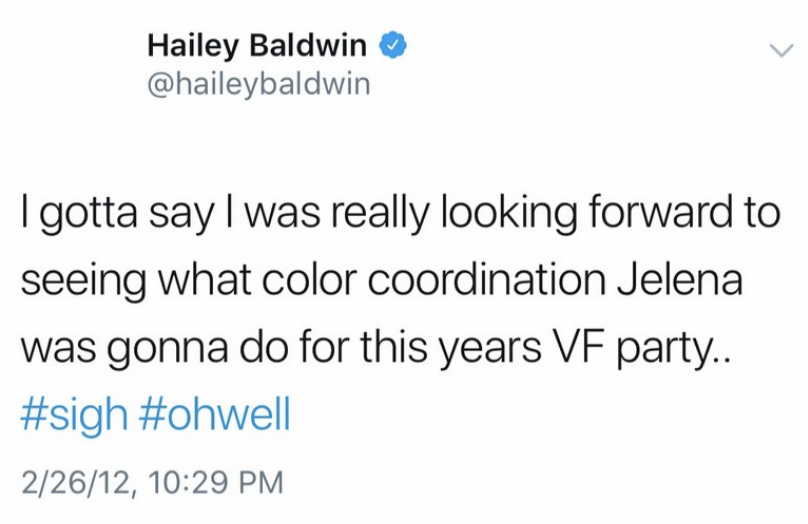 Hailey and her dad also attended the premiere for one of Selena's movies, with Hailey posing on the red carpet with a magazine that had Justin and Selena on the cover.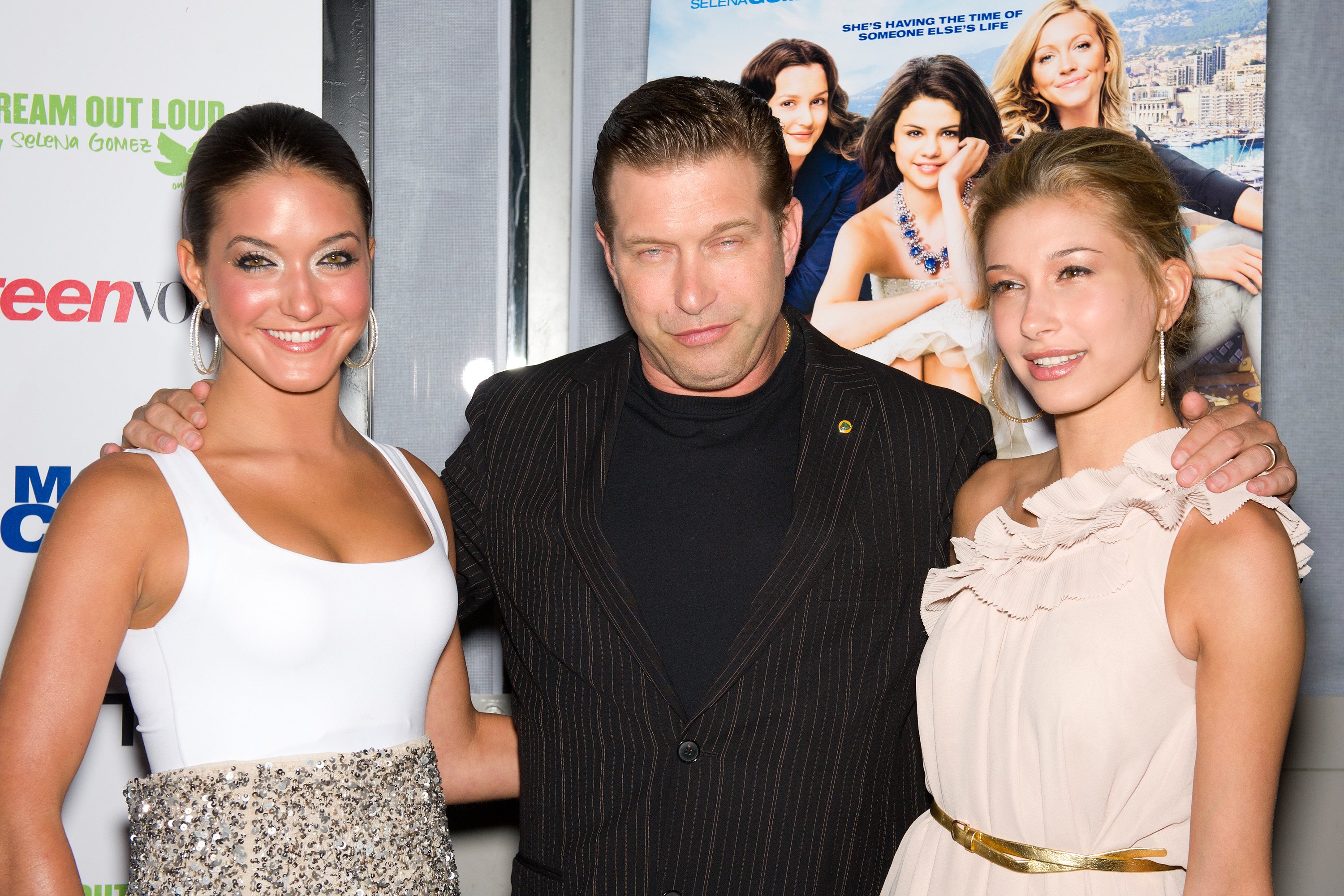 But in 2014, Hailey landed a spot in Justin's inner circle when they became friends.
Both insist that they did not start dating until June 2018, with the pop star splitting from Selena in March of that year.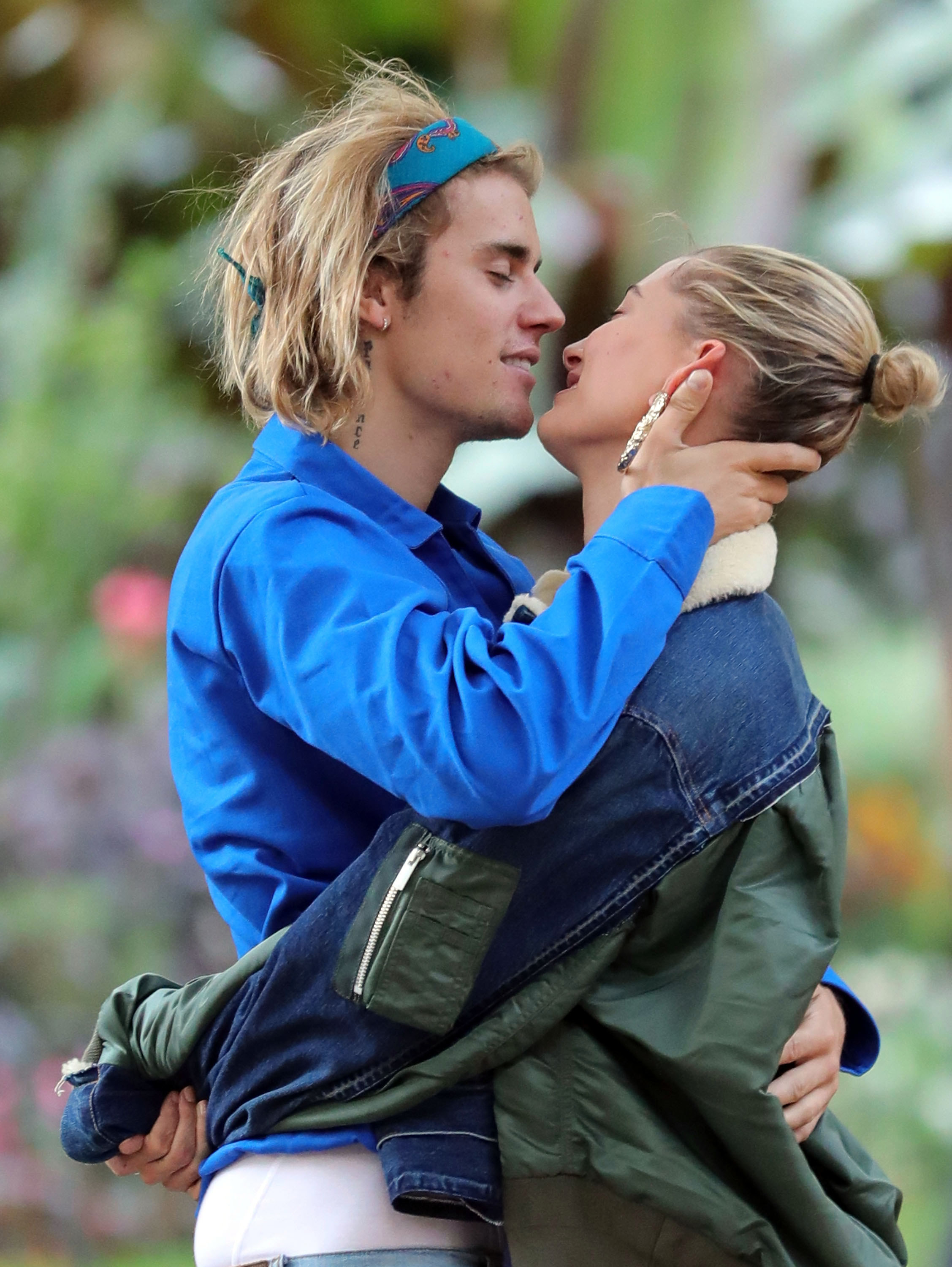 They said that they reconnected at a Miami press conference for their church, and Justin ended up proposing just one month later. The two got legally married in a private courthouse ceremony in September 2018.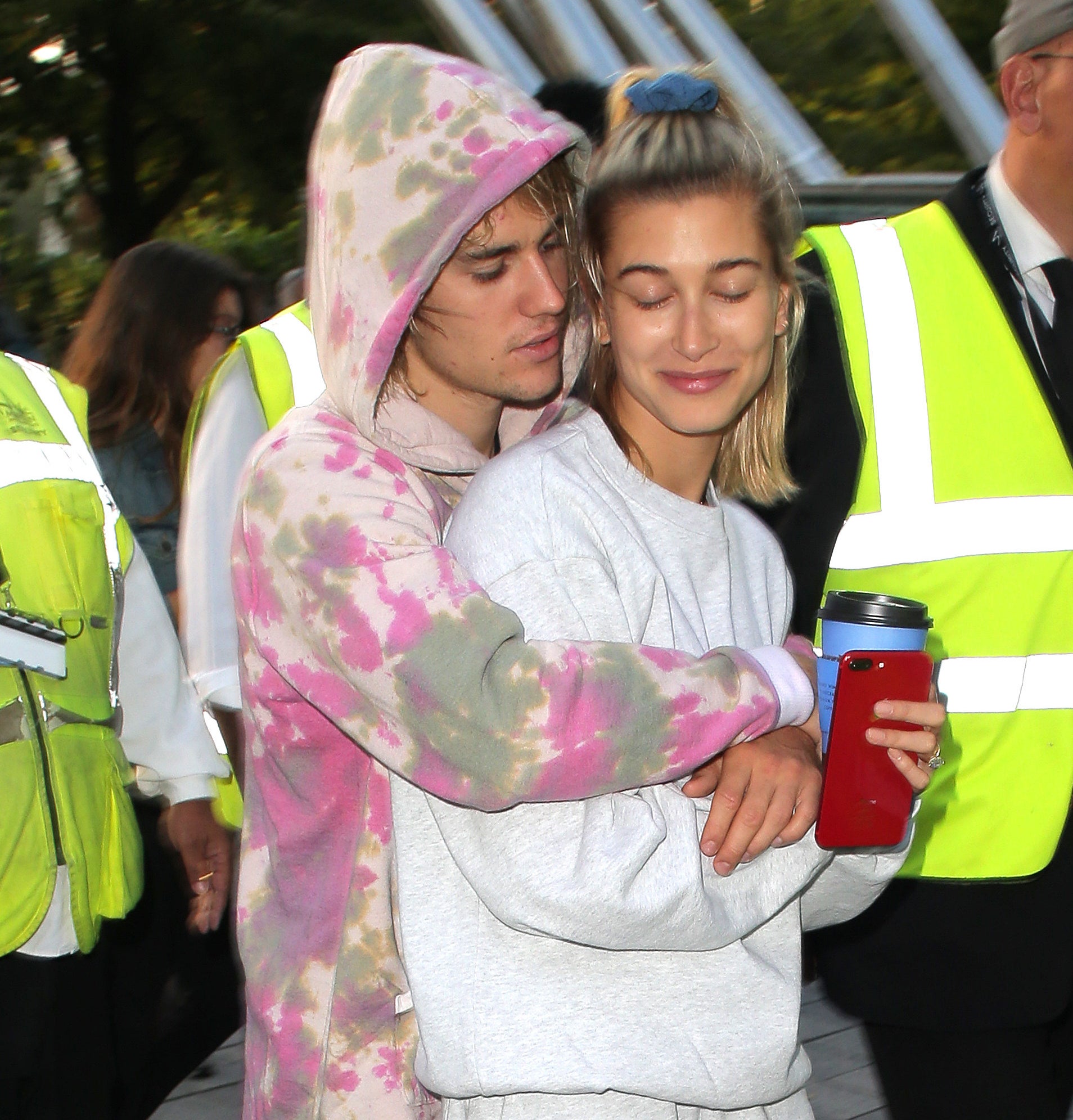 In 2020, Justin joked that he and Hailey were an "arranged marriage" during an appearance on The Ellen DeGeneres Show.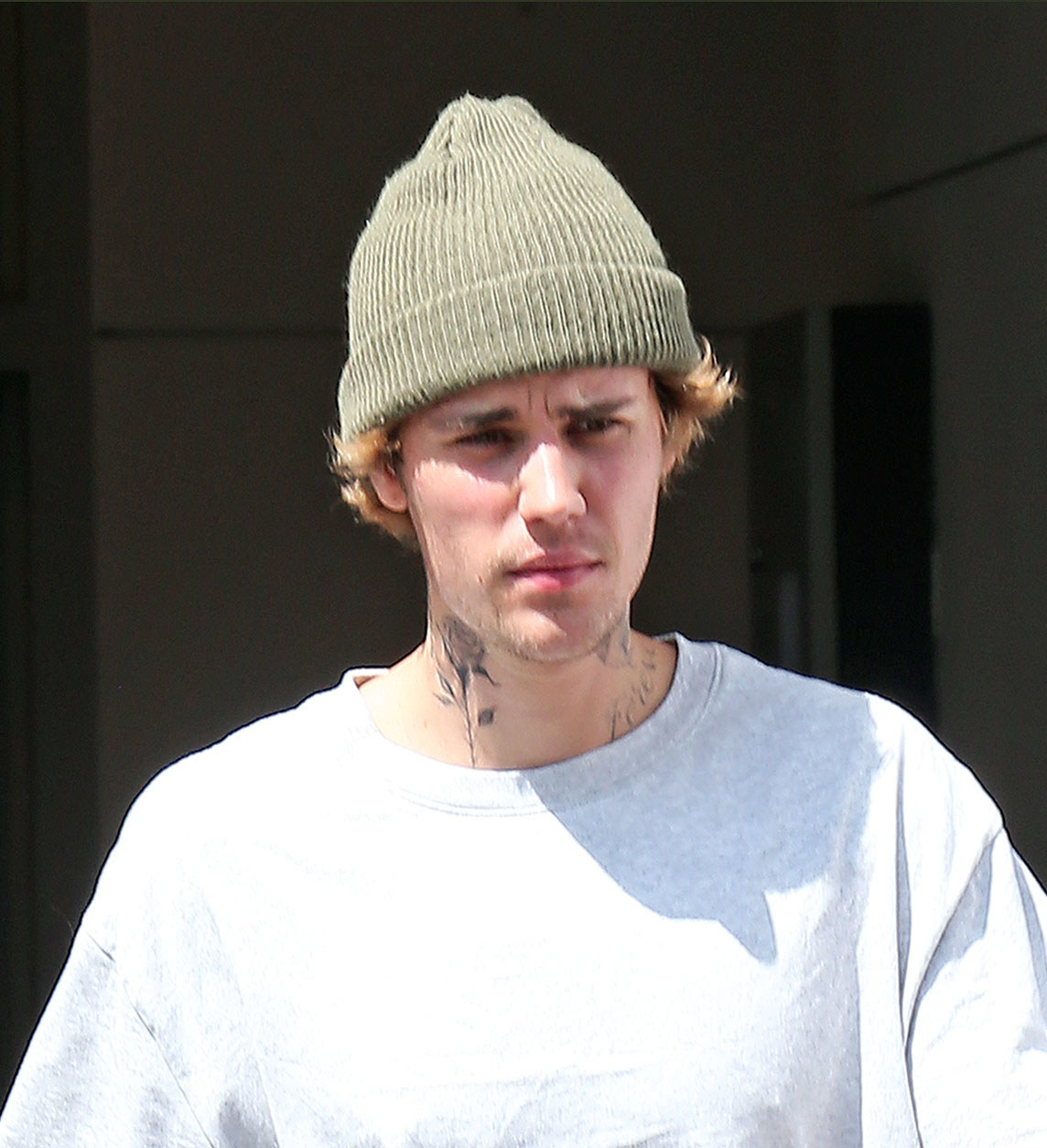 "Looking back now, it was definitely an arranged marriage, like they set this whole thing up," he said of their parents. "Since she was raised Christian, it was like, 'Oh, I want to introduce you to Justin and his mom. They have similar values and believe the same things, we think you guys would be good friends.'"
Neither Justin nor Hailey have ever publicly acknowledged his history with Kendall or the fact that she was once a devoted fan of his.