Back in January, Dominic Fike and Hunter Schafer sparked speculation that they are in a relationship after they were pictured holding hands at a restaurant in West Hollywood.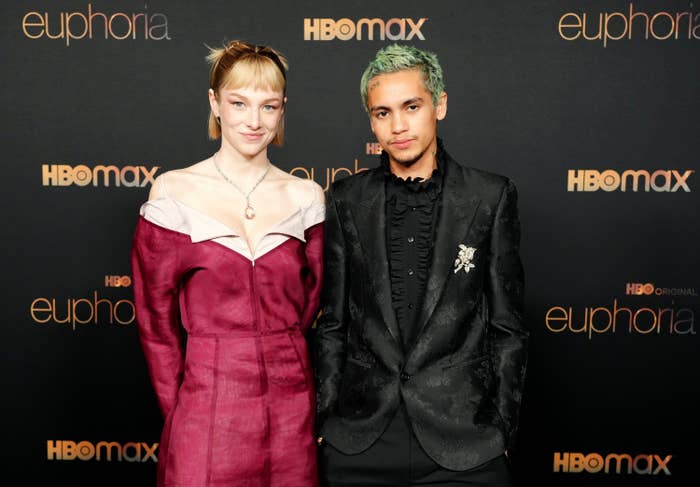 The pair had met on the set of HBO drama Euphoria, which Hunter has starred in since Season 1, and Dominic joined for Season 2.
A month after their apparent dinner date, Dominic all but confirmed their romance when he posted a photo of him and Hunter kissing in what appeared to be a belated birthday post.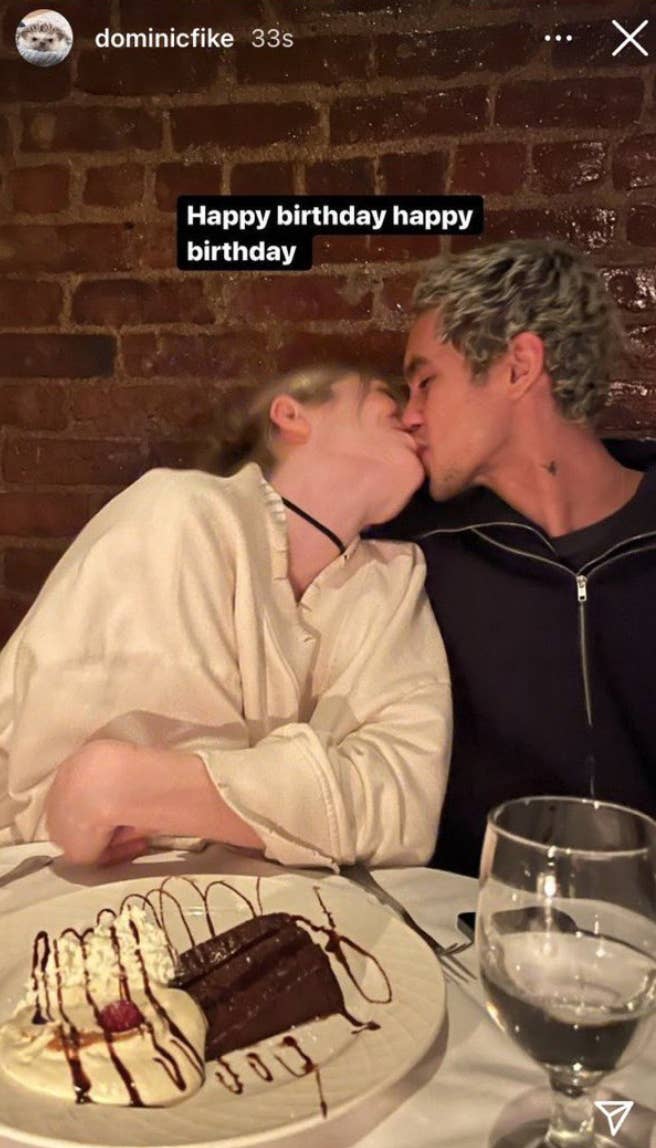 Both stars were born in December, but the post was captioned: "Happy birthday happy birthday" and there was a plate full of cake in front of them on the table.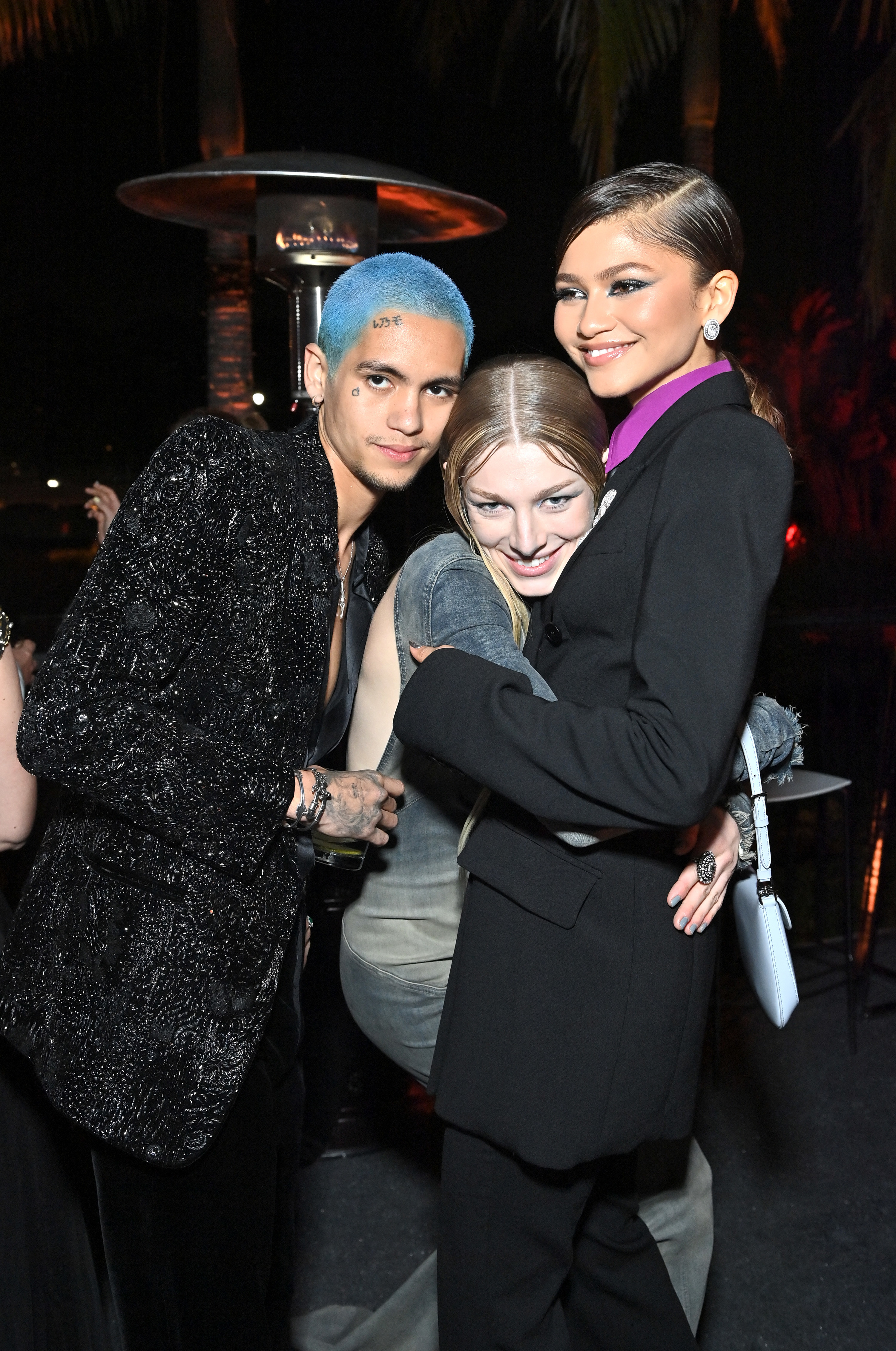 They even made their red carpet debut at the Vanity Fair Oscars party in March, but neither Dominic nor Hunter have ever publicly commented on the nature of their relationship.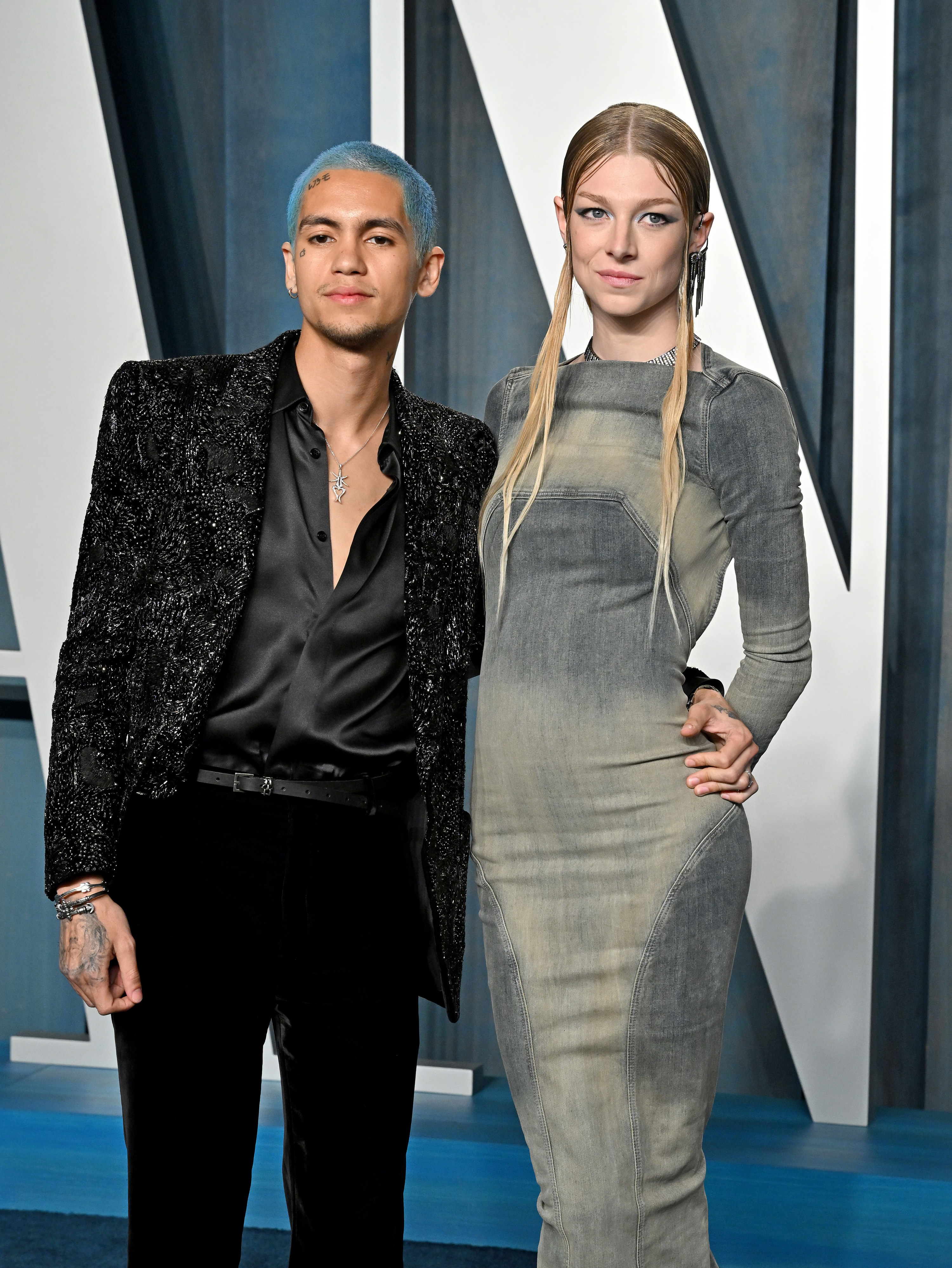 But in a new interview, Dominic has finally confirmed that they are very much an item as it was reported that he is "in love" with his costar.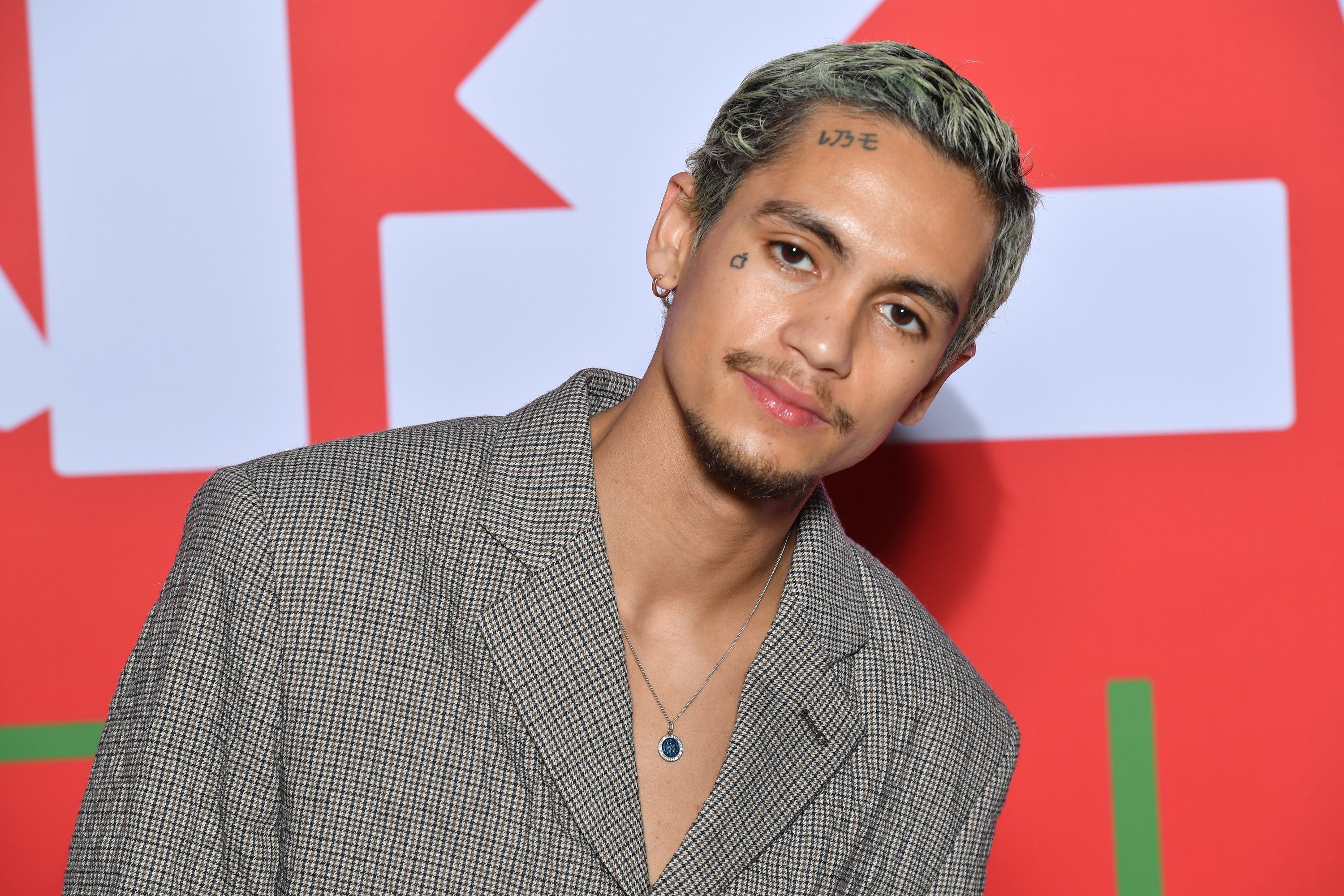 In Euphoria, Dominic plays Elliot, whom Hunter's character Jules slept with behind girlfriend Rue's back. Later in the series, they both exposed Rue's drug relapse to her mother.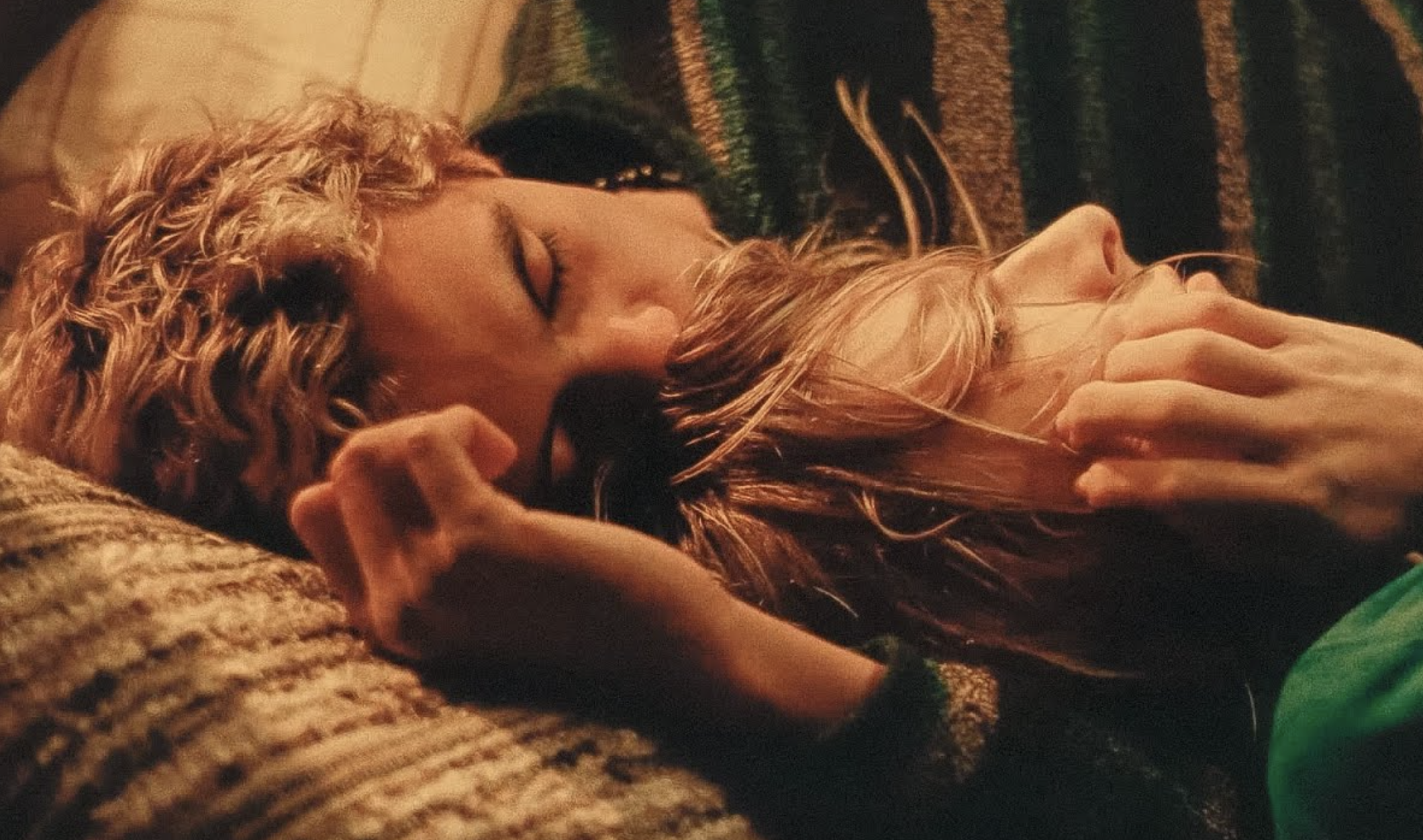 Elliot is a complex character as he is also the one who enabled Rue's relapse by secretly doing drugs with her.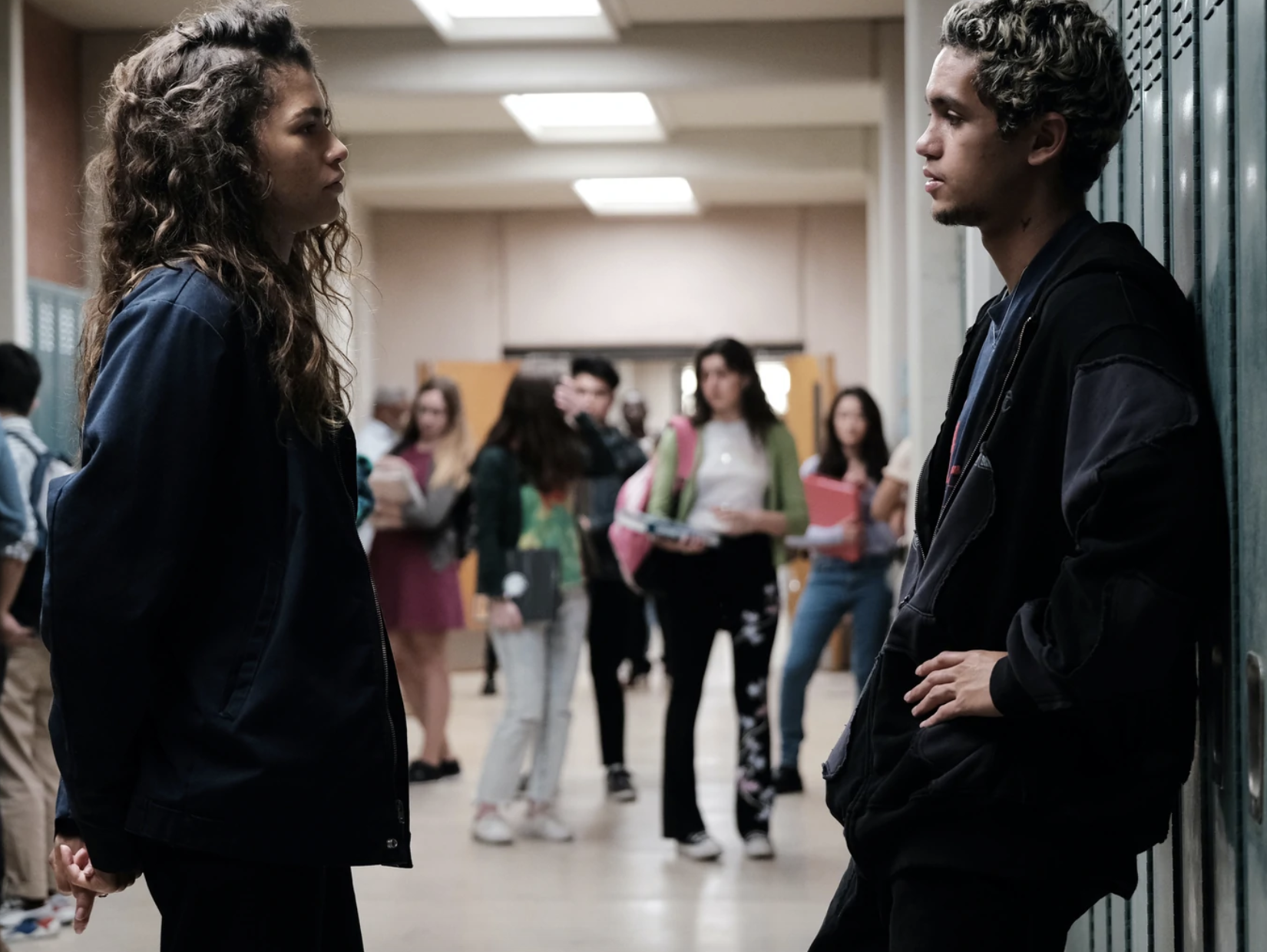 The messy storyline came to a head when Rue screamed at both characters during an intervention in an emotionally charged scene that Zendaya — who plays Rue — previously admitted was incredibly difficult to film.
"It wasn't always easy," she told Elle Australia at the time. "I'm screaming in the face of people I care about. It's not fun, so I appreciate the safe environment that I had to do that."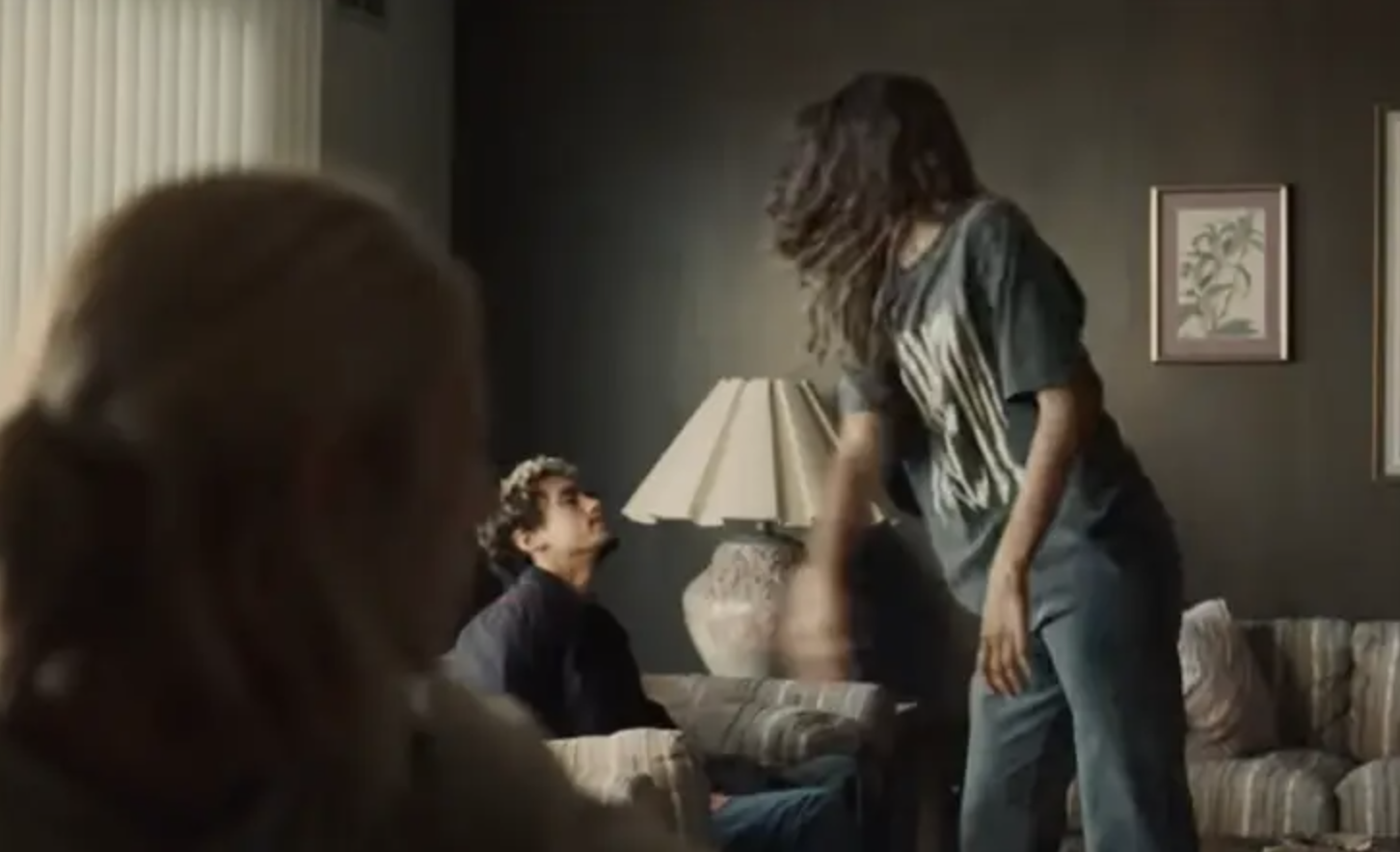 But the intense shoot actually helped Dominic and Hunter grow closer, with Dominic admitting that working on Euphoria together fast-tracked his and Hunter's relationship because they were "immediately" able to be "vulnerable" with each other.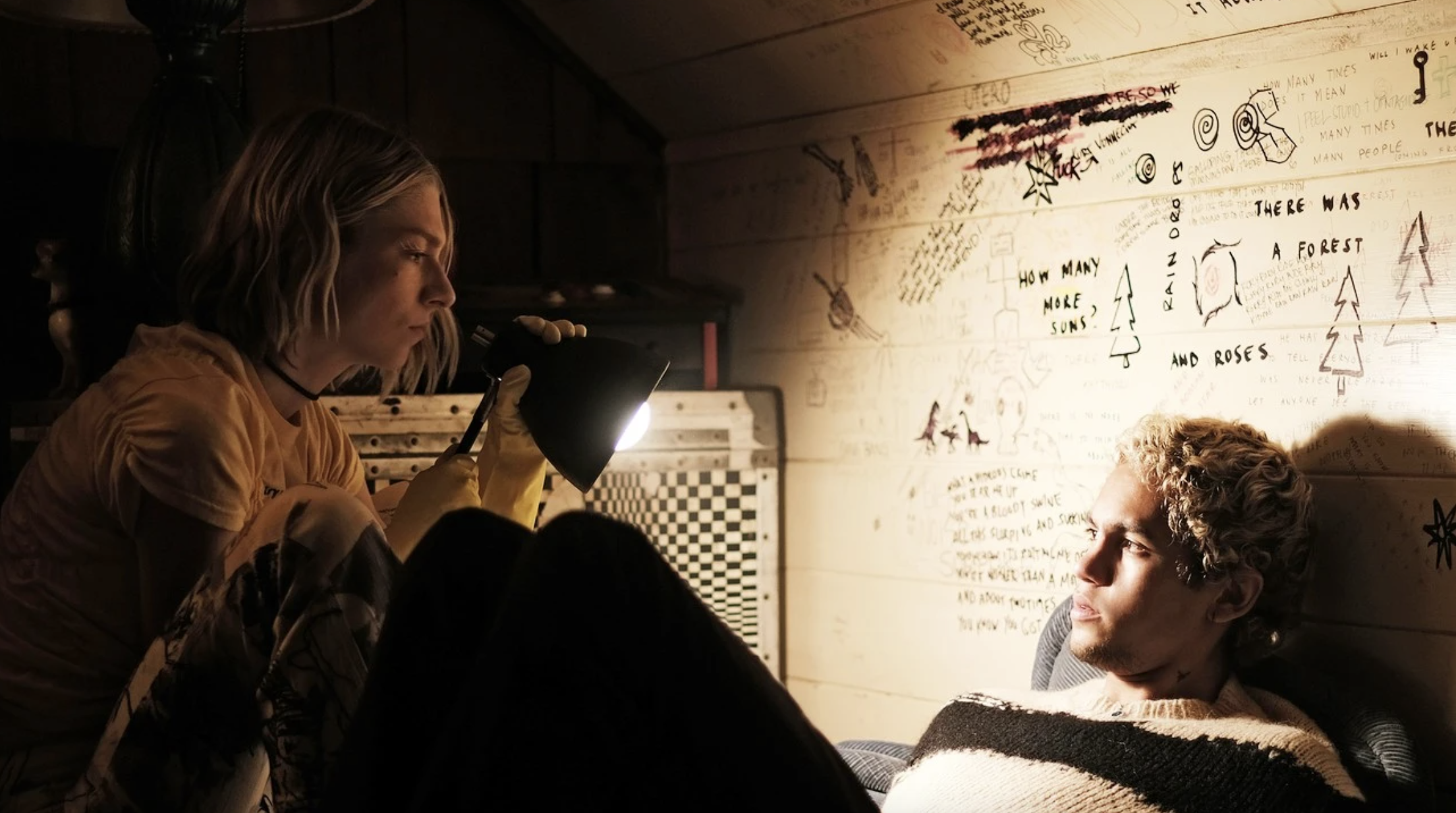 "Some people fall in love, like, fucking months after they meet, or years after. We developed an attraction — it sped it up so fast. We just really got to know each other so quickly," he added.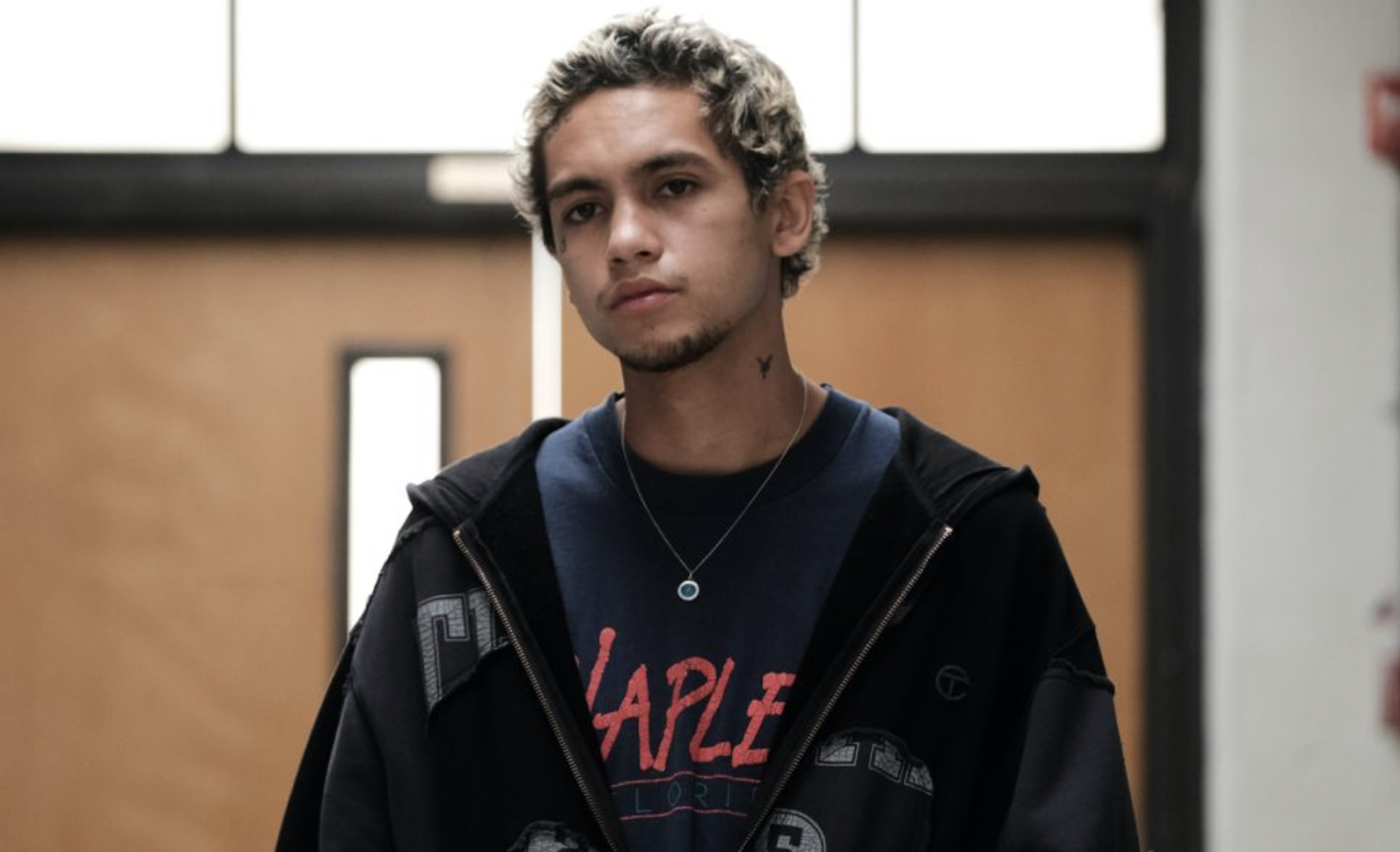 The interview explicitly refers to Hunter as Dominic's "girlfriend" and makes a point of stating that they are "very much in love," with the relationship thriving despite their busy work schedules often keeping them apart.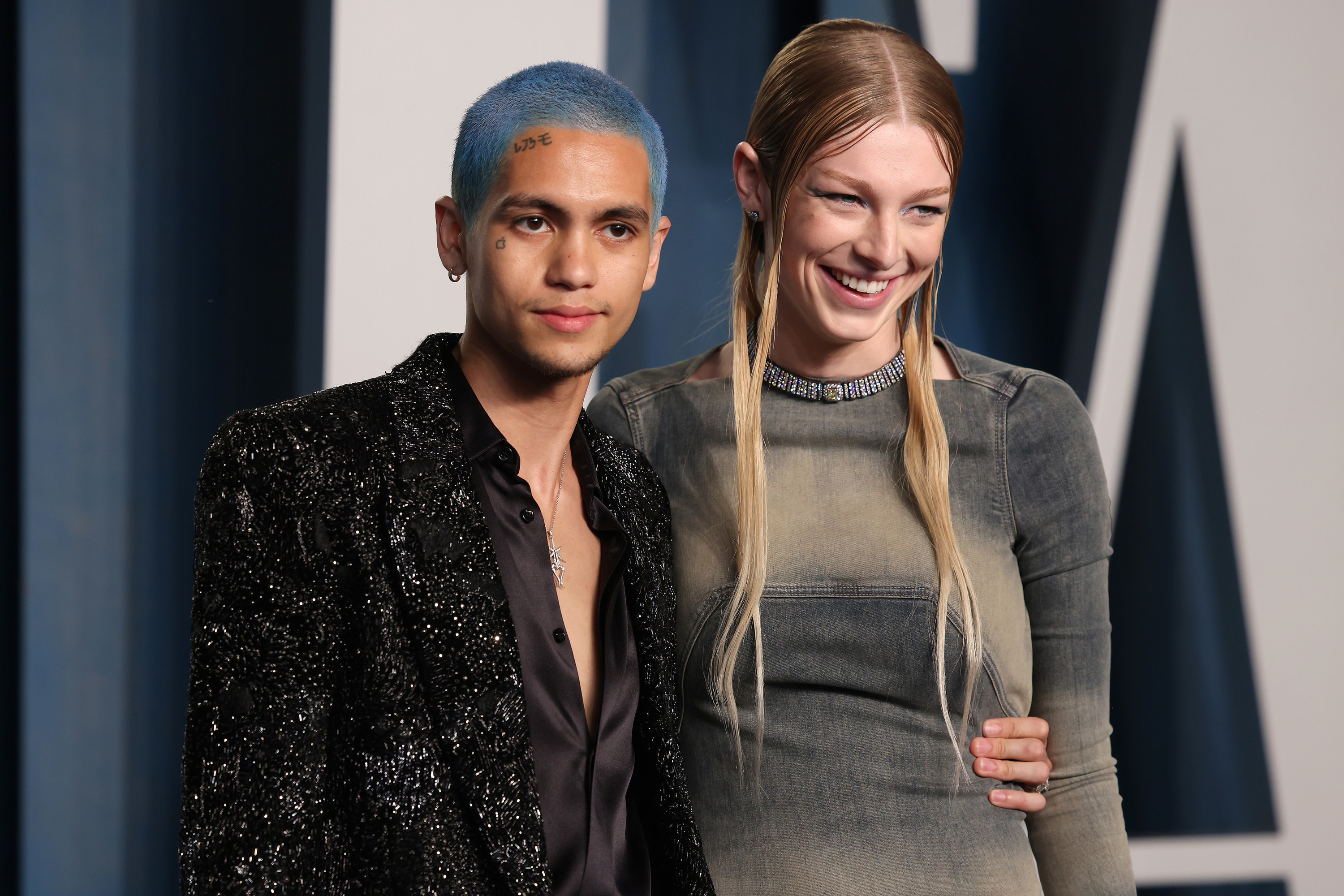 But Dominic has a way around the distance and is said to have visited a Prada store in Soho eight times in four days just so he could see his model girlfriend's face in its advertisements.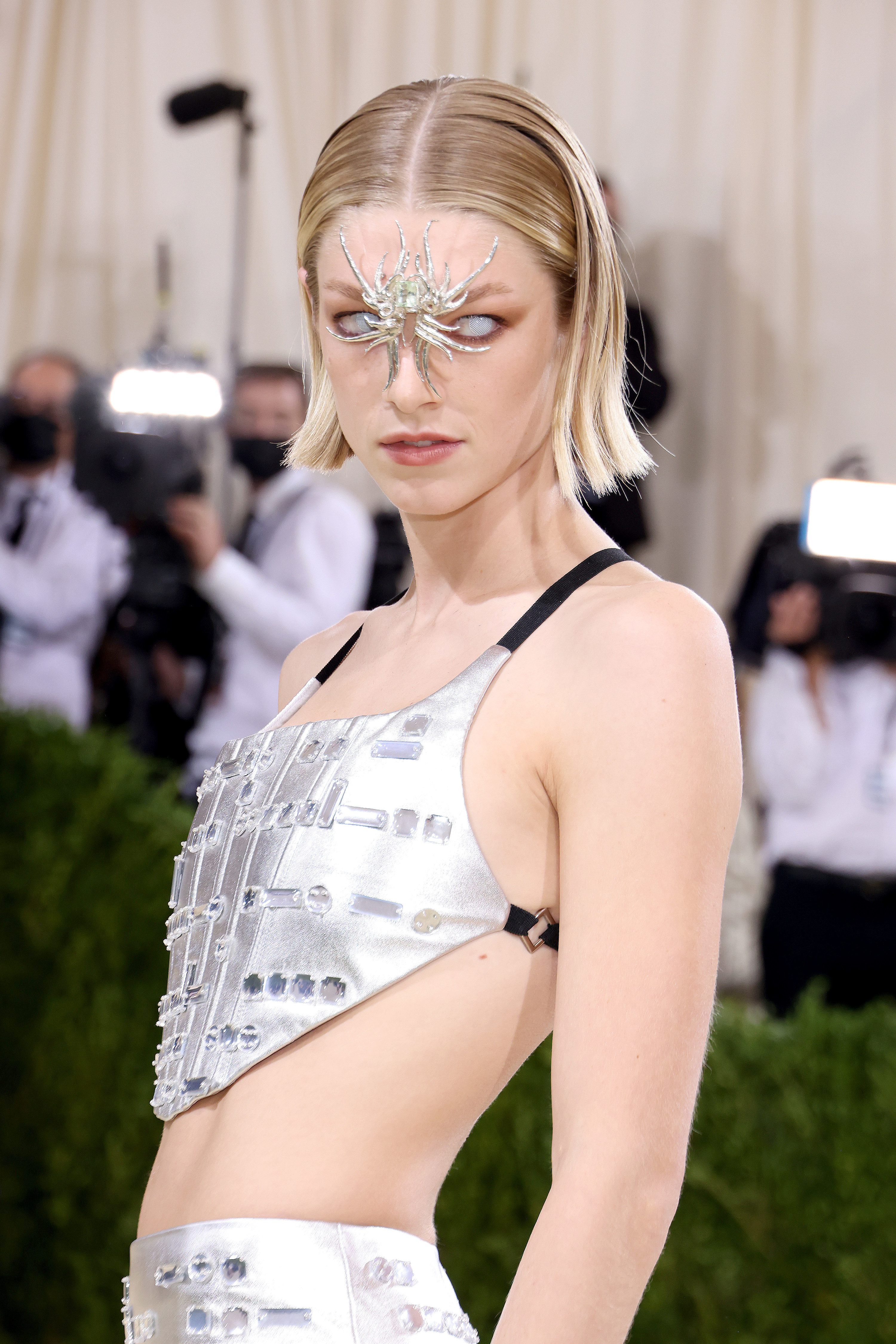 "That's the best part," he told GQ in response to Hunter's face being on billboards around the world.
Hunter previously admitted that she was wary of Dominic's character being introduced to Euphoria, but once her now-boyfriend was cast she found herself more accepting of the storyline.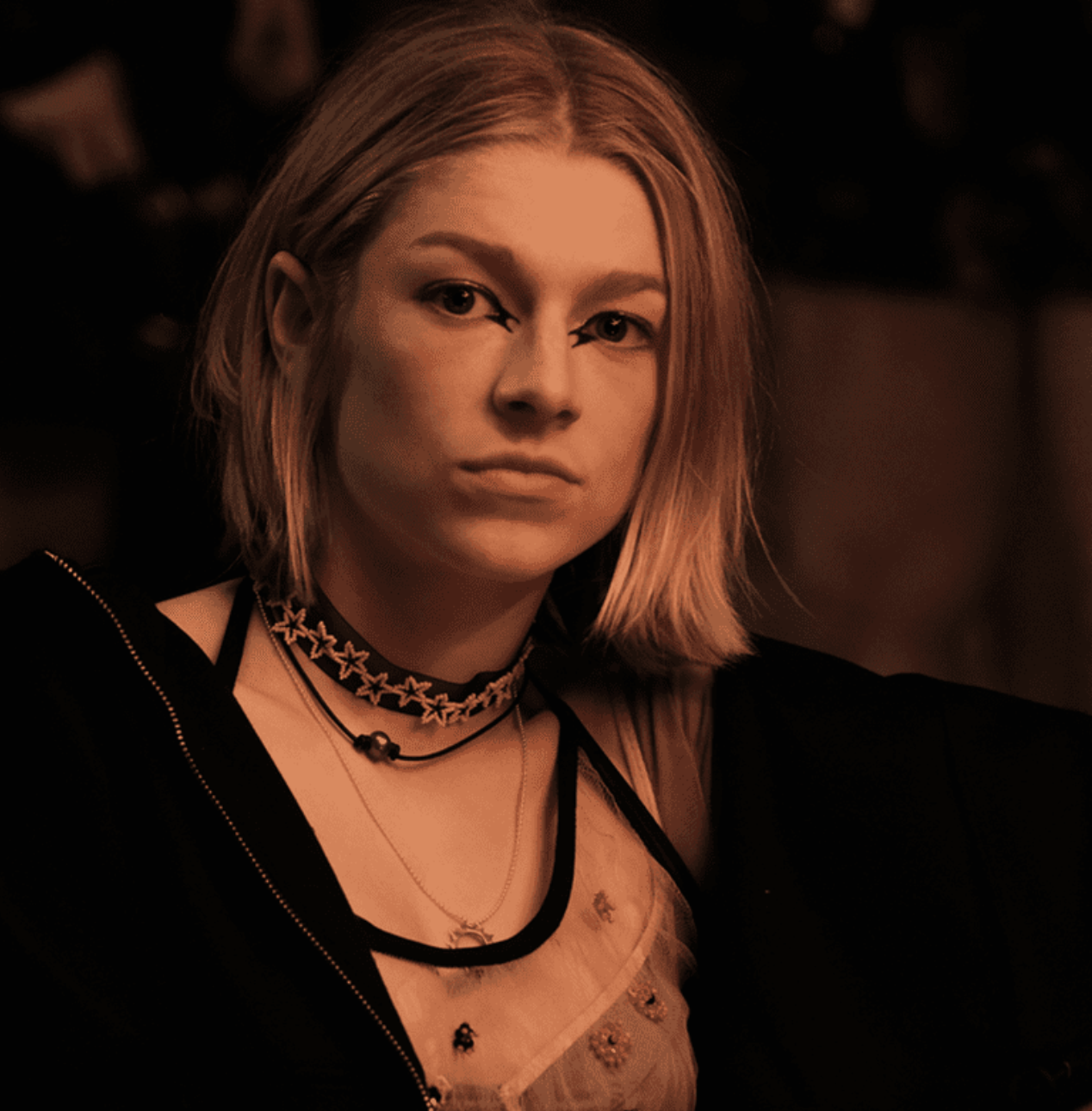 "As we saw more of what it brought into the story and the script, it became a more interesting and exciting prospect," she told Variety in January. "And once Dom came on board, he made it a lot of fun."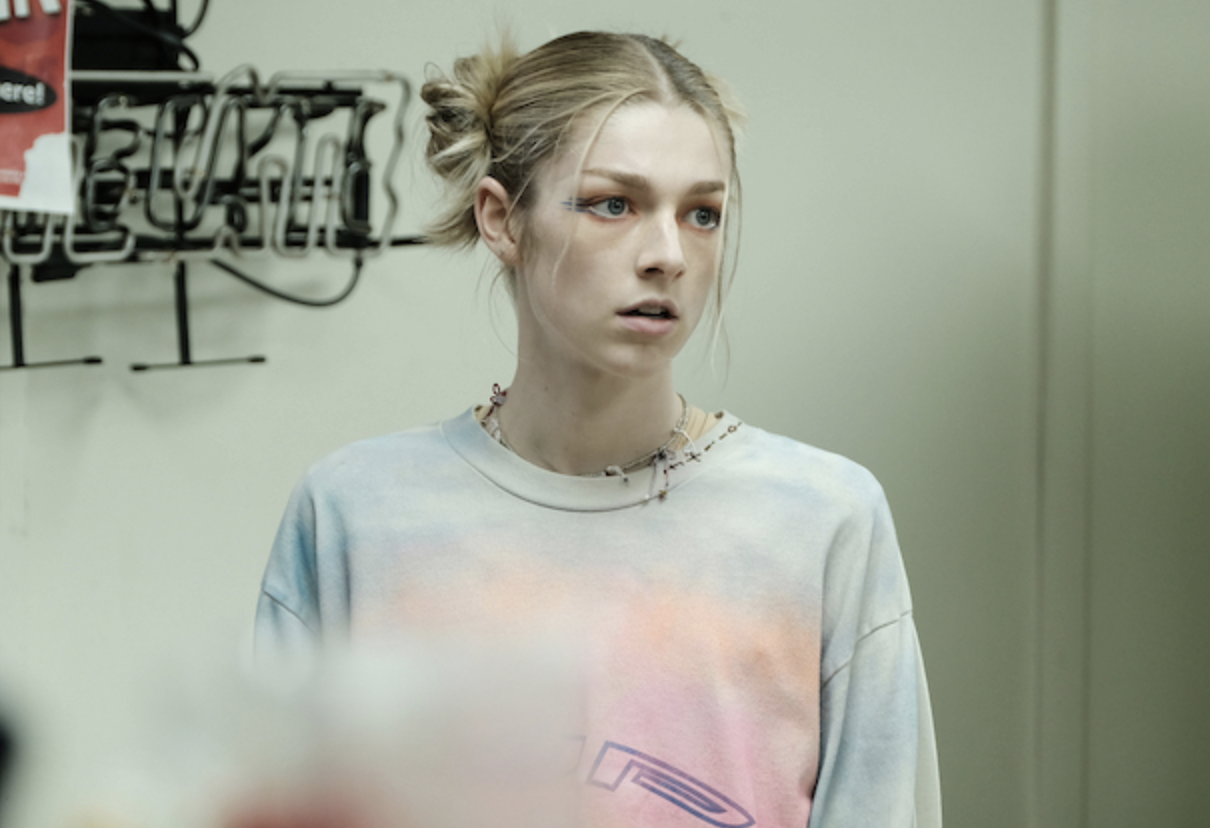 And Dominic predicted that Elliot would receive backlash from viewers, joking in the same interview: "I can't wait to see where people go with that and for all the hate messages I'll get on my Instagram, and going into hiding. I can't wait."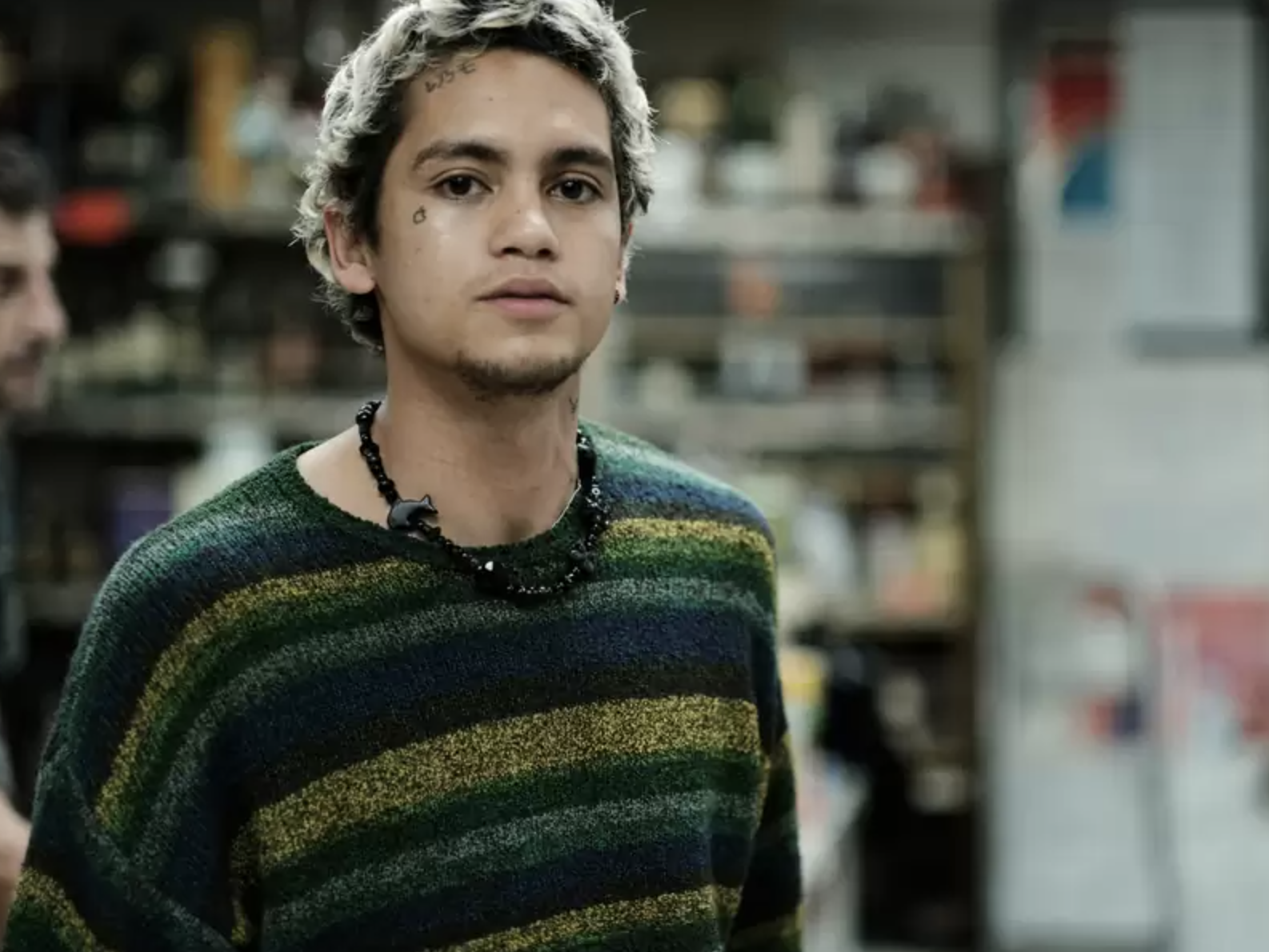 Unfortunately, this ended up being an accurate prediction, and fans turned on Elliot for tearing Rue and Jules apart. His musical performance in the season finale also became subject to ridicule.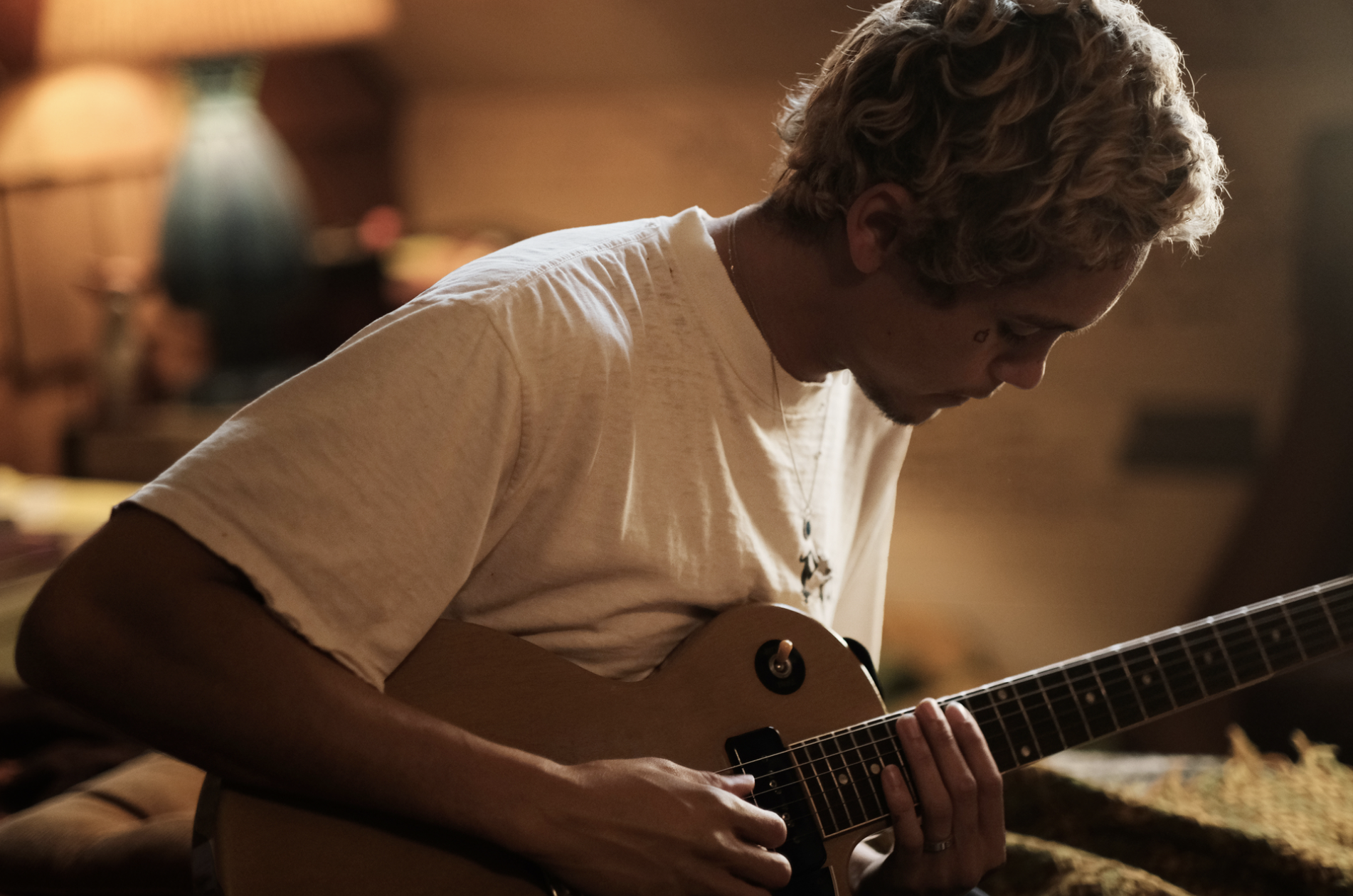 In the episode, Elliot played Rue a song on his guitar that he'd been working on. The scene lasted for almost five minutes, but some fans joked that it felt more like "27 minutes."
One fan tweeted: "All the questions left unanswered bc Euphoria writers wrote in Elliot singing for 27 minutes. Ok." Another wrote: "Nah because Rue really had to listen to a man sing to her for ages like she hasn't been through enough."
The length of the performance became somewhat of a meme, but thankfully Dominic was able to see the funny side as he reacted to the backlash on Instagram.
After sharing a series of fan-made jokes about the song, he wrote: "The internet remains undefeated. I am humbled."
And when the track was officially released in March, Dominic reassured fans: "We made the song shorter…"
It was previously announced that Euphoria has been renewed for a third season, with it expected to hit our screens in 2024.