Ever since he shot to fame in Euphoria back in 2019, Angus Cloud has been vocal about how uncomfortable he is with the special attention that comes with being a celebrity.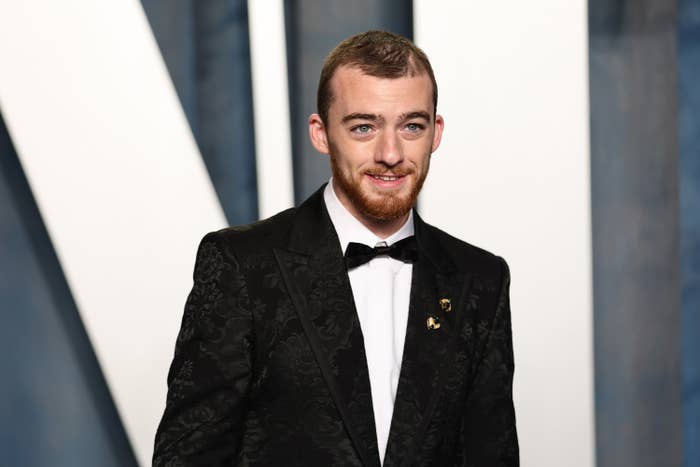 He has since admitted that he had no long-term plans at this stage in his life and figured he'd "go with the flow and figure it out," which is why he decided to take the jump when he was asked to audition for the role of Fezco in HBO's then-upcoming drama Euphoria.
"She gave me her phone number, so I called her, I went, they had me do a couple auditions and whatnot, and then I flew out to film the pilot in LA," Angus previously told the Face.
And the risk paid off, with Euphoria heading into its third season and Fez a firm favorite among fans.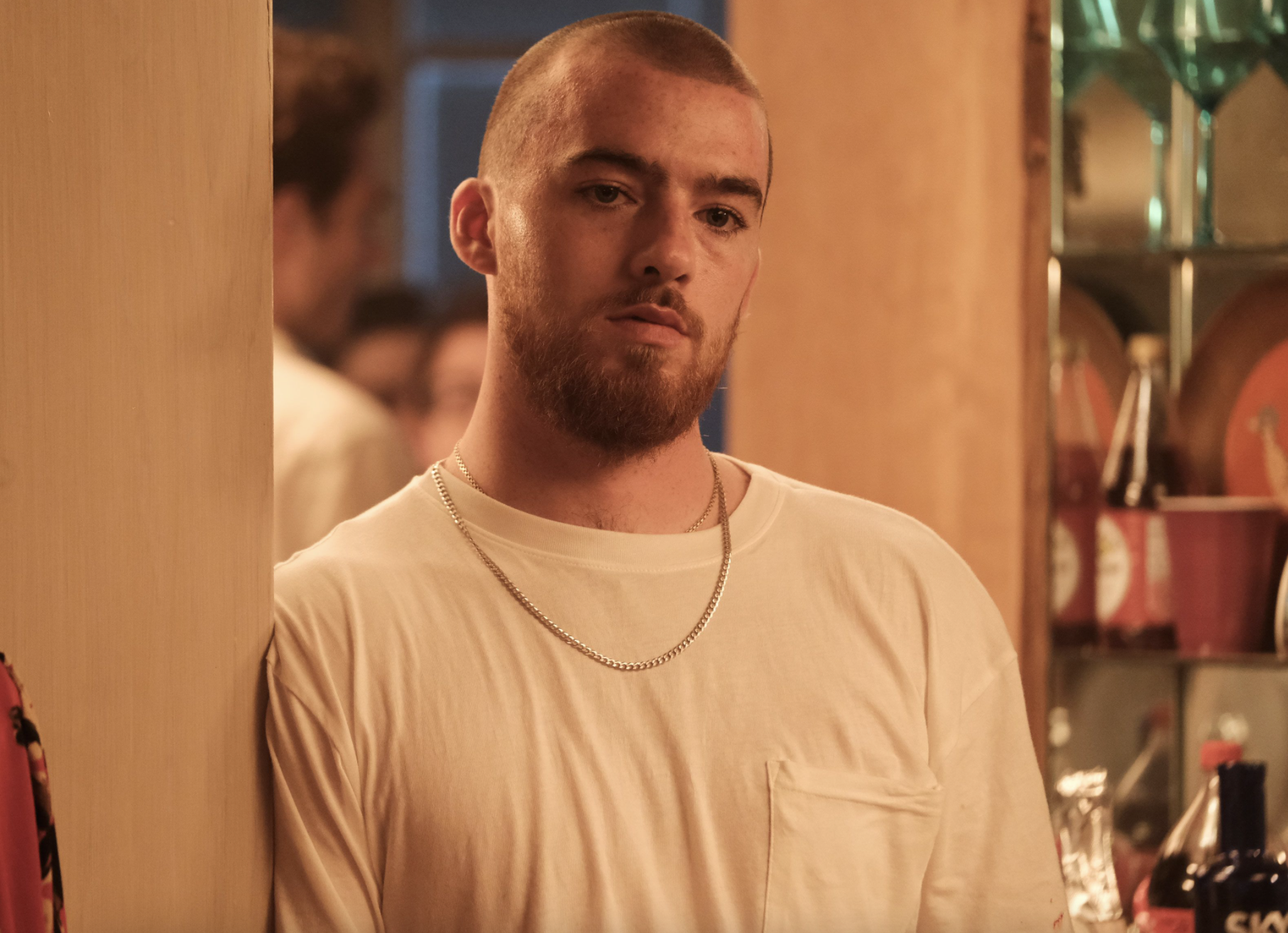 However, with great success tends to come great fame, and in addition to Angus' small screen role, he recently revealed that he will be starring in a movie and has also become a surprise fashion icon while signed to IMG Models.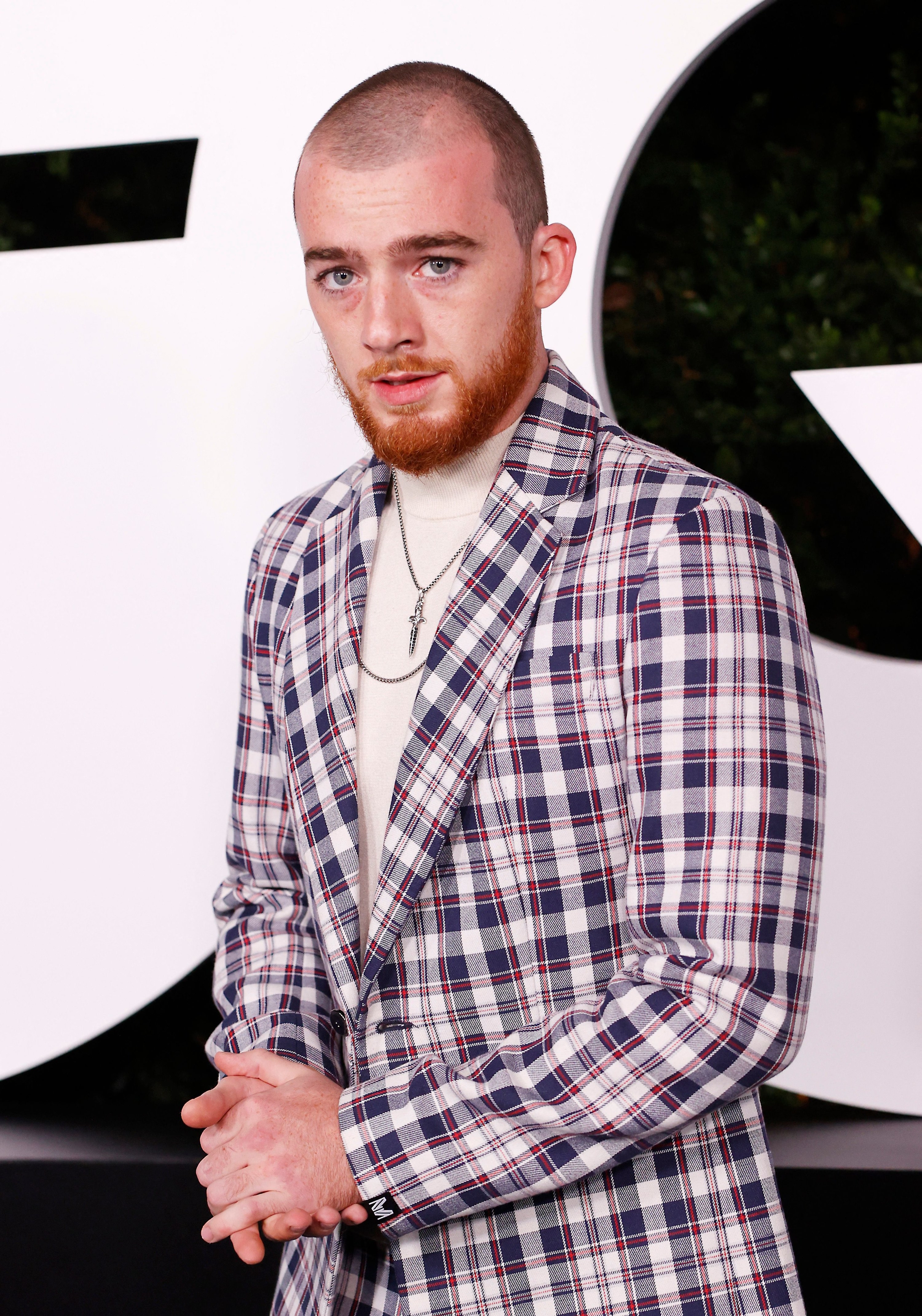 In short, Angus is somewhat of a Gen Z It Boy, but despite this, he is keen to maintain a sense of normalcy in his life and has confessed that he is "uncomfortable" with getting special treatment.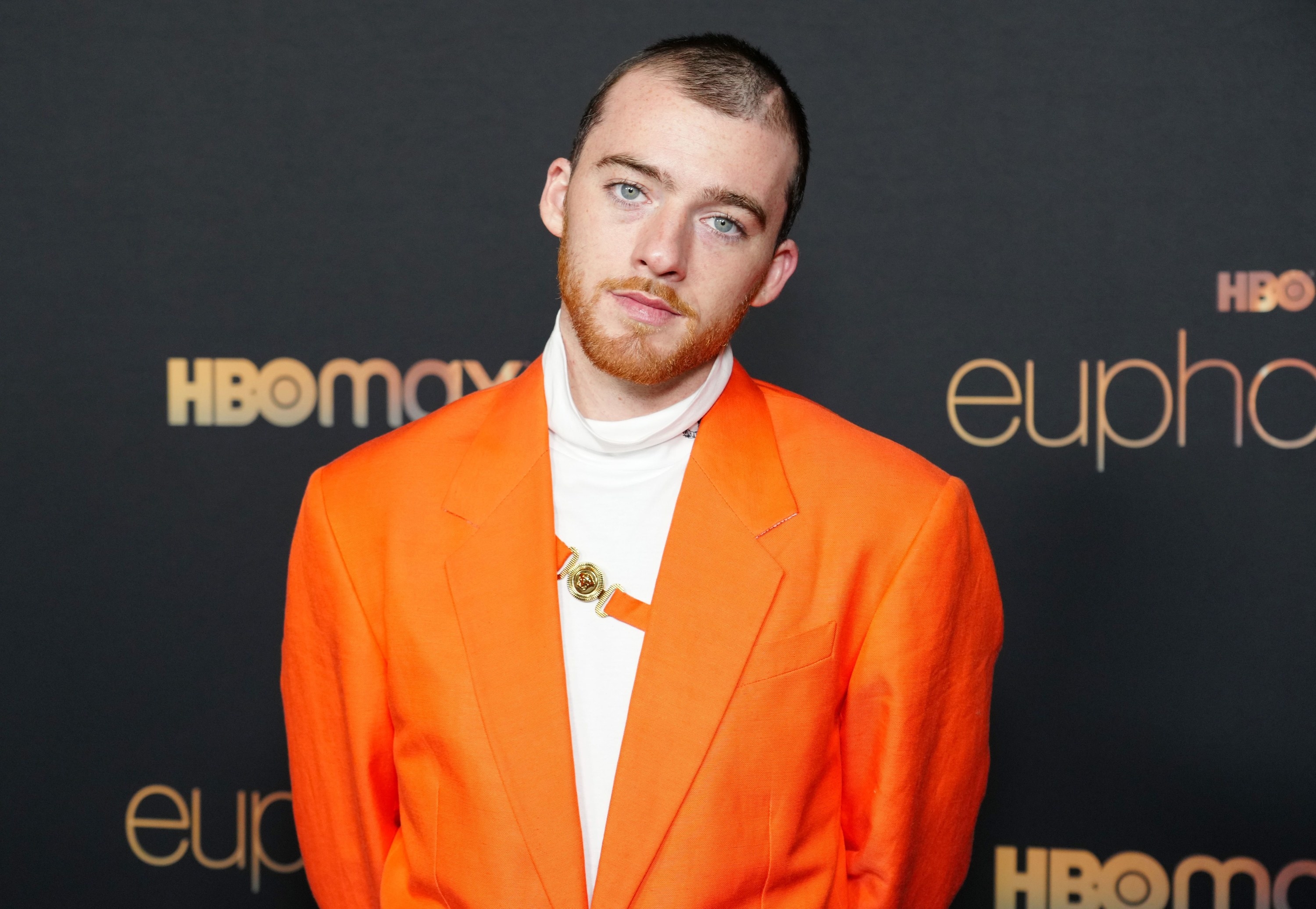 "I don't like being special. I don't want to be special. I like being regular," Angus told the Face. "I don't want people to open doors for me like I'm like a prince or some shit. I do really appreciate it, though."
"I open doors for people, too, you know? But it's getting to a point where I'm uncomfortable with special treatment. I'm not comfortable with it. I'm just a regular dude, man," he added.
With all of this considered, it's fair to assume that Angus probably enjoyed being treated like "a regular dude" by a shopkeeper when he tried to hype up his Euphoria costar Jacob Elordi's new Men's Health magazine cover.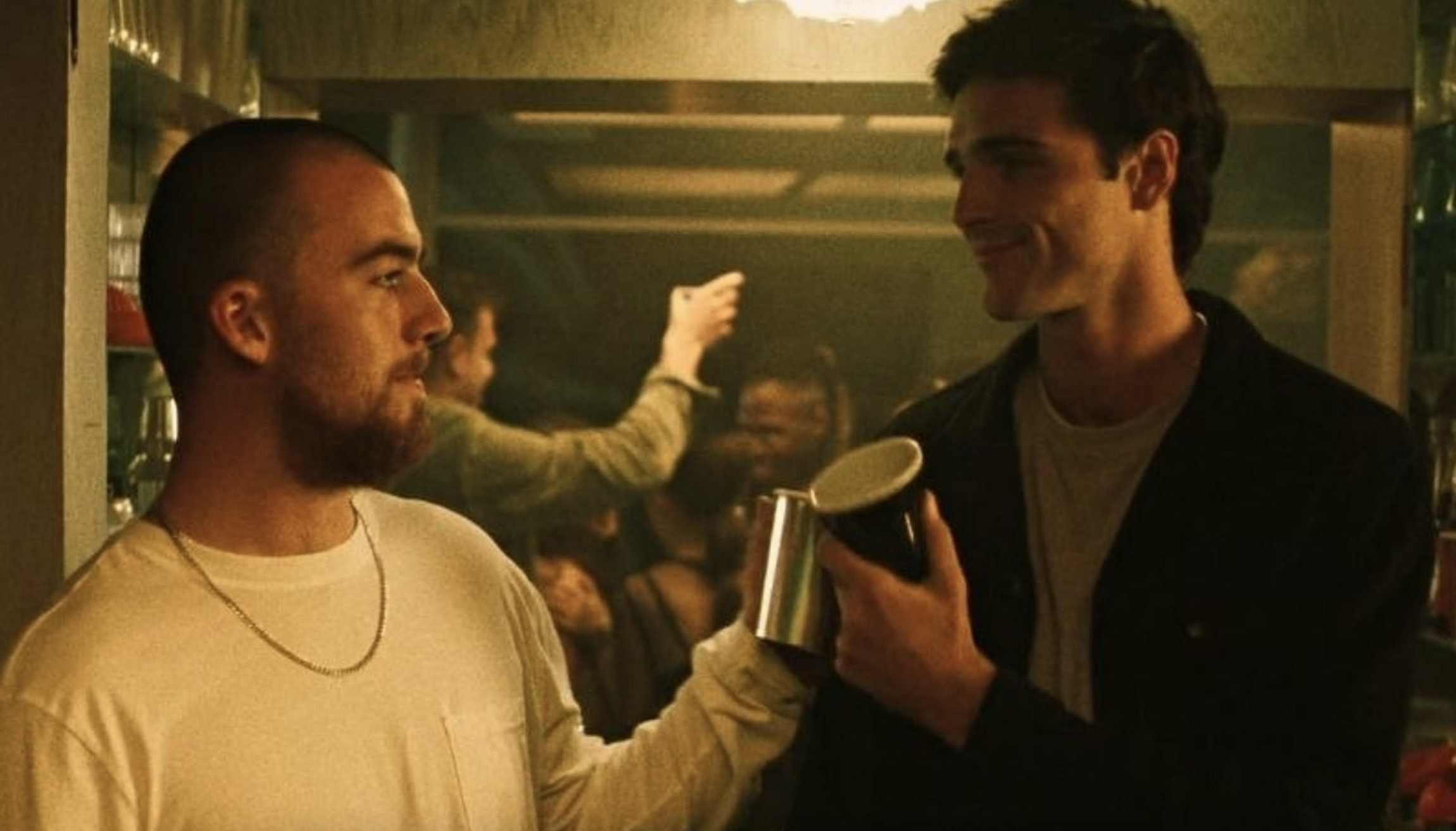 The actor accidentally caught the awkward clash on camera as he tried to film a TikTok video and happily shared it to his profile completely unedited.
In the short clip, Angus was thrilled to spot his good friend's cover shoot and quickly grabbed a copy of the mag to film for social media.
"Walking around, minding my own business as usual," Angus told the camera. "Guess who I run into? My motherfucking brother, man. Yo, what's happening bro! Everything good with you, man?"
Examining the photo, Angus was impressed with Jacob's physique as he laughed: "You looking good, man, you look like you've been working out or something, you feel me?"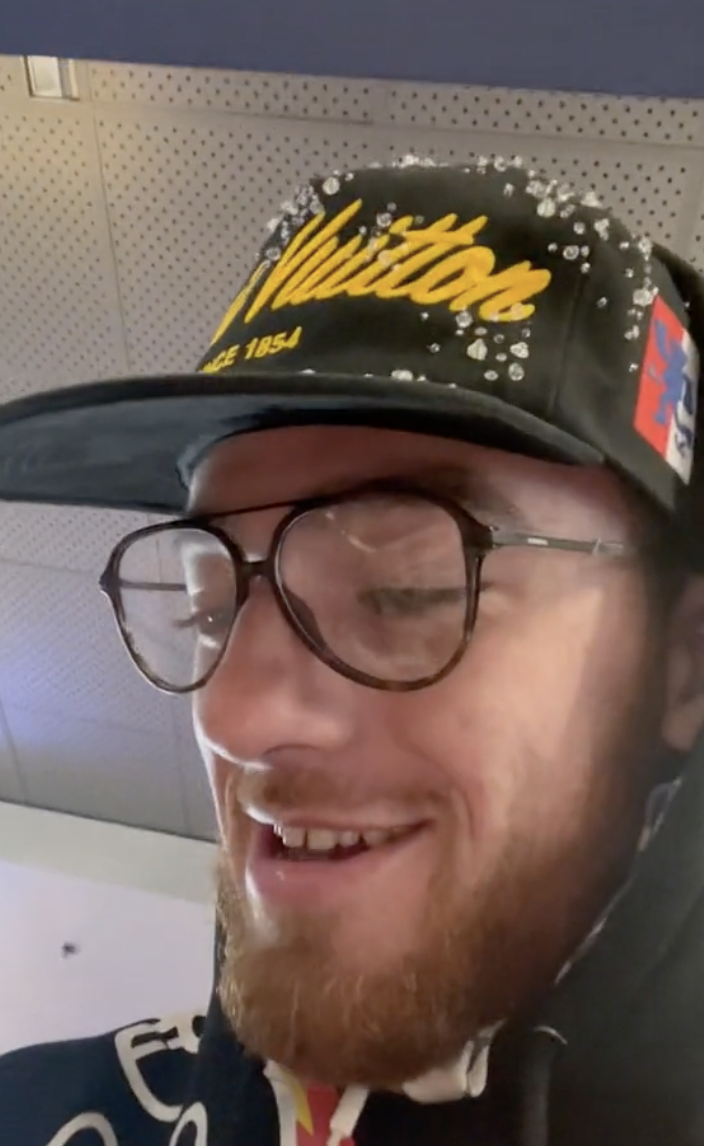 Reading the headlines from the magazine, Angus went on: "'Get Back In Shape,' I heard that. 'Eat The Tacos Lose The Pounds, 30 More Tasty Ways To Slim Down,' you heard."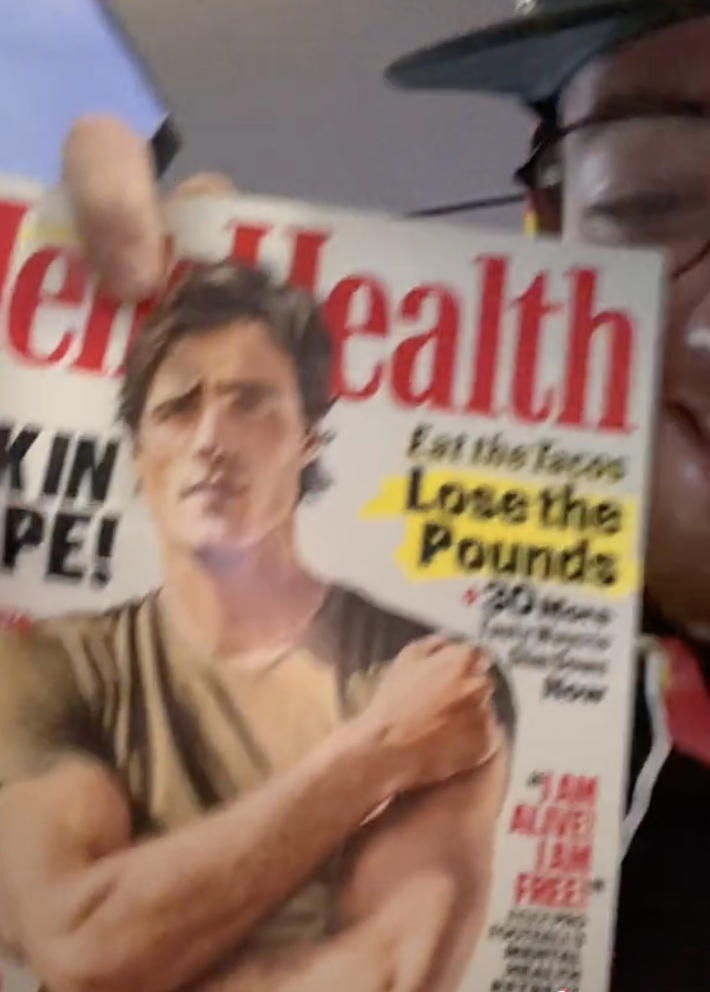 Putting the magazine back down, Angus went to round out the video as he said: "Yo, love, love, love, good to see you brother, I'm going to catch you soon."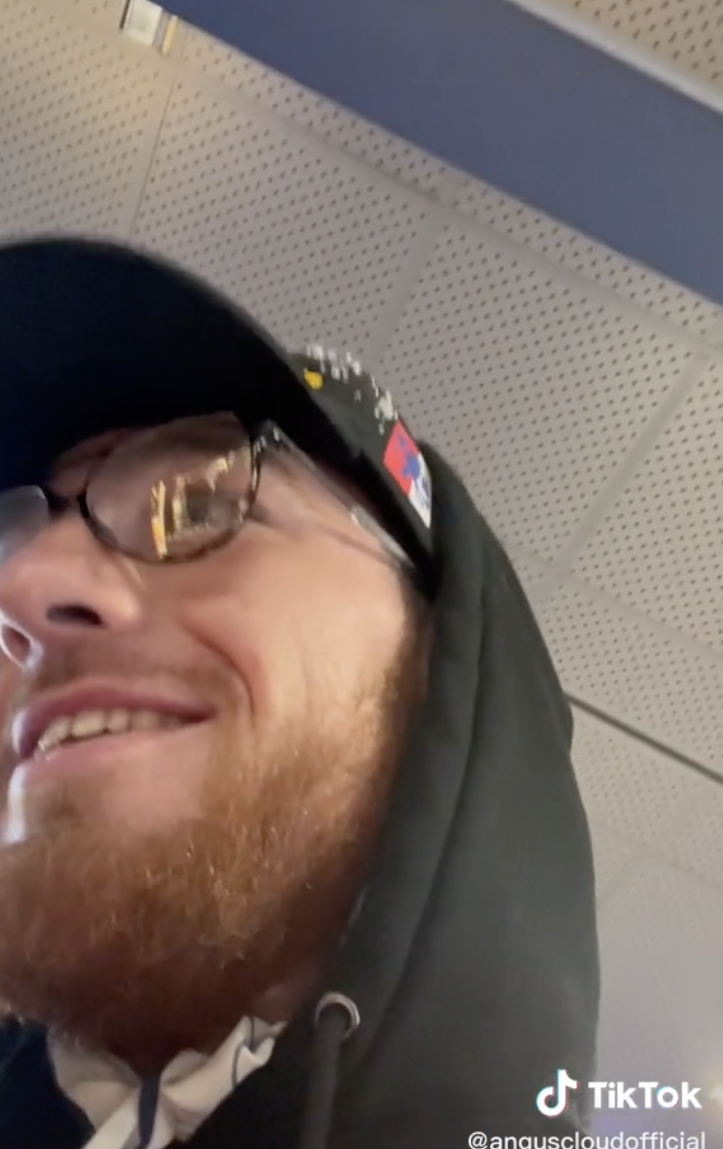 But the shopkeeper then said something inaudible to Angus, who reacted on camera.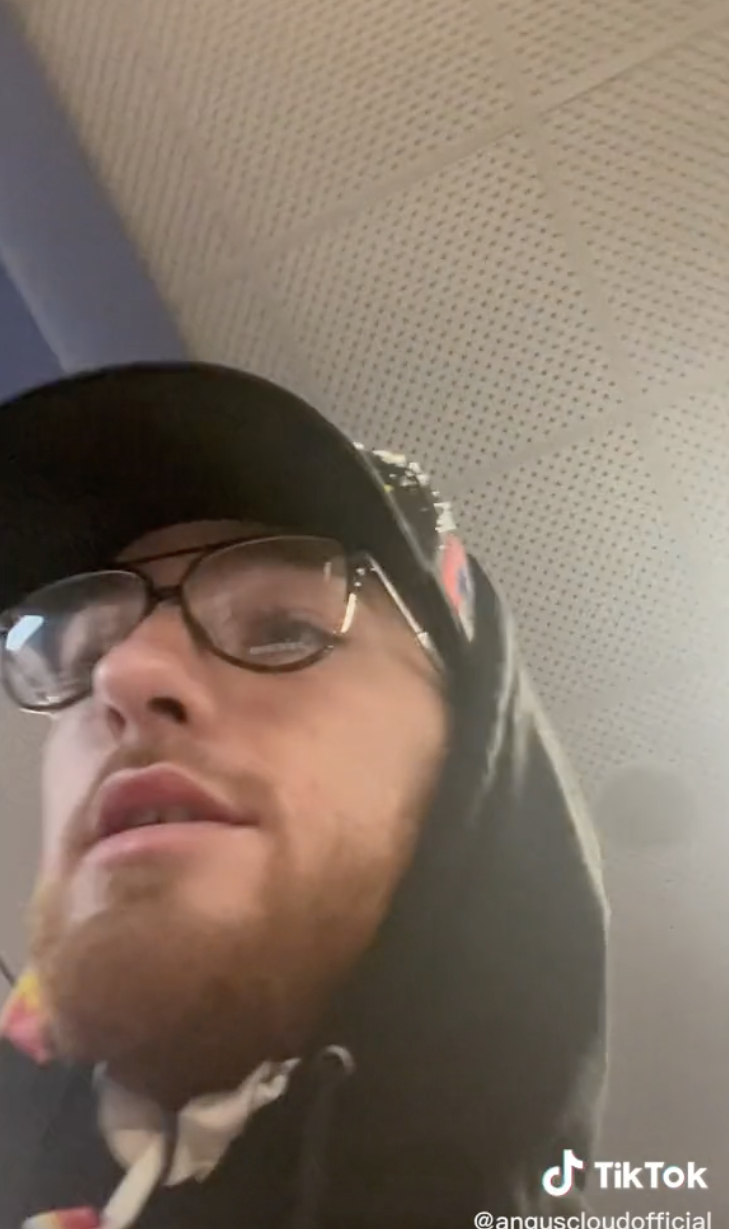 "Alright damn, I'm just trying to look at your merchandise," Angus said.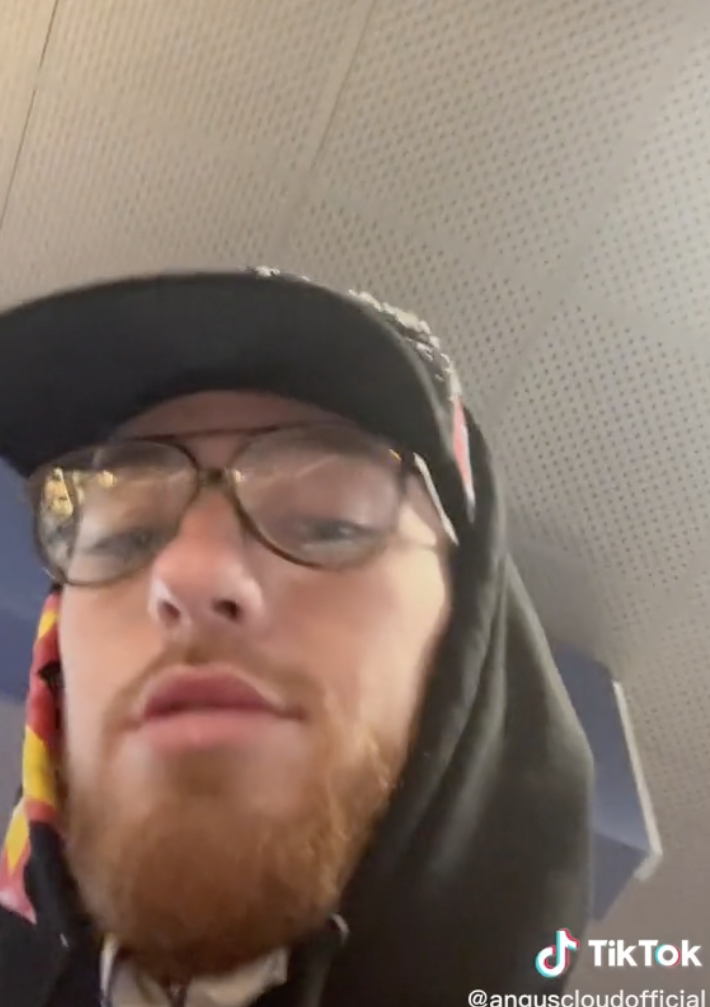 "Hella rude," he added to himself as he shook his head and ended the video, which has had over 4 million likes on TikTok so far.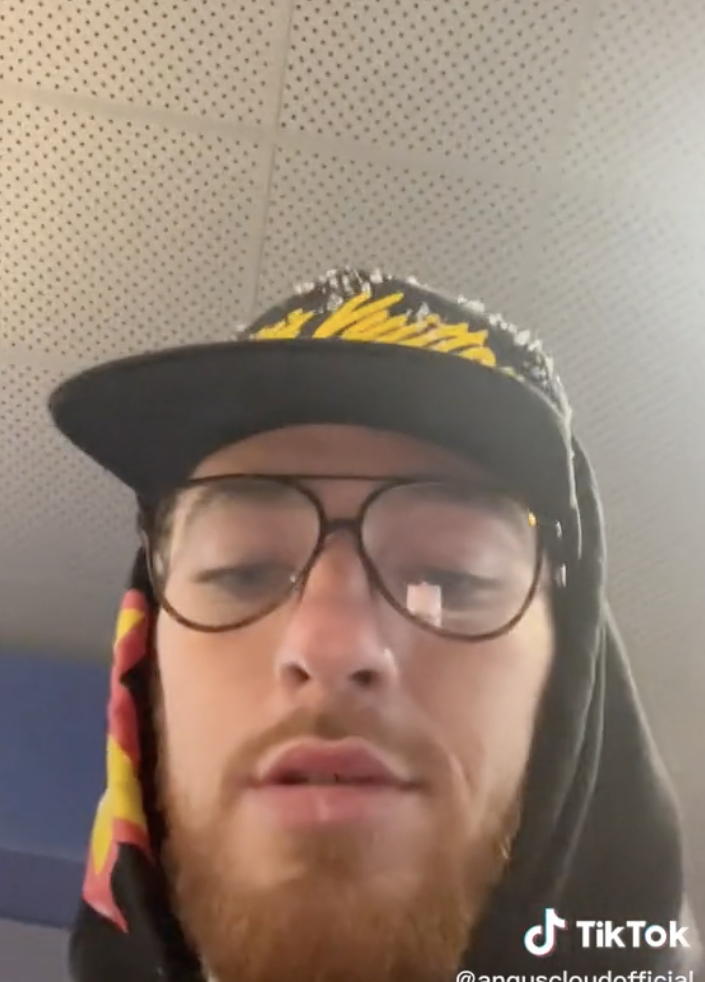 While fans were thrilled by Angus supporting Jacob, especially as their characters are far from friends in Euphoria, many were distracted by the exchange at the end.
"THE ENDING LMFAOAOA," one follower simply commented, while another asked: "Now who's being rude over there Angus? 😭"

Even the Empire State Building's verified account couldn't resist commenting on the clash as the manager wrote: "Not the mood change at the end."

This isn't the first time that Angus has filmed himself "running into" a castmate via magazine covers. He previously showed off Sydney Sweeney's Cosmopolitan cover shoot while sitting in the airport.
"I'm really tripping, what are you doing here, sis?" he said at the time. "Like, that's crazy, the world is a trip y'all."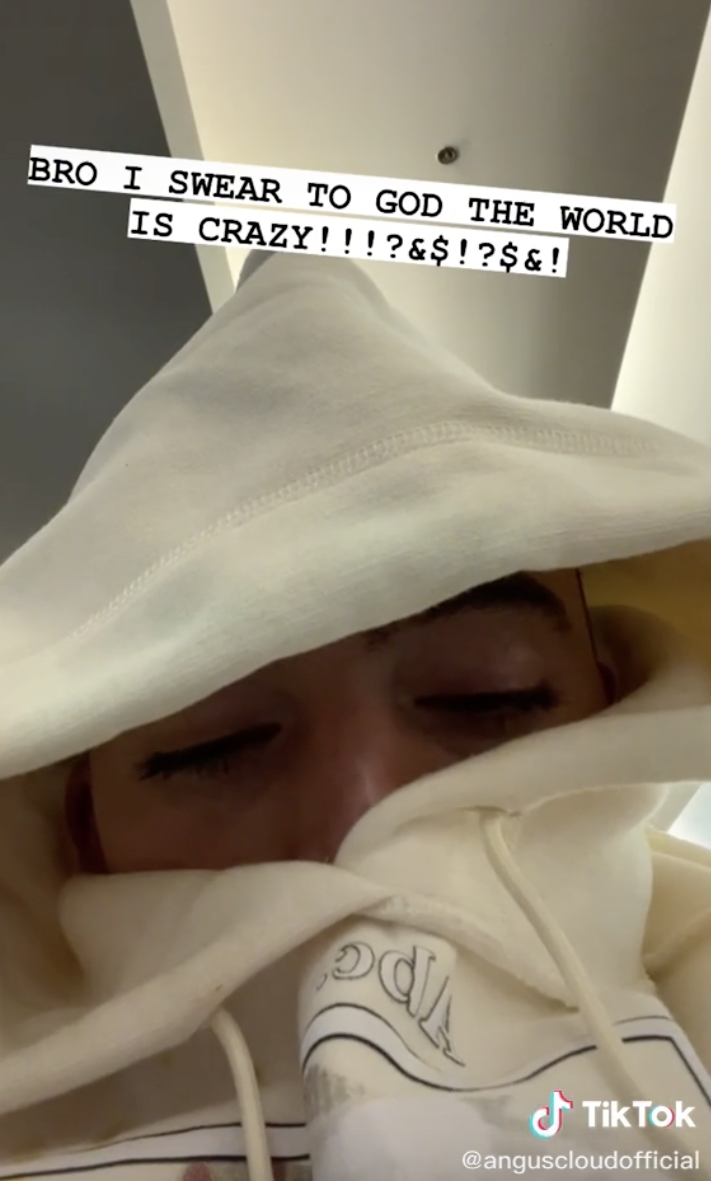 Angus recently revealed that Euphoria's showrunner, Sam Levinson, initially planned to kill Fez off in Season 1, but thankfully had a last-minute change of heart.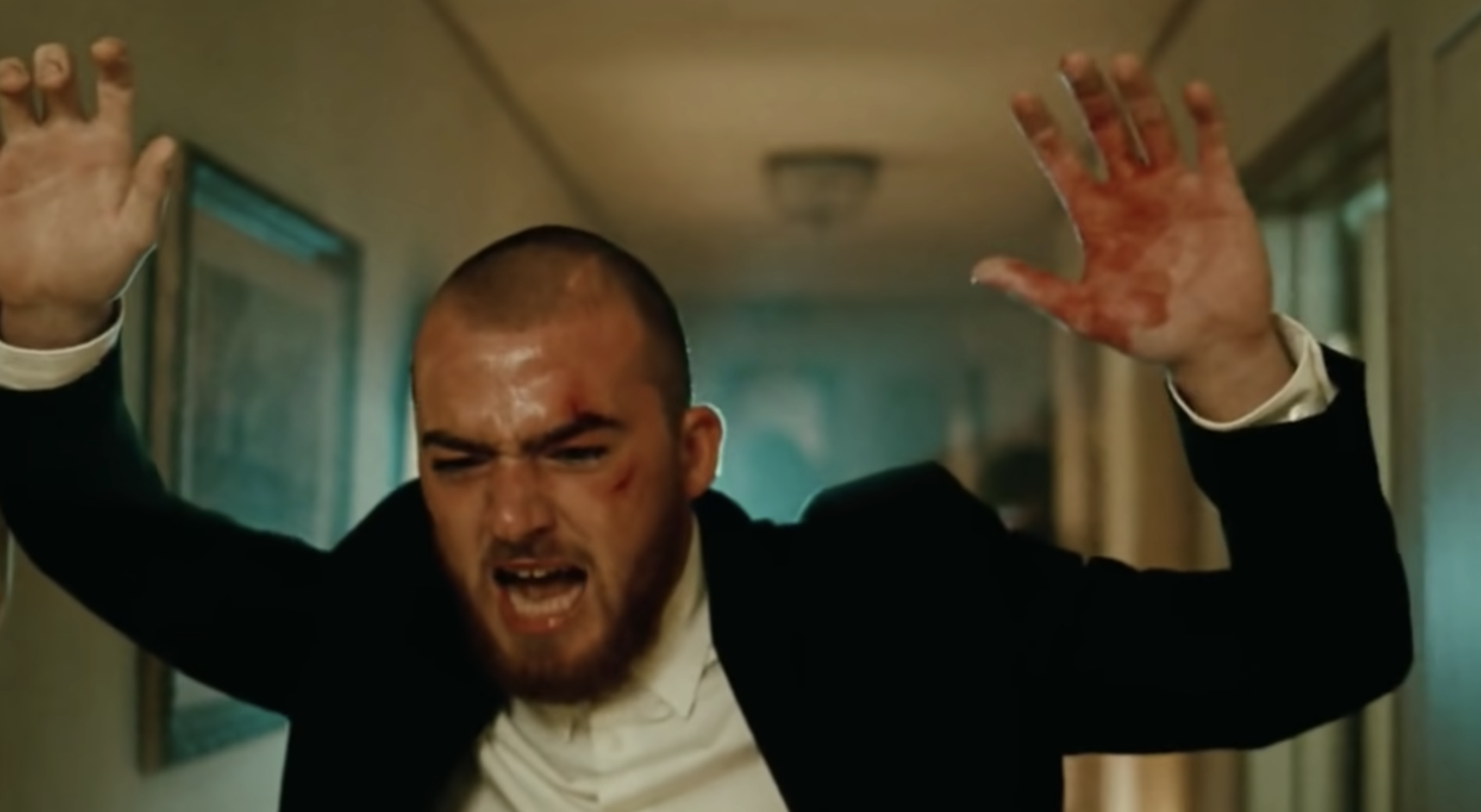 And he had a similarly narrow escape in the Season 2 finale as well, with Ashtray actor Javon Walton telling Variety that Fez was the one who was supposed to get shot, not Ashtray.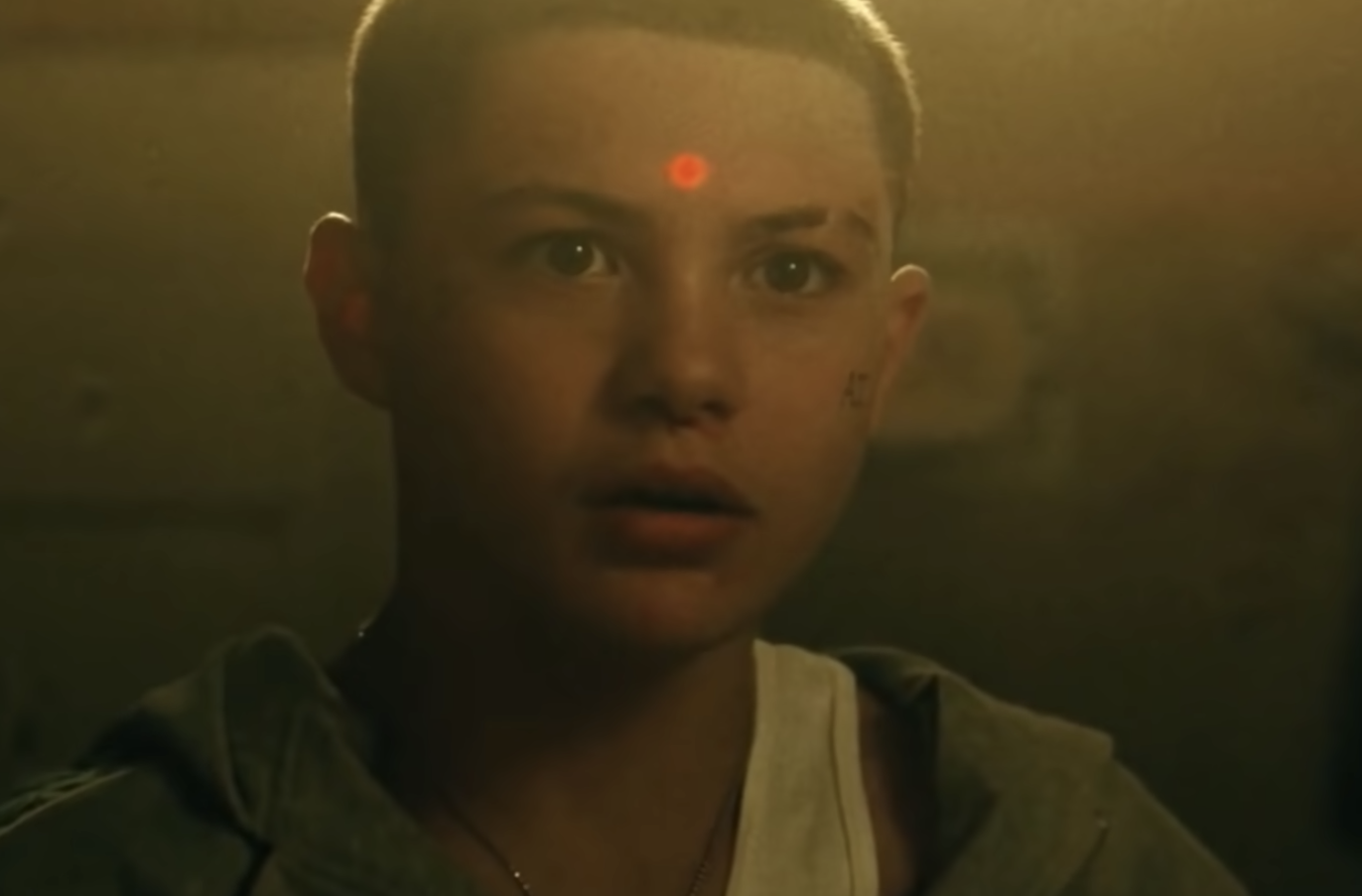 "Like a day before, they changed the storyline to me getting shot," he said at the time.
So with Fez seemingly here to stay, it's safe to say that Angus' celebrity status will only keep growing. However, for every person that treats the actor "like a prince," he should remember that there is probably a shopkeeper who will come along to humble him.