In a statement that was posted to his Instagram page at the time, Elliot said, "I feel lucky to be writing this. To be here. To have arrived at this place in my life."
"I can't begin to express how remarkable it feels to finally love who I am enough to pursue my authentic self," he added.
The star went on to make history as the first trans man to appear on the cover of Time, where he said that he had "felt like a boy" since the age of 9, explaining: "I wanted to be a boy. I would ask my mom if I could be someday."
More recently, Elliot has opened up about the devastating impact that societal pressures had on him when he first found fame, with the actor just 20 years old when he got his big break as the title character in the 2007 movie Juno.
In an essay for Esquire, which was published earlier this month, Elliot revealed that the expectations he faced around the movie's success almost killed him after he was forced to wear a dress for every press event.
"When Juno was at the height of its popularity, during awards-season time, I was closeted, dressed in heels and the whole look," he wrote. "I wasn't okay, and I didn't know how to talk about that with anyone."
Referencing Juno's premiere at Toronto Film Festival, Elliot added: "I said I wanted to wear a suit, and Fox Searchlight was basically like, 'No, you need to wear a dress.'"
"They had me wear a dress, and...that was that. And then all the Juno press, all the photo shoots — Michael Cera was in slacks and sneakers," he went on. "It's easy for people to roll their eyes, but you know what? No. That was really extremely, extremely fucked up. Regardless of me being trans!"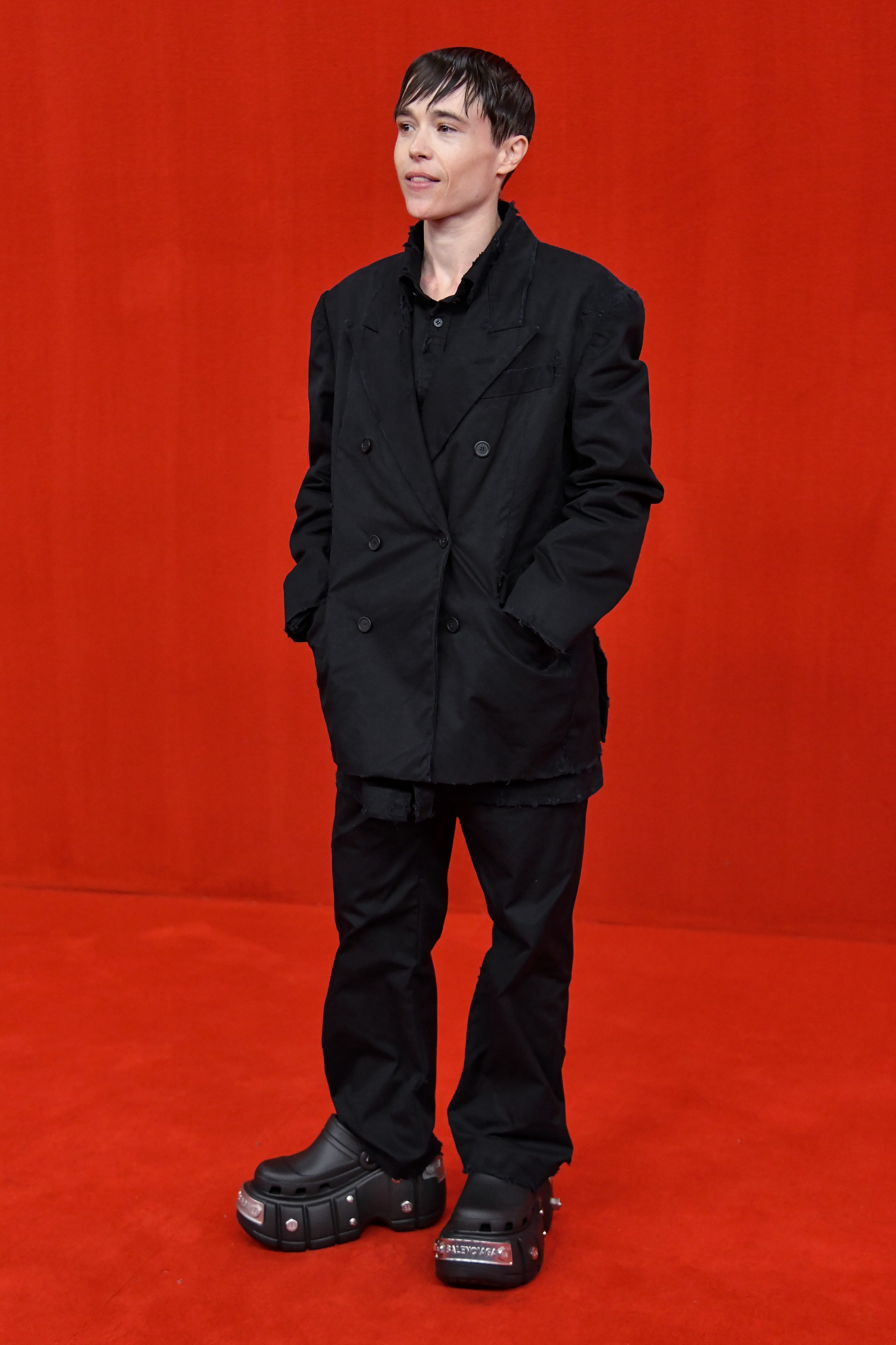 Elliot then wrote: "I get that people don't understand. 'Oh, fuck you, you're famous, and you have money, and you had to wear a dress, boo-hoo.' I don't not understand that reaction. But that's mixed with: I wish people would understand that that shit literally did almost kill me."
"I struggled with food. Intense depression, anxiety, severe panic attacks. I couldn't function," Elliot explained. "In my early to mid-20s, I didn't know how to tell people how unwell I was. I would berate myself for it. I was living the life and my dreams were coming true, and all that was happening."
Since transitioning, Elliot has admitted to being happier than ever, and during an appearance on Late Night With Seth Meyers on Tuesday, the star said that he now feels joy and presence that he never thought possible.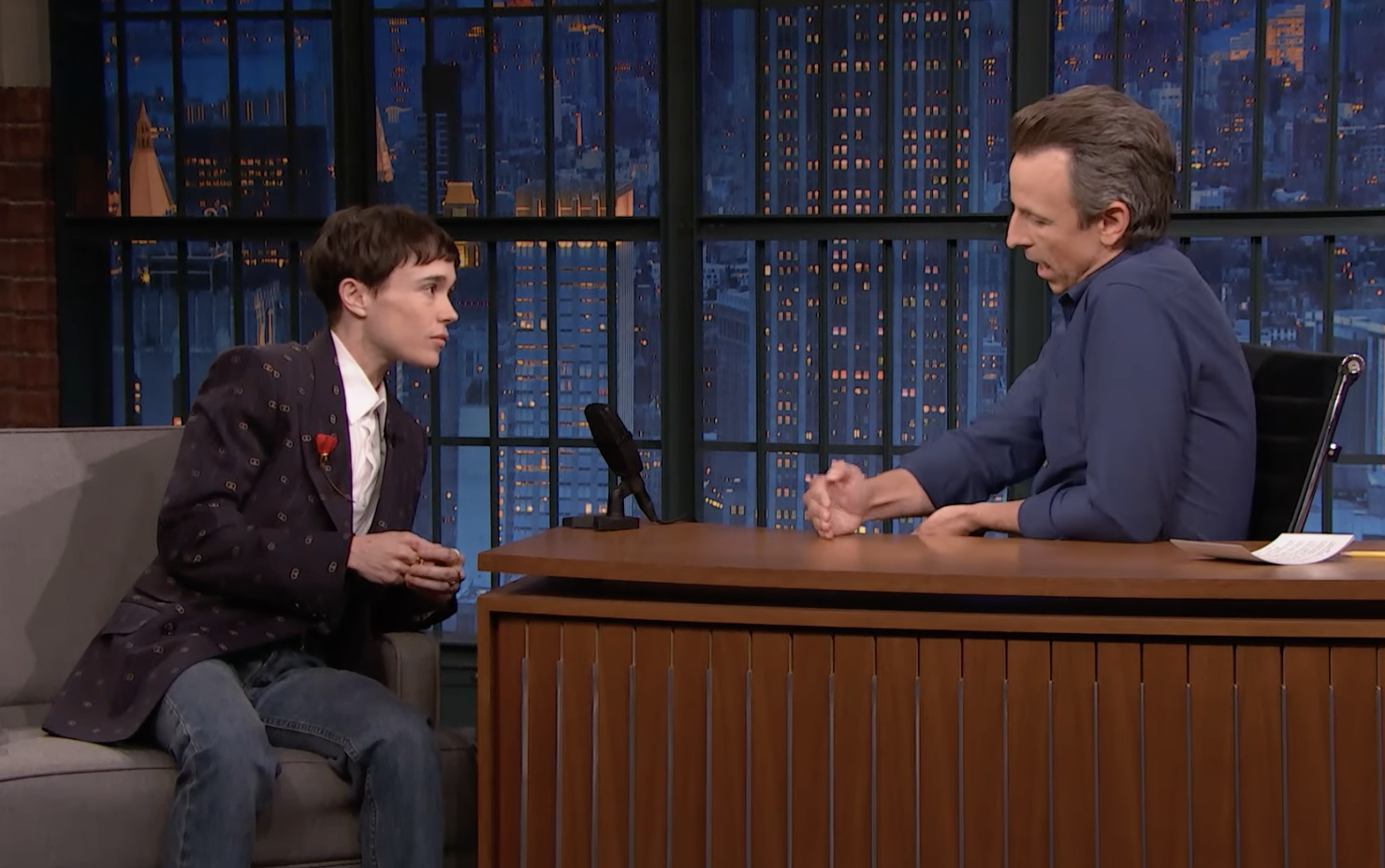 "I want to focus on — and it has been so extraordinary — the degree of joy I feel and the degree of presence I feel that I never really thought possible for a long, long time. That's what I'm focusing on and embracing," Elliot told the host.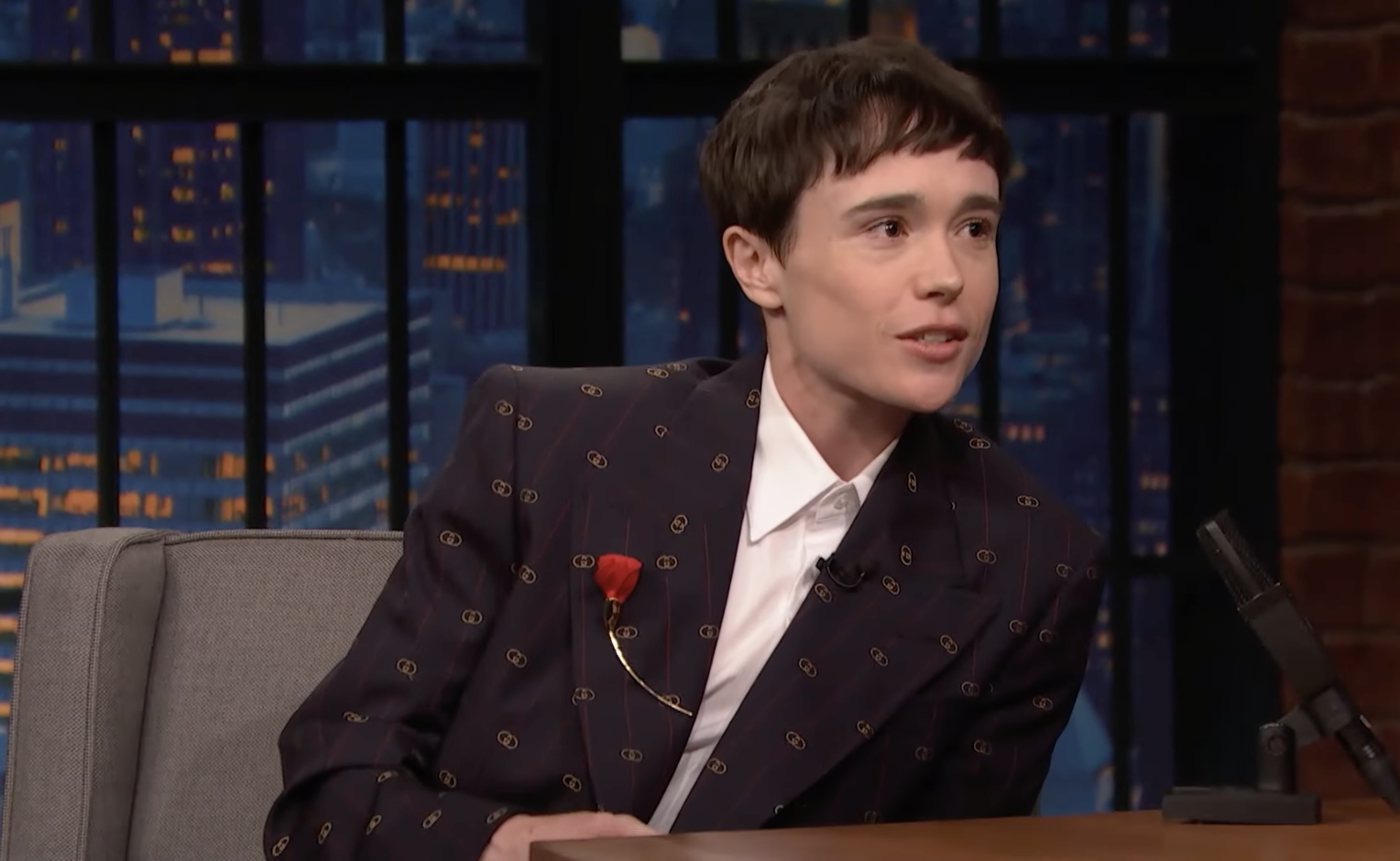 But he went on to confess that "moments can be overwhelming" when asked about the negative reaction that his very public transition can receive.
"I feel like it's so unfortunate because we're all on the same team here; whether you're trans, gender nonconforming, cis, we all have these expectations and these limits and constraints because of people's obsessions with the binary and how we are all supposed to live our lives," Elliot said. "So, to me, it'd be so special for us all to be able to connect and talk about how similar we are in all of our journeys."
Elliot added that he hoped that the people who made nasty comments about him could "embrace" the fact that his life has been so drastically improved by transitioning.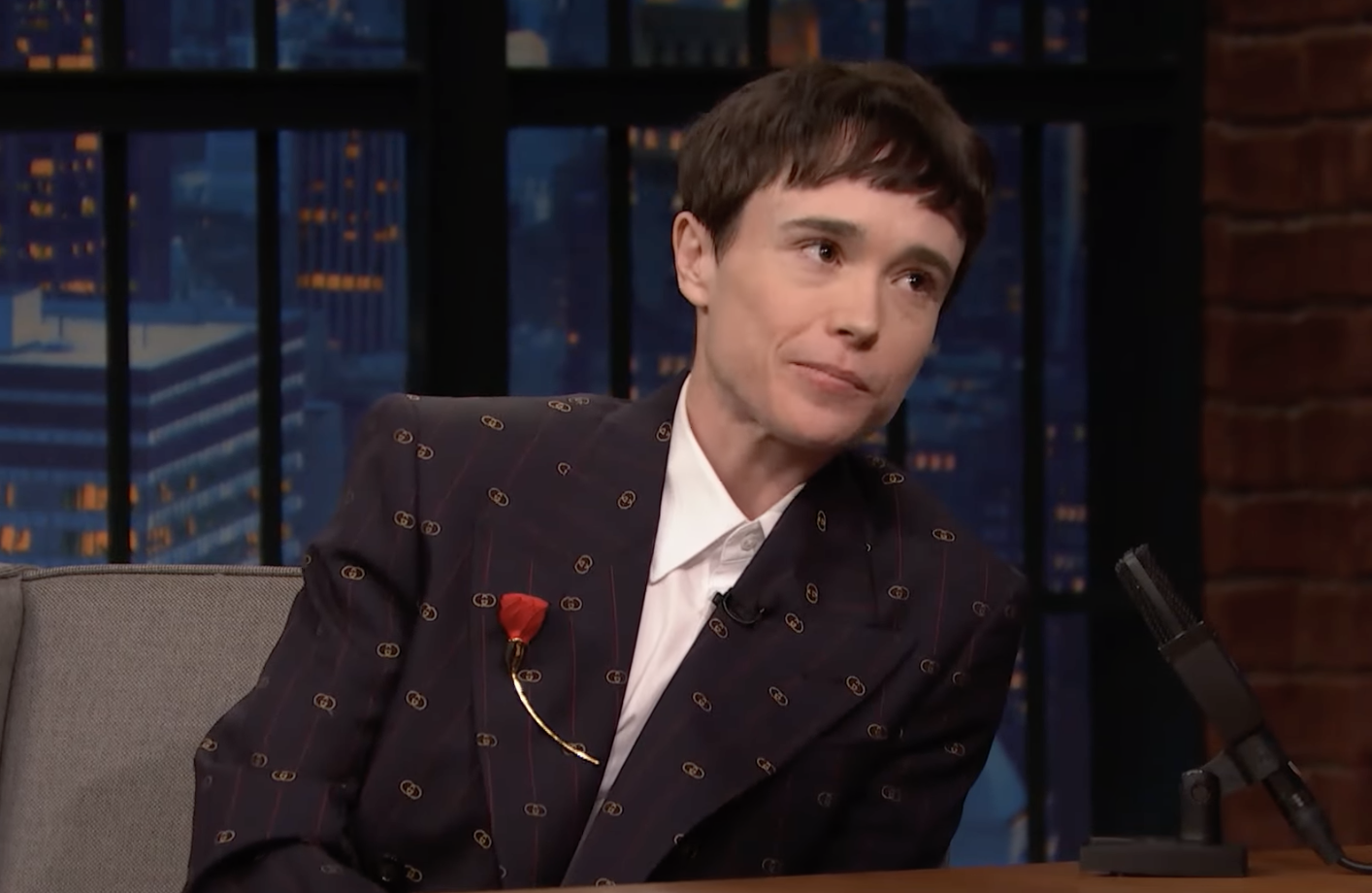 "The times in my life when I was the most uncomfortable, I was the most unwell, were the times where I was the most angry and the most unkind to myself," he shared. "It's improved my life drastically, and I hope people who do have an issue with me can try and hear that and embrace that on some level."
And ultimately, transitioning has made Elliot a better person, with the actor saying of his past: "A lot of the time I was just trying to move forward and [wasn't] getting to embrace the experience as much as I get to now. I think it's made me better in so many facets; as a person, as a friend, in relationships."
Elliot also praised The Umbrella Academy showrunner, Steve Blackman, for incorporating his transition into his character's storyline for the Netflix series.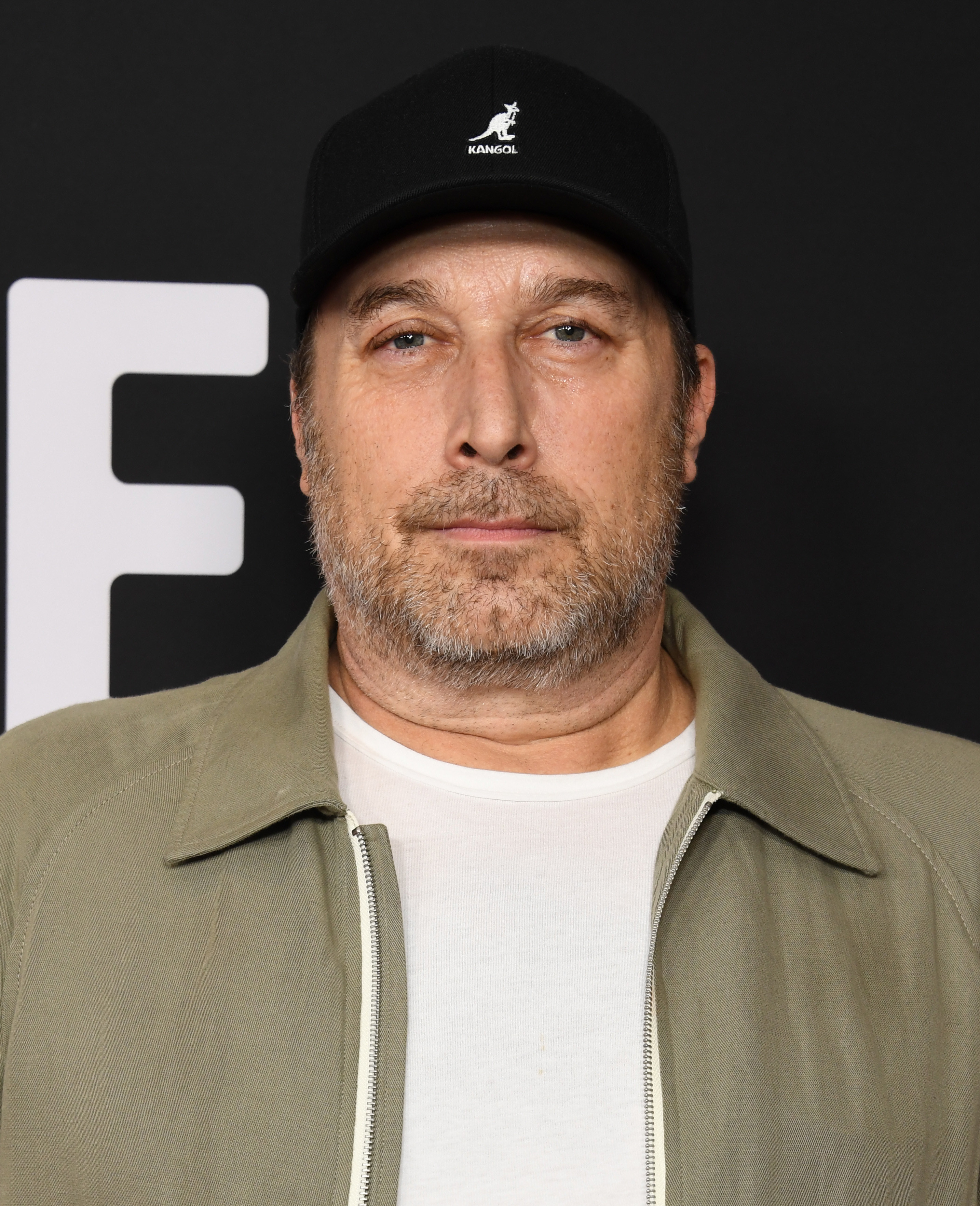 The third season of the show premiered on Wednesday, and includes the moment when Elliot's character becomes Viktor.
The scene was written by Thomas Page McBee, who is also transgender, and Elliot told Seth: "I feel proud of it, and I'm excited for people to see it."
McBee previously told Esquire that the scripts for Season 3 were already locked when Elliot came out, with production set for just two weeks later. However, Blackman was "passionate" about including Elliot's real-life transition in the show.
"The job would be to graft a transition story over the intricate plotting of an ensemble show," the writer explained. "Elliot and I had a long conversation about when and how Viktor may have come to discover his gender identity, and in what ways he might embody that identity in Season 3."
"Steve and I used Elliot's insights as a jumping-off point to form and neatly overlay an economical narrative on those existing scenes — one that echoed where Elliot was in his own transition process at the time of shooting," McBee concluded.
And while it has only been out for a few hours, Viktor's transition has already won high praise from fans of the show.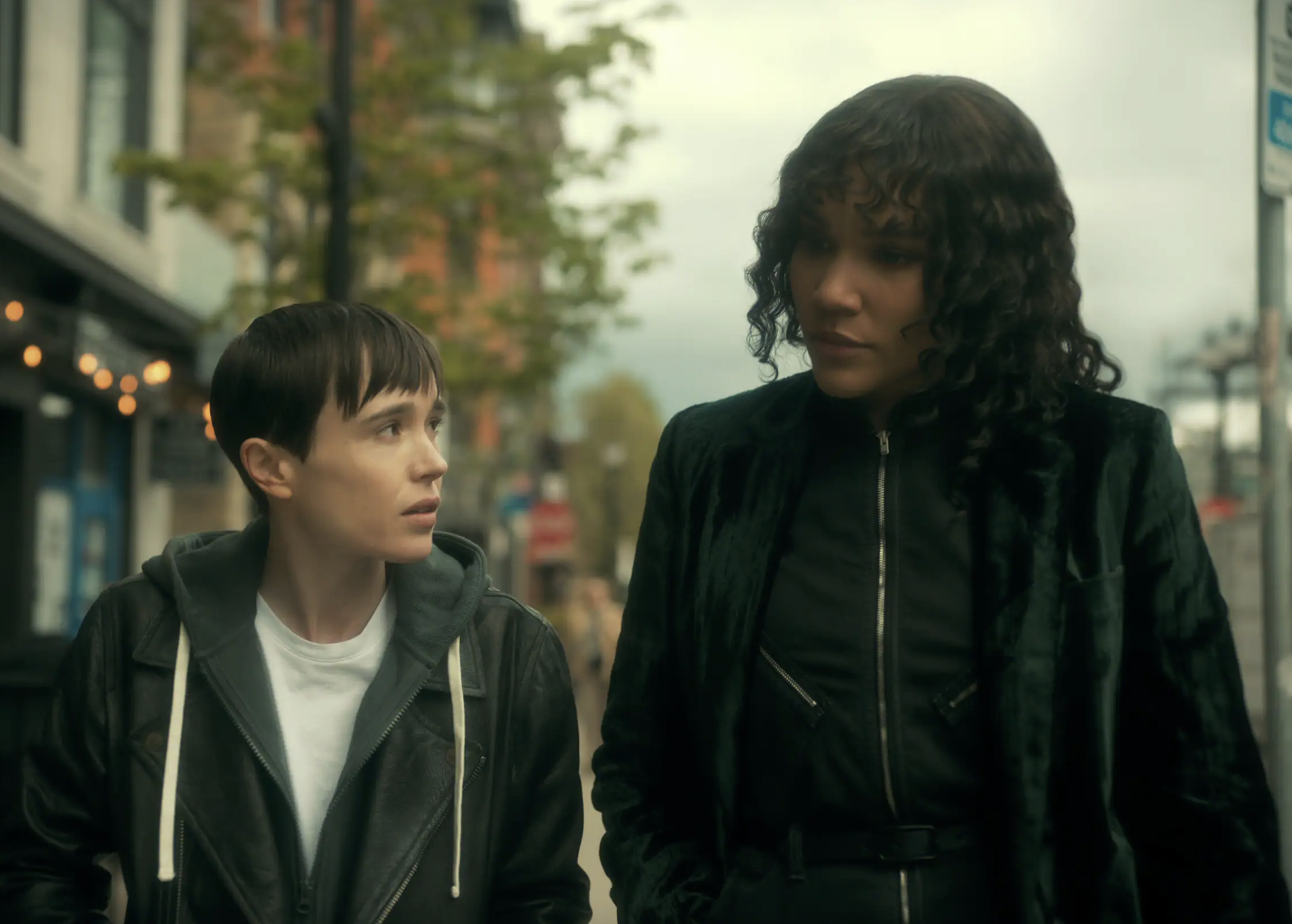 "The Umbrella Academy handling Elliot Page's transition and having Viktor transition in the show is so powerful, it's done so beautifully so far ugh heart is full," one person tweeted.
Another wrote: "@UmbrellaAcad fantastic handling of Viktor coming out - was absolutely heartwarming and so so proud of @TheElliotPage - double confirmed my fave show."