Unless you've been living under a rock lately, you're probably aware that Ghostface is back in town for a brand-new installment of the horror movie franchise Scream.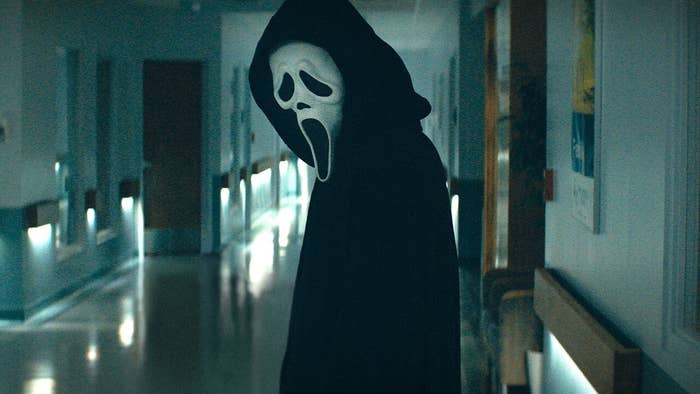 The new movie, which is set for release this week, has been described as "an absolute, brand-new relaunch of the franchise" by star Courteney Cox, who also appeared in the original 1996 movie.
But its release has still served as an excuse for the OG cast to enjoy a reunion, with Courteney joining Neve Campbell, David Arquette, and Drew Barrymore for a candid chat on The Drew Barrymore Show this week.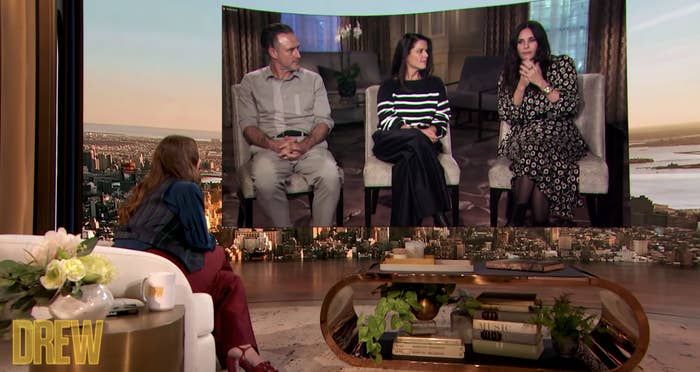 As the group discussed their experiences on set, Drew recalled having a pregnancy scare that left her "freaking out" — and how she turned to Courteney for help through it.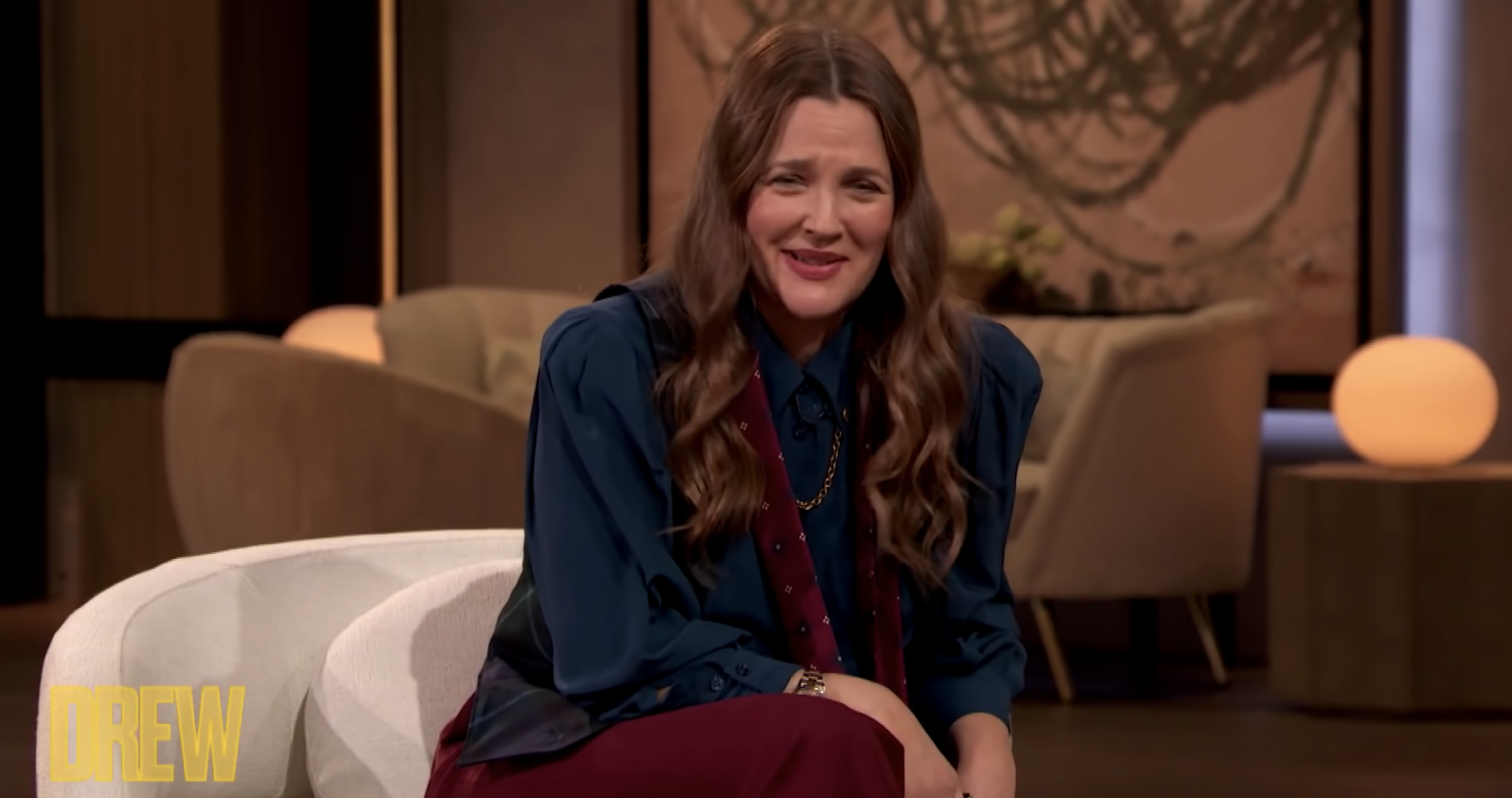 Drew only briefly appeared in the movie but featured prominently in the promo leading up to its release, which gave her plenty of time to bond with her costar.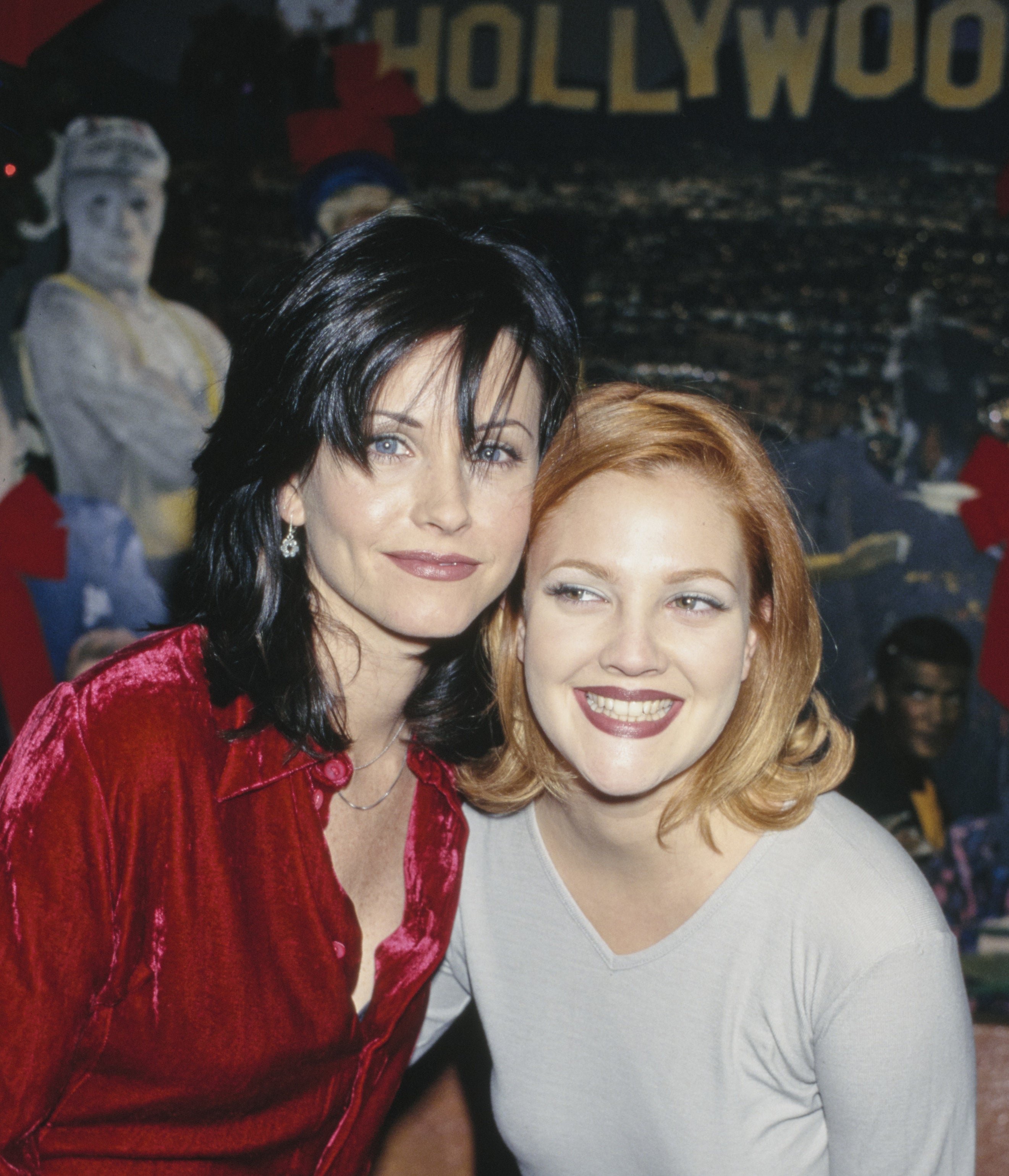 Speaking to Courteney on the show, Drew reflected: "We became so close, Courteney. I remember at the poster shoot I was, like, having a nervous breakdown because I was having a false sense of being pregnant."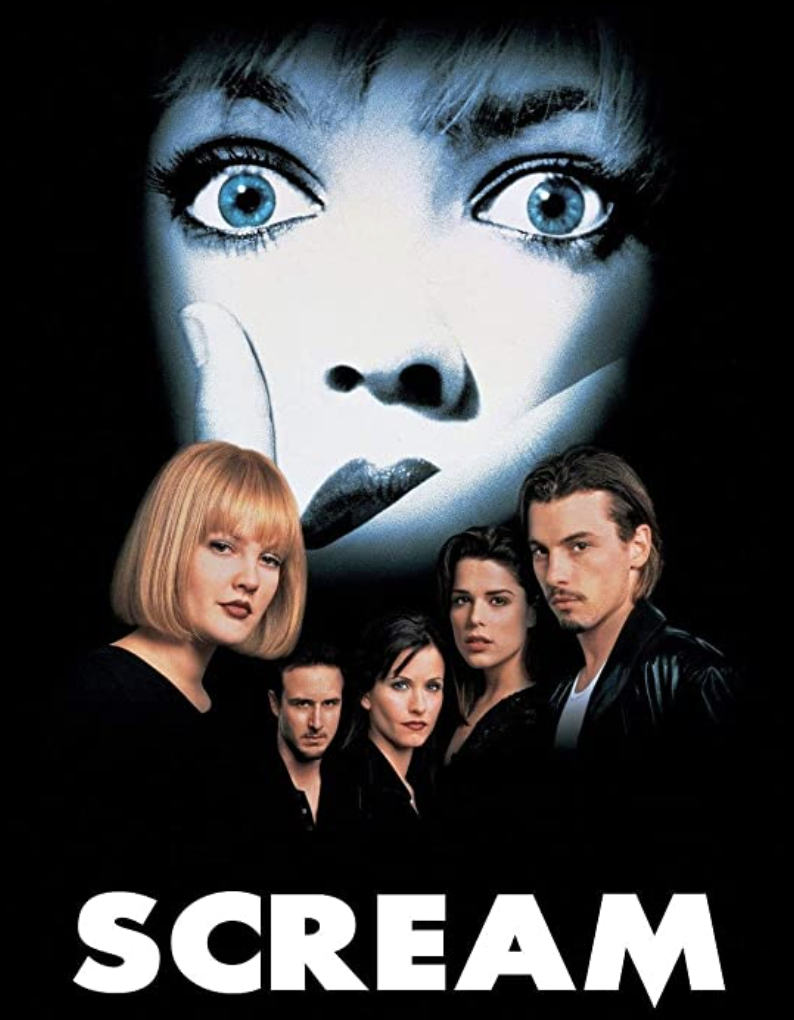 "I kept asking you, 'How do you know if you're pregnant? Like, I'm freaking out! We're supposed to shoot this poster but oh my god, I just started dating somebody! How do you know?'" Drew continued. "I felt safe going to you, like you were the mature, safe person in the room."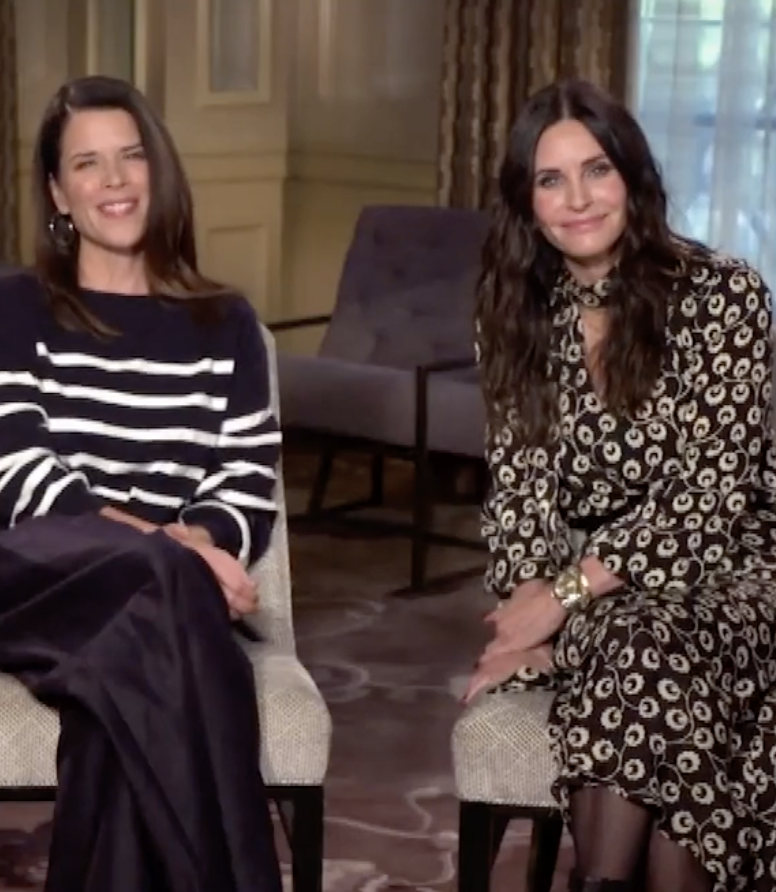 It turns out that Drew had no reason to panic because it was a false alarm, and the star didn't become a mom for another 16 years when she welcomed her daughter Olive with ex-husband Will Kopelman.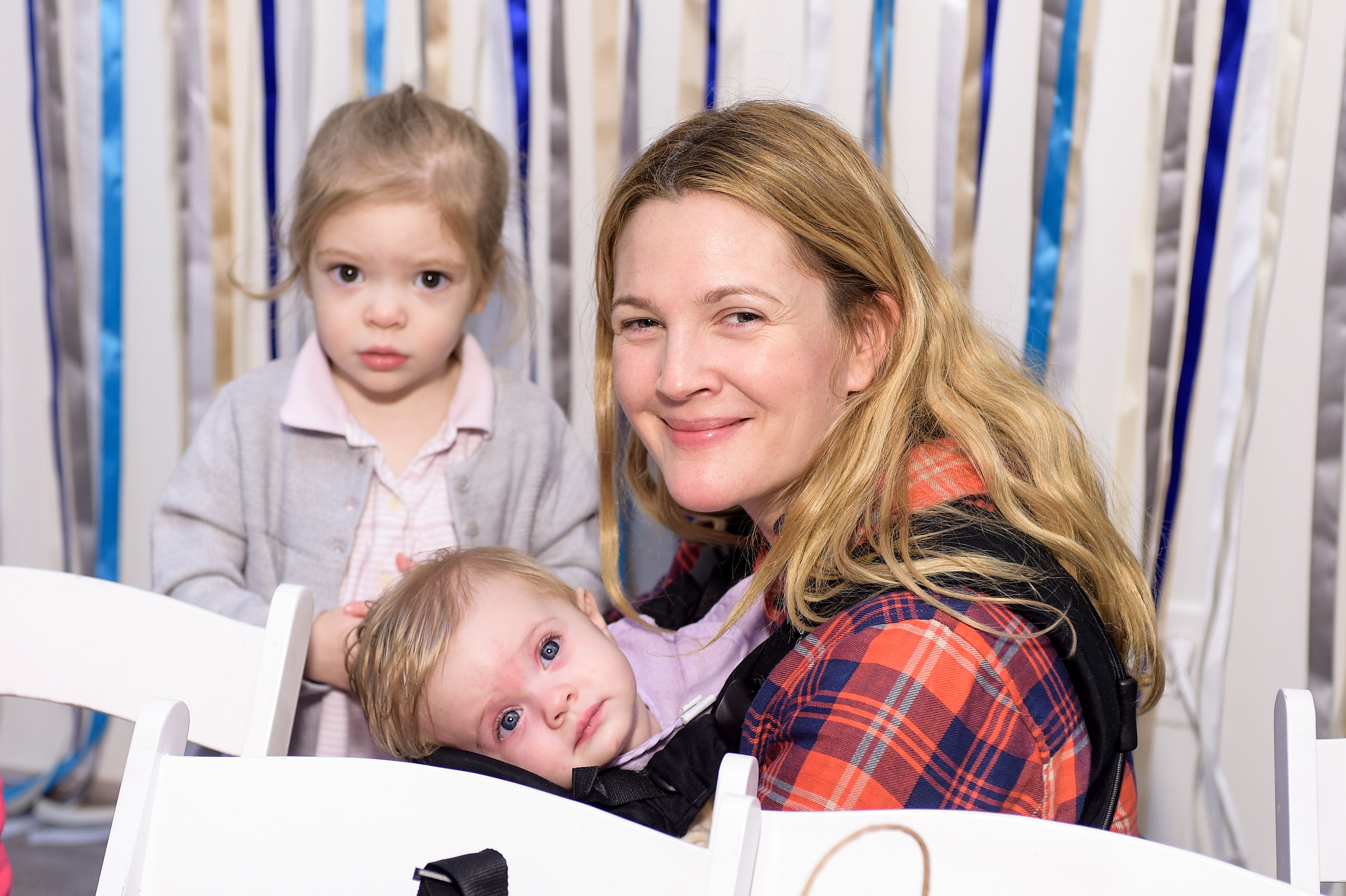 While Drew may not have given us the first Scream child, Courteney and David reflected on how their daughter is a direct result of the franchise and how much the movie changed their lives in every possible way.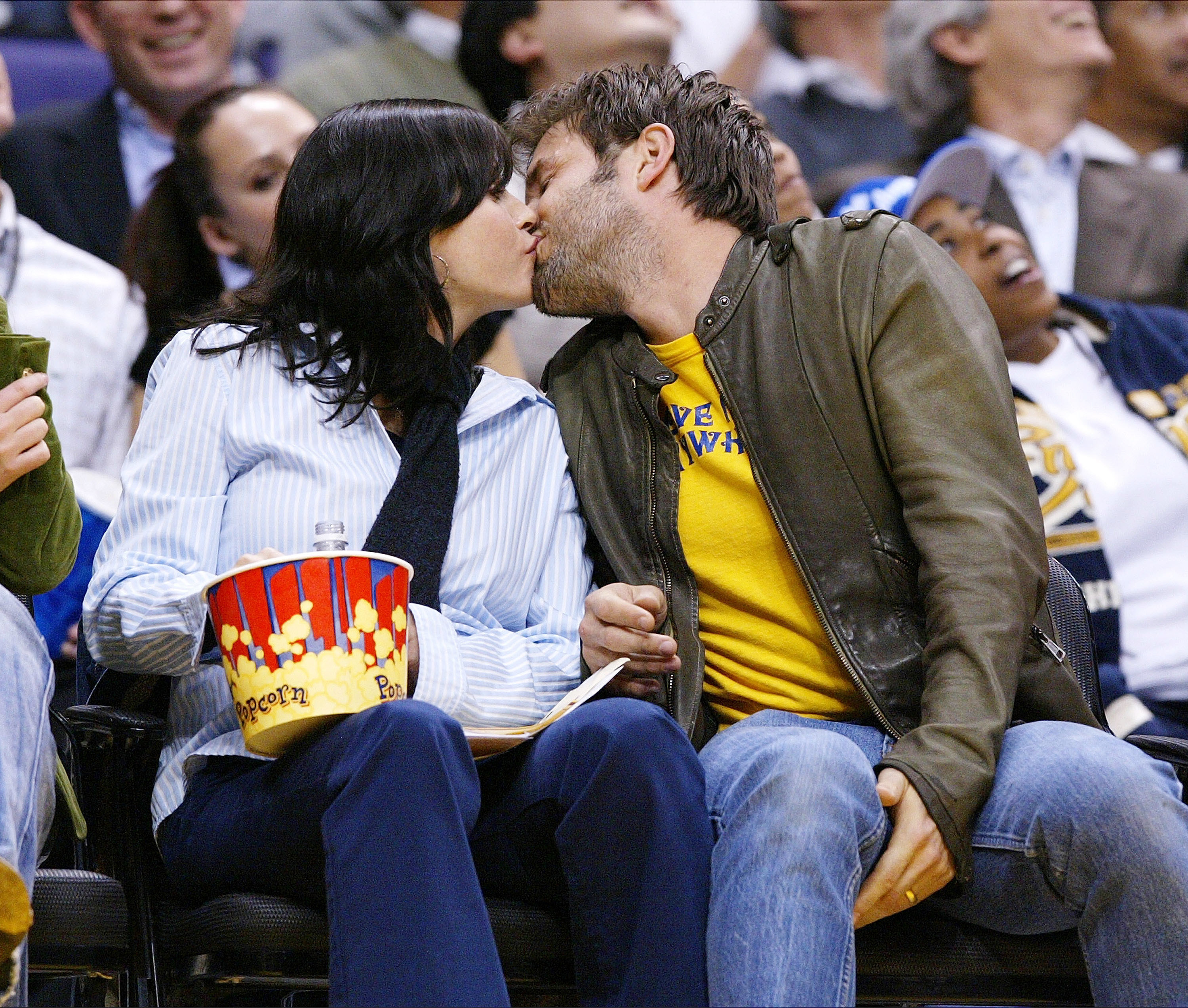 Their daughter Coco was born in June 2004, with David telling Drew: "We had a daughter out of it and she's the greatest thing in my life. That really is the most impactful thing that has ever happened to me in this business."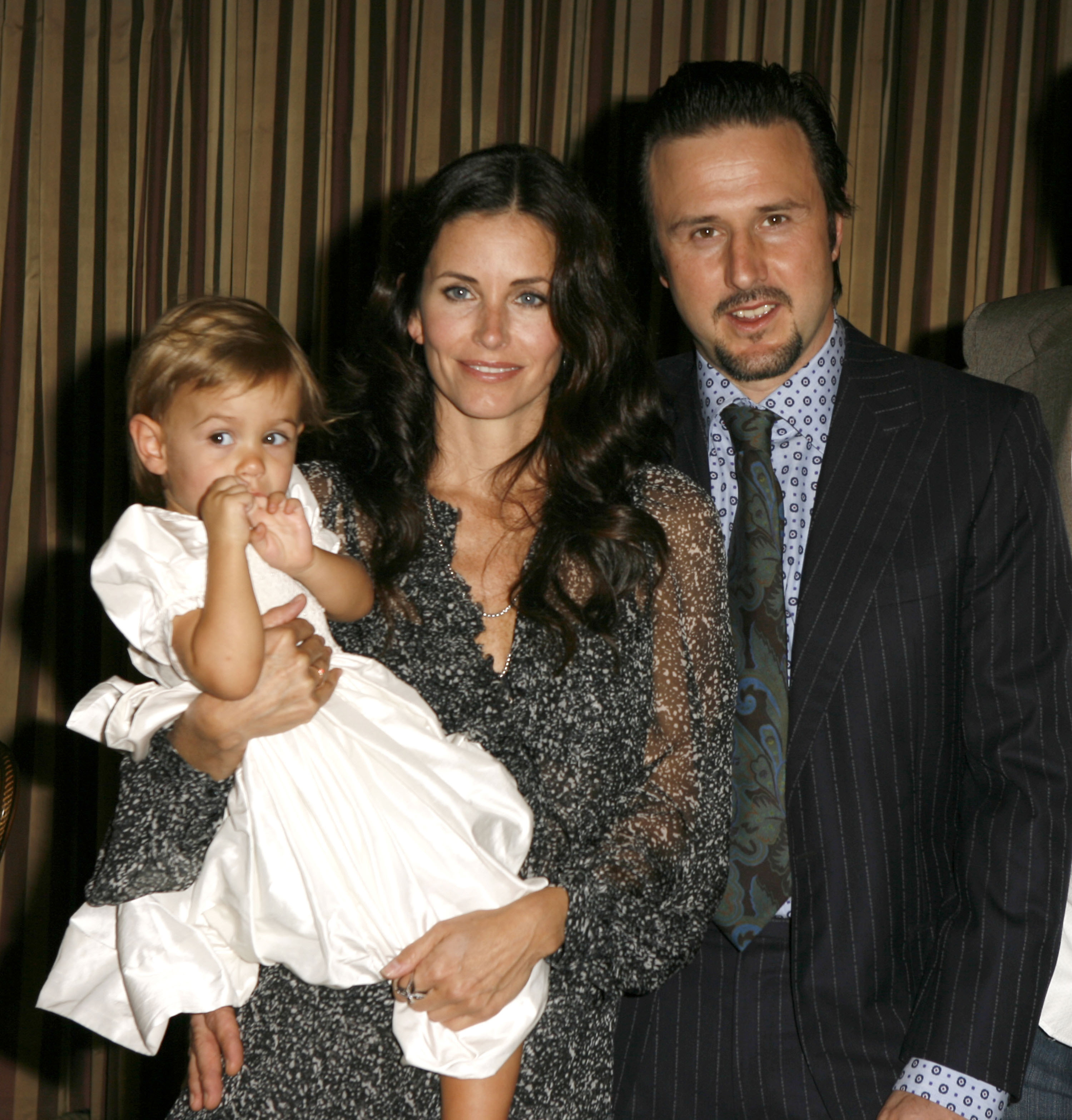 Courteney echoed his sentiments, with the pair still on good terms despite calling it quits on their relationship in 2013.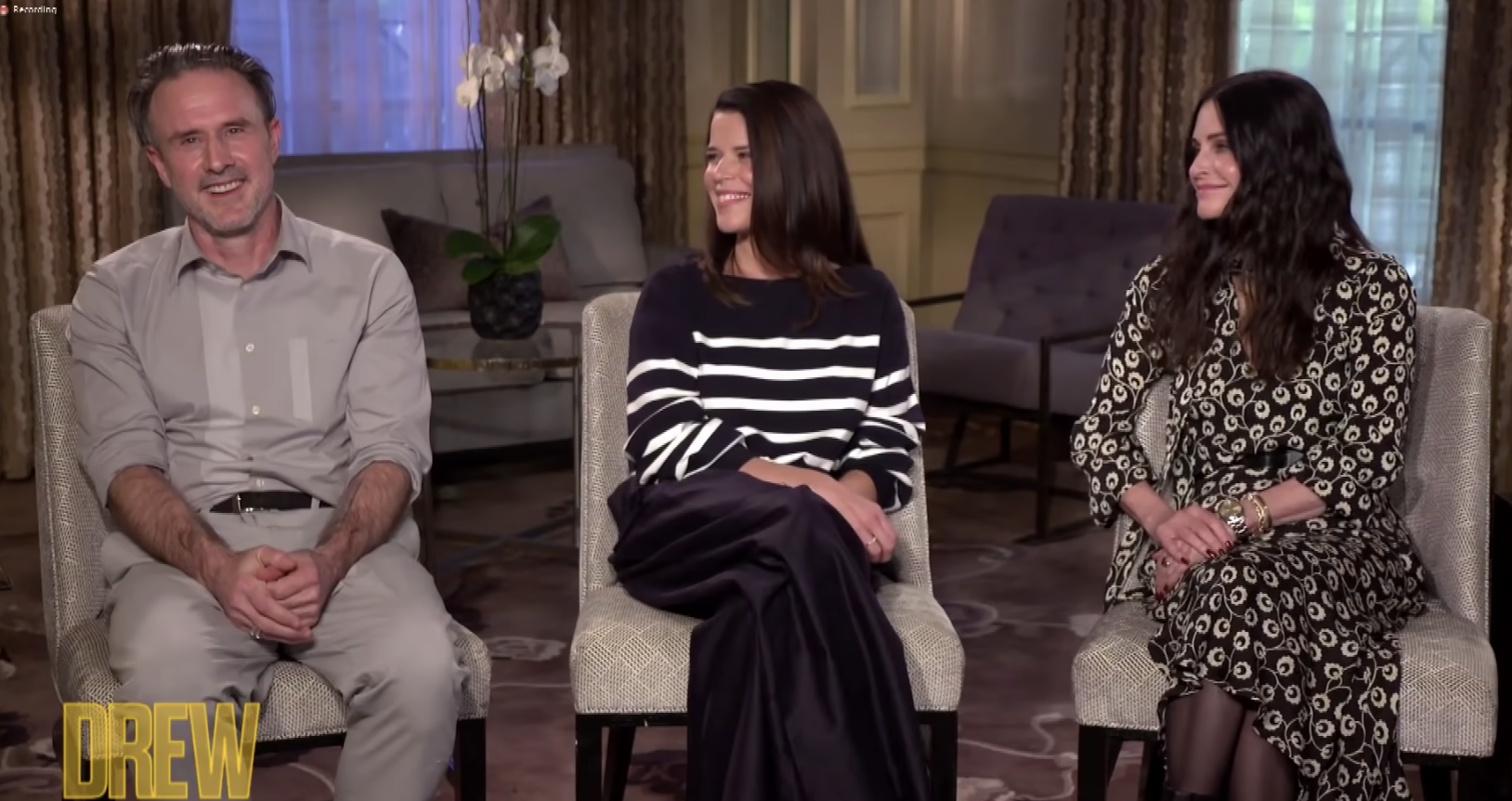 The Friends star also admitted that Scream had changed her life in a way that most fans can probably relate to, explaining: "I will not go to the bathroom in a movie theater or just about any sports arena."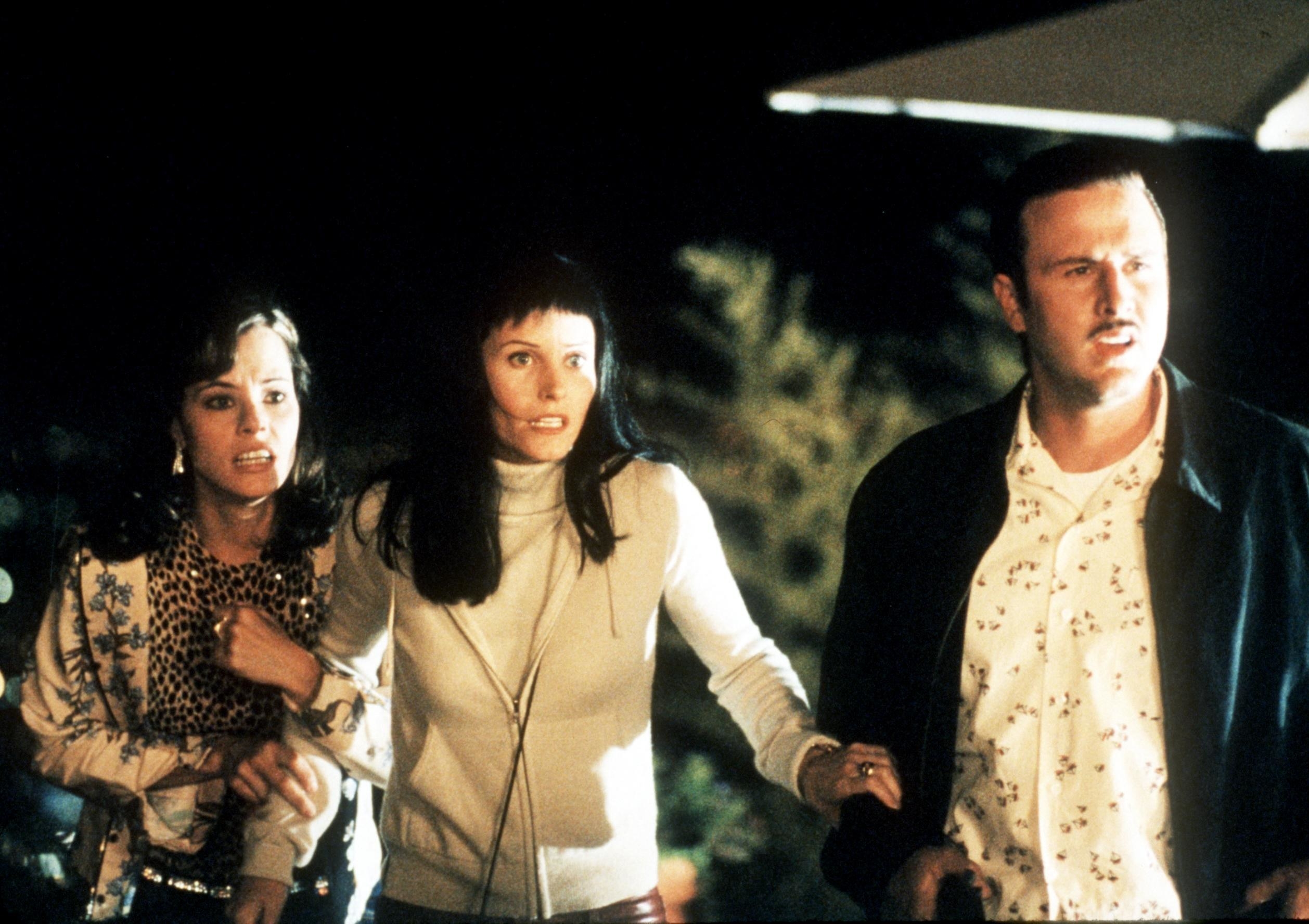 And for that, I have to admit, I don't blame her.