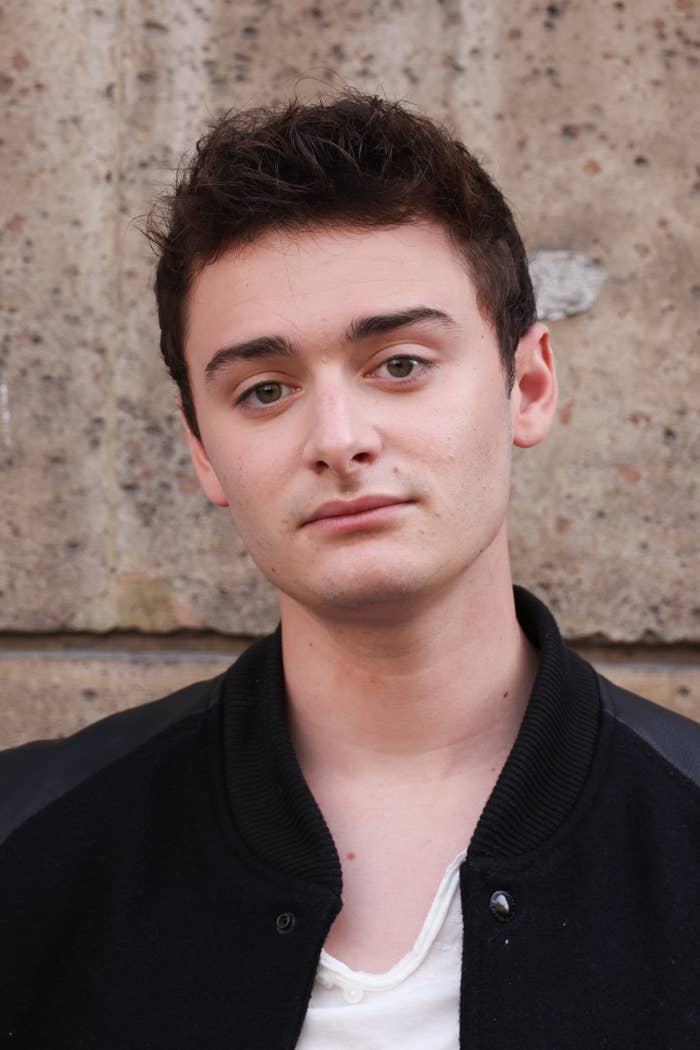 The 26-year-old musician had slid into Noah's Instagram DMs to share her crush on his costar Joseph Quinn.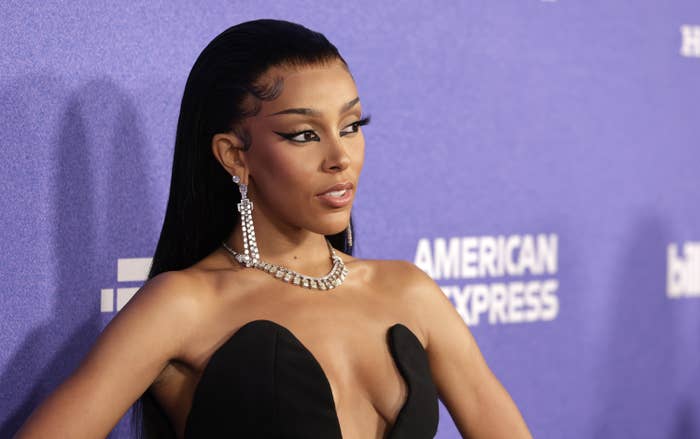 Joseph joined the Netflix series as Eddie Munson for its fourth season and was an immediate hit with fans.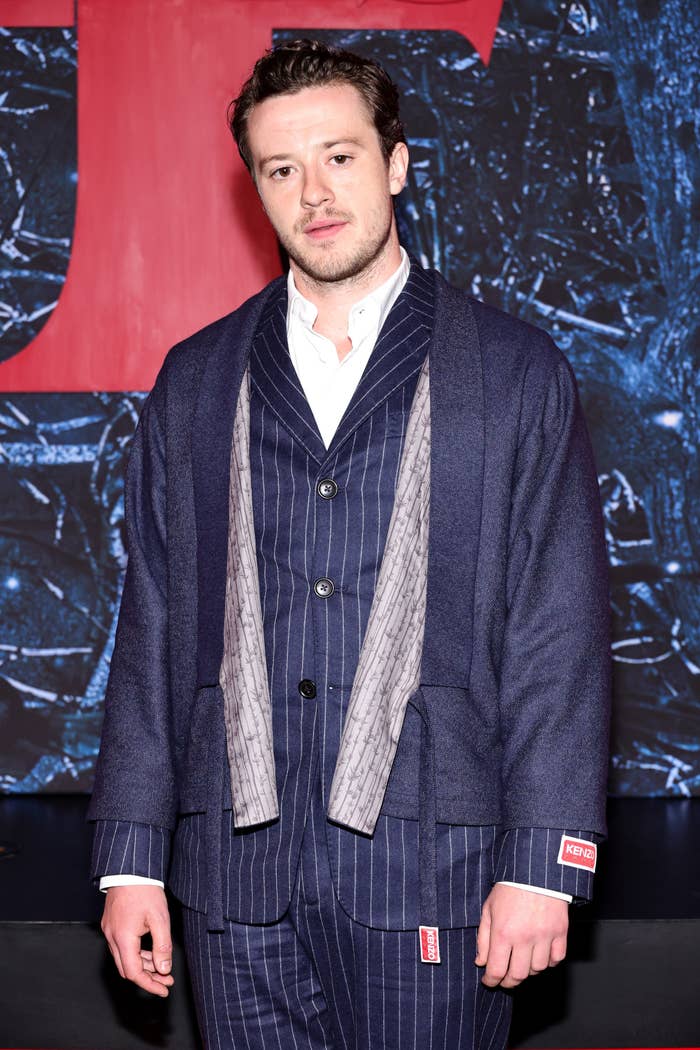 But it's Doja who has been one of his biggest cheerleaders, tweeting in May: "Joseph Quinn [is] fine as shit."
In another exchange, a follower tweeted a photo of Joseph to the star, writing: "Doja, look how fine Joseph Quinn is." Doja replied at the time: "It's fucking criminal."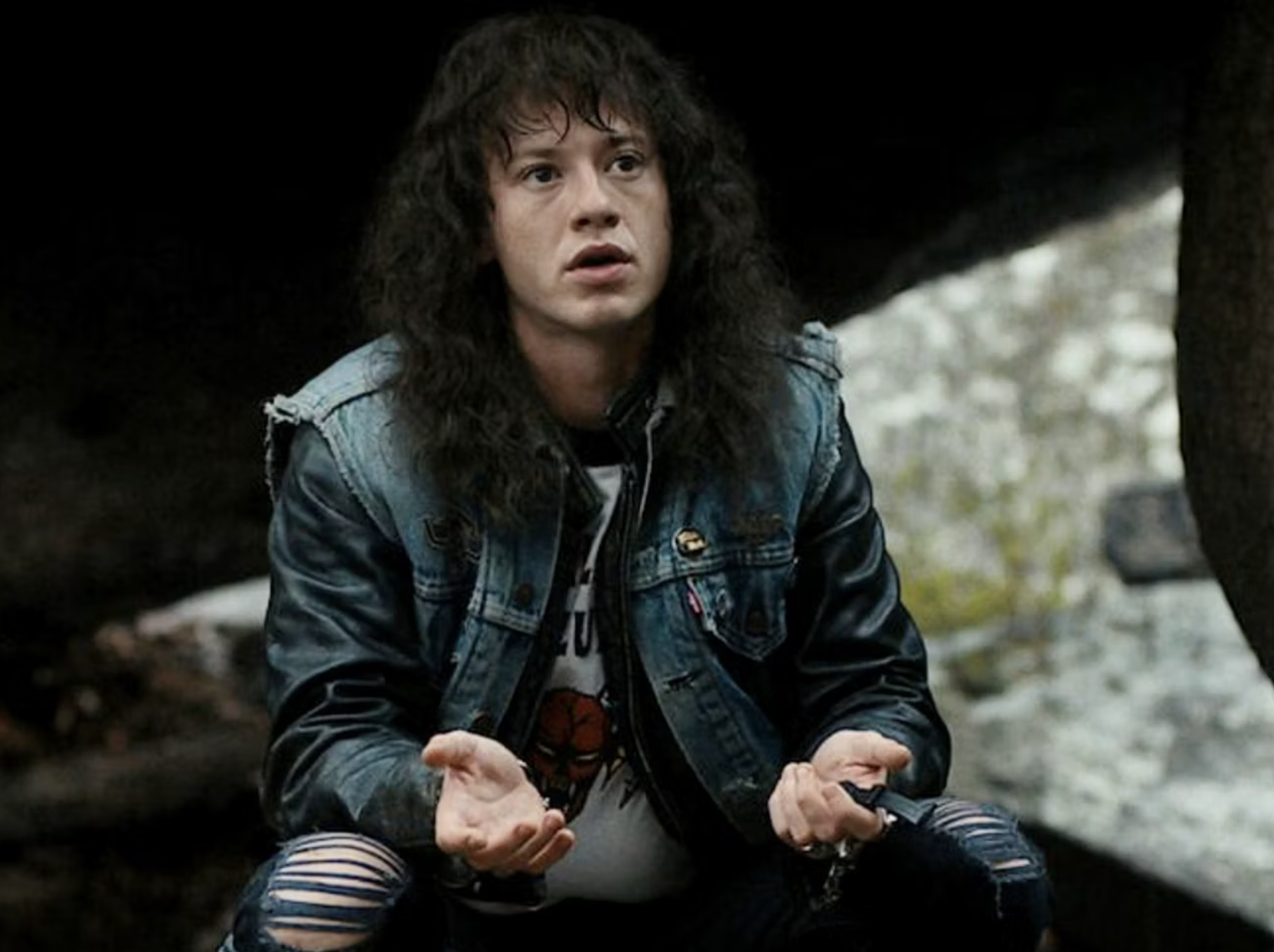 And it appears that the singer was determined to act on her feelings, but was unable to find Joseph's social media page to message him directly.
Instead, she turned to Noah, who has played Will Byers in Stranger Things since Season 1.
It seems as though the pair were already on friendly terms, with a previous conversation visible above the newest one in Noah's screenshot.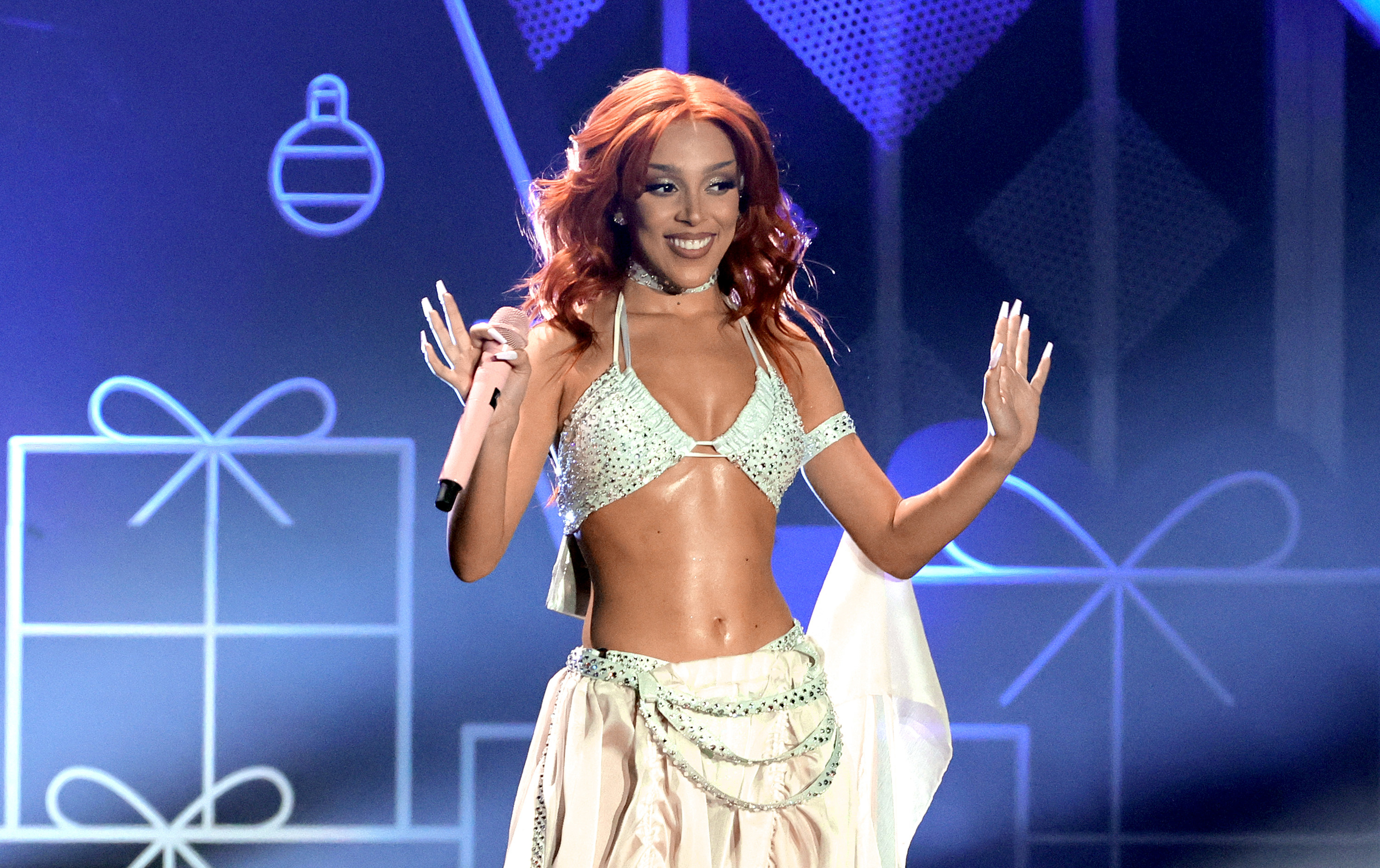 "Noah, can you tell Joseph to hmu [hit me up]," she wrote in a private Instagram message. "wait no. does he have a gf?"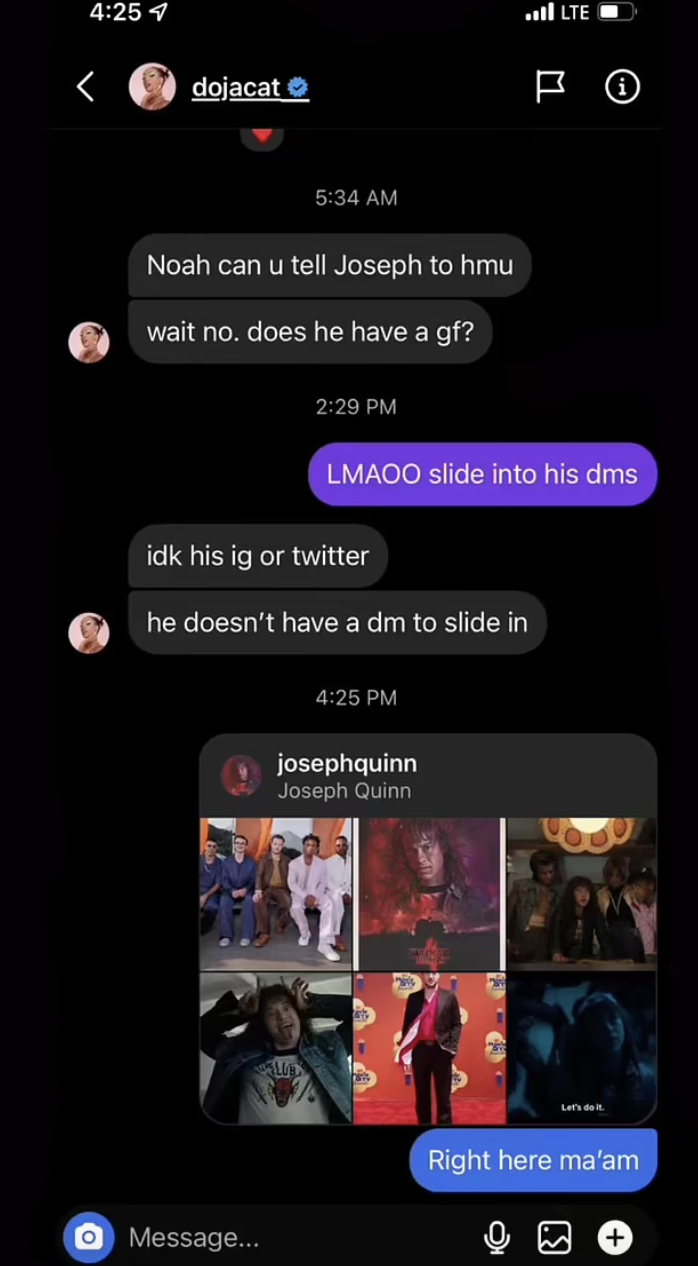 "LMAOO slide into his DMs," the child actor replied.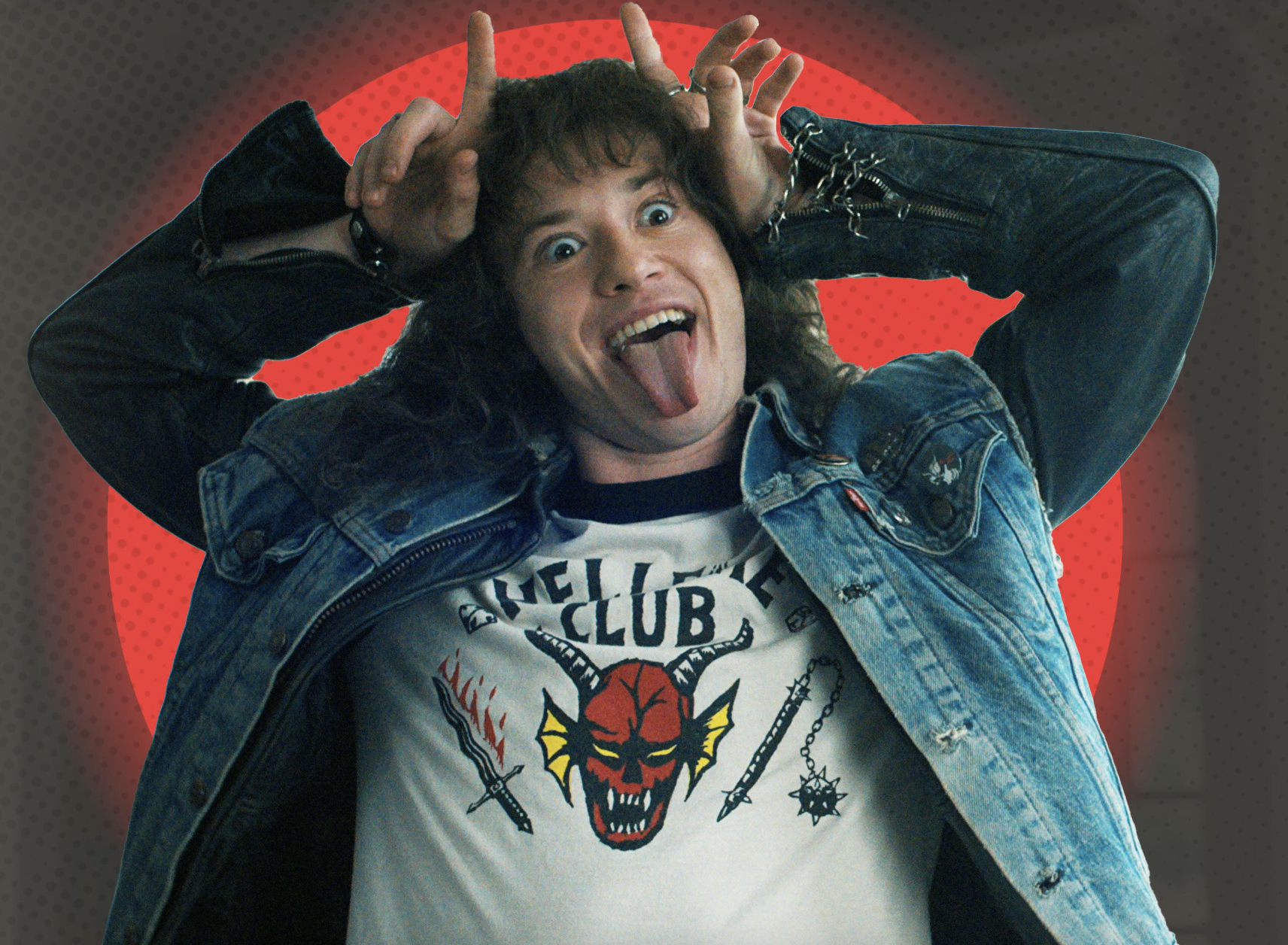 "Idk his IG or Twitter," Doja said. "He doesn't have a DM to slide to."
Noah then played wingperson as he shared Joseph's profile with Doja, adding: "Right here, ma'am."
Doja was understandably surprised by the move, and went on Instagram Live on Thursday to call Noah out for his actions, which she called "degrading" and "exploitative."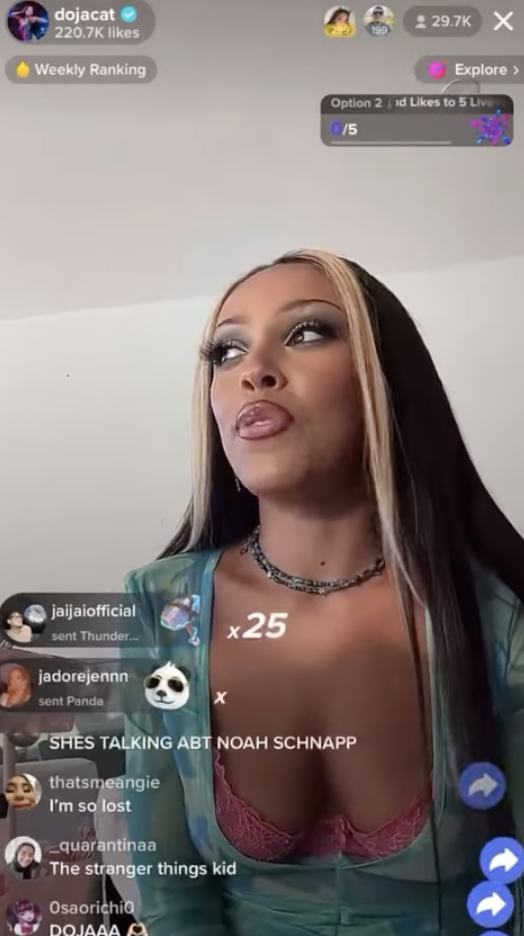 However, she prefaced her comments by saying that she is trying to be "chill" about the situation as she acknowledged the fact that Noah is only 17 years old.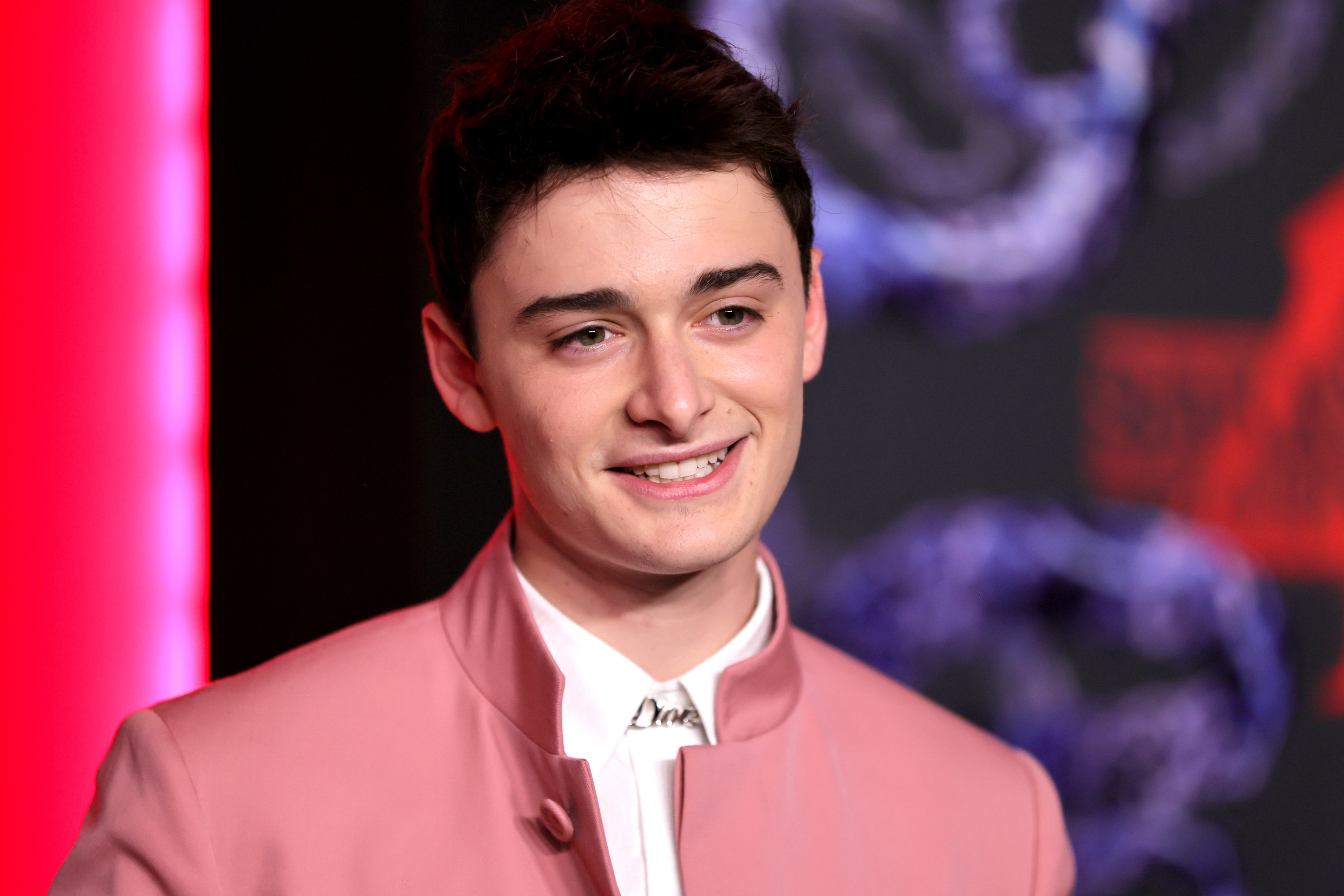 "To be fair, first let's be chill about it. Like, Noah is a kid, I don't even know how old he is," she told viewers. "But he's not even over— like, there's no way he's over 21."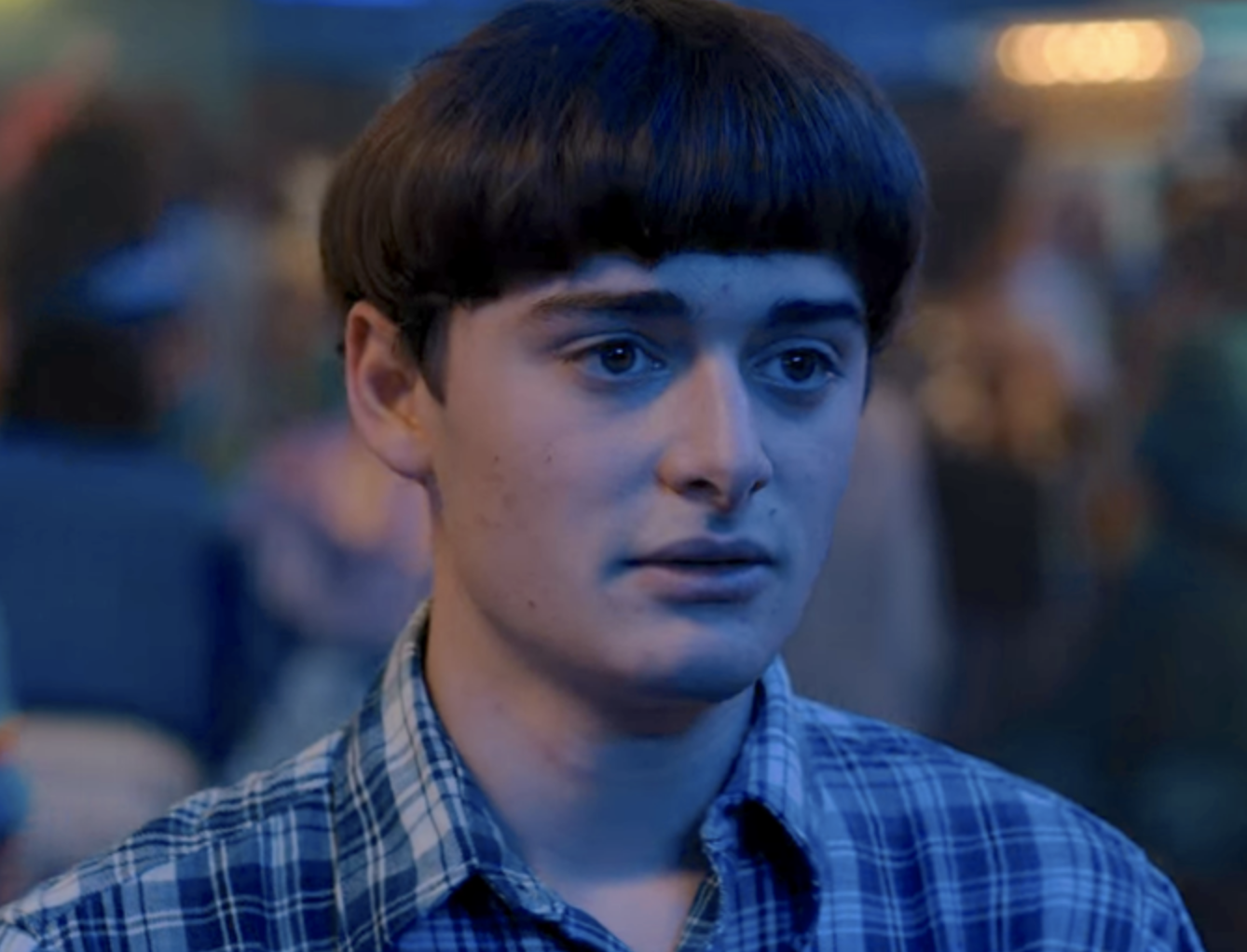 "When you're that young, you make mistakes. You do dumb shit," she reasoned. "I'm trying to be super fair. You do dumb shit, you say dumb shit, you fucking fuck up relationships with people. You make mistakes."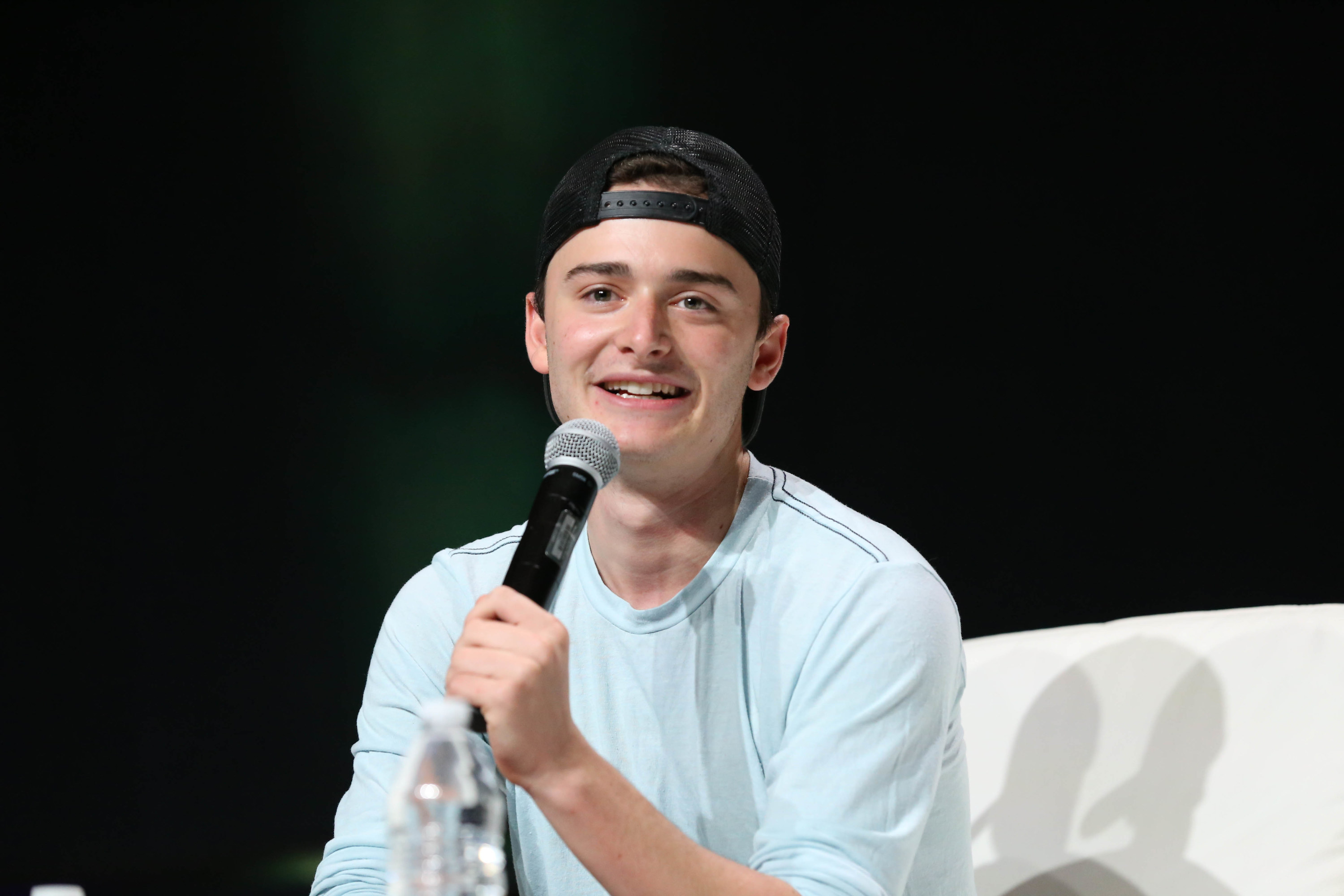 "You're supposed to so that you know not to do that in the future," Doja continued. "I did my share of fuckups so that I don't fuck up again."
"The fact that Noah did that, like went and posted a private conversation between me and him is so unbelievably socially unaware and wack," she went on. "That's like borderline snake shit, that's like weasel shit. And I'm not saying that encapsulates his entire personality — like, I don't imagine Noah that way."
"Maybe he is, like, a whole snake. But I didn't see him that way," Doja went on. "I made an assumption that he was gonna be chill about it, and he went and shared information that I didn't feel comfortable with him sharing."
Doja also addressed the fact she'd previously been public about her crush on Joseph, telling viewers: "People are going to roll their eyes and be like: 'Oh bitch, please, you just tweeted that he's fine,' which is like, OK, but the intention behind it… I'm just going to tweet some shit that's going to get a reaction because it's a meme and it's dumb."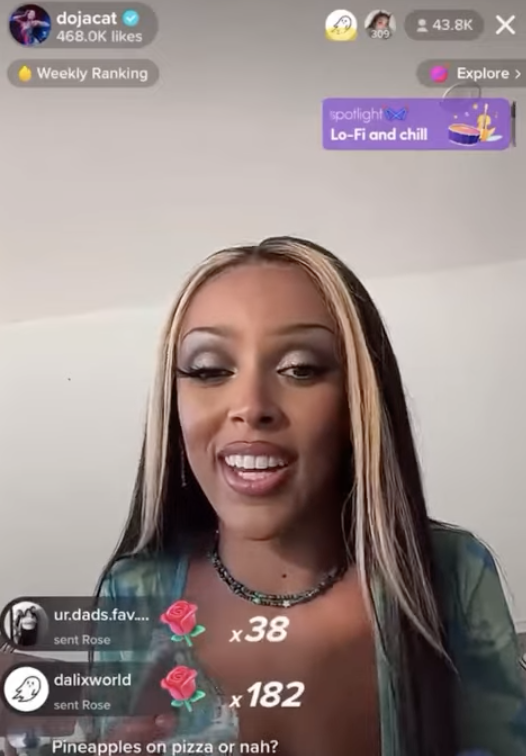 "There's just something very weird, it's very degrading and exploitative behavior," she added. "And it's embarrassing, it's, like, super embarrassing."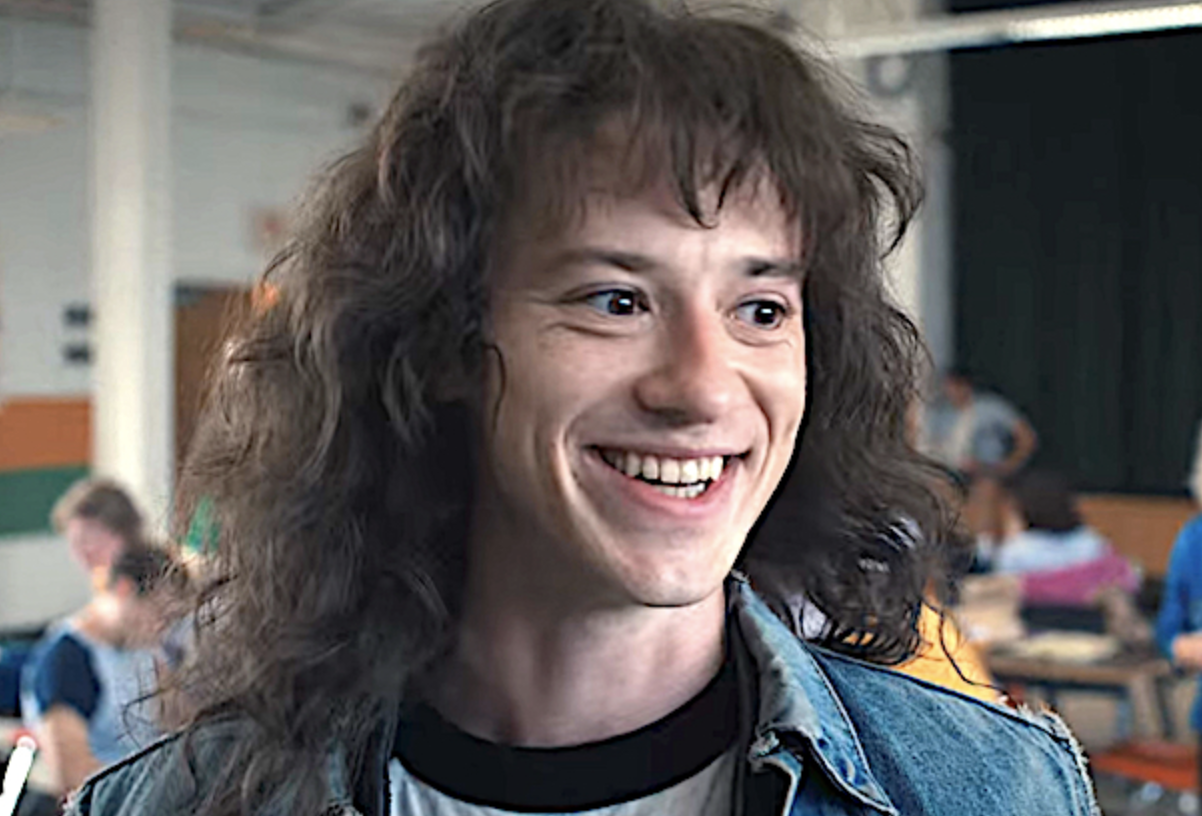 Doja then said that Noah's behavior wasn't "normal," and that she didn't explicitly tell him not to share the screenshot because she didn't expect him to even consider it. "You don't expect people to do that because it's not normal to do that," she said. "It's literally not cool and it's not normal."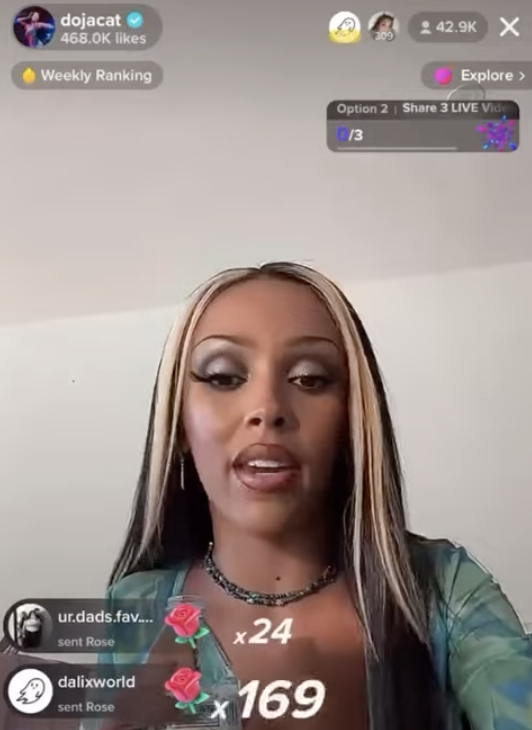 Doja told viewers that she's "bummed" and "disappointed" as she questioned Noah's motives behind the post. "I couldn't even be like: 'Oh, he's doing this for clout' because he's so fucking famous," she said. "It feels like a weird power play thing."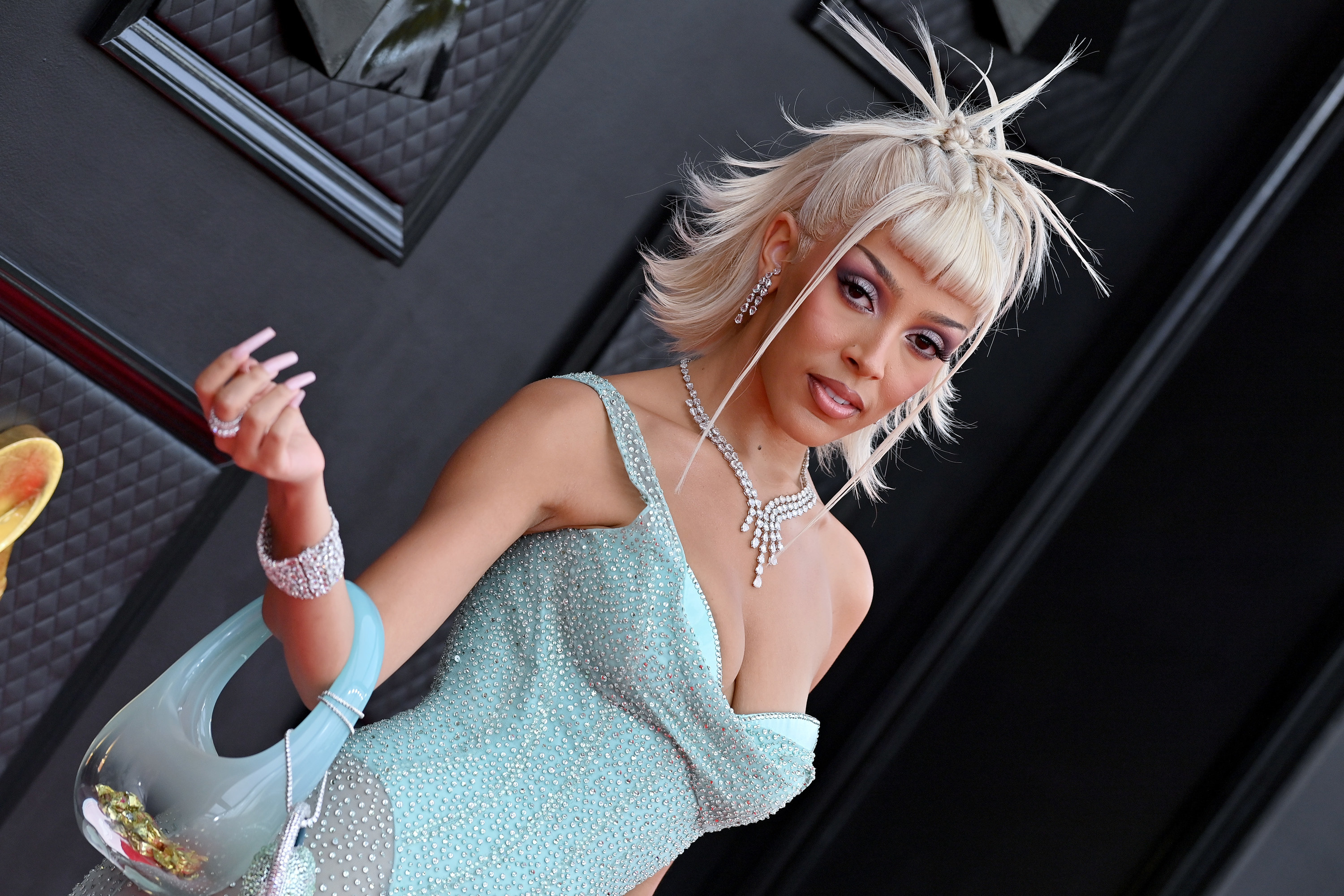 "He definitely doesn't have more power than me, and I don't have power over him," she continued. "But it's a weird ego-y thing. It's an ego-y thing, it feels like."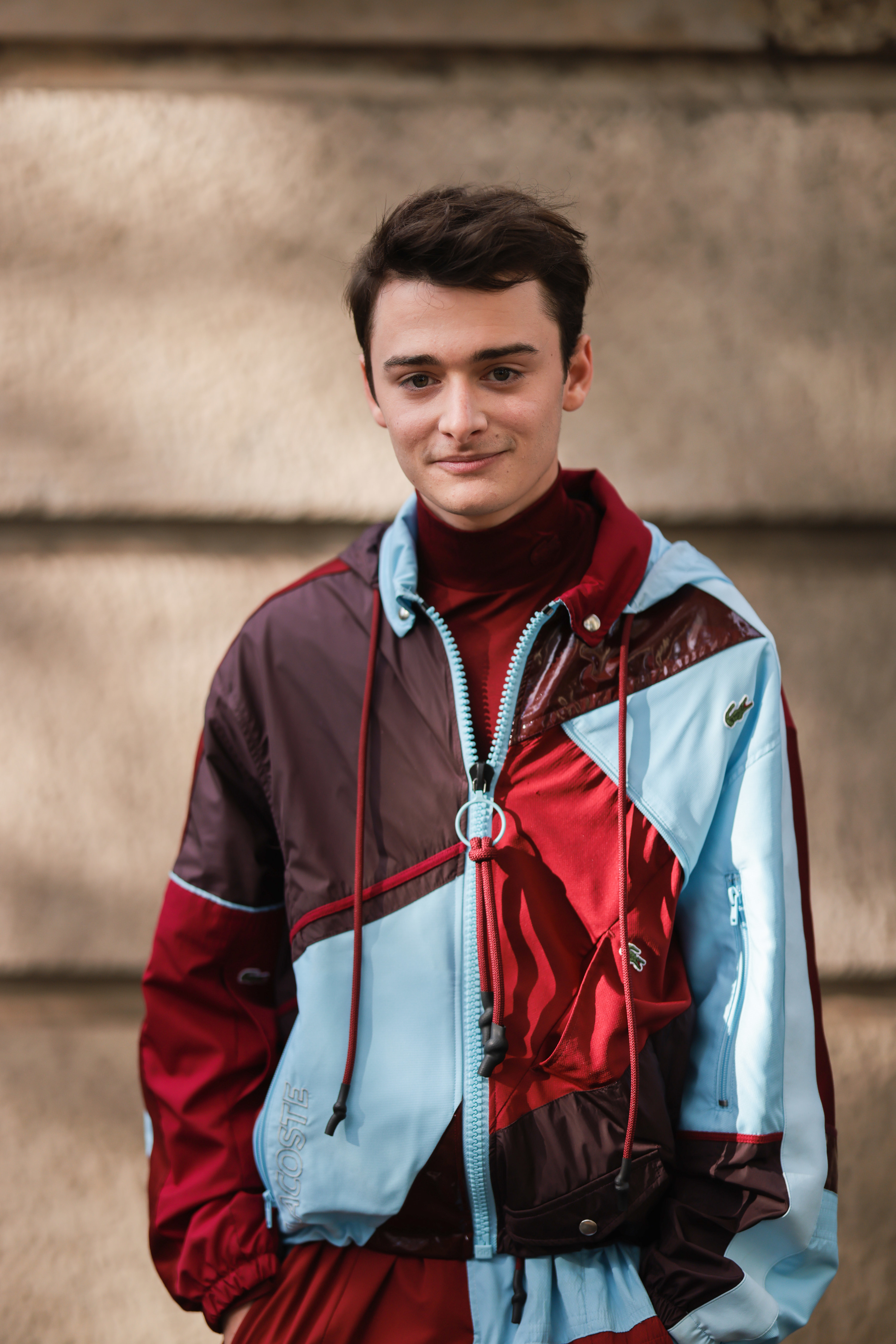 Noah has not publicly responded to Doja's comments, and it's not known whether he deleted the TikTok before or after her Instagram Live.
Joseph also hasn't acknowledged the drama.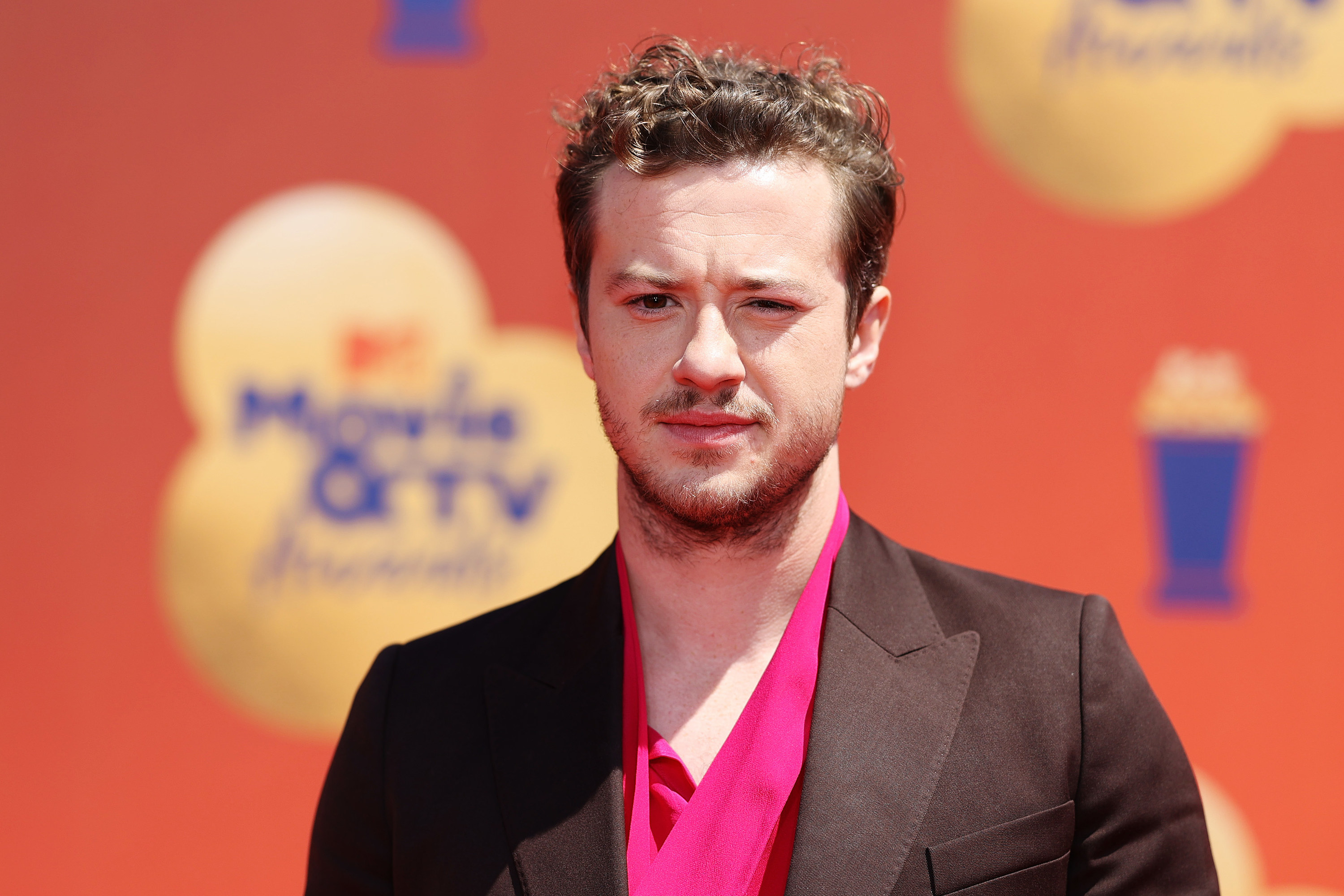 Noah isn't the only Stranger Things star to be called out this week, with the show's creators — the Duffer Brothers — also responding to Millie Bobby Brown's criticism that they don't kill off enough characters.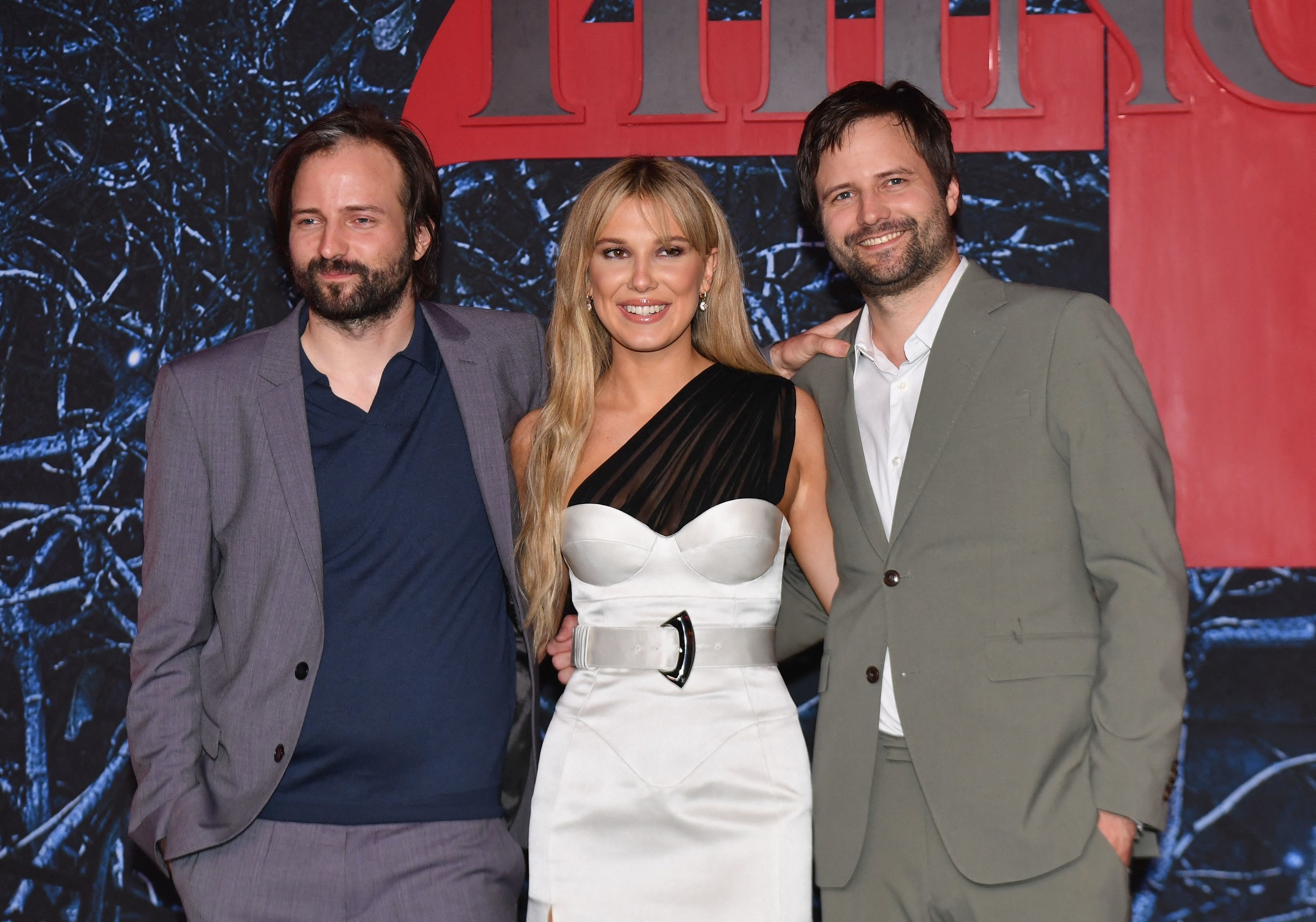 Millie, who plays Eleven in the Netflix series, pointed out that all of the lead Season 1 characters are still standing as she called for the show to be more like Game of Thrones.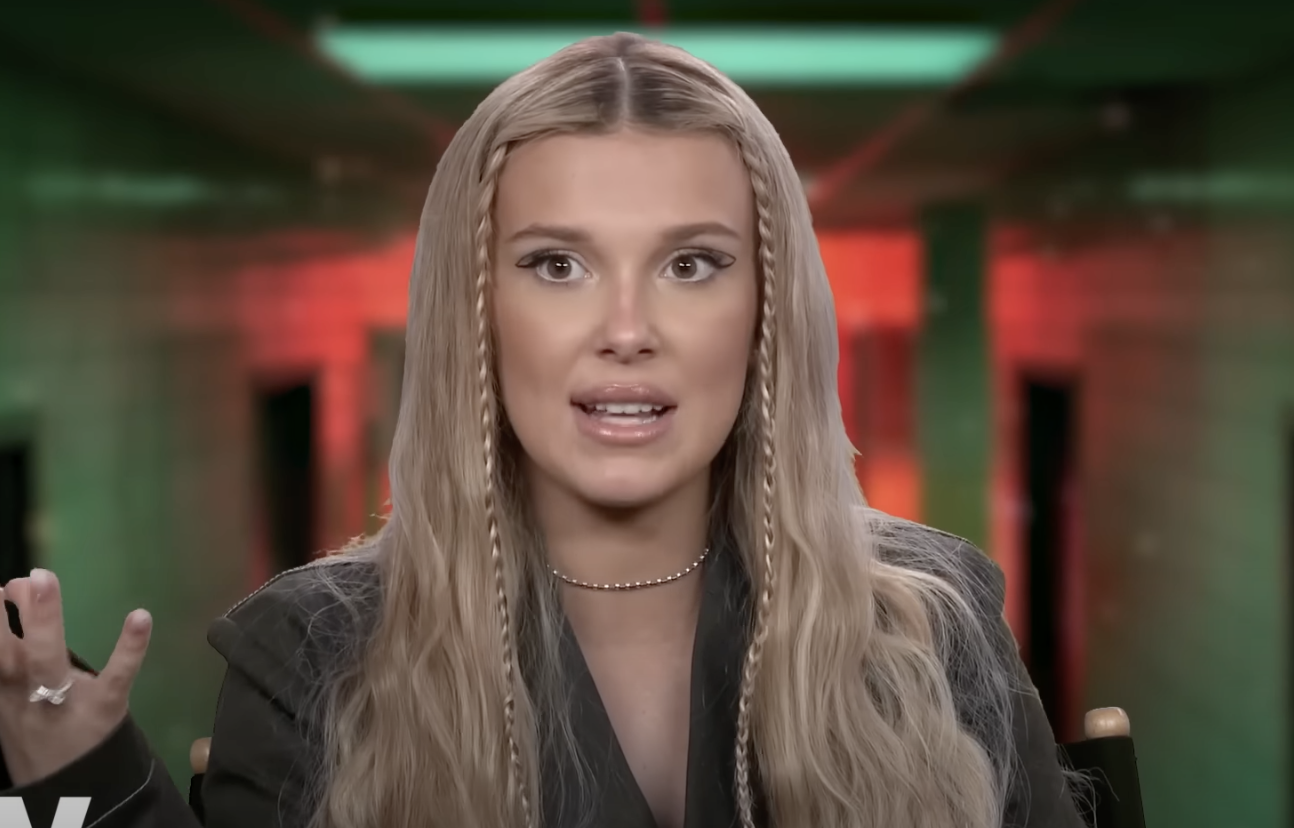 "Last night we couldn't even take one group picture because there were like 50 of us. I was like, you need to start killing people off," she told the Wrap in May.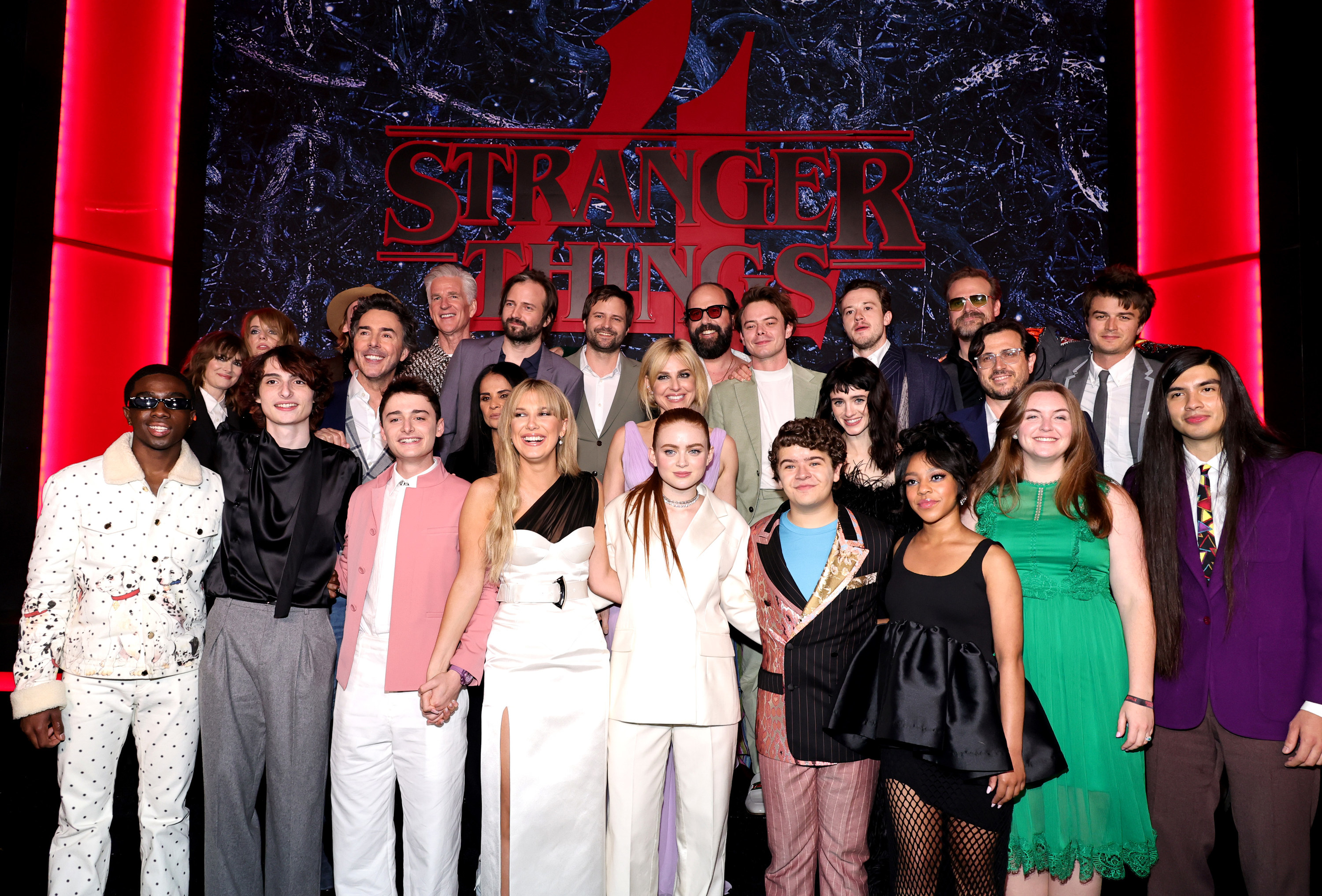 "The Duffer Brothers are two sensitive Sallies that don't want to kill anyone off," Millie added. "We need to be Game of Thrones. We need to have the mindset of Game of Thrones."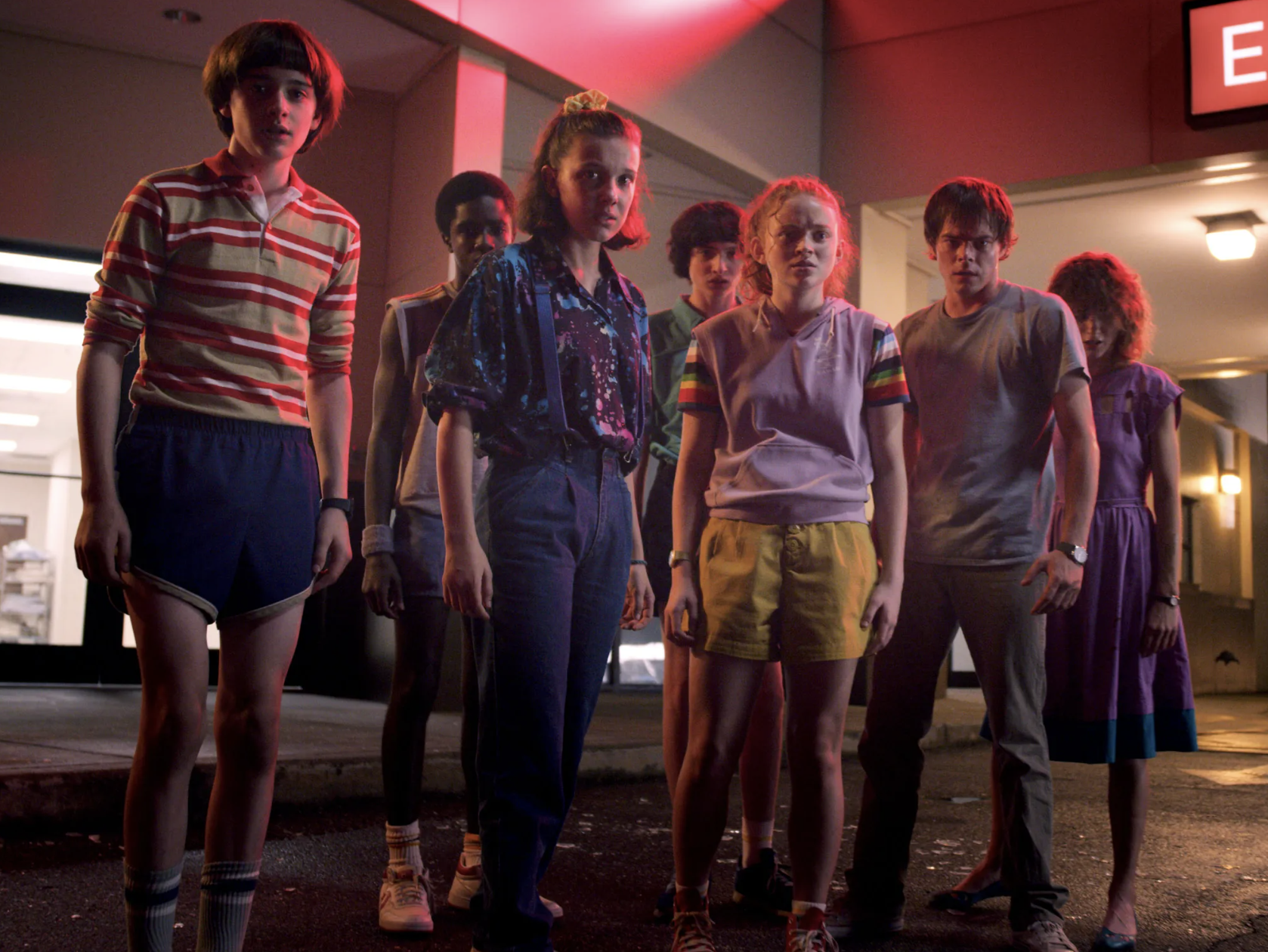 But Matt Duffer hit back in a recent podcast appearance on Happy, Sad, Confused as he explained the complexities that come with killing off a major character.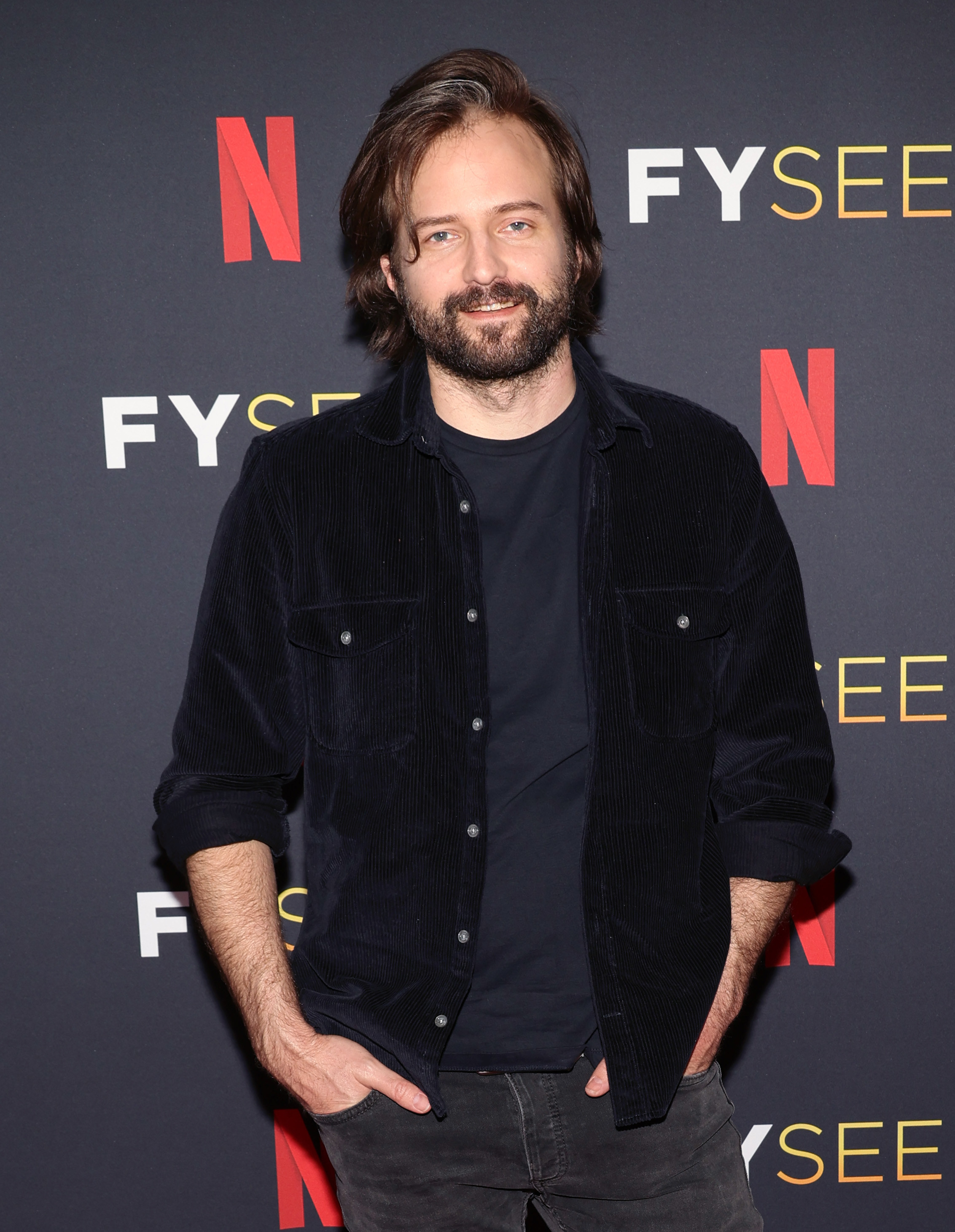 "Just as a complete hypothetical, if you kill Mike, it's like... That's depressing... We aren't Game of Thrones. This is Hawkins, it's not Westeros," he said. "The show becomes not Stranger Things anymore, because you do have to treat it realistically, right?"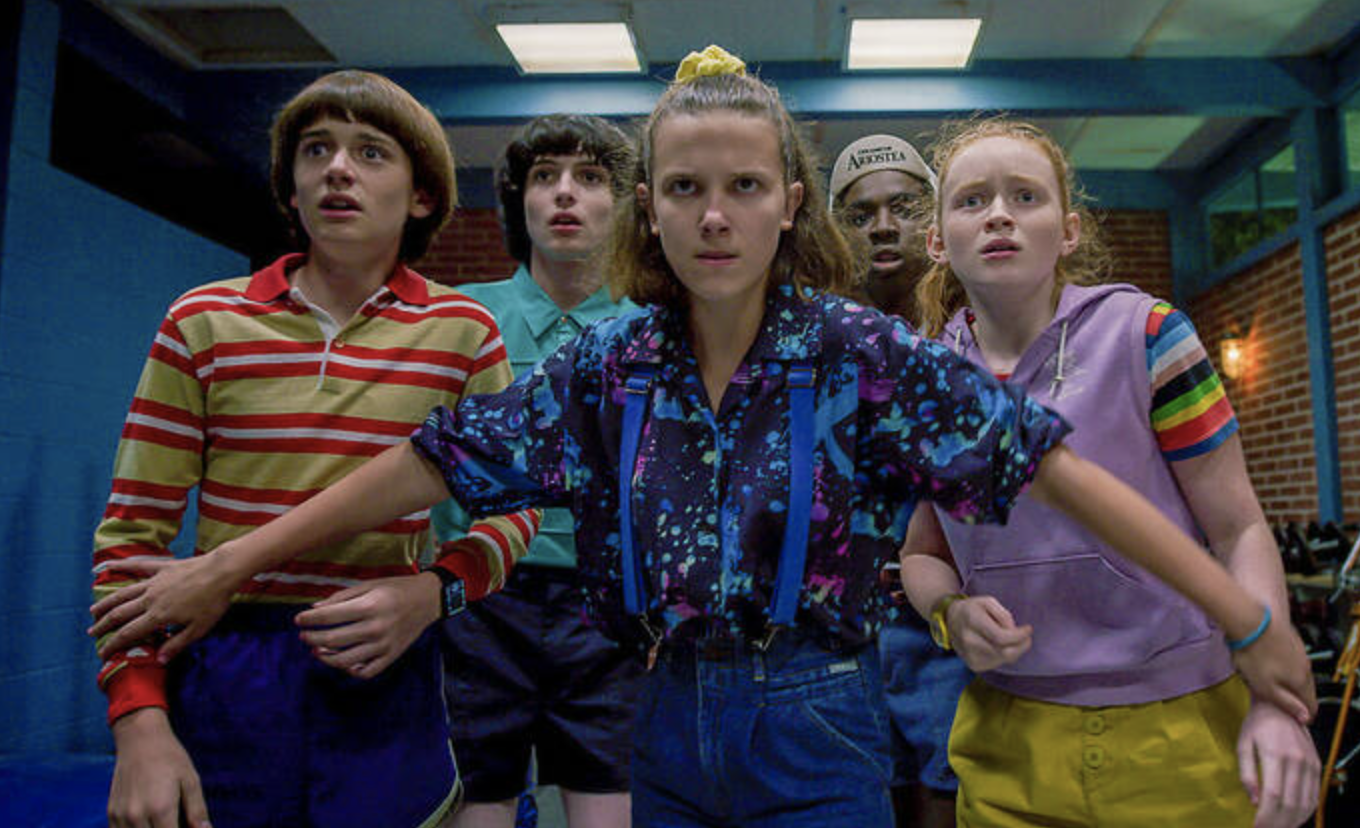 Matt went on to tease that more deaths could be "on the table" as "they are headed towards the end" of the show, before jokingly concluding: "This is me basically defending myself against these Millie Bobby Brown accusations and explaining that there are lives behind it, and it's nothing to do with my sensitivity. So there you go, Millie."
Meanwhile, the Duffer Brothers have revealed that they already know how Stranger Things is going to end after it was confirmed that the fifth season of the show will be its last.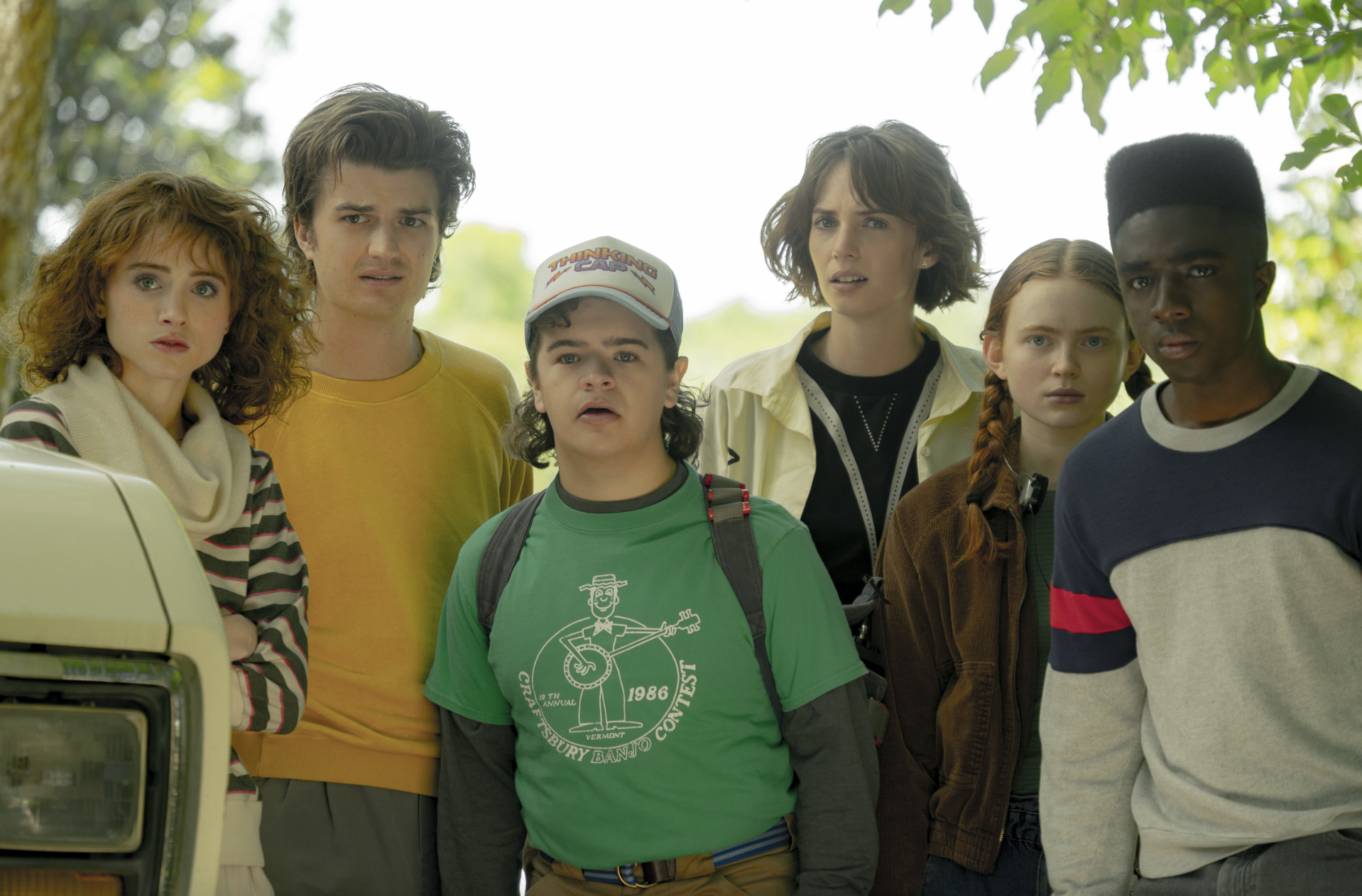 "It's conceivable that it changes, but I think it's unlikely because it's one of those endings that just feels, and has always felt, right. And it also feels sort of inevitable. Then when you come up with it, you're like, 'oh yeah, well, that is absolutely what it has to be,'" they told SFX.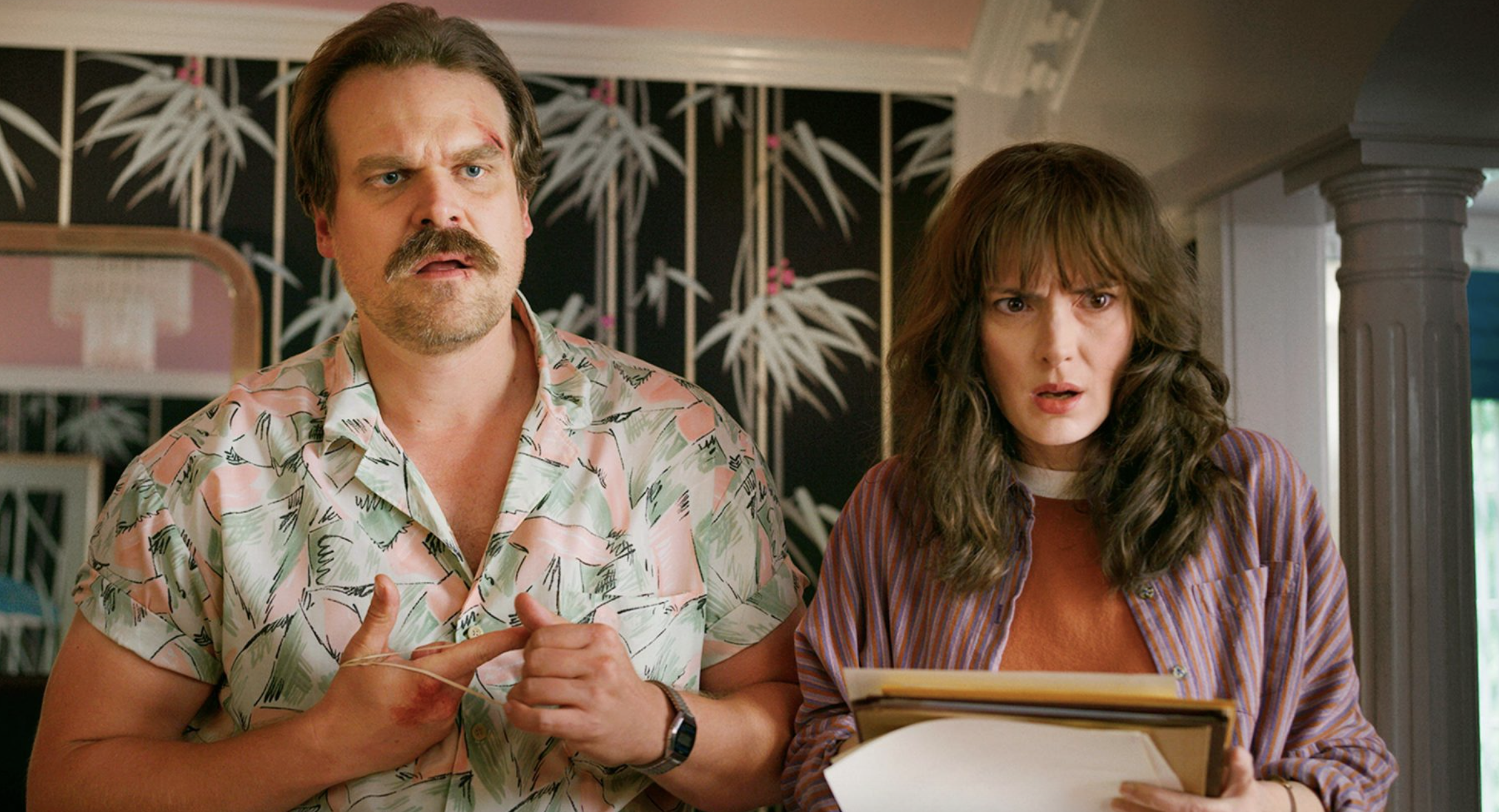 Filming for Season 5 is yet to begin, but the showrunners have promised that fans won't be left waiting for too long after the COVID-19 pandemic dramatically delayed the release of Season 4.