In November 2021, Channing Tatum delighted fans across the globe when he announced that he was reprising his role as a stripper for a third movie in the Magic Mike franchise.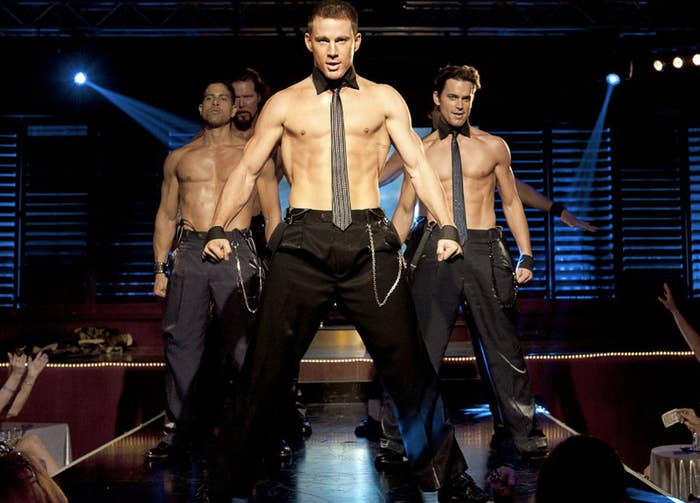 The actor shared a photo of the script's first page to his Twitter account, writing at the time: "Well world, looks like Mike Lane's tapping back in."
Magic Mike's Last Dance currently doesn't have a release date. The original movie came out in 2012, and the first sequel, Magic Mike XXL, in 2015.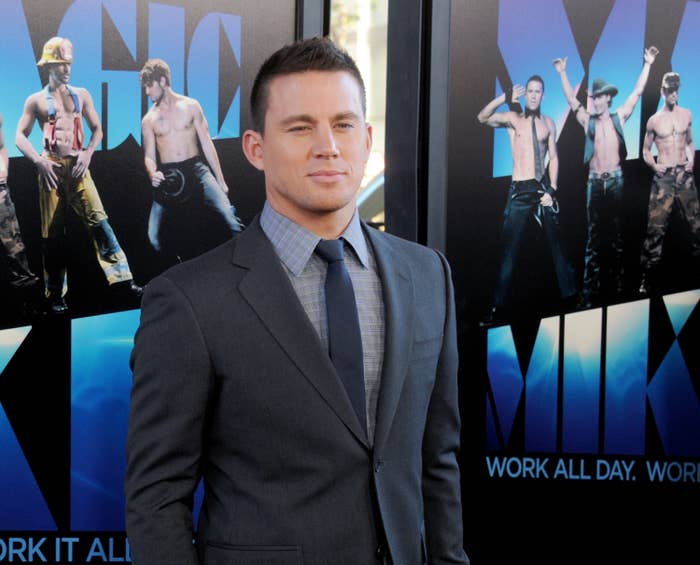 The series follows Channing's character Mike Lane — a stripper who was loosely inspired by Channing's own experiences as a performer before he got his big break in Hollywood.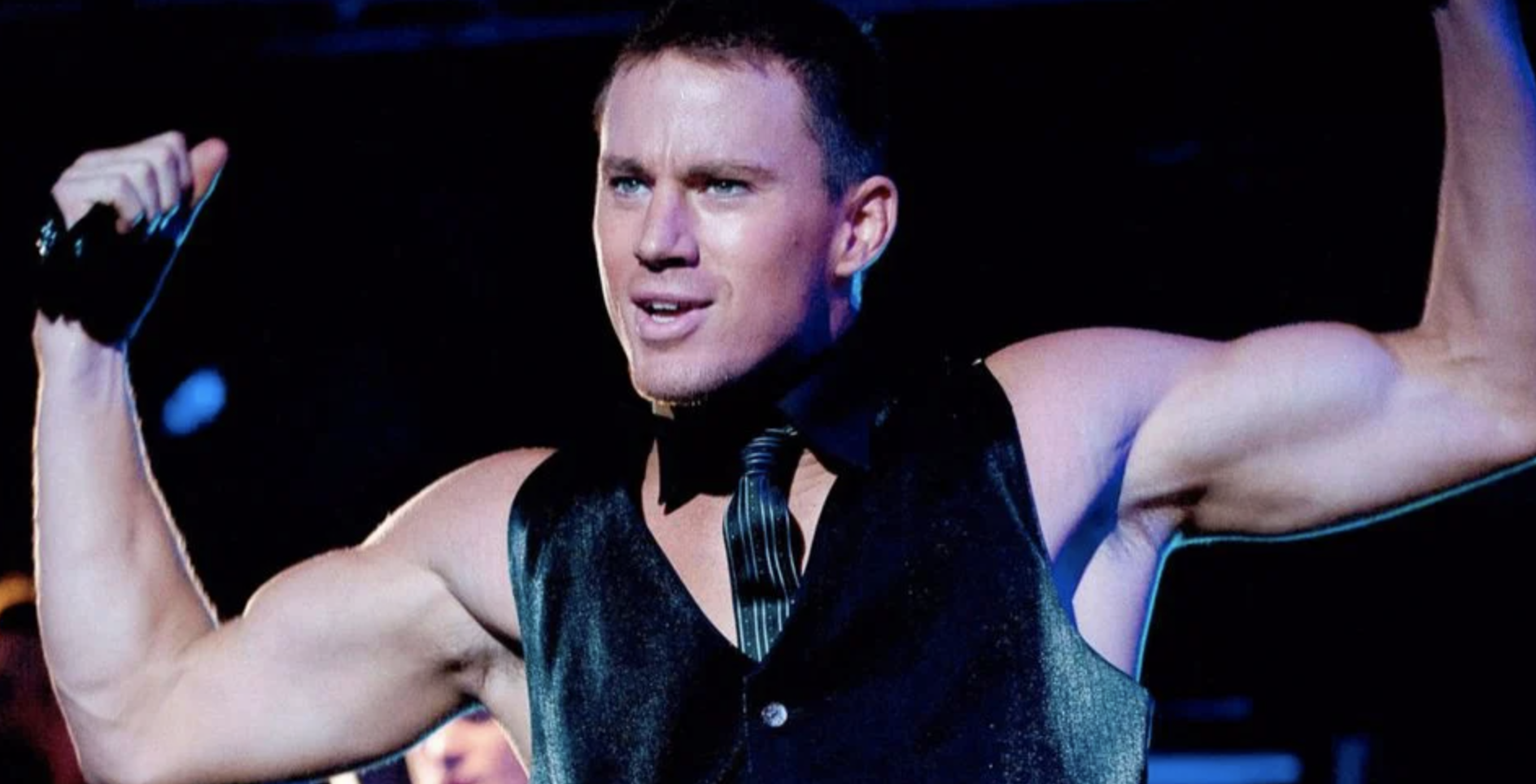 The movies are known for the half-naked, and sometimes fully nude, male actors who show off their rippling muscles and hunky bodies with tantalizing dances.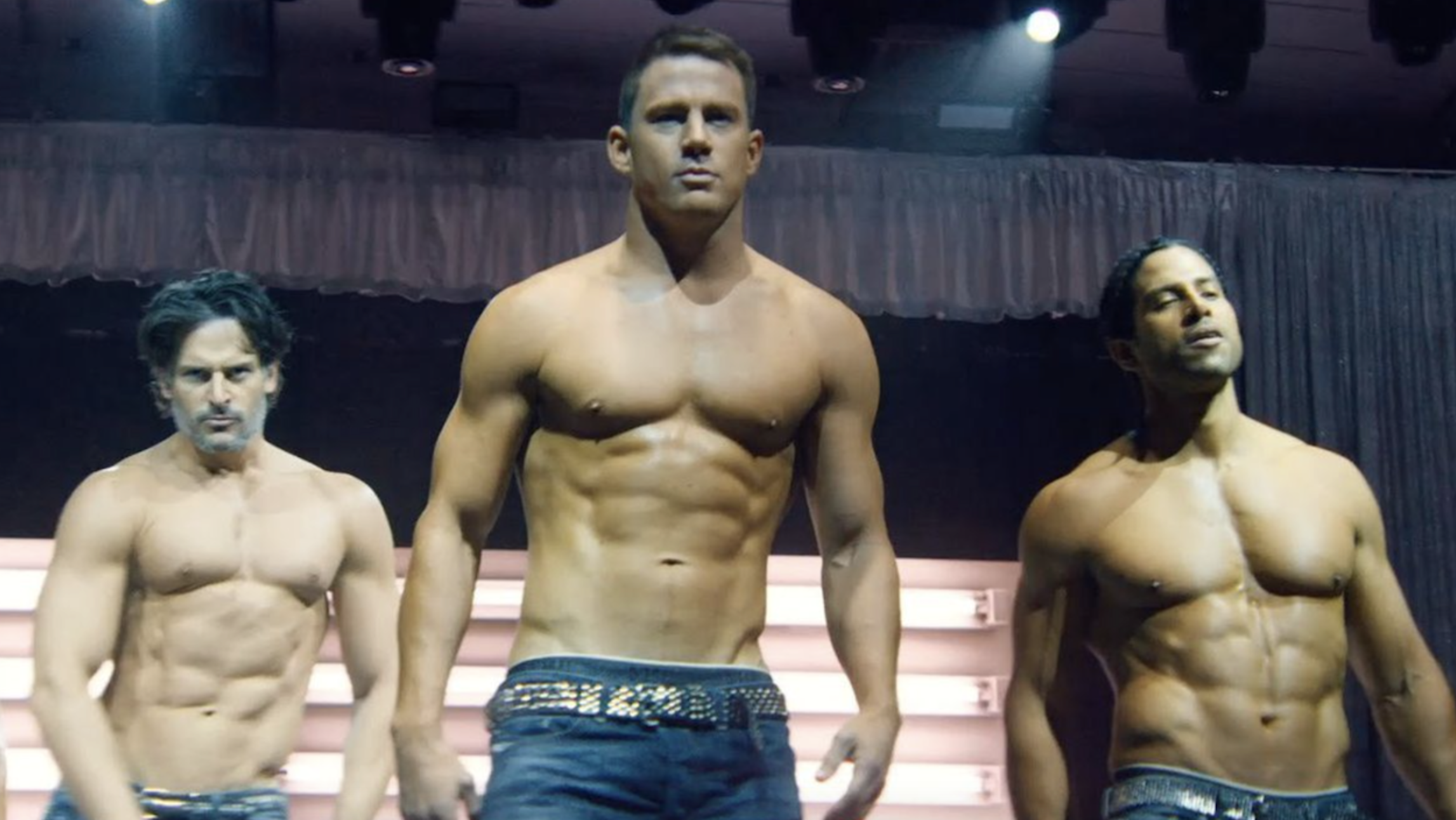 And Channing has now revealed that the dread of getting his Mike physique back was almost enough for him to turn down the third movie.
In fact, the star admitted that the brutal diet he undergoes to become as lean as he is on screen is the opposite of healthy, and he has to "starve" himself and work out twice a day before he can start filming.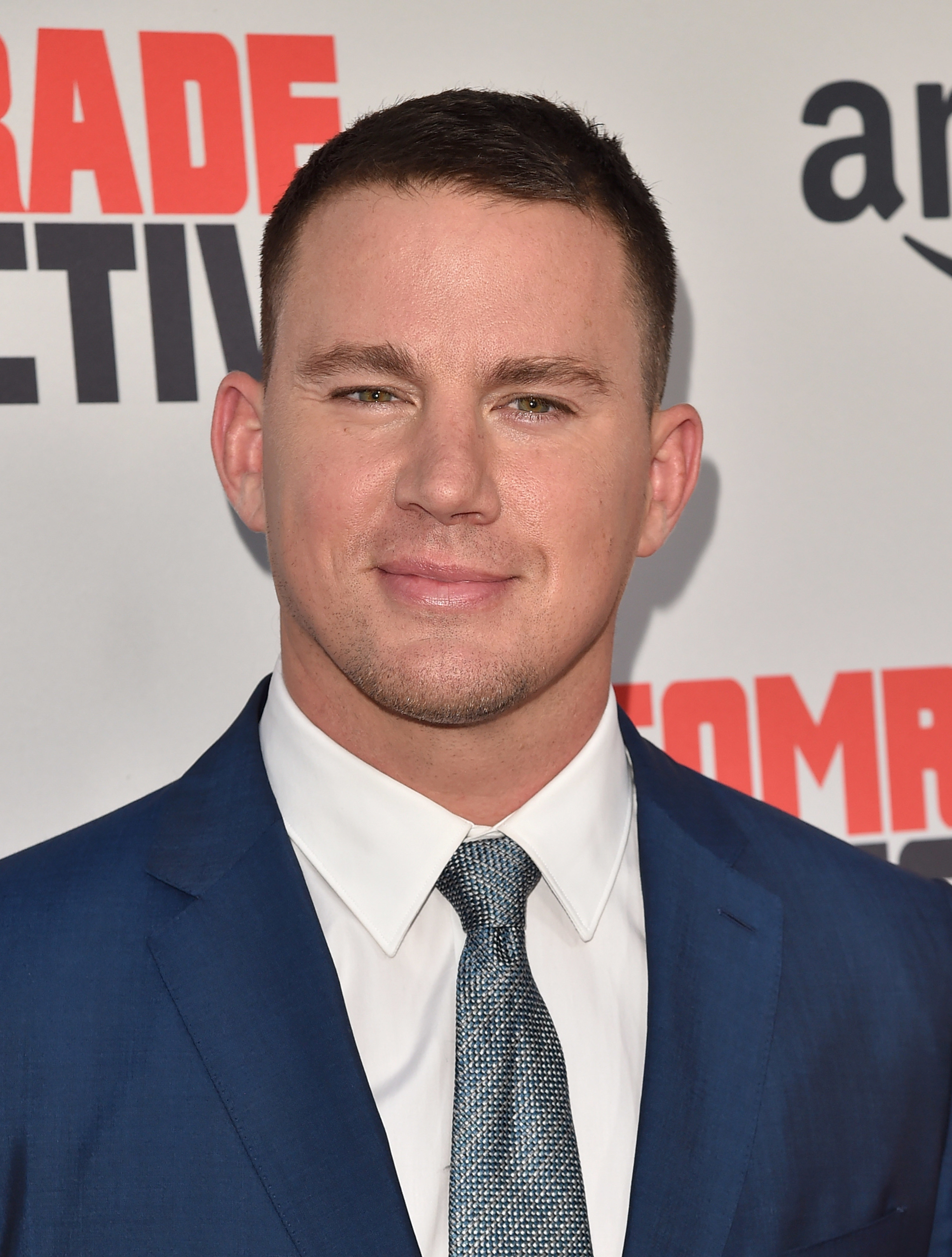 Channing opened up about the grueling regime during an appearance on The Kelly Clarkson Show, where Kelly swooned over a blown-up photo of the actor in character as Mike.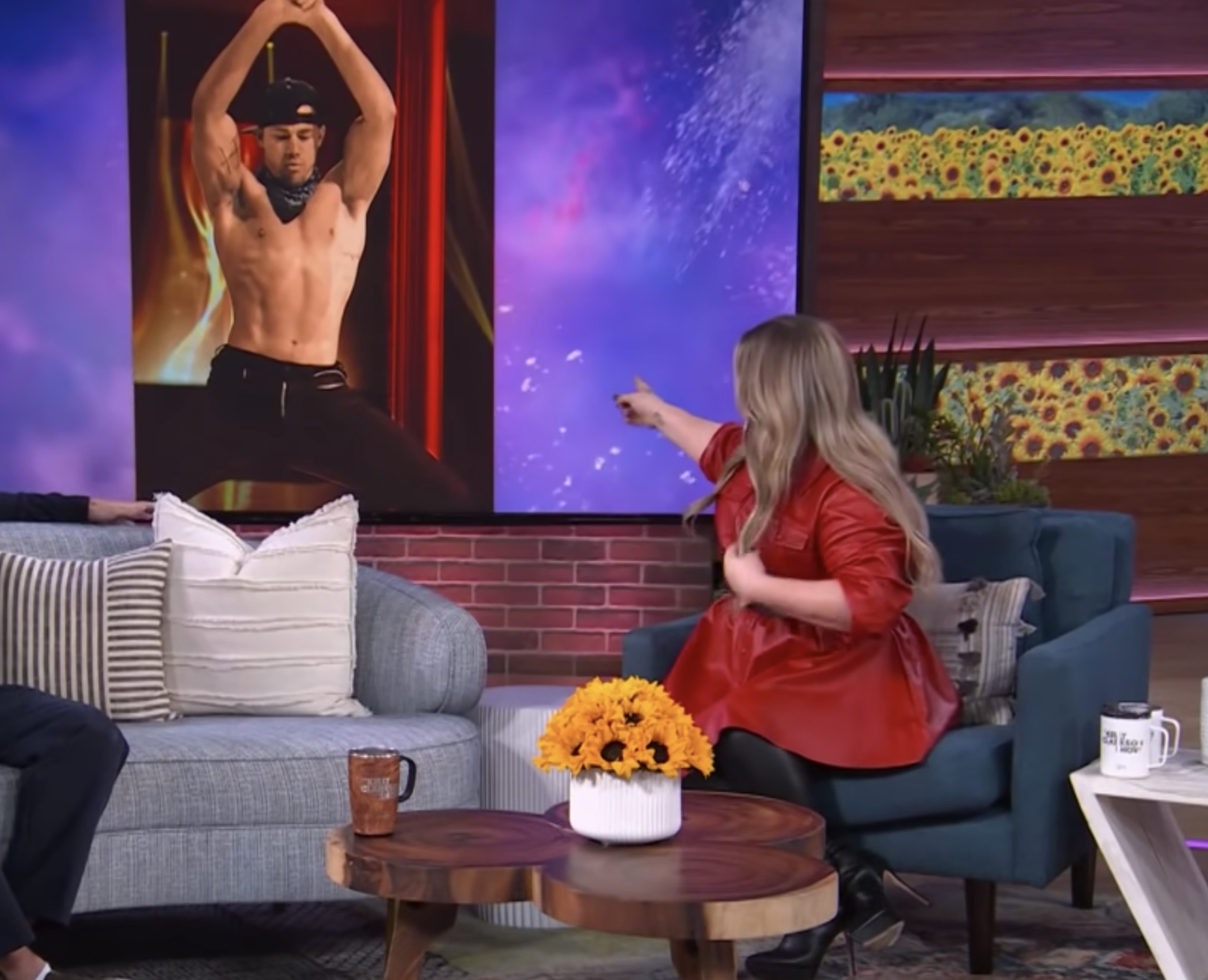 "That's amazing," she gasped. "If I worked out and looked like that, I'd put [the picture] up everywhere!"
"Trust me, that might be the reason why I didn't want to do a third one — because I'd have to look like that," Channing replied.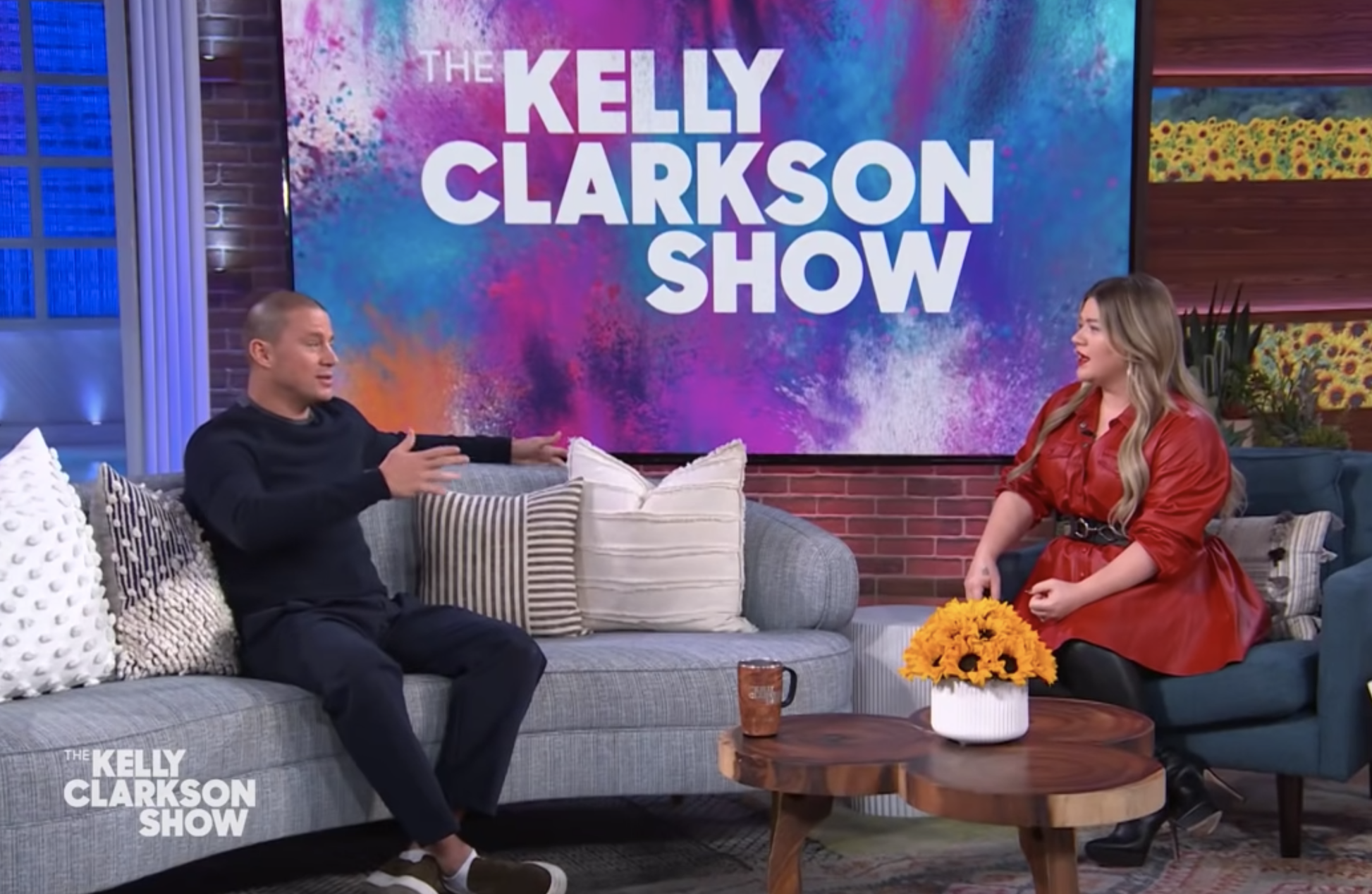 "You don't work out regularly all the time?" Kelly enquired, to which Channing clarified: "Even if you do work out, to be in that kind of shape is not natural."
The host then asked if Channing has to eat "so well" on the diet, and the actor could barely hide his bemusement as he explained what actually went down.
"'Well'? That's not even healthy," Channing said. "You have to starve yourself. I don't think when you're that lean it's actually healthy for you."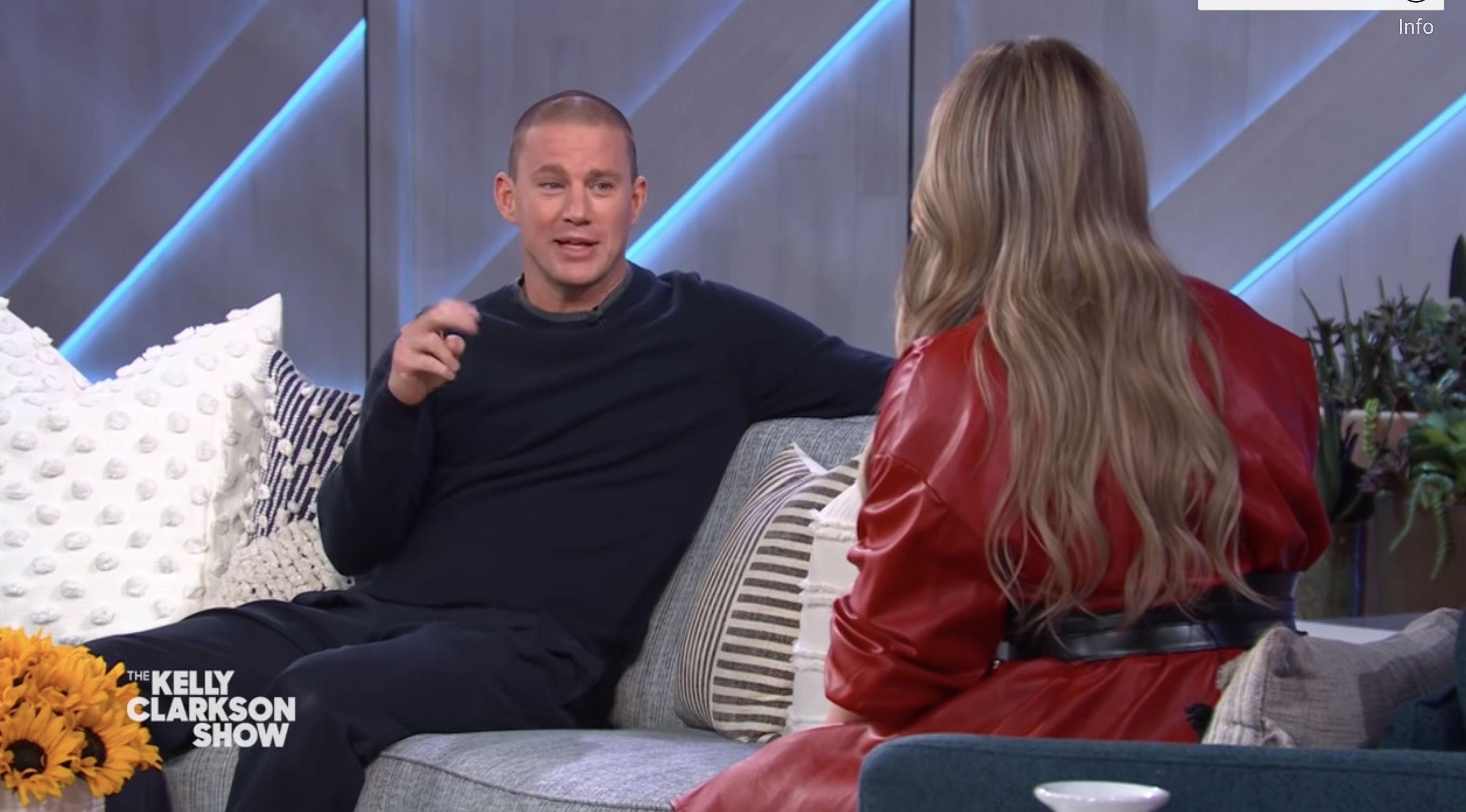 "Truly, I don't know how people that work a 9-to-5 actually stay in shape, because it's my full-time job and I can barely do it," he added. "But if you work out twice a day, eat completely right, at a certain time… It's a specific thing."
The 41-year-old actor went on to explain that losing weight is a lot harder now that he is older, and while he used to fluctuate 30 pounds, he now fluctuates around 15 pounds.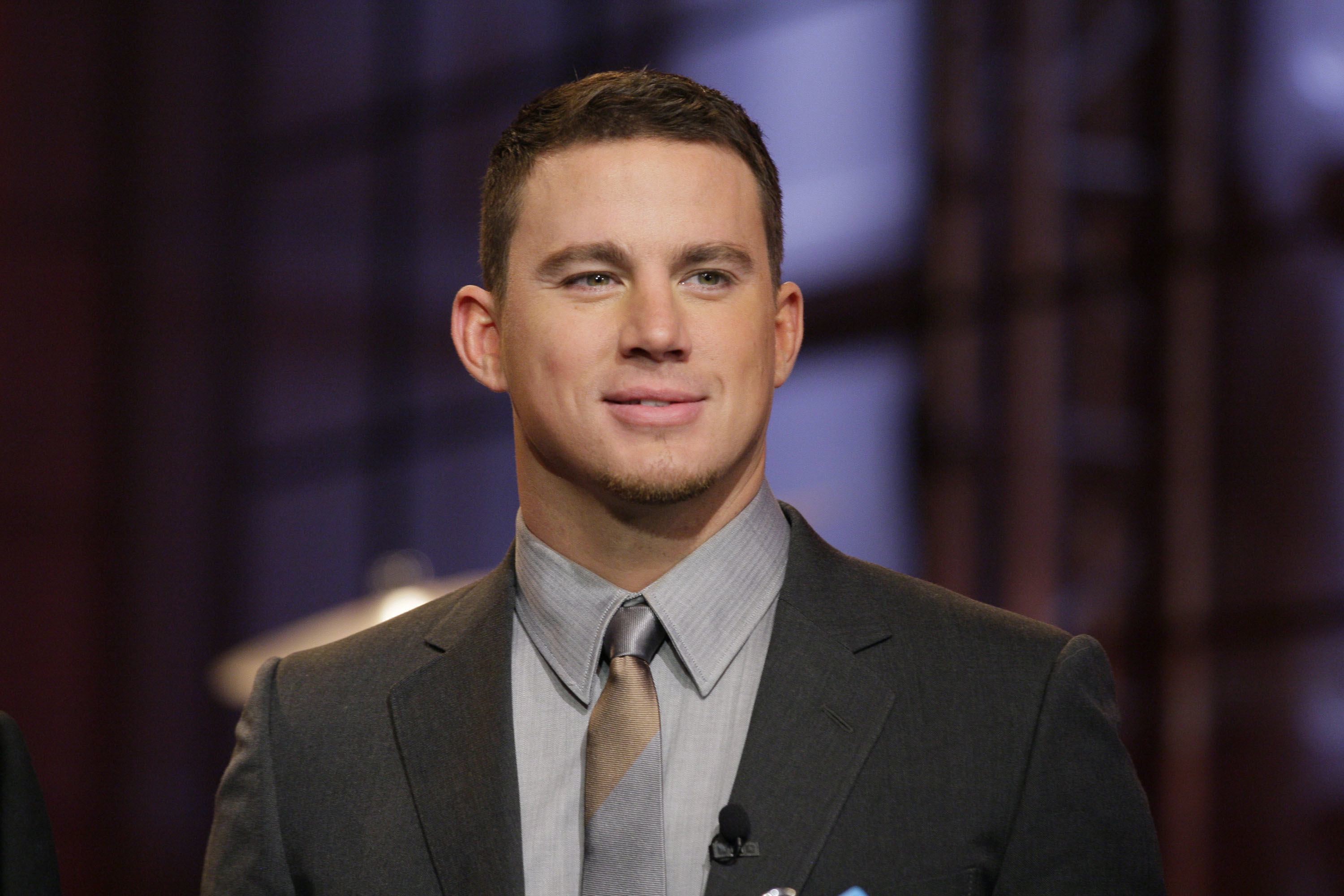 Further expressing his feelings toward maintaining his ripped body, Channing joked: "Why [does] it take two months to get really lean, but in like three days you can lose it? It's gone. I'm like: 'What happened, it was just the weekend!'"
Kelly then asked Channing what food he misses the most while transforming into Mike, and his answer revealed exactly how strict his meal plans are.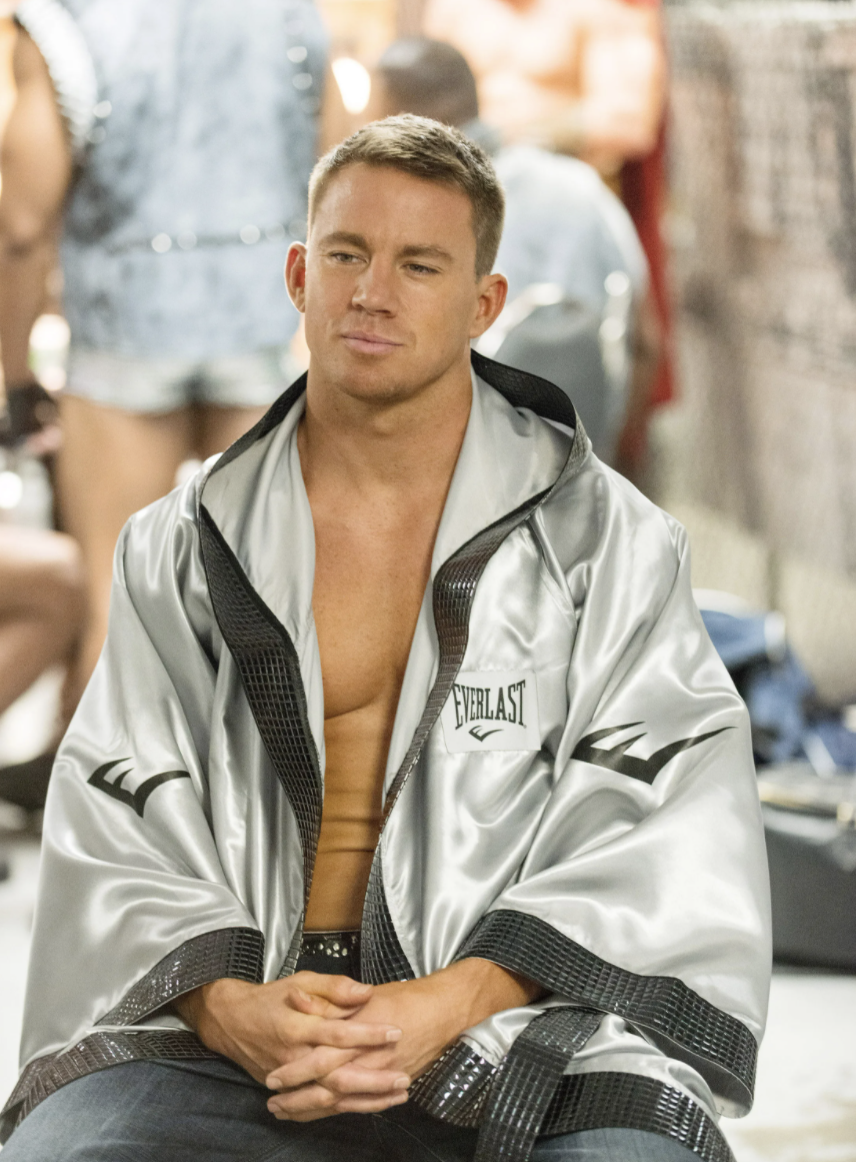 "The thing I miss most probably is salt," he shared. "When you get really close to the day when you've got to be butt naked onscreen… Everything just tastes like water."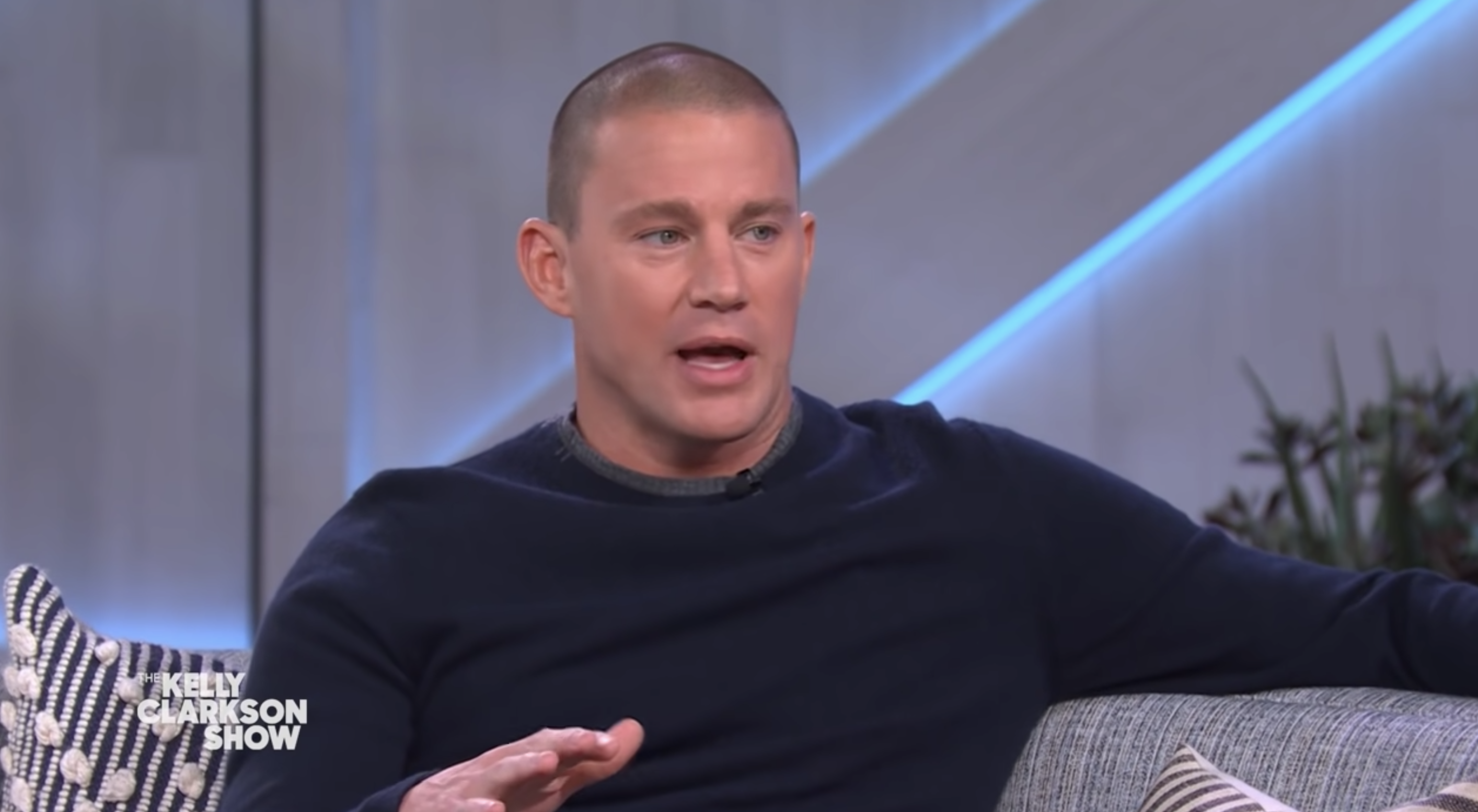 Channing previously admitted that he didn't anticipate Magic Mike getting a sequel, let alone a third movie, but he actually ended up preferring the sequel to the original.
"In my opinion, we had chewed up all the meat on the bone, storywise. Pun intended, I guess. They're essentially movies about guys made for women. We didn't plan on making a second one," he told Indie Wire.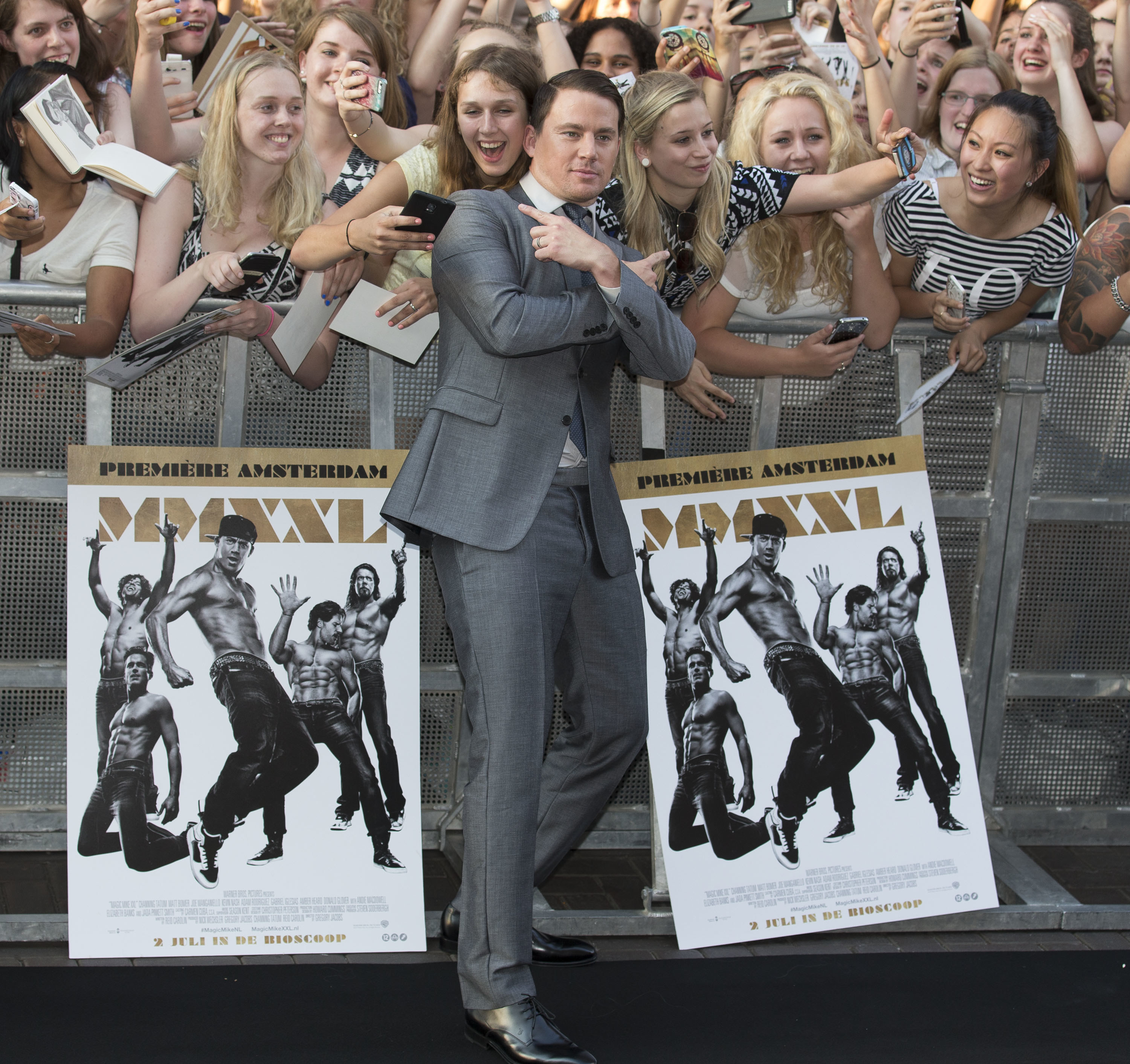 "Then all of our ancillary characters were so good and fun that we felt like, 'Let's do another movie and give those characters more real estate that we didn't have before,'" Channing went on. "Once we did that, we felt like there was no other story. Let's just like get out of jail. I actually like the second movie more than the first one. It's more fun and I think more of what people expected the first film to be."
And while the sequel enjoyed huge success, the third was still at risk of never getting made as Channing very nearly quit acting in 2018.
The star admitted that he was "lucky" to have made enough money to take time away from showbiz and decide what he wanted to do with his career shortly after his split from Jenna Dewan.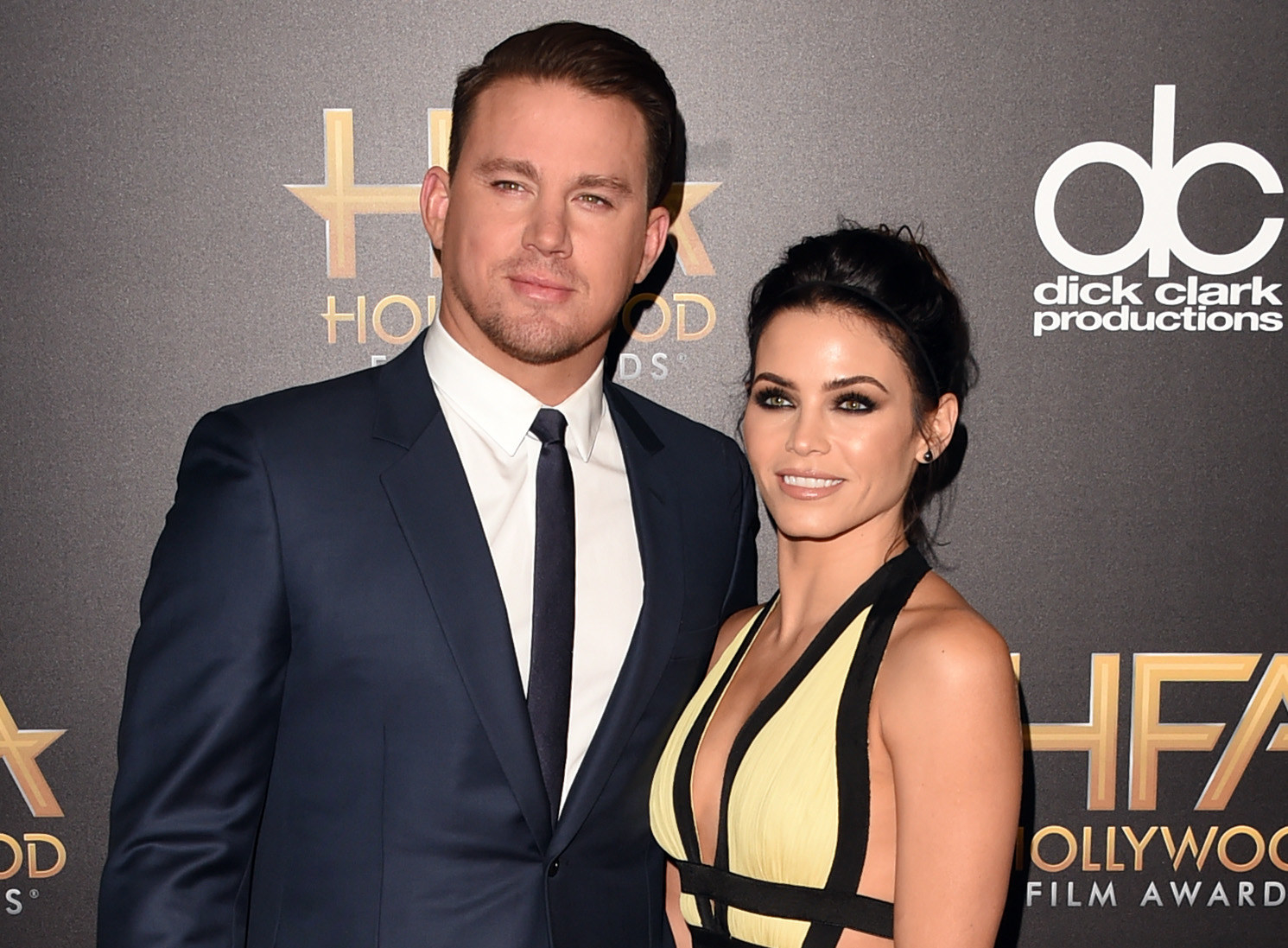 In a recent interview with Variety, he recalled: "Do I want to act anymore? Was I going to direct? Do I want to be in the industry anymore? I got lucky. I won a creative lottery ticket. I made a little bit of money, so I could take a step back and figure out what life is."
"I really took time off," he said. "I sculpted. I took pictures. I wrote my own stuff, not like a script or anything. Just creating on different levels. I wanted to take a breather."
Channing also devoted his time to his and Jenna's daughter, Everly, now 8, for whom he wrote the children's book The One and Only Sparkella, which was published last May.
Thankfully, he has ultimately decided to return to the big screen, and while we may have a little while to wait for Magic Mike's Last Dance, Channing fans can find him in his new movie The Lost City in the coming weeks.