Last week, Camila Cabello released her much-anticipated collaboration with Ed Sheeran, "Bam Bam," which is the second single from her upcoming third studio album Familia.
Familia is set to be released on April 8 and is Camila's first album since 2019's Romance.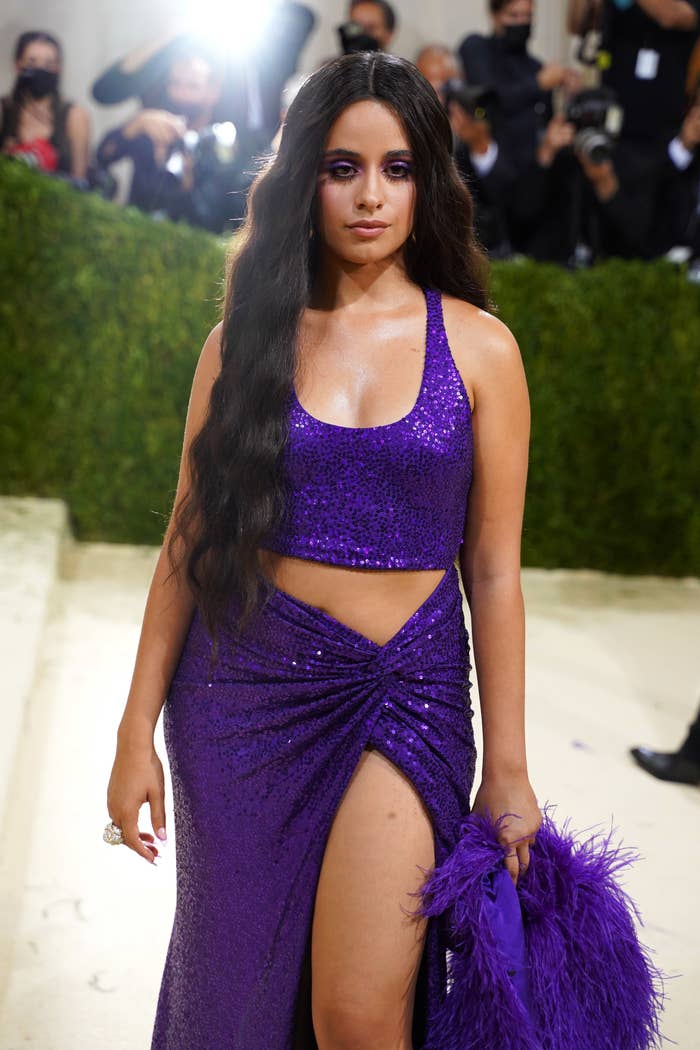 With a brand-new single and Familia's release fast approaching, Camila is currently in the middle of a global promotional tour.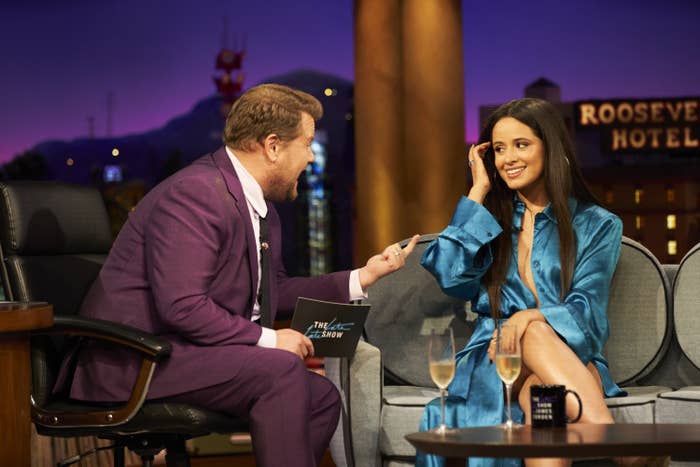 On Monday, Camila appeared via video link on BBC's The One Show, which airs at 7 p.m. weeknights in the UK.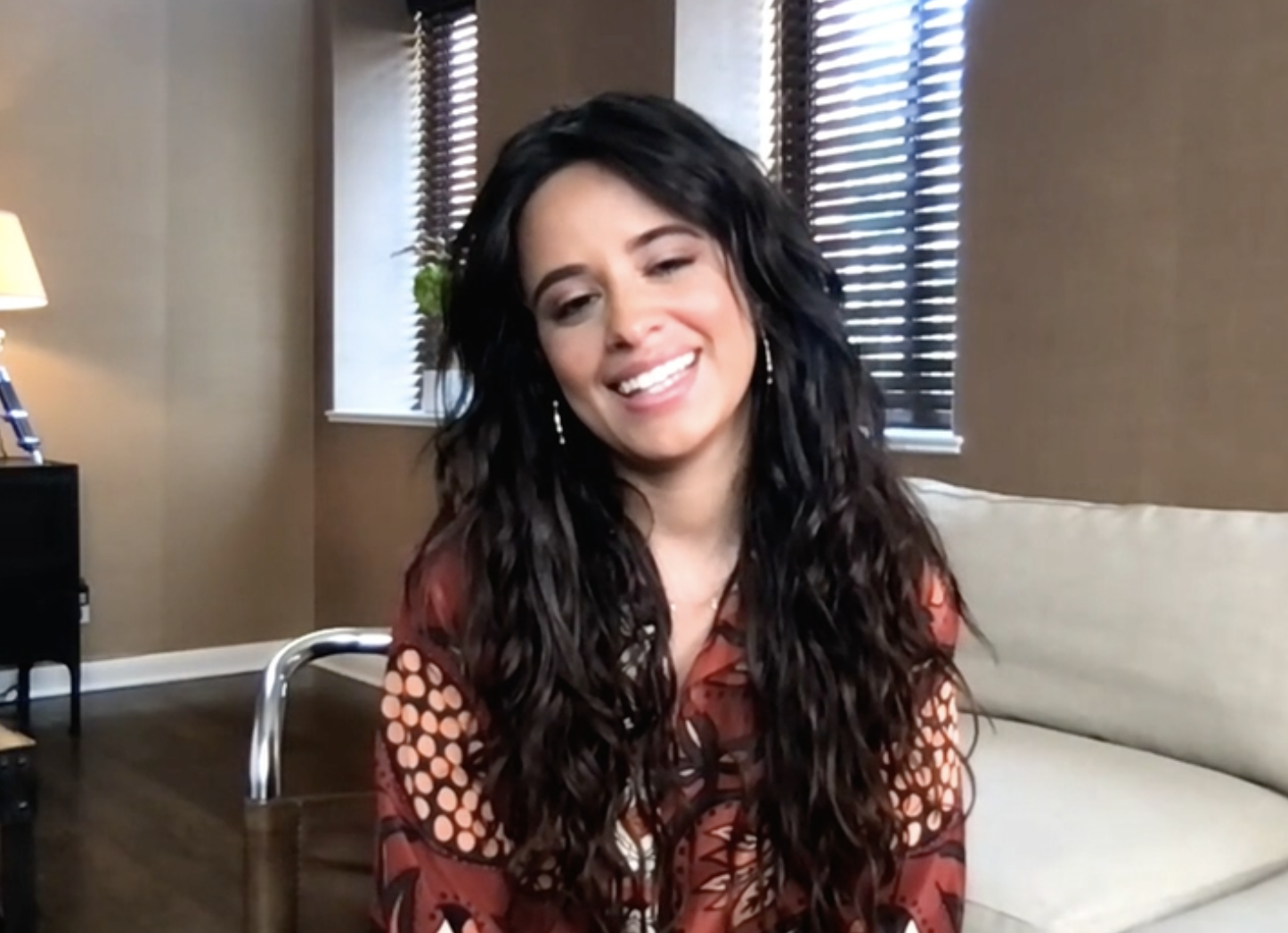 During the interview, the host, Alex Jones, invited Camila to show off her favorite dance move, and as Camila stood up she adjusted her oversize shirt and accidentally exposed her breast.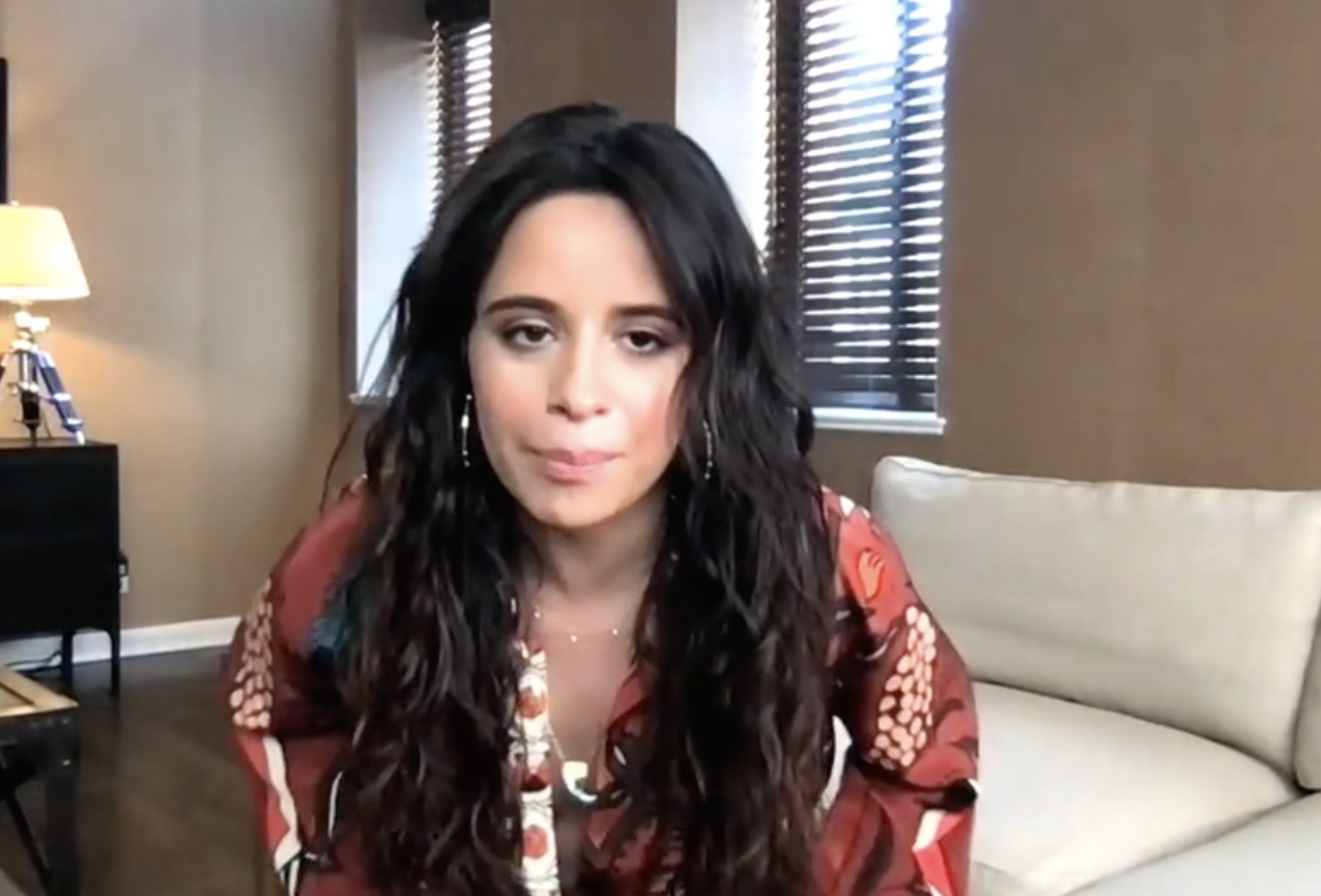 Camila quipped: "Almost flashed you" as she quickly covered herself and continued with her dance like a pro. Once she'd finished dancing, Camila added: "I hope you didn't see nipple."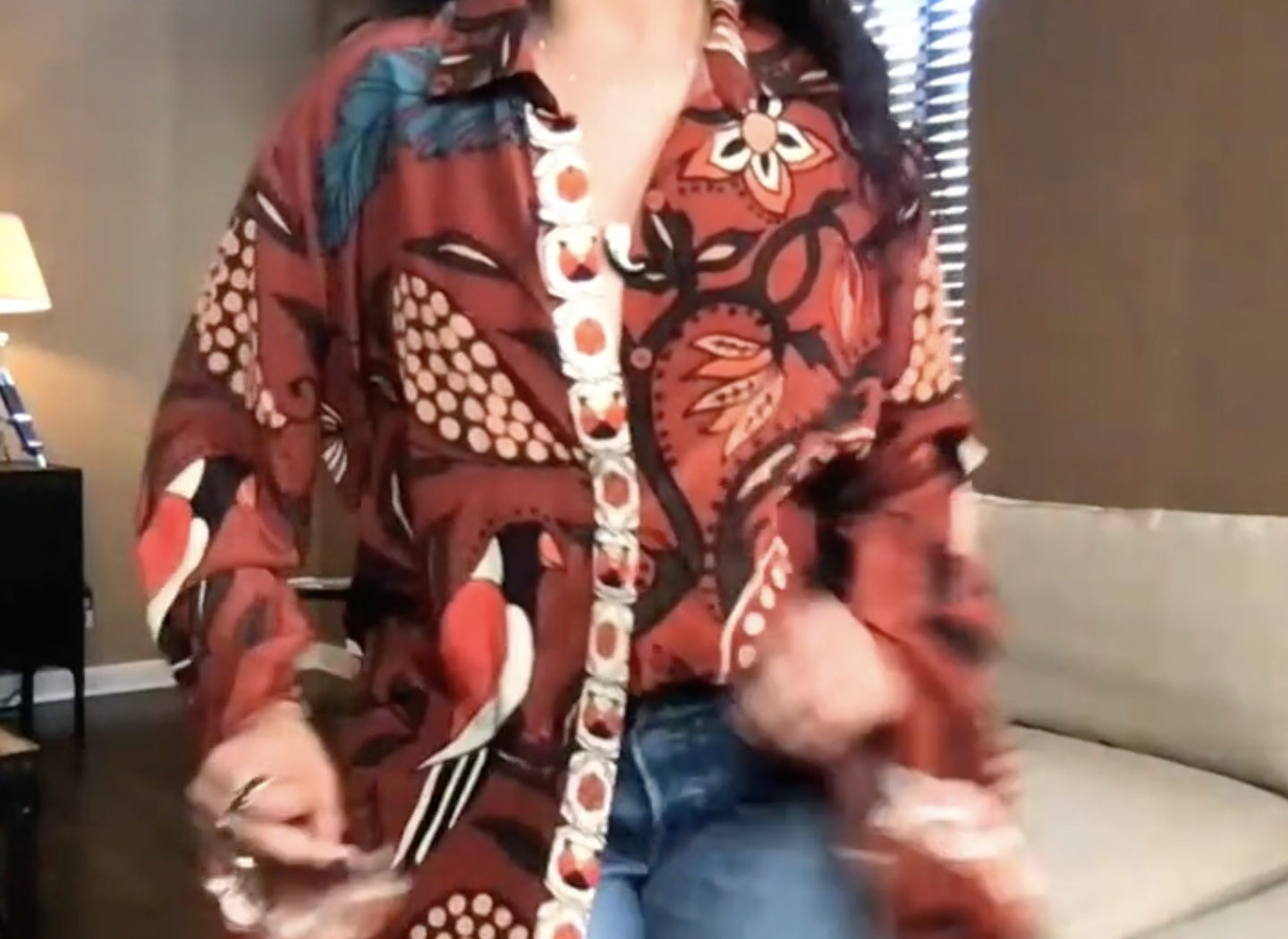 Alex attempted to downplay the accident as she replied: "Do you know what, there was a bit of a wardrobe malfunction. I don't know what I saw. There was a flash of something."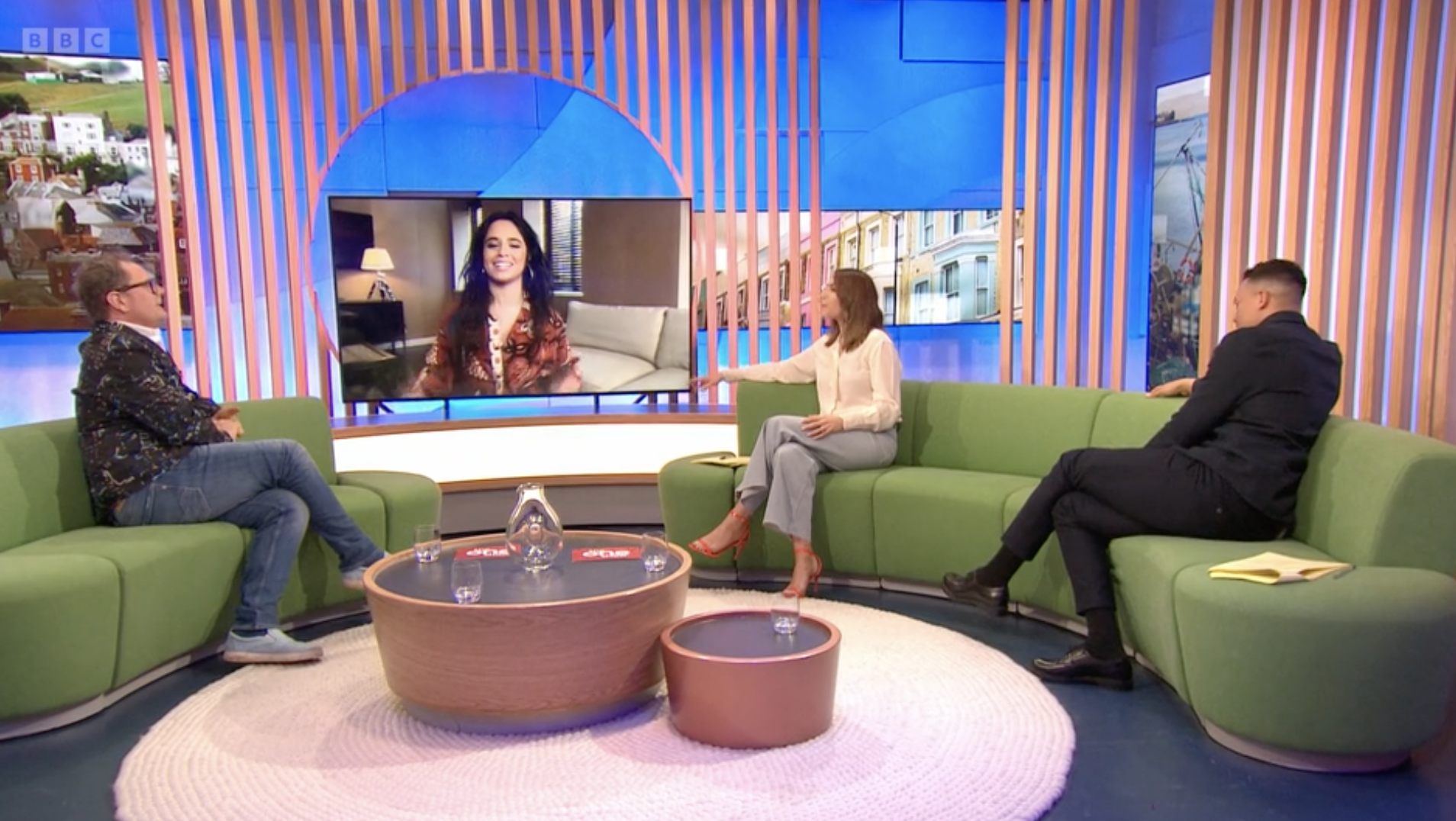 The show's other guests were watching from the studio, and comedian Alan Carr could be seen covering his mouth and laughing in shock, before exclaiming: "I've been a victim of cyber flashing!"
Camila looked uncomfortable by the revelation, and nervously giggled as she said: "My mom is in the next room right now, possibly freaking out about my wardrobe malfunction."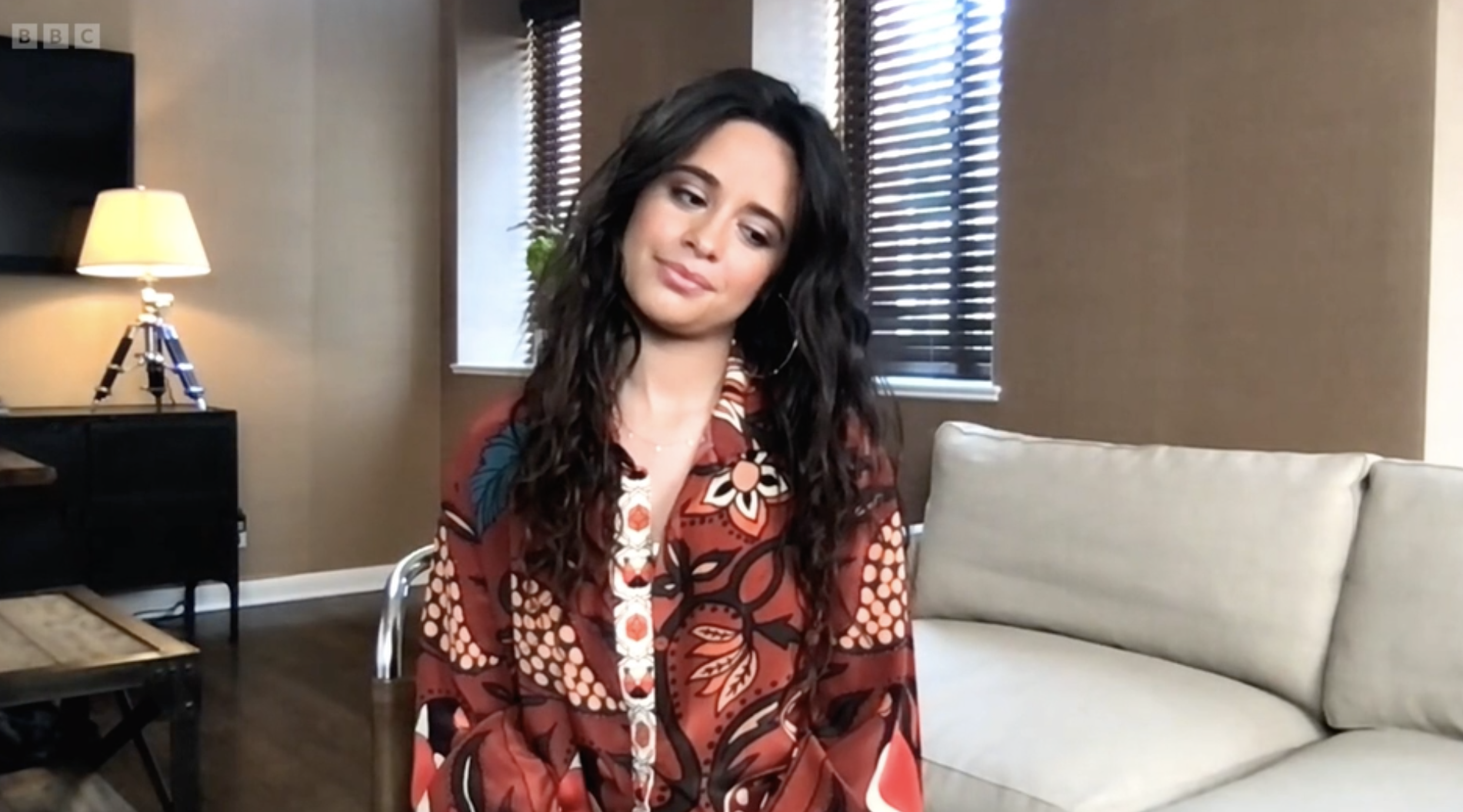 Despite the awkward moment, Camila continued with the rest of the interview like a pro and later laughed off the wardrobe malfunction on TikTok.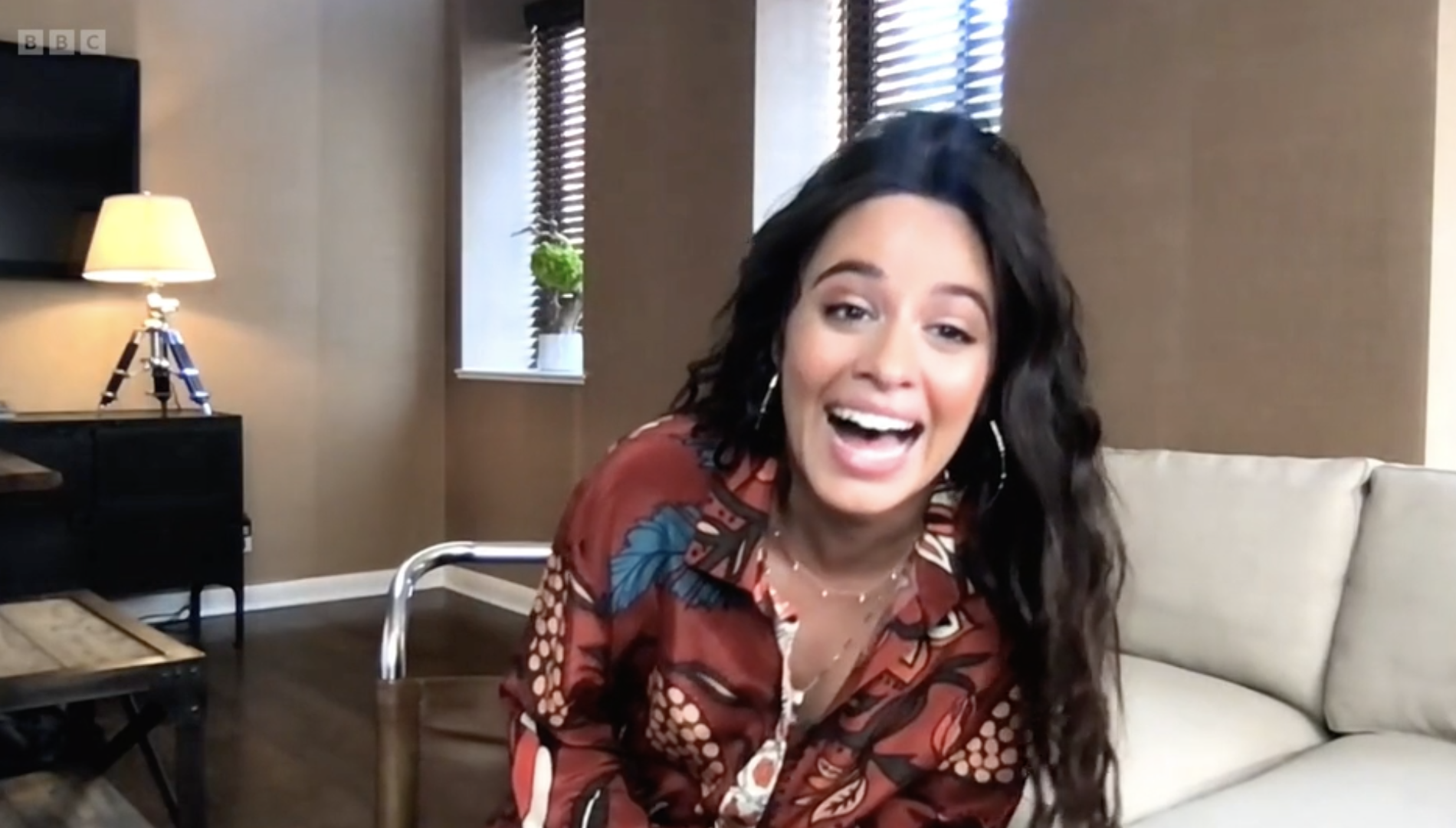 Filming herself looking unimpressed while lying on the sofa in comfortable clothes, Camila wrote: "When my stylist asked me if I wanted nip covers and I said no."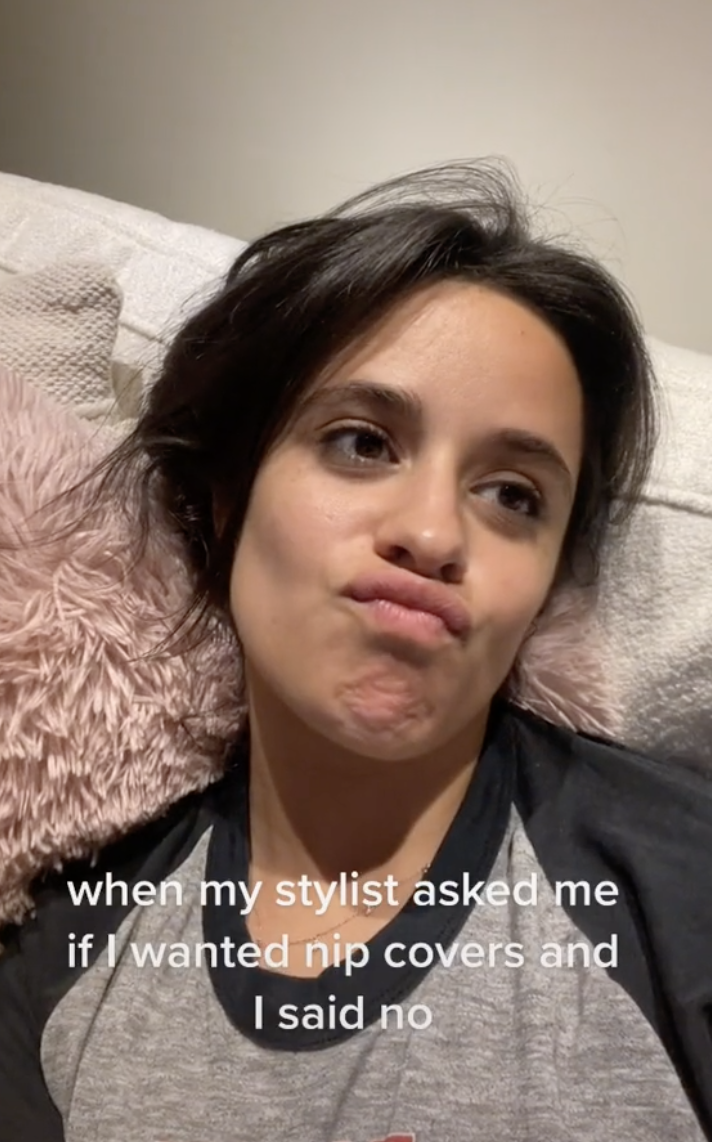 Camila then lip-synced: "I wish I had a time machine," before cheekily adding in the comments: "Least they're cute tho 😋."
But while Camila has been able to poke fun at the accident, some people have been left unimpressed by the online reaction to the unfortunate gaffe.
In fact, within minutes of the wardrobe malfunction happening on the live show, screengrabs and videos of Camila's exposed breast began to go viral on Twitter.
Considering Camila did not intend for her naked body to be revealed on TV, the moment being circulated online can easily be compared to the spreading of somebody's unsolicited nudes.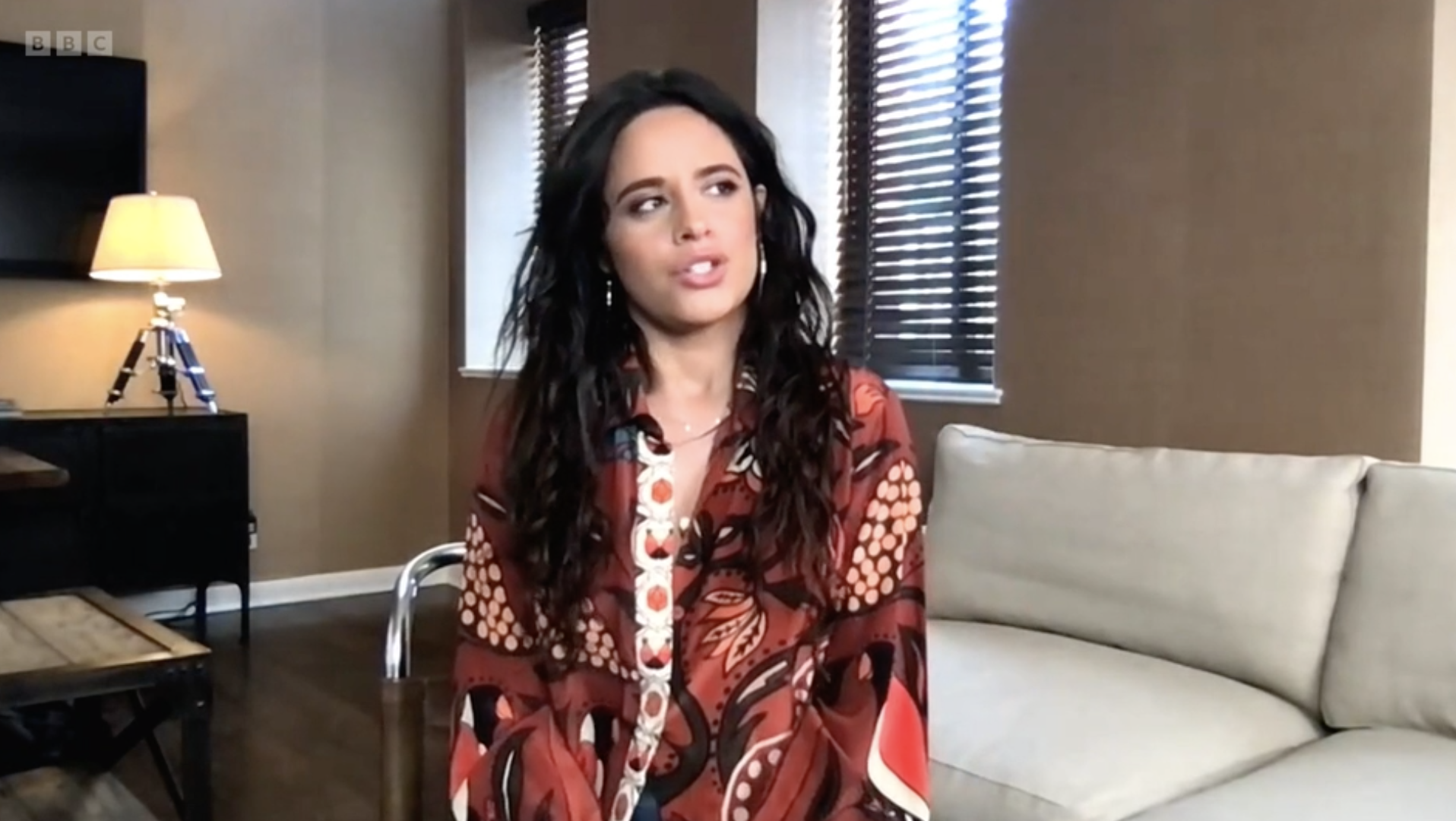 Reacting to the viral tweets, one social media user wrote: "To all the gross old men sharing the screenshots of Camila's tits… Get a grip, saddos. To the girls… You should know better."
Another added: "People on the internet fully posting Camila Cabello's nipslip need to fucking leave it out bro, y'all have to be creeps and literally be posting it everywhere and it's grim, bless her."
While a third said: "Soz [but] as if men have recorded and are posting Camila Cabello's wardrobe malfunction on The One Show already… u literally look like a creep, mate, stop!!!!!"
Some also compared Camila's wardrobe malfunction to Janet Jackson's 2004 Super Bowl performance with Justin Timberlake. Justin famously tore off part of Janet's top and exposed her breast while singing his hit song "Rock Your Body" during the halftime show.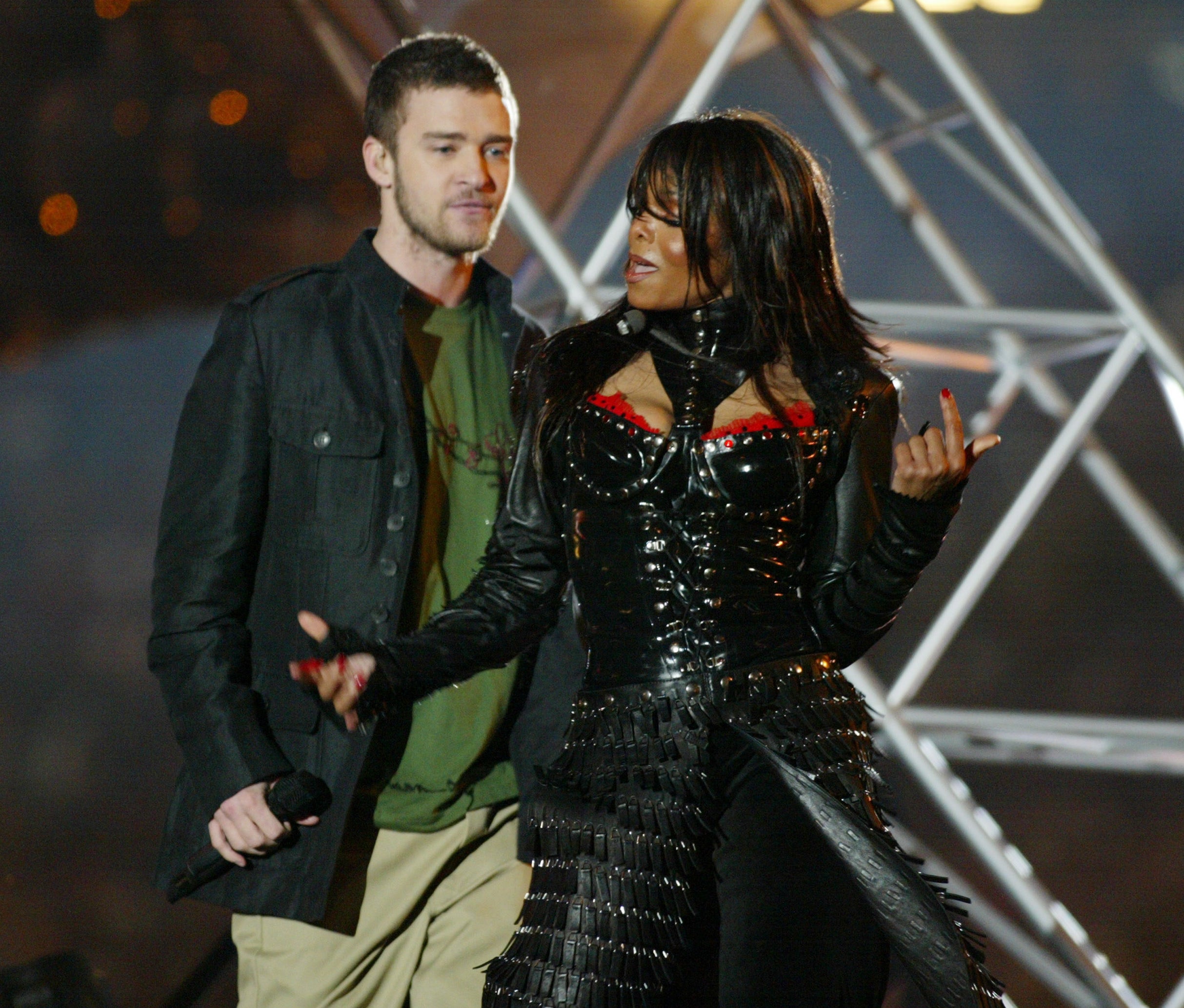 While Justin's solo career catapulted after this moment, Janet's took a huge hit and she was fiercely scrutinized. Images of her bare breast from this performance can still easily be found online today.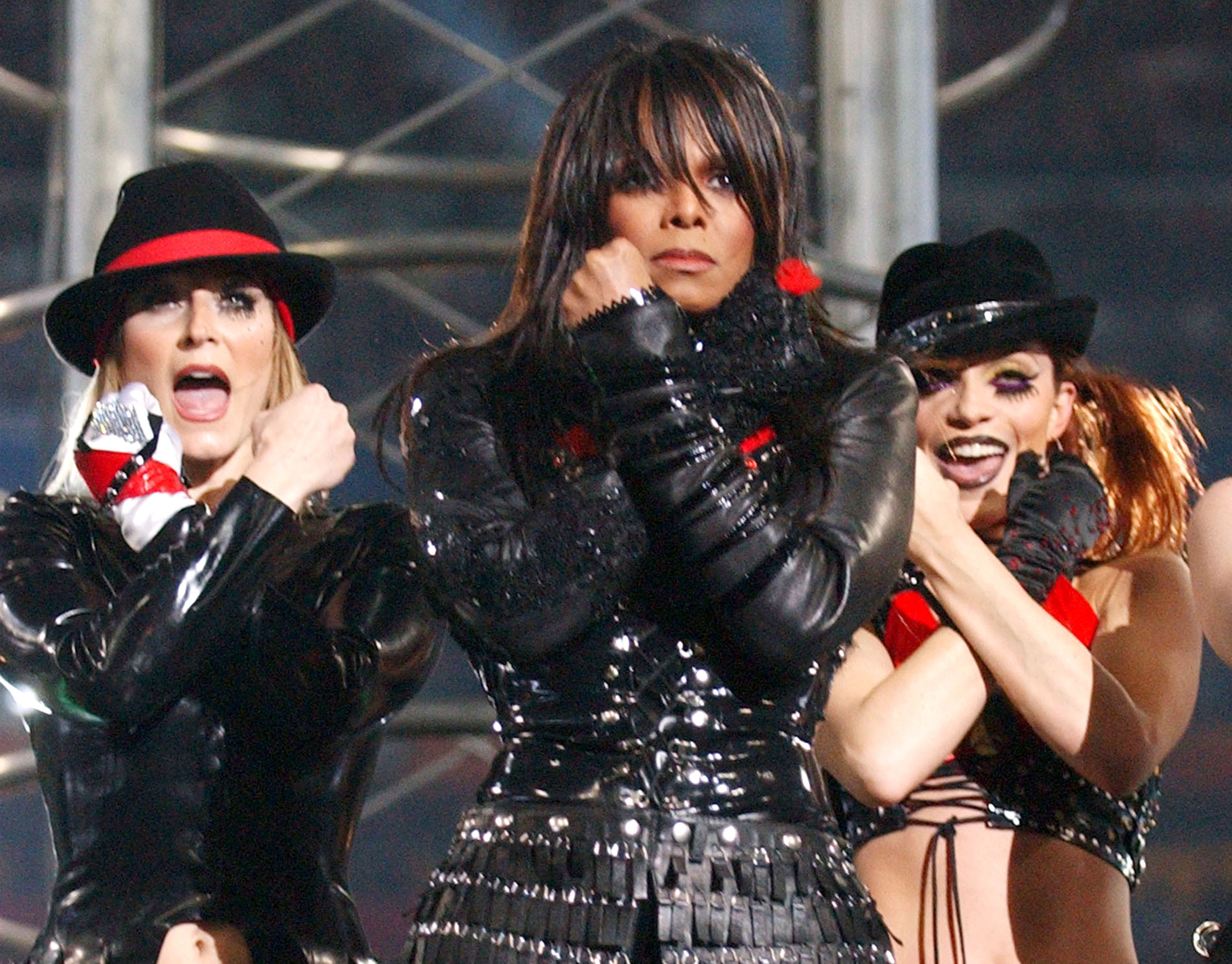 Discussing Camila's One Show appearance, a journalist wrote: "Sooooo Camila Cabello accidentally flashed her breast on The One Show and the clip/screenshots are already appearing online. Did we learn nothing from Janet Jackson, people?"
Janet commented on the Super Bowl incident in her recent self-titled documentary, where she said that she and Justin are "very good friends" and that nobody deserves to be blamed for the unintentional moment.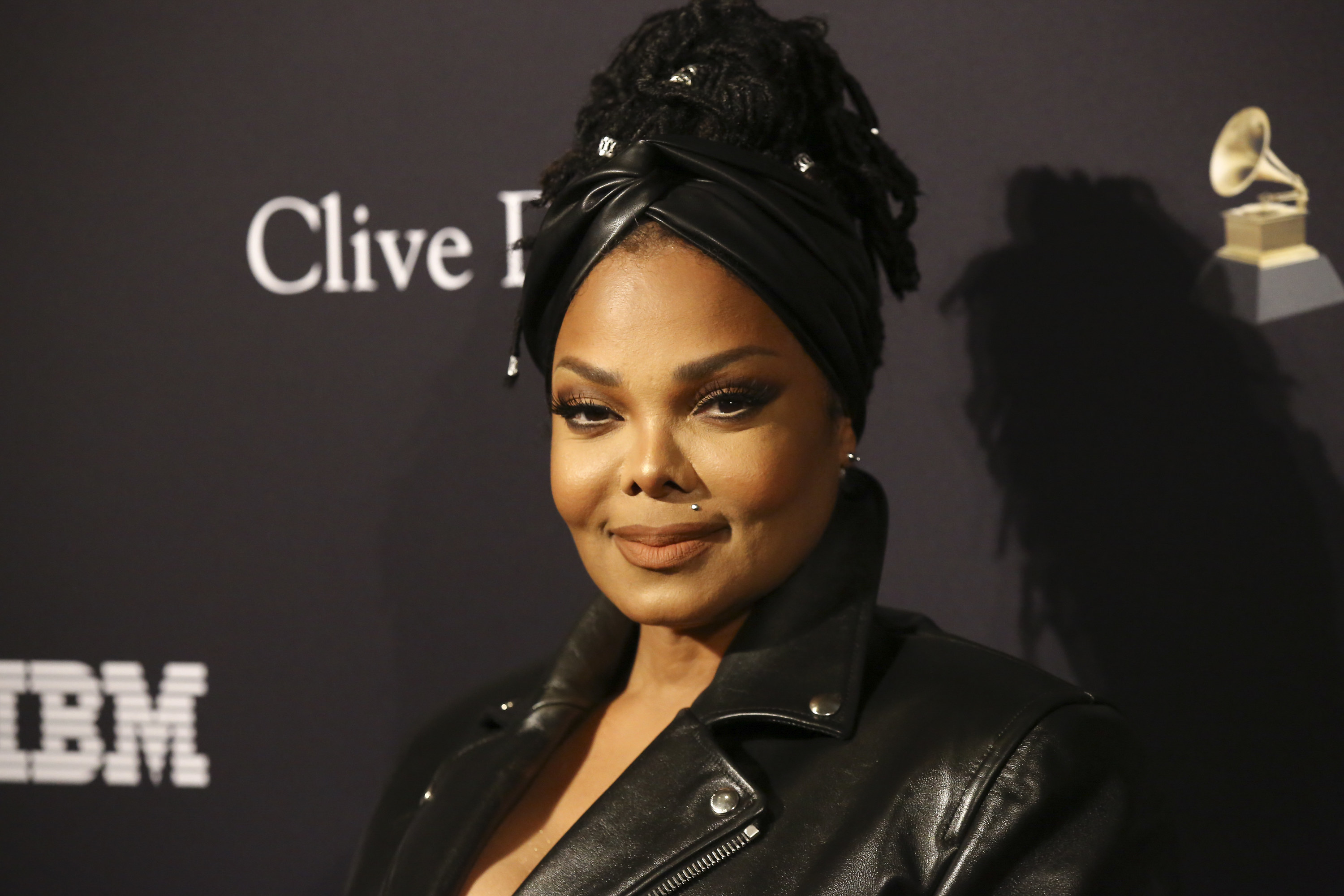 She said: "Honestly, this whole thing was blown way out of proportion. Of course, it was an accident that should not have happened, but everyone is looking for someone to blame, and that's got to stop."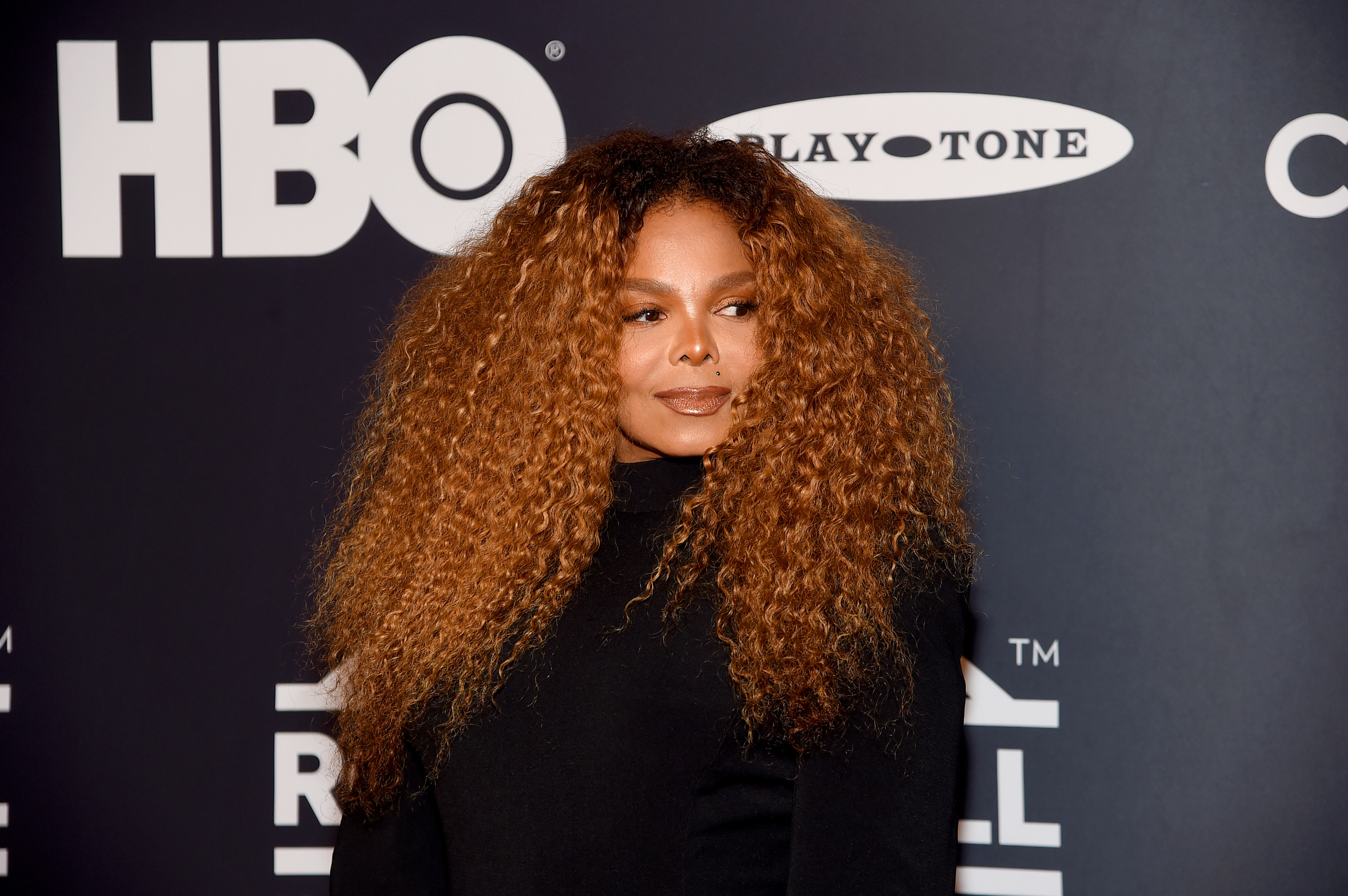 Meanwhile, Camila has won praise for her overall handling of the potentially devastating wardrobe malfunction.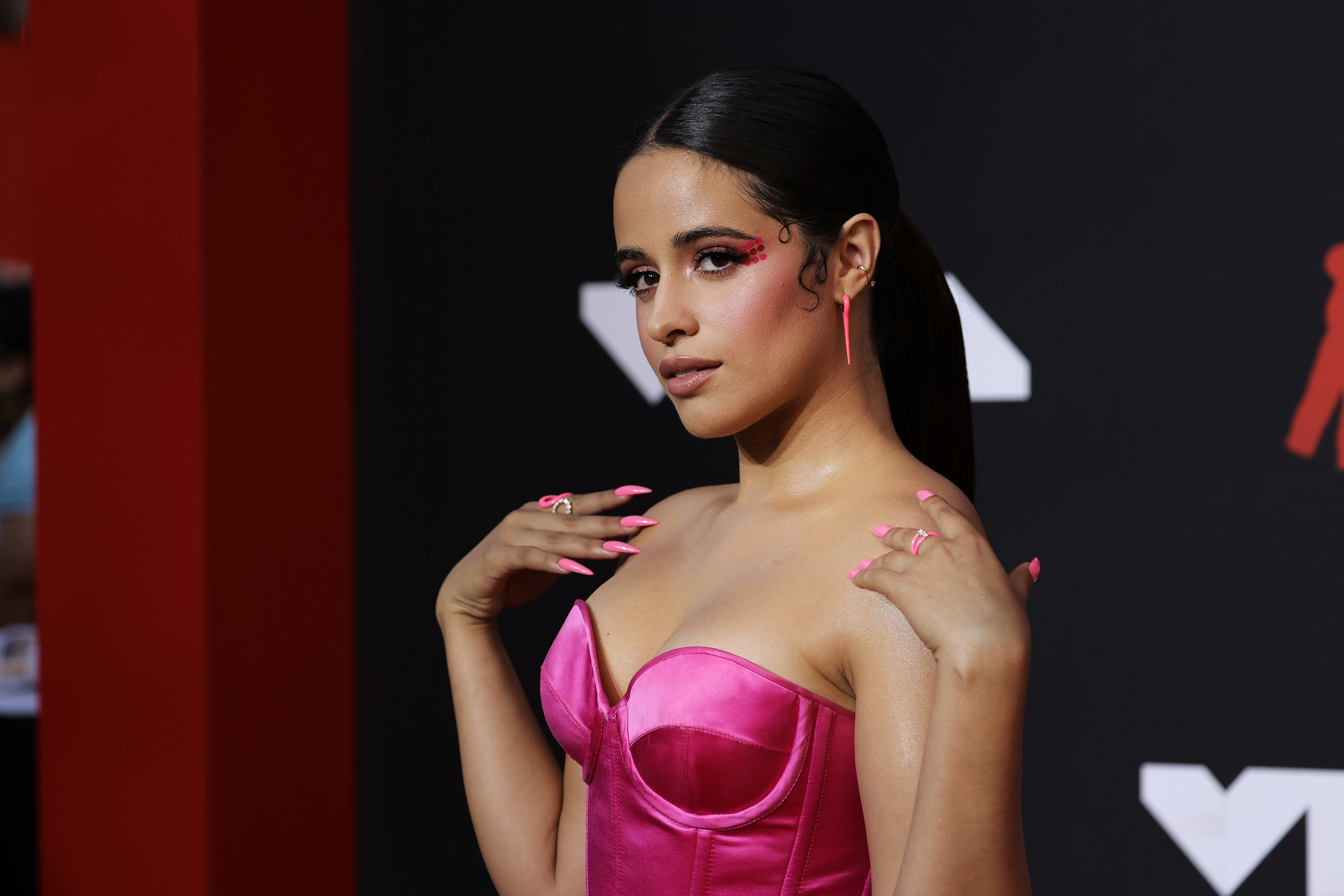 Commenting on her TikTok video, one fan wrote: "Proud of you staying as cool as a cucumber & carrying on like a pro during the interview. You were funny and lovely Camila. No need to worry about it!"

Another tweeted: "Proper felt for Camila Cabello on @TheOneShowShow but handled it like an absolute boss 👌🏼 Remember people, it's just a nipple - we all got them 😉"
Someone else joked: "👑 @Camila_Cabello is 25 and handled a nip slip on live national telly better than I, a 34 year old, can handle finding out we've run out of milk."
And it appears that Camila has already moved on from the moment, with the singer on Tuesday sharing a selection of photos from her Y2K-themed birthday party on Instagram.
"HAY AMOR EN TODOS LADOS. SIGUE SIGUE SIGUE BAILANDO👅," she captioned the post, which translates to: "There is love everywhere. Keep, keep, keep dancing."