Last year, Camila Cabello was one of the performers for PBS's holiday special In Performance at the White House: Spirit of the Season.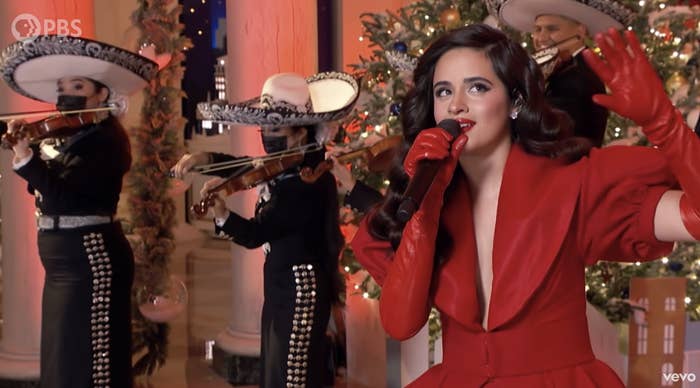 Camila sang her rendition of "I'll Be Home for Christmas" from the Grand Foyer and looked sensational in a distinct red jumpsuit with matching elbow-length gloves.
"Such an incredible honor to perform again at the white house," Camila tweeted at the time. "Wishing you all a wonderful holiday with your loved ones 🥰."
And with the holiday season upon us again, some people have started getting into the festive spirit by revisiting some of their favorite seasonal moments from Christmases past — which included Camila's White House appearance.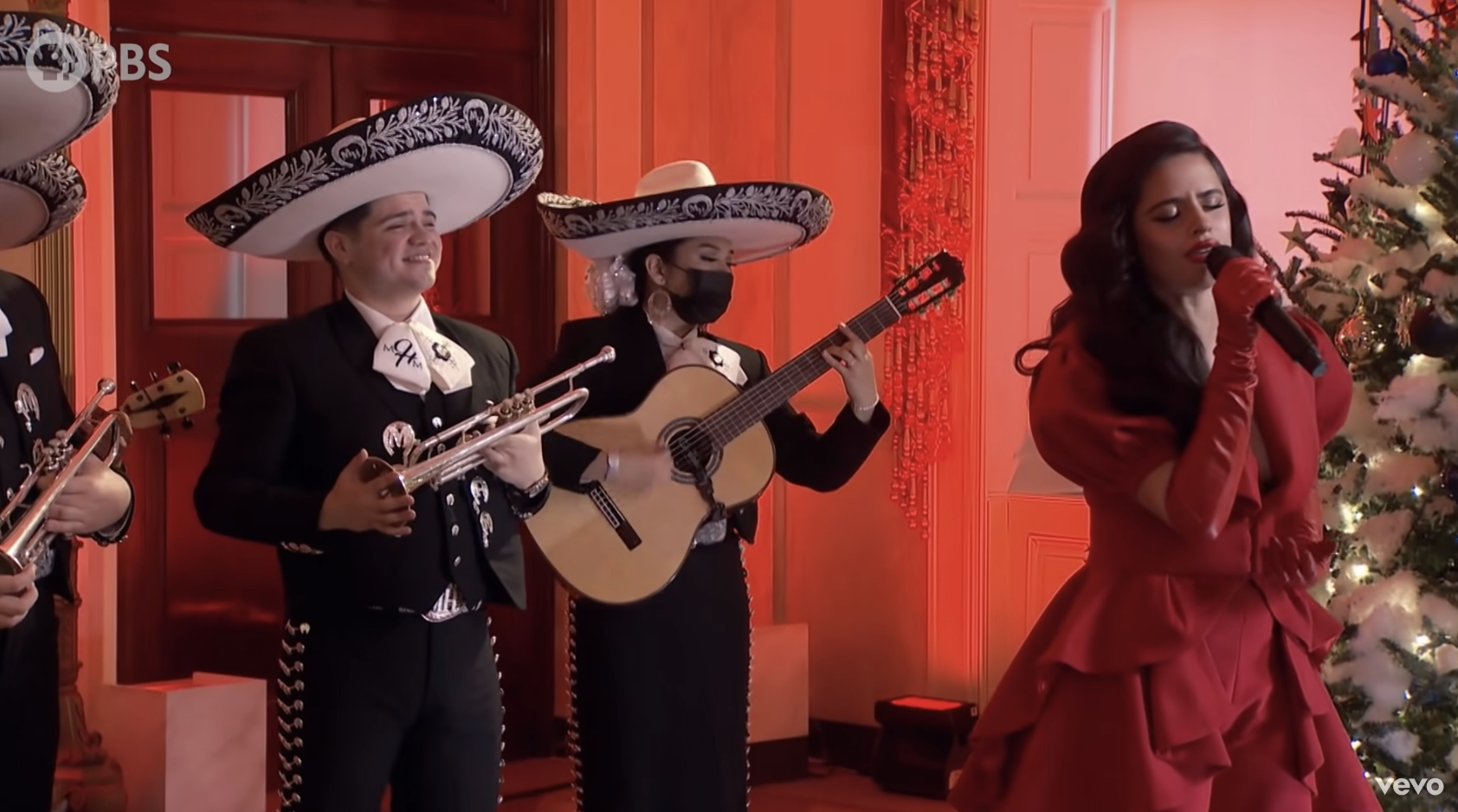 But unfortunately, the rewatch sparked some serious questions as viewers quickly called out the strange way that Camila sings the word "Christmas" in the song.
A clip from the 2021 performance recently went viral on TikTok, with thousands of videos using the sound to poke fun at the singer.
A video that has racked up more than 2 million likes reads: "Yes Camila, I too will be home for quismois." Another, with over a million likes, shows someone jumping up and down with the caption: "Pov the quiz mice when they find out camilla cabello will be home for them."
In a third popular video, Camila's enunciation is compared to "normal pop singers," while others joked about the way the star sings "in cursive."
"I'm so sorry everybody but I will be canceling Christmas this year because wtf was that… why'd they let her release that…" another video reads.
Before long, clips of Camila singing her version of the 1943 Bing Crosby classic at other events — including Michael Bublé's Christmas in the City — were discovered, and people realized that her pronunciation at the White House wasn't just a one-off.
"Okay I've seen this tiktok several times now and she's wearing something different in each one," one person commented.

"why is my fyp full of camila cabello singing that she'll be home for quiz mice 😭," another echoed.

And the viral moment even ended up transcending TikTok as people discussed it on other social media platforms, including Twitter.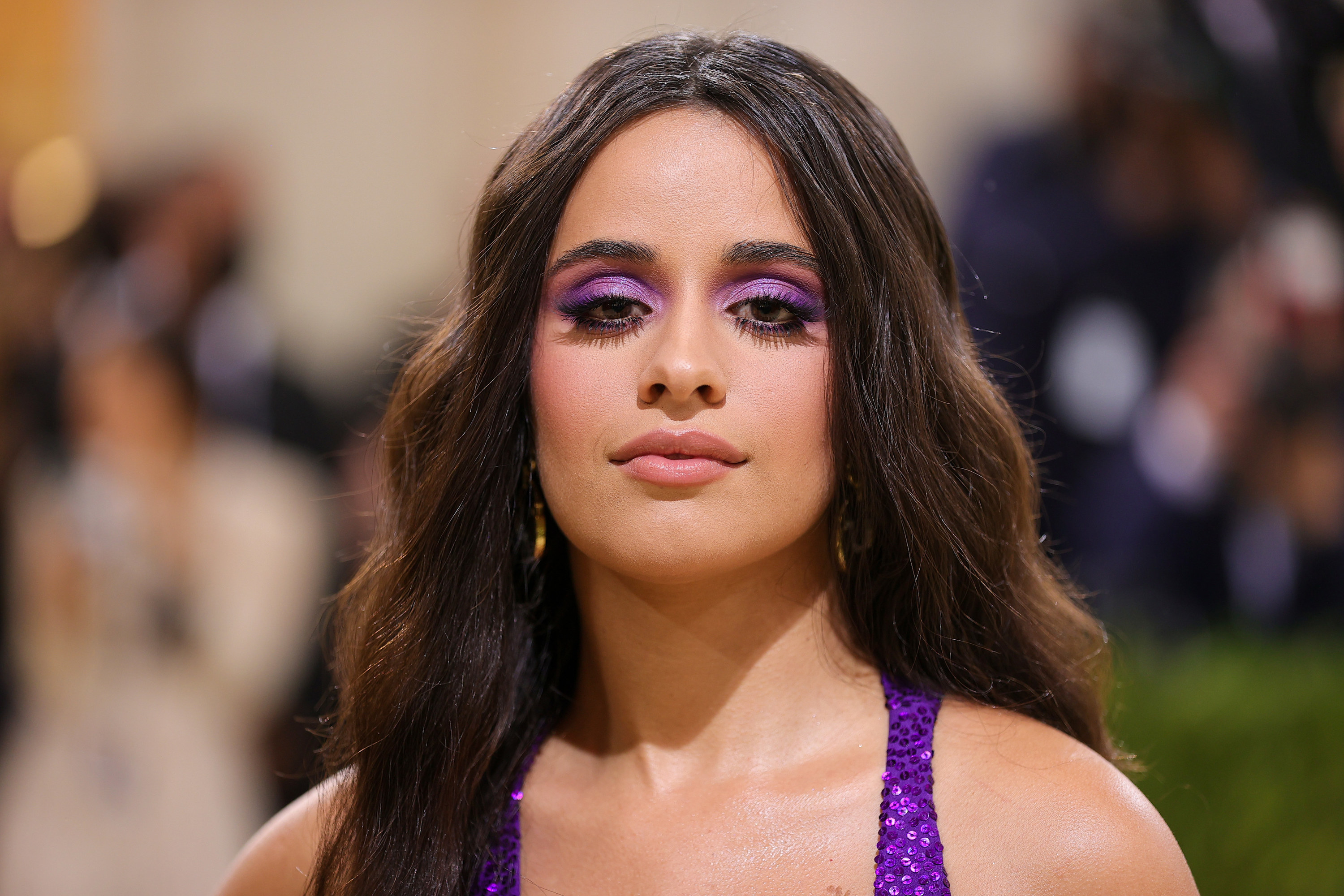 "The way camila cabello sings 'i'll be home for christmas' has been on a loop in my brain all day," someone tweeted. Another tweet read: "who tf let camila cabello sing 'christmas' like that?"
Someone else asked: "How does Camila Cabello fuck up the word 'Christmas' !? Quismoiz."
And on Monday, Camila herself joined in on her public roasting when she uploaded a TikTok video of her own that poked fun at the way she'd sung "Christmas" in her song.
Posted alongside the caption "me before recording my version of I'll be home for christmas (quismois)," the video shows Camila trying to teach herself how to say the word correctly.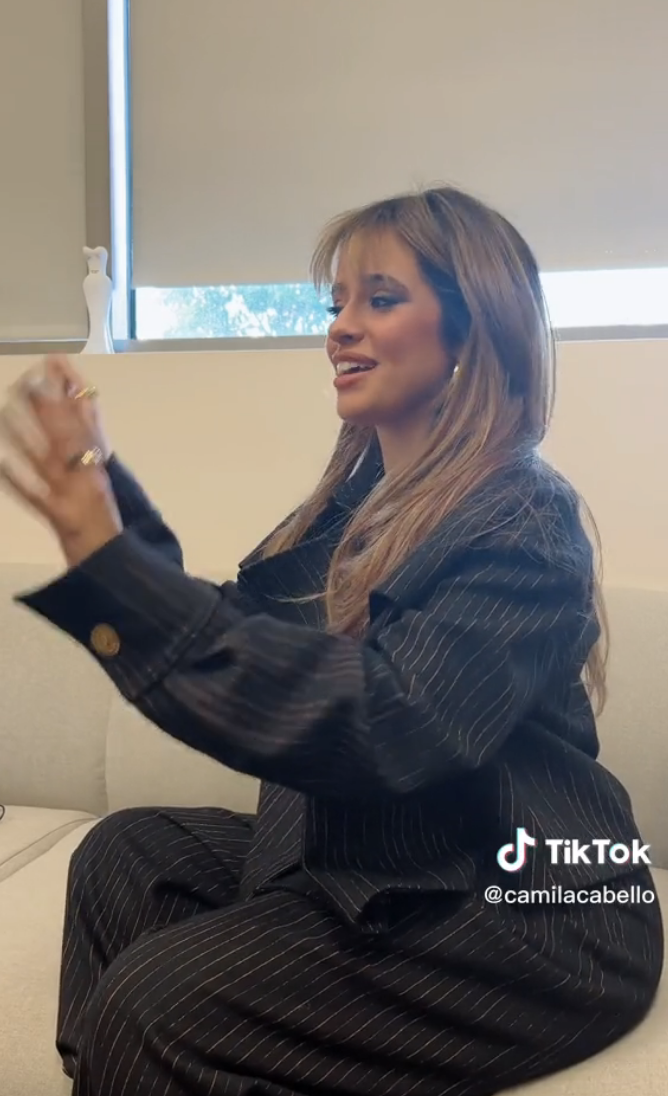 "We're just going to practice some phrasing, so repeat after me," she begins, before singing: "I'll be home for Christmas."
"All right, you try," she tells a different version of herself.
But this Camila sings the same line with "quismois" instead. "Try again," the first Camila says. "Home for Christmas."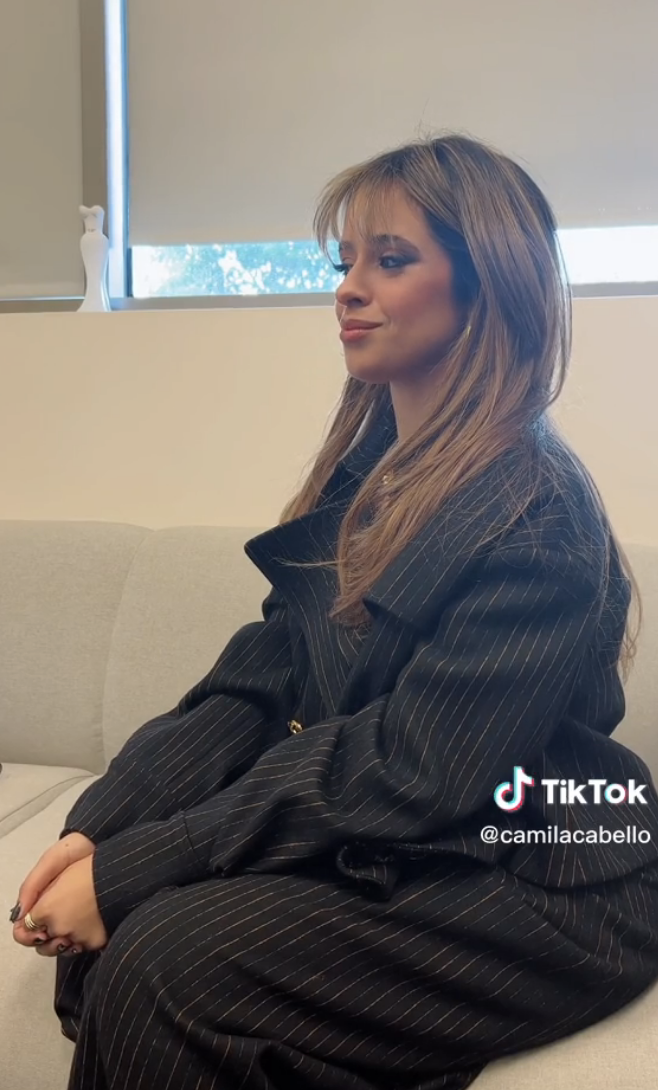 "Home for quismois," the second Camila repeats. The first perseveres: "Kind of like you would… Merry Christmas."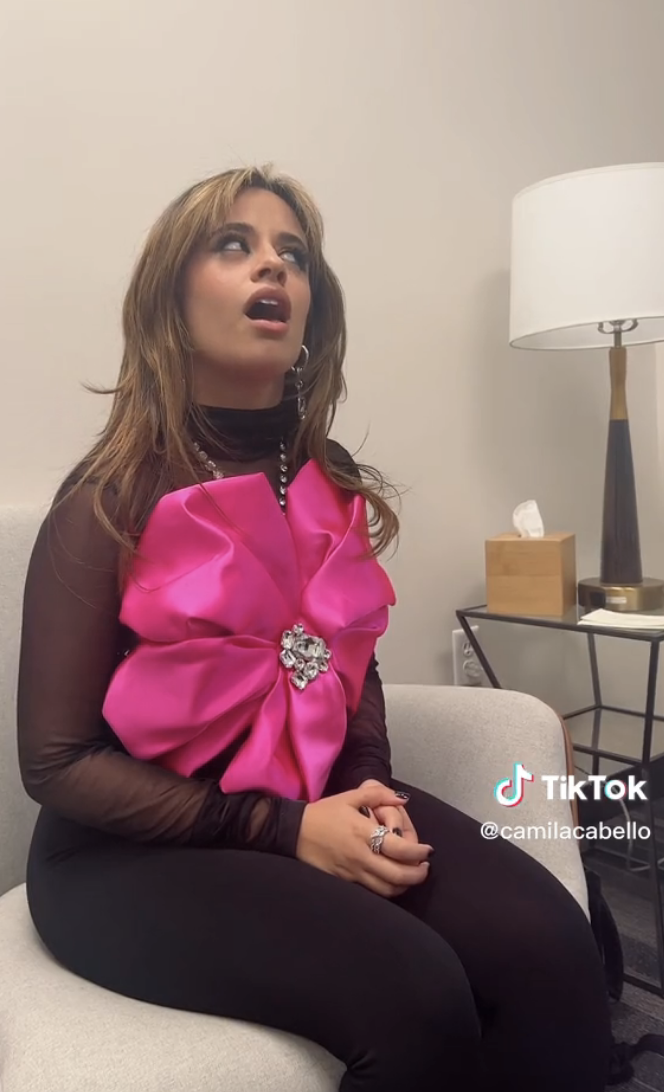 "Merry quismois," her alter ego says. The first Camila then gets increasingly frustrated as the two battle over the word, and following an awkward silence she says: "It's going to be great."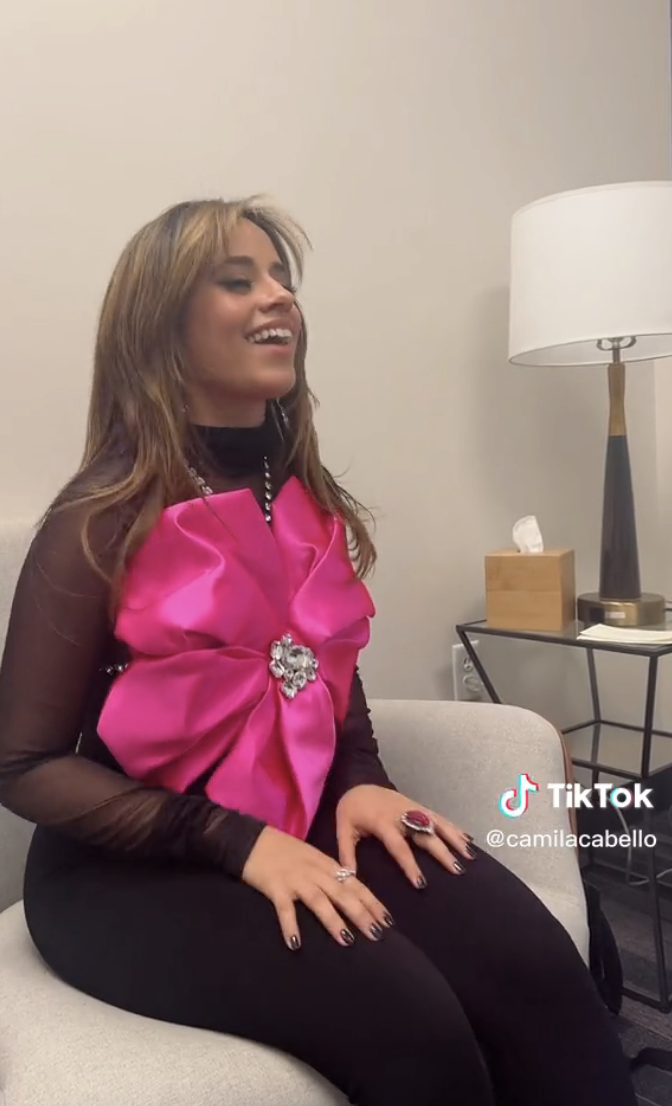 Needless to say, people found the video absolutely hilarious and flocked to the comment section to heap praise on Camila for being able to laugh at herself.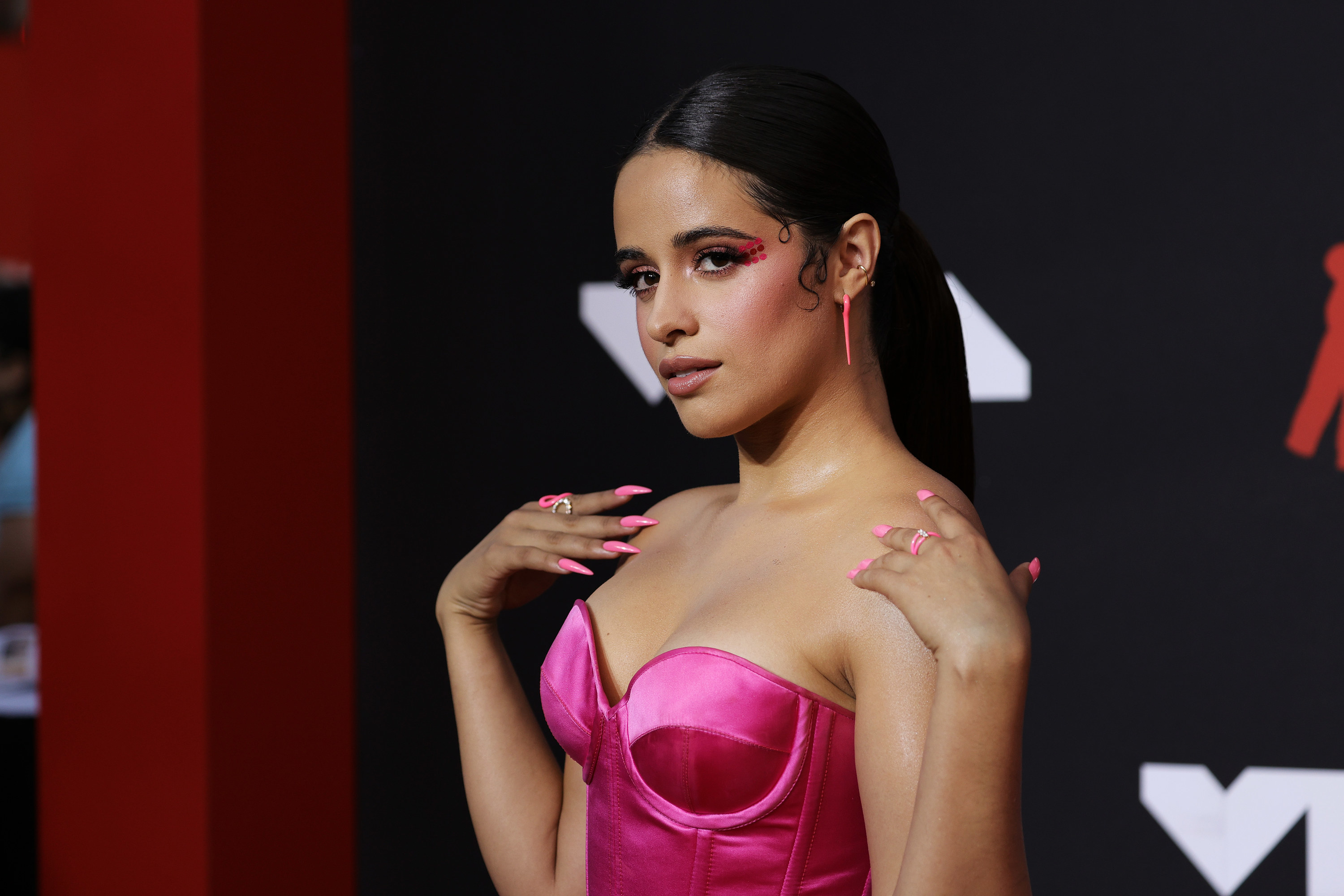 "You're so real for this Camilla," one person wrote. Another agreed: "I love how she doesnt take ot personal and makes it a joke, some people would be extremely upset."


Someone else said: "I like how you can take a joke 😂😂😂" One more echoed: "Being able to laugh and make fun of yourself is such a good quality to have. We love you! 🥰"

And this certainly isn't the first time that Camila has poked fun at herself, previously laughing off an embarrassing wardrobe malfunction that she suffered on live TV.
Back in March, Camila was on British BBC series The One Show to promote her album Familia and accidentally exposed her bare breast when she was asked to show off her favorite dance move while wearing an oversize shirt.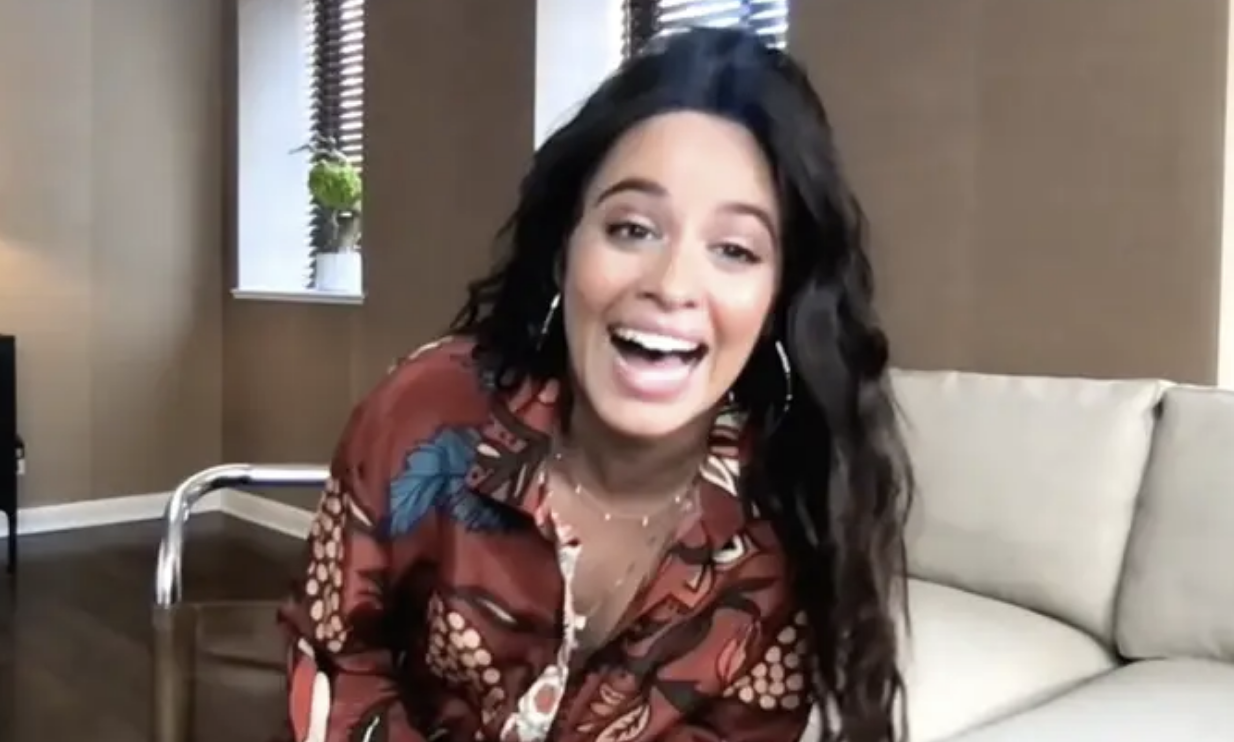 On TikTok after the incident, Camila wrote: "When my stylist asked me if I wanted nip covers and I said no," as she lip-synched, "Wish I had a time machine."
She then added: "Least they're cute tho 😋."

Once again, Camila was celebrated for being able to see the funny side, as well as for her ability to expertly carry on with the live interview after it happened.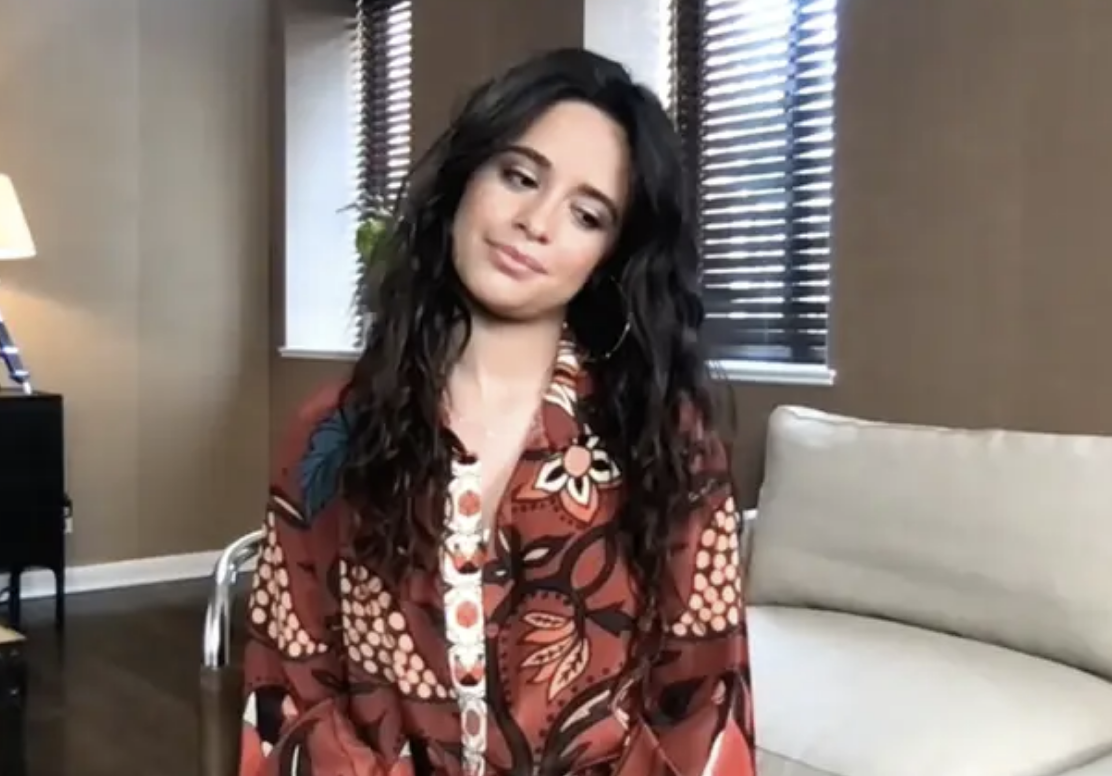 One person commented at the time: "Proud of you staying as cool as a cucumber & carrying on like a pro during the interview. You were funny and lovely Camila. No need to worry about it!"