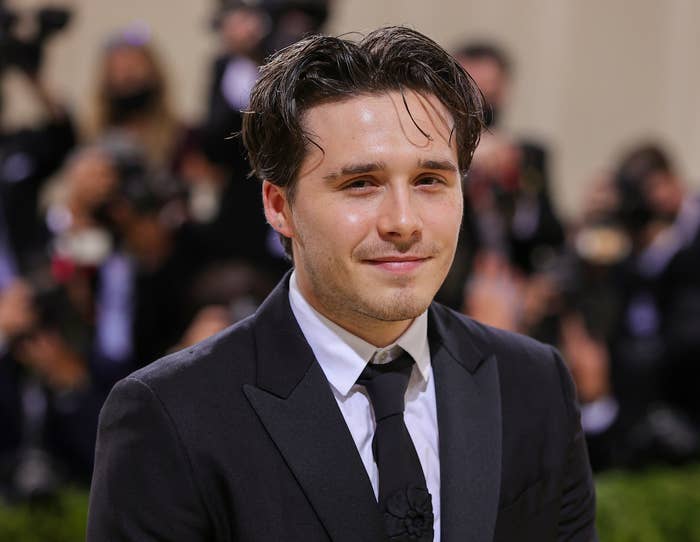 "Thank you so much for taking the time to speak to me, I can see it's dark out where you are," Brooklyn Peltz Beckham says as we wrap up our virtual interview for Silk Nextmilk's new campaign.
With me based in Brooklyn's hometown of London, our chat was scheduled for the evening to accommodate the eight-hour time difference with Los Angeles. Brooklyn now lives in California with his wife, Nicola Peltz Beckham, and he was quick to acknowledge the potential inconvenience.
After expressing his appreciation, Brooklyn went on to tell me that he is excited to return to England in March, where he will also be visiting France to support his mom, Victoria Beckham, at Paris Fashion Week before celebrating his 24th birthday with his family.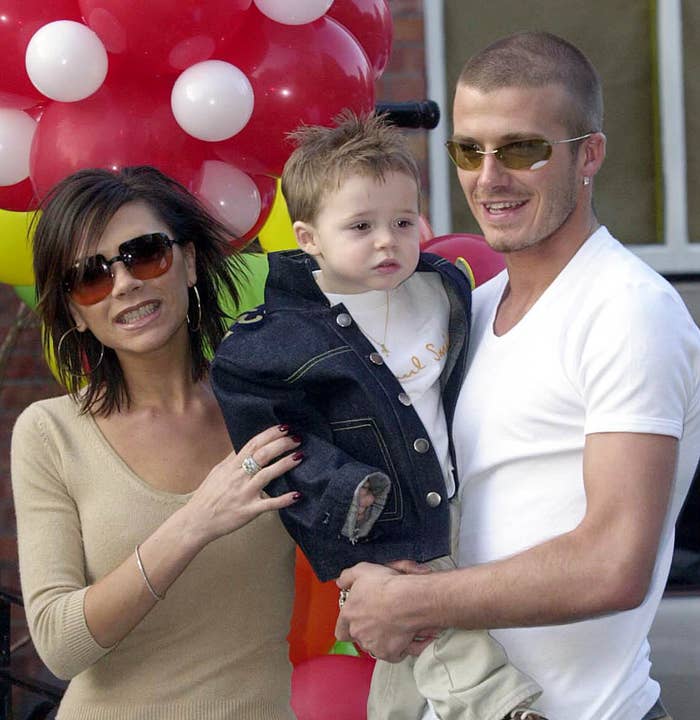 It's almost hard to believe that Brooklyn is still only 23 years old. As the eldest child of former Spice Girl Victoria and soccer legend David Beckham, his mere existence has always been a global news story.
But over the years, Brooklyn has fallen victim to the nastier side of fame, with his every move scrutinized as he simply attempts to forge his own path in life.
His list of career false starts have arguably become a meme of their own, with Brooklyn dabbling in sports, modeling, and photography before turning his attention to cooking in 2021.
But this relentless mockery feels somewhat unfair considering Brooklyn's age and his proactive approach to finding his calling despite having enough resources to never have to work a day in his life.
And while it's easy to dismiss him as just another in the long line of nepotism babies, Brooklyn was actually astutely aware of his privilege throughout BuzzFeed News' interview — and it might be time to cut him some slack.
"I'm just lucky I get to be a part of it," he says of the Silk Nextmilk campaign, which he is the newest face of alongside other celebrity offspring such as Ella Bleu Travolta and Myles O'Neal as they recreate their parents' famous milk mustache campaigns of the '90s with a vegan spin.
"I've always seen the campaigns with the milk mustache and my dad did it a while back," Brooklyn explains. "It's really cool that I have the honor to work with such a cool brand and such a cool team."
And he hopes that his dad will be pleased with the milk mustache homage, admitting that he hasn't told either of his parents about the campaign yet because he wants it "to be a surprise."
Unlike many other nepotism babies who have hit the headlines in recent months, Brooklyn has no qualms about acknowledging the incredible opportunities that his last name has afforded him.
"My mom and dad taught me, as I was growing up, just be grateful for everything that you have," Brooklyn tells me. "Work hard, be nice to everyone, treat everyone the same.
"I'm so grateful and so lucky to have what I have," he goes on. "I have the best people around me. I have my whole family, I have my wife, I have my wife's family."
But despite Brooklyn taking his parents' life lessons to heart and being nice to "absolutely everyone" that he meets — be it through work or socially — the public perception of him doesn't quite match up.
"I think most people out there think that I'm not nice? And I don't really know why," he confesses, with a tinge of sadness in his voice. But he tries to not let the misconceptions get to him, adding: "I just keep working hard. Keep your head down and do your thing."
Discussing the relentless online taunts as a whole, Brooklyn goes on to say: "I'm able to rise above it a little bit… I do see that kind of stuff, but it doesn't really bother me."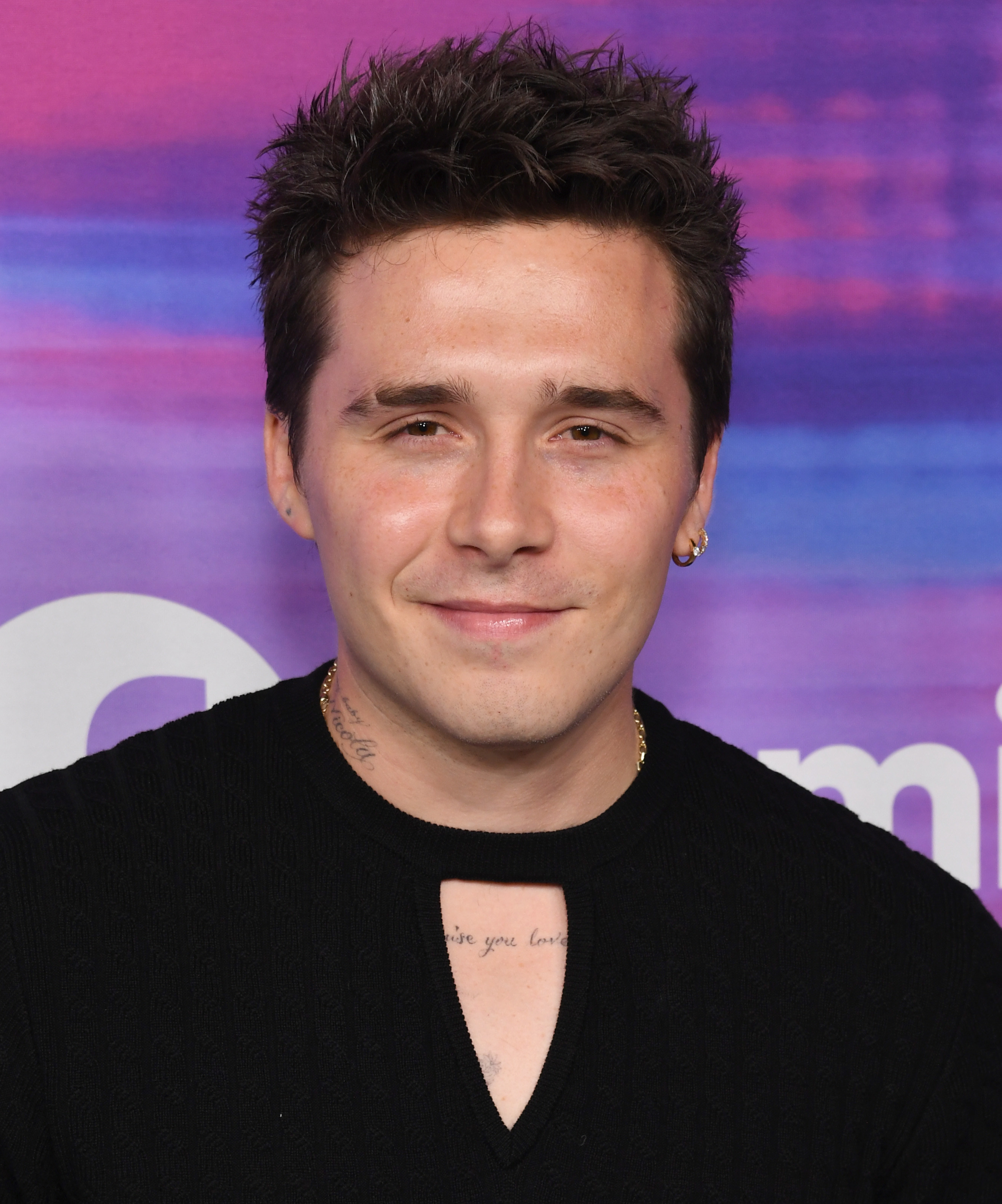 In fact, instead of trying to change the narrative around him, years of being treated this way has simply led to Brooklyn accepting his fate and focusing his energy on the bigger picture.
"I think people are always going to say rubbish, I've kind of gotten to that point where I'm going to get it forever and that's totally fine," he says, very matter-of-factly. "As long as I'm happy, as long as my wife's happy, and my family and her family are happy and healthy. That's the main thing — that everyone I love and means the world to me is happy.
"I'm happy, and working hard, and trying to do good things," Brooklyn adds. "I think that's the most important."
And surrounding himself with good people is also key when it comes to Brooklyn's choices in his professional life. Explaining how he decides which brands he is going to work with, the star says: "Before I either turn down or take the deal, I love meeting with everyone who I would be working with. I think it's really important to meet the whole team before, and obviously you have to like the products and it has to fit well.
"Having good people working around the brand is so important, and working with such amazing, talented people — like the people in Silk Nextmilk," he goes on. "Obviously the product is absolutely amazing, so I think it was a very good fit and I am very lucky."
And this campaign is just one of many ventures that Brooklyn has lined up for this year, with the star also teasing that a secret project he has been working on for the last 18 months will finally be released later this month.
"It's in the cooking space but it's not actual cooking," he coyly shares. "I'm excited, it's a little bit of a secret."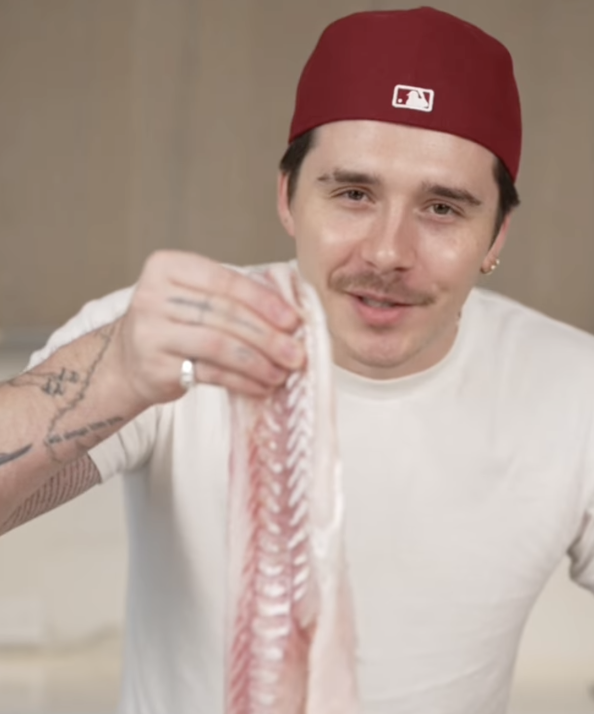 As for the future, Brooklyn has just one big dream. "At some point I want to open up my own restaurant," he says. "I want to bring an English pub out to LA. Definitely not this year, but that's my dream. Just open up a pub."
And when asked how he resists the urge to just placate the critics by giving up on a career of his own and instead spending his life relaxing on a beach somewhere, Brooklyn says: "I think to keep busy is one of the most important things. It just keeps your head working.
"If I'm not doing anything, if I don't have any work stuff, then I'm either in the gym or taking my dogs on a walk," he adds. "I think keeping busy is very, very important."
As for the haters?
"They can say whatever they want to say," Brooklyn says with a smile. "People have their own opinions and that's fine, but it doesn't really bother me. I'm going to just keep working and being happy."
Which, to be fair, is probably a mantra that all of us should live by.
Silk Nextmilk is 100% plant-based and can be enjoyed straight out of the glass, paired with your favorite cookie, over cereal, or in your favorite recipes. It is available in Whole Fat and Reduced Fat varieties in multiserve cartons at Target, Kroger, Walmart, HEB, and more. For more information on where to buy, visit the store locator at Silk.com.