The pair first met in October 2016, when Sam was cast as Britney's love interest in the music video for her single "Slumber Party," which was filmed in a Beverly Hills mansion.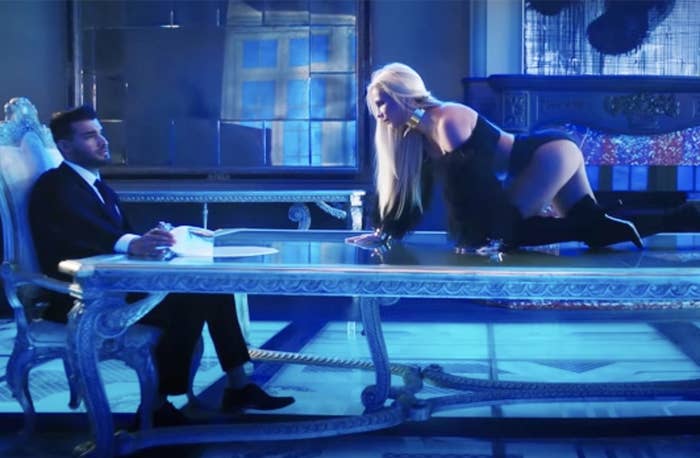 Britney made their relationship Instagram official in January the following year, when she shared a photo of herself having dinner with Sam on New Year's Day.
And Sam has previously shed some light on his and Britney's first meeting and how their romance came to be, admitting to Men's Health in July 2018 that he "had butterflies" before he met the pop star.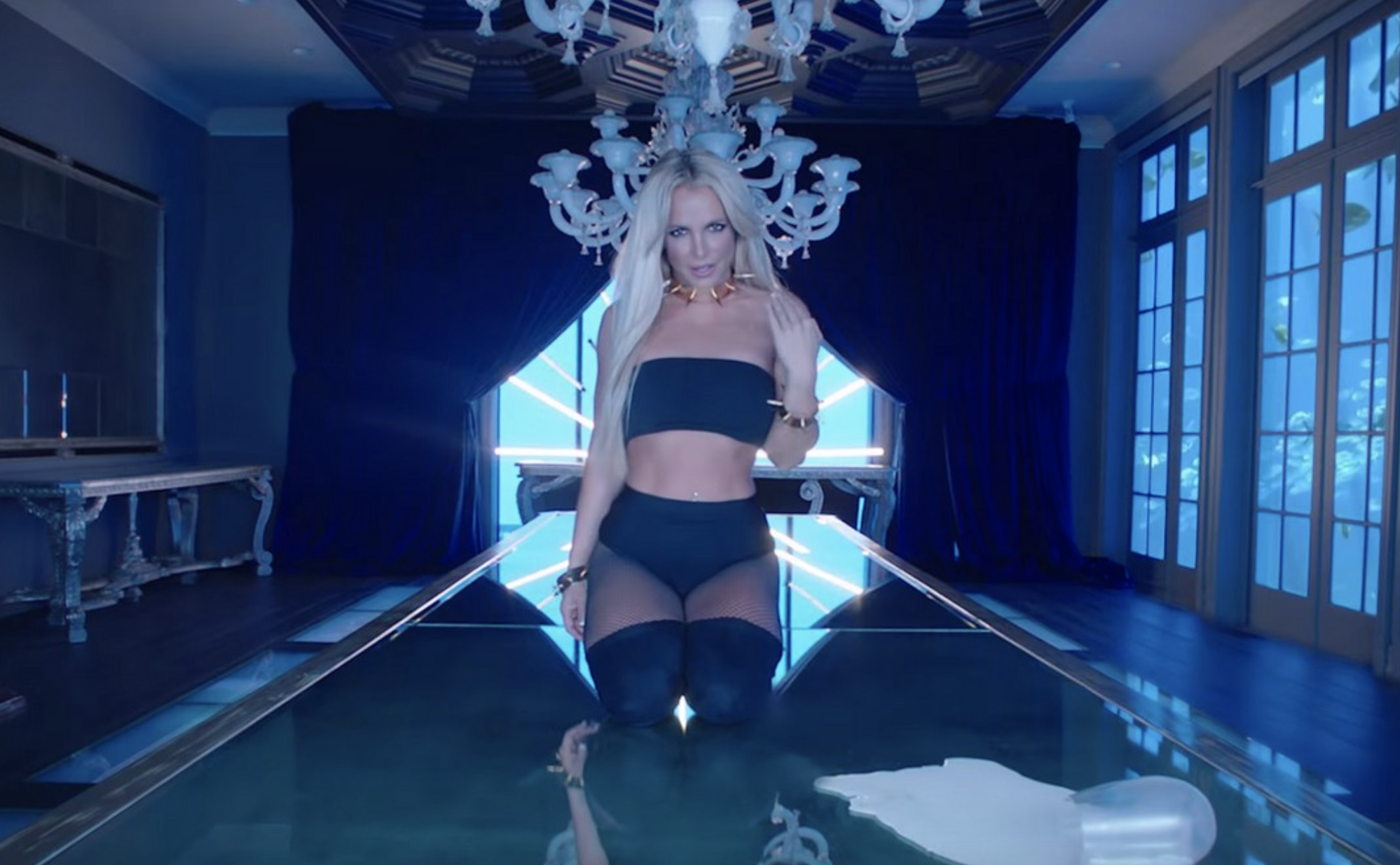 "She said, 'Hi, I'm Britney,' and I said, 'I'm sorry, what's your name again?'" he said at the time. "I tried to be funny. I don't think anybody got it."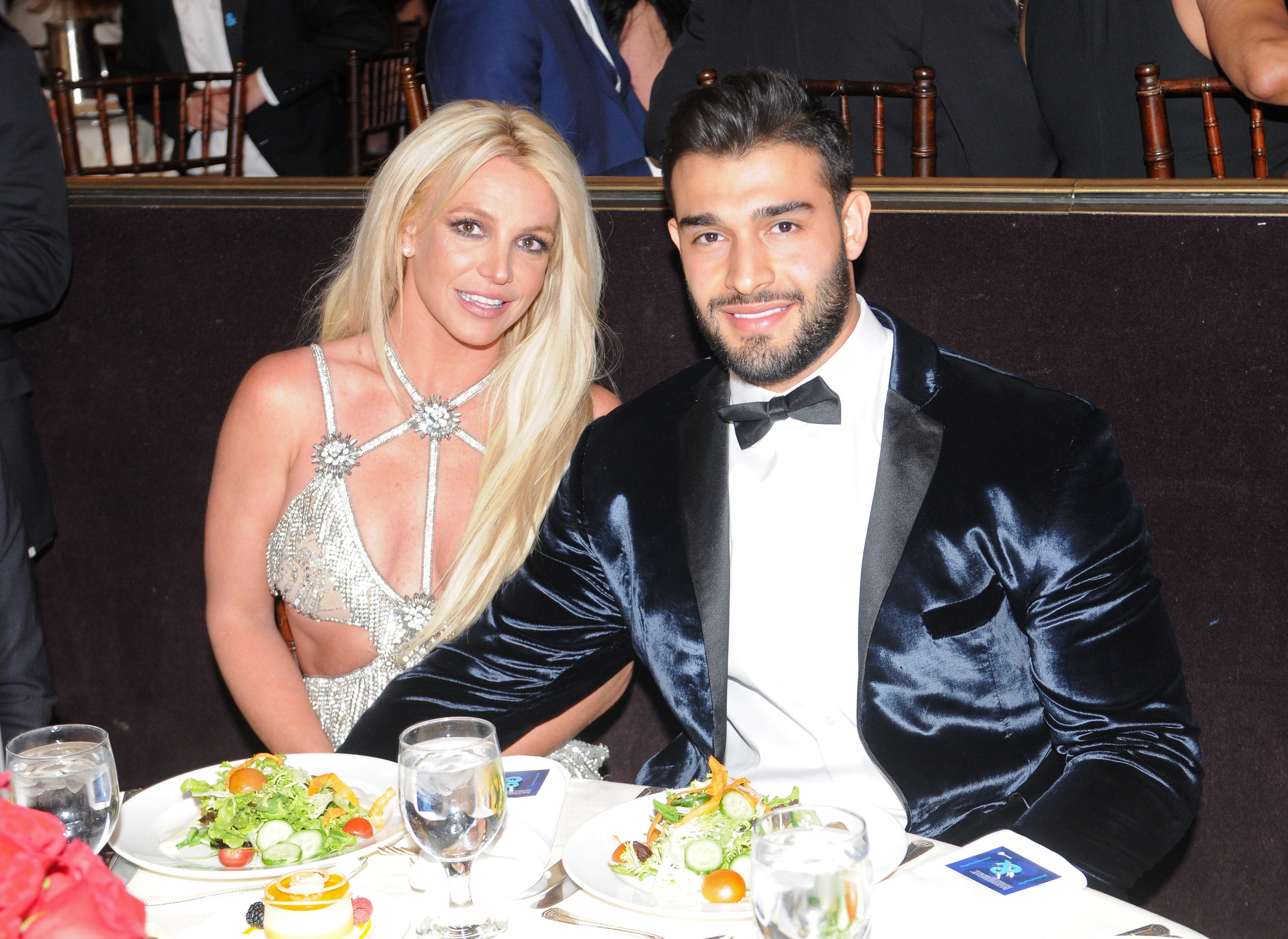 Thankfully, Sam was able to recover from the awkward joke, and he and Britney ended up talking throughout the shoot before exchanging phone numbers.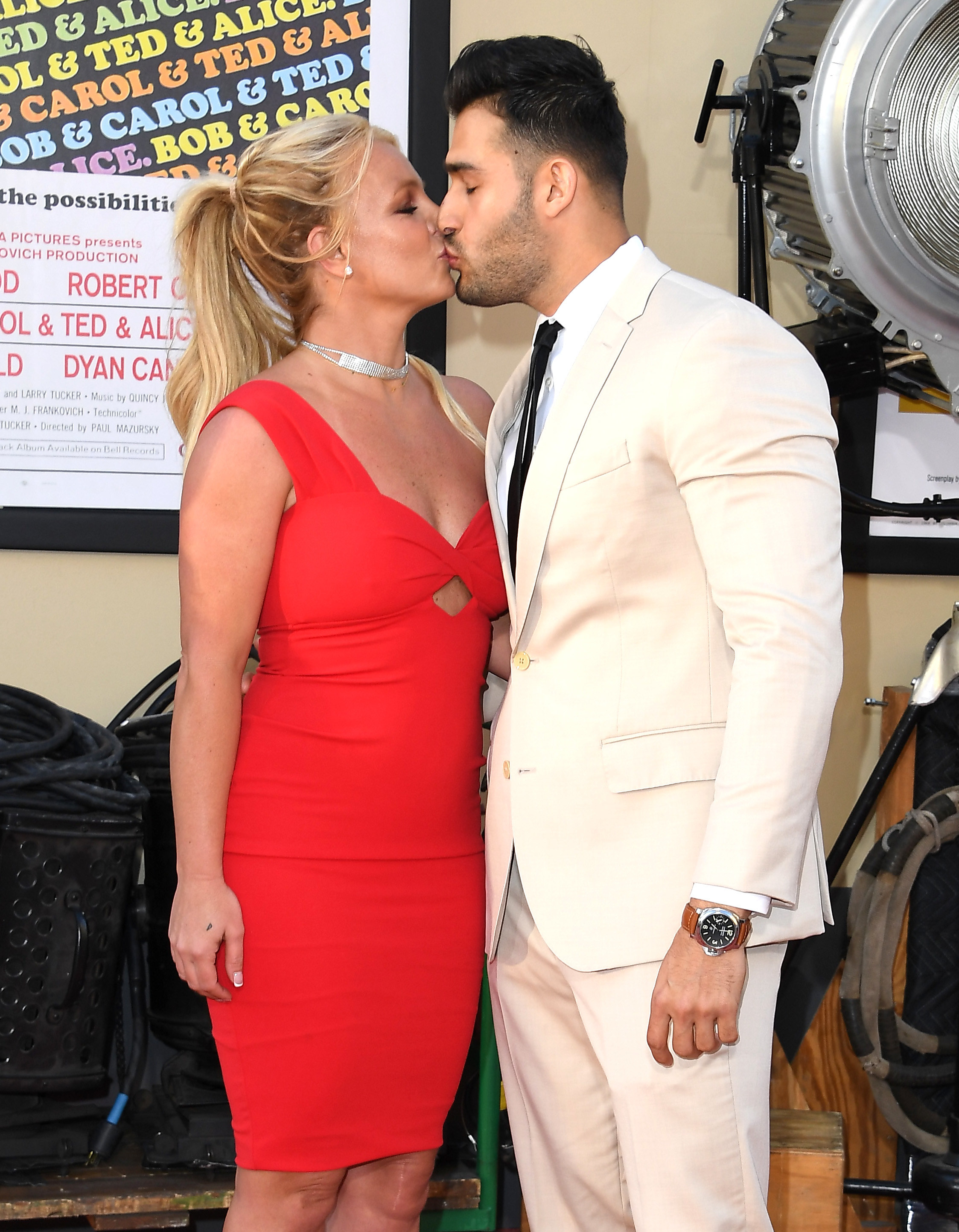 Speaking during a radio interview in January 2017, Britney detailed: "I found his number in my bag. I was like, 'He is really cute. This guy is really cute.' So then I called him, and ever since then… He is just a really fun, funny person."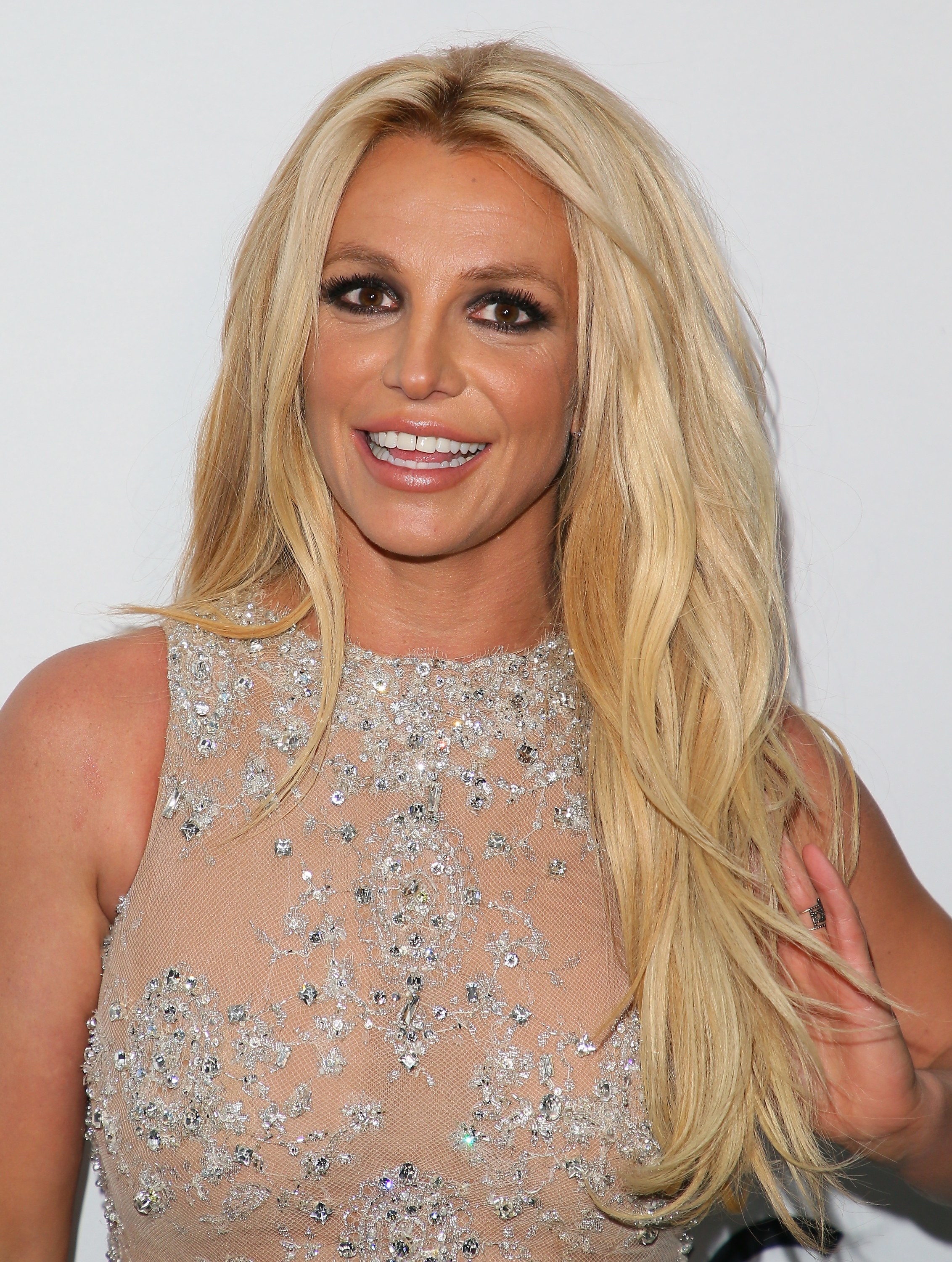 Sam has been a bedrock of support for Britney over the years and was by her side throughout her court battle to be freed from her 13-year conservatorship last year.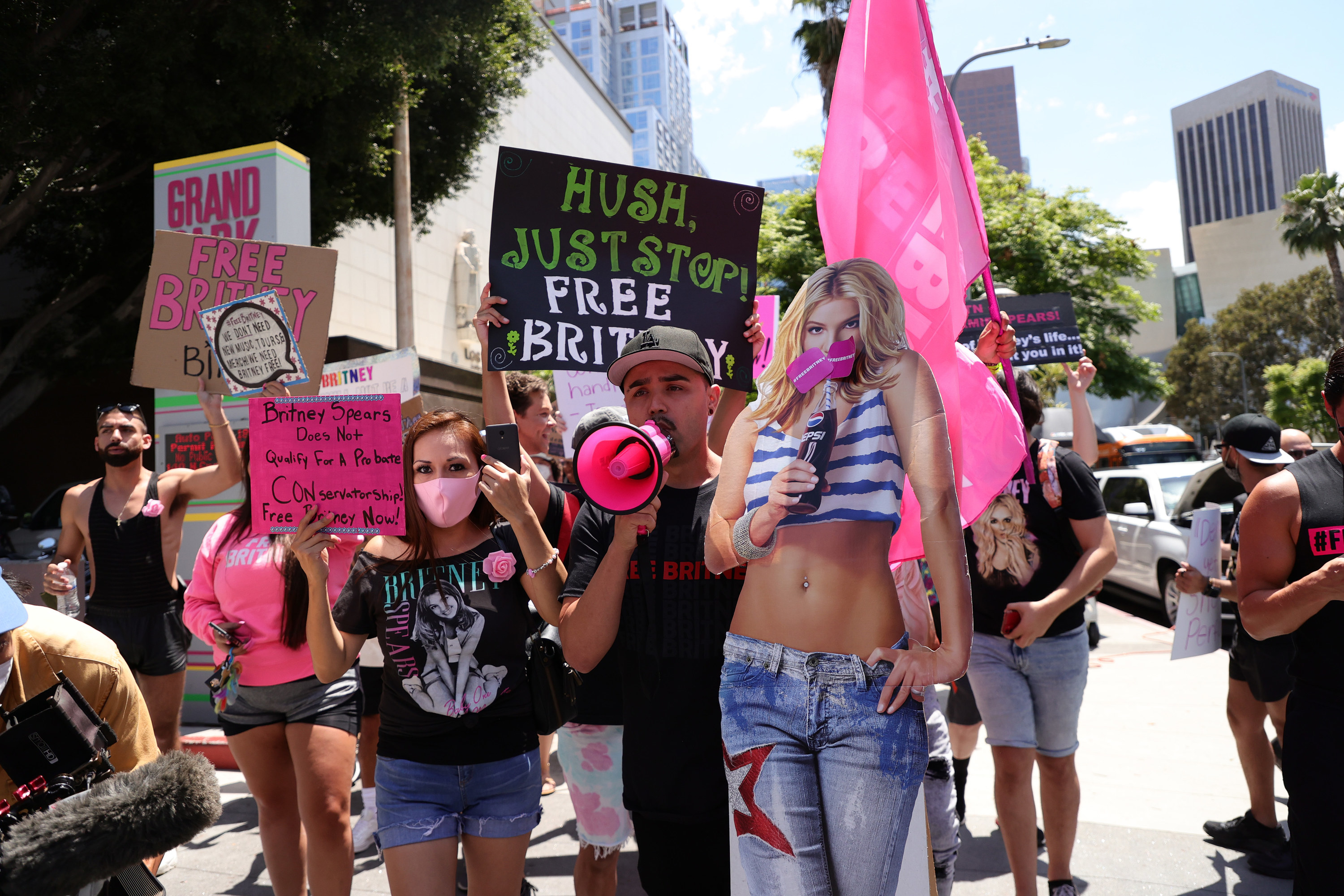 During the trial, it was revealed that Britney had wanted to marry Sam and have children with him, but wasn't able to. In fact, Britney told the judge that her father — who was one of her conservators — forced her to have an IUD against her will.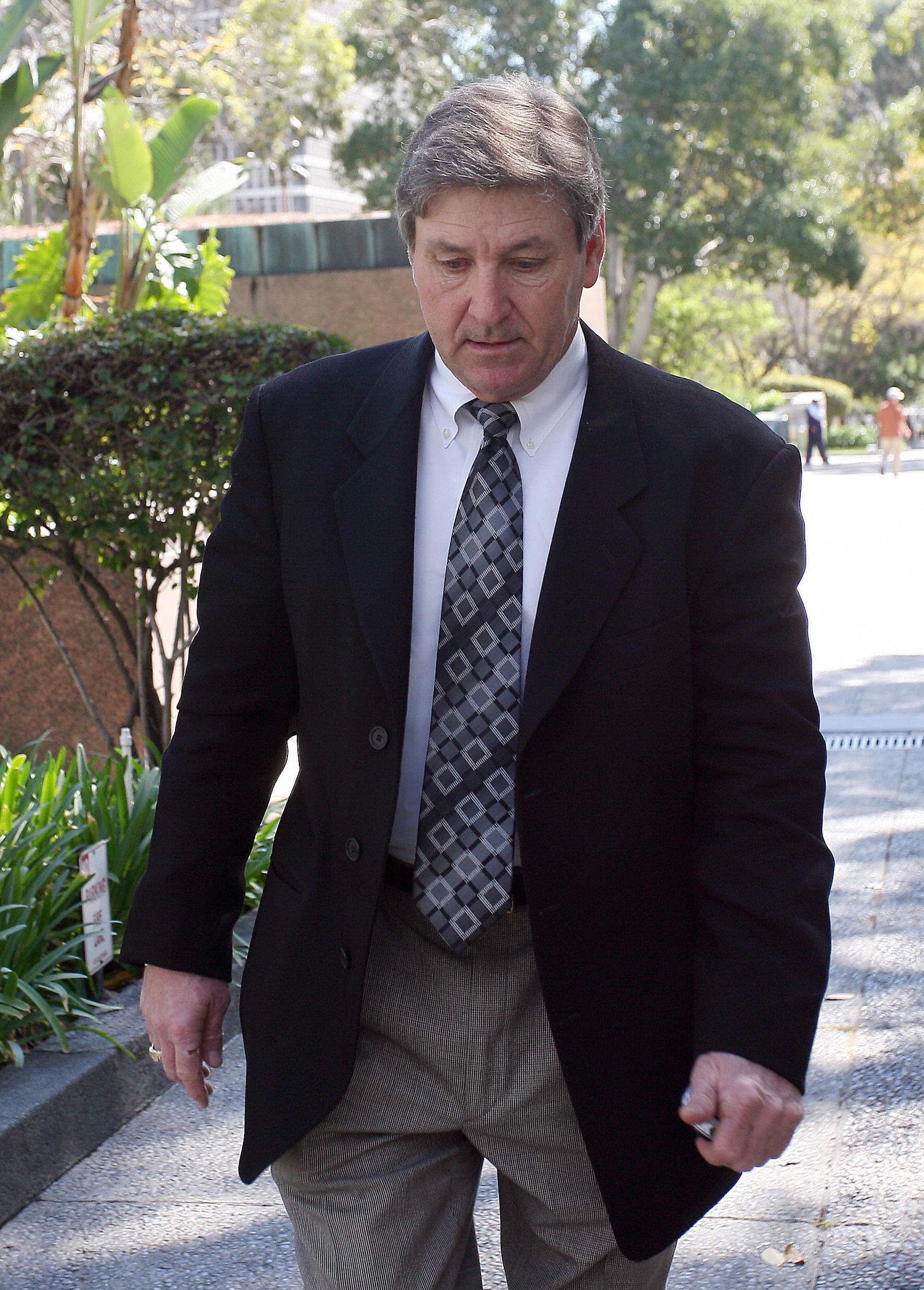 "I want to be able to get married and have a baby," she said during the trial. "I was told right now in the conservatorship, I am not able to get married or have a baby."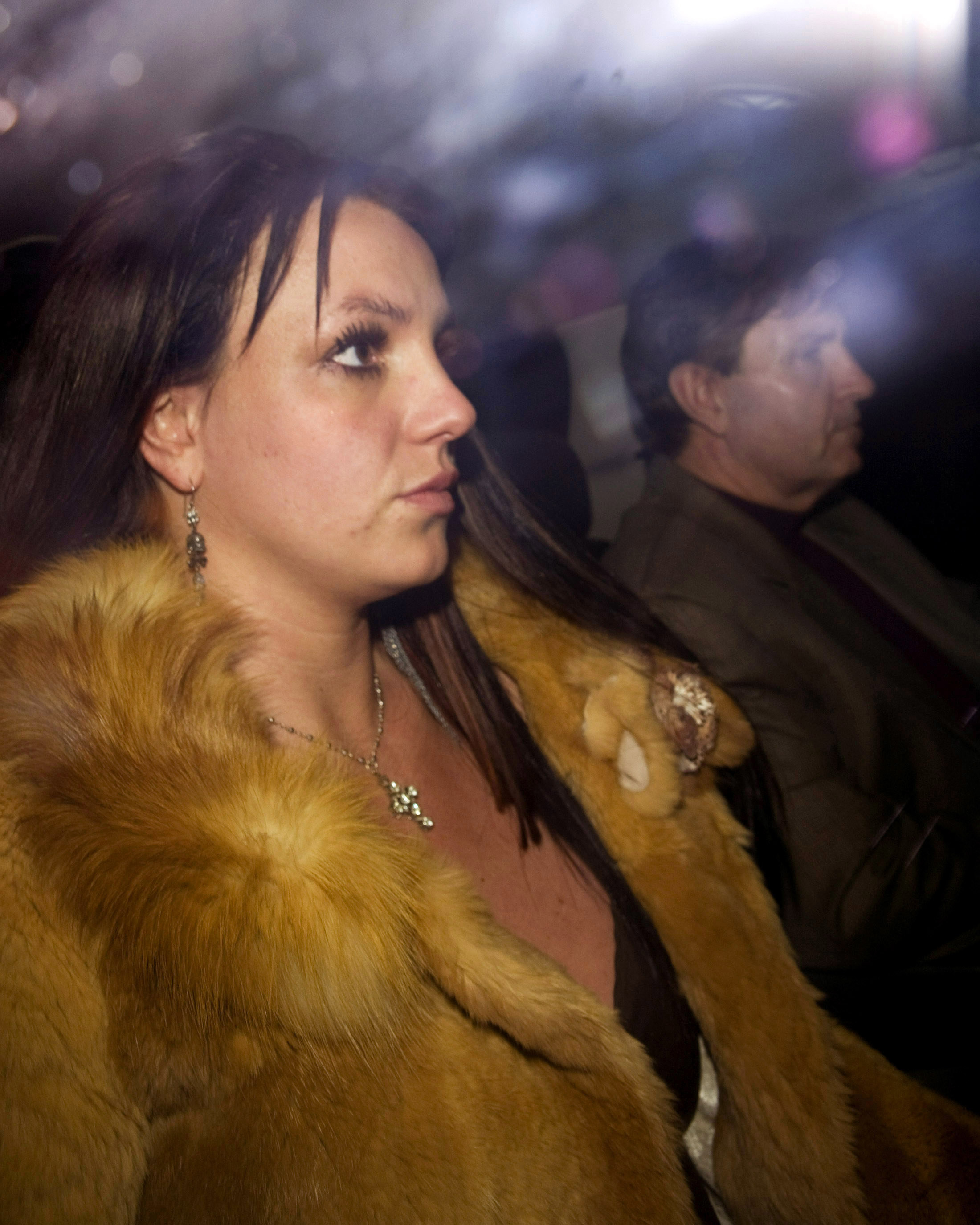 She explained how she requested to have her IUD removed, adding: "So I could start trying to have another baby, but this so-called team won't let me go to the doctor to take it out because they don't want me to have any more children."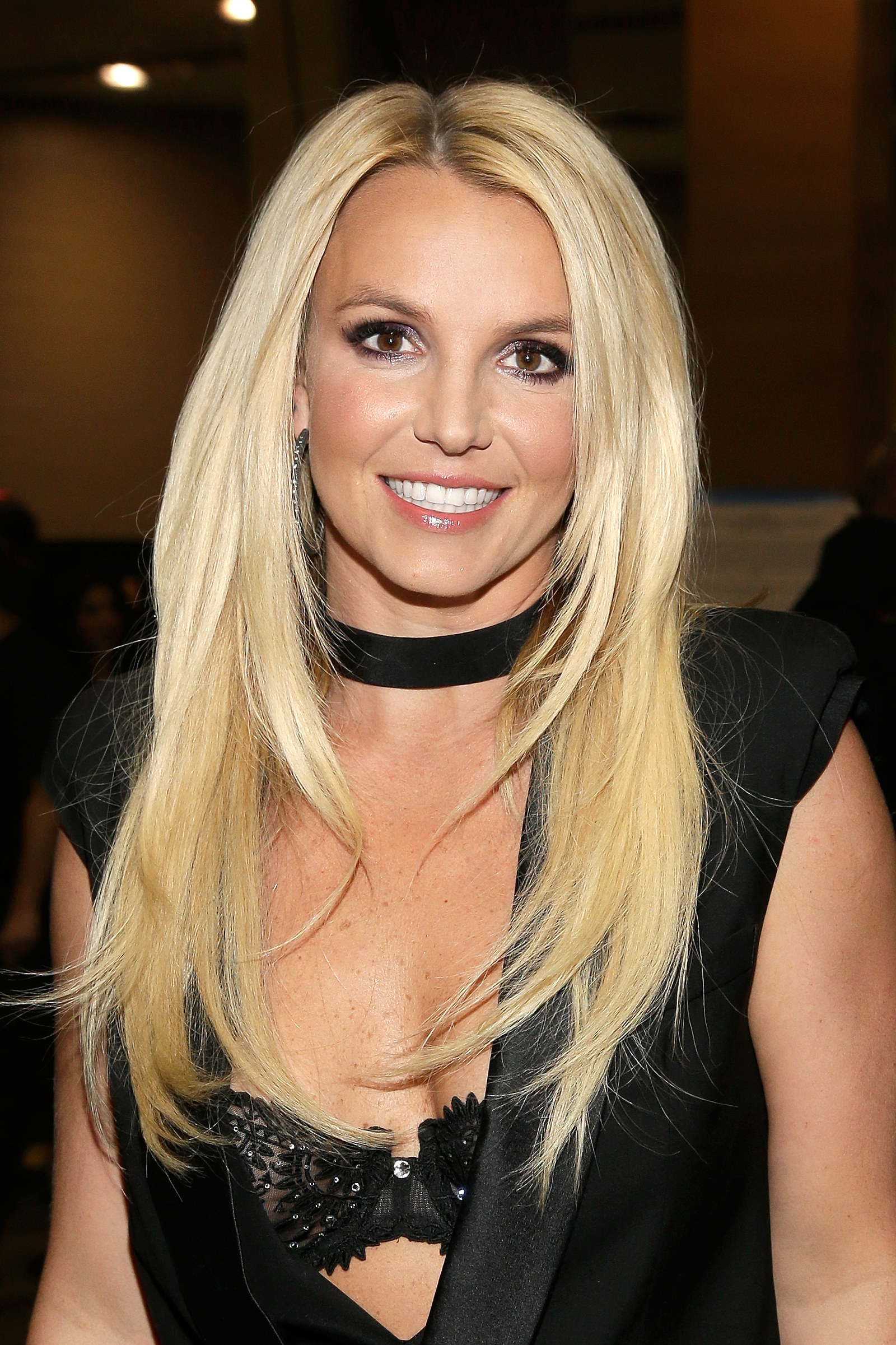 The conservatorship trial came to an end in November 2021, when a judge ruled that Britney should be freed from the court order.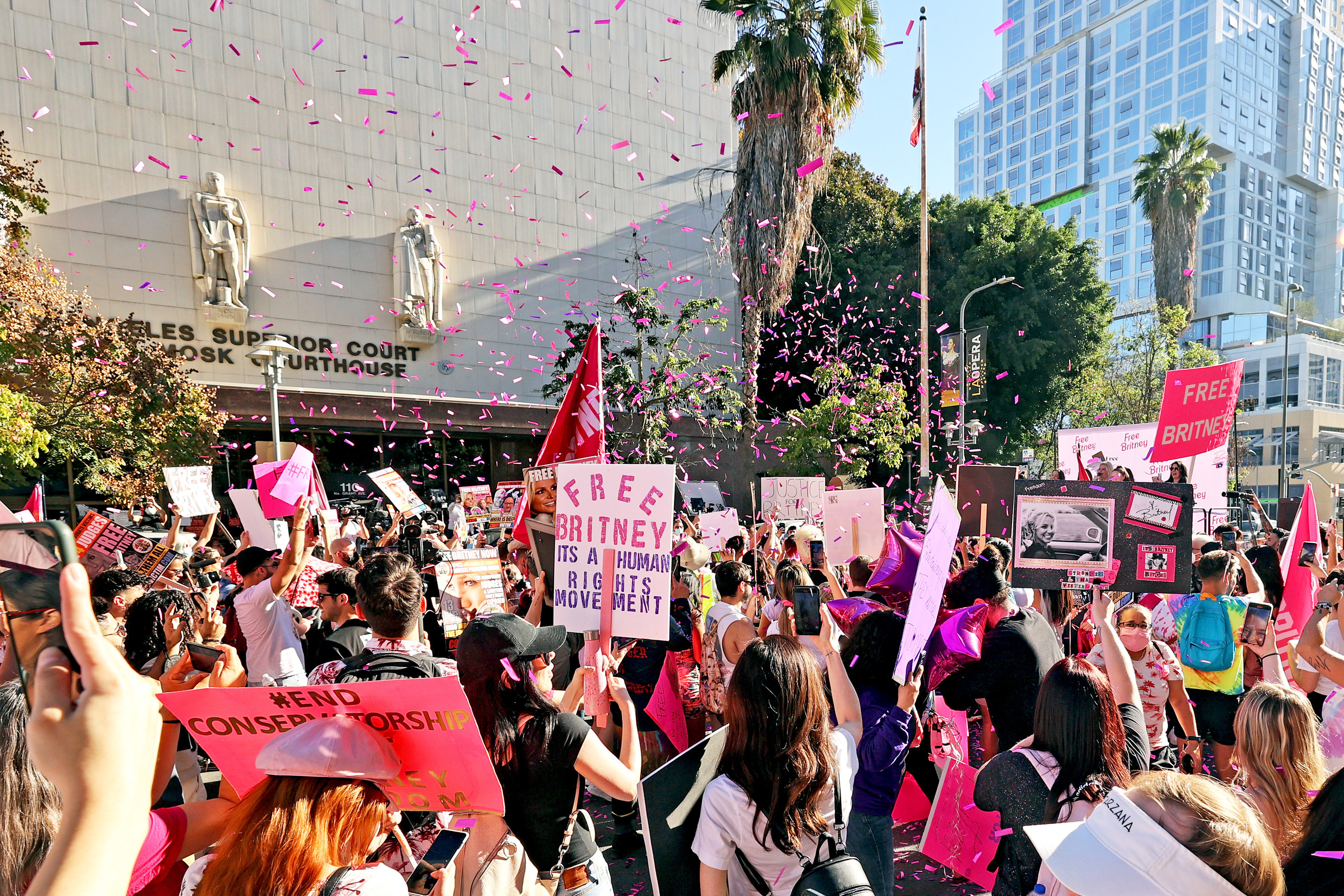 Sam had proposed to the singer two months earlier, and they tied the knot in a star-studded wedding on June 9, 2022.
High-profile names including Madonna, Drew Barrymore, and Selena Gomez attended the nuptials, and Britney later confirmed that she hadn't invited any of her estranged family members to celebrate with her.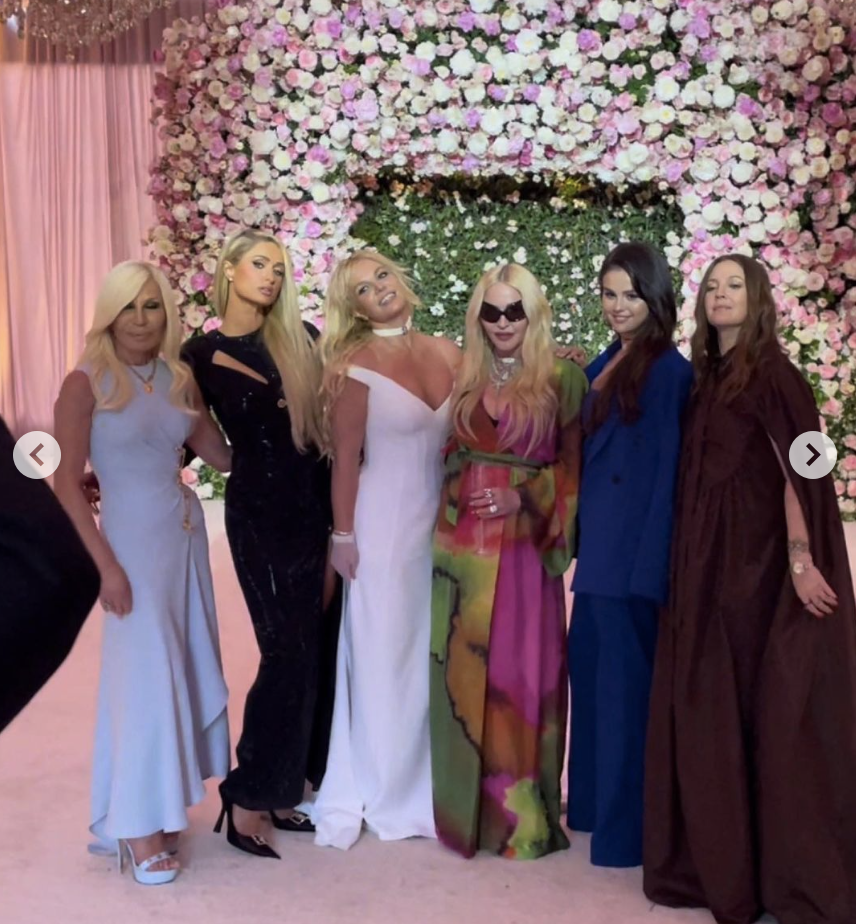 "It's just surreal," he told the hosts. "It's been a minute, it was way overdue for us, and we imagined this thing being a fairy tale and it was."
Soon after tying the knot, Britney and Sam moved to an $11.8 million mansion in Calabasas — and Britney later revealed that the move had forced them to postpone their honeymoon.
"Haven't been on my honeymoon yet… Got married and moved into a new house around the same time… Not the smartest thing to do…" she wrote in an Instagram post on June 23. "Oh well it's coming together… It's so weird I wake up and everything is new… New pool… New kitchen… New bed… I think I'm in shock!!!"
But on Tuesday, Britney revealed that she and Sam were finally on their honeymoon as she shared two video montages and revealed that they'd gone island hopping on a yacht.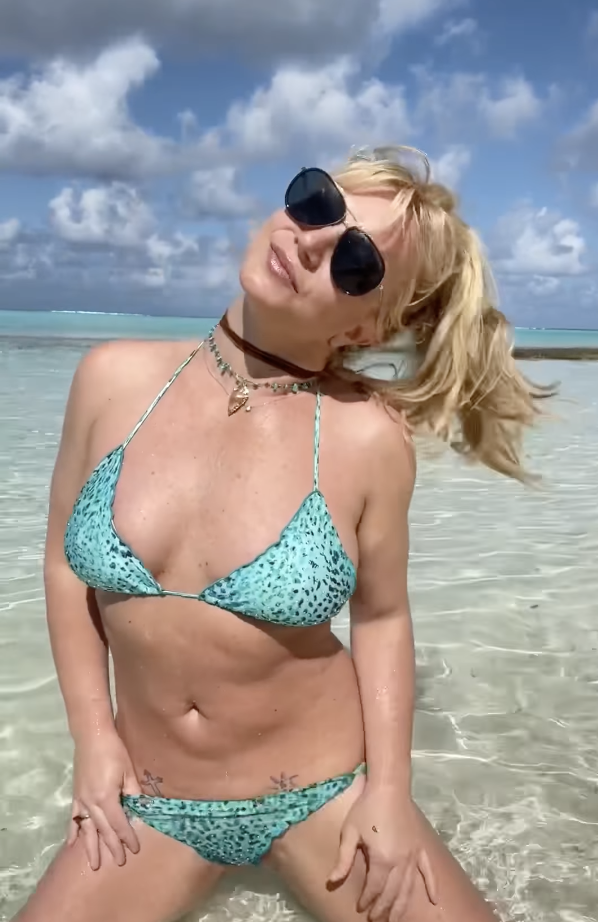 One of the posts is made up of clips of just Britney, with the star writhing around in the sand and ocean in a bikini as she joked that the video isn't "a girls gone wild campaign." At some points, she is topless and covering her chest with her hands.
Britney wrote in the caption: "Part 2 of the Honeymoon here in this unbelievable tropical piece of paradise… No this is not a girls gone wild campaign… It's simply me living my life!!!"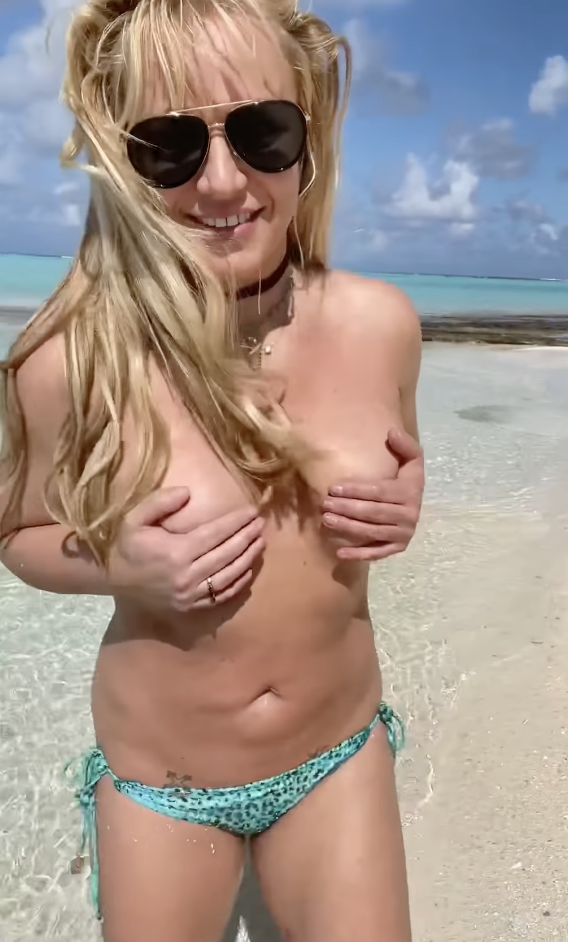 "This is what happens when you do a two week yacht island vacation… Jumping from island to island is literally insane!!!"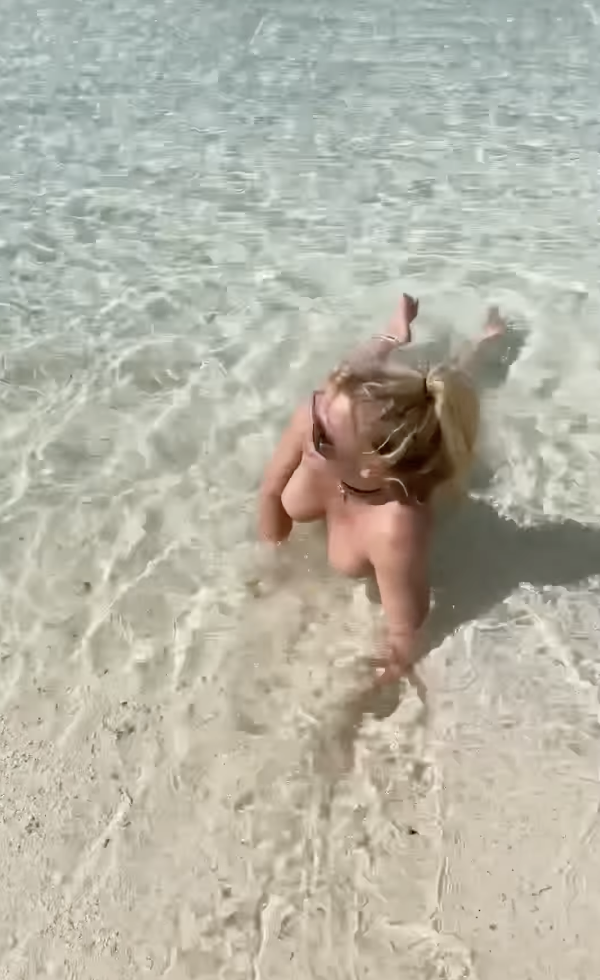 In the other video, Britney offered followers a rare insight into her and Sam's marriage as she joked that she was being "obnoxious" and "playing the role of How To Lose A Guy In 10 days" — a reference to the 2003 rom-com of the same name.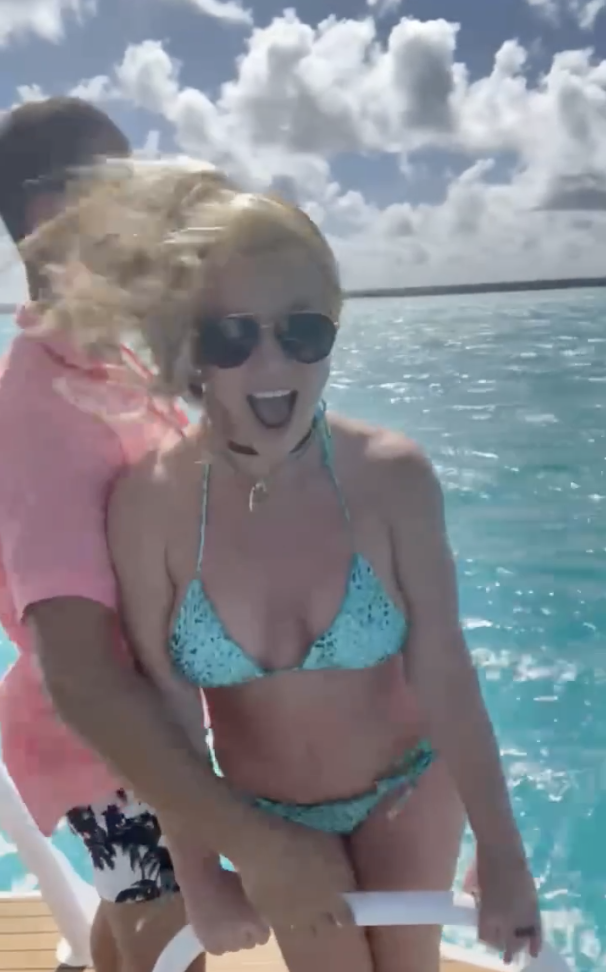 In the montage, Britney can be seen swishing her ponytail in Sam's face, playing with his hair, and covering him in kisses.
She wrote: "Playing the role of How To Lose A Guy In 10 days 😒😒😒😳😳😳😂😂😂 Am I obnoxious enough ??? Do you guys think it's real ???? 😈 😈😈🙈🙈🙈🌹🌹🌹"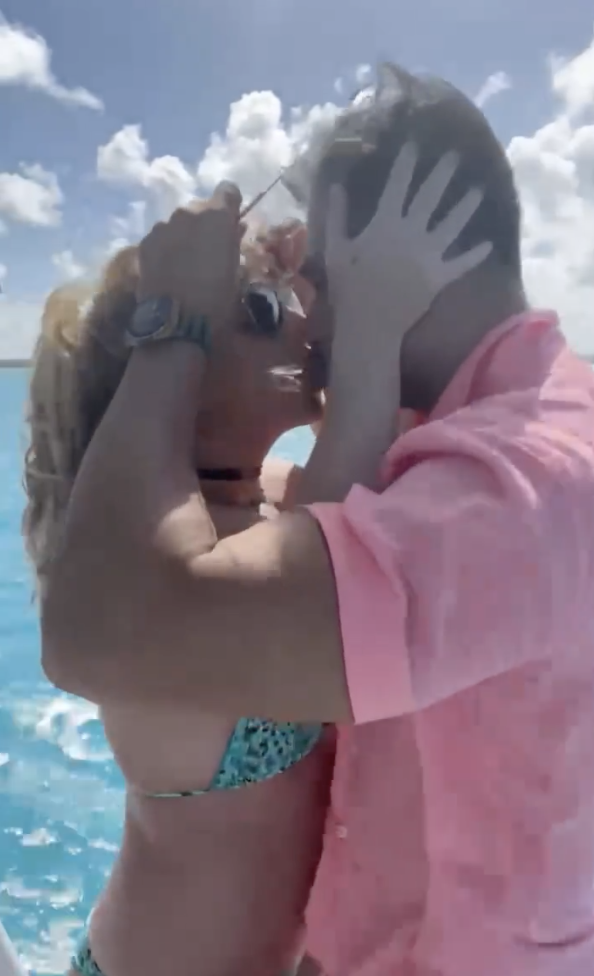 Thankfully, Sam showed no signs that she had lost him, commenting with two heart-eye emojis as he publicly shared his admiration for his wife.

And Britney's other followers were just thrilled to see her living in the lap of luxury, with one commenting: "So good to see you enjoying your life, my queen."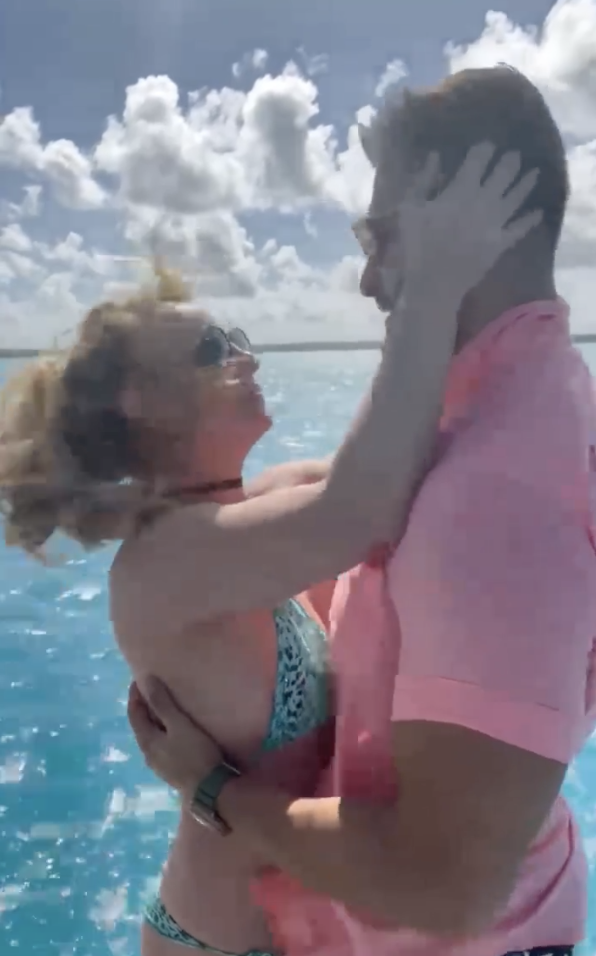 Another added: "Love seeing you joke around and having such a good time on your honeymoon Britney 💛"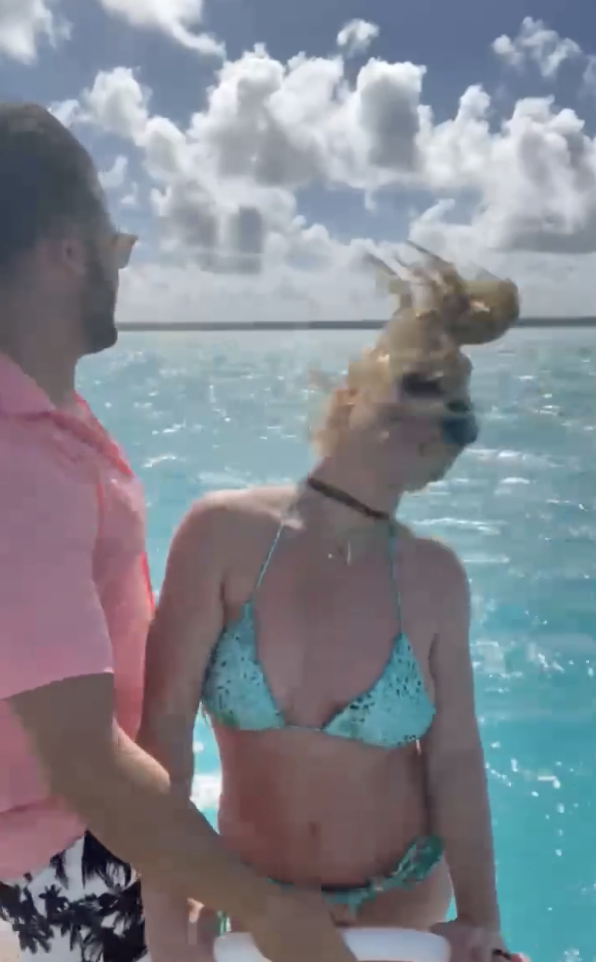 And a third summed up what we are all thinking as they wrote: "I love seeing you happy!!!"