The first Monday in May is arguably the biggest date in the showbiz calendar, with anybody who is anybody hoping for an invite to Anna Wintour's prestigious Met Gala.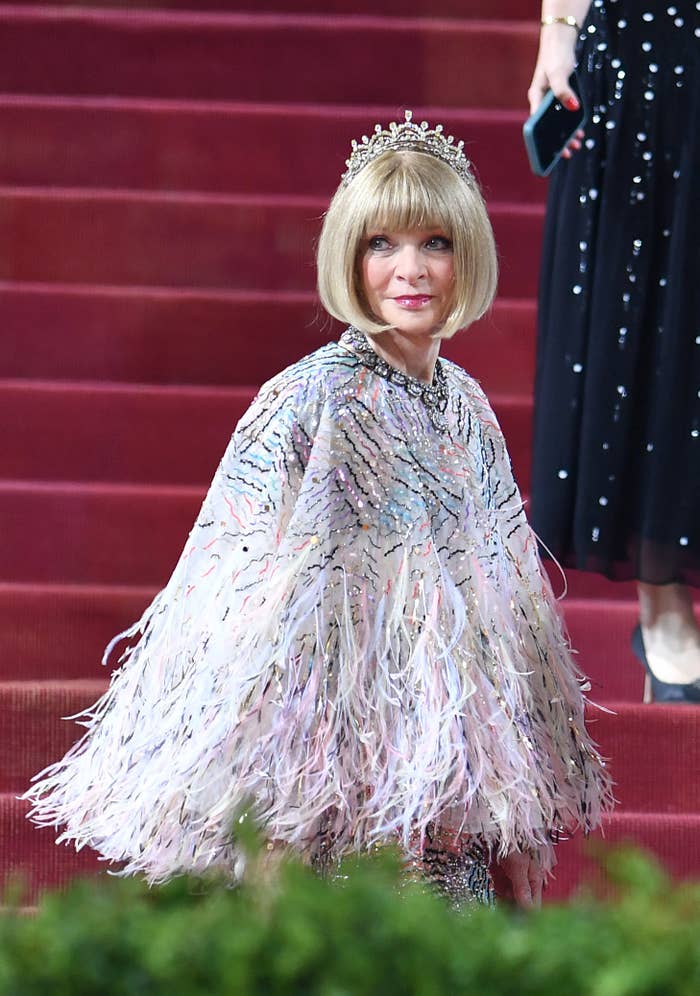 And with each year having its own intricate theme, celebrity enthusiasts count down to the moment they finally see the A-list attendees' looks, and the stars are open about how much effort they put into this particular red carpet.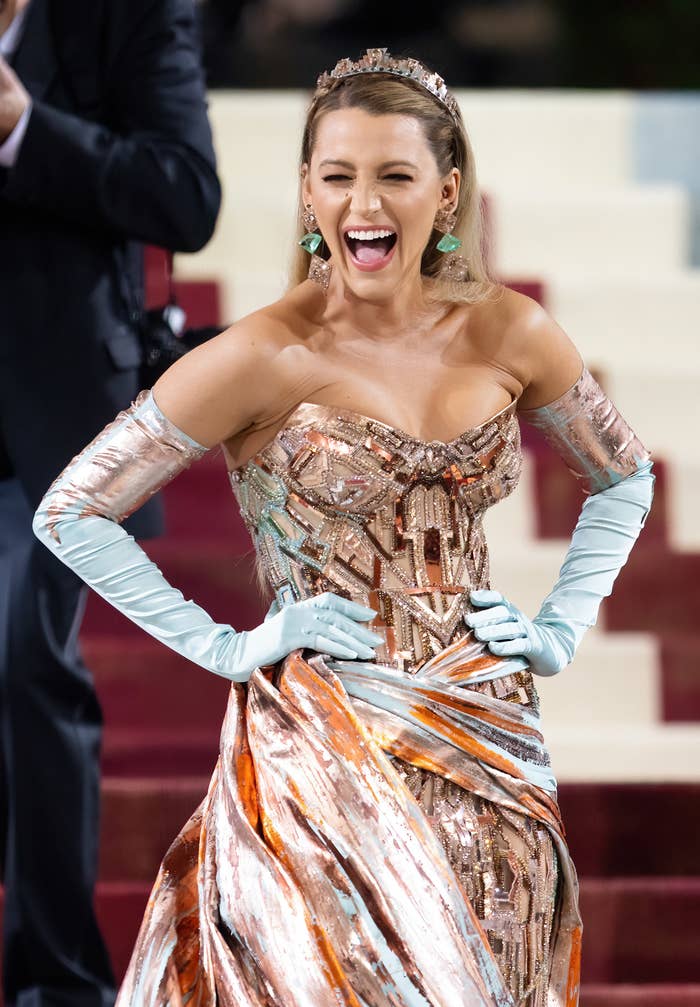 This year's theme was based on the exhibition America: An Anthology of Fashion with an emphasis on gilded glamour, and Bella Hadid's outfit was one of the standouts at the May 2 event.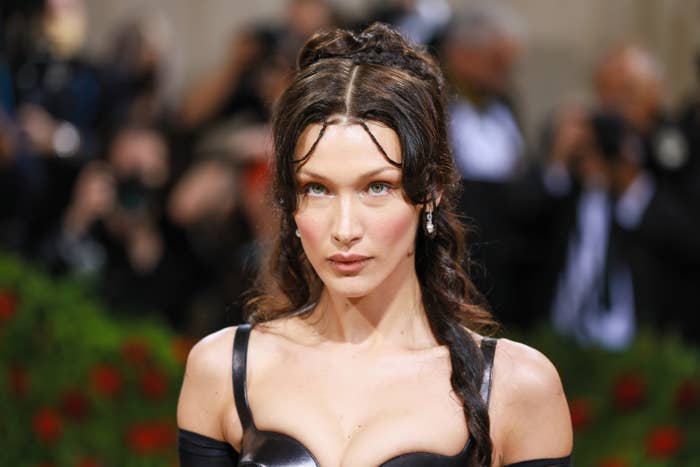 Although she missed last year's belated bash, Bella has attended the Met Gala five times since 2015 and has always opted for a black outfit, with 2022 no different.
Teaming up with Burberry for her look, the model incorporated the theme through a fitted leather corset bodysuit that had studded silver hooks to emphasize her waist.
She also added lace tights and lace detailing to her gloves, with the delicate material a signature part of Gilded Age fashion. Bella completed the look with a sheer black train and pearl anklet, and looked undeniably sensational as she posed on the red carpet.
Discussing her outfit, Bella revealed that she'd put together a 25-page presentation to share her ideas with Burberry's chief creative officer, Riccardo Tisci, during the design process.
"I tried to limit it to the period from 1895 to 1903," she told Interview magazine. "I really liked a lot of the ties and the big fabrics and the tulle and obviously the corsets and the bustiers, but we also wanted to make sure that it stayed very much Riccardo — very simplistic, but chic."
In the same interview, Bella opened up about her anxiety while walking the carpet, sharing: "I literally, like, blacked out. I don't even think I got one good photo on the red carpet. Now that I look back, I realize that people literally stand there for 20 minutes and they give. I looked once to the left, once to the right, and I ran up the stairs."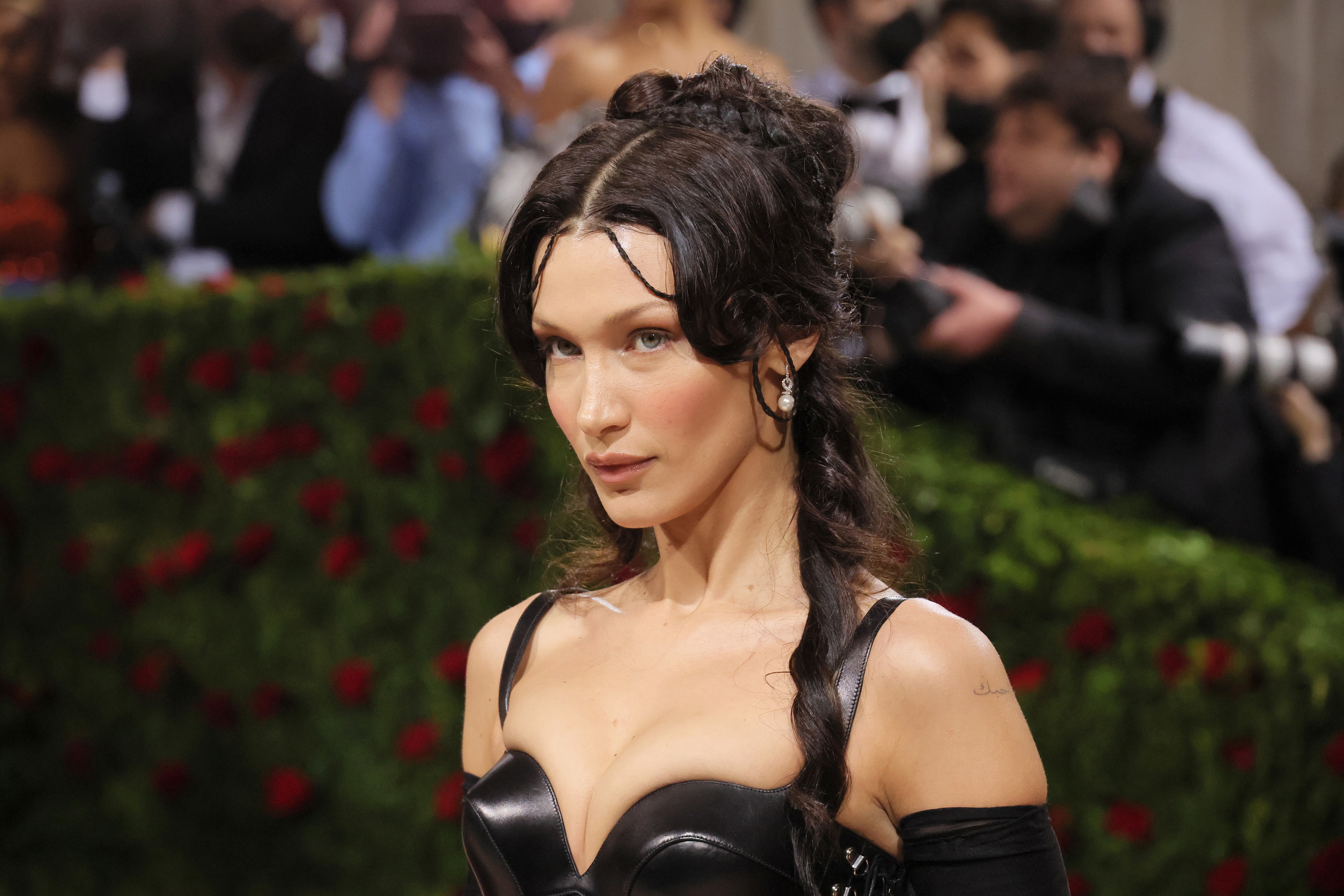 "I don't think I was out there for more than three minutes. I don't know if that was my anxiety, or maybe the waist was giving cinch and I couldn't breathe. I mean, there were probably a lot of things happening," she added.
Another publication picked up her quotes, using the headline: "Bella Hadid Jokes She 'Blacked Out' on Met Gala Carpet Due to Tight Corset: 'I Couldn't Breathe.'"
And on Tuesday, the model shared a screenshot of the headline to her Instagram story as she shut down claims that her outfit was too tight.
In fact, Bella insisted that her corset was roomy enough for her to enjoy food and drink at the gala, and explained what she really meant to say in the interview.
"I want to make something very clear…" her Instagram statement began. "This is not at all what I [meant to] say. I didn't say I blacked out because of my corset."
"I joked that I blacked out, not because of my corset, but from the regular anxieties and excitement of the carpet," she continued. "I meant more like it goes by in a flash. So quickly that ya barely remember it! I should have said that."
"And corsets in general are pretty uncomfortable/ hard on the lungs, but my corset fit perfectly with enough room to eat and drink," Bella concluded, adding a string of emojis, including a heart, prayer hands, and crying with laughter.
Bella's clarification comes after her fellow attendee, Kim Kardashian, sparked fierce backlash for going on an extreme diet to lose a significant amount of weight in order to fit into her Met outfit.
Kim caused a stir when she arrived wearing the iconic gown that Marilyn Monroe wore when she sang "Happy Birthday" to then-president John F. Kennedy in 1962, and was candid when she admitted how hard it was to not be able to make any alterations for it to fit her body.
The dress holds the record for being the most expensive ever sold at auction, and it's so valuable that Kim only wore it for a "matter of minutes" and had to change into a replica immediately after leaving the carpet.
Kim was heavily criticized for her drastic weight loss after she spoke openly about it at the event, with a dietitian telling BuzzFeed last week that her actions were "dangerous" and perpetuated a "terrible narrative."