Android Wear Smartwatches Are Coming To iPhone
Thanks to a new iOS app from Google.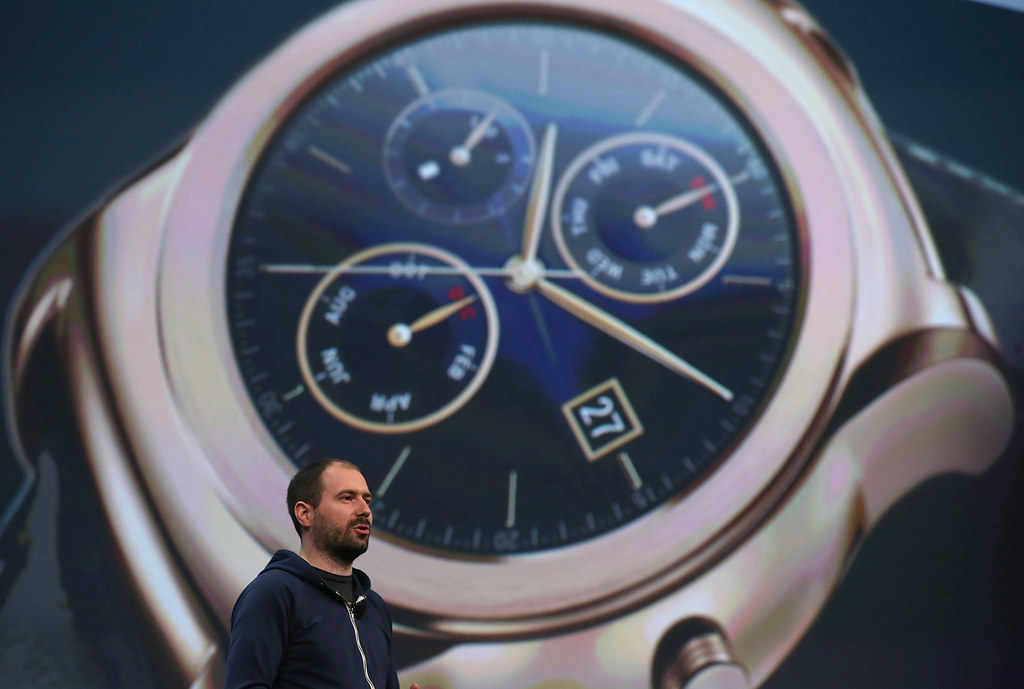 Until now, the line was clearly drawn: Owning an Android Wear watch meant using a smartphone running Google's Android operating system. Owning an iPhone meant using an Apple Watch or another wearable device designed for Apple's iOS operating system.
But as of Monday, Google will offer a new iOS app for Android Wear. So if you have an iPhone running iOS 8.2 and up, you'll soon be able to pair it with newer Android Wear smartwatches for the first time. That means that if you have an iPhone, you have quite a few more smartwatch options than you did previously.
Google says the iOS experience will be very similar to Android. Notifications, voice-enabled searches, and Google apps will all work. There are two notable drawbacks. The first: Third-party Google Play apps won't run on the Android Wear devices paired with iPhones. The second: Google apps like Gmail, Google Calendar, and Now won't be accessible on Android Wear devices over Wi-Fi — to use them, the wearable must be tethered to the associated iPhone.
Today, Android Wear for iOS works only with the LG Watch Urbane, but forthcoming devices from Huawei, Asus, and Motorola have been designed to support iOS as well.
This integration, which The Verge predicted in April, is a noteworthy shift in the fast-developing wearables landscape. Google is now competing directly against the Apple Watch on Apple's own platform — and Apple, by allowing Google's app into the App Store, is permitting it to do so.
One possible explanation: Apple thinks the two sets of devices are different enough so that Google's app isn't a significant threat. Unlike the Apple Watch, Android Wear devices are open to customization by manufacturers, with different styles, faces, bands, features, and prices. Another, perhaps more likely: Purposefully excluding a broad swath of Android wearables from its wildly popular iOS platform could be viewed as anti-competitive and might have opened Apple up to regulatory scrutiny.
"Since the first Android Wear watches launched just over a year ago, it has been our goal to make Android Wear work for as many users as possible," a Google spokesperson said in a statement. "Now, for most people with iOS or Android phones, there will be a broad range of watches that can work for them."