Women Can Keep Getting Abortions Via Webcam, Iowa Supreme Court Rules
The ruling could inspire other states to begin offering telemedical abortions.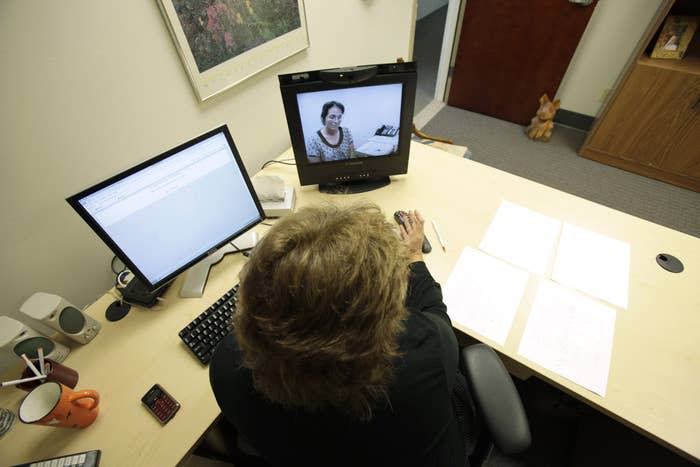 The Iowa Supreme Court ruled Friday that Planned Parenthood can keep administering telemedical abortions to women in Iowa, a victory for reproductive right advocates that could inspire other states to begin offering such abortions.
The 6–0 ruling found that a rule that effectively banned such abortions, adopted by the Iowa Board of Medicine in 2013, violated the Iowa constitution and was not based on medical evidence. "The telemedicine rule would make it more challenging for many women who wish to exercise their constitutional right to terminate a pregnancy to do so," the court wrote.
"This was a major victory for women of Iowa and reproductive rights," Suzanna da Baca, president and CEO of Planned Parenthood of the Heartland, said on a conference call with reporters. "The fact this was a unanimous ruling seems especially significant to us. We certainly applaud the court for ruling in favor of women's access to safe, legal abortion."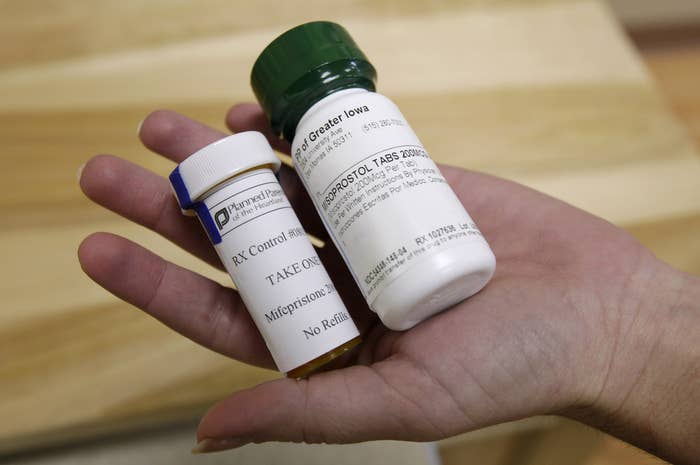 Under the program, which was the first in the country when it began in 2008, doctors talk to women in rural Planned Parenthood clinics over a video-conferencing system and remotely prescribe them pills for a medical abortion. The medical board had argued that the procedure left patients improperly supervised.
But the organization countered that the service, which about 8,000 women have undergone and has continued as Iowa courts have debated its legality, is just as safe and effective as handing out the pills in person. The patients first undergo an exam in person with a nurse or another clinician who's not a doctor. Studies and major medical organizations say the medications prescribed by Planned Parenthood, and the way they are prescribed, are safe and effective — and widen access to abortions before the second trimester, which are cheaper and less complicated.
"Without remote access to medication abortion, more women would have to delay or even forego abortion care," said Dr. Mark S. DeFrancesco, president of the American College of Obstetricians and Gynecologists, in a statement. "This is especially true in a state like Iowa, where many women would have to travel hundreds of miles in order to reach an abortion clinic."
The ruling was a loss not just for the Iowa Board of Medicine, but for Gov. Terry Branstad, who appointed the board members who adopted the rule. "The governor is extremely disappointed that the Iowa Board of Medicine's action, which ensured women received the high standard of care that they deserve, was reversed by the Iowa Supreme Court," a spokesperson for Branstad said in a statement.
Planned Parenthood's telemedical abortion program operates at seven out of its thirteen clinics in Iowa, and executives said there were no immediate plans to expand within the state.
But the Iowa ruling could inspire other states to begin offering telemedical abortions, health policy experts say. The service currently exists in just one other state, Minnesota, but 18 states have preemptively adopted bans on telemedical abortions since 2011.
"It's quite conceivable other states will look to establish programs," Elizabeth Nash, senior state issues associate at the Guttmacher Institute, a research organization that supports abortion rights, told BuzzFeed News. "For several years we've seen restrictions placed on telemedicine and medical abortions. Now we may be at a point where states that have the infrastructure in place can proceed with programs or at least investigate establishing programs."
In its ruling, the Iowa Supreme Court found that the medical board's rule imposed an "undue burden," or a significant obstacle, on a woman seeking an abortion. Laws that impose an "undue burden" on a fundamental right are unconstitutional under current United States Supreme Court cases.
"The fact that the Court analyzed the rule under federal law is important for telemedicine abortion programs outside of Iowa," Nathaniel Lacktman, a telemedicine attorney at the law firm Foley & Lardner, told BuzzFeed News in an email. And the court's recognition that "an increasing number of medical procedures are being performed today by telemedicine," Lacktman said, "is a great win in support of telemedicine services."
Updated to include a statement from the American College of Obstetricians and Gynecologists.