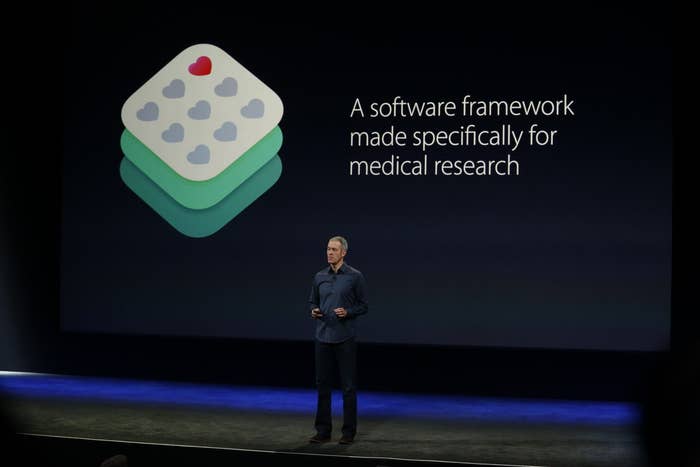 When Yale cardiologist E. Kevin Hall isn't treating children with heart defects, he's writing code.
Using his combined knowledge of medicine and computer science, Hall is developing an app on ResearchKit, a new Apple software platform intended to transform the iPhone into a clinical research tool.
Hall has never put his medical and technological acumen together in quite this way. But new tools like ResearchKit are forging some unlikely unions between physicians and programmers. And Hall is both.
Health care has been relatively slow to embrace technology. Only about 60% of the nation's hospitals had electronic medical records in 2013, for example — though recent federal incentives have sped up adoption of the digital format.
In many ways, medical and technology professionals speak different languages and move at different paces. With ResearchKit, Apple is hoping to better align the two in pursuit of life-improving medical discoveries.
Finding patients is traditionally one of the biggest challenges in medical trials. But in the first few days after Apple unveiled ResearchKit on March 9, tens of thousands of people signed up for the first five apps developed on the platform.
That high level of participation astonished researchers worldwide. Among them was Hall, 41, director of Yale School of Medicine's Pediatric Heart Failure Program, which treats about 300 children.
"We're all being pushed by financial concerns in medicine these days and we have less and less time to see patients," Hall told BuzzFeed News. "By allowing us to reach out and reach more people, [ResearchKit] takes away a lot of those troubles and therefore allows the research ideas to stand much more on their own merit."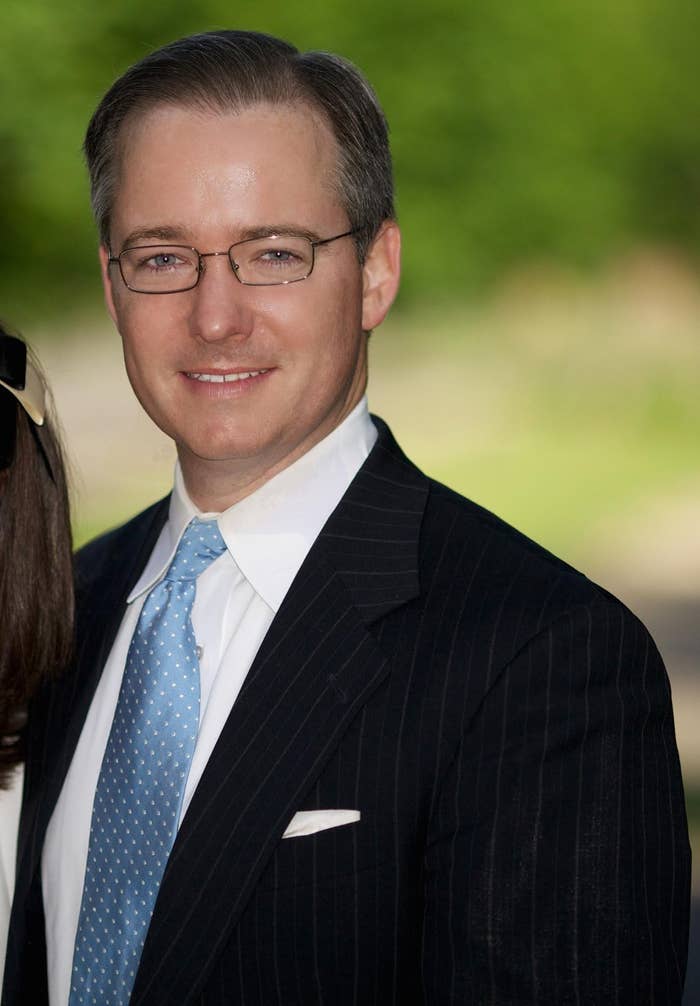 The ResearchKit apps currently available are the joint efforts of researchers and programmers. Sage Bionetworks, a nonprofit with software for biomedical data analysis, partnered with the University of Rochester on an app for Parkinson's disease, and with the Dana-Farber Cancer Institute, UCLA, and the University of Pennsylvania on a breast cancer app.
But when Apple published the open-source ResearchKit code late last month, Hall didn't have to search for a developer.
Hall has been interested in programming since he was a boy playing with his family's IBM PC. He built his own PCs for years, interned five times for Silicon Graphics — a now-defunct hardware and software manufacturer — and recently built an unreleased app for fun.
But Hall ultimately went the medical route for his day job, and arrived at Yale in 2010 after completing a medical degree at Trinity College in Ireland, a pediatric residency in Cleveland, and fellowships in Philadelphia and Boston.
What frustrates Hall is his lack of first-hand knowledge of how his young patients cope in everyday life with their heart diseases — or their risk of them — aside from what they self-report during appointments.
"The brief 20- or 30-minute visit we have every X weeks or X months with our patients is very limited and artificial," he said.
Hall hopes to use his ResearchKit app to build a more complete picture of patients' conditions by collecting health information remotely. The iPhone's motion coprocessor, which can continuously measure data from the accelerometer, compass, gyroscope, and a new barometer, will assess users' fitness by tracking how far they can run or walk in a certain period of time. The app will also ask users questions about how medical conditions affect their day-to-day life.
Clearing obstacles
So far, Hall estimates he's spent about 80 hours working on the app on campus and at home. With ResearchKit, Apple has provided a framework; app conceptualization, design, and implementation still falls to developers. Seeing patients doesn't leave a lot of time for coding, but Hall is the type of overachiever who enjoys leafing through programming books in the evening.
"In medicine, you have so little time on your own, you have to find time in small corners," he said.
To handle the non-coding tasks of launching the app — an additional 20 hours of work — Hall teamed up with Michele Spencer-Manzon, an assistant professor of genetics and pediatrics at Yale. The pair hope to release the app by the end of the month, though they are still working on gaining the approval of an independent review board. Apple recently made this a requirement for all apps doing health-related human research.
Hall has faced technical hurdles, too. Coding the parental consent document required to allow children under the age of 18 to submit health data through his ResearchKit app was particularly difficult, he said.
Also challenging: Convincing the information technology team at Yale's children's hospital that his app will protect the sensitive health data it collects with properly configured encryption measures.
"At the first security meeting, we had to assure them we knew what we were talking about," he said. "They came in with a lot of questions and an idea of, 'Prove to me you can do this safely.'"
Beyond issues of data security are those of data integrity. Should Hall's app make it into the App Store, its users can still skew the data it collects by lying about their identities and symptoms. "That big giant data set in the sky has a chance of being polluted with spoofs," Joseph Kvedar, vice president of connected health at Partners HealthCare, told BuzzFeed News.
Hall said he hopes any users who might submit bogus data will be outnumbered by patients who honestly report their conditions.
Cultural differences
While a growing number of medical professionals are today lending their expertise to healthcare-tech startups, doctors who themselves write code are far and few between. Becoming a physician requires at least six or seven years of training, on top of college.
"You have to be in your 40s before you're actually making significant contributions back to the field of medicine," Hall said. "It takes so much effort that people are ultimately specialized. You go to conferences for medicine, everyone's formal and in suits."
At tech conferences, though, "no one's in suits, it's much more laid-back, it's a younger audience," Hall said. "It's so dynamic and the field is so fast-moving."
Yvonne Chan is getting a first-hand look at these differences as the lead researcher on Asthma Health, another ResearchKit app. Asthma Health was downloaded 35,000 times during its first 72 hours of availability, and more than 7,500 people have enrolled in the clinical trials associated with it, she told BuzzFeed News last week.
To Chan, those numbers are "astronomical" compared to traditional outreach methods, which would have taken a year and "god knows how much money" to achieve similar results. Asthma Health's developers, however, are unfazed by the app's download numbers. Chan said they're accustomed to much higher figures.
"We view the numbers in such different ways," said Chan, a researcher at the Icahn School of Medicine at Mount Sinai. "There seemed to be some disappointment coming from the tech and marketing sector, as opposed to my research colleagues and I — we were ecstatic."
Unlike traditional clinical studies, ResearchKit apps also elicit immediate feedback. That surprised Stanley Shaw, a researcher at Massachusetts General Hospital behind GlucoSuccess, a ResearchKit app for Type 2 diabetes patients. Within hours of its release, users asked for a version for Type 1 diabetes. The team is now tailoring the app to that condition, Shaw said.
Hall hopes his ResearchKit app will help physicians better understand young heart patients' symptoms and risk factors, and ultimately improve their medical care.
"We don't get the greatest window into [our patients'] lives when they're away from the hospital," he said. "Trying to understand how these conditions affect them in a broader context is very important."